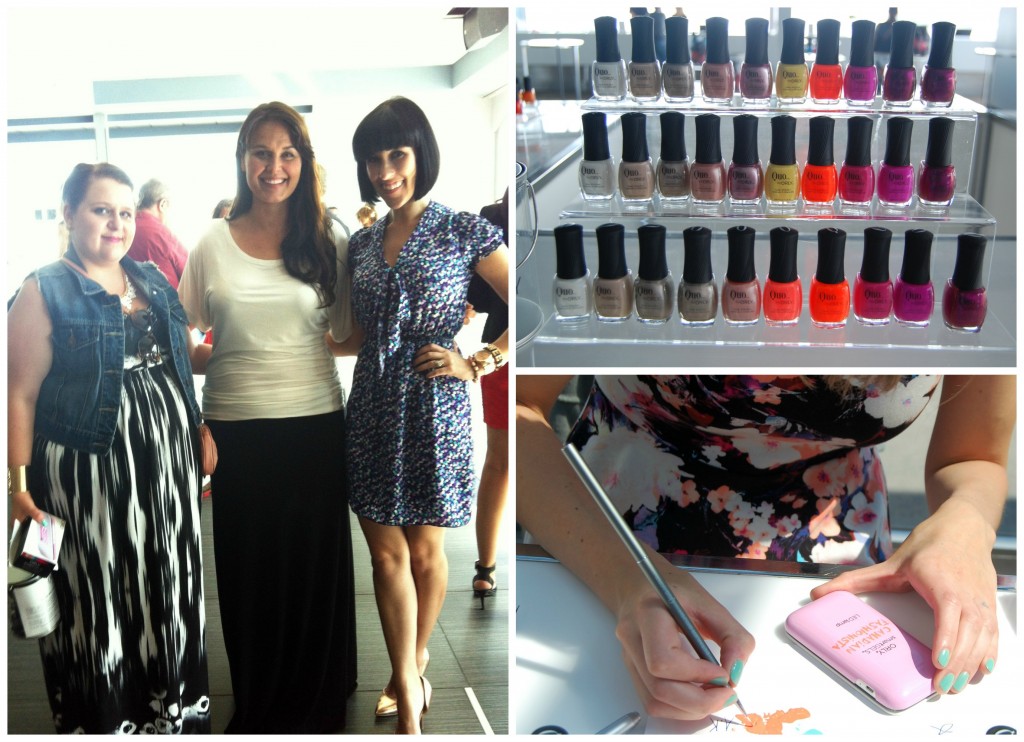 A few weeks ago I had the honor of attending an exclusive preview of the Quo by ORLY fall collection held in Toronto at Polson Pier. It was a beautiful afternoon spent learning about the Quo by ORLY collections, sipping cocktails and getting our nails done.
Quo by ORLY made its debut in the fall of 2011 and has quickly became one of Canada's leading nail polish brands. If you haven't checked out Quo by ORLY nail polishes yet, you must, they always have a great colour selection, apply easily and beautiful to the nails, intense pigments (some only requiring one coat) and last a good week on the nails without chipping.
Take a look at the beautiful set-up off all these new Quo by ORLY nail polishes, I was in heaven.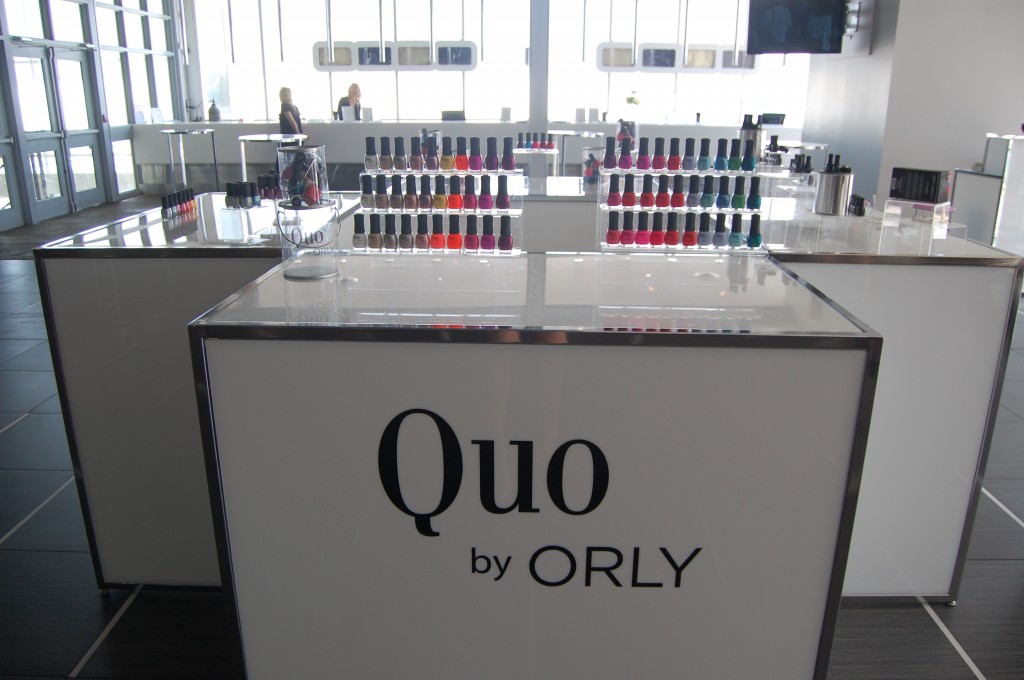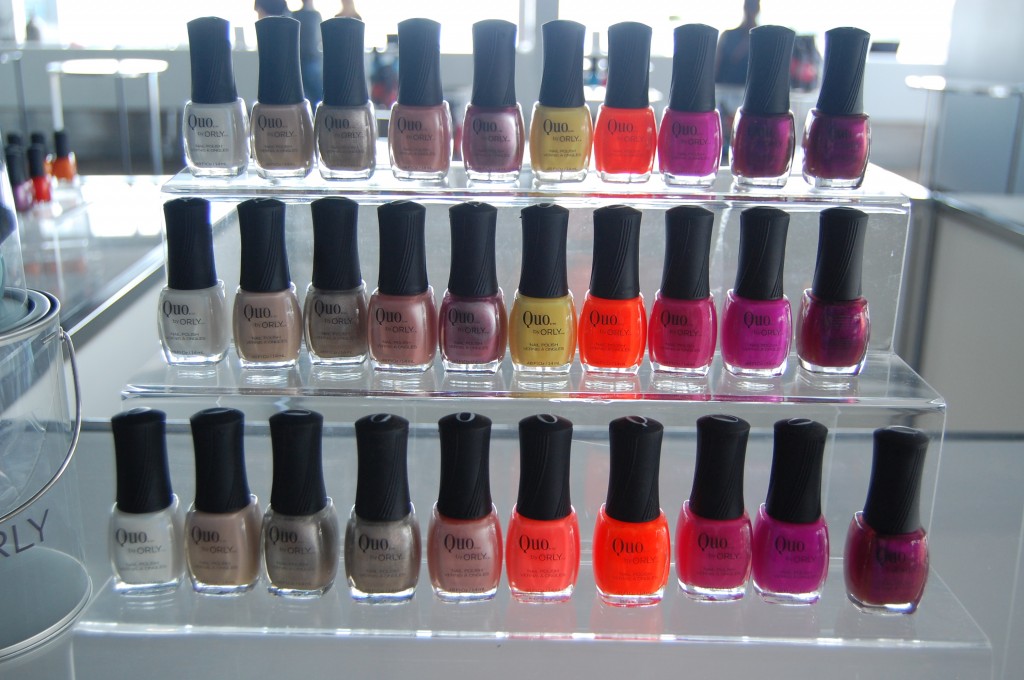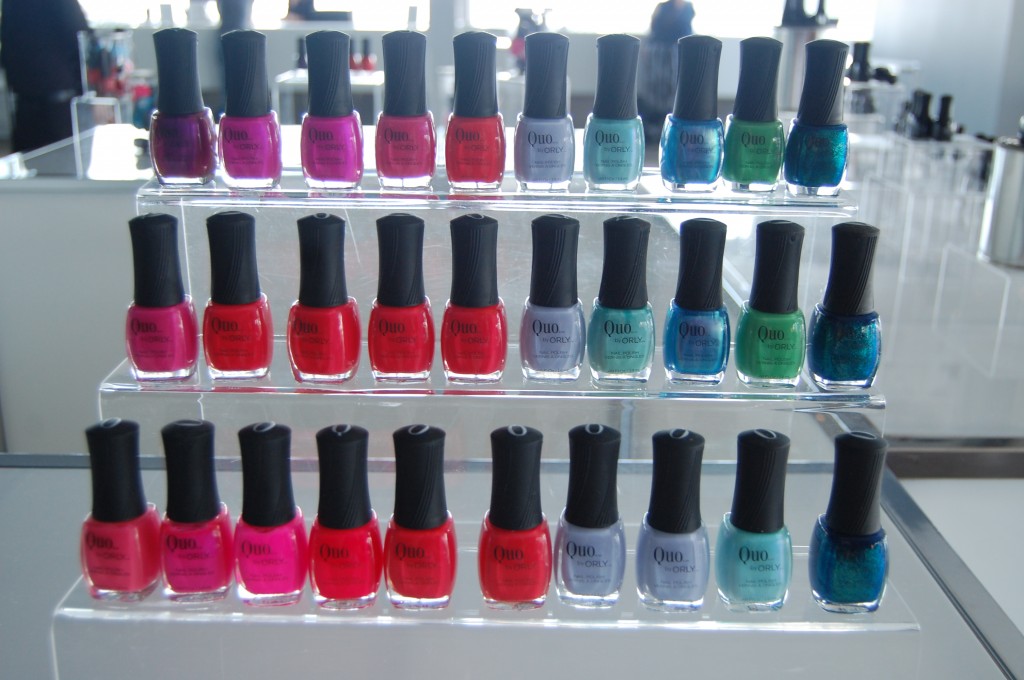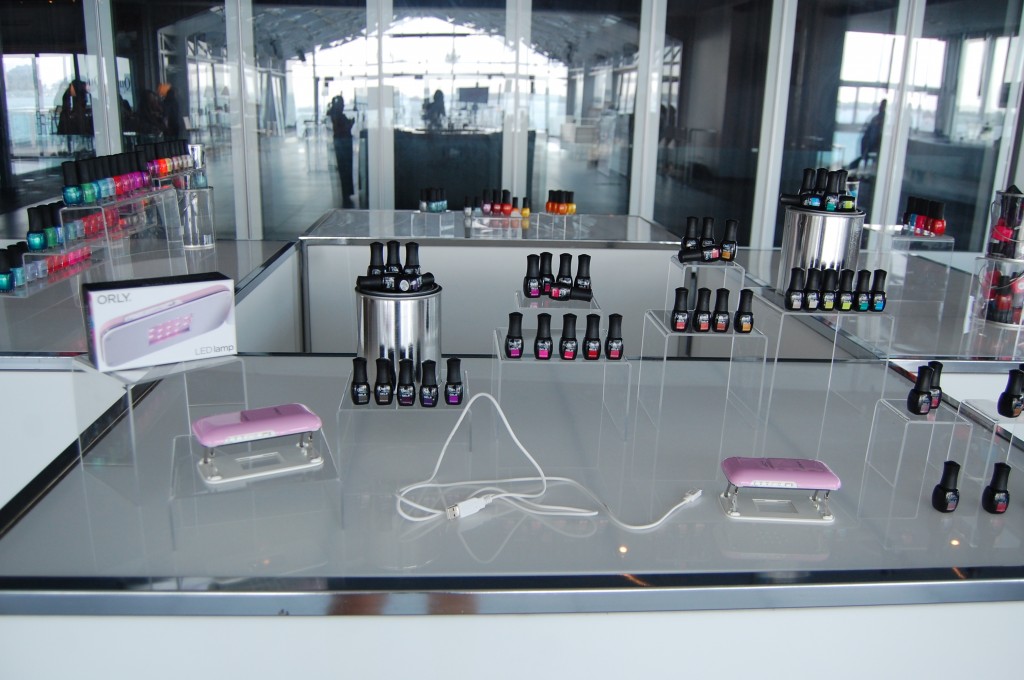 Alicia & I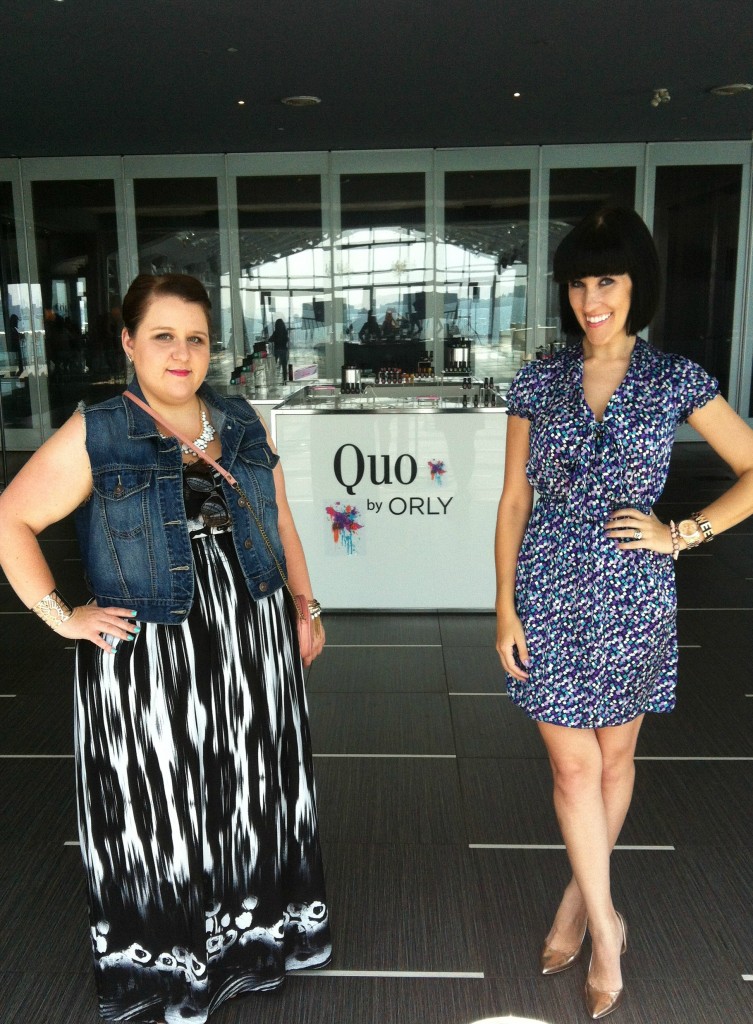 This year Quo Cosmetics has partnered with ORLY again to create a range of core and limited edition for fall 2013. Coming this August to a Shoppers near you is 5 new core colours from Quo by ORLY, that are all completely free of DBP, formaldehyde and toluene and have beautiful bold shades of reds, pinks, purples and blues. "Freshly Cut", "Hey Girl", "Purple Passion", "Red Smooch" and "Beach Babe" will be on any nail attics list this fall and will retail for $10 each.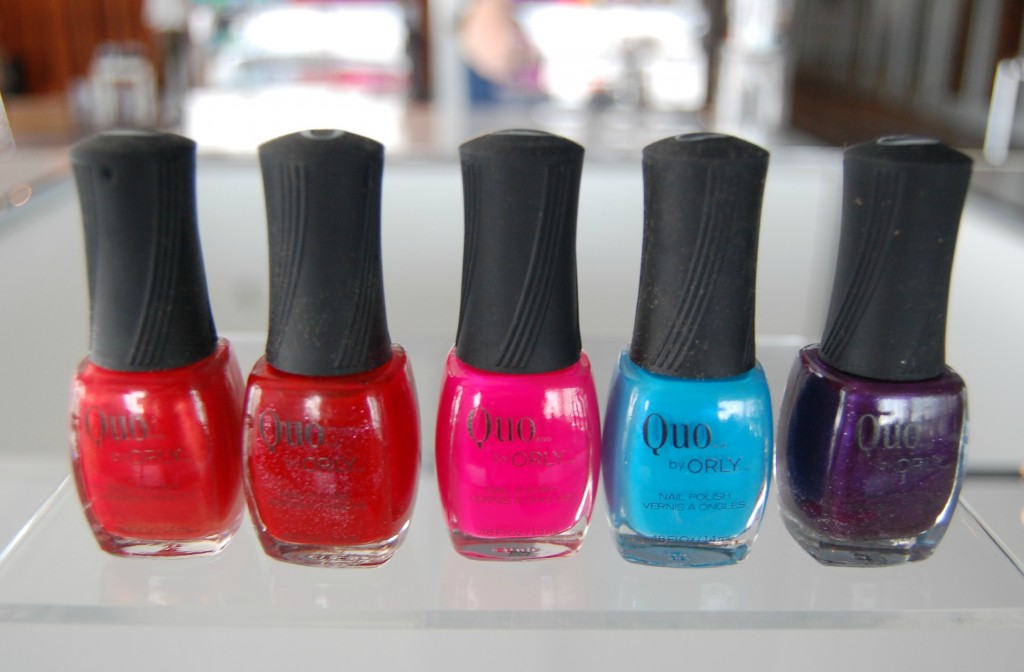 Quo by ORLY MegaPixel FX collection features 9 new shades of their innovated 3D formula that provides millions of glitter pixels for a multi-dimensional finish. These polishes can be worn 2 different ways, either on its own, by applying 2 quick drying layers or to create a smoother finish, apply 1-2 topcoats for that perfect glossy shine. These 9 different shades will be available mid-August at Shoppers and retail for $10 each.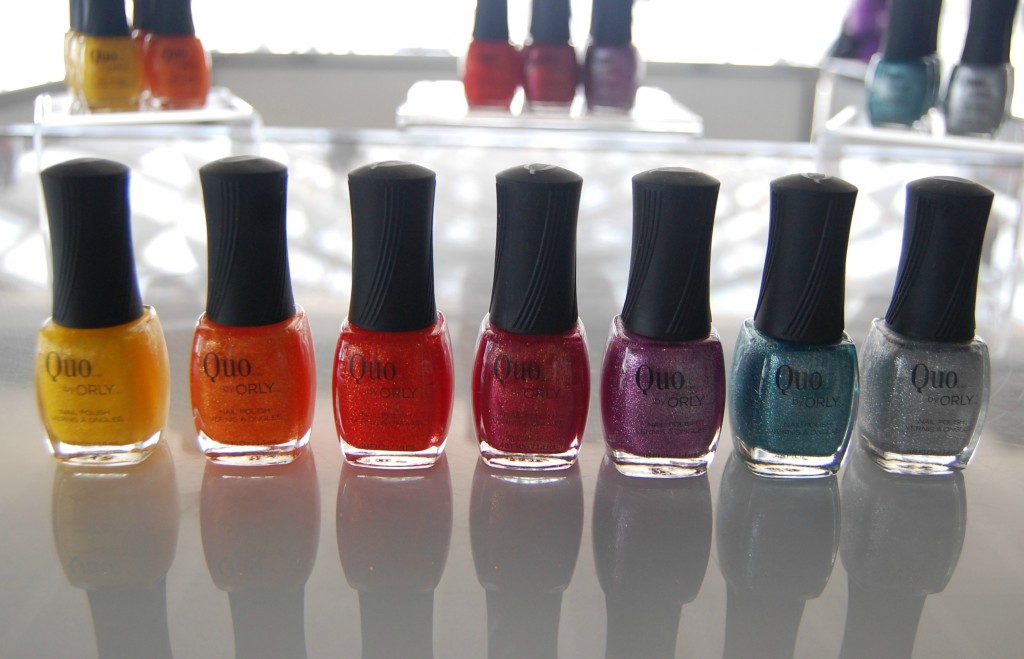 Now don't be jealous ladies but we got introduced/ mini presentation from Jeff Pink, the creator, founder, president and CEO of ORLY who also invented the French Manicure! Jeff says "The idea of the French manicure look came to me while I was starting ORLY back in 1975. Movie and television directors wanted a versatile nail style to compliment a Hollywood star's entire onset wardrobe. They were looking for a singular look that would coordinate with the numerous wardrobe changes actresses had to make in one day. Prior to the French manicure, the manicurists were often changing the polish several times a day to match their onset wardrobe changes. Once I started having the movie stars stylist paint the nails with a white top and sheer, the celebrities love it. I realized the most elegant, universal nail look is a natural nail look." How cool is that?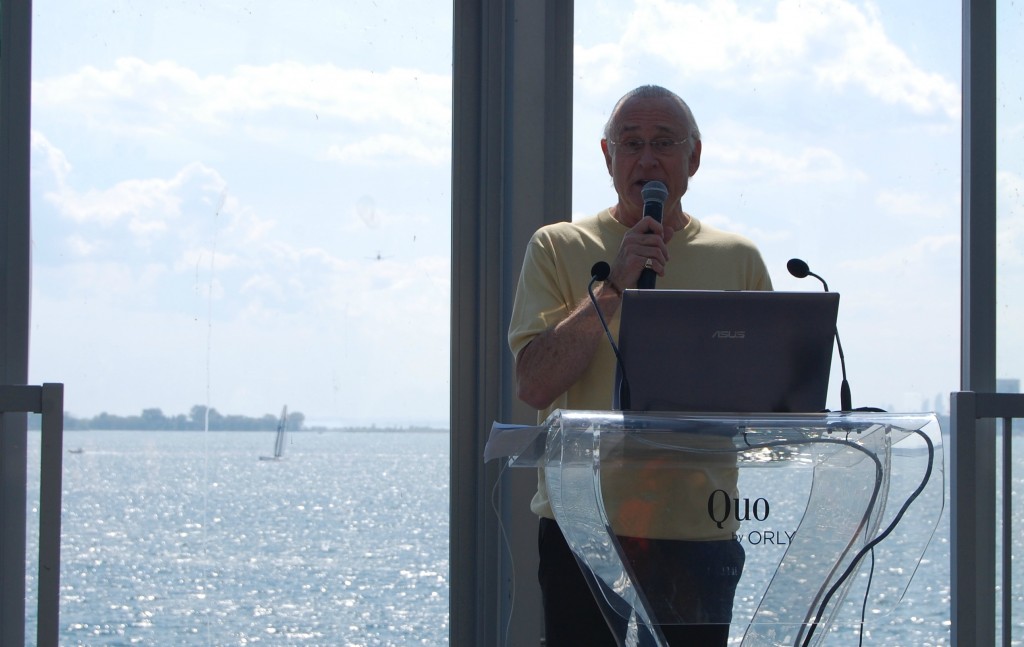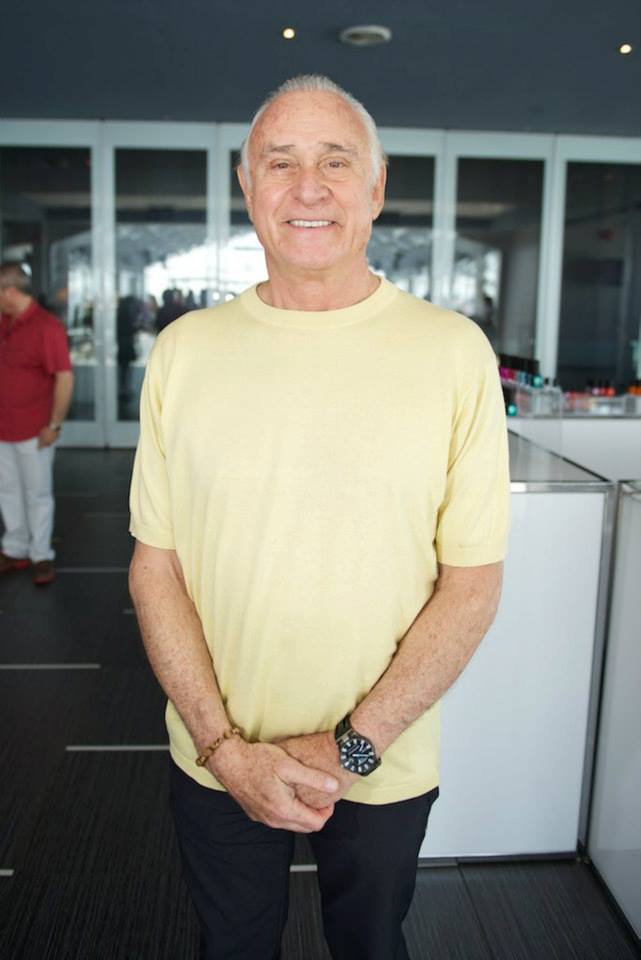 I met my first celebrity….. Shoana Jensen aka Lifestyle Expert on CityLine. We got the chance to chat for awhile and she's seriously one of the sweetest people I've talked to in a long time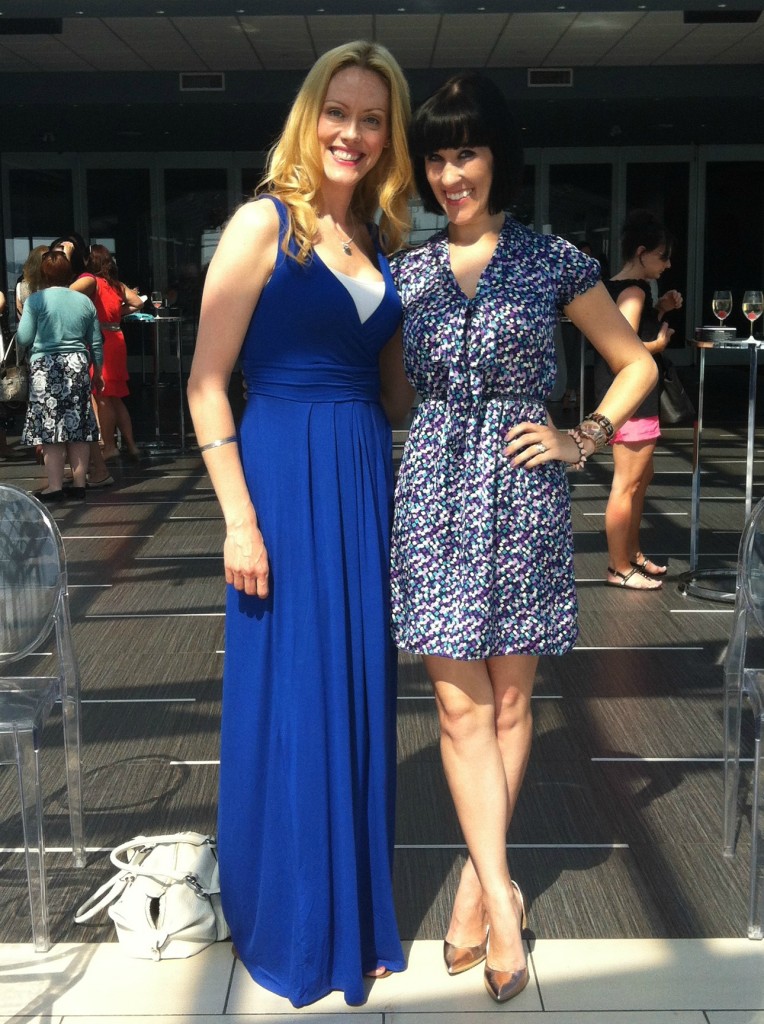 Another guest speaker was Kimmie Kyees, you might recognize that name as she's a freelance manicurist for A-list celebrities and Musicians as well as her work has been featured in countless editorials like Allure, Cosmo, Elle, Entertainment Weekly, Vogue and Glamour to name a few. Some of her celebrity friends are Jessica Alba, Pamela Anderson, Giselle Bundchen, Scarlett Johansson, Niki Hilton, Heidi Klum, Jennifer Lopez, Fergie, Katy Perry, Pink, Rihanna and Britney Spears, to name a few. Keeping up with the current trends and creating a relaxing space whenever possible is what keeps Kimmie very valuable in the industry. Kimmie's attention to detail and providing her clients with whatever they need, right down to the iPod system she has playing of their favourite music, the candies and mints along with homemade organic scrubs she pampers them with is something she holds in very high regards and is what her clients love about her.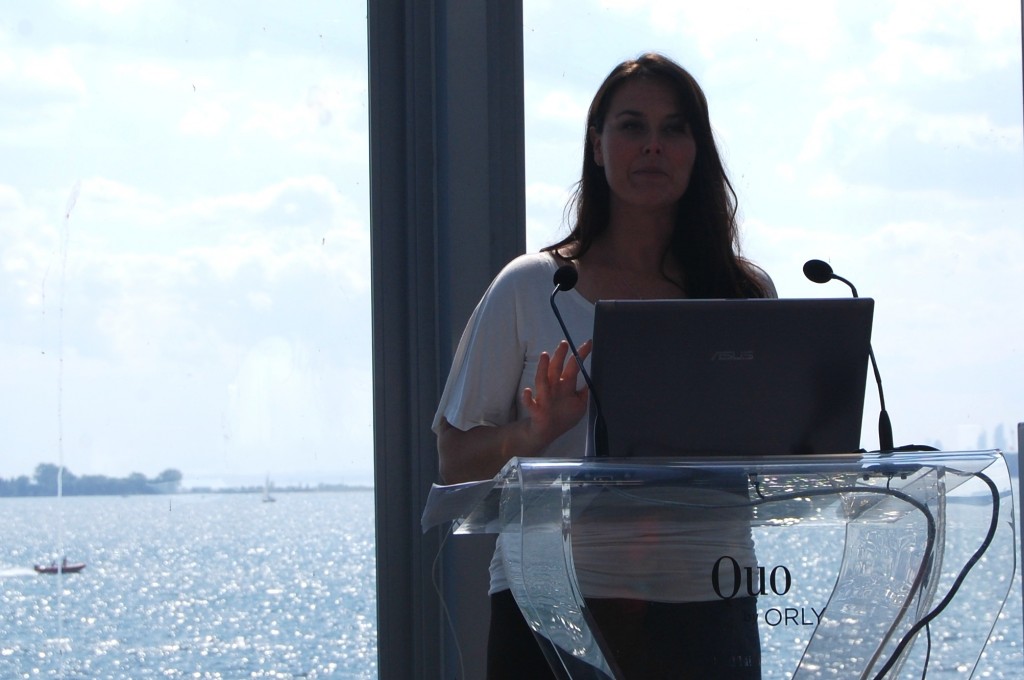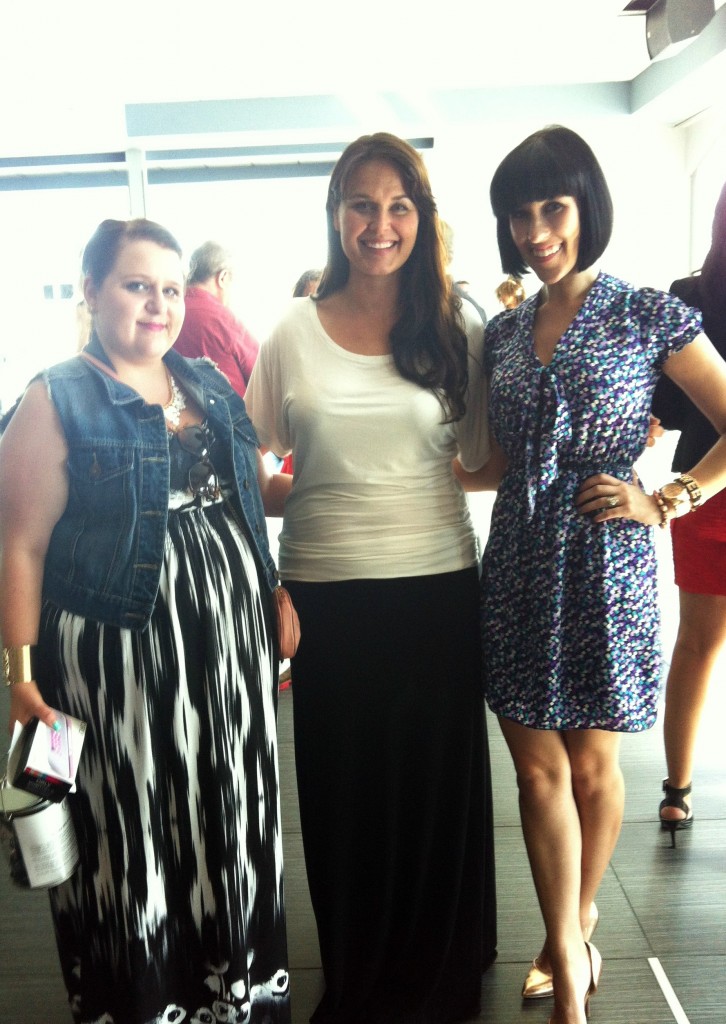 Now, onto the showstopper of the day….. the brand new Quo by ORLY Smart Gels LED Lamp that allows you to achieve a professional gel manicure right from the comfort of your own home, no more running to the salon. This is a portable, compact, light-weight LED lamp which provides a convenient way to achieve long-lasting manicures at home or even on the go; it's smaller than your IPhone. It folds flat for a hand-held portable gel manicure or extends and locks for a hands-free option. It has a long-lasting battery life that's changed using its own USB charging cord. This offers women a glossy, chip-free manicure that can last up to 3 weeks and can be done at home in as little as 20 minutes thanks to its pre-set timer of 15,30, and 60 seconds. The new Quo by ORLY Smart Gels LED Lamp will be available this August at Shoppers and will retail for $85.
Loved the added detail of getting ours personalized… she was even able to fit "The Pink Millennial" onto it.. talk about talent.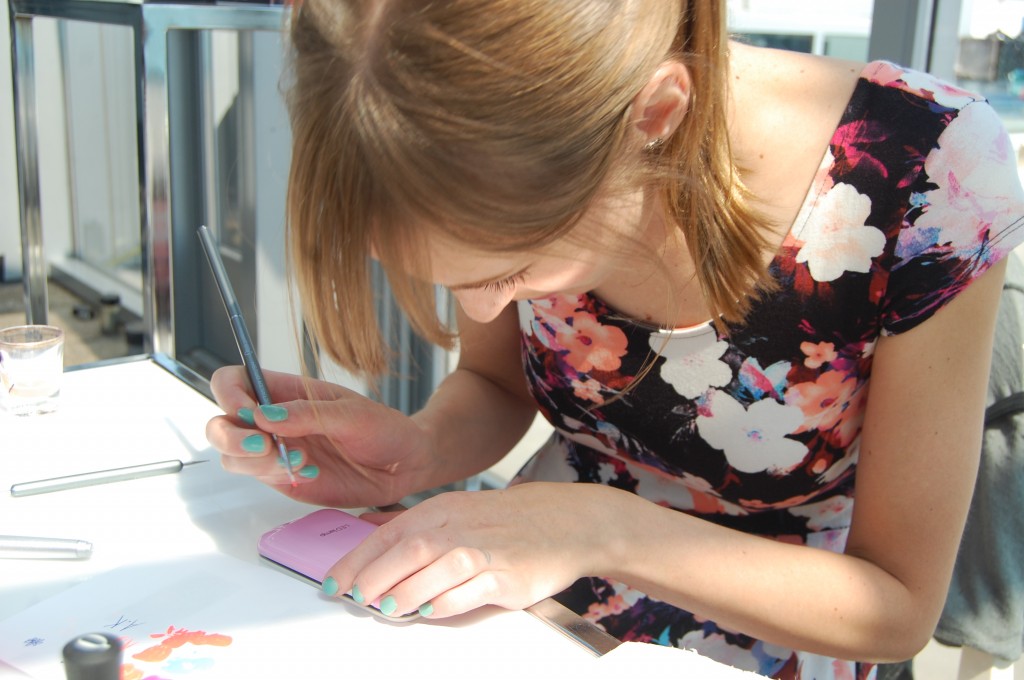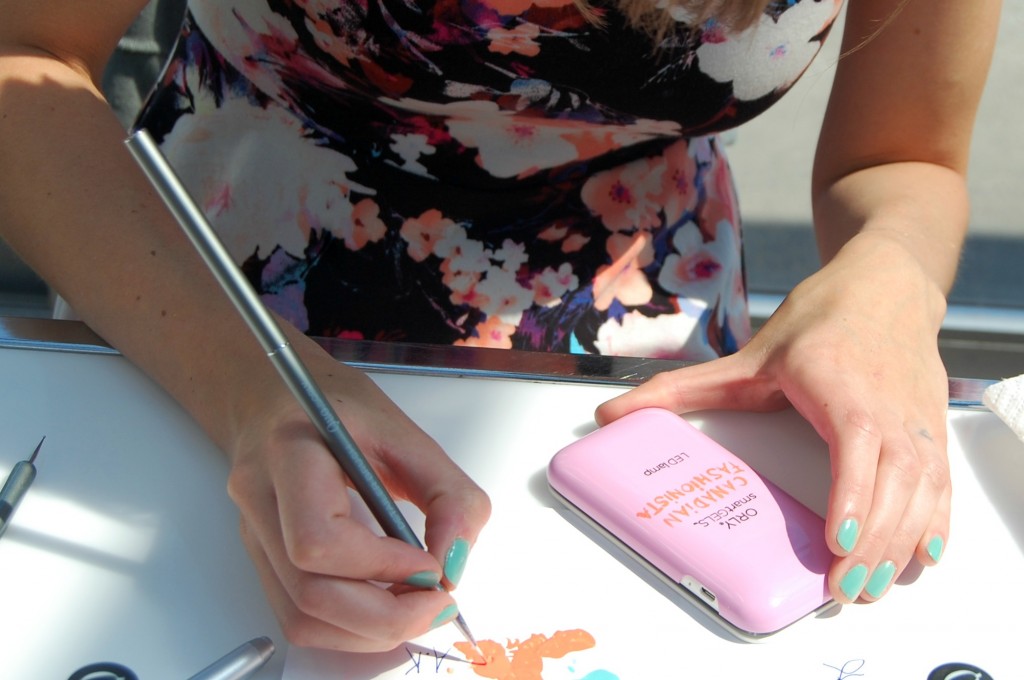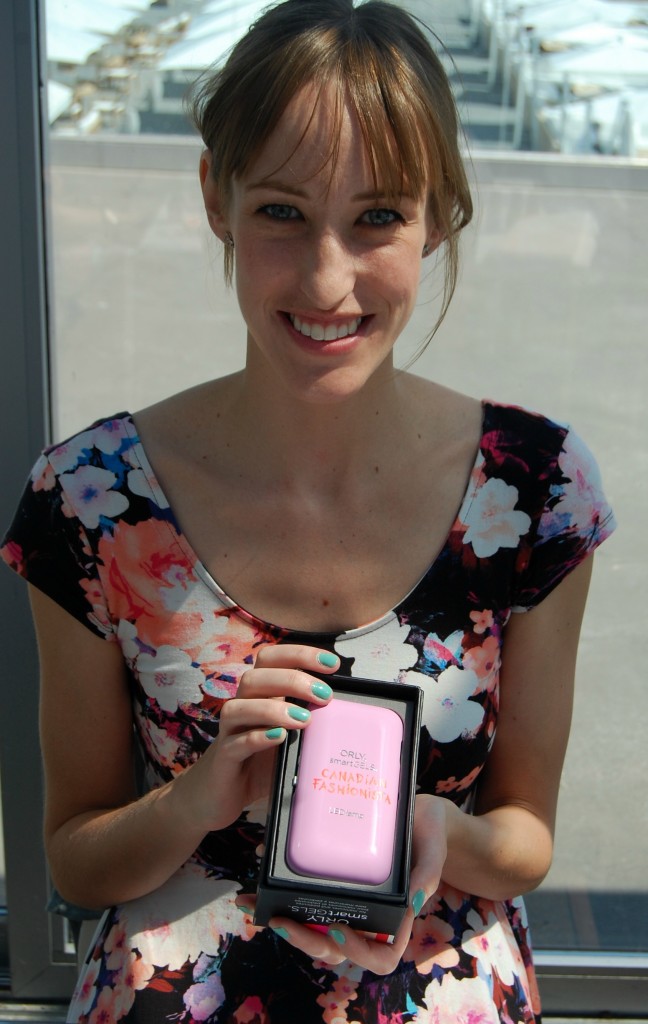 Take a look at the detail that went into this event, everything from the stunning location to the DJ to the beautiful flowers, everything was just so pretty.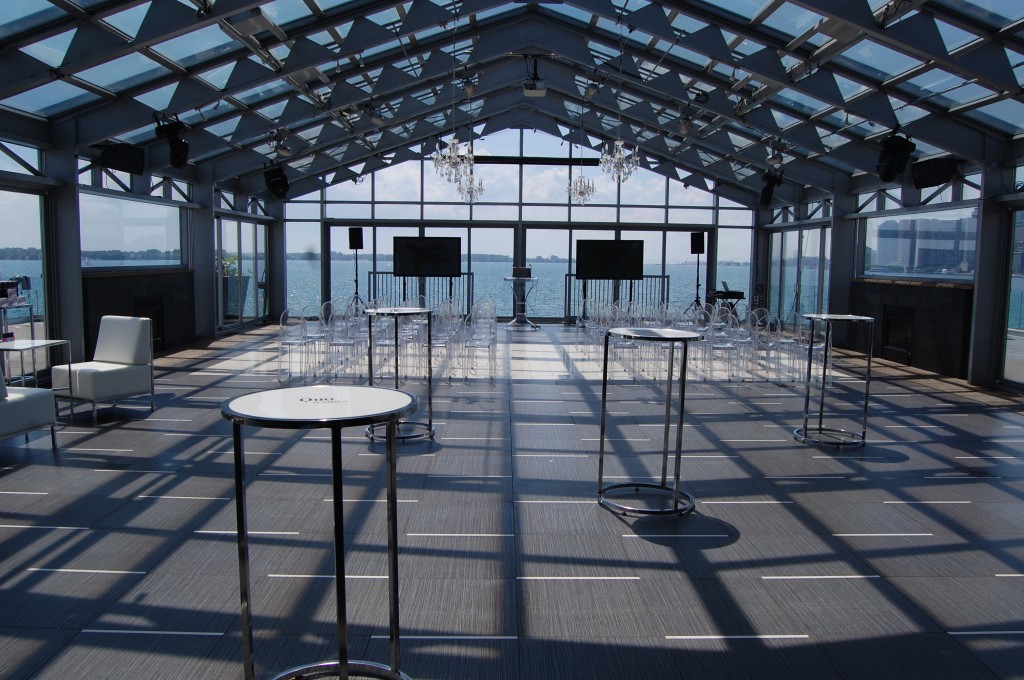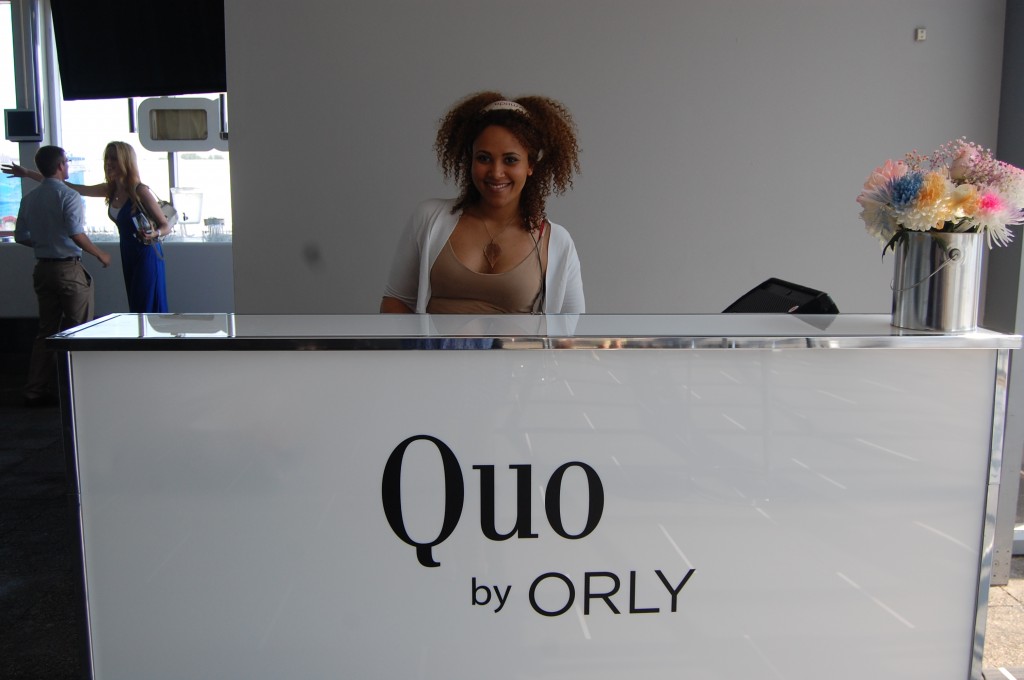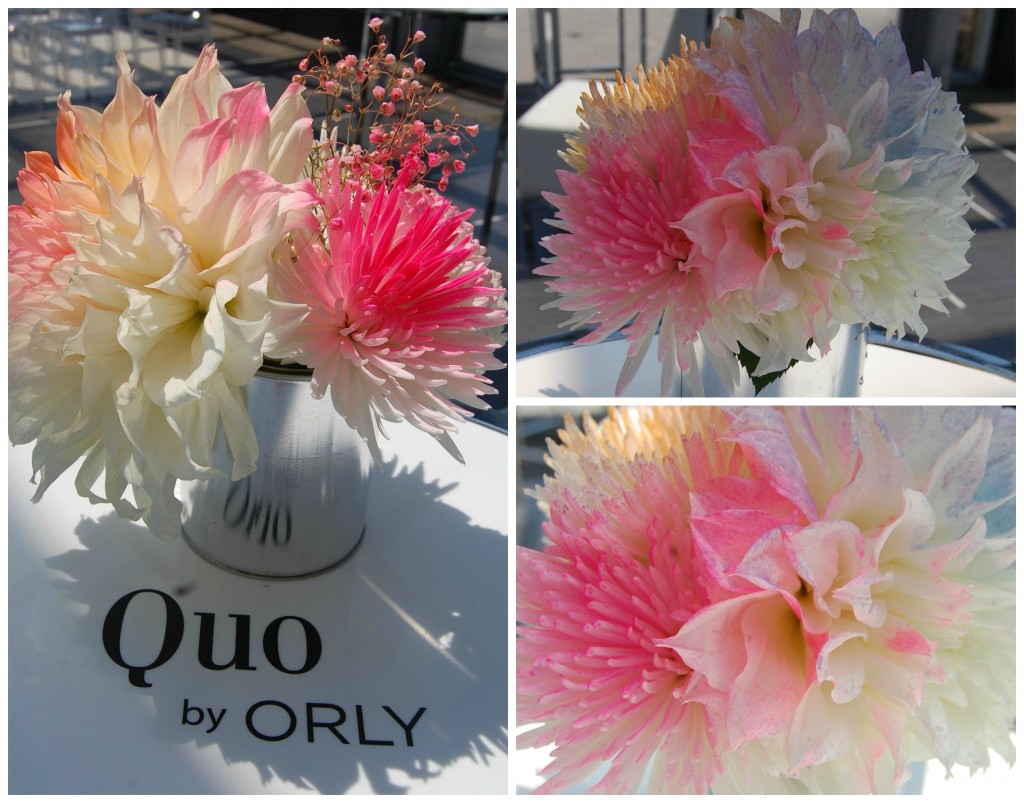 At the end of the event, everyone was handed a empty "paint can" and was told to "go shopping" of the latest Quo by ORLY polishes that are not even available yet.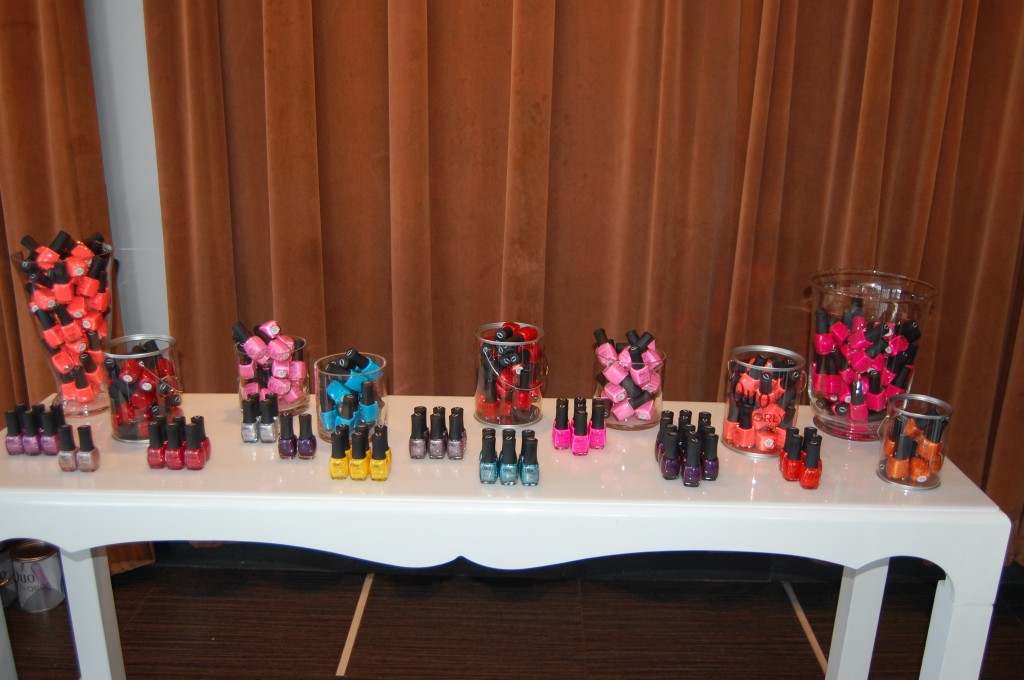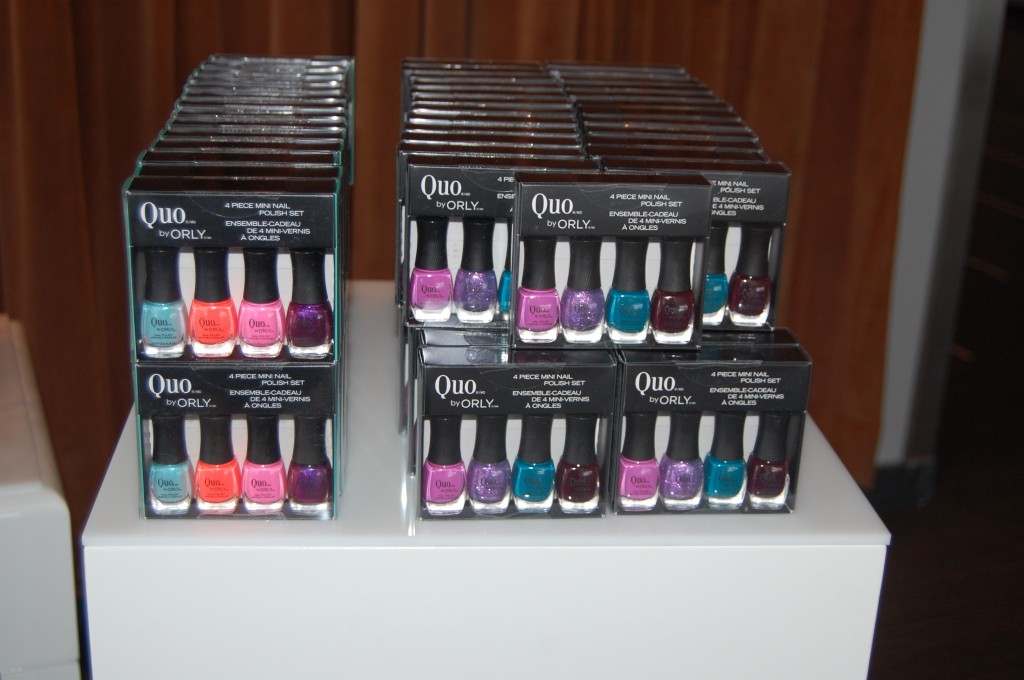 Here are some more up-close pictures of the new Quo by ORLY Smart Gels LED Lamp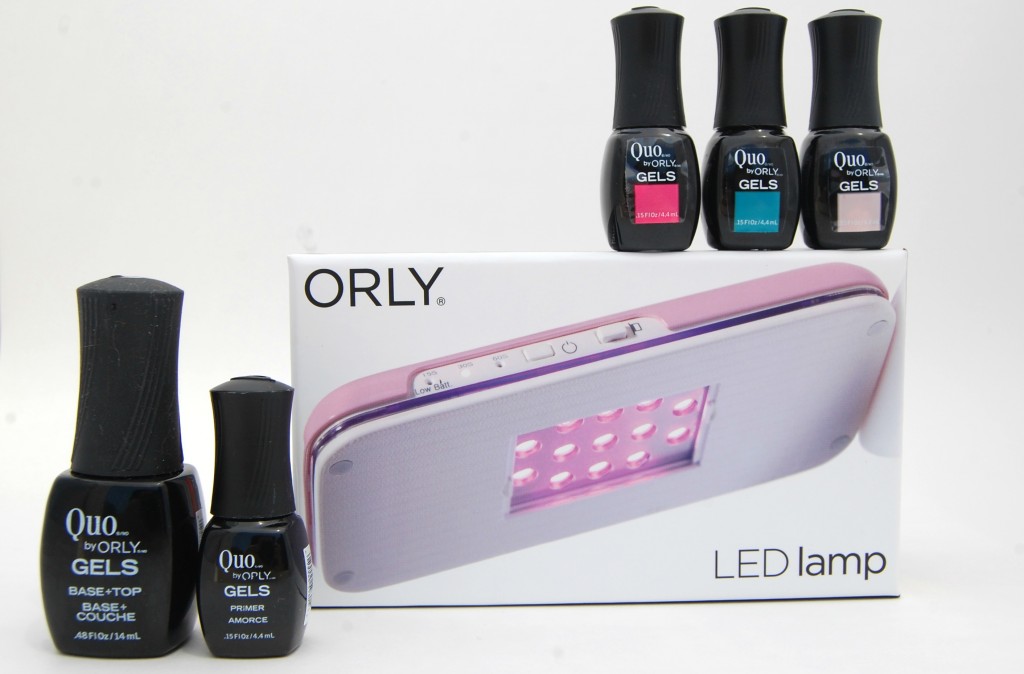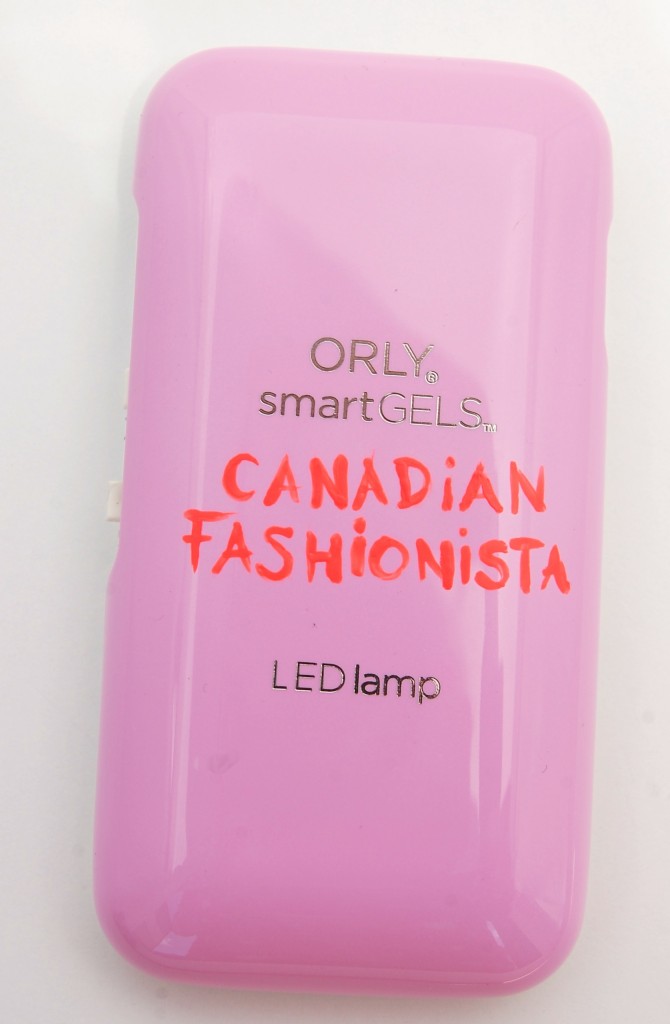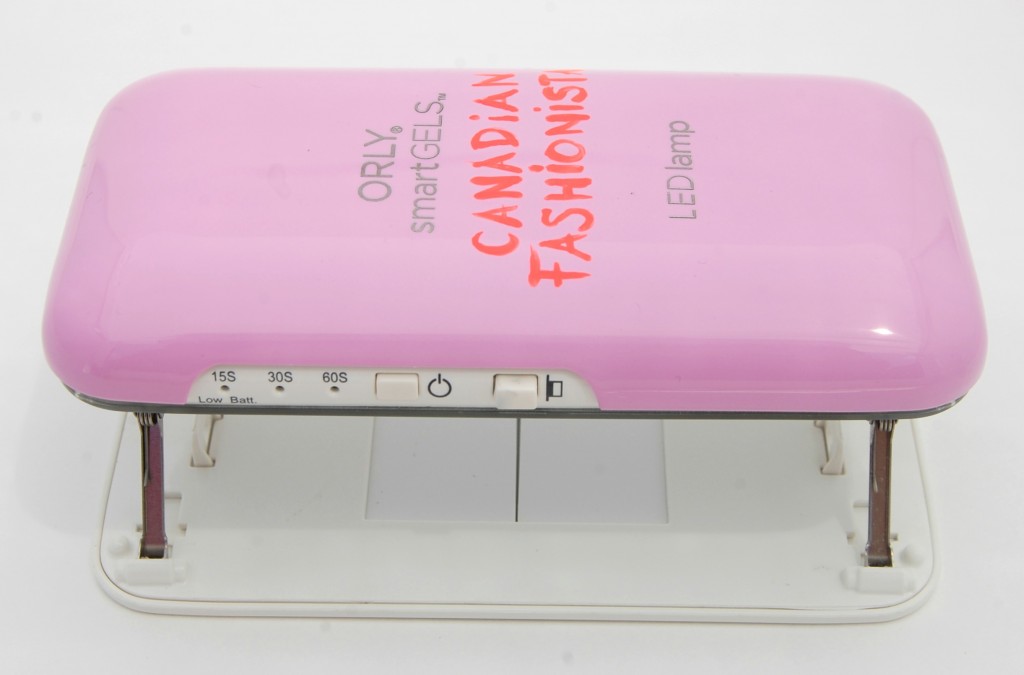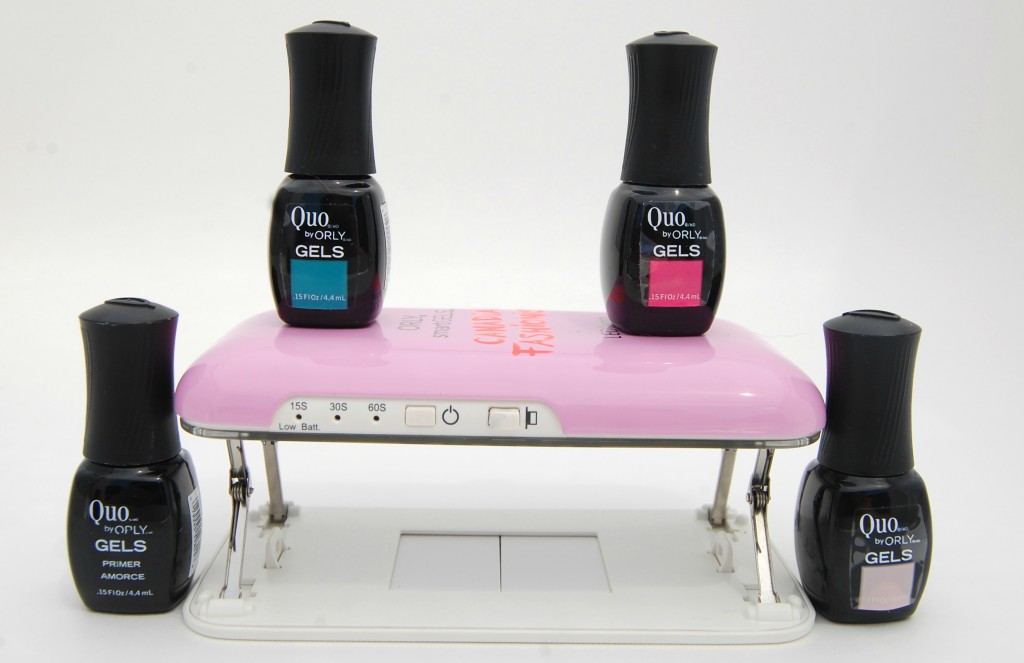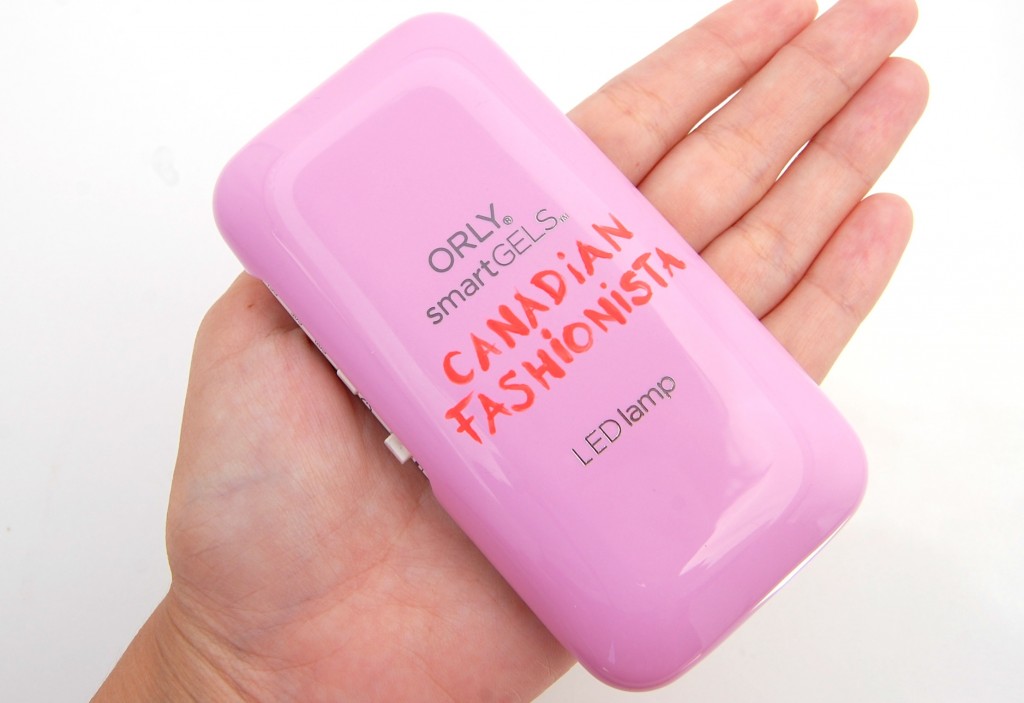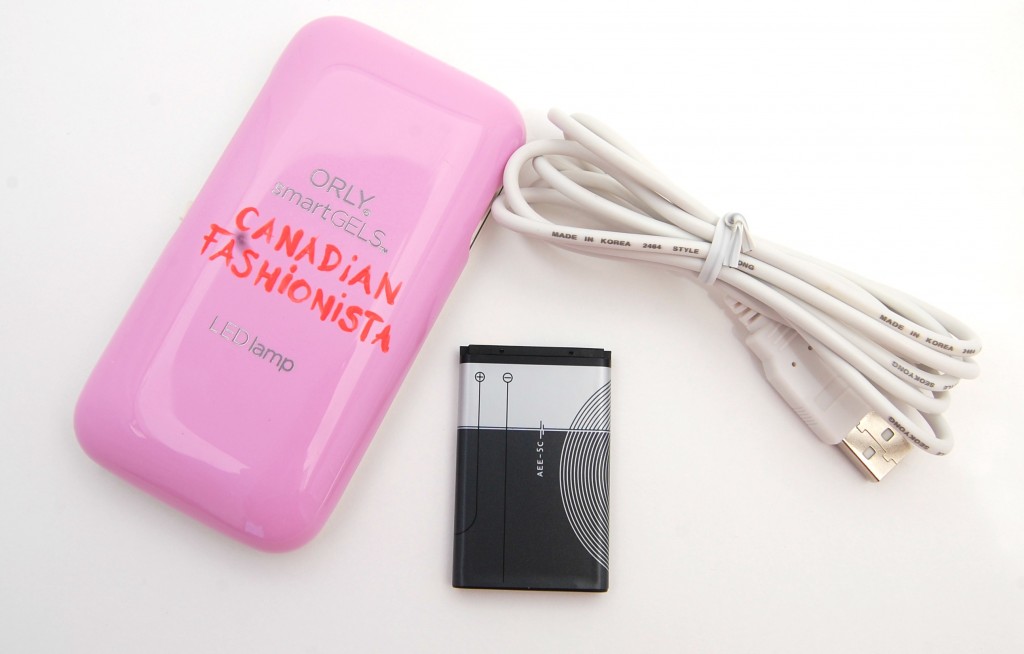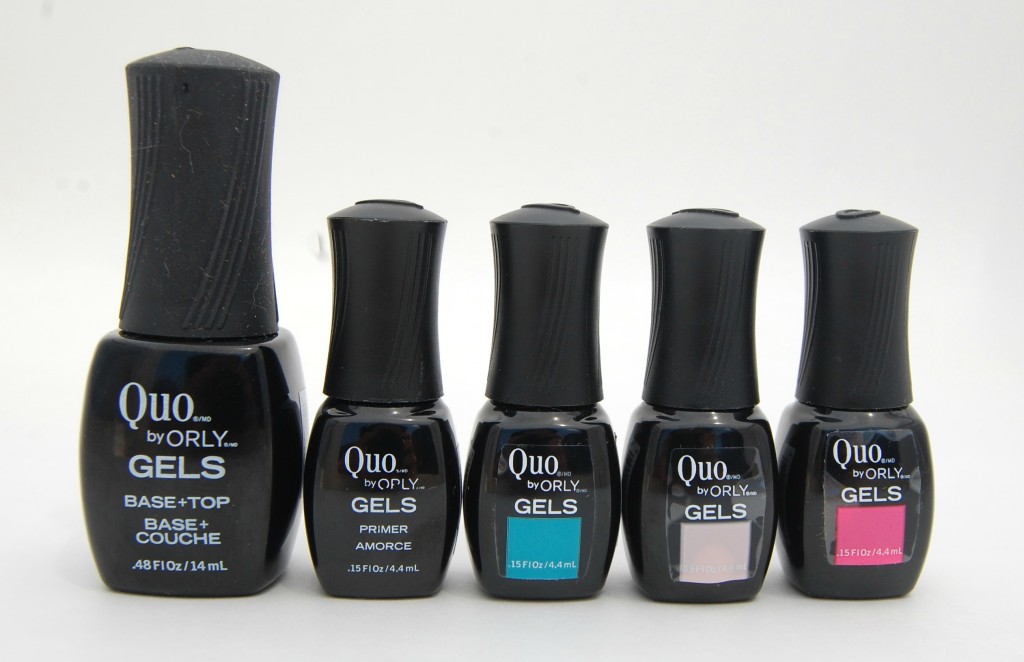 Rocking some new Quo by ORLY nails