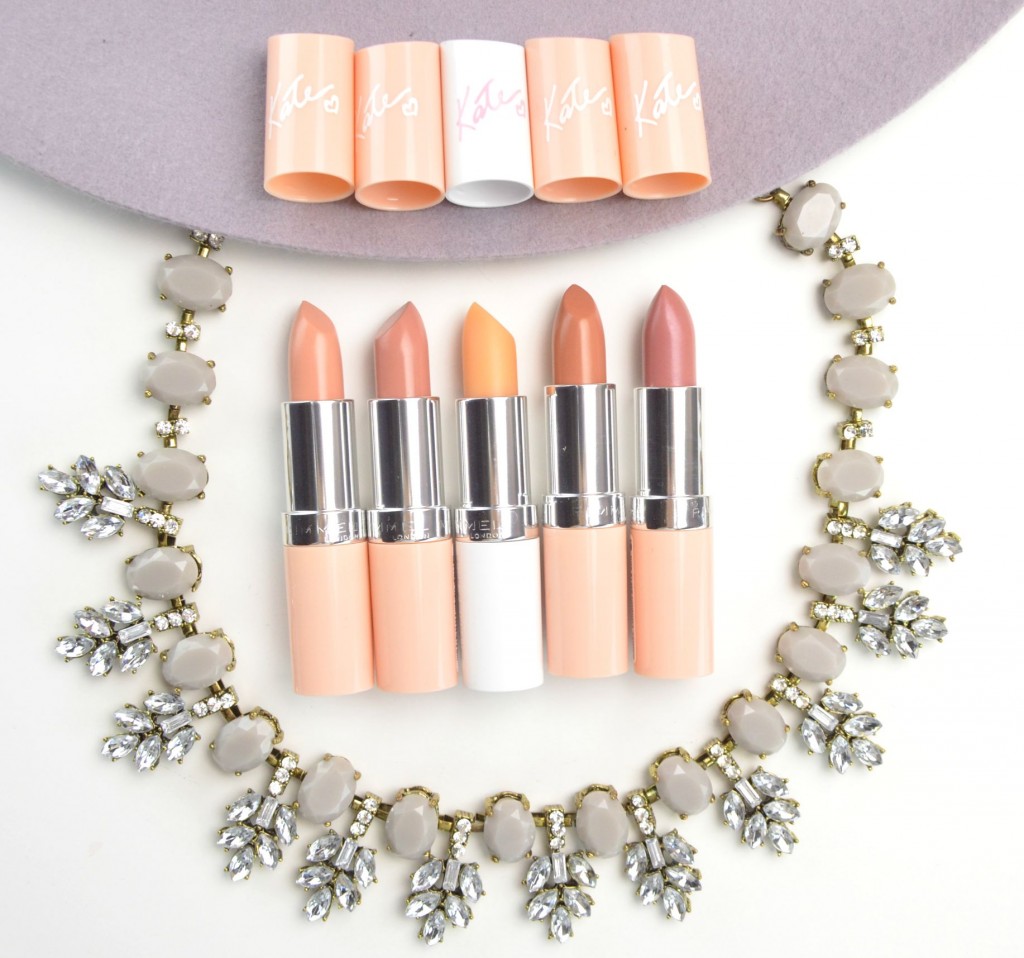 Dare to go Bare
I have to admit, although I adore a nude look on everyone else, I have yet to find that perfect neutral that matches my skintone and complexion beautifully. All the nude shades I currently own look like I've applied straight-up concealer to my lips. The barely-there, nude lip is still going strong and is going to be a huge trend for Fall, so this new collection has come at the perfect time. I've been obsessed with the Rimmel Lasting Finish by Kate Moss Lipsticks ever since they first made their appearance a few years ago, so I was beyond excited about these hot new shades. Rimmel Lasting Finish by Kate Moss Nude Collection features 4 perfectly nude shades along with a lip balm.

All 4 shades in the Rimmel Lasting Finish by Kate Moss Nude Collection are elegant and sophisticated and will effortlessly allow you to enhance your natural beauty with a barely there look that's easy to achieve. In shades of beige, apricot and pinks, no matter your skin tone of complexion, warm, cool or neutral, there's a shade for you. It comes in a peachy nude tube with silver detail and Kate's signature embossed in white on the lid. It comes with an extremely rich and creamy texture that glides across the lips with ease without pulling or tugging on the skin. It has a beautiful satin finish that isn't too shiny or glossy. The two darker shades are intensely pigmented and completely opaque in a single swipe, whereas the two lighter shades are slightly on the sheer side and do require some building up to achieve true colour payoff. For the most part, all 4 shades are comfortable to wear the entire day, thanks to its moisturizing formula, although the lighter shade is slightly drier in texture and a little patchy. It doesn't bleed or feather into fine lines and lasts a solid 7+ hours without fading.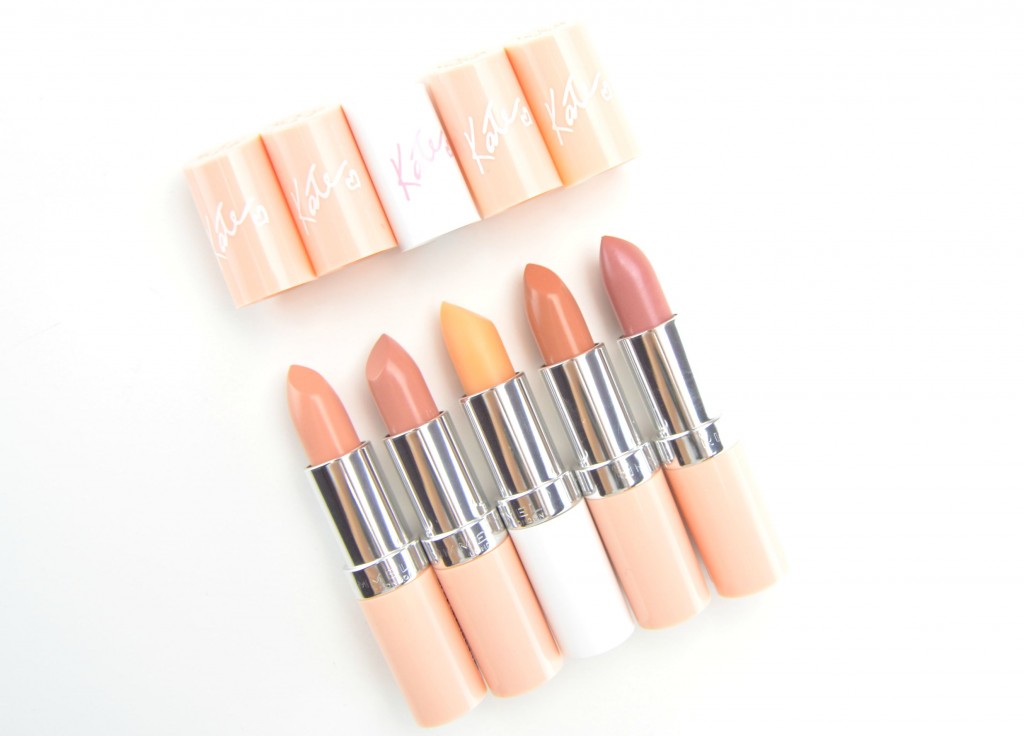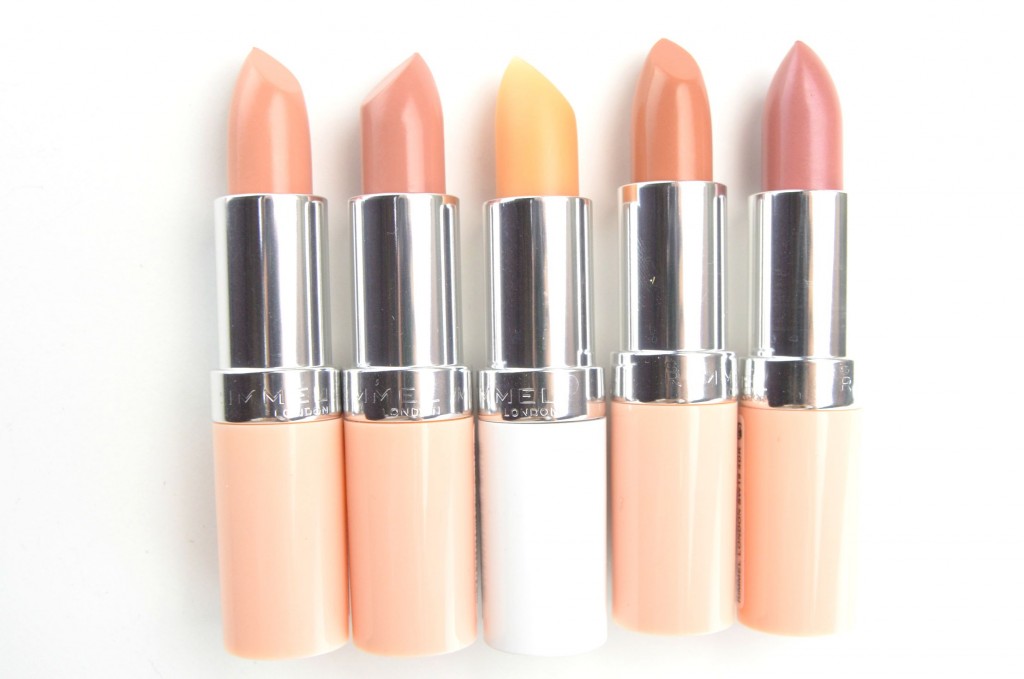 Rimmel Lasting Finish by Kate Moss Nude in 40 is the lightest shade in the collection and is a pale ivory nude that looks surprisingly well on my pale skin, 42 is slightly darker in tone and is a beautiful apricot nude that is probably my favourite out of the lineup, 43 is a tan nude and is that perfect Kylie Jenner nude and 45 is a rosy, mauve nude. Also in the collection a transparent lip balm, 01 that keeps lips extremely hydrated, silky smooth and incredibly soft and is the perfect balm for underneath any lipstick. It retails for $7.99 each.