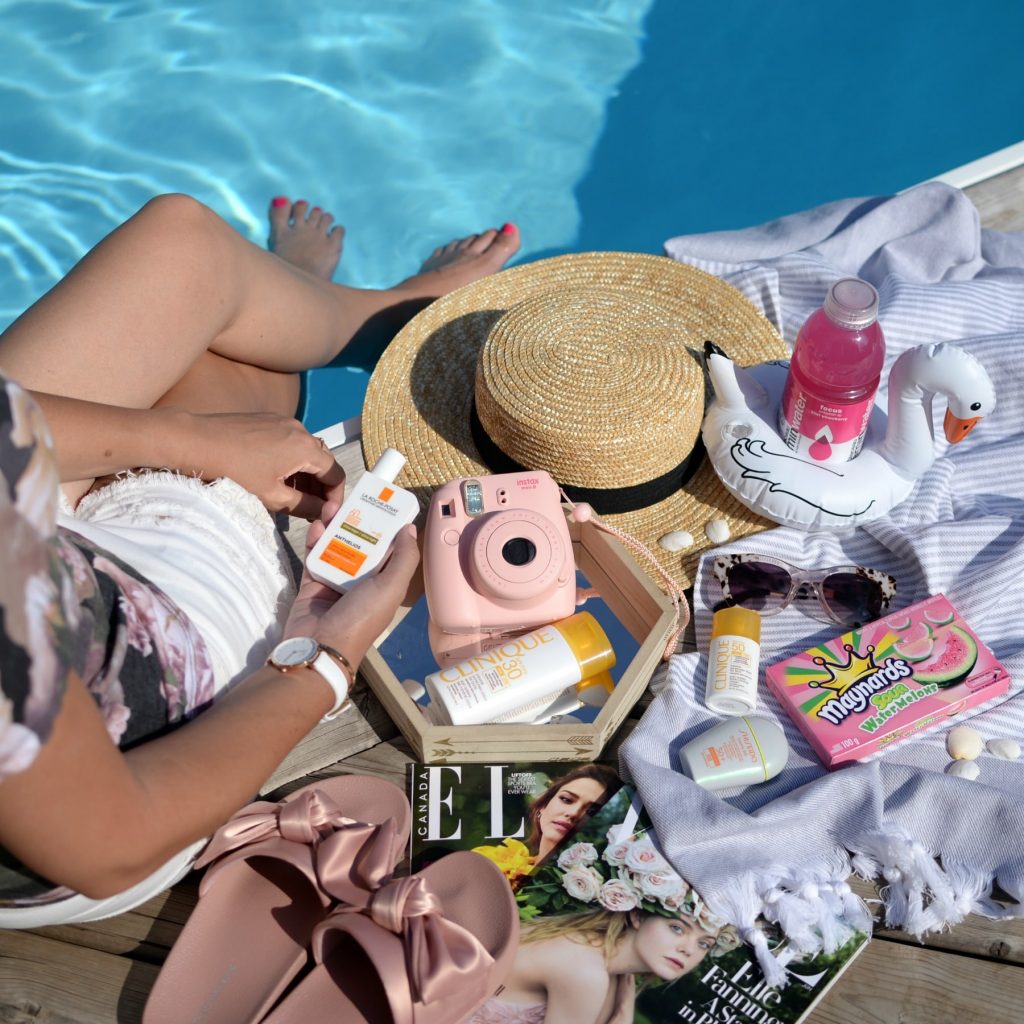 How to enhance your tan without damaging your skin
Extremely hot days and brisk, cool nights only means one thing… summer is officially here. We're slowly starting to spend more time outside and we're all looking for that radiant summer glow. As much as we desire to achieve that luminous, healthy, sun-kissed sparkle, sun-safety is extremely important. The sun is a magical thing, it not only helps to boost our mood, produces vitamin D, which is beneficial for our bones, teeth and skin, but it can also cause premature ageing and skin cancer. We need to take care of our skin when we're having fun in the sun this summer.
For years, Shoppers Drug Mart has been my go-to store when it comes to summer skincare options. The staff is extremely knowledgeable, the aisles are easy to navigate around, and they always feature the hottest and most innovative products on the market. All products in this post are available at your local Shoppers Drug Mart, along with beautyboutique.ca, and will help keep you sun-safe all season.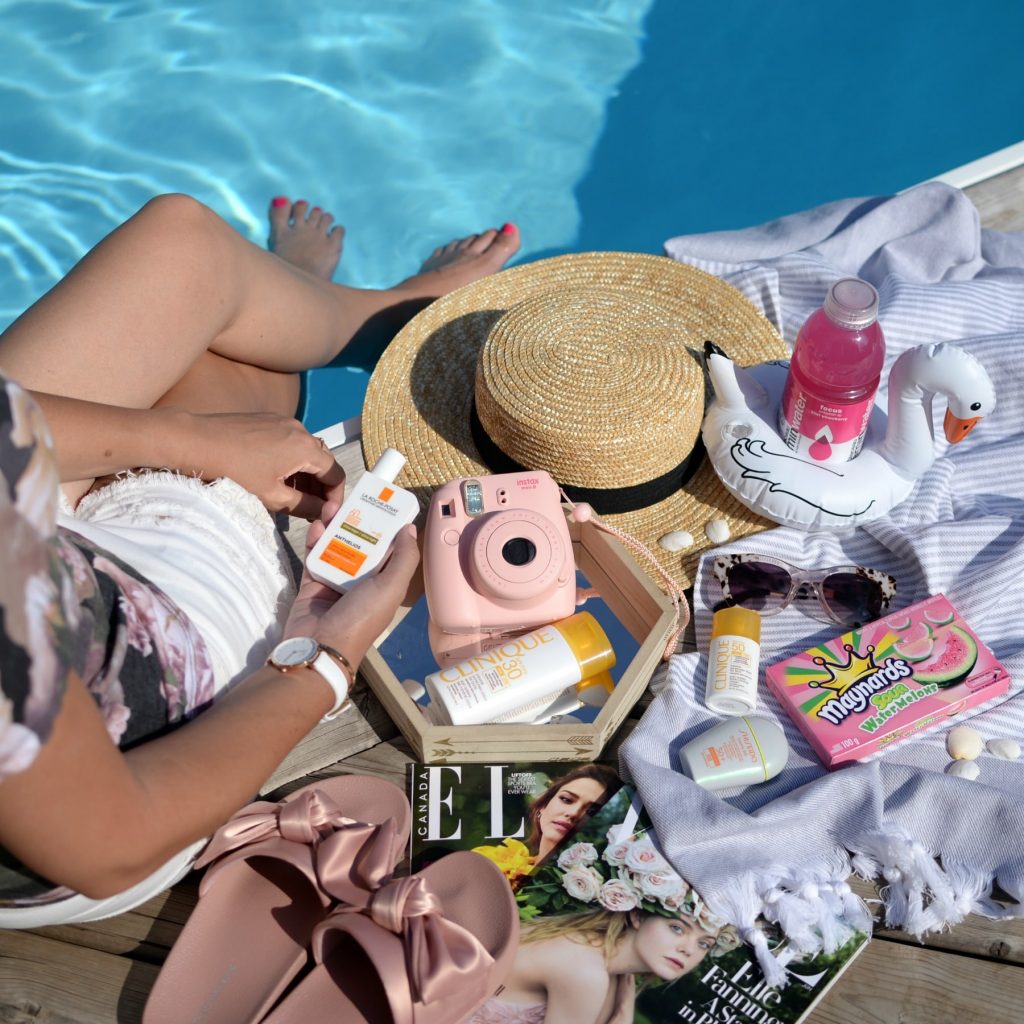 Exfoliate Your Skin
If you're looking for an even tan, it starts before you go out in the sun. You need to exfoliate the skin before sun exposure. This helps to remove all unwanted dead skin cells, for a fresh and new skin to appear. This also helps to remove clogged dirt and oil for a more even tan. You can use a deep exfoliating scrub all over your body, or simply make your own sugar scrub at home. The less build-up of dead skin, the shallower your layer of skin will become, which allows for a richer, deeper and longer lasting tan.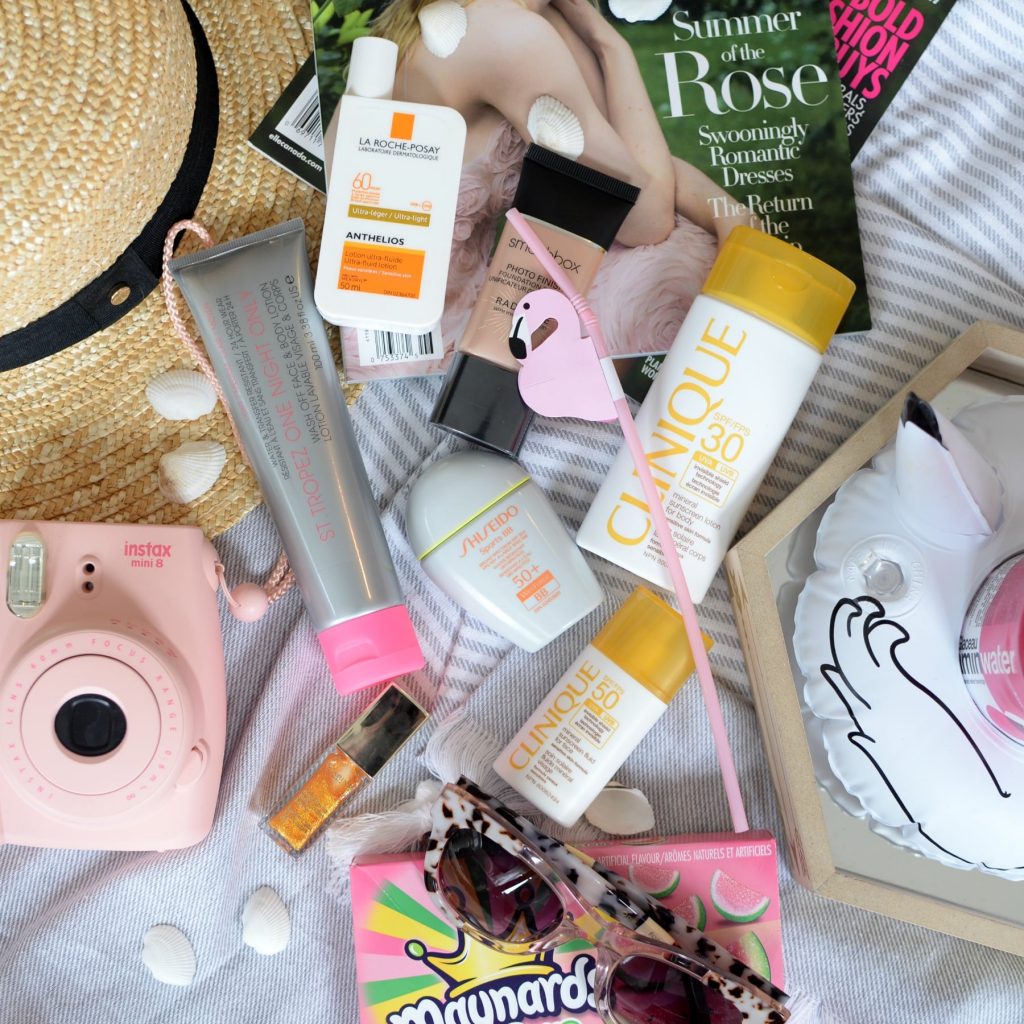 Wear A Sunscreen
Contrary to popular belief, you can still achieve a radiant tan with sunscreen. Look for sunblocks that use the term "broad spectrum" or with the UVA/ UVB logo.  This will help extend the amount of time you can spend in the sun, without suffering additional skin damage. The higher the SPF number, the better protection against UV rays. Clinique Mineral Sunscreen Lotion for Face SPF 50 and Body SPF 30 are both exclusive to Shoppers Drug Mart and feature lightweight, breathable, invisible protection. The ultra-fast drying formula nourishes and protects, without being irritating or greasy on the skin. It blends into the skin within seconds and protects against environmental aggressors. Face retails for $34 and the Body for $41.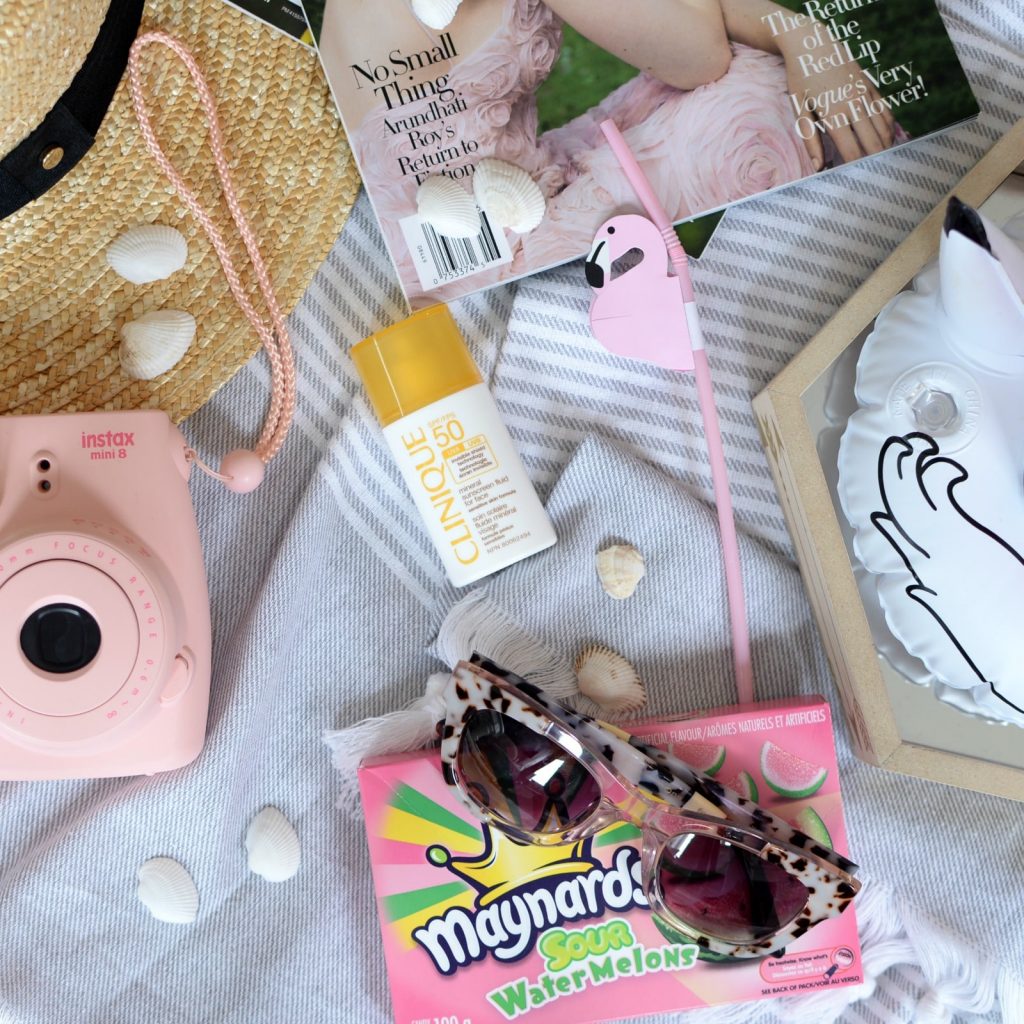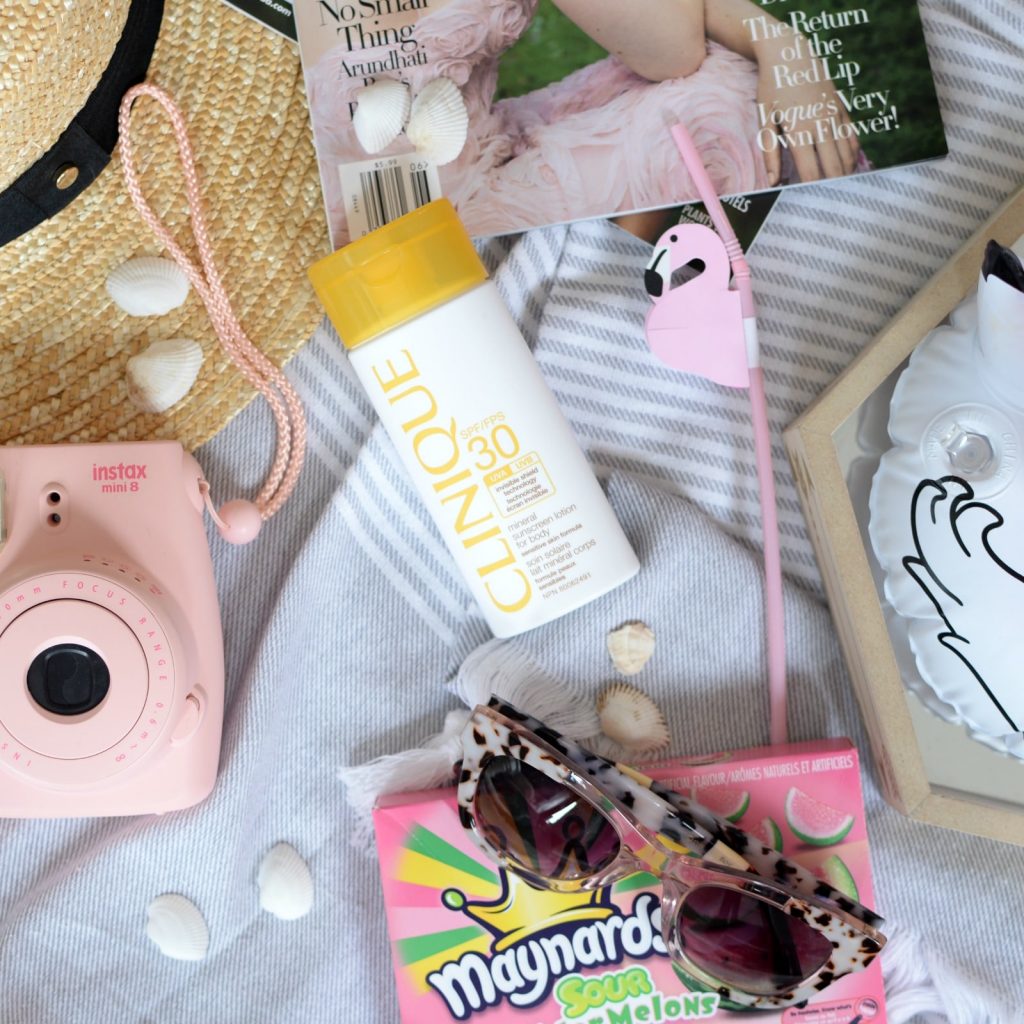 The face, in my opinion, is the one part of your body you don't want to forget about, when it comes to sun protection. Don't rely on your foundation to keep you sun-safe. La Roche-Posay Anthelios Mineral Ultra Fluid Lotion SPF 60 Face Sensitive Skin features an ultra-lightweight, thin, almost liquidy texture, that helps protect against both UVA & UVB rays. Its fragrance and paraben free formula is safe enough for those with sensitive skin. Its innovative, fast-absorbing formula blends into the skin within seconds and sets to a completely matte finish that's water resistant. It's the perfect sunblock for under makeup as it doesn't ball-up, leave a white cast or look or feel greasy. It also doesn't clog pores, cause breakouts or feel too heavy. It provides a solid 8 hours of hydration and doesn't have that strong sunblock scent like others. It retails for $29.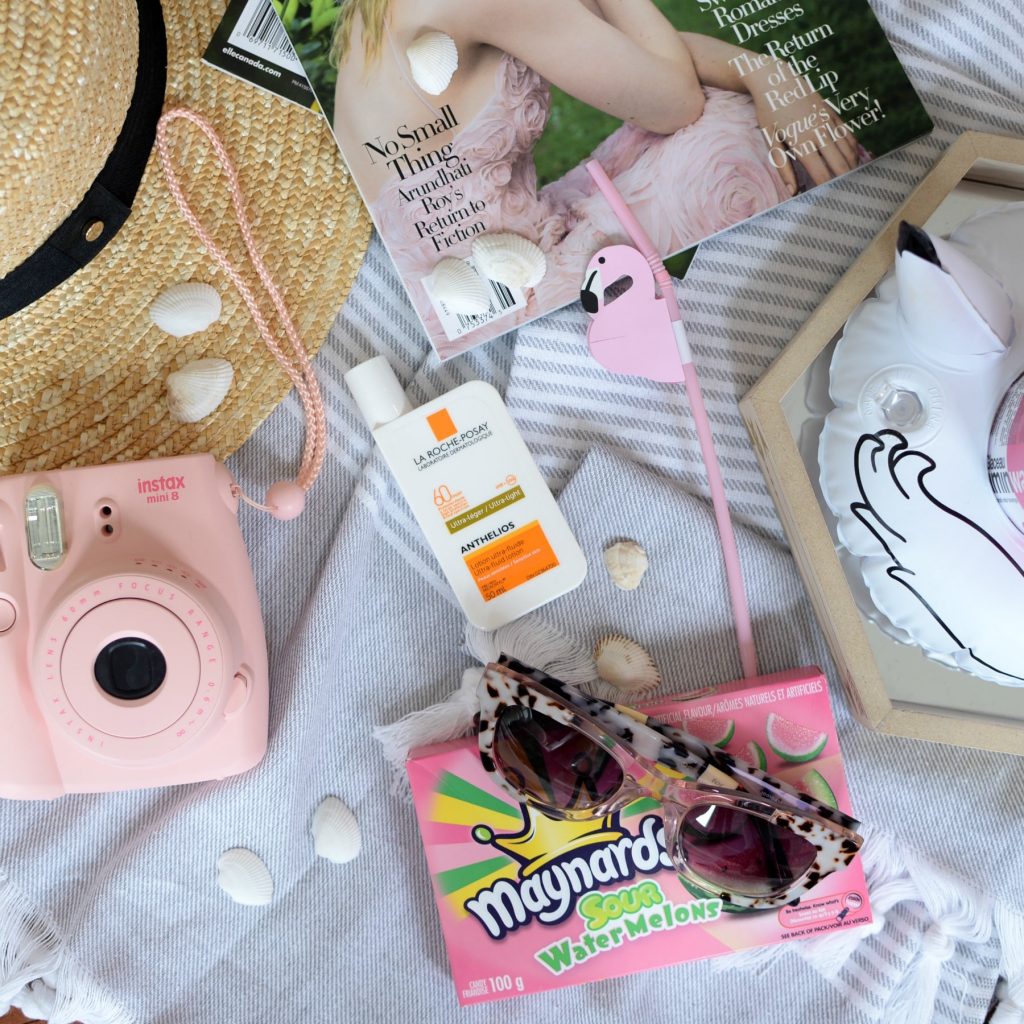 Try An Illuminating Base
On days when you're going to be wearing makeup, or just want an extra glow, try an illuminating primer. The Smashbox Photo Finish Foundation Primer features hyaluronic acid and shea butter to not only help hydrate the skin, but it adds a touch of luminosity. It can be worn on its own, before your foundation, mixed in with your liquids, or on top of your makeup, for a targeted highlight. Its silky-smooth and lightweight texture glides on effortlessly and helps to smooth the appearance of uneven skin tone. It blends in seamlessly, helps blur fine lines and creates an all-over healthy glow. Not only does it look dazzling on the skin, it keeps skin moisturized the entire day. Its micro-fine amber and bronze pearls help to reflect light for a warm and radiant glow, while prolonging the wear time of your makeup application. It retails for $50 for 30ml.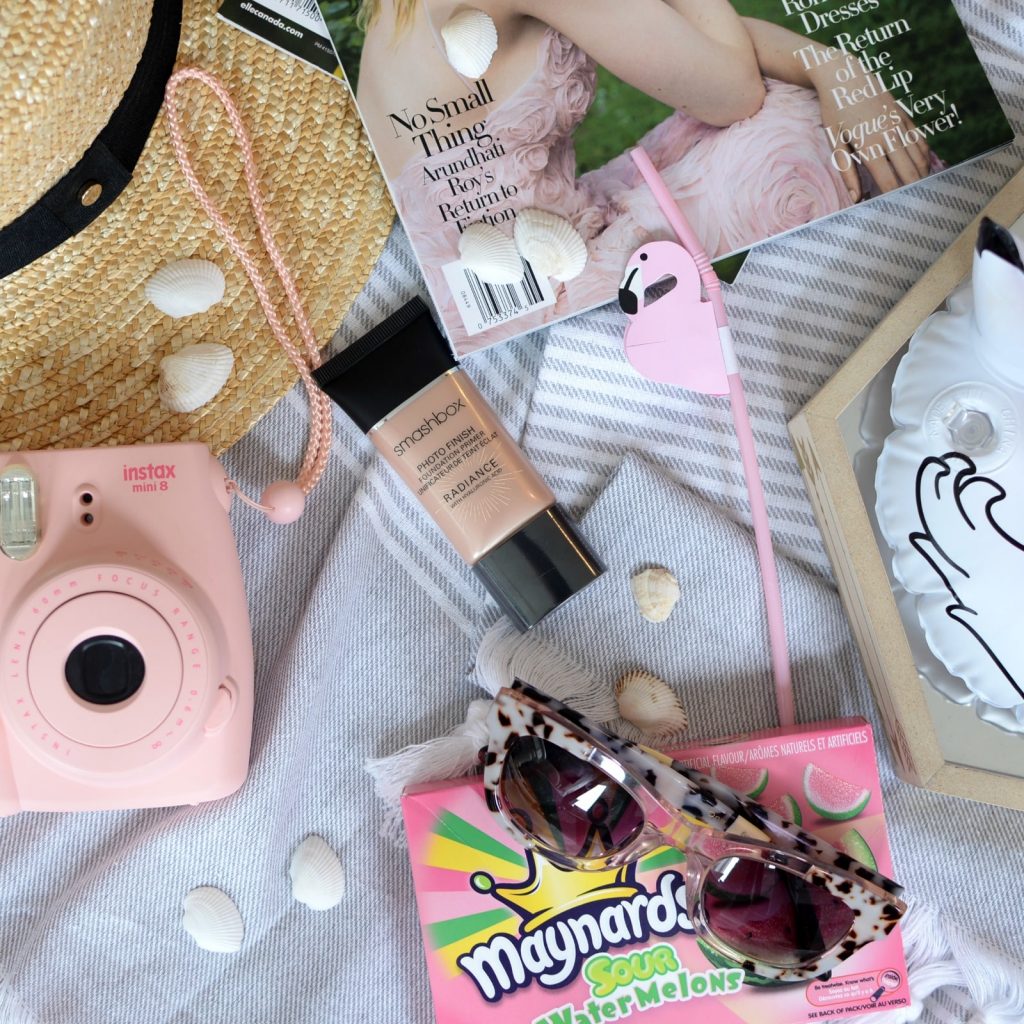 Cool Off In The Water
It's important to keep your body temperature cool during hot, humid days. Swimming is an excellent way to cool down, but that usually means your sunblock gets washed away. The new Shiseido WetForce BB SPF 50+ for Face features a unique WetForce technology that reacts to water and becomes more effective. It becomes more powerful when exposed to areas of the body that are wet, i.e. sweat or water, making it ideal for running, swimming and all your other outdoor activities. Its lightweight formula is slightly tinted, creating a natural-looking glow, while camouflaging uneven skin texture and tone. It retails for $48.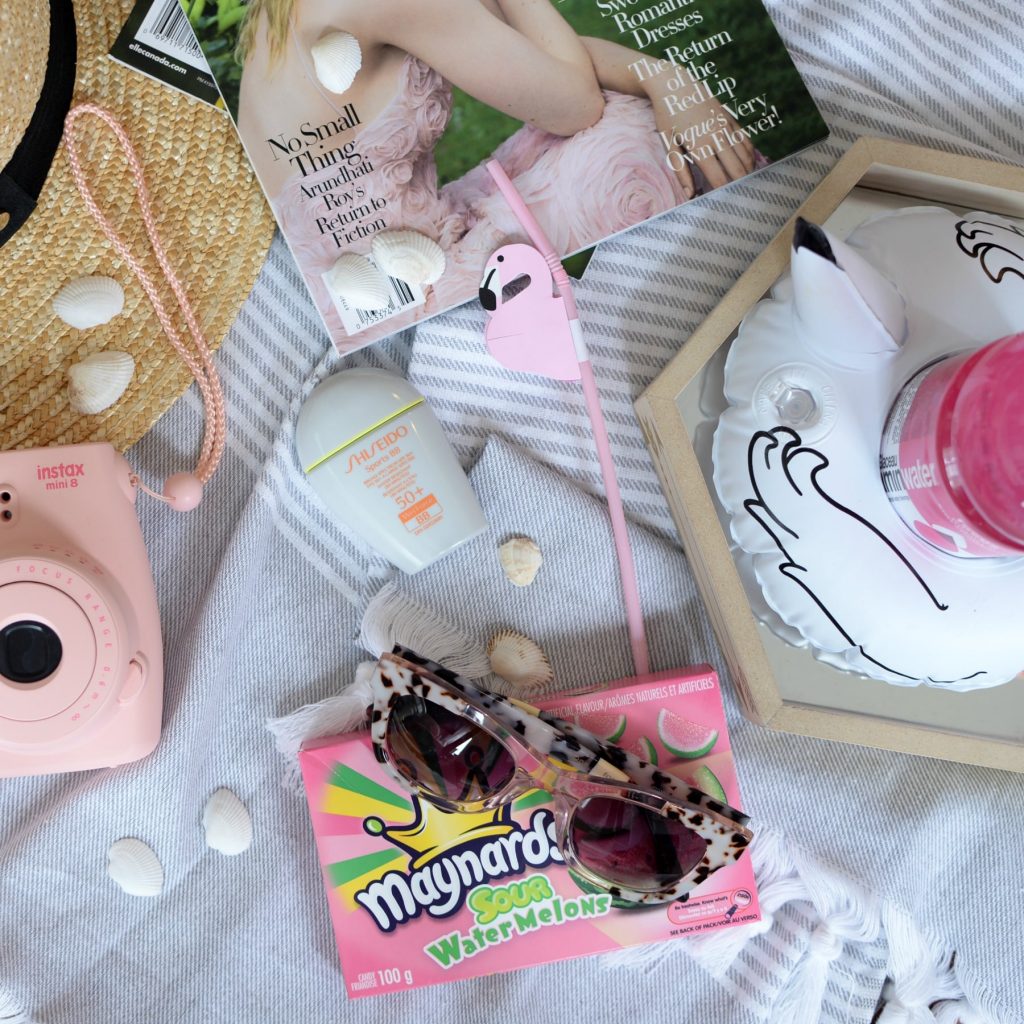 Seek Shade
Taking a break from the sun will help reduce the UV intensity and your sunburn risk. You don't have to overexpose your skin to the sun to achieve healthy and glowing skin. It's better to tan your skin gradually than spend the entire day in direct sunlight. Spending the whole day at the beach heightens your chances of getting sunburned. The best way to get a radiant and even glow is to tan in small doses and at the correct times. The "safest" times to be outside in the summer are before 11AM and after 4PM. An hour under the sun a day will allow your body to produce the correct amount of melanin to aid you the next time you step outside.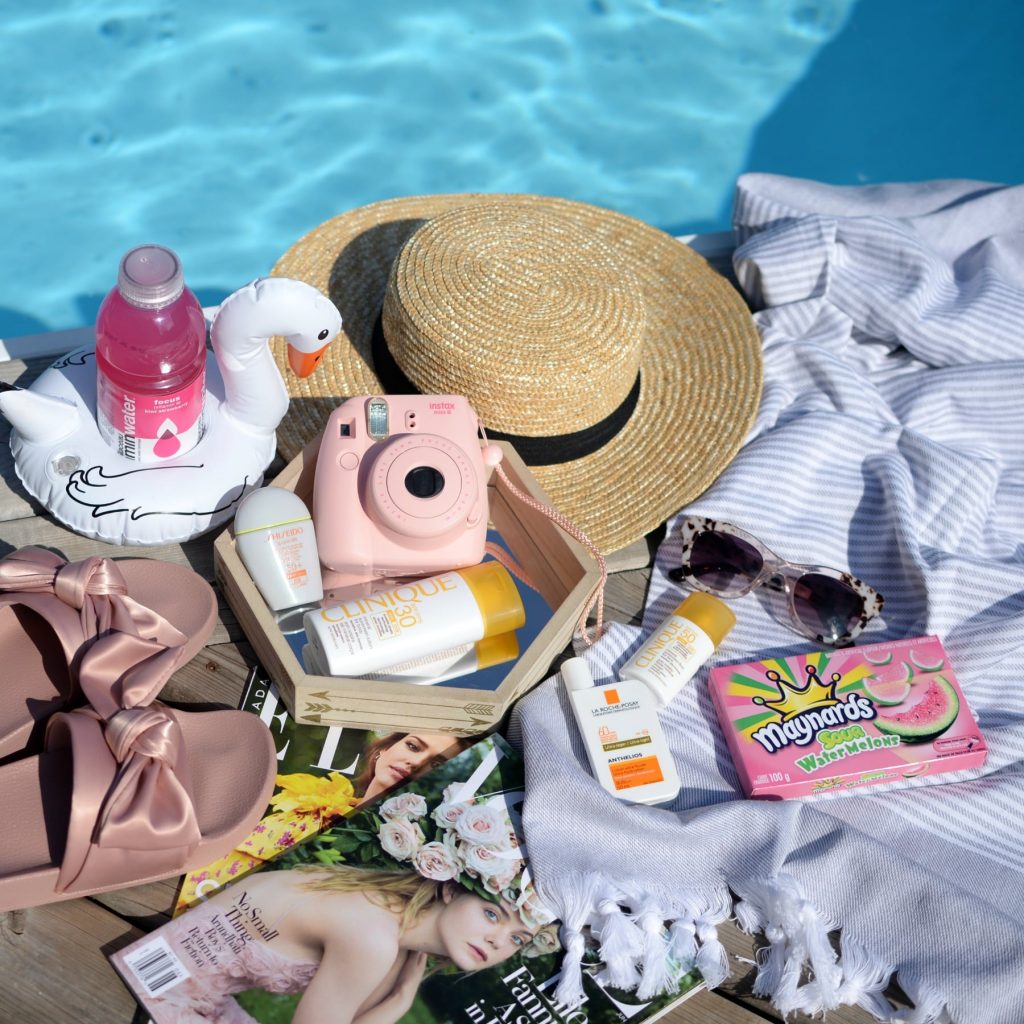 Don't Forget About The Lips
We associate dry lips with the cold winter months, but it's just important to nourish our lips in the hot summer months. Clarins Instant Light Lip Comfort Oil combines the wonderful benefits of hazelnut, mirabelle and jojoba to help hydrate and condition the lips in a completely weightless formula. Its gel-like texture is easy to apply, features a somewhat tacky consistency that adheres to the lips beautifully. It instantly soothes, nourishes and moisturizes the lips for all day comfort and shine. The shade Honey Glam provides a natural, shiny, high-gloss finish, with a touch of shimmer. It can be worn on its own for a subtle wash of colour, or over your favourite summer lipstick for a lovely glossy effect. It retails for $25.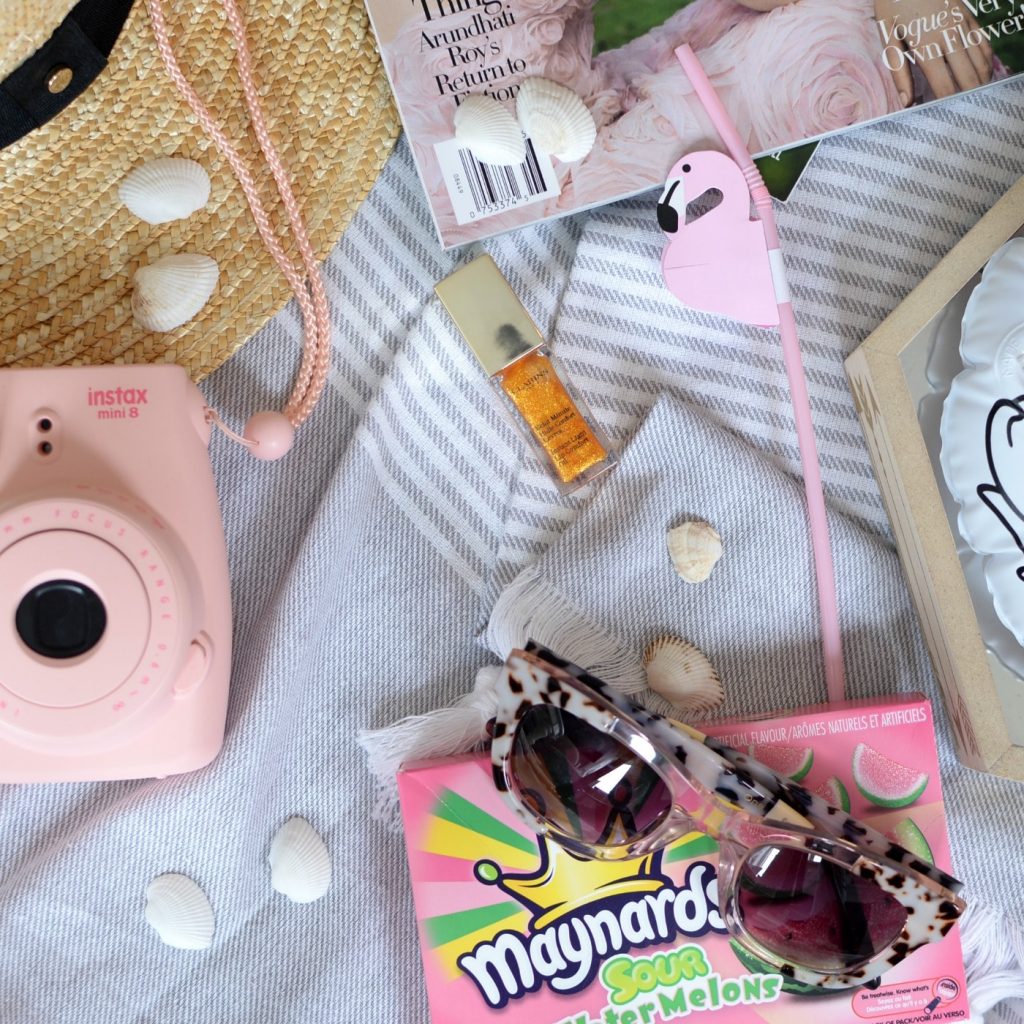 Faux Your Glow
A self-tanner can help you fake a tan, with no harmful rays. Treat yourself to a spray tan before bikini season, or reveal that sun-kissed glow, with no commitments, by trying the St. Tropez One Night Only Wash Off Face & Body Lotion. This lightweight and streak-free bronzing formula helps deliver a natural, even tan that lasts upwards of 24 hours, with absolutely no transfer. Its unique rainmac technology washes away with soap and water, so even if you apply too much, if it's uneven, or you only want a tan for the day, it can be easily washed away. Simply exfoliate the skin, moisturize dry areas, apply a small amount of product onto the St. Tropez Prep & Maintain Tan Applicator Mitt (retails for $9) and begin working into your skin. Use long sweeping motions and make sure to reach areas like the back of your legs and back, for an even tan. Immediately after application.  Skin is left feeling smooth, hydrated and perfectly luminous. It retails for $20 for 100ml.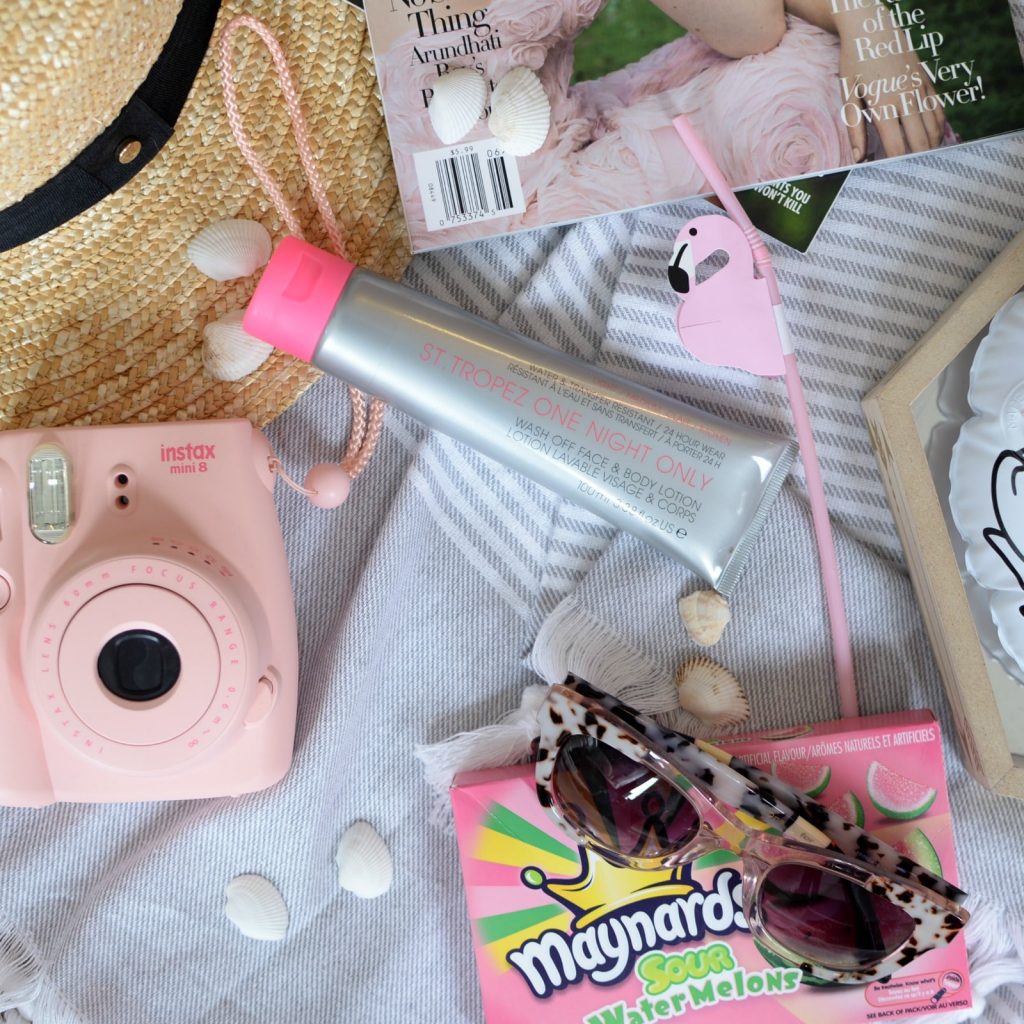 GIVEAWAY

And the $100 BeautyBOUTIQUE by Shoppers Drug Mart Gift Card is………..Amy Cartmell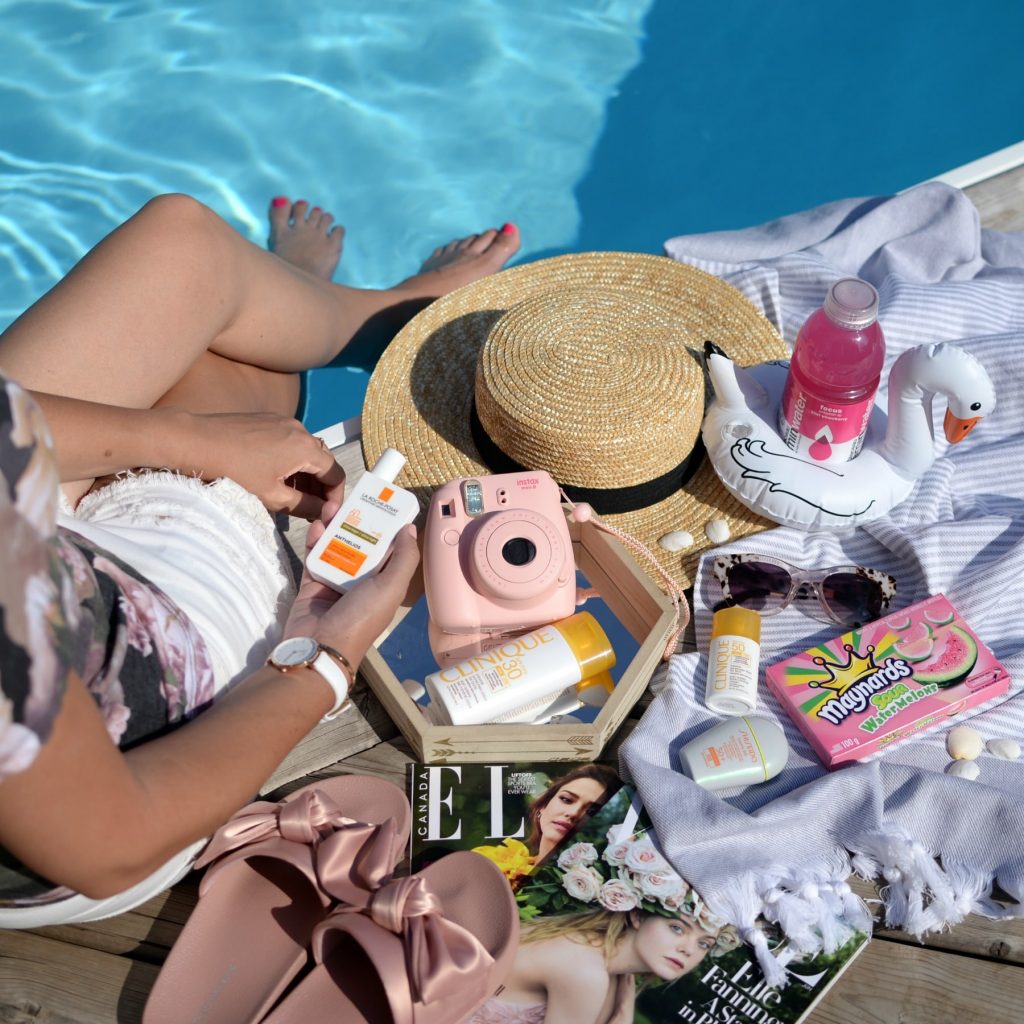 "Disclosure: This post was sponsored by Shoppers Drug Mart, but all opinions on this blog are my own. I also want to thank you for supporting the brands that support my blog."