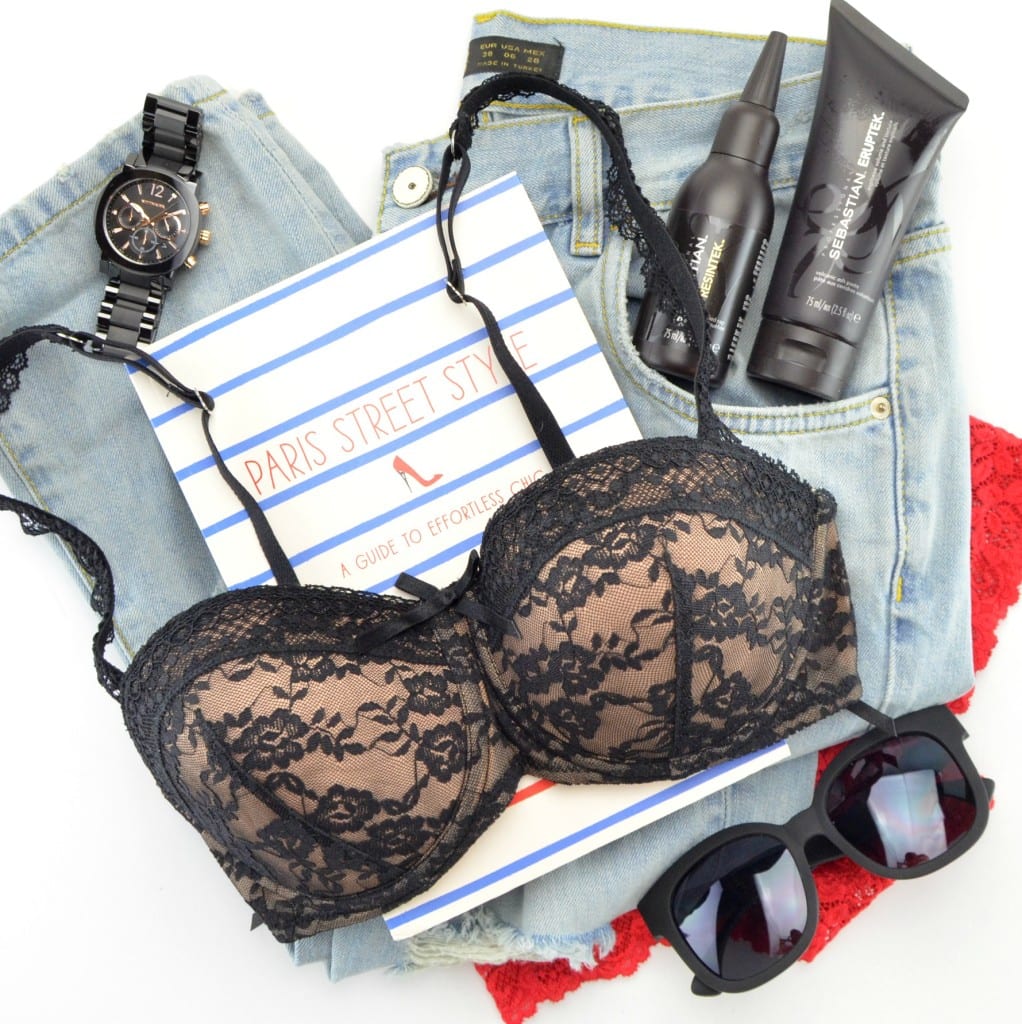 I'm pretty loyal to Redken, if you've been a reader of my blog for some time now, you know I always go back to it. That being said, it doesn't mean I don't like to test out new brands and see what else is out there. It's good to switch up your daily routine every once in a while, correct? The new METAMORPHIK Collection is pushing the boundaries in hair care with Sabastian two new latest innovations. Not only do they come in Sebastian incredibly sexy, black, trademark bottles, with a sleek design, it features a liquid tool texture that's perfect for adding texture and volume.

Sebastian Professional Resintek is formulated with carnauba, the world's most durable wax that turns into a mold-able liquid sap to help add both texture and shine. With only the smallest amount, it helps to keep your style in place for the entire day, while being re-modable. Eruptek on the other hand contains the energy of volcanic ash, which is compressed into a tactile and gives it a lava-like paste that activates instantly upon contact. It provides extreme volume and texture, yet is moveable and workable.

Sebastian Resintek features a creamy greyish paste that provides the hair with incredible volume and a completely matte finish. It can be used both dry and damp, but I found you get more depth when styled to slightly damp hair and then hit it with the blow-dryer. It's great as a styling tool as well as a finish product to add a bit of shine. It's important to start off with less product and build it up if desired, otherwise it can board on looking greasy. It gives incredible hold, for such a runny product, and is incredibly re-workable. It retails for $24.95 for 75ml.

Sebastian Eruptek on the other hand has a slightly sticky, shiny, yellowish tint, like resin, and provides powerful, yet flexible hold with a nice sheen to it. It's pretty much the opposite of the Resintek, as it features an incredibly thick and dense formula to provide an invisible, completely weightless hold. I suggest applying it wet and then drying it, almost like you would a primer, to get the most natural and weightless look and feel. It helps to control fly-a-ways for a smooth and seamless finish. It retails for $24.95 for 75ml.