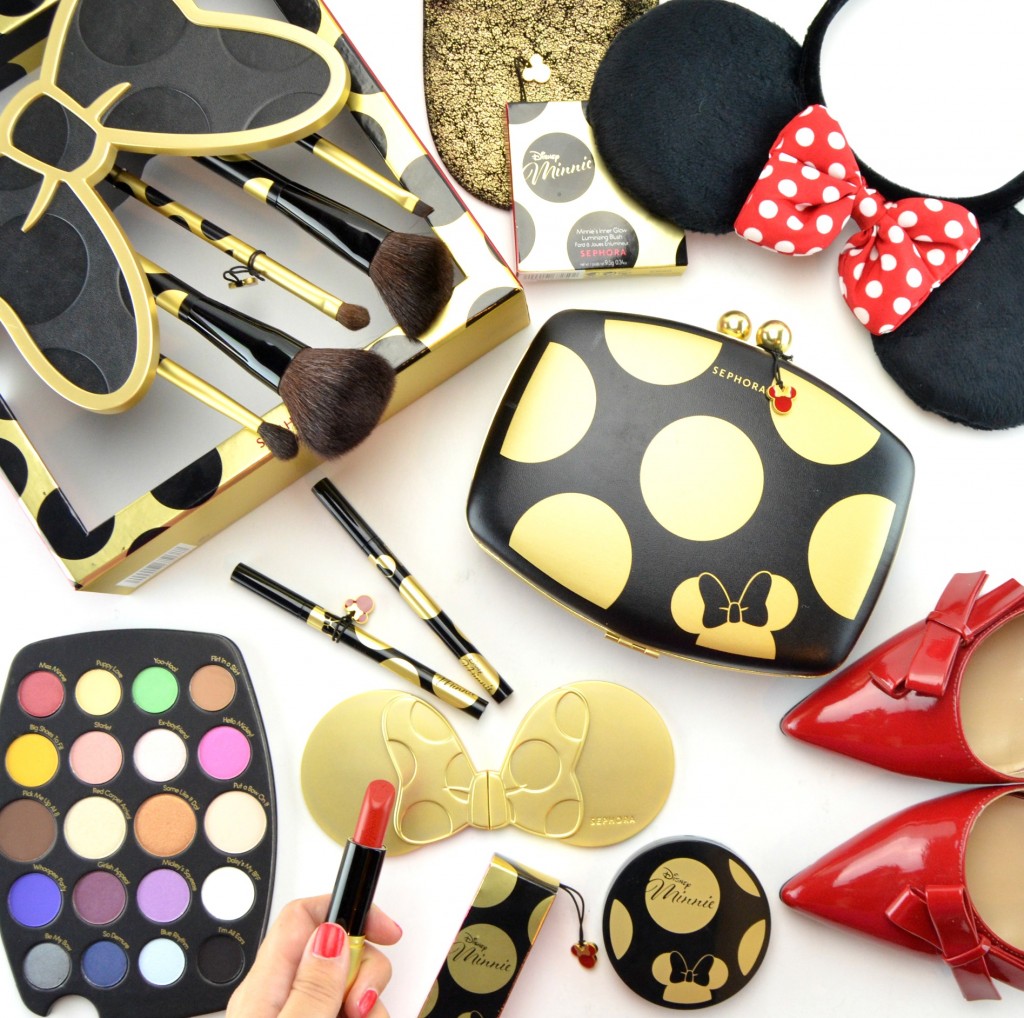 Guys, I can't even tell you how excited I am about the new Sephora Minnie Mouse Collection. If you follow me on social media, specifically Instagram, you would have seen a sneak peek of the Minnie's Beauty Tools Set from when I attended the Sephora Spring/Summer preview last month. It was the first collection I noticed when walking into the event and the one I kept going back to. It's literary every makeup junkie and Disney lover's dream come true. It's the best of both worlds and just look at that packaging, adorable, right?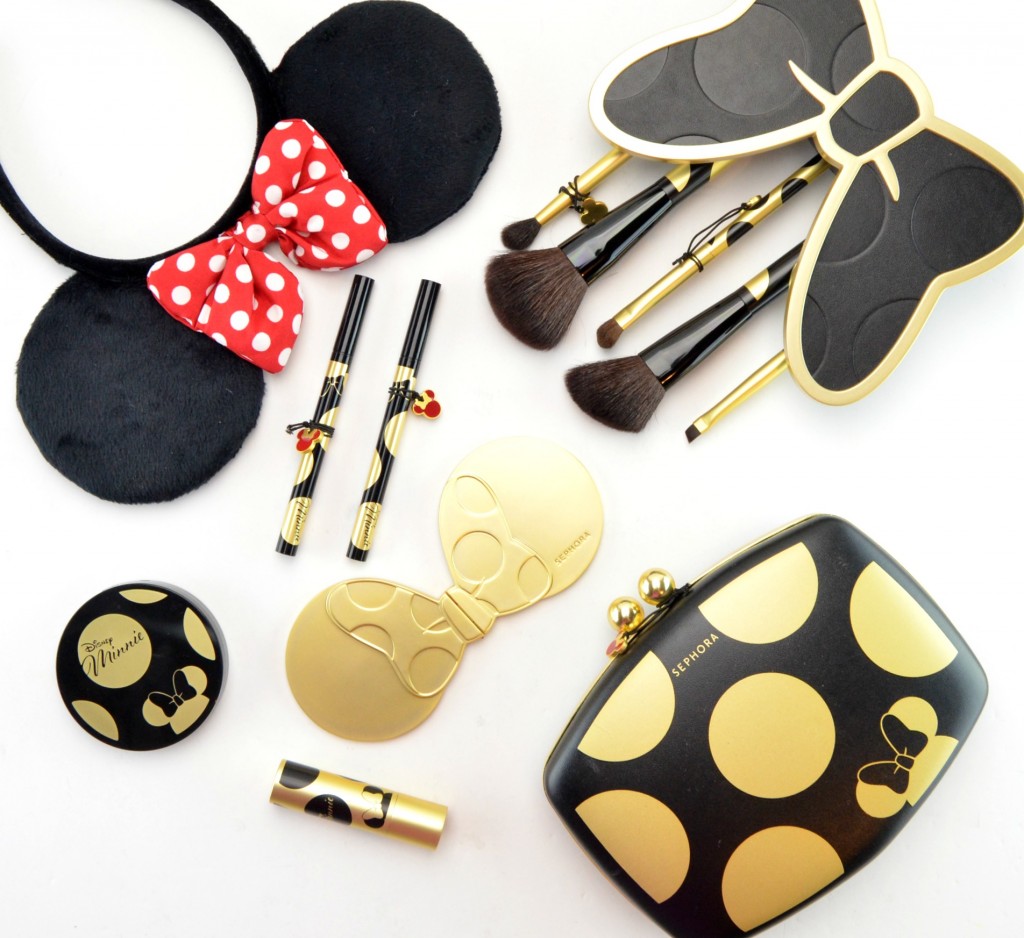 The Sephora Minnie Mouse Collection launches next month and consists of an eyeshadow palette that contains 20 different shades, a glow luminizer blush, Minnie's classic red lipstick, a black and white felt liner duo set to help you achieve Minnie's signature look, a compact mirror that flips out into the shape of Minnie Mouse ears and a 5 piece, polka-dot brush set. The entire collection is based around and inspired by Minnie's iconic red lip, classic smokey eye and her signature bow. All 6 pieces are created to help you achieve a modern day twist on this classic look in wearable, yet fun colours. Each piece in the collection comes beautifully packaged in gold with black polka-dot cardboard packing with the actual product found within. It also comes with a tiny Minnie Mouse charm that can be used to accessorize anything from your makeup bag, to purse, to even your shoelaces.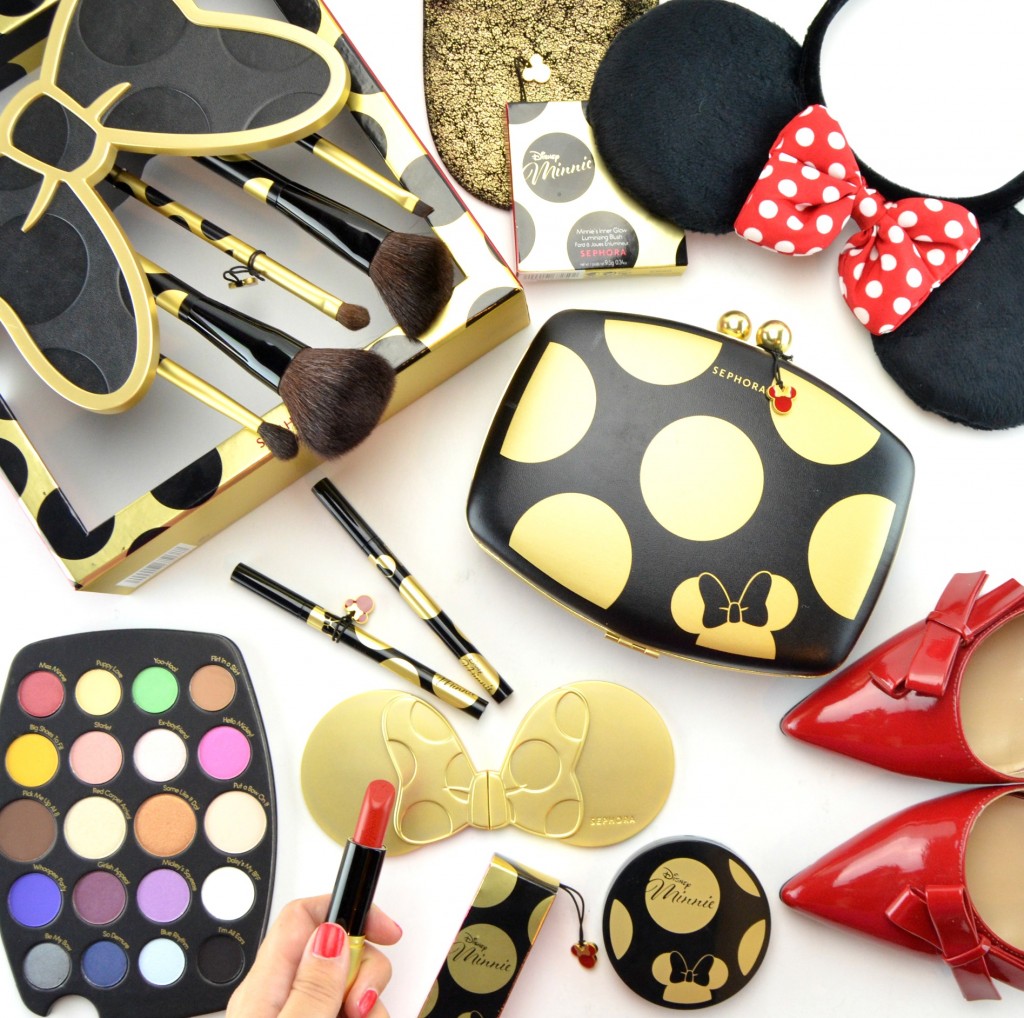 The Sephora Minnie's World in Color Eyeshadow Palette comes in the most adorable, whimsical, and fun-loving black faux-leather clutch with large gold polka-dots. Yes, you read that correctly, you can take out the eyeshadow palette and mirror inserts and actually use the clutch. I'm not going to lie, you're totally going to see me rocking this Minnie clutch in an up-coming ootd. The palette itself contains 20 different shades, anything from bright and colourful hues to more neutral and wearable colours in an array of both matte, satin and shimmer finishes. Each shade name is inspired my Minnie Mouse herself and for the most part, are butter smooth and creamy. Pigmented, opaque and with true colour payoff, this lineup is everything you'll ever need to create both daytime and nighttime looks. A few of the shades do kickup a bit of powdery colour, but for the most part, each shade applies flawlessly with little to no fallout. They blend and buff out beautifully for a seamless finish and stay put the entire day. When paired with a decent primer, it doesn't crease, lose intensity or fade for a solid 8+ hours. This is only highly pigmented palette. It retails for $56.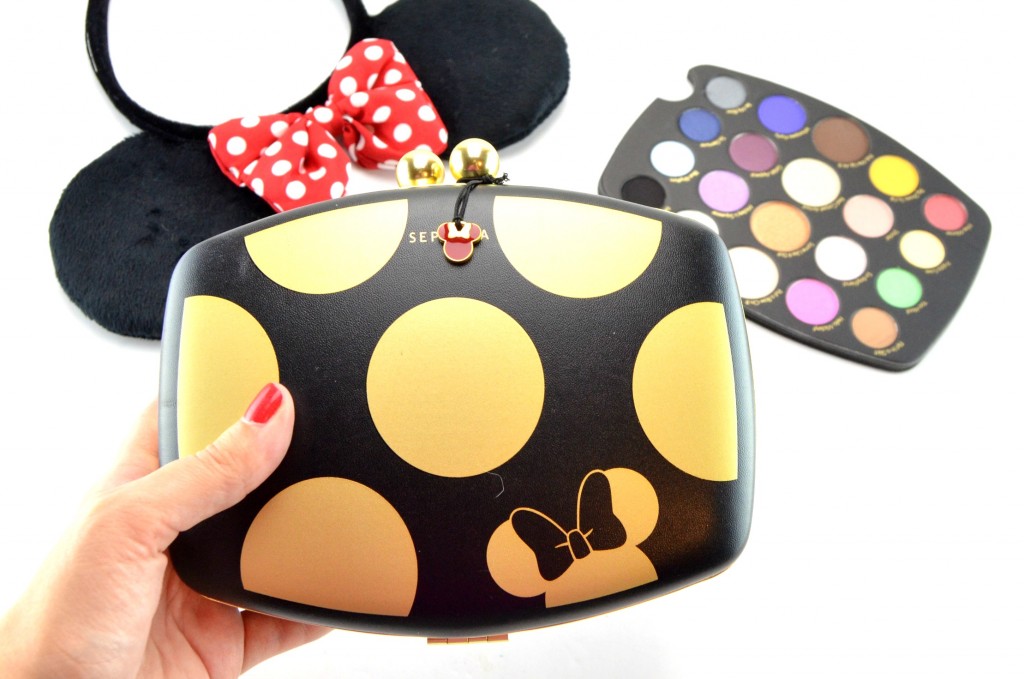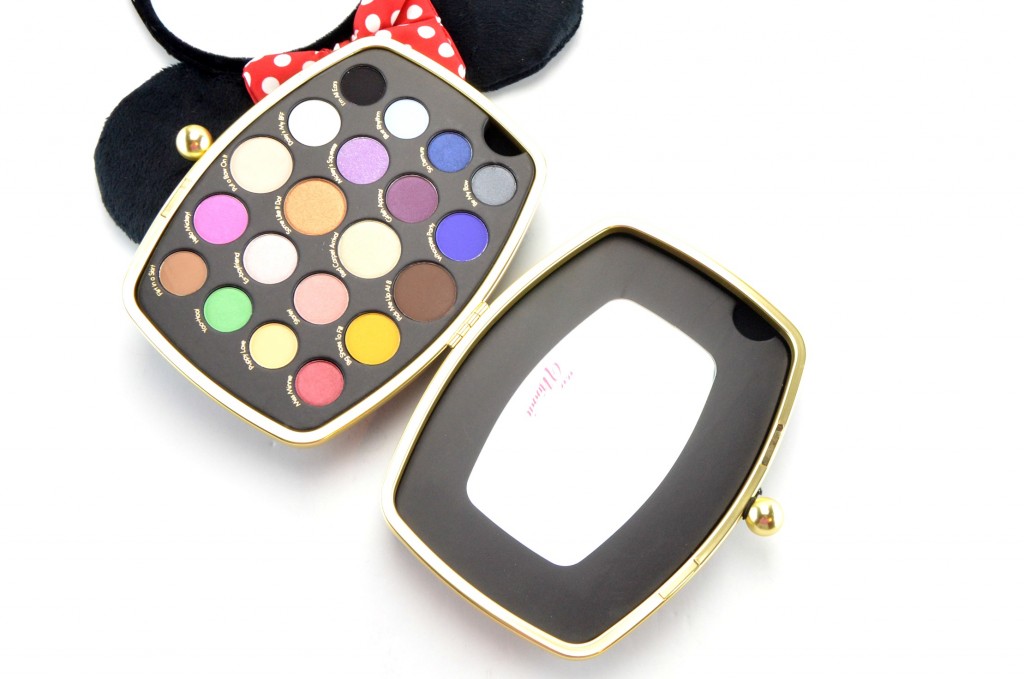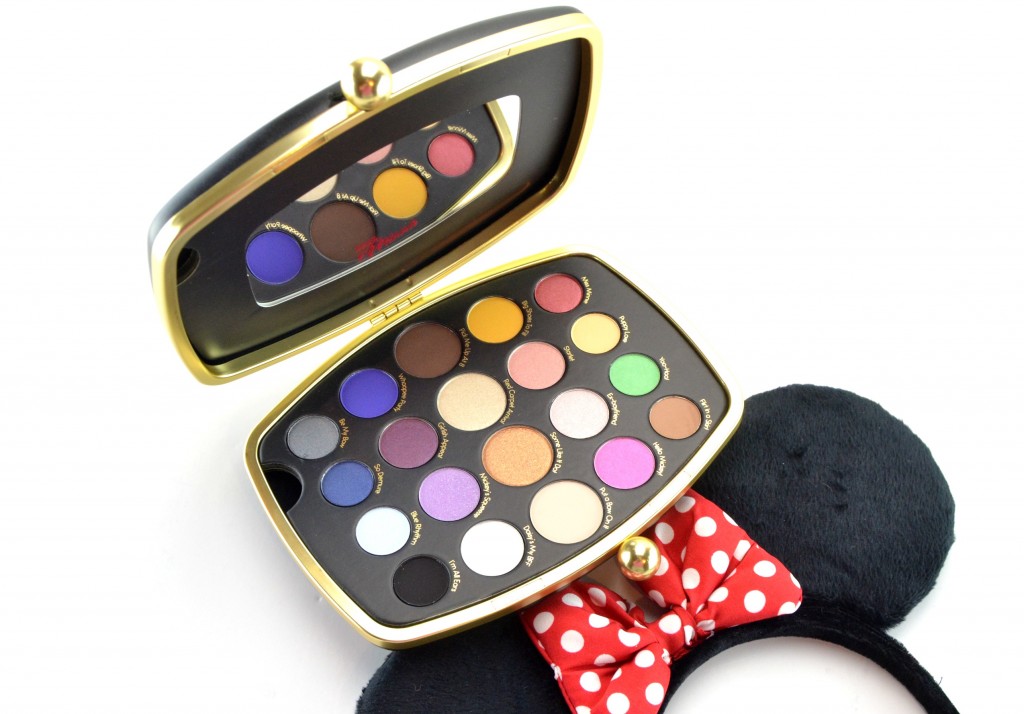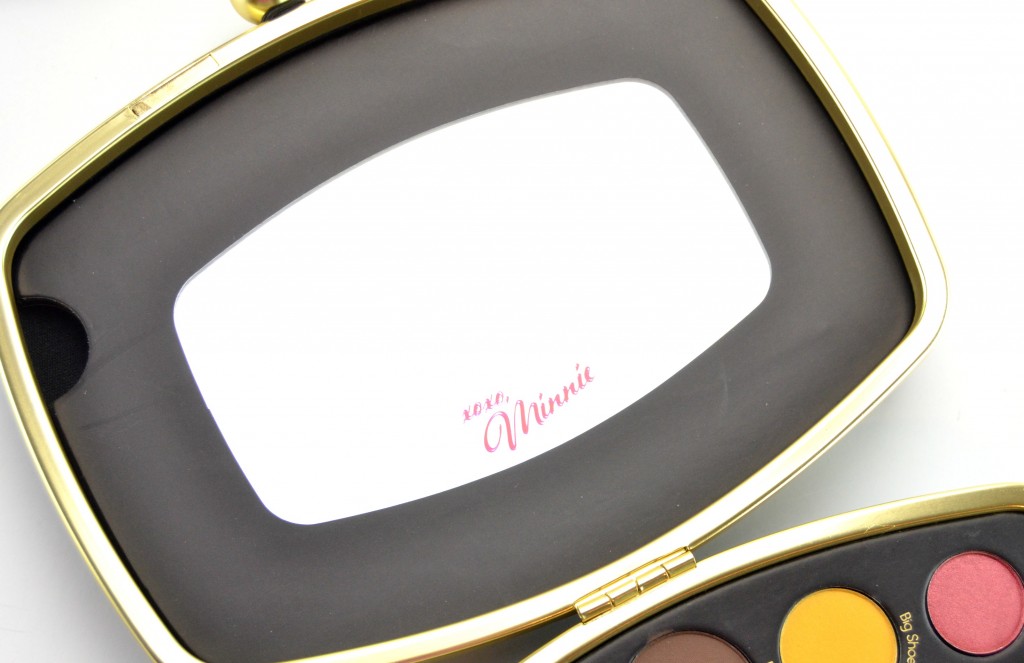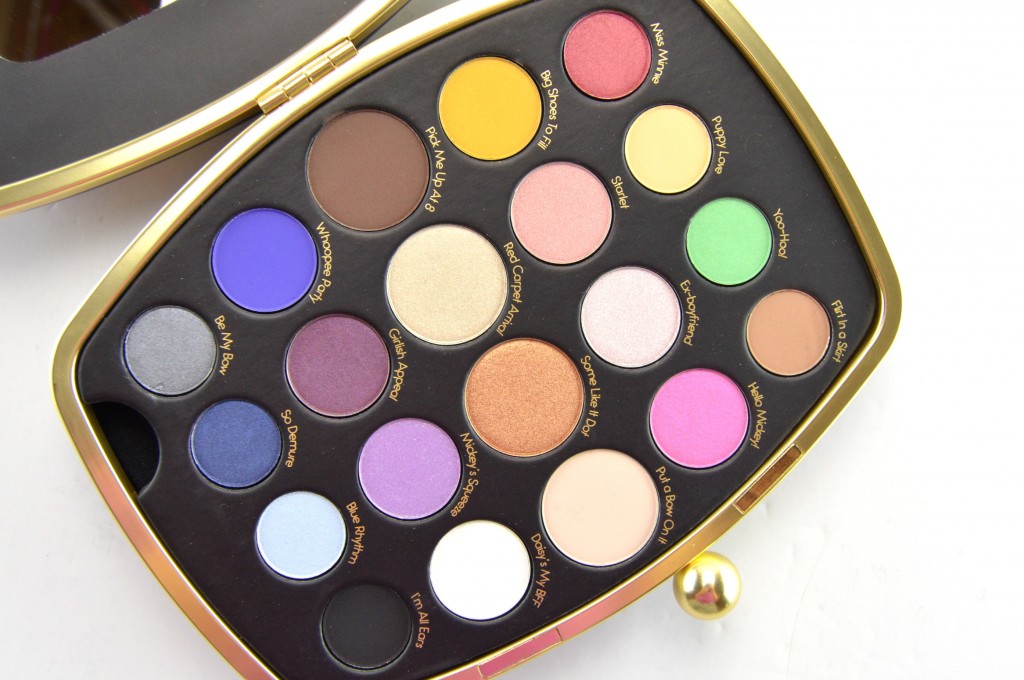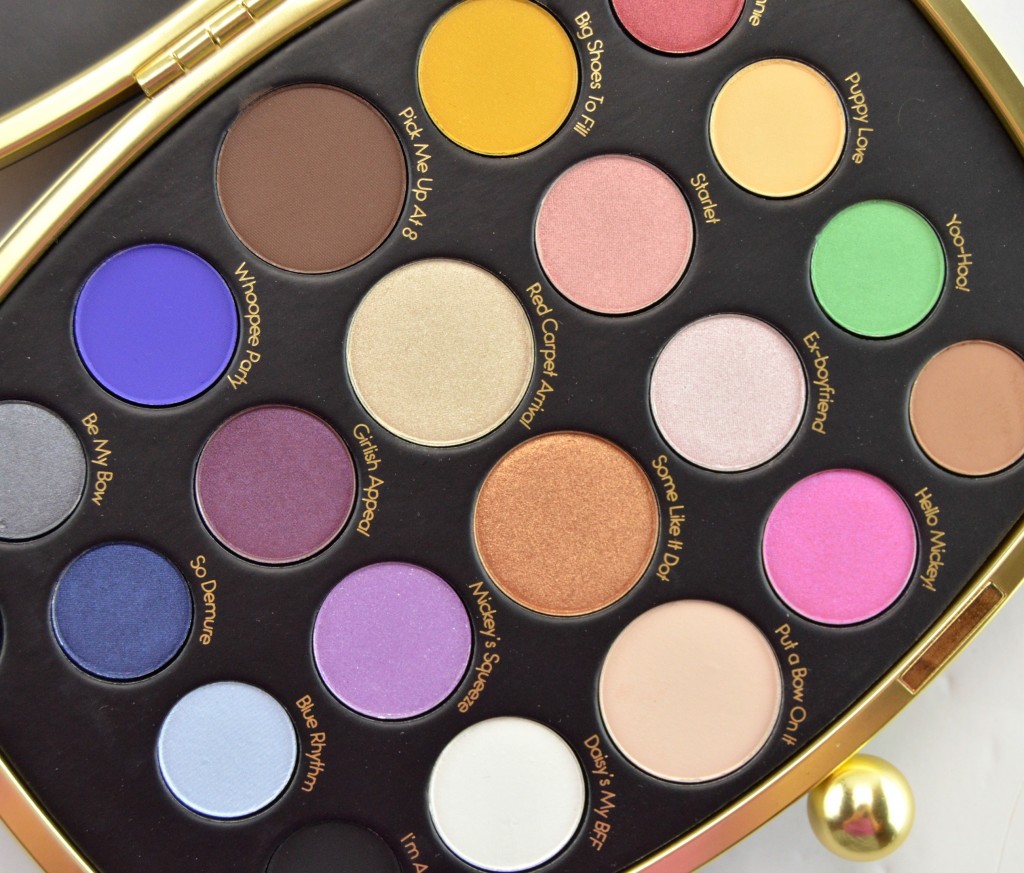 Sephora Minnie's World in Color Eyeshadow Palette in Be My Bow is a unique bluey-grey with a metallic finish, Whoopee Party is an intense cobalt blue with a matte finish, Pick Me Up At 8 is a rich brown with a matte finish, Big Shoes To Fill is a stunning mustard with gold shimmer and Miss Minnie is a rich cranberry red with almost a bronze sheen to it.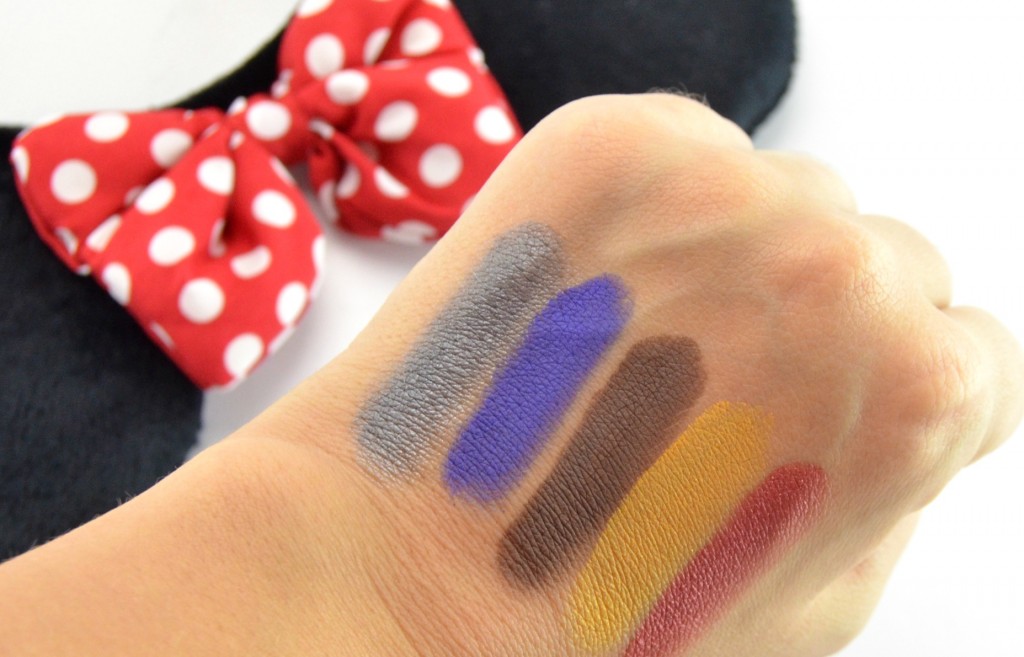 Sephora Minnie's World in Color Eyeshadow Palette in So Demure is an intense rich blue with a metallic finish, Girlish Appeal is a lovely plum with slight shimmer finish, Red Carpet Arrival is a light champagne with a shimmer finish, Starlet is a pale baby pink with a silver shimmer and Puppy Love is a soft beige with a matte finish.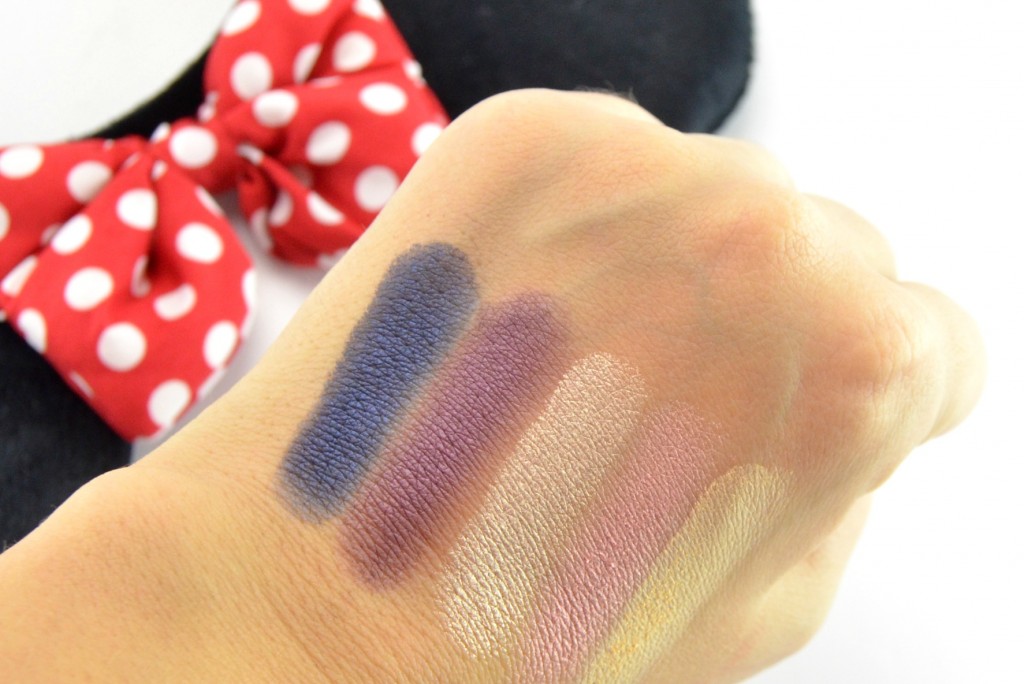 Sephora Minnie's World in Color Eyeshadow Palette in Blue Rhythm is an icy pale blue with a silver sheen, Mickey's Squeeze is a pale lavender with sparkly iridescent shimmer, Some Like It Hot is a bronze gold with a metallic sheen, Ex-Boyfriend is a light white with a frosted finish and Yoo-Hoo! is a pale mint green with a shimmery finish.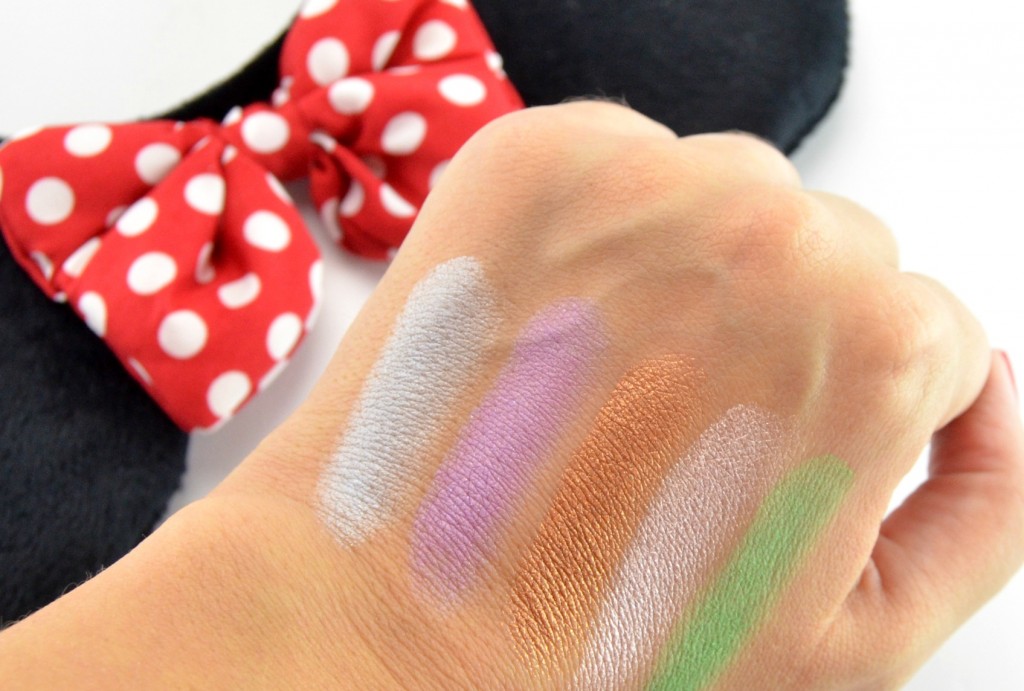 Sephora Minnie's World in Color Eyeshadow Palette in I'm All Ears is a black matte, Daisy's My BFF is a radiant white with a satin finish, Put a Bow On It is a creamy nude with a completely matte finish, Hello Mickey! is a stunning bright shimmery pink with almost a lavender overlay and Flirt In a Skirt is a light brown with a matte finish.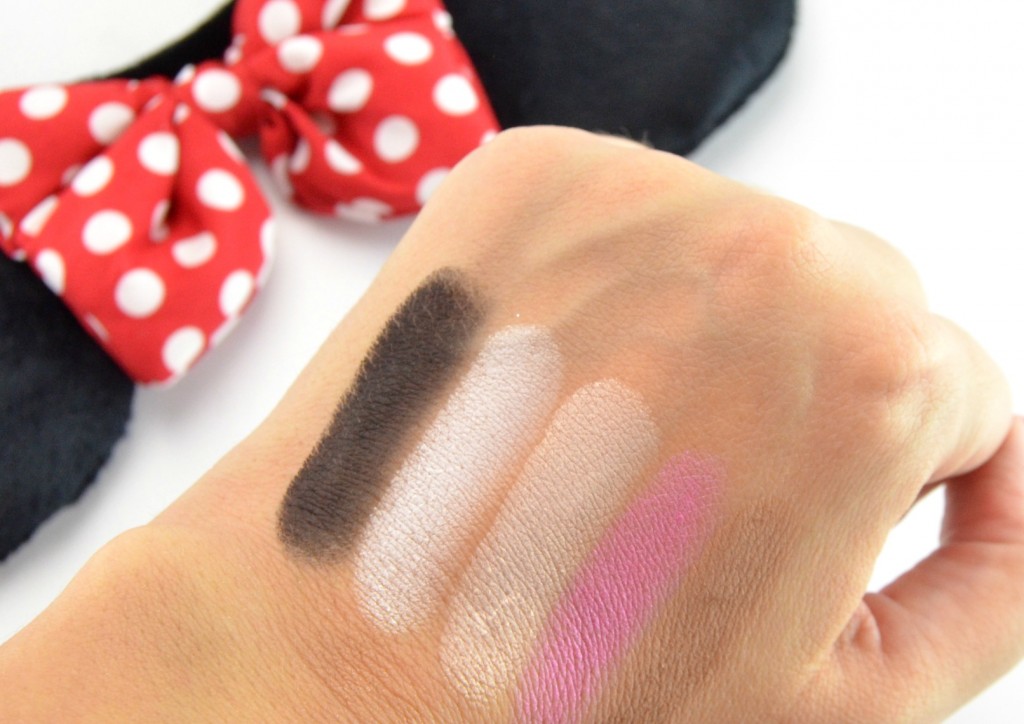 Sephora Collection Minnie's Inner Glow Lumizing Glow Blush comes housed in an adorable black and gold plastic compact with full size mirror on the inside lid. This peach with gold shimmer blush comes embossed with Minnie's ears and signature bow peeking out of the bottom right corner. It features an incredibly soft, finely milled, creamy formula and although not intensely pigmented, it does provide enough colour for you to easily achieve a perfectly flushed look without looking overly done. This dreamy natural look never looks cakey or chalky, no matter how much product you apply. It gives a nice shimmery glow that's going to look beautiful in the springtime. It retails for $28.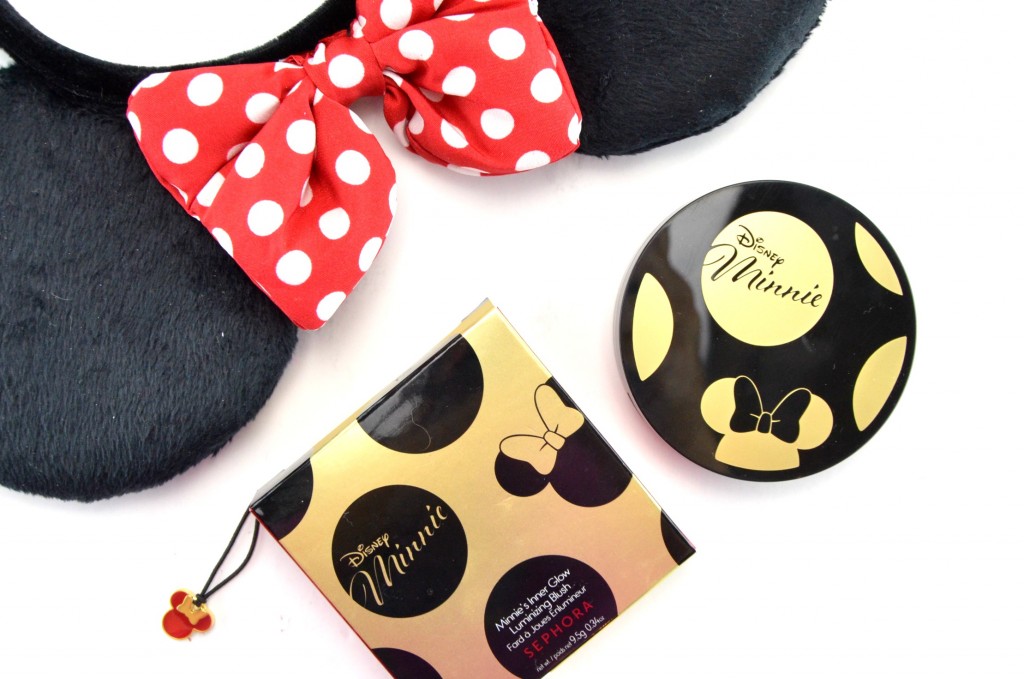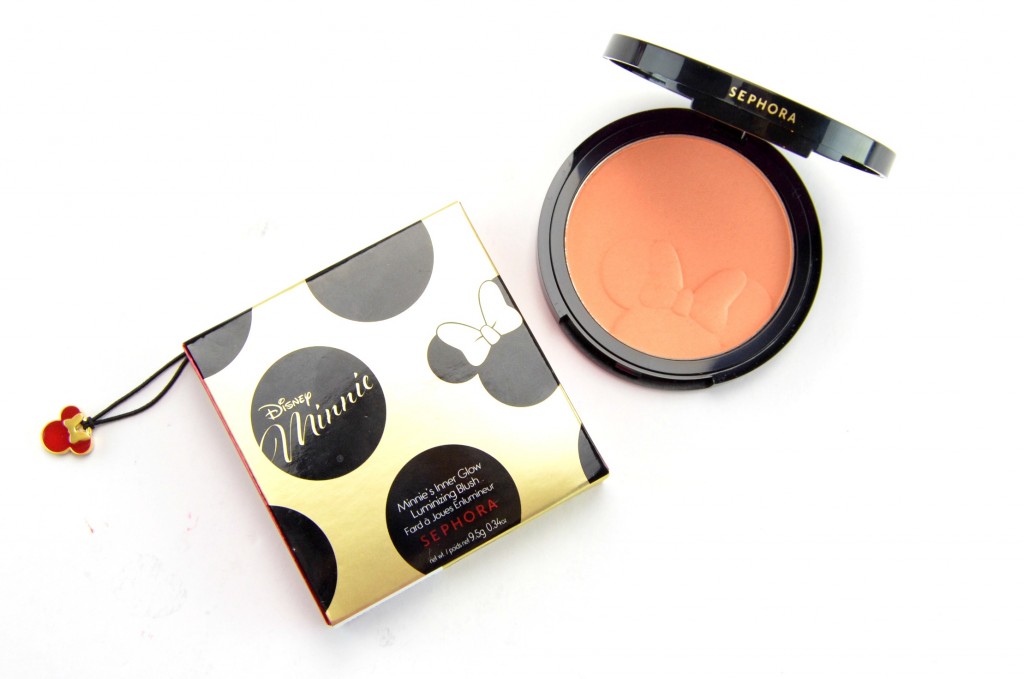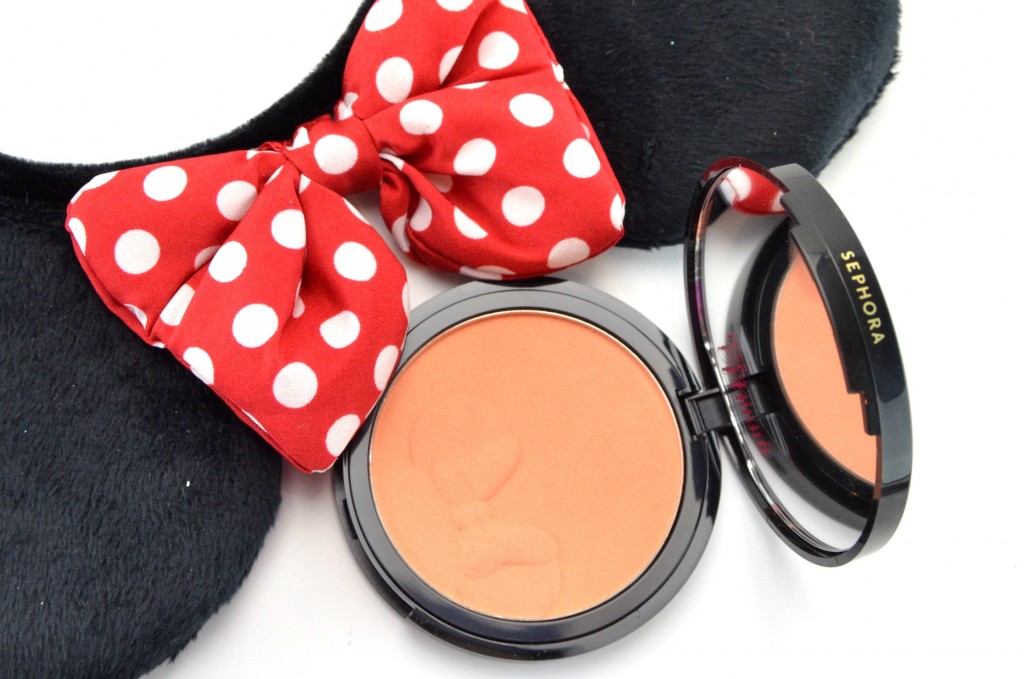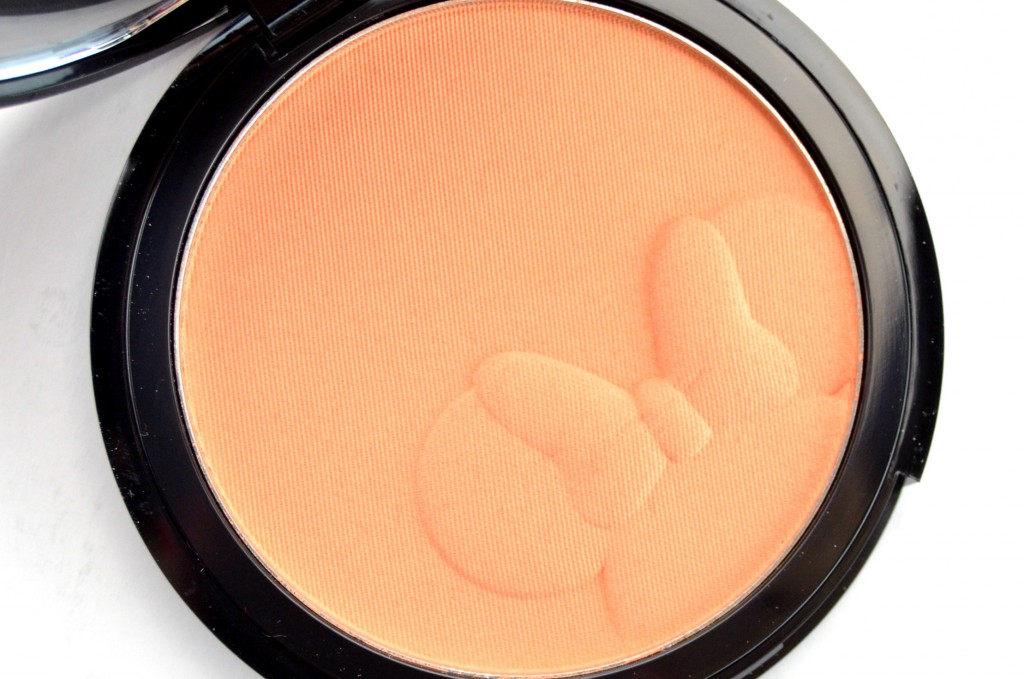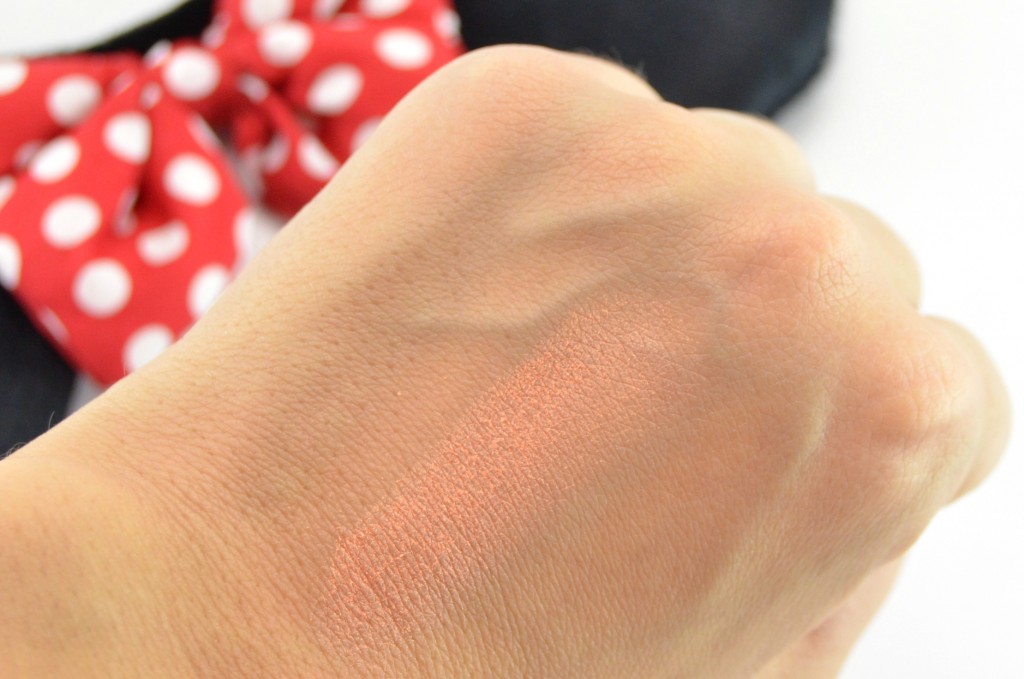 Sephora Collection Minnie's Perfect Red Lipstick comes in a matte black and gold metal tube and features an imprint of Minnie herself on the actual bullet. It has a super creamy, incredibly rich and buttery smooth formula that's rich in pigmentation and provides true colour payoff in a single swipe. It applies evenly and smoothly and is comfortable to wear the entire day. In fact, it's so hydrating and moisturizing, it's the only red lippie I've been reaching for lately. It's a lovely satin red cream and Minnie's signature colour. It stays put for an entire 6 hours before it slowly starts to fade. Added bonus, it has the yummy scent of vanilla. It retails for $19.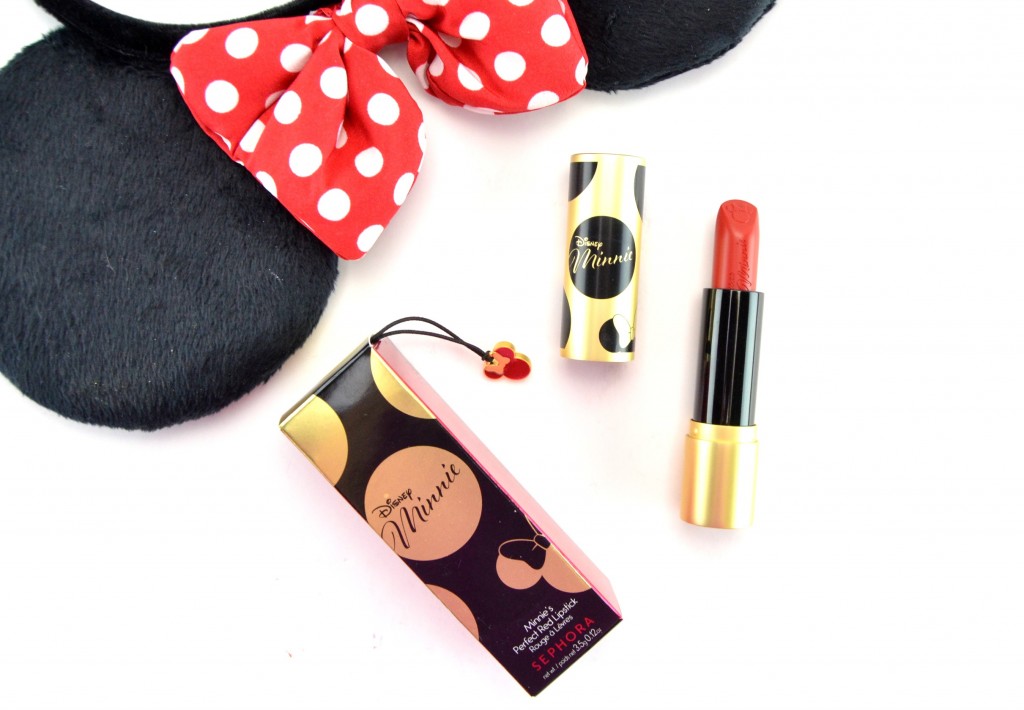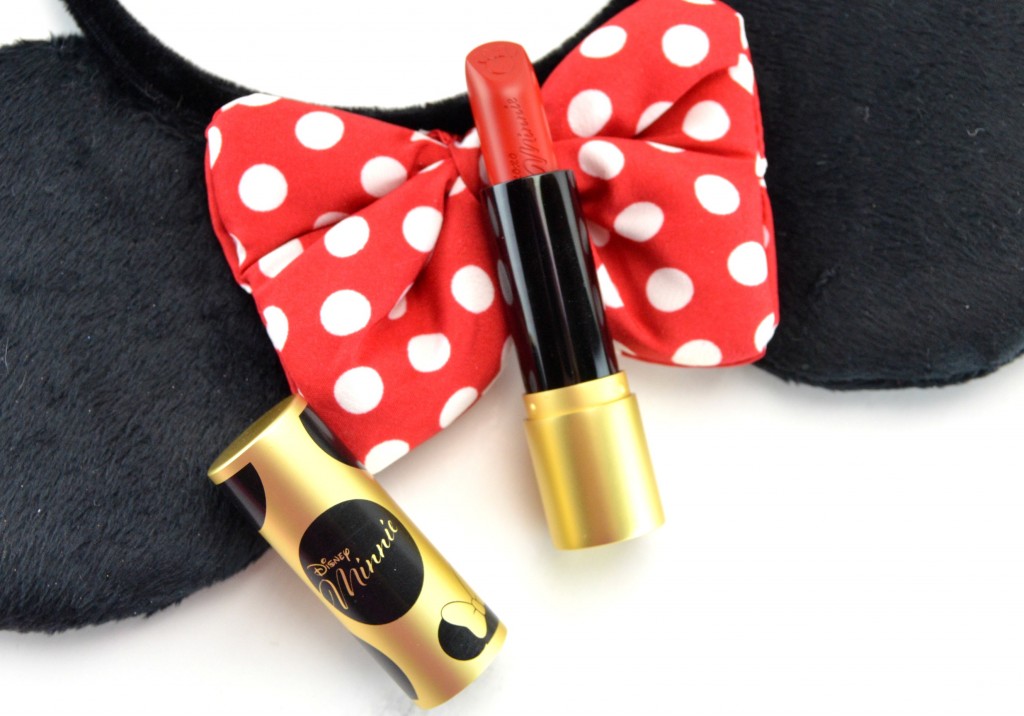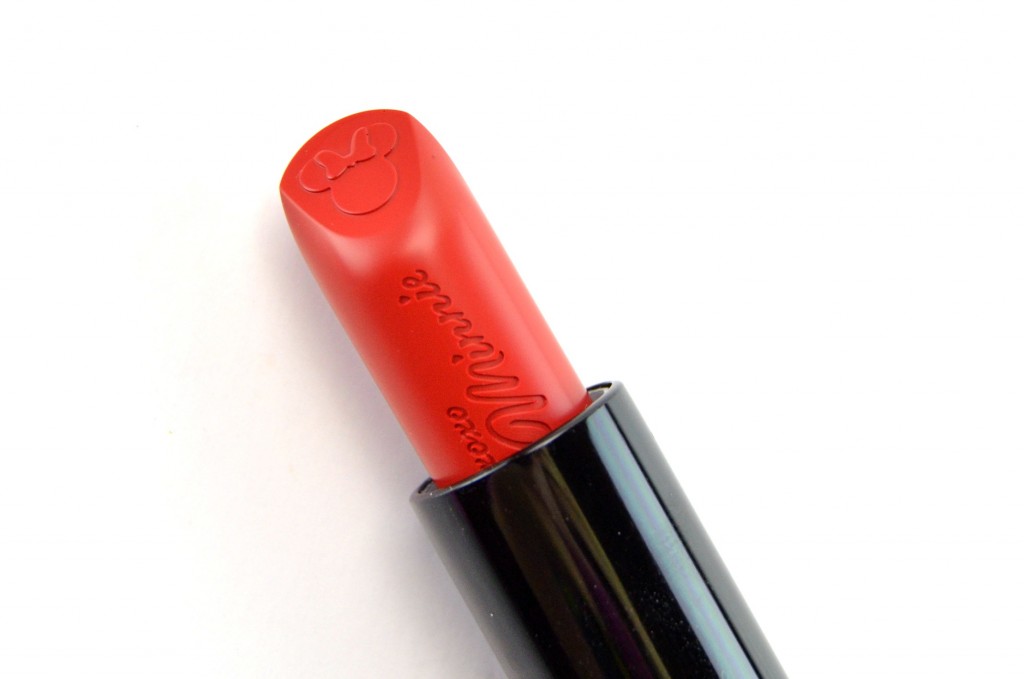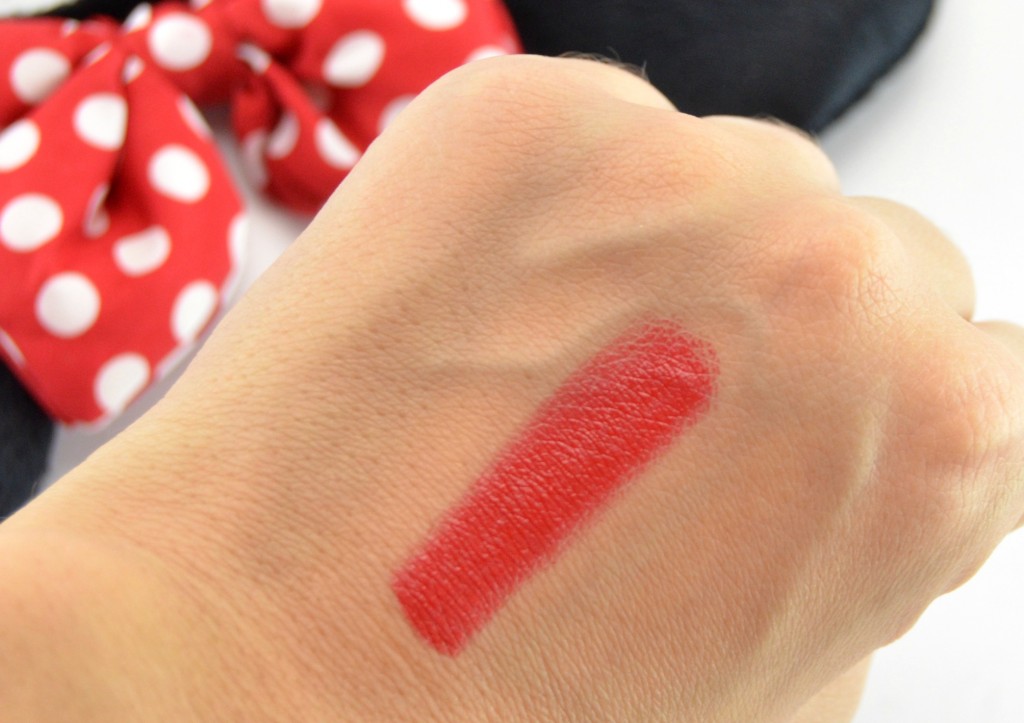 Sephora Collection Minnie's Black & White Felt Liner Duo comes with 2 flexible felt tip liners, one in black and the other in white, done in a sleek black design with gold dots and Minnie ears along the side. The fine tip acts almost as a calligraphy pen to effortlessly draw both a thin and thick line with ease. In a single stroke you can achieve an intensely pigmented, extremely bold line with almost a completely matte finish. The line naturally fits the curve of your eye to get extremely close to your natural lashline as possible. Although I'm not sure how much use I'll get out of the white liner, I'm totally loving the black one right now. It retails for $25.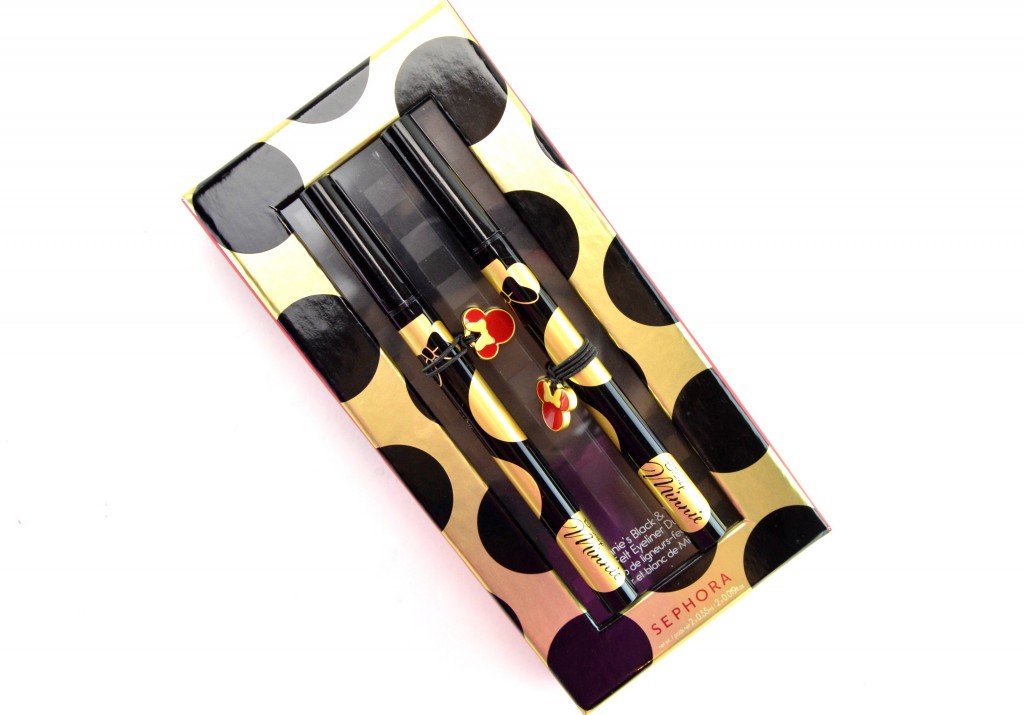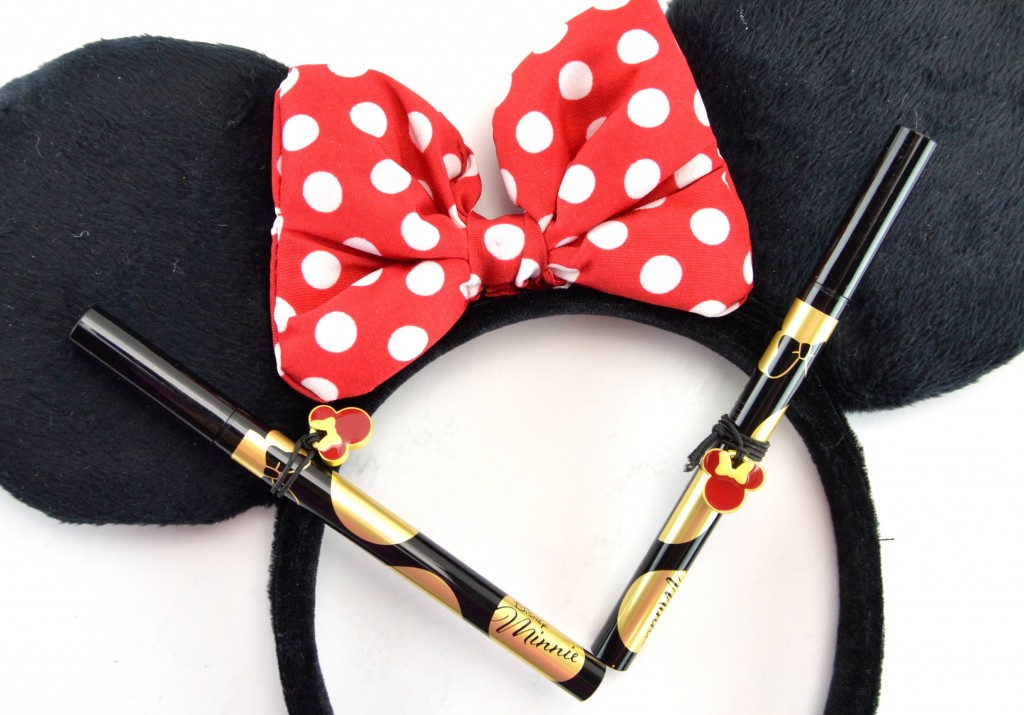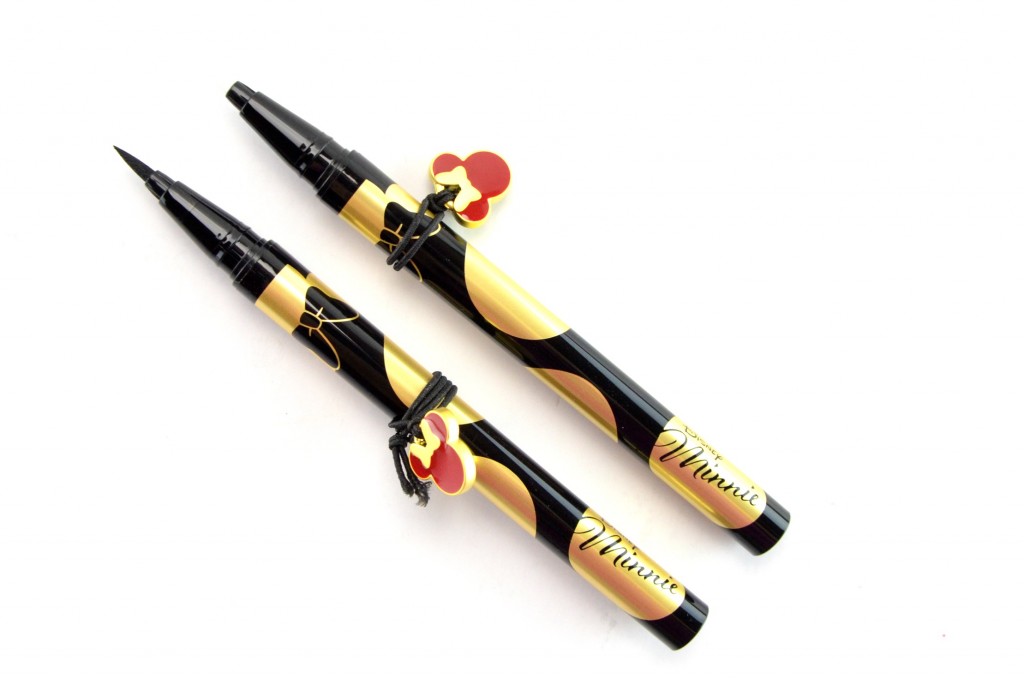 Sephora Collection Reflection of Minnie Compact Mirror comes in a foiled black and gold zippered carry pouch for safe keeping, but could also double as a coin purse. The mirror itself is gold and shaped like Minnie's ears with her signature bow. When the compact is completely closed, you'll only see one side of Minnie's ear, but flip it open to reveal the double sided mirror within, and you'll see the full effect of this stunning compact. It offers you both a normal and 3X magnification, perfect for touch-ups on the go. It retails for $25.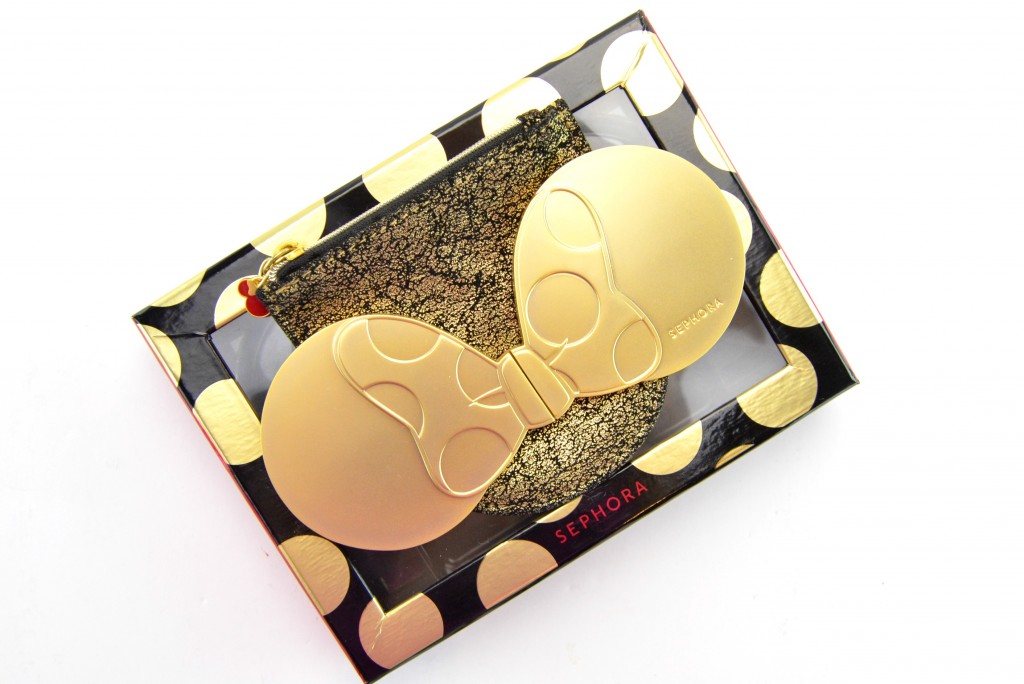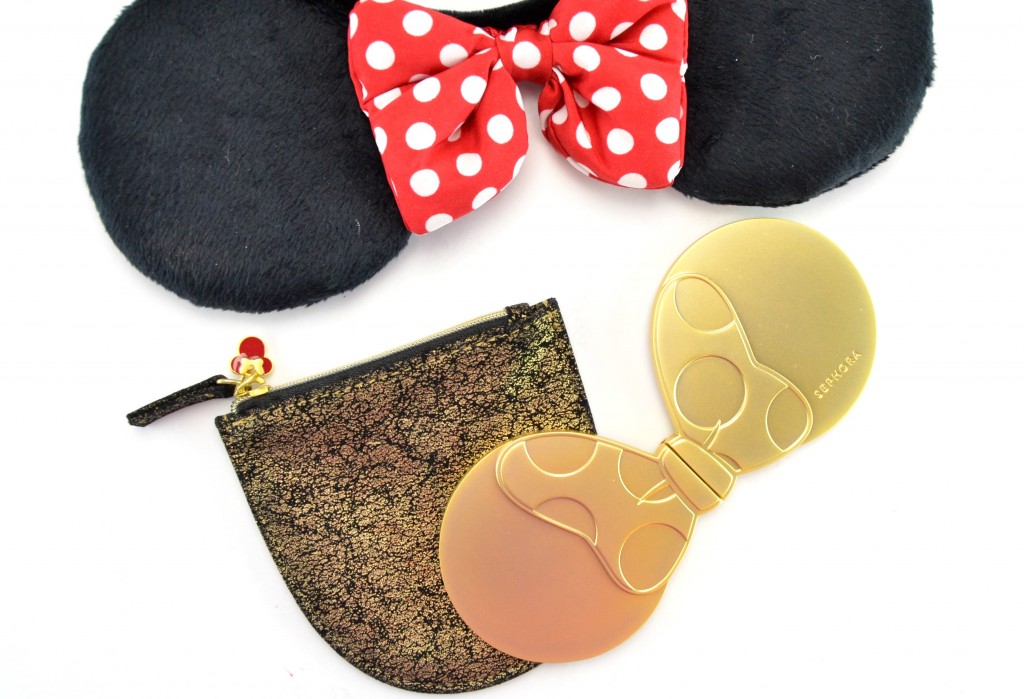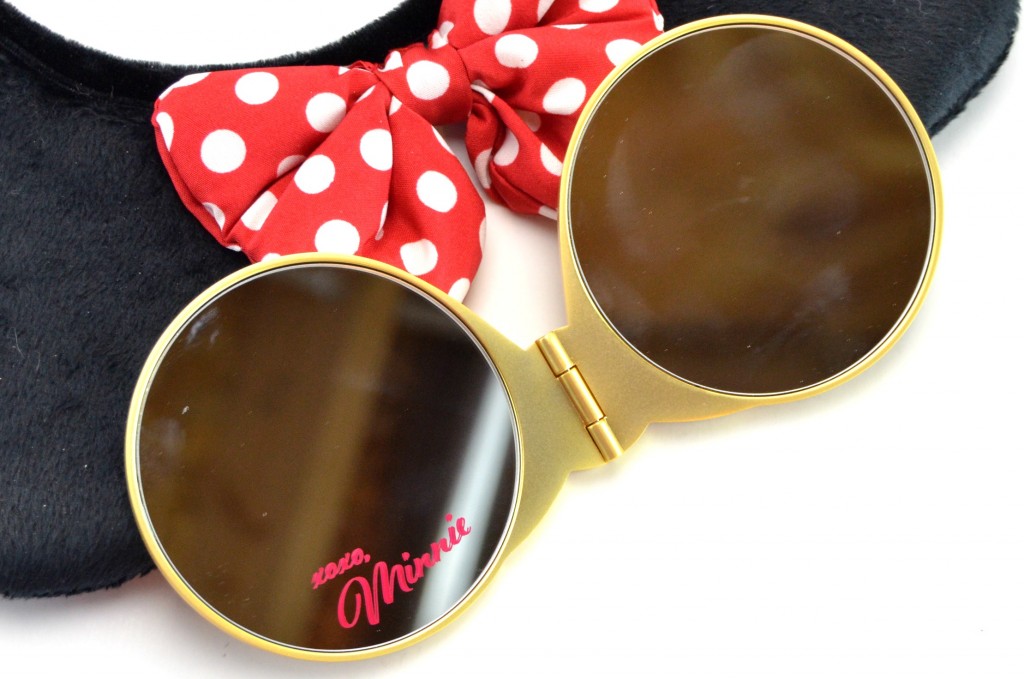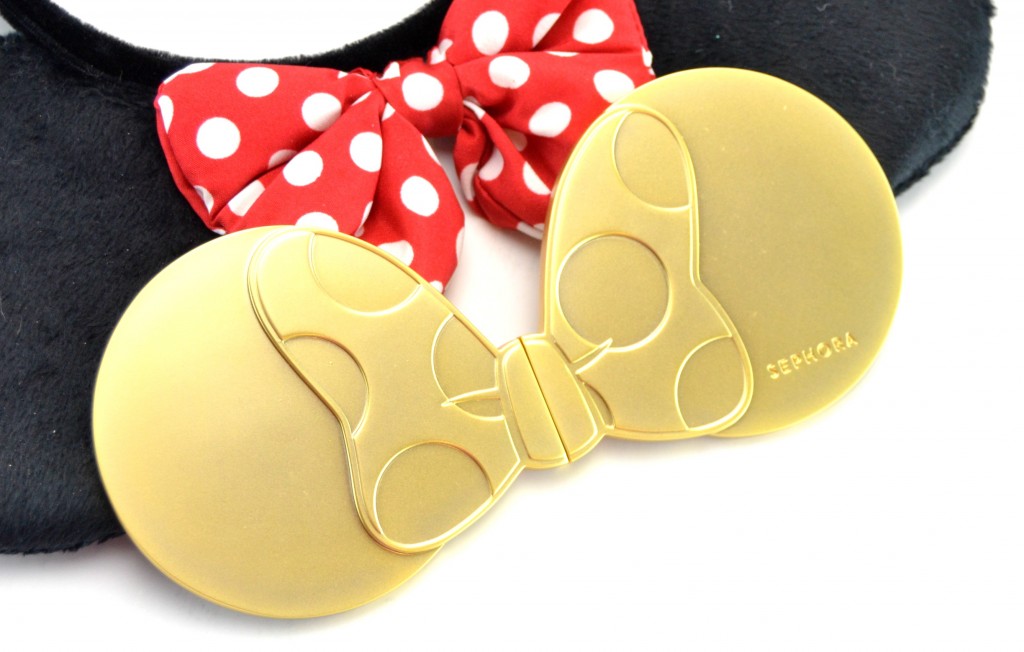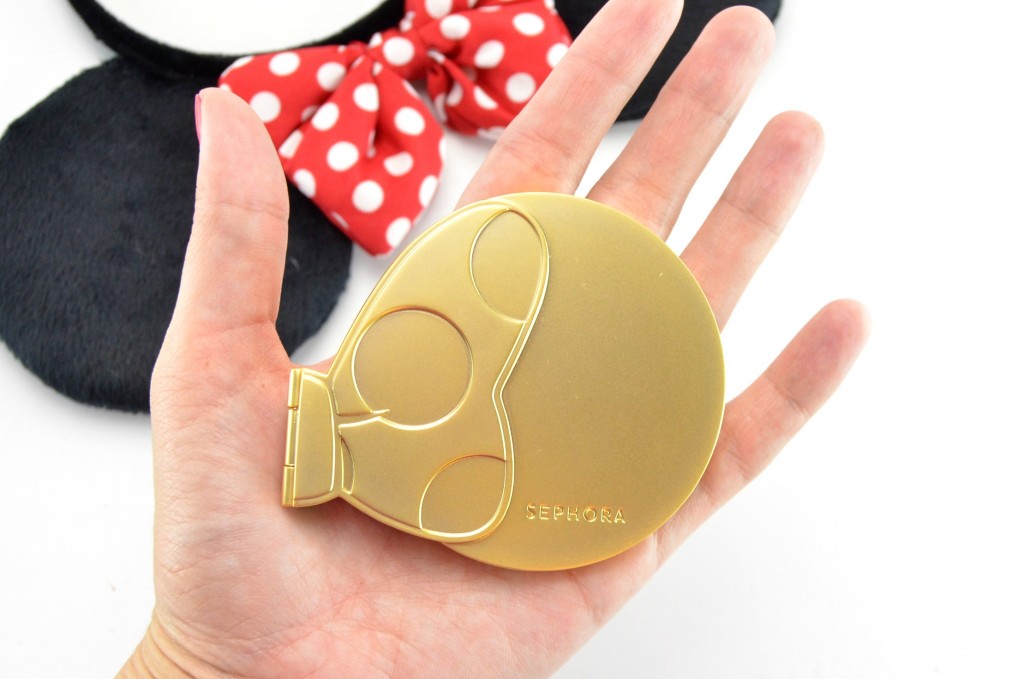 Sephora Collection Minnie's Beauty Tools is the one I featured on my Instagram and the one piece in the collection that I was dying to get my hands on. Not only does it feature 5 must-have makeup brushes, including a powder, angle blush, shadow, crease and angled liner brush, in comes in the most adorable black and gold Minnie ears brush stand. This is going to take my makeup vanity to an entirely different level. This set is almost too stylish to use. Not only do they look cute, each brush is designed with both natural and synthetic bristles for the ultimate luxury when applying your makeup. It retails for $73.