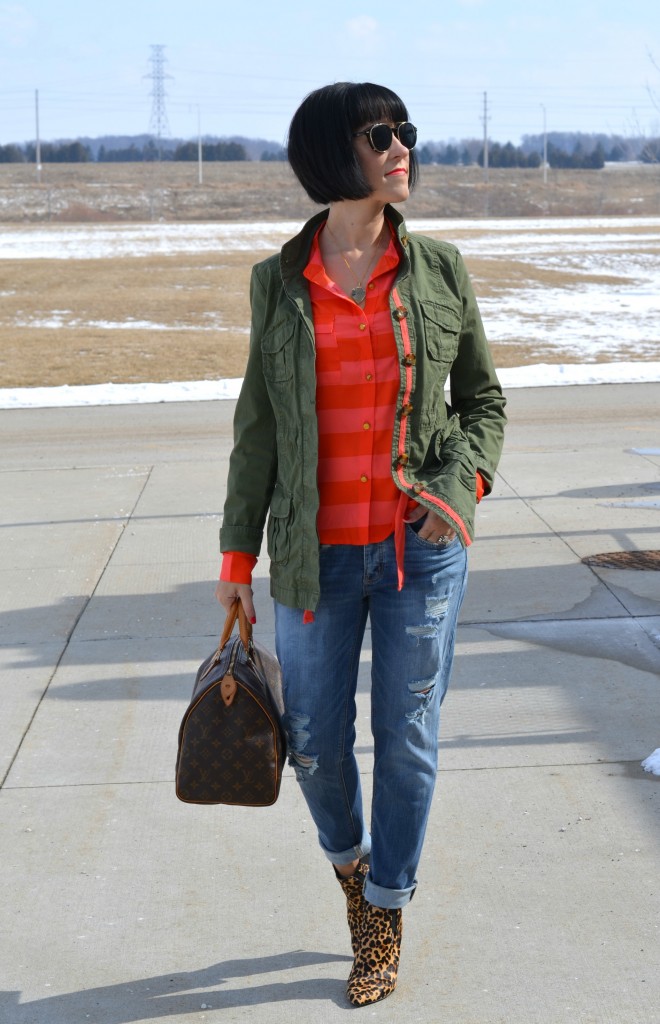 We all want to look and feel beautiful, and clothing is the perfect way to give us that instant confidence boost we've been looking for. At some point in our life, heck even for fashion bloggers like myself, we all face that inevitable question…. I have nothing to wear. We're all dying to find our own personal style and want our clothes to reflect our personality, so whether we buy cheap clothes or invest in more expensive Canadian clothing brands, we want our clothes to leave us feeling empowered, courageous and ready to take on the day.
Although I don't necessarily have a certain "style", I tend to wear what makes me happy in that particular moment or day, I do however follow these 5 basic rules when it comes to shopping my closet and embracing my personal style.
Step one, determine which colours look best on you. You can look to your hair, skintone or even eye colour to decide which shades look the best on you. You will instantly see the difference in warm and cool tones and bright or pastel shades, and you'll immediately know what colours leave you feeling inspired and looking your best.
Step two, know your body shape and embrace it. Learning to dress for your body type is extremely important when developing your own personal style. Highlight your best assets and feature certain parts of your body that leave you feeling more confident. Don't dwell on the negative things, but learn to love the body you have. Pin point your best body parts and work from there, this may be your killer arms, tiny waist, long, lean legs, or perfectly shaped chest, either way, this will make getting dressed in the morning so much easier.
Step three, your style trademark. I like to think of this as your one signature piece that you reach for day after day and that you've become known for. It may be as simple as incorporating your favourite colour to your daily look, or that statement necklace that seems to go with everything. Find something that you love, value and fine aesthetically pleasing, and try to wear it as often as you can.  
Step four, mix up your wardrobe. We all know the saying, "you're never too old to try something new", well the same rules apply for your closet. It's not so important to stay on top of the current trends, as it is to mix up pieces in your current wardrobe. Mixing in a vintage piece that you found at your local thrift shop, or a hand-me-down from your mother or grandma, or even something borrowed from your girlfriend, if you never try anything new, how will your look ever evolve?
Step five, create a look book. We all live on your phones, so why not use it to your advantage. Since I run a fashion blog, it's super easy for me to keep track of my daily looks and refer back to them when I'm feeling a little uninspired that day. This doesn't mean you can't quickly snap a photo of yourself in the morning, in front of your selfie mirror (come on, we all have one) and keep it as reference. I find by documenting your personal daily style, you'll start to get a sense of which outfits you love and look best on you. It's an excellent way to watch as your look evolves overtime.
What I Wore- Blouse- Forever 21, Jacket- The Gap, Sunglasses- c/o Polette, Necklace- c/o Du North, Watch- c/o Wittnauer, Purse- Louis Vuitton, Jeans- American Eagle c/o Dufferin Mall, Booties- Nine West