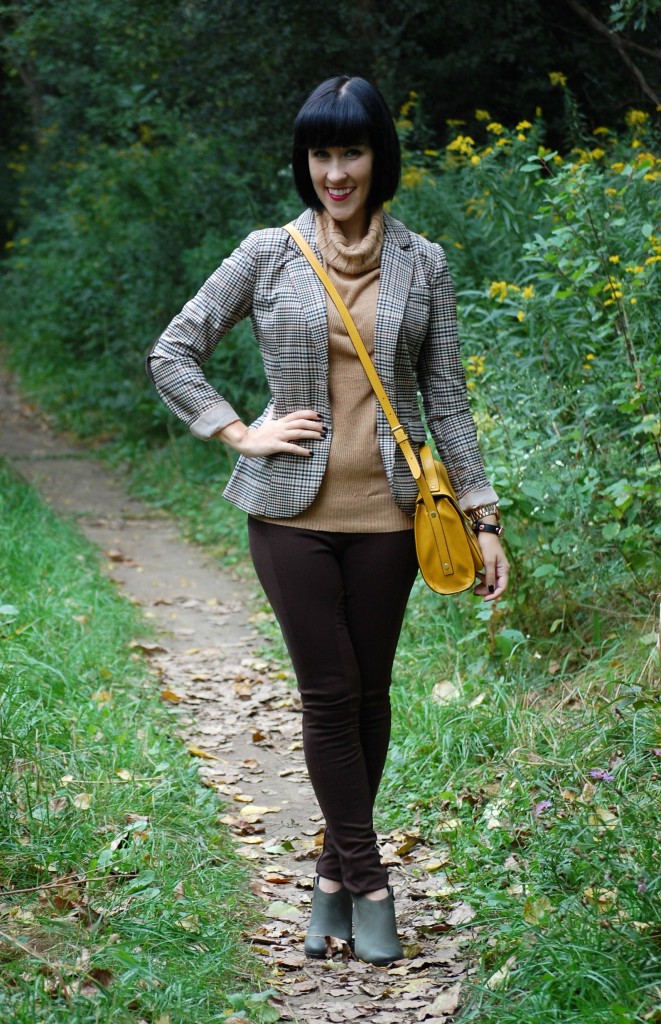 I'm so thrilled to announce that I've just partnered with ECCO as one of their newest ECCO Brand Ambassador!
I've been a huge fan of the brand for years so it's going to be an honour to work with this incredible brand, share my shoe finds with you and answer any questions you may have about the brand. I encourage you to pop into your local ECCO store or your nearest Soft-Moc, Town Shoes, Walking on a Cloud and other fine retailers to check out what's new with the brand. If there's something you're curious about, interested in, or would like more details on, as a brand ambassador, I'm happy to find the answer for you.

My first pair is part of the ECCO Sculptured 75 line, I have the booties in deep forest green, so unique and something I've never seen before or owned, and is going to be huge for Fall 2013. For 48 years, ECCO has been bringing you high quality, casual comfort shoes with a perfect fit; it's like walking on air while looking amazing.
These Sculptured 75 uppers are made of soft rich leather with leather lining and has a leather covered inlay sole with ECCO Comfort Fibre System. The heel height is 75mm (2.6 in), which is perfect, not too high, but still high enough to elongate those sexy legs.
Next on my wishlist are these beauties (found here); I wanted to know what's on your wishlist from ECCO this season?
Sweater- Smart Set- $40- Oct 2011
Blazer- H&M- $30- August 2011
Purse- Phillip Lim for Target- $35- in stores now
Pants- Smart Set- $11 (on sale from $45)- Jan 2012
Booties- c/o ECCO Shoes