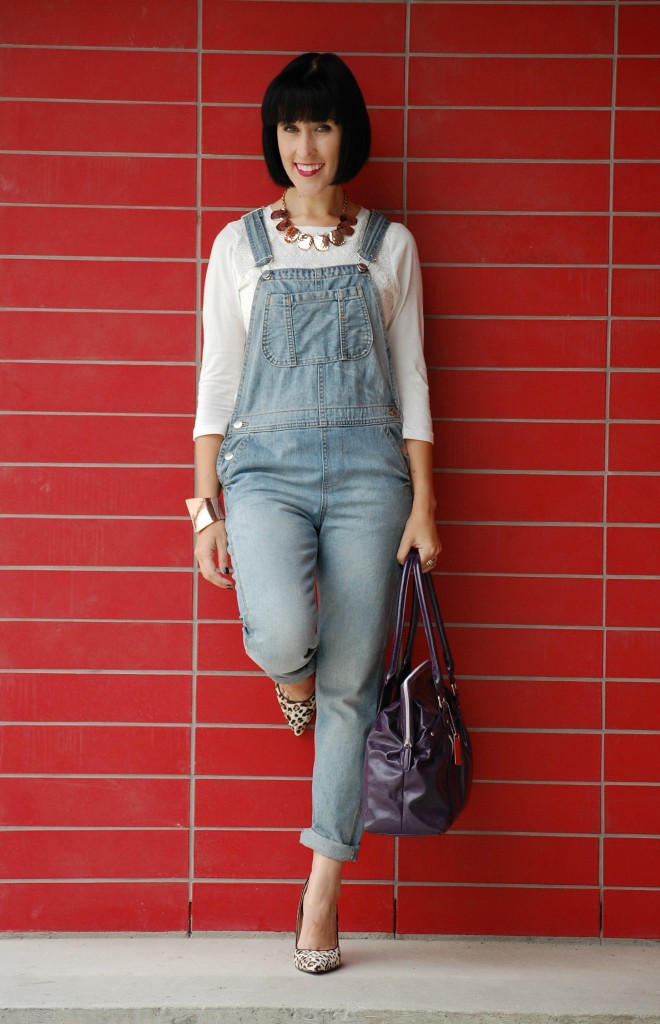 I almost forgot all about these overalls and how much I love them; I found them pushed way back in the closet, maybe the hubby put it there? Last time I wore them, he said I looked like a famer, although I don't know many farmers who wear high heels with their overalls?

Like I talked about in my last post (found here), when rocking this trend, you want to try to keep it as feminine as possible or you take the risk of actually looking like a famer. In my last post, I paired it with a stripped blouse and open toe strappy sandals, but moving into Fall I wanted to try another spin on it while still keeping it "girly". This time around I played with different texture in this white lace top and animal print pumps and then added a pop of colour in the purse.
Do we like overalls?
Overalls- Top Shop- $100- June 2013
Shirt- Joe Fresh- $19- March 2013
Necklace- The Bay- $12 (on sale) Jan 2013
Purse- Nine West- 2008
Cuff- c/o- Cocoa Jewelry
Shoes- Nine West- $80- July 2013