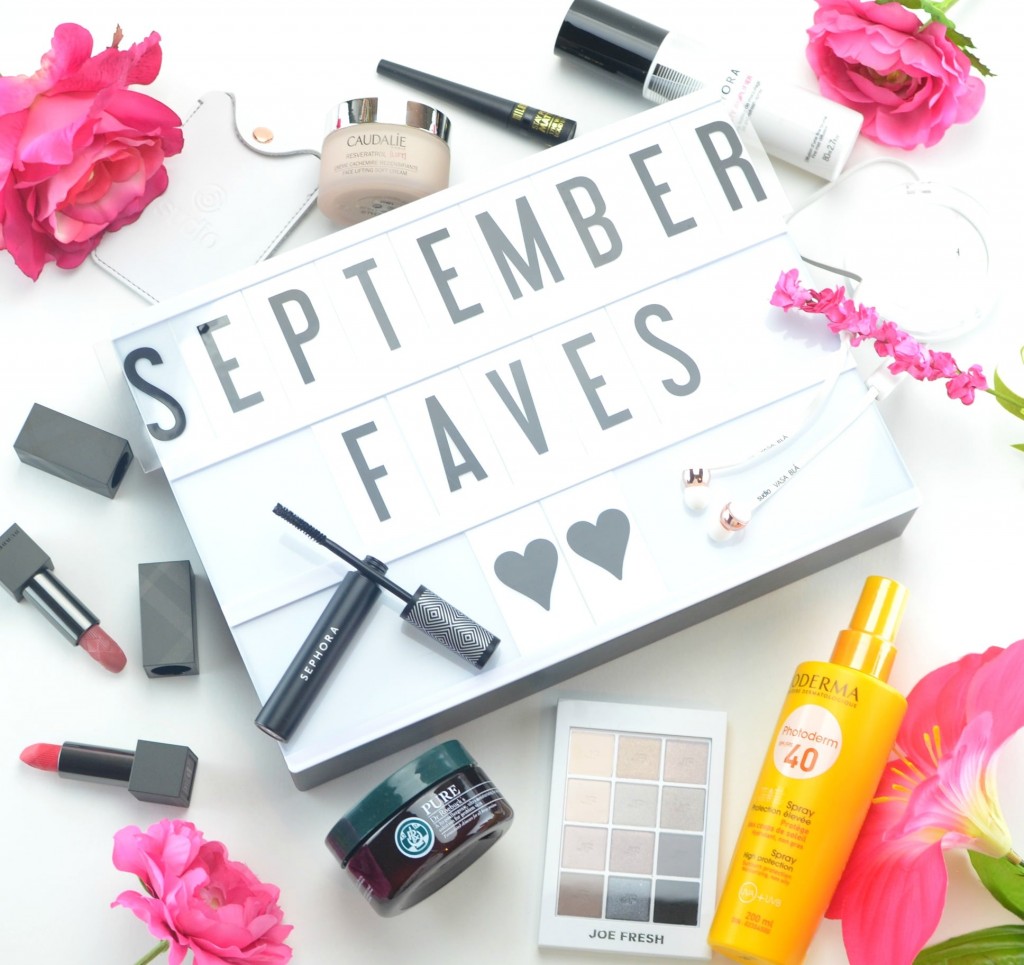 Running a fashion blog, definitely has its perks. One of them being, testing out the hottest makeup trends and new skincare and haircare products to hit the market. I'm sometimes even lucky enough to try them before they hit store shelves. With that, comes the overwhelming feeling of now being able to share everything with you guys. I've recently cut my blog posts down, going from 15 new posts a week to 11. This is in hopes to not overwhelm my readers and allow me to showcase only the best of the best. That being said, I fall in love with so many new products each month, that don't make it to the blog, that I thought I'd start to do a monthly favourite post. Each month I'll share 10 items I've been loving, that didn't necessarily make it into their own blog post.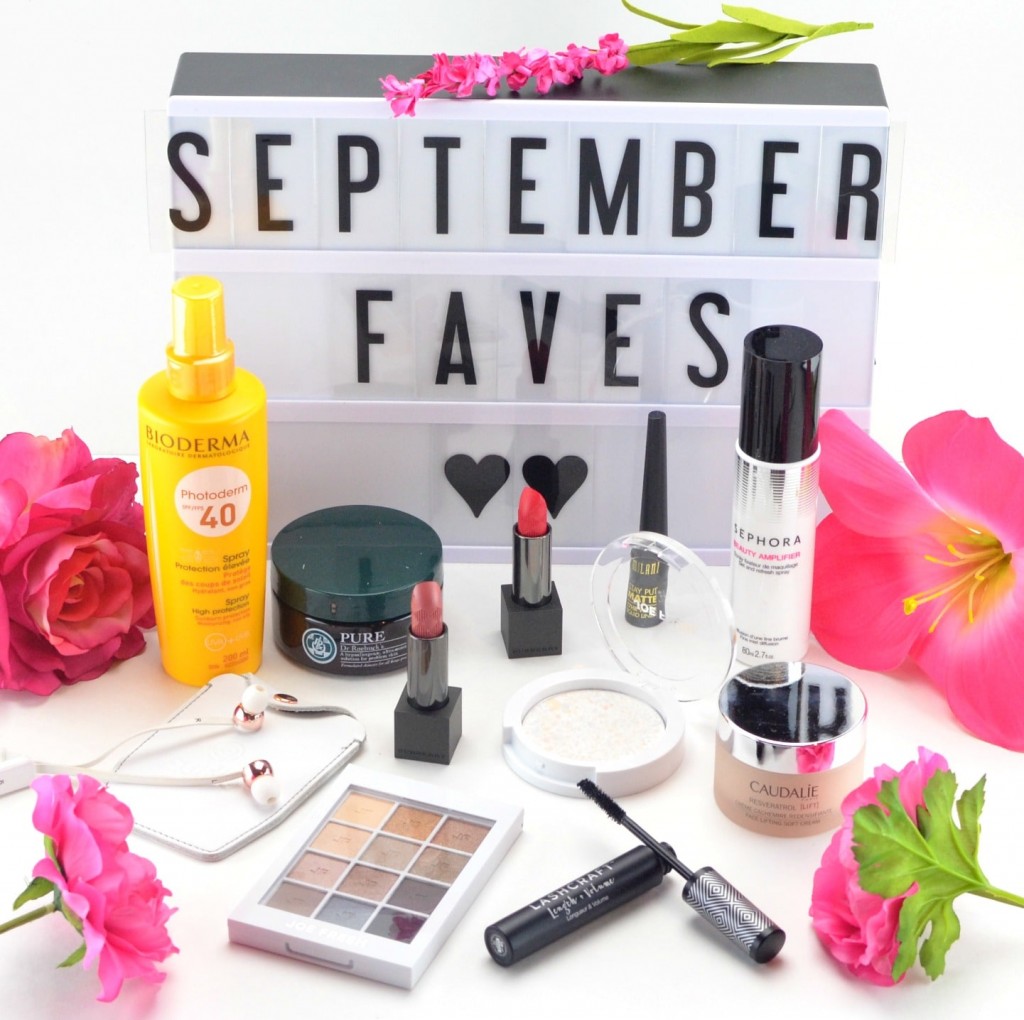 I haven't really had the time to experiment with too many new products this month as I was in Europe for 15 days and then on a foodie press trip for another 3 days. I did manage to fall in love with a few makeup and skincare goodies while I was traveling though, starting with Bioderma Photoderm Spray High Protection SPF 40. Its spray format not only allows for easy travels (no more worry about it exploding on the plane), its lightweight, completely colourless formula blends into the skin with ease for a completely clear, dry and non-greasy feel. It absorbed within seconds and leaves behind a high UVA and UVB protect guard. No more annoying thick, oily or white residue. It literarily feels like you're wearing nothing at all and it smells delightful, not your traditional sunblock lotion scent. It retails for $29.95 for 200ml.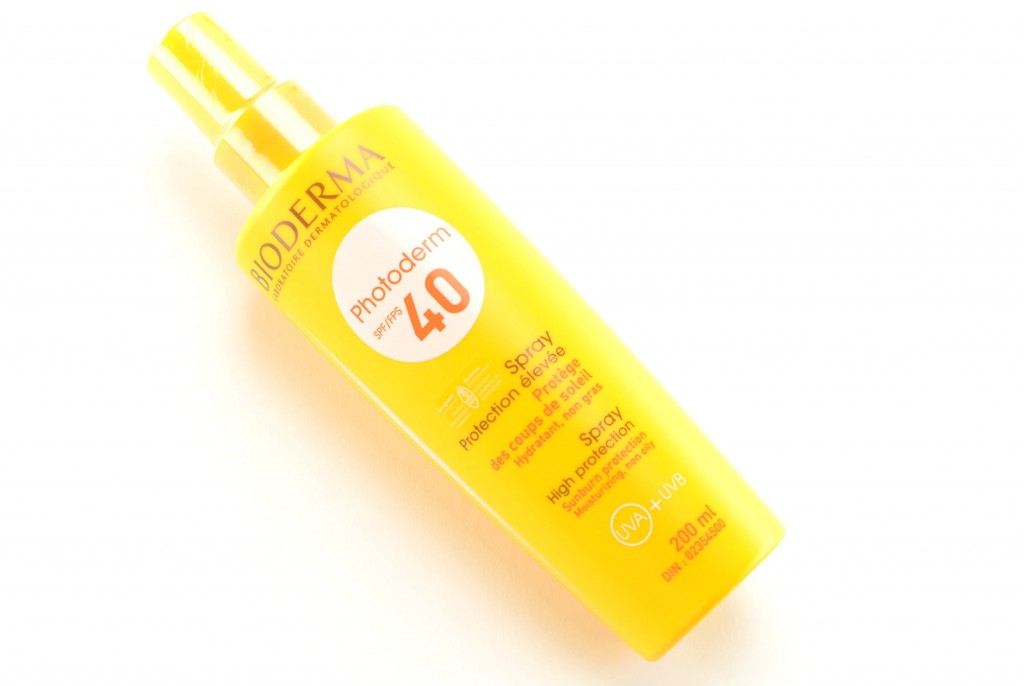 We "tried" to pack light, which meant I only brought clothing pieces I knew I could create different looks with. I did the same in the beauty department, focused on products that were multi-purpose and makeup items I could easily take from day to night. The only eye shadow palette I brought was the new Joe Fresh Palette in Neutrals which offered a wide variety of velvety soft, rich and creamy nudes in an array of both shimmer, matte and satin finishes. It had the perfect balance of both warm and cool tones, in lovely shades of beige, gold, copper, pinky beige and dusty pinks, taupe, brown, plum, black and even a pearly silver. It's a good dupe for Urban Decays Naked 2 Palette without being as bulky or expensive. It retails for $14 and is now a part of Joe Fresh Beauty core products.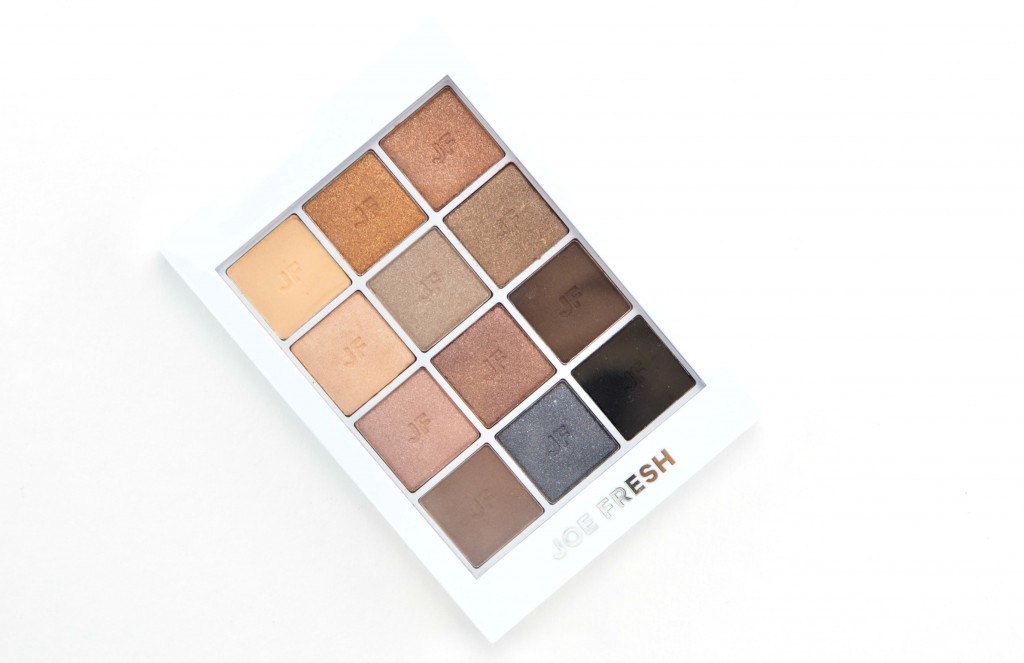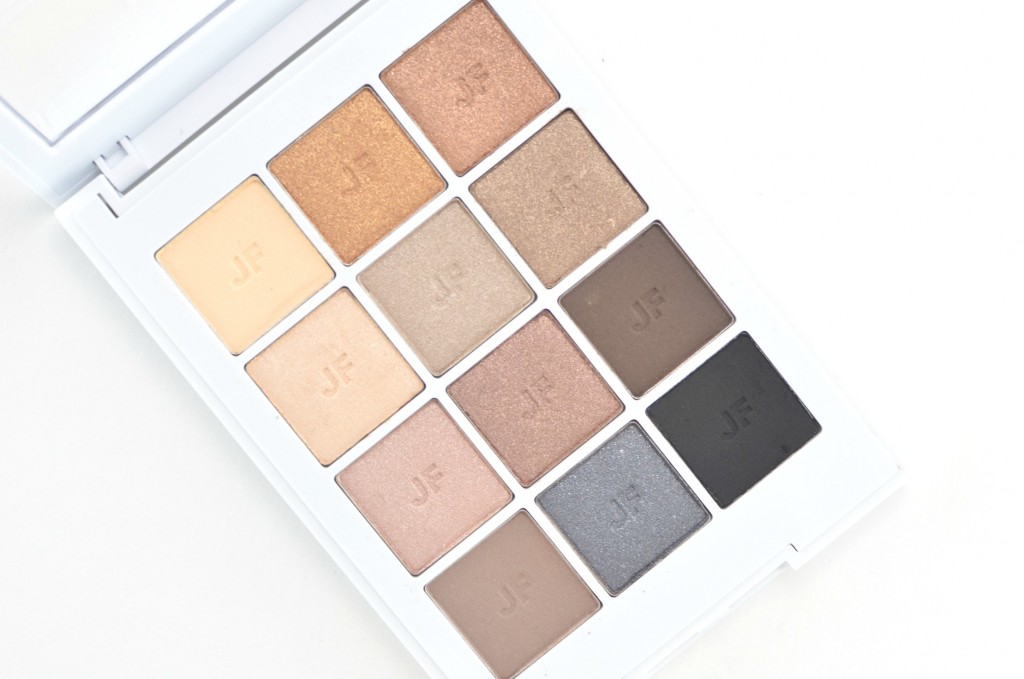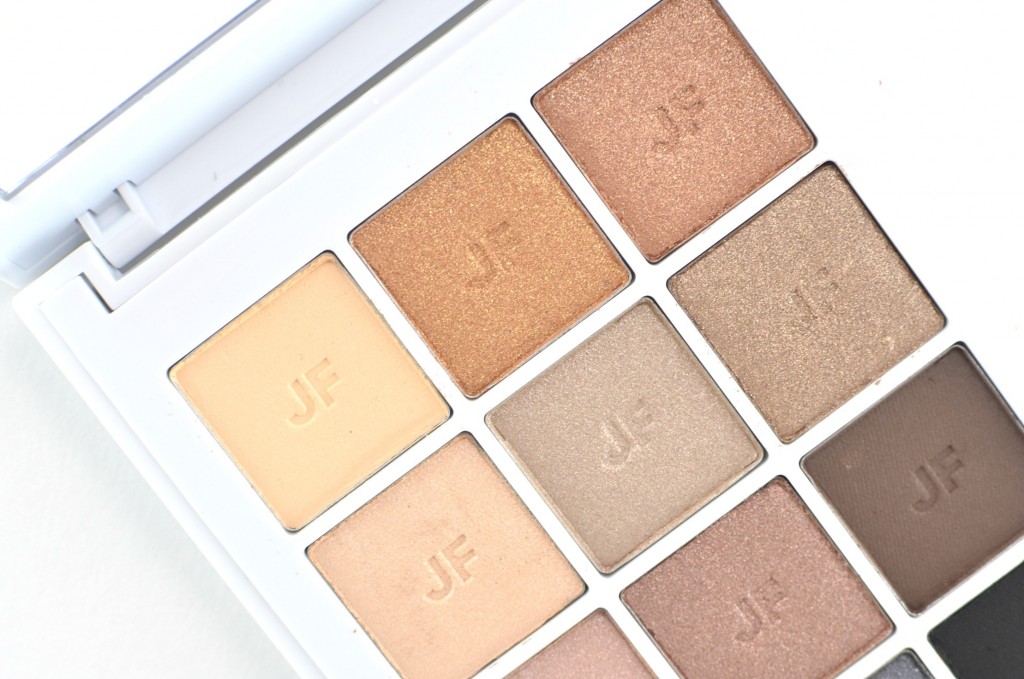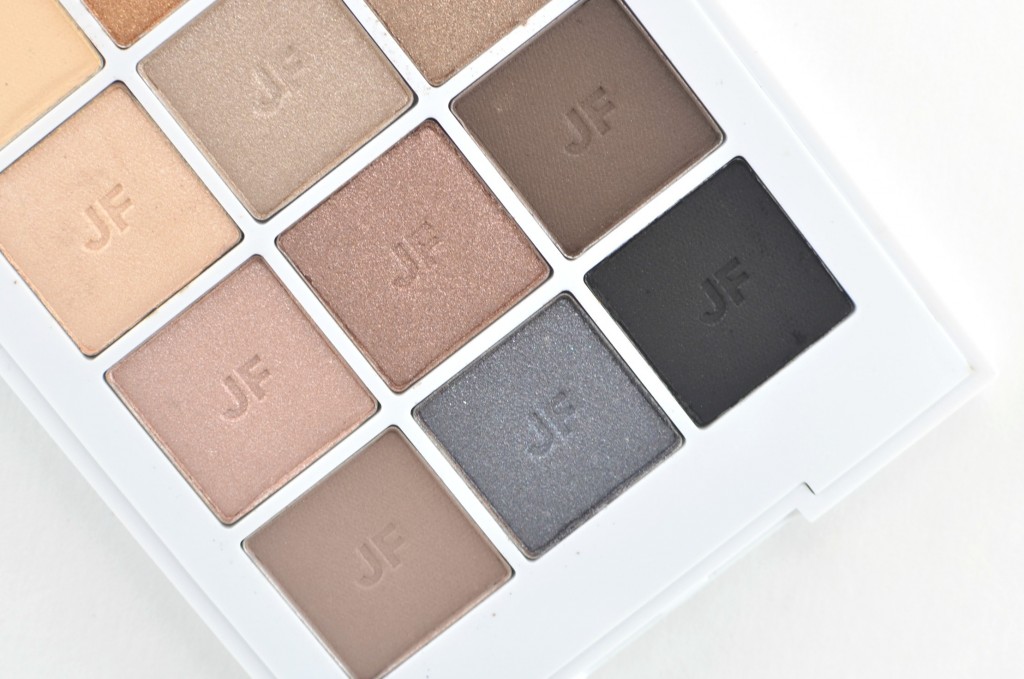 Speaking of Joe Fresh, I also packed their new CC Translucent Pressed Powder that features colour-correcting pigments (orange, green, pink and purple) to not only help even out skin tone, it also helps to set your makeup and prolong the wear time. Since I don't have oily skin, it did an amazing job at keeping my foundation in place the entire day and well into the evening (even with the heat and humidity), along with keeping my skin completely matte and shine-free. It does have a bit of a white overcast if you're heavy handed, but using a large fluffy brush and really buffing out the product, you shouldn't have a problem. It also doesn't seem to have a flash-back in photography, which is an added bonus for me (especially when traveling). It retails for $12.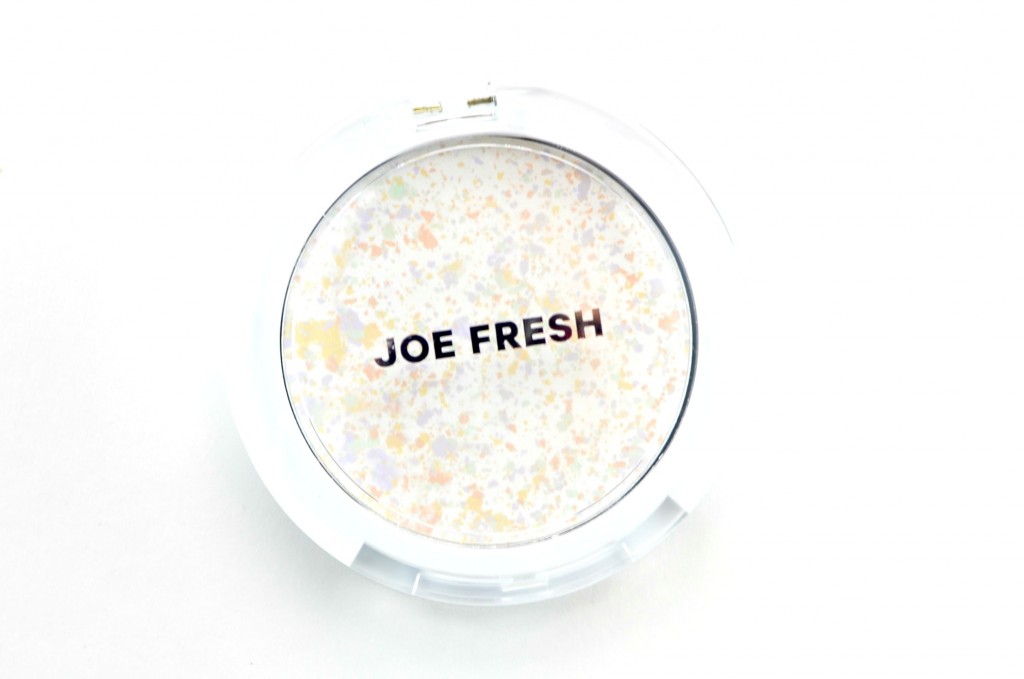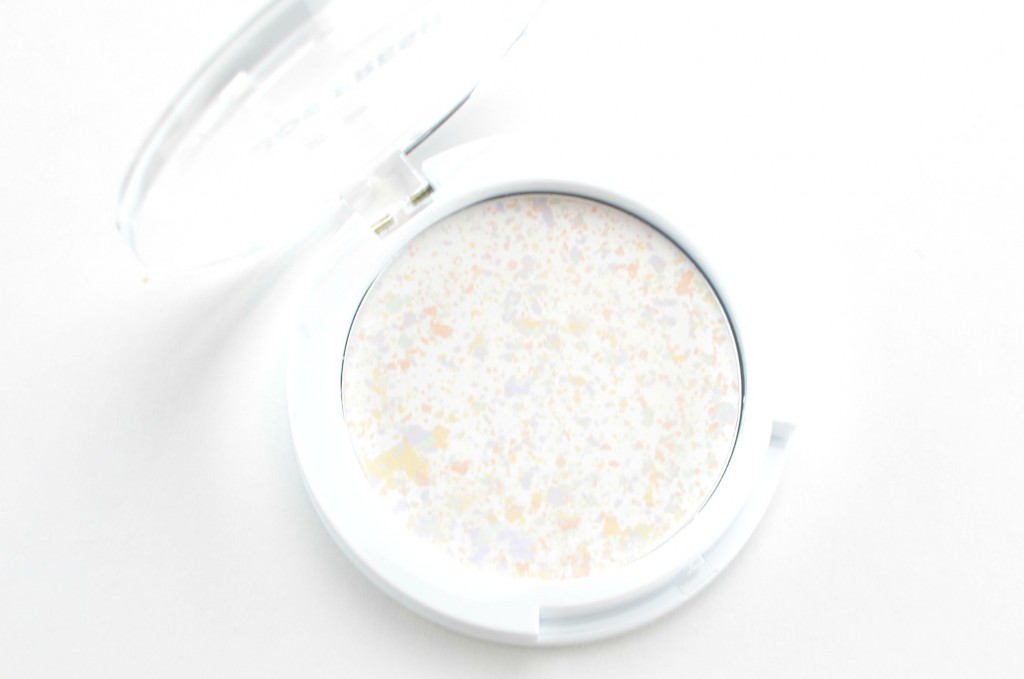 Just to ensure my makeup stayed in place for upwards of 15 hours (I didn't want to have to run back to the hotel mid-day to touch-up my foundation), I also brought the Sephora Collection Beauty Amplifier Set and Refresh Spray. This lightweight, multitasking spray helps to not only lock and set your makeup in place and ensure it doesn't slide or melt off your face mid-day, it also helps to refreshen your skin after a long day of traveling. It features a unique blend of setting polymers, lemon balm and peppermint extract to help provide long-lasting results and to help give your skin an instant pick-me-up throughout the day. I love that it has an ultra-fine mist that doesn't leave large water droplets on my skin, nor does it distort the look of my foundation, blush or bronzer. On really hot days, I actually carried it around in my purse and it helped to give a fresh, glowing effect to my skin later in the evening. It retails for $20 for 80ml.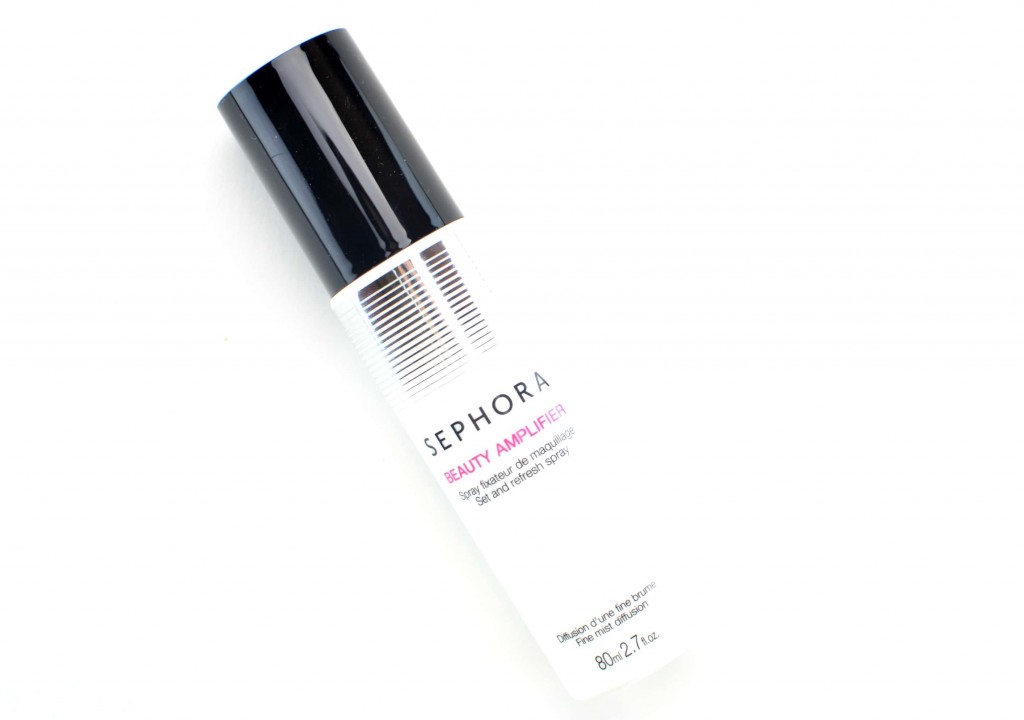 Are you seeing a theme here? When traveling, I tend to pack slightly more inexpensive makeup items, just in case I lose them or they get damaged in travel. That being said, I still want high quality products and ones that last upwards of 15 hours, which is why I knew I couldn't head to Europe without the new Milani Stay Put Matte 17HR Wear Liner. This liquid-to-matte liner provides up to 17 hours of jet black colour and its precise tip ensures you'll be able to flick that perfect cat eye with ease. I was able to create thin, fine natural lines, along with bold, intense dramatic lines in a single swipe. It's fast-drying, humidity and sweat-resistant and stays put until you're ready to remove it. It retails for $7.99USD.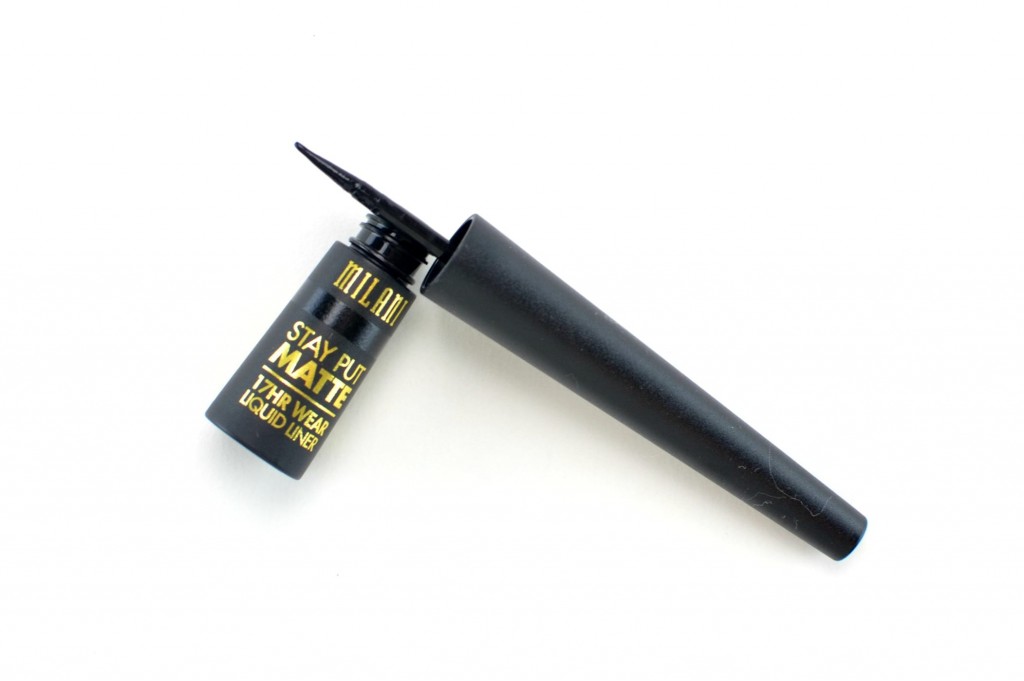 For mascara I went with Sephora Collection Lashcraft Length & Volume Mascara and I knew its unique two-sided, flat paddle wand would allow me to create both volume and length in a single mascara without having to fuss with two different mascaras. The flat and flexible bristles allow to effortlessly lift at the root for ultimate length, while its jet black formula provides a sleek, clump-free look that stays put. I start with the comb part of the wand to make my lashes incredibly long and then go back in with the slightly flatter side and wiggle the wand back and forth from the root to add mega volume. It doesn't flake, smudge or budge the entire day, yet is extremely easy to remove at the end of the day. It retails for $16.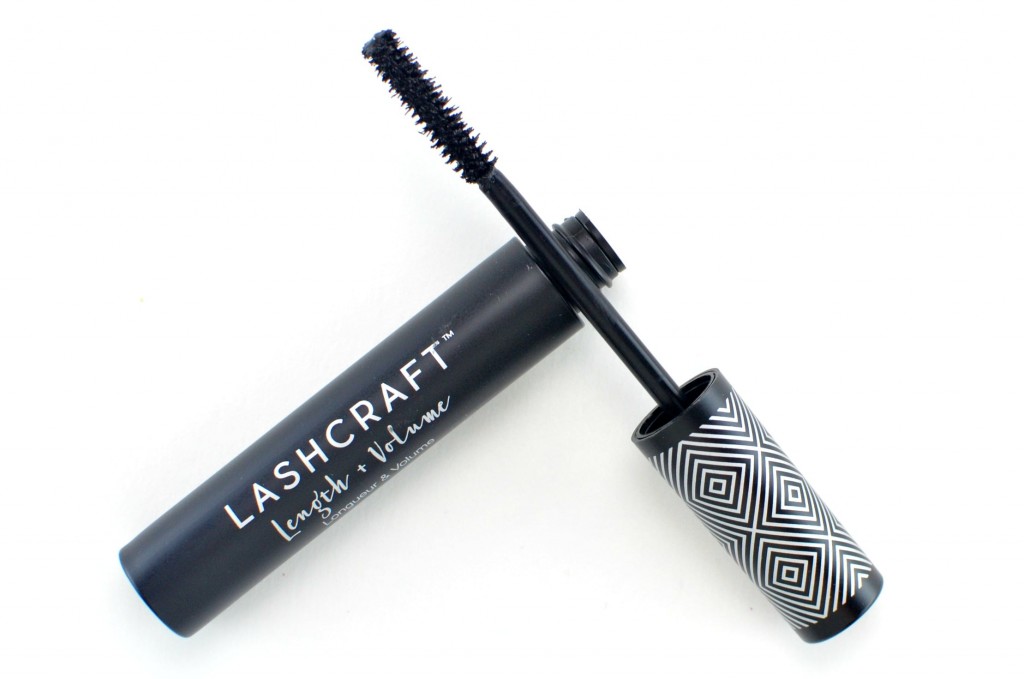 I did splurge and bring my favourite lippes of the moment, the Burberry Lip Velvet. These richly pigmented lipsticks provide full, truly opaque coverage in a single swipe. Its rich, creamy and incredibly soft texture are both easy to apply, glide onto the lips with ease and provide an elegant, bold and flawless finish. Although it provides a soft- matte finish, it still manages to be incredibly lightweight and extremely comfortable to wear, without feeling tight or dry. Its unique shape bullet allows for precision paired with a velvety soft finish and long-lasting colour. I brought Bright Rose, a stunning bold rosy pink and Nude Rose, a more classic, every day rosy nude. Each retail for $38.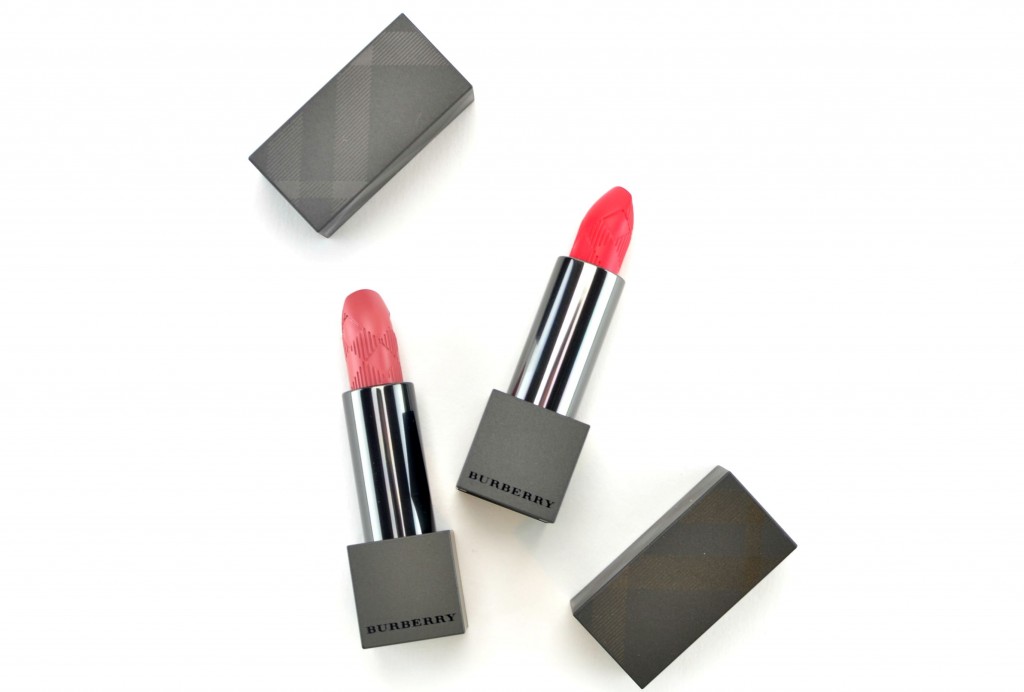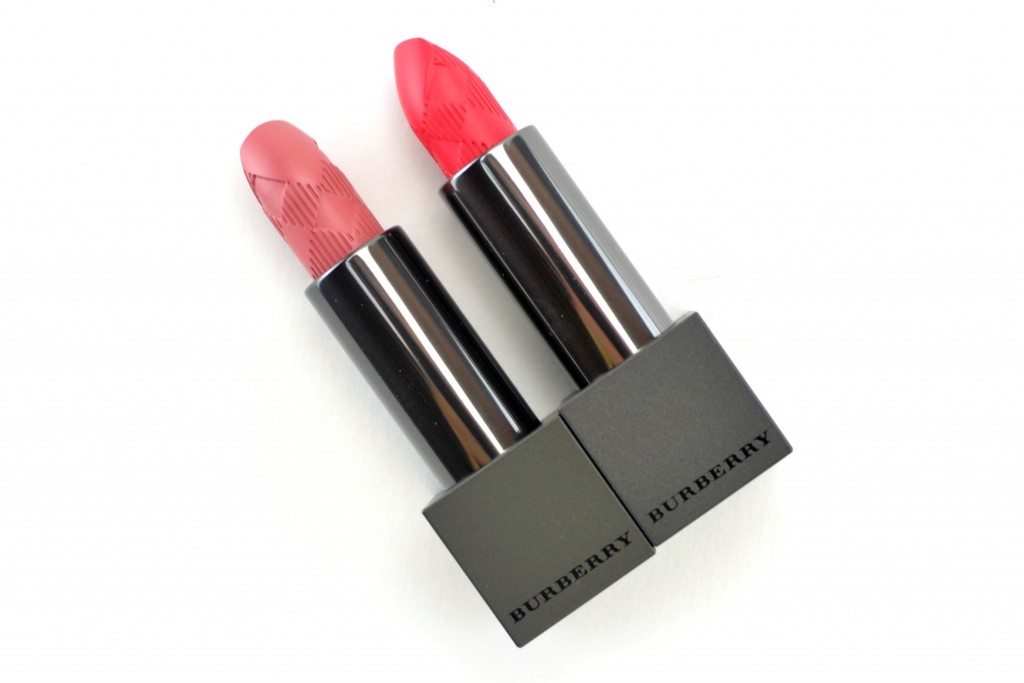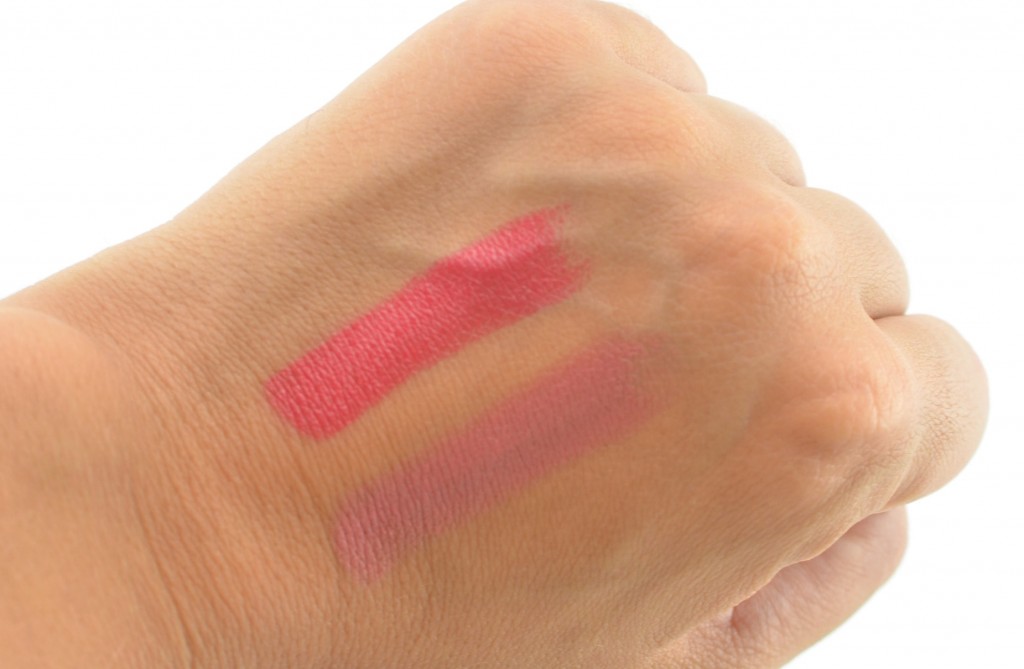 I didn't skimp on the skincare, I brought Dr. Roebuck's Pure Moisturizer. Although this brand has been around for over 30 years, it just started rolling out into the Canadian market last year and is currently available at Murale and select Shoppers Drug Mart stores. This hypoallergenic cream is designed with natural ingredients that are perfect for those with dry, sensitive (even damaged) skin like myself. Its unique dual action formula instantly helps to replenish and hydrate parched skin, while helping to seal in moisture for all day hydration. Not only does it leave your skin incredibly soft, smooth and supple, it also helps to increase elasticity, nourish the skin and repair it from the inside out. Its incredible rich and creamy texture is designed to be applied in a thick layer, left on top of the skin for a few minutes, while it slowly absorbs into the skin. Although it claims to be used both day and night, I prefer to use it in the evening as a mask treatment and really just enjoy all the benefits this incredible cream has to offer. I wake up to pillow soft, plump and extremely hydrated skin with less dryness and flaky patches. It retails for $54.95 for 100ml.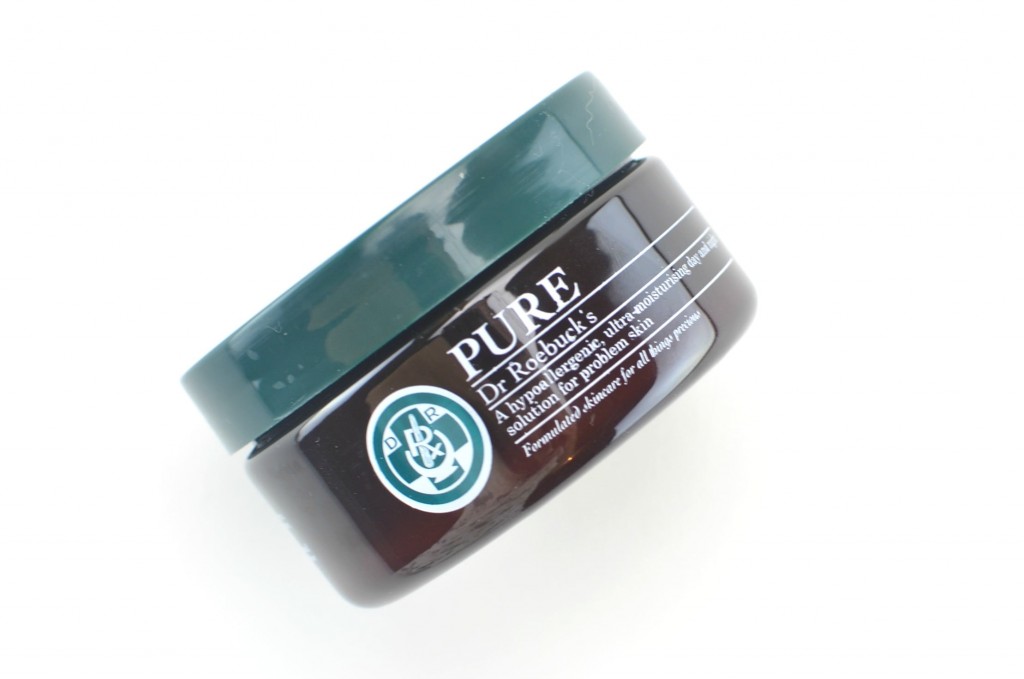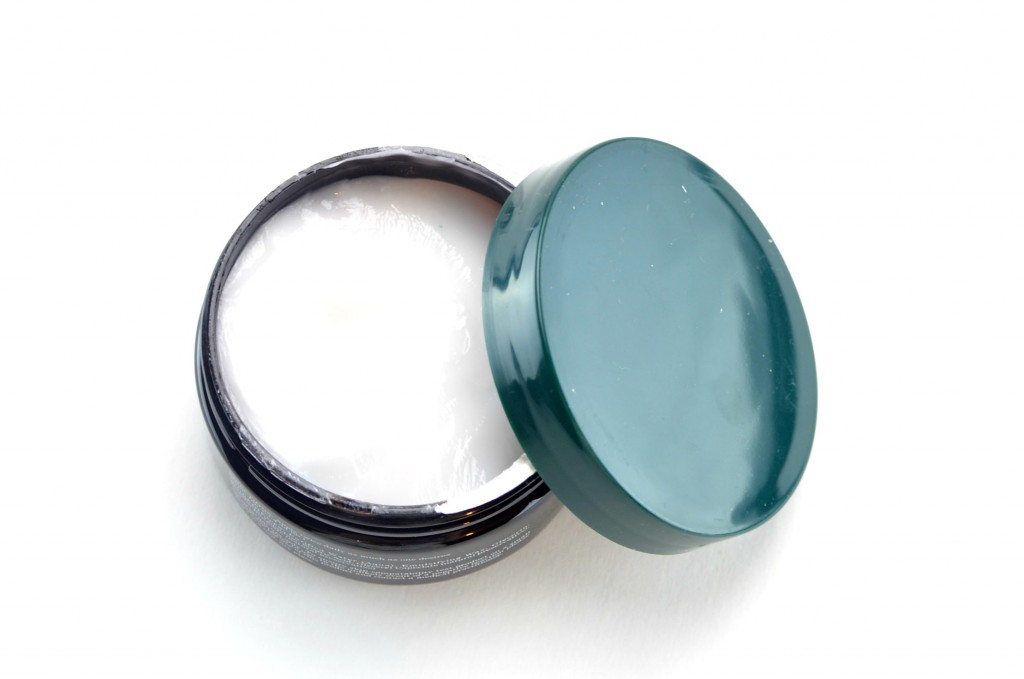 In the morning I've been obsessed with the new Caudalie Resveratrol Life Face Lifting Soft Cream that's enriched with mattifying and blurring soft focus powders to help blur imperfections and act as the perfect primer under foundation (I've actually been skipping my daily makeup primer since using this cream). It's also formulated with hyaluronic acid to help support skin's natural production for a slight plumping and hydrating benefit from within. It has a lovely silky, smooth texture that glides onto the skin like butter and immediately absorbs into the skin. Its innovated multi-layer delivery system has time release technology that allows for the active ingredients to slowly penetrate into the skin for 360 degrees of nourishment for the entire day. It instantly helps to plump up the skin, smooth fine lines and provide all day moisture without feeling oily or greasy. My skin is left feeling exceedingly healthy, brighter and luminous. It retails for $84 for 50ml.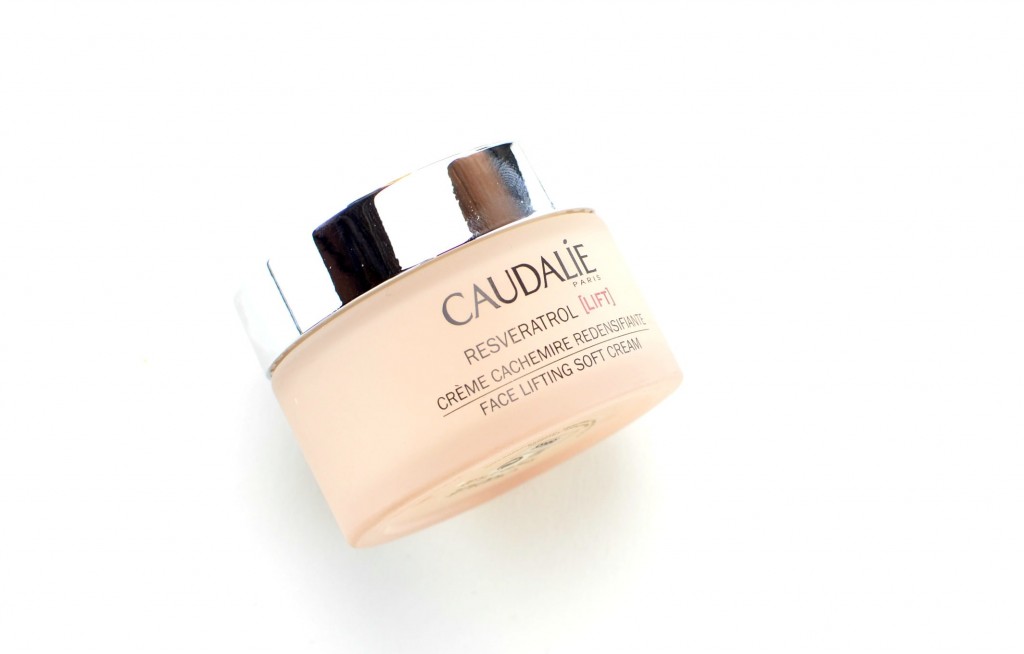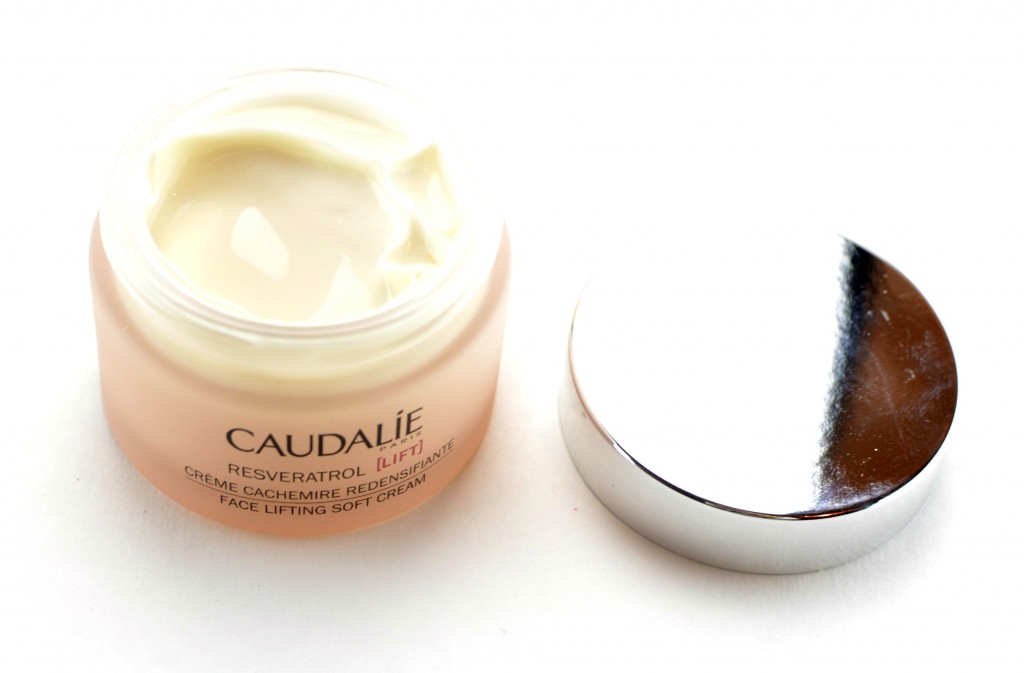 Of course, my new favourite item of the month would have to be these amazing Sudio Vasa Blå wireless earphones. Not only are these incredibly sleek, elegant and stylish, they're also incredibly lightweight (the lightest on the market to-date). The white with rose gold accents are right on trend and its exclusive leather carrying case ensures you never misplace them, nor do the cords get all tangled together. Not only do they provide amazing sound, the wireless freedom can last up to 8 hours. I had no problem enjoying music throughout my entire flight (which was over 7 hours). It's compatible with all Bluetooth devices and features a built in microphone. They retail for $140 with free shipping world-wide.