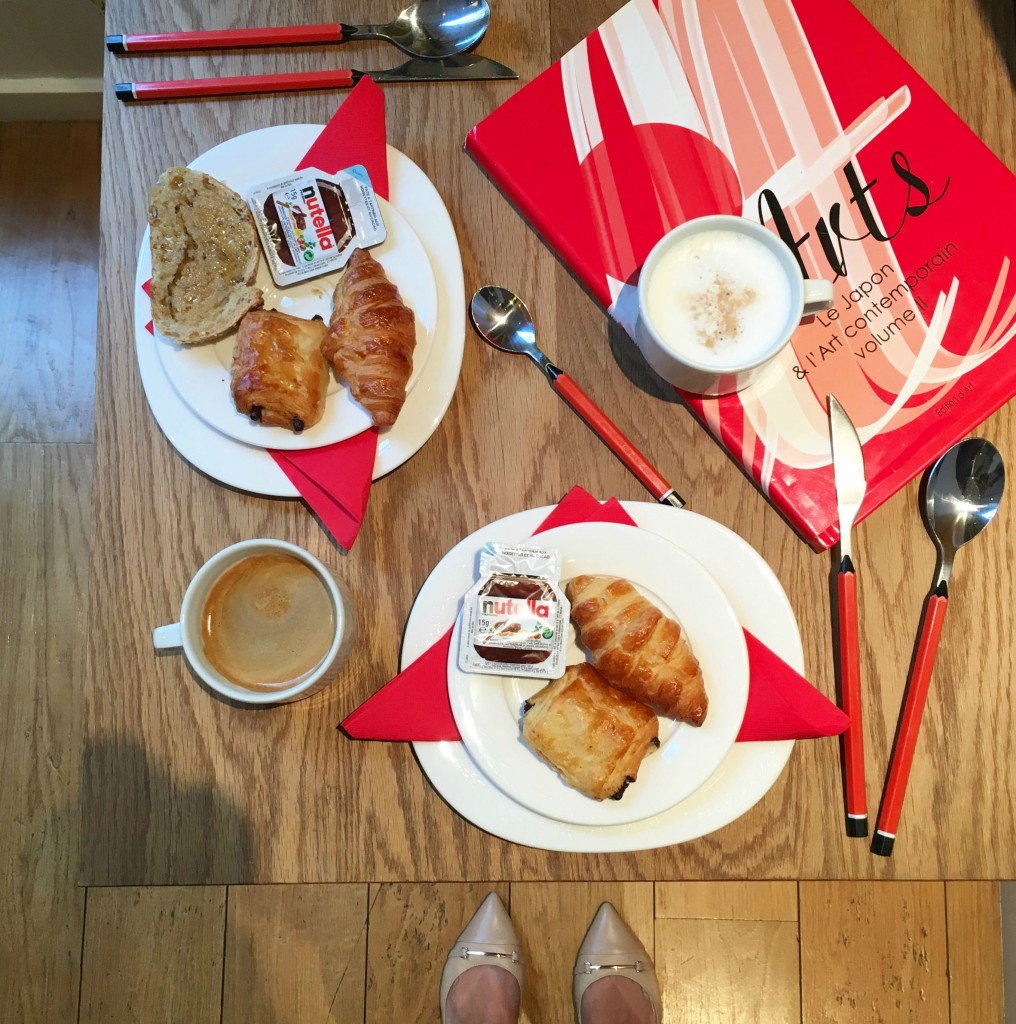 Hôtel Crayon, location in the heart of Paris 1st district, super close to the Louvre, has to be the quirkiest hotel we've ever stayed in. It almost has a guest-house atmosphere thanks to its colourful pop art décor and designer style. Owner, Christophe Sauvage and Julie Gauthron carefully source out each piece from local antique shops and flea markets to help furnish all 26 rooms. Each bedroom has its own unique and special character and perfect for designer lovers or fashion addicts alike.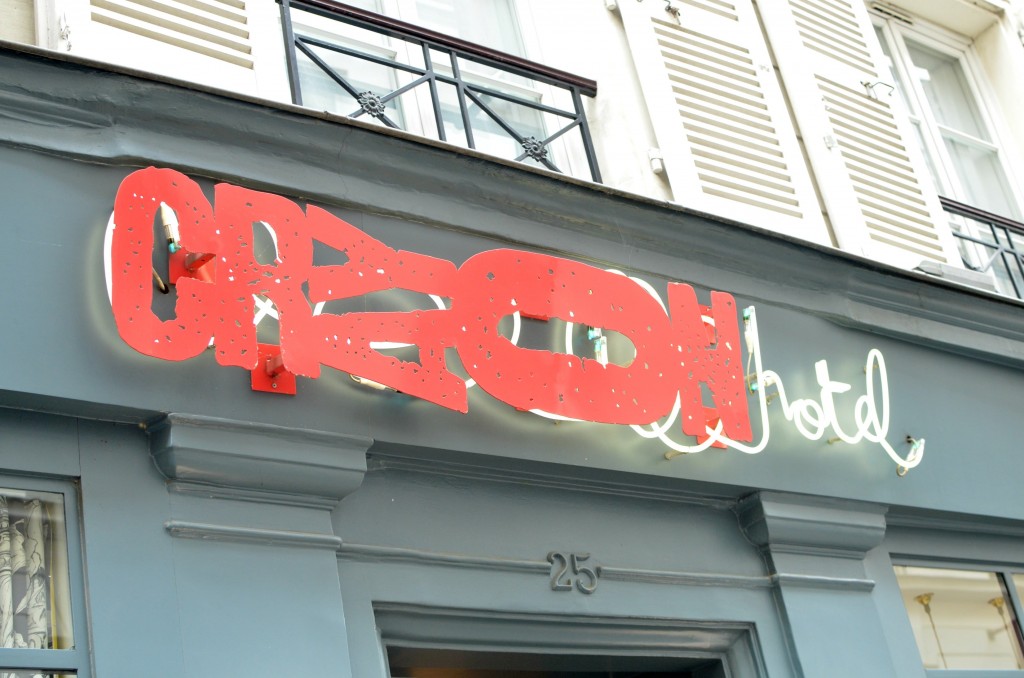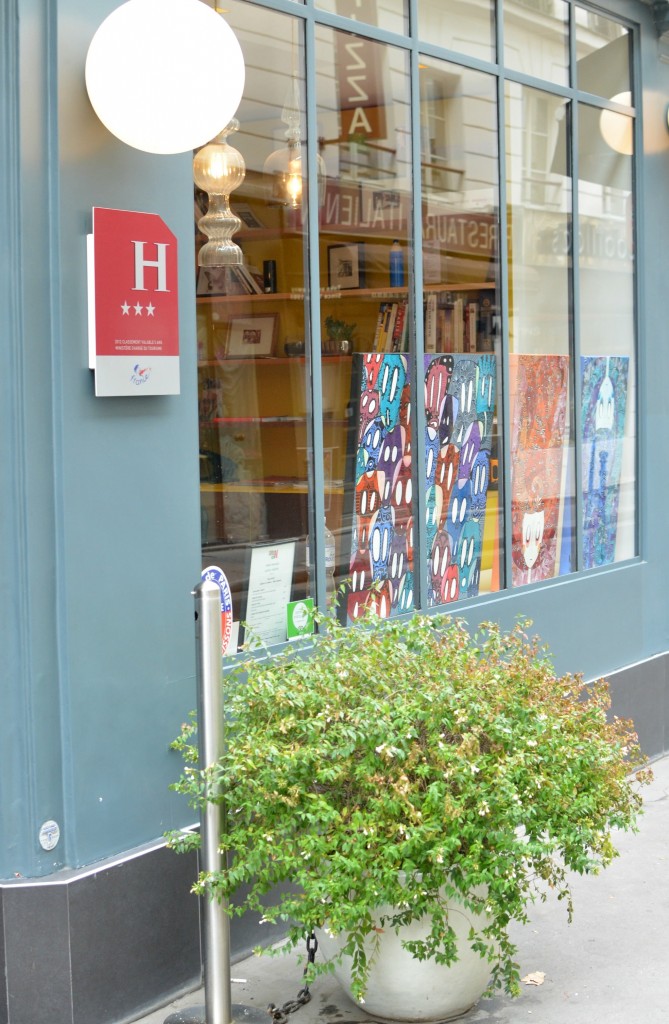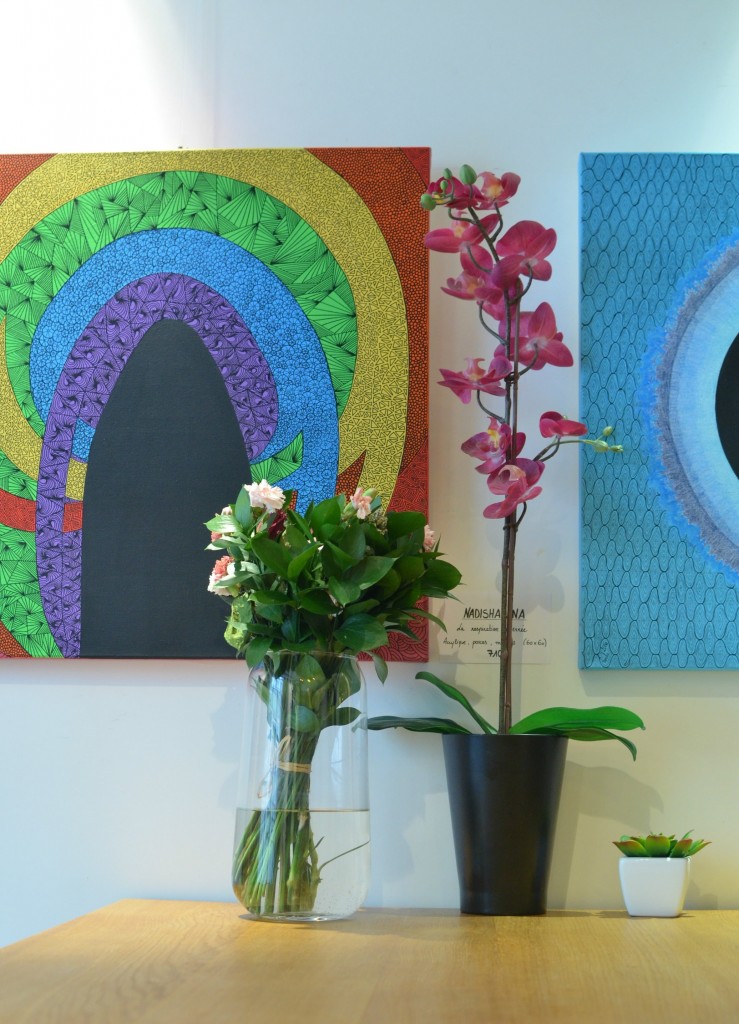 Upon arriving at Hôtel Crayon you're immediately greeted by Mr. Bubulle's… the hotel's pet fish. There's a bright, relaxing and cozy guest lounge featuring an honest bar where you mix up your own cocktail and just write down what you take (and it will be billed to your room). The hotel offers stunning hardwood floors throughout and even a romantic fireplace to sit back and relax after a busy day of sightseeing. This area is also where they serve a lovely morning continental breakfast with true Parisian pastries, sweet treats and delicious espressos. I fell in love with the oversized pencil that's propped up against the corner wall and all the illustrations, painting and artwork that cover almost every single inch of the walls.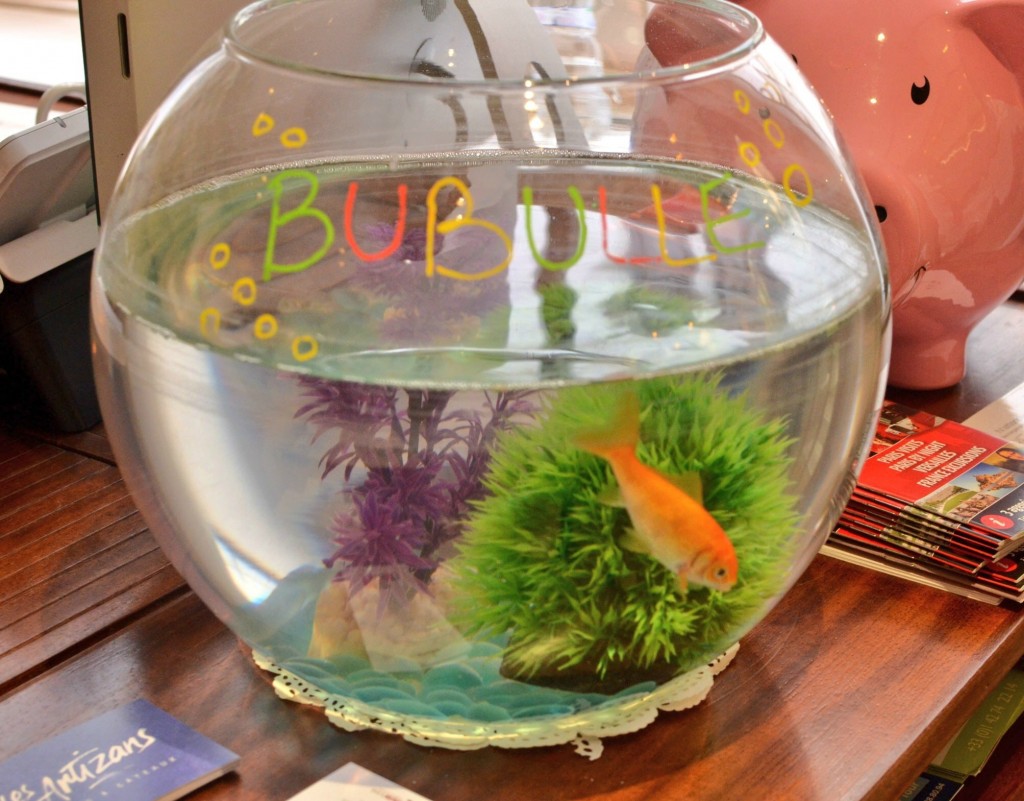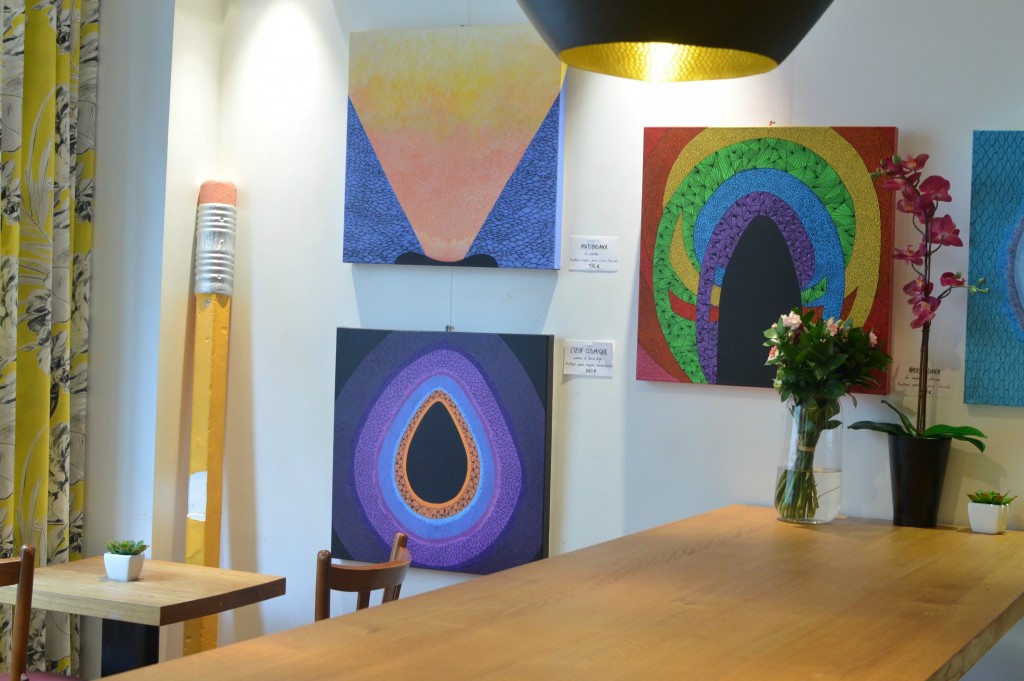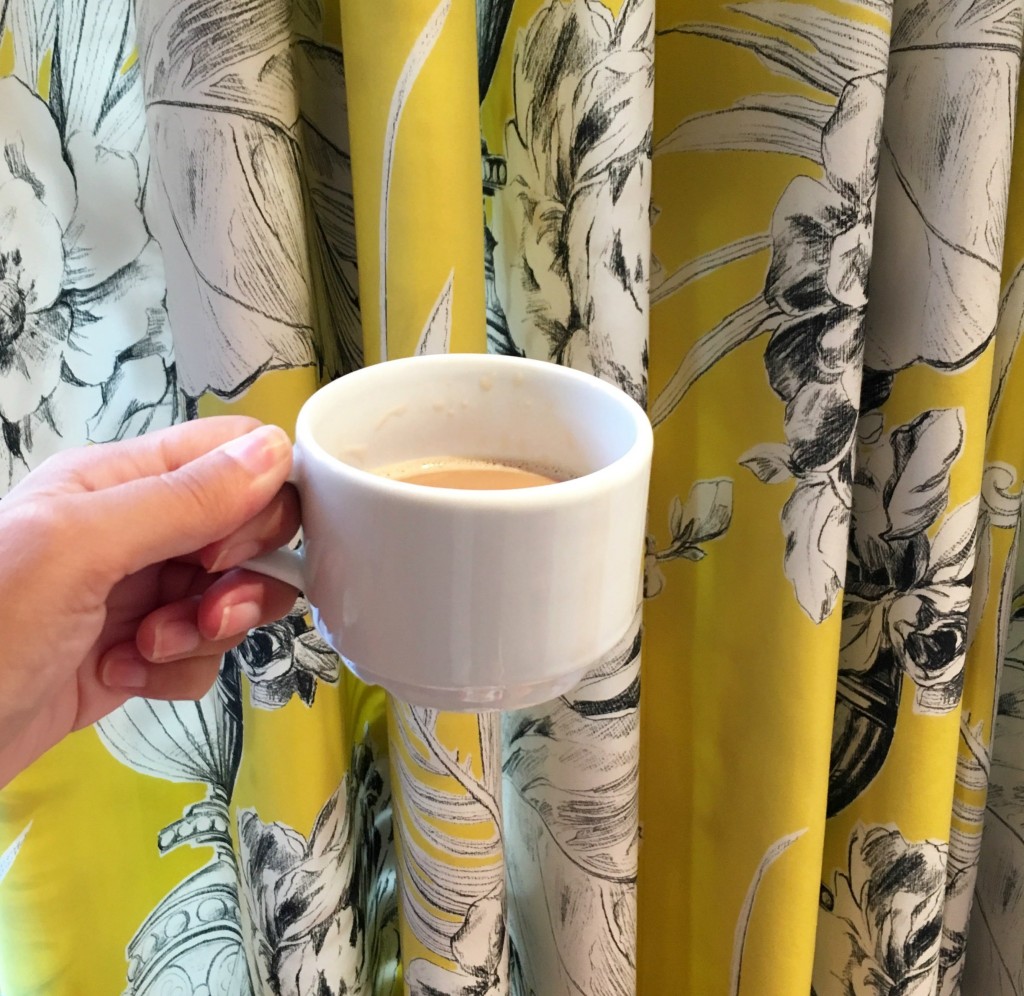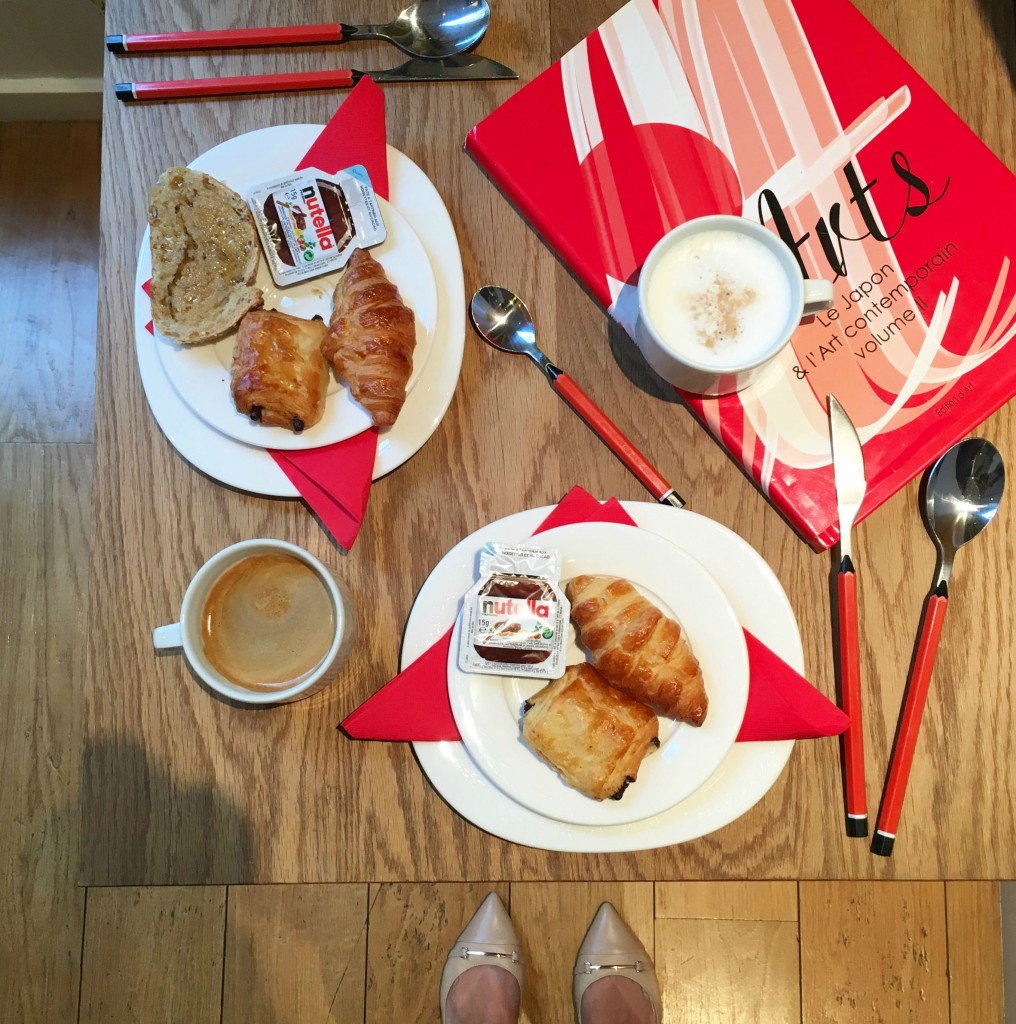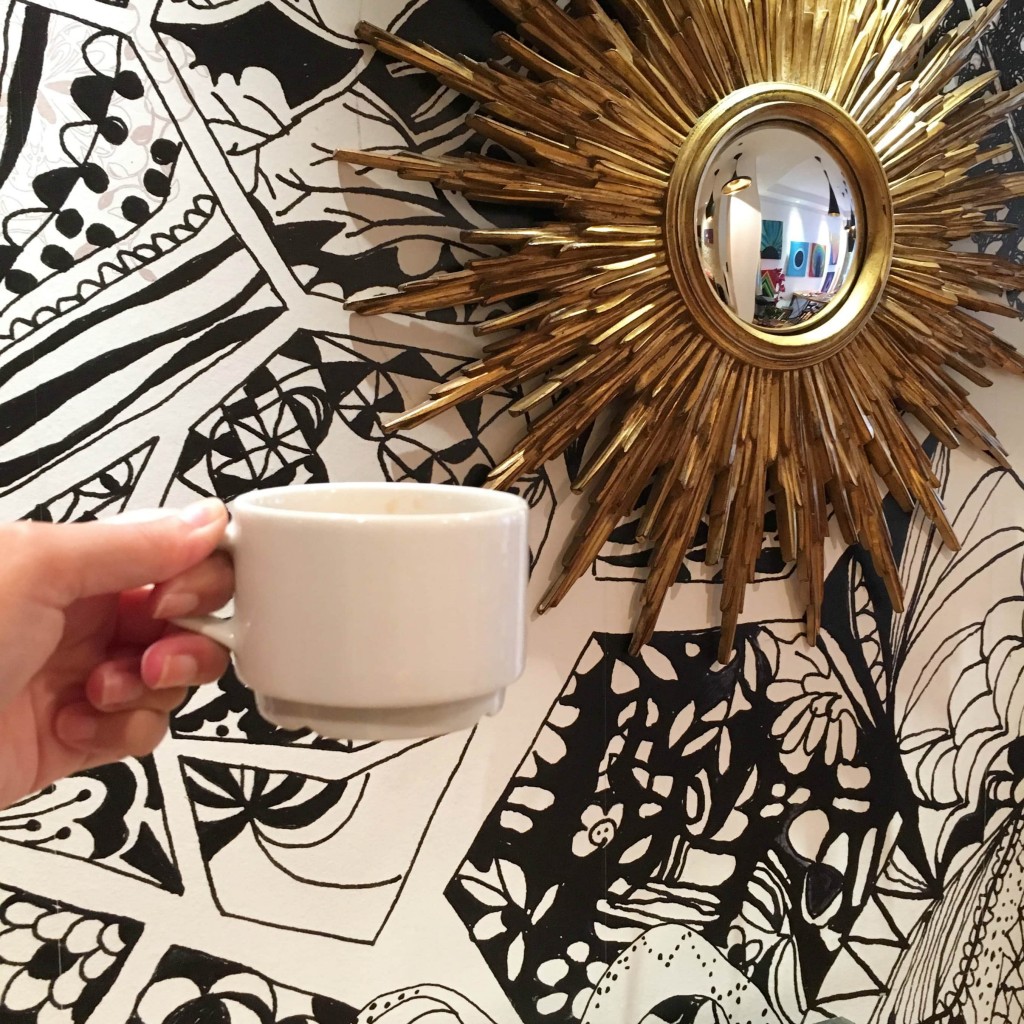 Our room, although pretty tiny (like most Paris hotels) had a unique Parisian, yet somewhat bohemian chic feel that was incredibly colourful and playful. It featured vintage furniture, custom artwork, a flat-screen TV and the most stunning bathroom I've seen in a while. It featured a fanciful mirror, glass shower doors with a free-standing tub, bright and cheerful subway titles and a collection of globally-inspired toiletries. A sketch of what seemed to be a naked woman stood in place of a traditional headboard, yet blended into the wall beautifully. It also featured a retro dial-phone that I couldn't get enough of and a dressing table to get ready in front of in the morning.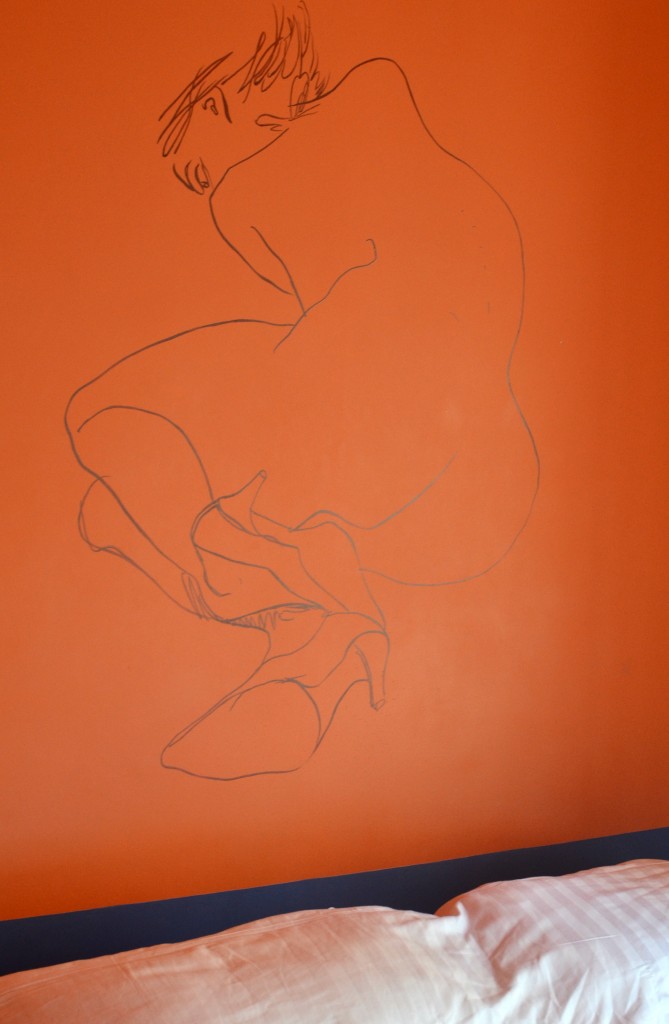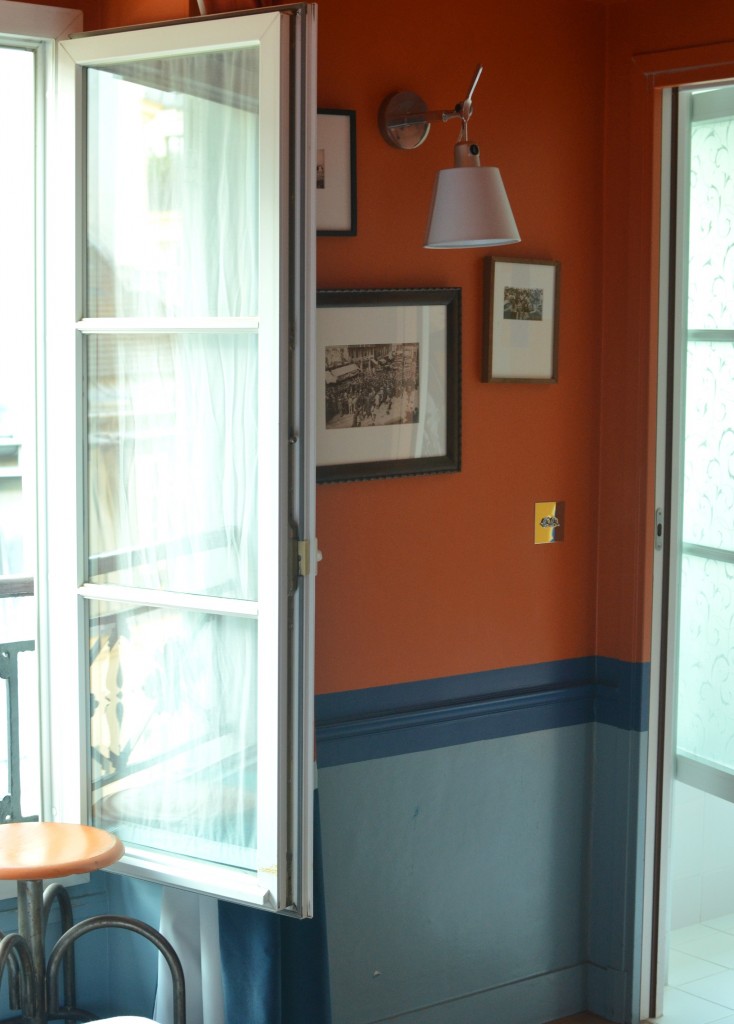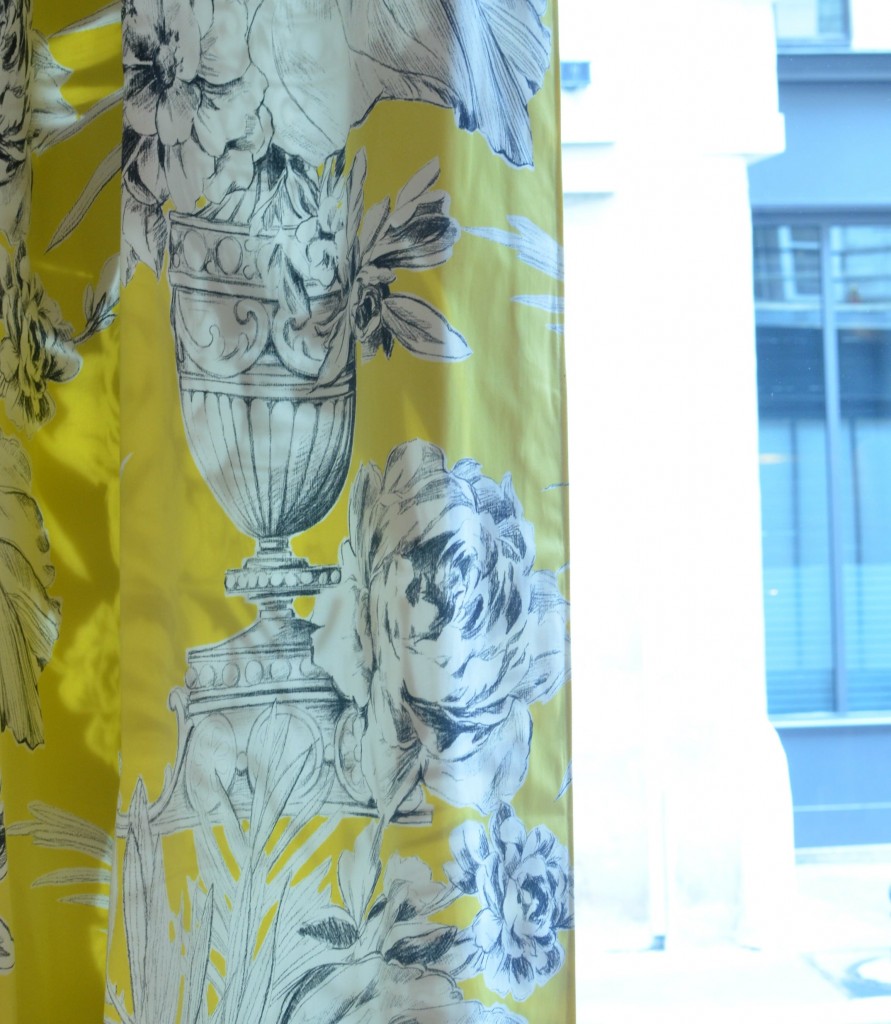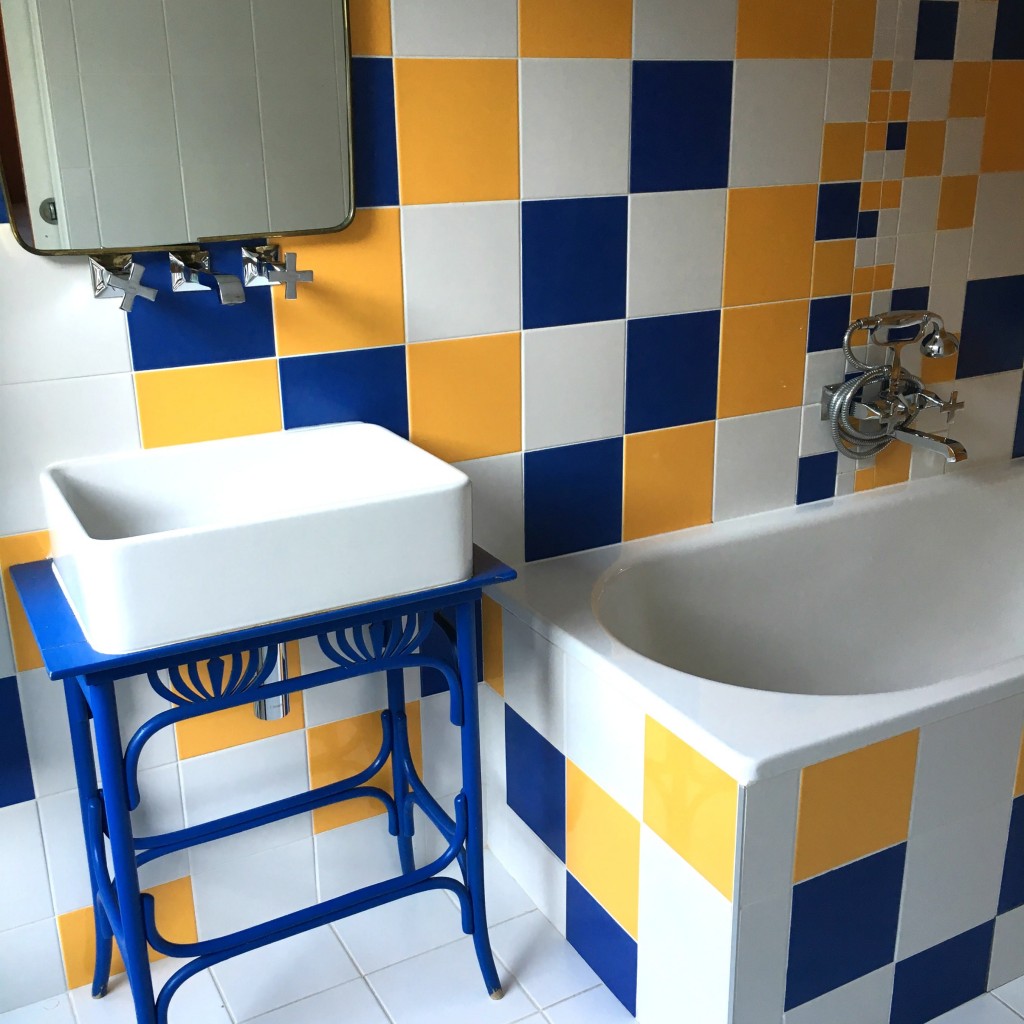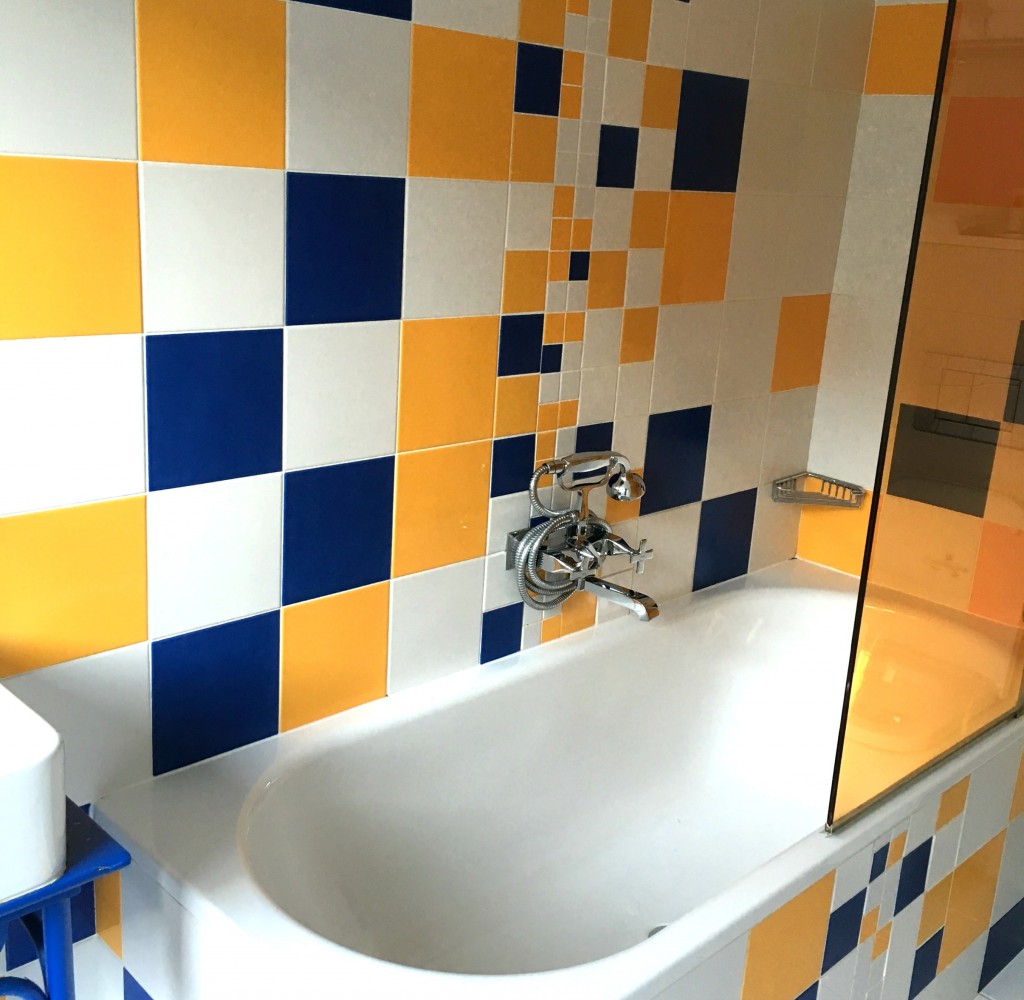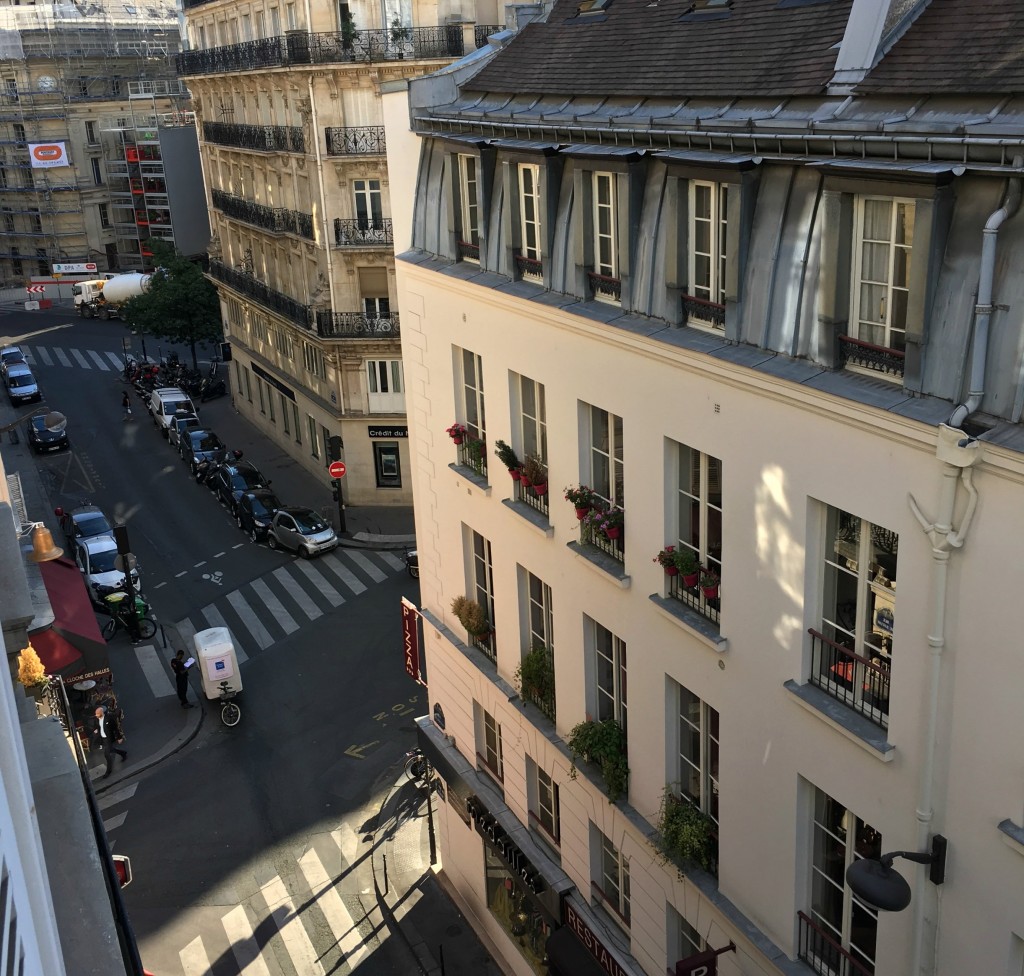 Hôtel Crayon has a real art gallery feel that is unlike anything I've ever experienced before. Julie Gauthron, a funky French designer is behind the hotel's look, with its pop-art wallpaper, specially bold and bright carpets and other artsy pieces that you have to encounter yourself. It's welcoming, offers plenty of character, is close walking distance to top attractions and is beautifully decorated.