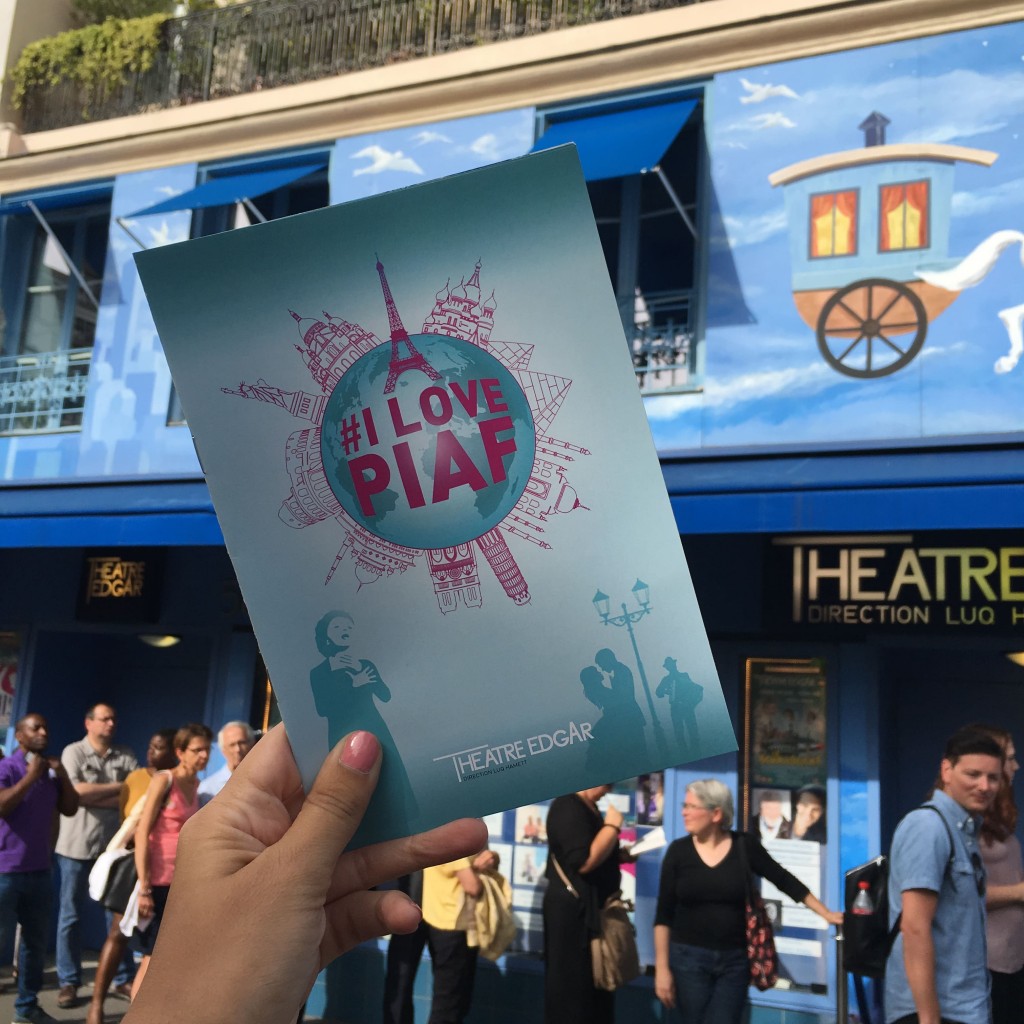 One cannot truly experience Paris without Piaf. Her music tells the story of love and loss in Paris and to hear it in French and read it in English (for those like myself who are non-French speaking) is the perfect combination. I didn't know what to expect from I Love Piaf, as it was my first non-English speaking play and I wasn't sure if I'd be able to follow along or understand what was going on. Although the entire play was performed in French, Theatre in Paris had English subtitles (in real time) across the top of the stage. It was easy to read along with, yet still allowed us to keep all eyes on the performers.
Speaking of the performers, this was my first play where the entire cast was made up of only 3 actors. I'm guessing most plays have more than a few characters because it's next to impossible to grab the attention of the audience and keep them entertained for 90+ mins. The main actors in I Love Piaf were incredible, captured my heart, and allowed me to forget that there were only 3 of them on the stage.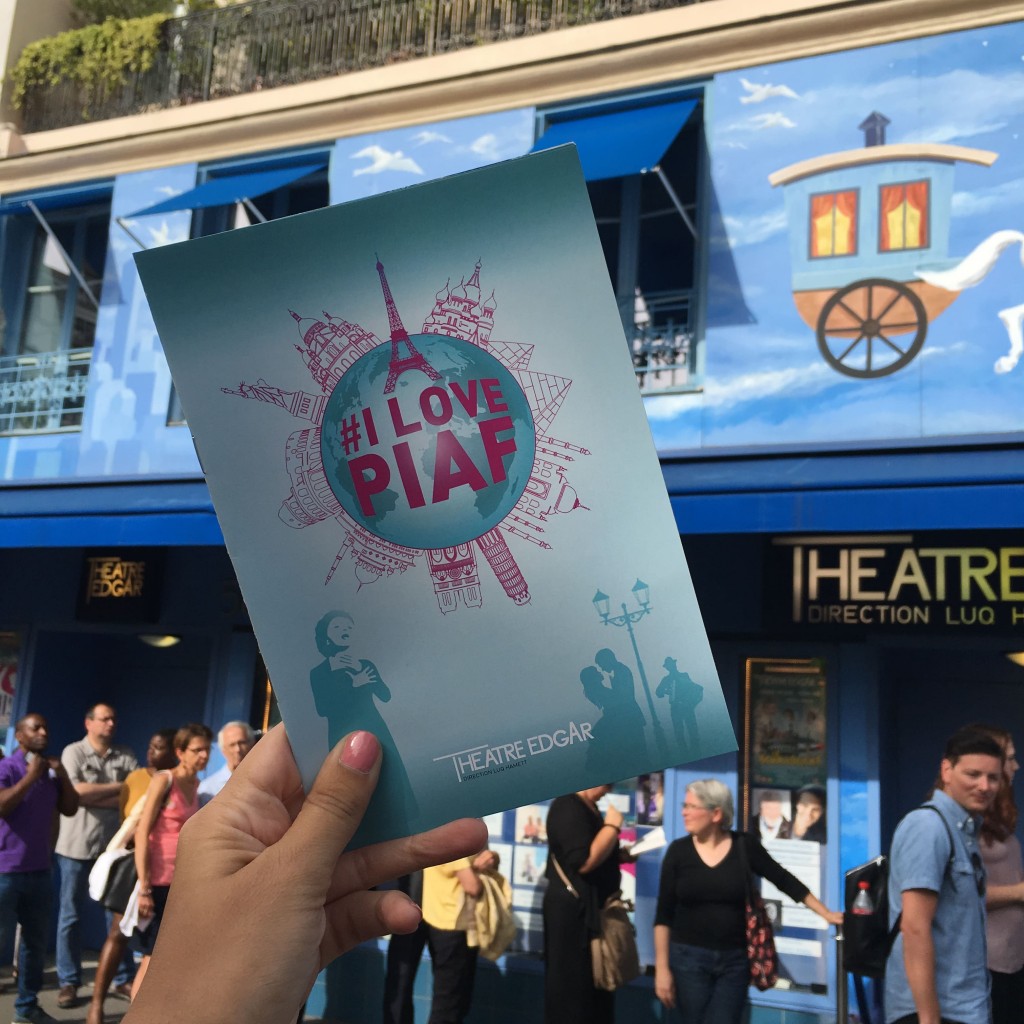 Théâtre Edgar is located in the heart of the "Années Folles" district and has an old-fashion, charming, cabaret style feel to it. Upon arriving at the theatre we were greeted by an English-speaking host who not only gave us a little history about the theatre and location, she gave us insider's information about the play and Piaf herself. We were then accompanied to the best seat in the house (in my opinion), although this tiny theatre is intimate, cozy and welcoming, so there's really no bad seat in the house. The actors are so close that you can really feel them interacting with each guest and made the entire audience feel like they were a part of the show.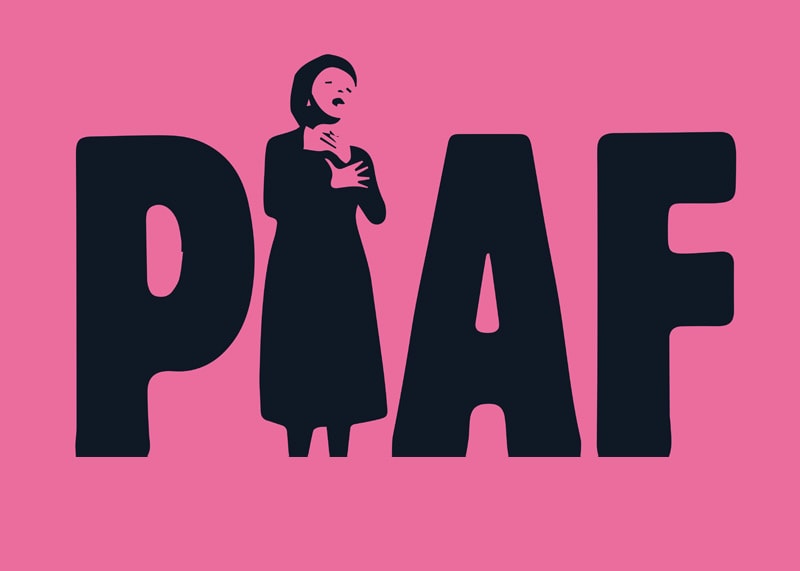 I Love Piaf was a true heart-warming experience that left us talking about it for days to come. This intimate musical tells the story of a world-wide, iconic superstar with girly spirit and who wasn't afraid to take chances. She started off performing for mobsters and gangsters, but quickly made her way to fame performing at the Champs-Elysées and all the way to one of the largest music halls in the world. People of all ages, genders and nationalities could relate to her music and easily sing along to her timeless, classic music (like La Vie en Rose, L'Hymne à l'Amour, Milord, and Je ne Regrette Rien). I don't want to give too much away, but next time you're in Paris, I highly recommend I Love Piaf. Theatre in Paris also offers an array of different performances and play that I also reccommend looking into.