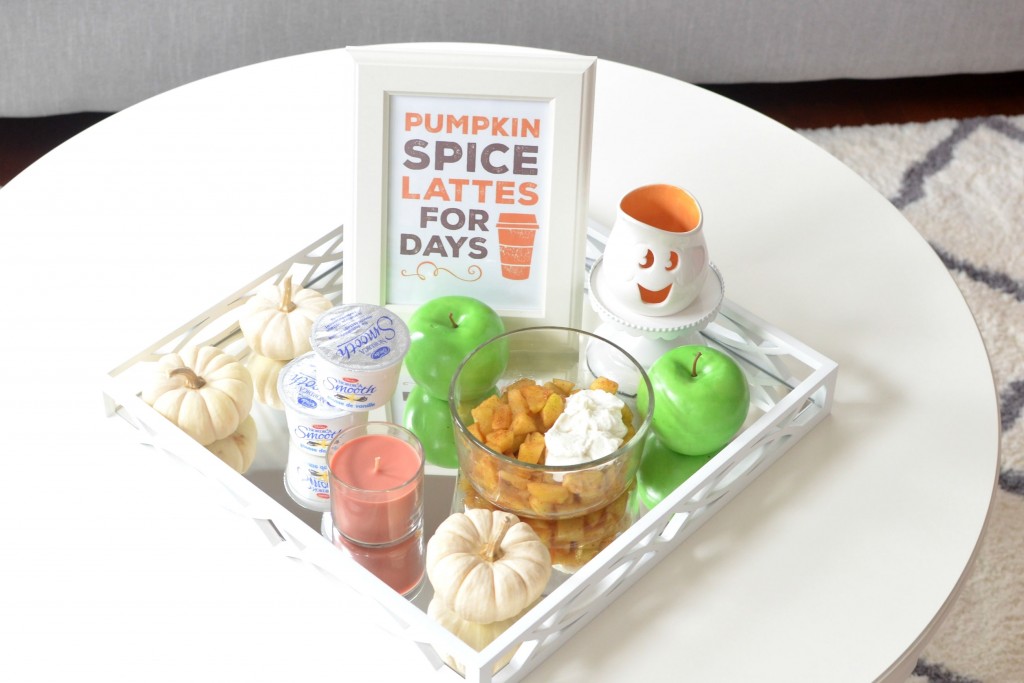 #BornOnTheFarm
If you've been following me on social media, you would have seen that I just returned home from a 3 day foodie press trip across Southwestern Ontario. Although I loved each and every venue we stopped at, apple picking had to be my fave. Nothing screams crisp, fall weather like spending the afternoon exploring your local orchard farm. I may have gotten carried away and picked one too many apples, which left me exploring new ways to enjoy them, besides on their own.  
As much as I love warm apple pie, topped with fresh whipped cream, it's full of empty calories, not to mention a ton of sugar and fat. I wanted a slightly healthier alternative to pie when I stumbled upon Apple Confit. Not only does it look incredibly delicious, thanks to its cinnamon and vanilla flavouring, it's a healthier recipe alternative than traditional apple pie.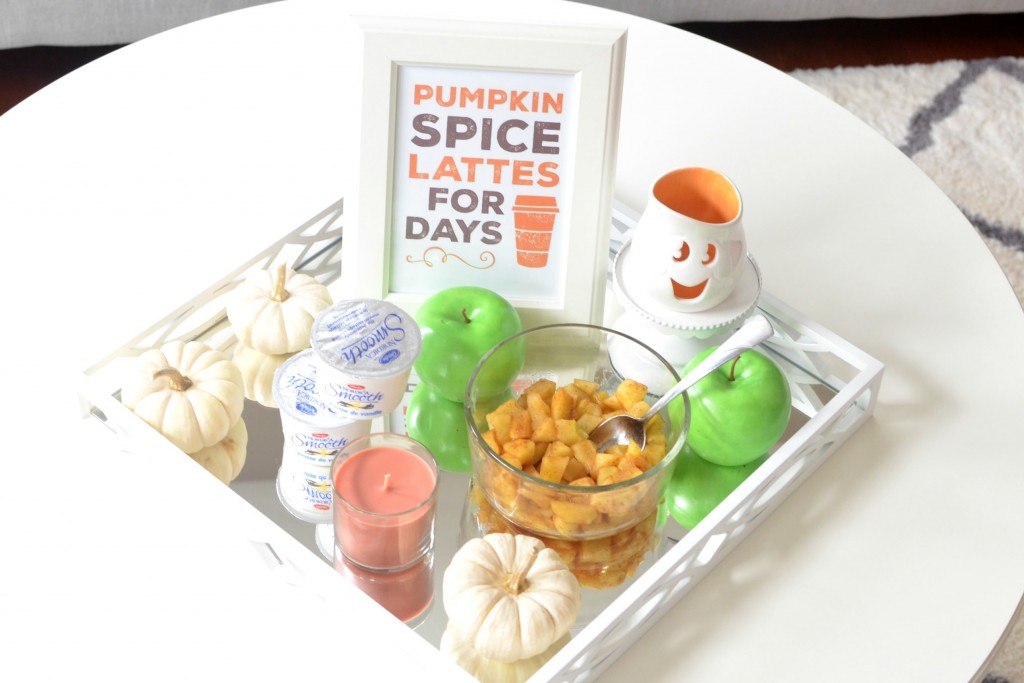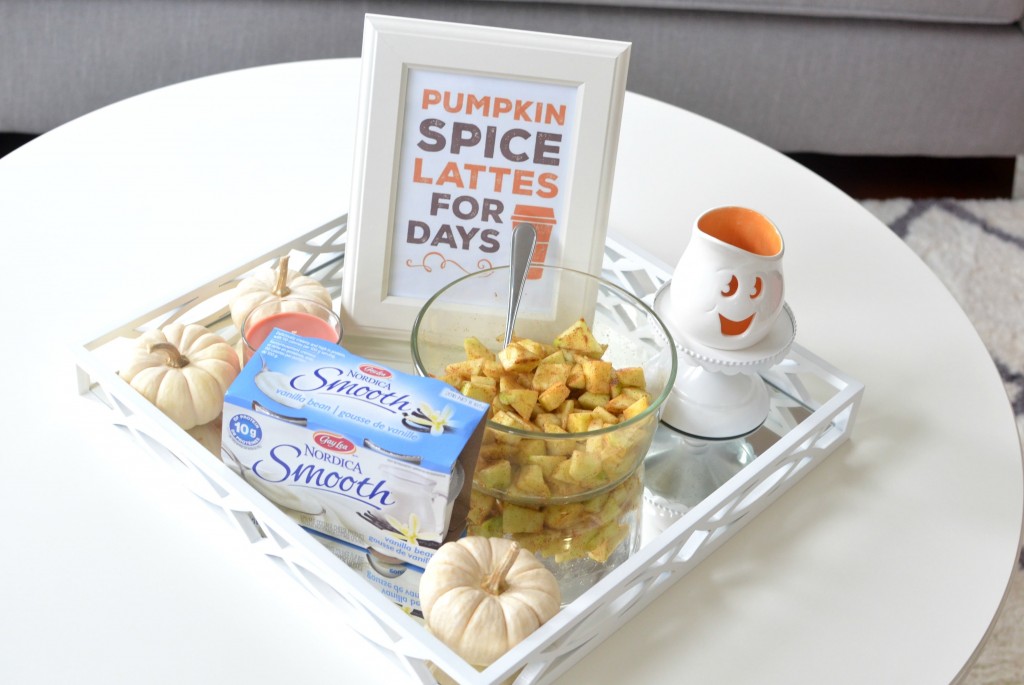 I switched up the recipe a little, cause A, I don't have the time or the patience to wait for the apples to soften in a slow cooker for hours, nor do I have a ton of ingredients to add into the mix. This girl likes to be in and out of the kitchen in record time, which is why my version can be prepped, cooked and served in less than 10 minutes (and using only 4 simple ingredients).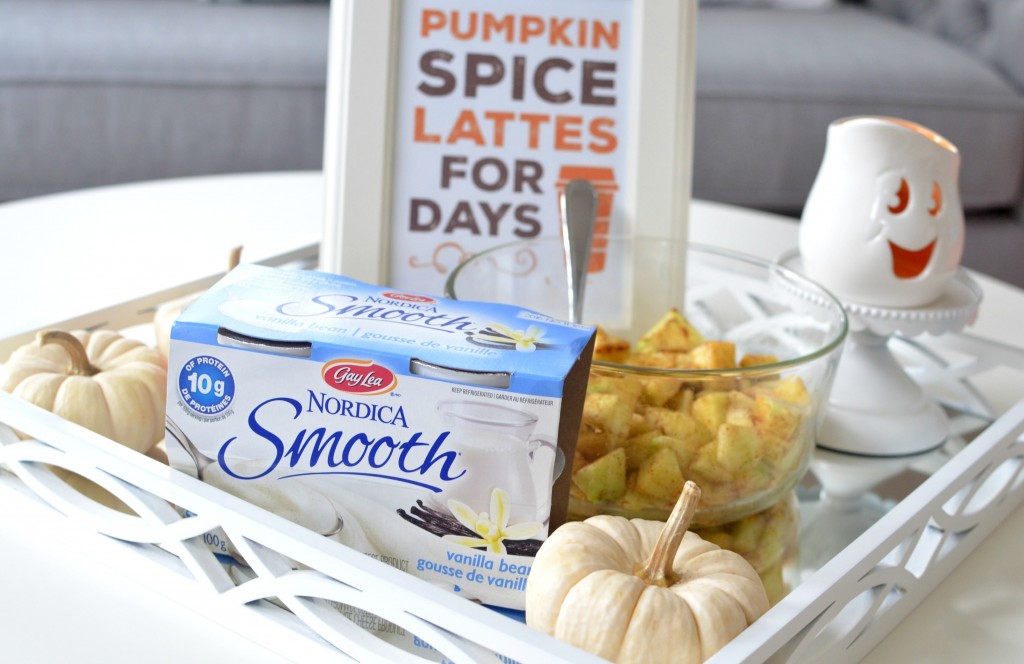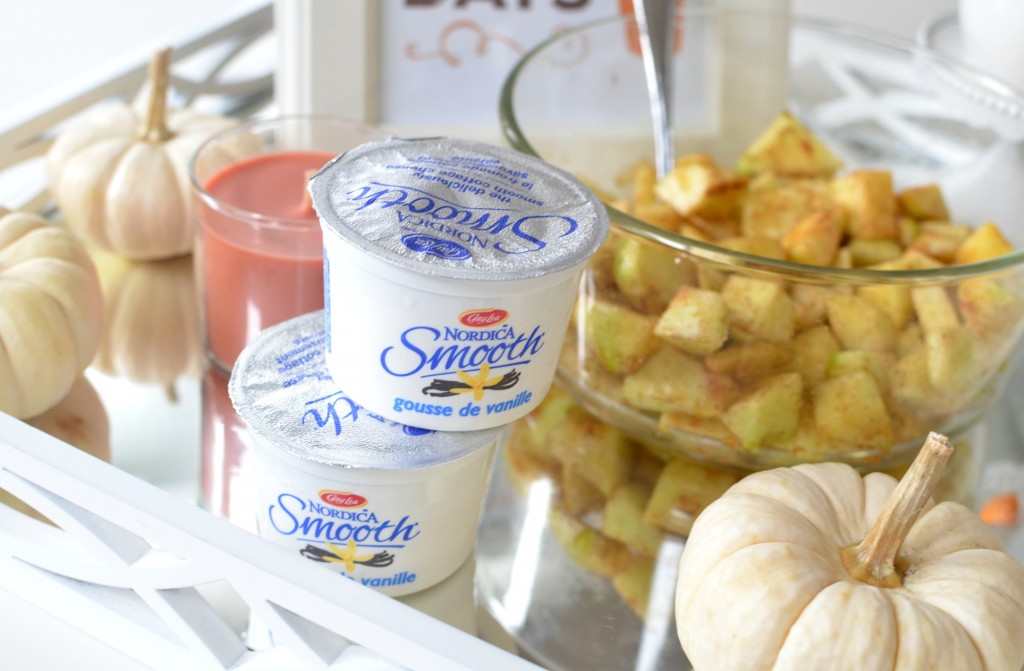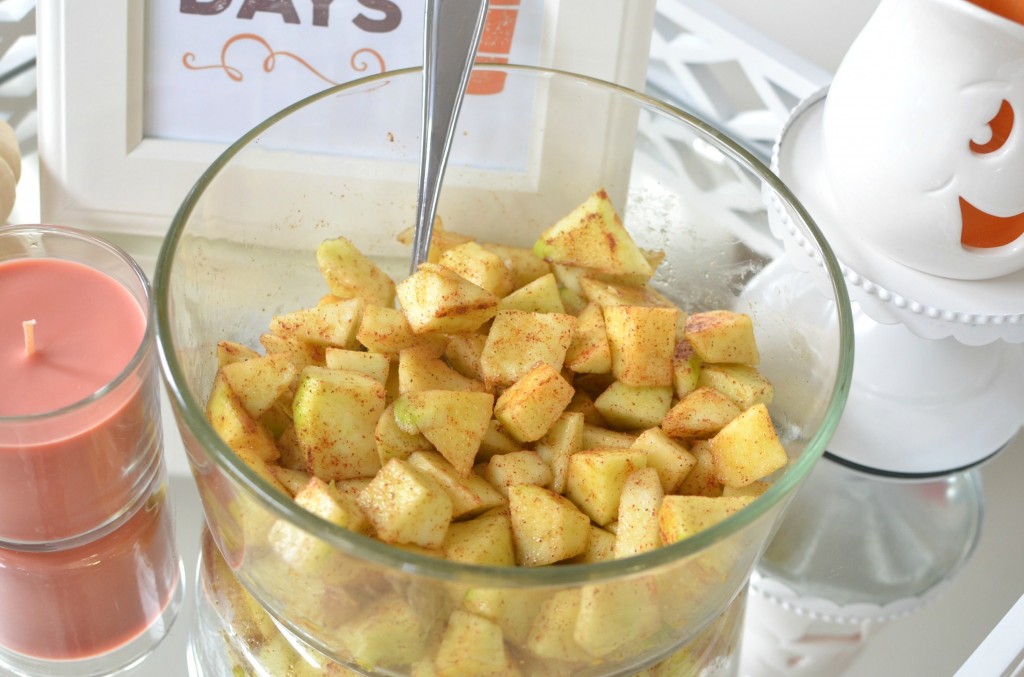 First, start with your favourite apples (I'm using 2 granny smith apples), peel, cut into small cubes and place into a microwave bowl. Then to satisfy your sweet tooth and to add flavour, toss in 1 tbsp of brown sugar and ½ tsp of cinnamon. Although Apple Confit calls for vanilla extract, we'll be using a secret ingredient that acts as both the vanilla and ice cream in one. Microwave for 2-2:30 minutes or until the apples are nice and soft. Stir everything together to help mix in all the flavours and then serve with a dollop of Gay Lea Nordica Smooth Vanilla Bean.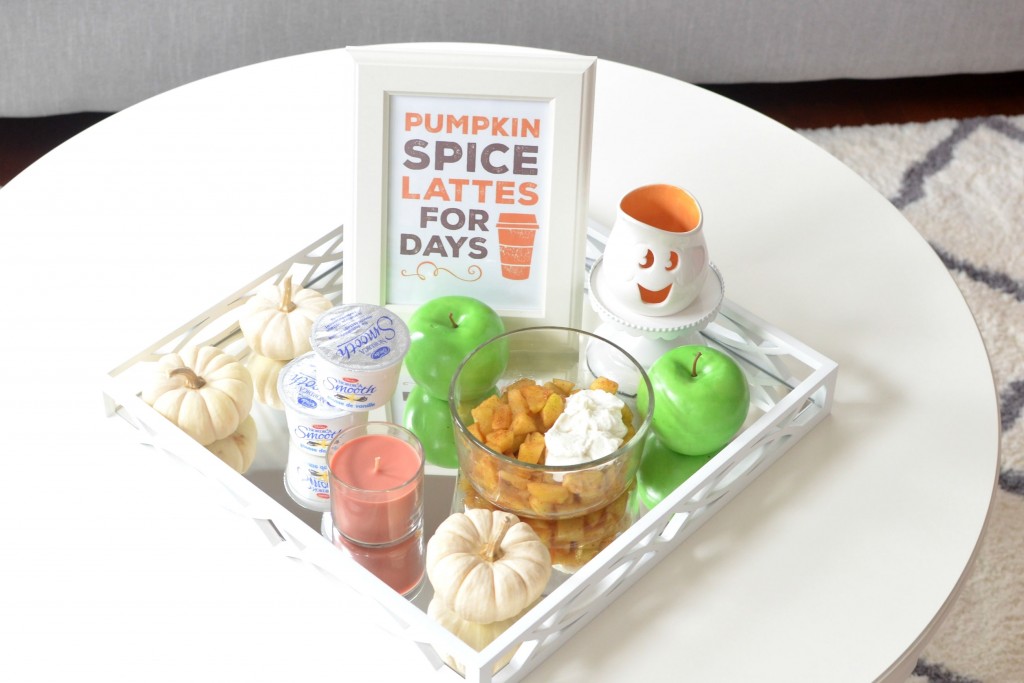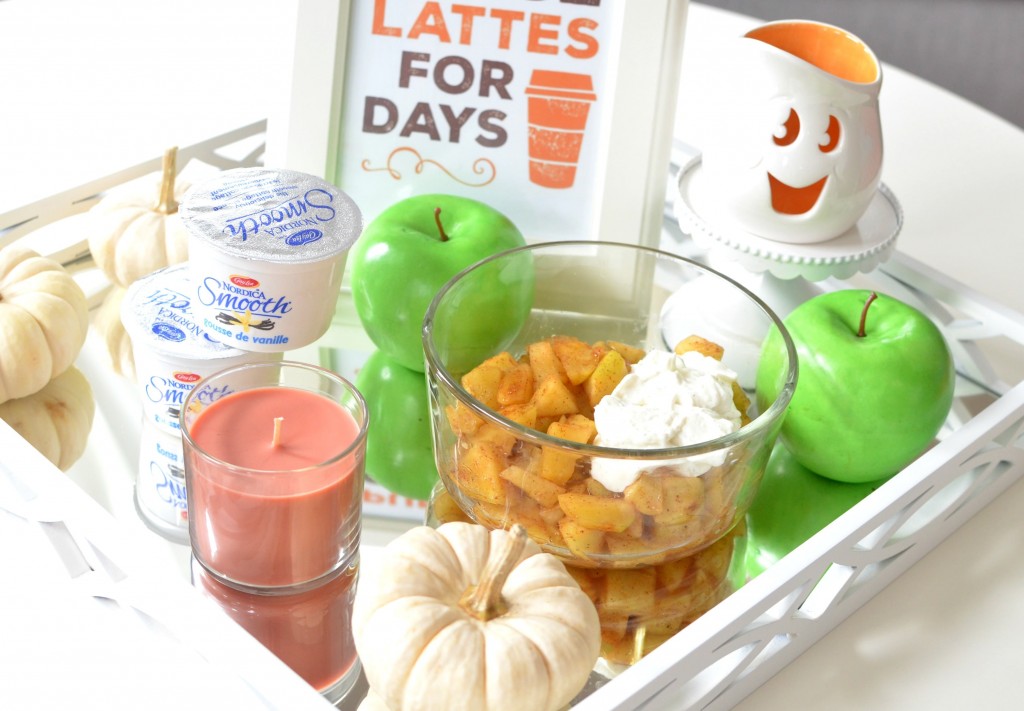 The Gay Lea Nordica Smooth Vanilla Bean has the same texture and consistency as ice cream, thanks to its rich, creamy, incredibly smooth (none lumpy) texture, but is packed full of protein and only 110 calories per serving, compared to the empty calories found in ice cream. It can be served for breakfast, an afternoon snack or even as a fancy dessert after dinner, and offers the perfect balance between sweet, salty and tart. Since you only need cinnamon, brown sugar, a few apples, cottage cheese and a microwave, not only can this Apple Confit be made quickly, it's full of pure, all natural ingredients that are healthy and scrumptious.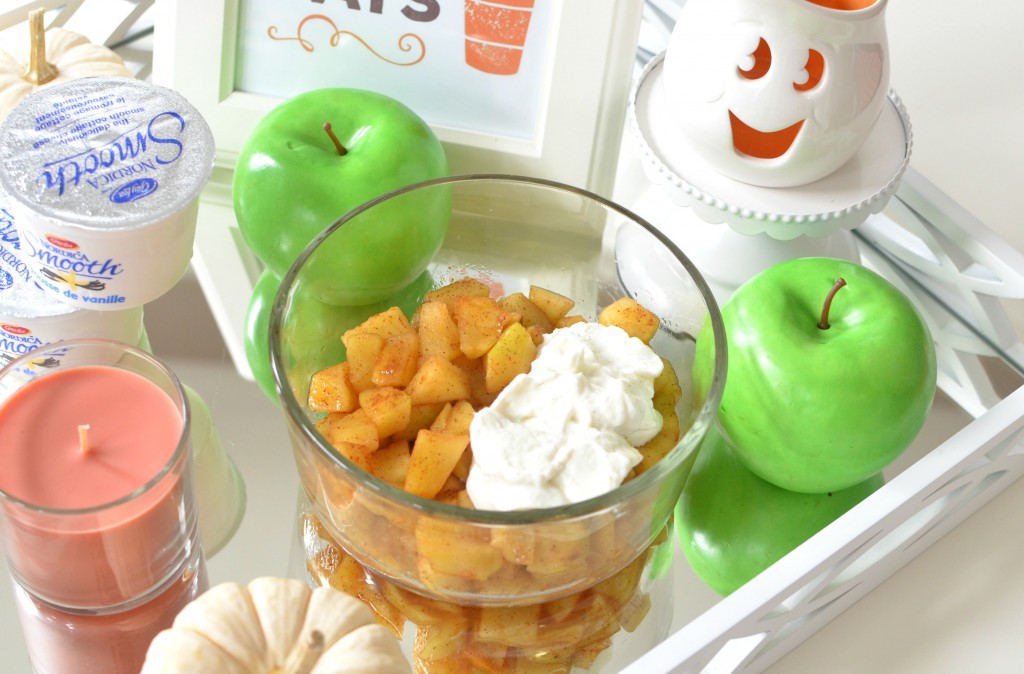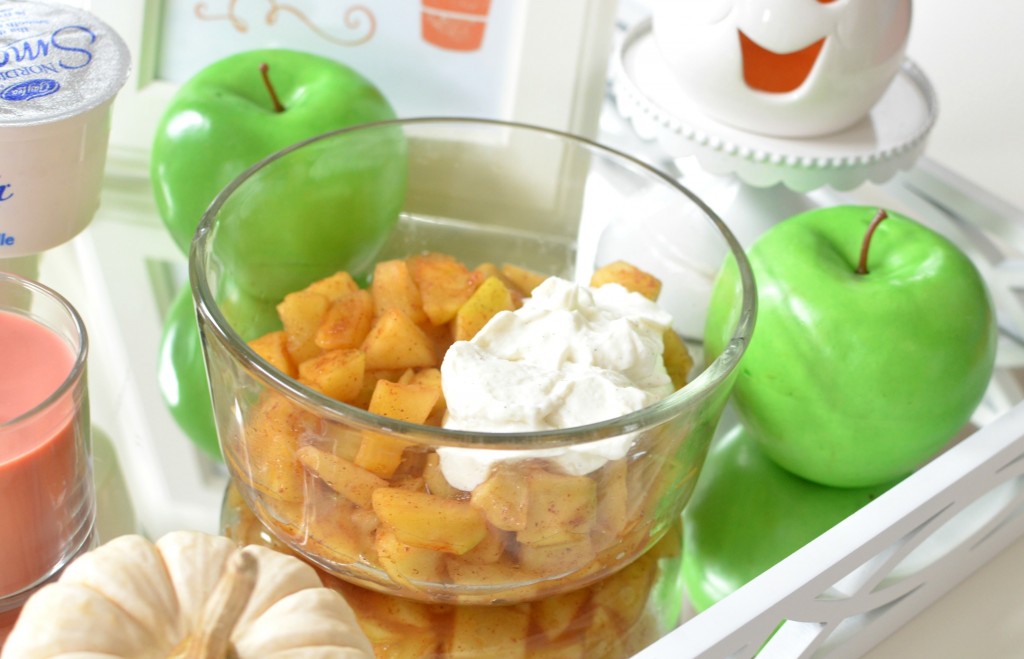 "Disclosure: I am part of the Gay Lea Ambassador Campaign and I receive special perks as part of my affiliation with this group. The opinions on this blog are my own."