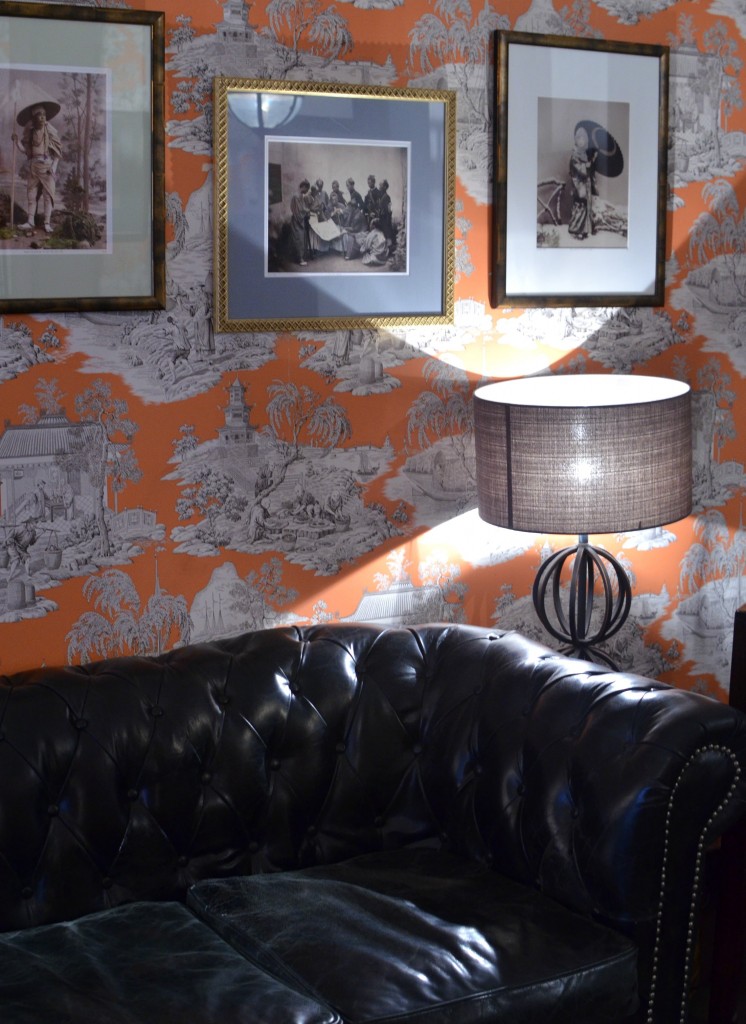 Looking for a trendy, yet cozy hotel in Paris, look no further than Hotel R. Kipling. This unique boutique-style hotel is nestled in Montmartre, in the heart of Paris, between Opera Garnier and the Sacré Coeur. It's warm, rich and masculine colour scheme plays tribute to novelist Rudyard Kipling, who was known for his love of both travel and Asia. You will find incredible art designs through the entire hotel by the talented Christine Gerondeau and the hotel reception area has an intellectual gold and orange interior that is warm and inviting.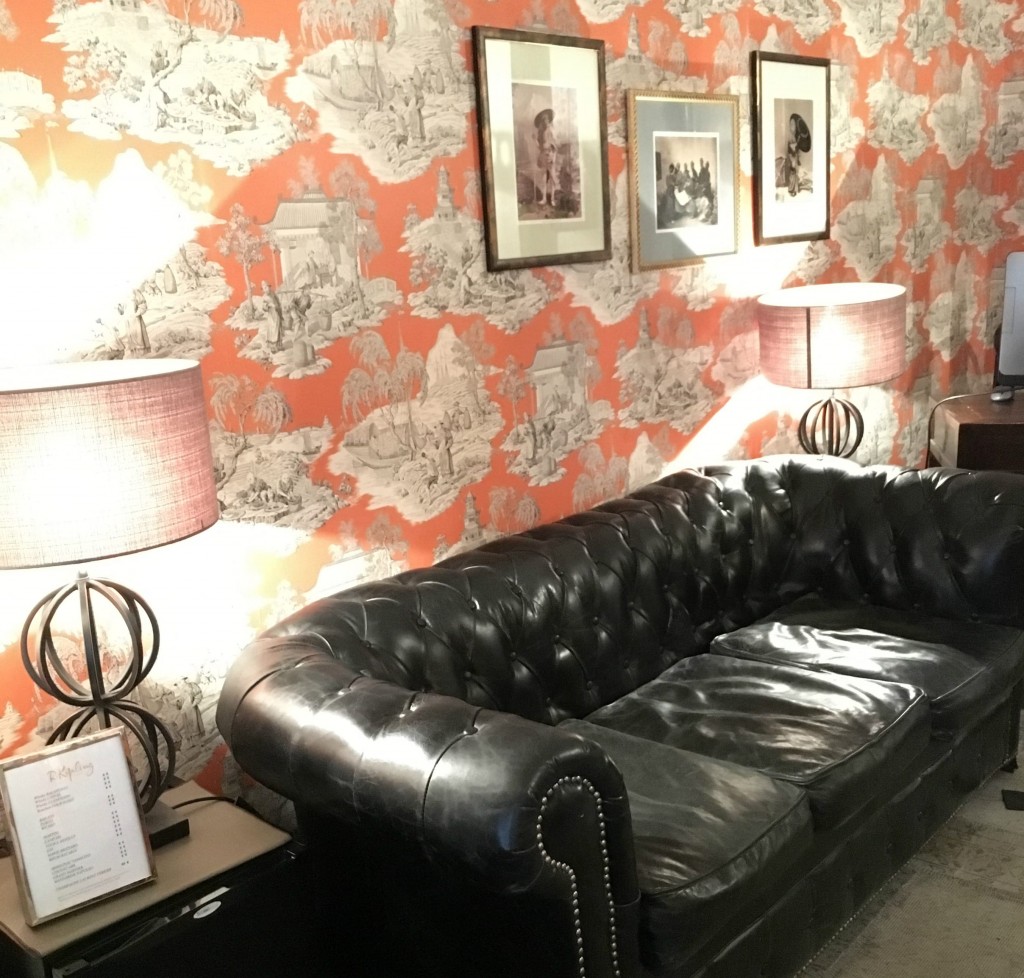 Hotel R. Kipling is a part of the Happy Culture Collection, which means when you stay here, you can enjoy all the amenities from any one of Happy Culture hotels at no extra cost. At R. Kipling we enjoyed "Happy Times" in between 2 and 6PM which served an array of exceptional teas and then from 6 to 8PM we enjoyed a large selection of wines in the main lobby. Of course, each hotel has their own Happy Times, which you can take full advantage of, which only enhanced our vacation. Looking to recharge your iPhone while you are out, a place to take a quick break and recharge your batteries over an espresso, did a little too much shopping and don't want to carry around your bags or need to use the facilities, no problem, simply download the Happy Culture app and find out the closest hotel to you. The hotel employees at all hotels will welcome you with open arms and you can take advantage of all these amazing services for free, and not just at your hotel. I can't tell you how handy this was, we must have stopped by a handful of hotels while we were out and about, taking full advantage of umbrellas, charging stations and delicious snacks, treats and drinks.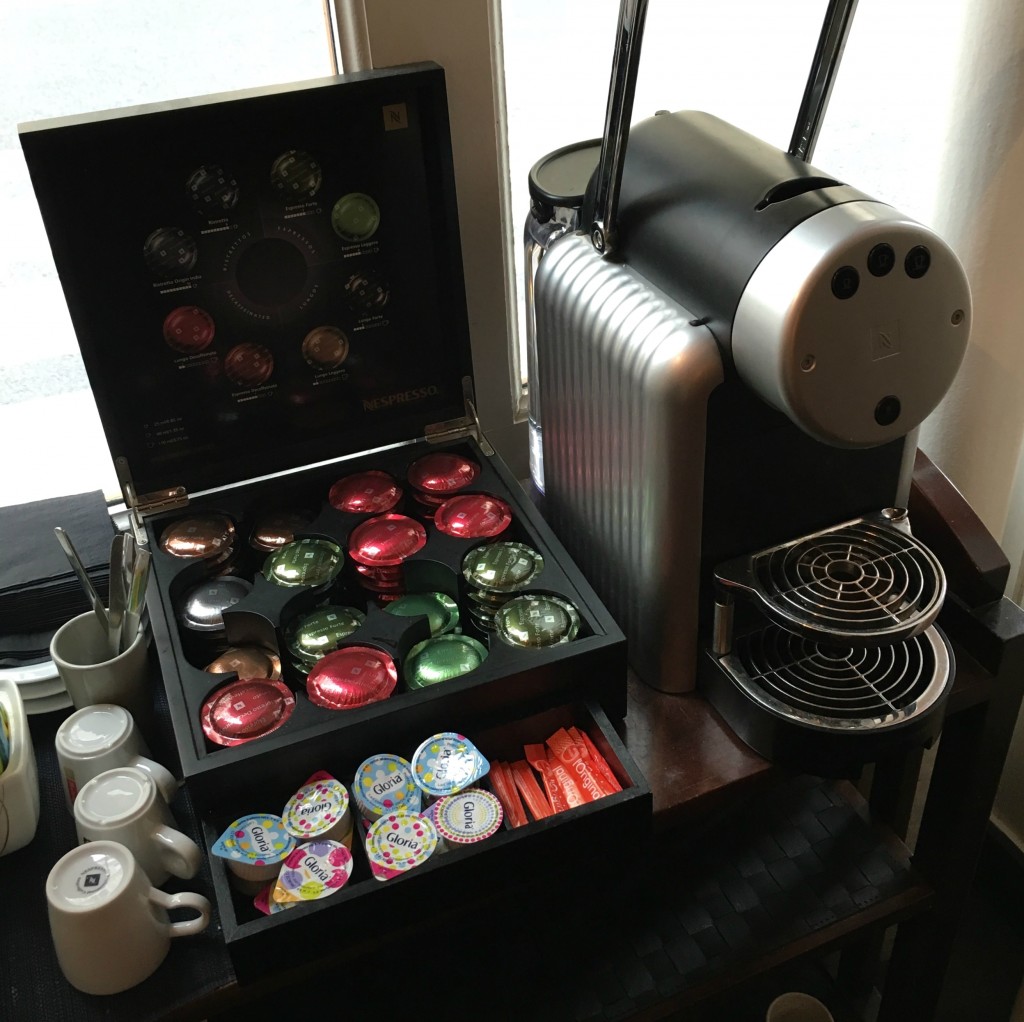 Happy Times with Wine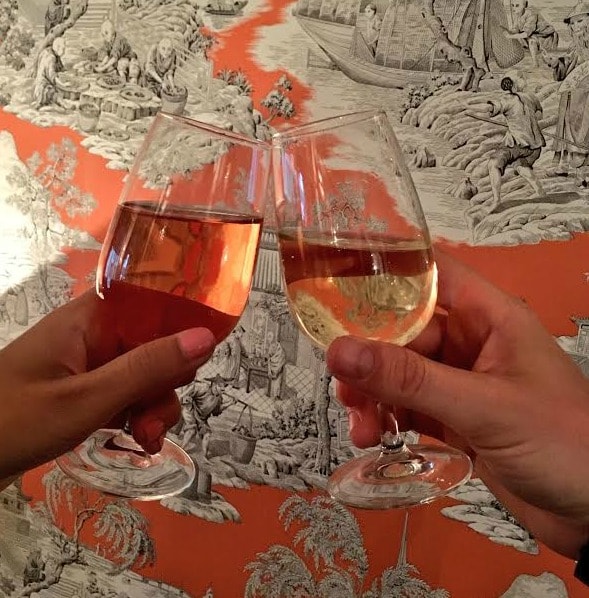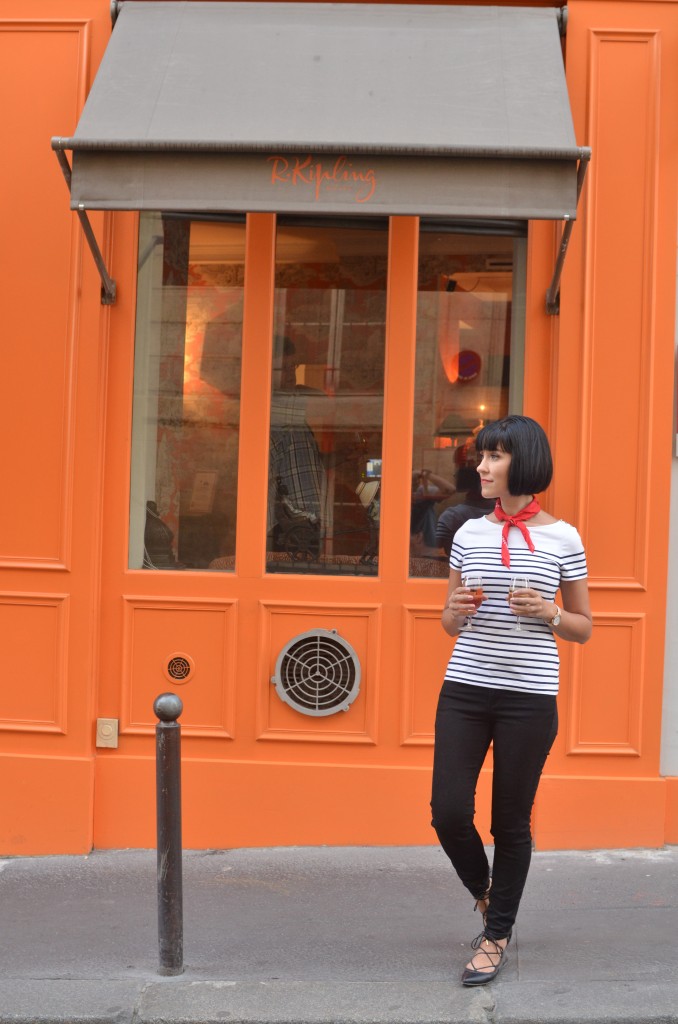 The main floor features a stunning sleek, black leather chesterfield with studded detail, an impressive solid oak bookshelf (on either side of a fireplace and a large hanging TV), that's filled with both classic, vintage and modern-day books. The entire lobby is done in a stunning orange Eastern wallpaper, vintage-style lamps, large paintings, statuettes, a console table, along with a vintage world map and bar area.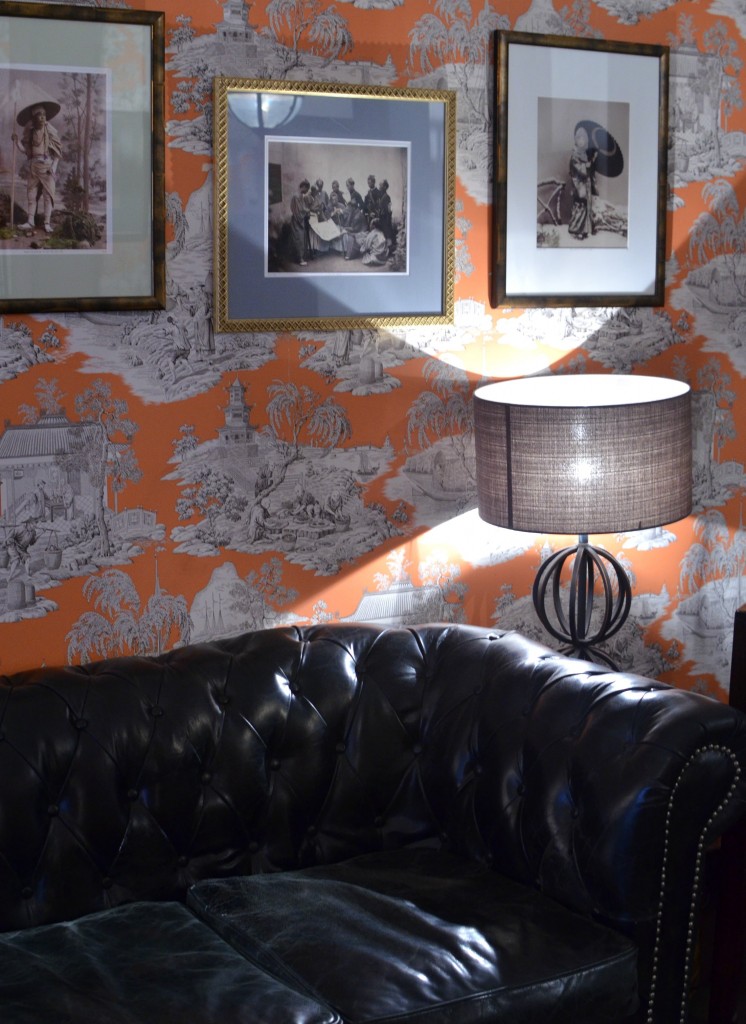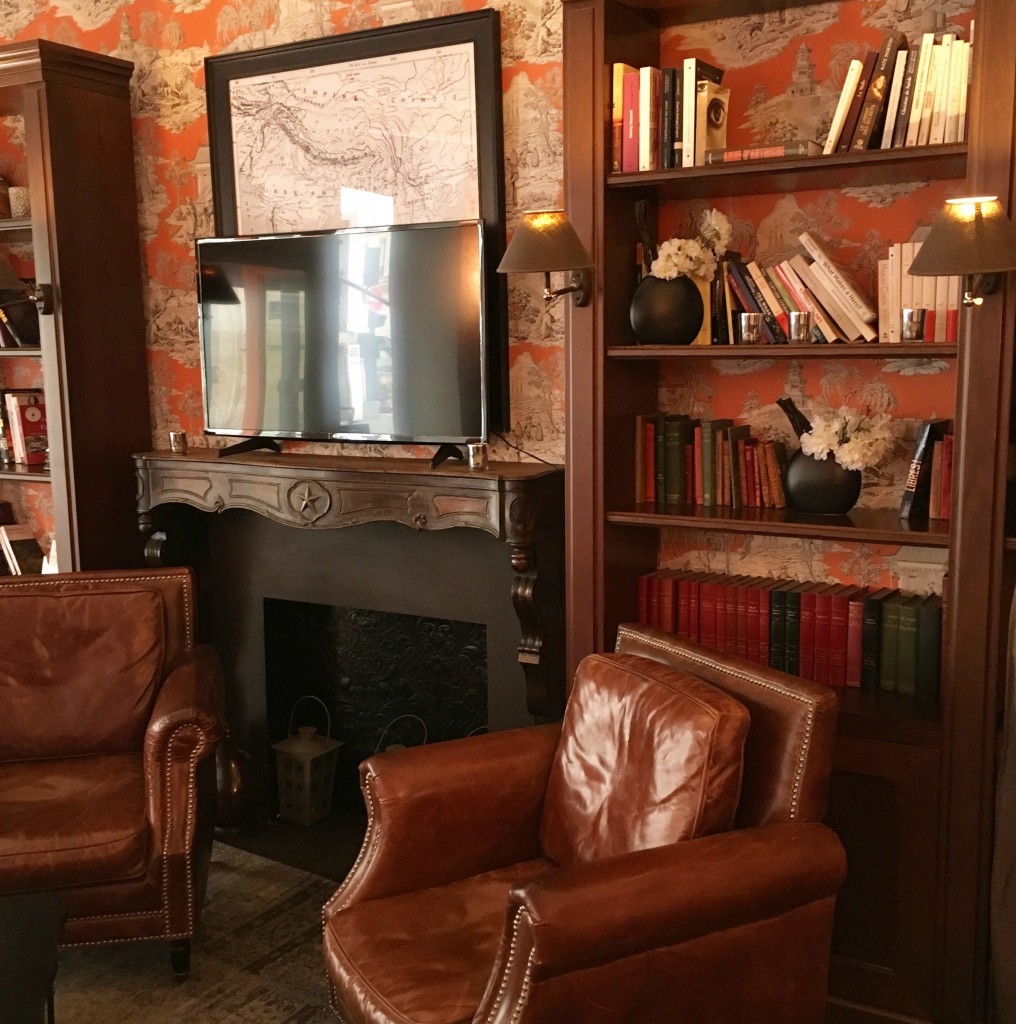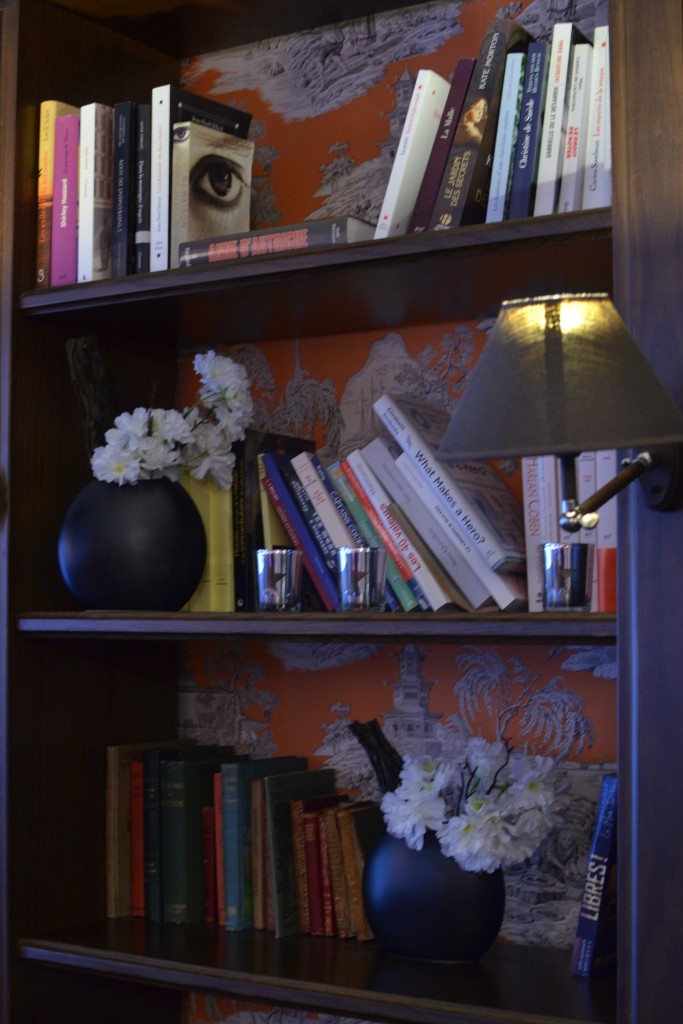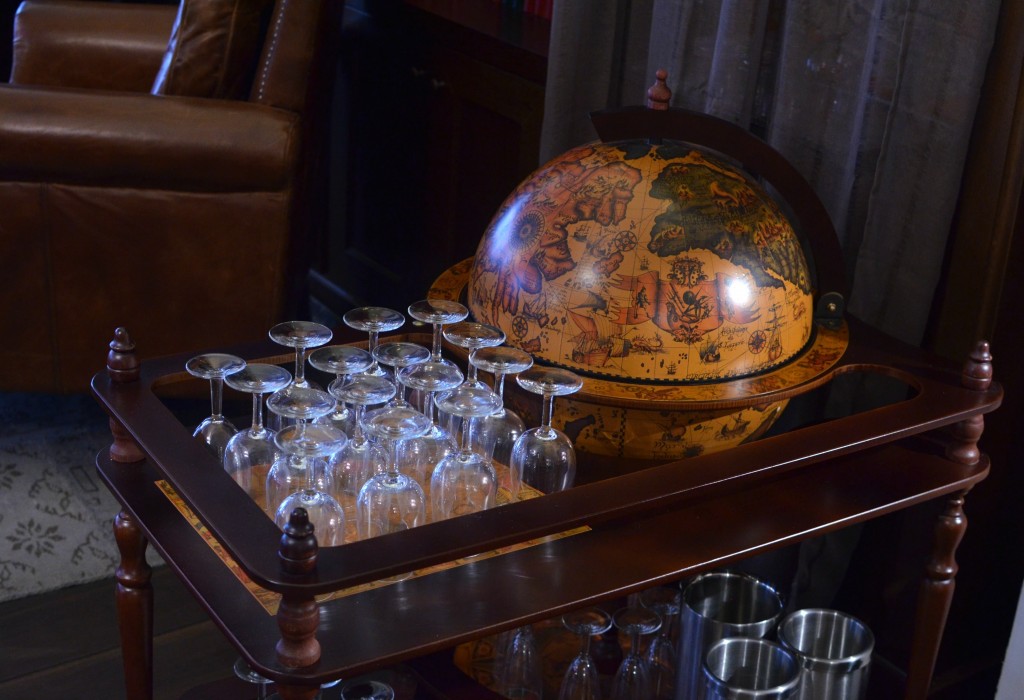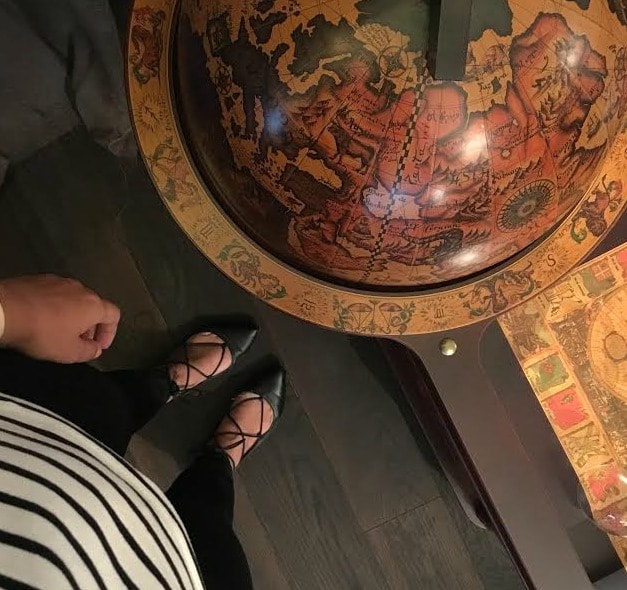 Our room was anything but ordinary, it featured a comfortable Queen size bed in the centre of the room, a flat-screen TV for our viewing pleasure, private bathroom with bathtub and shower, a safe and even a small desk if I wanted to do some blogging. The hotel offers free WIFI, complimentary hair dryer and lovely fragranced toiletries. It was the perfect place to snuggle up to after a busy day of sightseeing, shopping and exploring the city.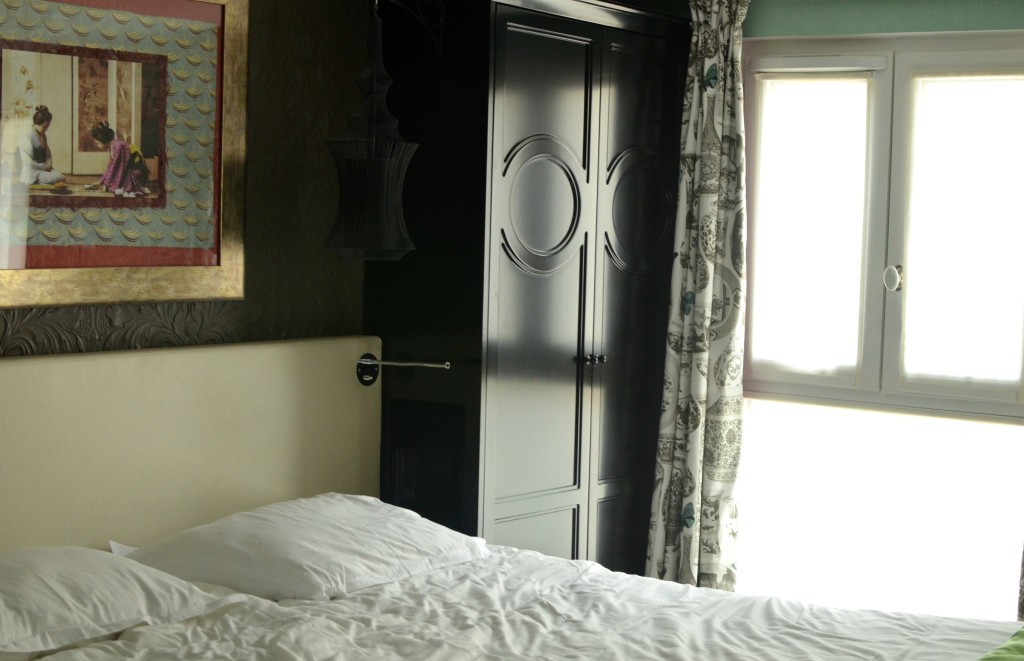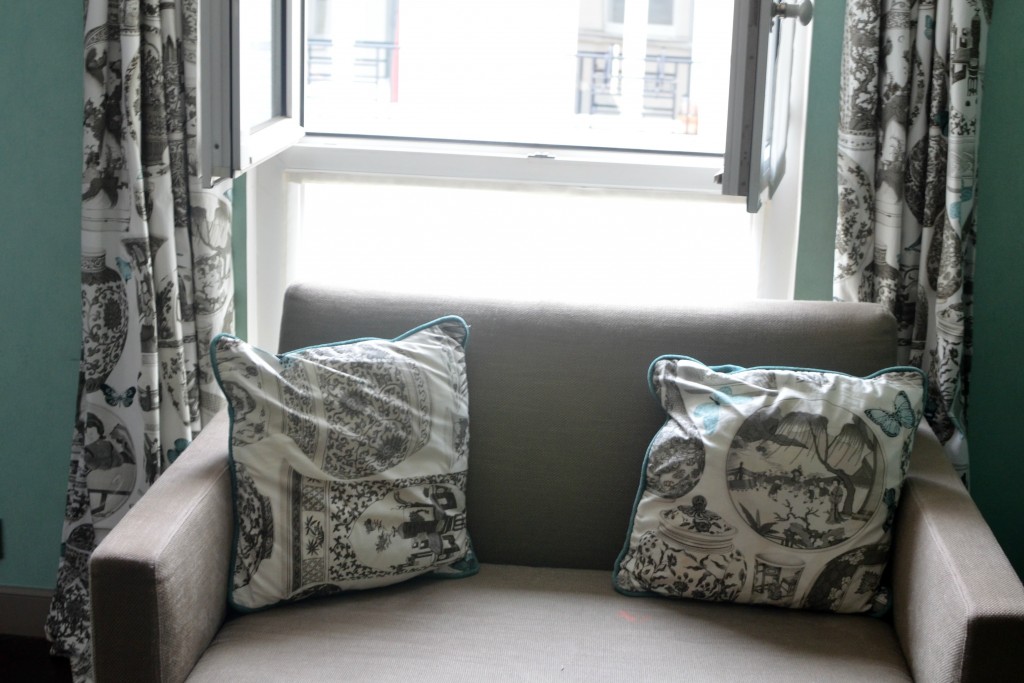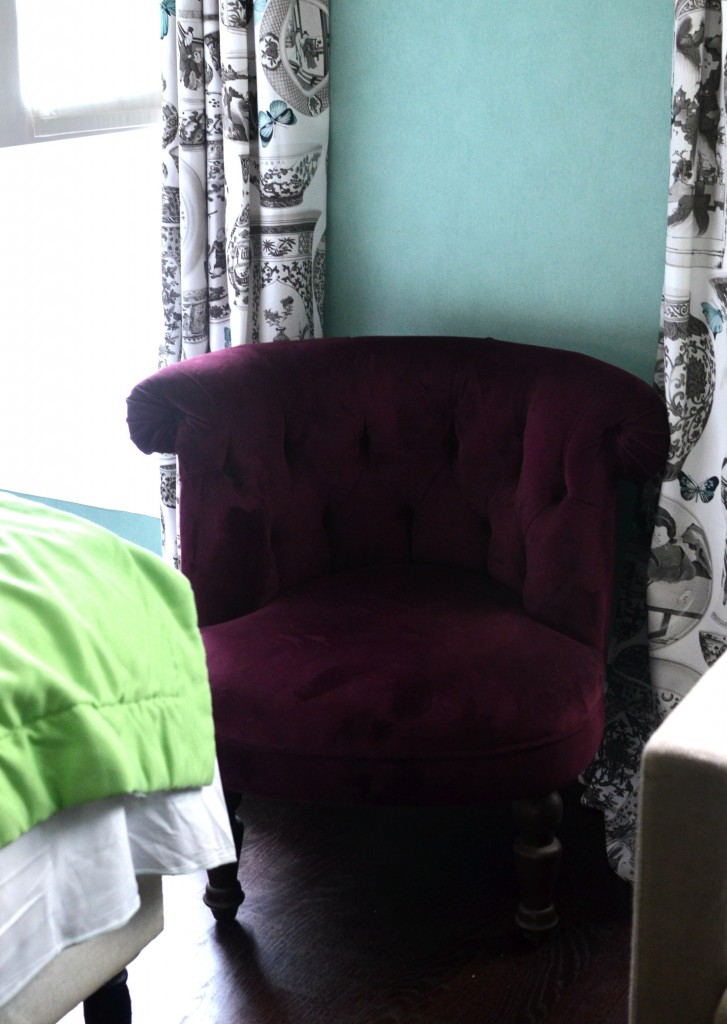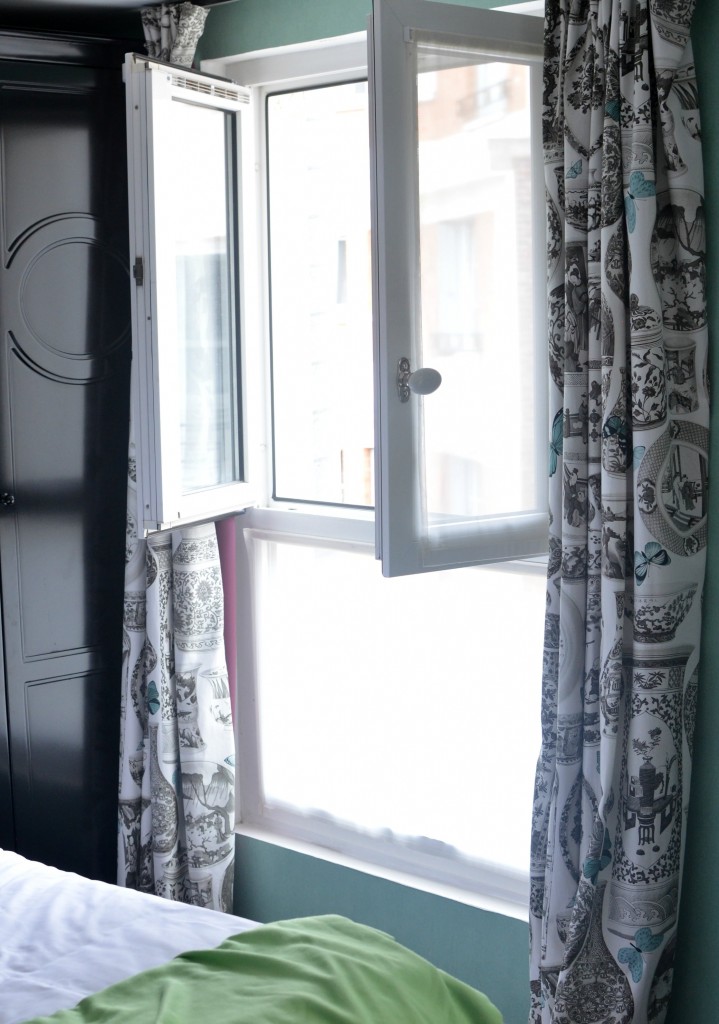 Breakfast in bed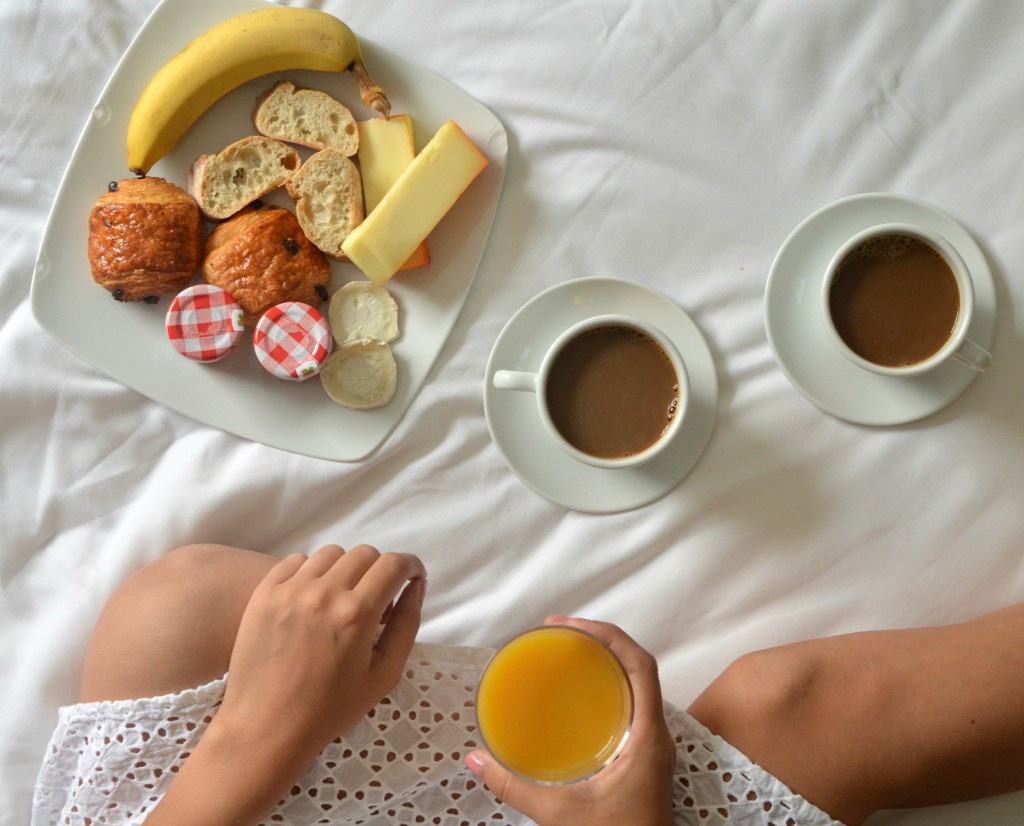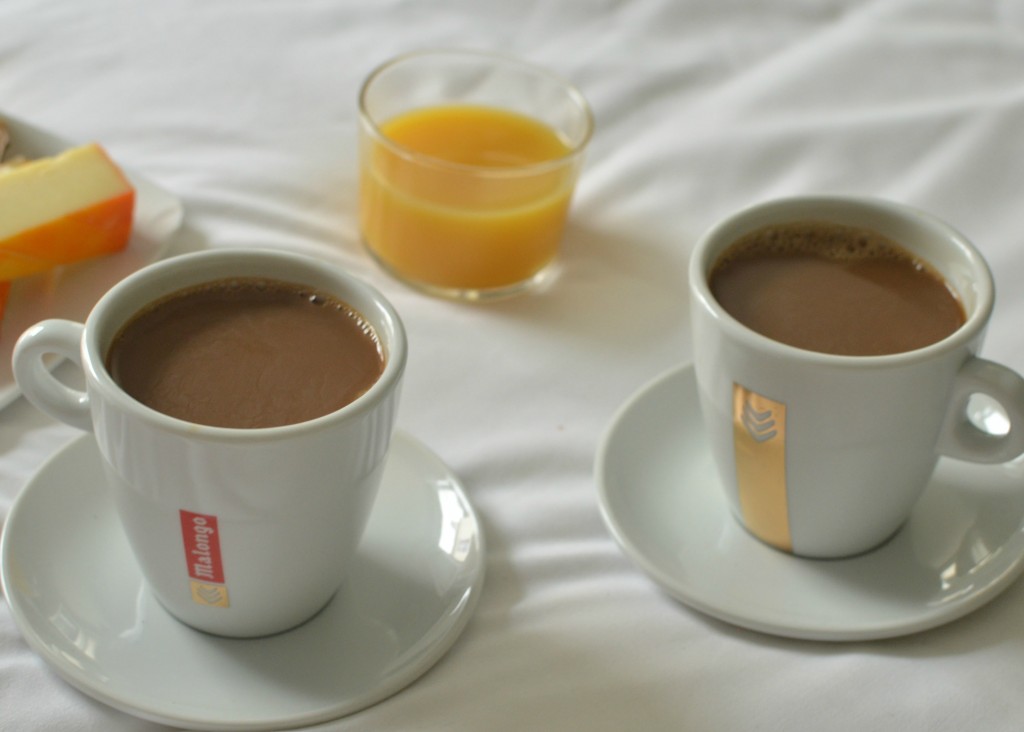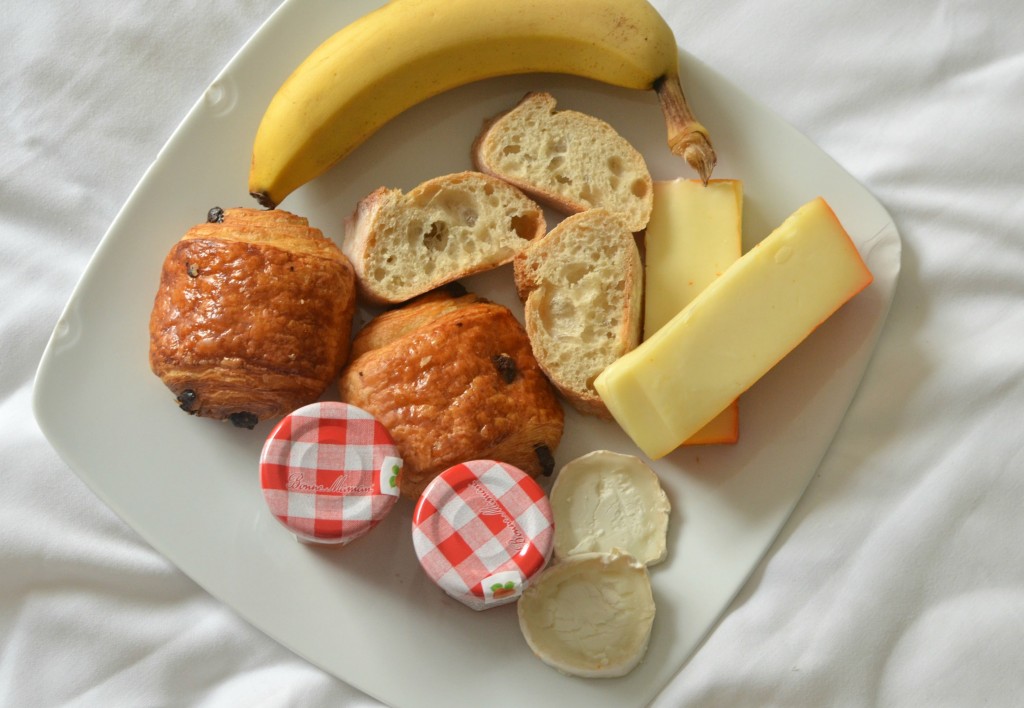 View from our room