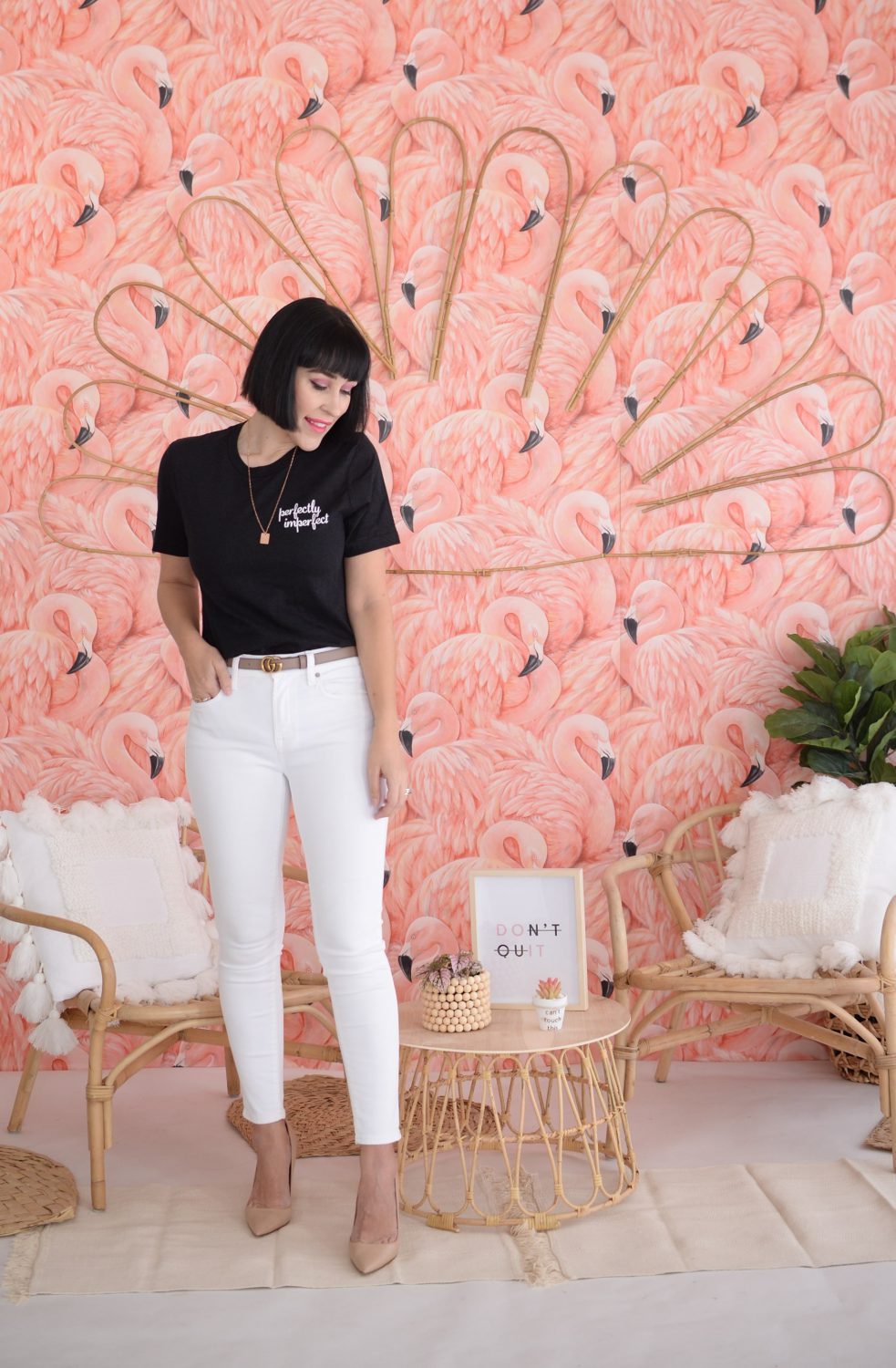 Today we are going to chat about some local entrepreneurs that are following their passion and enriching the London Ontario area. These 20 businesses are the backbones behind a sustainable local economy. When you decide, as a consumer, to support a local business, you will enjoy the benefits of knowing you're providing a business with a hope and dream. I fond that when you personally know the people behind each brand, you will make real connections that you can't find anywhere else. I'm here to celebrate and highlight some of my favourite businesses in the Forest City, in hopes you fall in love with them too. Remember, giving these businesses a follow on Instagram, is a free way of supporting them (I've linked all their accounts to make it easy for you).
"Lindsay's Creations started in 2016, when I was looking for something specific and couldn't find it! I decided I would just create it myself. With a passion for quality designed items, I ensure everything that has Lindsay's Creations name on it has the quality that it could have been bought from a store and items that I would want to buy myself. I enjoy working with my customers and making their personalized items come to life."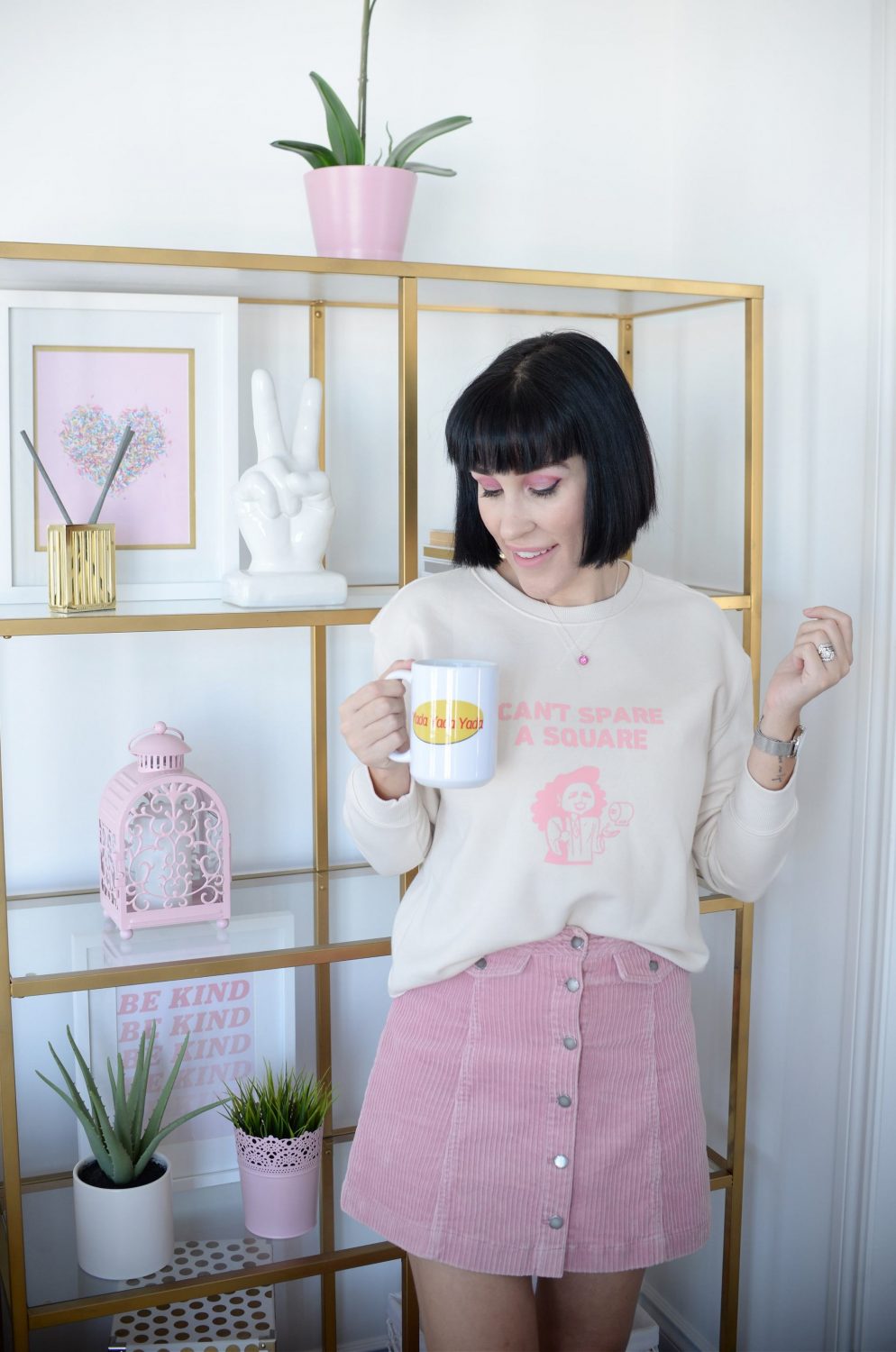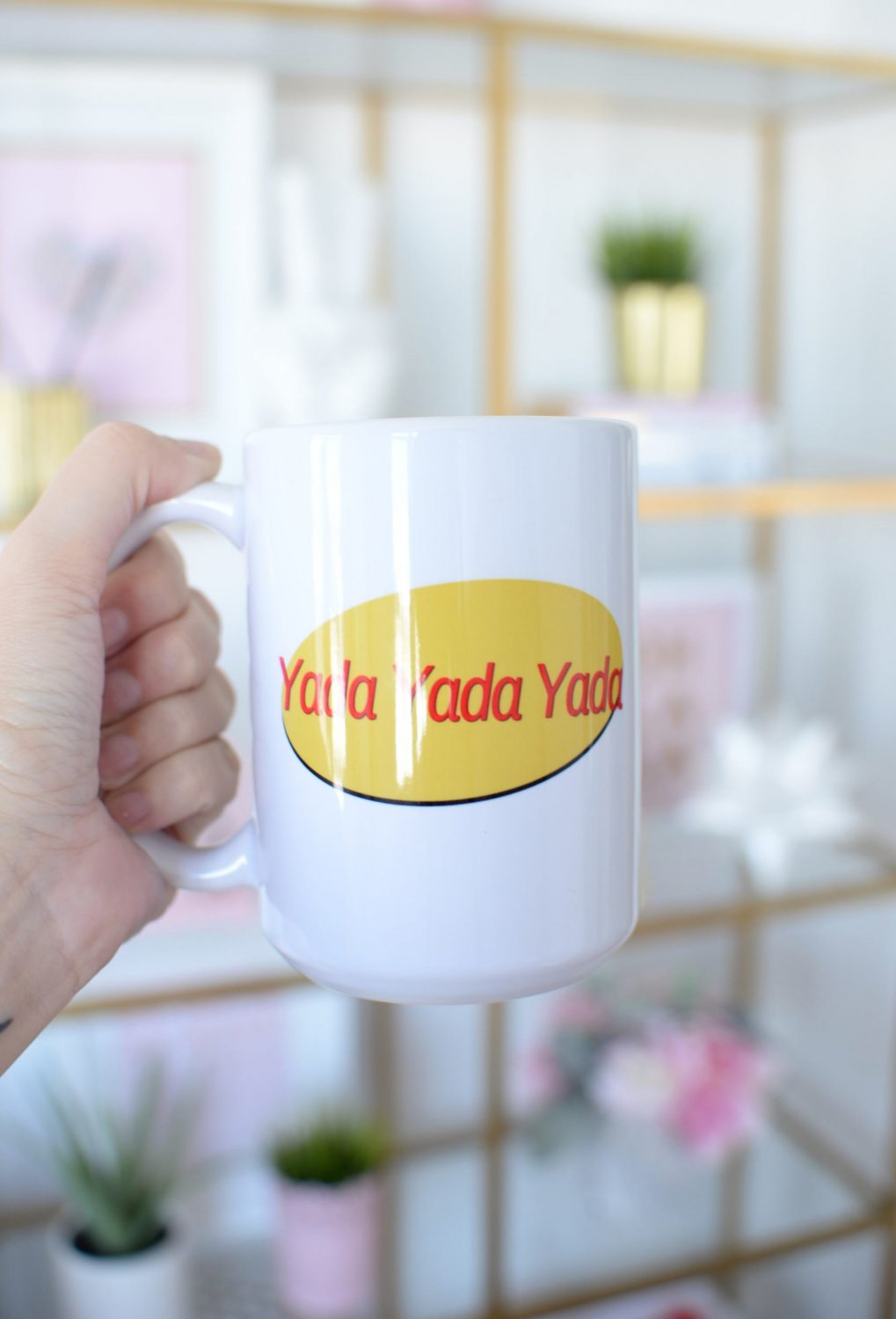 "Angie loves to make pretty things! That's why she took her love of sewing/crafting and created The Cotton Leaf. She uses modern, designer fabrics to make handmade accessories, such as key fobs, lip balm holders, coffee sleeves, masks, scrunchies, scrub caps, pouches and more. The newest pouch style being the Open Wide Makeup Bag, pictured. It's also great as a toiletry bag, for travelling (when the time comes that we can do that again!) These ain't your grandma's fabrics!"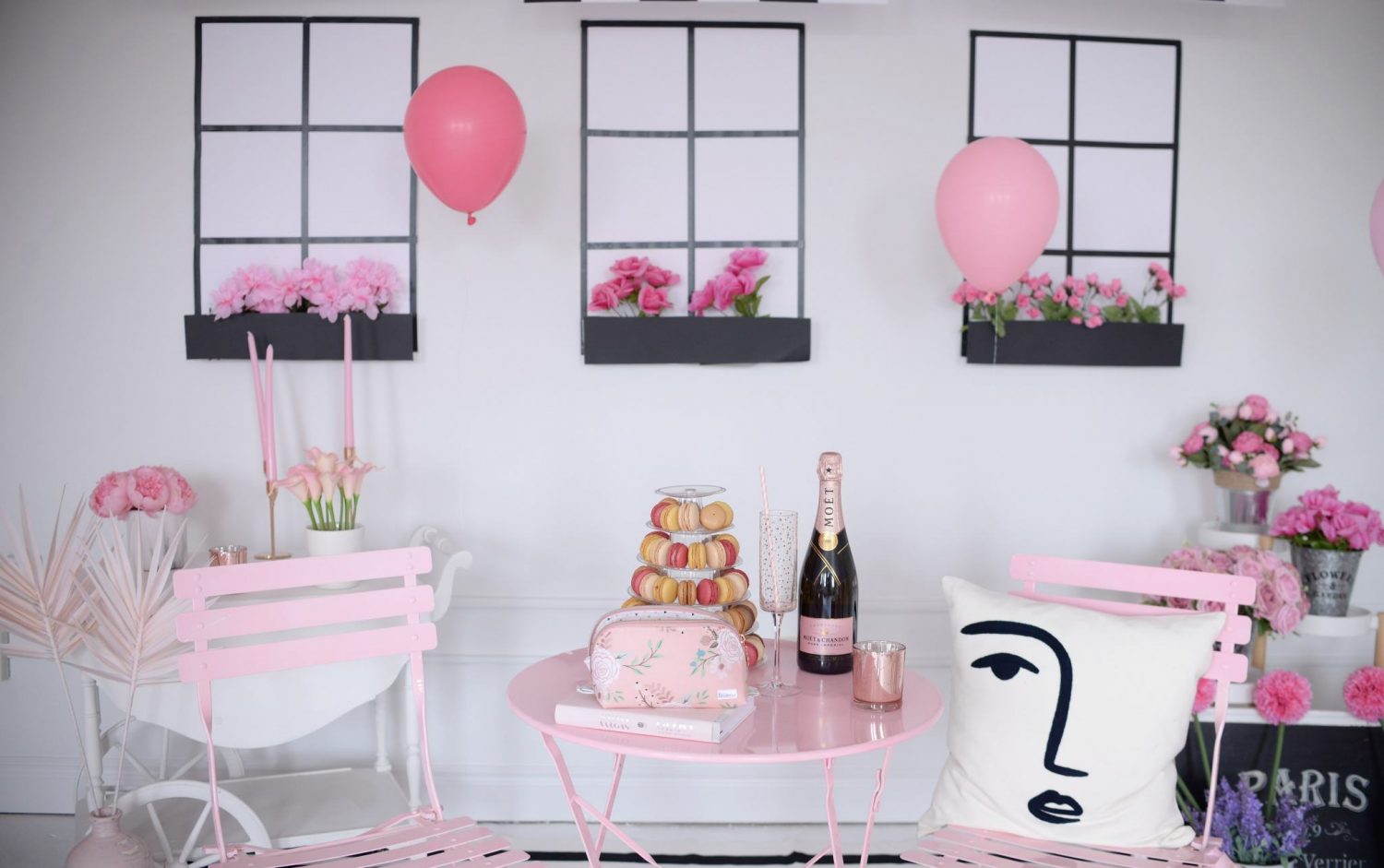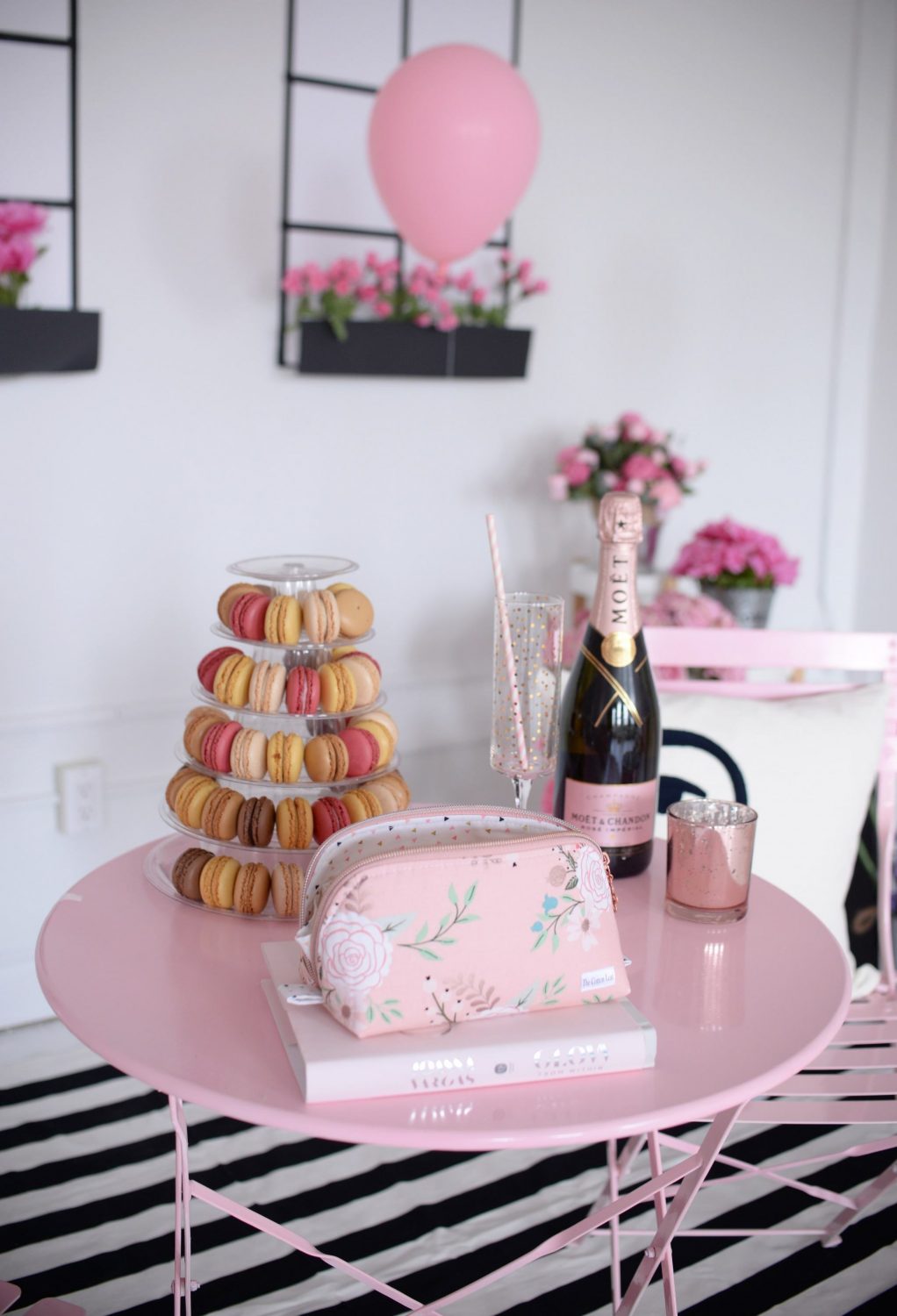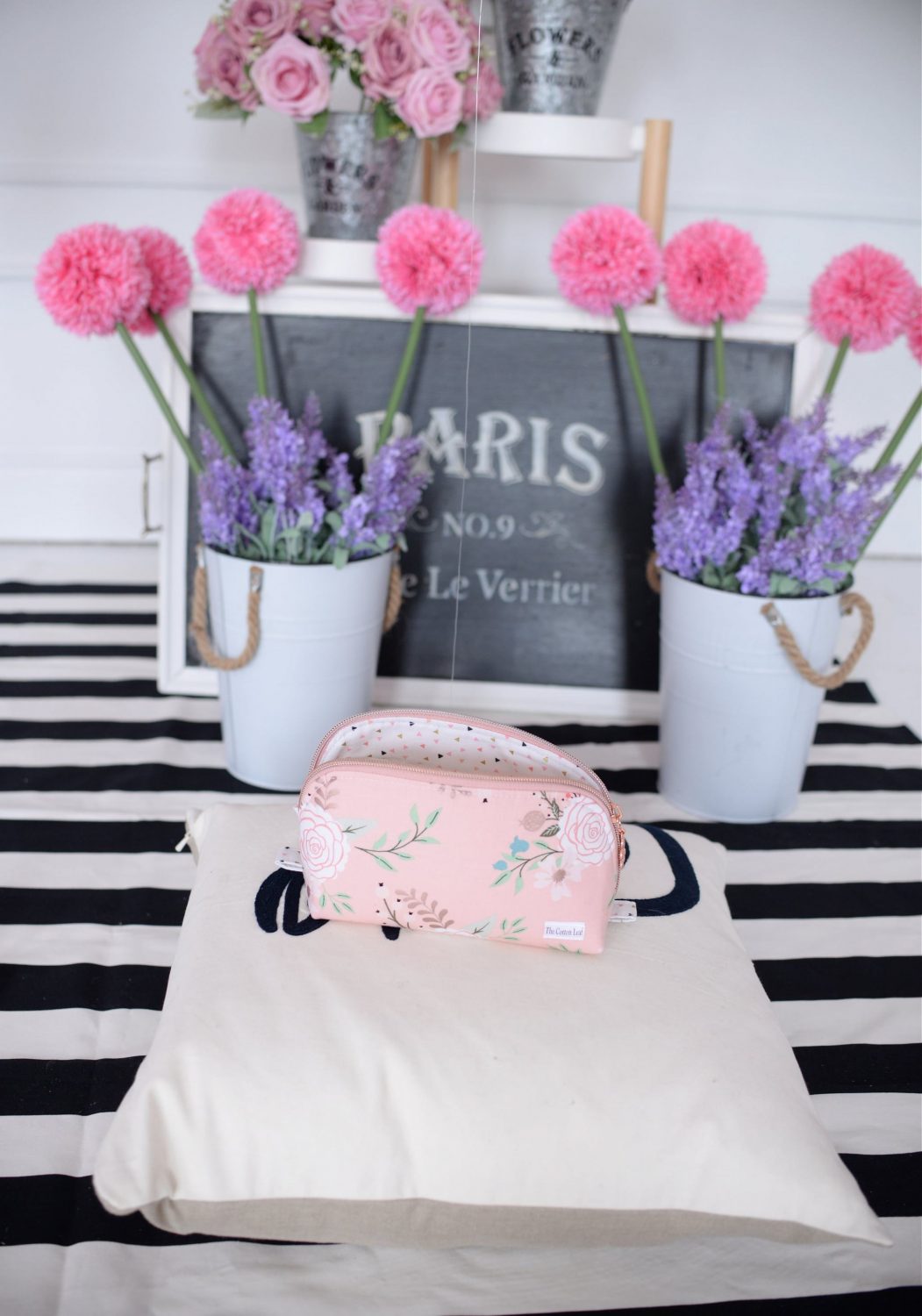 "Maud + Margaret is about empowering the modern babe one shirt at a time. Whether you're a mom, daughter, or boss babe, our brand has set out to offer women and young girls comfy, modern and versatile pieces that encourage you to be, and express your true self. I've always wanted to run my own business and my 3-year-old daughter, Nola, has inspired me to make my dreams a reality. Strength, confidence, street smarts and sassiness are all characteristics that I wish to in-still in her ash she grows up – so that is what M + M has set out to do. Be you, do you, for you – look great and feel confident while doing it!"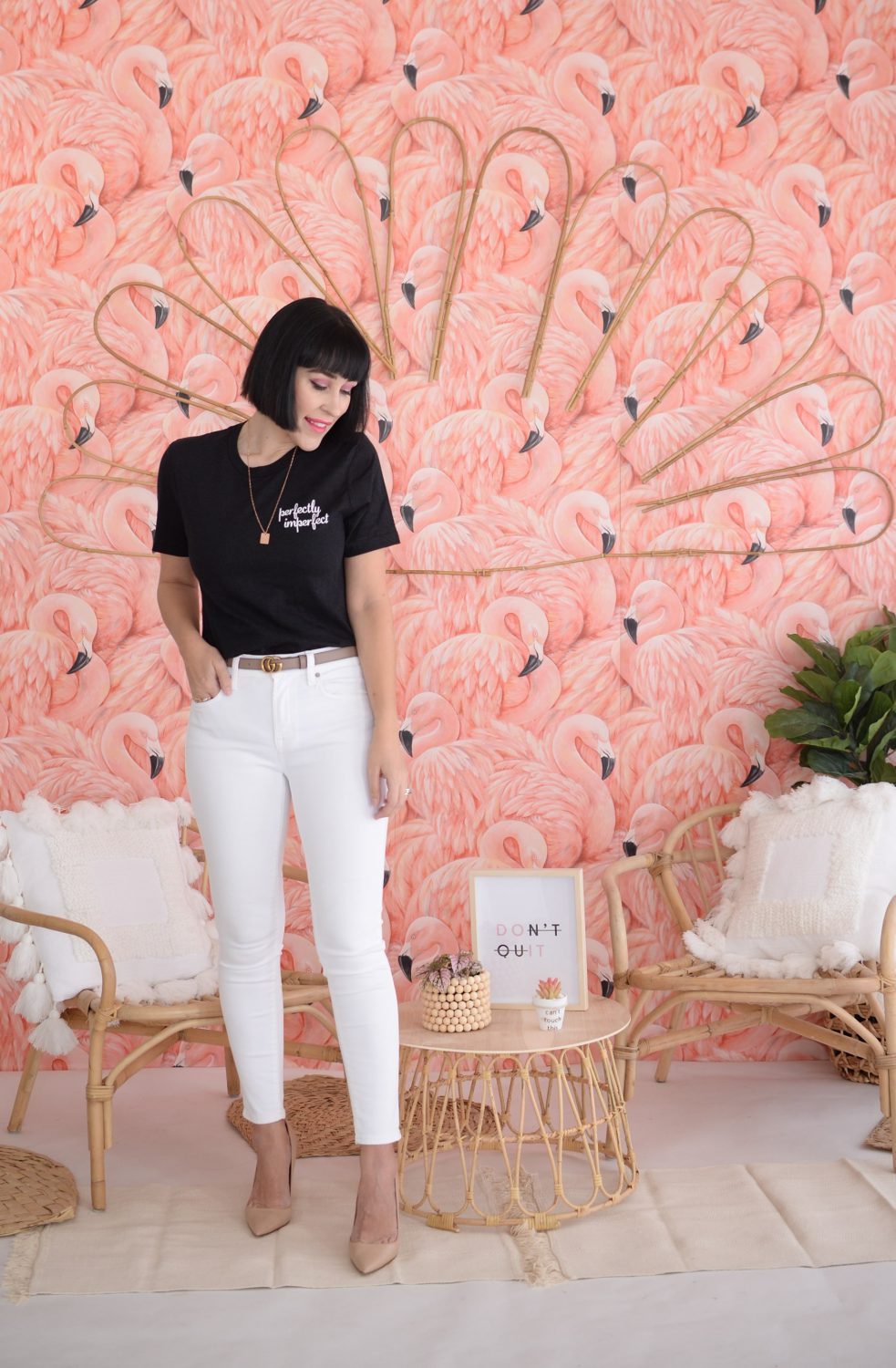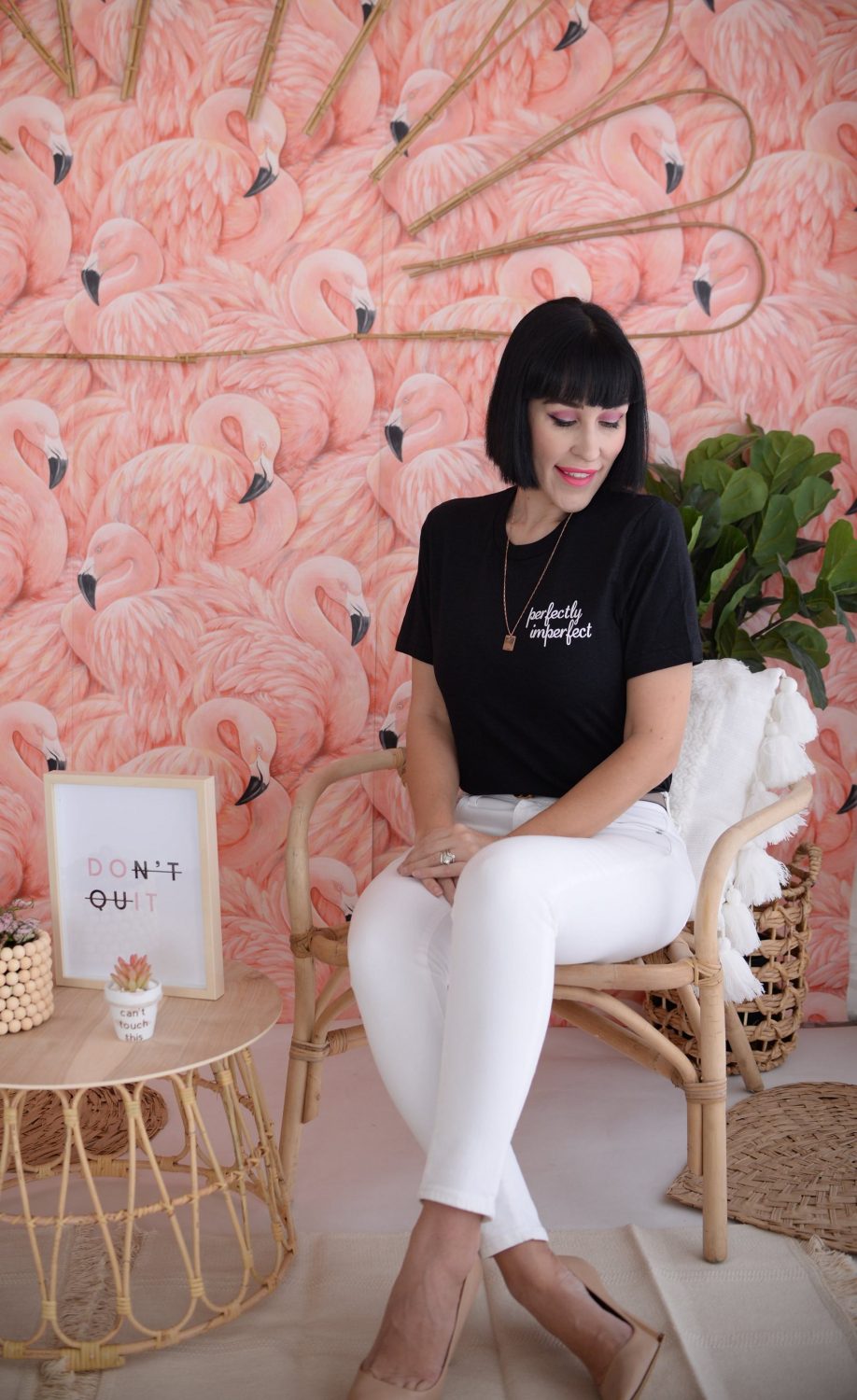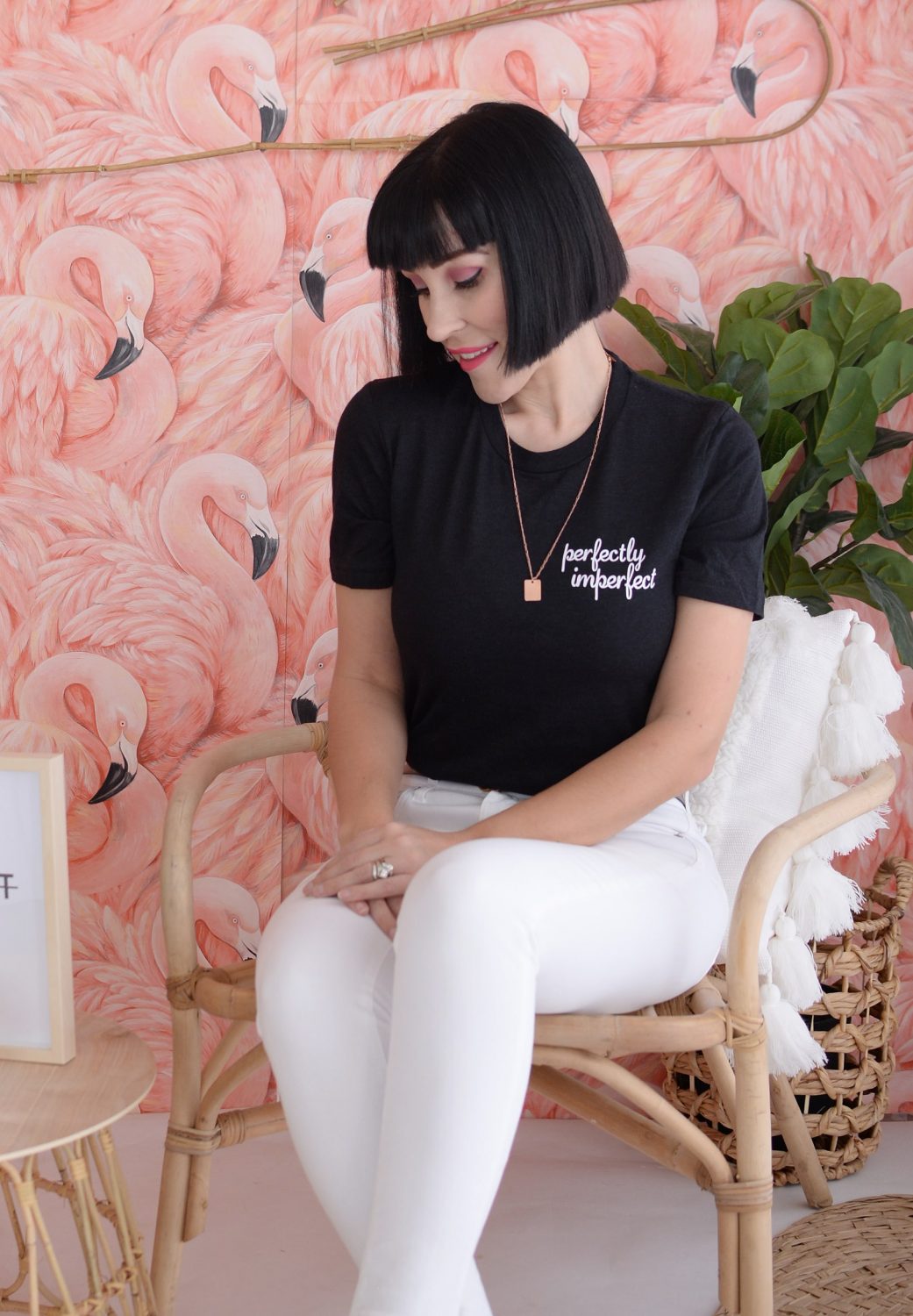 "Ayu Takita's resin art encapsulate sophistication and beauty. Each set of handcrafted art is made using premium quality epoxy resin combined with numerous artistic materials. Every art is unique and no two are identical so they will vary in look and size. Feel good about supporting this brand, as a portion of proceed goes to Sick Kids."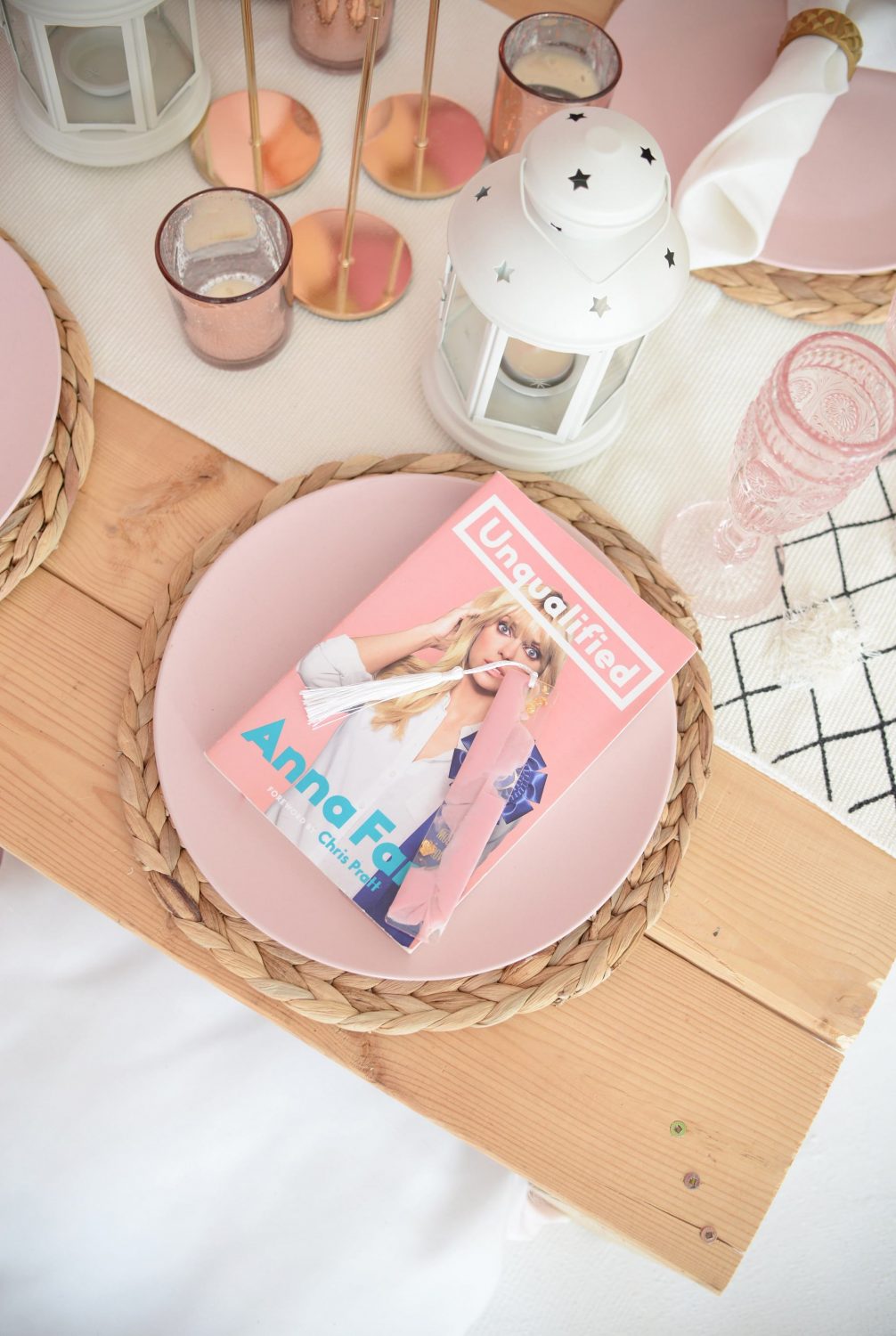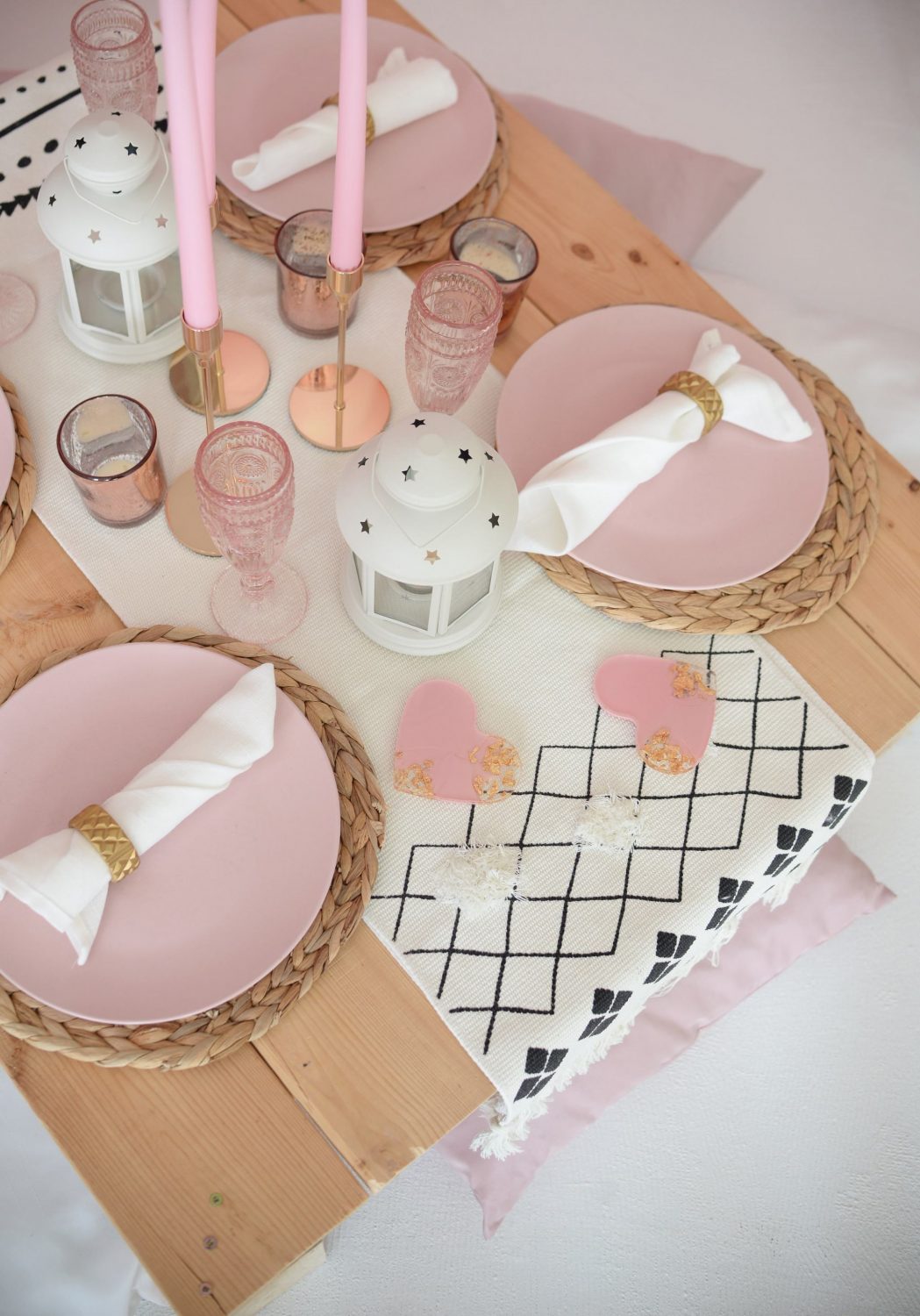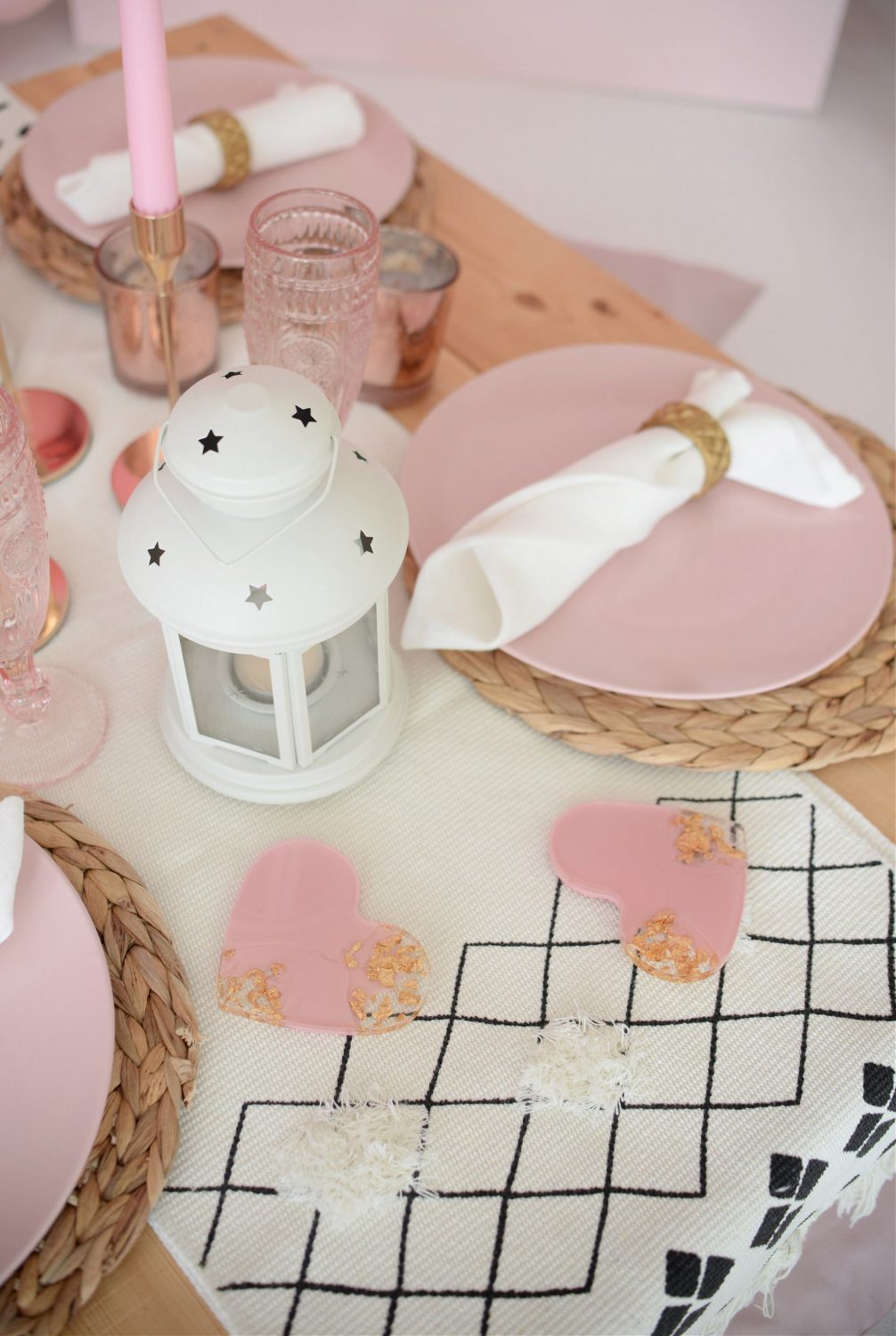 "Brows and Lash Bar by Sarah started back 7 years ago because I was tired of the 9-5 grind at the same unfulfilling job that kept me from my family often more times than not. I have always loved and had a passion for the beauty biz. And thx to growing up in the 90's my eyebrow OBSESSION was real (due to the lack of eyebrows I had due to over plucking). I took a huge leap of faith and dove right in first with eyelash extensions and then a year later stumbling upon microblading while doing some research online. This led to Toronto to do my training (scared shitless I might add because it was so new and nobody knew what it was). Fast forward to now and who knew this would absolutely blow up and I am loving every minute of it. I get to work from the comfort of my own home and be here for my family all at the same time!! Like what?!!?!? I couldn't be happier!"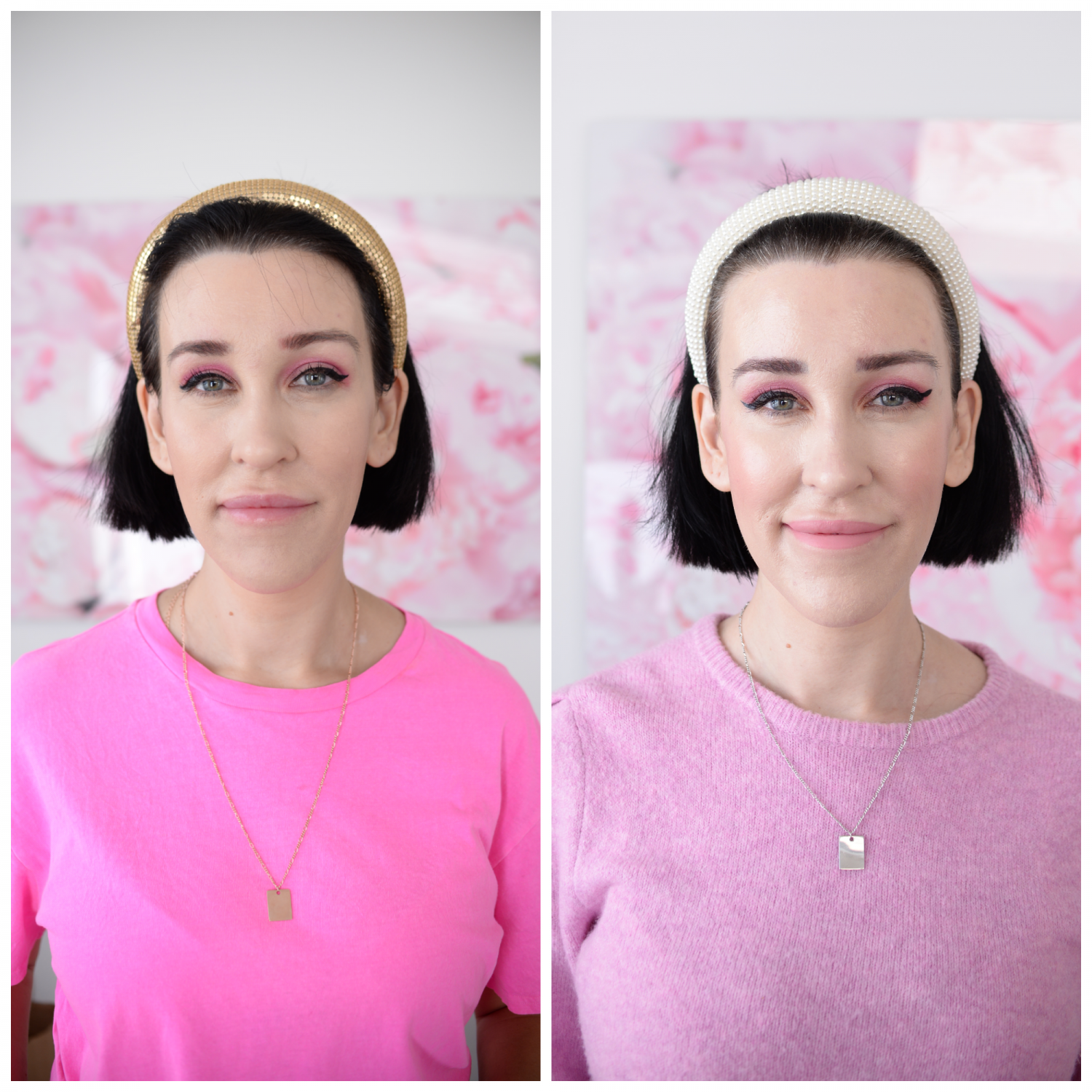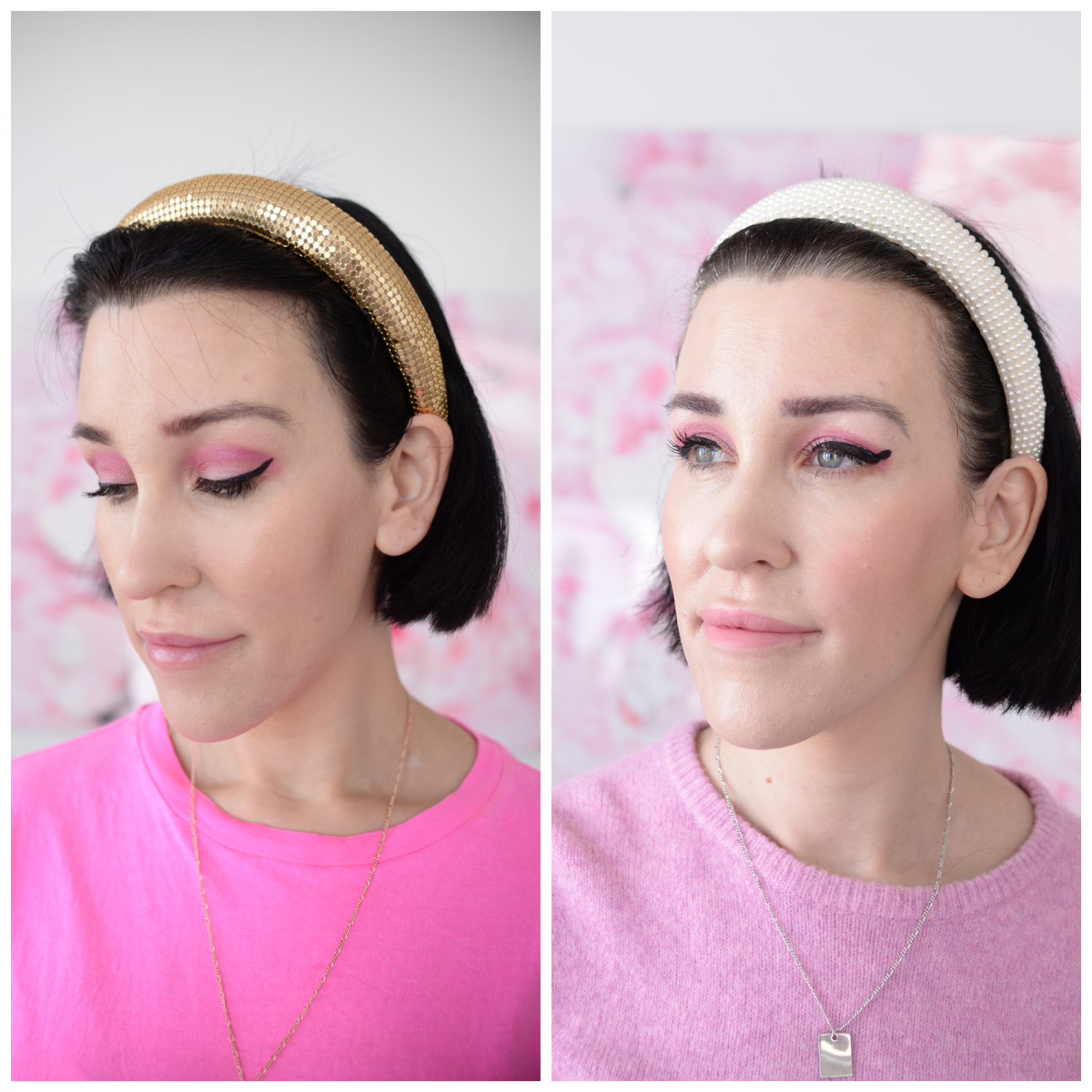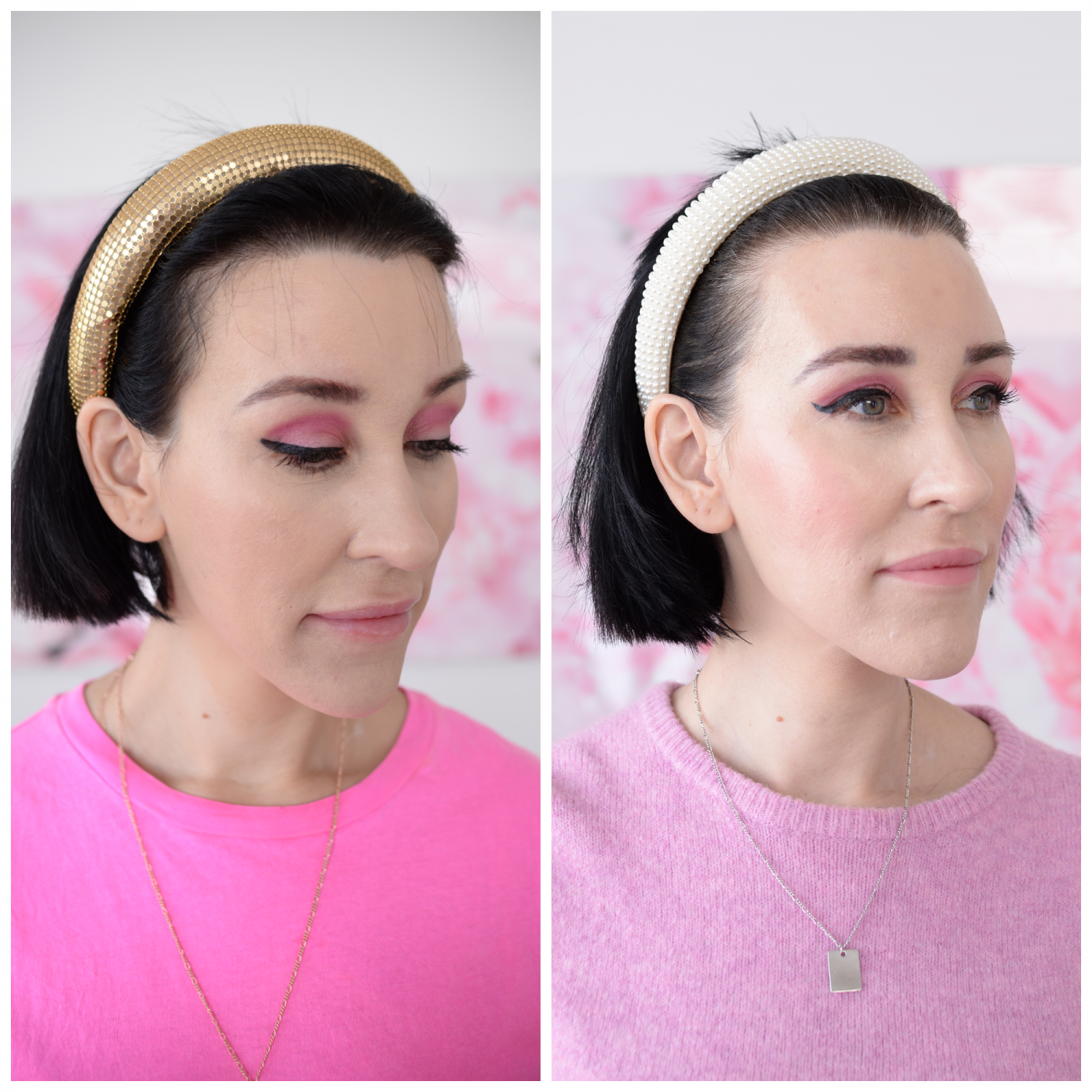 "Hi! My name's Alicia and I'm the creator of Wilderspirit Woodworks, a small business based in St. Thomas, Ontario. I started this business as a way to stay busy during lockdown and have really enjoyed creating custom designs to suit my customers home aesthetics! Since starting this adventure in December, I have shipped pieces across Canada and the US and love receiving pictures of my pieces up on peoples walls. All my wall hangings are handcrafted from cedar wood and make beautiful statement pieces in any room. These wall hangings are also functional as table tops, headboards, doors and backdrops! If you are interested in having a custom piece made, feel free to send me a message and we can chat about sizing, paints, stains, and design – anything goes!"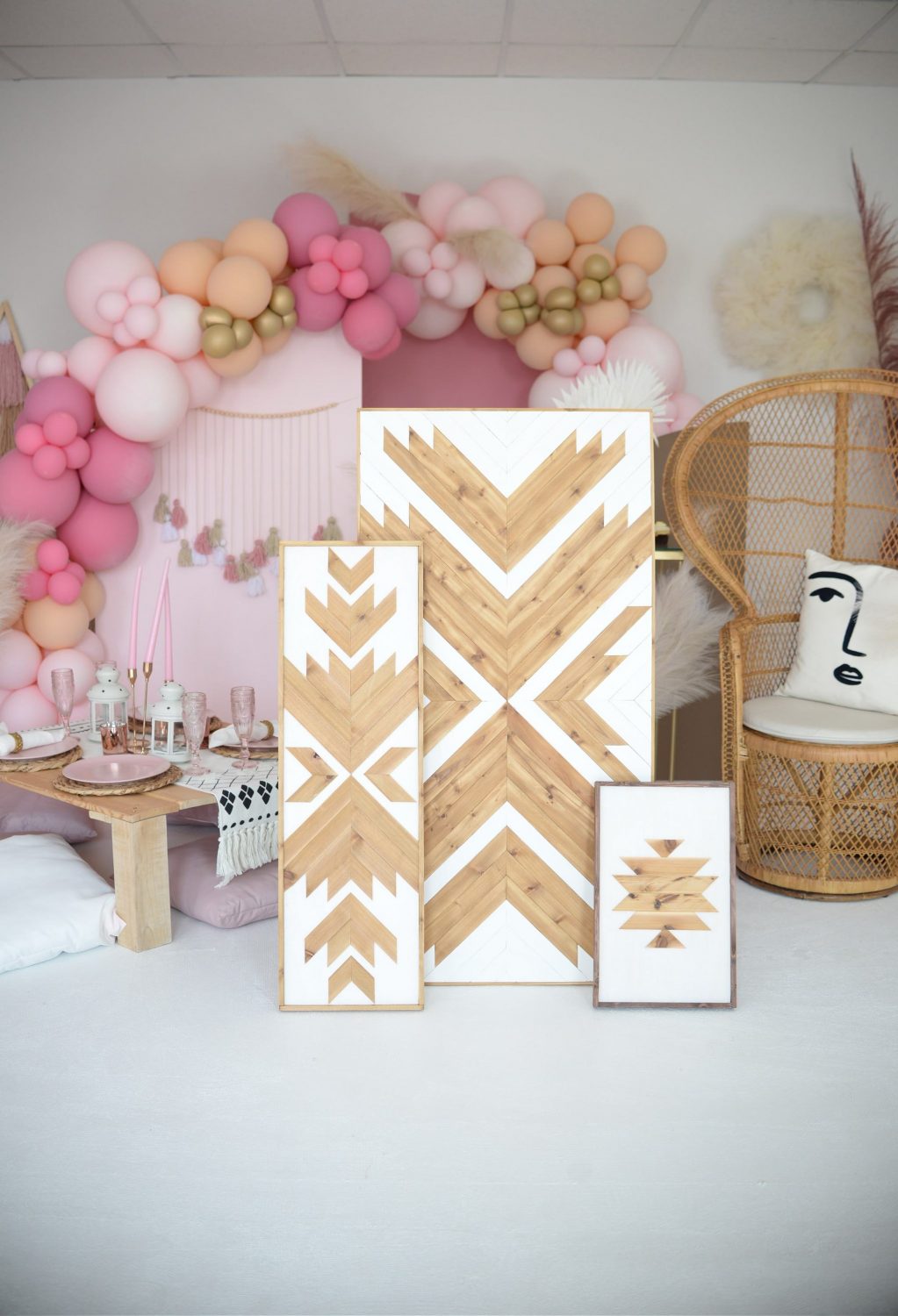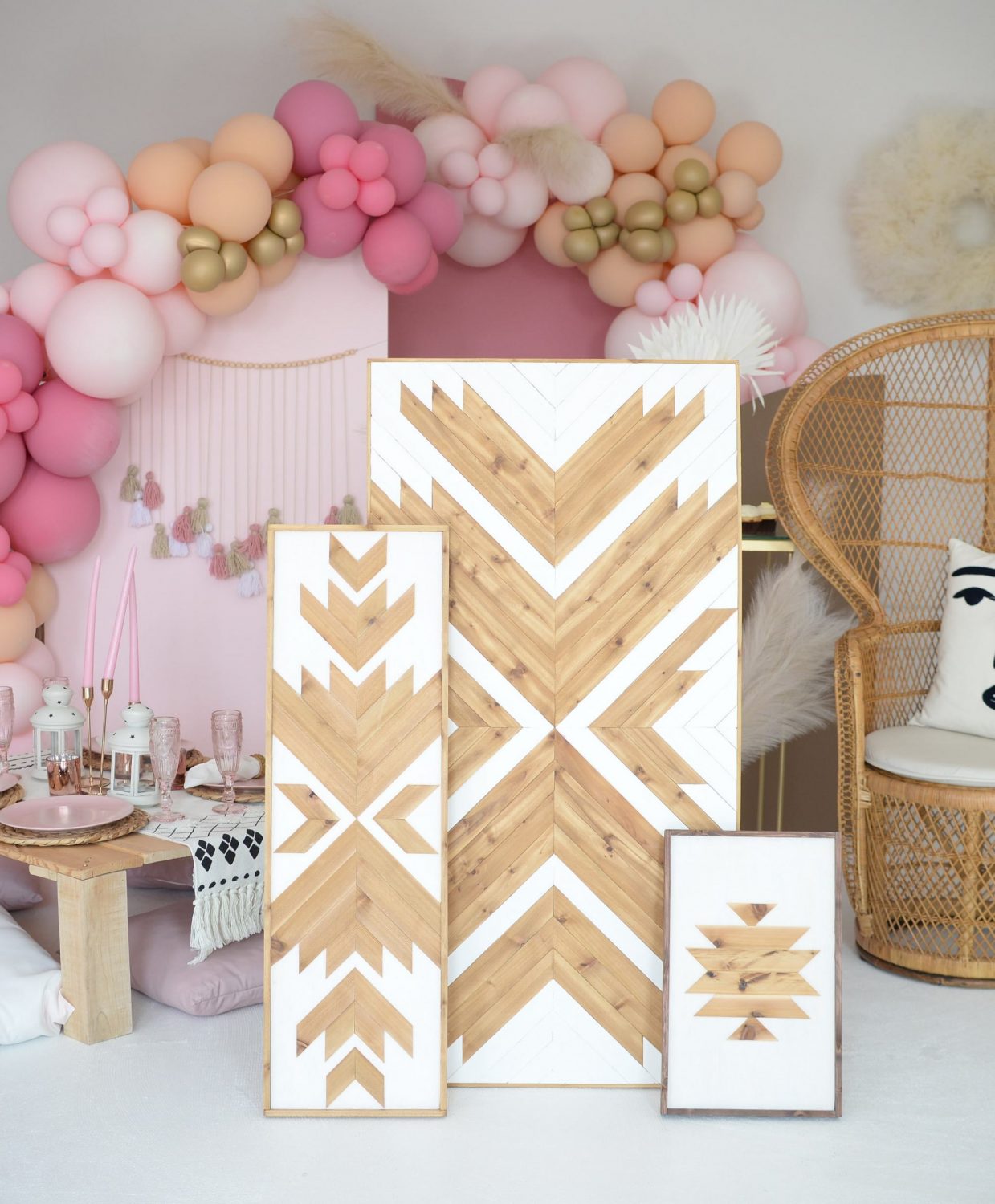 "Bear+Fox Apparel is a clothing brand that hails out of the downtown metropolis of Embro, ON.  A brand that is cozy, comfortable and functional, this brand is all about supporting local and being proud of our small towns.  Nominated for Outstanding Business in 2020, Bear+Fox Apparel is perfect for weekends at the cottage, mornings at the flea market and evenings around the bonfire. Bear and Fox Apparel – It's like driving and crossing the county line and knowing you're home. It's the crisp outdoor air. It's jumping off a dock into a lake. It's a hot coffee in a cold arena. It's sitting around a campfire. It's belting out The Hip, The Trews, Arkells and Alanis. It's toonies + loonies and nickels + dimes. It's a plaid shirt. It's hockey. It's the red, white + you. It's eh. It's wildly local + small town proud."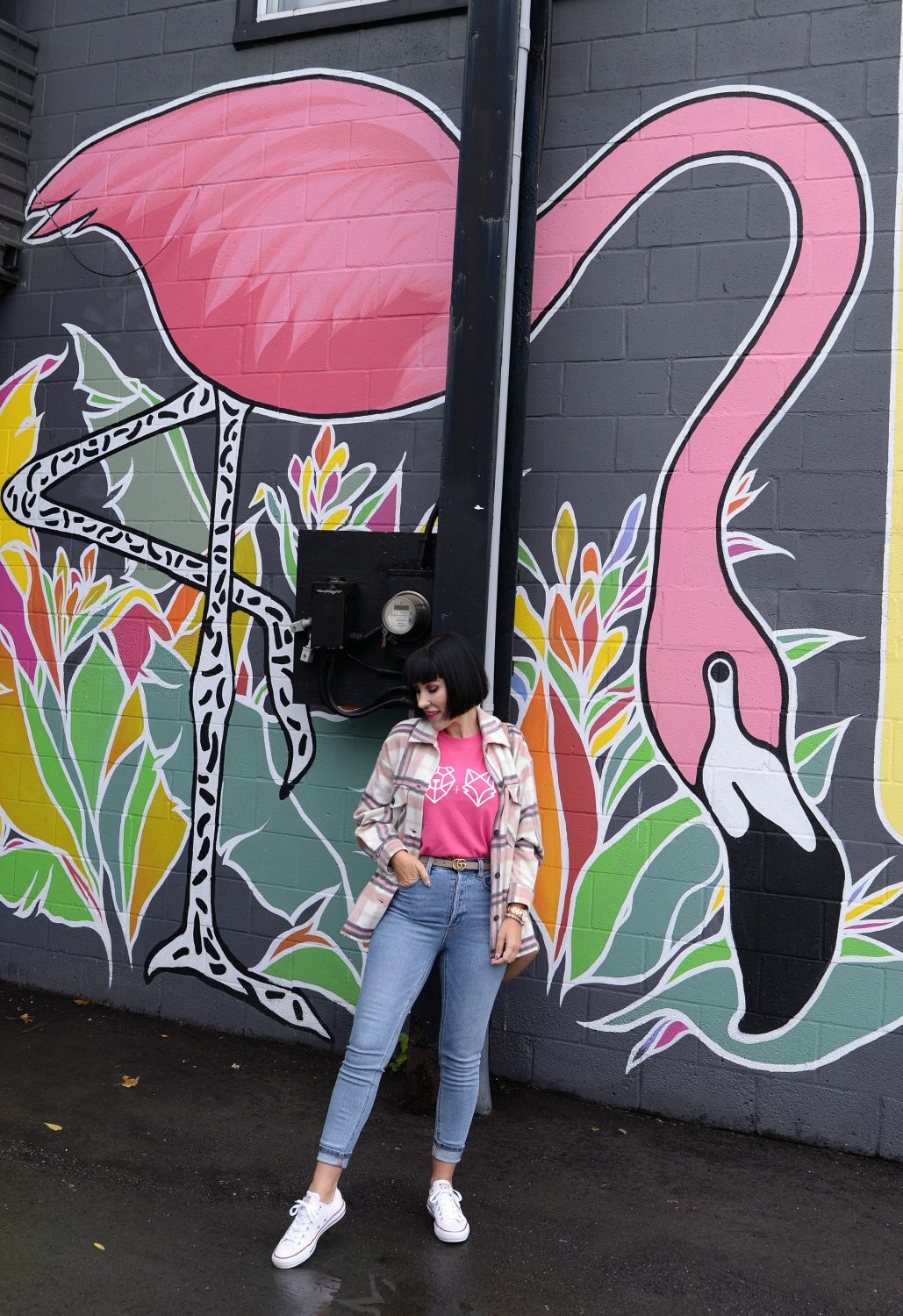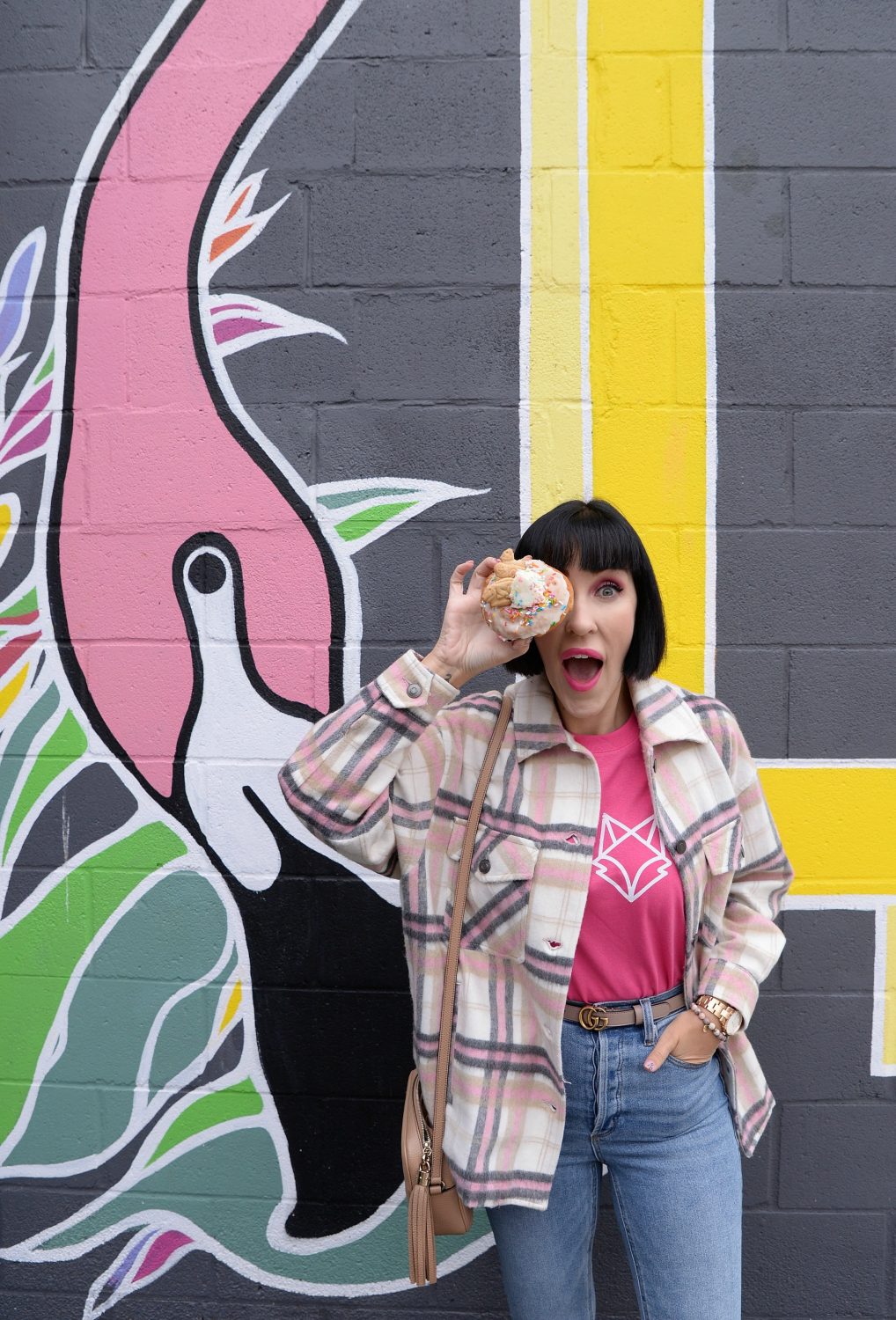 "Oscar and Peggy was a natural progression for 2 sisters in London, Ontario. Raising littles of our own we knew how important play is for brain development. We wanted to do our best for our littles to provide natural materials, non-toxic toys, and cultivate their play flows. After fulfilling a few requests for friends, we decided we could provide other children the same opportunities. Through our passion, we now offer play bags, custom dolls, sensory kits, and now our newest member, Lil'Giant!  Lil'Giant is much larger than our original peggy's. Our O&P dolls are all non-toxic, made with love and provide the children the ability to practice social skills, role playing, emotional development, physical development, and thinking skills. Whether your peggy's are on a shelf, or already in your littles hand remember the power of play."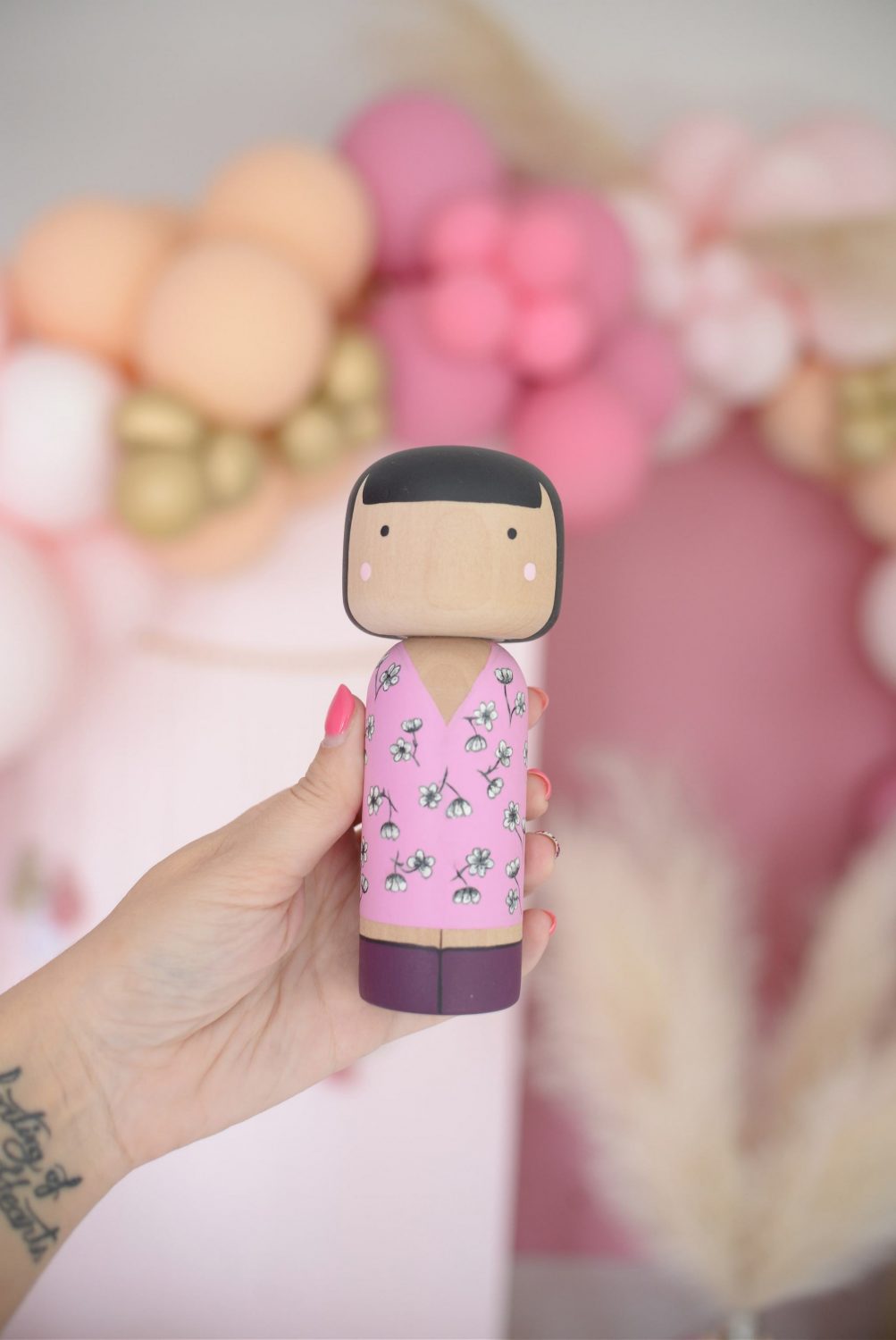 "Handmade polymer clay jewellery, art & more! At Not Much we believe in supporting local creatives and offering affordable fashion for everyone 🤍 Our earrings are lightweight and great for everyday wear! We offer many of different styles, inspired by vibrant colours and bold blacks! You are bound to find something you love.  Dreaming of your perfect pair of earrings? Make your dreams come to life with our custom earring options, let me make your earring dreams come true!"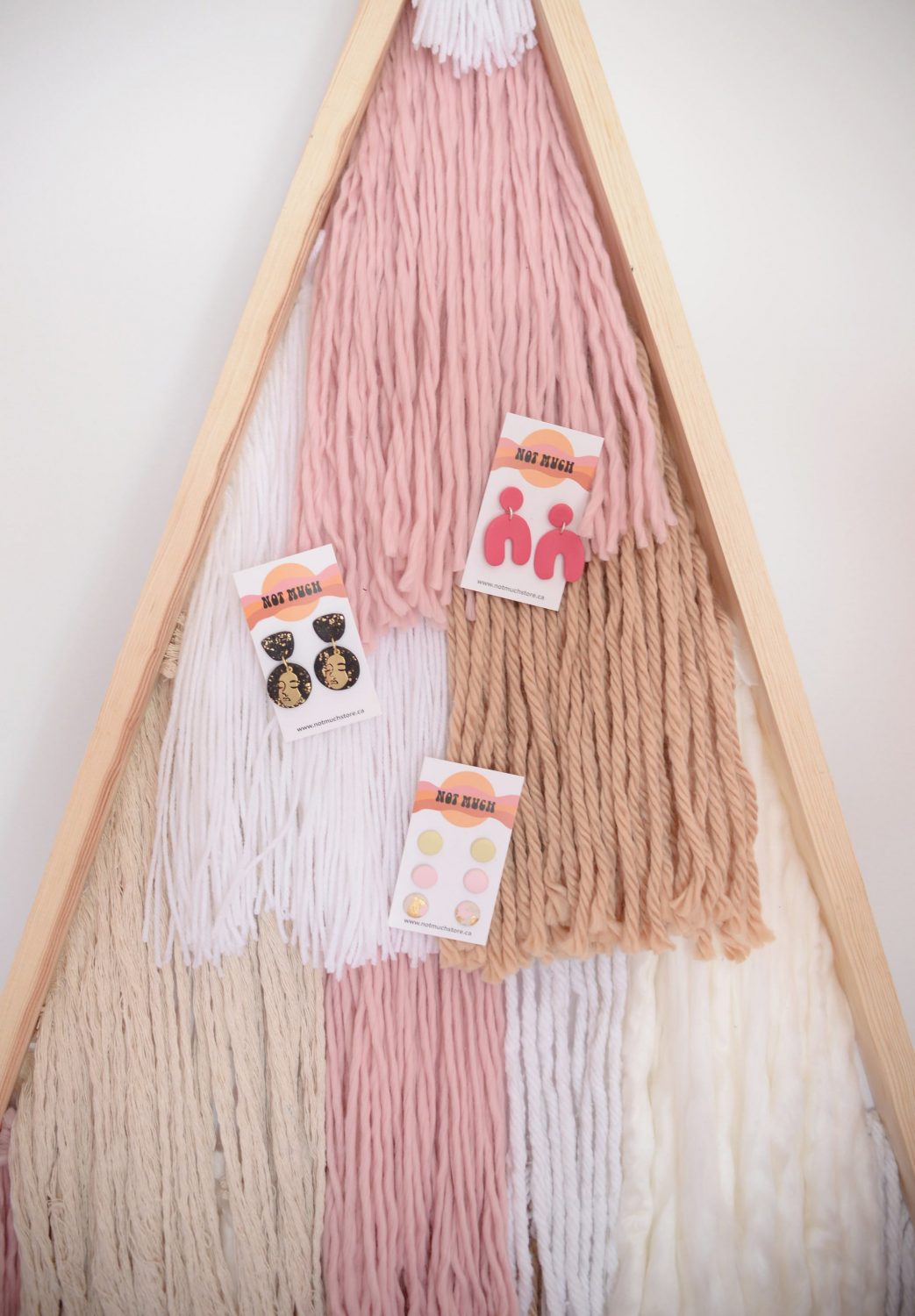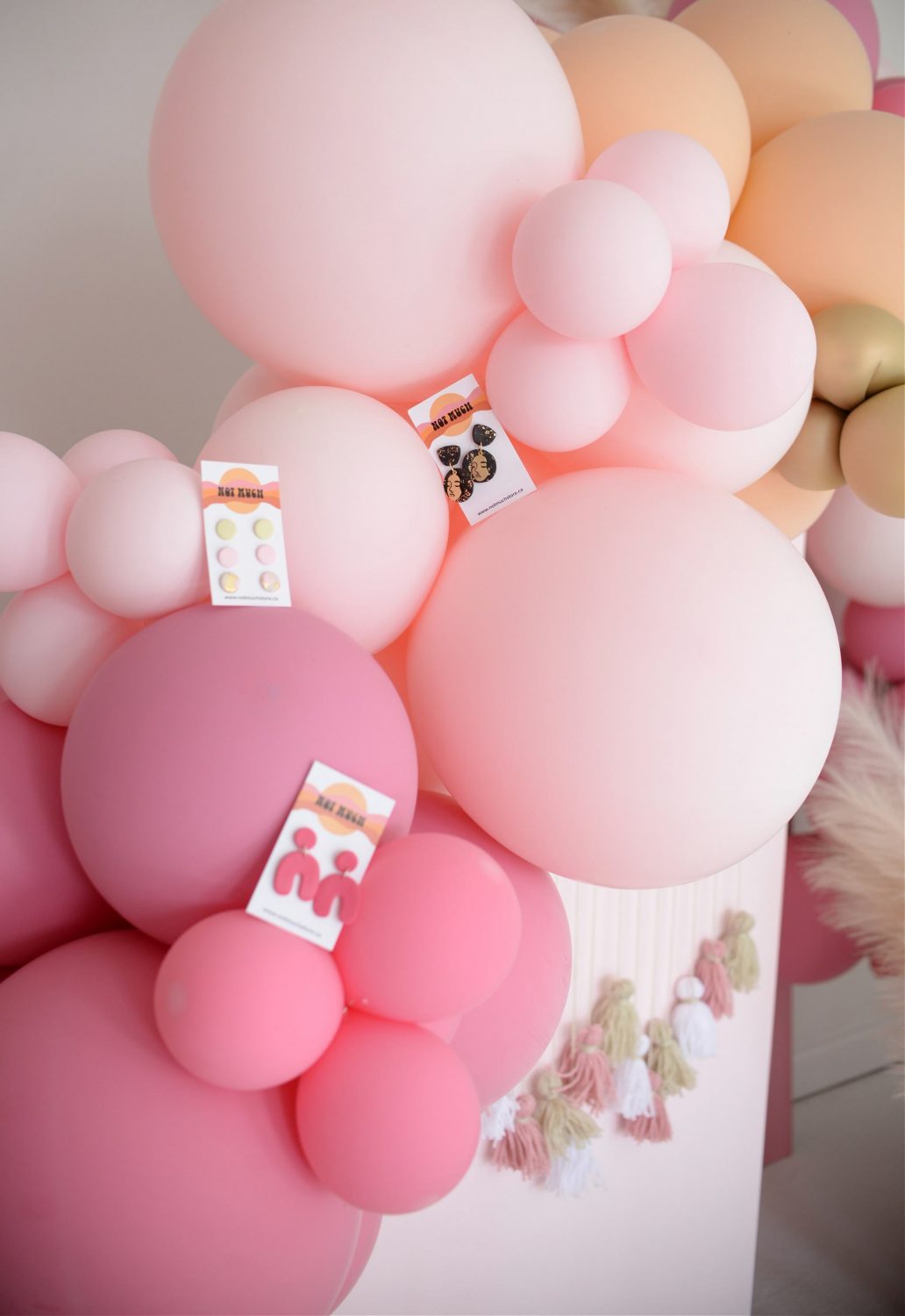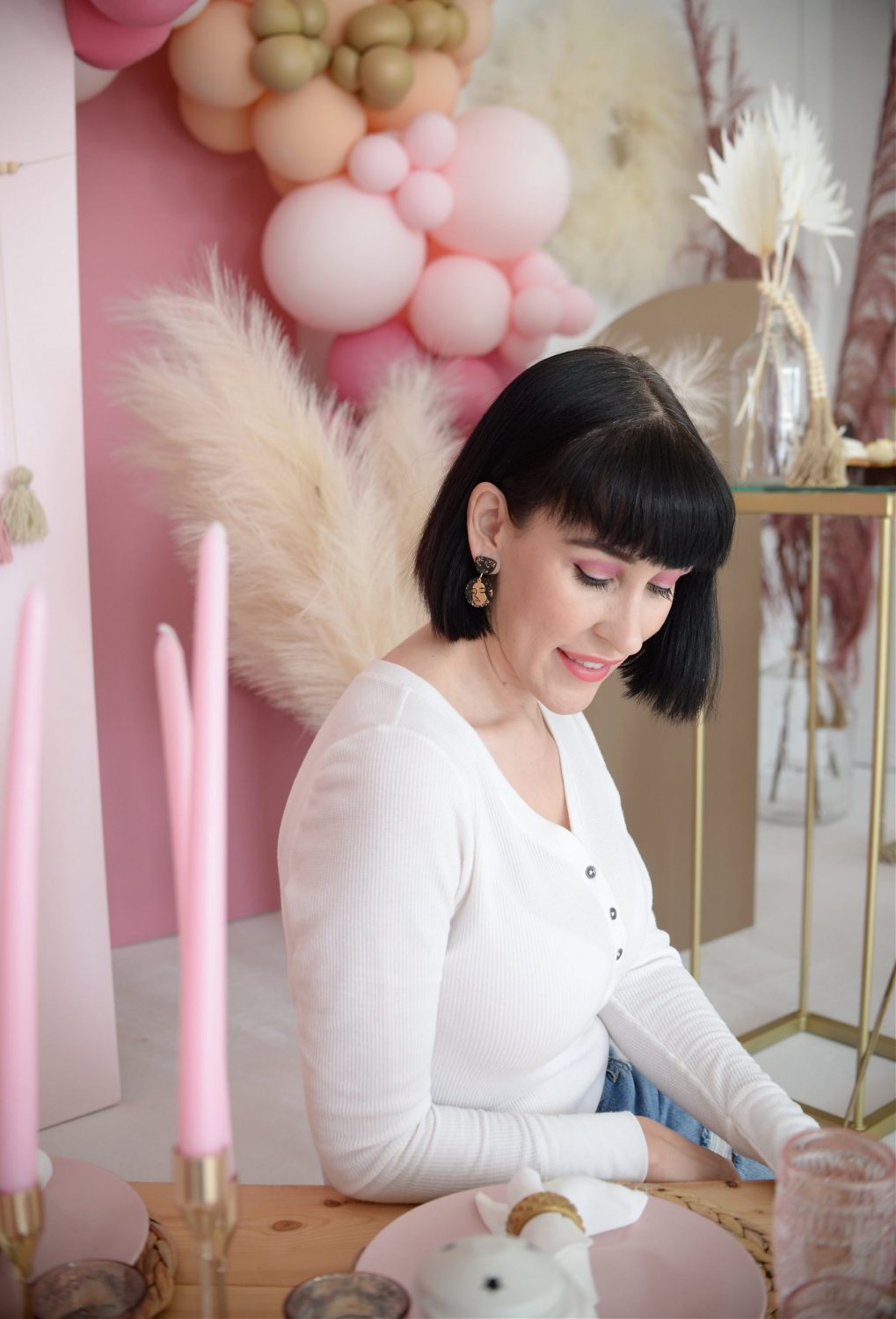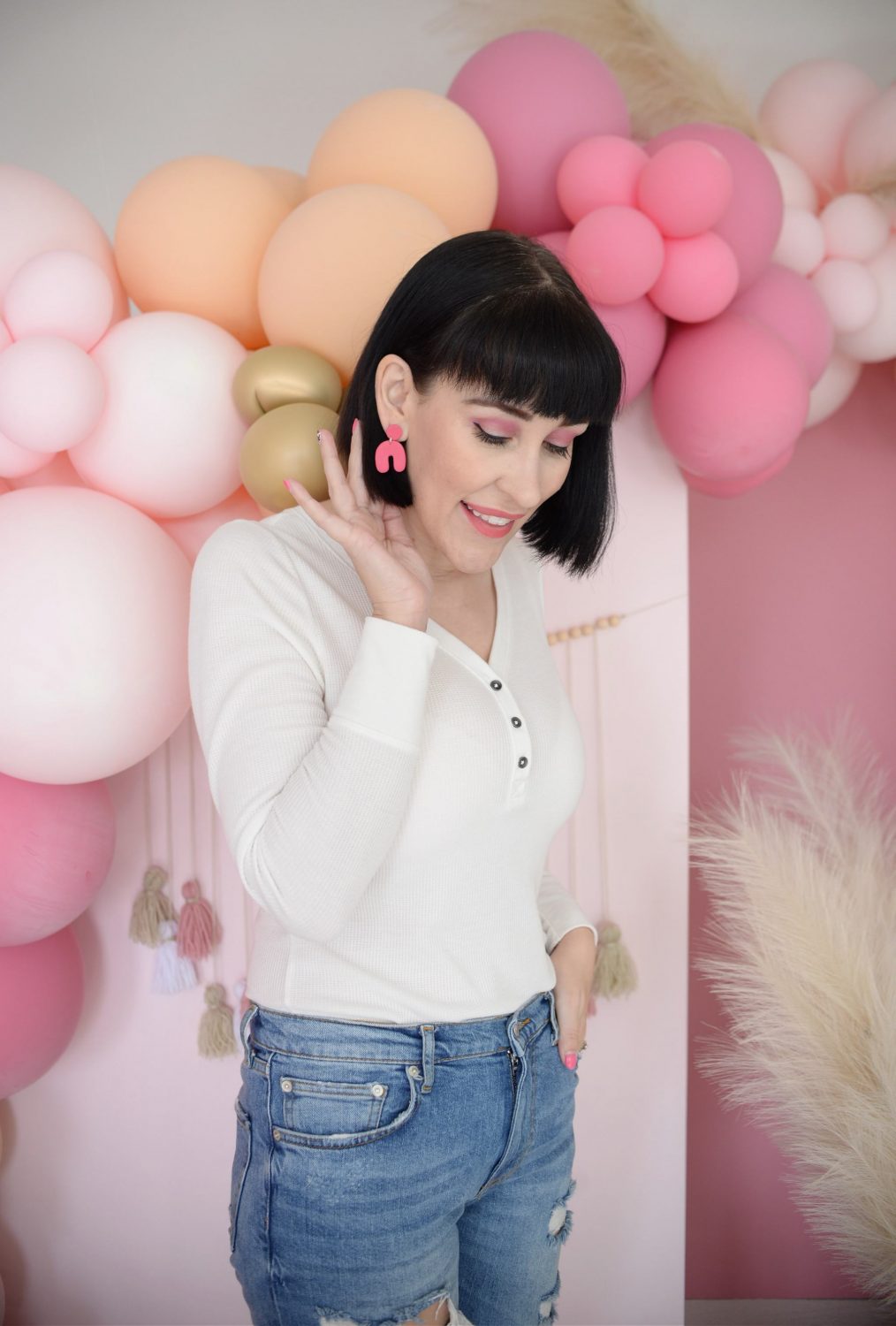 "Zentein Nutrition's collagen protein bars provide 25 grams of protein in a convenient, delicious, protein bar that is made from just 5 ingredients: collagen, peanut butter, rolled oats, honey, and dark chocolate. Collagen is an integral part of our body's connective tissue and studies show that its supplementation can improve skin, hair, and nail health; reduce joint pain and rebuild cartilage; and improve muscle recovery and strength. These protein bars are made locally in London, Ontario with all ingredients sourced from Canada with the exception of the collagen which comes from the United States."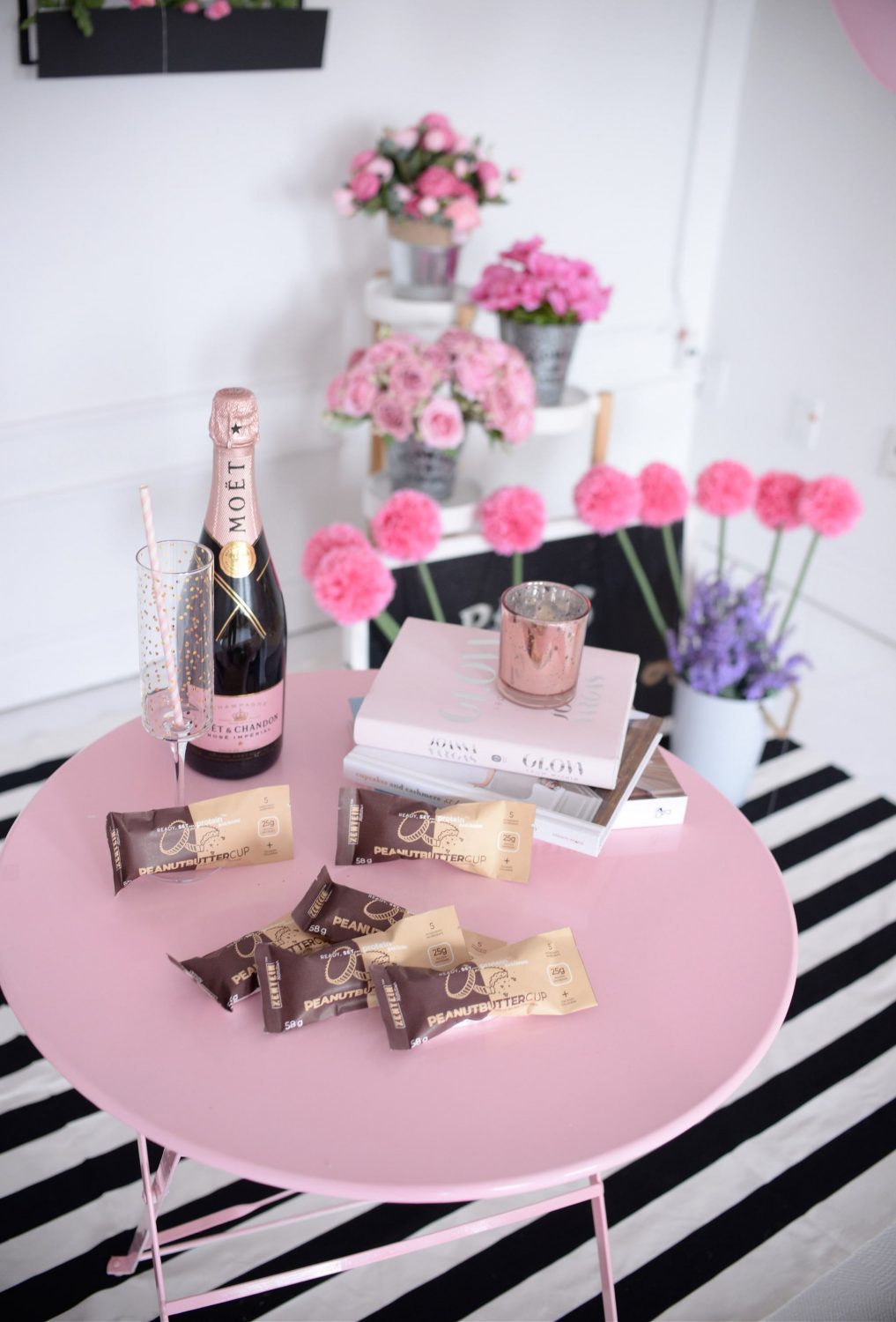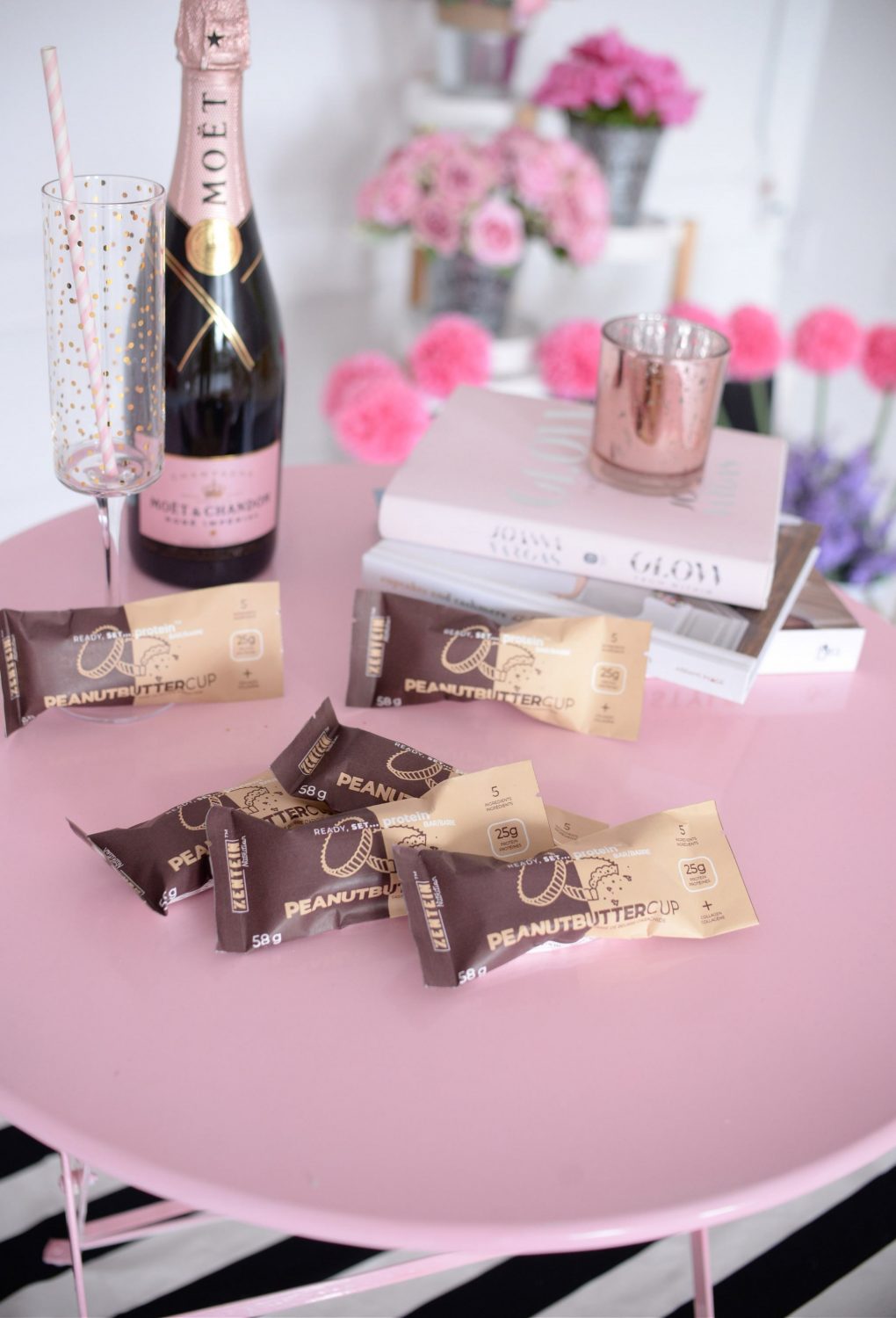 "Samantha Blatnicky has been married for 10 years and has a smart beautiful daughter. She worked at Mac Cosmetics for over 10 years before going out on her own as a Makeup Artist. She wanted to follow her dream and to have freedom with her family. Life is too short to not be doing what you love. Samantha is passionate about women feeling amazing in their own skin. She loves building long lasting relationships with clients. She decided to add lash lifts to her services because it aligned with women loving their natural self while enhancing it. Samantha loves to support all things local and is a strong believer of community over competition."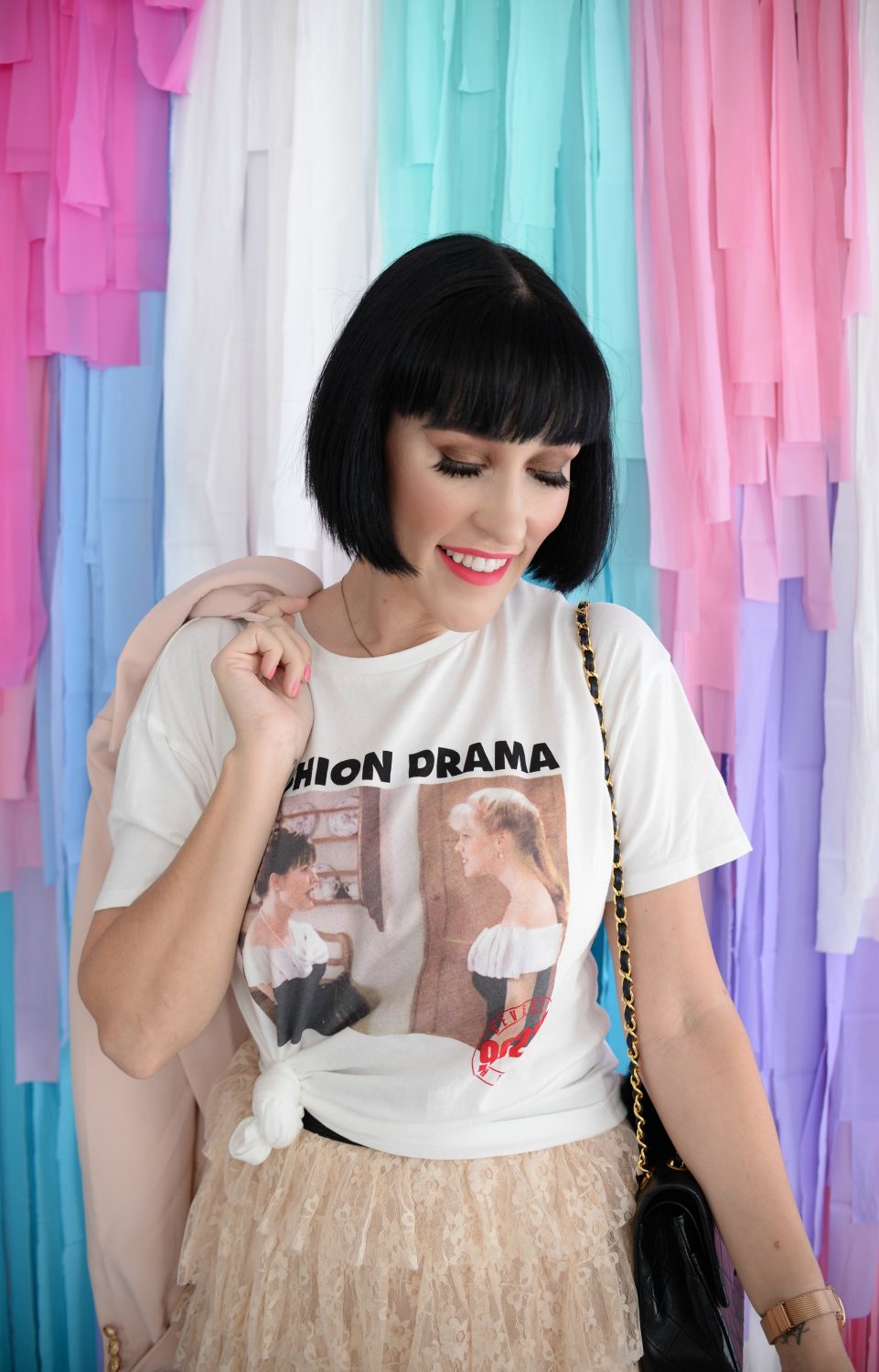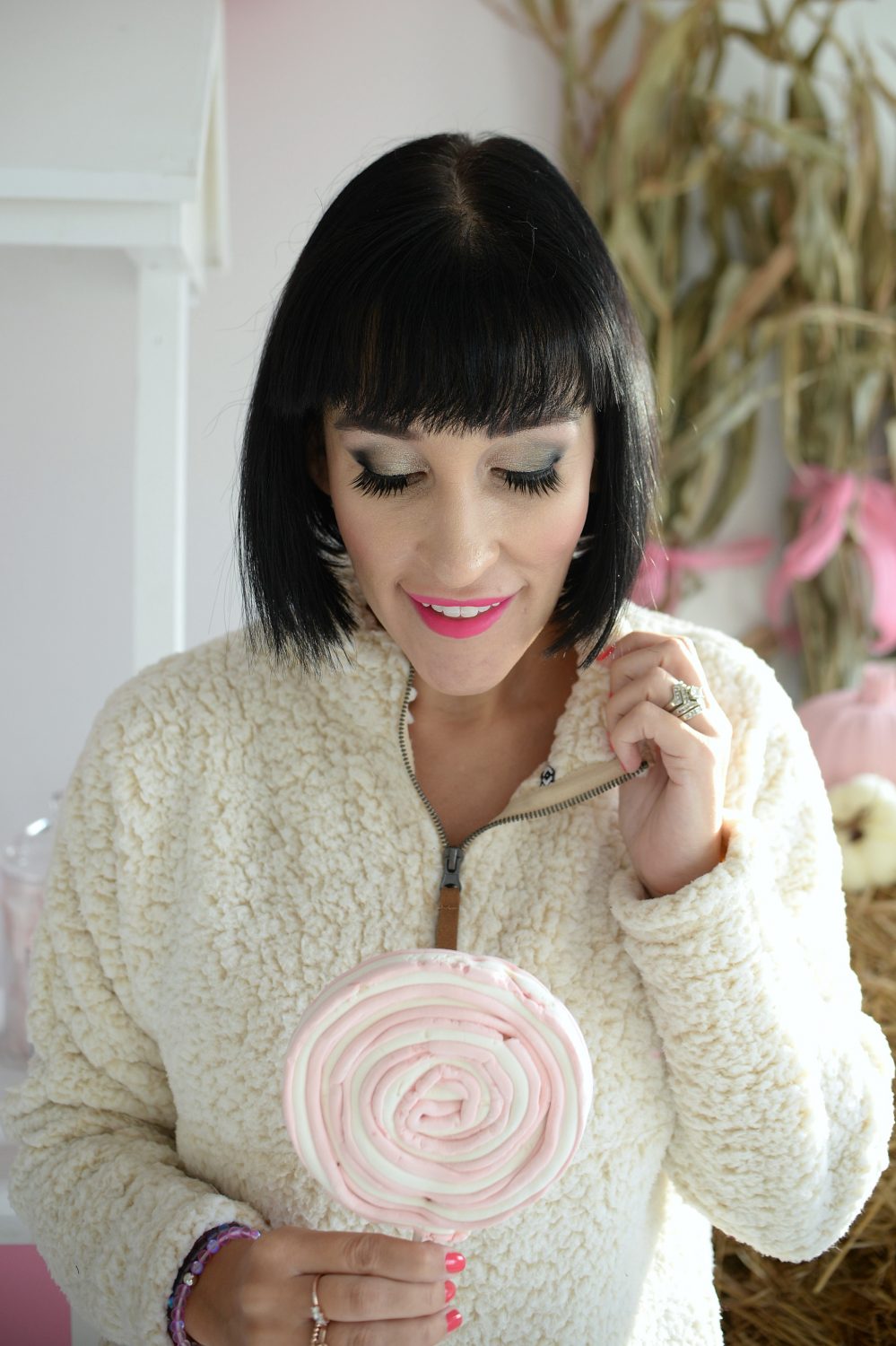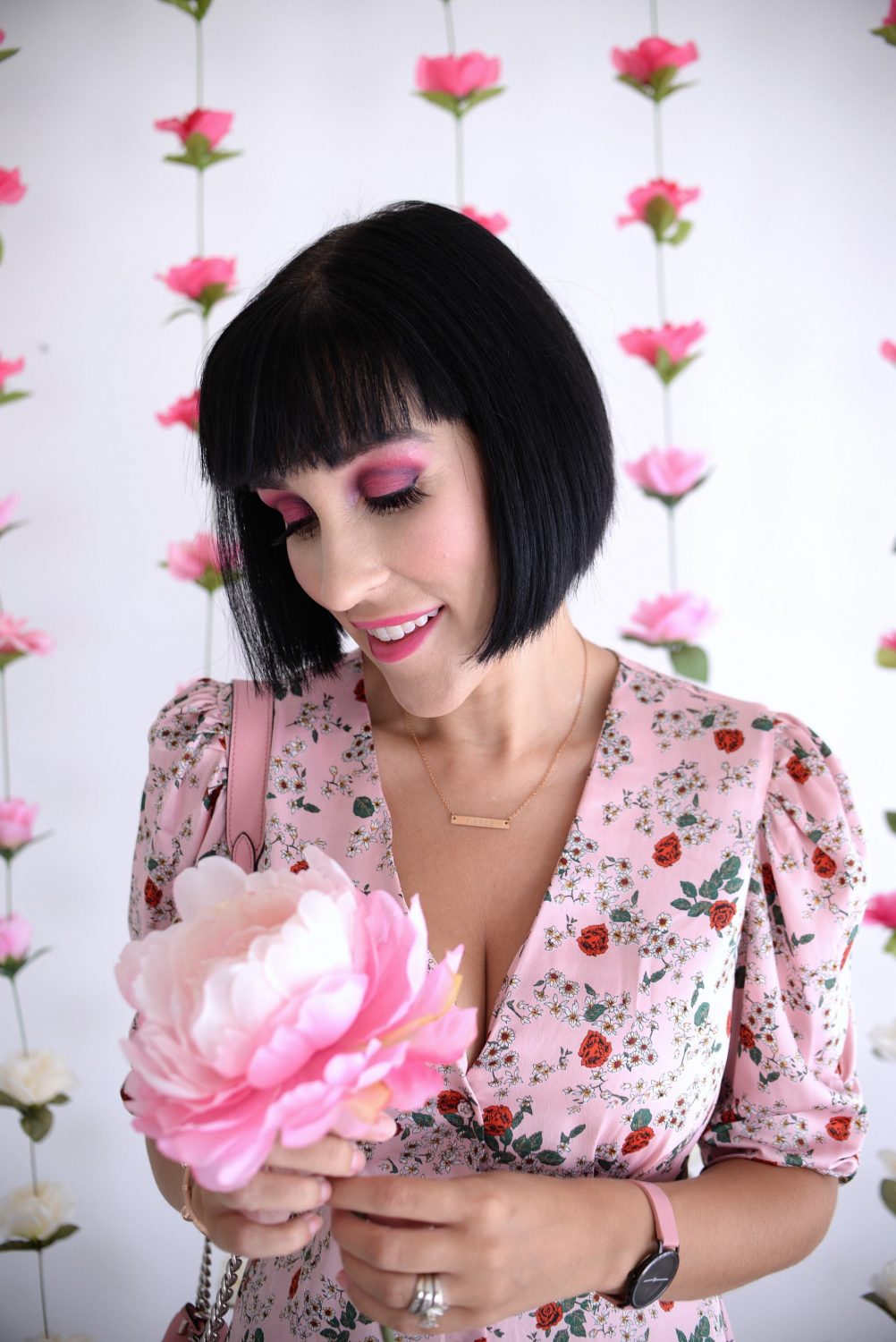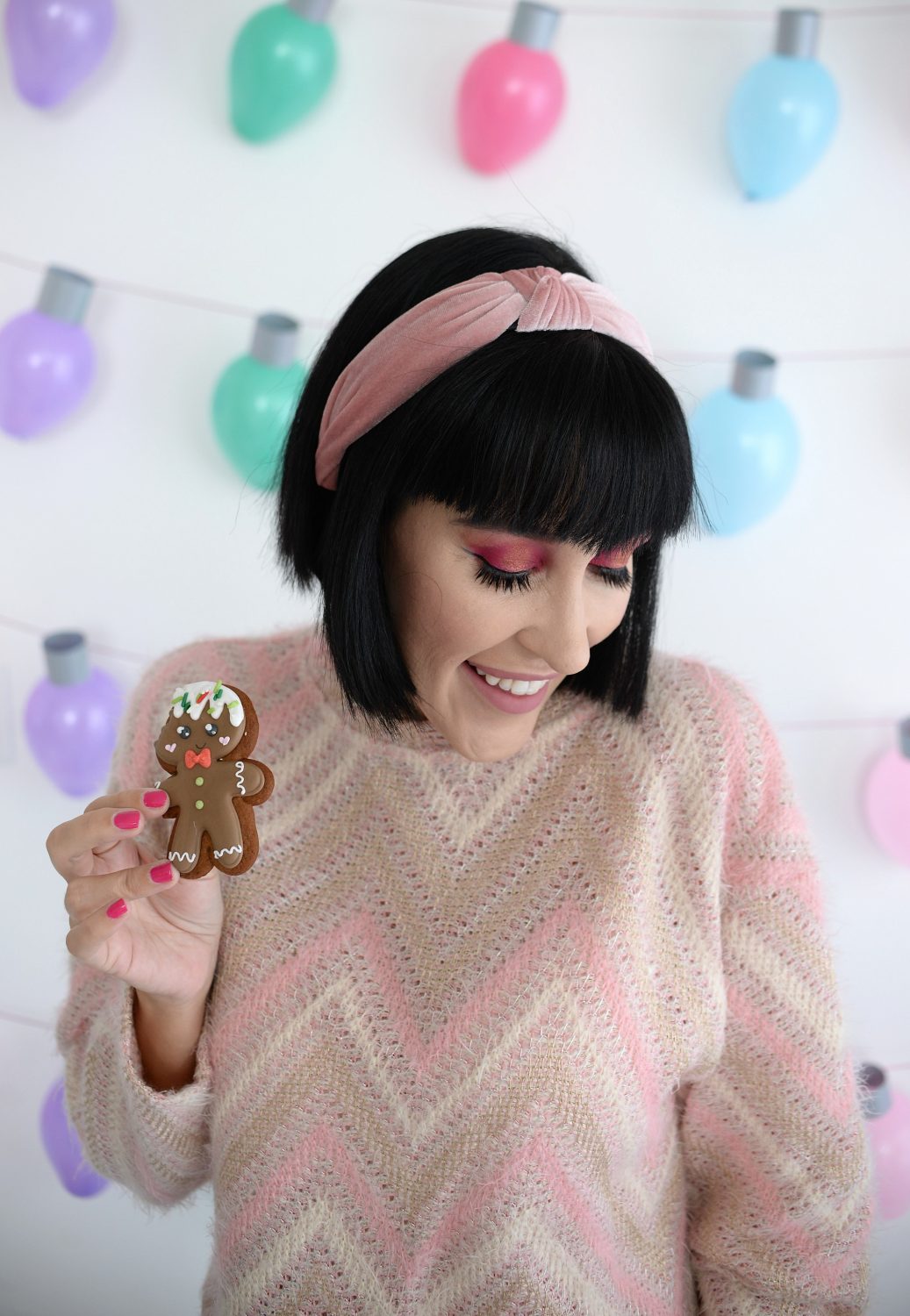 "Gypsy Suds Soap and Bath is all about the luxury and fun of bath time & self-care – minus the mess. We specialize in luxury and artistic soap bars as well as bath products for the whole family! As a mother of two littles, frustrated with products I purchased bringing big messes, stains and irritation to my little ones' skin, my passion for beautiful soaps, quickly grew to include bath time fun for everyone. I set out to make fun, colourful and safe for kids (as well as the tub) products! Be sure to check out our ever-loved Bubble Bars featuring colourful splashes for the kids or relaxation station for adults, our beautifully crafted soap bars which make excellent gifts and favours, or our gypsy and witchy products keeping true to our Gypsy routes!"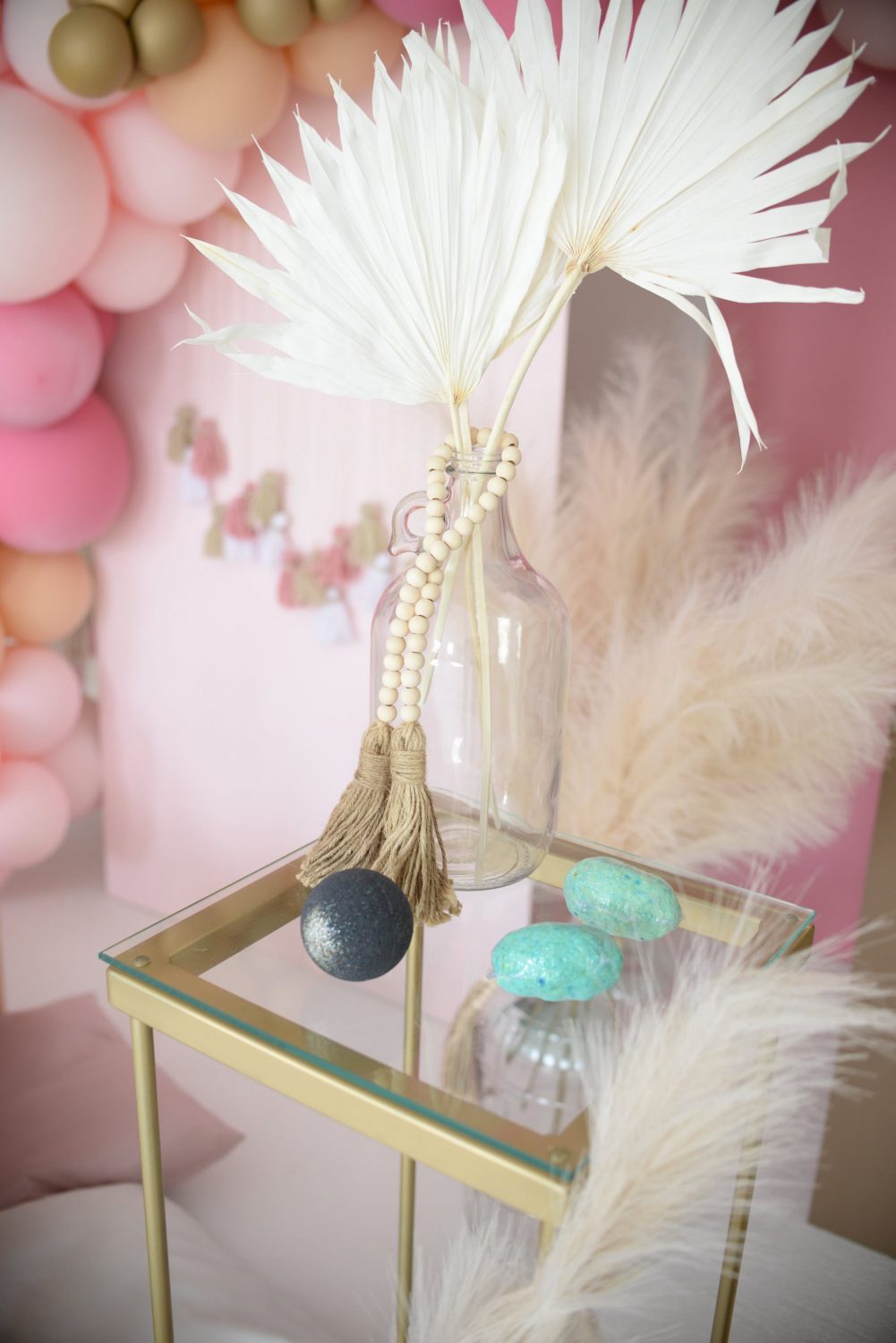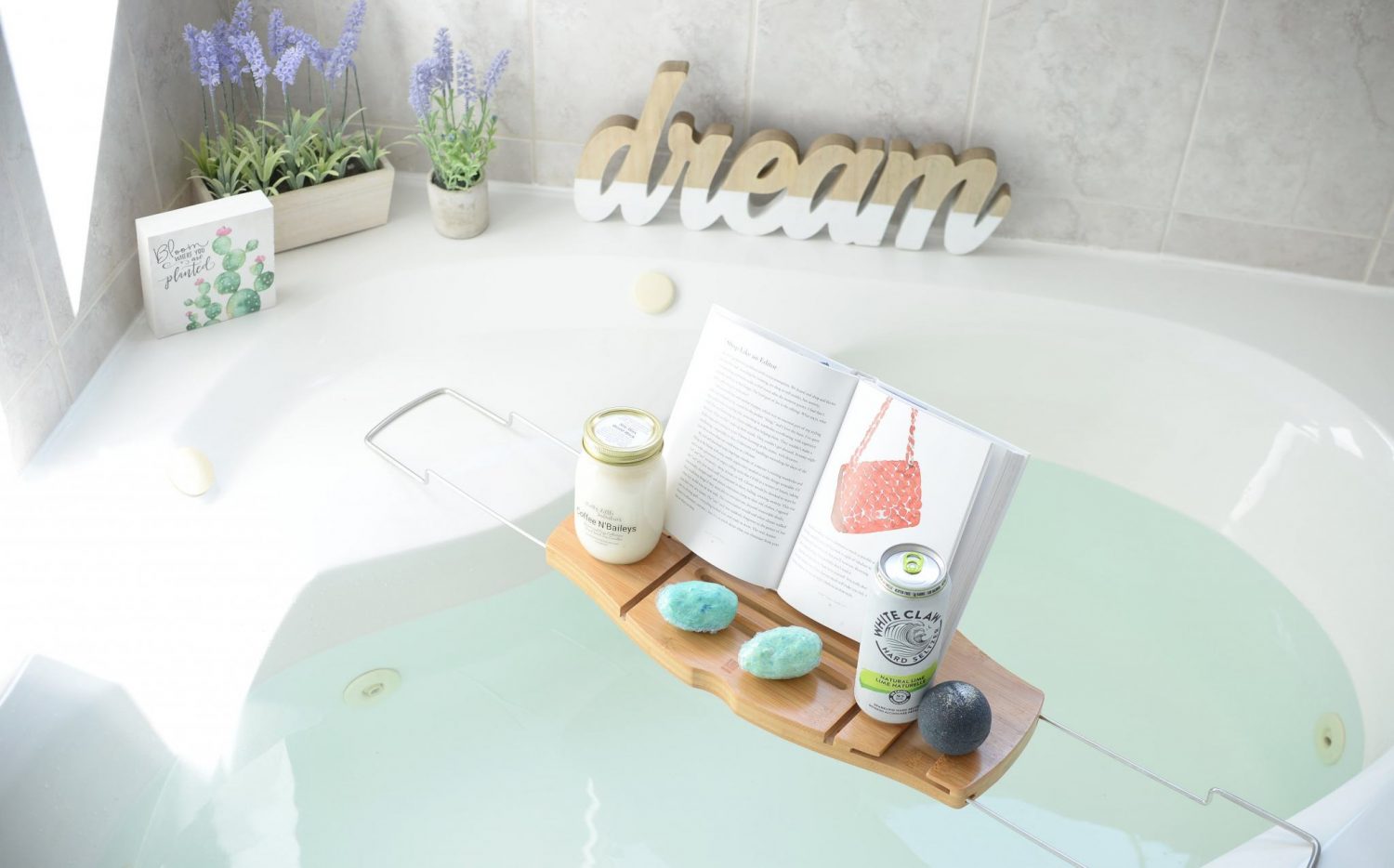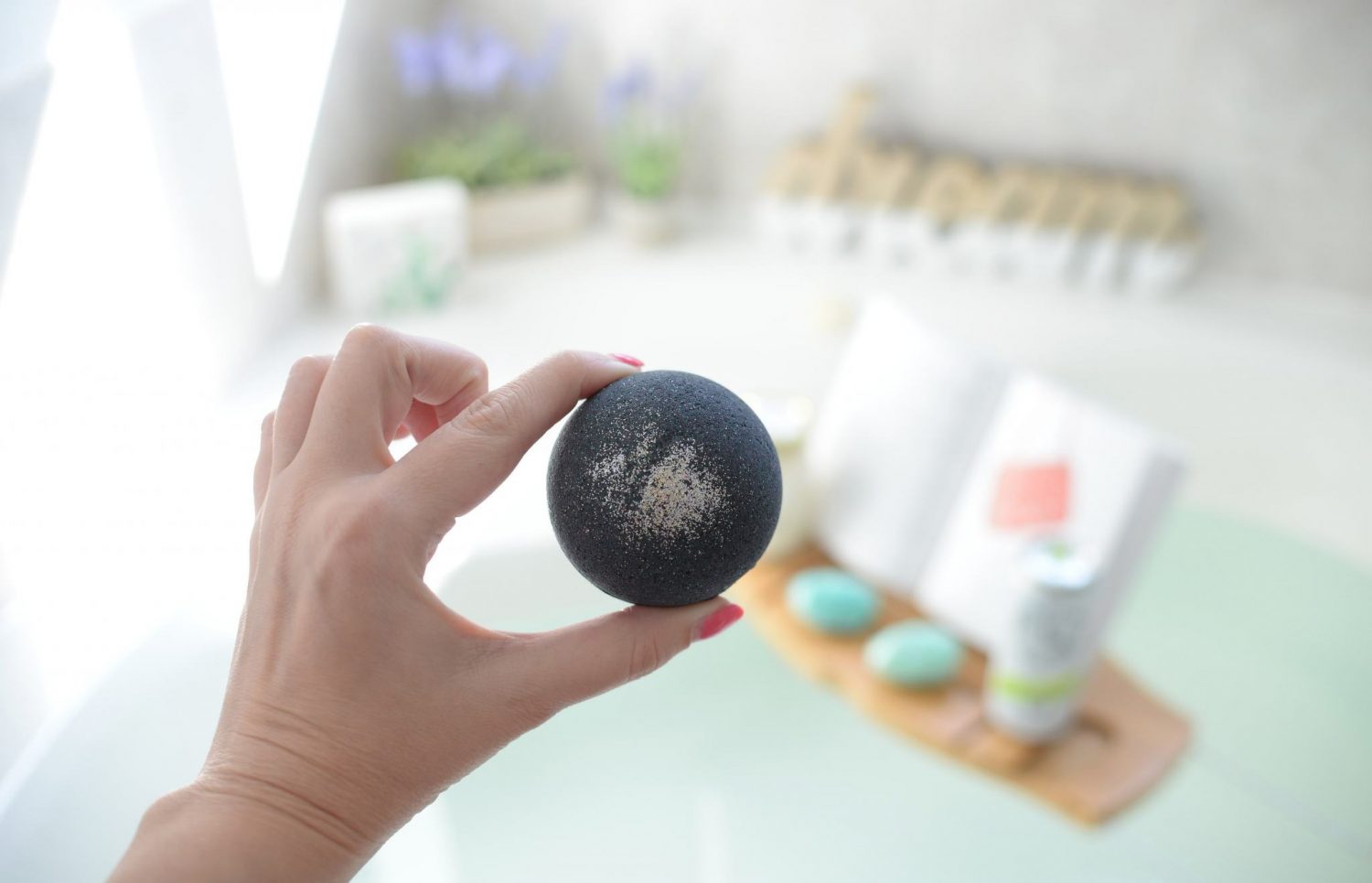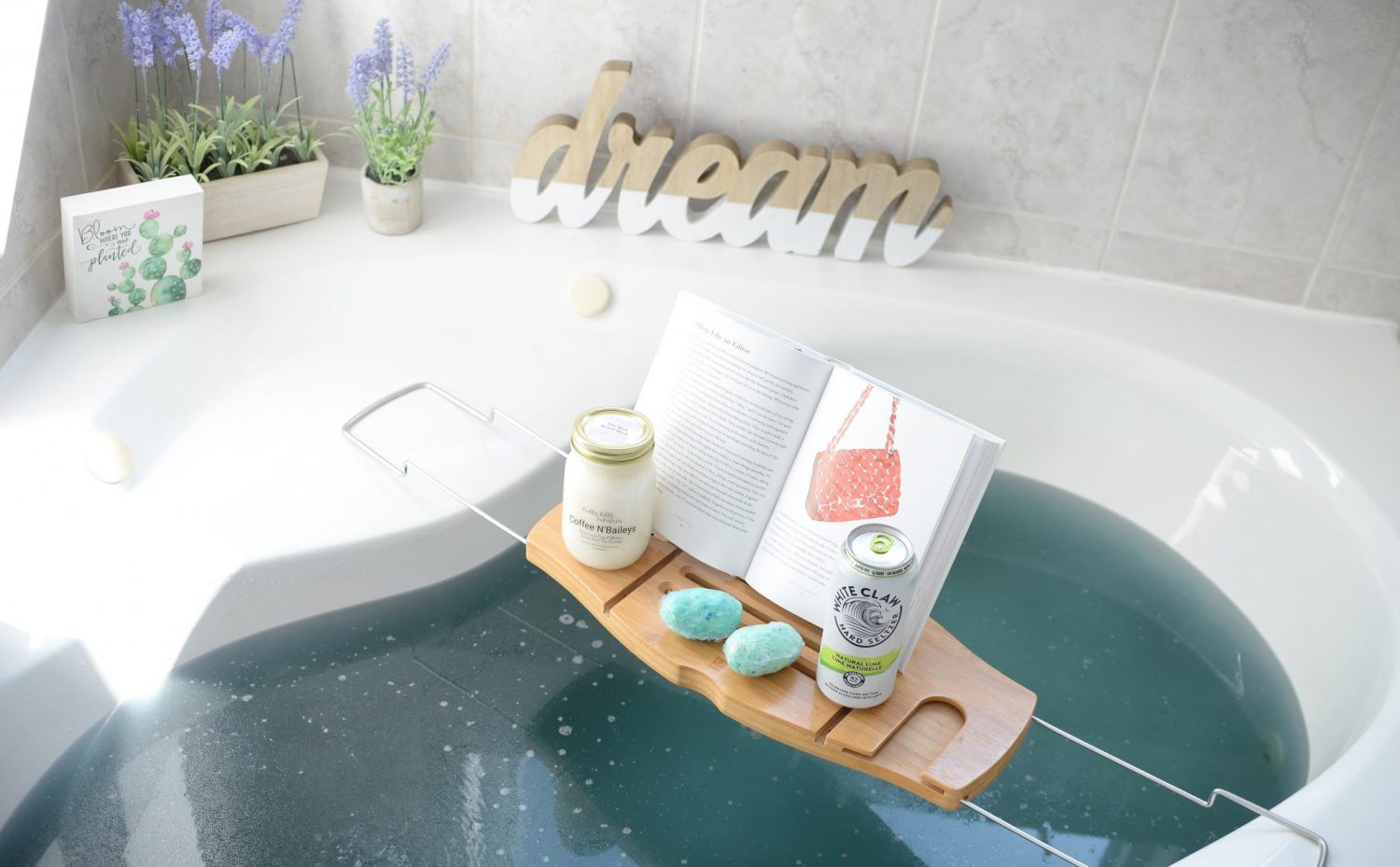 "When a sock-loving couple and their best friend combined their talents to create socks that the world could really get excited about, Uptown Sox was born. No matter the occasion, no matter your style, Uptown Sox has your feet covered.  Highlighting life's special moments is what we're all about. Uptown Sox started in 2016, is 70% cotton (no polyester) and each sock is designed in house."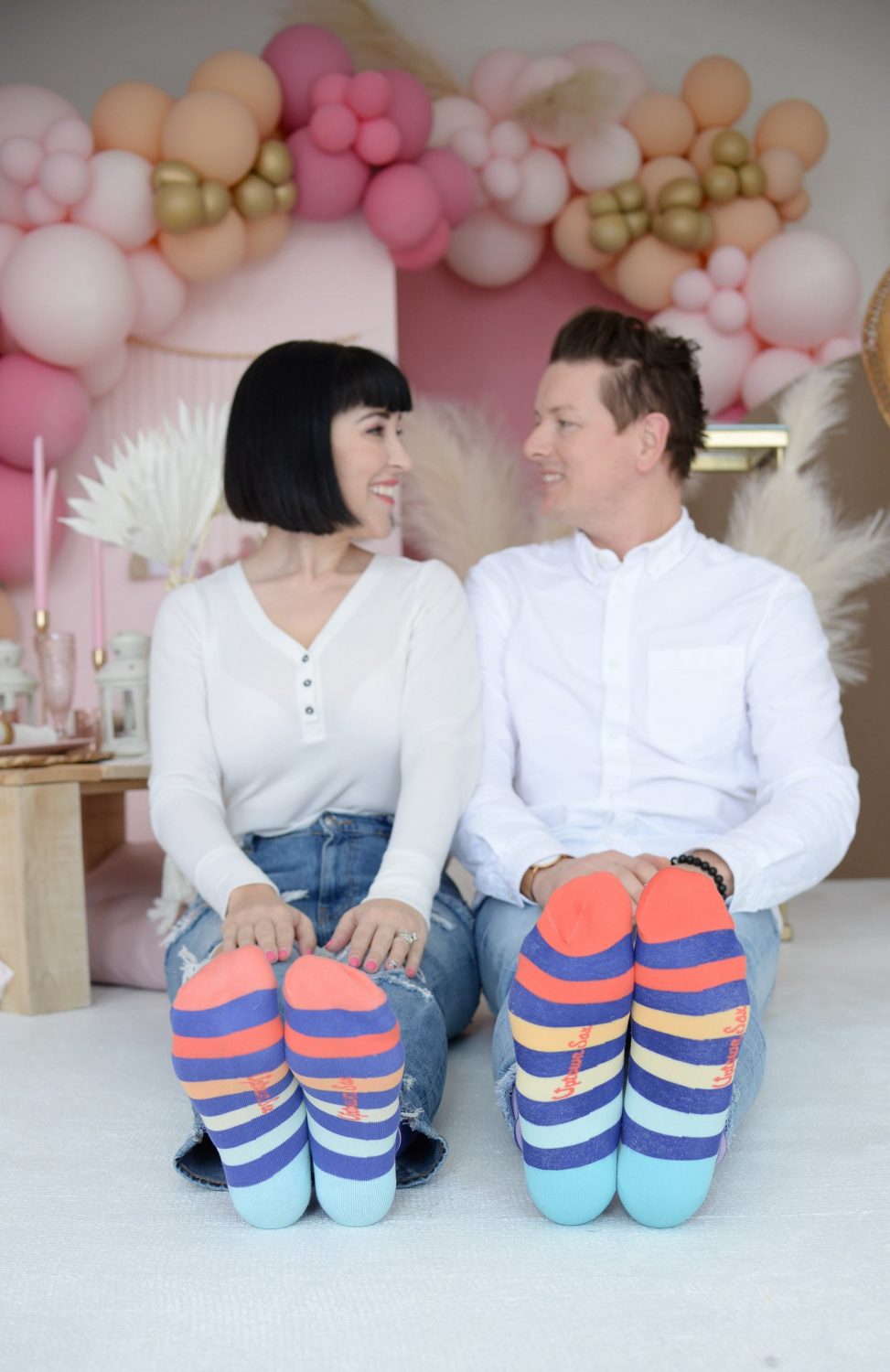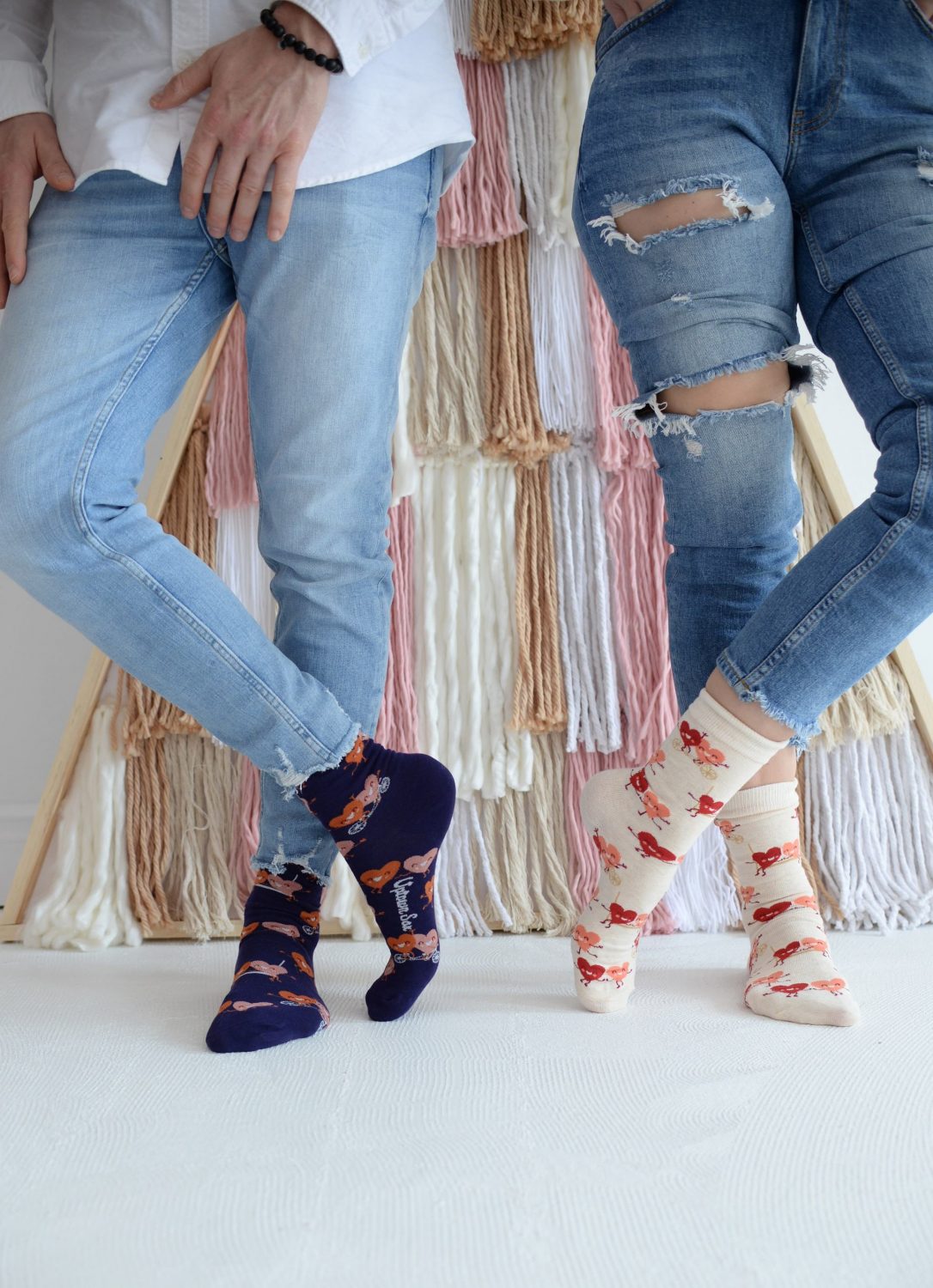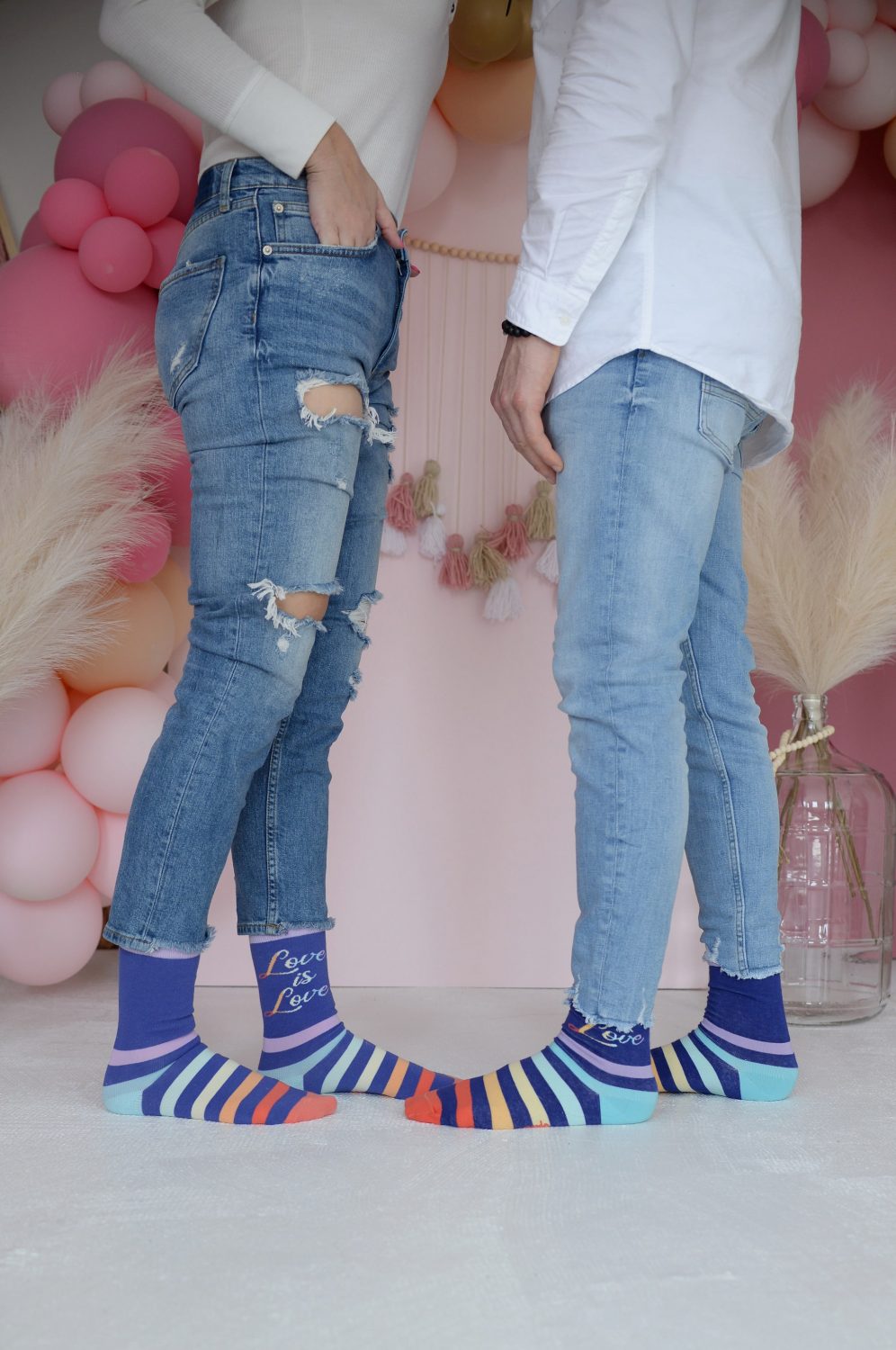 "Avalon is a 24-year-old artist living in London, ON. Like many of you, I was put out of work for months due to the COVID-19 pandemic. But during those months, I rediscovered my creative side. I started by recreating memories, I would take photos of my friends and family and turn them into art. From there I started creating cards, prints and now stickers! My cards have that special homemade feel, without all the work. Prints are a great addition so the decor in your home, and stickers will liven up any notebook or planner. And of course, customs make for a beautiful and touching, personalized gift. I would have to say that customs are my favourite to do, as I get to see a little bit into important moments in the lives of others. I have recently launched my floral collection which is something I am very excited about and proud of. I have some new things coming out, fingers-crossed, in the spring, but I am always doing customs!"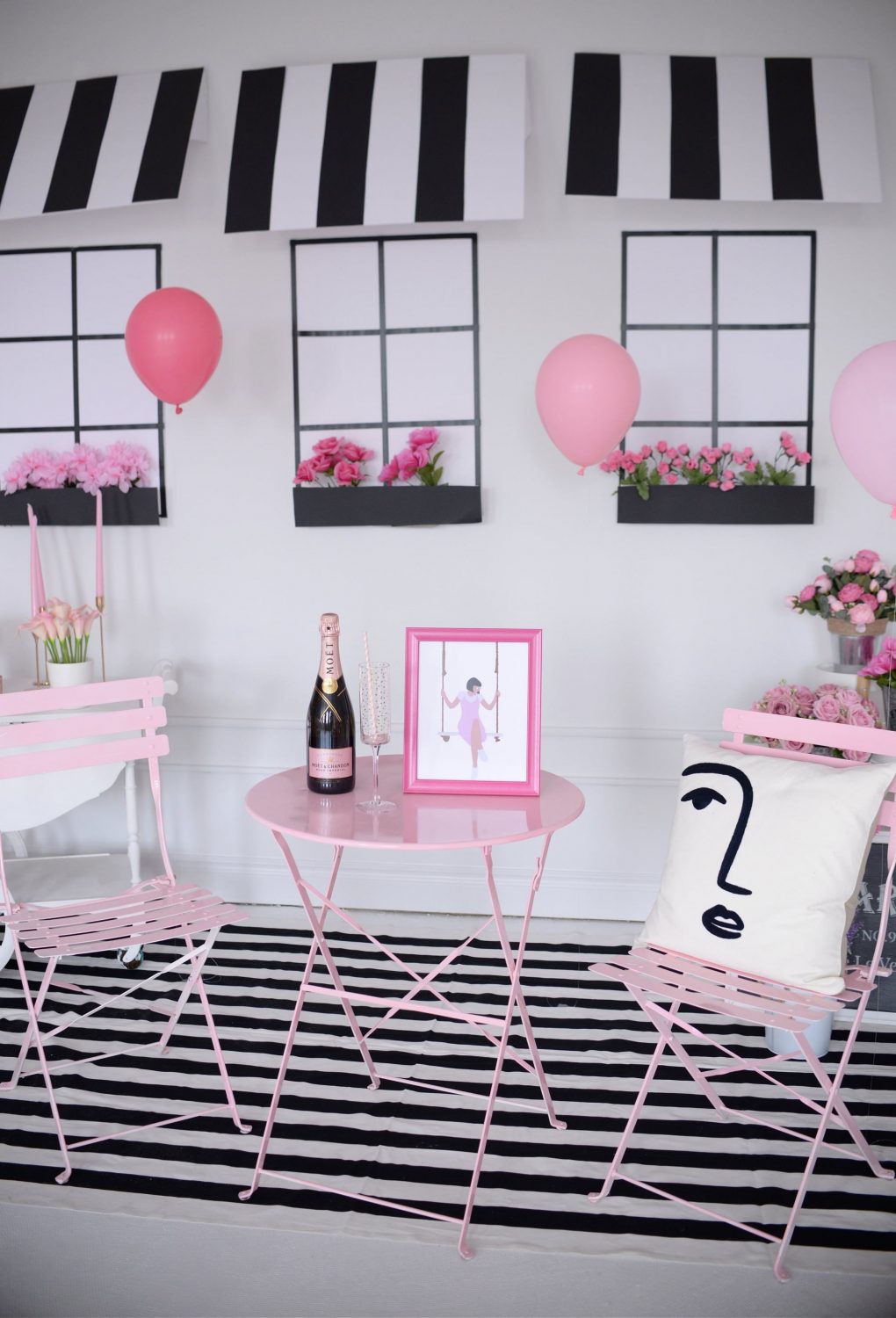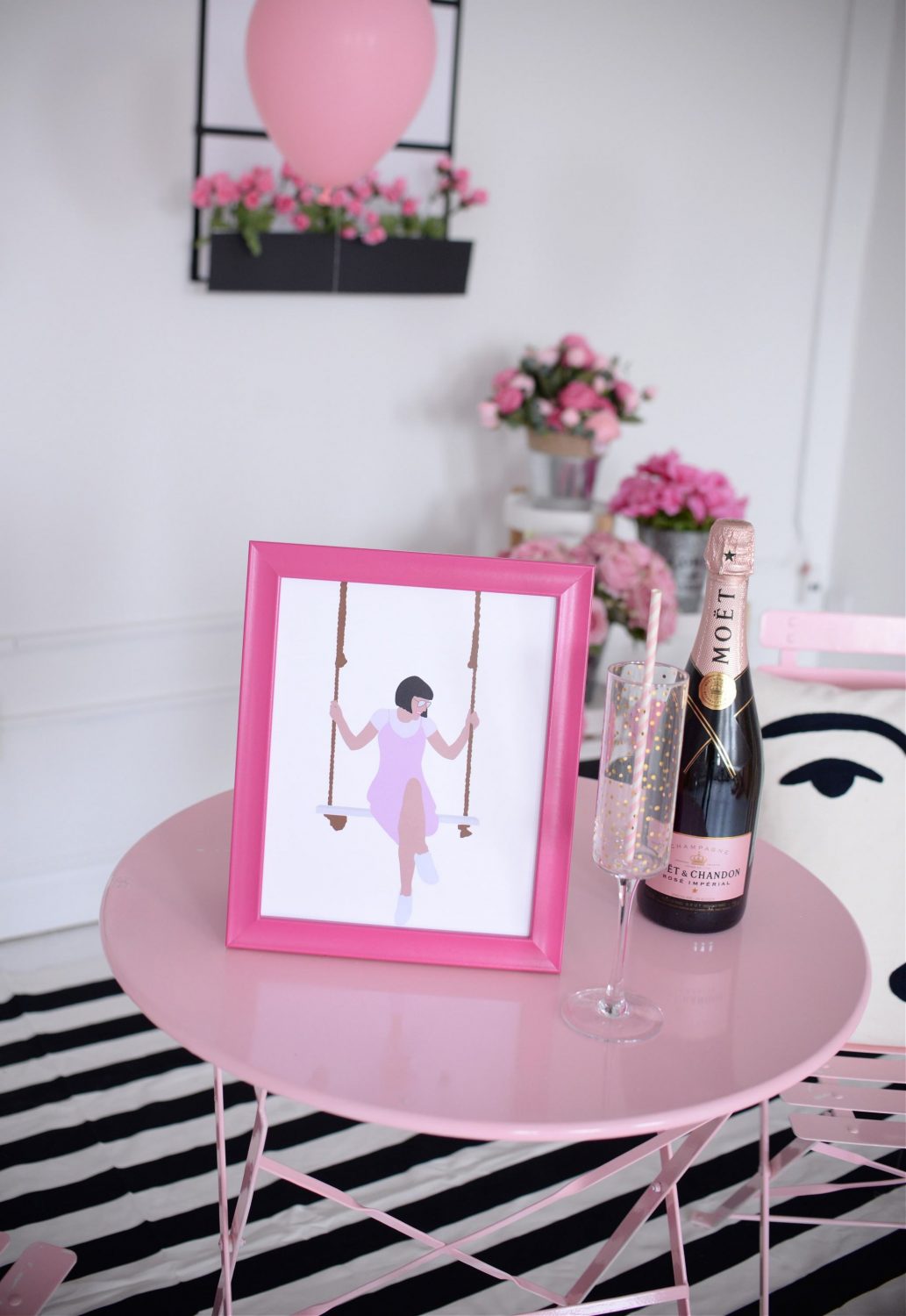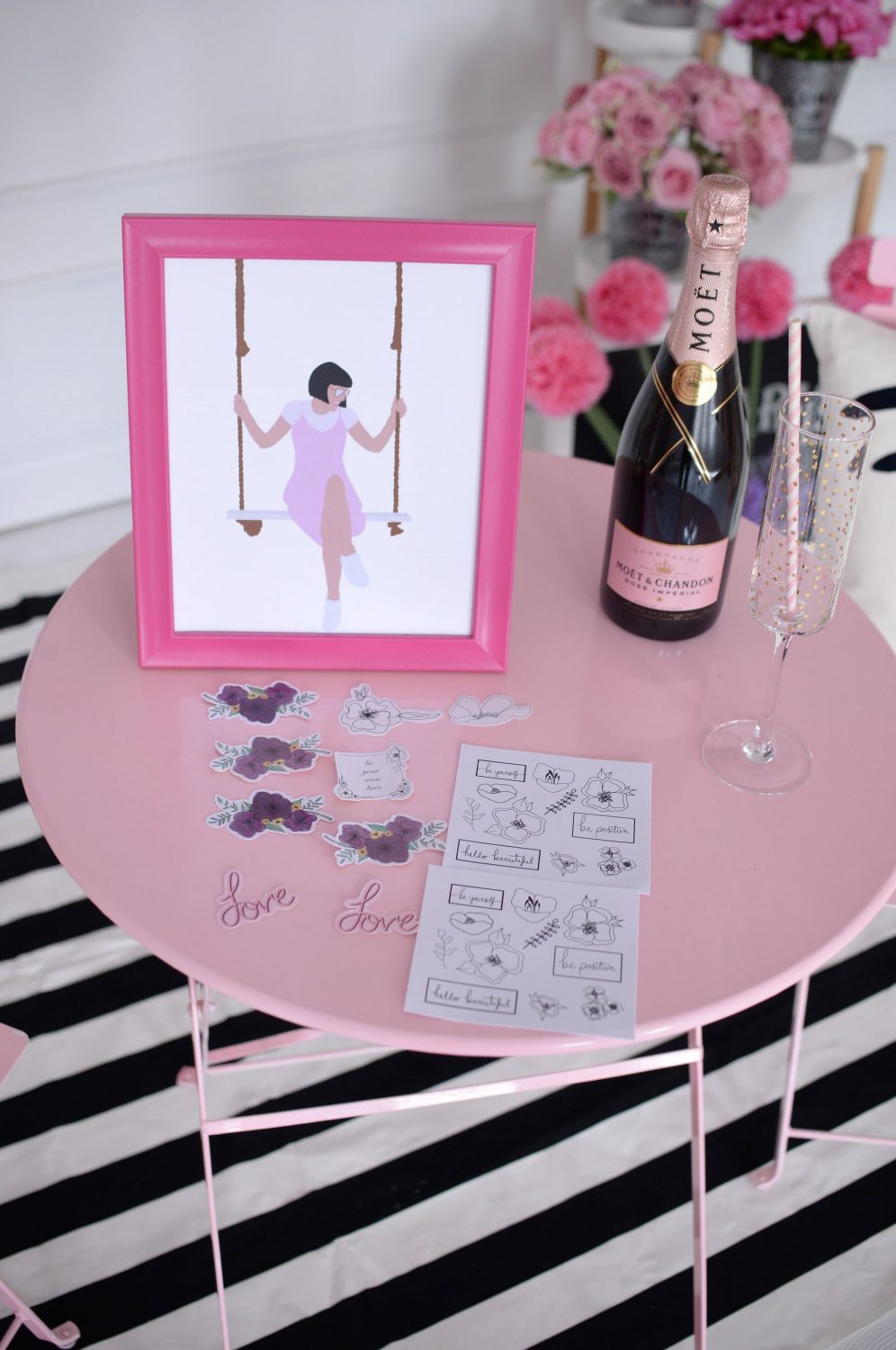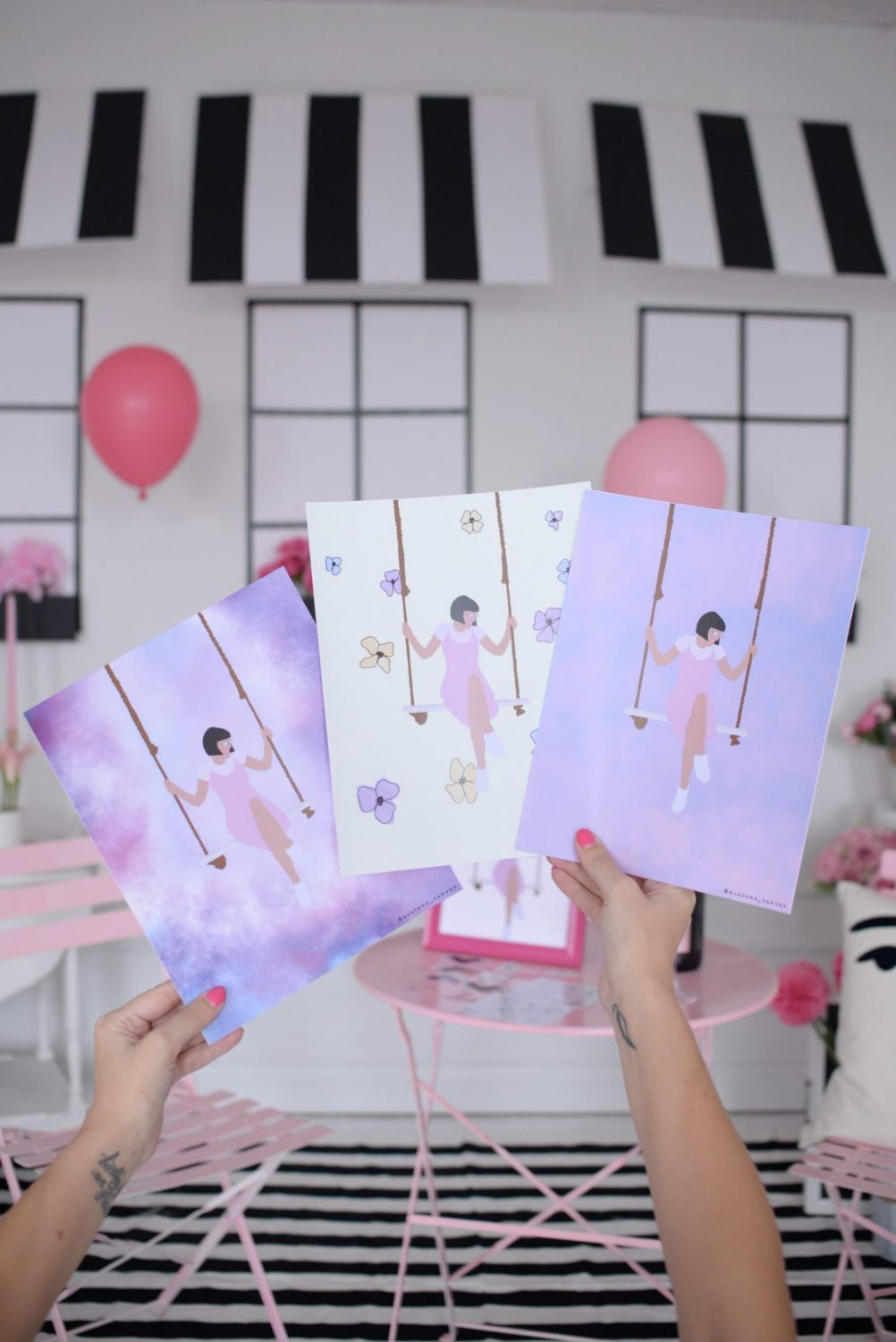 "I'm Aimee, the owner of Aimee Pineau Photography, based out of St. Thomas, ON. I opened my business back in 2019 and have been fortunate enough to have made it through these difficult times. I'm a mother of two beautiful daughters, so it's always been very important for me to document every second of their lives, even if they didn't want me to. I'm always trying to be creative and being able to bring my vision to life, excites me! I love being able to capture the beauty I see in this world, and I'm excited to continue taking beautiful photo's, and enjoy this amazing journey I'm on!"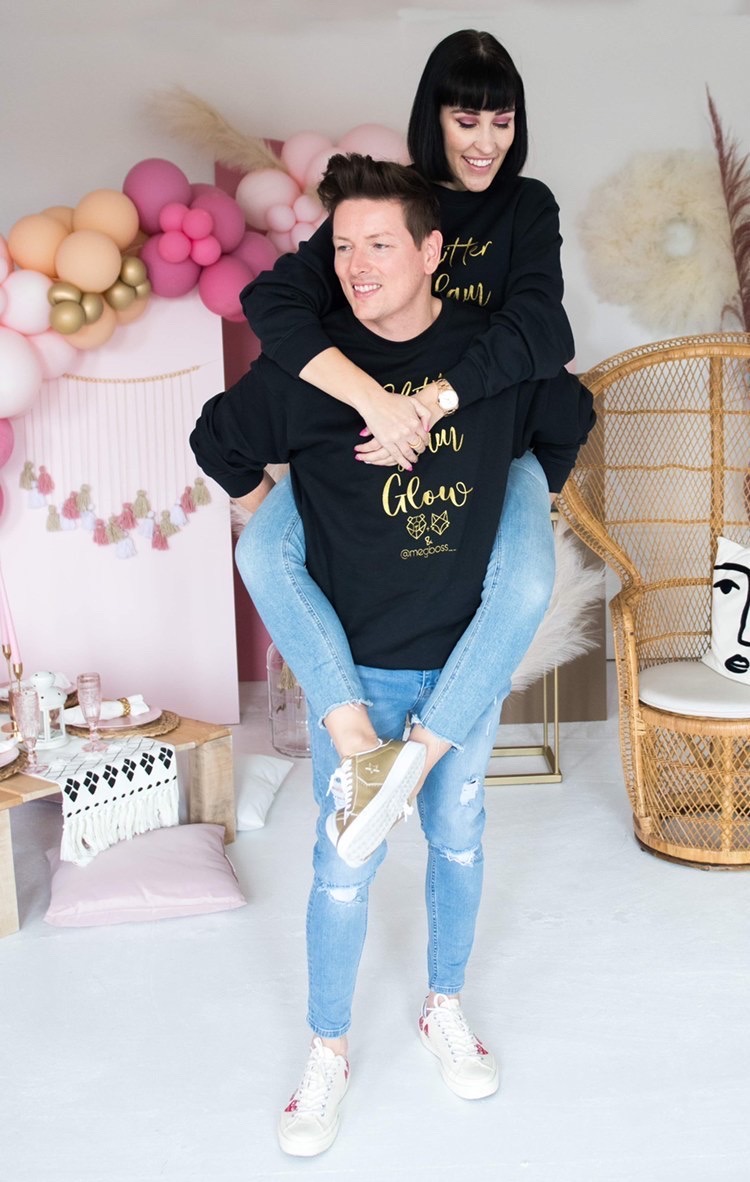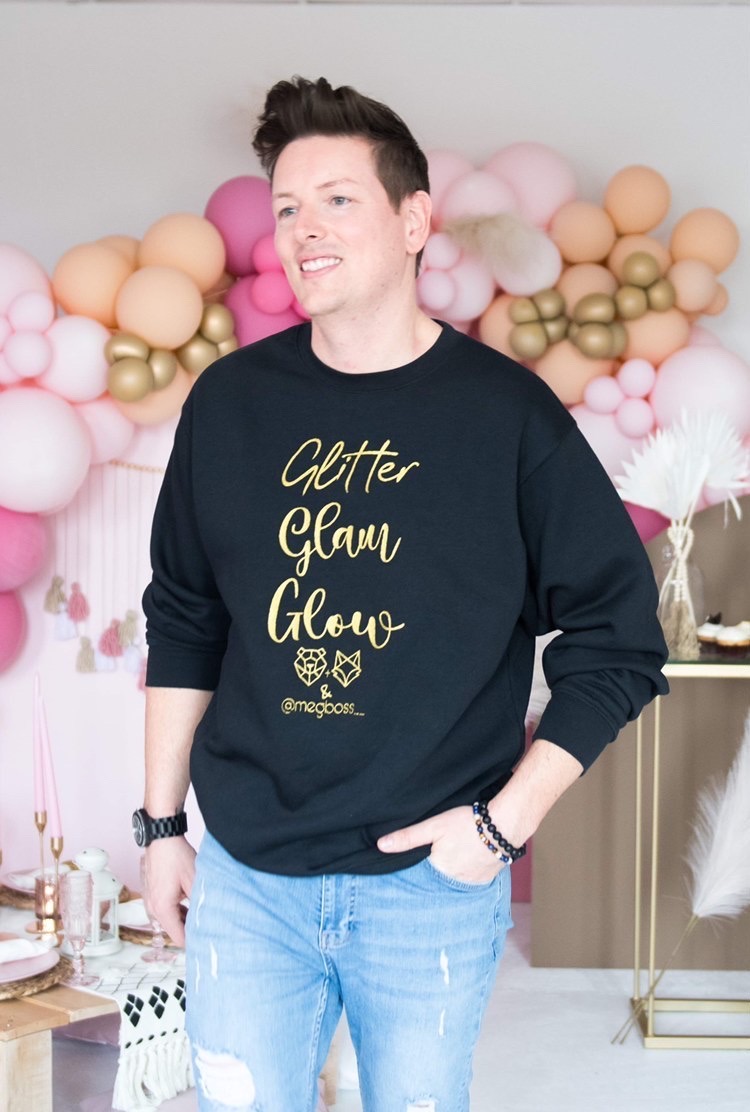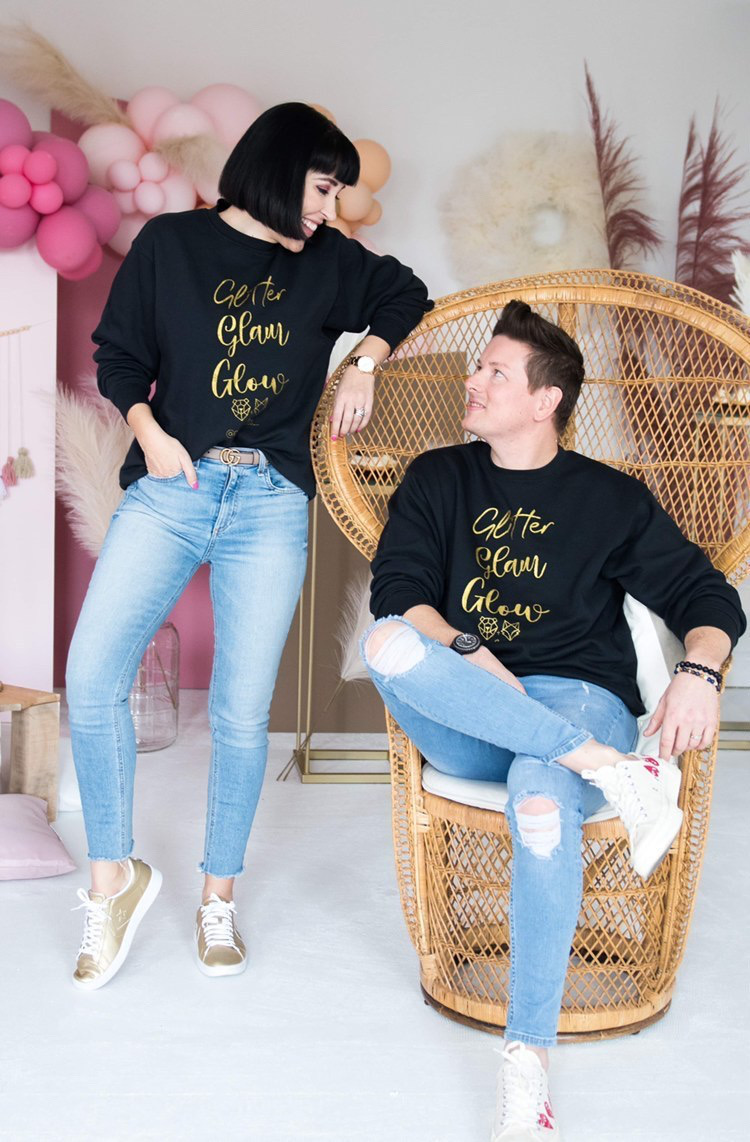 Emily Lauren Dick is a body image expert who is committed to making girls feel comfortable in their own skin. Her book, Body Positive: A Guide to Loving Your Body, is the number one resource for young adult women who desire to redefine and understand true beauty. Emily believes that educating young people about body image, teaching resiliency, and normalizing real bodies is critical in combating negative thinking and improving self-esteem. Emily is passionate about promoting positive body image, media awareness, and healthy relationships.
"Body Positive: A Guide to Loving Your Body is the number one resource for young adult women who desire to redefine and understand true beauty. Focusing on correct body image, self-improvement, thinspiration, mental health, bullying, sexual harassment, and more, Body Positive is packed with introspective questions and inspiring, un-retouched photographs that display the bodies of real, everyday women Body Positive is a helpful, informative and inspirational guide that will help any girl transcend society's standards."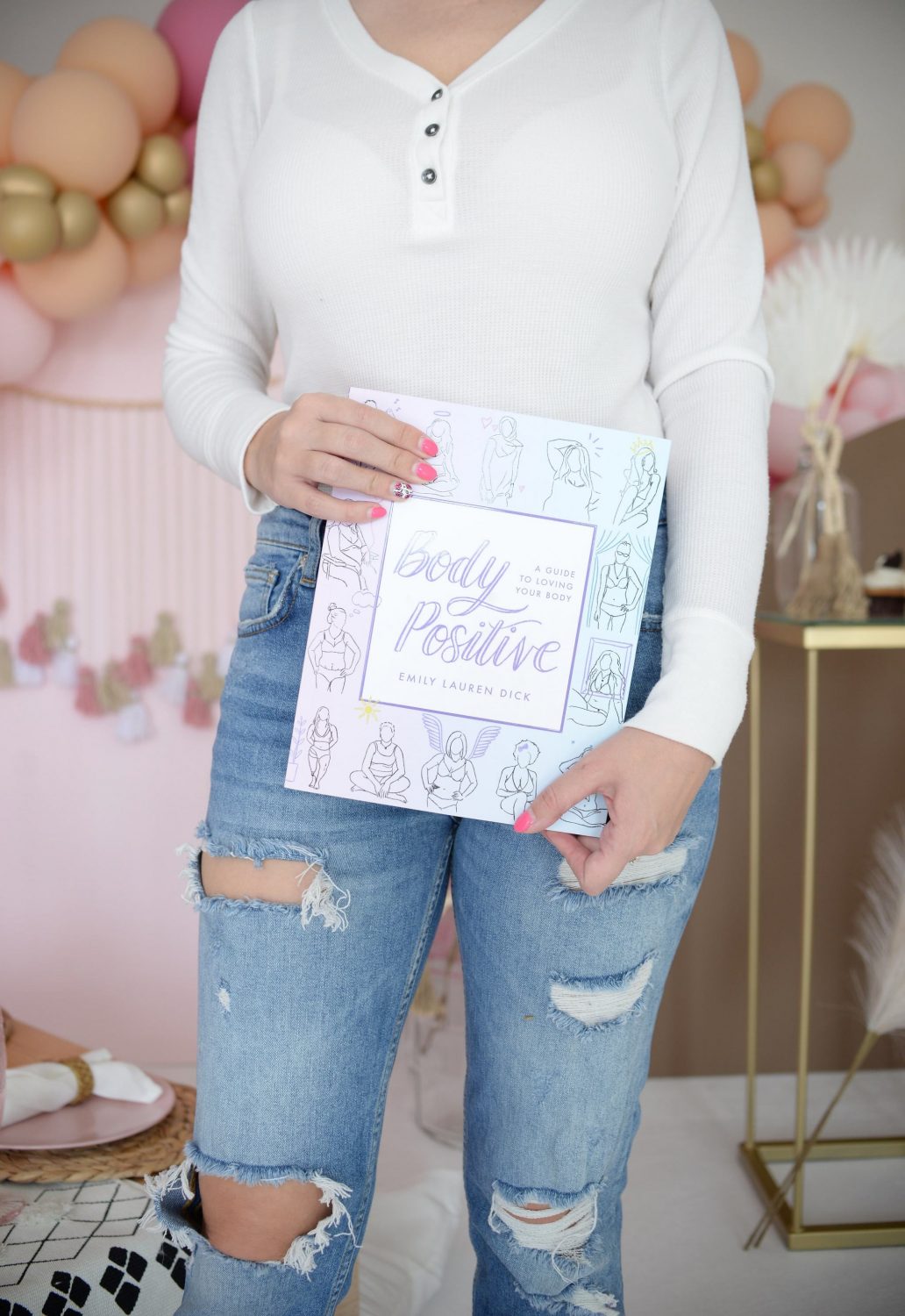 "Meg Boswell is your local London, Ontario hair fairy godmother, and is always welcoming new clients to make hair dreams come true! Meg has been in the beauty industry for over 6 years, and has managed trendy, boutique salons in Toronto, and worked as a licensed hairstylist at 2 top rated salons in London. She is currently working at Platinum Salon, located in downtown London. She specializes in various balayage techniques, bridal hairstyling, and hand tied weft hair extensions. Meg has been a hair model for LA hair guru Guy Tang, and has been a semi finalist, and finalist at the Canadian Beauty Awards. Meg's passion for hair, and continuing education makes you feel completely at ease when you sit in her chair. She is extremely knowledgeable, and easygoing which makes your experience with her even more enjoyable and relaxing.
Meg is also the creator behind GlitterGlamGlowCo, for handmade epoxy resin art. GlitterGlamGlowCo was started as a pandemic side hustle, after months of uncertainty, working on and off as a hairstylist. It was another creative outlet keeping me sane while not being able to work! I make games like tic tac toe and dominoes, home decor and cute safety keychains. The safety keychains are my primary focus, which come with a whistle. I was inspired to start making these because I was working in a not so safe area of the city, and after reading reports of the amount of astonishing amounts of sexual assaults happening against women, specifically in London. It's my small attempt at trying to make the women of London and beyond feel a bit more secure. Make sure to check out GlitterGlamGlowCo, available on Etsy!"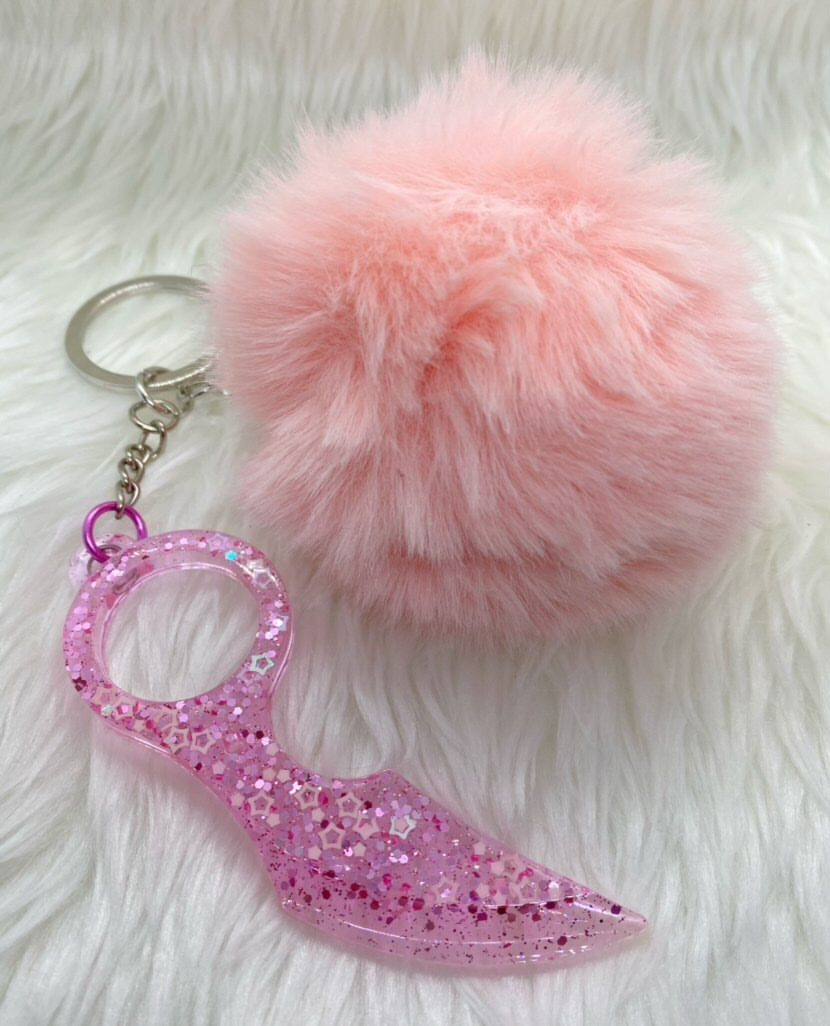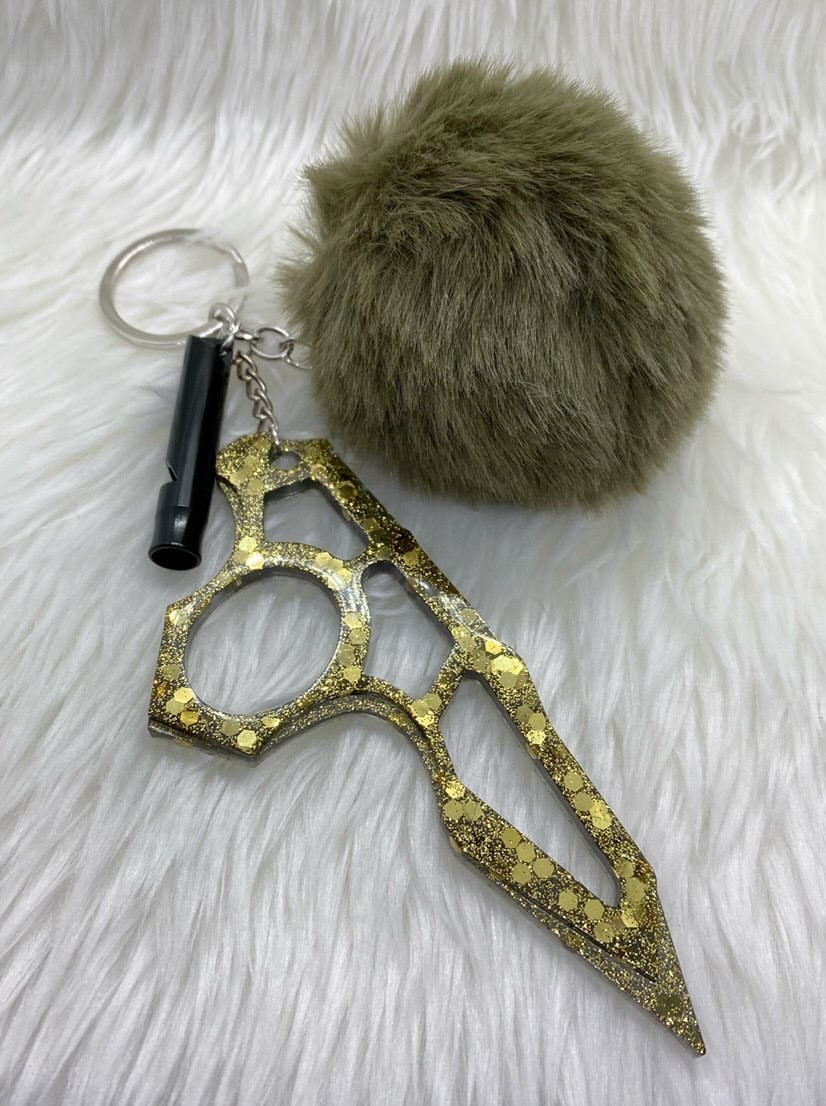 "Ficht & Co. Handmade is an apparel brand for babies and toddlers.  Striving for practical, gender neutral and modern style, these pieces are for any occasion from lounging on the couch to fancy play dates.  This local business is run by an RPN turned stay at home mom of two, creating all this handmade goodness on her own.  This adorable bunny hoodie is just one of the many fun seasonal pieces that was designed with her sons love for his bunbun lovey in mind.  With ever changing fabrics and designs and of course a few classic keepers, there is always something for everyone's little human."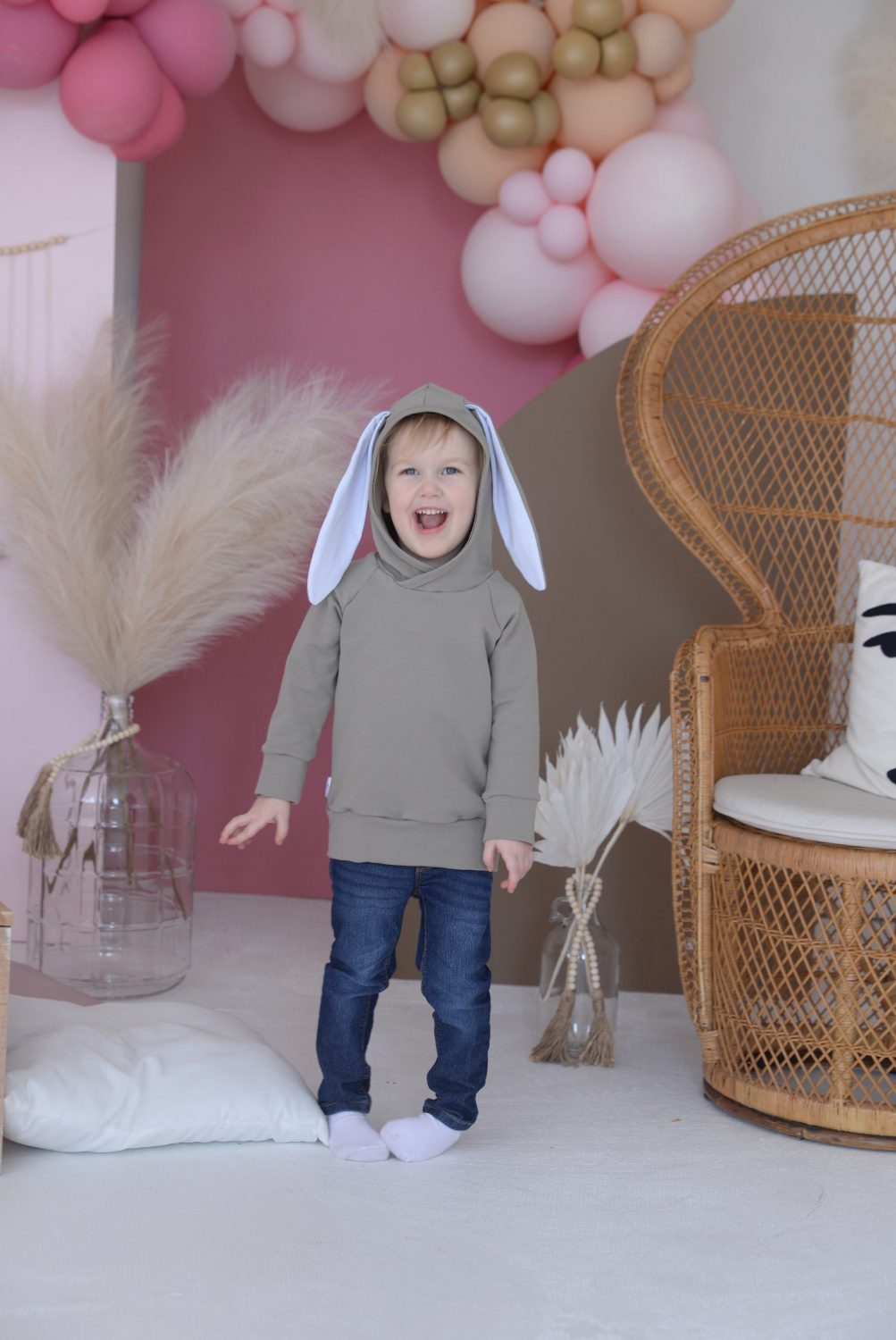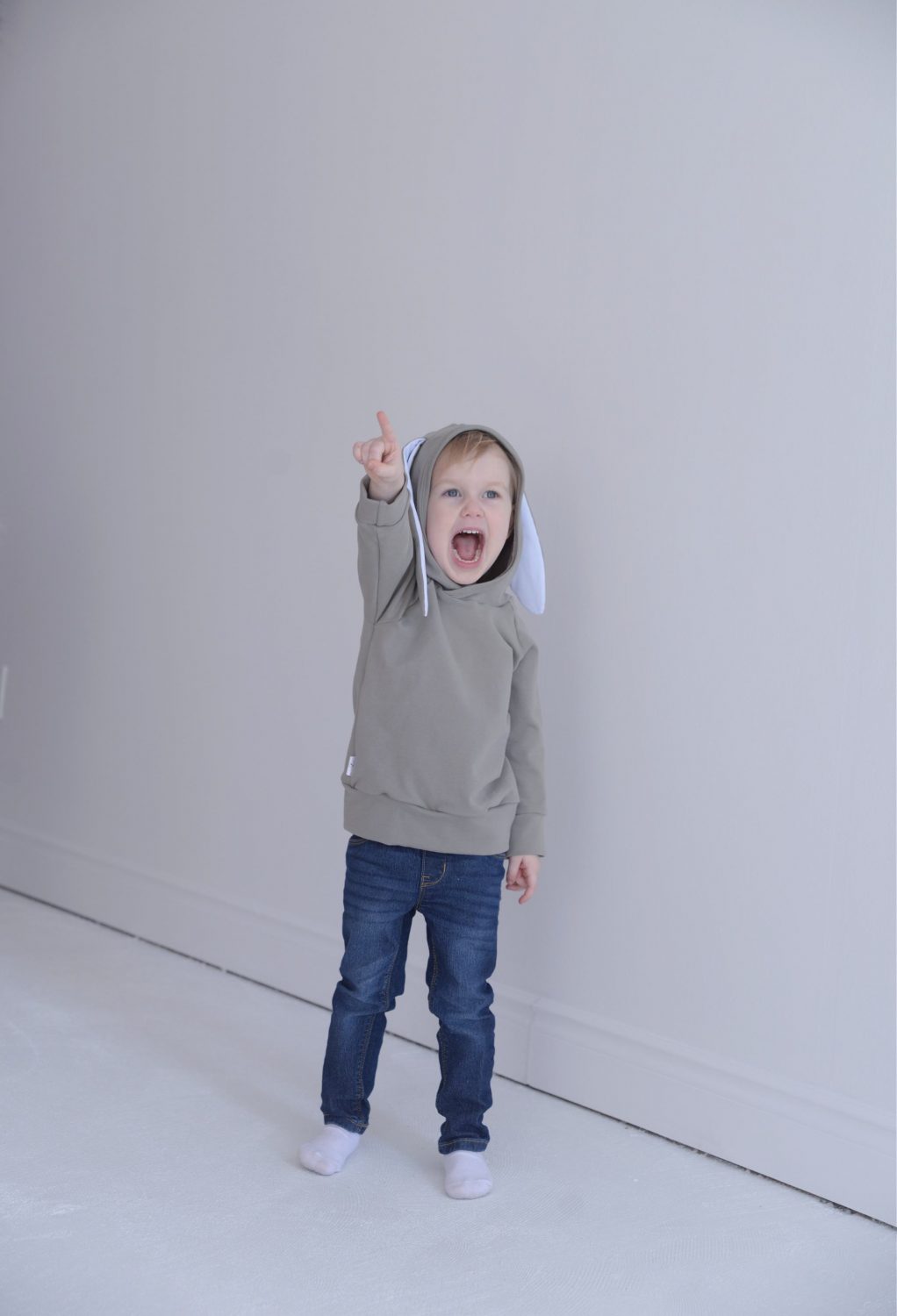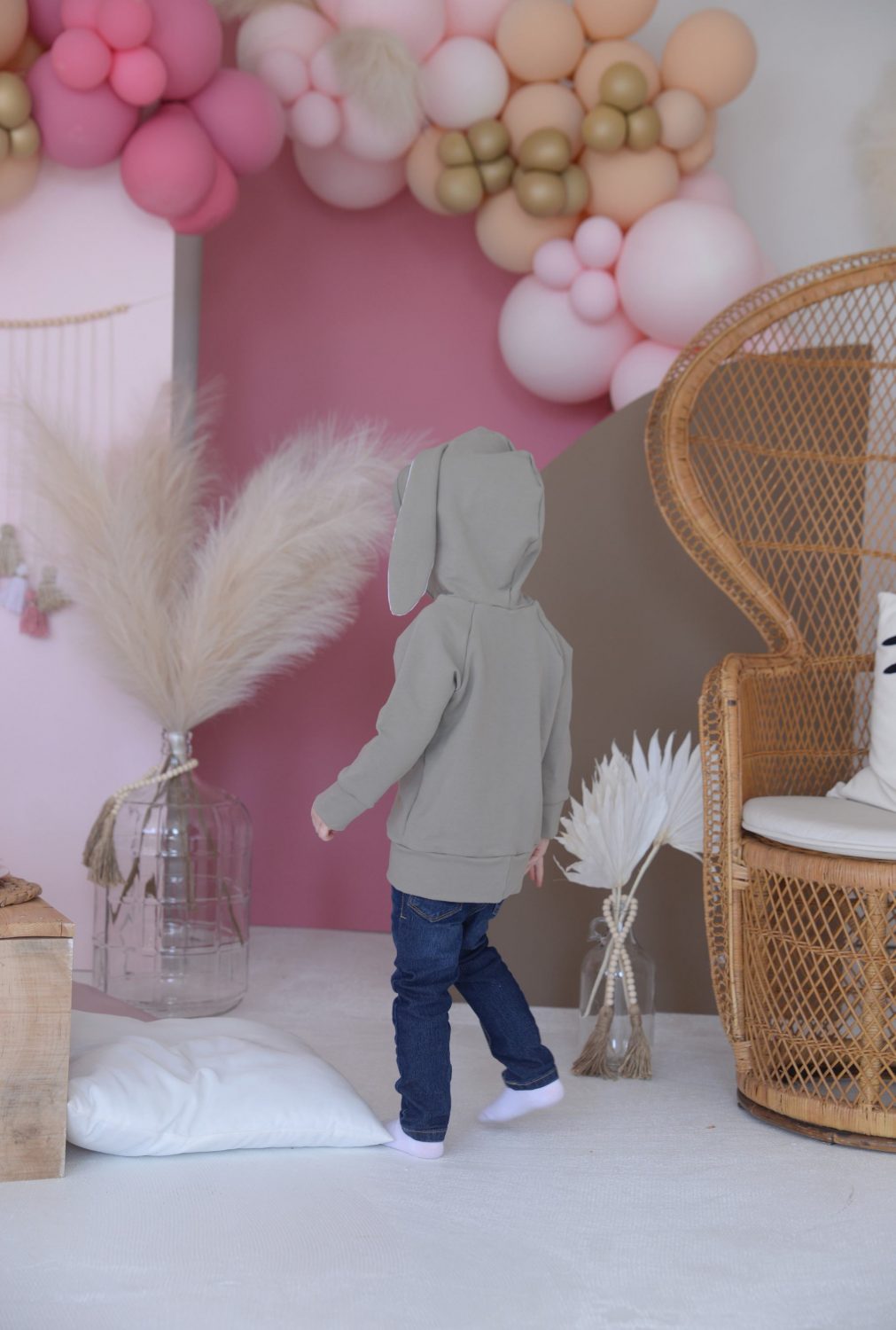 "The Little Bloom Box is inspired by the joys of giving. We believe in providing quality eternal roses to commemorate the significance of your special event. Through our large selection, we guarantee that our customizable pristine rose arrangements will make your celebration or life event special. It is our mission to provide the most beautiful bloom boxes to satisfy your needs. Through innovative designs and passionate customer service, we hope to bring your celebration to life.