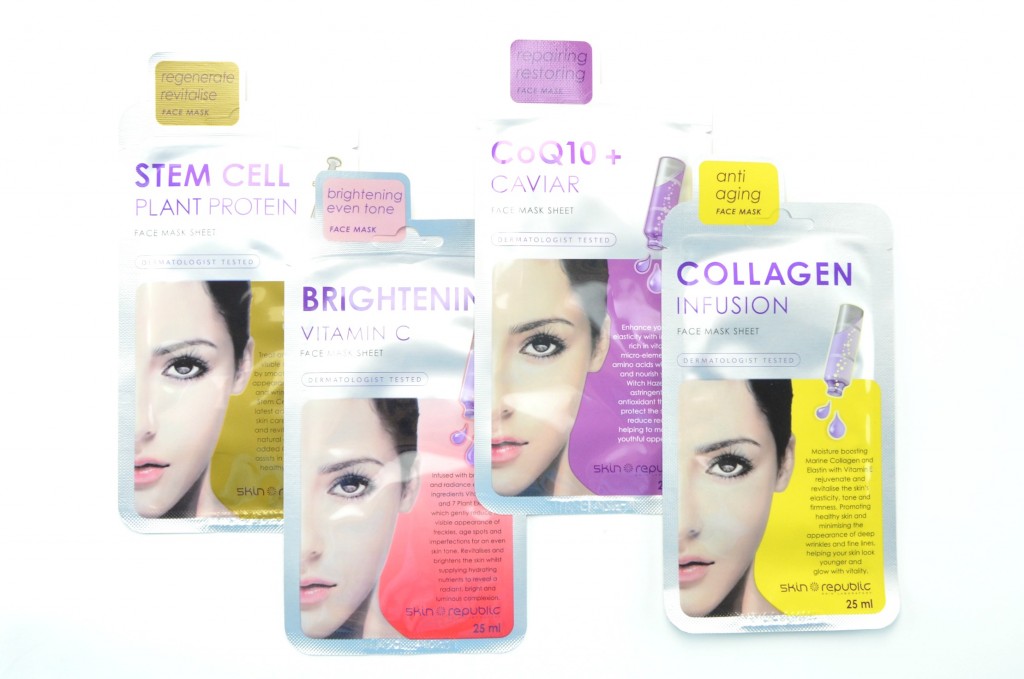 Sheet Mask
I'm a huge fan of sheet masks, not only are they easy to use, you waste less product than traditional masks. Since these are a onetime use only product, you never have to worry about the bottle drying up before you finish it. For those unfamiliar with sheet masks, it's basically a cotton sheet that's pre-cut into the shape of your face and saturated in beneficial skin serum. Each mask is cut to fit the contours of your face with holes for the eyes, lips and nose, so you're able to see and breathe. Don't worry if they don't fit your face perfectly, the idea it just to get it on, then sit back and relax. Sheet masks are often more hydrating and moisturizing than traditional gel or clay masks and instantly help to repair damaged skin cells. It's also extremely effective in delivering nutrients deep into the skin thanks to its close dermal contact. Its unique ingredients are evenly distributed onto the sheet mask to ensure that every part of the skin receives an equal application of serum. The sheet mask allows your skin to breath freely during application process, which allows the skin to absorb the serum faster and more efficiently than traditional masks and creams.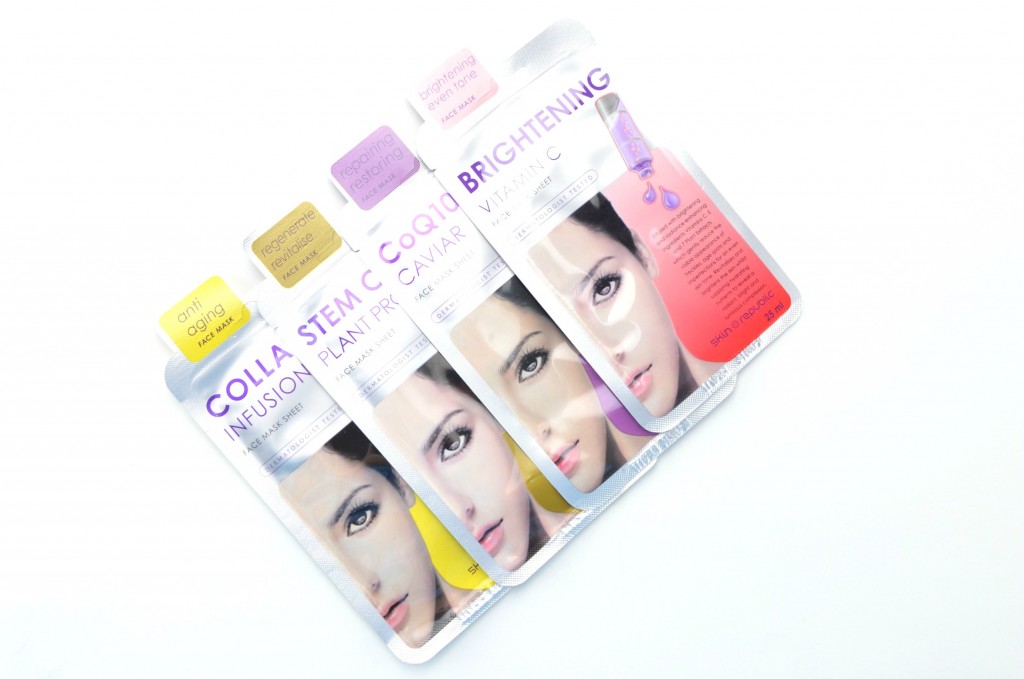 Skin Republic award winning face masks have been a lifesaver for me this winter. These dermatologist, hypo-allergenic masks combine the latest advances in skin care with nature's restorative properties to help nourish, rejuvenate and hydrate the skin for a healthy, youthful, glowing complexion. Skin Republic has a total of 6 face masks that contain some of the world's most advanced ingredients, such as stem cell plant protein and Nano platinum, to help address a variety of skin concerns. Each mask is left on for 15 to 20 minutes, before rubbing in the excess serum that's left behind into the skin. Skin will instantly be super-charged, nourished and glowing. These are safe enough to use twice a week for the first month and then as required the following months.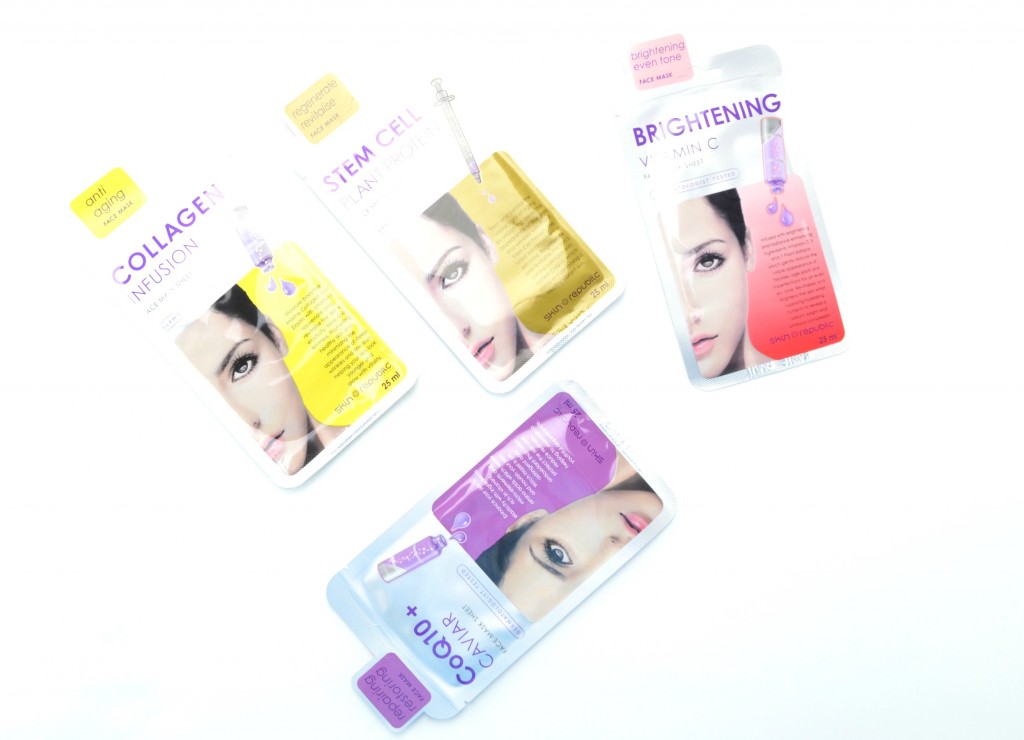 Skin Republic Stem Cell Plant Protein Face Mask helps to regenerate and revitalise from deep within the skin's epidermis, using the latest advances in skin care, stem cell plant protein. It helps to protect and repair aging skin cells, by replacing damaged cells. By doing so, it helps to reduce the loss of collagen and therefore minimizes fine lines and wrinkles.
 
Skin Republic Collagen Infusion Face Mask features moisture boosting Collagen, Elastin and Vitamin E to help rejuvenate and revitalise the skin's elasticity, tone and firmness. It helps to promote healthy skin and helps to minimize the appearance of deep wrinkles and fine lines. Skin is left looking younger with a healthy glow.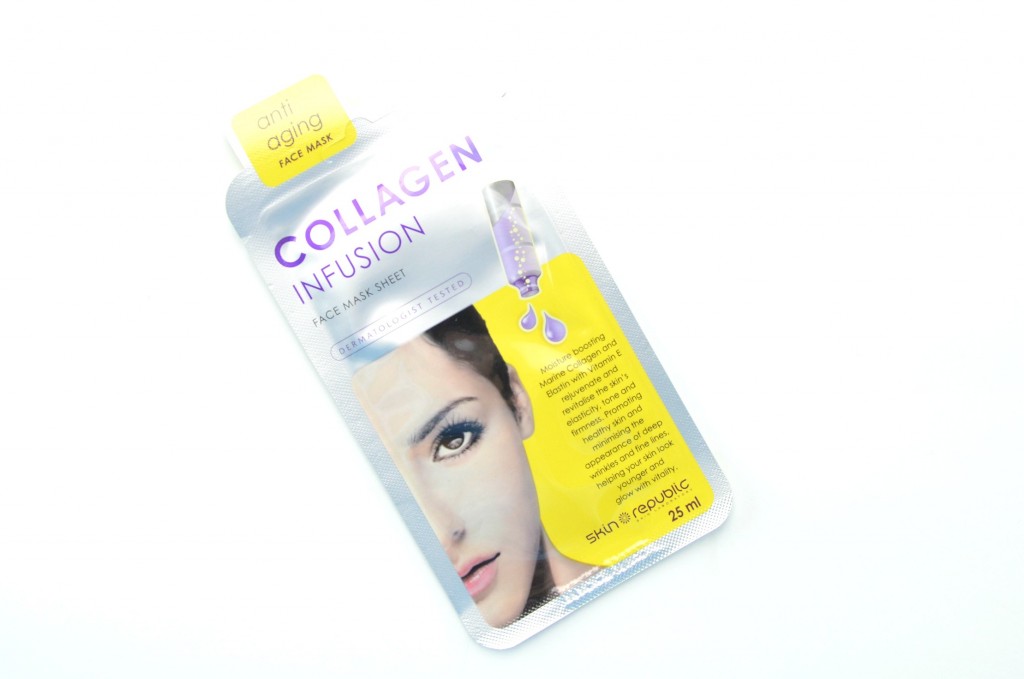 Skin Republic Vitamin C Face Mask is infused with brightening and radiance enhancing ingredients such as Vitamin C, E and 7 Plant Extracts that help to gently reduce the visible appearance of freckles, age spots and imperfections for an even skin tone. It also helps to revitalise and brighten the skin while providing hydration for a radiant, bright and luminous complexion.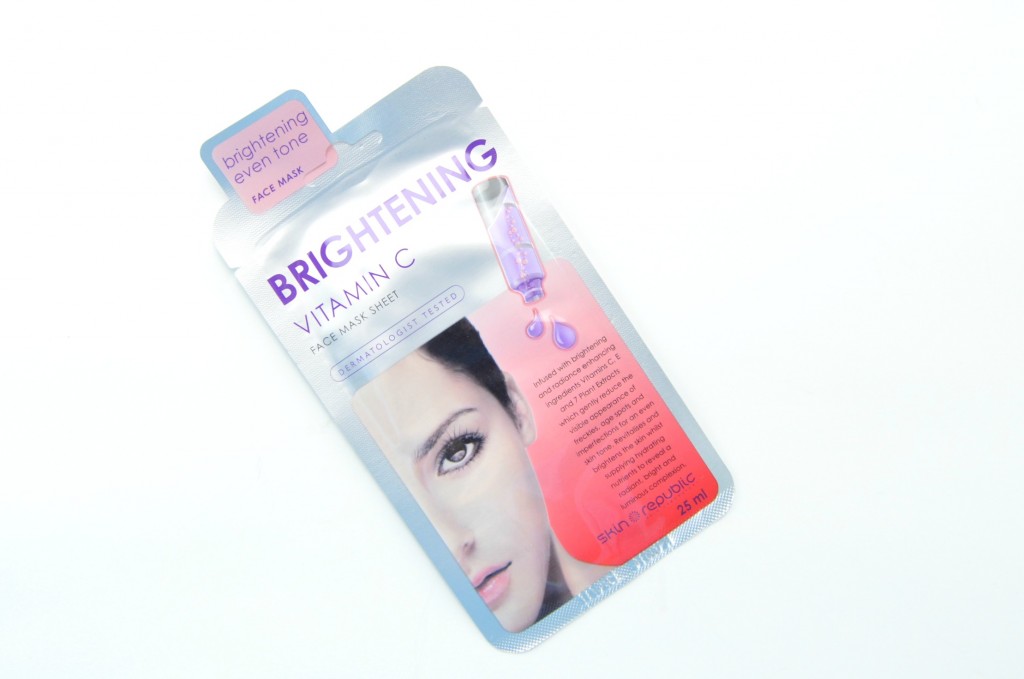 Skin Republic CoQ10 + Caviar Face Mask is rich in Vitamins, micro-elements and amino acids that help repair and nourish the skin and enhance its natural elasticity. Witch Hazel, an astringent and antioxidant, helps to protect the skin and reduces redness, which helps to maintain a youthful appearance.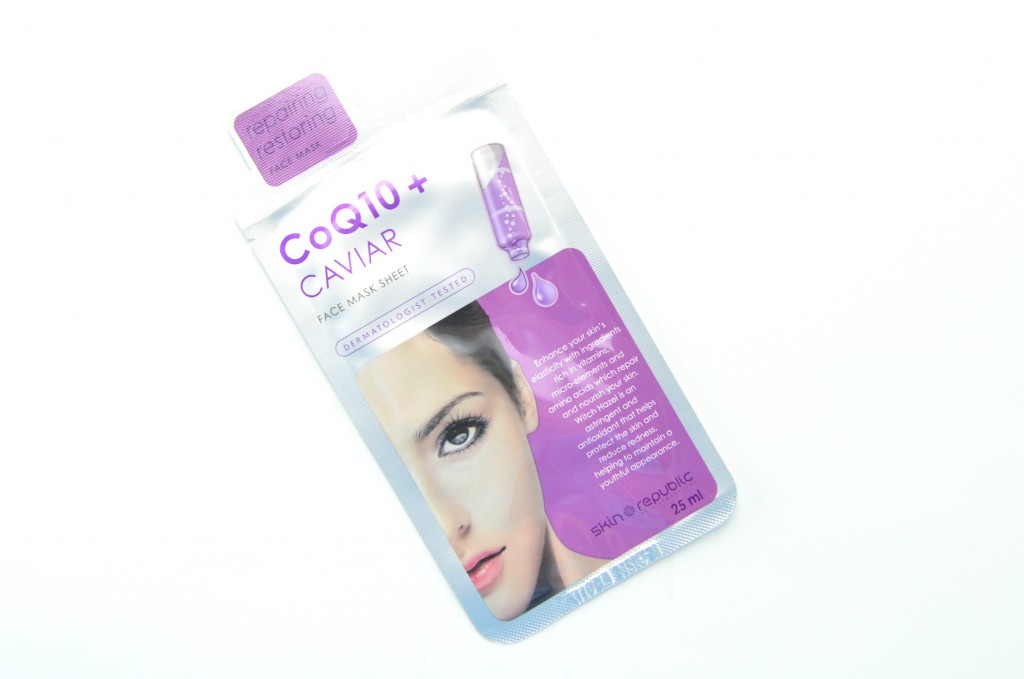 Truthfully, after testing each one of these masks, I really couldn't tell the difference between each one. I think you would have to use each one over the course of a few months to really see if each one targets a different skin concern. I can, however, tell you these are the most hydrating sheet masks I've ever tried. I've applied these right before bed, rubbed in the leftover serum and I didn't feel the need to apply my nightly moisturizer. For those who have been reading my blog, know I have extremely dry skin, and the thought of going to bed without my night cream, scares the heck out of me. Even without my nightly serum or cream, my skin is refreshed, plump and hydrated in the morning. My skin instantly seemed ten times brighter after each mask and with a healthy radiant glow that lasts for a few solid days. Because my skin is more hydrated, the fine lines around my eyes and frown lines don't seem as prominent. All and all, an excellent sheet mask that I will continue to purchase. Also in the collection is Skin Republic Spots & Blemish Face Mask and Platinum Life Face Mask. Each retail for $8 at Sephora.