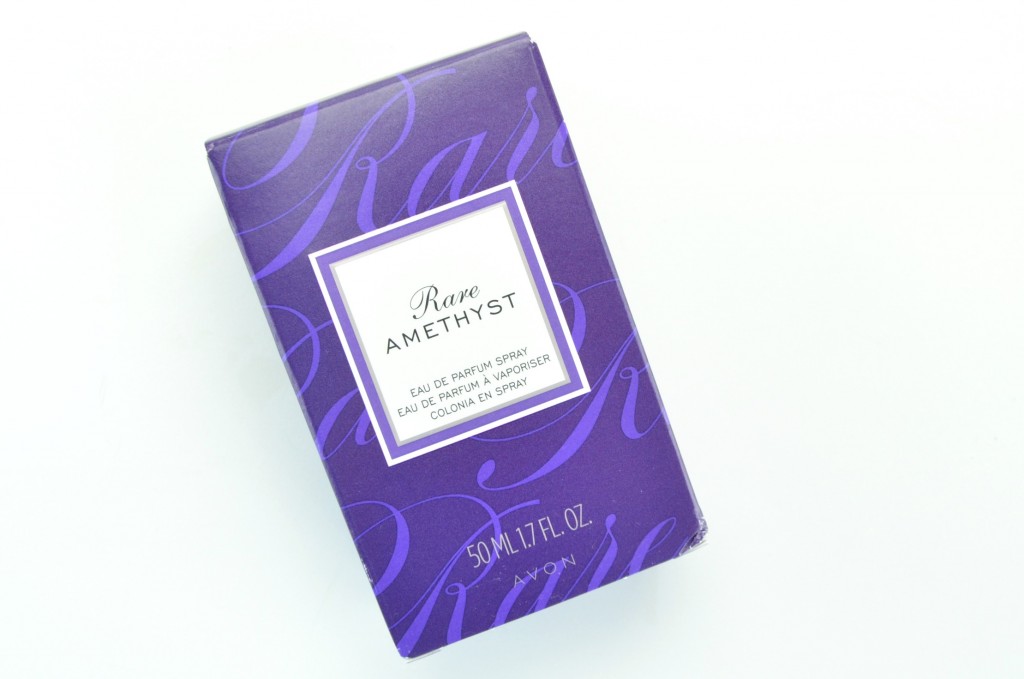 Springtime Perfume
Avon Rare Amethyst is the newest member to the already popular and cult fave Rare collection. Avon Rare Amethyst takes on a new chic and elegant design, totally different than the rest of bottles found in the collection. It's inspired by precious and semi-precious stones and precious metals and is a glamorous, captivating and sensual gem.
Avon Rare Amethyst is a simple scent, and consists of only three notes. It opens with juicy accords of plum that adds a succulent, sweet and sensuous touch. It leads into a mysterious heart of violet that helps to bring a smooth floral fragrance to the middle. It finishes with a rich base of sandalwood to add a little warmth and luxury to the scent.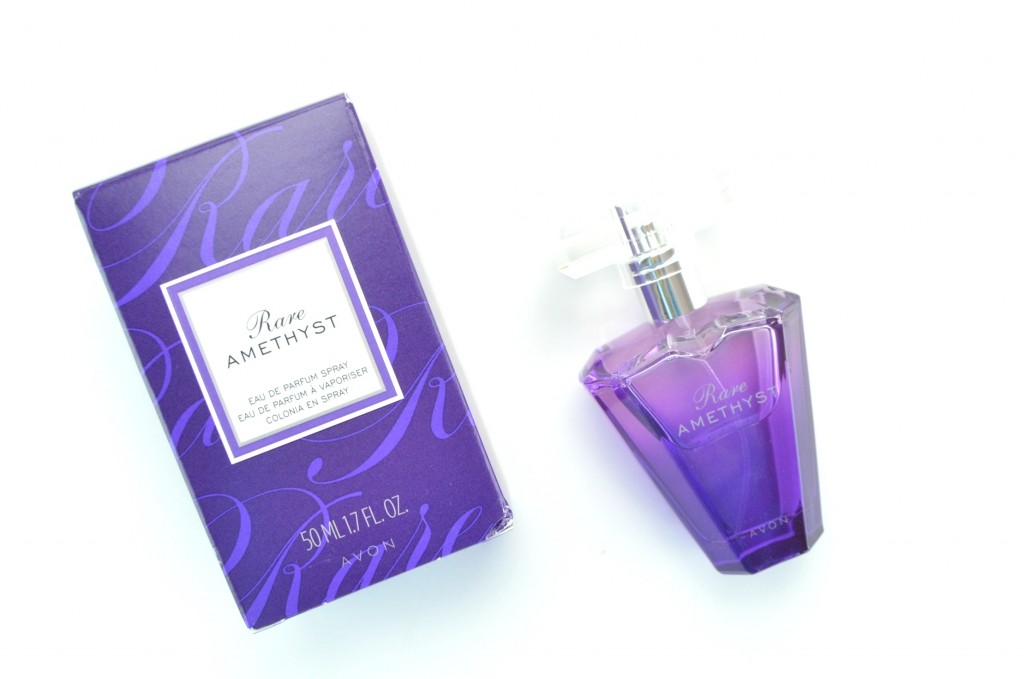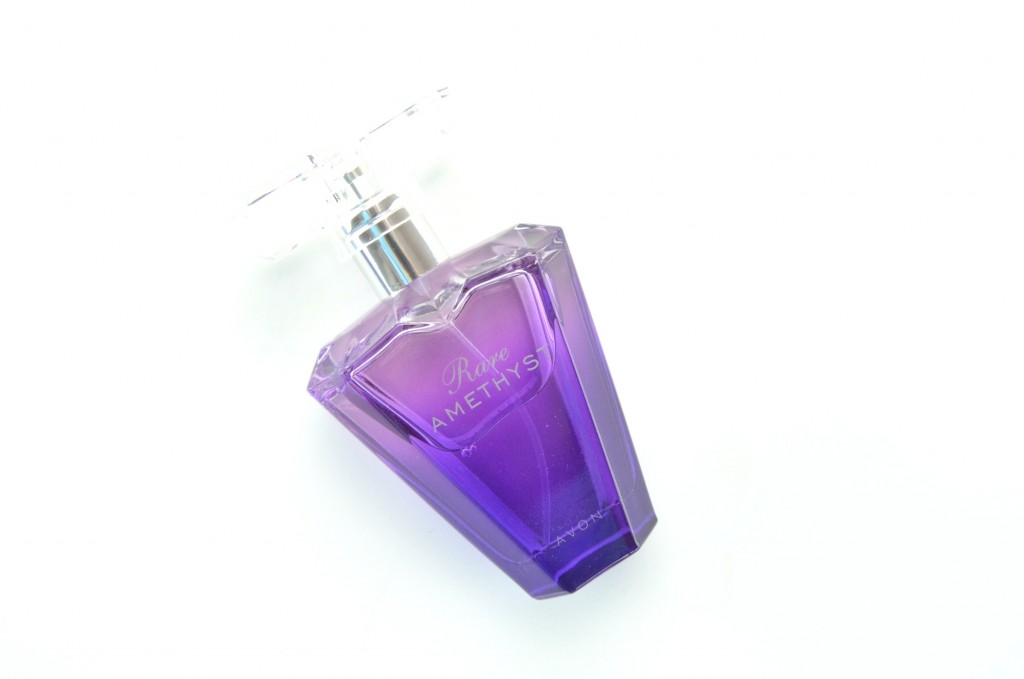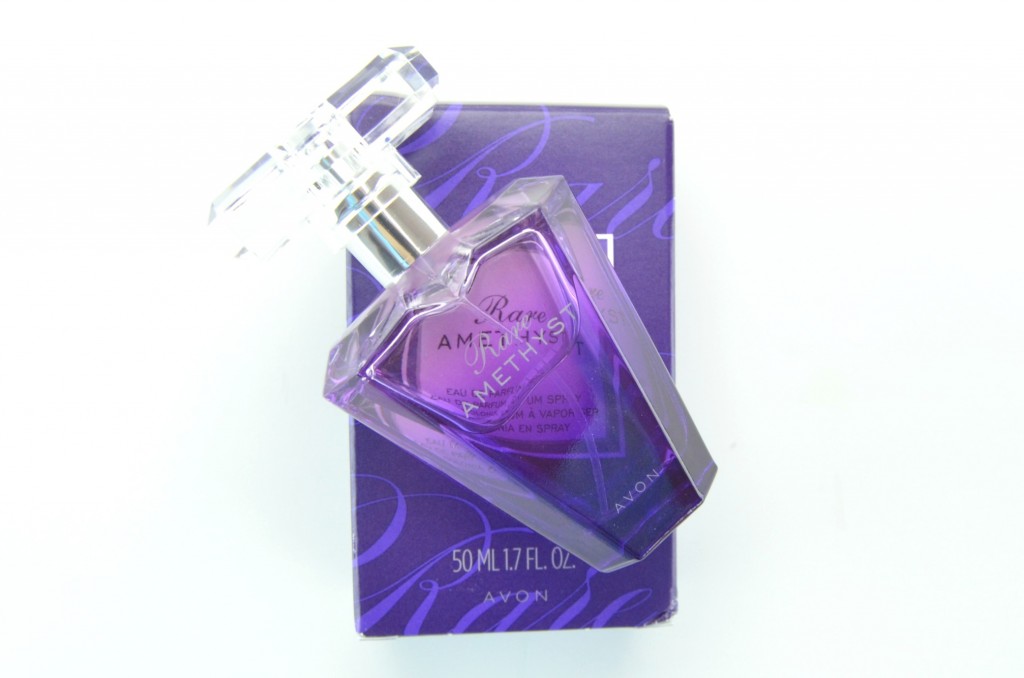 Avon Rare Amethyst is a simple fragrance that's pleasant, a little sweet and very comforting. All three notes blend perfectly together without being overpowering. Since it only contains 3 notes, it's not very unique or "rare", but its sweet fruity composition, topped with a strong woody base, makes it the perfect springtime scent. The longevity is only about 3 to 4 hours, so this might be best saved for the evenings when you only need it to last a few hours? It retails for $25 for 50ml.