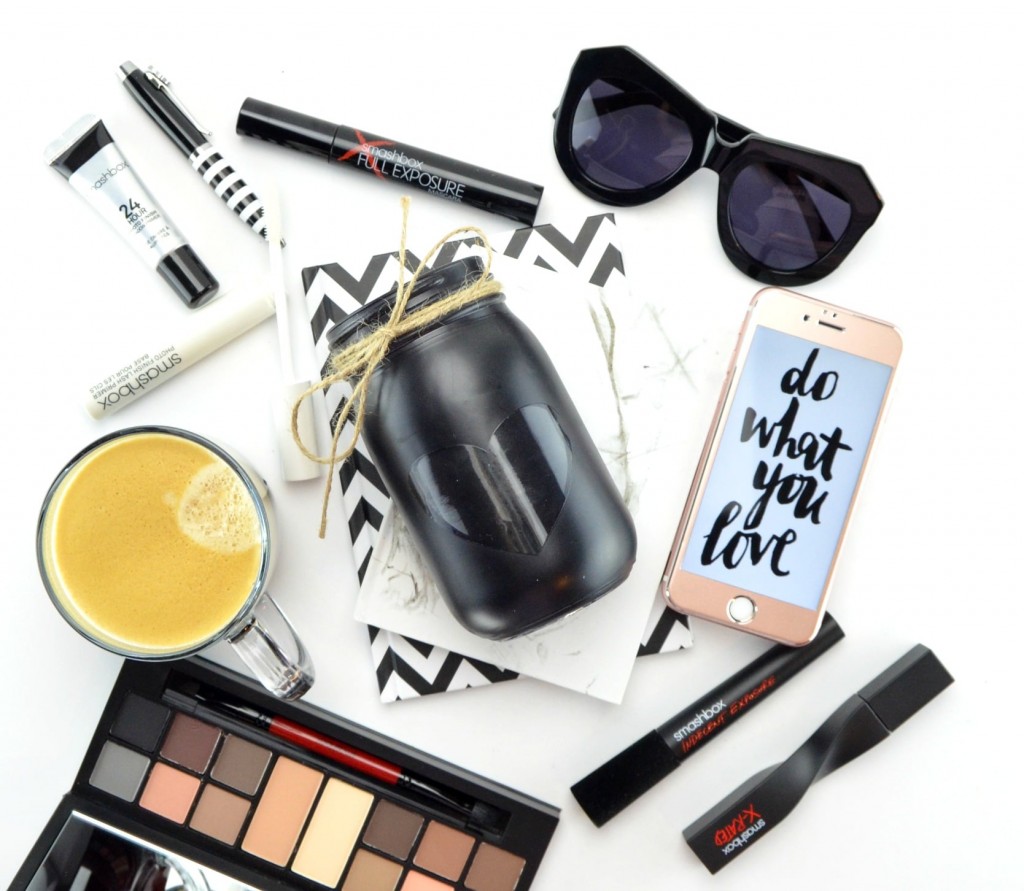 #shapematters
The new, limited edition Smashbox Photo Matte Eyes Palette is a multitasking matte eye shadow palette that's designed and created to be used on both your lid as a shadow colour, on your brows to fill in sparse areas and as an eyeliner and this girl couldn't wait to feature it on this fashion blog. It features a total of 14 matte  eye shadows, 2 base shadows that are double the size of the other 12 long-wearing eye shadow shades. It also comes with a double-ended shadow and liner brush, alongside a handy and easy to use look-book, filled with a ton of unique and easy to follow eye looks.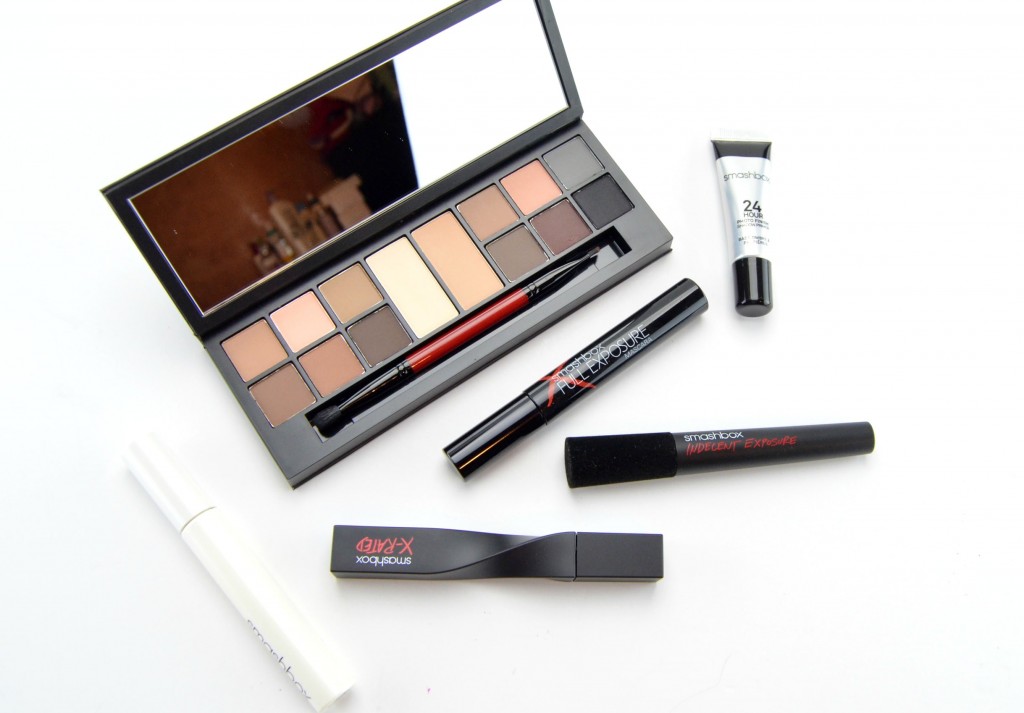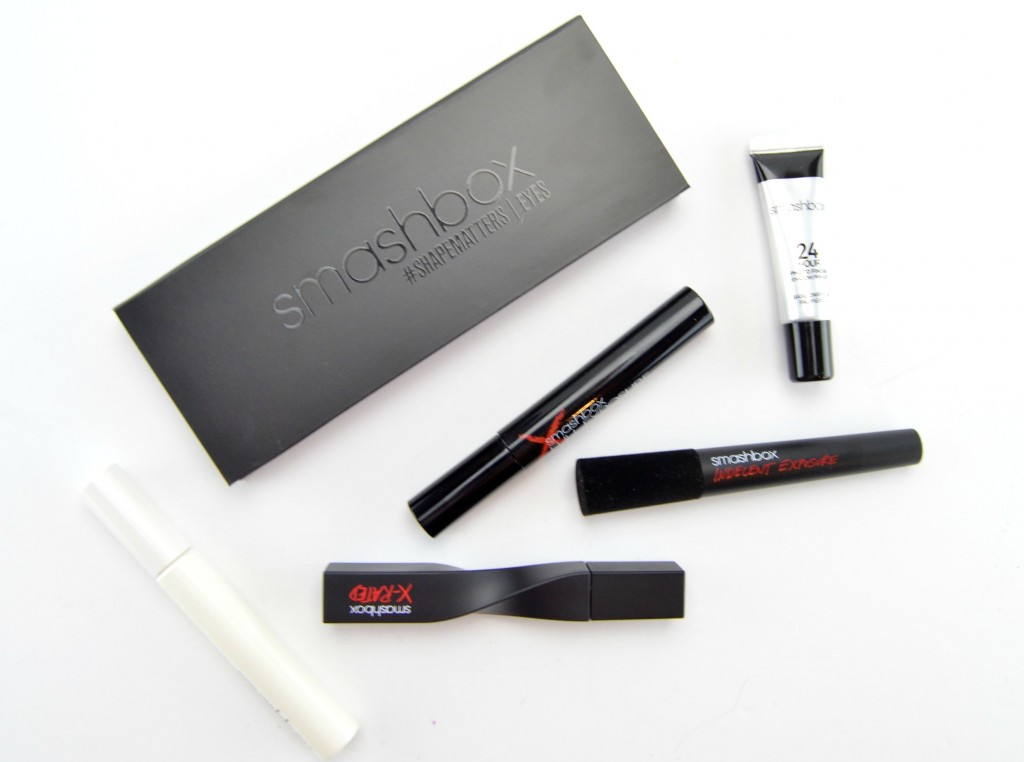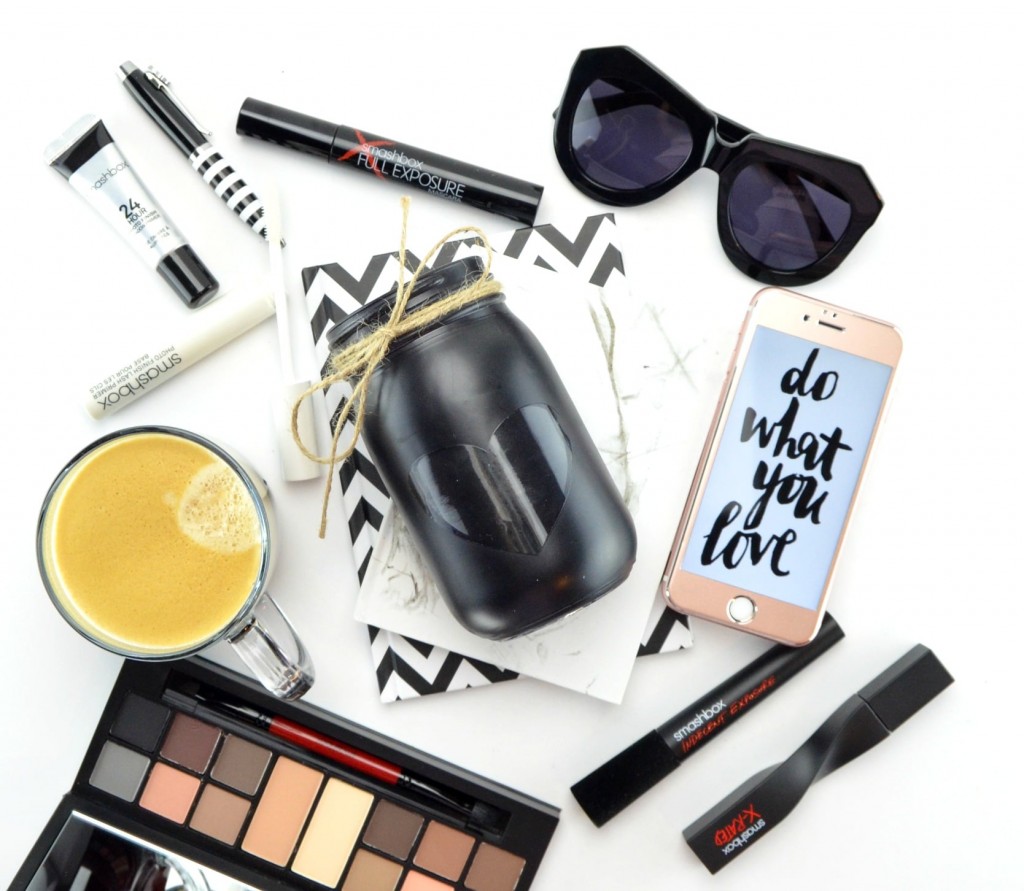 Smashbox Photo Matte Eyes Palette comes in a sleek black palette with a full-size mirror on the inside lid and a magnetic closure to ensure your shadows stay safe. The synthetic double-ended brush comes with a fluffy, dome shader brush on one end, perfect for packing on shadow, along with an angled liner and brow brush on the opposite side. Each shade has an incredibly rich, creamy and velvety texture that's surprisingly extremely easy to work with for being all matte shades. It's intensely pigmented and rich in colour, truly opaque in a swipe or two. Although already bold in a single layer, you can easily build up the intensity without it looking cakey or with a ton of fall out. It blends out seamlessly, stays put the entire day and when paired with a primer (may I suggest the Smashbox 24 Hour Photo Finish Shadow Primer), it won't fade, crease or budge for upwards of 12 hours.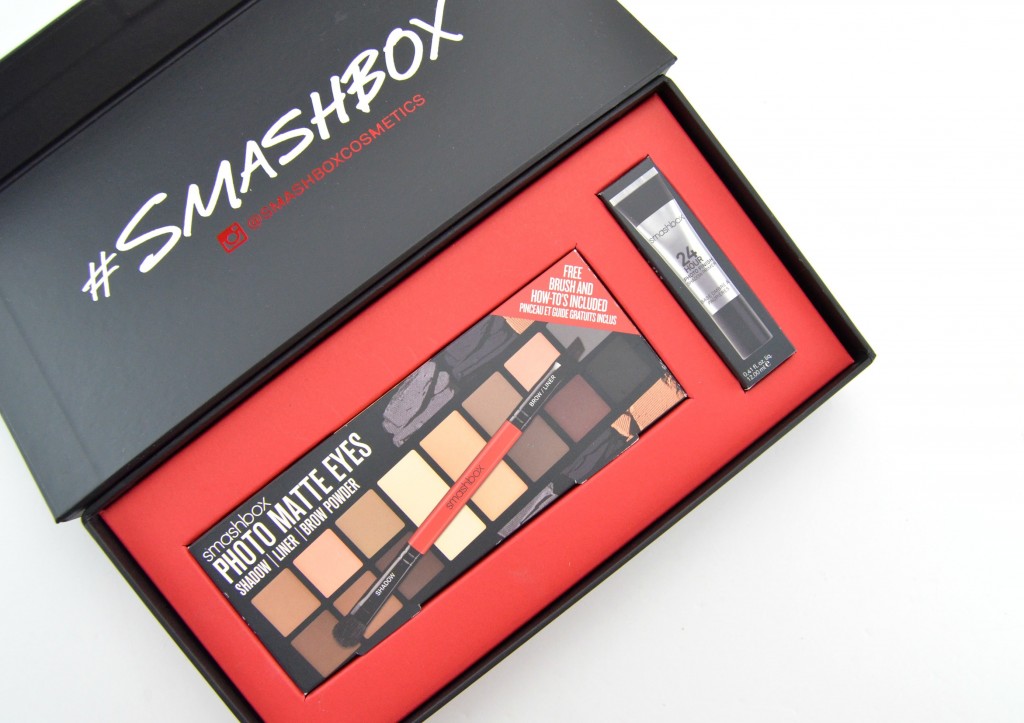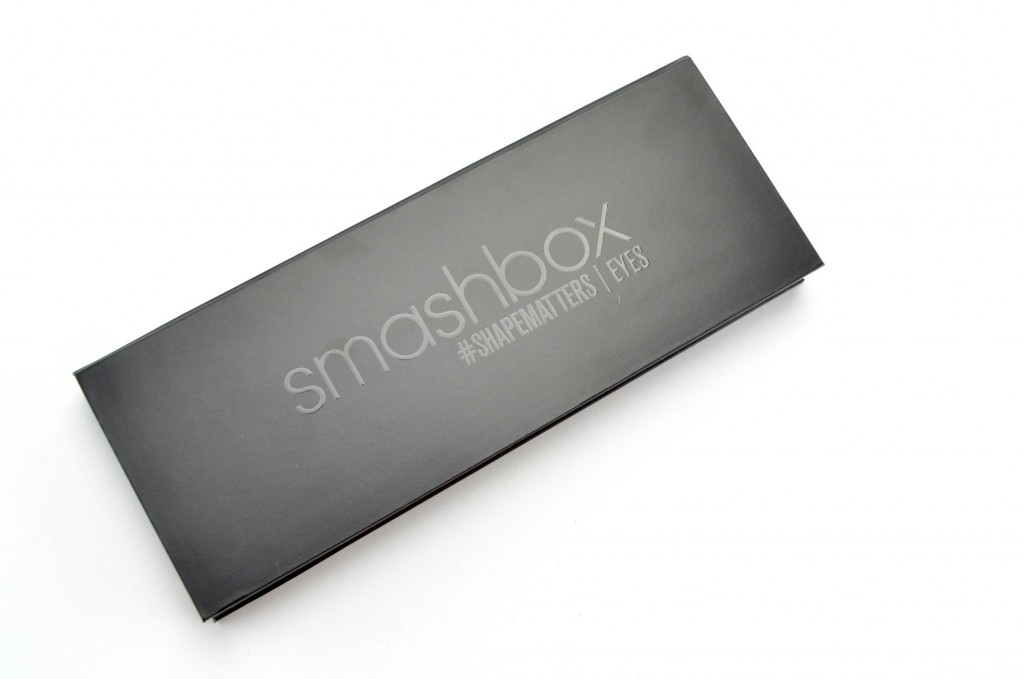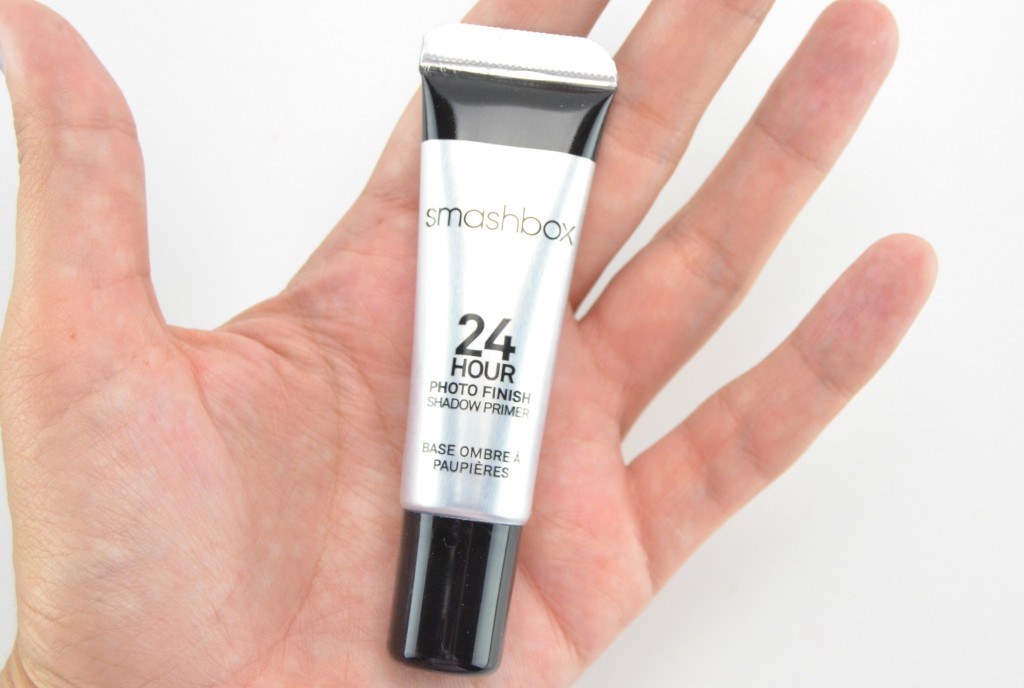 Smashbox Photo Matte Eyes Palette features both warm (left side) and cool tone (right side) shadows, along with 2 matte base (Vanilla a soft light beige and Wheat a soft warm brown) colours that help tie in the entire look. On the left side, we find the slightly warmer shades, Desert, a medium neural brown, Heirloom, a soft coral, Dune, a light greyish brown, Earthy, a warm brown, Suede, a soft reddish brown and Canyon, a deep and dark brown. Then on the right side, we find the cooler shades, and my personal favourites, Grounded, a cool brown, Rosehip, a muted pink, Haze, a light grey, Jolt, a deep greyish brown, Ditch, a lovely burgundy and Blackout, an intense black.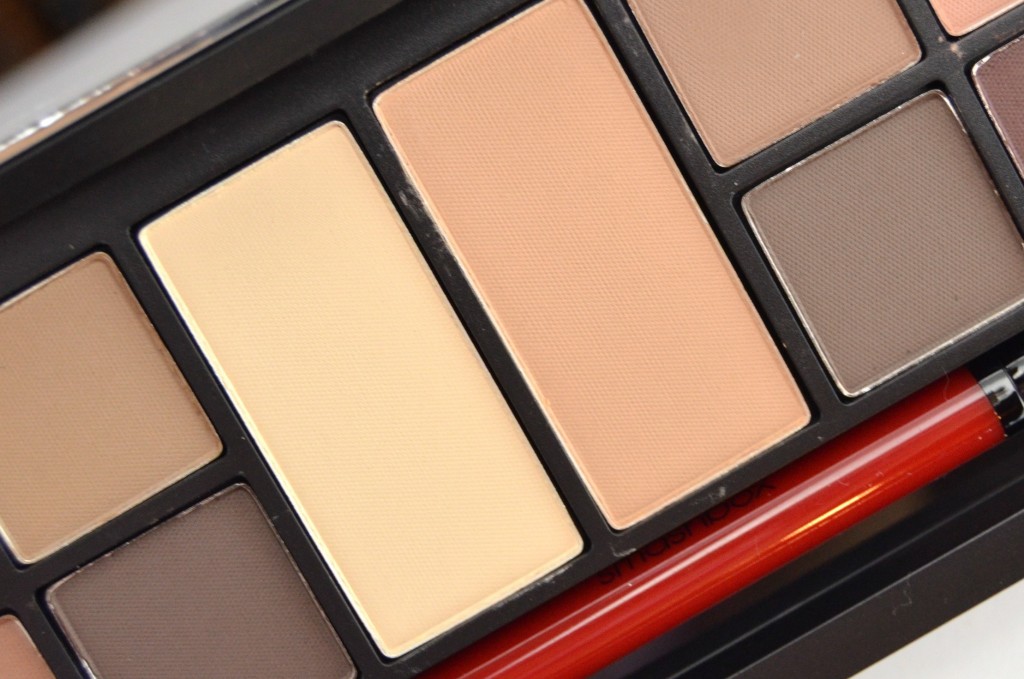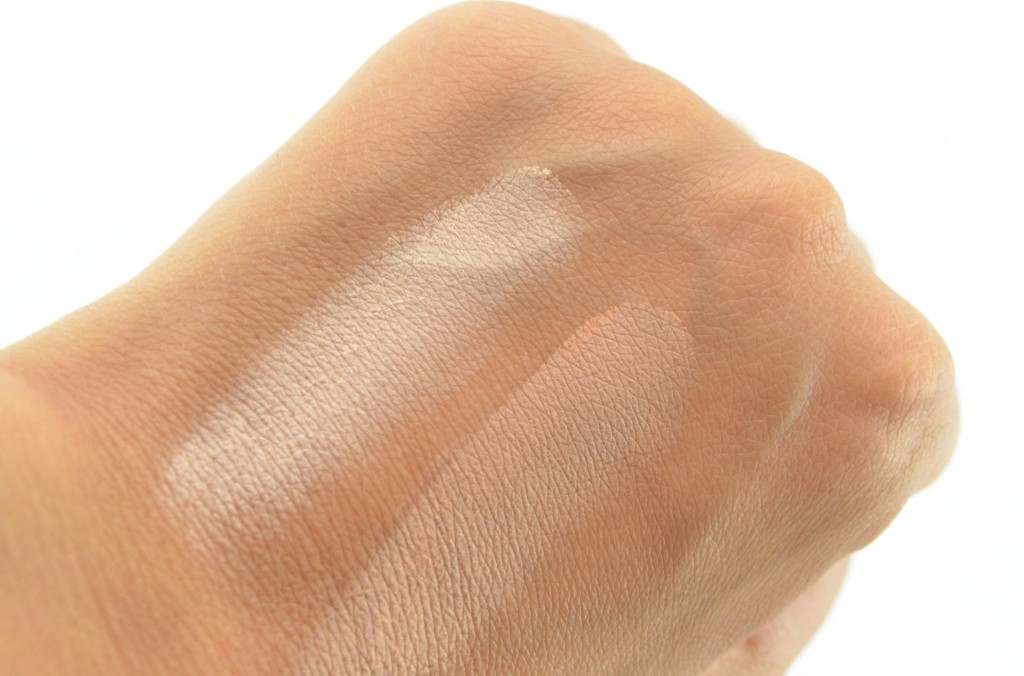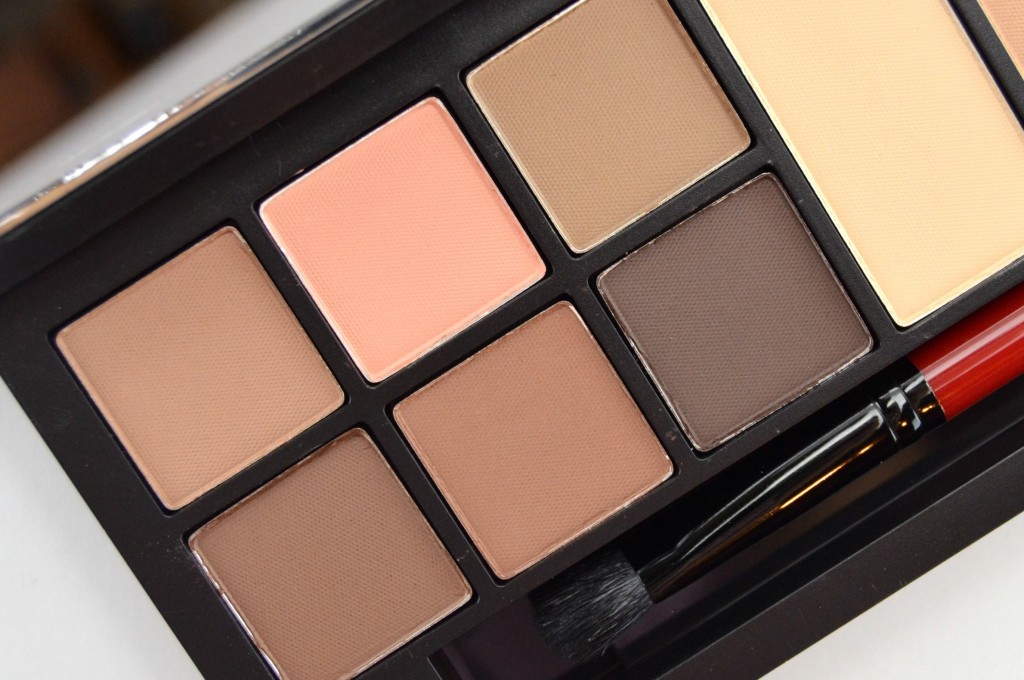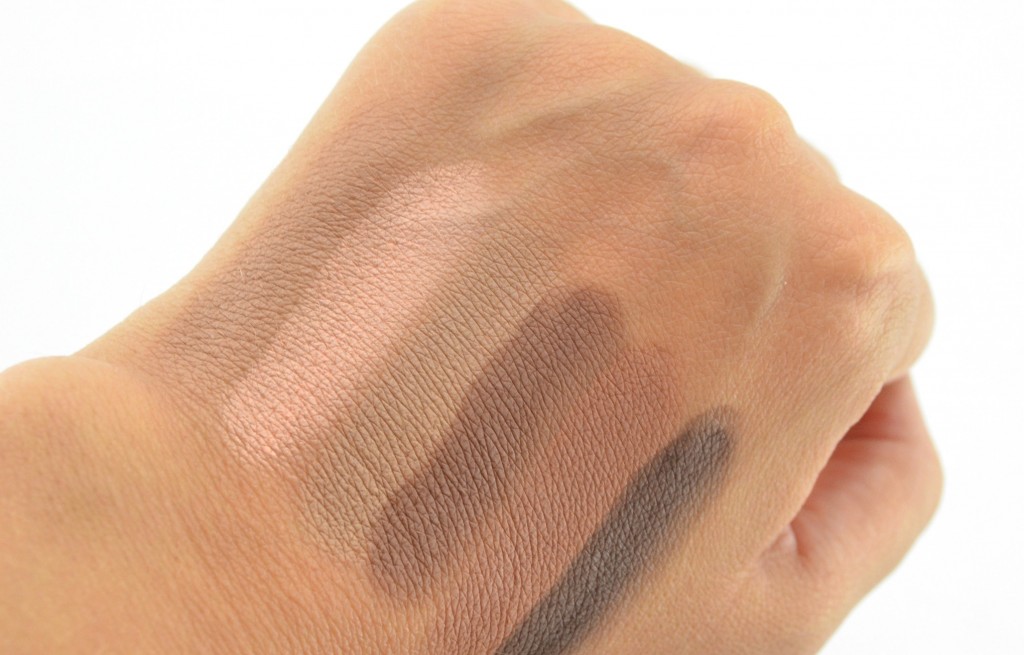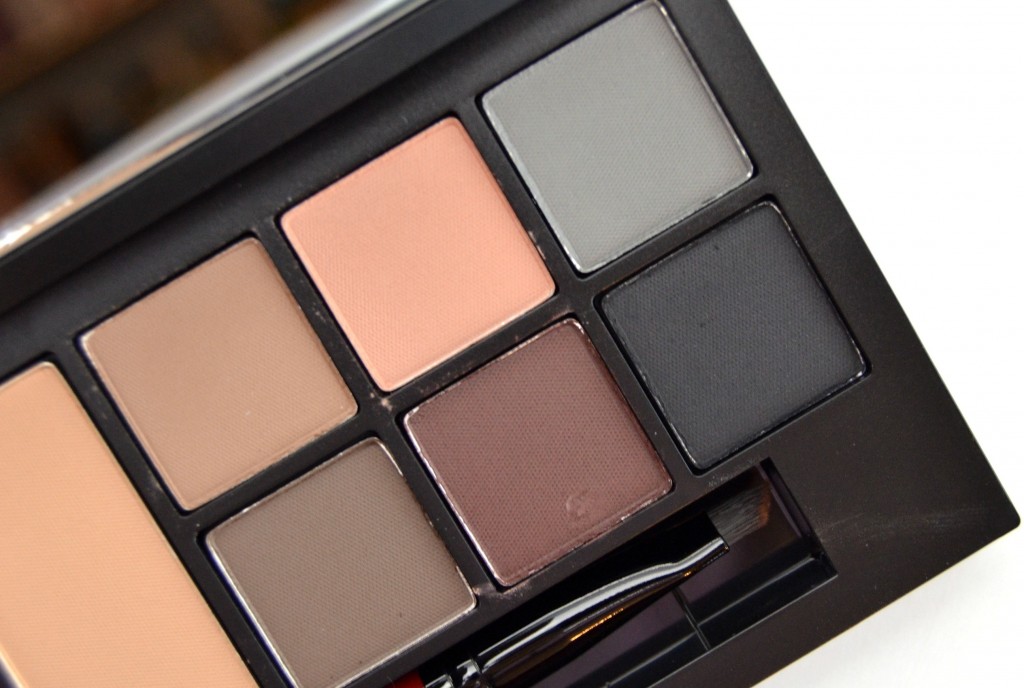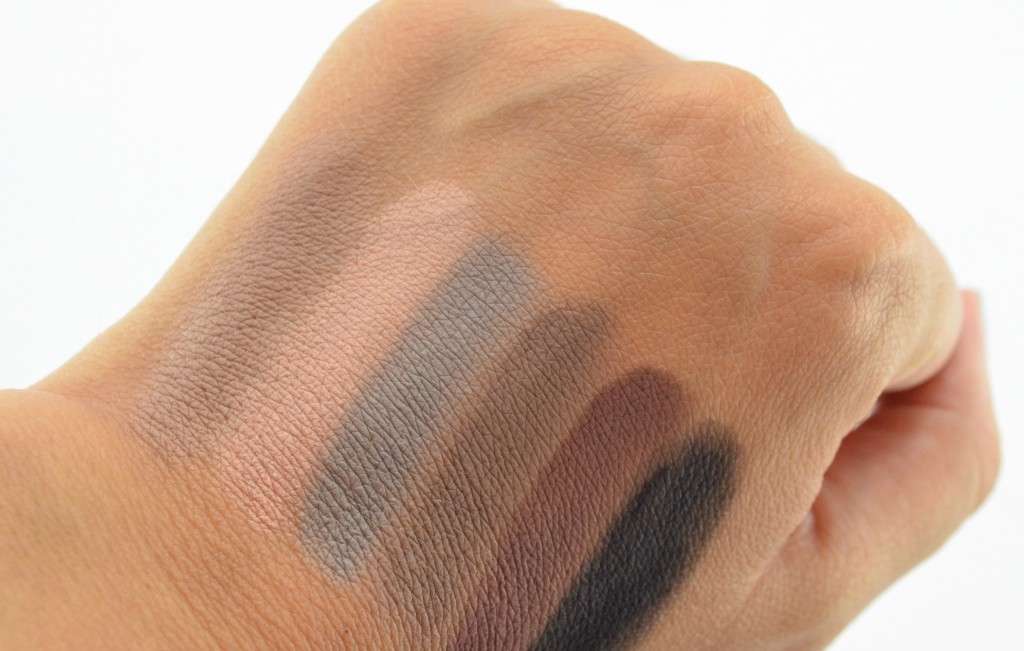 Smashbox Photo Matte Eyes Palette literary has everything you need to create an array of different eye looks, taking you from day to night, work to play. From understated to amped up, all 12 matte shades can be used both wet and dry to create both soft and romantic looks to bold and dramatic evening looks. I love that not only can they be used on my lid as an all-over eyeshadow colour, but it can be used on my brows and even act as a liner in a pinch. This would be the perfect palette to travel with, as it's cutting down on a ton of products. On days when I'm being lazy or feeling uninspired, I can turn to the #SHAPEMATTERS look book to find a ton of different eye and brow looks, depending on my eye and brow shape. It makes the entire makeup application simple, easy and foolproof. The large range of colours and hue not only makes this palette extremely versatile, I can see it looking beautifully on all skin tones. It retails for $49.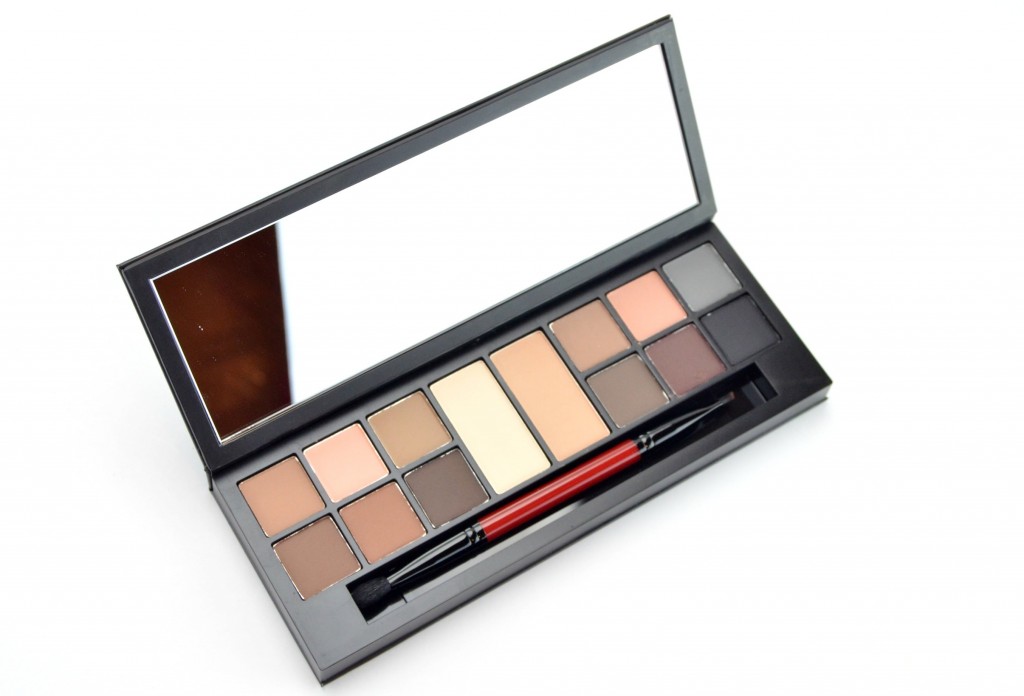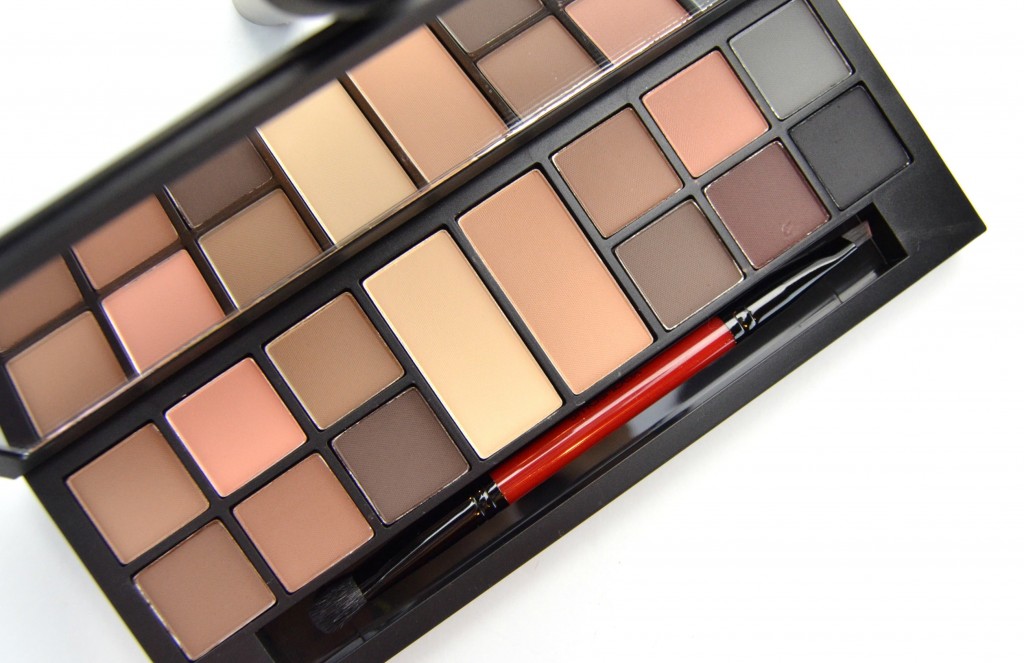 Keep with the eye theme, the brand has also released a new lineup of mascara and lash primers to help ensure your eyes really pop this season. The new Smashbox Photo Finish Lash Primer is designed to amp your lashes for mega drama even before your mascara. It's dual-sided, two-timer brush features an ultra-thin comb that's perfect for getting in between each lash, separating without clumping, along with molded bristles that grab onto each lash for ultimate length. It also helps to lift each lash for mega volume and does an amazing job at holding a curl. It defines, separates, conditions and actually helps improve the wear time of any mascara you apply overtop.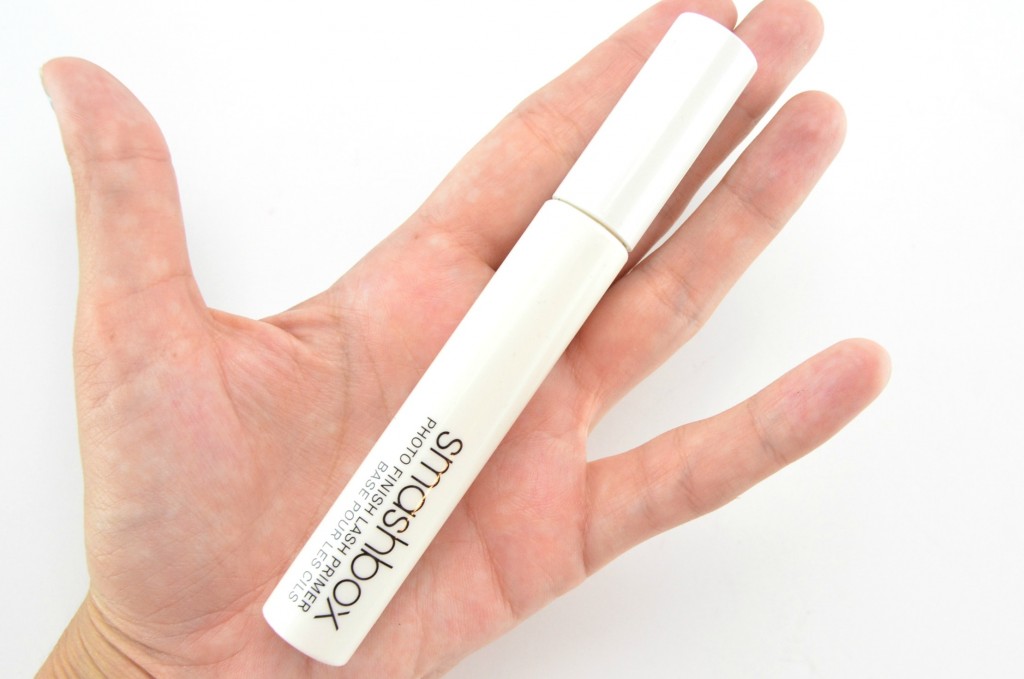 Smashbox Photo Finish Lash Primer is the perfect base for your mascara as it helps to coat each lash for a soft, natural look, even before the mascara. It helps to lift barely there lashes and amplify both volume and length in preparation for your mascara to look even better. It applies the same way a traditional mascara would and it helps to instantly separate even the tiniest of lashes. It helps to keep the lashes smooth, for a seamless mascara application and even locks your curl in place. This is also perfect for those mascaras you love, but doesn't do everything you want it to (think length, volume, curl, drama), it does it all. My mascara now stays in place, without budging, until I'm ready to remove it at the end of the day, even if it isn't a waterproof formula. It retails for $25.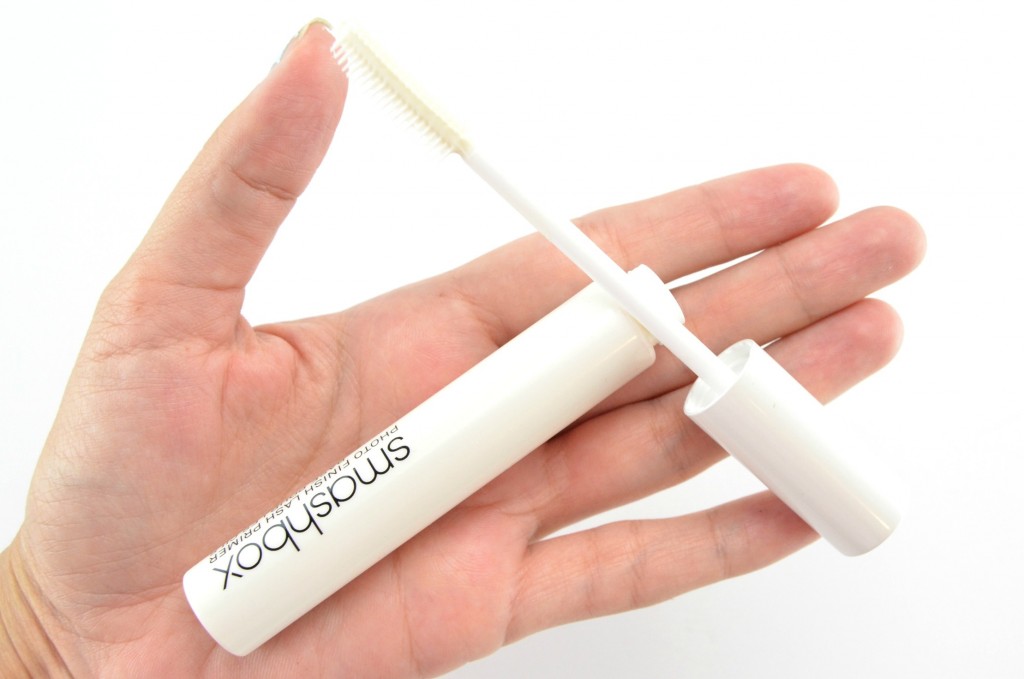 The new Smashbox X-Rated Mascara is designed for those looking for extreme volume. It's bold, dramatic, defined and is one of the brands most buildable mascaras. Its unique triple threat brush is designed with 3 deep channels to hold the perfect amount of product to deliver mega-coating ability without having to double dip your brush back into the tube. It also features 3 rows of bristles and tripod fibers to not only help extend each lash, it also helps to effortlessly wrap around each lash for mega volume and length.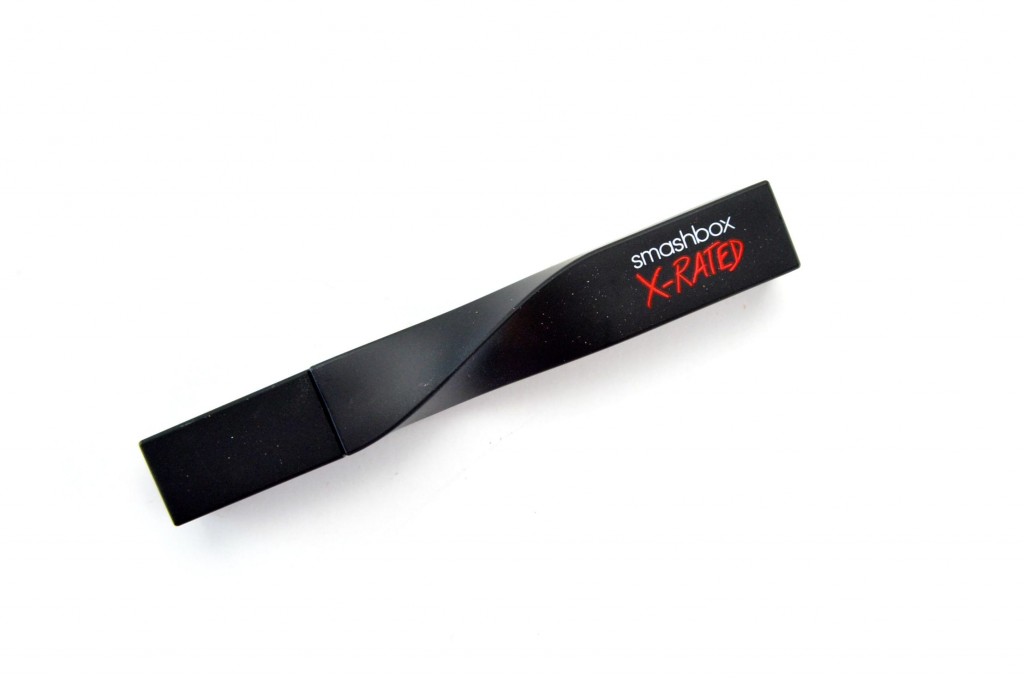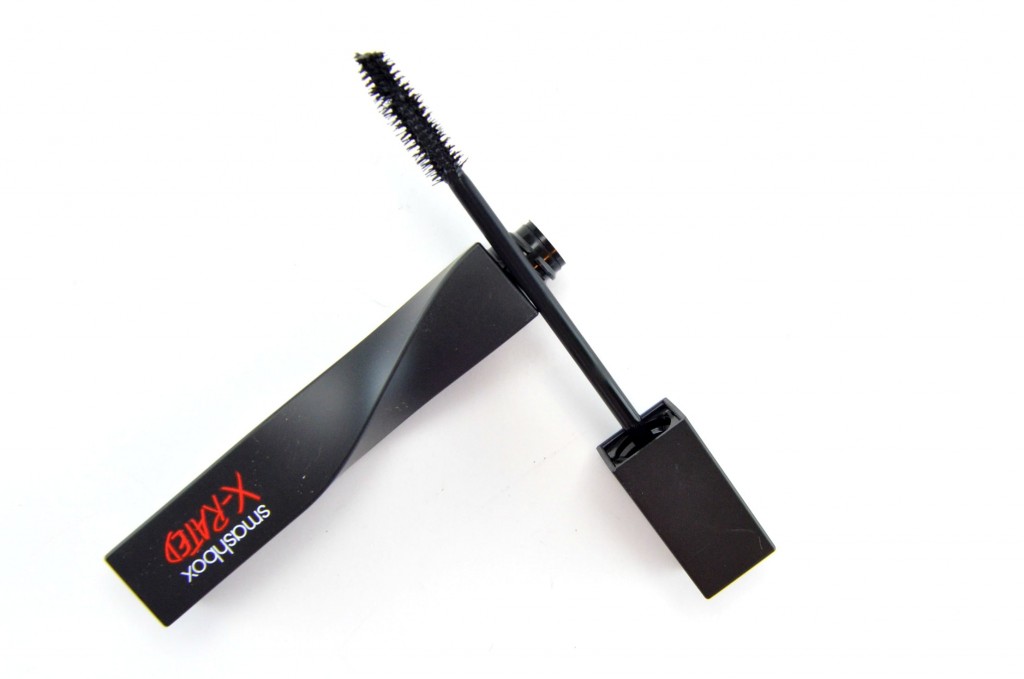 Smashbox X-Rated Mascara is the perfect mascara for those looking for a classic look during the day and over-the-top volume in the evening without having to remove and reapply your mascara. You can easily apply a second or third coat mid-way through the day for even bolder, stronger lashes without it becoming clumping or spider-like. To help maximize all 3 sides of the wand, simply roll the brush up and out, from the base to the tip of the lashes for ultra-drama. The wand helps to cover each and every single lash, coating them with an extreme black formula. It really does an amazing job at separating, magnifying, and thickening each lash for a flawless look that doesn't smudge or flake the entire day. It retails for $25.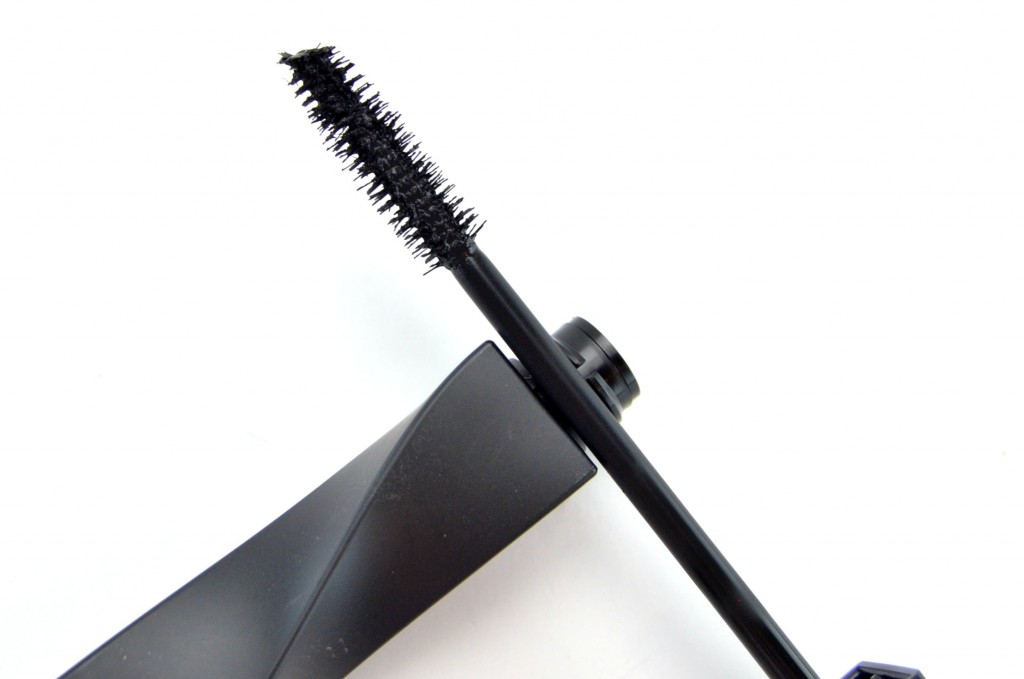 The new Smashbox Indecent Exposure Mascara was designed to create long, lavish, beautiful lashes thanks to its unique slim, zoomed out brush that features a spiral of wavy-cut bristles and a micro tip to help grab onto each and every single hair. It contains high-impact fibers that adhere to your own natural lashes to help stretch and add thickness. It also features a super sleek, texturized lid that allows for firm gripping when applying the mascara.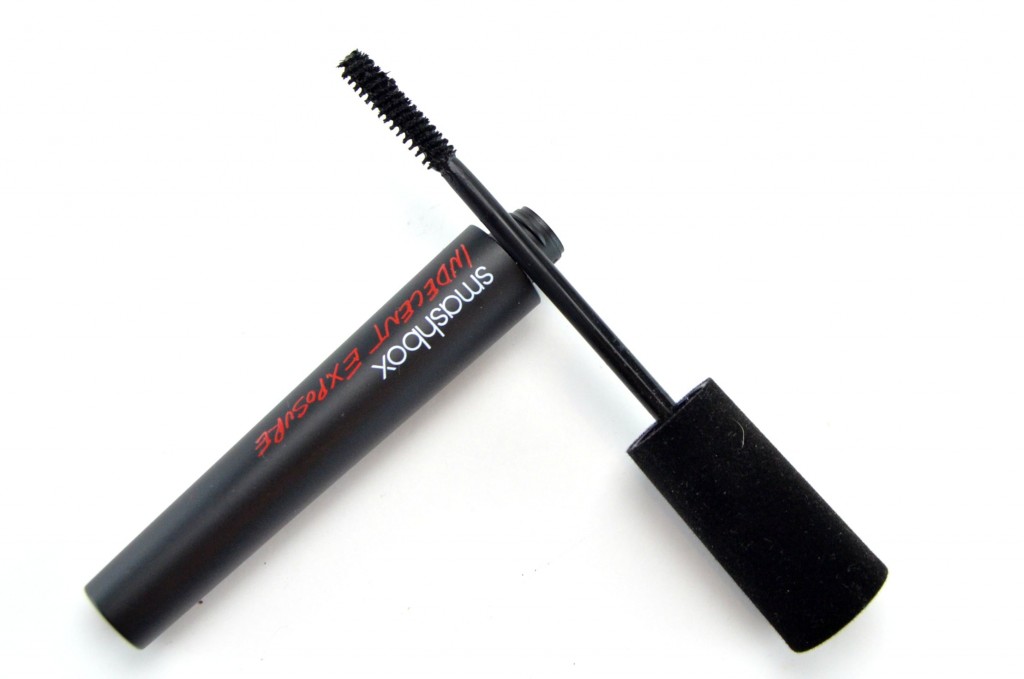 Smashbox Indecent Exposure Mascara is the perfect mascara for lower lashes, so whether or not you're looking for extreme length, this is an ideal mascara to keep handy for those hard to reach and pesky short lower lashes. The fibers cling onto my lashes with ease, and never really seem to flake or fall off mid-day, just define and length. I love the almost rubberized lid, it allows me to effortlessly twirl and twist the wand in all kinds of directions without it slipping out between my fingers. The micro spiral tip is super easy to reach pesky inner corner lashes and coat each lash with ease. It retails for $25.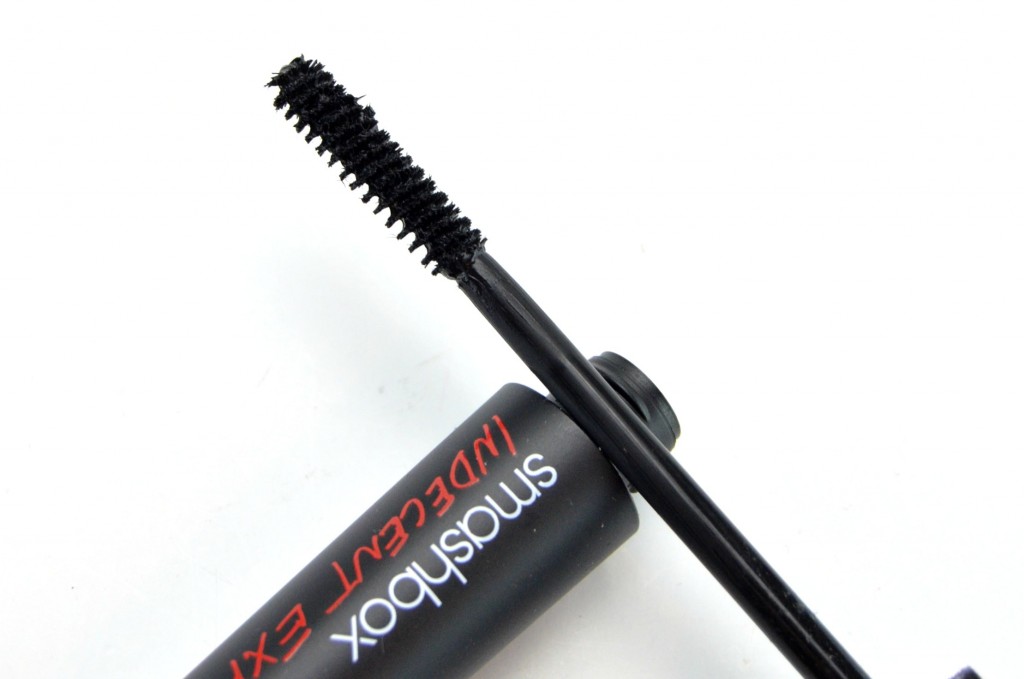 Also, don't forget about the classic Smashbox Full Exposure Mascara with its slightly oversize wand and tapered tip that adds both volume and lift in a high-gloss finish. It features both synthetic and natural waxes to help create a soft and flexible coverage that helps to keep them conditioned. It does an amazing job at softening your lashes so you never have the fear of them looking clumpy or feeling brittle. It retails for $25.