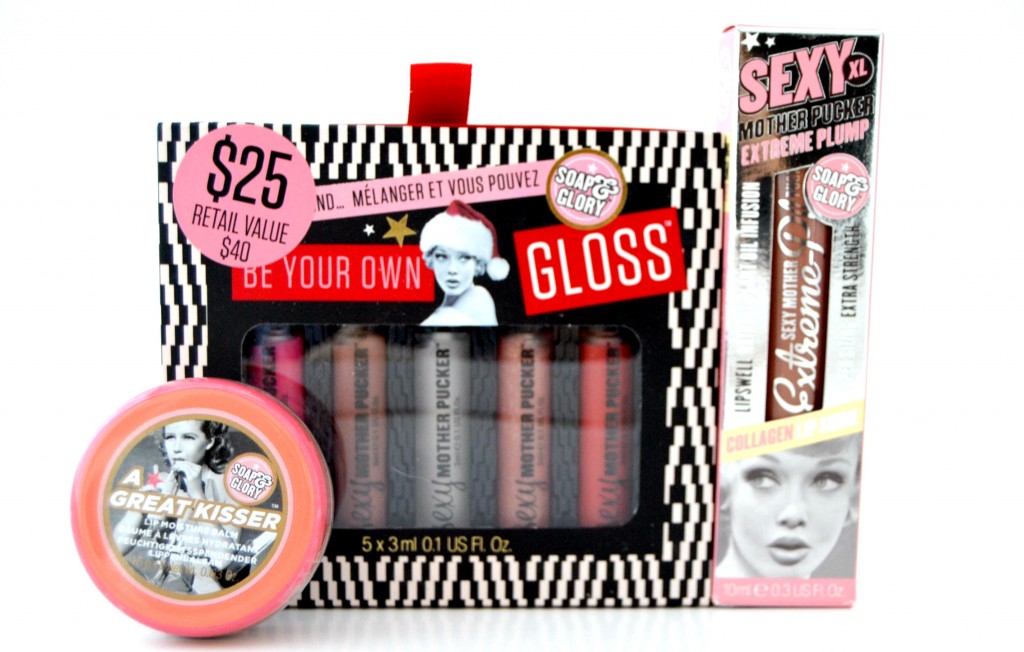 With the cooler months upon us, we're all looking for products that will add hydration and moisture back into our skin and lips, Soap & Glory has some wonderful products to keep not only your skin looking smooth, silky and healthy this season, but they have an entire line dedicated towards fuller, smoother, plumper lips. I'll be reviewing 3 of my favourite Soap & Glory Lip products for you.
A Great Kisser is a conditioning lip balm with a slick and a conditioning mix that melts on your mouth getting them kissable smooth and soft. It contains mango butter which helps to moisturize the lips, apricot butter to protect your lips from the elements and lingonberry oil to boost the skins natural barrier repair and prevent water loss and pomegranate extract to renew your "dewy".
A Great Kisser comes in a retro/ vintage little tin and although not the most hygienic way to apply a lip balm, the super soft, emollient texture makes up for it. It doesn't have that thick waxy feel like other balms that come in a tin and it doesn't feel too sticky or greasy on the lips. It gives a nice tint to the lips while keeping them hydrated, moisturized and protecting them from the cold.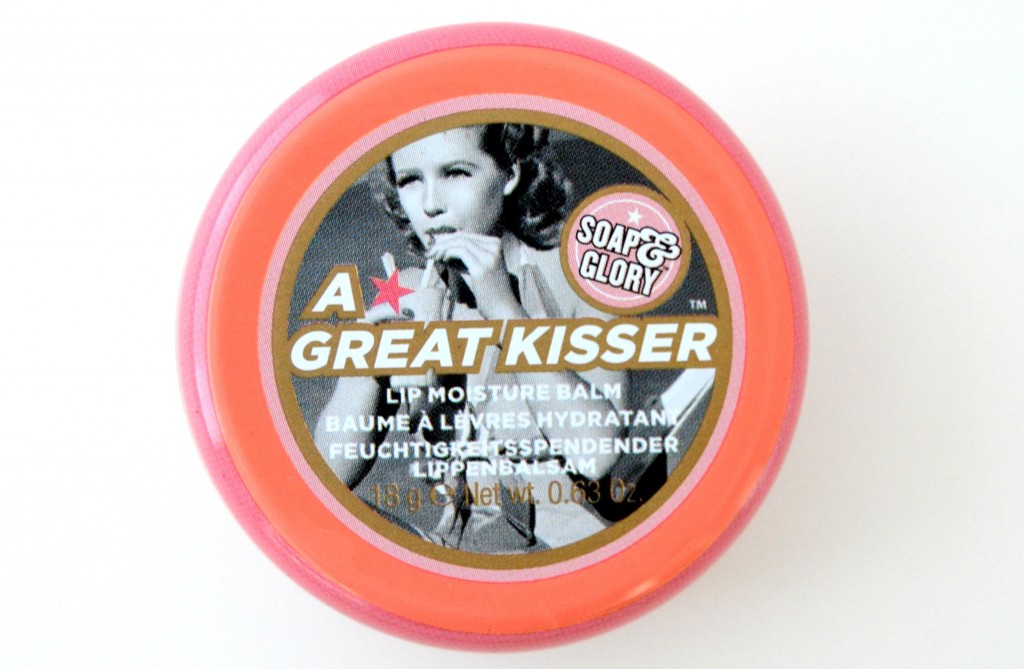 Juicy Peach, while although may look very bright in the pan, it's a subtle, sheer nude peachy shade that is very wearable on the lips. It applies transparent with a high glossy finish and the scent is that of a yummy…. Peach! For someone that doesn't like peach scent, it's actually pretty nice, it doesn't have that artificial smell that you get from other lip balms. The balm itself, surprisingly lasted a pretty long time on the lips, a good 3 to 4 hours. As you apply it to the lips and it warms up, it turns more into a gloss with a lightweight and moisturizing feel to it. It gives the perfect sheer, shiny coral tint to the lips. It also comes in Sweet Coconut which is clear with a hint of shimmer and Chocolate Cherry which is a sheer pink shade.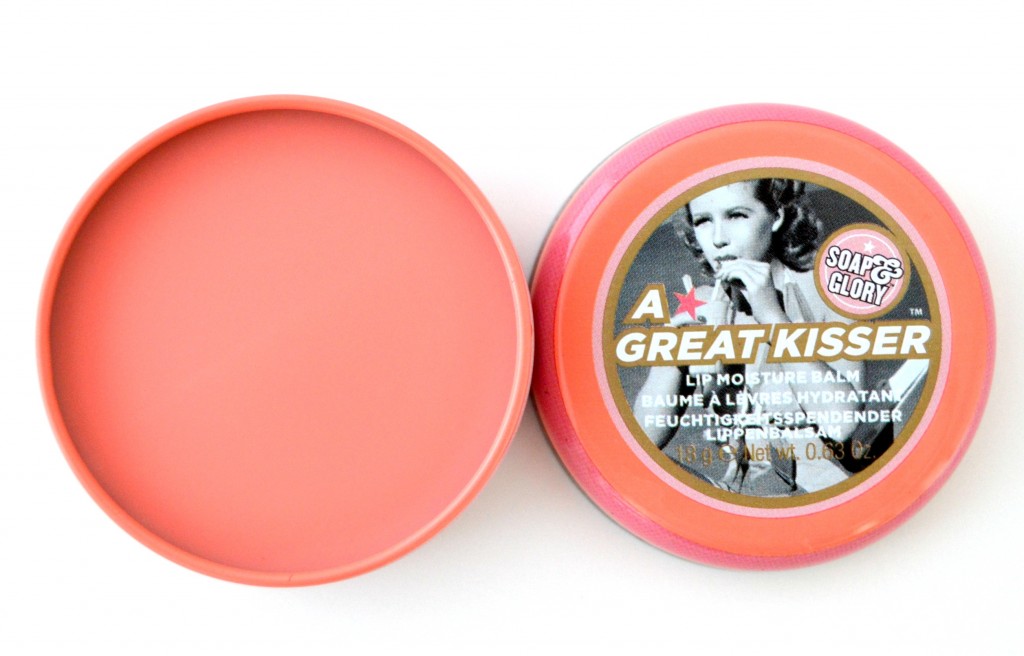 Soap & Glory Sexy Mother Pucker Extreme Plump XL in How Nude is much like the original clear shade and is one of the strongest lip plumper on the planet giving the promise to "immediately plump, buzz, tingle and zing" the lips. It's a super-sizing, extra-strength collagen nude lip shine that's formulated with lipswell, a natural plant oil infusion for softer lips, superfill nanovectors and visivolume, a lip filler that will help to plump up the lips. It comes in a clear plastic tube where you can see the shade on the inside and is squeezable for easy application. It features a plastic applicator where the gloss is dispensed through the middle, giving you just the right amount of gloss each and every time. It has a thick and creamy texture, gives a subtle nude tint to the lips and smells and tastes like chocolate. It starts off with a slight tingling sensation before getting more intense after about 15 minutes, you'd probably be ready to re-apply after about 30 minutes.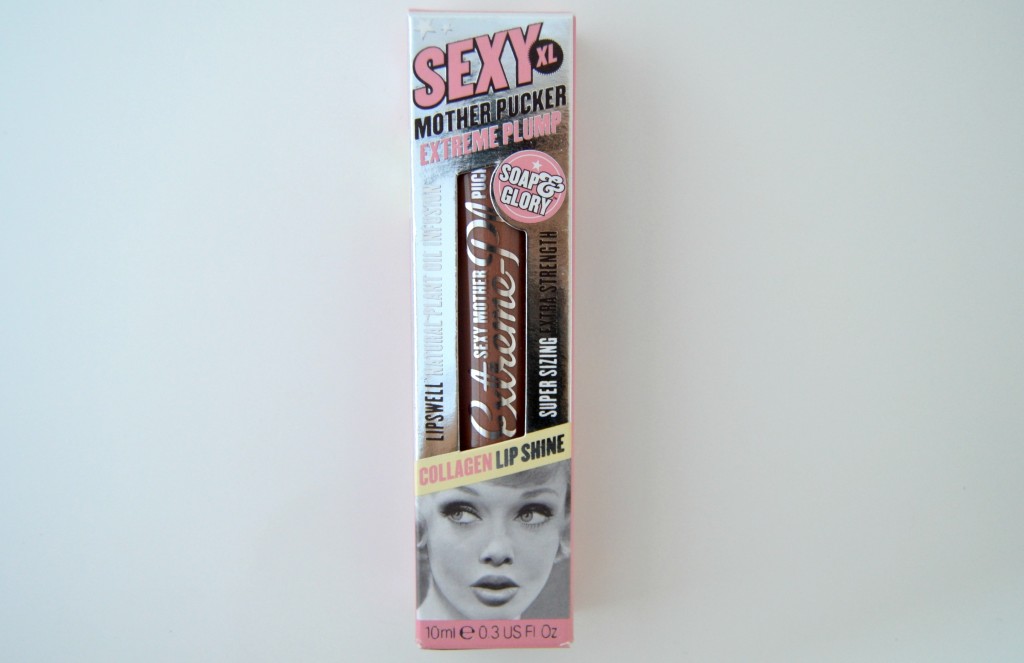 I've said it before, I'm not sure how much pumping this actually gives the lips although you can definately feel the zinging sensation for a good 15 minutes. Don't expect miracles with any lip plumper, but it does an excellent job at filling in fine lines and helps to give the appearance of smoother, fuller lips. It also keeps my lips hydrated and moisturized throughout the day with the perfect "your lips, but better" nude shade. Soap & Glory Sexy Mother Pucker Extreme Plump XL comes in 2 other shades, Pink Out Loud and Very Berry and retails for $22 for 10ml.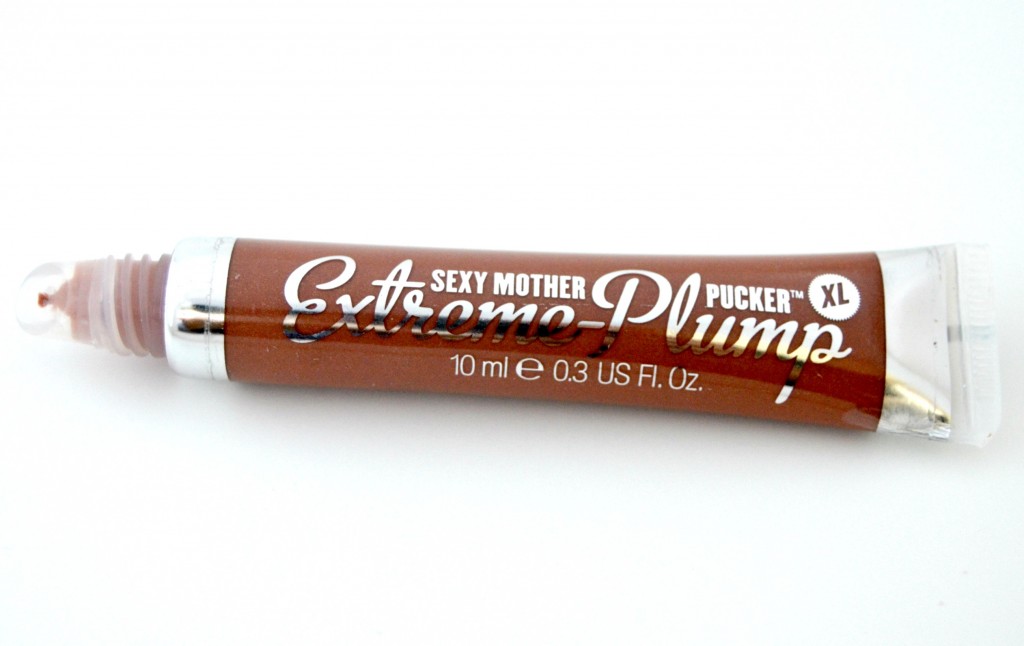 Soap & Glory Be Your Own Gloss Set for Holiday 2013 contains 5 best-selling mini Sexy Mother Pucker Lipglosses in Clear, Candy Gloss, Yummy Plum, Half Naked, and Punch Bowl in one convenient holiday gift set that will fit any budget.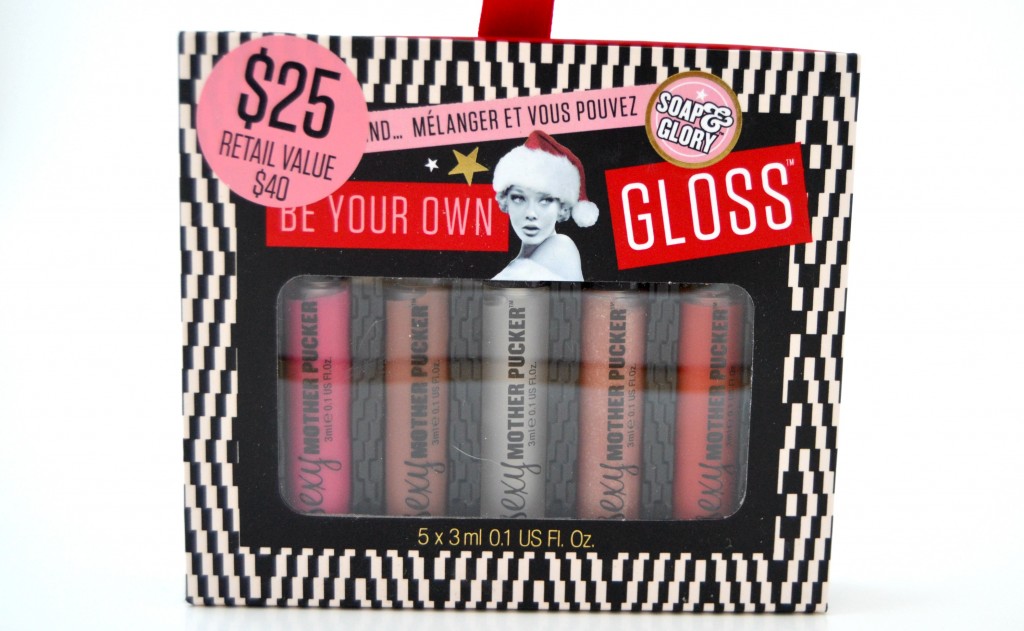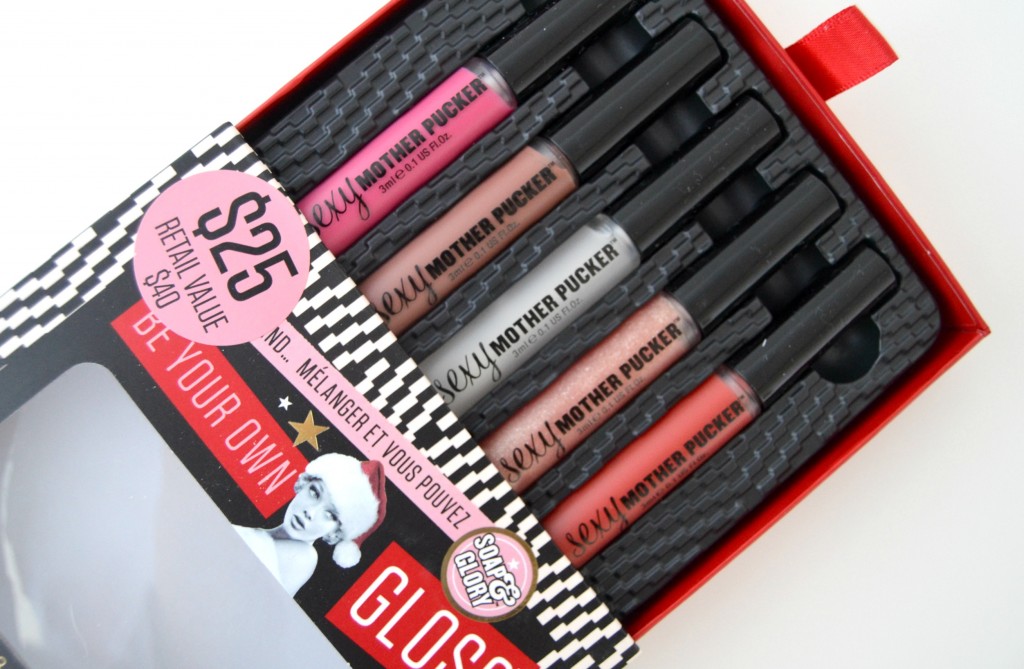 Each translucent gloss has different scents like chocolate orange, to champagne with vanilla, to buttered popcorn and is formulated with plumping ingredients to not only increase volume when in contact with water, but add shine and hydration to the lips. It has a very thick texture, gives a subtle hint of colour to the lips (besides the clear), stays put for at least 5 hours and all feature a super yummy scent. I think this would be the perfect gift for someone and I also love the idea of braking up the 5 glosses and giving them to 5 different friends as little treats for the holiday. It retails for $25, but has a $40 value to it.