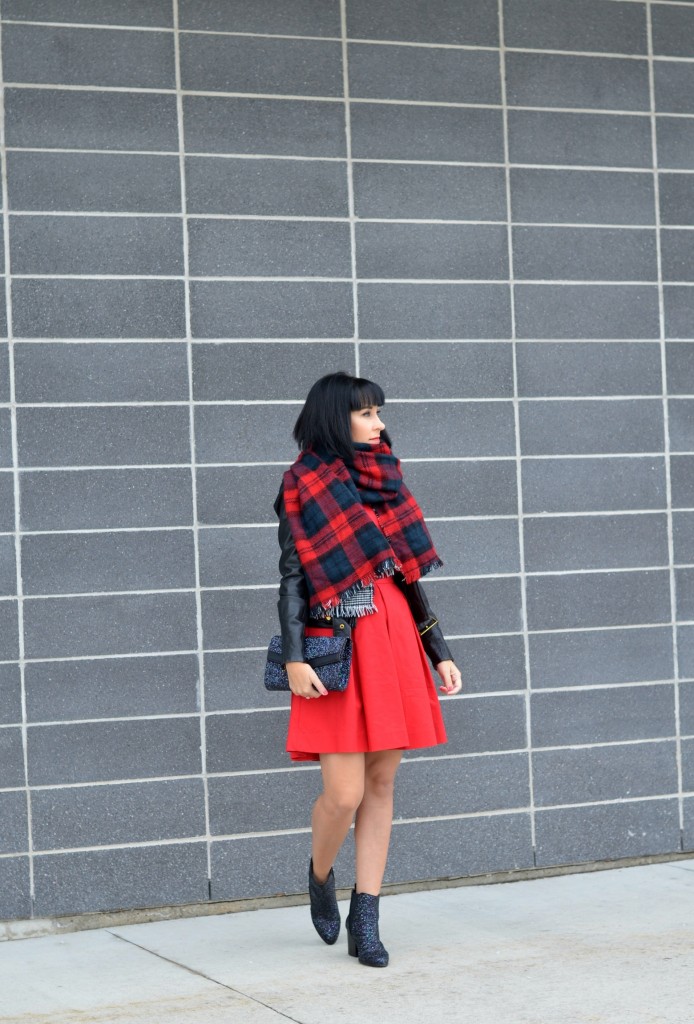 I am constantly inspired by the things around me. I'm also always inspired by celebrities and bloggers. As soon as I spotted stunning glittery ankle boots in my favourite fashion magazine, I knew I had to have them. After a bit of research, I found out that many of them were priced at upwards of $2000. My heart skipped a beat. There was no way I was paying that for a pair of boots.
I then thought about creating my own DIY. Taking a pair of simple black booties and toss on some glitter. After a few months went by, and I still hadn't taken the challenge, I knew I'd have to find them in stores. I was determined to find the perfect pair. I scouted online stores, began hunting all my favourite chain stores with no such luck. Then I hit The Hudson's Bay jackpot. I found a pair that looked exactly like the ones I saw in the magazine for a fraction of the price. I quickly purchased them and started wearing them that day.
Ankle booties are my favourite footwear of choice, but when you add sparkle and glitter to them, they're even better. Although one might think sparkly booties can only be worn on fancy occasions, I think they are quite versatile. They seem to go with everything in my wardrobe.
What I Wore- Dress- The Gap, Blanker Scarf- online, Leather Jacket- Danier, Clutch- c/o Pinkstix, Sparkly Booties- Hudson's Bay