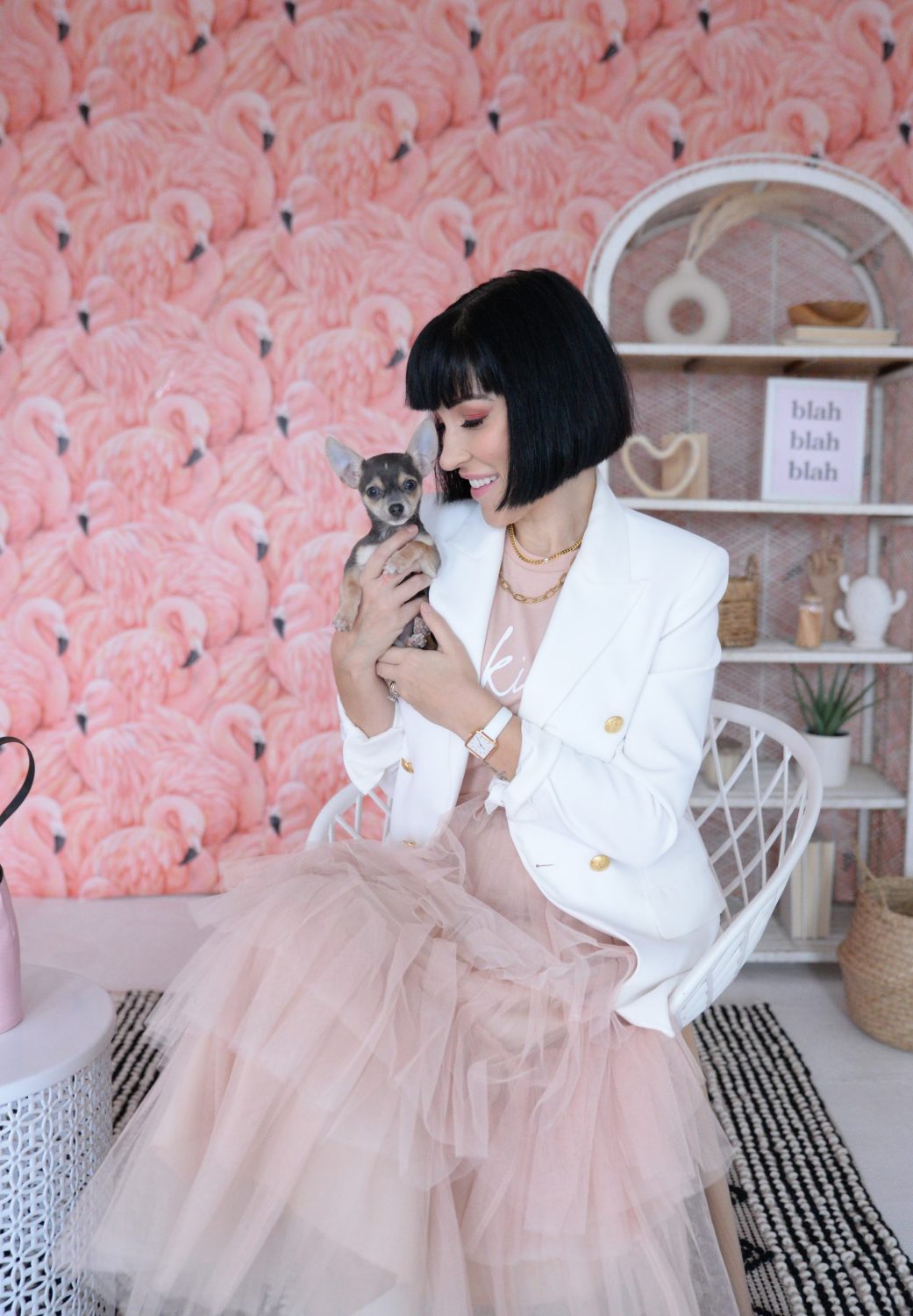 Spring 2022 Hottest Makeup Trends
Winter is almost over, and spring is just around the corner. With the warmer weather upon us, it means it's time to break out some new makeup goodies. Fun, fresh and pastel shades are what we often think of when it comes to spring makeup trends, but this season we're shaking things up and getting even more creative. Today, we're talking about some of the hottest makeup trends that will dominate the season, and the products you need to help achieve them.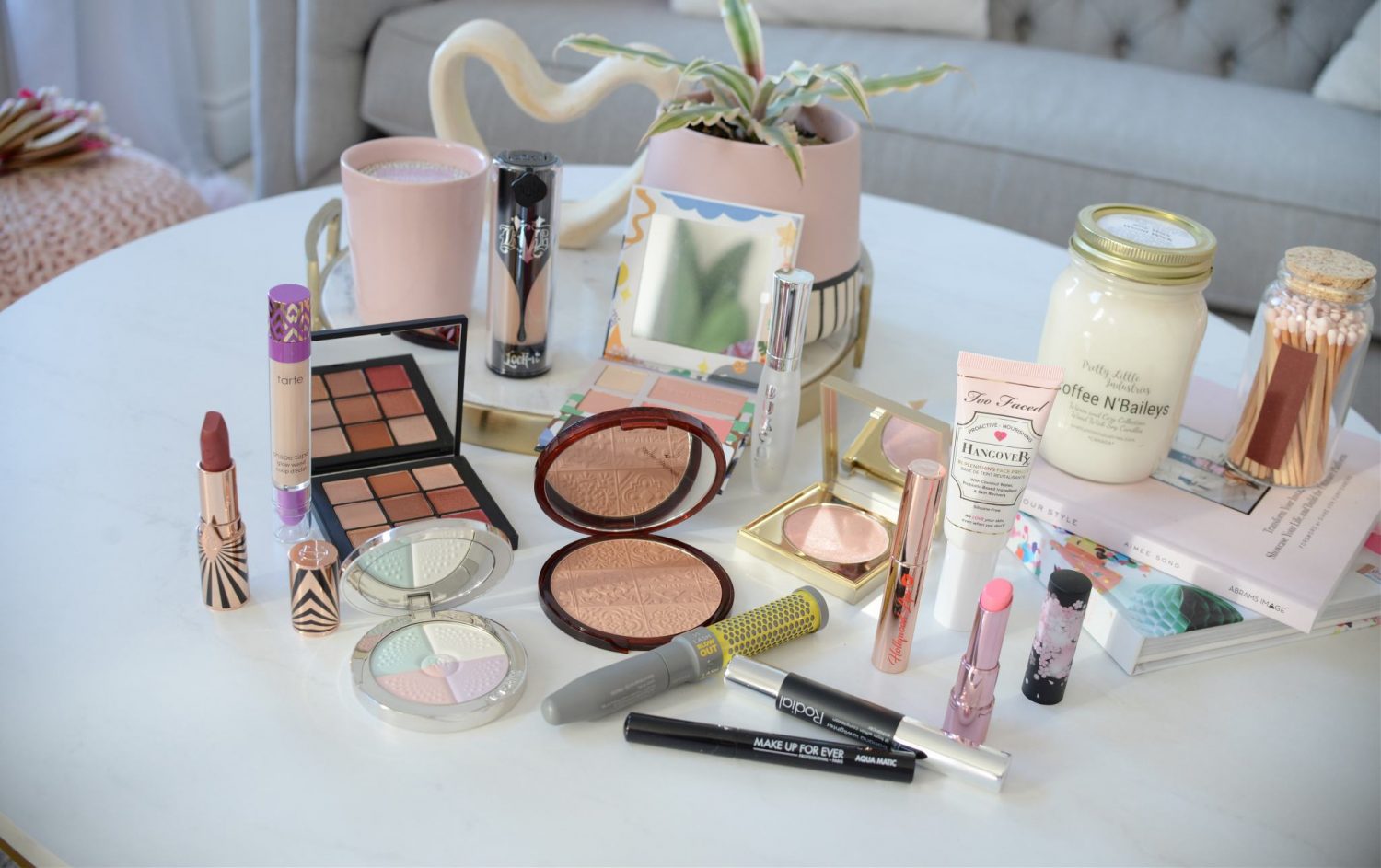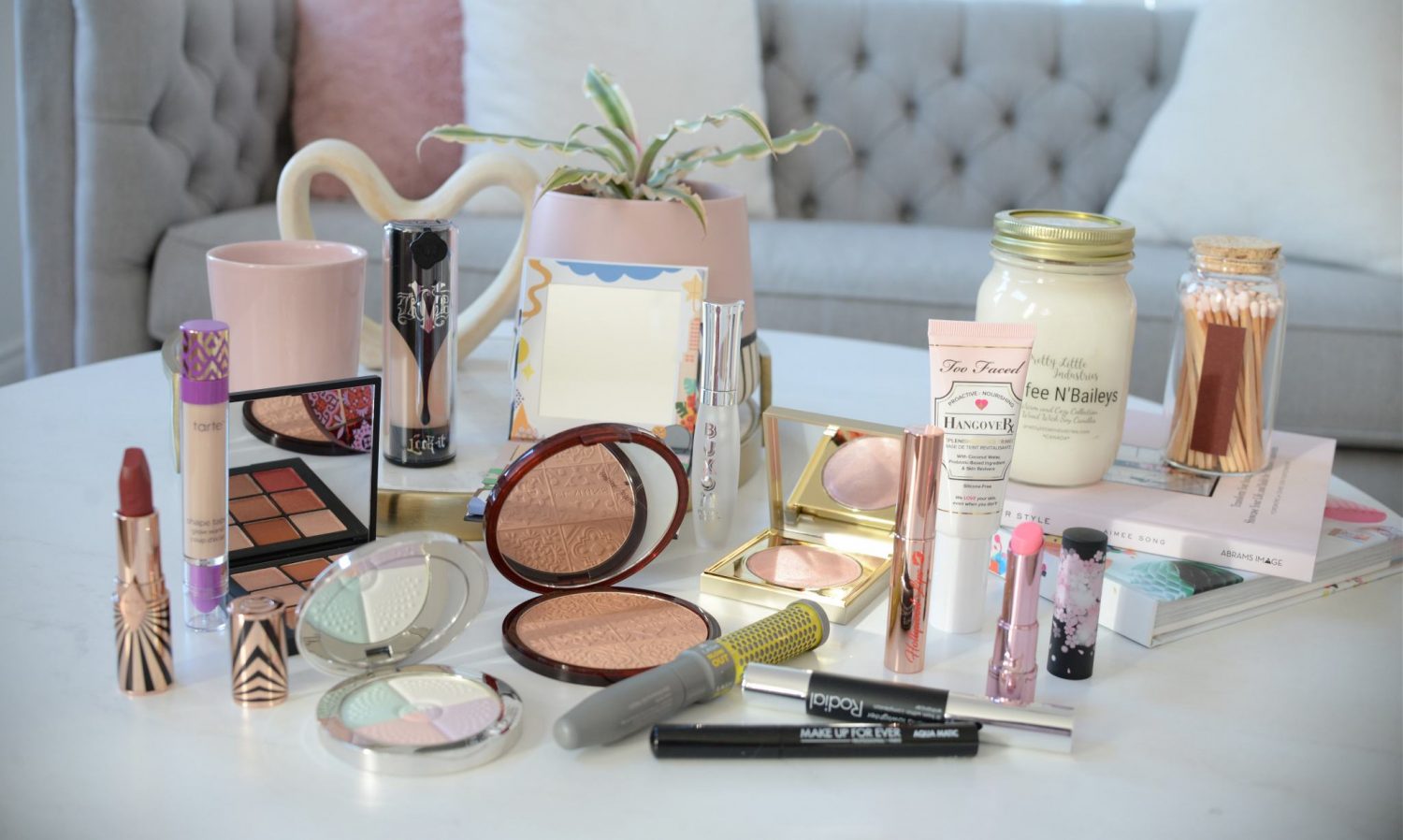 There's been a real shift when it comes to foundation these past few years. In previous years, it was all about full coverage and now it's all about letting your natural beauty shine through. Our main focus is to achieve healthy glowing skin that's breathable. We want that "no makeup", makeup look that almost looks like you're wearing nothing at all. Some people are even opting out of skin foundation all together. You can apply a little concealer, tinted moisturizer or even a colour correcting compact to help fade redness and smooth the skin, while still keeping it light and fresh. The Guerlain Meteorites Compact is a pearl compact that helps create a subtle, natural effect to the skin by evening out skintone. The 4-colour combination helps to draw in light and colour correct the skin. Skin instantly looks soft, smooth, and beautiful with only the smallest amount. Swirling all shades together can help reduce redness, illuminate, even out the skin tone, balance and create a stunning luminosity to the skin. It retails for $78.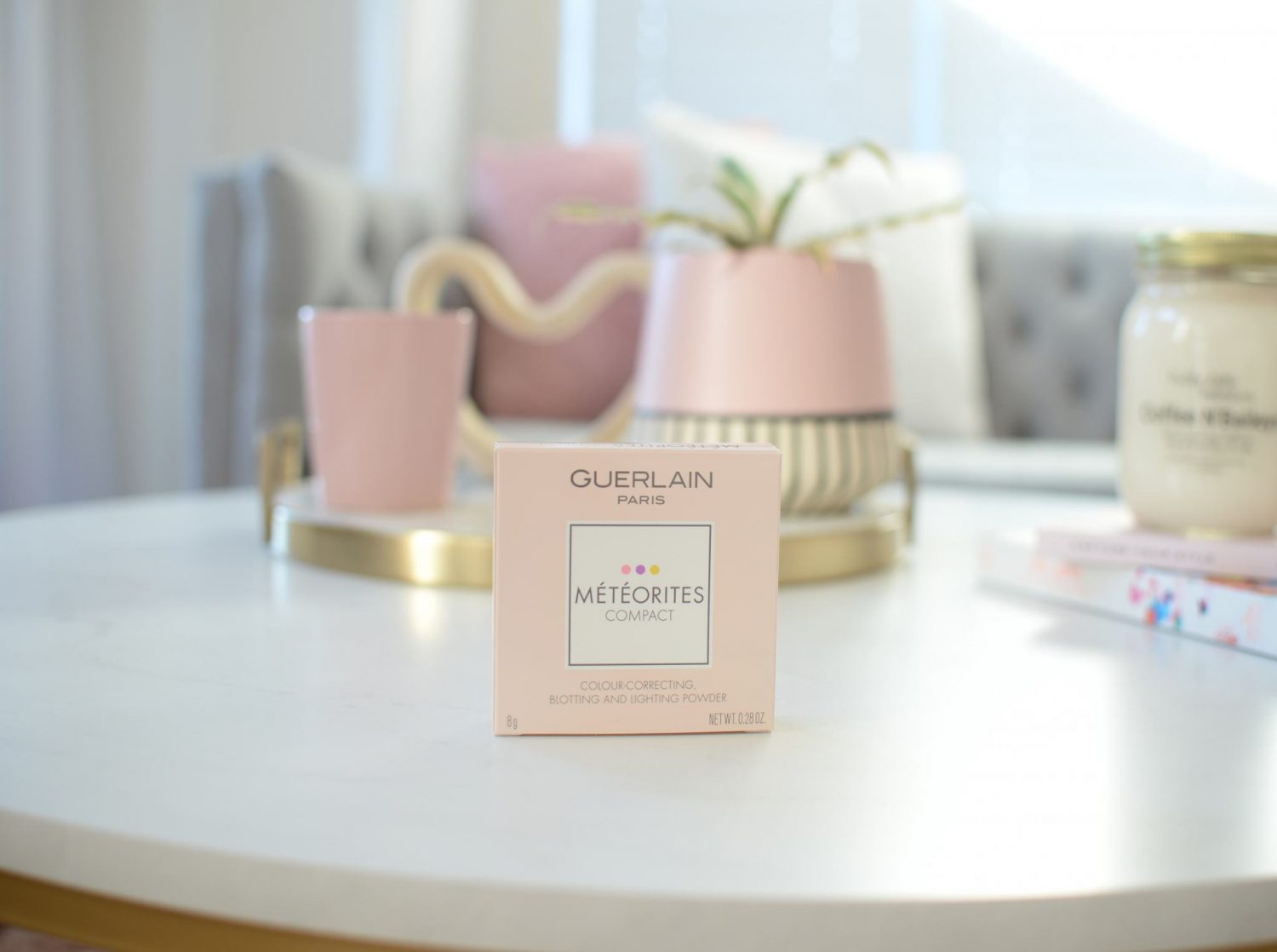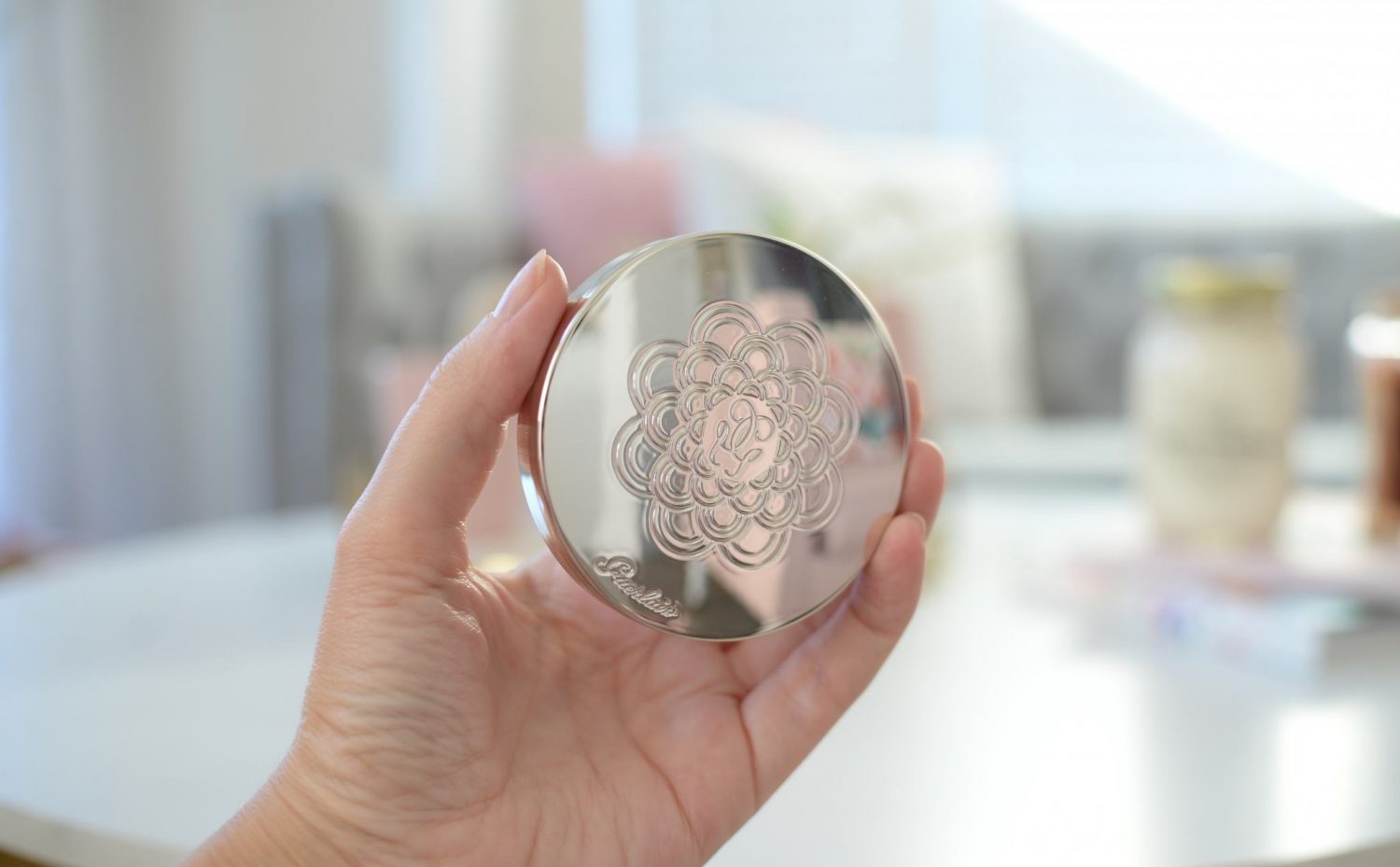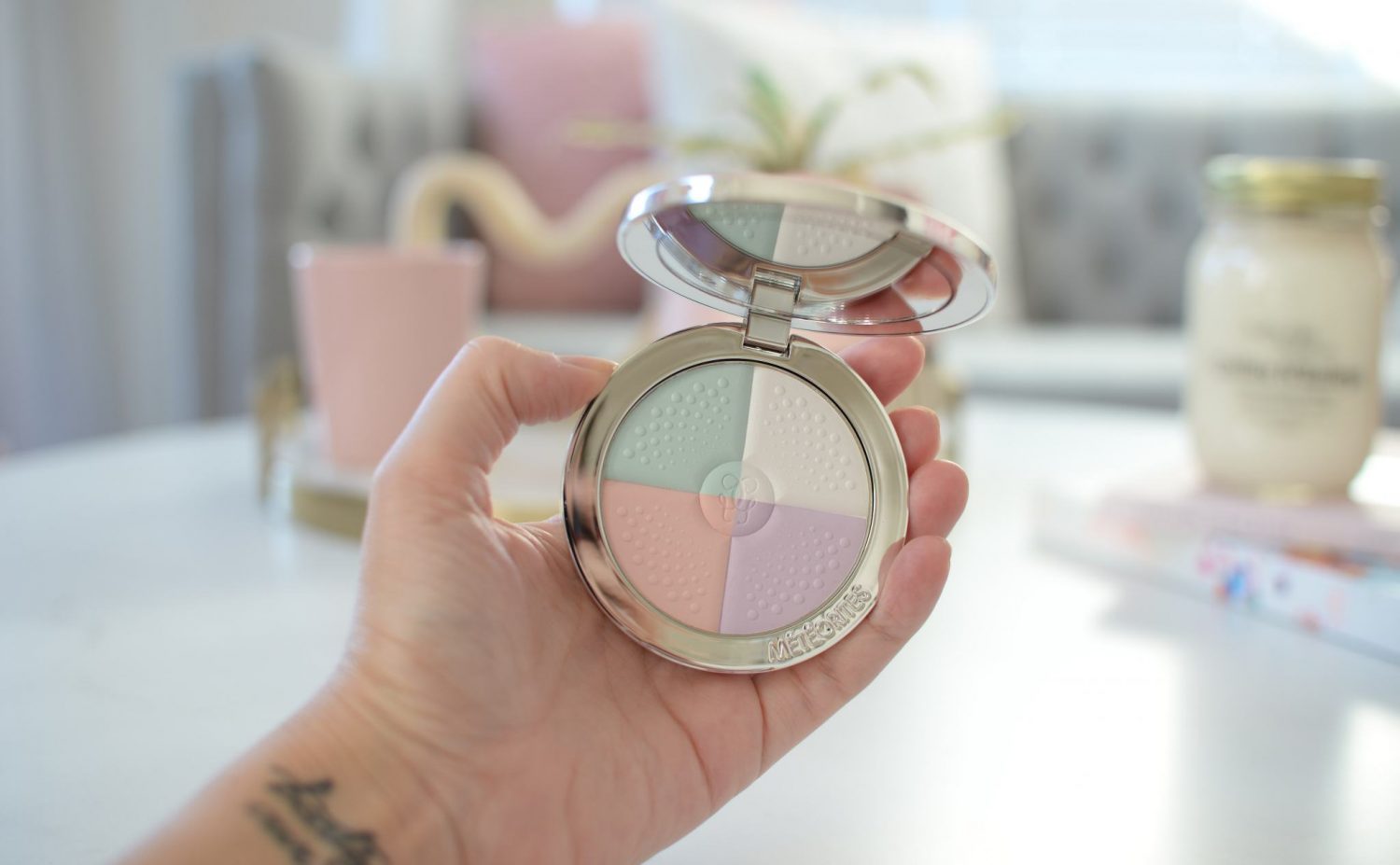 Keeping with the fresh face theme, the Too Faced Hangover Replenishing Face Primer is a sure way to keep your skin youthful and hydrated. Not only will it help prep your skin for any makeup you place overtop, but it keeps your skin nourished and moisturized all day long. It's infused with coconut water, so not only does it smell amazing, it instantly helps to refresh, boost radiance and keep skin glowing. On days when your skin is feeling dry, dehydrated and dull, this is like a drink of energy that aids in replenishing moisture loss for a healthy, dewy finish. It creates the perfect canvas for any product you place overtop, but also looks amazing on days when you're looking for your natural skin to shine. It retails for $46.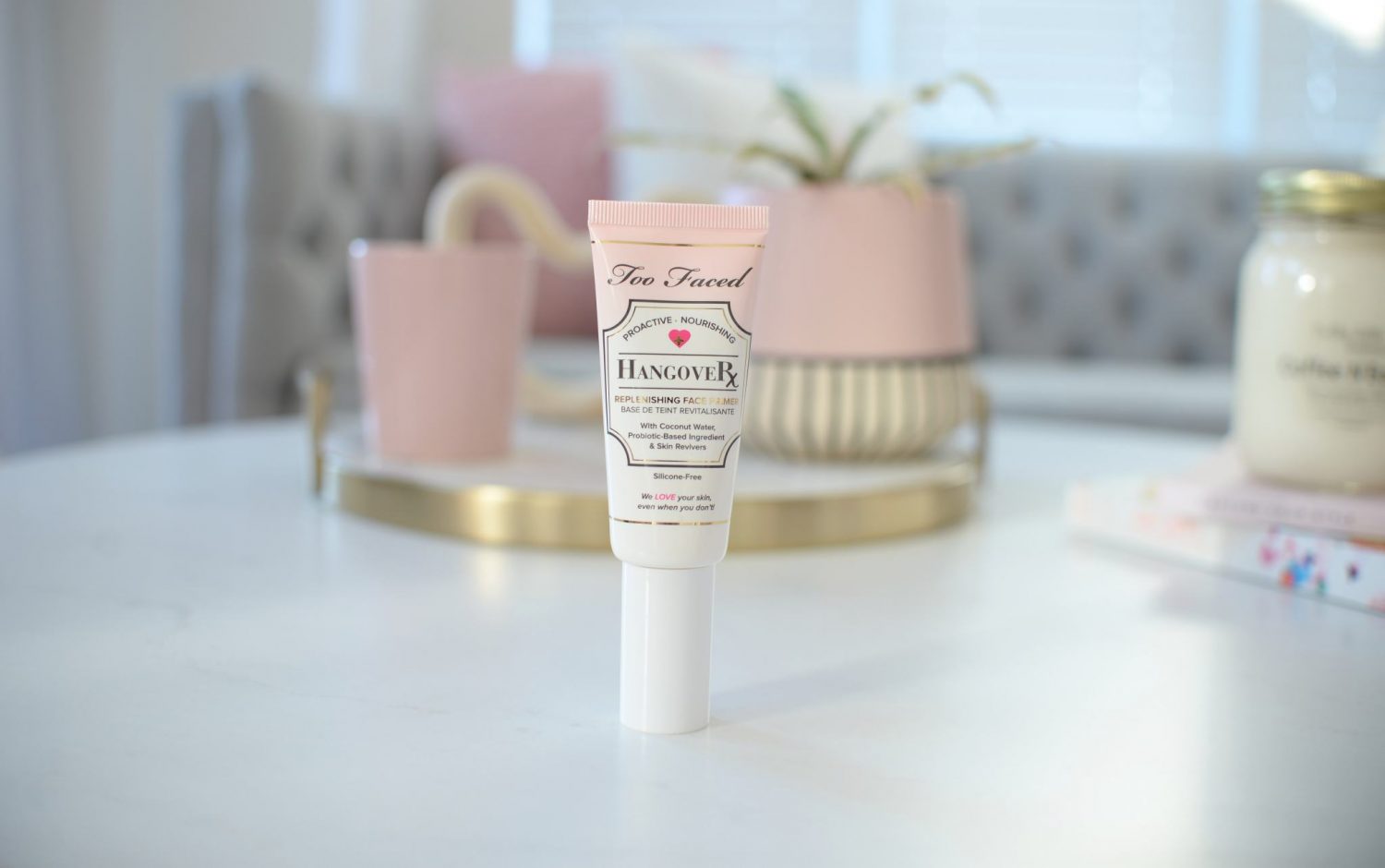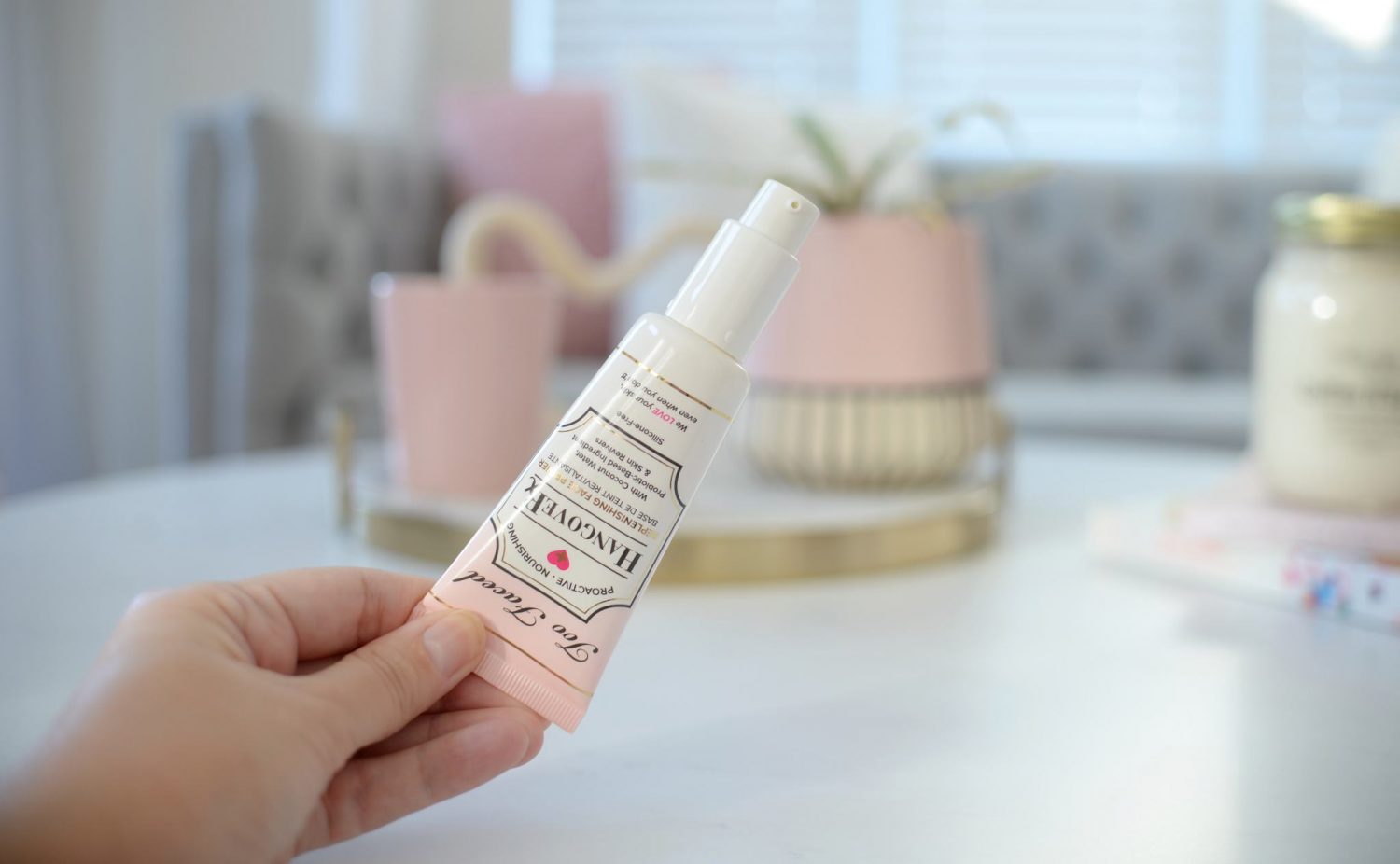 If you're looking for the perfect balance between a full coverage foundation and the benefits of a moisturizer, don't be scared to mix them together. Because we all have our favourite formulas and we may not be ready to invest in a sheer foundation, you can thin out the consistency by mixing the two together. Add a small amount of your go-to daily moisturizer with let's say, this KVD Lock-It Foundation, to instantly reduce the amount of coverage it creates. This is an excellent way to achieve that fresh-faced look without having to purchase new products. Its liquid-y formula is perfect for mixing with other products and still manages to provide extreme coverage with just a droplet. A little really does go a long way with this foundation. It retails for $53.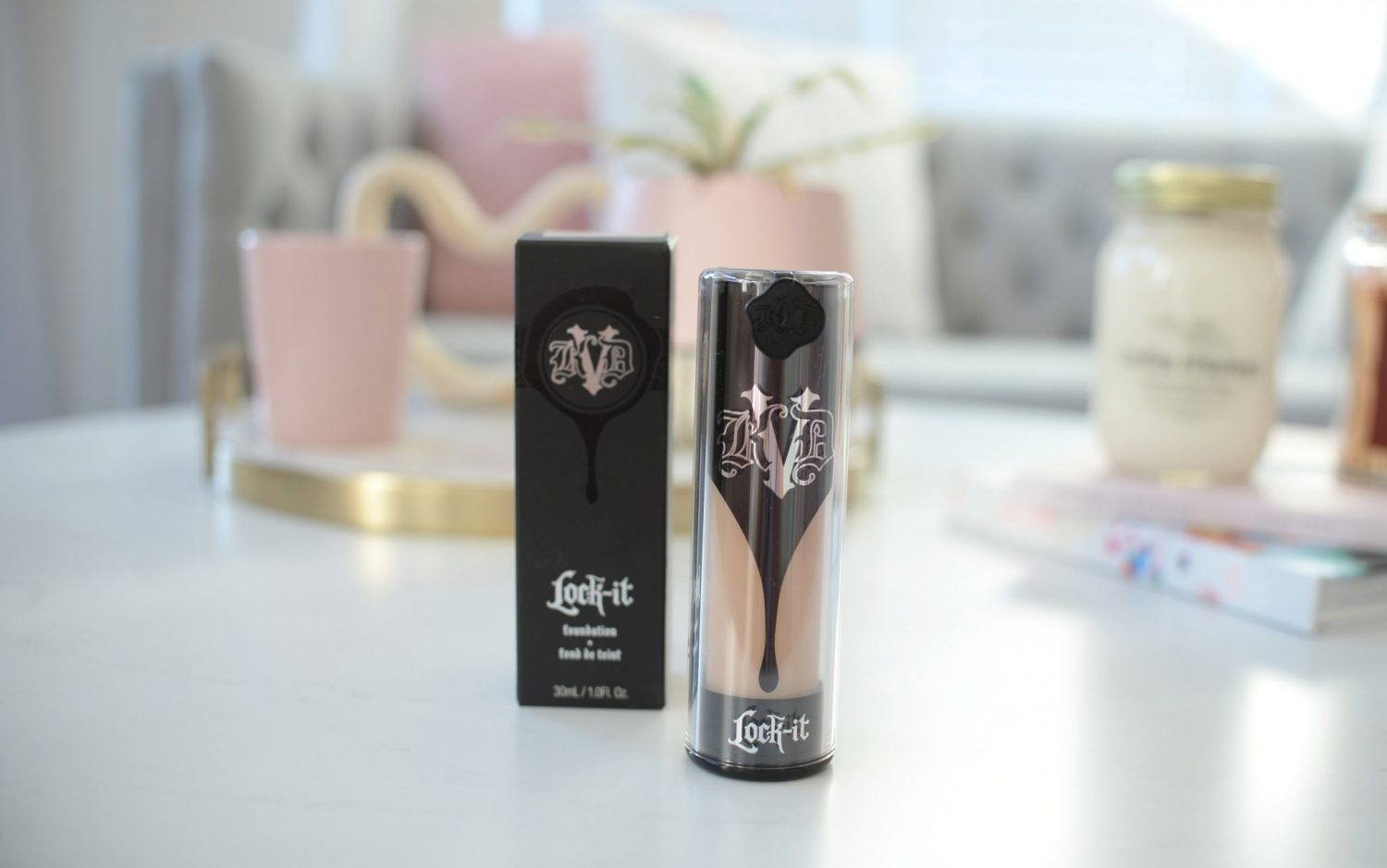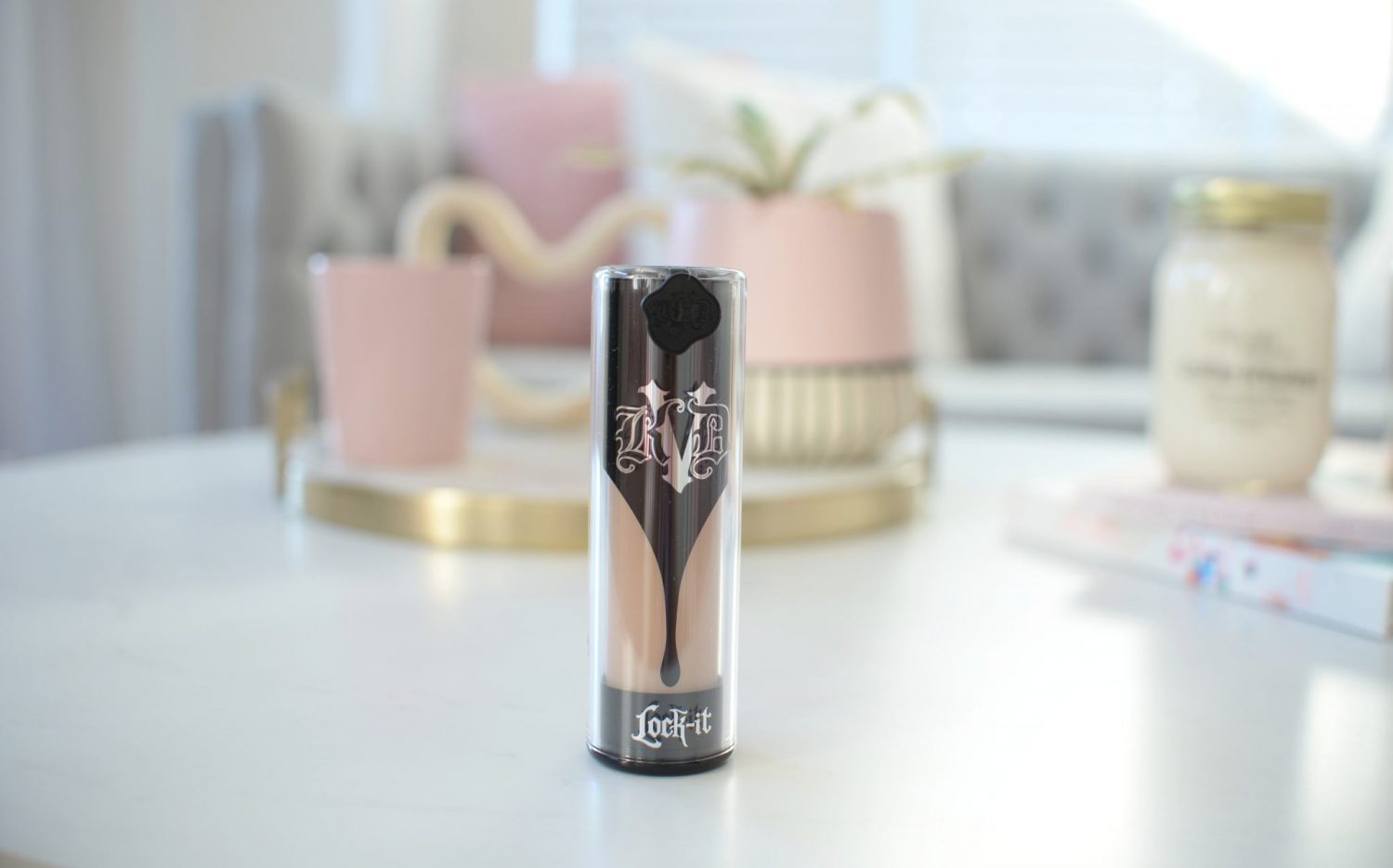 When it comes to your blush, it's all about making a bold statement. Unlike previous years where the main focus was the cheeks, this season it's all about unusual placements. Don't be afraid to apply the blush in fun places like the temples, upper cheekbones, tip of your nose or even the eyelids. The more blush the better. Use it as an accent to help sculp and brighten your complexion. Artistry Studio On-The-Go Palette features 6 bold shades inspired by the glitz and glamor of Thailand's capital city. Although it does contain a few eyeshadow shades, it doesn't mean you can't use the lighter shades as a blush or highlight. Its soft, smooth and almost velvety formula is buildable to help you achieve your desired colour payoff. The duty rose and peach shades are the perfect hues to add a pop of colour to your face and looks beautiful on all skintones. It retails for $49.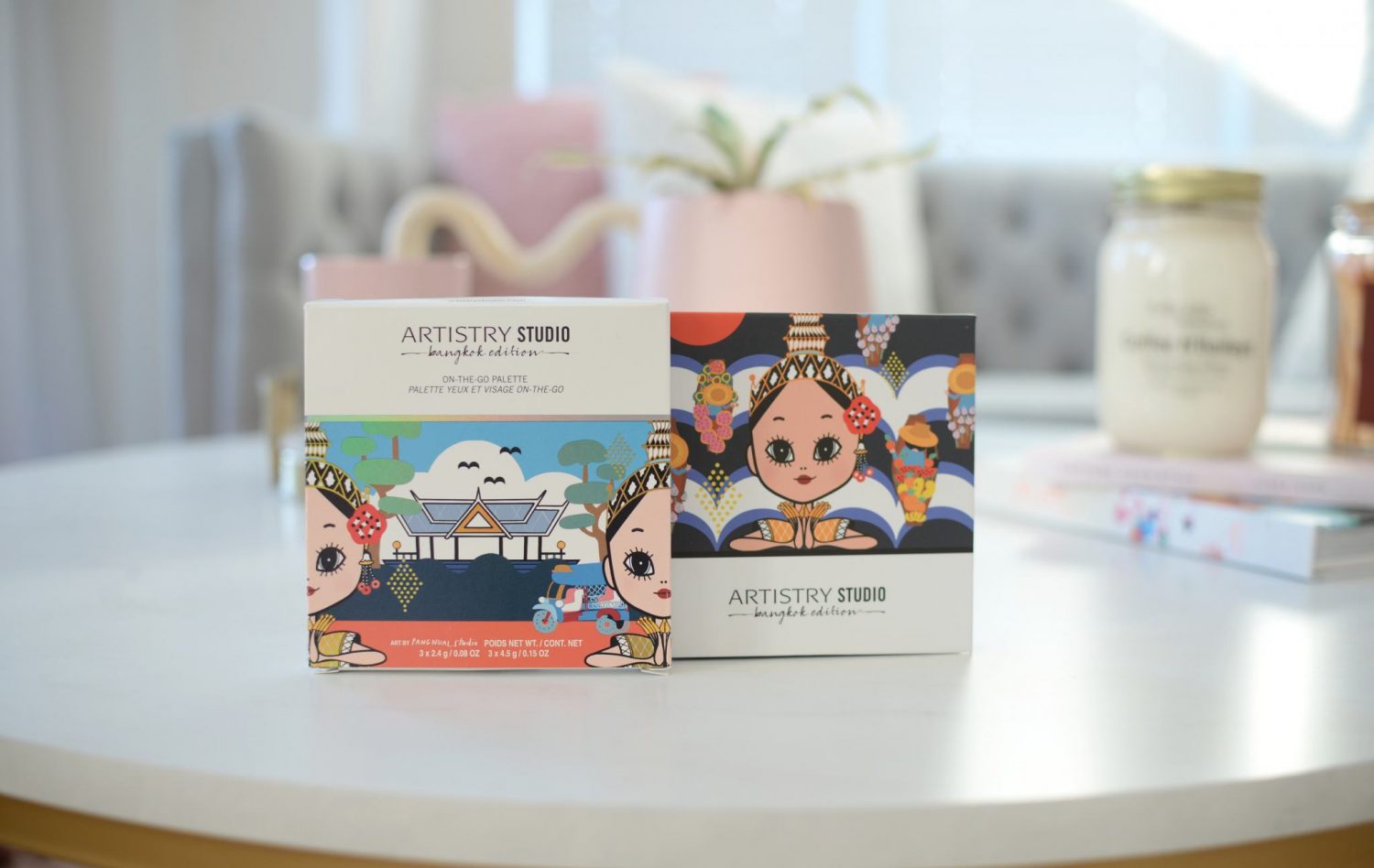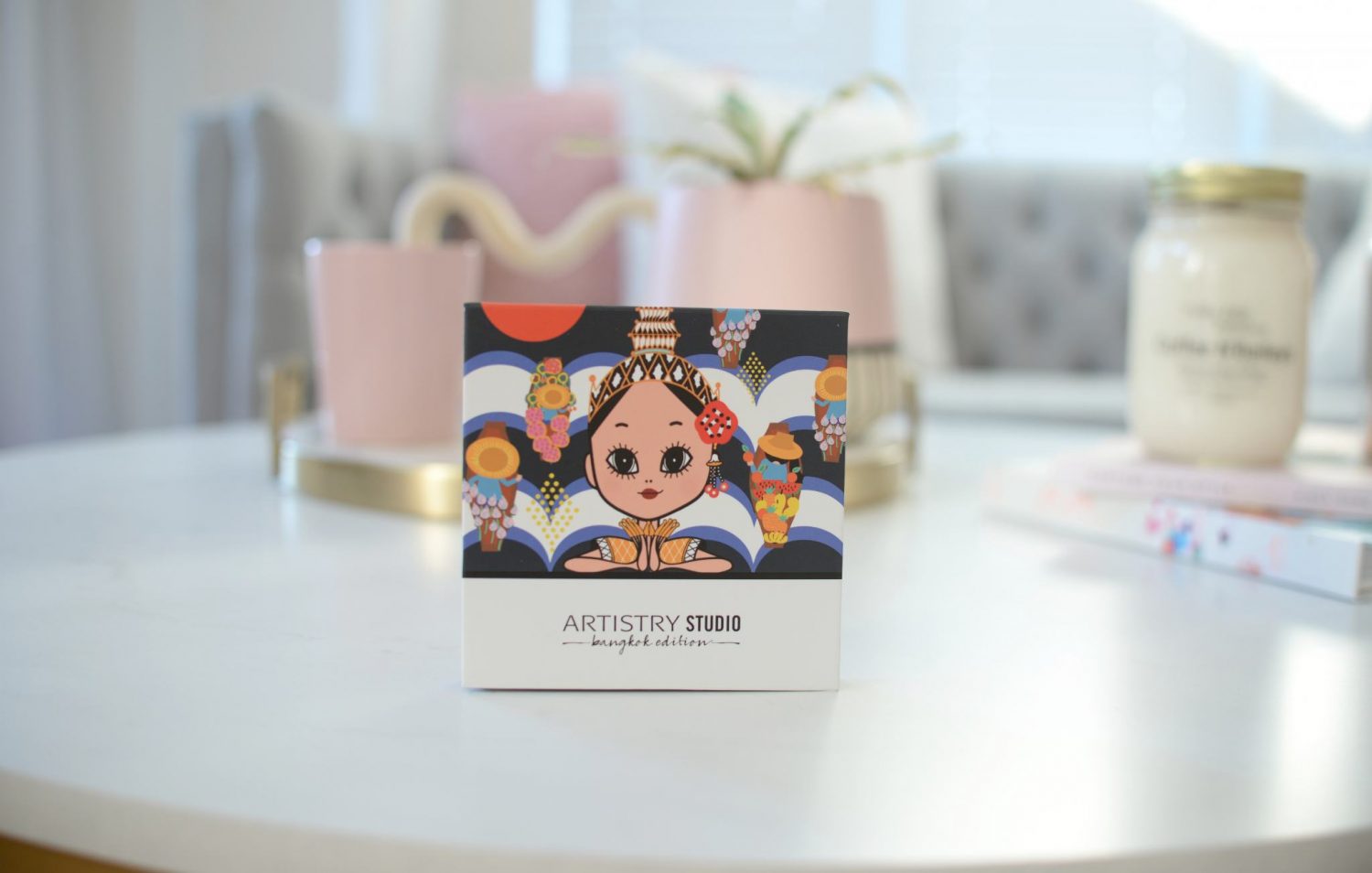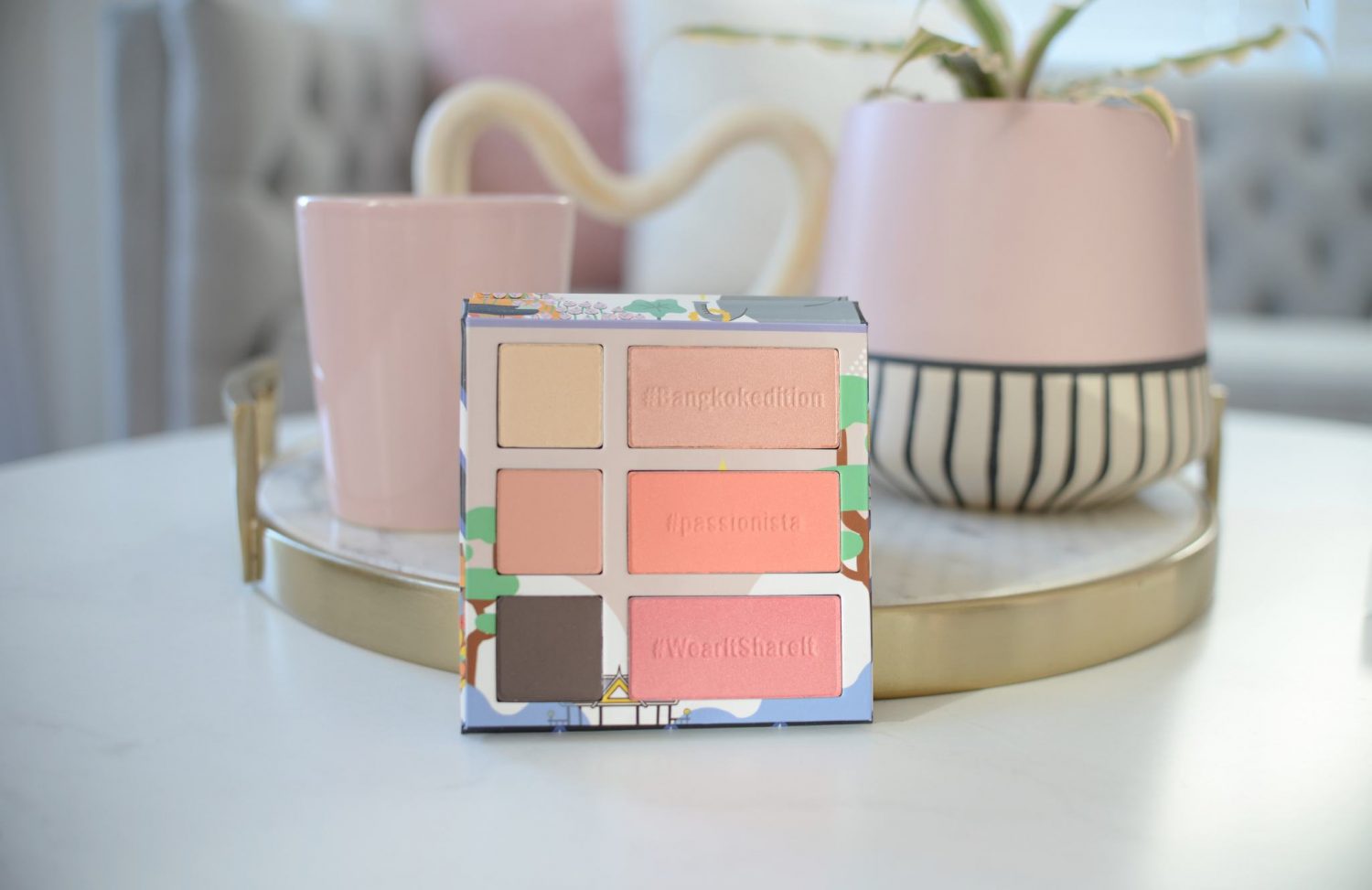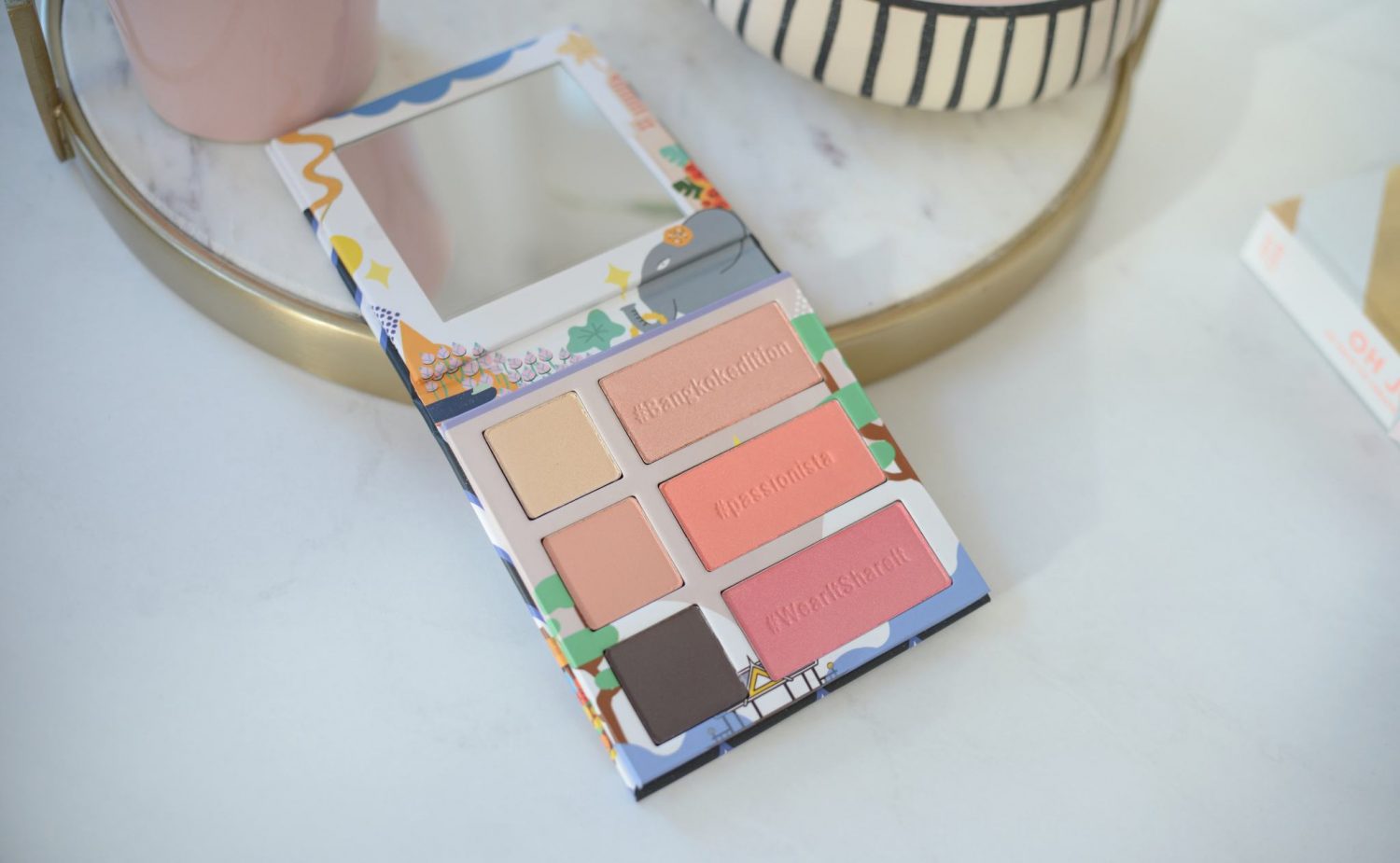 Glowing to the Gods is still a trend. Highlight has never really gone away, but this season it's done in a more subtle way. Highlighters with thick chunky glitter particles are out, and a soft micro shimmer that helps to add a slight sheen to the skin is in. The goal is to make your skin look wet, so a liquid highlight is ideal.  Tarte Shape Tape Glow Wand instantly provides your skin with a little pick-me-up. With a few strokes, this illuminating product immediately fakes a well rested effect. It instantly rejuvenates and brightens the skin for a radiant finish. It will help bring light to the skin and erase any signs of fatigue. Perfect for early mornings. Not only does it eliminate dark circles and shadows, it can also be used between your eyebrows and along the side of your nose to give the illusion of wider, more awake eyes. It retails for $35.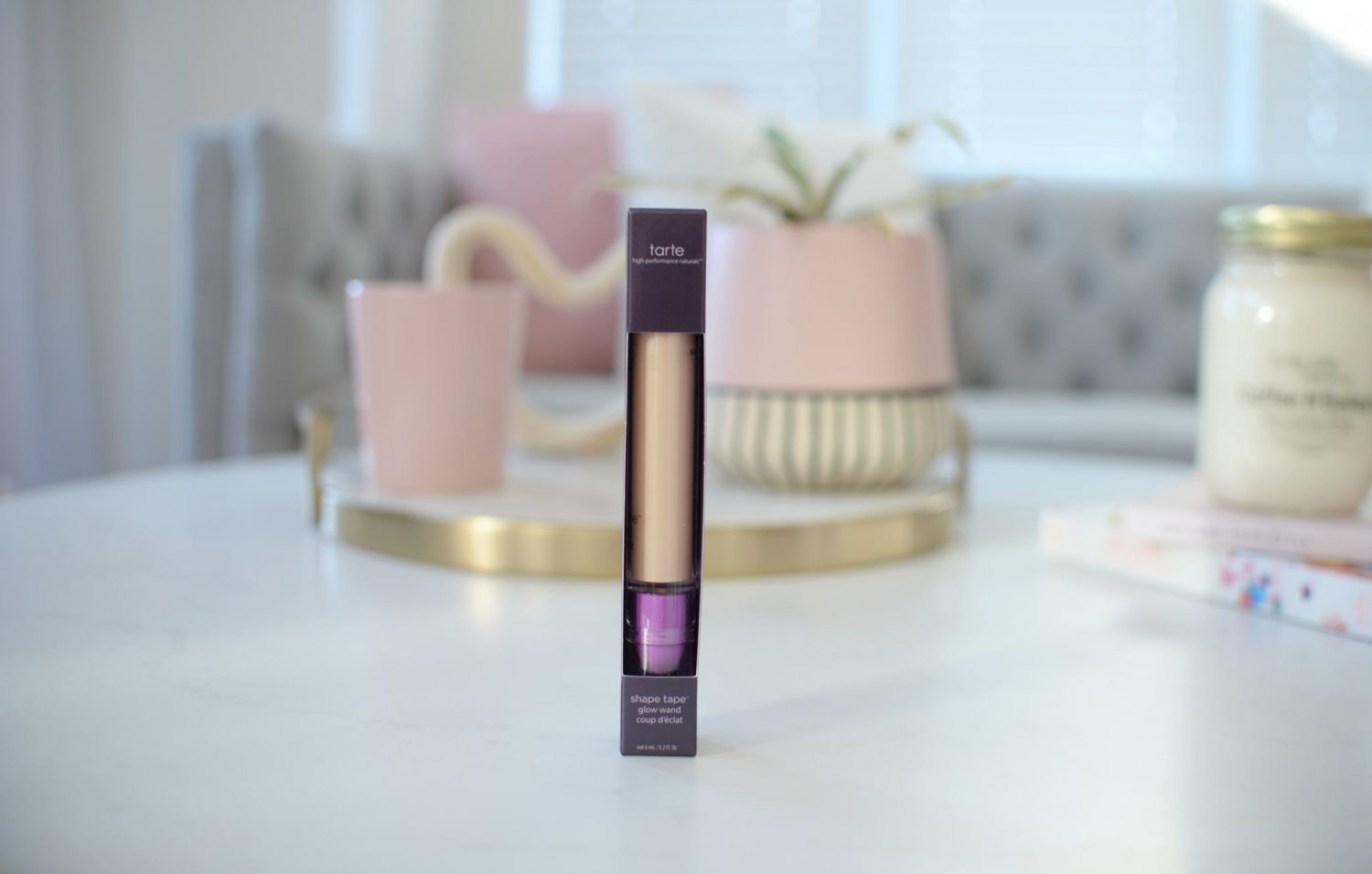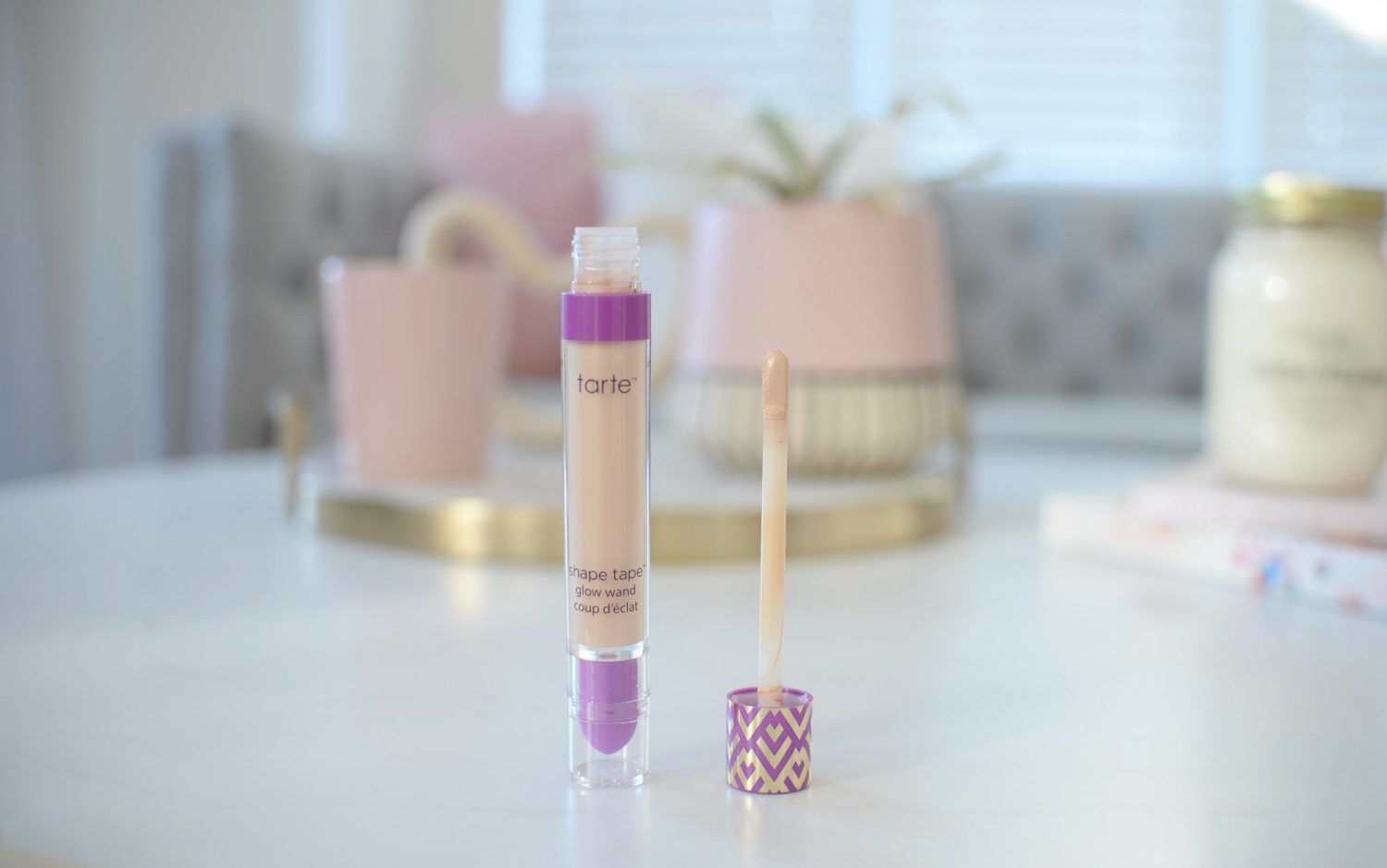 If you're looking for a highlighter that you can see from the moon, you need Stila Heaven's Hue Highlighter. Its bouncy-like texture is unlike anything you've tried before. Its innovated formula instantly melts into the skin for a completely weightless look and feel, yet creates a stunning radiance to your complexion. Its ultra-fine, light-diffusing particles help to create that "lit from within" soft-focus, luminous glow with an opalescent hue. It's majestic, shimmery and the perfect way to achieve that unicorn glow. It retails for $44.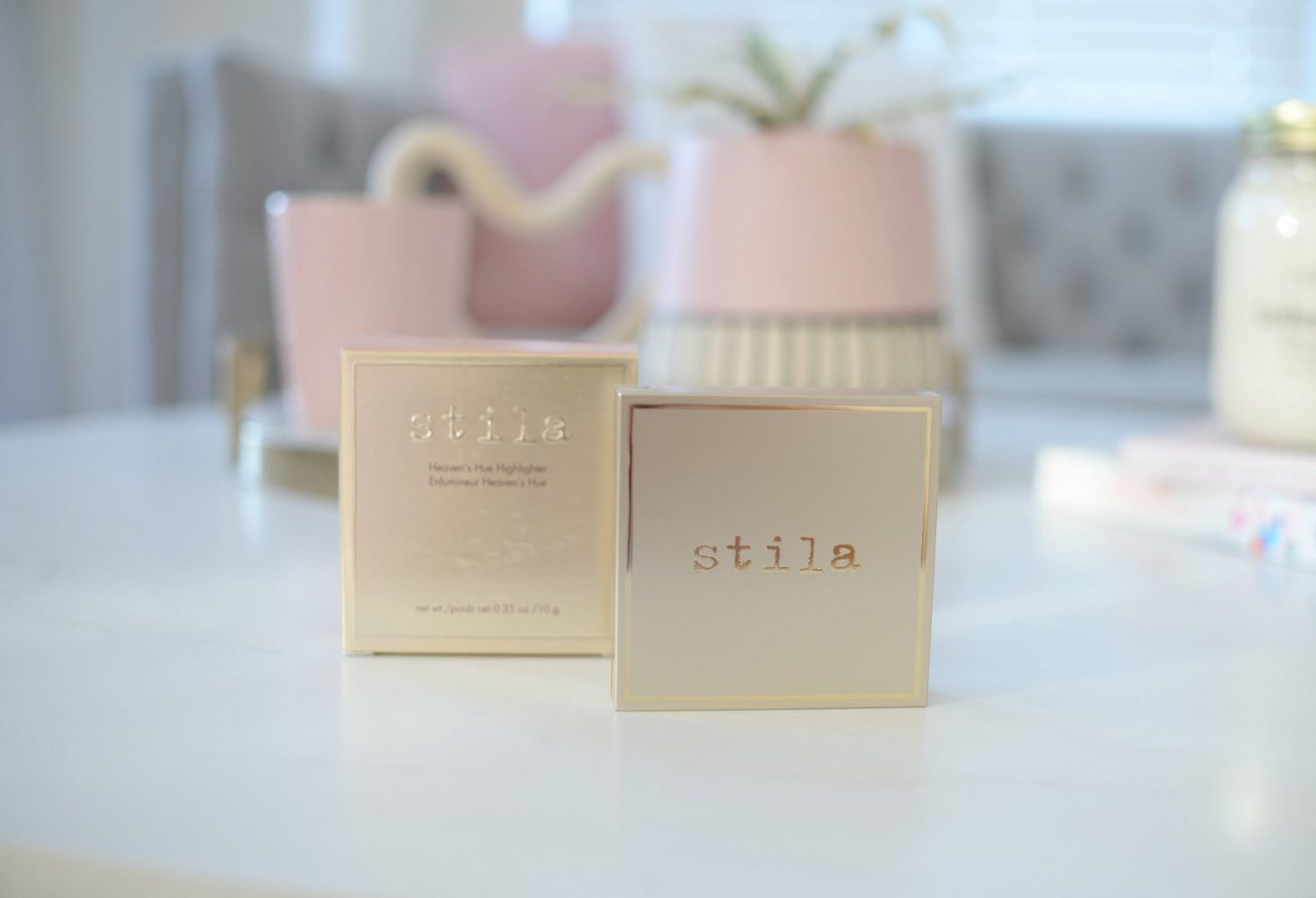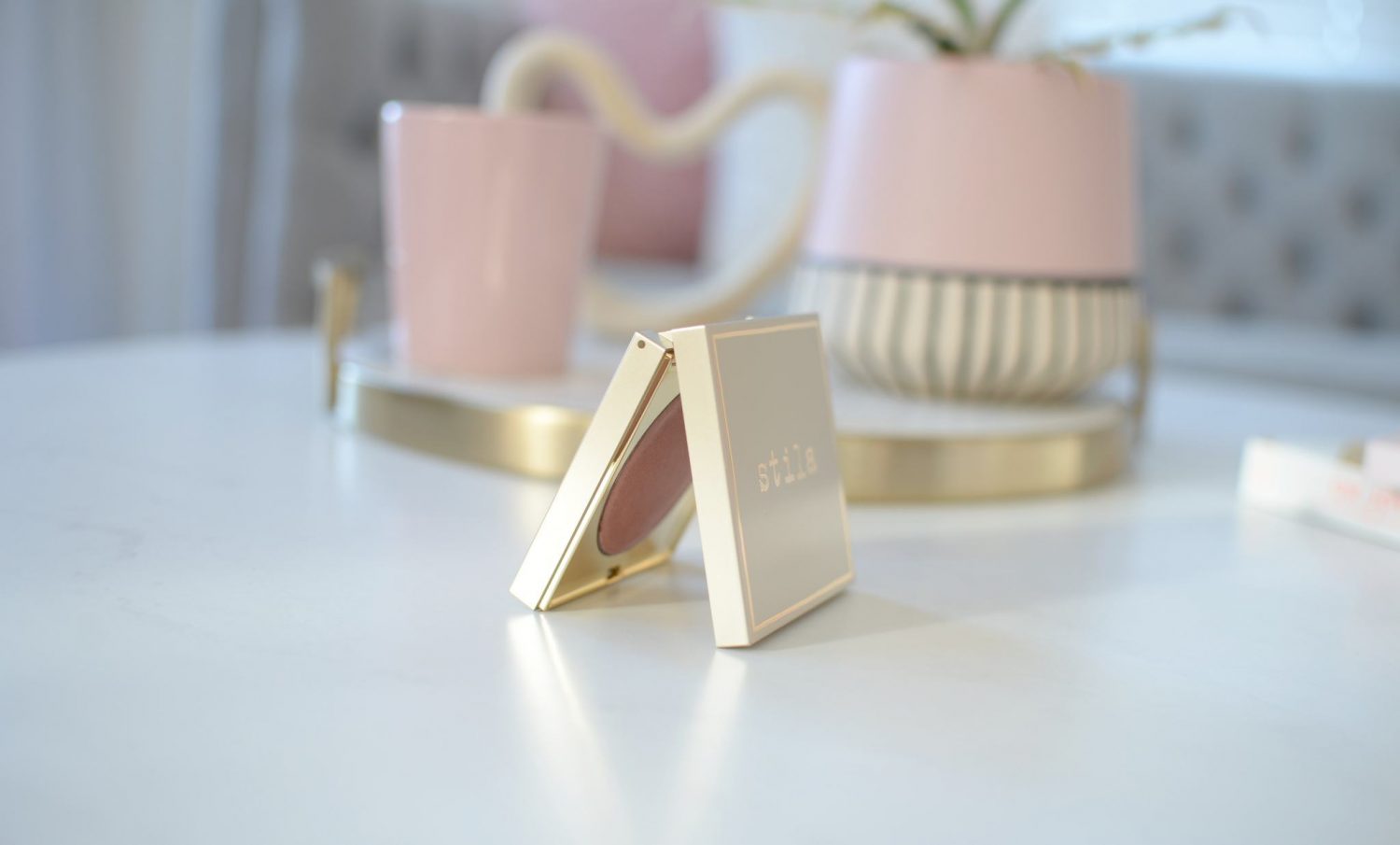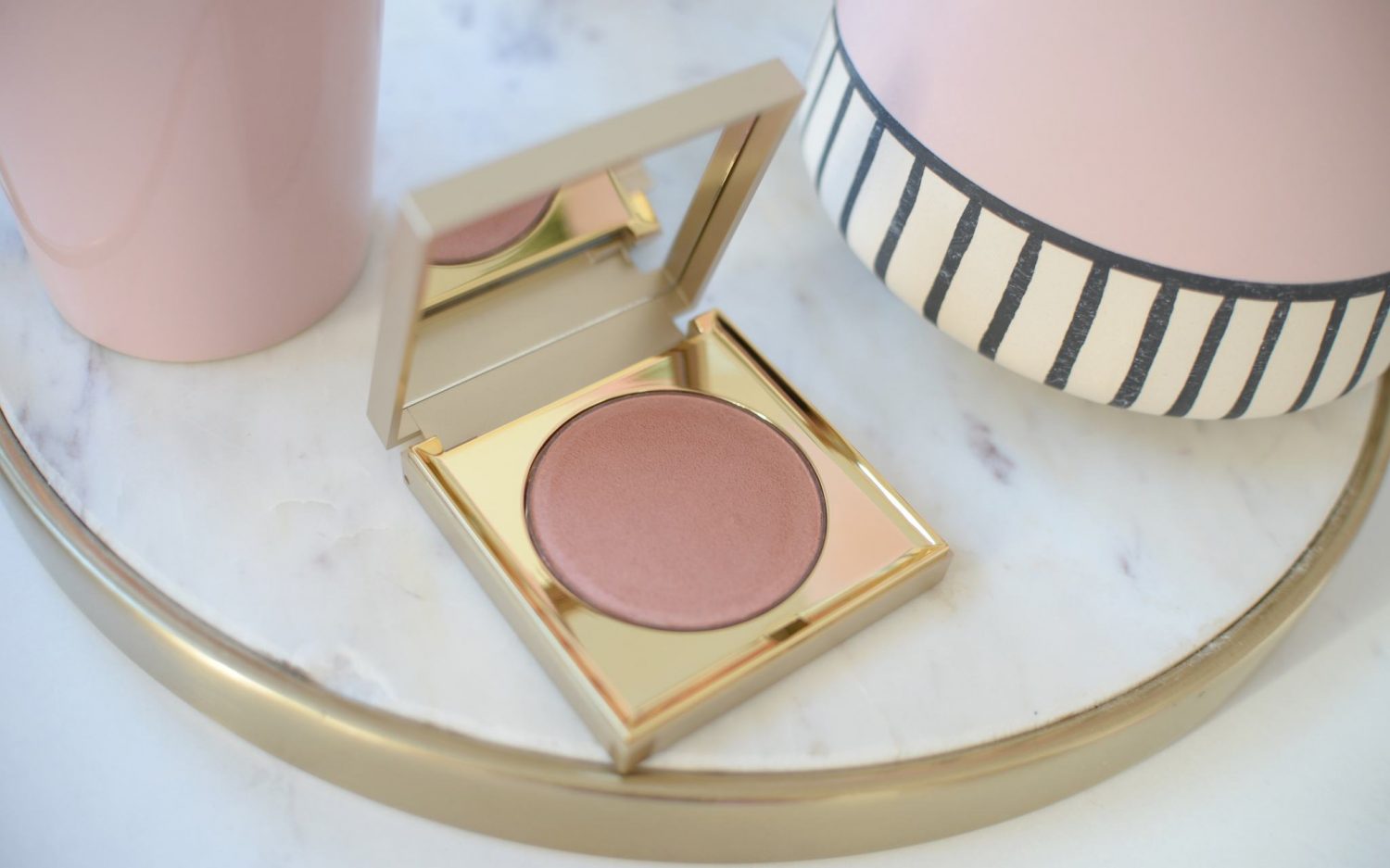 And because we can never get enough highlight, let me introduce you to Rodial Banana Lowlighter. This will help you achieve that natural looking highlight without being too dramatic or over the top. Create a lit-from-within glow with this yellow under-tone formula. You can easily colour correct dark circles under the eyes, or brighten areas of the face that need a little lifting. You can instantly achieve a healthy, radiant, glowing complexion in seconds. It retails for $45.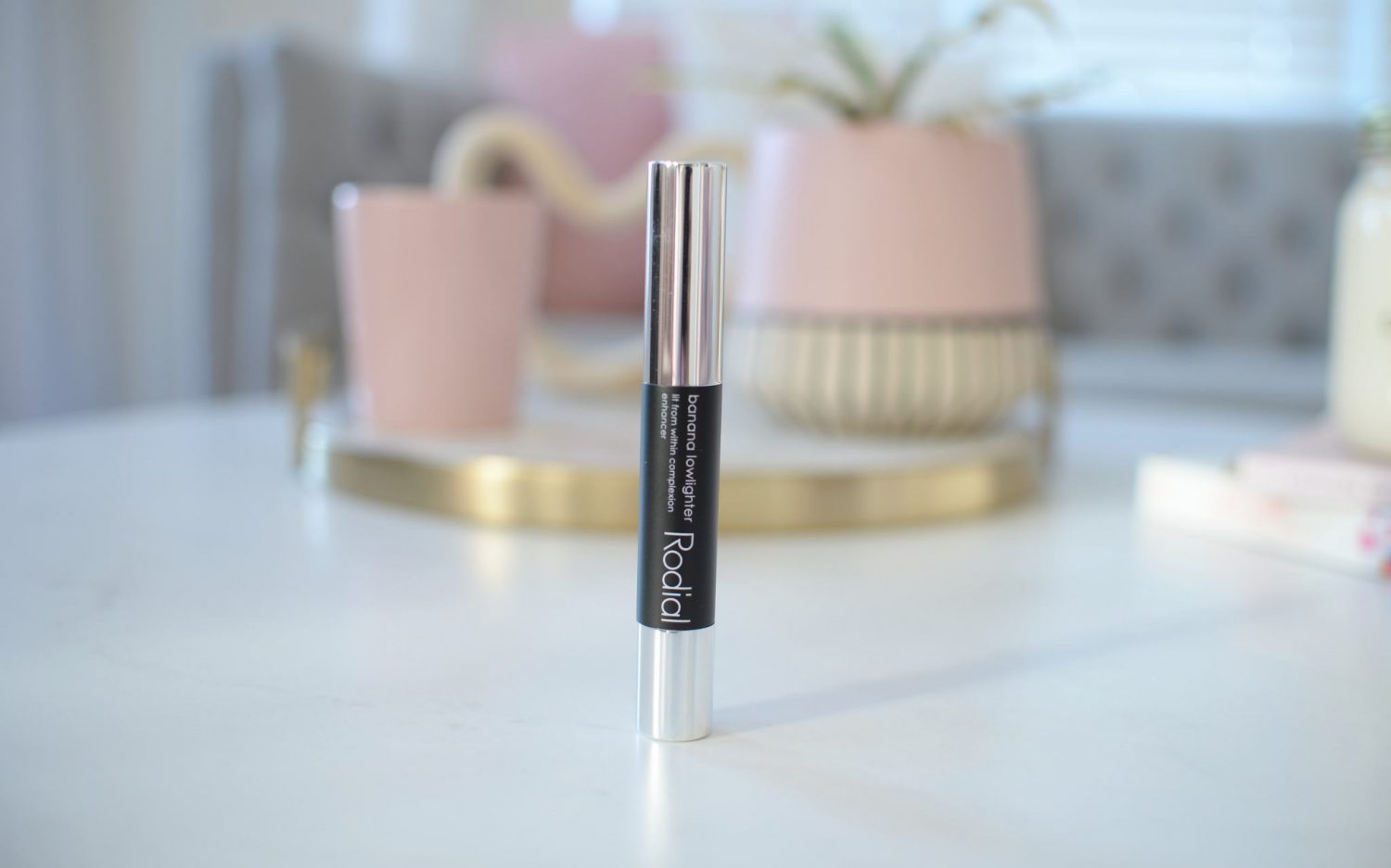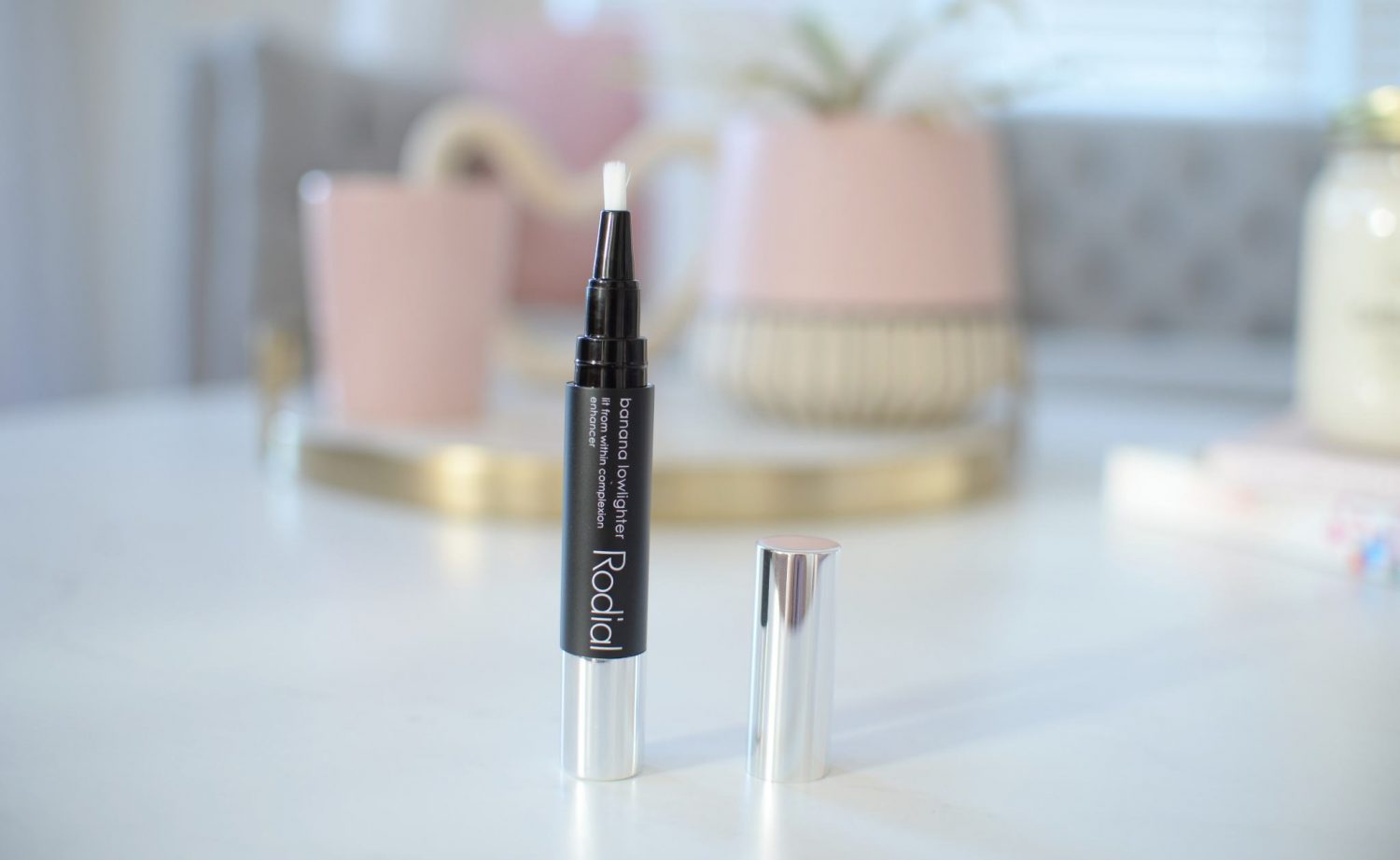 One of the most beautiful, and wearable makeup trends this season is golden eyeshadow. It can easily be worn on all skintones and at any age. This look is so effective, because of its warm and flattering shades. If you really want to take it to the next level, try a little pop of glittery gold on the centre of the lid. The Nars Summer Solstice Eyeshadow Palette features a combination of bronzy and gold shades, along with a few pops of pink to leave you feeling inspired. This palette features 9 rich bronzy and gold tones to create both daytime and evening looks. It also has 3 different textures, matte, metallic and shimmer, allowing you to create endless looks all within the one palette. The matte finish shadows have a very nice smooth texture with excellent colour payoff, while the metallics and shimmers provide a buttery smooth finish that's easy to work with.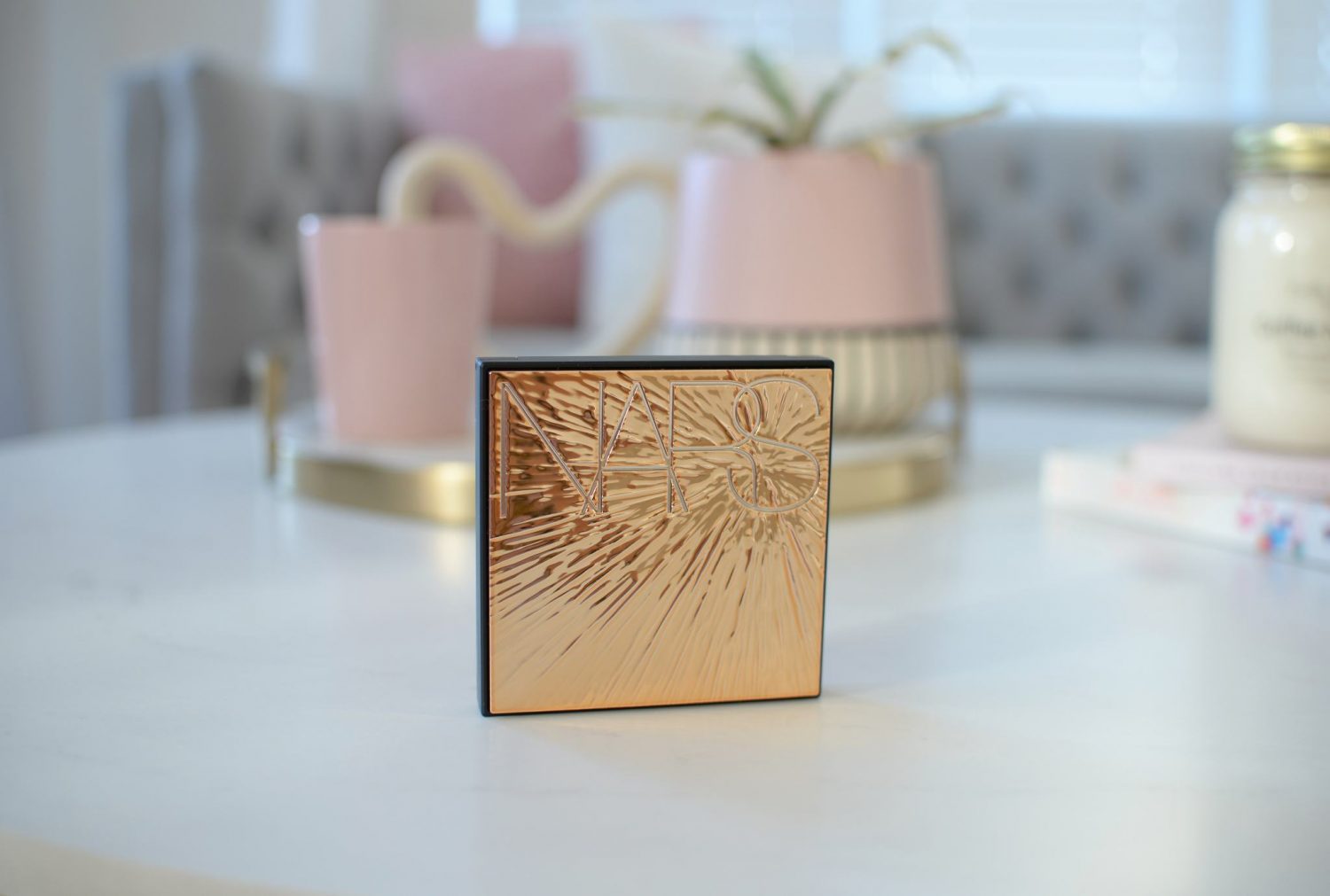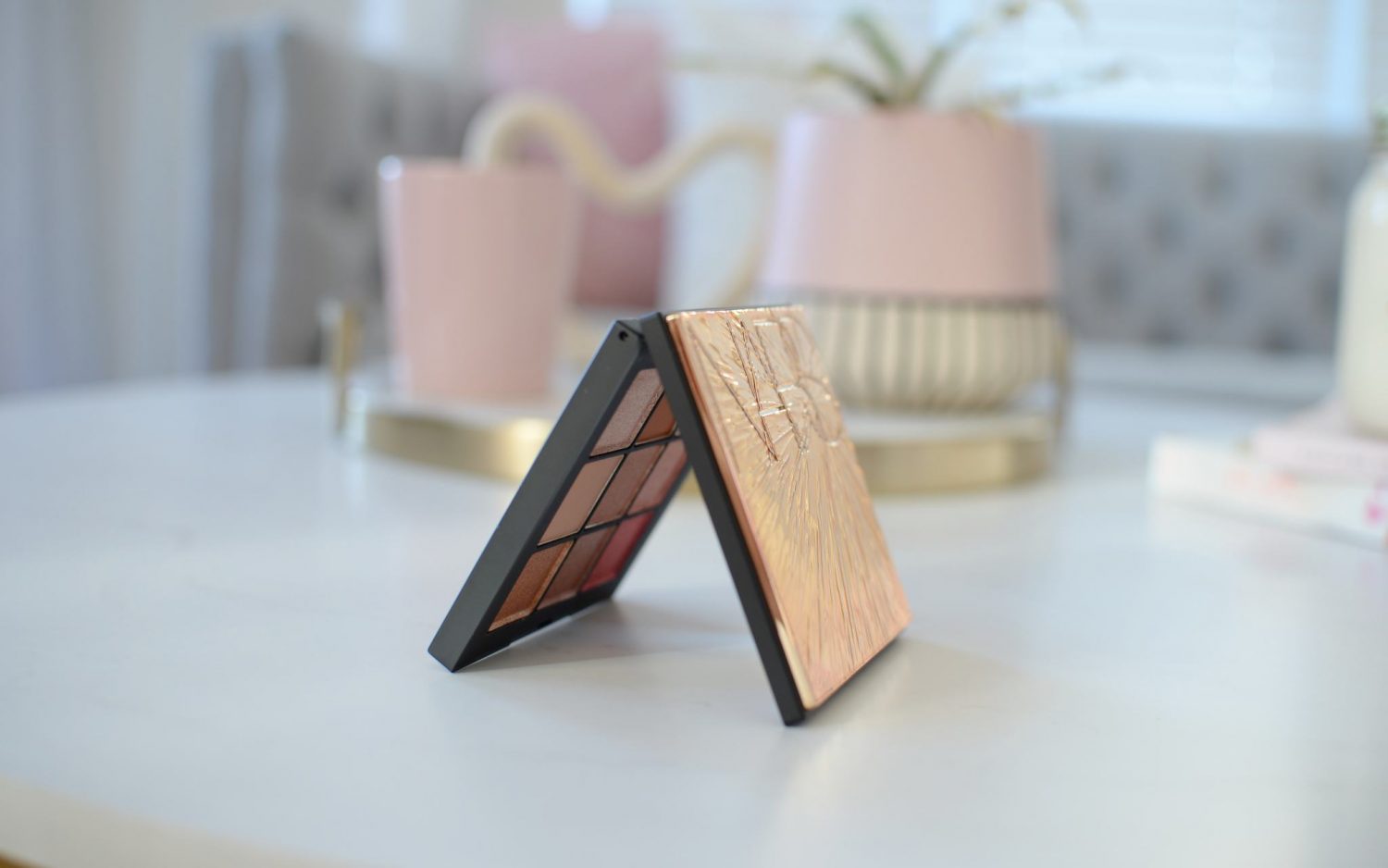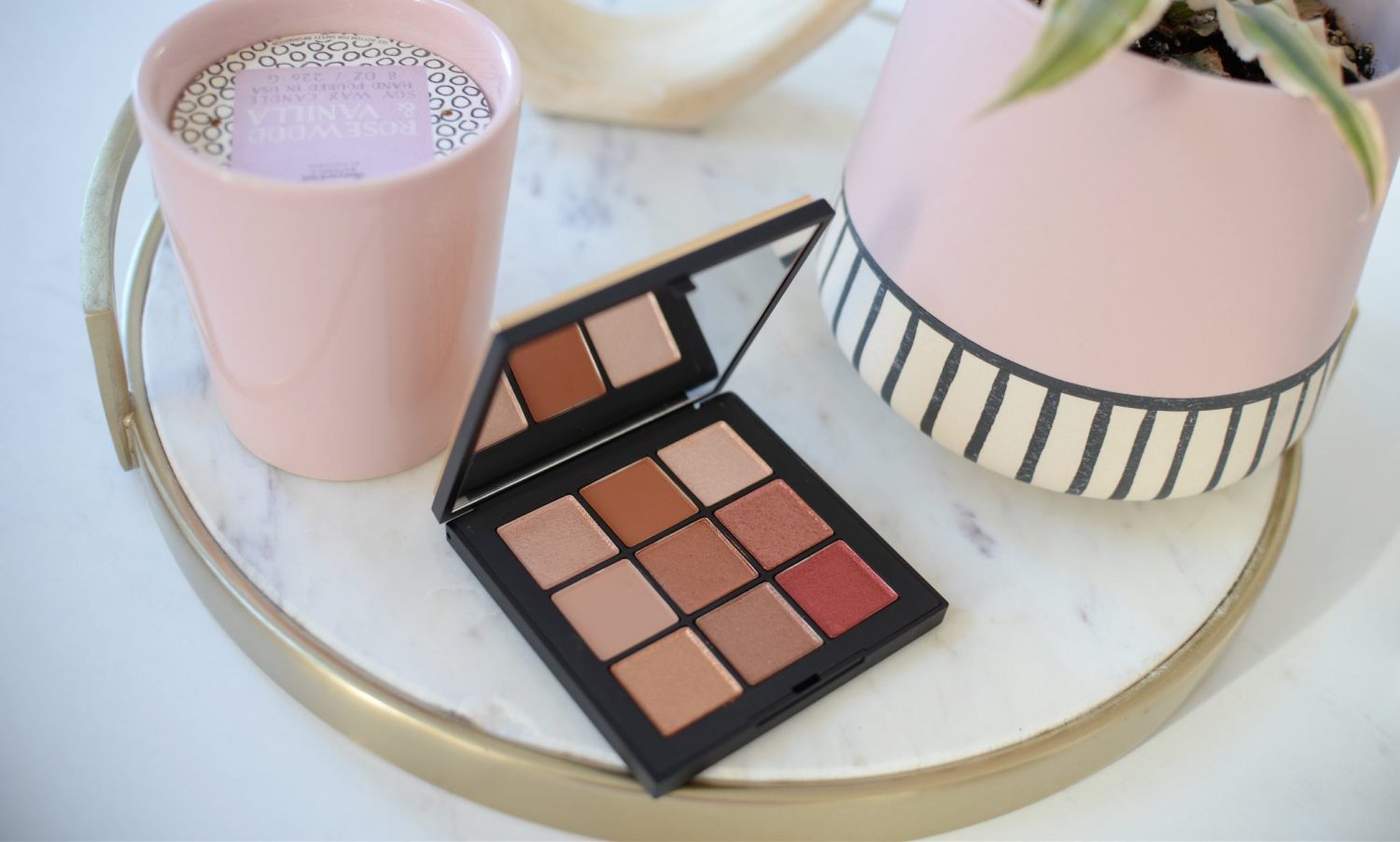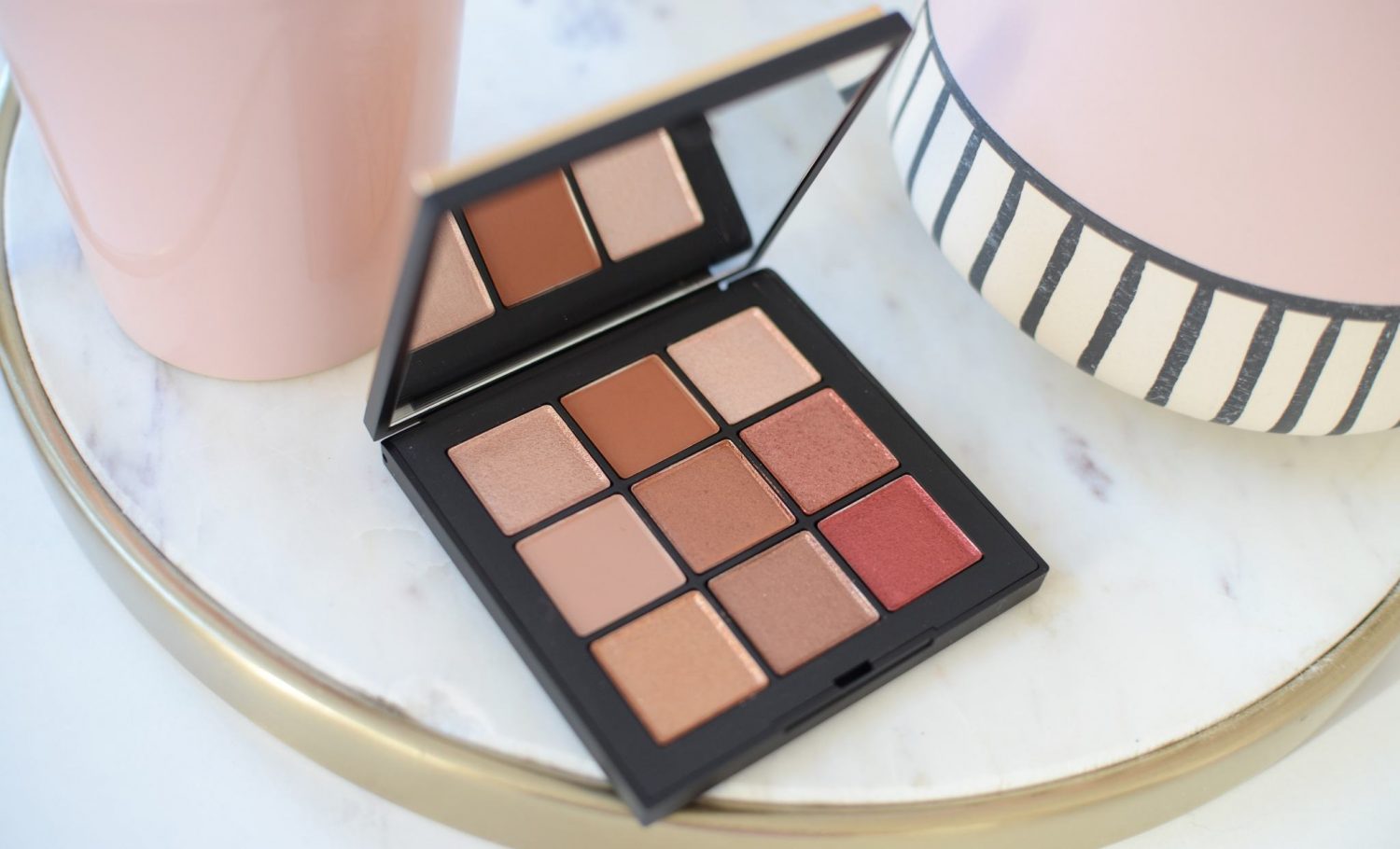 If you're looking to layer your eyeshadow and have a bold base, try the Make Up For Ever Aqua Matic Eyeshadow Sticks. These creamy, creaseless, long-lasting eye shadow pencils are designed to simplify your makeup routine with colour that stays put, no matter where the day or night may take you. When used as an all-over shadow, it can be blended up seamlessly for a smoky effect, or can be layered with your other fave shadows to really help the colours pop. It's highly pigmented with intense colour payoff in a few easy swipes. It comes in an array of springtime shades and retails for $30.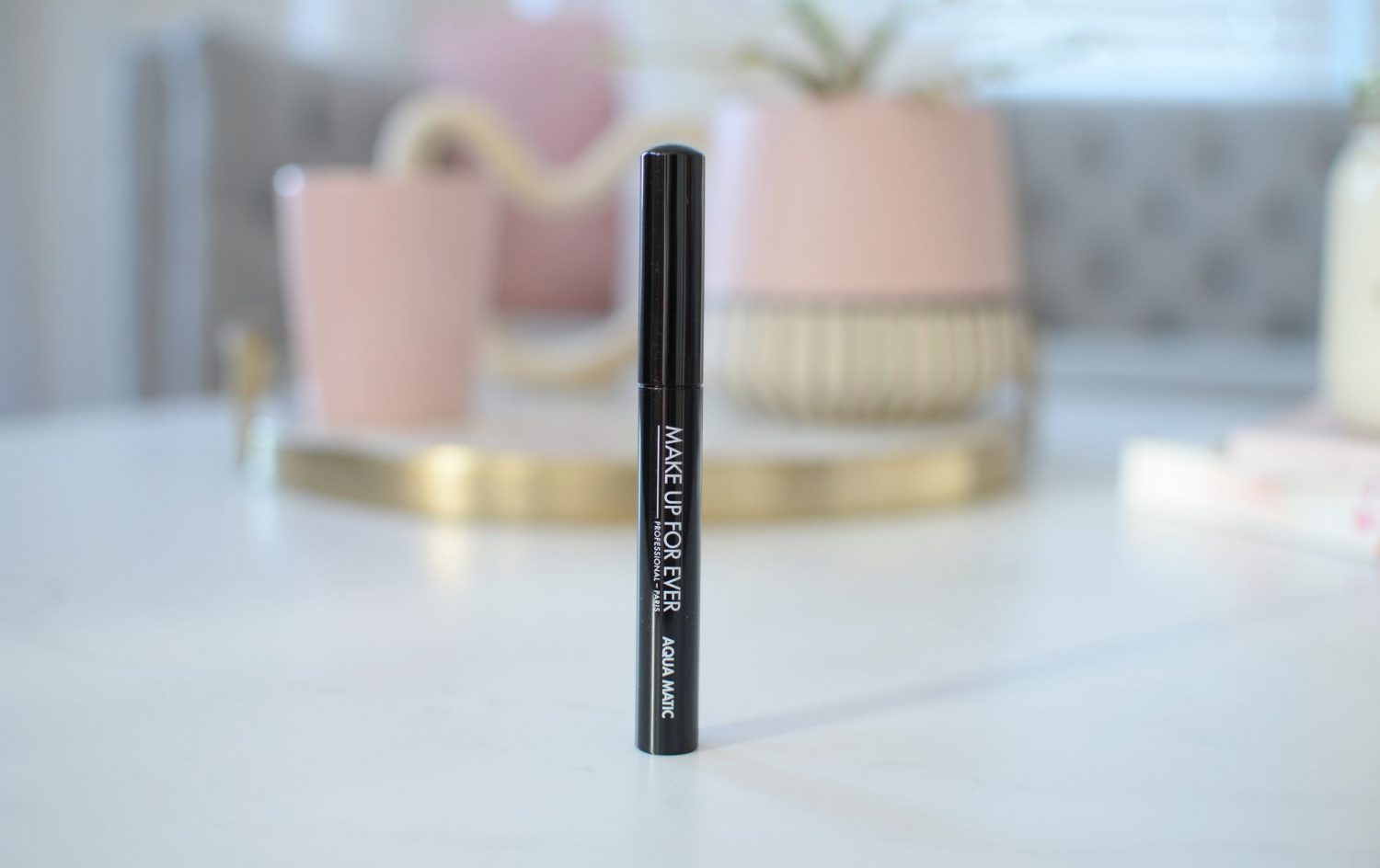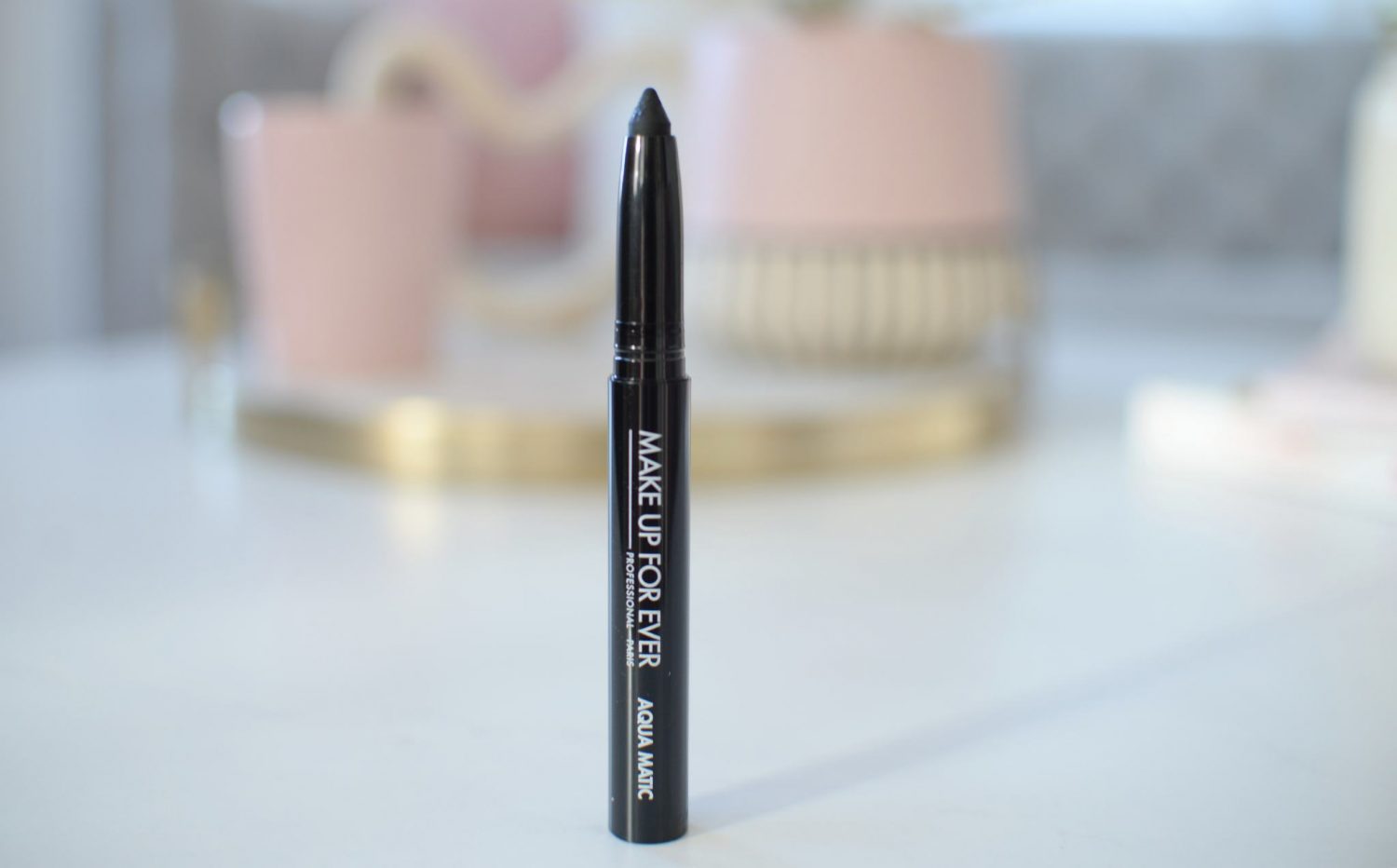 With all the mask wearing, the focus has been on our eyes for the past few years. This look is still moving straight into spring, with the more mascara the better. It Cosmetics Lash Blowout Volumizing Mascara will instantly pump up the volume, creating bolder, thicker lashes in seconds. It actually contains biotin to help promote stronger, healthier looking lashes with each use. Its unique bristle brush allows for total control, while immediately defining the lashes and adding mega volume in the blink of an eye. Its highly pigmented formula wraps and curls onto the lashes one layer at a time. It delivers dark, dramatic lashes that do not smudge or flake the entire day. It retails for $34.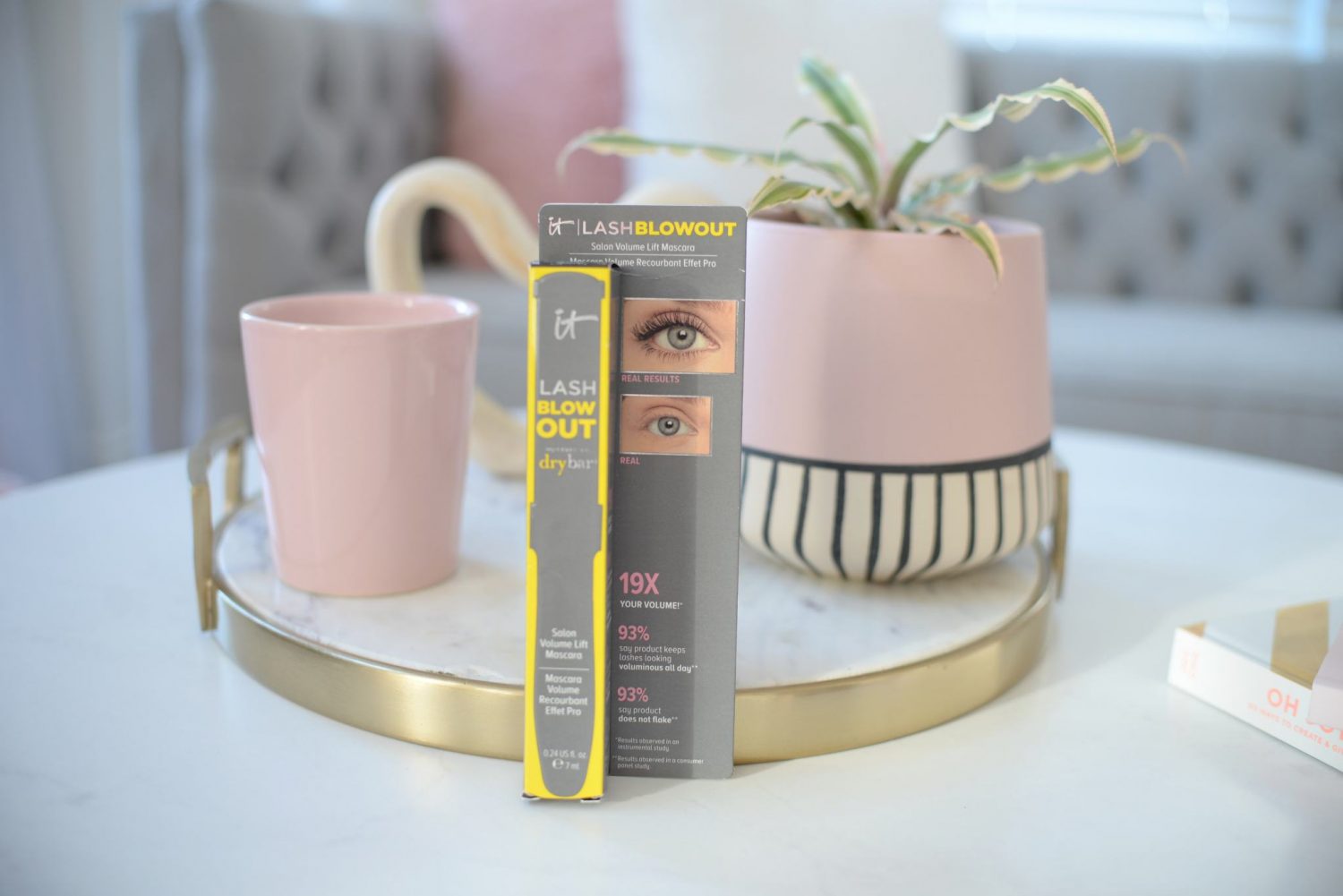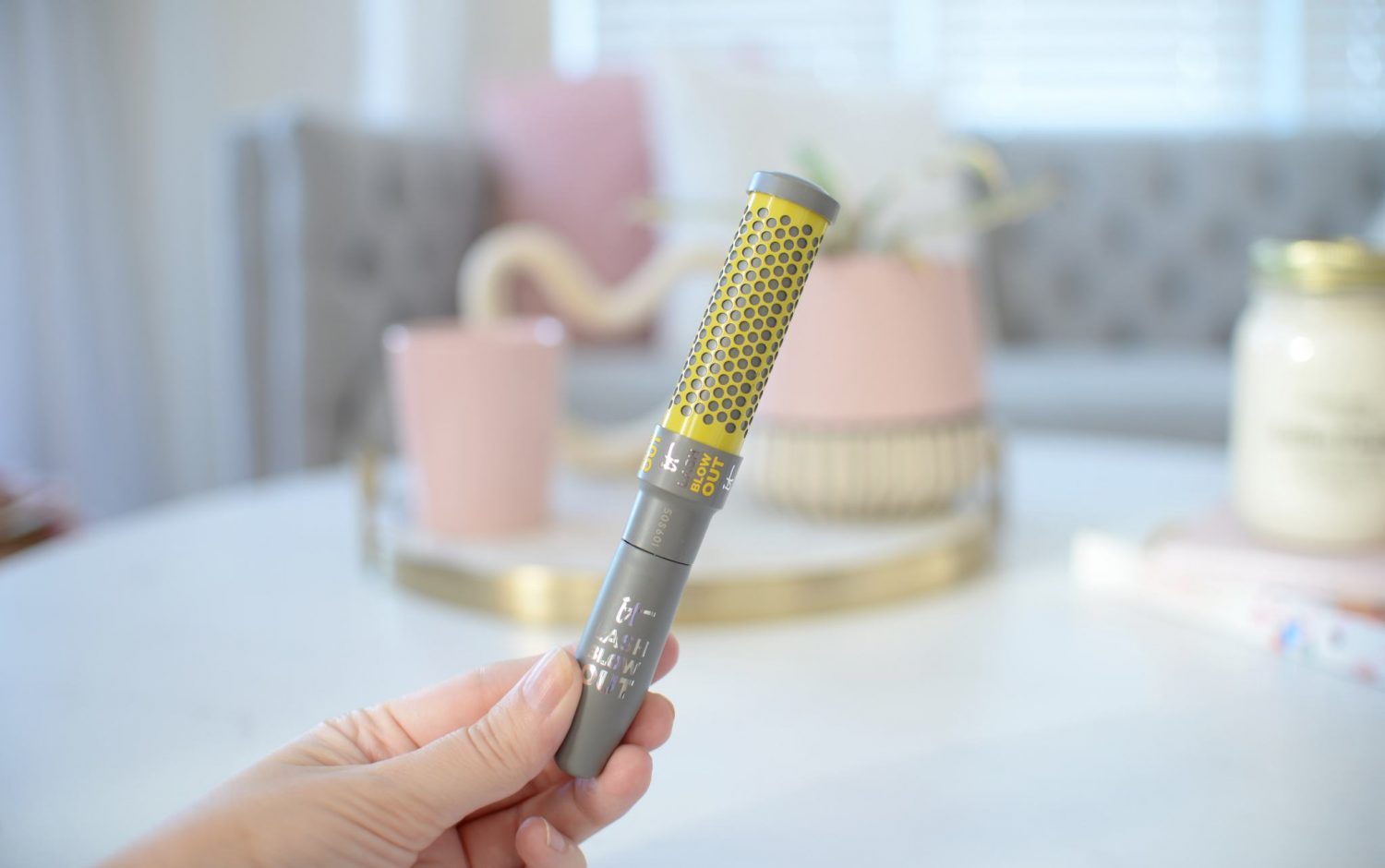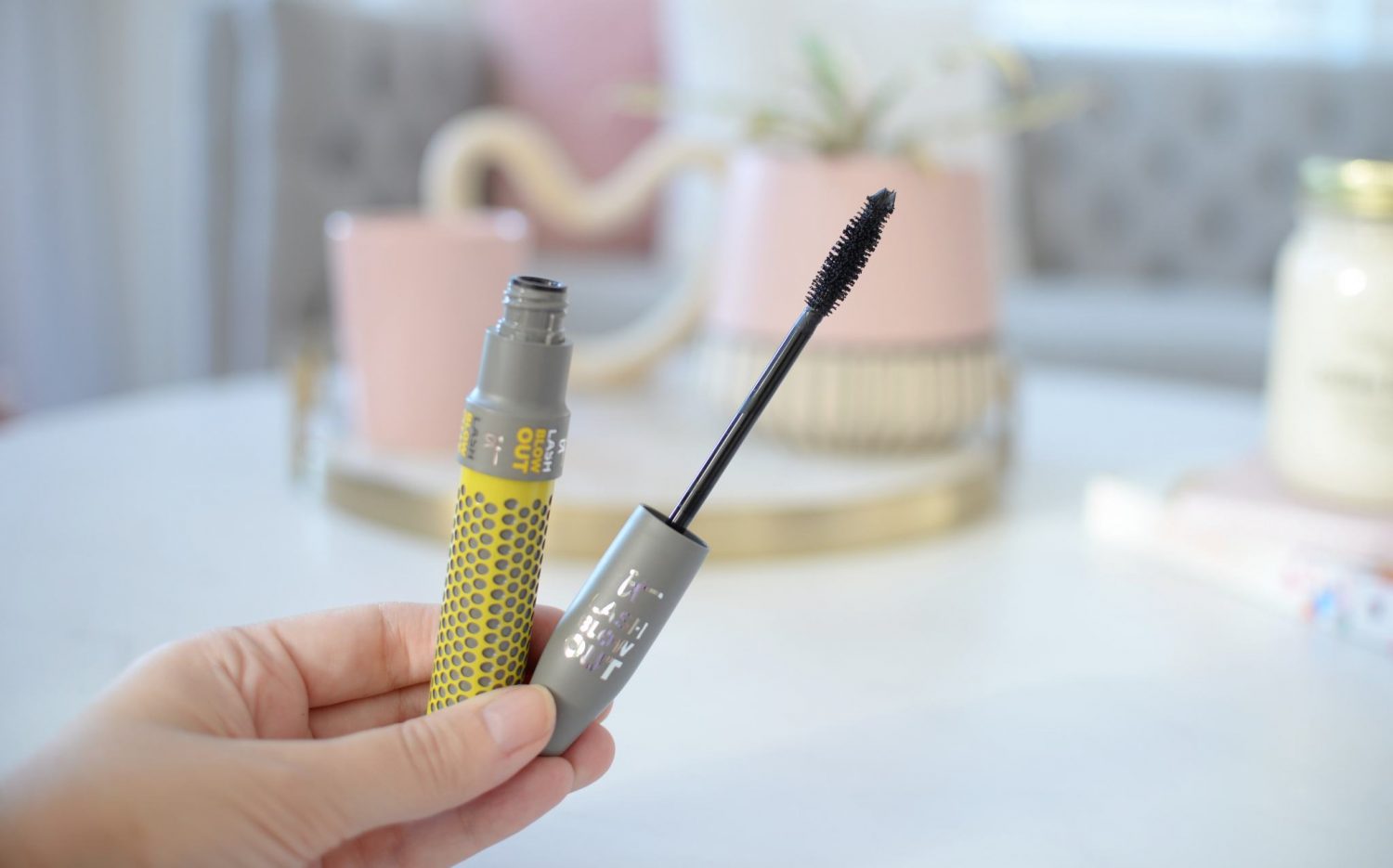 Bronzer stripping is back. We seen it a few years ago, and although a sun kissed glow is always popular for spring and summer, this season we are swiping our bronzers across the cheeks and nose area, almost in a perfect line format. Think about where the sun would naturally hit your face, and this is where you want to apply to create that faux summer glow. The goal here isn't to add contour, depth or change your natural face shape, instead, the goal with stripping is to make you look like you just spent hours in the sun. Thanks to its 3 natural shades, the Clarins Bronzing Compact can warm up the complexion with ease. Its beautiful terracotta, golden gold and light tan can be swirled together to create a stunning neutral hue to your complexion. Its light-optimizing complex and pearly effect instantly blurs imperfections for a radiant and glowing complexion. Warm up the skin in this pretty much fool-proof bronzer. It retails for $45.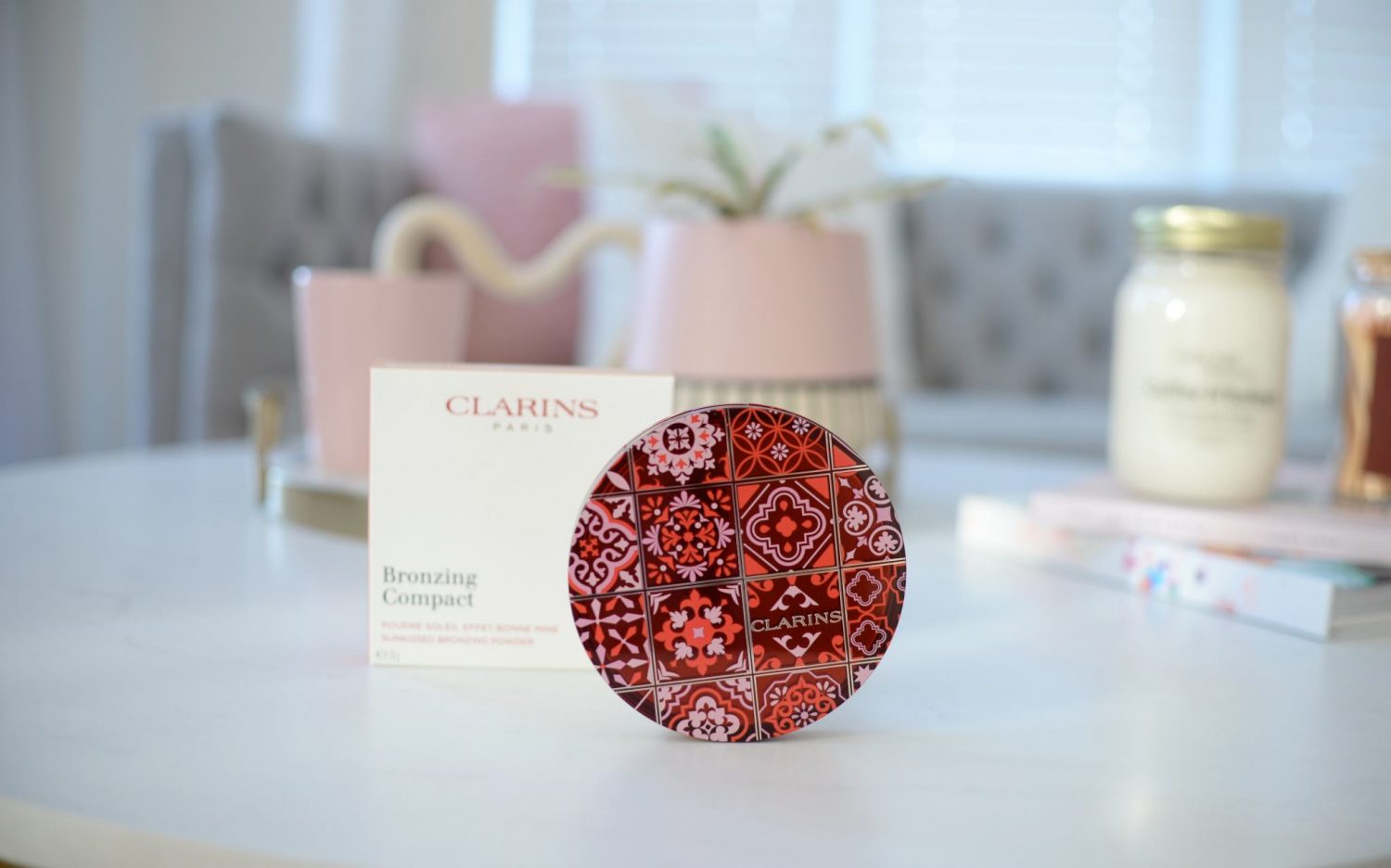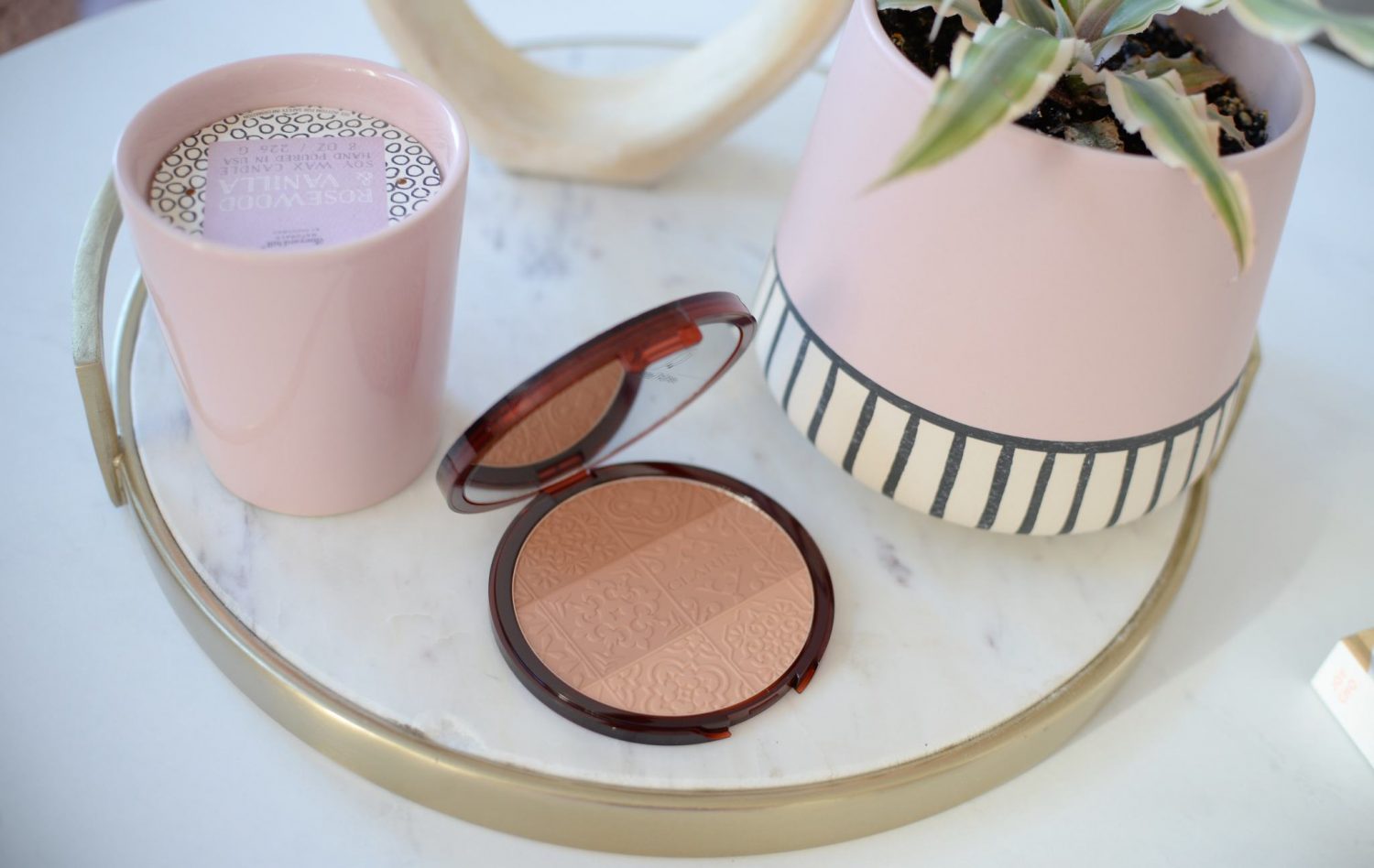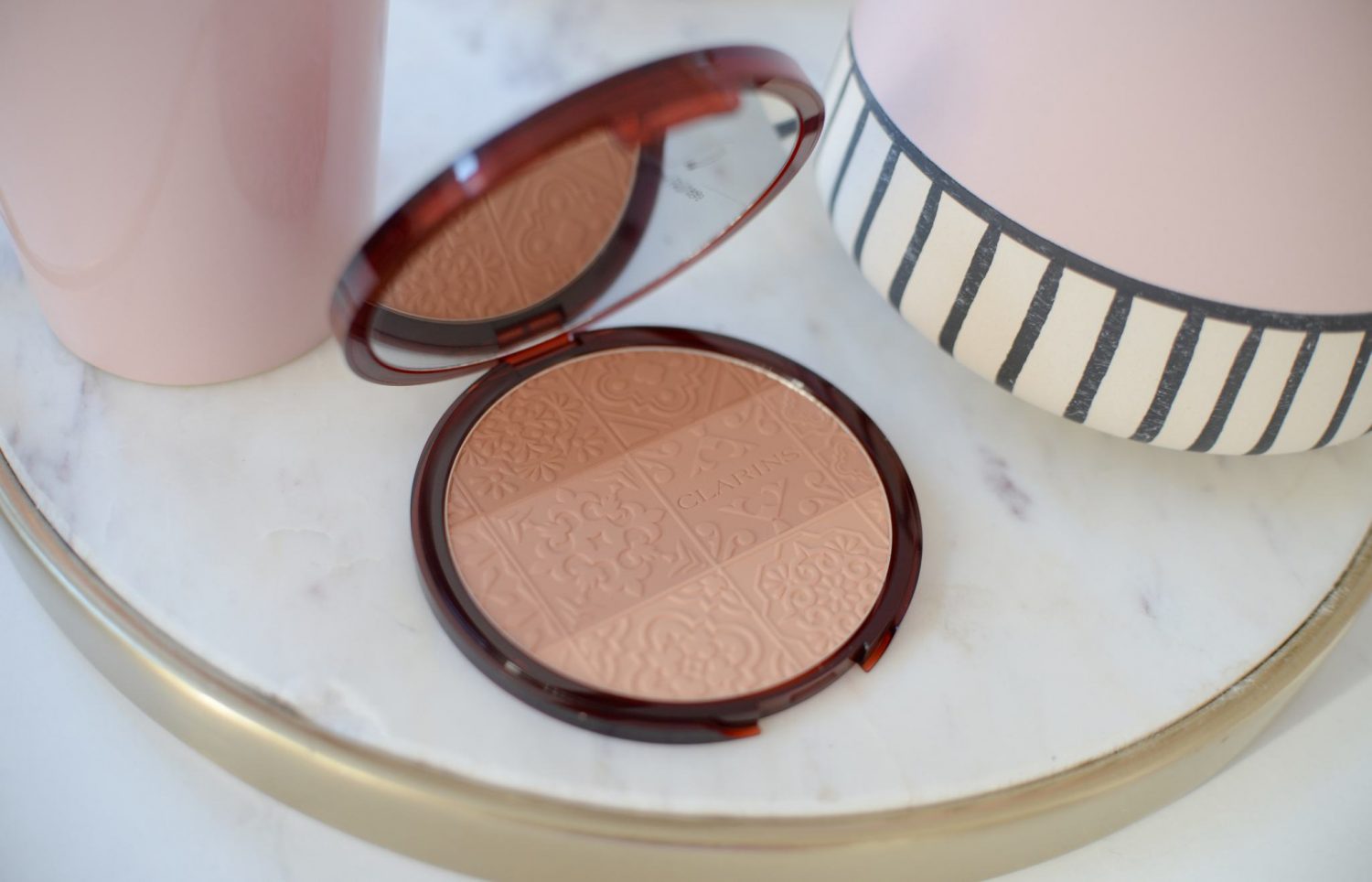 People are still looking to achieve fuller, pouter lips, but if you're not ready to make the commitment to lip fillers, a plumping gloss might be the perfect alternative. The Buxom Plump Shot Collagen-Infused Lip Serum is a hybrid between a lip gloss and lip treatment to help dramatically pump up the lips. It helps to provide that extra boost of volume you'd receive with injections without the permanent or long term effects. Immediately after applying, lips will look like they just got stung by a swarm of bees and the results can last up to 4 hours.  Lips are also left looking and feeling soft, supple and hydrated. It retails for $34.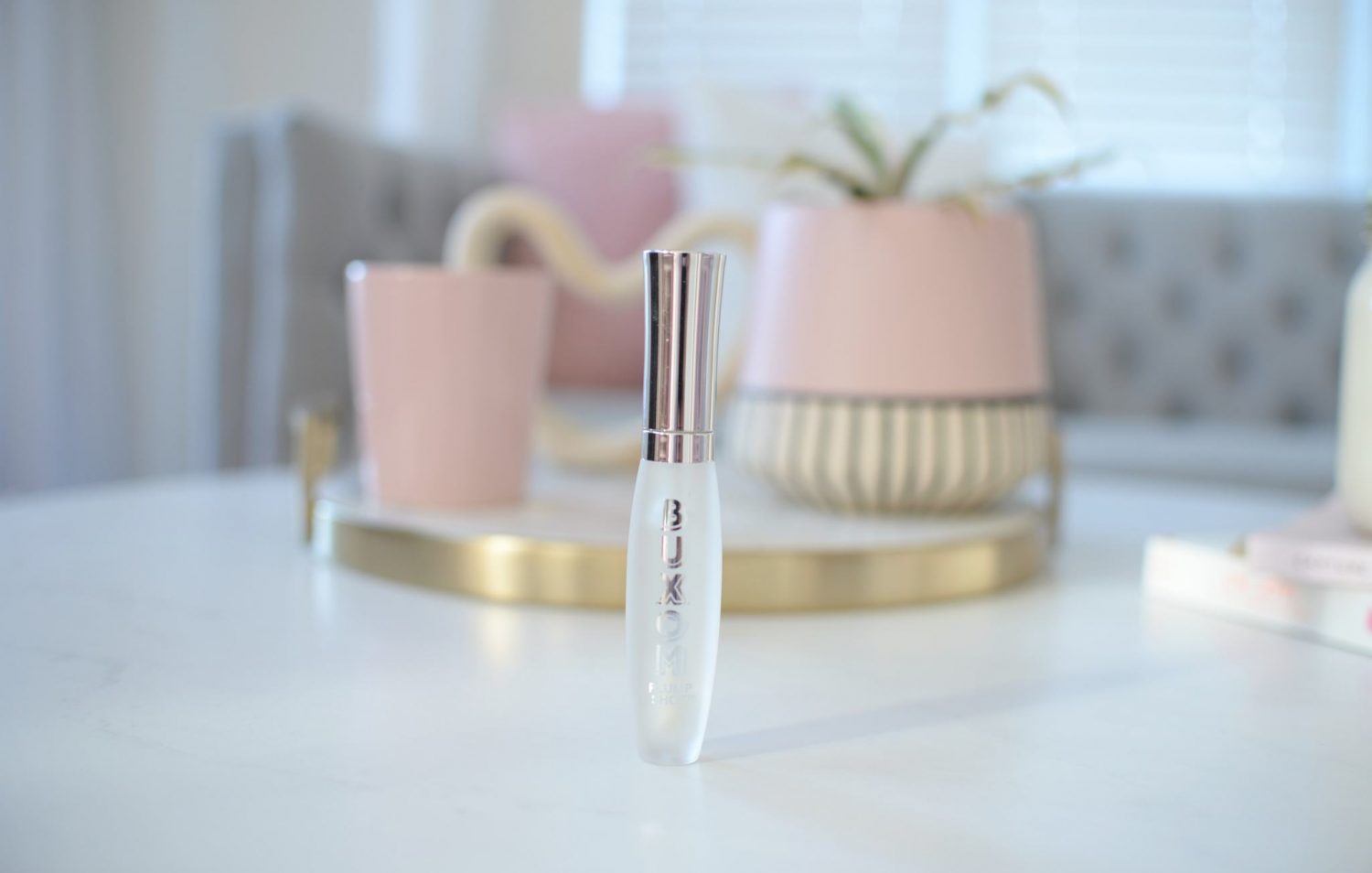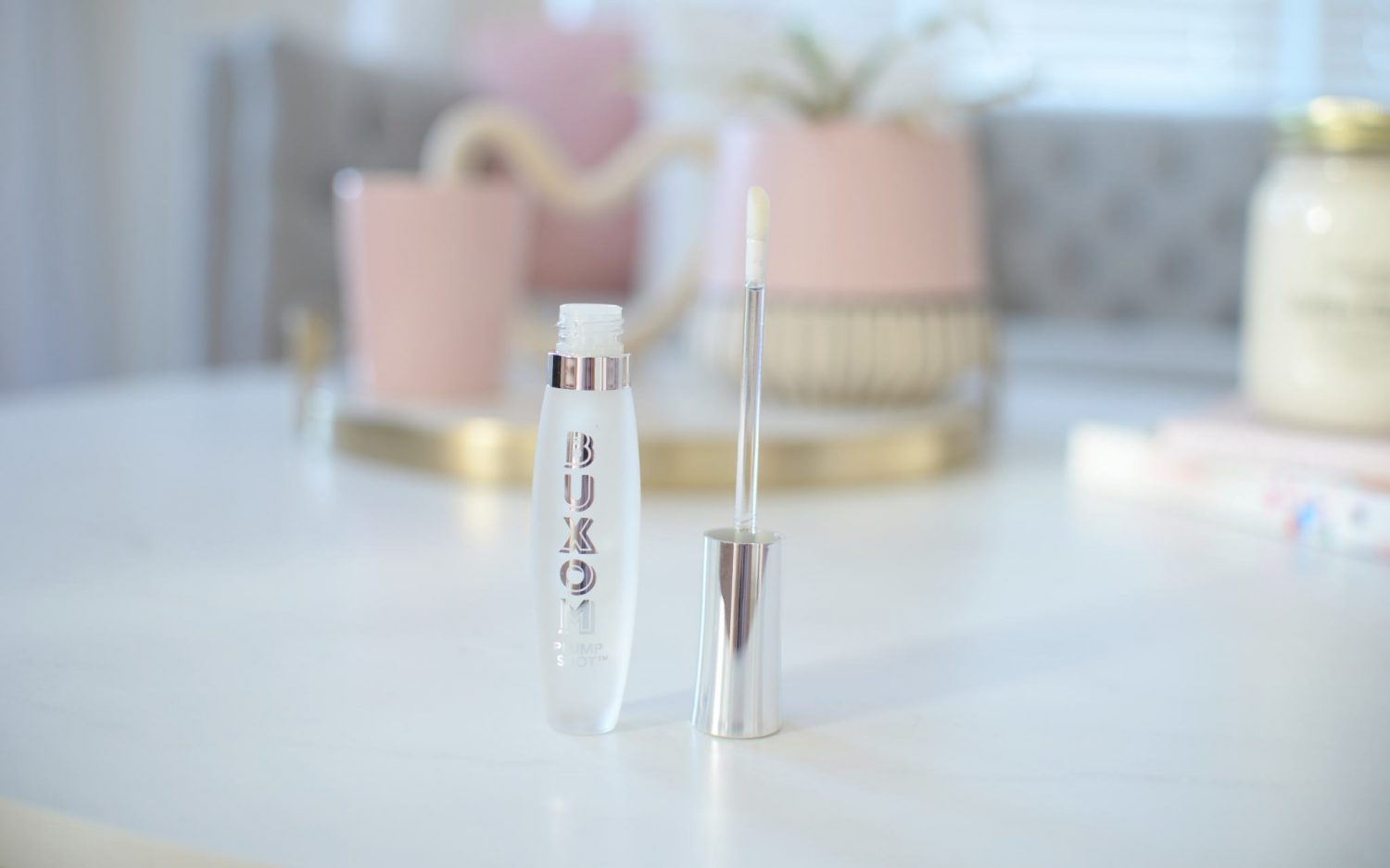 The 90's called, they want their lipsticks back. Although you wouldn't normally think of burgundies when you hear the word springtime, but that's the colour of choice right now. This rich berry hue creates a very dramatic effect, so I suggest going light on the rest of the makeup, but its an effortless way to make a bold statement. I highly recommend checking out Charlotte Tilbury. The brand offers a ton of different formulas, shades and finishes to serve all your lippie wants and needs.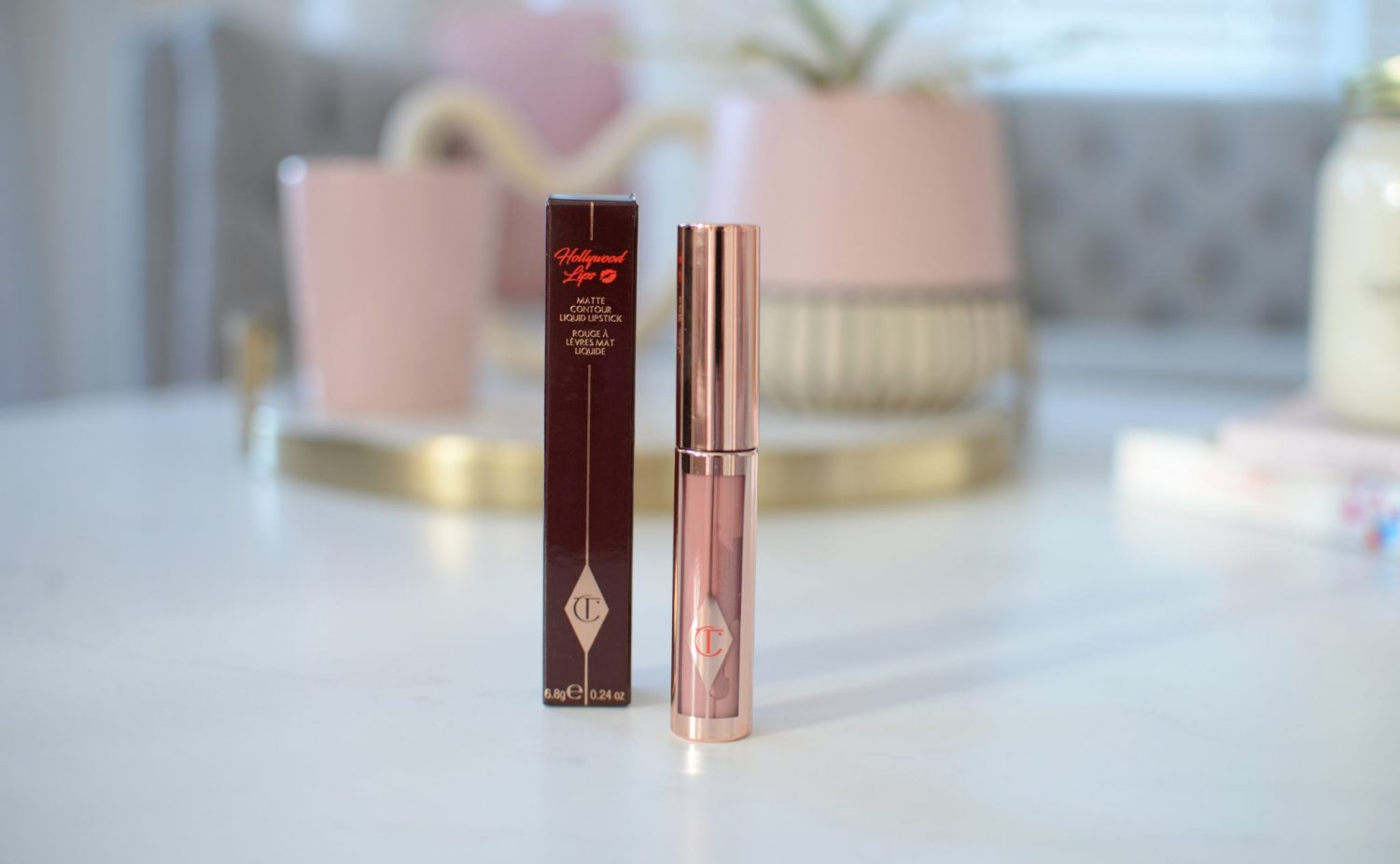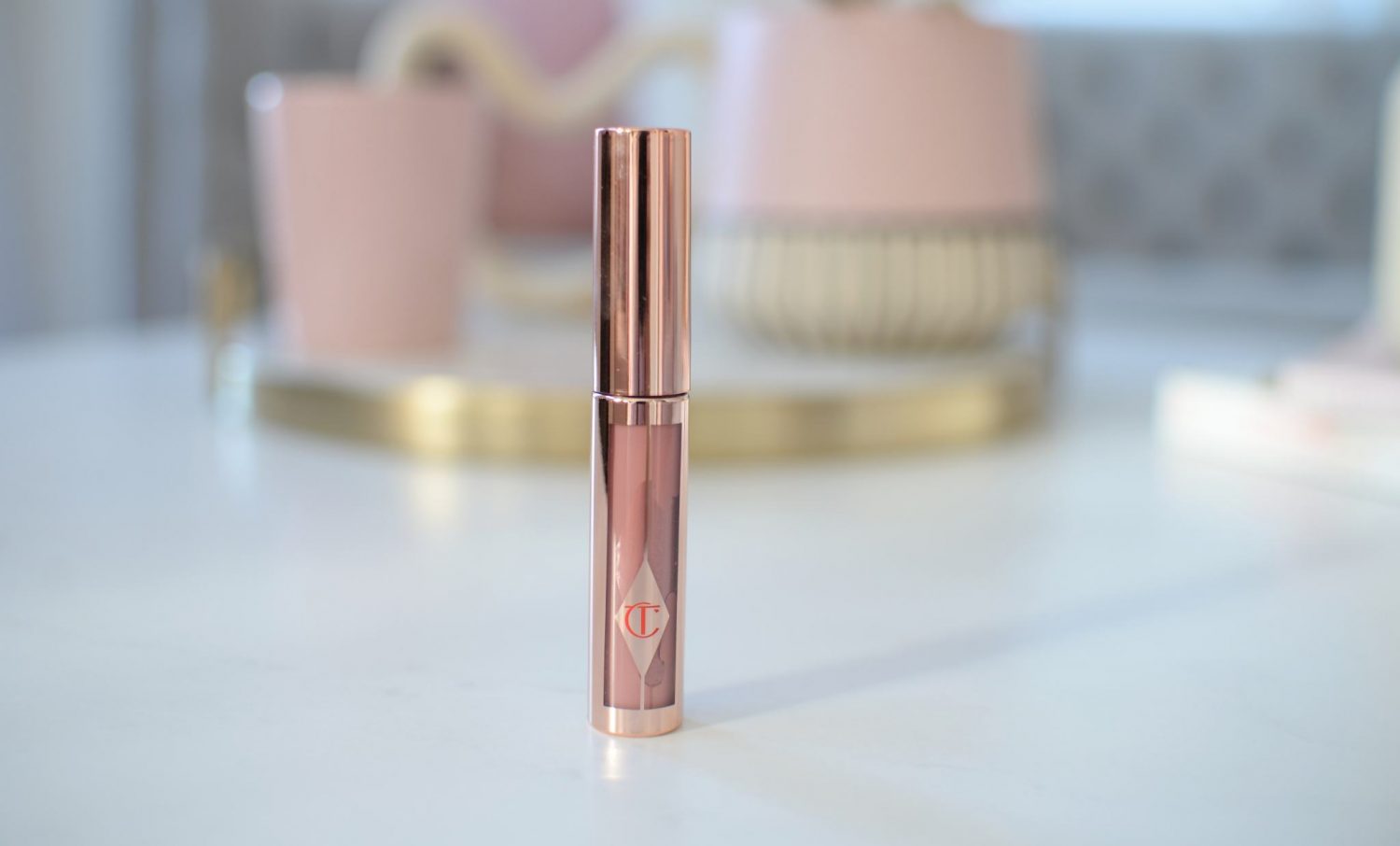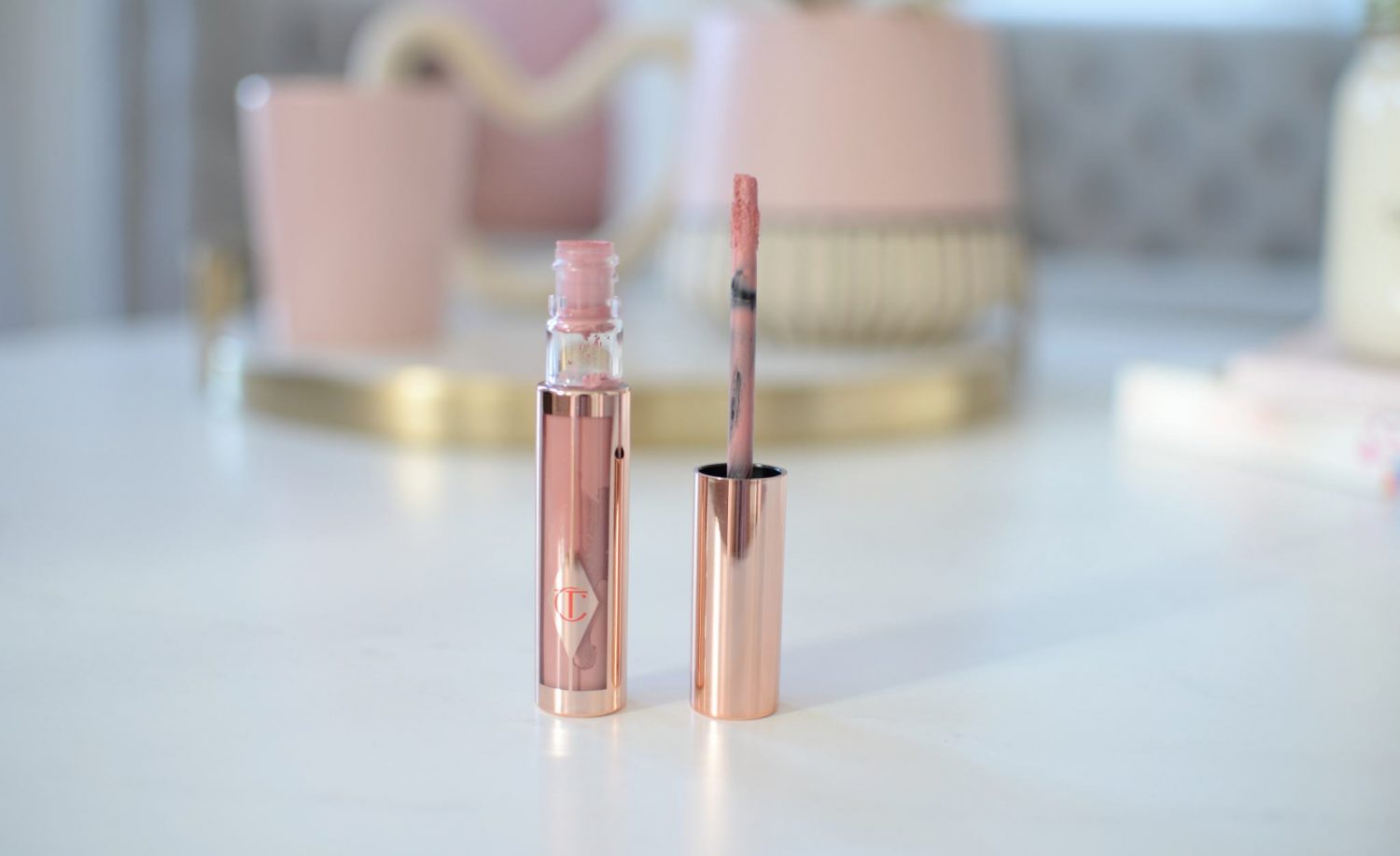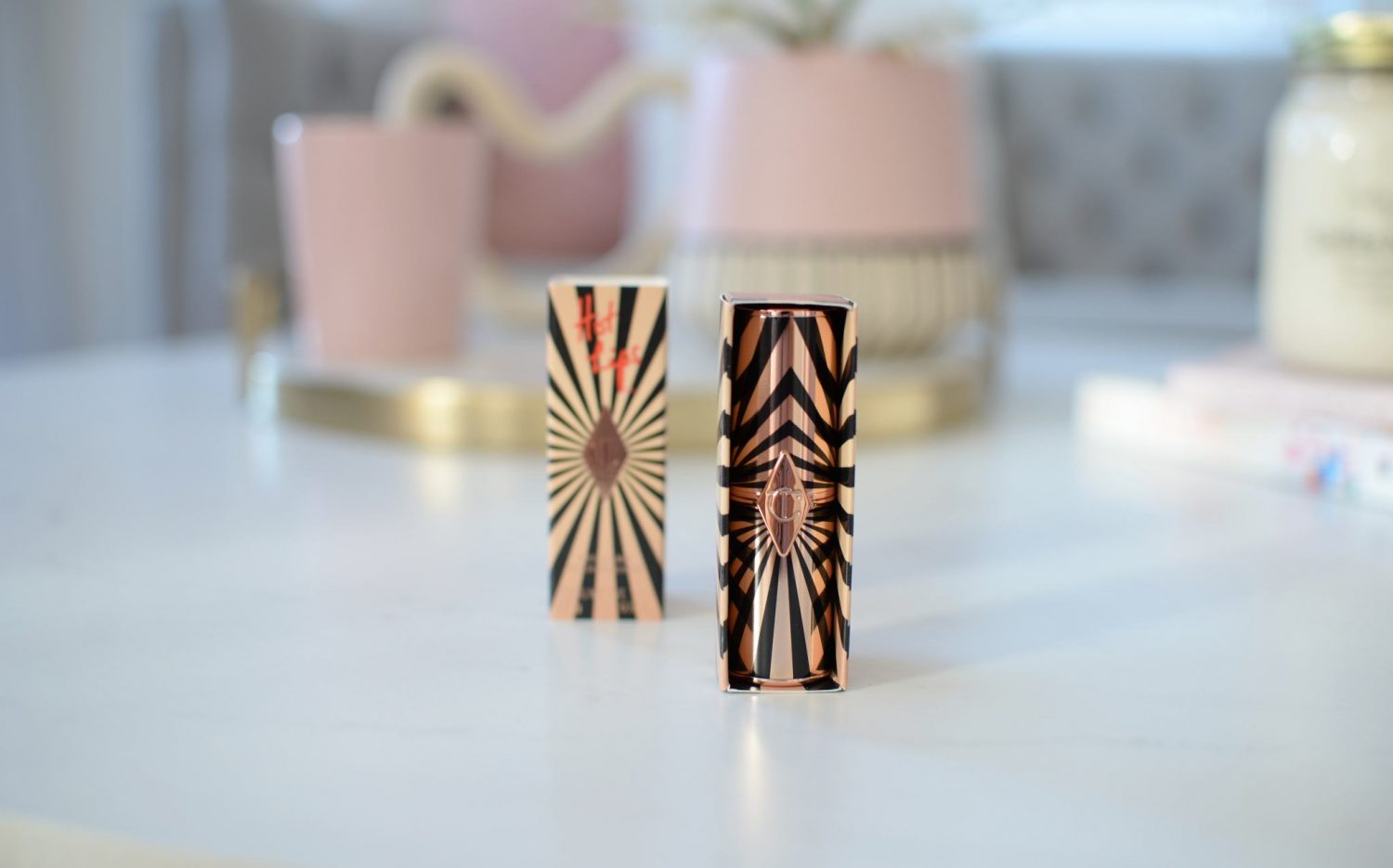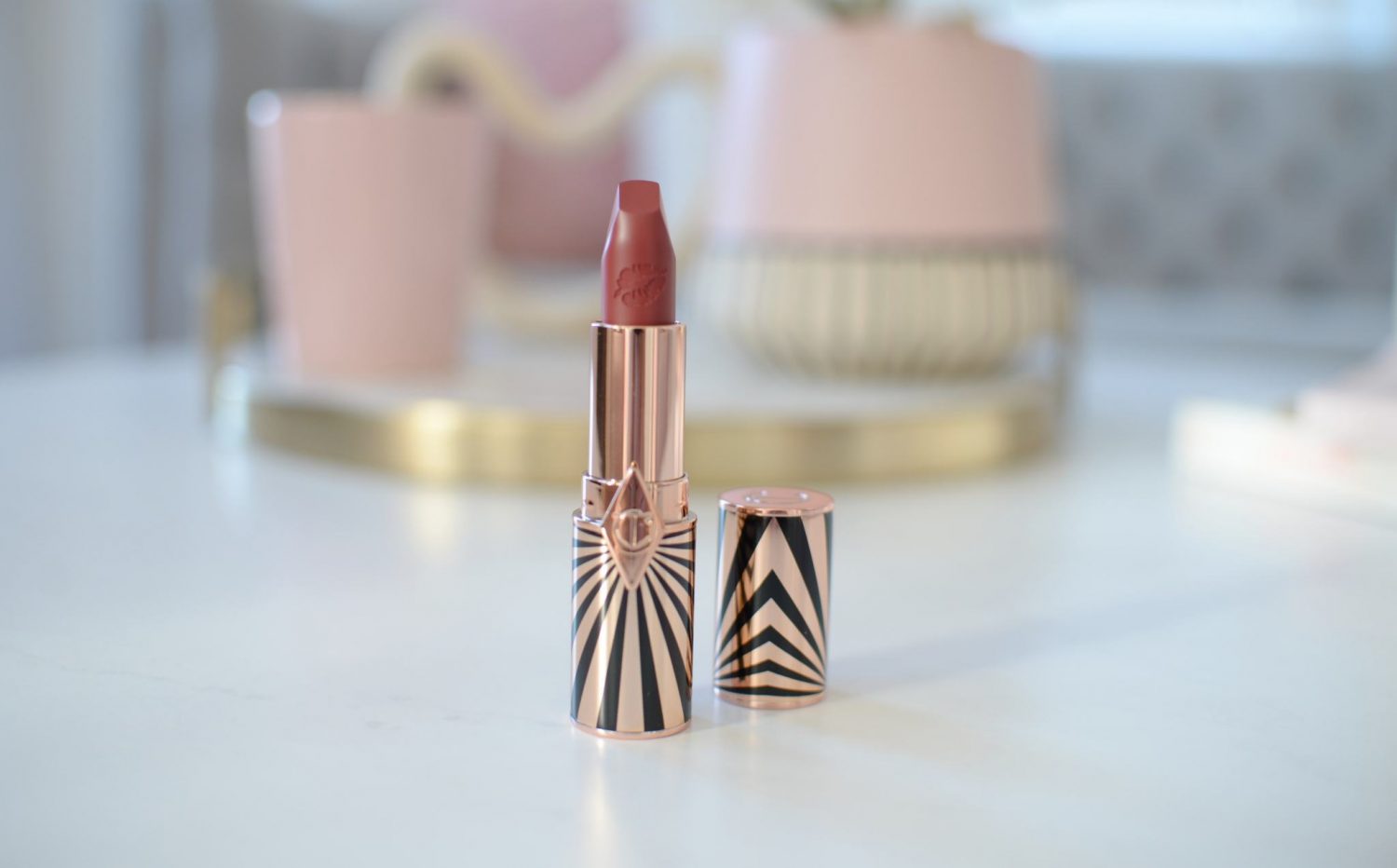 If you want to play on the sheer lip trend, try the Mac Fleur Welcome Glow Play Lip Balm. This is a lovely medium pink with subtle cool undertones. It has an incredibly glossy finish that provides a semi-sheer wash of colour on the lips. There's a noticeable pink tint, but translucency enough to allow your natural lip colour to shine through underneath. It's going to look different on everyone, depending on your natural pigmentation, which makes it unique to you. This is the perfect pink lip balm on days when you want hydration with a slight pop of colour. It retails for $25.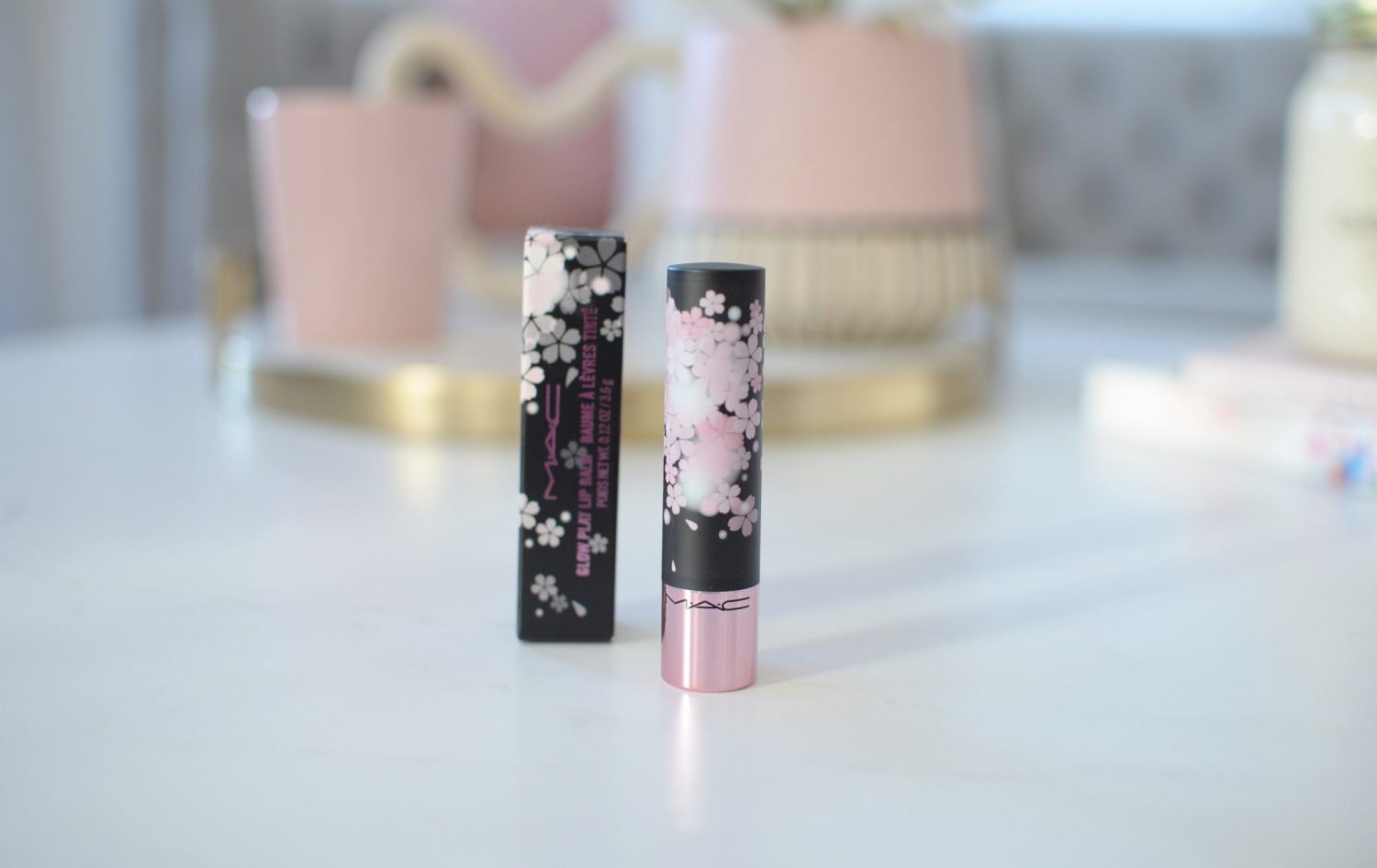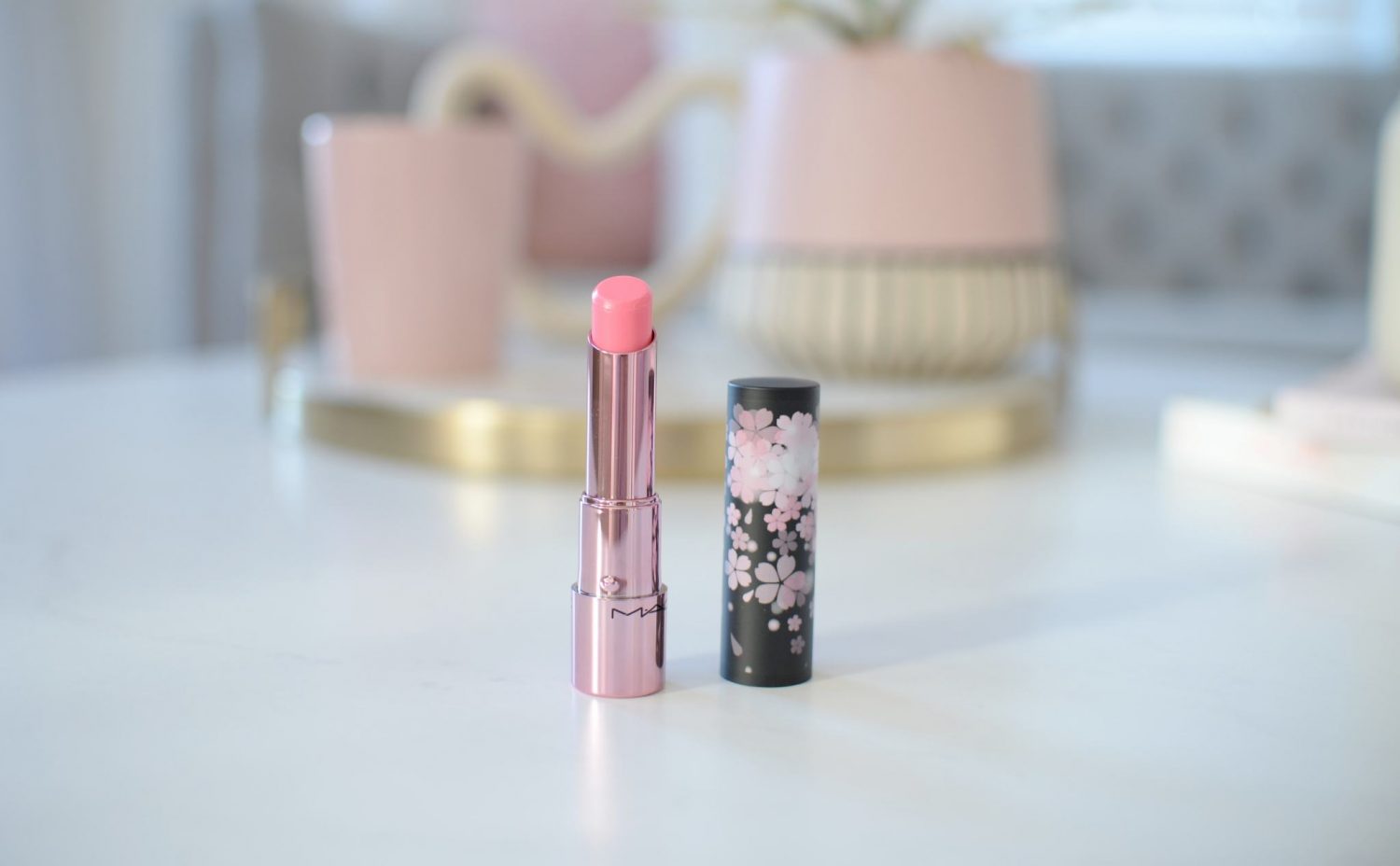 Samantha Blatnicky Makeup & Lash Artist created this look using several of the products mentioned above!