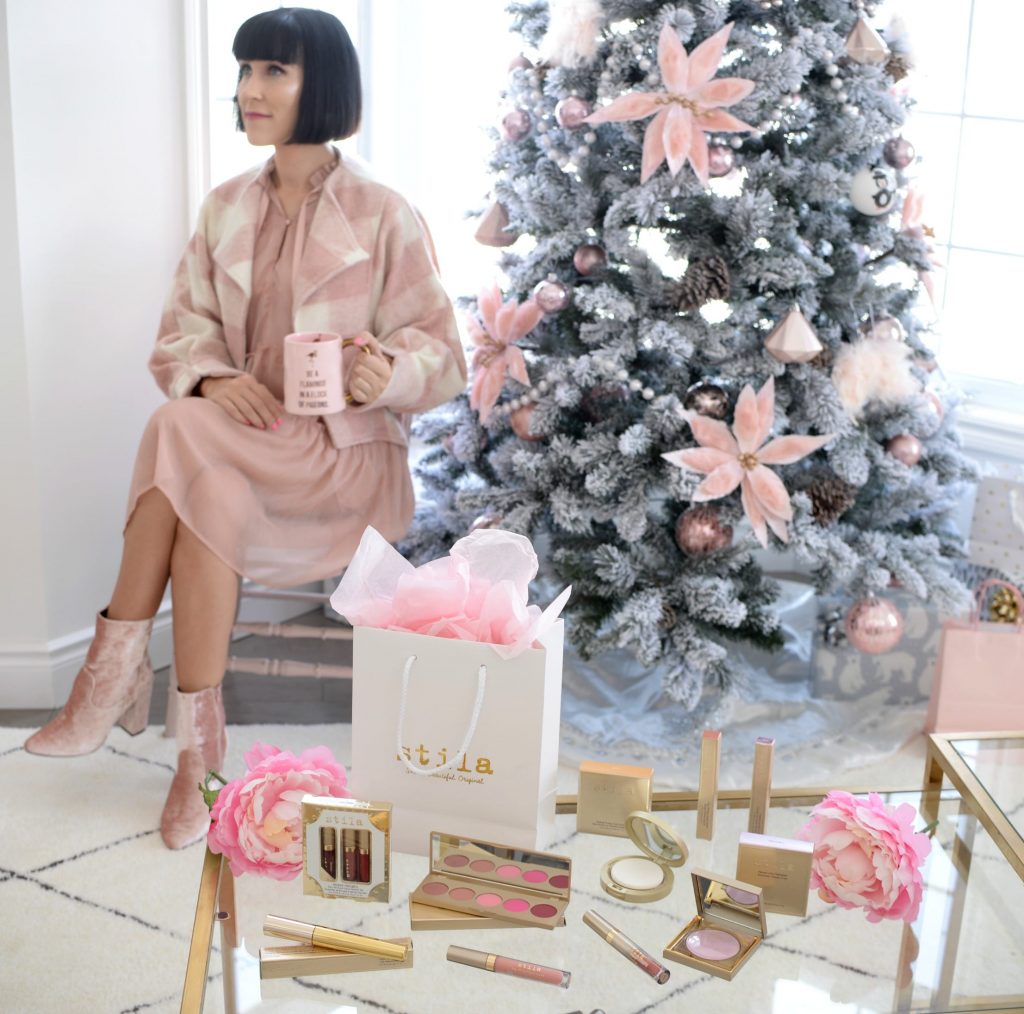 Stila Cosmetics
Some gifts are so amazing, that I have to share them with you. If you're a long-time reader of my blog, you know I love giving back to my followers. It's a way to thank you for all your support. I love blogging, and it is possible because of amazing readers like you. Stop by my blog from December 13th to 24th for daily chances to win something new. Each giveaway will run through December 25th, which allows you enough time to enter. You can enter to win each prize, or pick your favourites, the option is totally up to you. You'll also be able to find a list of all previous open giveaways below.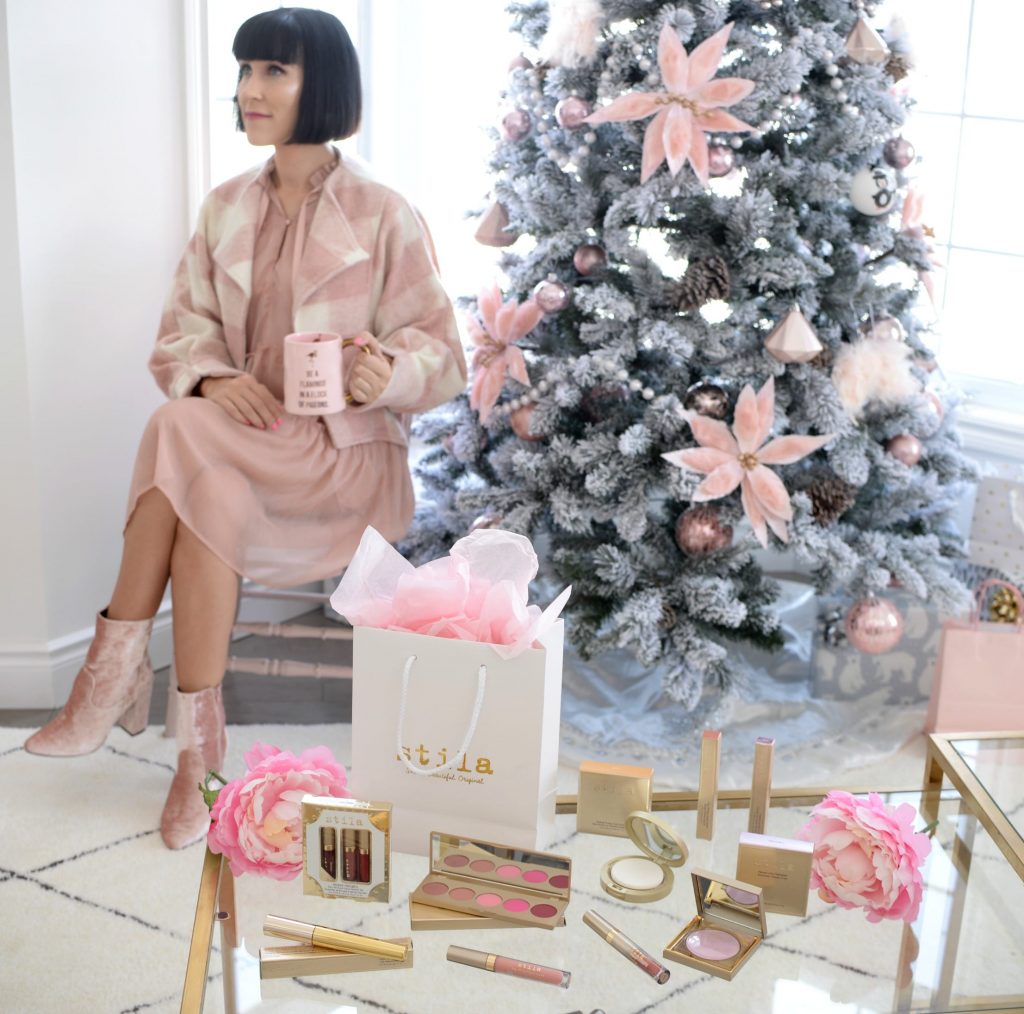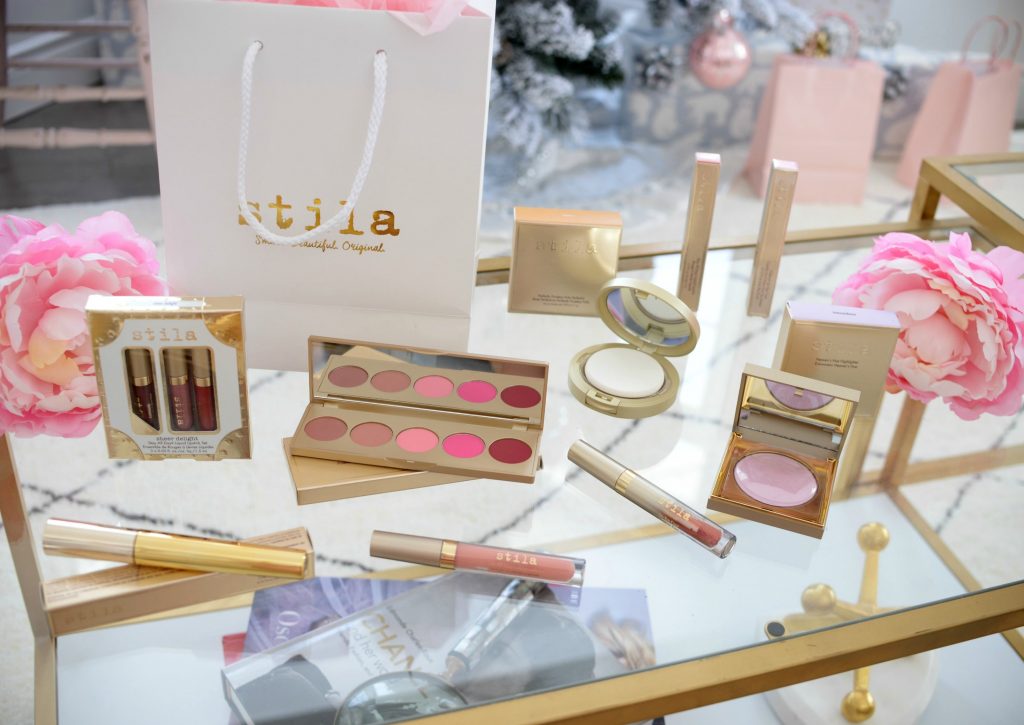 Stila is one of those amazing makeup brands that draws inspiration from the runways and translates them into real, wearable products for your every day life. This innovated, artistry-proven cosmetic brand performs amazing from day to night. The brand is committed to inspire every woman and help her celebrate her authenticity, starting with the makeup she chooses. Stila is passionate about the products they create and deliver nothing but high-end products that everyone can enjoy. Whether you're a beginner, makeup artist pro or just someone who likes to have fun with makeup, the brand has a little something for everyone.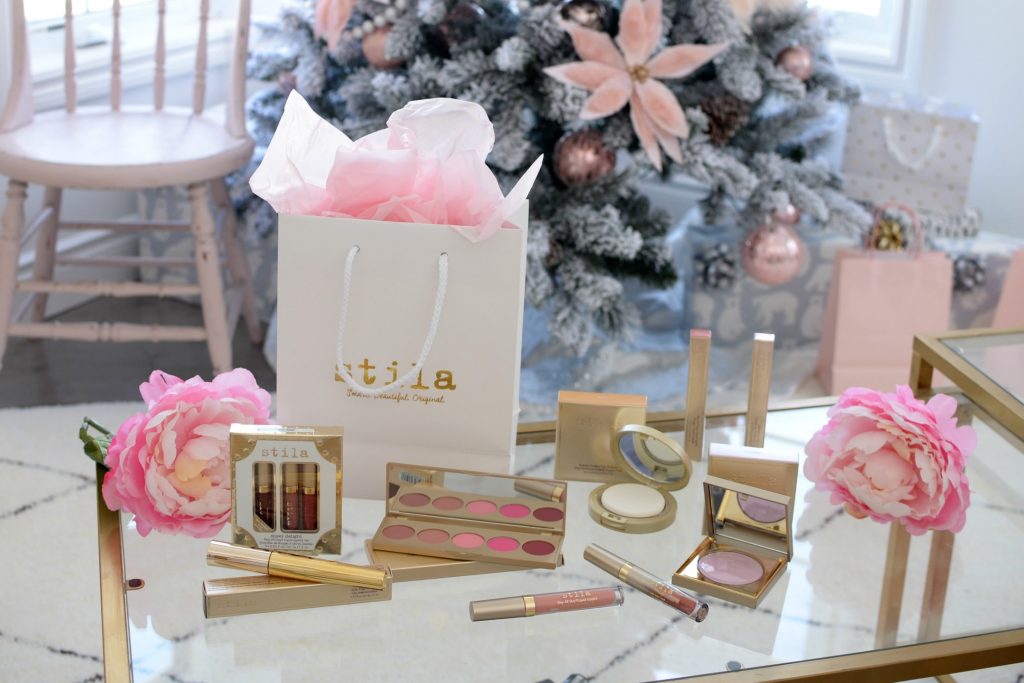 A few of the Stila holiday gift sets are based around their oh-so-famous Stay All Day Liquid Lipsticks. The Sheer Delight Lipstick set features 3 deluxe size lippies in #1 selling nude, bold fire-y red and shimmery black cherry. Each comes with the brand iconic ultra-creamy, velvety smooth and incredibly pigmented formula that stays put well into the evening. This set is perfect for those that want to experiment with the lipsticks before committing to a full-size. One swipe of these full-coverage, matte liquid lipsticks and you're set for the day. They don't' budge, smudge or transfer no matter how much you eat or drink. Thanks to its enriched lip nourishing ingredients, like Vitamin E and Avocado Oil, you're lips stay hydrated throughout the entire wear. It retails for $26.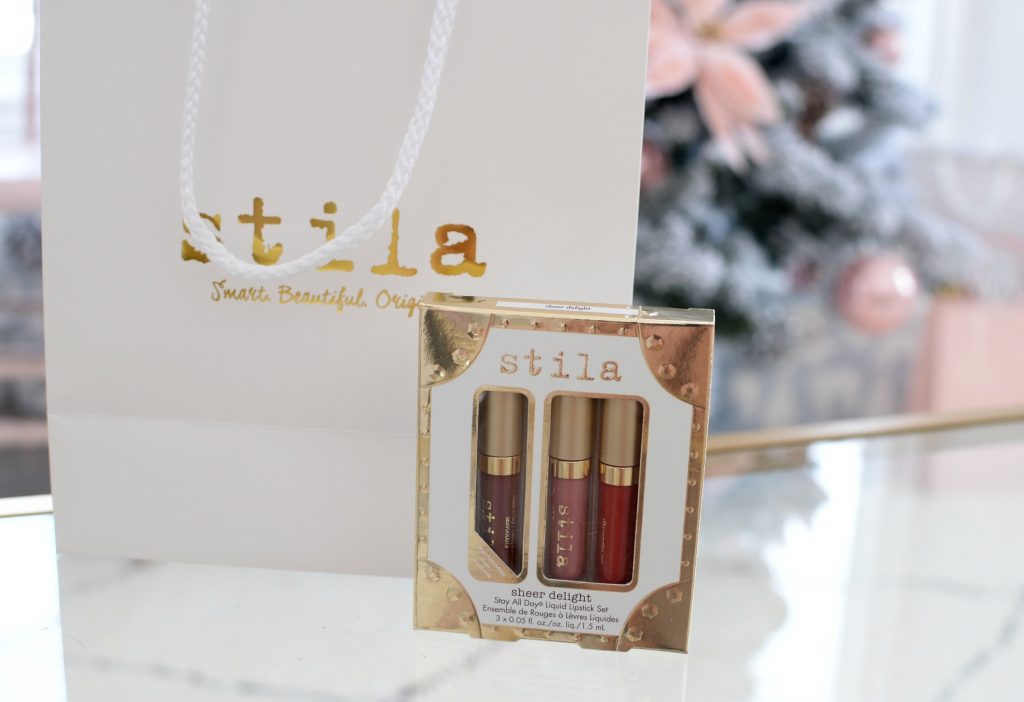 Speaking of the Stila Stay All Day Liquid Lipstick, if you're looking for that perfect, wearable, every day nude, try Bellissima. Honestly, this shade is stunning. It retails for $29.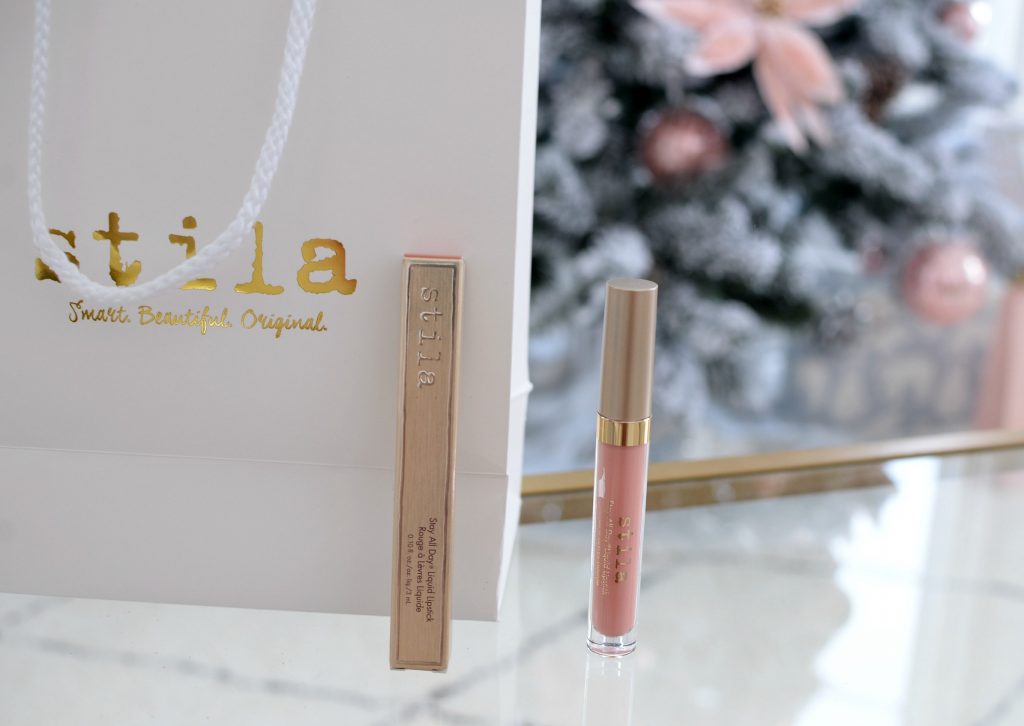 Looking to shake things up and have a little fun with the lippies this holiday season, try the new Stila Glitterati Top Coat. Shade Ignite is the perfect shade to place on top of any of your nudes to add a touch of sparkle to your look. It's specifically designed to wear over your matte liquid lipsticks to instantly add a high-wattage, shimmery finish. It contains ultra-fine pearls in a clear water base that glides onto the skin with ease, and doesn't leave huge chunks of glitter behind. It retails for $29.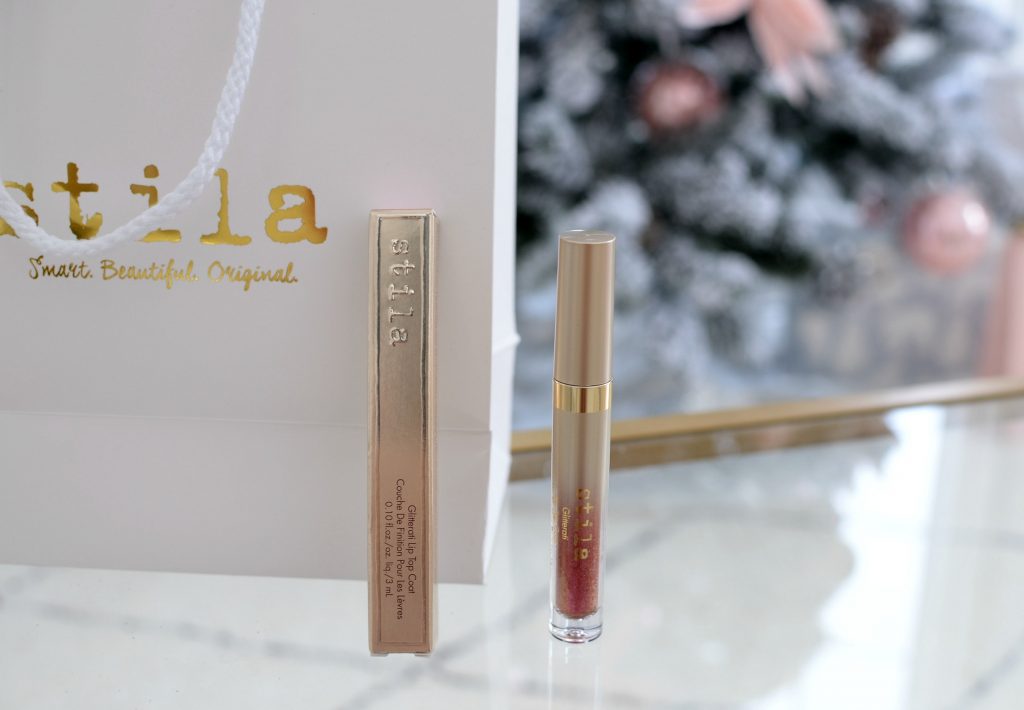 Stila Convertible Color Dual Lip & Cheek Palette in Sunrise Splendor features an array of bright and cool tone lip and cheek creams. This versatile palette features a rich and creamy formula that blends out smoothly for petal-soft lips and cheeks. It does tend to apply quite sheer and translucent on the lips, but with a little building, you can achieve decent colour payoff. It provides a radiant, natural flush effect when applied to the cheeks, with little to no effort at all. This multitasking palette is perfect for a busy girl on the go. It's comfortable to wear, is extremely moisturizing on the lips and works beautifully with only the use of your fingertip. English Rose is a dust rose, Lillium is a nudy pink, Cherry Blossom is bright bubble gum pink, Fuchsia is a truly bright fuchsia pink and Tulip is a rich deep berry. It retails for $51.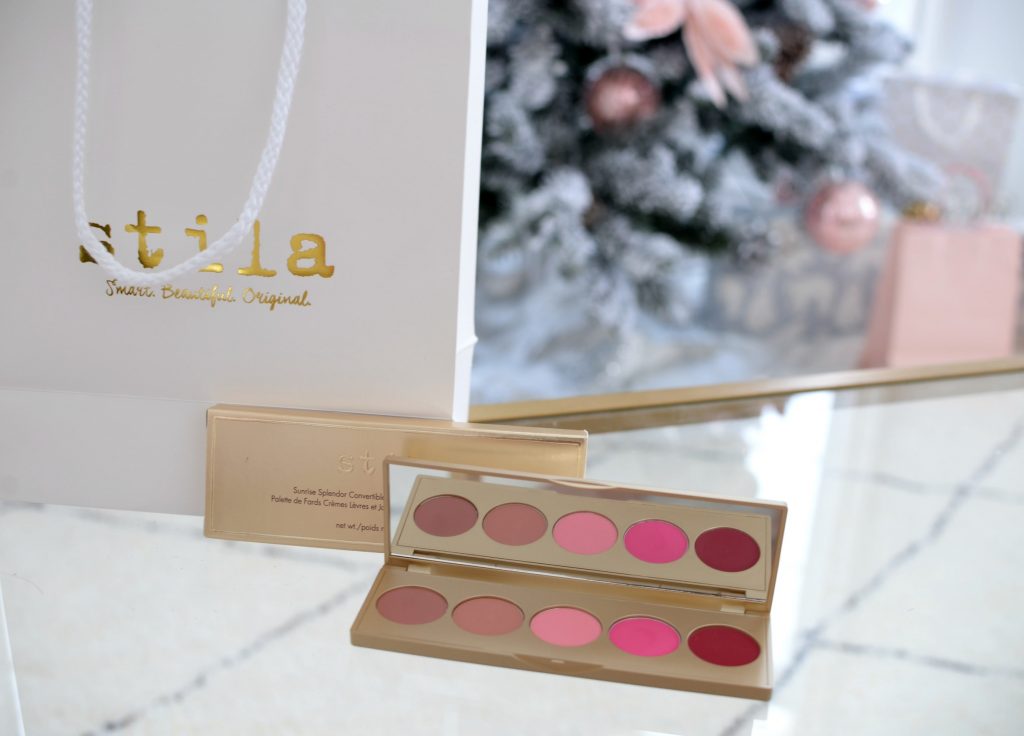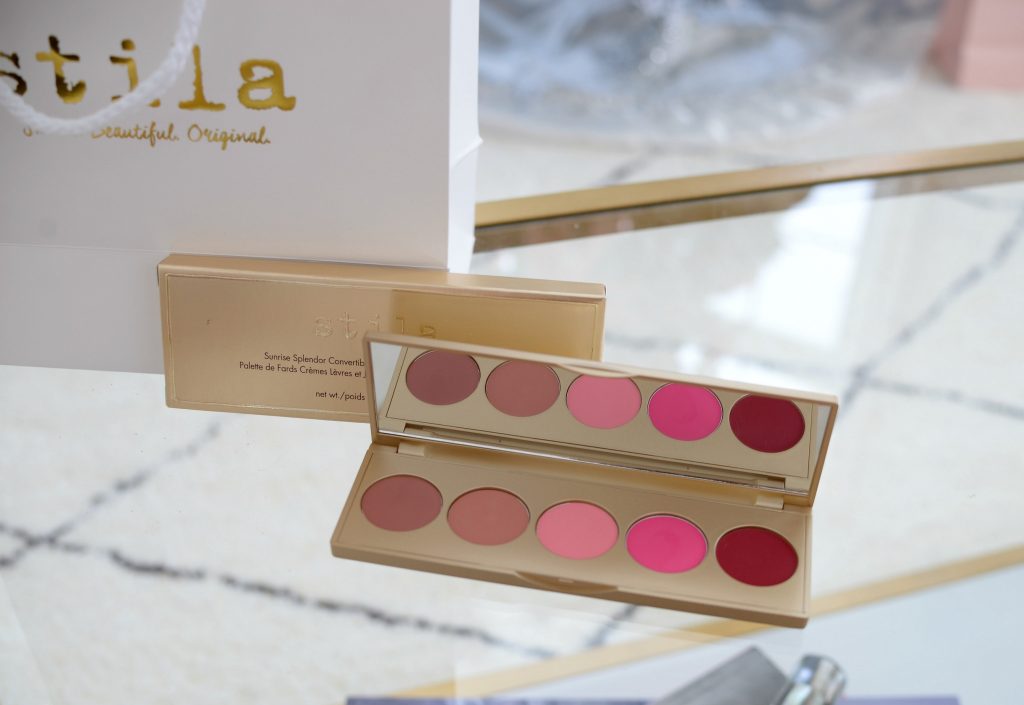 If you're looking for a highlighter that you can see from the moon, you need Stila Heaven's Hue Highlighter in Transcendence. Its bouncy-like texture is unlike anything you've tried before. Its innovated formula instantly melts into the skin for a completely weightless look and feel, yet creates a stunning radiance to your complexion. Its ultra-fine, light-diffusing particles help to create that "lit from within" soft-focus, luminous glow with an opalescent pinkish hue. It's majestic, shimmery and the perfect way to achieve that unicorn glow. It retails for $42 each.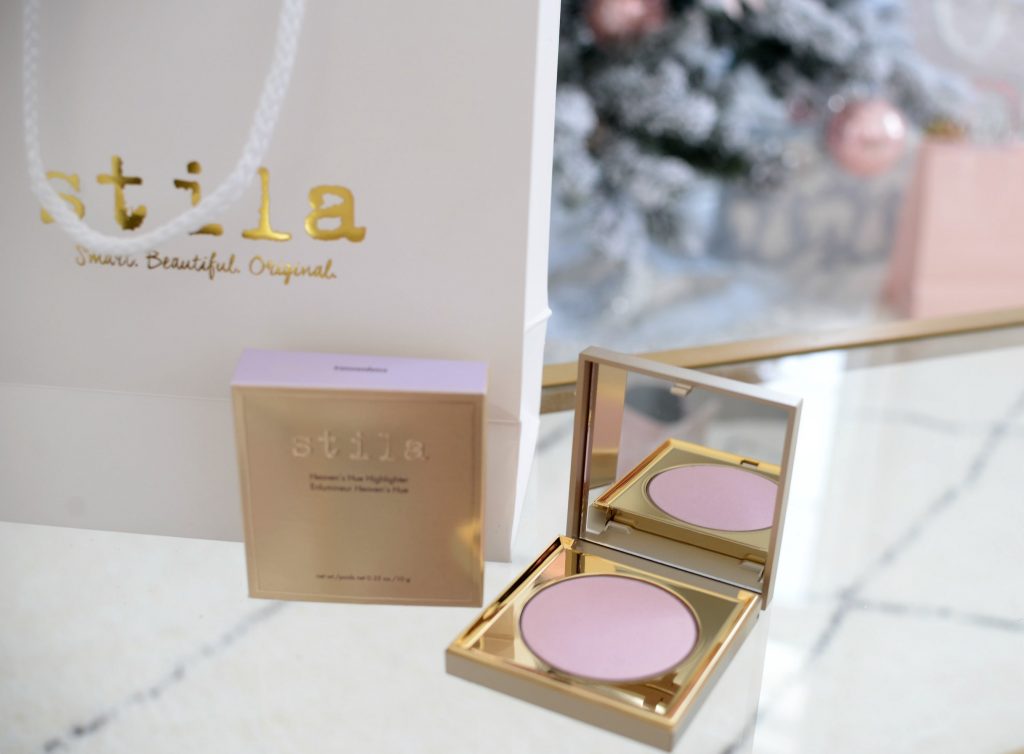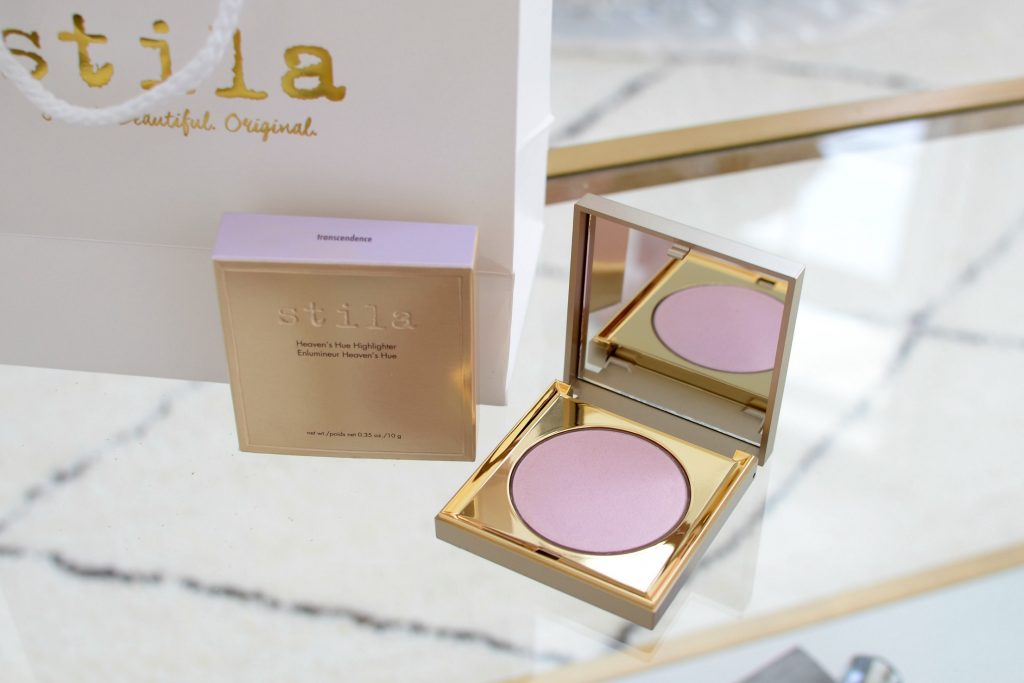 The brand only has a few mascaras, so you know they have perfected both. The Mile High Lashes Mascara adds mega length, lift and volume in a single coat. It instantly helps to transform your lashes with instant upgrades in a jet-black formula. It glides on seamlessly, never clumpy, no matter how many coats you apply. It adds both length and volume and manages to hold a curl the entire day. It doesn't smudge, budge or flake, just locks in place until you're ready to remove it. It retails for $34.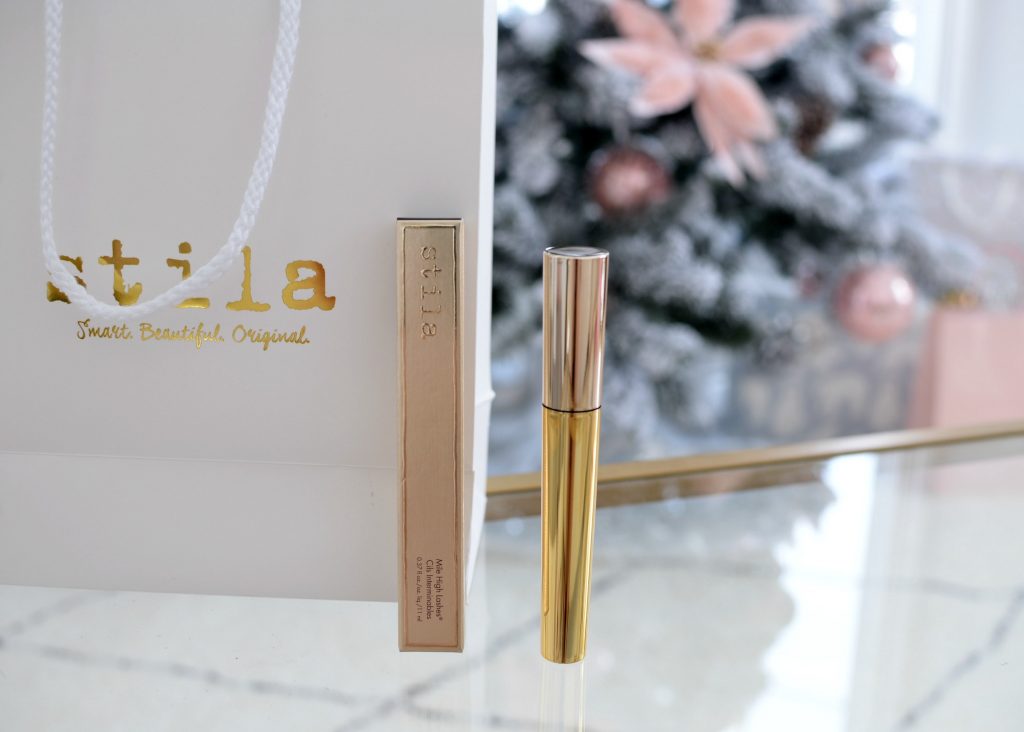 Stila Perfectly Poreless Putty Perfector is another product with an unique texture. Its bouncy to the touch, moldable formula helps to create a natural matte finish while minimizing the appearance of pores. It applies smoothly and evenly, and although it hides and conceals minor imperfections and evens out skin tone, it looks almost undetectable on the skin. It also helps moisturizing properties, perfect for the cold, dry winter months, ensuring skin looks healthy, youthful and hydrated. It retails for $51.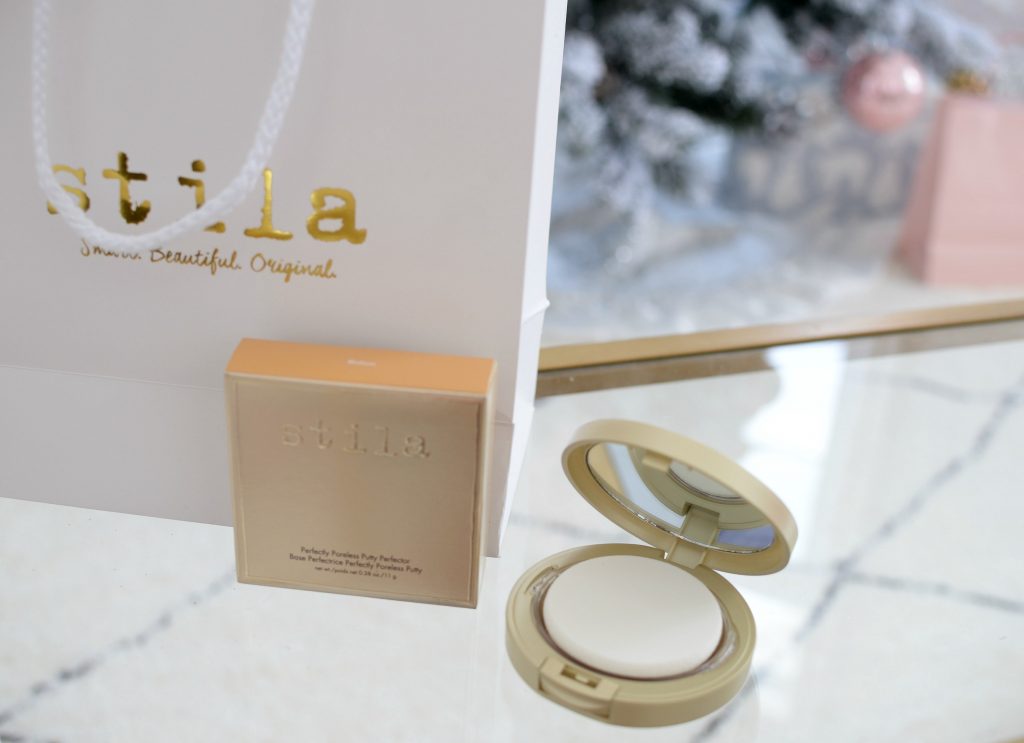 Enter to win all  7 products…. and the winner is……. Tara Myler!