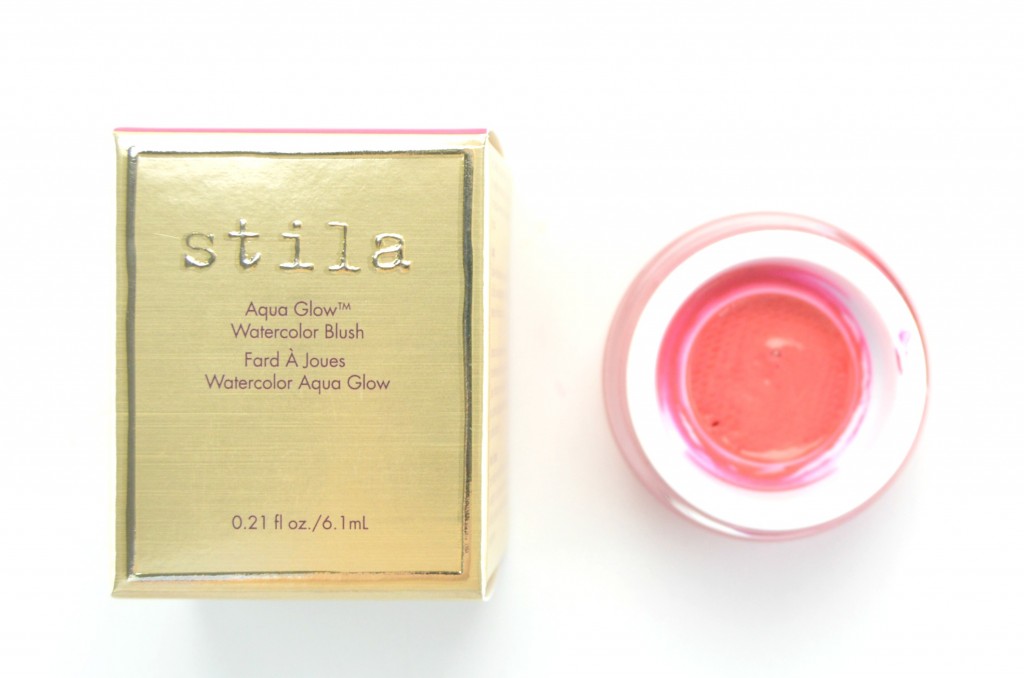 Water- based blush
Stila Aqua Glow Watercolor Blush is an oil-free, lightweight, water-based blush that creates a sheer wash of colour on the cheeks, while creating a rejuvenating effect. Its exclusive mesh-touch colour dispenser delivers a single flush of colour each and every time. It has a gel-like formula that feels instantly cooling once applied to the skin. Its water-based formula goes on crystal clear, allowing the pure pigments and pearls to disperse evenly. It blends out effortlessly to create a seamless, soft and smooth, yet supple appearance on the skin. It provides a luminous finish with a healthy, fresh glow.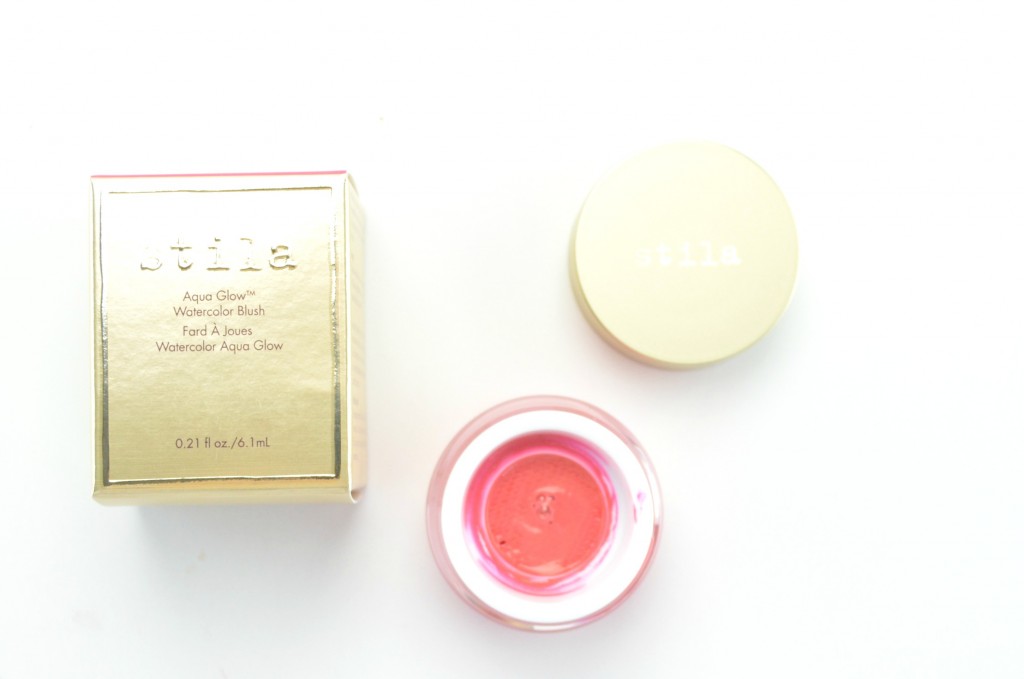 Stila Aqua Glow Watercolor Blush is such a unique and innovated product, unlike anything I've seen before. It comes housed in a little pot that features a net over the blush that releases just the right amount of colour by pressing on it gently. The lid of the pot also picks up a tiny amount of blush that you can easily dip your finger or dual fiber brush into for easy application. It has a lightweight, extremely thin, watery texture that blends into the skin beautifully. It provides a sheer pop of colour on the cheeks that is incredibly natural, but can be easily built up for a more dramatic effect. It starts off a little dewy, not oily or greasy, just a beautiful satin finish. It doesn't cling onto dry patches, nor does it look patchy as it starts to wear. It's easy to apply, with both your fingers and/or brush and highly pigmented with true colour payoff in a single stroke. It does set fairly quickly, so you'll have to blend immediately. It wears for a solid 12 hours without breaking down, creasing or looking greasy.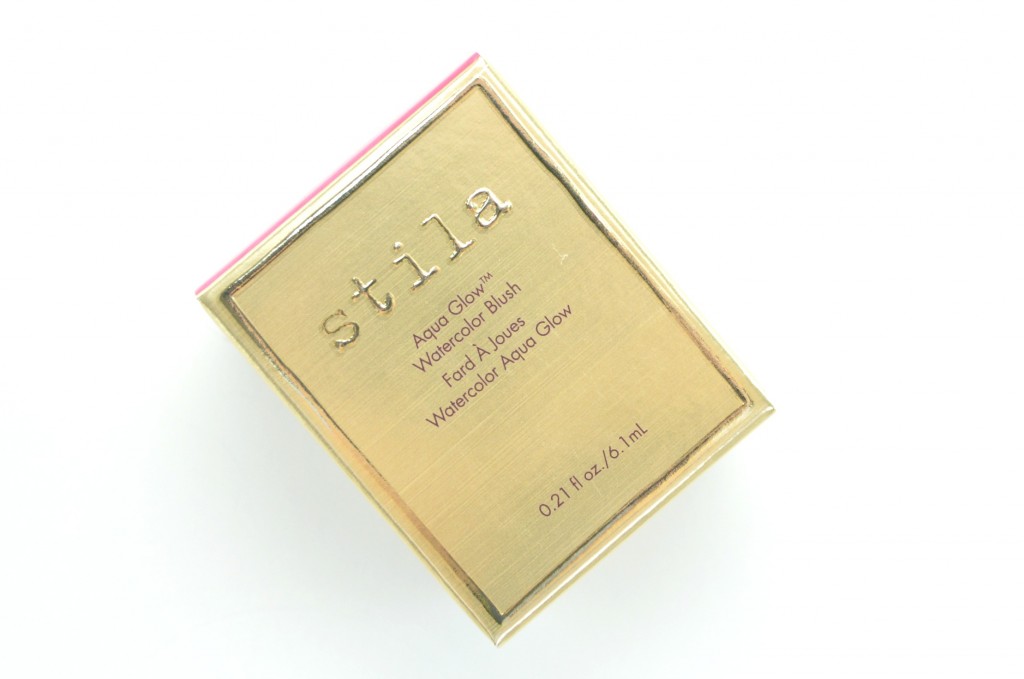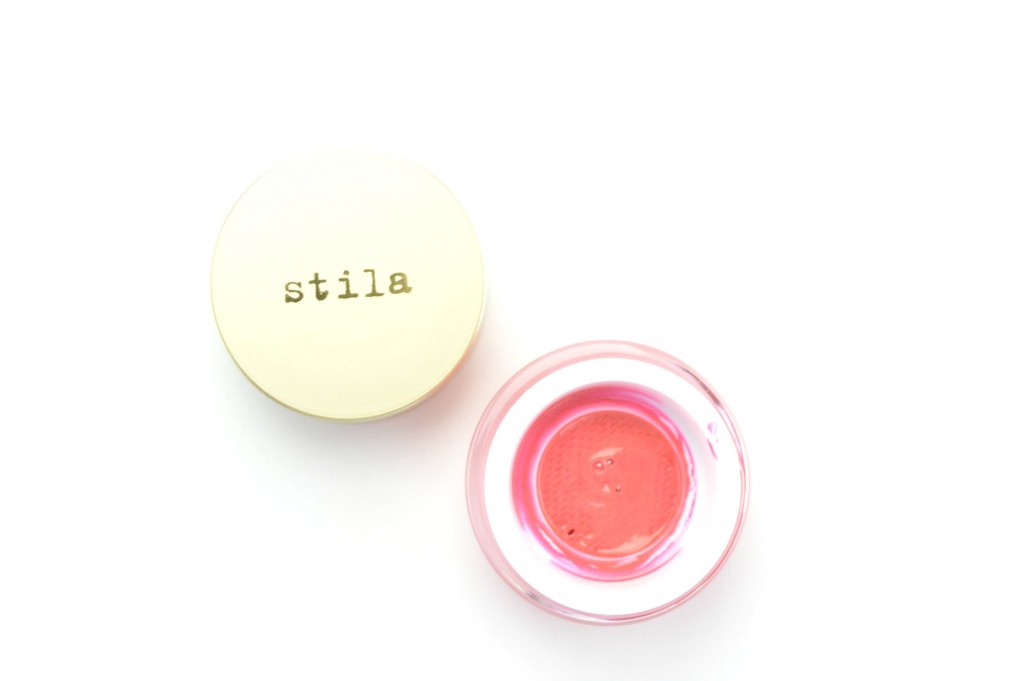 Although these Stila Aqua Glow Watercolor Blushes may look a little intimidating and intense in the packaging, once applied and blended, it creates a subtle, sheer wash of colour on the cheeks. It's extremely pigmented, the more layers you apply, the stronger the intensity. You can easily sheer them out for a soft daytime look. I love that you can achieve two entirely different looks depending on how much product you apply. I'm also obsessed that these create both a pop of pigmented colour along with a radiant, luminous glow. No need for a highlight when applying these babies. These also stay put the entire day, even in the humidity and heat. I had no problem applying in the morning and still looking vibrant in the evening. These truly give a gorgeous flush to the apples of your cheeks and best part, its hydration, making it the perfect blush for those with dry skin. It retails for $34 in 5 new shades.