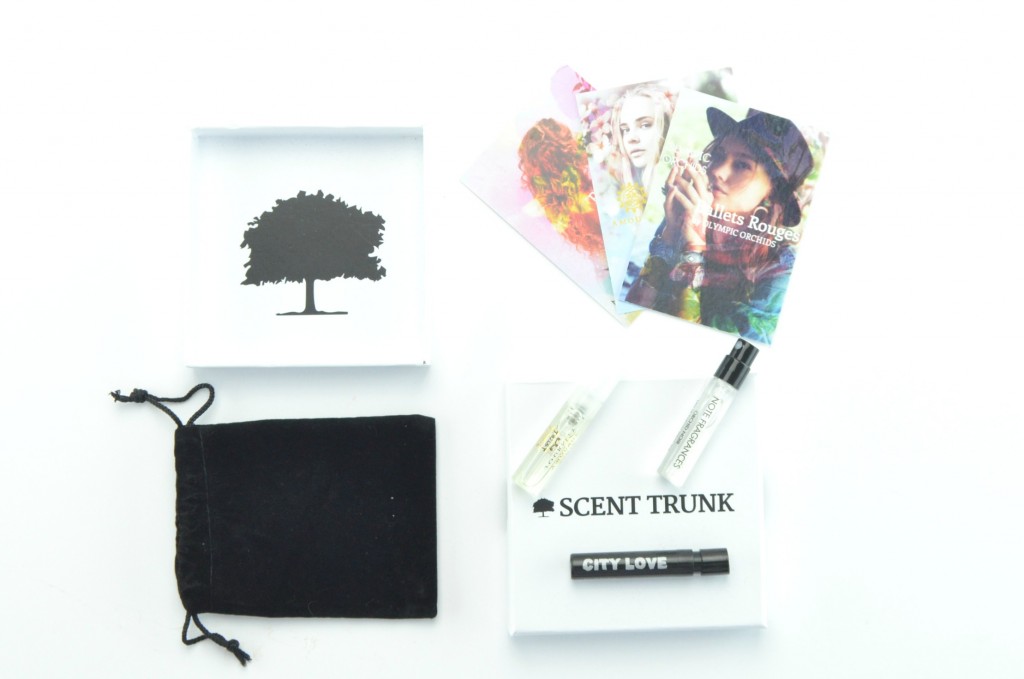 Always have a new scent to wear
I'm always on the hunt for my next signature scent. I already own at least 30 different perfumes, but that doesn't stop me from buying new ones. One might say this is an addiction? As much as I like popping into my local Sephora or Hudson Bay to pick out a new fragrance, these are just your run of the mill, over populated scents that everyone owns and wears. Sometimes we want to feel a little special, be a little unique and own a fragrance no one else has, this is where Scent Trunk steps in. Scent Trunk helps people redefine themselves through custom-selected scents with an online subscription of tailored, niche fragrance samples. This service is going to be for those who truly appreciate a high-end fragrance, as it's fairly expensive.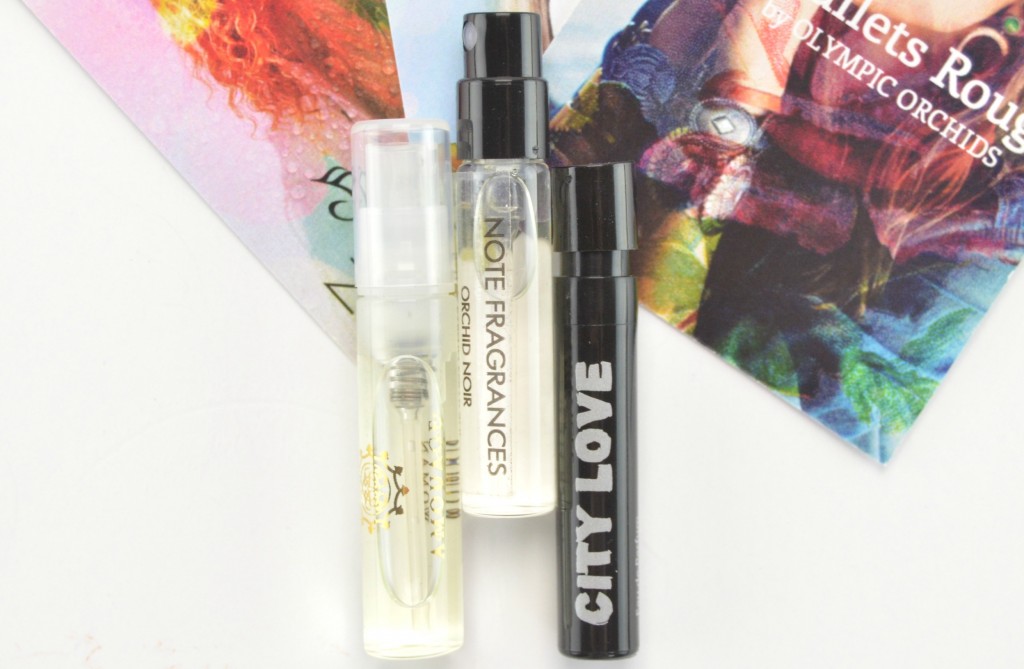 You start by building your scent profile by selecting which types of scent intrigue you and which scents you truly enjoy wearing. This allows them to understand which scent you enjoy and love so they can customize your box. It's available for both men and women, with two different price options ($15 for 3 samples or $20 for 4) and shipping is always free. Although the sample sizes are only 1-3ml it allows you to discover unique fragrances from around the world that you won't find in stores.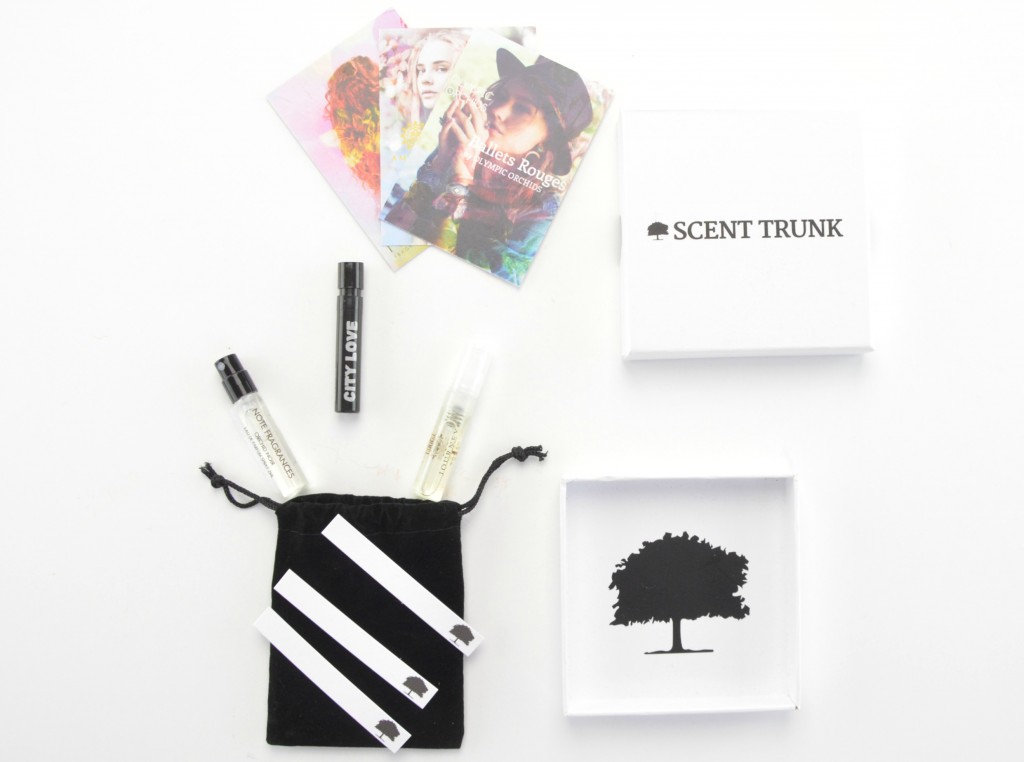 Your Scent Trunk arrives in a white box with the Scent Trunk logo on top with a velvet pouch containing your samples within. It also comes with fragrance cards explaining all 3 to 4 fragrances found inside your box. It goes into great detail the notes found in each perfume and how long each scent will last. You also receive 3 to 4 scent strips allowing you to spray each perfume onto the card before spraying on your body. This was a nice touch and perfect for those that want to experience the fragrance before wearing it. For someone who suffers from headaches from certain scents, this is ideal.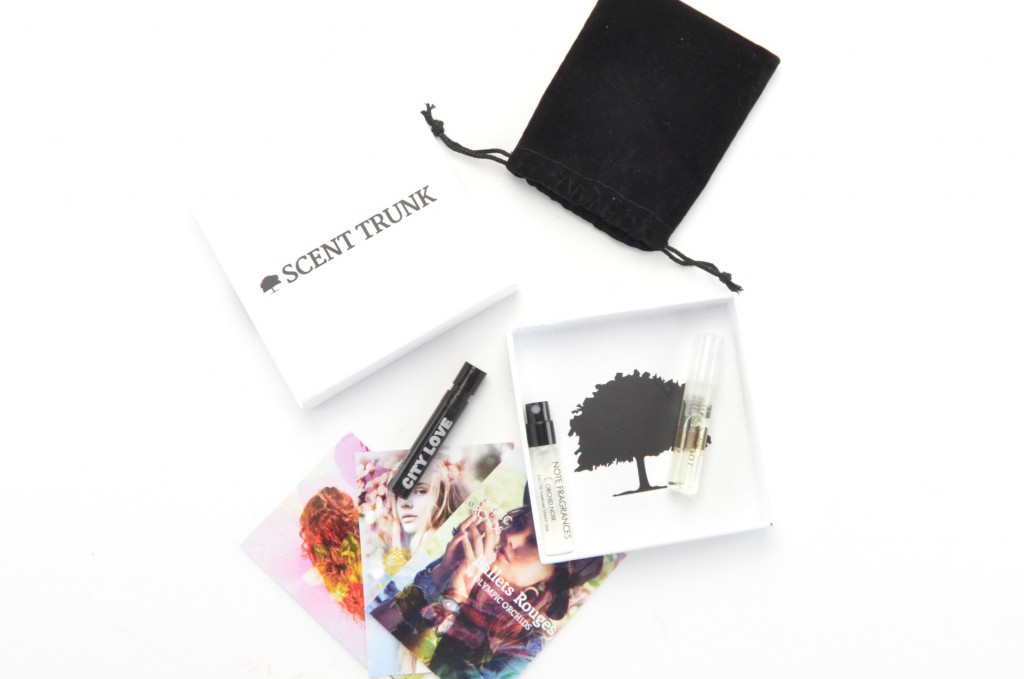 I have to say, there was some mix up with mine, I received City Love by Dueto Parfums as my first sample, but it came with Ballets Rouge by Olympic Orchids fragrance card. My second sample was also a mix up, I received Journey Woman by Amouage, yet my fragrance card was Ciel Woman by Amouage and finally I received Orchid Noir by Note Fragrances but my fragrance card was meant for Pink Peony. This was kind of annoying as I had to refer back to their website to learn more about these fragrance and to find out the notes within. If you're going to offer a service that includes detailed descriptions of the perfumes found within, you should make sure they match the samples. I know mistakes happen, we're all human, but all three scents were mixed up. I think for the price you're paying, attention to detail should be included. This was sent for free to give my honest opinions on, so I can't really complain, just something to make note of.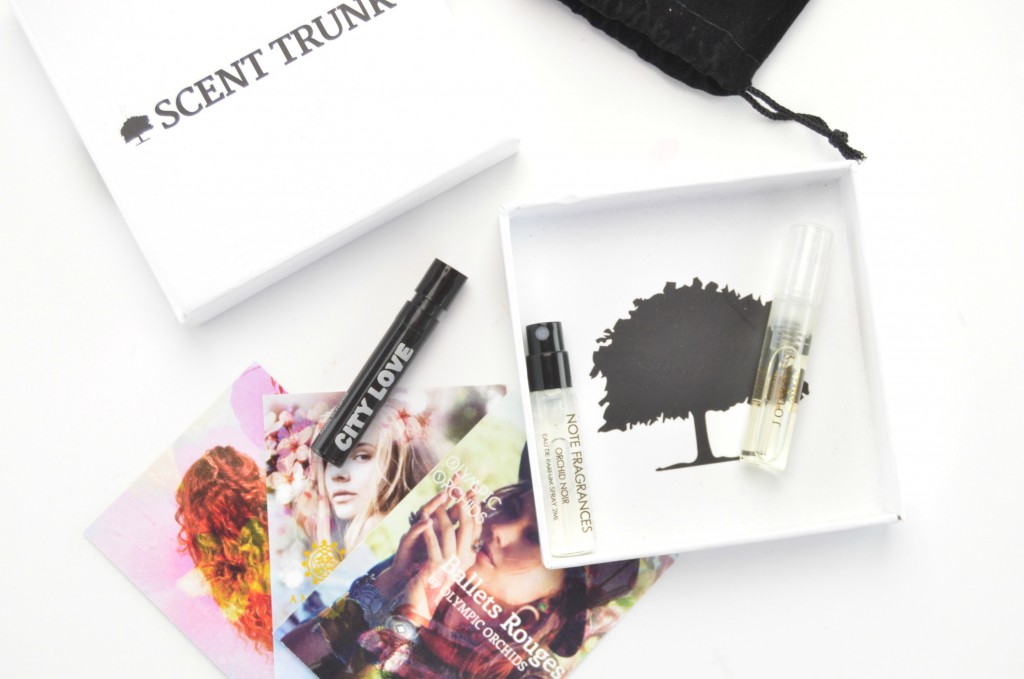 Overall I think this is an excellent subscription service and would make the perfect gift. It's wonderful for those just starting to experiment in the world of fragrances, but also perfect for those who are perfumed obsessed. It allows you to experiment with new scents each month, without having to commit to one fragrance. The 3 small sample sizes combined should last you the entire month or until your next box arrives. This also saves you time strolling the department aisles looking for your next perfume, as each box is already designed your favourite scents. Although it may seem pricey, you have to remember these are top of the line fragrances, made with extremely high quality ingredients.