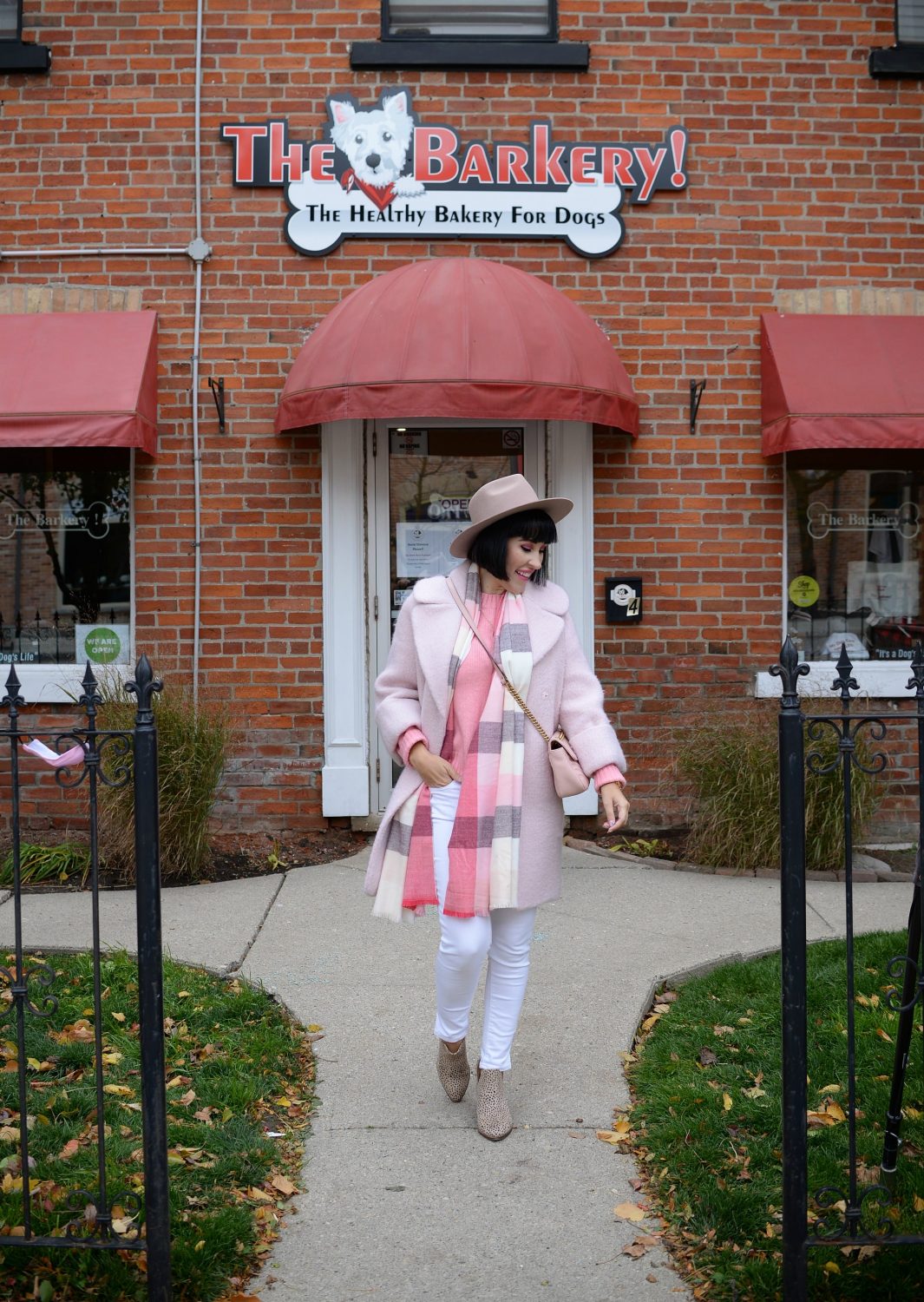 Stratford's Christmas Trail
Stratford's Christmas Trail is back and better than ever. Although the trail may be a little different than previous years, you can still take part and do it safely. Each business is following all the government guides to keep both yourself and their staff happy and safe. Each store we went into featured several hand sanitizer stations, masks are required by both yourself and staff, and most are limiting the number of customers in their store at any given time.
On this self-guided tour, you'll visit an array of local shops, restaurants and cafes. Each one filled with unique finds, one-of-a-kind pieces and delicious eats and drinks. It has the same concept as their iconic Chocolate Trail, where you first stop by the Stratford Tourism Office to pick up your package. Each trail retails for $30+HST, where you will receive 6 tickets, that are redeemable for festive gifts at over 20+ local businesses. If you've been following this blog for awhile, you know Stratford is my top destination when it comes to boutique shopping. Not only will you walk away with festive treasures that are perfect for both yourself and gift giving, you'll also be able to cross off a number of loved ones on your holiday list while you're here.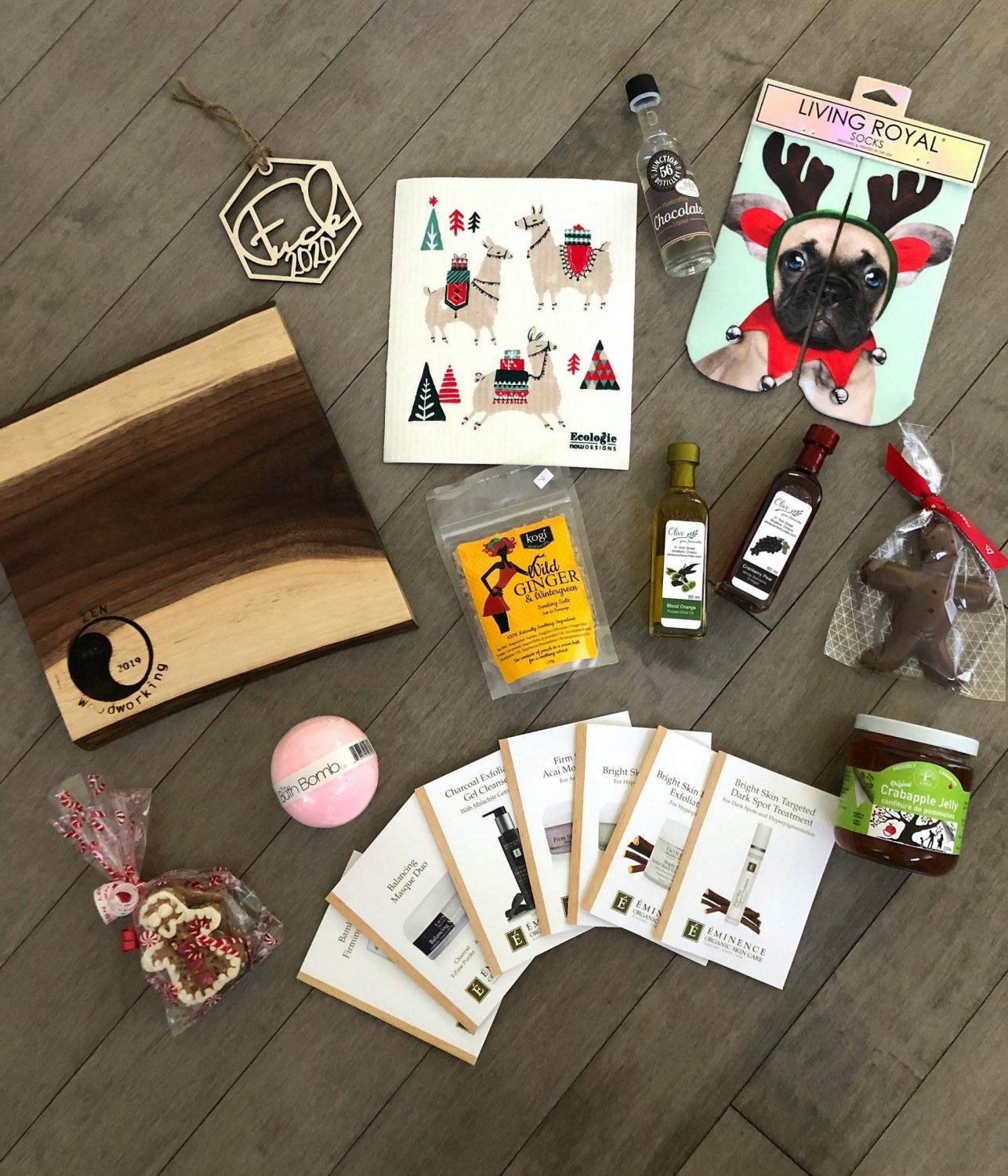 Before you start your shopping adventure, you're going to need a little caffeine. Trust me, coffee isn't something you want to skip out on. Stratford is filled with so many shops and boutiques, it's going to take you days to experience them all. Balzac's Coffee Roasters has quickly become a Canadian classic, but did you know the first café was right here in Stratford way back in 1996? I can't think of a better way to start my Stratford vacation than with a freshly brewed cup of joe from Balzac's. "Aside from unrivalled roasts and formidable female leadership, is that every café is specifically designed to embody the cultural nuances and historical significance of the location it's in."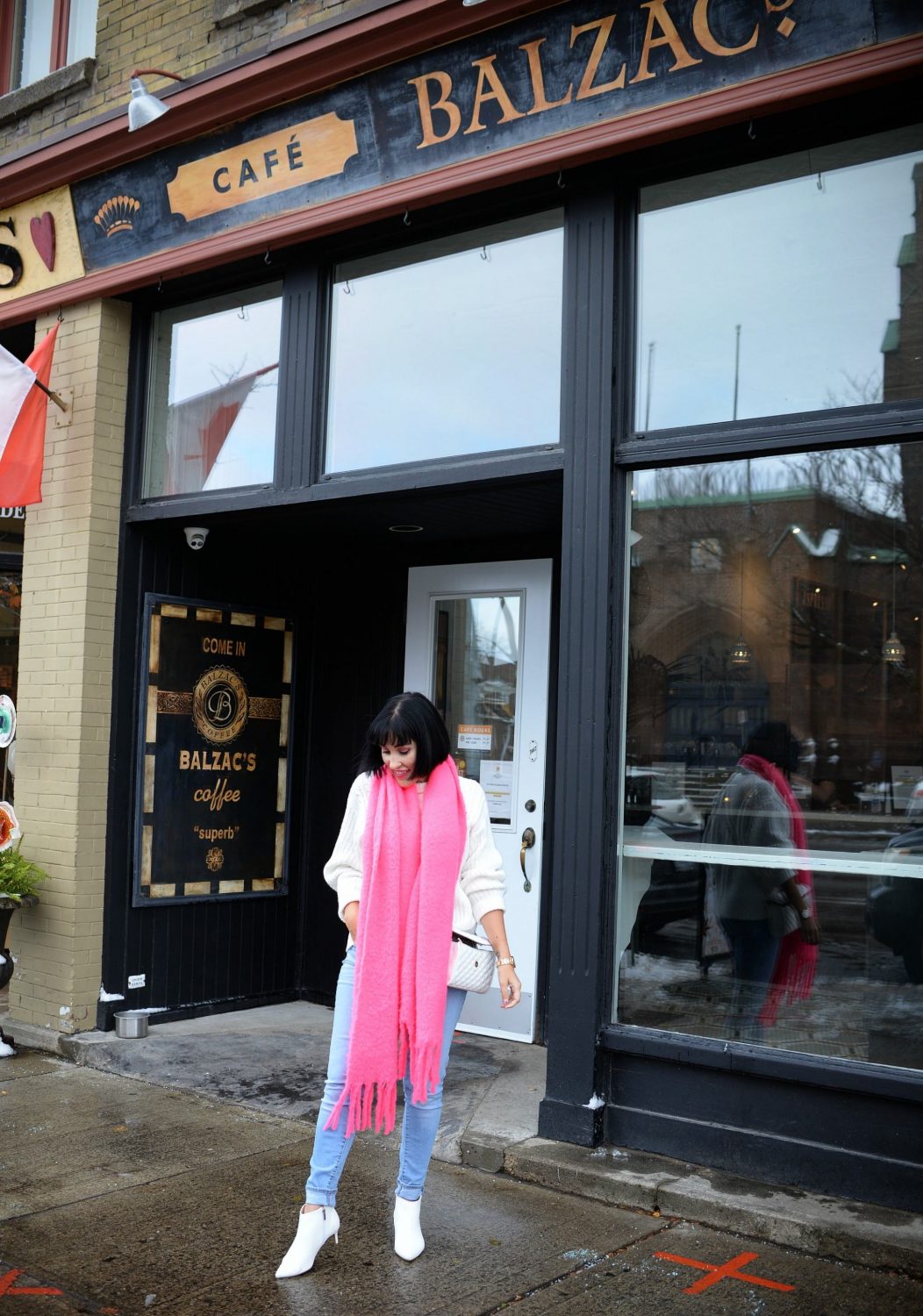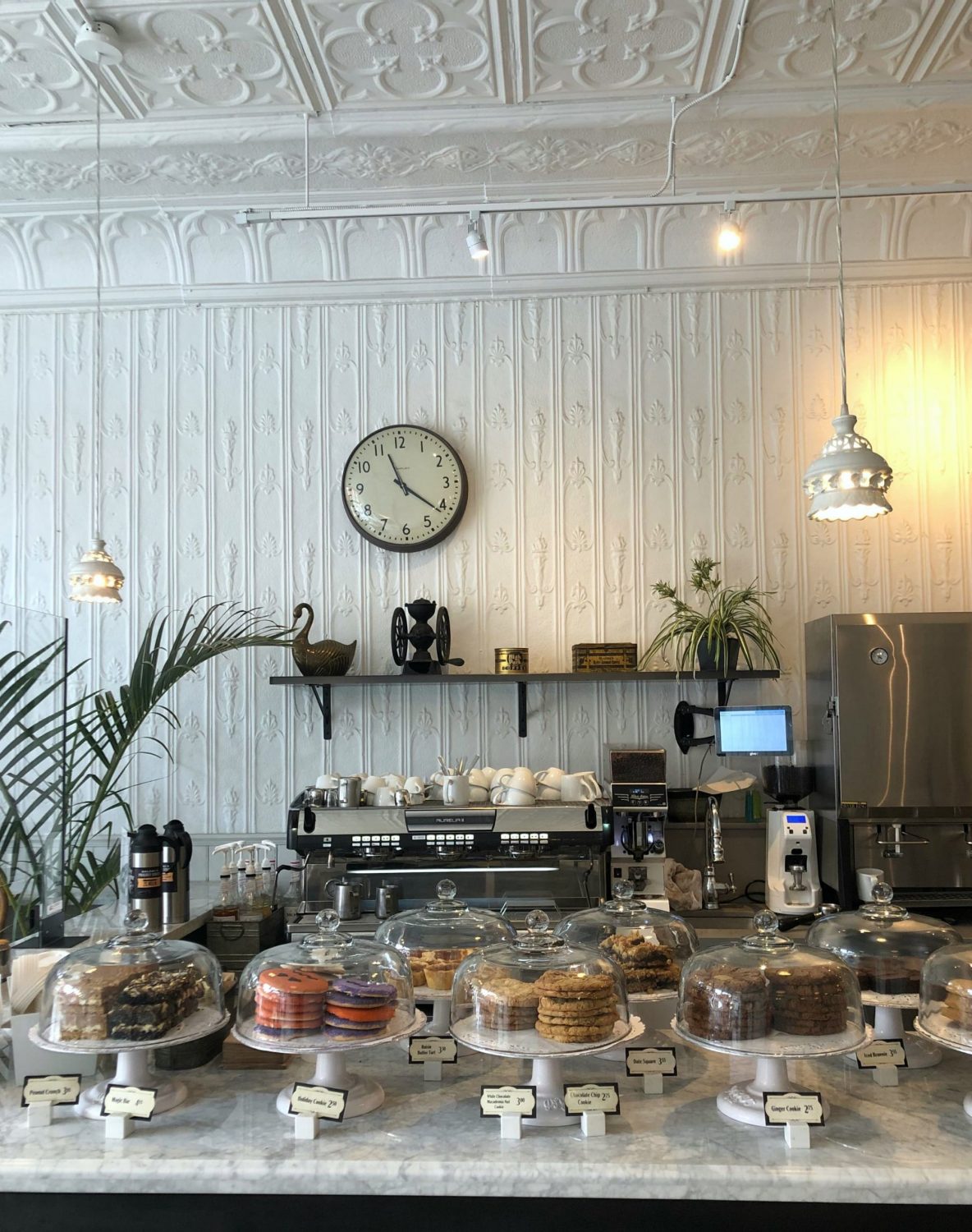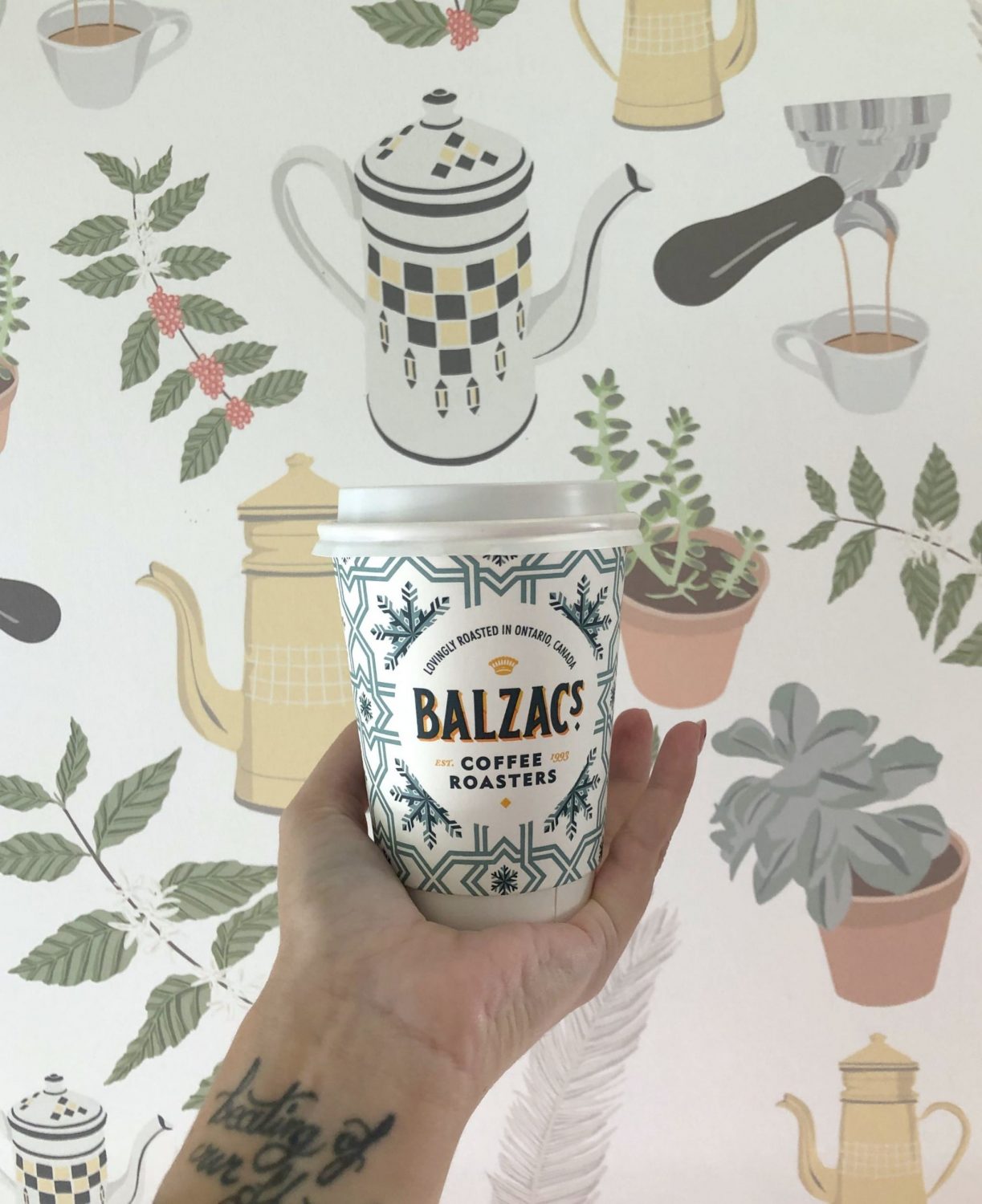 Let's start our Christmas Trail at Blowes Cards & Gifts. Here you will find the largest selection of greeting cards in town. It's also filled with Christmas ornaments and décor, gift wrap, home decor and gift ideas to celebrate all the holidays. Be sure to hop in for all your stocking stuffer needs. From coffee mugs, stuffed animals, toys, t-shirts, handmade collections and other souvenirs, you're sure to find that perfect small gift. It's located at 32 Wellington St.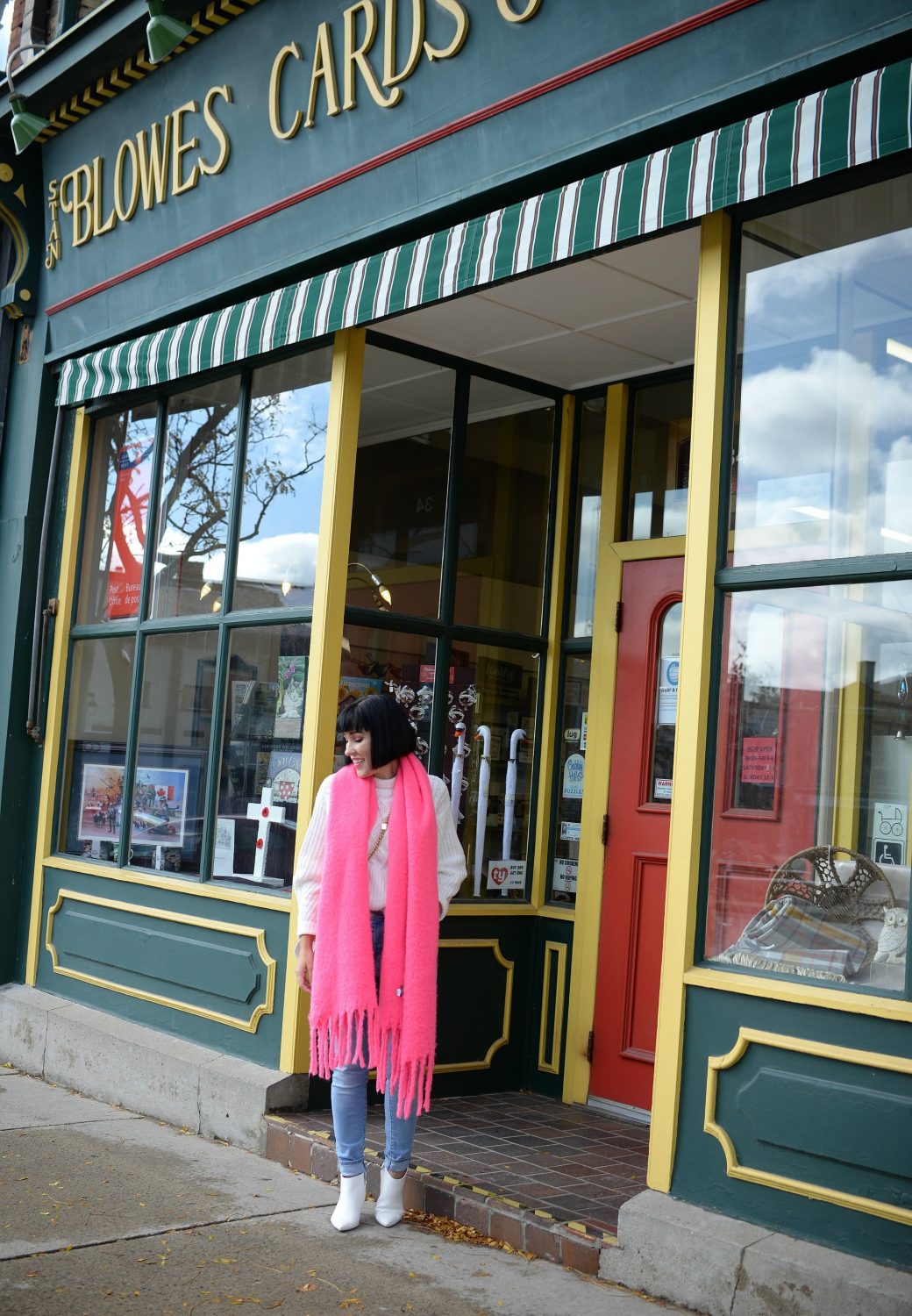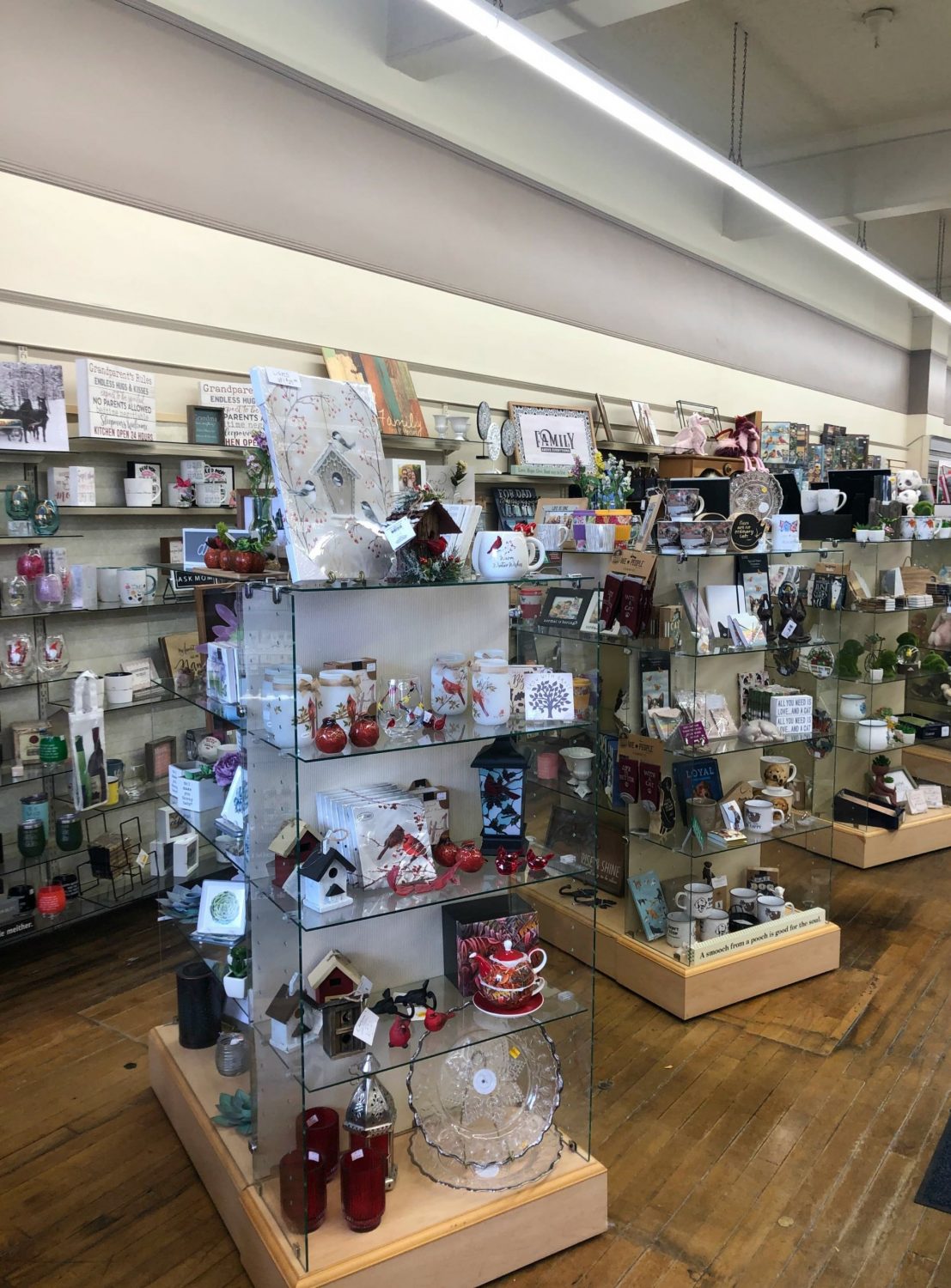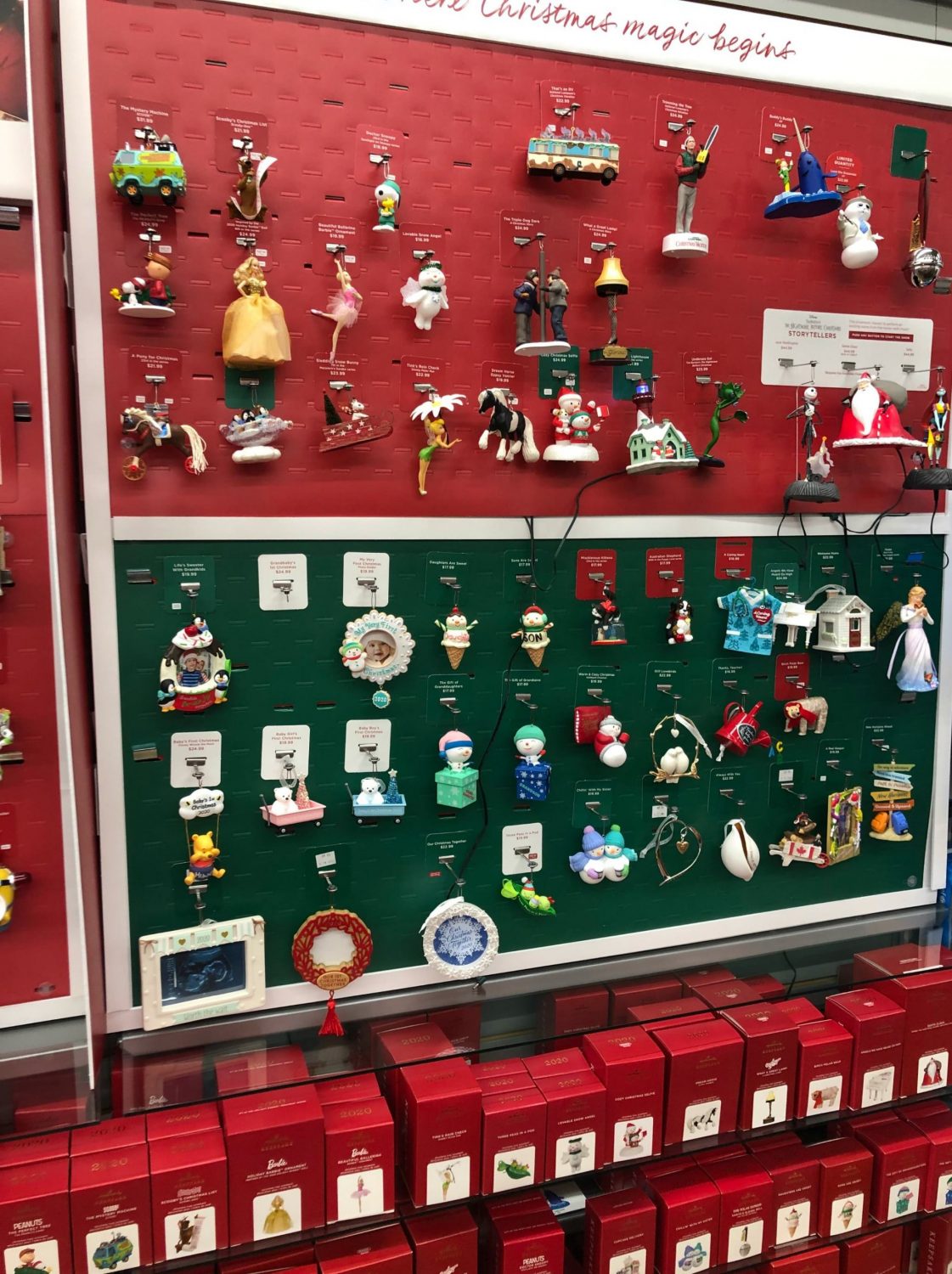 You may have seen Junction 56 Distillery in the LCBO, but did you know it was produced right here in Stratford? The brand is proudly Canadian, using nothing but the best Ontario grown grains. These small batches, highly quality spirits, are handcrafted and come in an array of options. From gin, vodka, refined moonshine, whisky and even liqueurs, the possibilities are endless. Everything is created on-site, ensuring they know exactly what's going into each and every single product. They partner with nearby businesses to source additional ingredients, like Mint Smoothy Liqueur, which features Rheo Thomas chocolate. It's located at 45 Cambria St.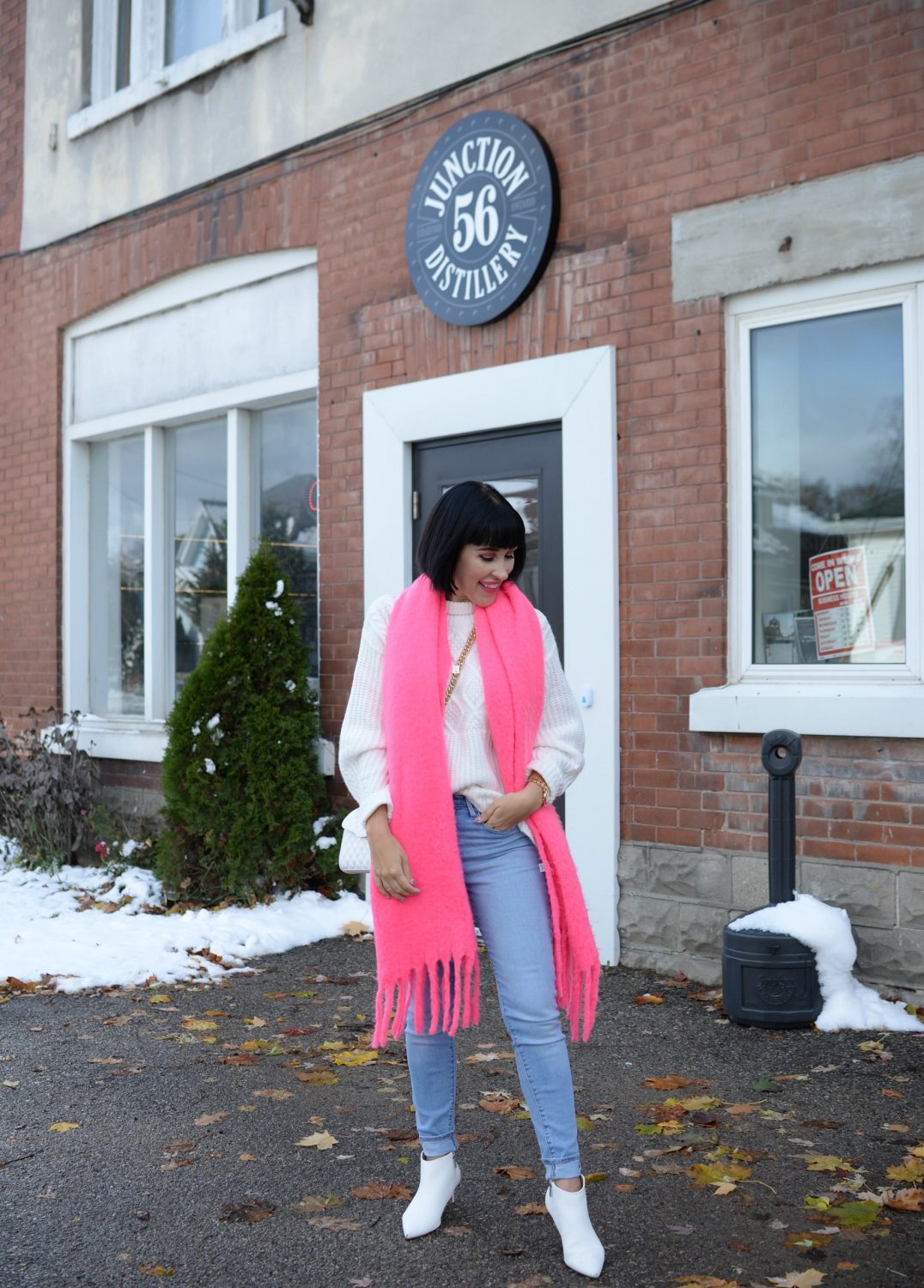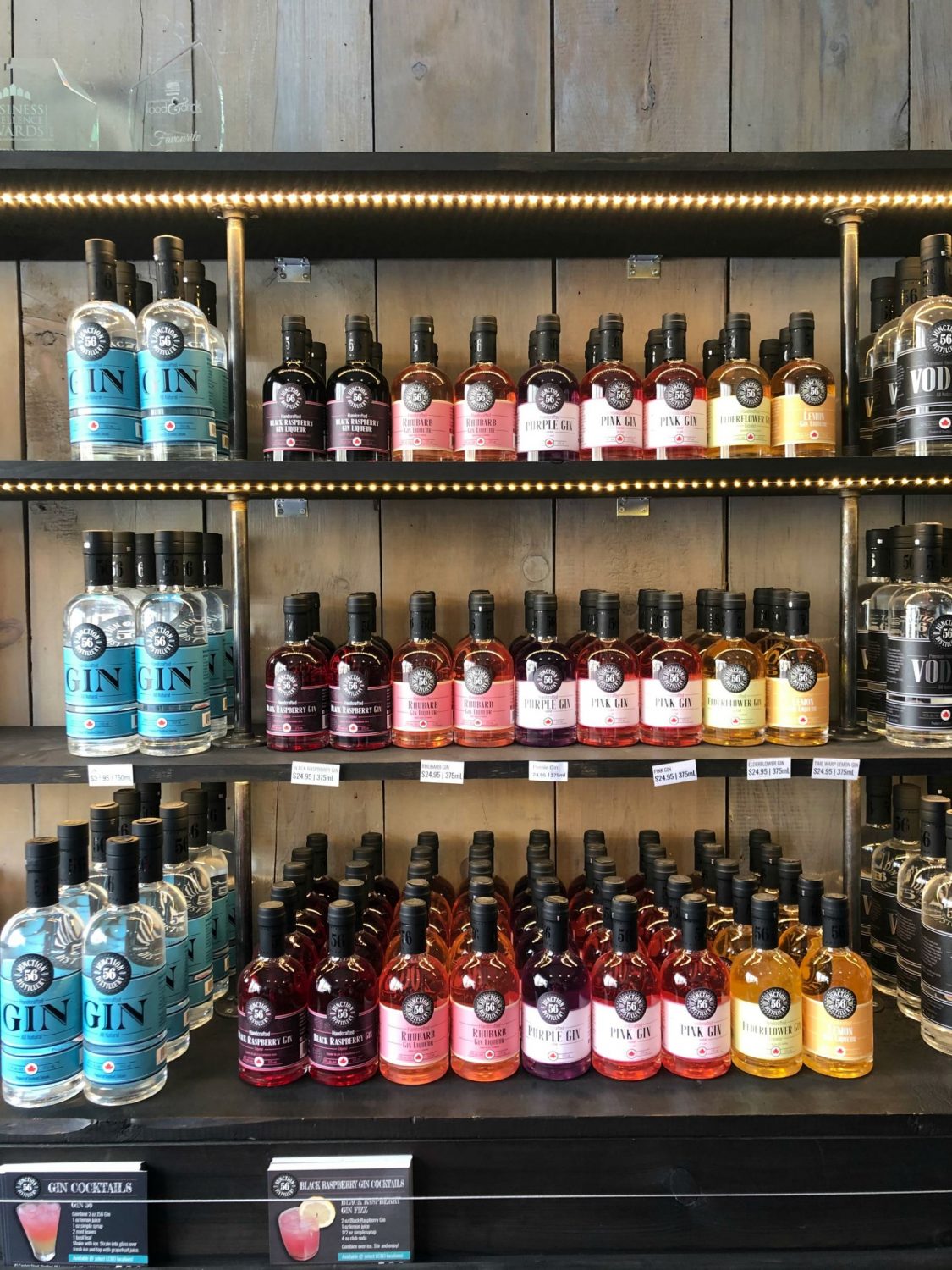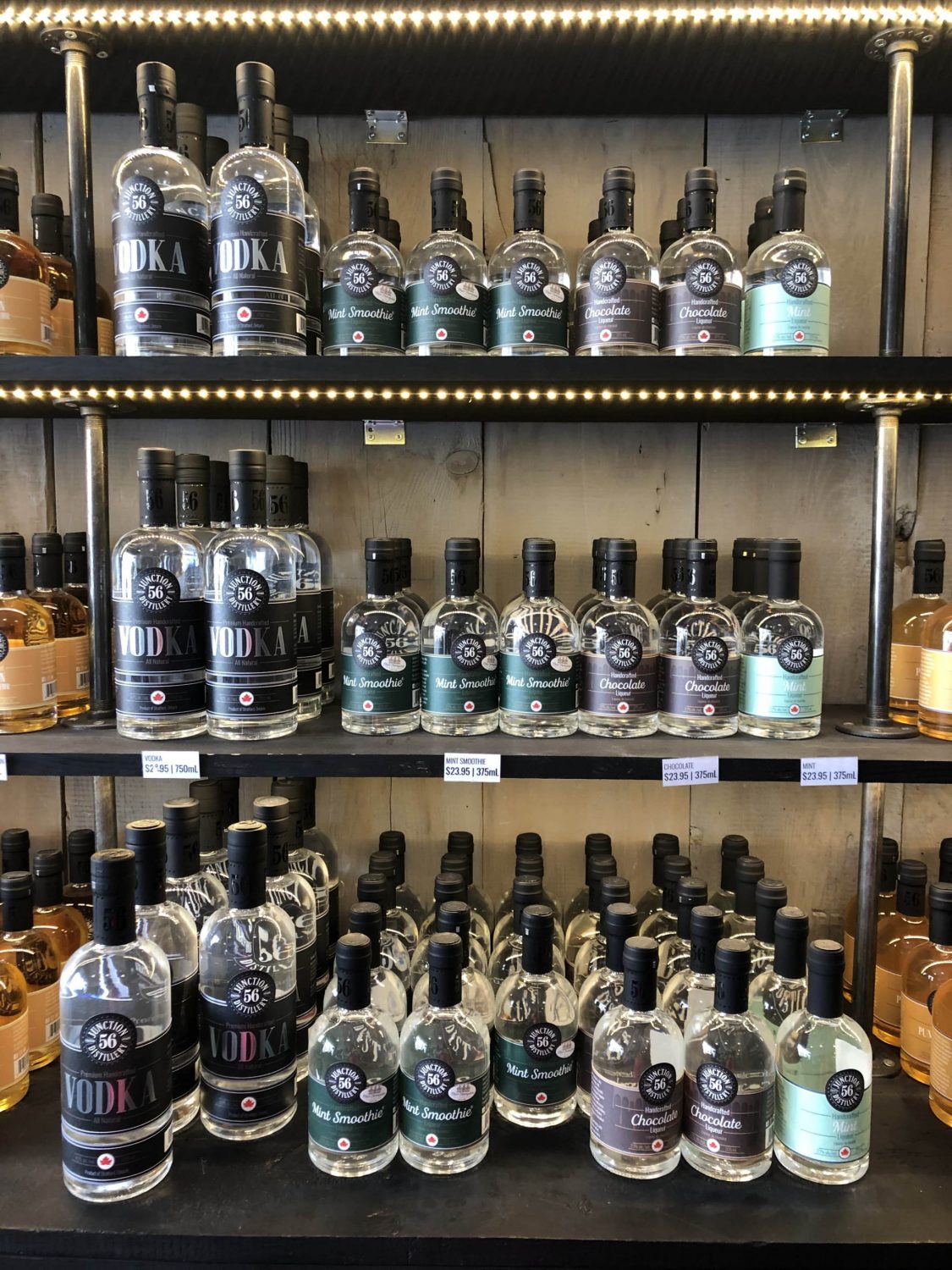 Appleflats uses crabapple in all their products, and this forgotten fruit is surprisingly quite delicious. Each crabapple is hand-picked and never sprayed with harmful pesticides. Each product is produced with all natural and simple ingredients, without any artificial colours or sweeteners. Both the Crabapple Jelly and Crabapple Mixers would make the perfect gift for any food or chef on your list. The store also features an array of other different food and drink brands and businesses from around the area. They are all about support local. It's located at 2146 Line 34, Shakespeare, ON.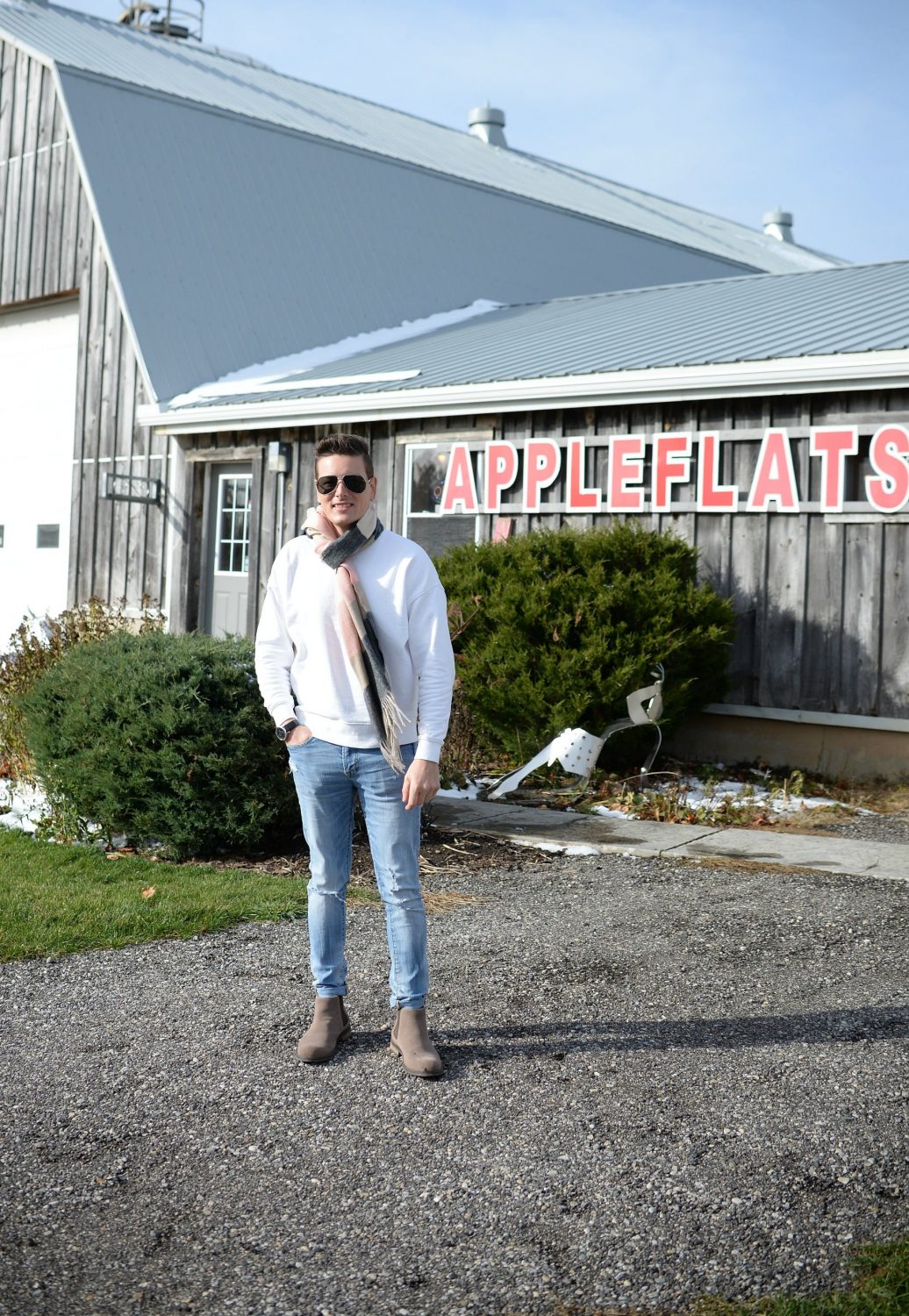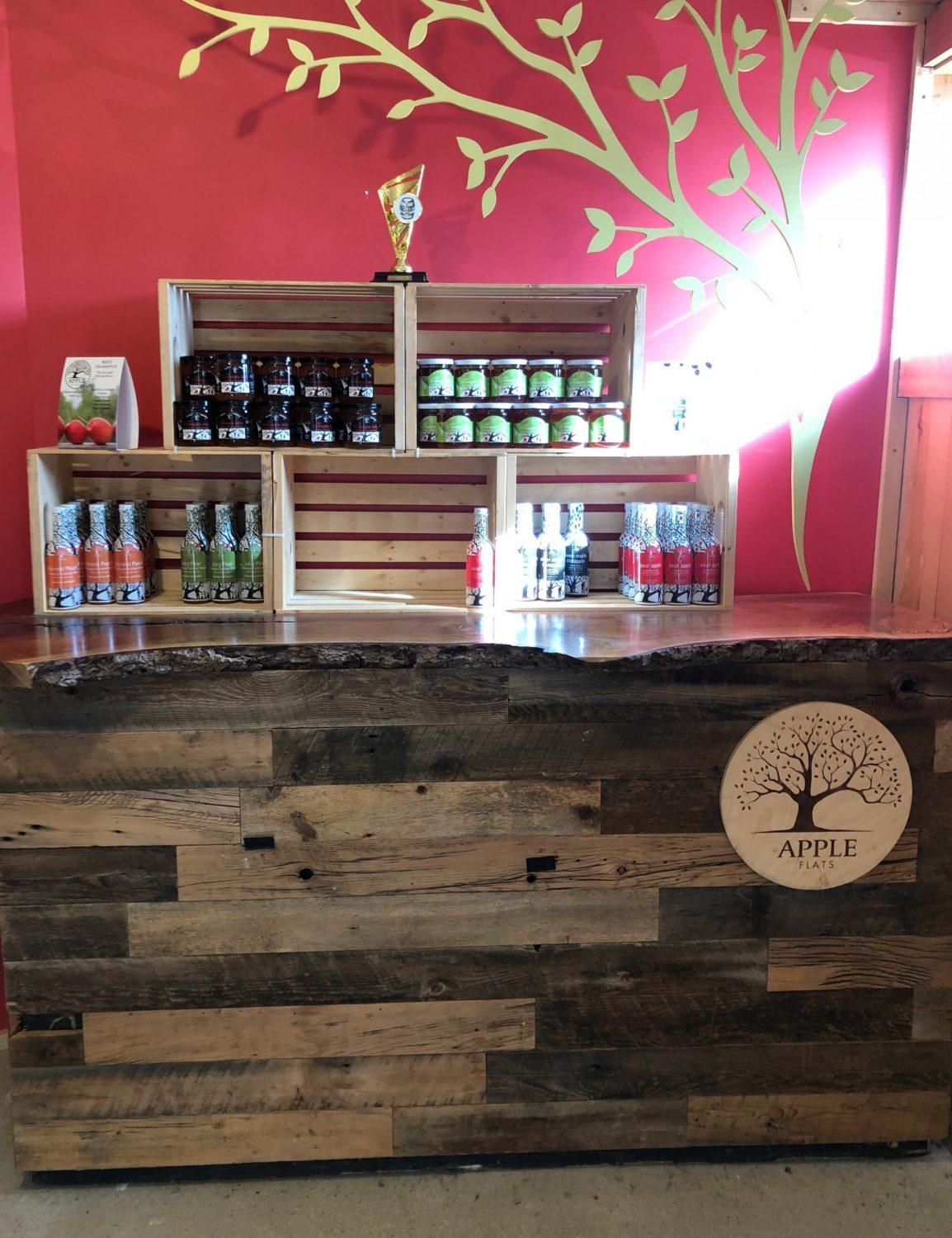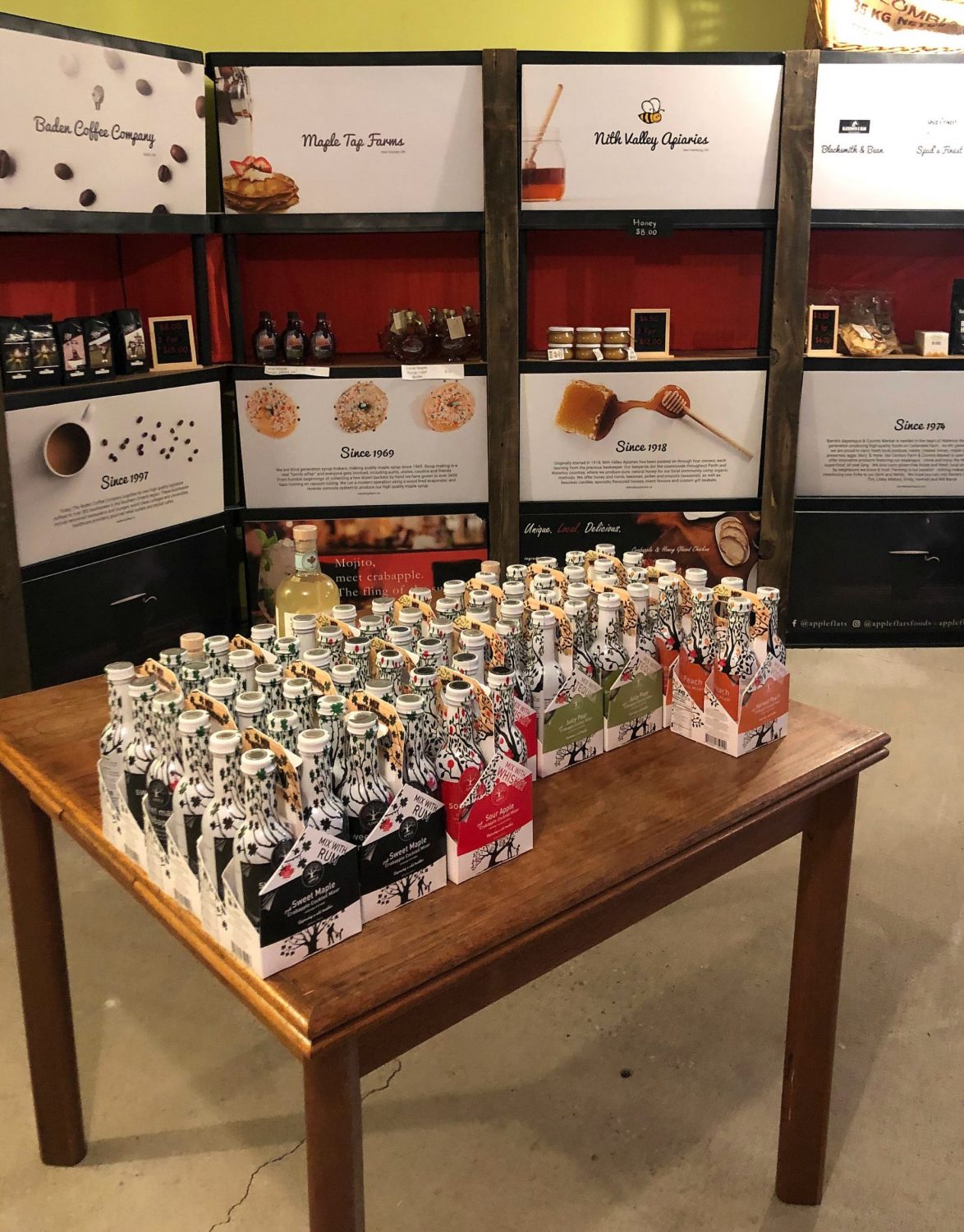 Stilettos & Sawdust is one of those unique shops that you'd only find in a small town. The majority of the items are locally hand-crafted and home made, ensuring you discover one-of-a-kind pieces to help elevate your home. From home décor, laser cut and vinyl signs, all with quirky and funny sayings, this is one store you won't leave empty handed. It's located at 155 Ontario St.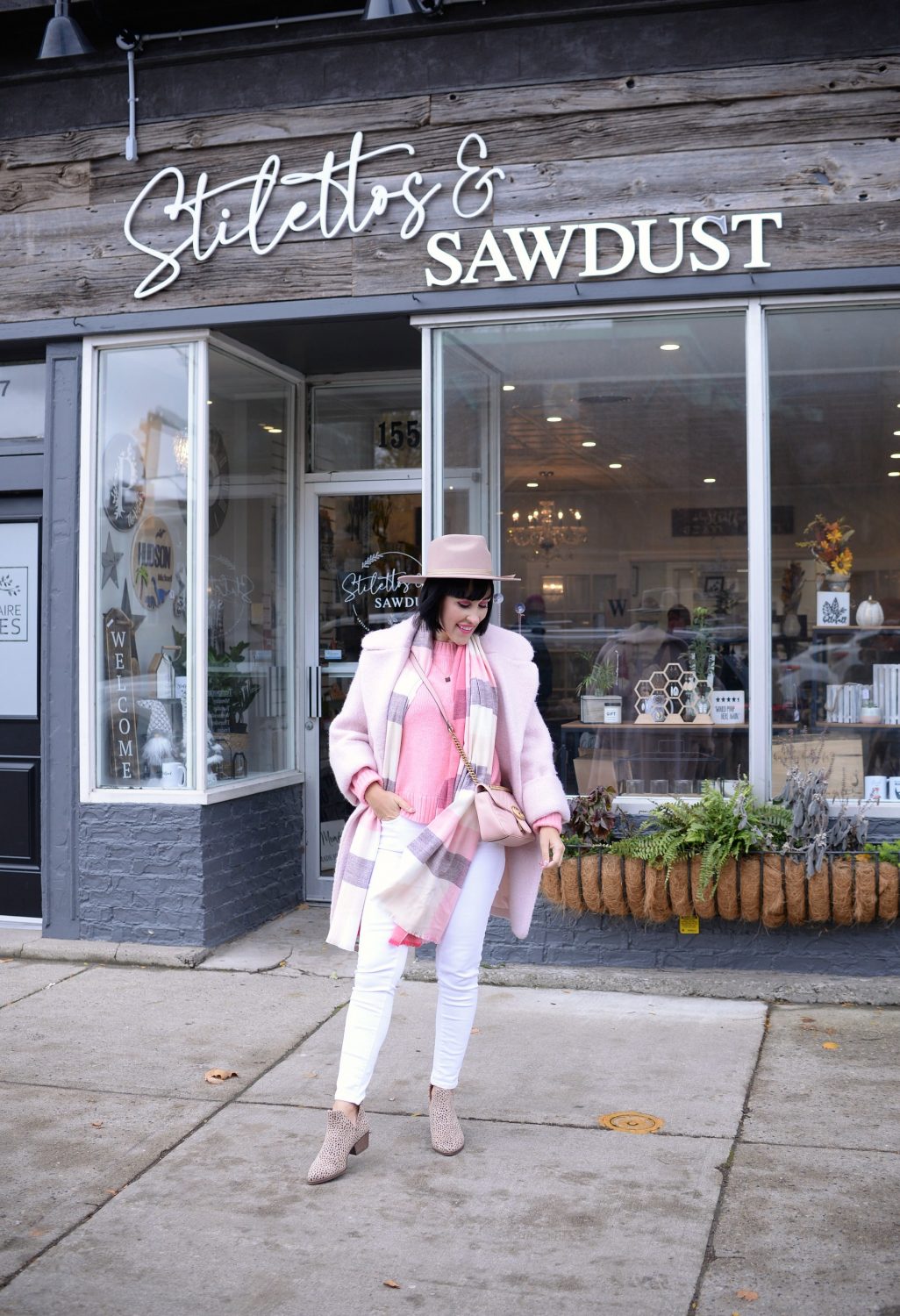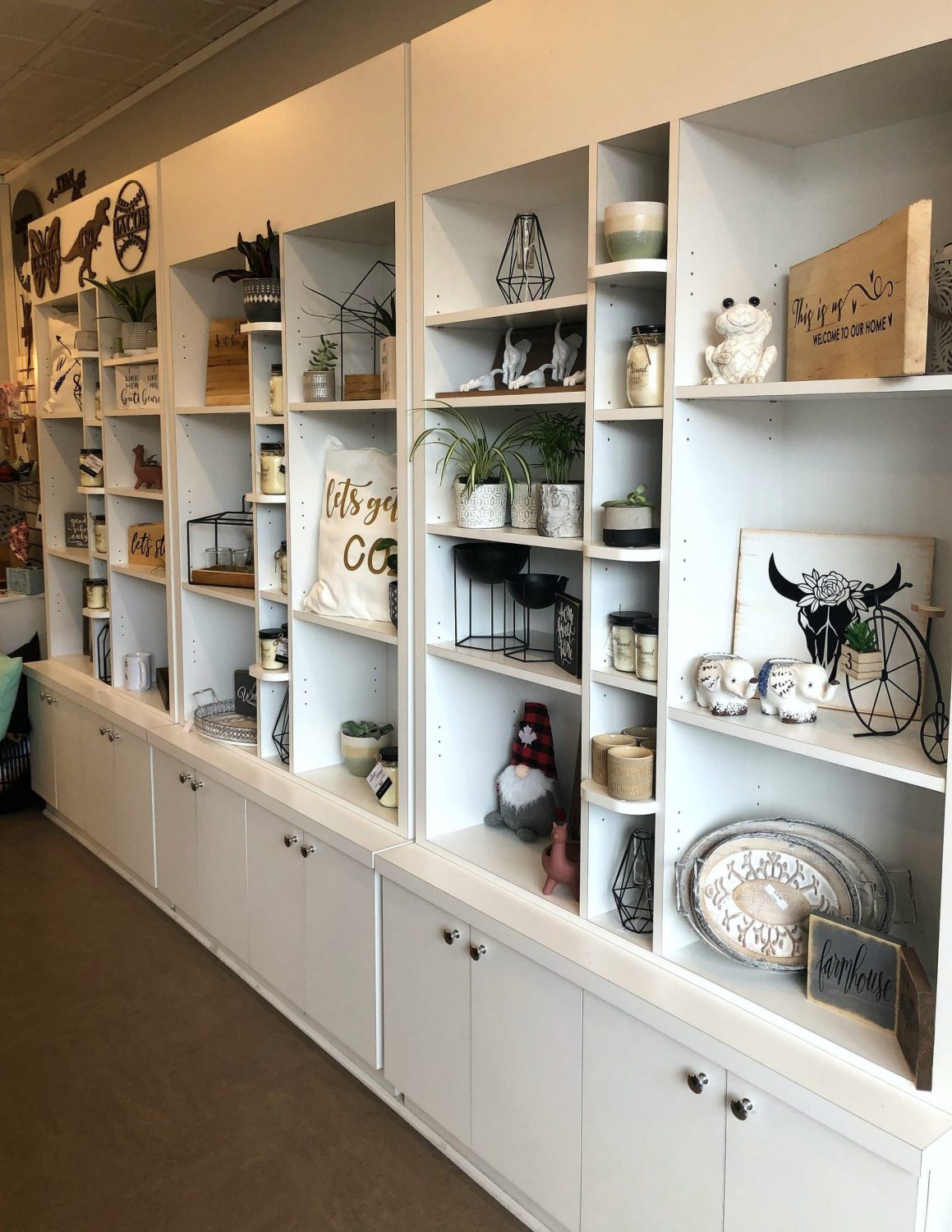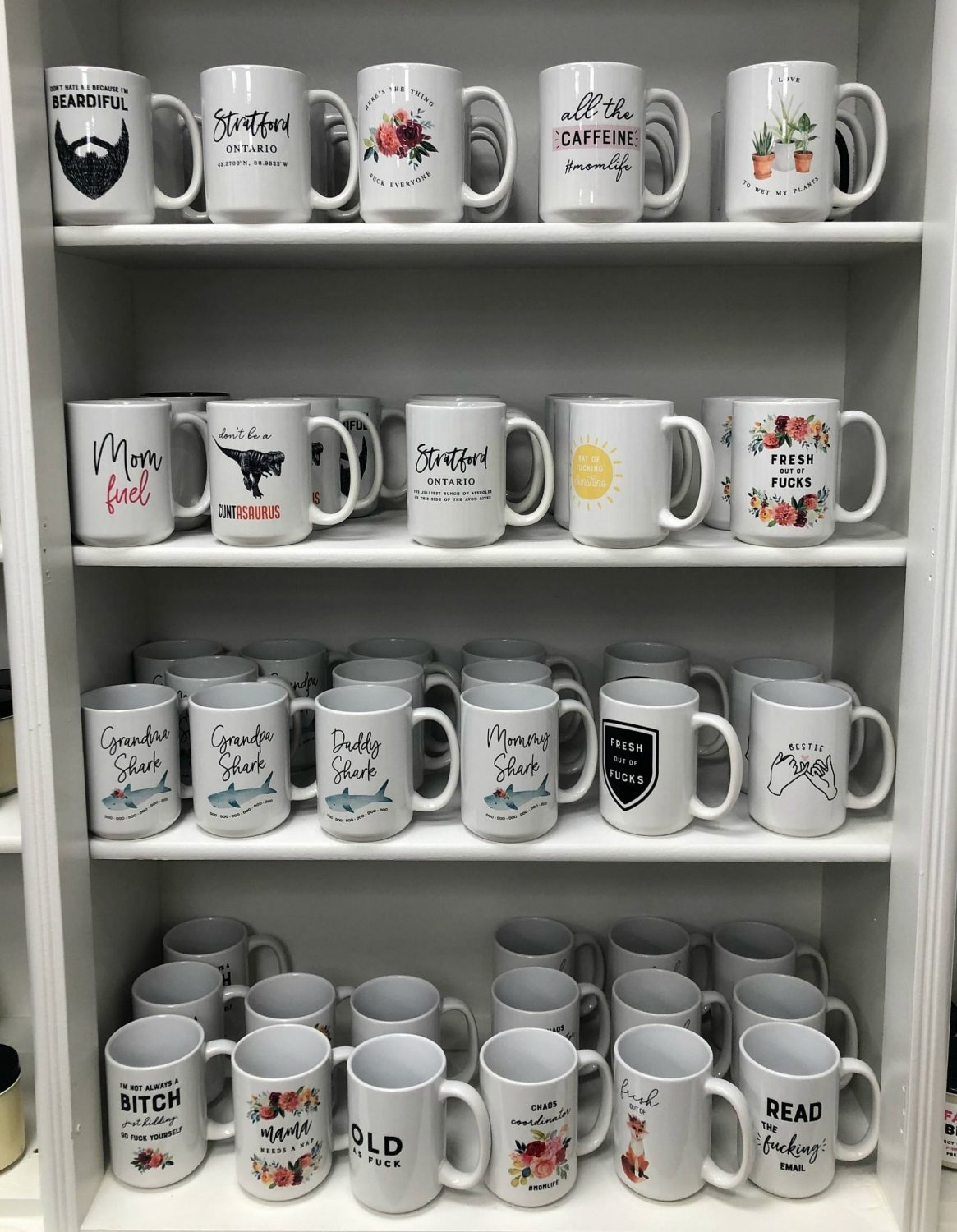 Treasures is another hidden gem. It features over 200 local and fair-trade artisans from around the country. It's almost like a little market found within one shop. Its open concept design allows for all items to be showcased and displayed beautifully, allowing for a positive and successful shopping experience. The entire store is filled with a mixture of both one-of-a-kind pieces, unique and handmade items from local artisans. It's located at 151 Ontario St.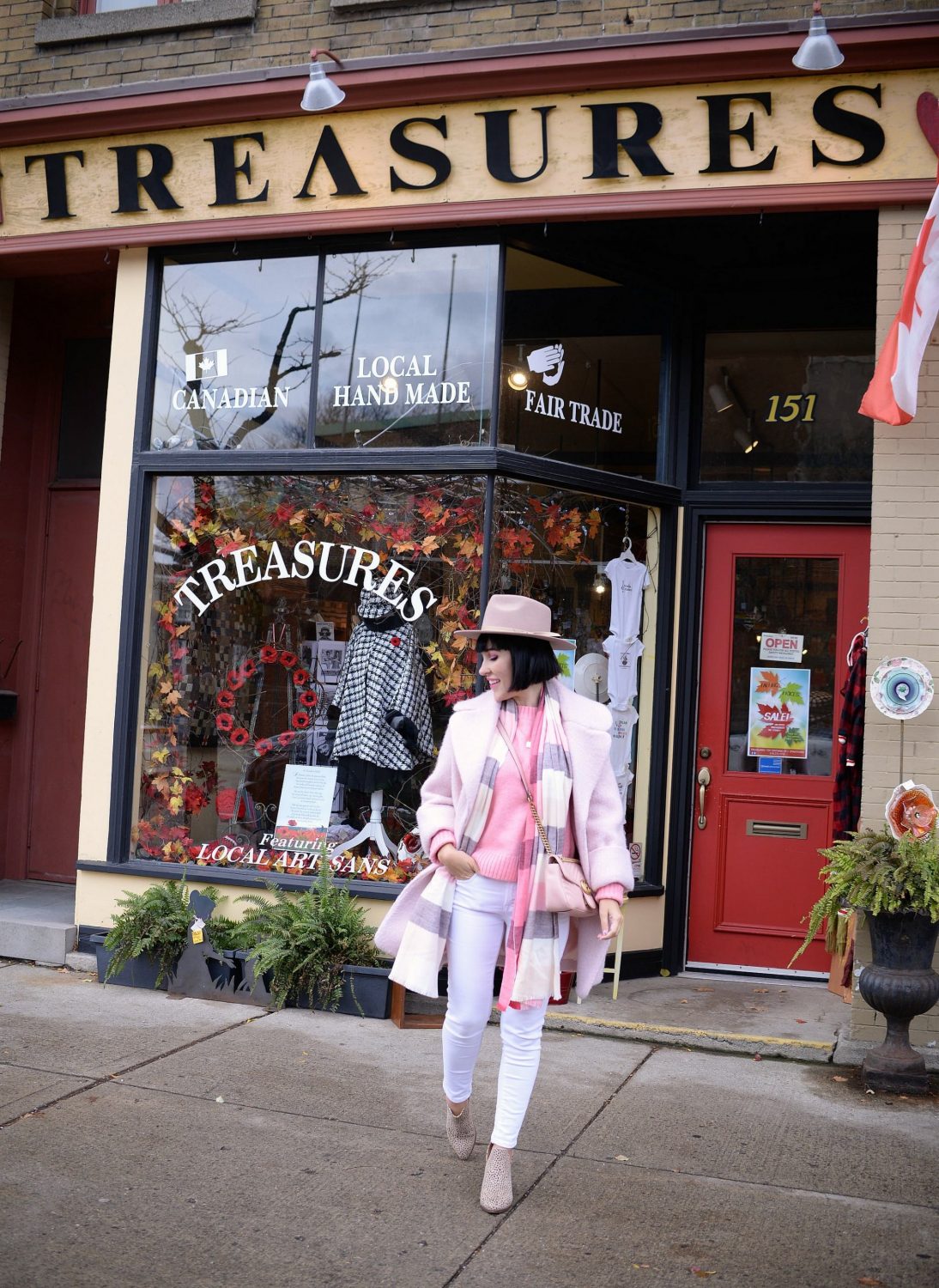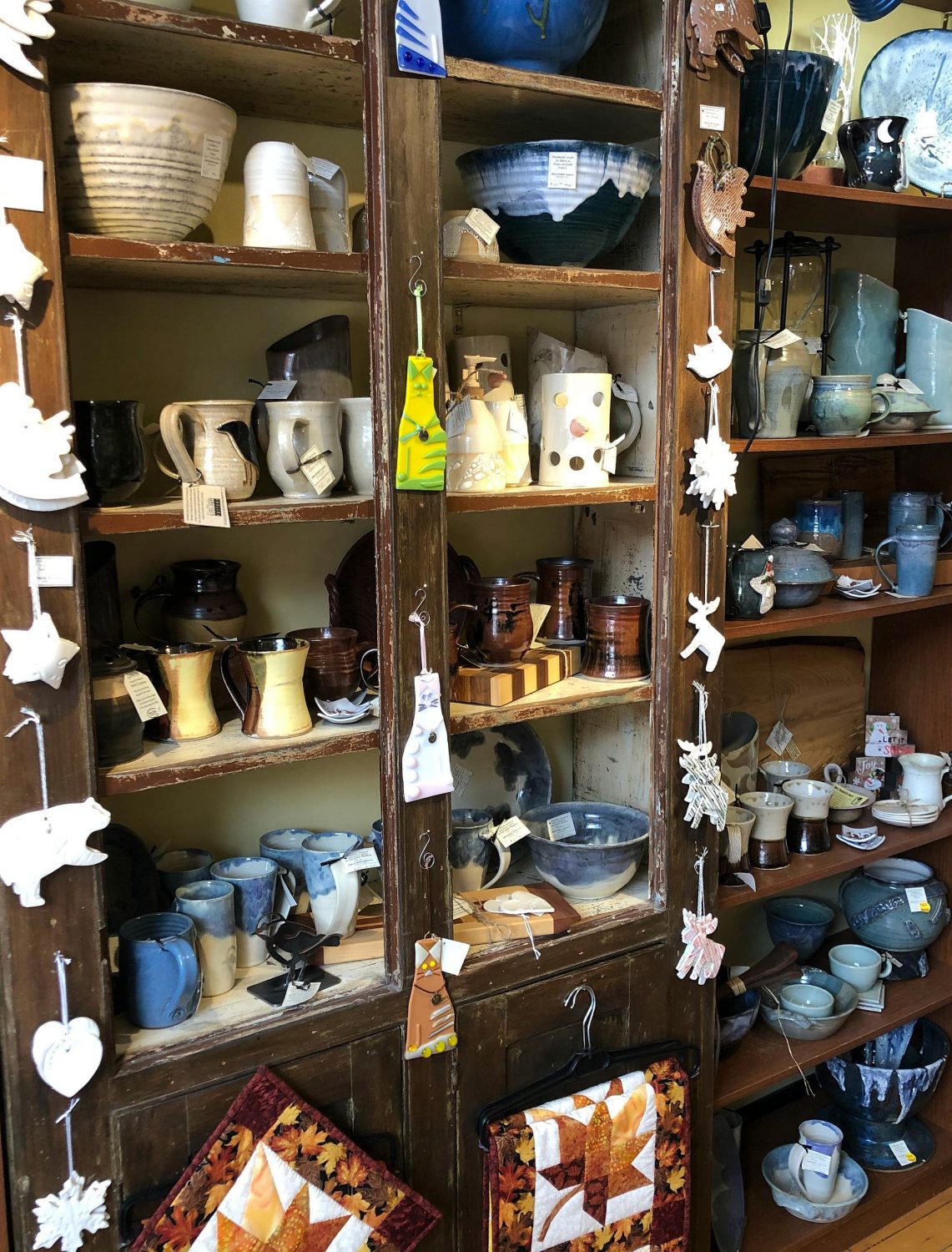 You know one of my fave places to visit when coming to Stratford is Small Mart General Mercantile. It's like you just walked into a 1950's mom & pop shop. It gives you all the nostalgic feels with its retro general store vibes. From retro candy and novelty gifts, to Canadian companies and artisan décor, this old-fashion general store provides a nod to the past, but items you can use in the future. It's located at 119 Ontario St.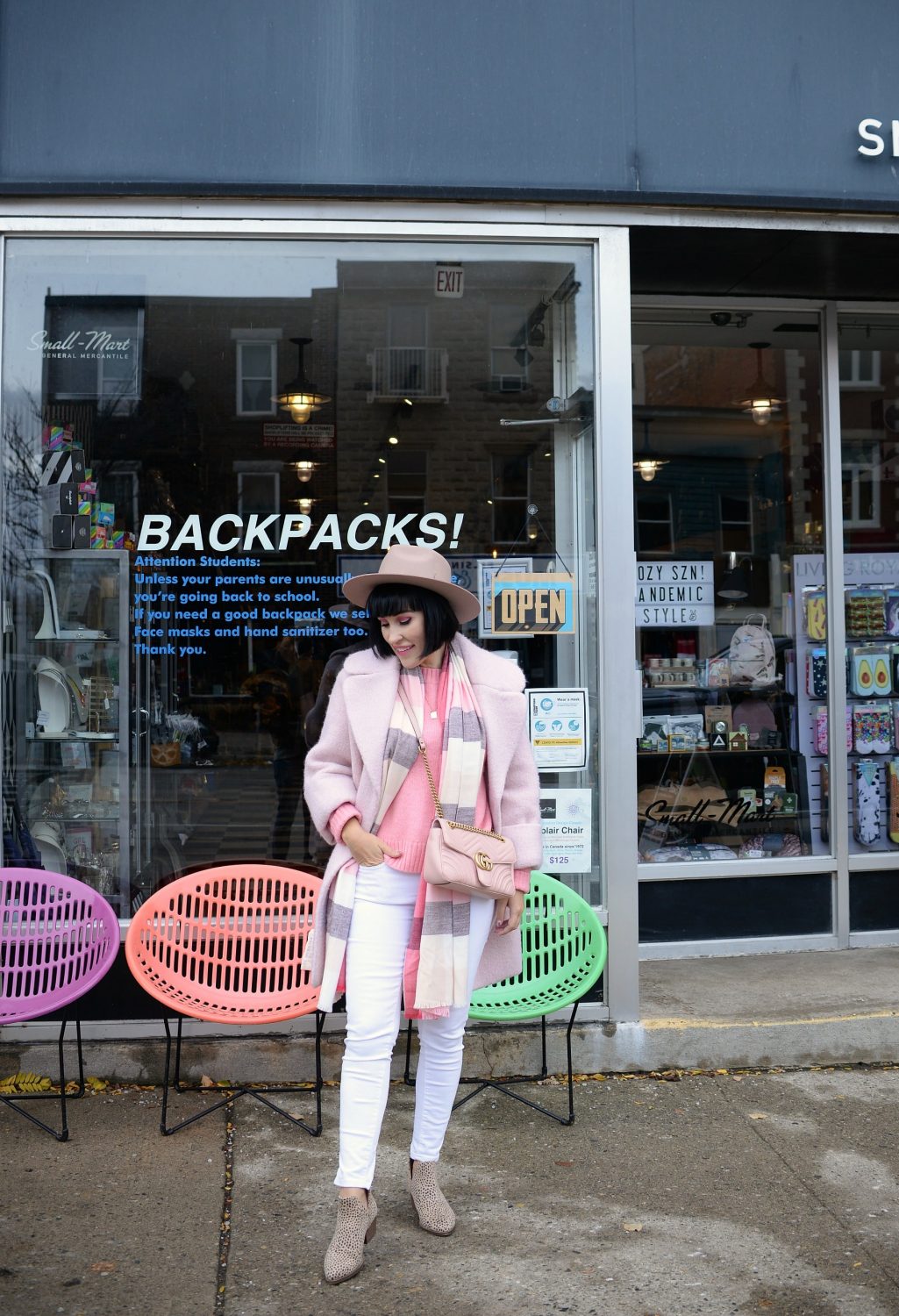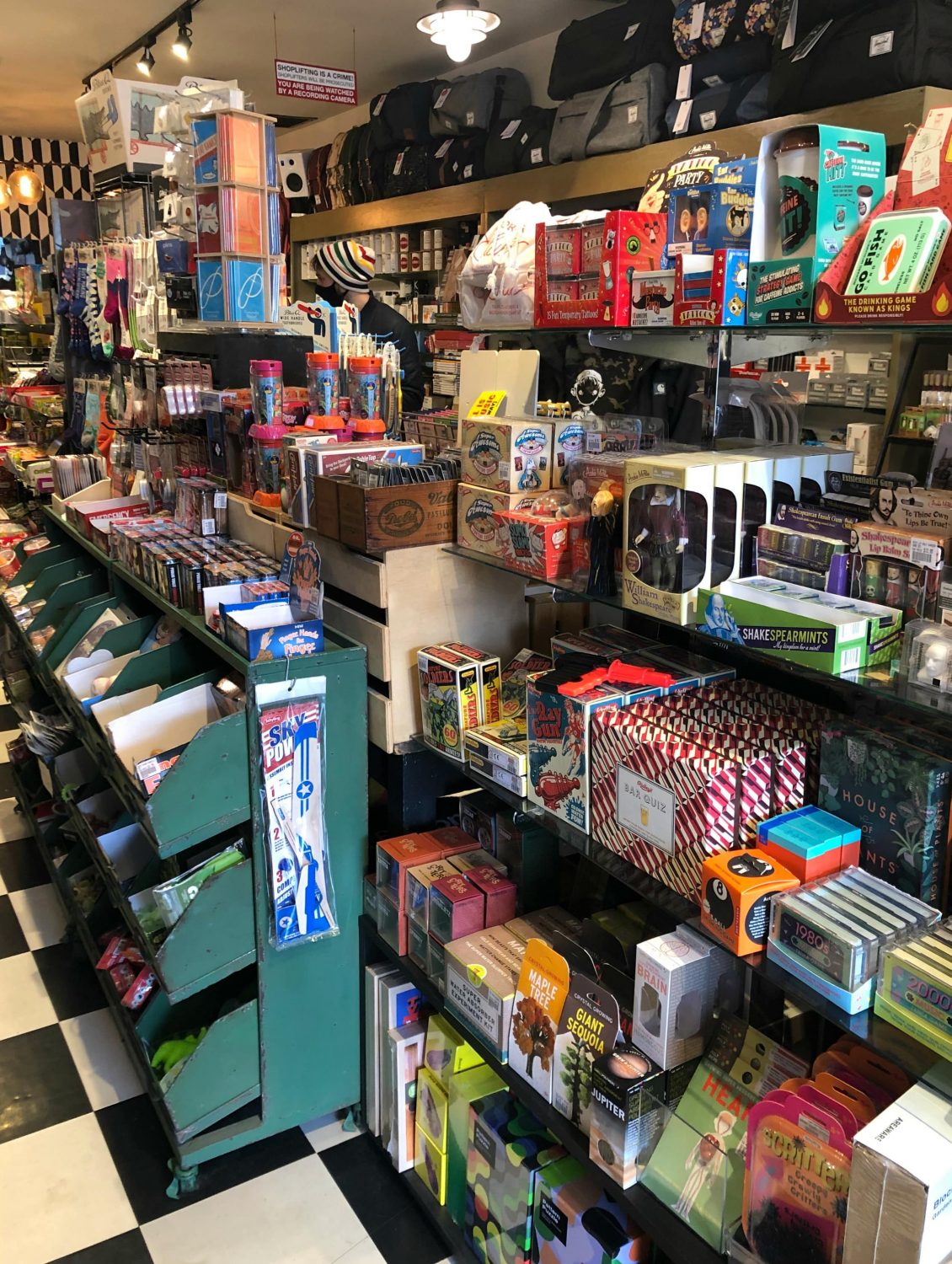 Another stop for all you foodies is Olive Your Favourites. With its wide selection of balsamic vinegars and olive oil, there is something for everyone. These make great gift ideas for anyone on your list. Although it can be a little overwhelming and intimidating (in a good way) when you first walk in, the staff does an amazing job at guiding you through it all. Since I don't know much about the industry, I left feeling a little more educated and excited for the flavours we picked out. It's located at 21 York Street.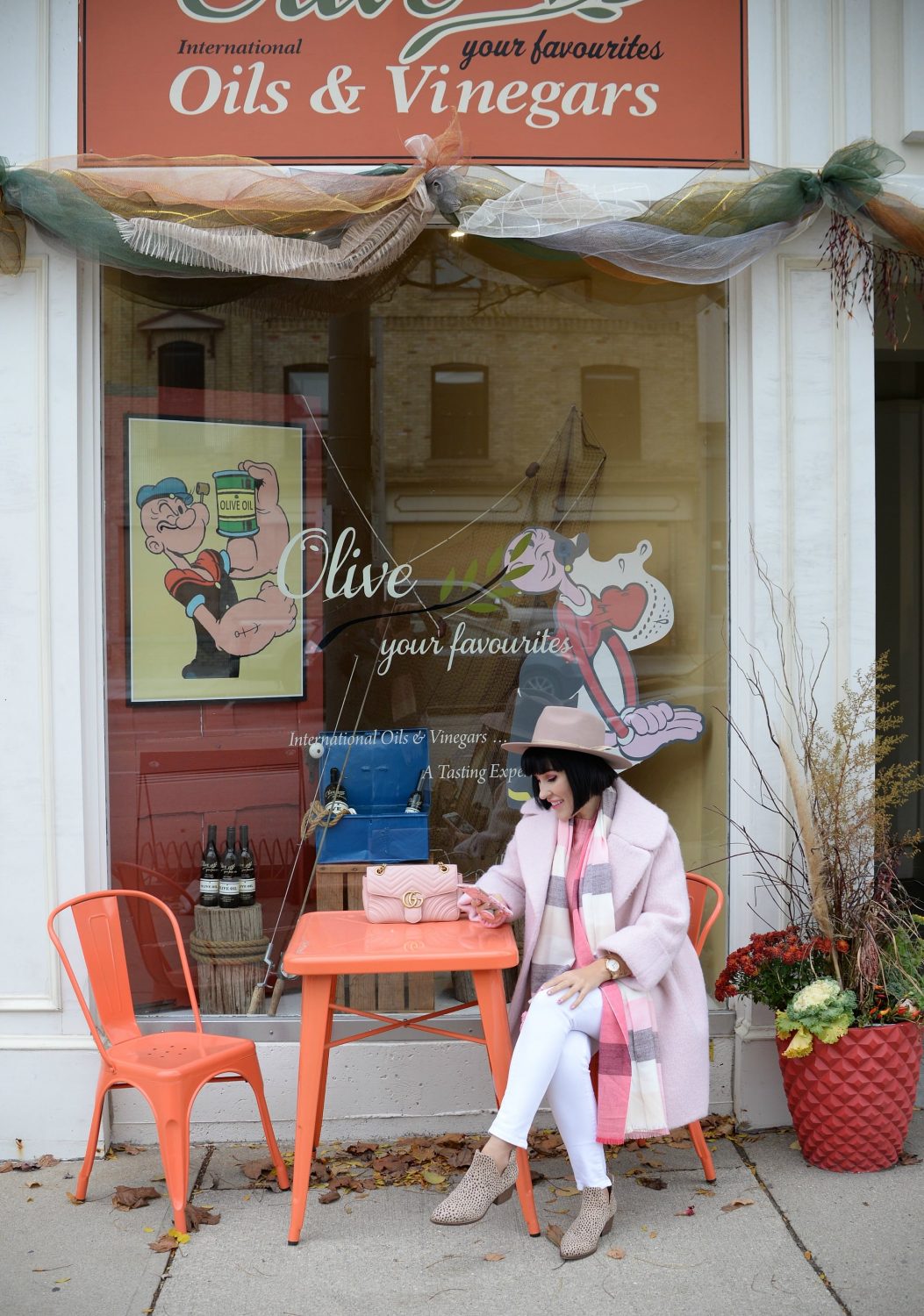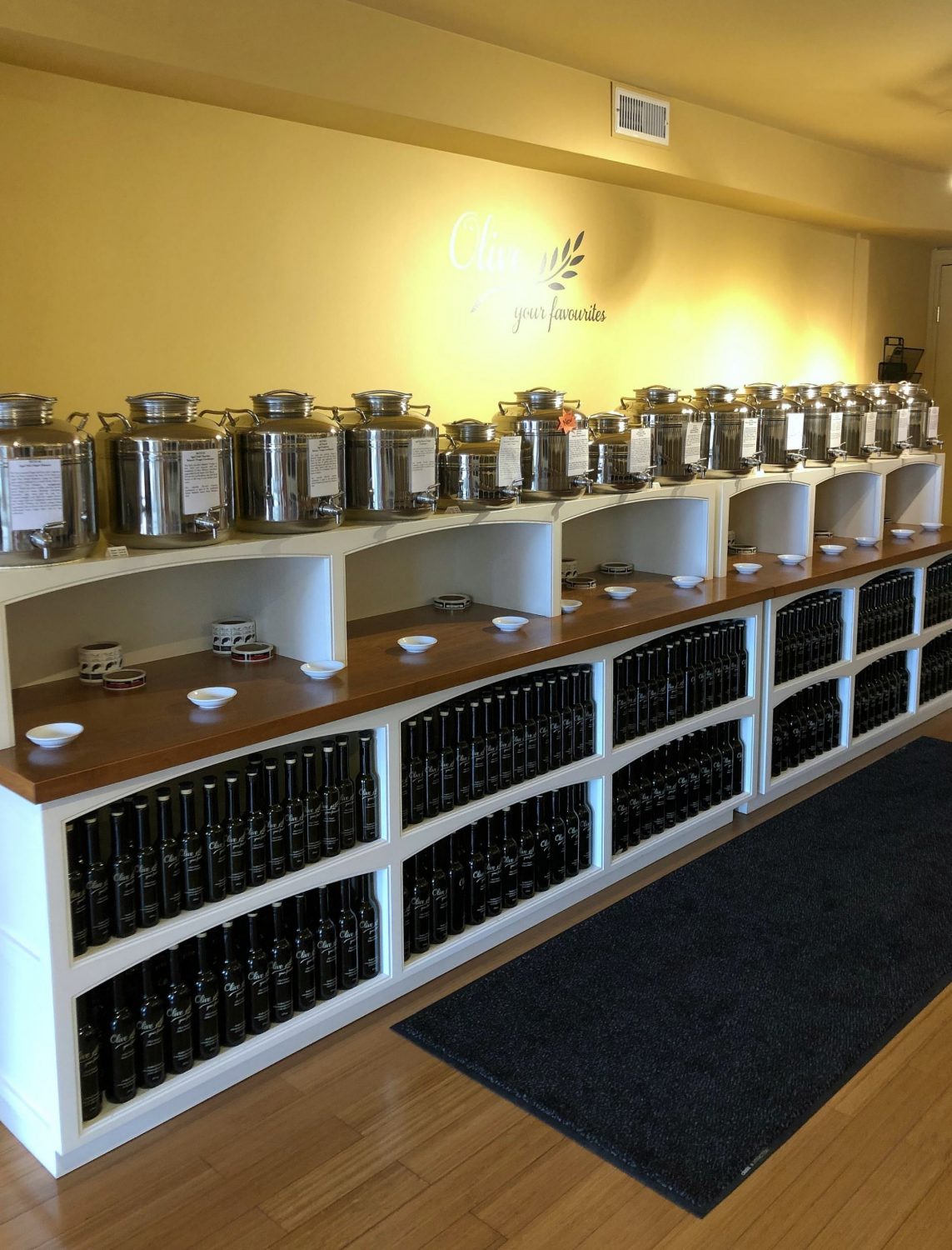 There's even a stop on the trail for your fur babies. The Barkery is a freshly baked, all-natural bakery for your furry friends. Their goal is to provide the best dog treats in town. With delicious, nutritious and healthy treats, you're going to be wishing you had four paws. They use high quality ingredients from local farmers that you won't find in your average dog biscuit. Actually, since everything is made with no added sugar, no corn, salt, food colouring or artificial flavouring, it's perfectly fine if you wanna share a treat with your doggie. It's located at 4 George St West.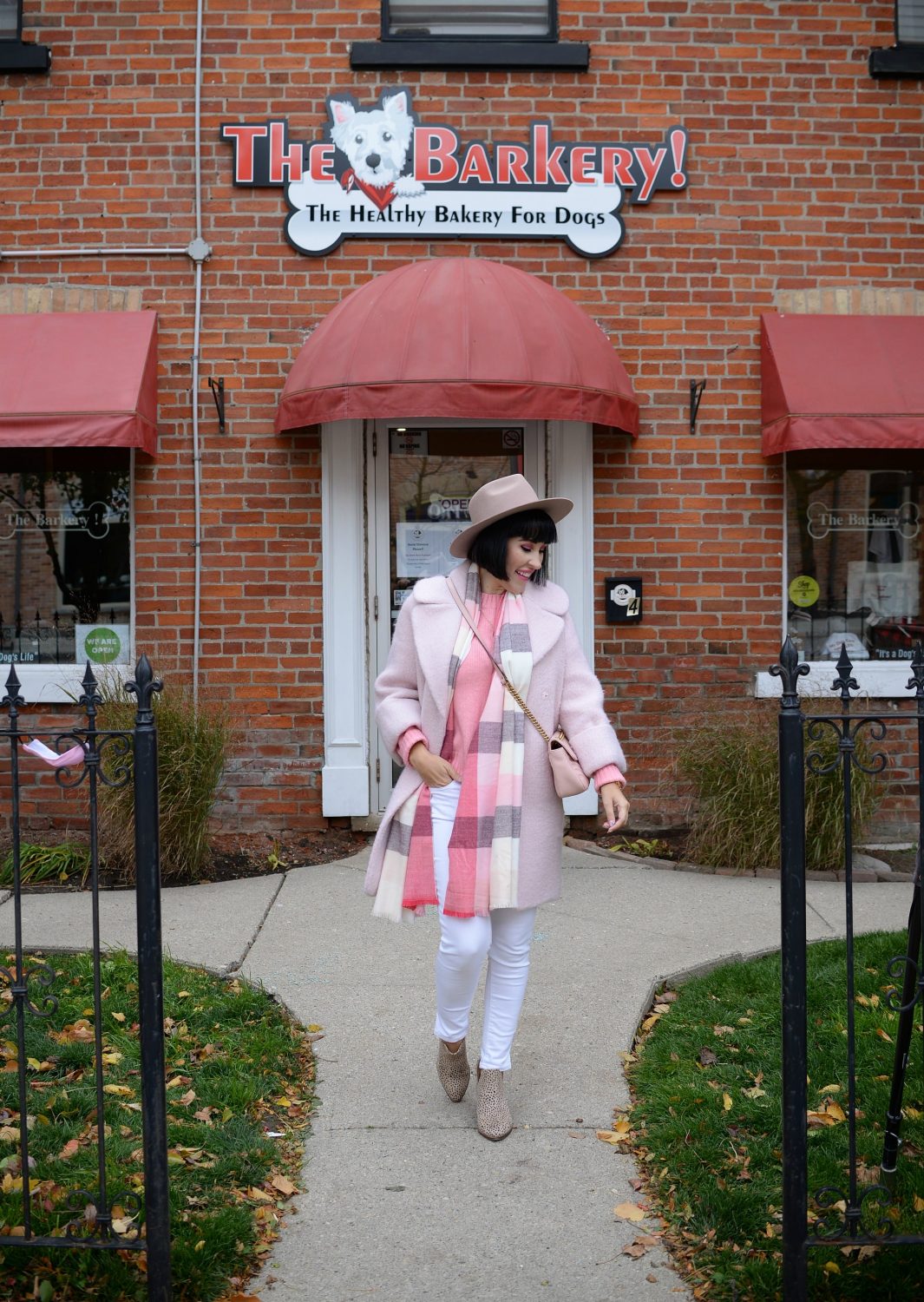 If you're looking for that truly special and one-of-a-kind gift, head to Bradshaws. This independent and family-run shop has been in business for over 120+ years and carries high-quality brands from around the world. From tableware, to home décor, to accessories and jewelry, to skincare products and gourmet foods, you could spend hours in this store and not see it all. Not only will you find unique and unusual brands, you'll find classics like Pandora, Clues, and Crabtree & Evelyn. It's located at 129 Ontario St.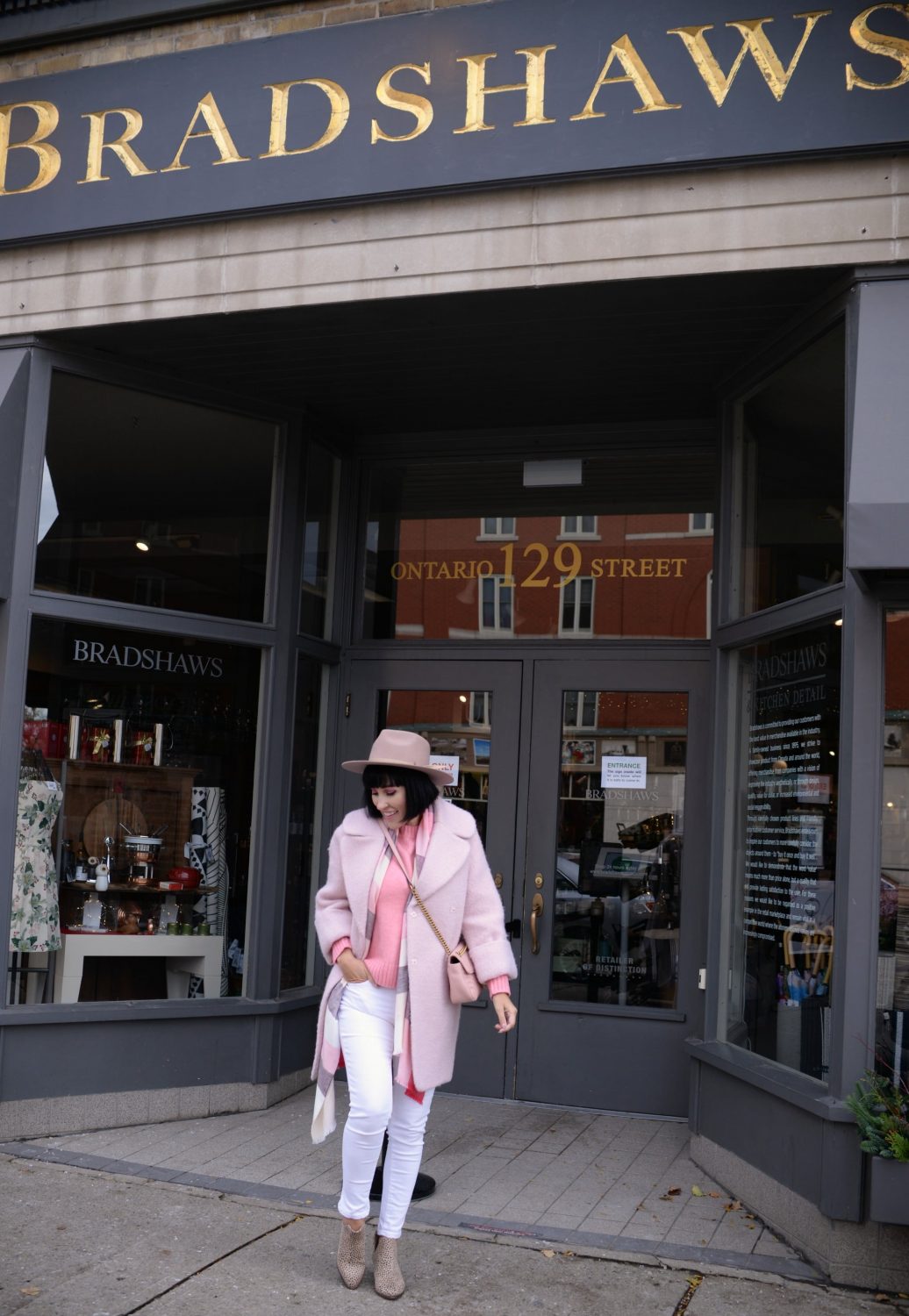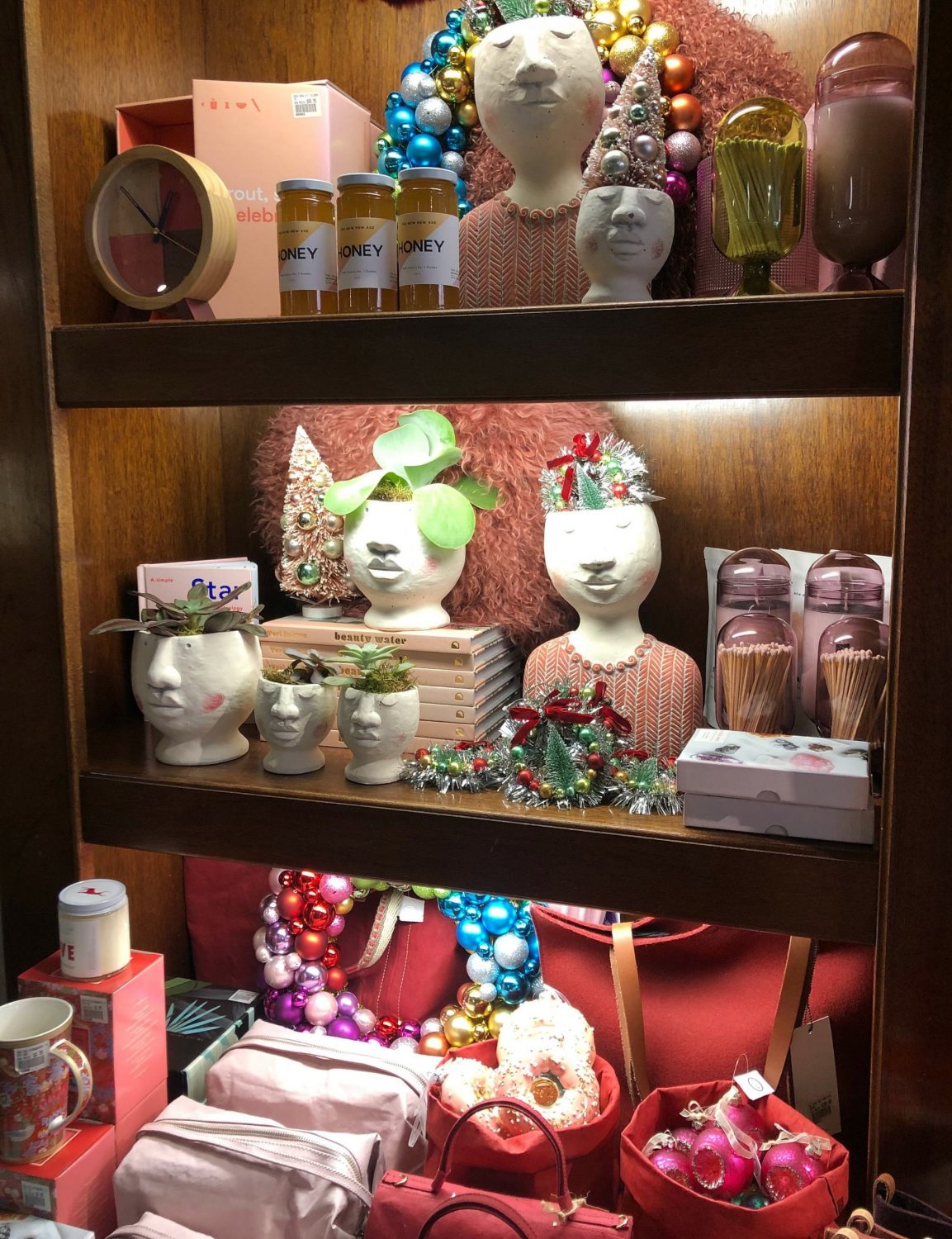 Rocky Mountain Chocolate Factory has been a Canadian cult-fave in the chocolate industry since 1988. All of the chocolates are handmade in small batches, using nothing but the highest quality ingredients. Whether you're looking for something sweet, salty, savouring, crunchy or smooth, they have it all.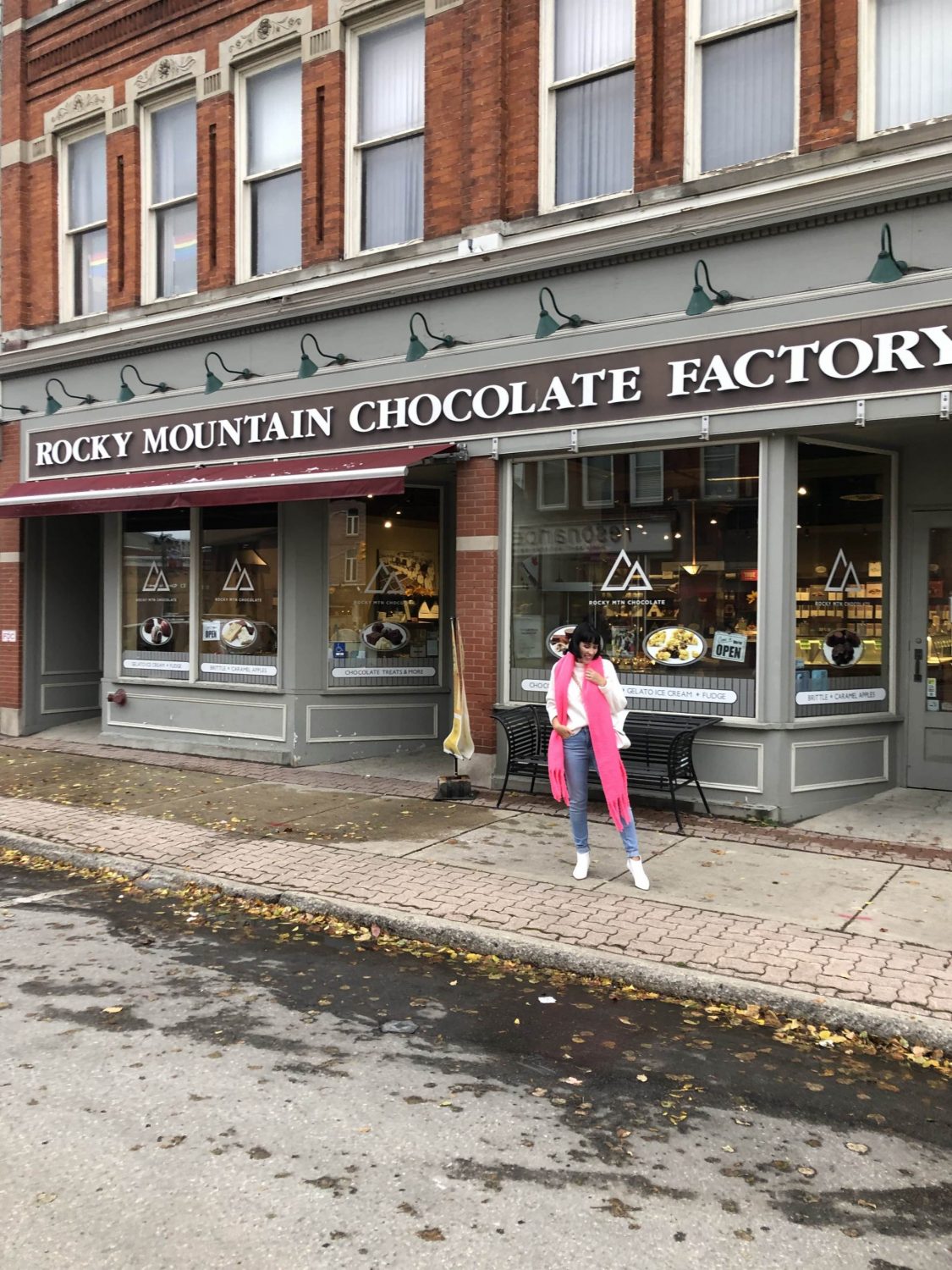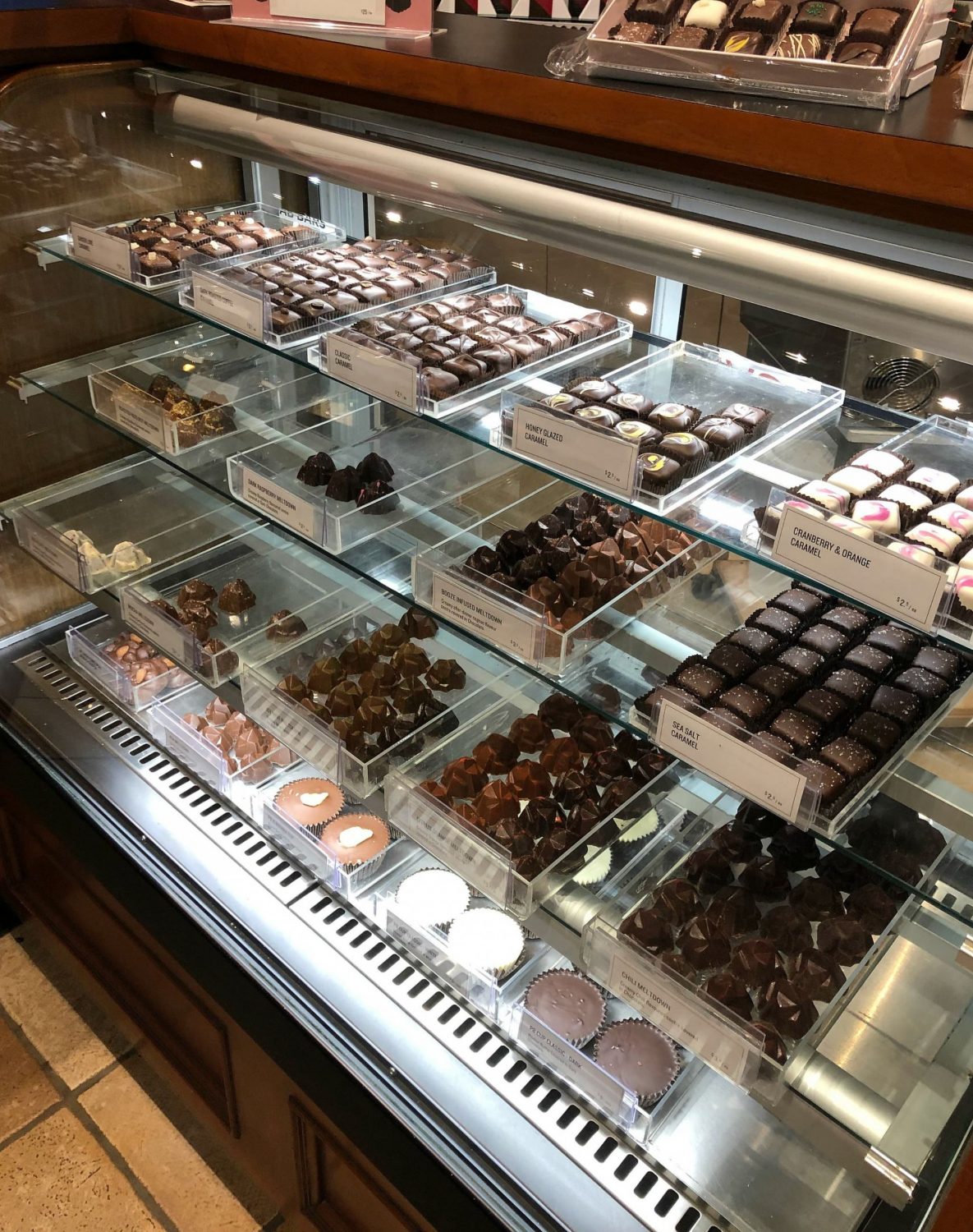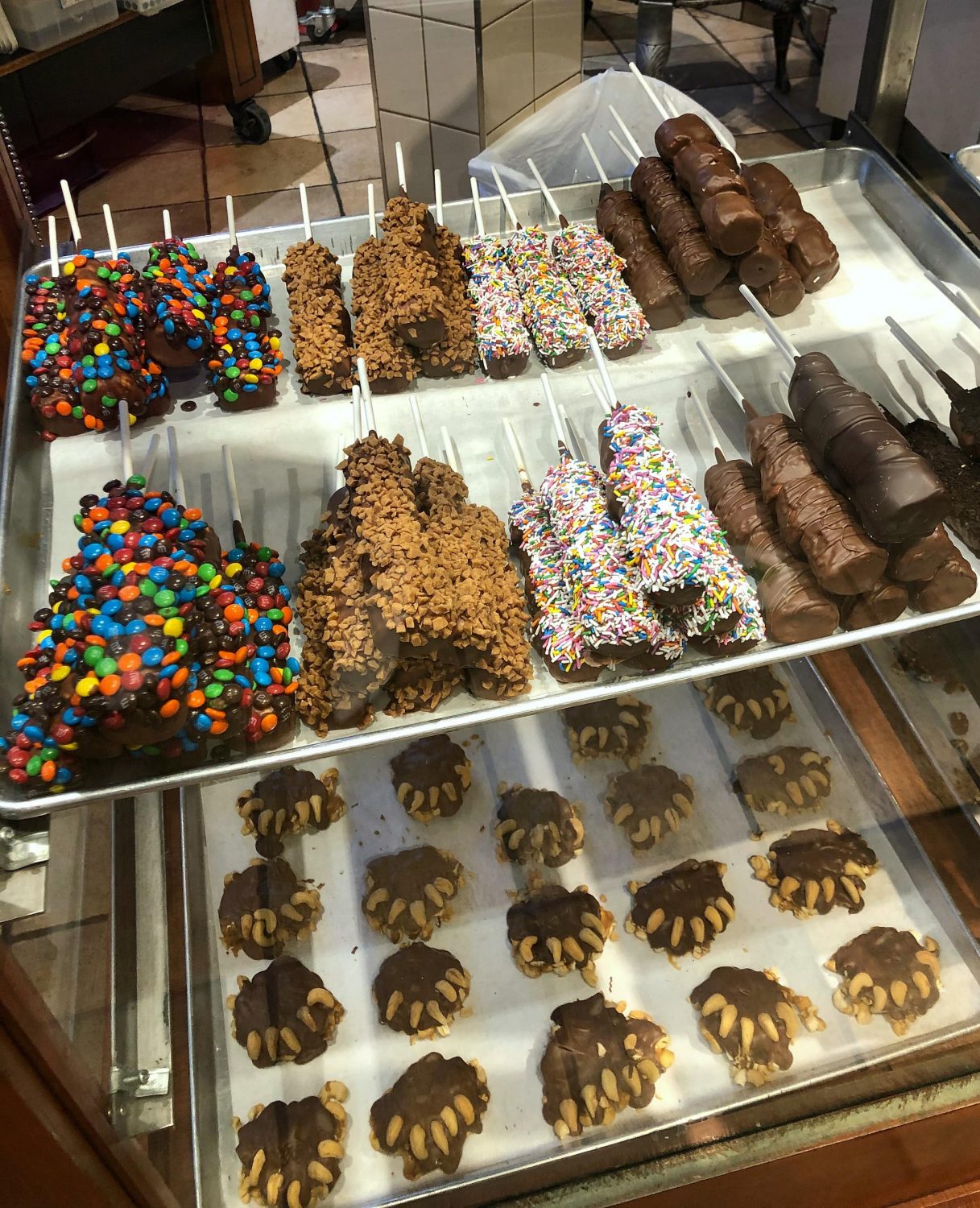 Sadly when we popped into illume Wellness Spa, a certified green spa that specializes in organic service and eco-friendly practices that uses clean beauty products, they were fully booked for the day. That doesn't mean we didn't get a rundown on all their services and the products they use, which only left us itchy to come back. Indulge and pamper yourself this holiday season with one of their therapeutic green spa experiences. It's located at 35 York & 36 Ontario Street.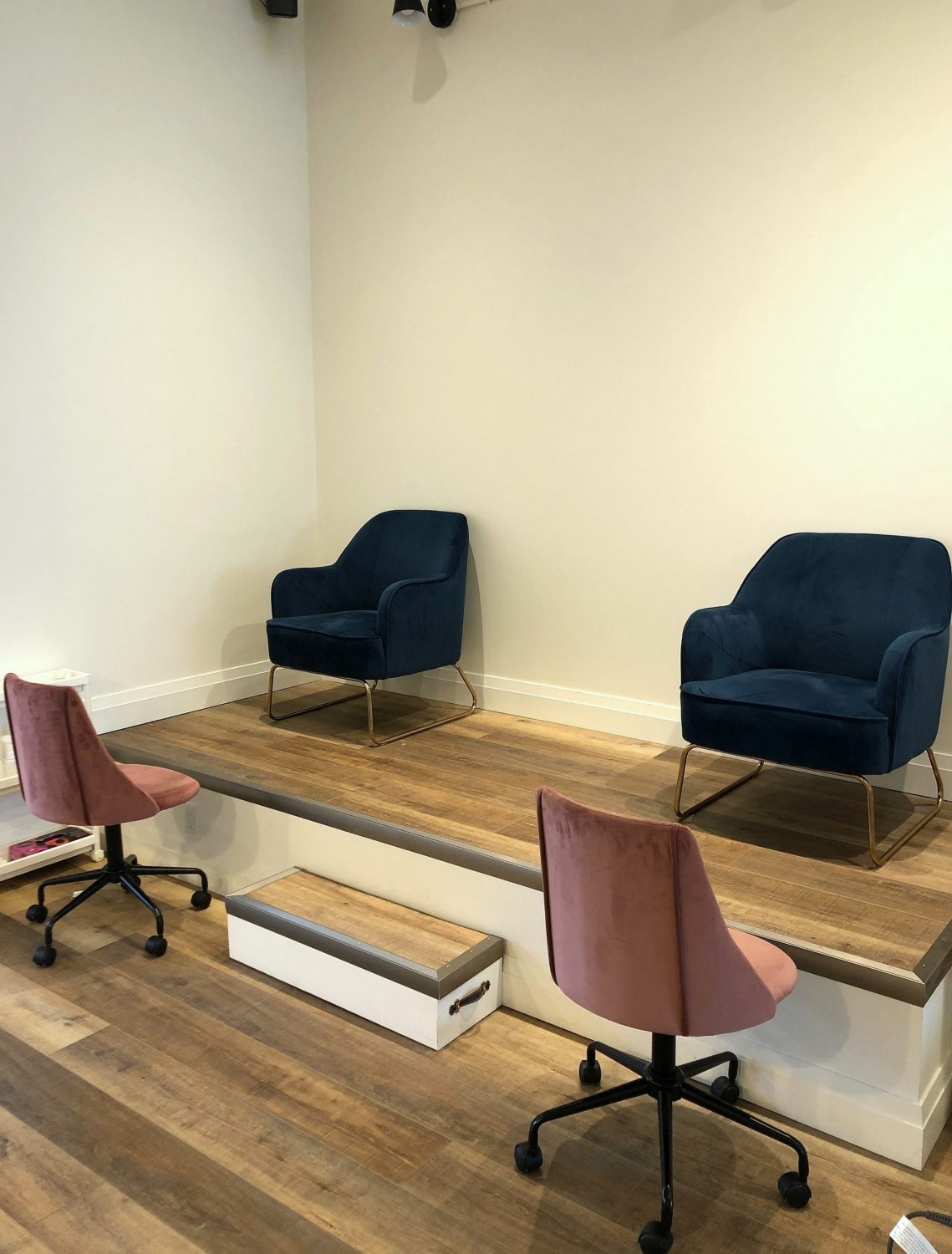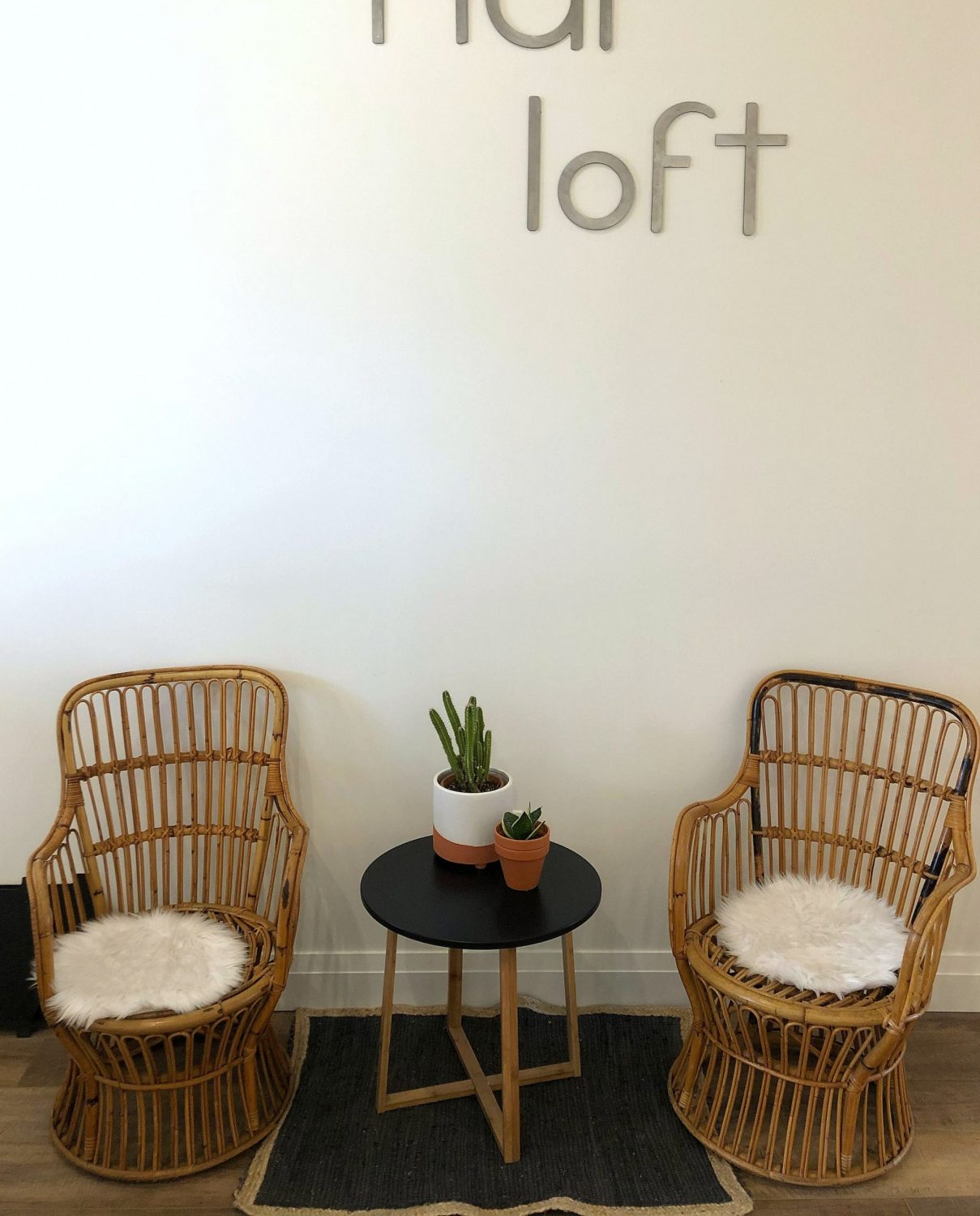 Sadly, we forgot to shoot some photos when we visited Zen Woodworking on the trial, but the craftsmanship that goes into every piece is spectacular. The boys hand craft every piece, from furniture, cabinets, charcuterie board and beyond, they do it all. Its located at 217 Erie St.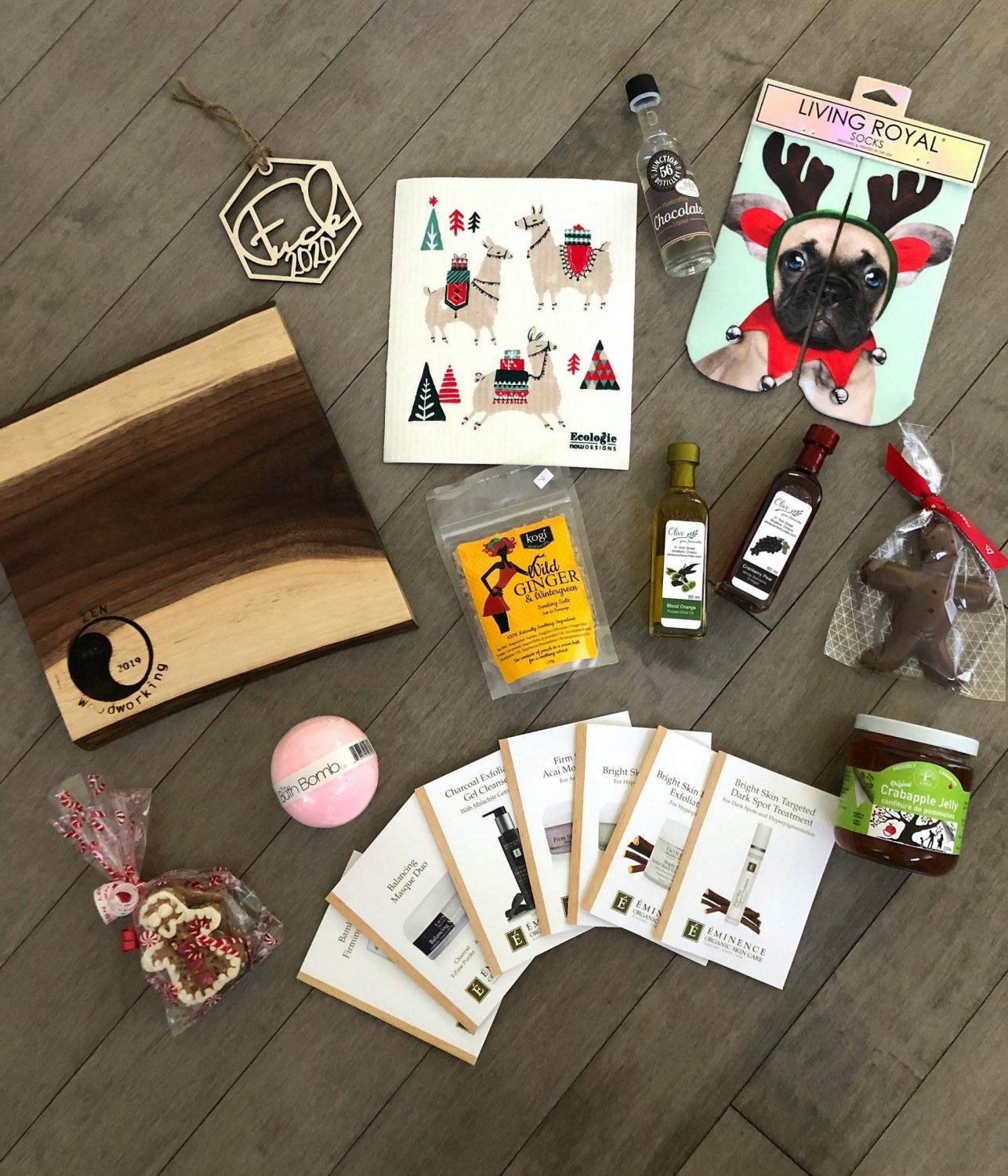 For lunch I highly suggest Sirkel Foods. Be prepared to wait, the lineups are long, but the food is totally worth the wait.  I can see why it's always incredibly busy, the portion sizes are huge, and everything is extremely flavourful. Not only is there a large selection of vegan dishes, all the bread, salads, sandwiches, and baked goods are homemade and prepared on site. You're guaranteed freshness and high-quality ingredients. The mac & cheese was to die for, and let me just tell you, the portions were so big, I didn't even finish a third of it. With Covid, they are only offering take-out, but I highly suggest taking your lunch to Tom Patterson Island and enjoy the view of the water. It's located at 40 Wellington Street.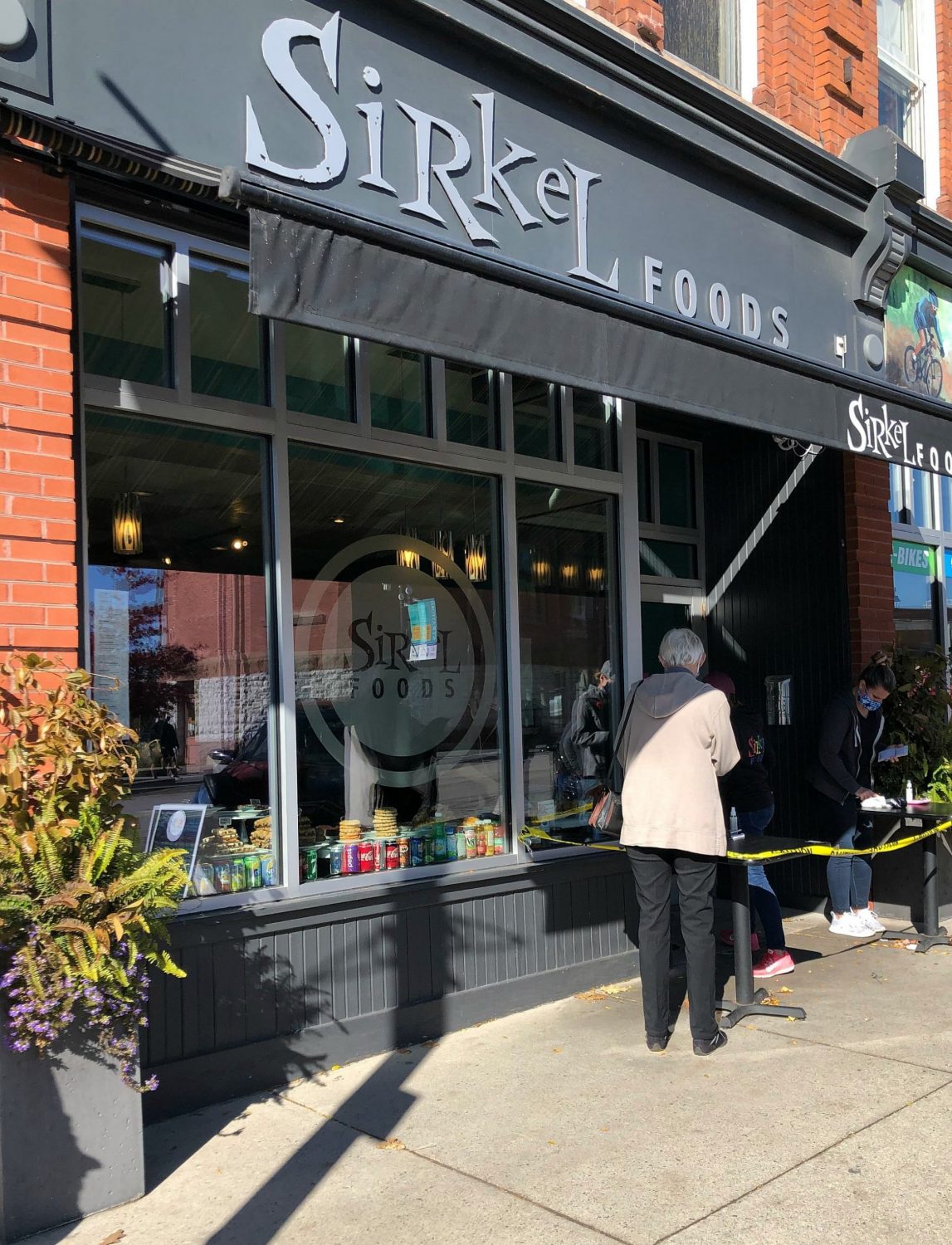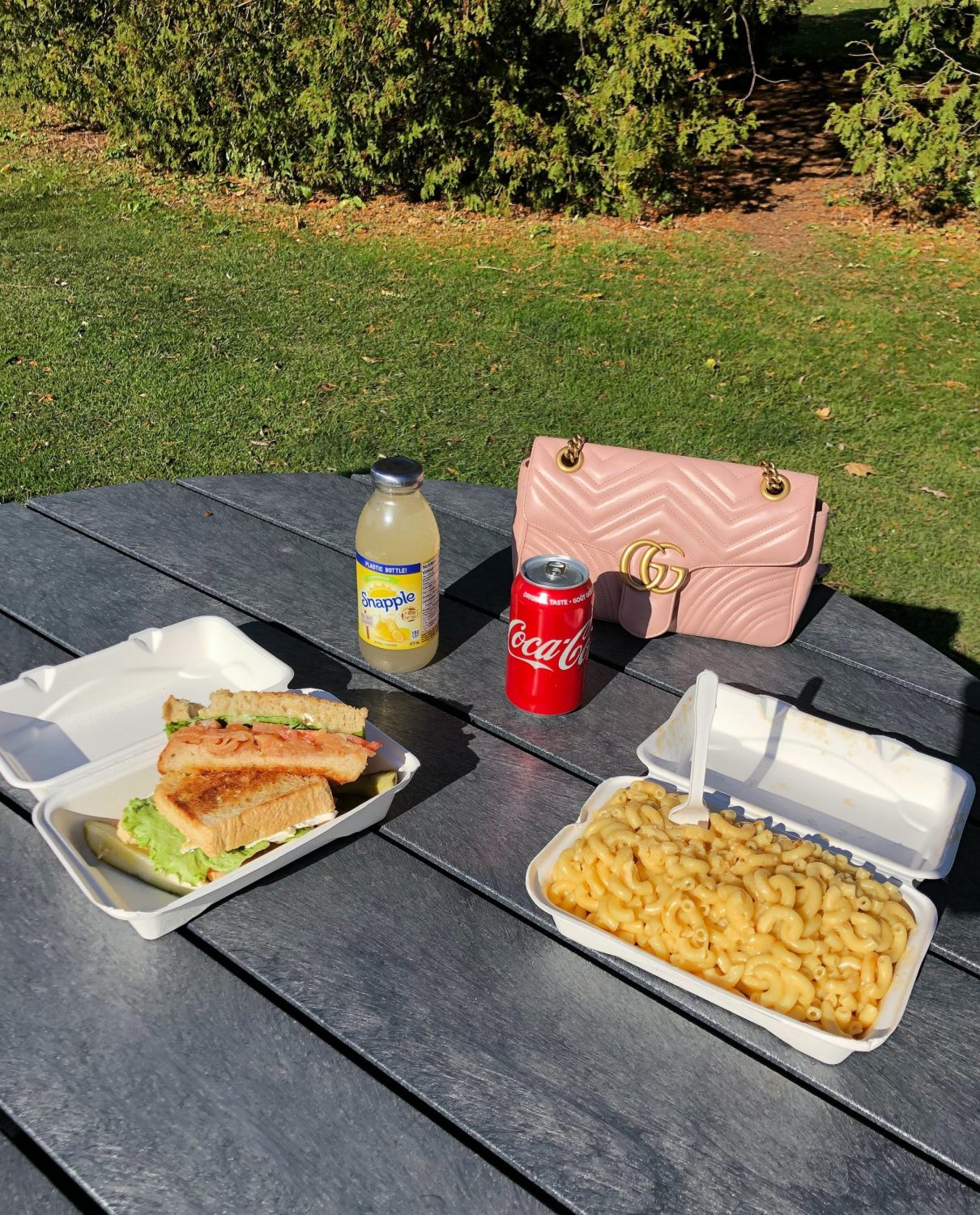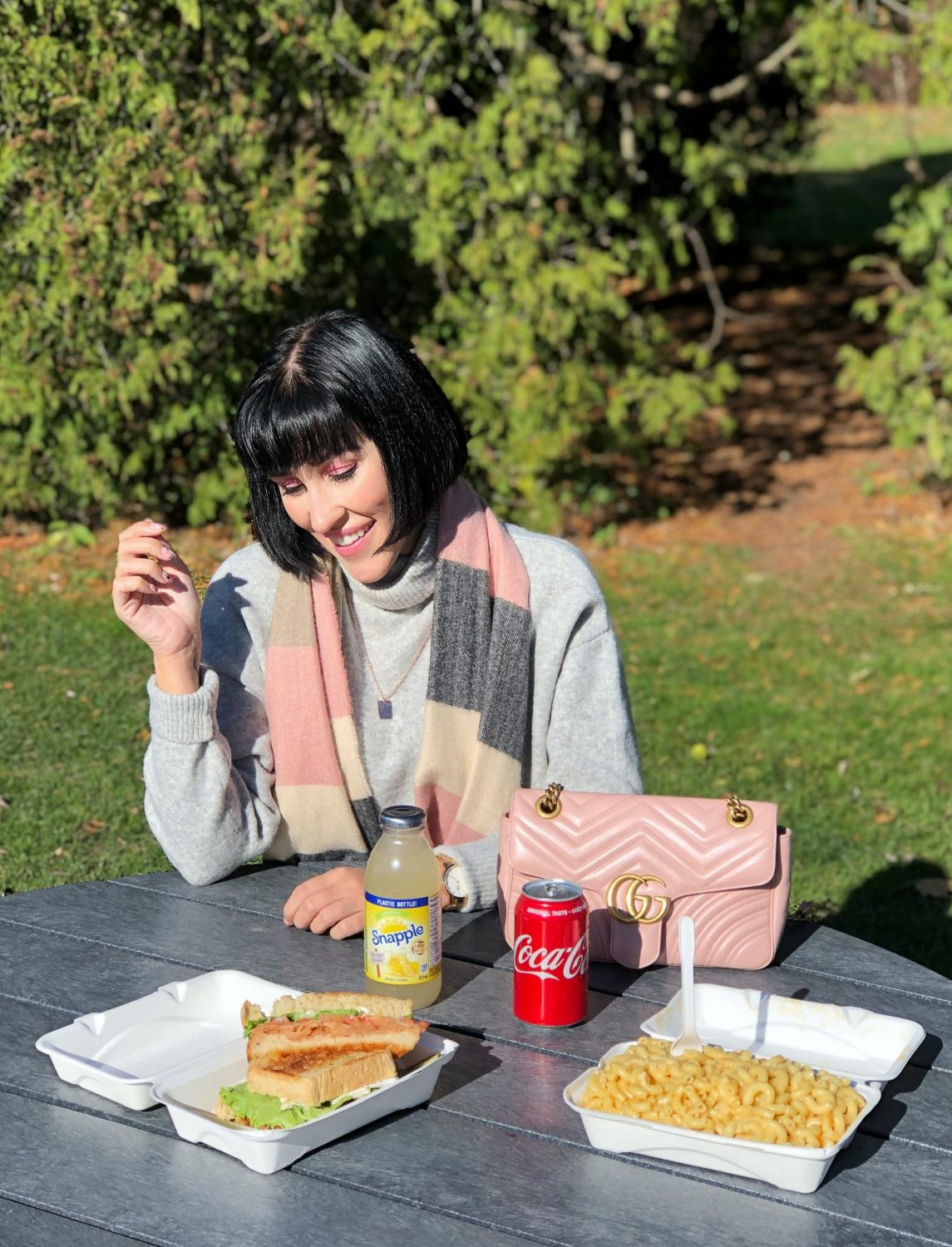 For dinner, there's no better place for pizza in Ontario than Pazzo Pizzeria. Its even been voted Stratford's best thin crust pizza, so you know it's going to be good. This upscale pub offers up the most delicious and mouth-watering pizzas you'll ever try. Although it's nothing too fancy, it's the perfect place to grab a local craft beer, a handmade pizza, and maybe a sweet treat after a busy day. With its chilled and relaxed atmosphere and its friendly and knowledgeable staff, it's a pleasant place to visit for a casual meal and drinks.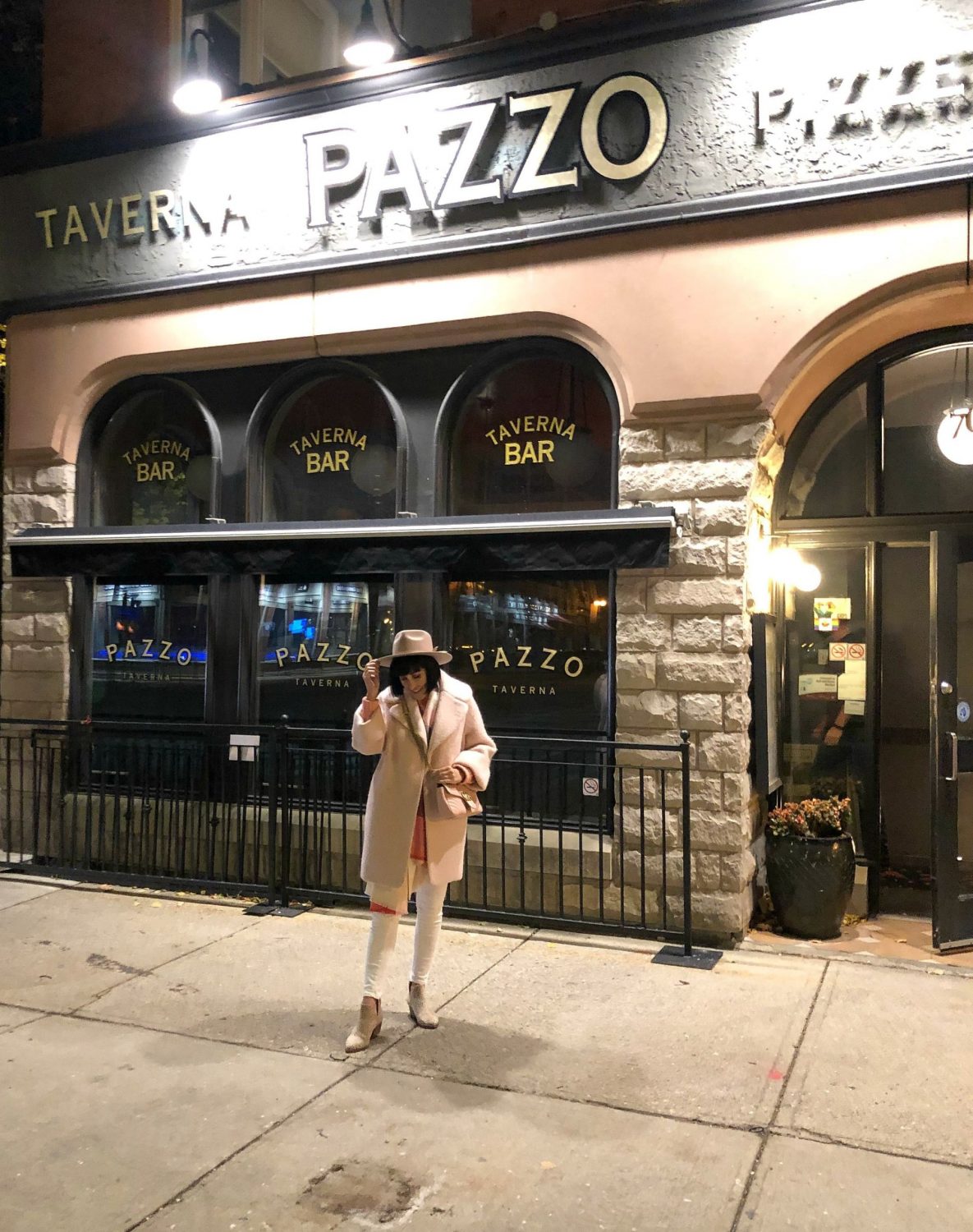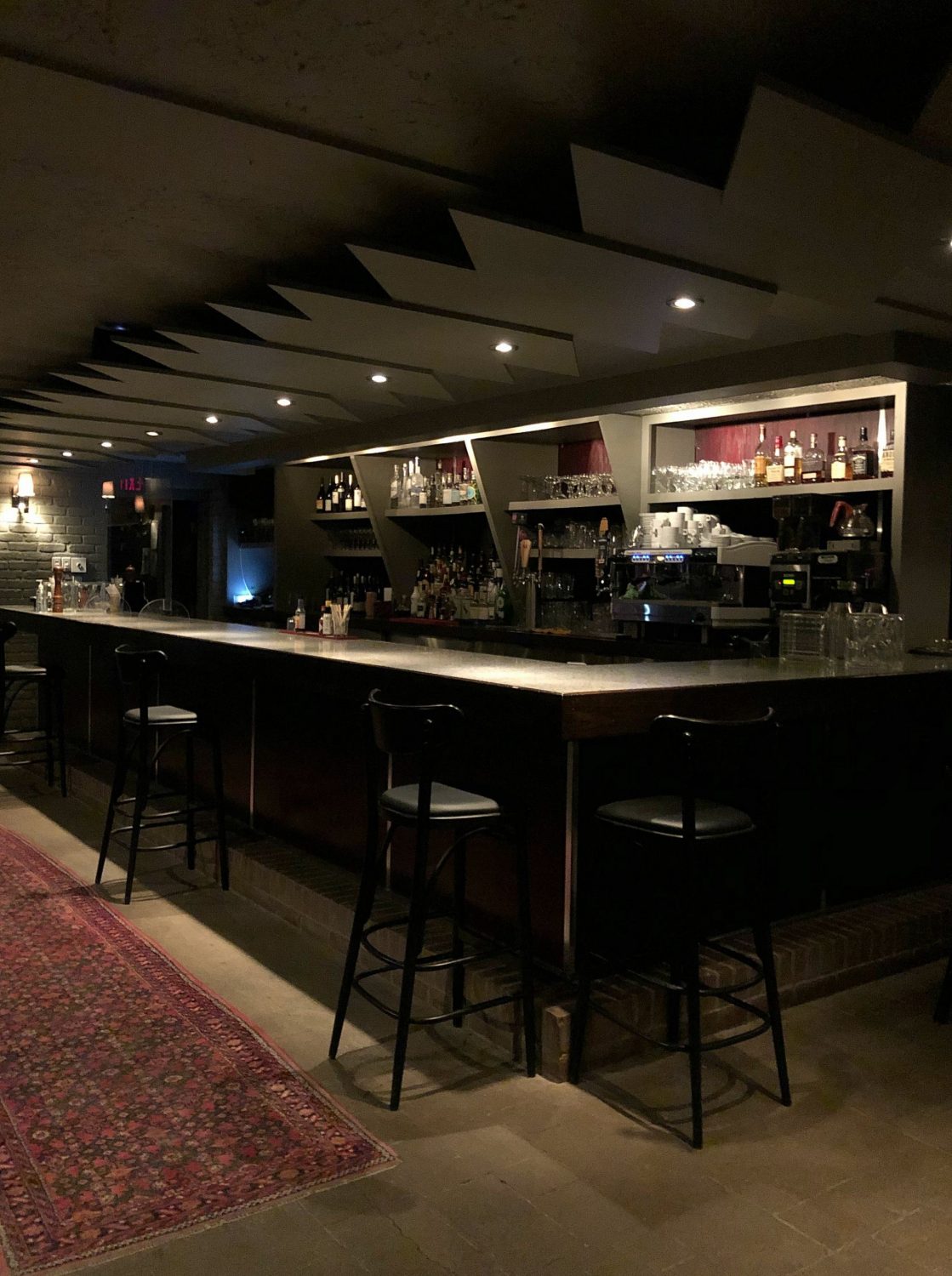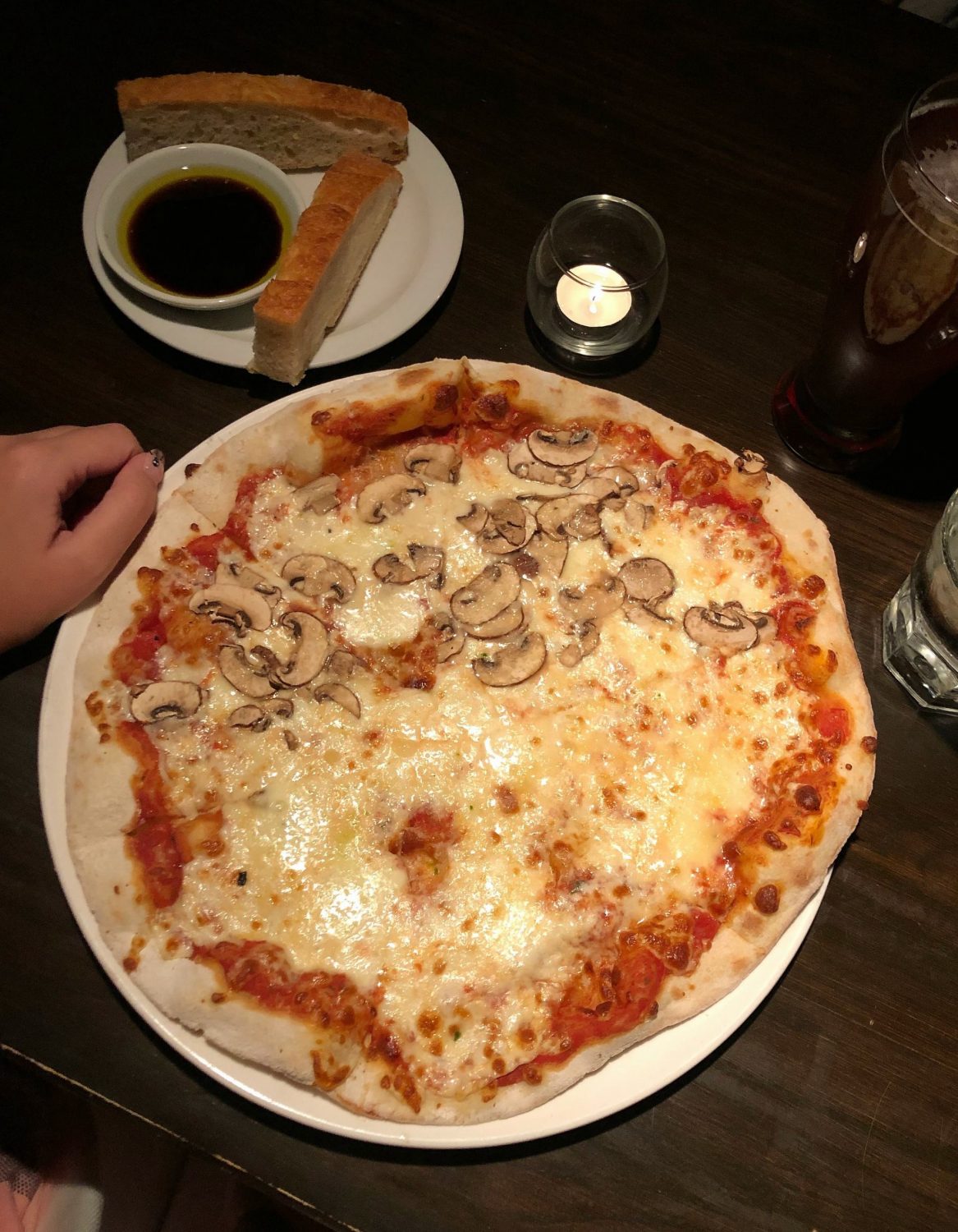 Since you won't be able to get all your shopping done in one day, why not spend the night. Stratford is filled with trendy little boutique hotels, but my new personal fave is The Mercer Hotel. Not only does it feature a restaurant and hotel hall right in the same building, but it was newly renovated this year. On the second and third floors, you'll find 14 guest rooms, each one different from the next. It's just steps away from all the hotspots, including all the shops, businesses and restaurants on the Christmas Trail.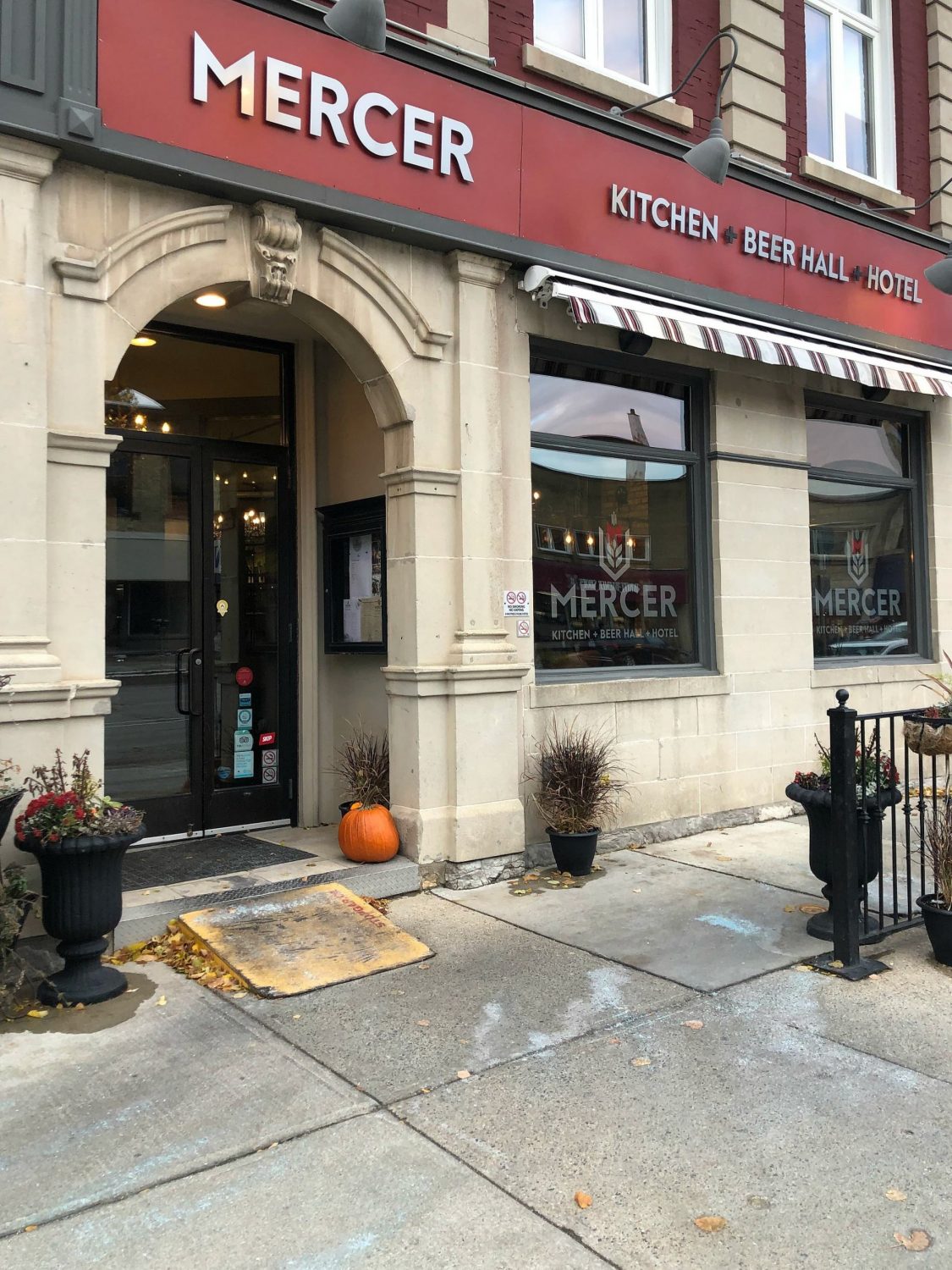 Upon arriving at the Mercer Hotel, you'll immediately be greeted by its friendly staff. Although the bar lounge may be warm moody and quite dark, you'll be pleasantly surprised how the hotel rooms feel bright and airy. The rooms are spacious, beautiful and with modern-day furnishing. Something totally unique and unlike the entrance way when you first walked in. Walking into your private room, you'll be welcomed by high ceilings, which leaves the room feeling grand and luxe. The large window provides a ton of natural light and an excellent view of the water.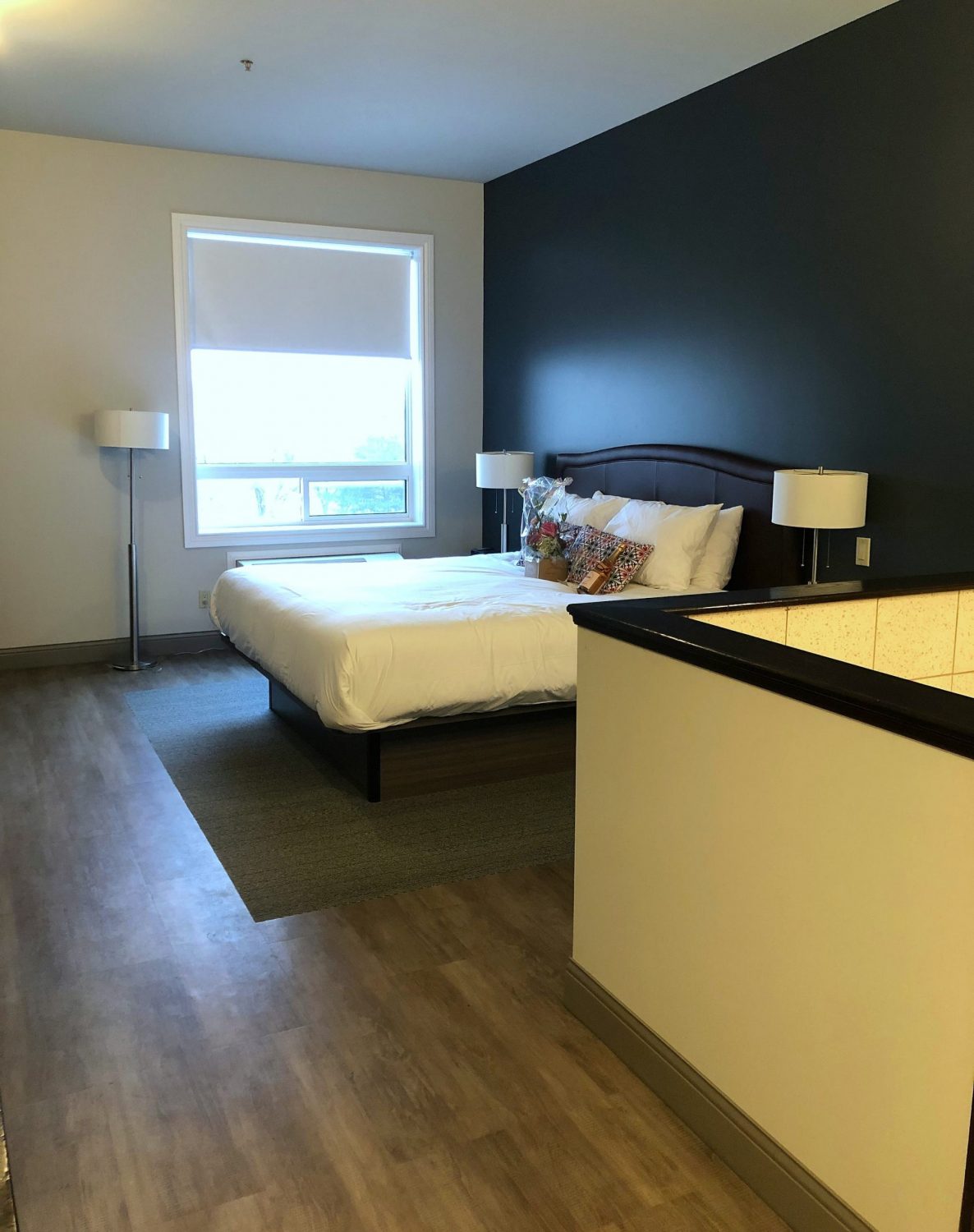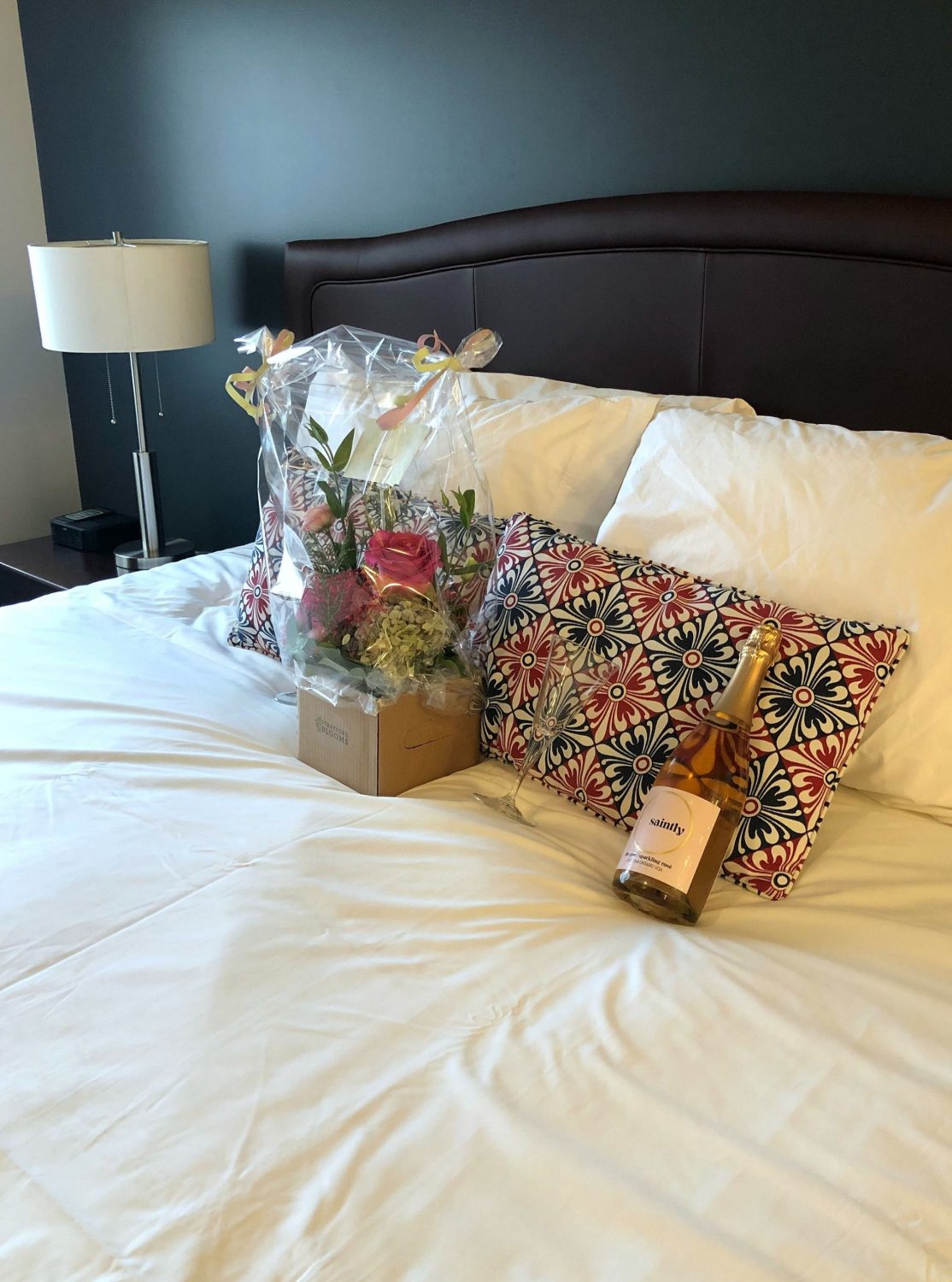 Even though it's an open-concept room, it still features a spa-like bathroom. It comes equipped with a Jacuzzi tub, perfect for soaking tired muscles and tender footsies after a long day of shopping. It also comes alongside a separate shower with multiple-spray heads for maximum relaxation. Whether getting out of the shower or bath, make sure you slip into a bathrobe for that extra touch of luxury.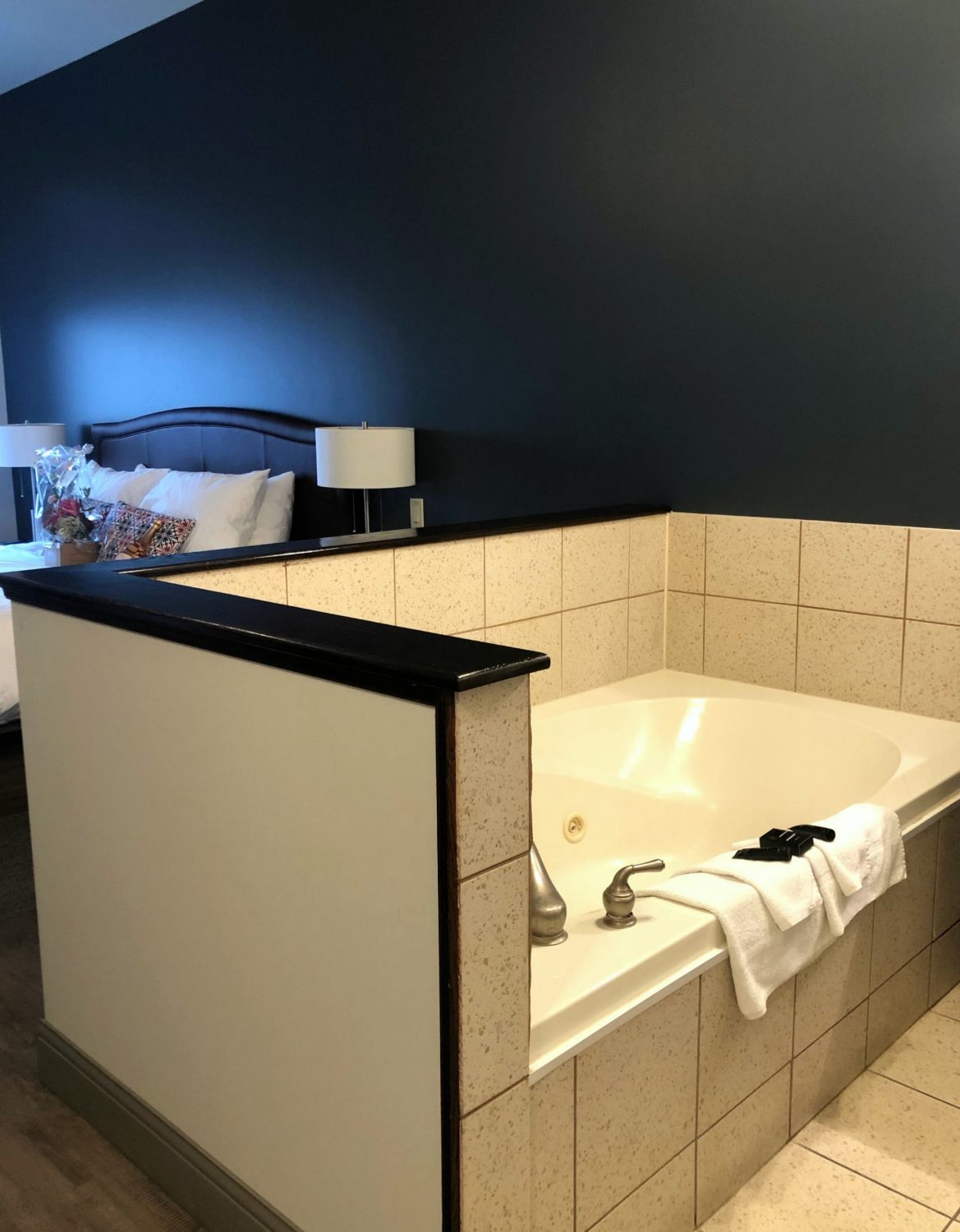 The bedroom has a chic, fresh and contemporary feel with a king size, pillow top mattress and deluxe headboard. For someone who tends to get chilly at night, the irresistibly soft and warm duvet was a nice touch. As soon as your head hits the cloud-like, incredibly soft and plush pillows, it's lights out. It's the perfect place to relax, recharge and get a good night's sleep before taking on a busy day. It even comes with a large flat-screen TV for your viewing pleasure.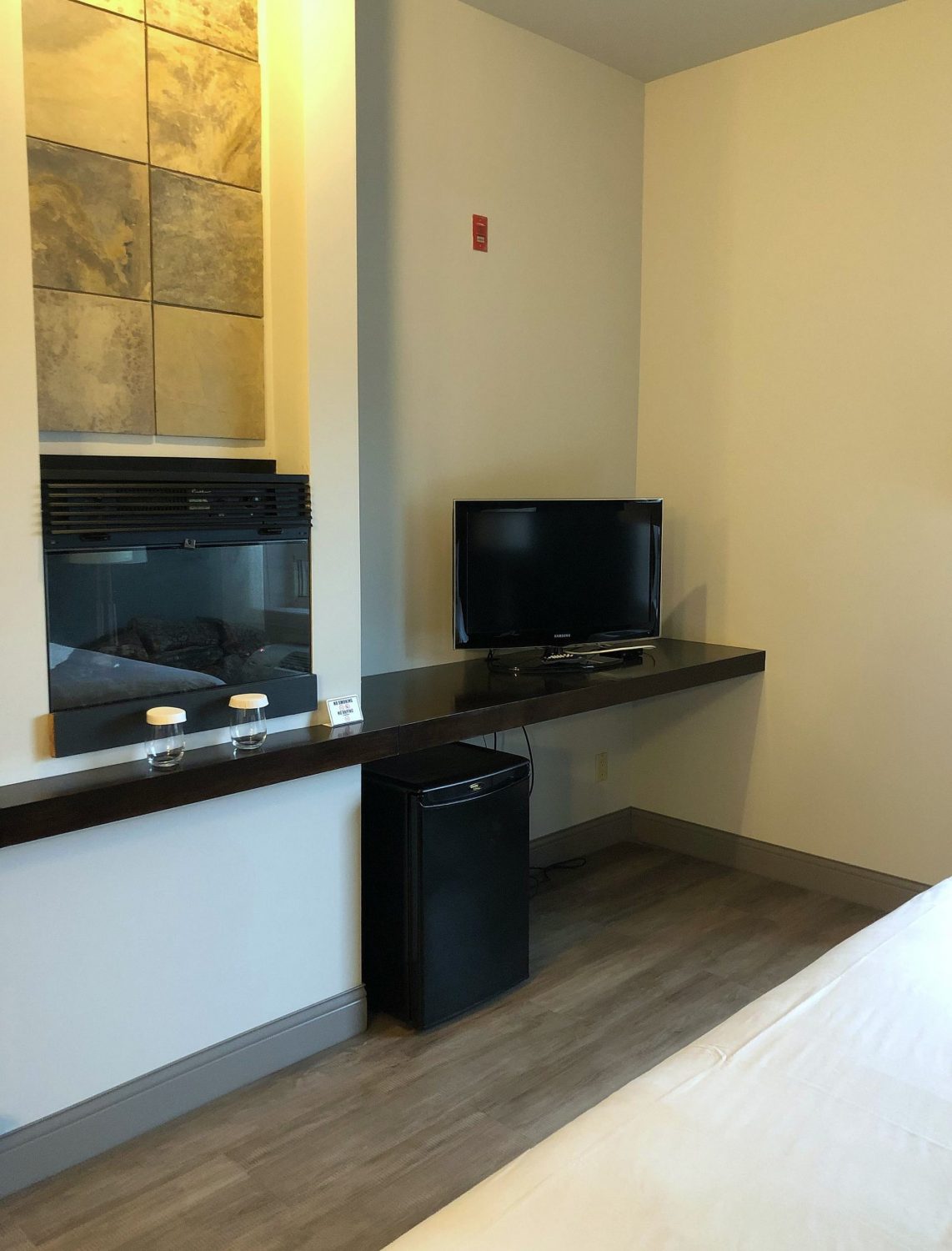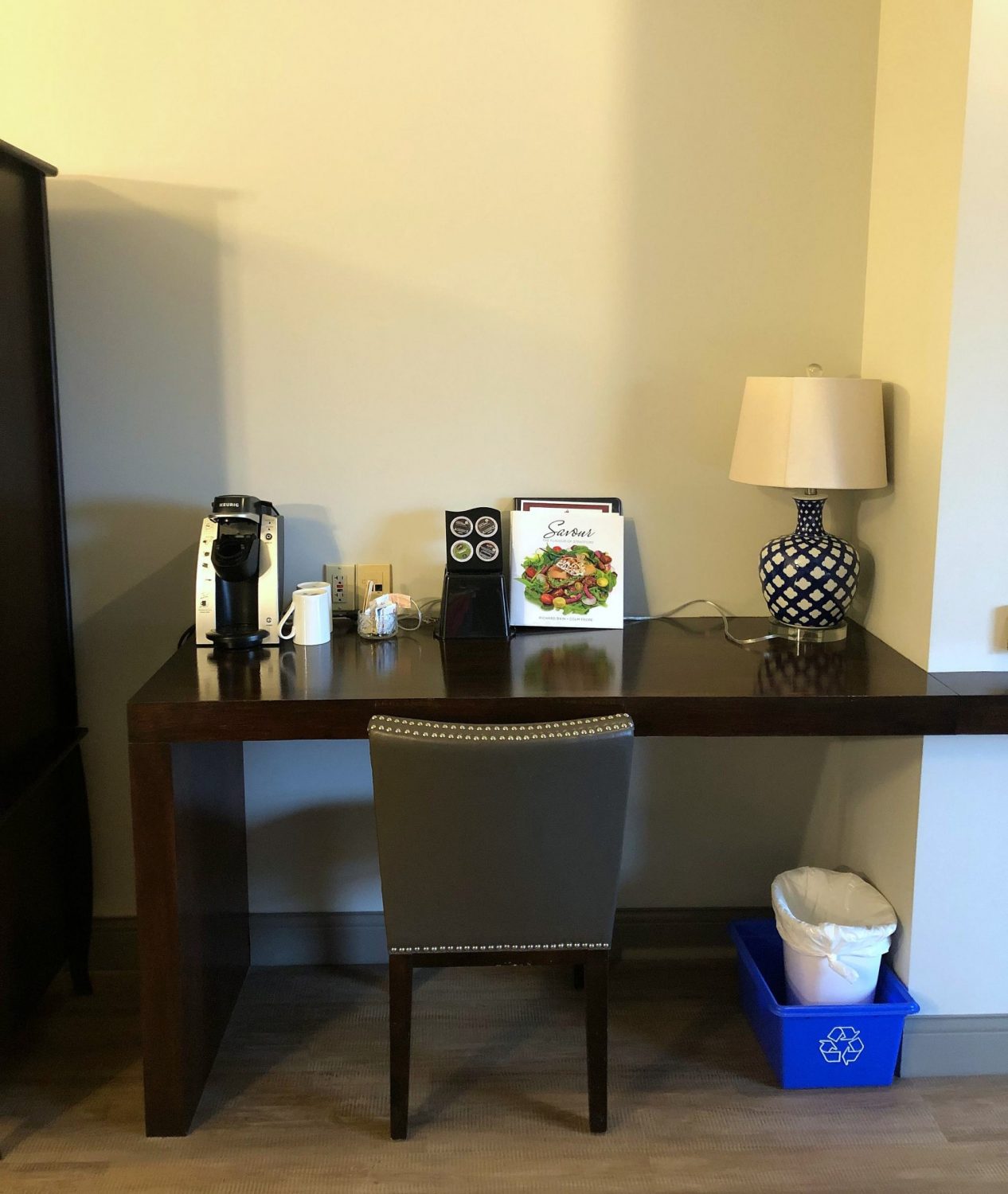 If you're visiting next month, or right into January, don't forget to experience the towns first ever Lights On Stratford. The city will transform the downtown core with luminous art and interactive light installations. Through the use of light and projections, City Hall and the new Tom Patterson Theatre will be dramatically brough to life. An interactive light exhibition will partner downtown storefronts in a coordinated Streetside experience. These exhibits along with the creation of the Shakespearean Garden of a Thousand Lights and the illumination of Tom Patterson Island will bring light and joy to winter streets of Stratford.