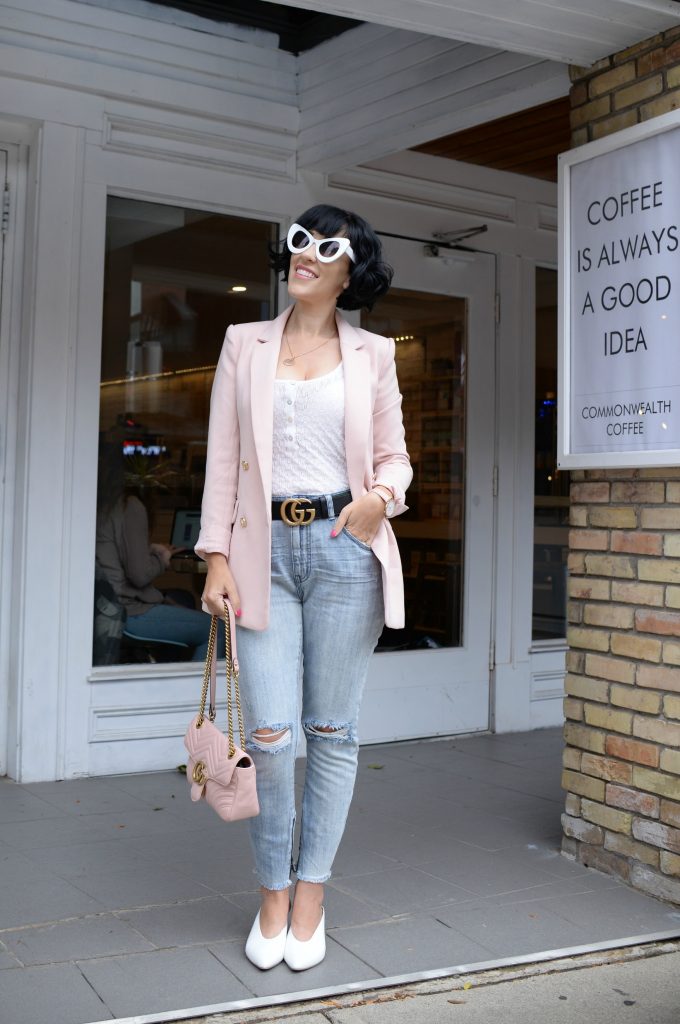 Return of the 90's
I can't believe I'm doing it, but I'm working high-waisted jeans back into my wardrobe. Blame it on the return of the 90's, or our obsession with copying everything we see in Hollywood, but either, high-waisted jeans are back. I'm not going to lie, I'm not mad about it. As much as I love my form-fitting, hip hugging, skinny jeans, it's time for a change. Although I promised myself I would never catch myself wearing these high-waisted jeans again, there's something ultra-flattering about them (and no muffin-top).
I think the trick to looking like you didn't just walk off the set of 90210, is to look for a slimmer leg. Anytime you reinvent an old silhouette, its important to incorporate current details and trends. Skinny jeans are here to stay but looking for a slightly higher waistline will keep you looking current. You can also look unique details, like the ankle zipper detail on these One Teaspoon Jeans from Solicit. It helps to give a fresh and modern-day twist on a traditional style jean.
When it comes to styling it, of course a cute crop-top will look amazing. If you're not looking to bare it all, try giving it some edge with a chic moto jacket. Another trick is to tuck in your tee or blouse for a more polished effect. This also helps to accentuate your waist. Toss on your fave boyfriend blazer for an extremely figure flattering look. If you're looking for a relaxed and casual weekend look, a pair of killer white kicks will look chic and trendy.
Wiggling into skinny jeans almost seems impossible until it's done, and then you feel fierce! Because every girl needs a fab pair of jeans, I'm teaming up with my friends at Solicit for the ultimate Fall For Solicit Giveaway! Enter below on either (or all) social media to win a $50 gift card to spend on a clothing item of your choice!
Facebook