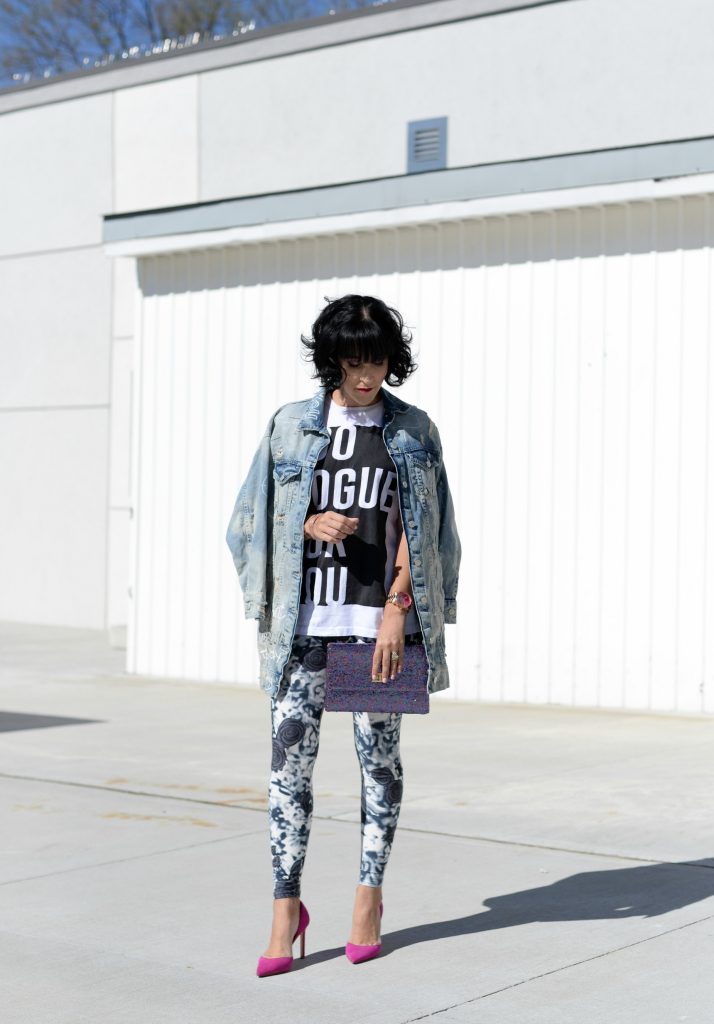 Du North Designs
It's not often you'll catch this girl in leggings. I usually struggle to find a pair that contours to my unique body shape perfectly. I also find that a lot of them feel and look incredibly cheap. Du North Designs is known for their amazing, high quality leggings and has one of the largest selections of leggings in Canada. It's a completely different brand than you're used to, in the sense that their business focuses on developing high performance leggings for the entire family. I knew I'd be able to find the perfect pair of leggings on their site, but had no idea just how comfortable they'd be.
Not only are Du North Designs leggings chic and fashionable, its ultra-soft material is breathable, flexible, and keeps up with my active lifestyle. Its exceptional fit provides the ultimate stretch and movement. Not only are they incredibly durable, lasting through hundreds of washes, they provide freedom and movement. I'm obsessed with how opaque they are, no visible panty line, but the high waisted design ensures to hold everything in place. It hugs my body perfectly, sucking in my muffin top and keeping everything in place.
The thing to keep in mind when styling leggings in the spring, even though it may be warm outside, it's still important to cover up the booty. Leggings are not meant to be worn as pants, you must pair it with something that covers up your bum. Leggings are already form fitting and figure flattering, so there's no need to bare it all. A slightly longer blouse, shirt or t-shirt will do the trick. On slightly cooler days, it can also be paired with a denim jacket or moto bomber for extra layering.
These Du North Designs black and white floral design leggings are extremely versatile and will go with everything in my current wardrobe this season. A classic white or black blouse will help create a monochromatic look, but I can also have fun with bold pops of colour. I can also introduce bolder patterns, prints and texture into the look for more contrast and to keep the look interesting and trendy. Make sure you hop on over to Du North Designs site to check out their large selection of fun, playful and unique leggings. I would love to hear your favourites.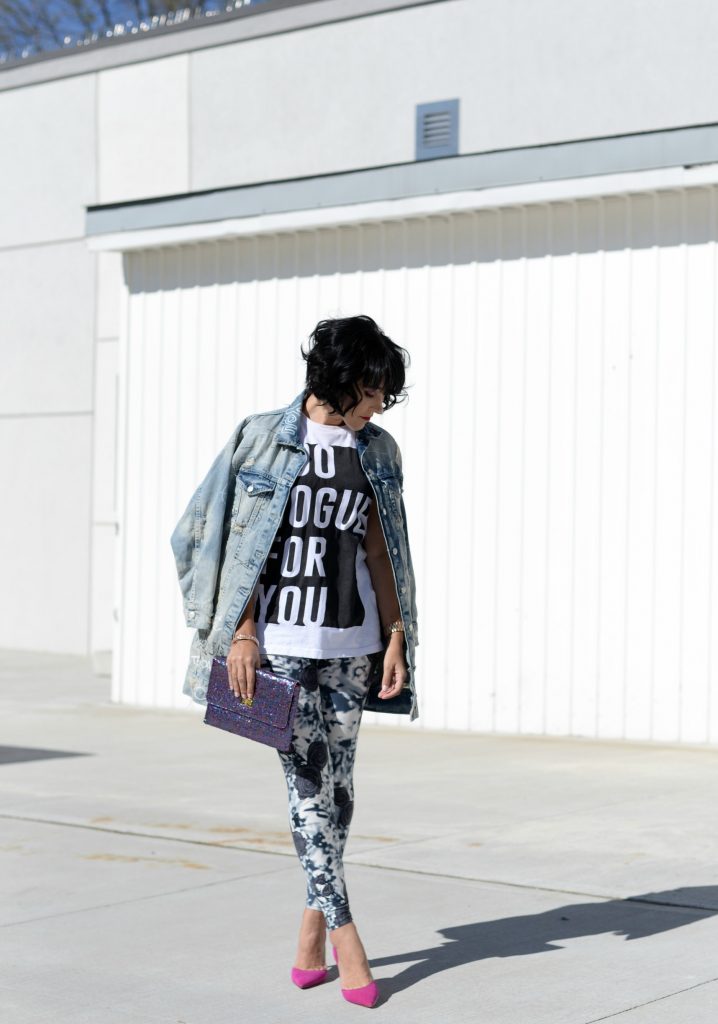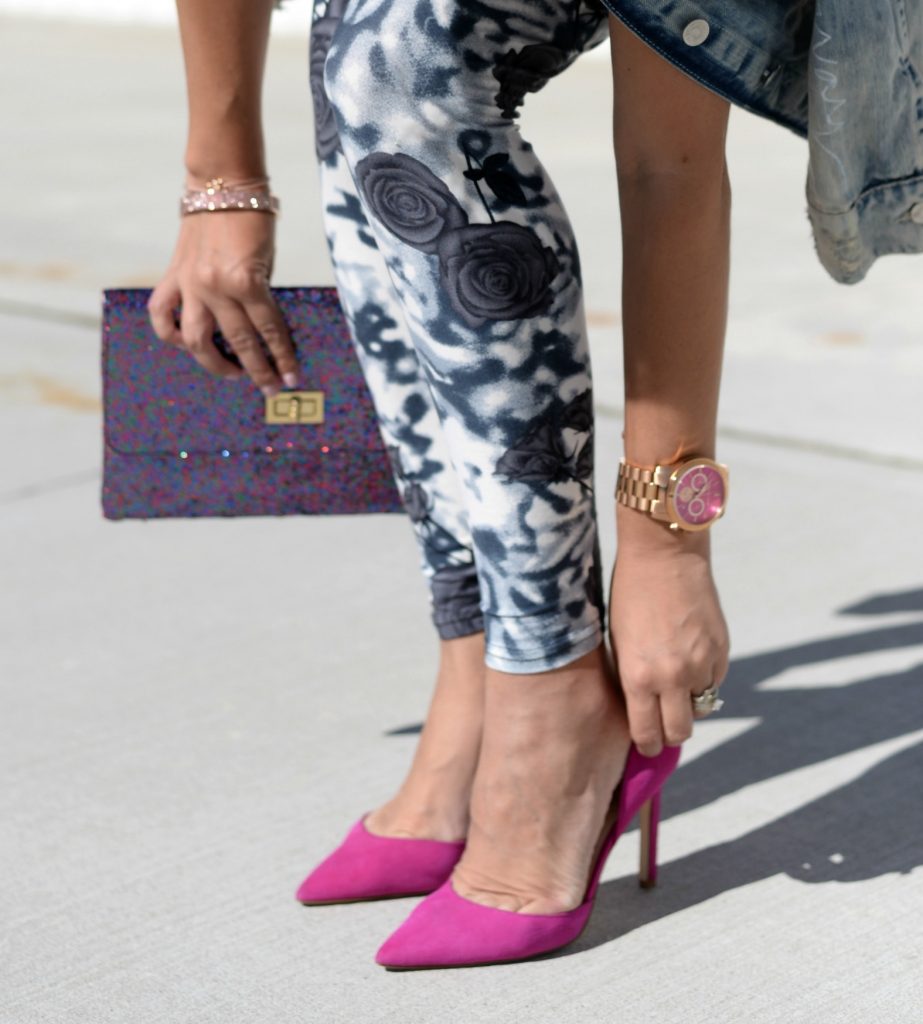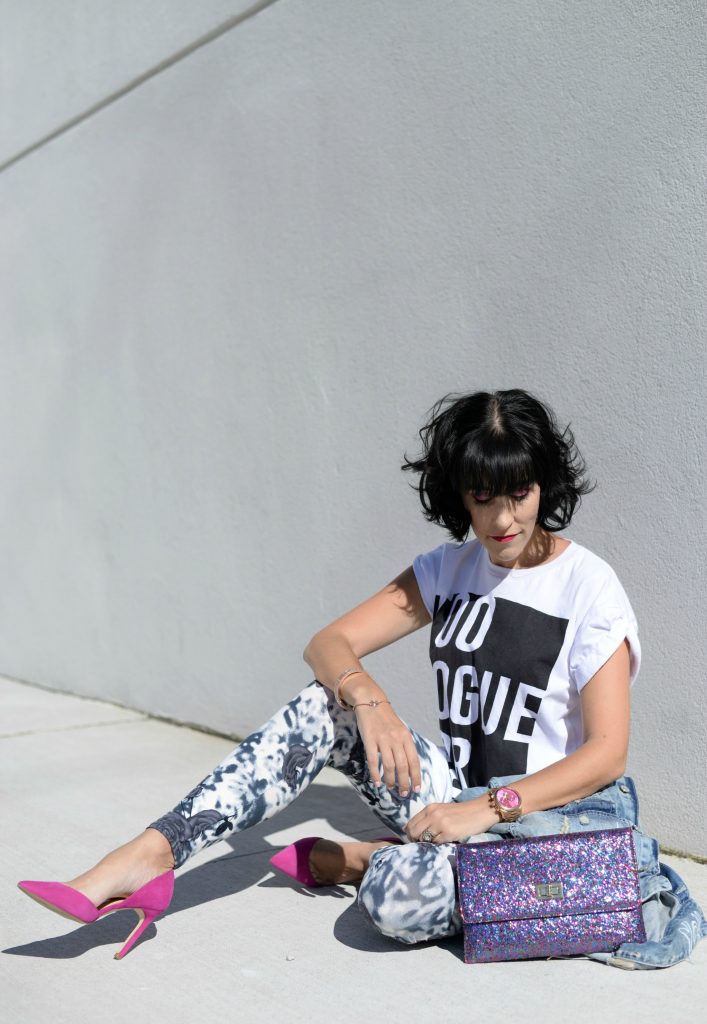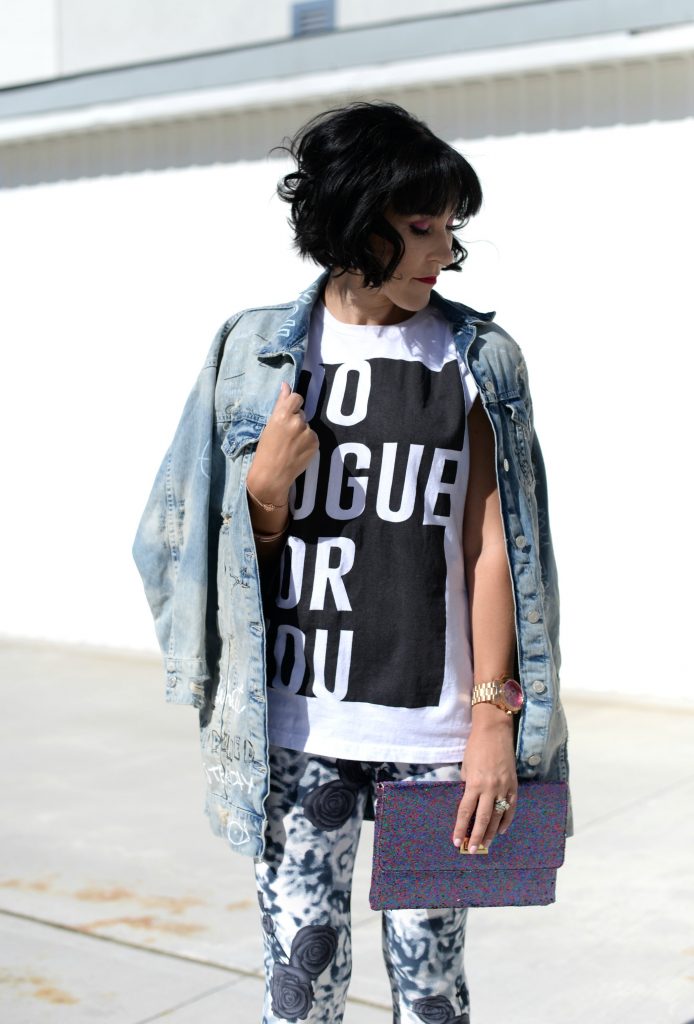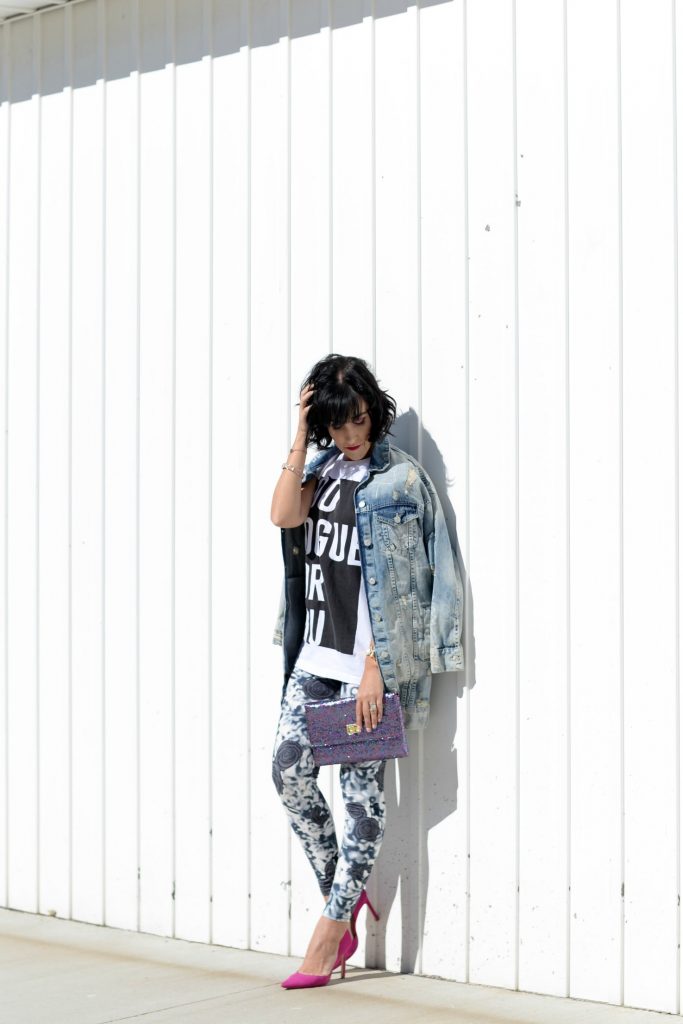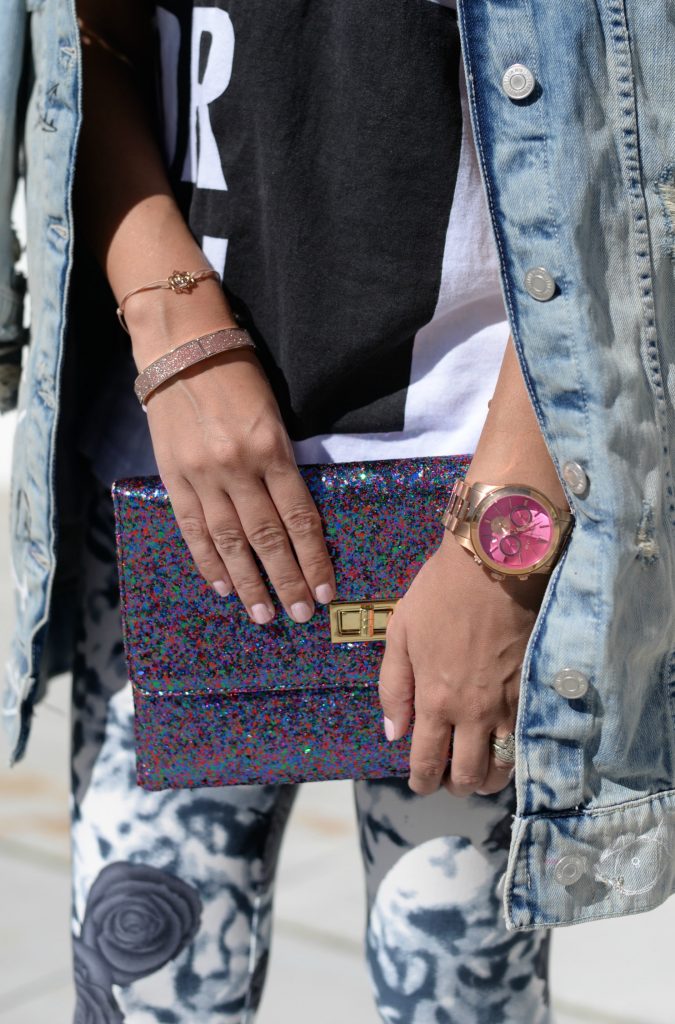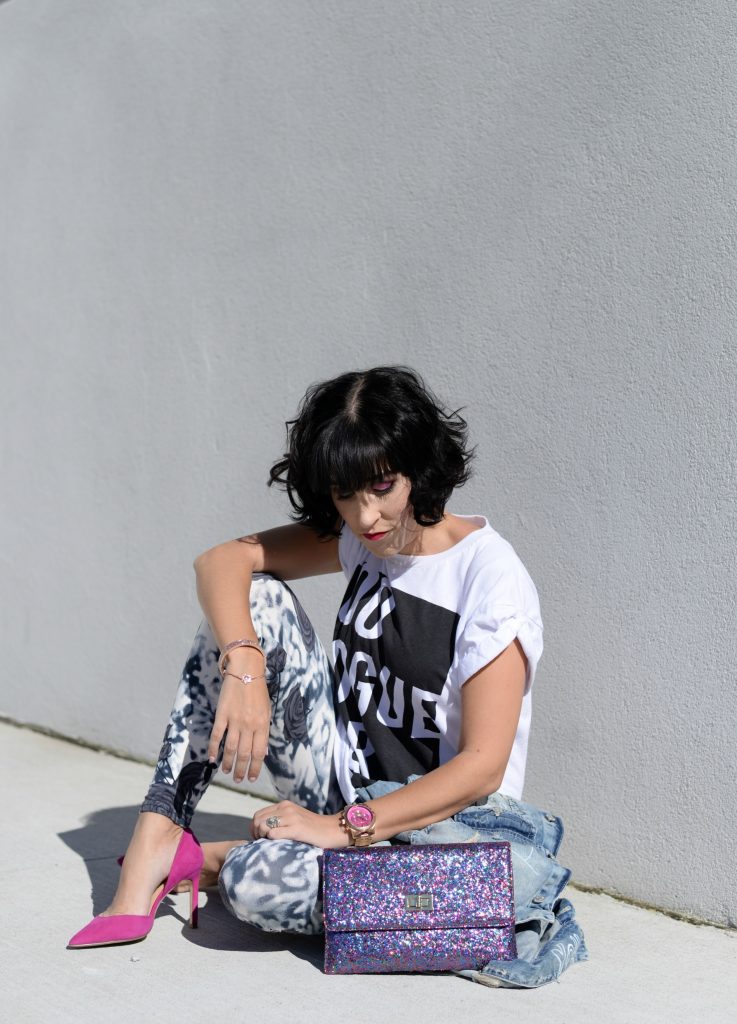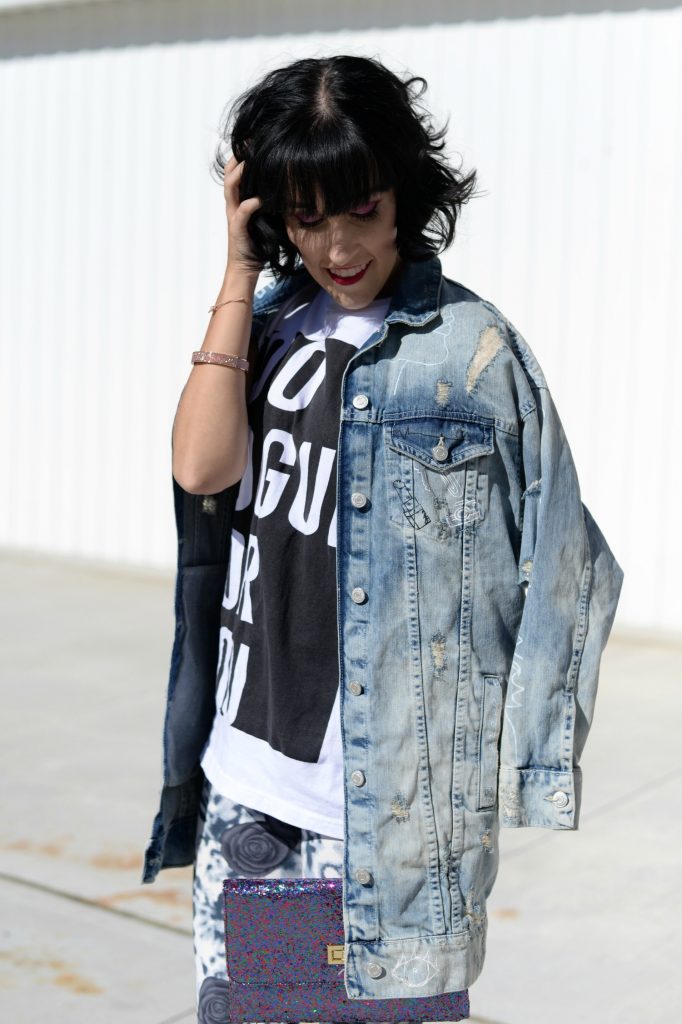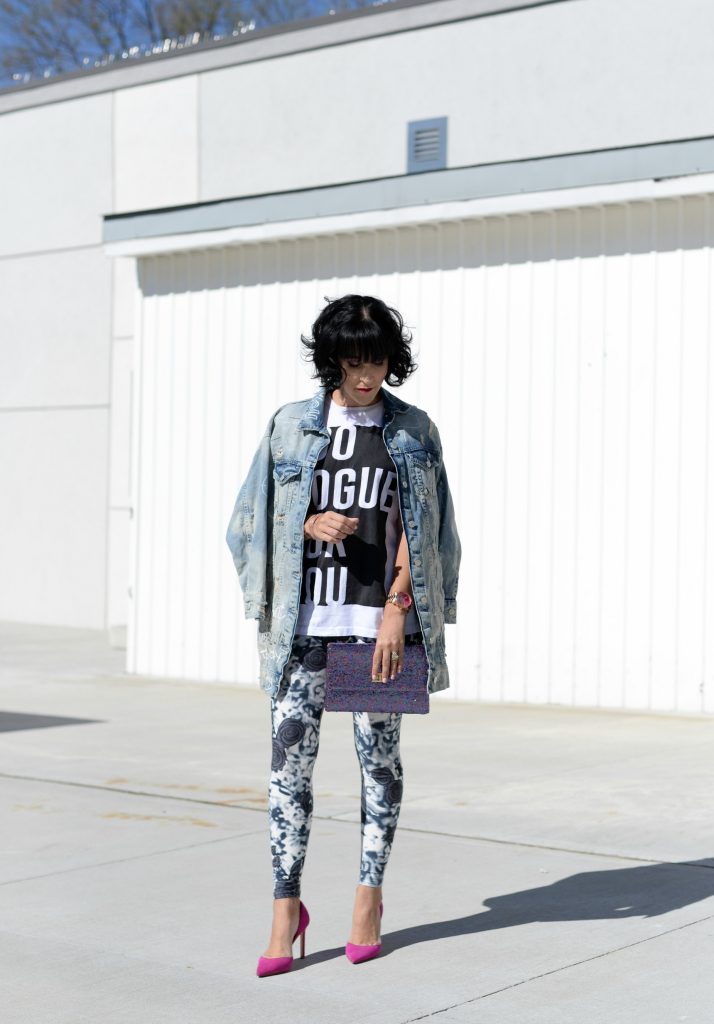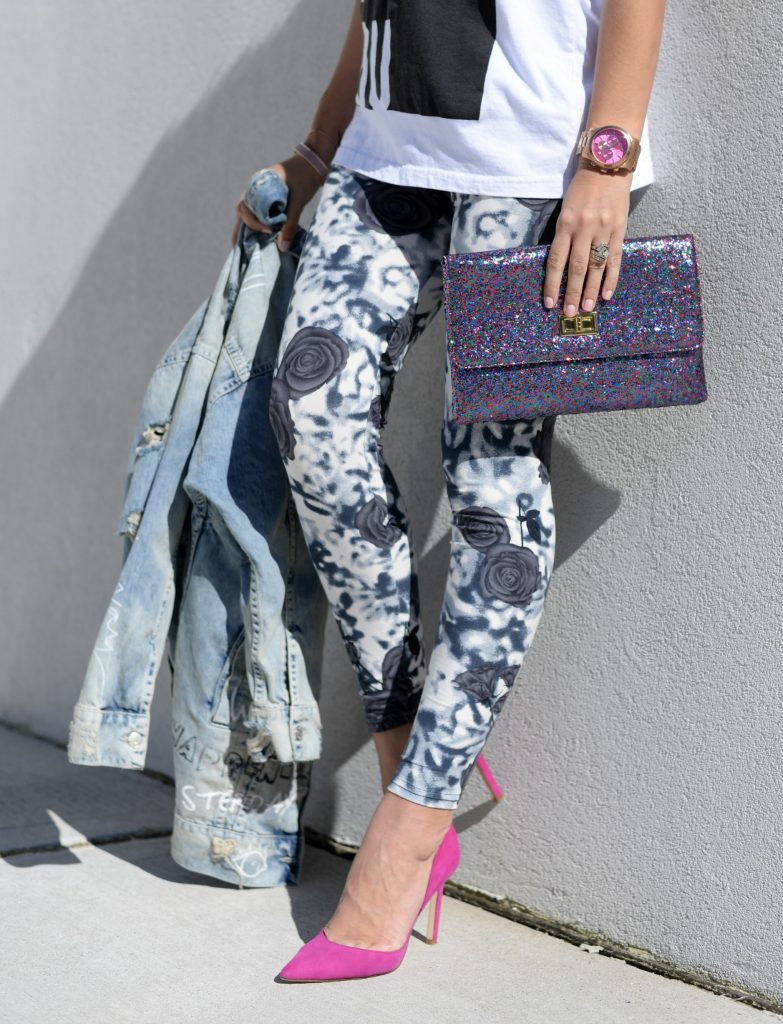 "Disclosure: This post was sponsored by Du North Designs, but all opinions on this blog are my own. I also want to thank you for supporting the brands that support my blog."