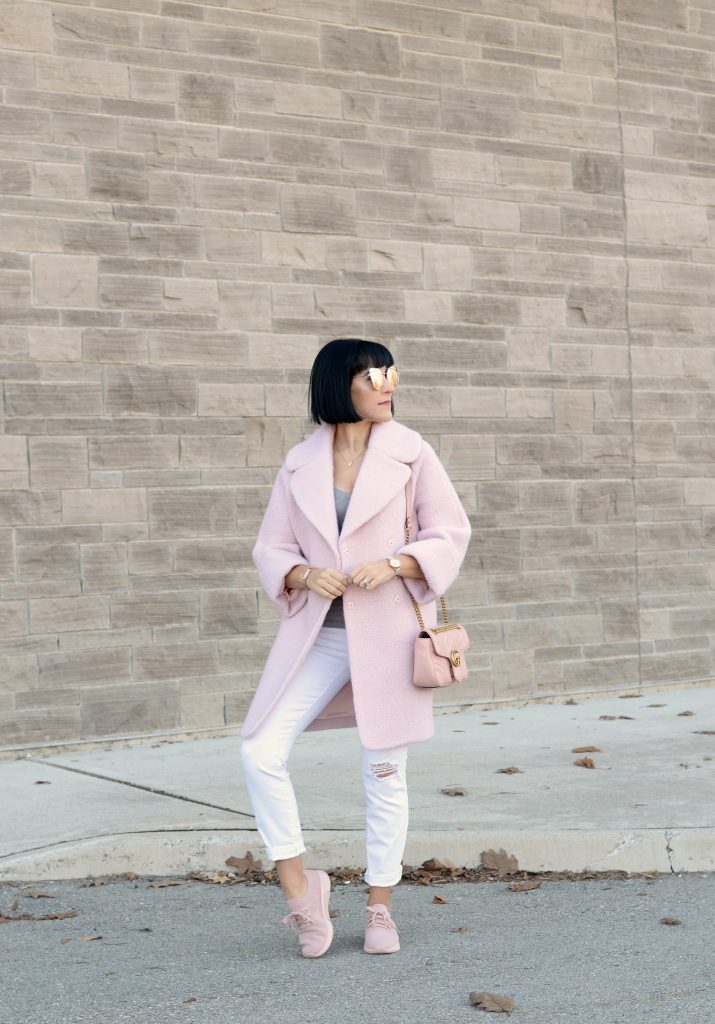 Skechers Sneakers
I must admit, there's no real wrong way to wear sneakers. With that being said, there is a sure way to fall into a sneaker rut, if you will. Grabbing the same old pair of jeans and paring it with your basic tee that you've been wearing for years, is a sure way to lose your fashion groove. Combing the same old look, day after day, may feel comfortable and safe, but it sure does get boring.
Sometimes all it takes is a little fresh fashion inspiration to get you excited about sneakers again. The spring is the perfect time to try something new and it might just be a wonderful way to shake things up in your closet. Sneakers have been the comfortable- cool footwear choice for years and an excellent way to finish off any outfit for both work and the weekends. No matter what you're up to, adding fresh new pair of kicks in the mix, is sure to spice things up.
Give your "almost" spring style a chic upgrade by throwing on your new sneakers with a statement, oversized jacket. A little distressed in your jeans is a sure way to create that street-style effect with pieces you already own. If you do plan on wearing it with a basic tee, elevate your look with a designer handbag. Combing high and low pieces is an amazing way to add a luxe feel to even the most causal looks. Also, opt for a pair of sneakers in a bright, bold or colourful hue. Shades that stand out from the crowd, like there pale pink kicks from Skechers, add an unexpected element to your look. Besides these sneakers being incredibly comfy, they play on the Millennium trend that's still going strong. There's no denying that pink is still one of the hottest shades, so why not have fun with it in your kicks?
What I Wore, Tee-The Gap, Jacket- Ever New, Purse- Gucci, Watch- c/o Oliva Burton, Necklace- Fossil, Sunglasses- Forever 21, Jeans- The Gap, Sneakers- c/o Skechers