Sunkissed Summer 2016 Collection
I try to promote looking beautiful, but being sun safe in the summer on this fashion blog, and Clarins  makes it easy to achieve this goal.  No matter what the occasion this summer, whether its lounging by the pool or a fun girls' night out on the town, Clarins wants to leave you looking and feeling sunkissed and gorgeous. In 4 easy steps and with only a handful of products, you can easily achieve that J.Lo golden glow complexion without the harmful UV rays of the sun.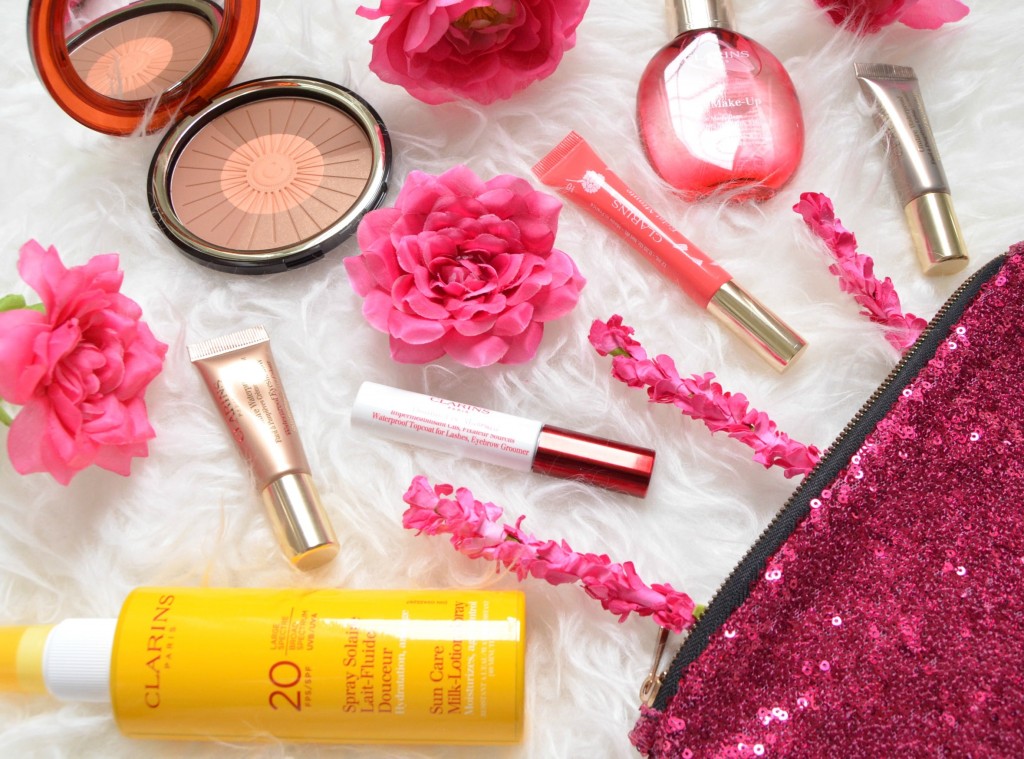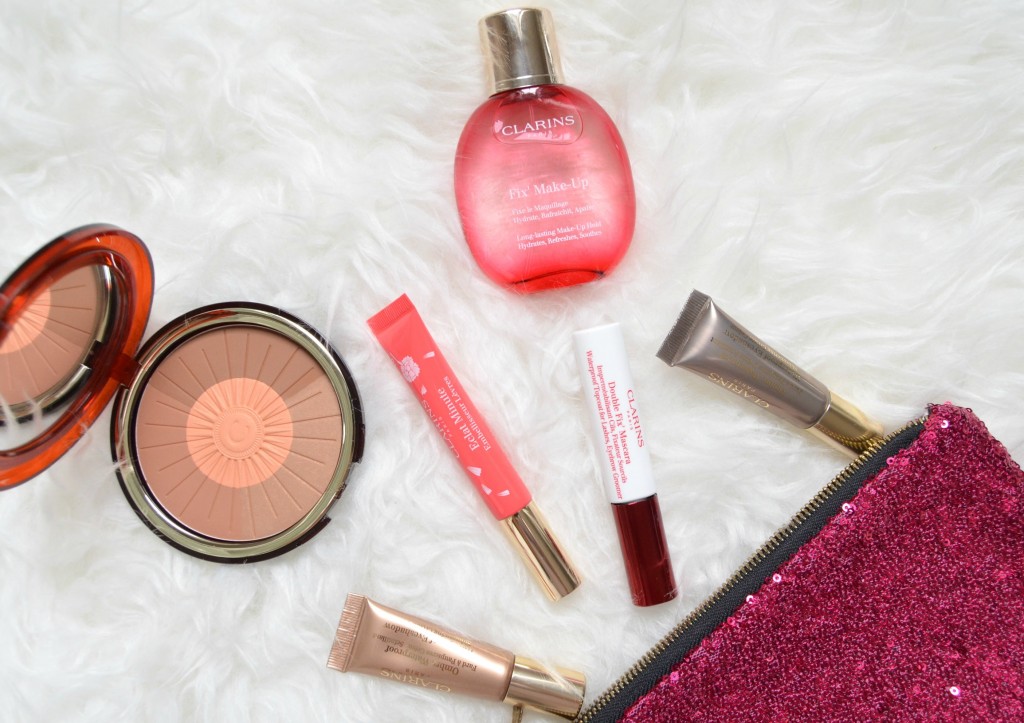 Your first step to a golden complexion is using the new limited edition Clarins Bronzing Powder & Blush. It comes housed in a stunning Amber compact with full size mirror on the inside lid and a beautiful sun motif on the outside lid and embossed on the actual palette itself.  It features 4 shades, a lovely copper, a stunning terracotta, a golden gold and an amazing pearlescent apricot. Of course you can use each shade on their own, but if you're looking for that perfect summer glow, swirl all 4 shades together. It's soft, smooth and silky formula is extremely pigmented and applies and blends into the skin with ease. It's enriched with plant ingredients, as well as Clarins exclusive aunt-pollution complex to help protect, add radiance and maintain hydration. On top of all that, it's also gentle on the skin, instantly warms up any complexion and is pretty much fool-proof. It retails for $42.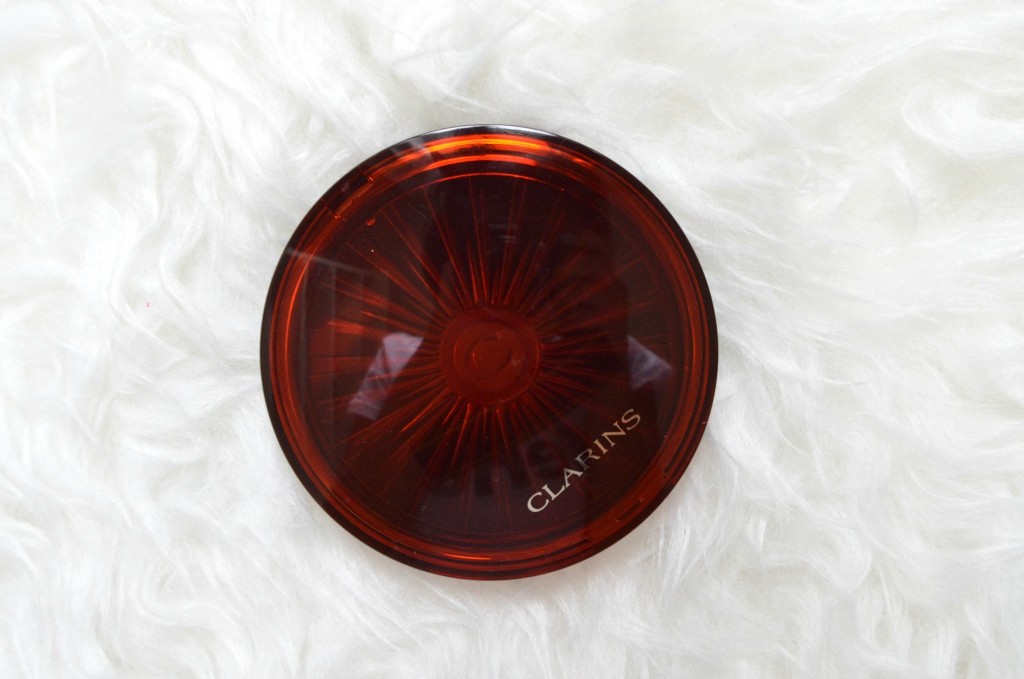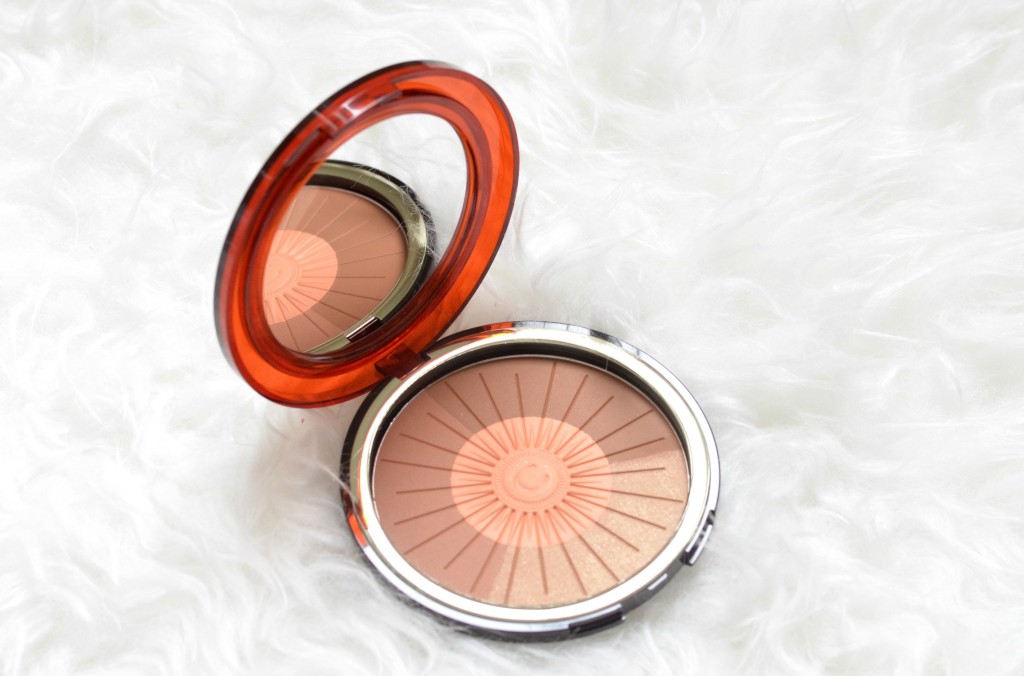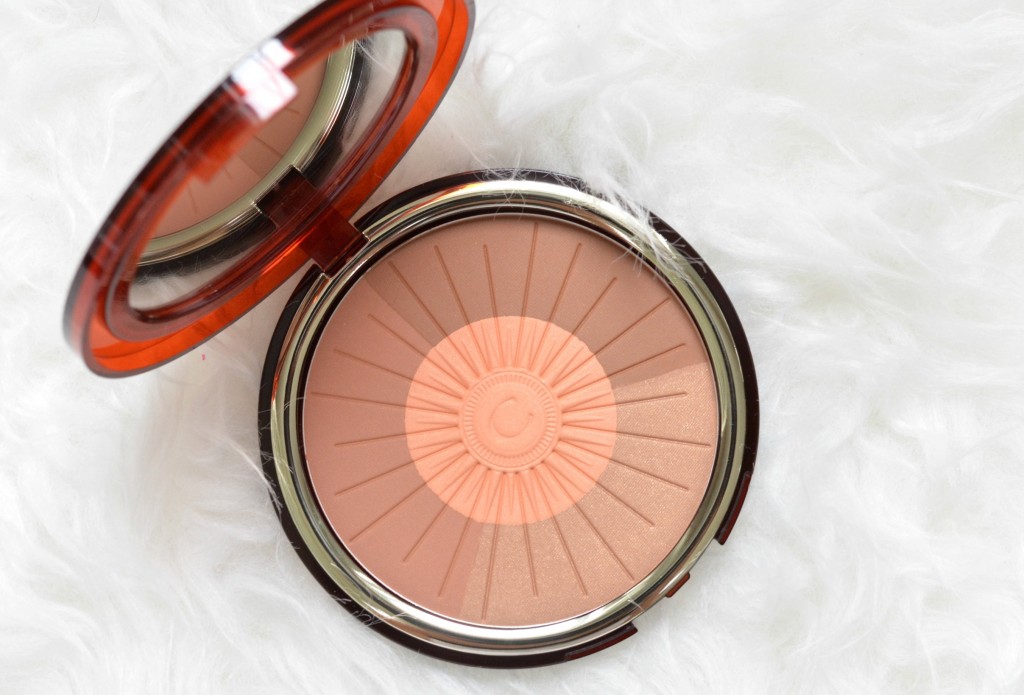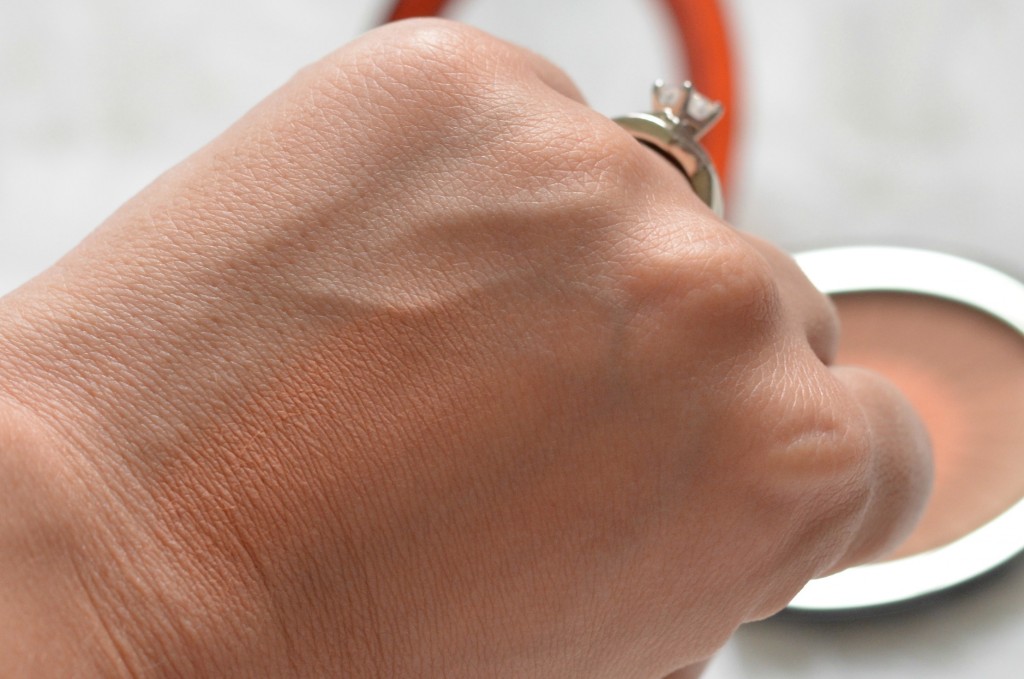 Second step is to add some shimmer to the eyes with Clarins Waterproof Eyeshadow in 4 limited edition shades. These creamy, velvety shadows come in a squeeze tube that's easy to apply, almost melts into the skin with little to no effort, and provides a sheer wash of metallic colour to the lid. Looking for a little intensity, simply layer for a more dramatic and bold effect. It features bitter orange tree wax that helps create a shield against water and humidity for long lasting, waterproof hold. Each shade offers a lovely pearly shimmer with an illuminating, luminous glow in rich earthy tones. It retails for $24 in shades Gold Peach, Golden Sand, Silver Taupe and Copper Brown.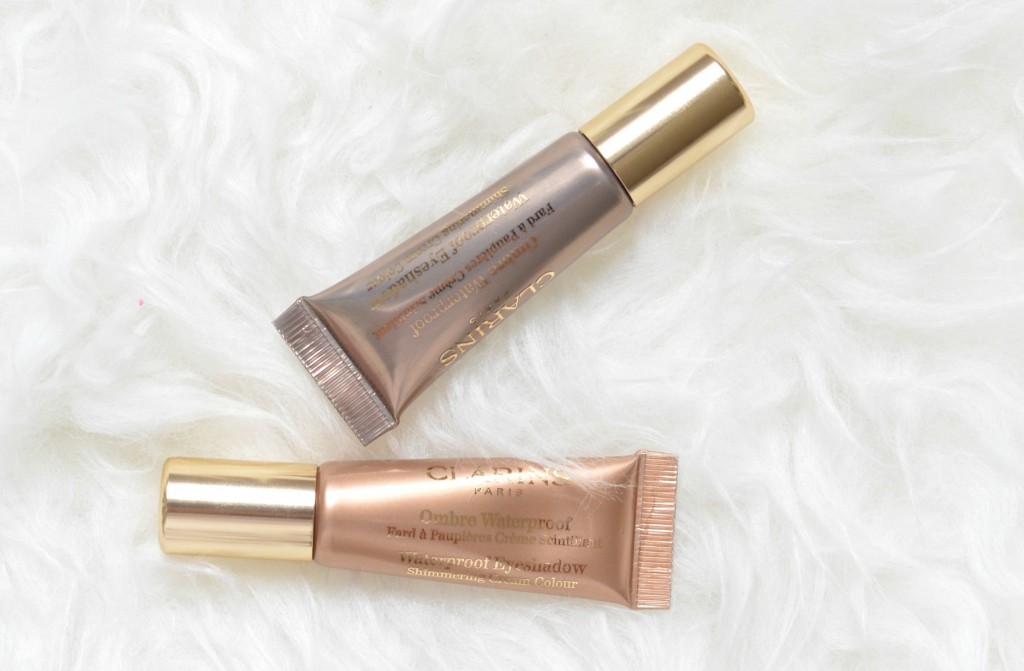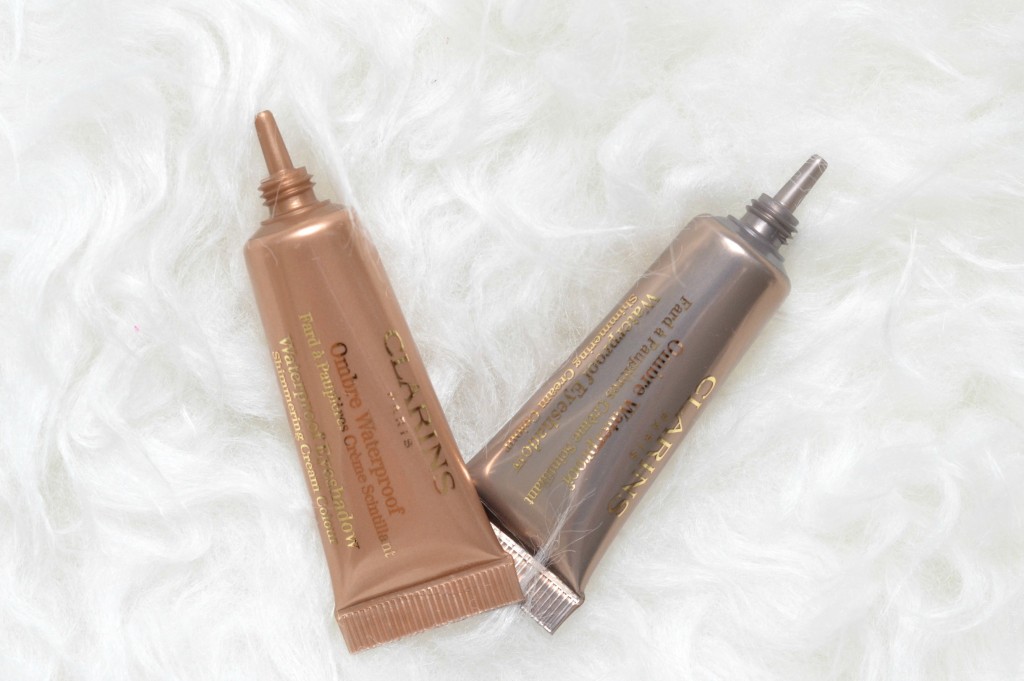 Clarins Waterproof Eyeshadow in Golden Sand and Silver Taupe.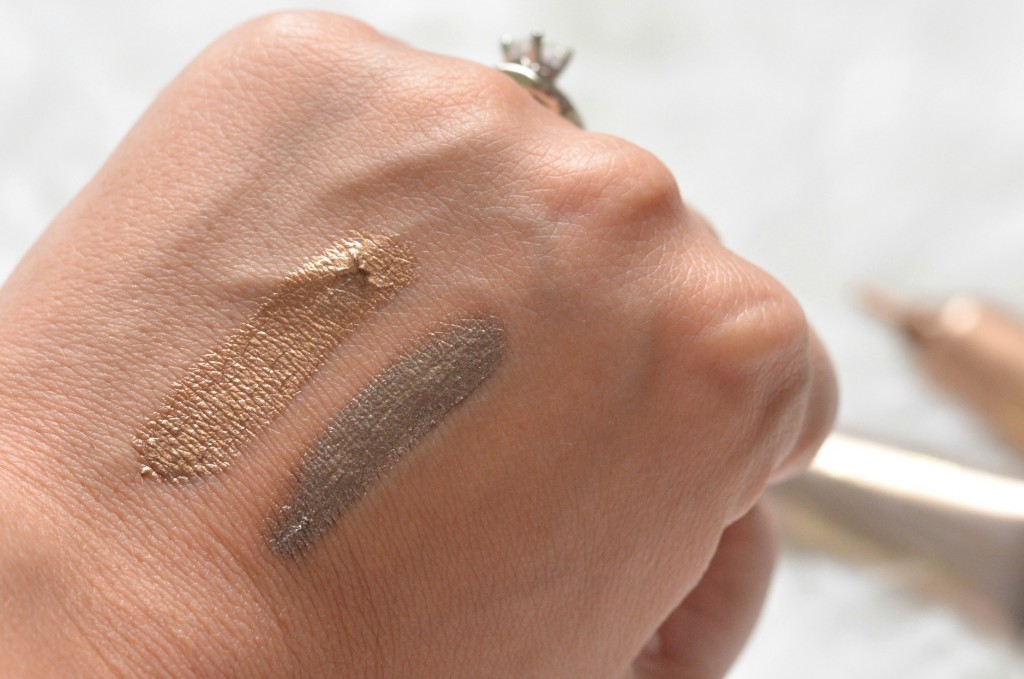 Beautify your lips this season with Clarins Lip Comfort Oils and Instant Light Natural Lip Perfectors Shimmers. With the drying heat of summer, it's important to protect and nourish the lips with a lip oil like the Clarins Lip Comfort Oils. It combines the wonderful benefits of oils found in your favourite skincare products, but done in an extremely lightweight, non-sticky formula for the lips. It's formulated with hazelnut, mirabelle and jojoba to help moisturize and condition the lips, but feels exactly like a weightless lip gloss. Its oversized doe-foot applicator provides easy application and its gel-like texture creates a natural, high shine, high gold finish with just a hint of colour. It has a sweet fruity scent that just screams summer. It retails for $23 in shades Raspberry and Cherry.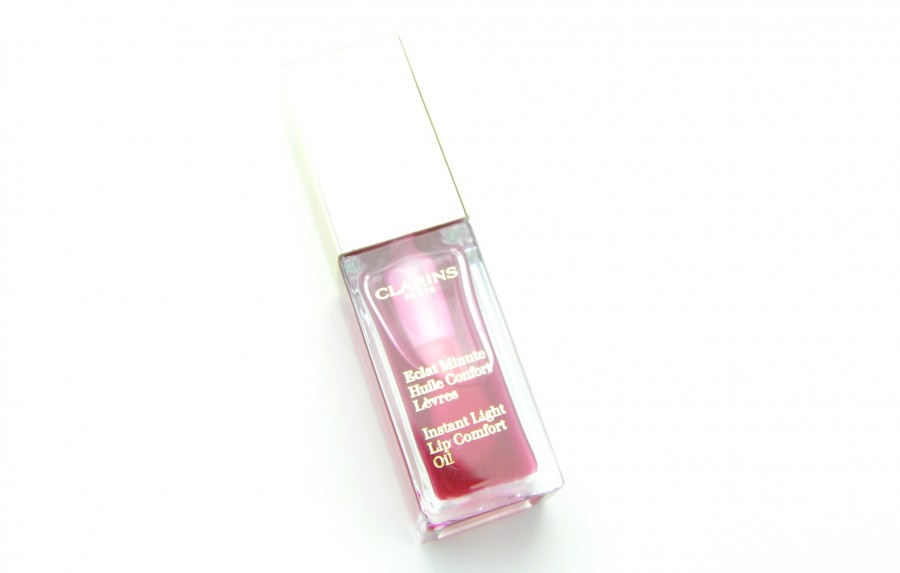 To go hand in hand with the lip oils, treat your lips to Clarins Instant Light Natural Lip Perfectors Shimmers, all the goodness of the OG perfectors, but with a translucent, natural, glossy, shimmery finish. These melting lip gel treatments are enriched with shea butter to help protect and nourish the lips, while providing a luscious, silky smooth, slightly coloured tint to the lips. Its sponge tip, squeeze tube applicator makes it as easy as 1, 2, 3. You'll get an instant hit of colour with a 3D shimmer and a sweet, summery scent in 3 limited edition shades. It retails for $20 in shades Pink Shimmer (shown below), Orange Shimmer and Red Shimmer.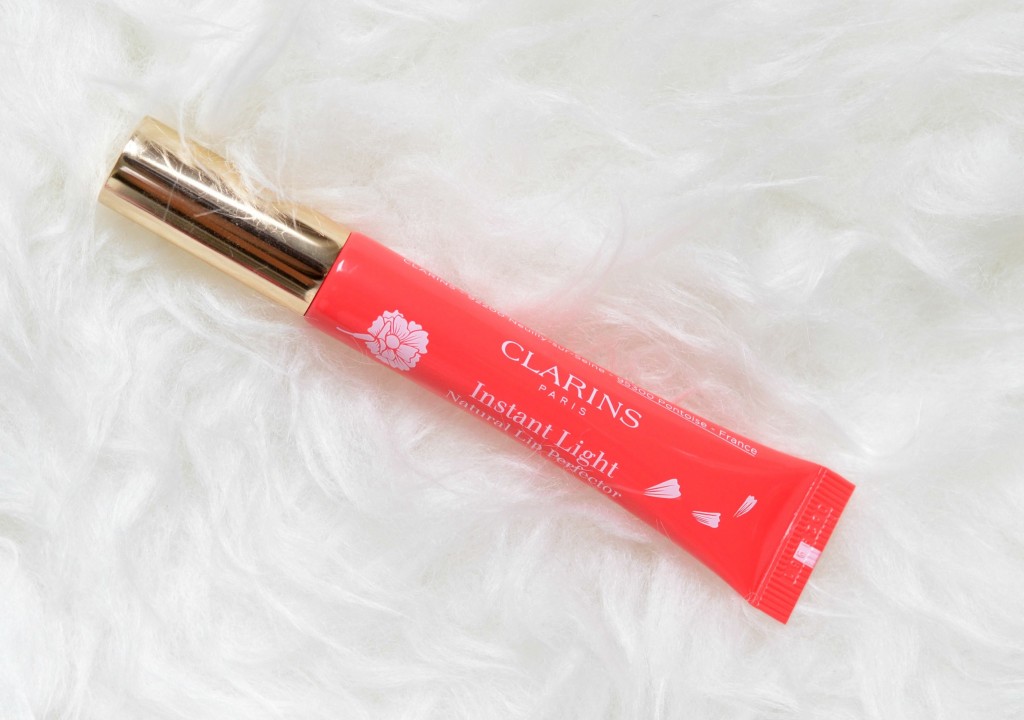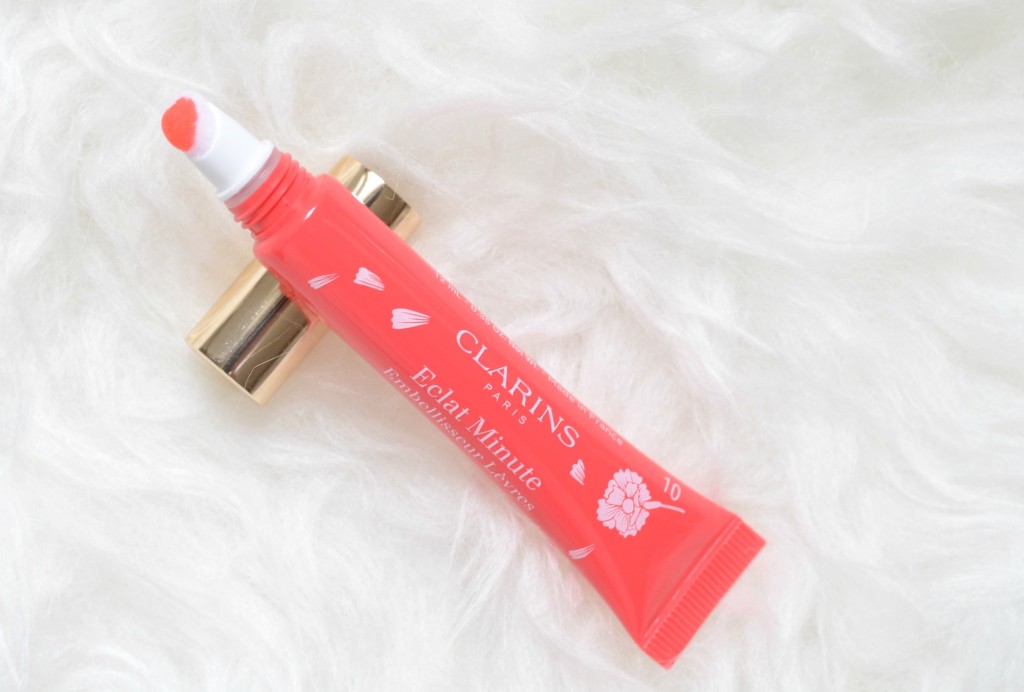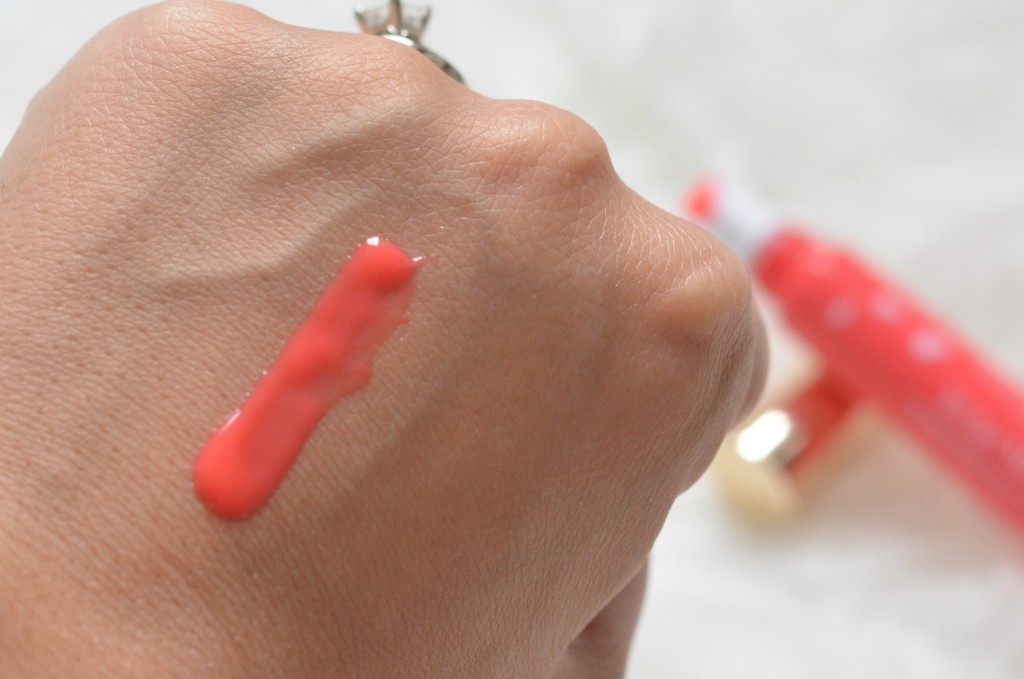 Your final step is to lock and set everything into place with Clarins Fix' Make-Up and Double Fix Mascara. The Fix' Make-Up helps to eliminate the need for touch-up during the day, no matter how hot and humid the weather is, or how greasy or sweaty you become. It comes in a lovely pinky glass bottle with a spray nozzle that spritzes out an ultra-fine, non-sticky mist. It leaves a weightless fixing veil over you're entire face to help ensure your makeup stays in place the entire day. It actually helps to brightening up your makeup colour, enhance your complexion and leave skin extremely hydrated. It instantly refreshes and invigorates the skin, while soothing and prolonging my makeup. It retails for $30 for 50ml.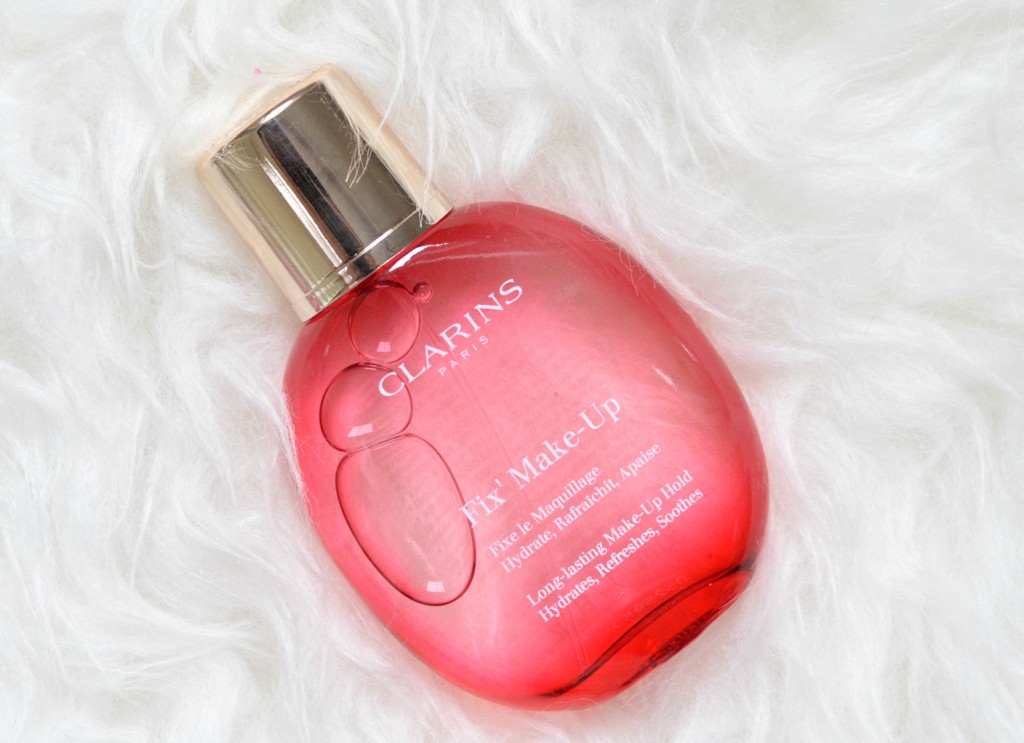 The Clarins Double Fix Mascara on the other hand instantly waterproofs any mascara you have underneath. This product is actual genius. I have so many mascaras that I love, but are not offered in a waterproof formula, which means I'm a little hesitant to wear on hot, sweaty days. You can use this mascara as a top coat to make your favourite mascara instantly waterproof or used alone to enhance your lashes, giving them shine and a natural curl. I could also see this doubling as a brow gel to lock and hold your brows in place all day. Its tiny wand is excellent for separating lashes without becoming clumpy, no matter how many coats you apply. It retails for $25.