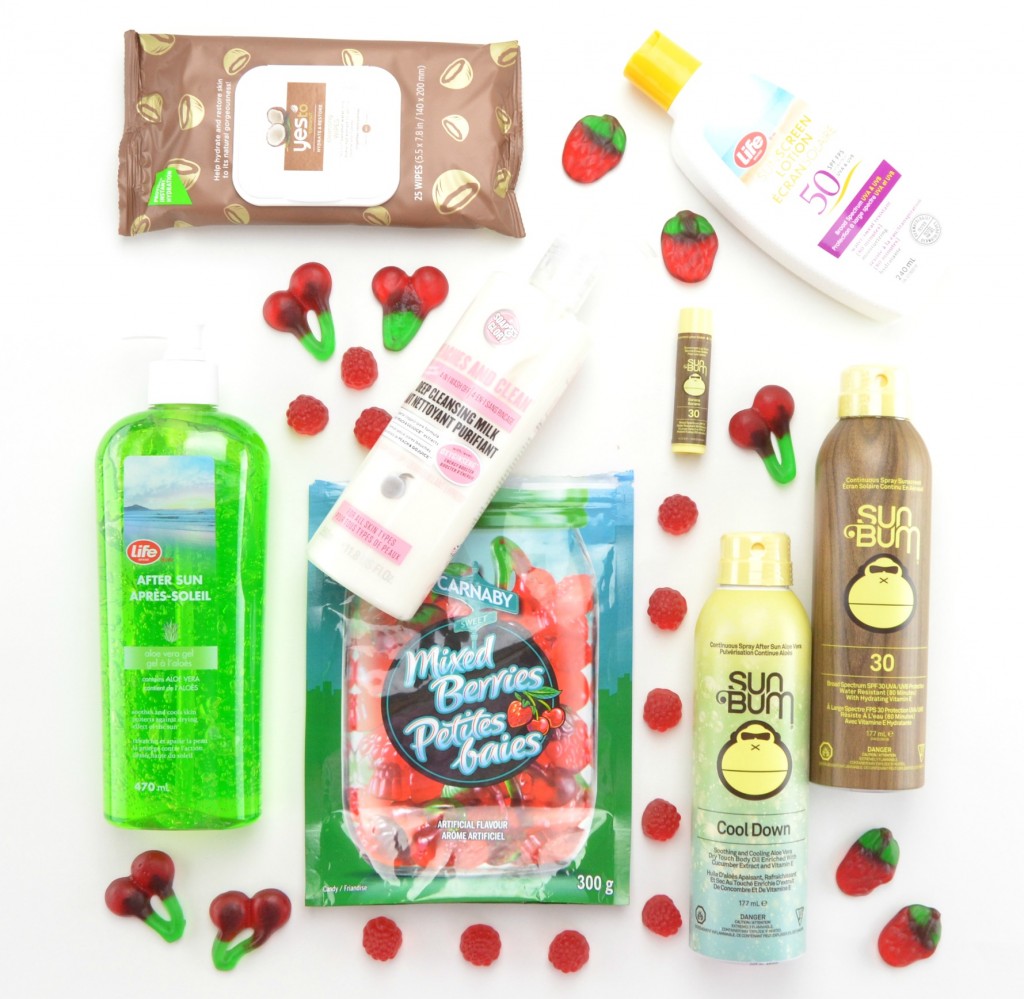 Shoppers Drug Mart Necessities
I know for most, May 24 is the official kickoff of summer, but for me, its' the first weekend in June. To help you get ready for warmer weather, I have some top summer essentials from Shoppers to share with you. Shoppers Drug Mart is your one stop shopping guide to all things beauty, travel and entertaining related. Plus you know you love collecting those optimum points and turning them into actual cash towards new purchases.
First thing on most people's list in the summer is a new bottle or two of SPF. We all need to protect our self from the sun and since most sunscreens have a shelf life of around a year, we usually need a new bottle. Sun Bum is a new brand I've been experimenting with, and so far I'm loving it. The Sun Bum SPF 30 Sunscreen Spray is an ultra-sheer, dry to the touch, continuous spray that will help protect your skin from the harmful UVA and UVB rays. It's enriched with vitamin E that helps to neutralize free radicals and keep skin hydrated throughout the day. I'm kinda in love with this, by the time I start to spray another area, the first area is already completely dry. I don't have to wait to get dressed, just spray and go. Its aerosol spray form is super easy to use and applies and dries to a matte finish, no greasy or oily residue. It's extremely lightweight, non-sticky and doesn't dry the skin out. It retails for $19.99 for 177ml.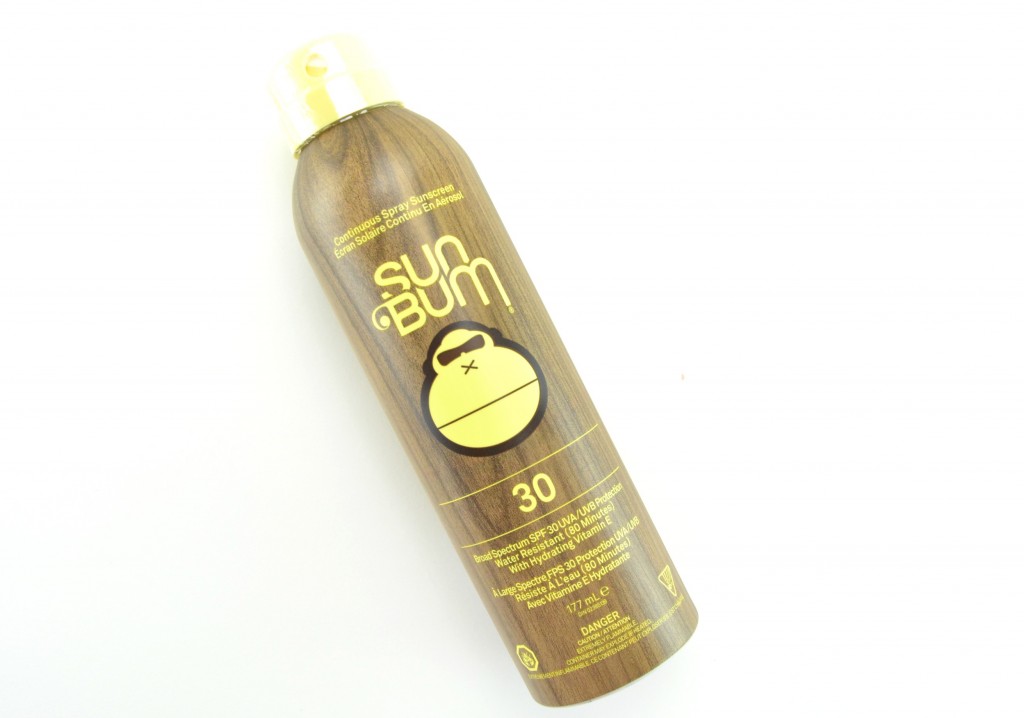 Of course, if you're looking for a traditional sunscreen lotion, Life Brand SPF 50 Lotion is a must-have. It's rich and creamy, yet lightweight texture is water and sweat resistant for up to 80 minutes. It's fairly fast absorbing, although not quite as fast as the aerosol spray, it does take a few minutes to fully soak into the skin. It blends into the skin without leaving a nasty white overcast behind and without feeling sticky, greasy or heavy. It also seems to keep skin somewhat moisturized, even in the dry summer heat. It retails for $10.99 for 240ml.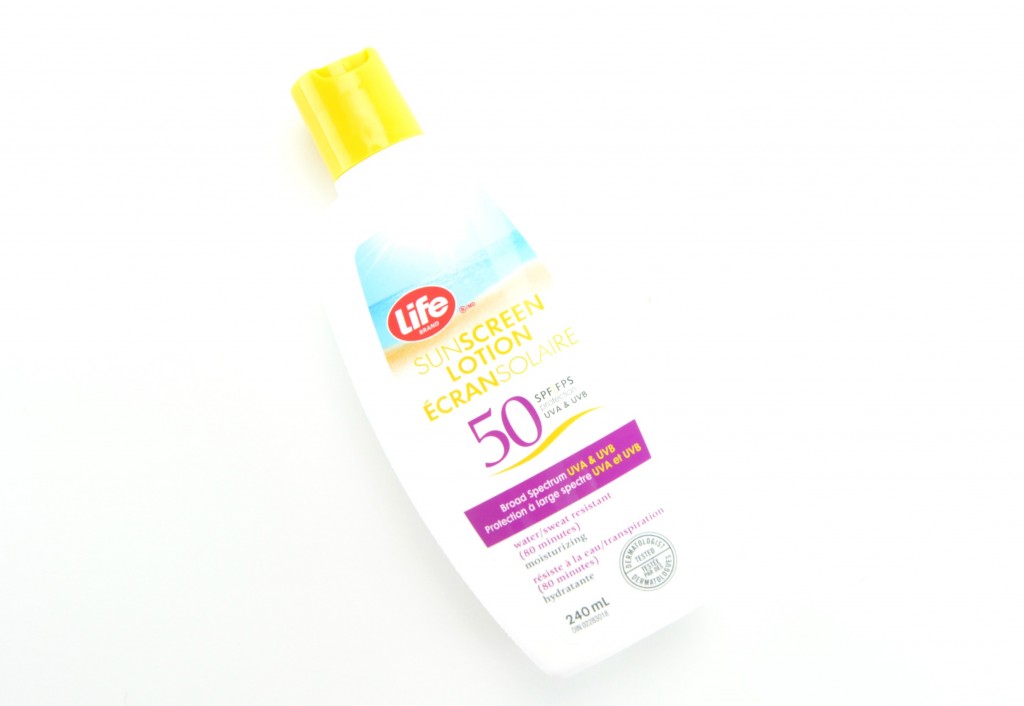 Sun Bum After Sun Cool Down Spray is just what everyone needs after a long and lazy day at the beach or out in the sun. It's enriched with soothing aloe, cucumber extract and vitamin E to help revitalize and hydrated the skin. It's extremely moisturizing formula restores skin's natural moisture barrier for all day hydration. Its continuous spray is lightweight and dry to the touch within seconds. It absorbs instantly leaving my skin smooth, soft and supple without the need of a moisturizer. It retails for $16.49 for 177ml.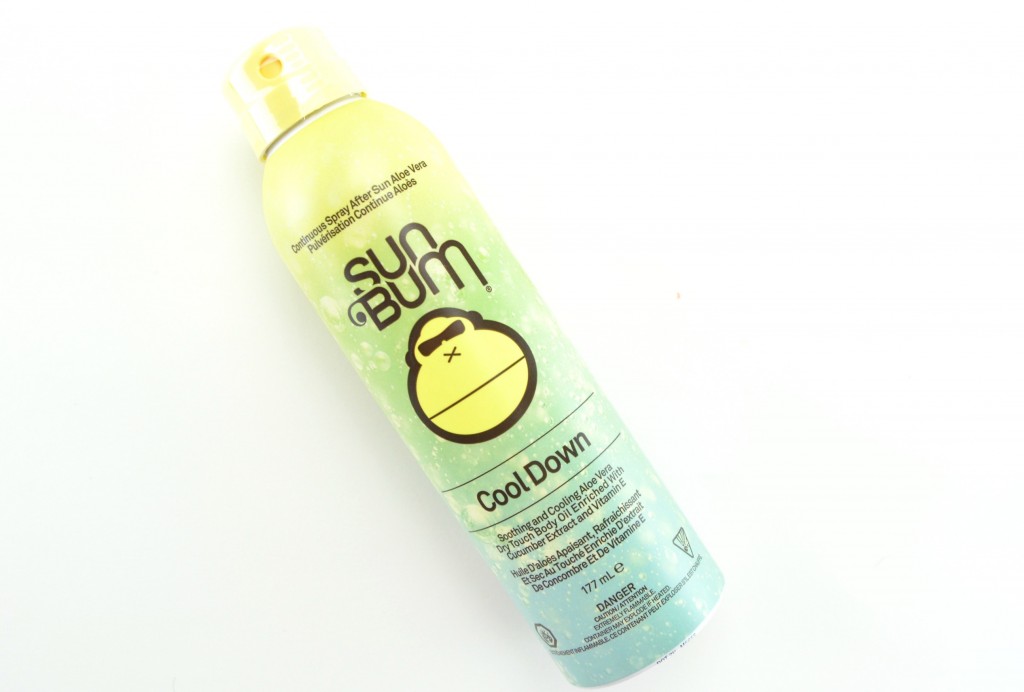 Again, like the sunscreen lotion, for those that don't like the spray form, Life Brand also has an after sun in a gel formula. The Life Brand After Sun Aloe Gel will provide instant relief of dry, sunburned or irritated skin. Its soothing texture helps combat the drying effects of the sun in a lightweight, never sticky, highly moisturizing formula. It will keep a little boost of hydration after a long day in the sun. It retails for $7.49 for 470ml.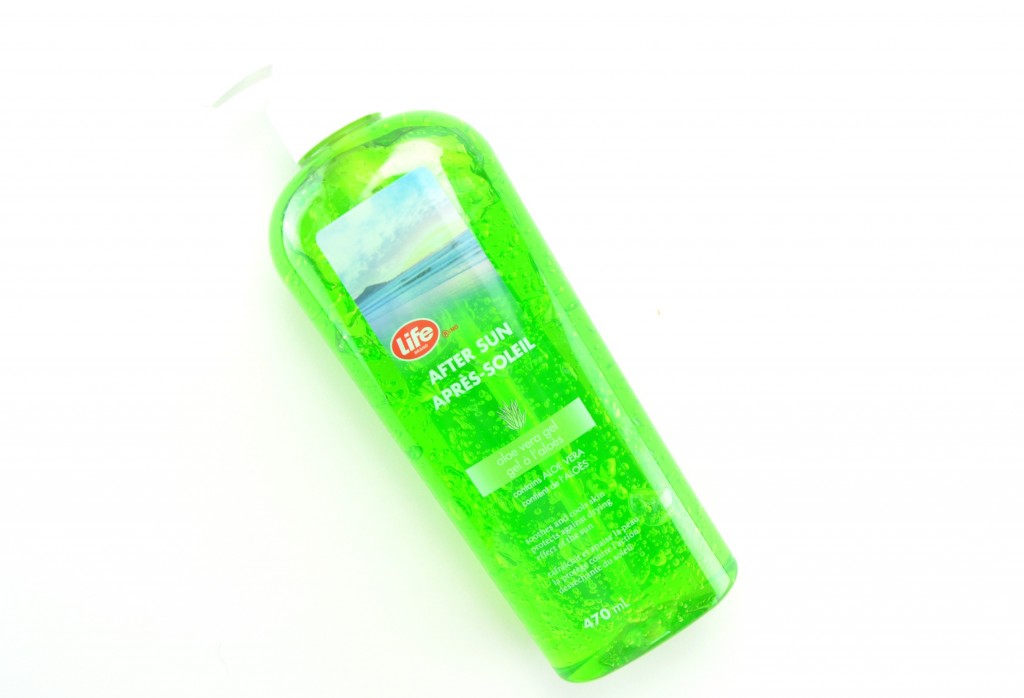 We all wear lip balm on a daily basis, but 90% of them don't feature sunscreen, which in return can make our lips dry, sore and even burnt. The Sun Bum Sunscreen Lip Balm SPF 30 in Banana not only keeps lips extremely moisturized, but it has the added benefits of SPF. It's formulated with aloe and vitamin E to help protect and moisturize your lips for all day hydration. It has a lightweight, creamy texture that glides over the skin with ease and spreads evenly onto the lips. It instantly penetrates deep down into the skin to provide a healthy shine, yet feels incredibly comfortable to wear the entire day. Never sticky, tacky or greasy residue, plus it smells and tastes like bananas, what's not to love? It retails for $5.49.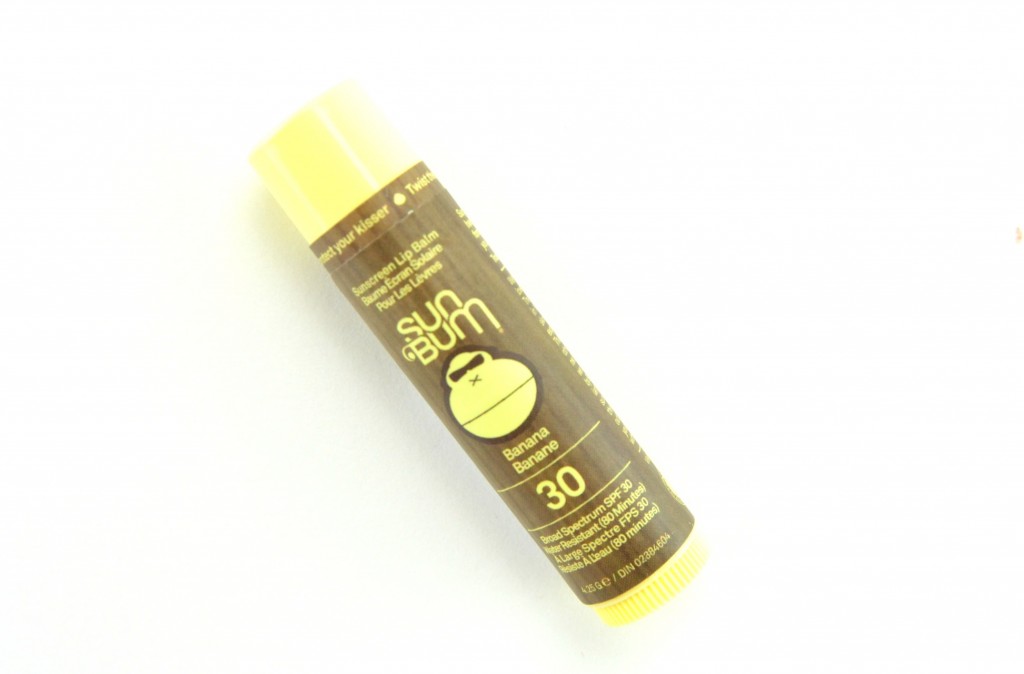 It's no secret that Soap & Glory is one of my favourite brands, the scent alone with have you sold, but the product within is just as amazing. The Soap & Glory Peaches & Cream Deep Cleansing Milk is formulated with oxyginseng technology to help increase circulation and cell respiration, peach and goji berry extracts, known for its highly rich antioxidants and vitamins A & C, along with Chilean soap bark-tree, which is a natural cleansing agent. Its gentle, yet effective formula instantly melts away dirt, oily, grime and daily makeup, even waterproof mascara, to help re-energise the complexion in a few short minutes. It has a rich and creamy texture that helps to detox, purify and clarify the skin, while leaving it incredibly soft, smooth and hydrated. It really does wash away all traces of makeup without leaving the skin feeling tight or dry. It also has the sweet and delicious scent of peaches with a hint of fresh mint. It retails for $25 for 350ml.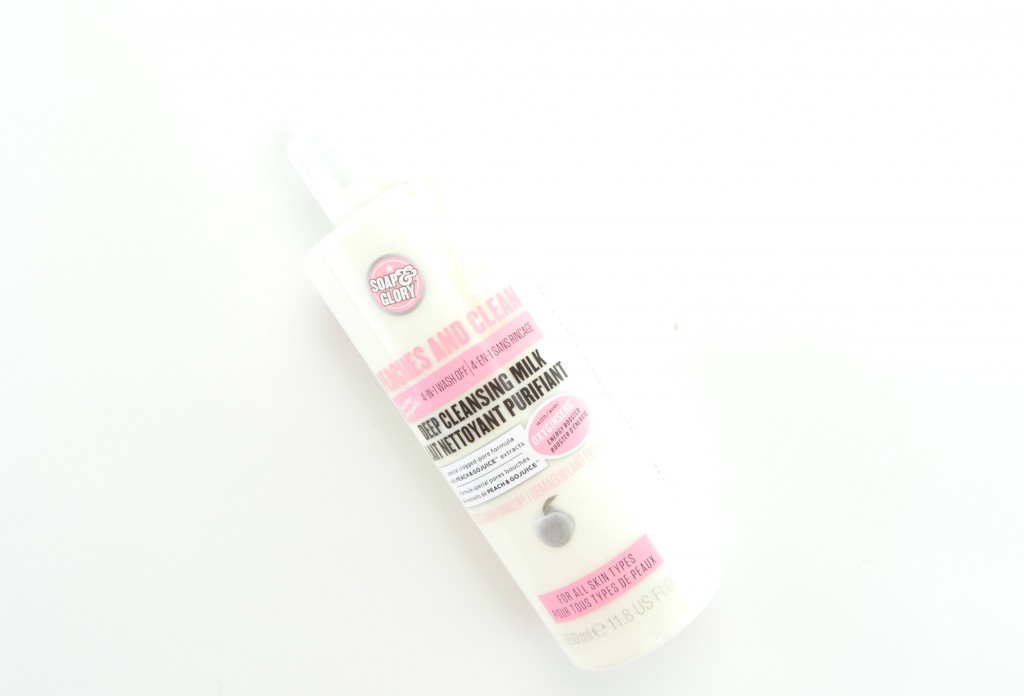 Yes to Coconut Cleansing Wipes are an all-in-one compostable wipe that helps you gently cleanse your skin, while keeping it moisturized from head to toe. These are perfect for travel or to keep in your purse for easy cleanups. These are also perfect for those with dry skin, as they instantly provide a boost of hydration, while wiping away dirt, oil and daily grime. It retails for $9.99 for 25 wipes.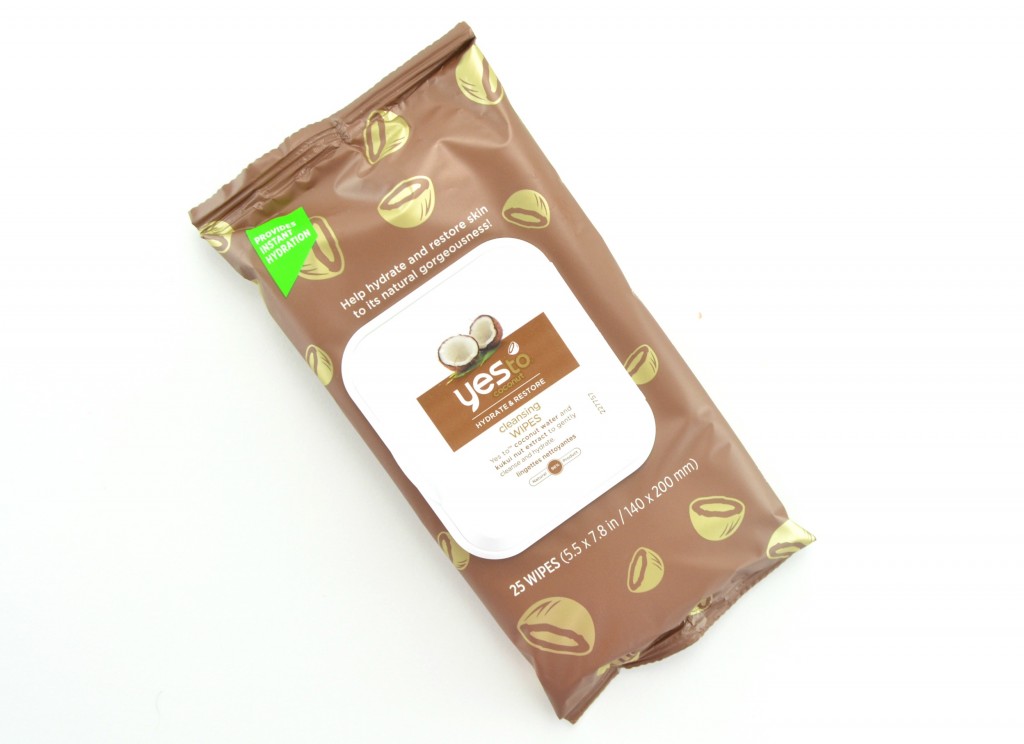 It wouldn't be summer without some mixed berries, and by that I mean Carnaby Mixed Berries Candy. Shoppers has a large selection of all your summertime entertaining essentials, anything from mixed nuts, to kettle corn, to yogurt dip and candy.