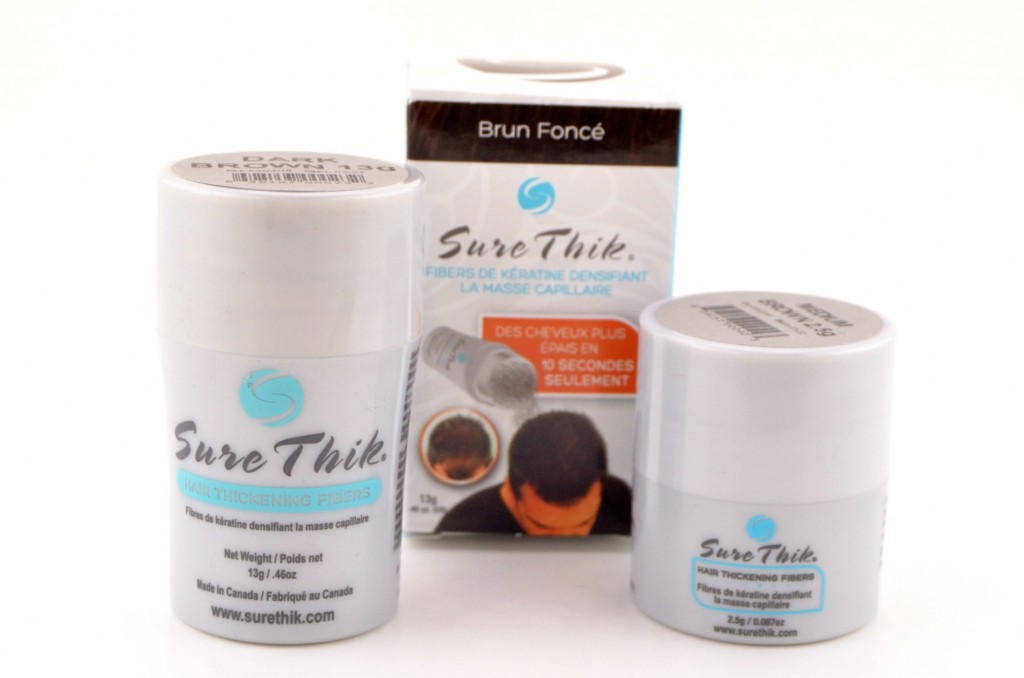 Nick Dimakos is the proud owner of Sure Hair International, a hair replacement chain in Canada which has released a new line of hair thickening products for those looking for temporary hair loss solutions. Millions of people suffer from this, but don't want to undergo painful and expensive services like hair transplants or laser treatments. Several factors play a role in hair loss, anything from poor nutrition, to hormonal, to age or medical treatments, sometimes lending you to not be a good candidate for those treatments mentioned above. After thousands of dollars in sampling and developing, Sure Thik line was created. These products are made with vitamins to help clean, condition and boosts the scalp and help your hair look thicker, instantly. All the products are sulfate free, alcohol free and formulated with no dyes or anything else which will harm hair growth.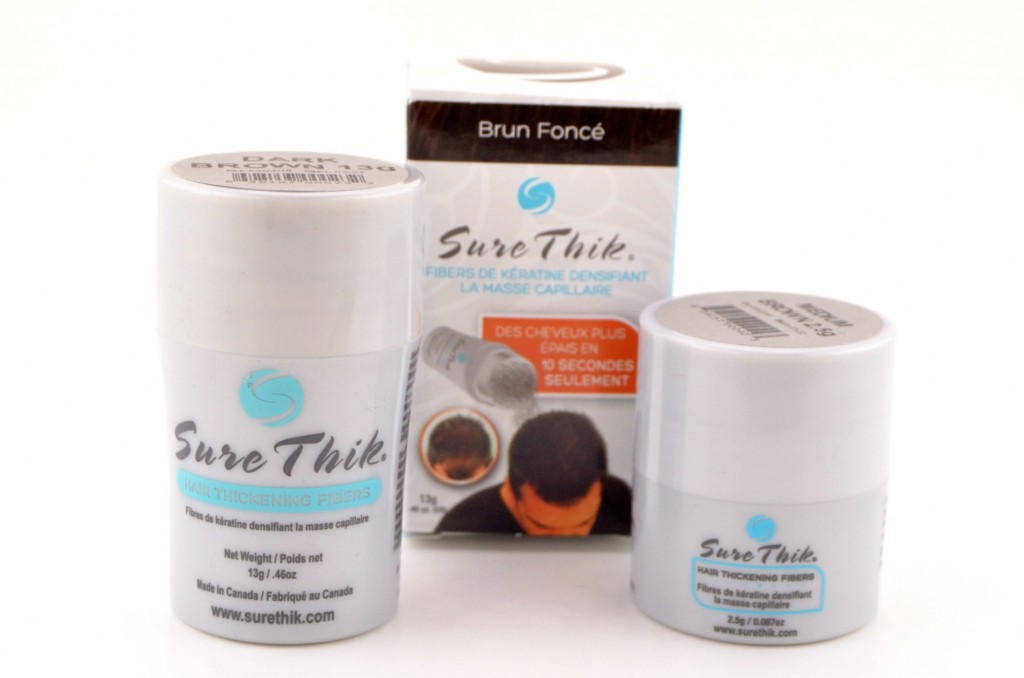 Sure Thik Hair Thickening Fibers will help to instantly add volume and density to thinning hair in as little as 10 seconds. Its unique complex of organic keratin protein (same as your own natural growing hair) has been cut with a laser into micro sized fibers that are electro-statically charged to build upon your own existing hair. It provides all-natural, dramatic density, volume and total coverage that's suitable for both men and women.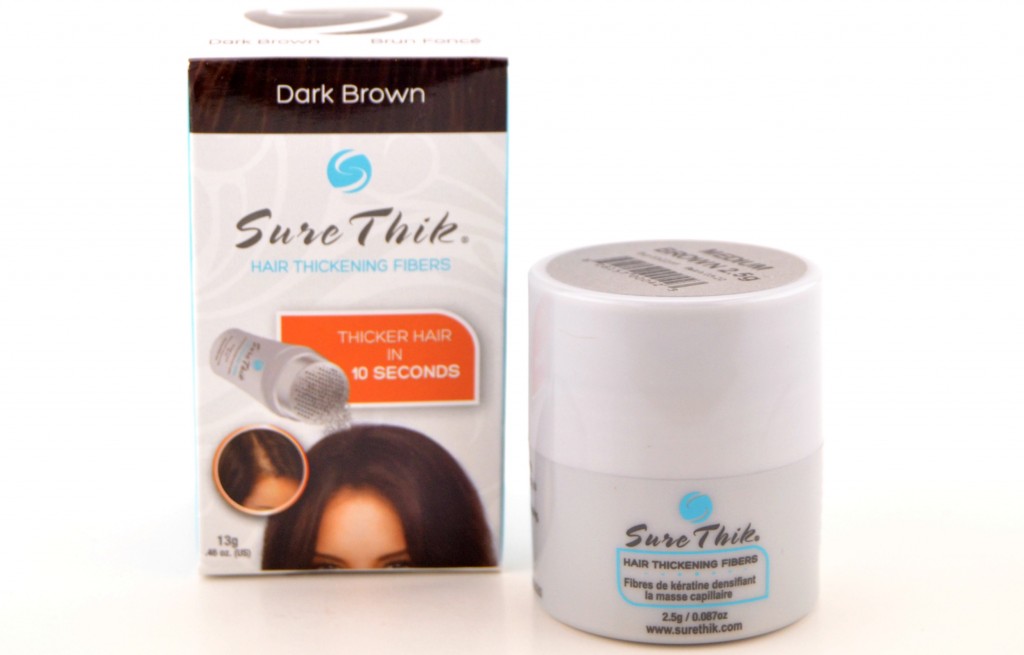 Sure Thik Hair Thickening Fibers will need some hair for it to work properly, it needs something for the fibers to grab onto. If you're already balding or are completely bald, this will not work, remember it's only a cosmetic enhancement not a treatment for re-growing hair. After washing, drying and styling, simply shake the hair fibers over the areas of thinning hair. Keep the dispense bottle about 2 inches from the hair and lift in sections to find the thinning areas, while gently tapping the bottle to help dispense the fibers. Gently brush it through your hair, the fibers will blend into the hair, becoming completely undetectable. You can finish with your favourite hair spray or styling spray for extra shine and to hold the fibers in place. You will instantly see the bald patches and thinning hair fade away and left with the illusion of thicker, fuller hair.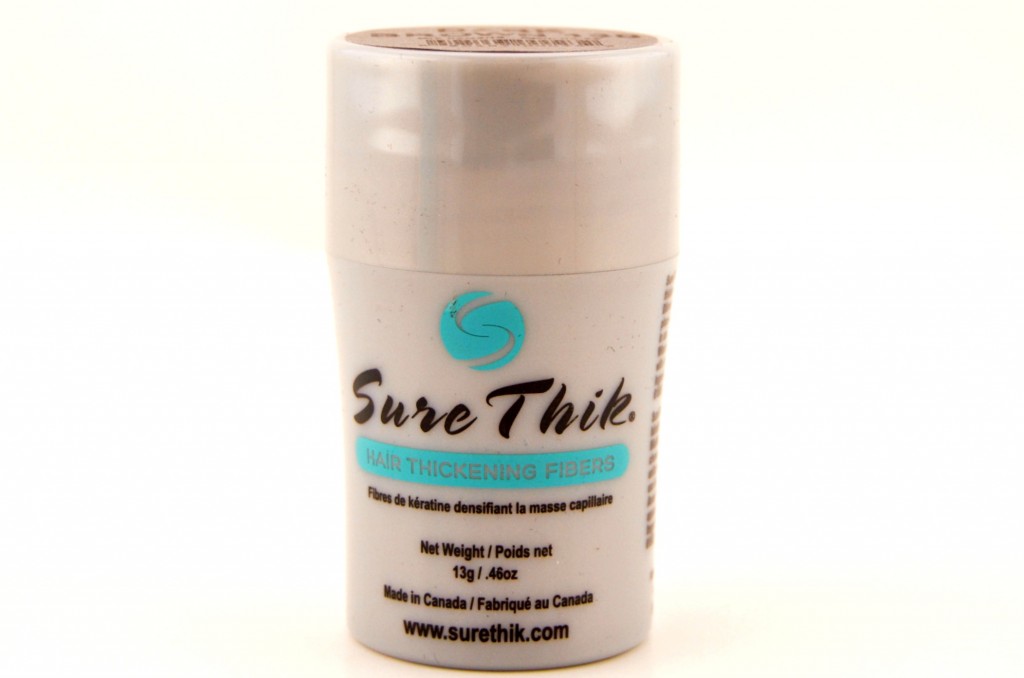 Sure Thik Hair Thickening Fibers is quick and easy to use once you get the hang of it. It can be a little messy at first, with fallen hair fibers on the floor, but is easy to clean. It applies evenly with no greasy or oily residue. It lasts throughout the day even in harsh conditions like rain, snow, wind and perspiration. It washes clean away after every shampoo and doesn't stain my sheets, if I go to bed with it on. I love to use it in between colours, it hides my roots and helps to disguise the white areas of my scalp when my hair is parted down the middle. It gives me a thicker, fuller head of hair in seconds. It comes in 8 different shades and 3 different bottle sizes, the 13 gram bottle will last you about 3 to 4 weeks with daily use. It retails for $9.95 for 2.5g, $29.95 for 13g and $44.95 for 27g.