Escape to romantic getaway from the comfort of your home with the new Bath and Body Works Destination Collection. From the tropical scents of Hawaii to the comfort feel of London, there's a perfect scent for each room in your house. We all know the performance of Bath and Body Works candles are excellent, they burn evenly, hold their colour, provide decent height with their flame and burns for hours.

Paris Daydreaming will have you rendezvousing in the city of love with the French blend of watery notes, moss and mandarin. This sophisticated scent is clean, delicate and romantic. It reminds me of crisp, daytime men's cologne, very French inspired. It's a little sweet with the hint of floral and spice. When burning, it provides a fresh water scent blended with a fine cologne. It's cool, smooth and perfect for spring and summer. It's a very natural candle that's perfect for the bedroom and even the day after burning, you can still smell the lingered scent.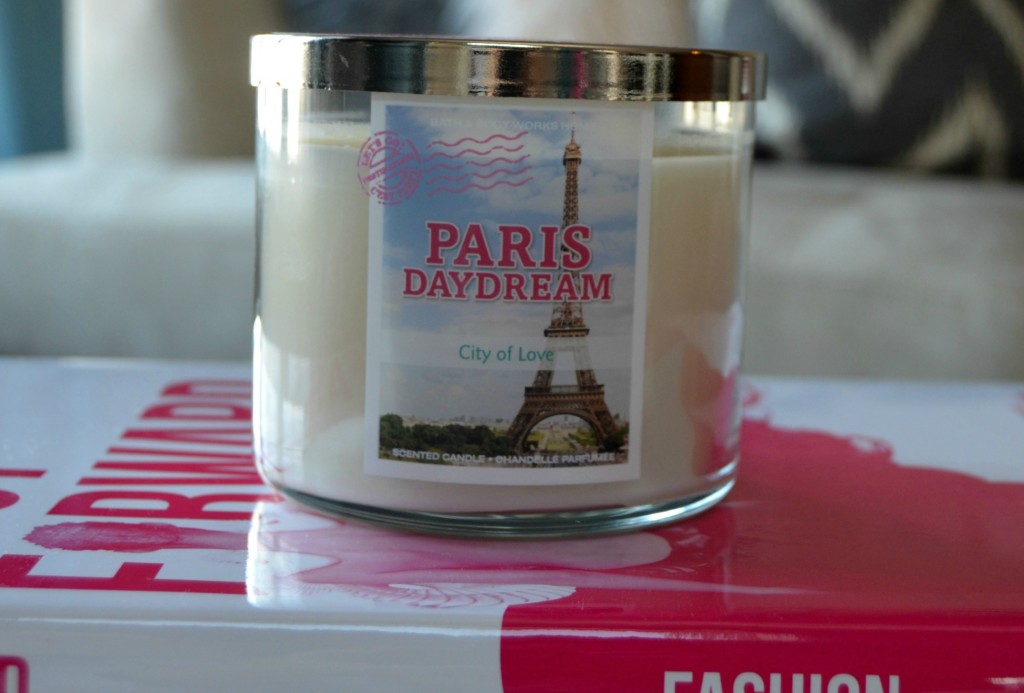 London Calling will delight your mates with a fragrance that's fit for the Queen. It's a royal blend of tea, lemon and sugar that transports your senses across the pond. This strong, yet not overpowering scent is like a really good, fresh cup of tea. It's the perfect combination of tea and lemon, neither one over dominates the other. It has a strong gourmet tea scent, one that you would find in a chic café in London and the lemon is bold and refreshing. This candle is totally my cup of tea (pun intended) and is perfect for the kitchen.

Aloha Waikiki is an exquisite fusion of Plumeria petals, Tiare blossoms and a hint of sugarcane that transports you on a tropical vacation. This is the strongest out of the 3, with a very sweet sugary scent. The Plumeria is the most dominant note that gives a strong floral scent with the sweet scent of sugarcane. It fills the air very quickly and lingers for days after.