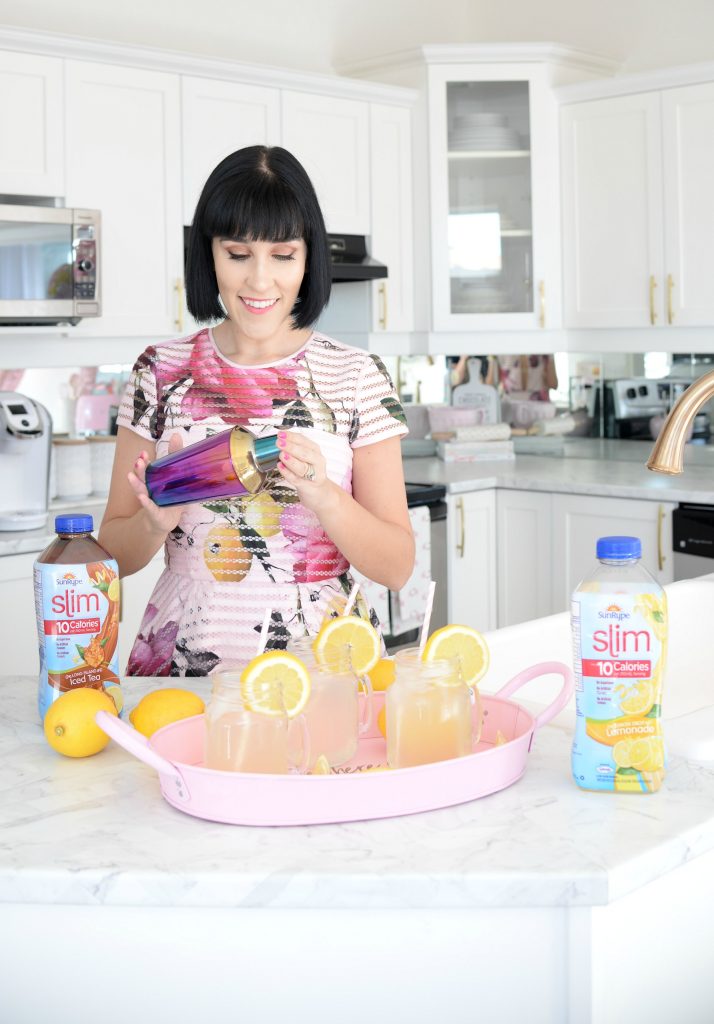 SunRype Slim10


There's 1,440 minutes in every day, yet we often find it difficult to find just 10 minutes for ourselves. I see my friends practising yoga to feel complete and relaxed, while others turn to meditation to reduce stress and minimize the noise around them. The older I get, the more I value a little "me-time". I know the importance of self-care, not only for my overall health and well-being, but for my mental state. If you don't take care of yourself, who will? We only have one body, and it's our duty to pay close attention to it.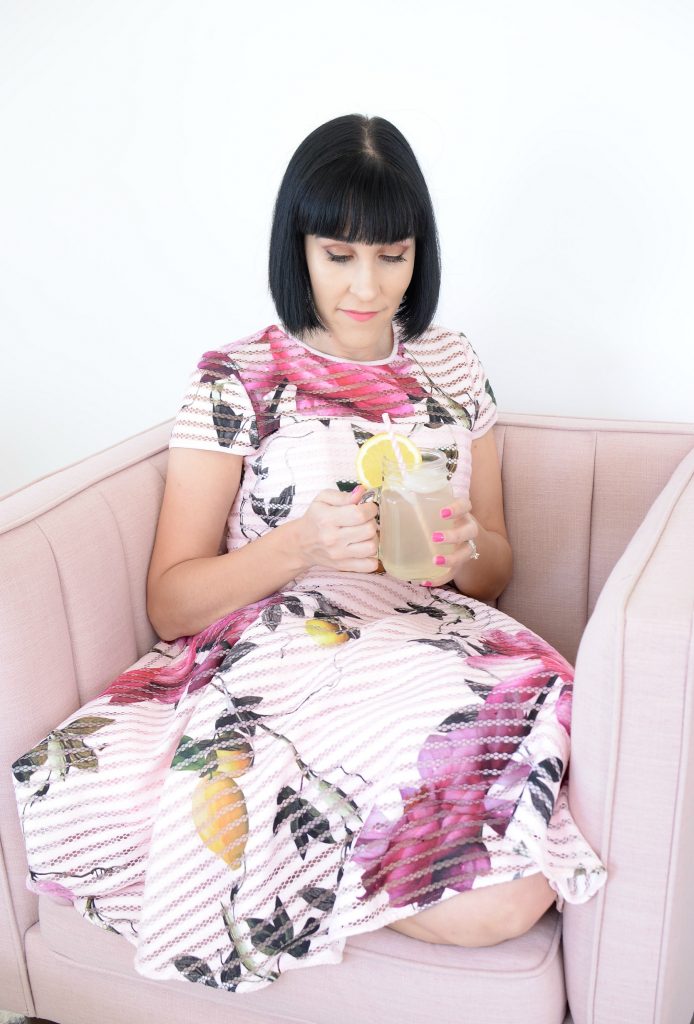 Taking 10 minutes out of your day for a little self-love, isn't that hard, you just have to make time for it. There's no reason why you can't incorporate the things you love, value, and enjoy for just a few minutes a day. Not only will this help bring you balance, it can make you more productive and make better choices in your life. Try setting the alarm on your phone, for either the morning before work, or the evening before bed, to get in a little pampering.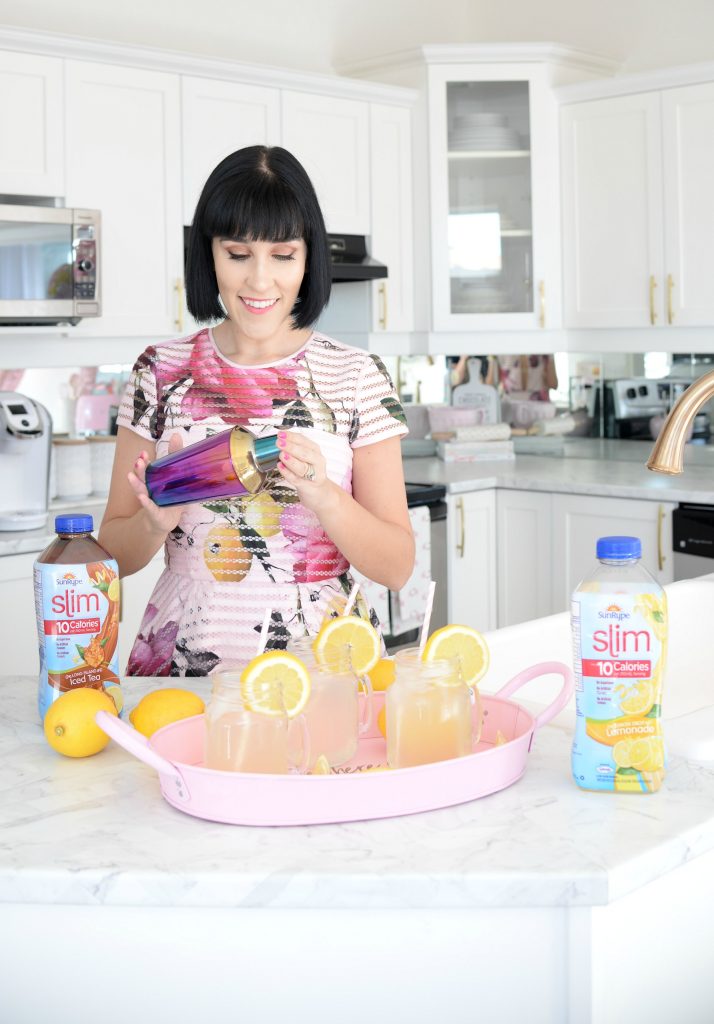 I know what you're thinking, morning and pamper don't mix… nobody has time for that. Although it may seem like we're running a race in the AM, if you plan accordingly and get up a few minutes early, there are simple things you can do to feel refreshed and relaxed. Maybe it's a quick beauty treatment, like a facial mask or deep scrub, maybe you find journaling or writing in a diary therapeutic, or it could be something as simple as enjoying your morning coffee over a magazine, instead of having it in a to-go cup.
Sparing myself a few minutes in the evening is my favourite time to treat myself. From online shopping, to watching my favourite T.V. show, to running a hot relaxing bath to relieve my muscles and let go of all my tension, the evening is the perfect time to indulge. Of course, none of these things are equally as fun without a delicious cocktail or two.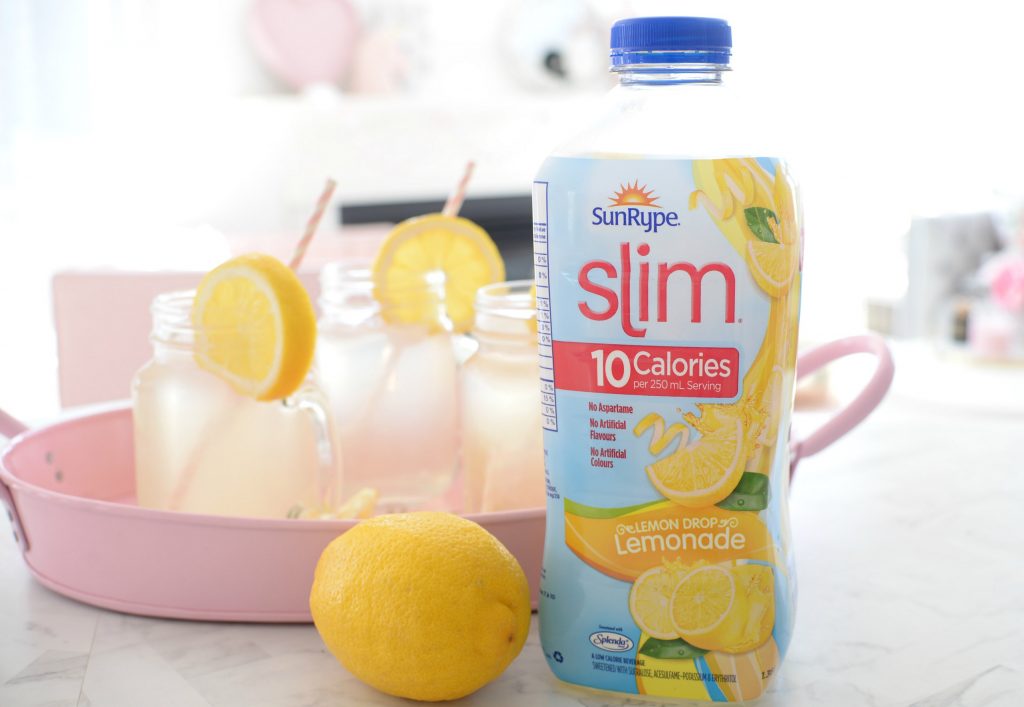 With the warmer weather finally upon us, it brings back fond memories of me selling lemonade at the curb side and rushing to the store to buy candy. Although I may not be a sugar feen anymore, that doesn't mean I don't enjoy a tall glass of lemonade on a hot summer night. I, of course, turn my beloved drink into an adult version with vodka and ice. A spiked lemonade is the perfect way to unwind after a long, stressful day. If you're like myself, looking to cut down on calories and sugar, let me introduce you to, SunRype Slim.
SunRype Slim 10 beverages not only come in a wide variety of refreshing flavours with excellent taste, it's only 10 calories per serving (250ml). This low-calorie beverage has a great taste and contains no aspartame, no artificial flavours or colours and is amazing mixed with your favourite alcoholic beverage, like vodka. My personal fave, of course, is the Slim Lemon Drop Lemonade. Its juicy and refreshing flavour pairs beautifully with 7Up and vodka. My inner child is totally loving it.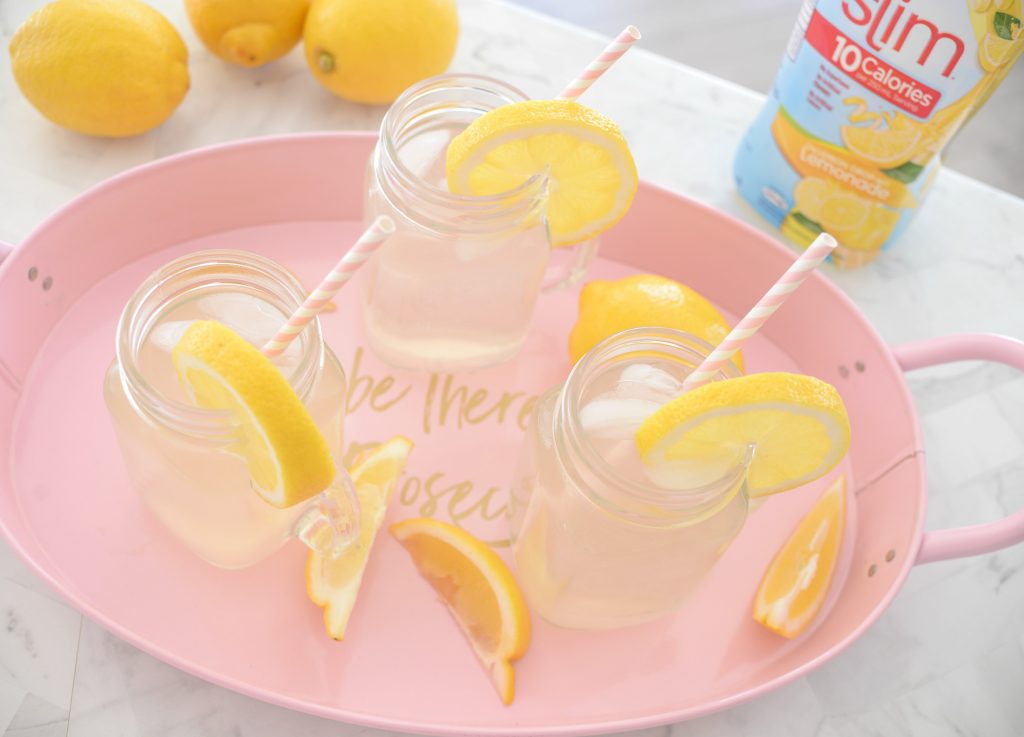 This adult lemonade is the perfect way to pamper yourself and show a little self-love. It's quickly become my signature drink and has definitely made its way into my nightly routine.
It couldn't be easier to make, so it won't cut into your alone time. All you need is, 6oz of SunRype Slim 10 Slim Lemon Drop Lemonade, 3oz of 7Up, 3oz of vodka, crushed ice and a fresh lemon slice. You can easily find SunRype Slim in the non refrigerated juice aisle of your grocery store, so it's simple to pick up during your routine grocery shop!
If lemonade isn't your thing, Derek's personal favourite is a Long Island Iced Tea. For this, you'll take SunRype Slim Long Island Iced Tea, which just so happens to be made with real brewed tea, and a half oz of Triple sec, Vodka, Tequila, Rum and Gin each. Sure, it takes a little extra prep-work, but I promise you, it's totally worth it.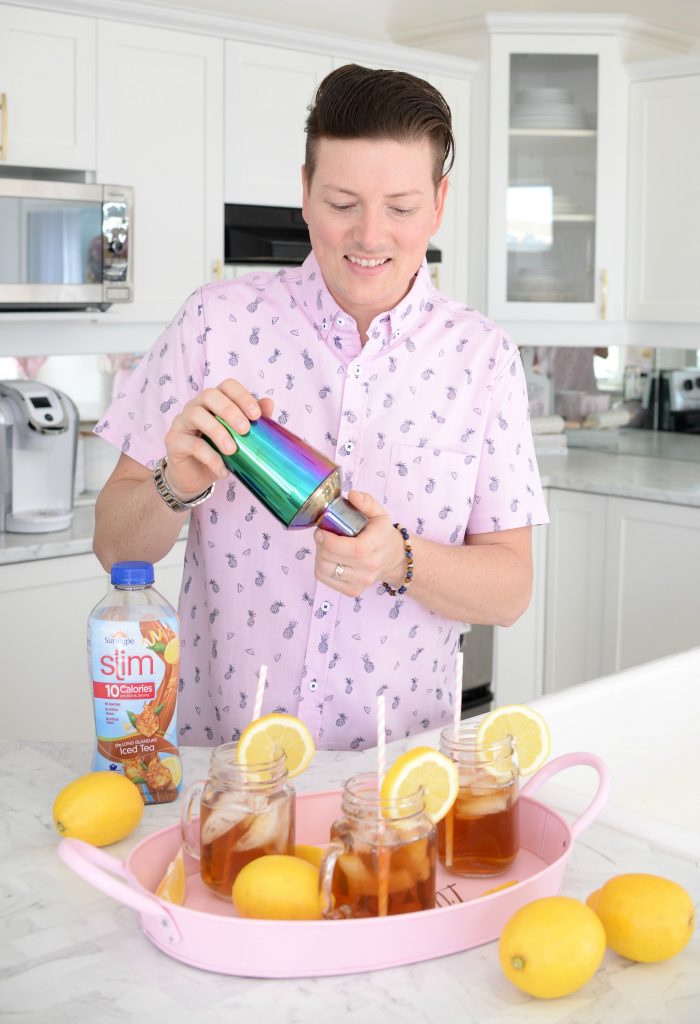 You can also experiment for yourself and create a cocktail of your own using the other SunRype Slim flavours. From Blueberry Burst, Cranberry Twist and Tropical Mango, there is truly a flavour for everyone to enjoy. It also is great by itself without alcohol over a glass of ice to serve to your non-alcohol loving friends.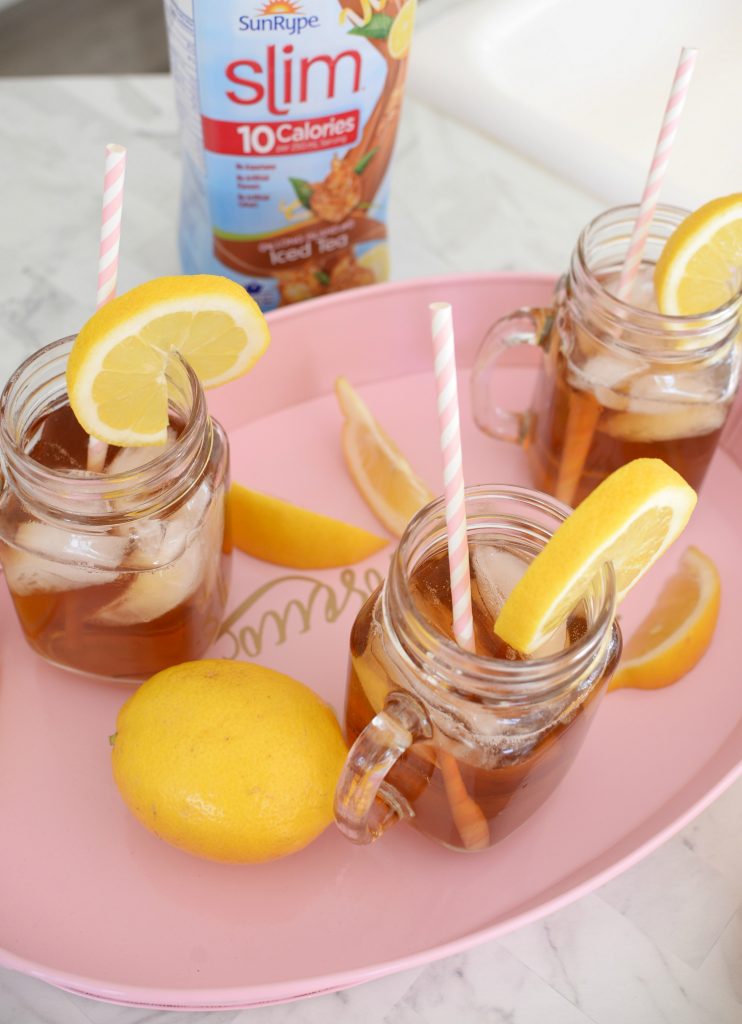 I can't wait for you to Take 10 for yourself and enjoy a little me-time. If you want to find me, I'll be taking 10 with my SunRype Slim 10 Spiked Lemonade ;)
Discover More With SunRype Slim 10!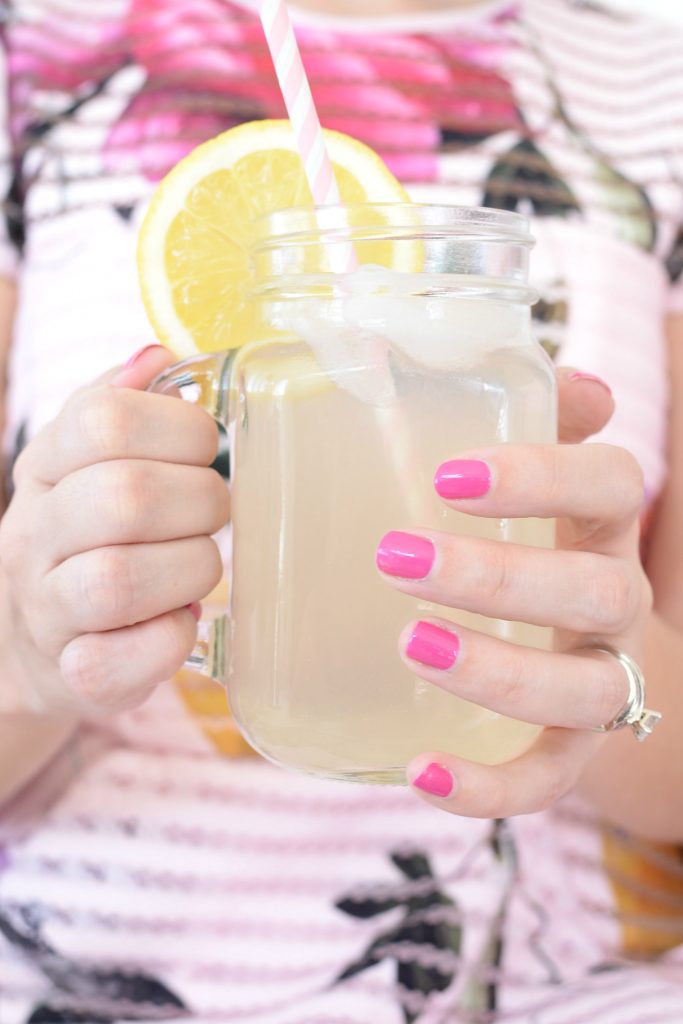 This post has been generously sponsored by Sun-Rype, the opinions are my own and in no way do they reflect Sun-Rype.