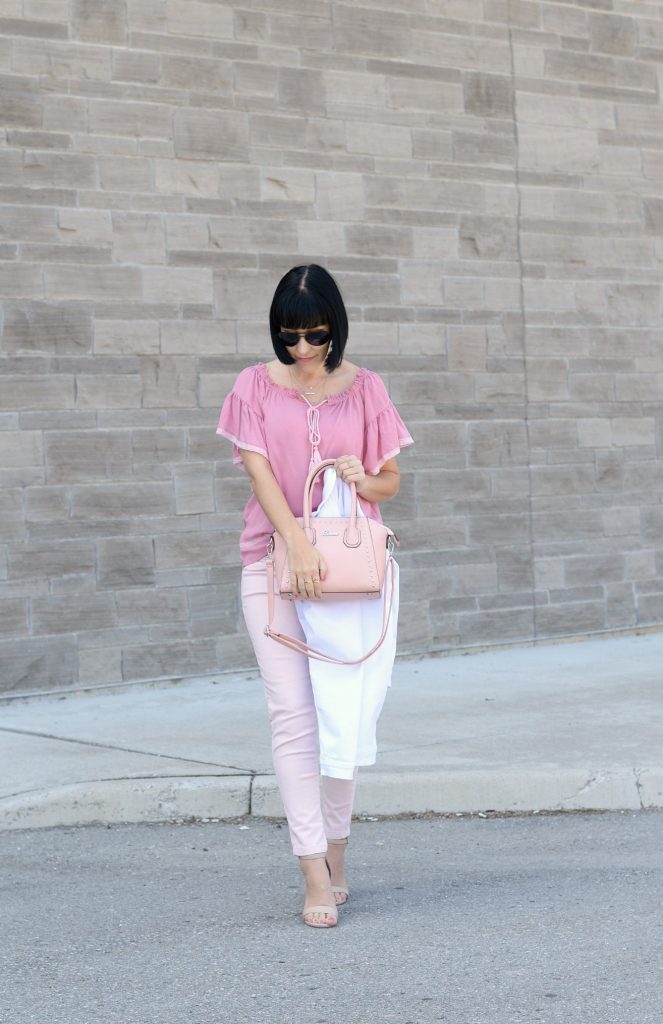 Giant Tiger Outfits for a Week
Today marks day five of my new series called…. "I Wore (insert clothing brand here) for a week. This week is all about Giant Tiger and how to create fashion-forward looks at affordable prices. On Wednesday we chatted about how you can get out of a fashion rut, Friday was all about faking longer legs with fashion, and today we focus on how to look stylish every day of the week.
We all want to look more stylish when we leave the house, but sometimes we don't have time to bother with multiple pieces, nor do we have the time to stand in front of the mirror for hours trying on different looks. Today I'm sharing my tips and tricks on how I get ready, quick and easily, all while looking stylish, with little to no effort.
Take your outfit from a zero to hero by adding that one special piece to make your outfit look interesting. This may be a show-stopping handbag, a statement ring, a killer pair of heels, anything that will grab attention and make your outfit look totally unique. By adding that one extra surprise element, it will really help to elevate your look.
When in doubt on what to wear, play up your strengths. We all have something we love about ourselves, so when you're looking for a fashionable look in a hurry, reach for those pieces that make you feel confident. Long, lean legs, try a mini-skirt, firm, toned arms, look for something sleeveless, 6-pack abs, how about a crop-top.  Focusing on the areas you feel secure and poised in will ensure you look fabulous the entire day.
Don't leave home without your visa… oops.. I mean an accessory. I know when you're in a hurry, it's hard enough putting pants on, let alone jewellery, but having at least one or two beautiful pieces that you can reach for daily will really tie your look together. A statement necklace, a classic watch or even a cocktail ring can really take your outfit to the next level.
My favourite tip might be, creating your own unique uniform. Although you don't necessarily have to focus on one certain style, having pieces in your collection that all work well together makes it incredibly easier getting dressed in the morning.  If you have been following my page for awhile now, you've probably noticed that I have a slight obsession with pink. I consider this my signature look. By having a large selection of the same colour, it effortlessly allows me to create a chic monochromatic look with ease. Wearing the same colour head to toe, whether that be all black, white, grey is a sure way to look put together.
Giant Tiger is a Canadian owned discount store that features a large selection of fashion-forward pieces that everyone can afford. Lily Morgan is a fun, fresh and stylish label that can only be found at Giant Tiger and offers this season's hottest trends that will leave you feeling current, confident and modern.
I was able to find this head to toe pink number for under $160. I did add a pop of white with this denim jacket for only $35, but it can easily be taken off, if I'm looking for a monochromatic look. The pink pants were only $30, the flowy top was $16, the belt was $6, sunglasses, necklace and rings were all $9 each and the purse was $45.
Win Big this Summer with Giant Tiger. From now until July 3rd, 2018 enter online for daily opportunities to "scratch and win" prizes such as gift cards, home décor, and more, Also, until June 13, 2018 GT will also be doing a special draw for a backyard concert performance by CCMA nominees, River Town Saints. Visit gianttiger.com or bigsummerwins.com for more details and to enter.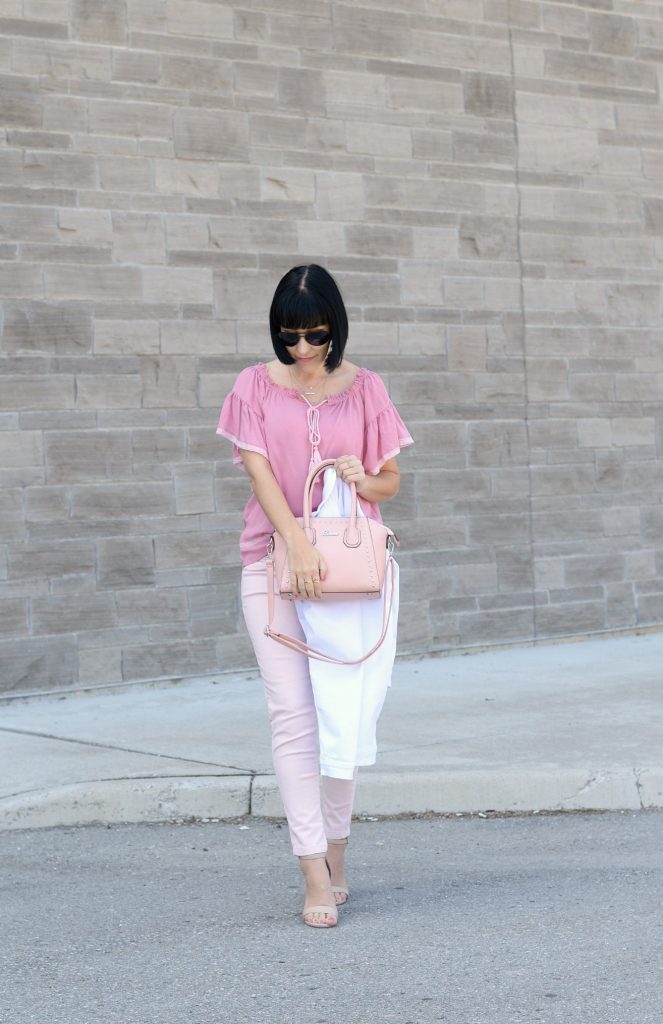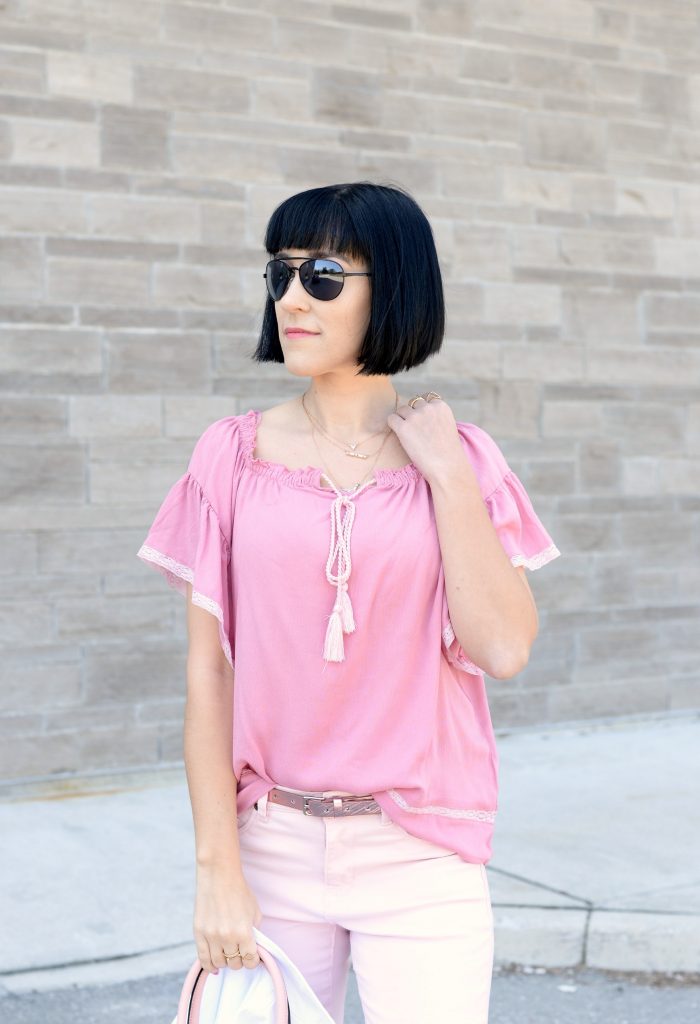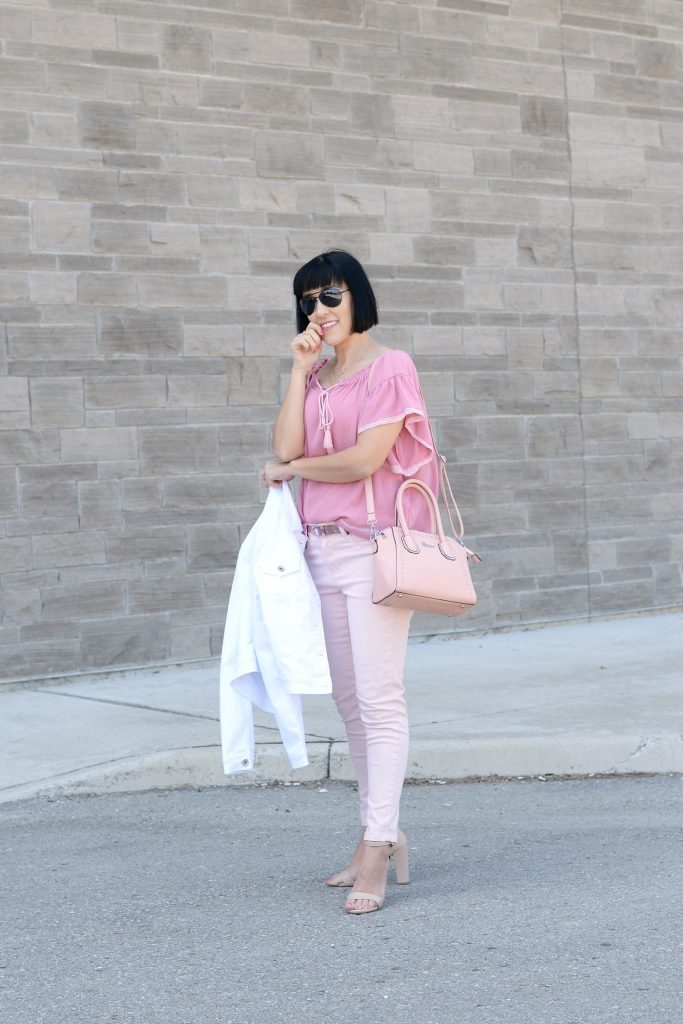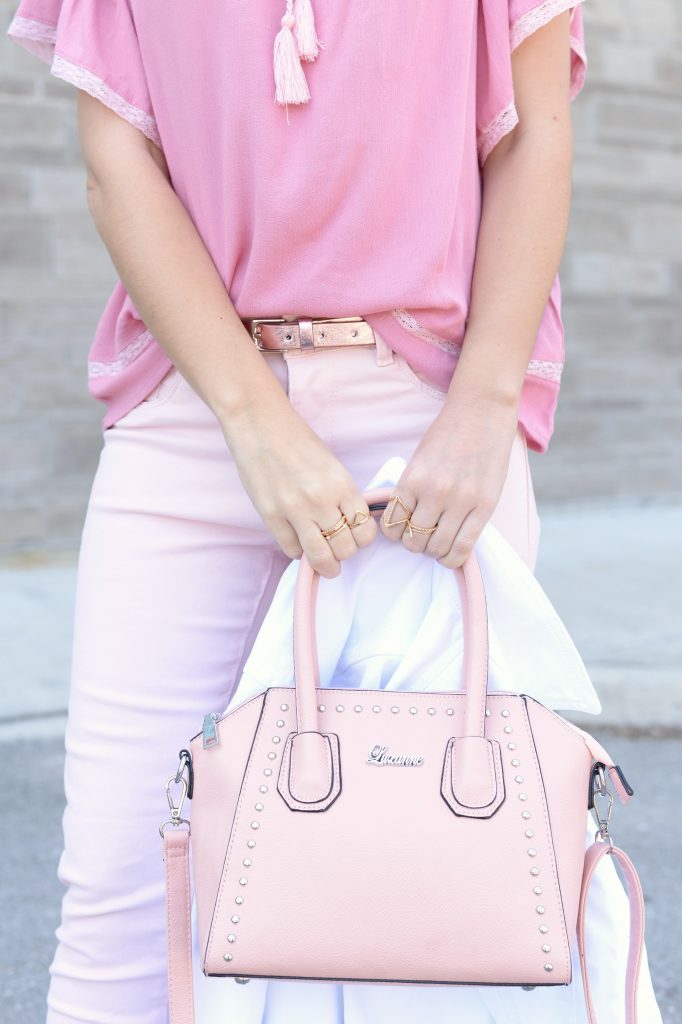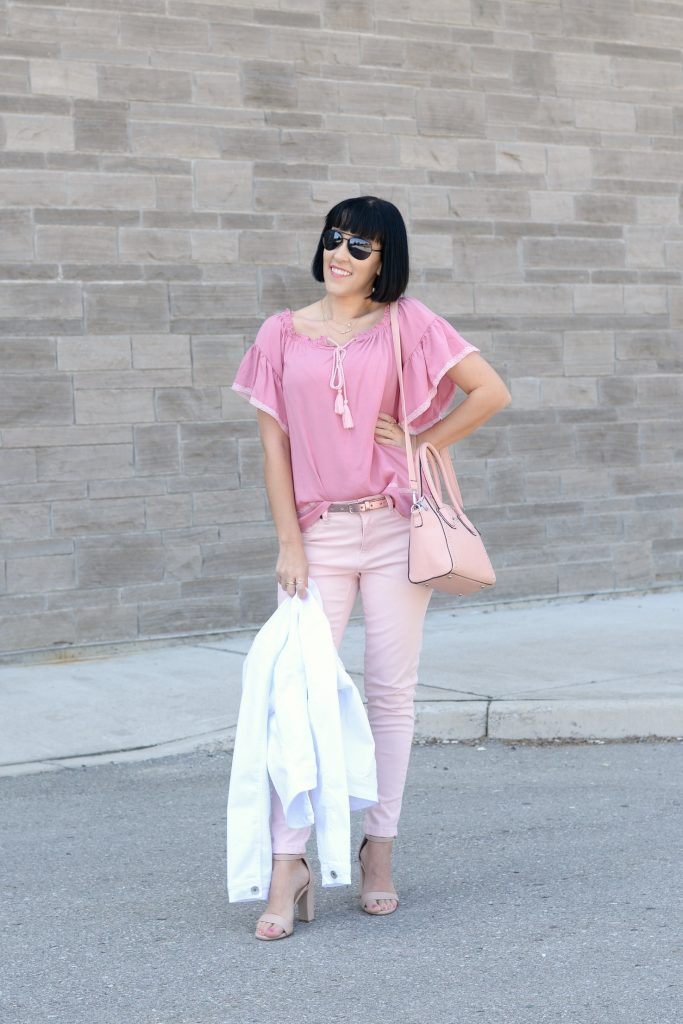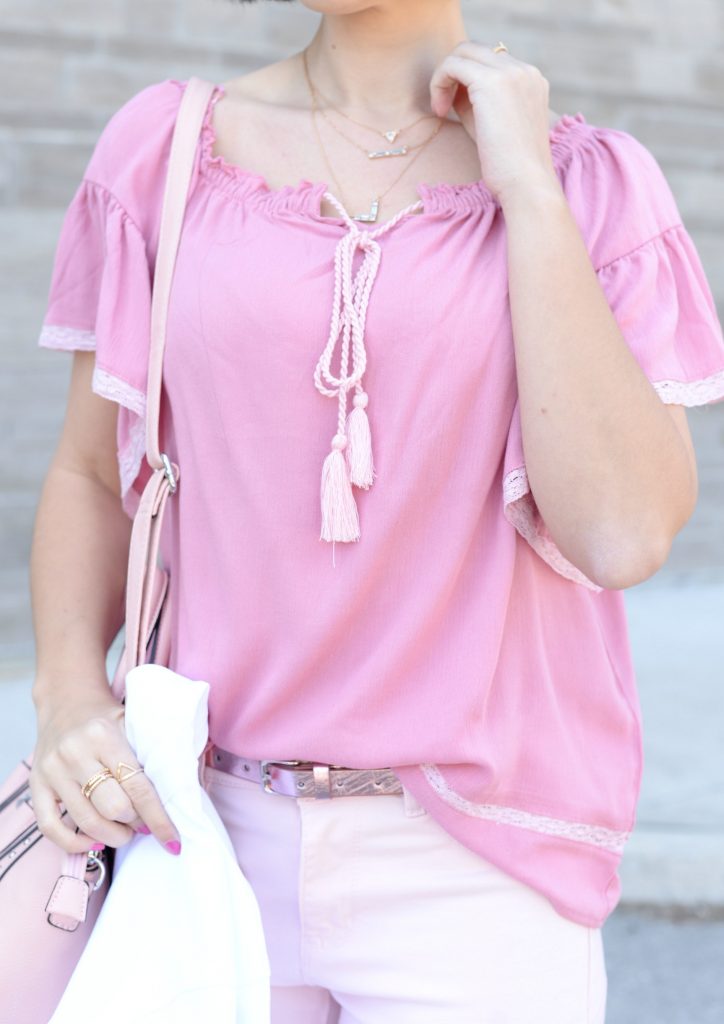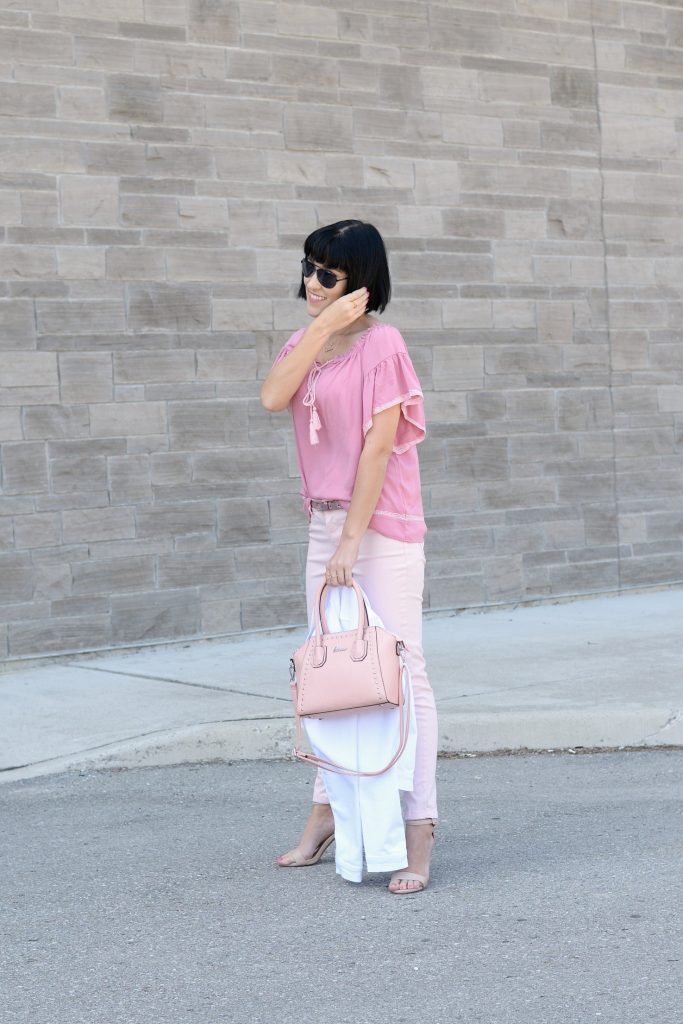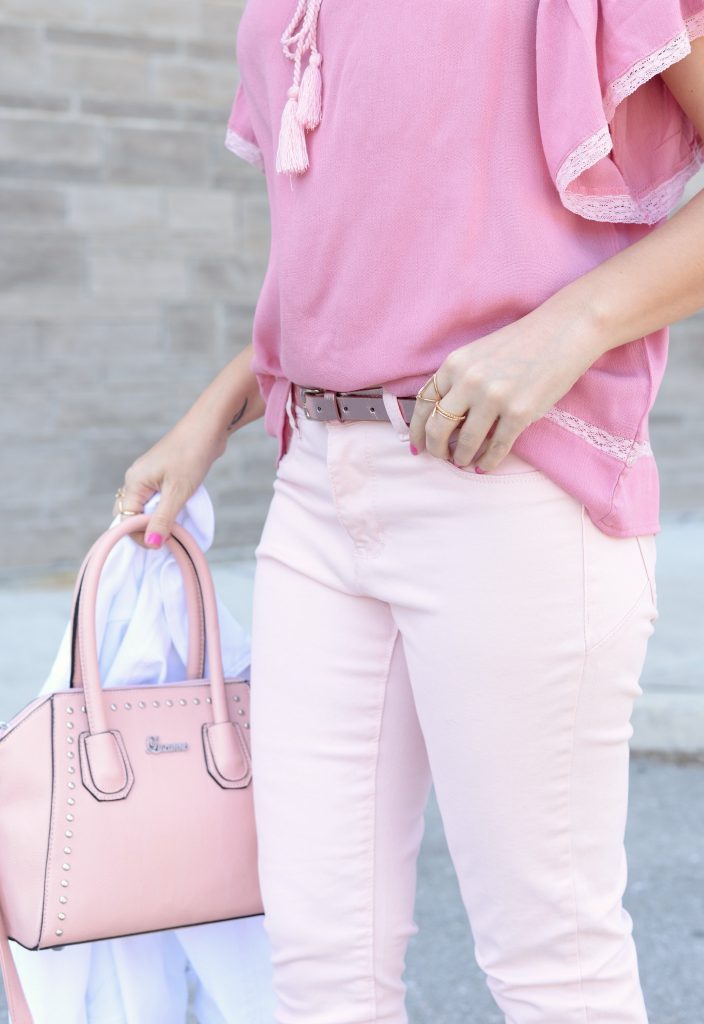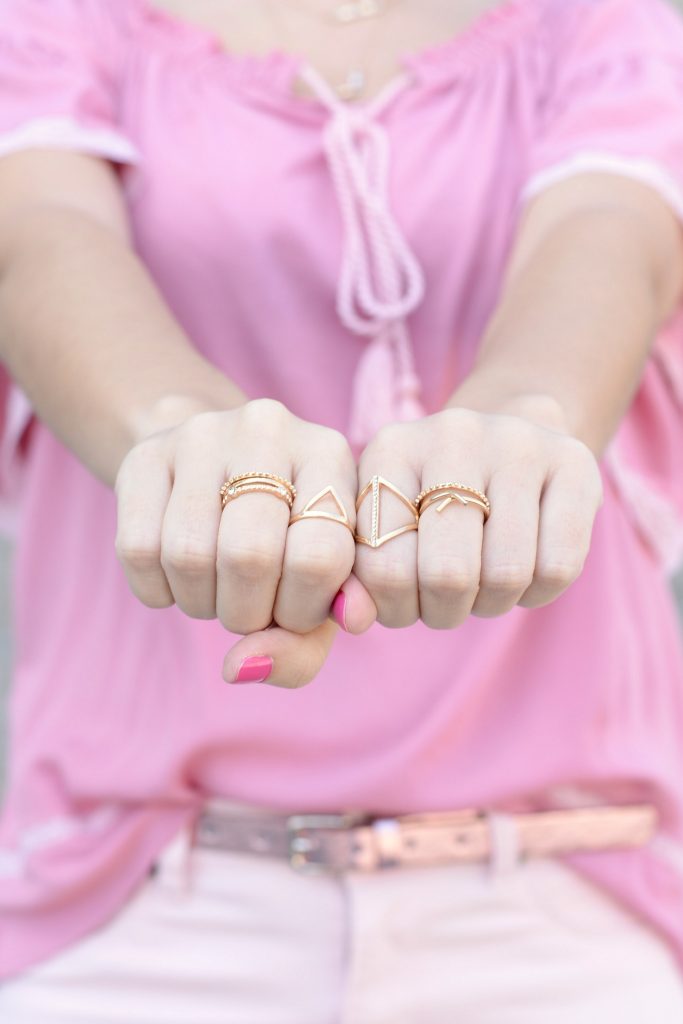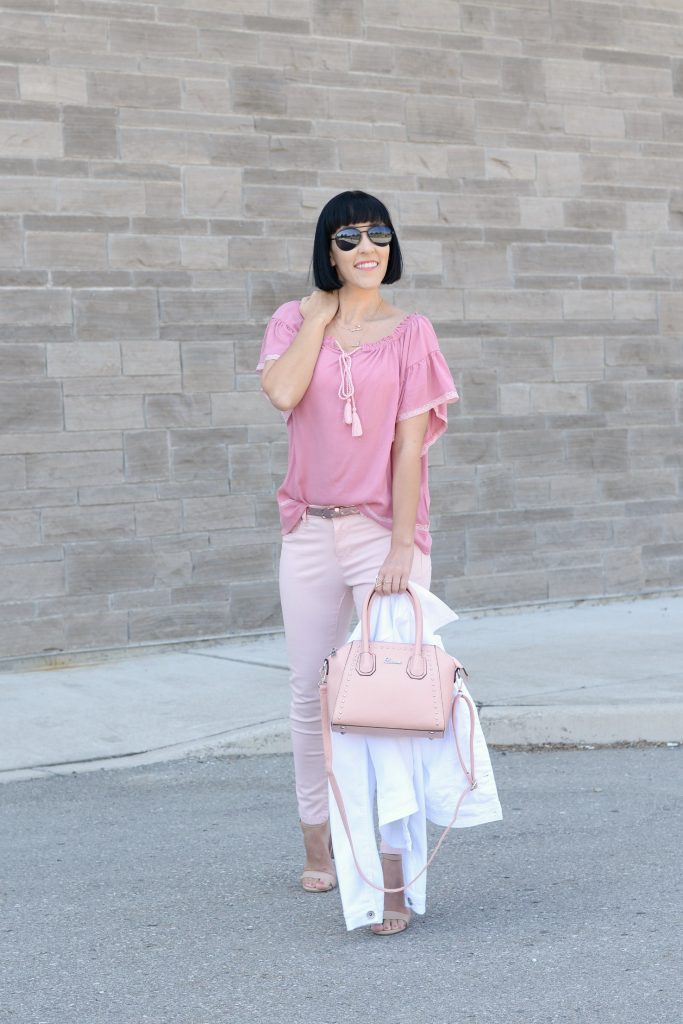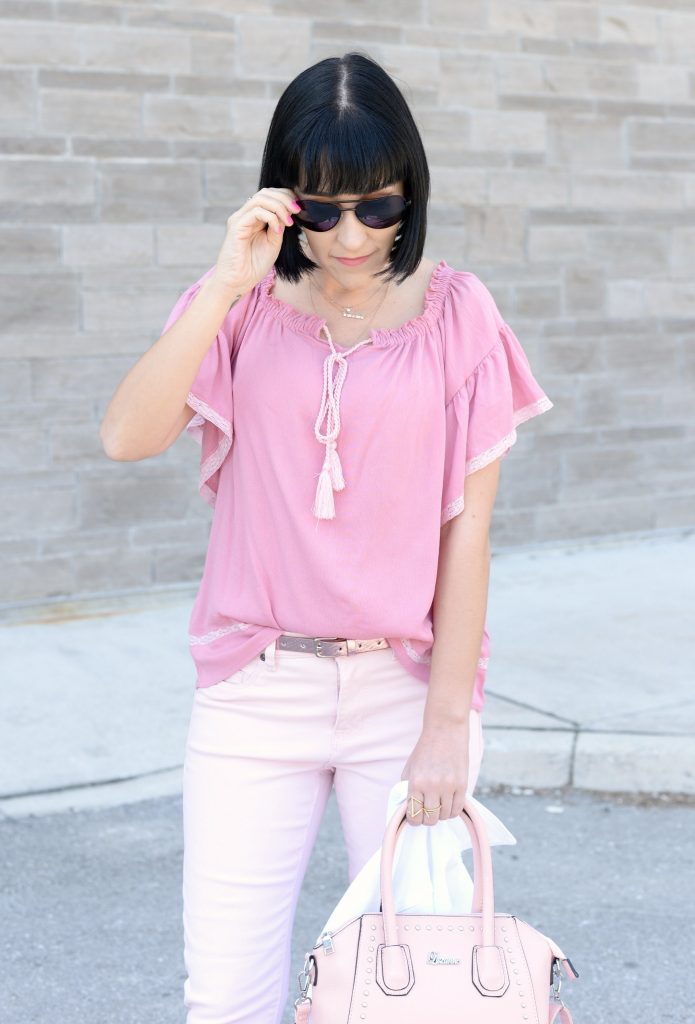 "Disclosure: This post was sponsored by Giant Tiger, but all opinions on this blog are my own. I also want to thank you for supporting the brands that support my blog."