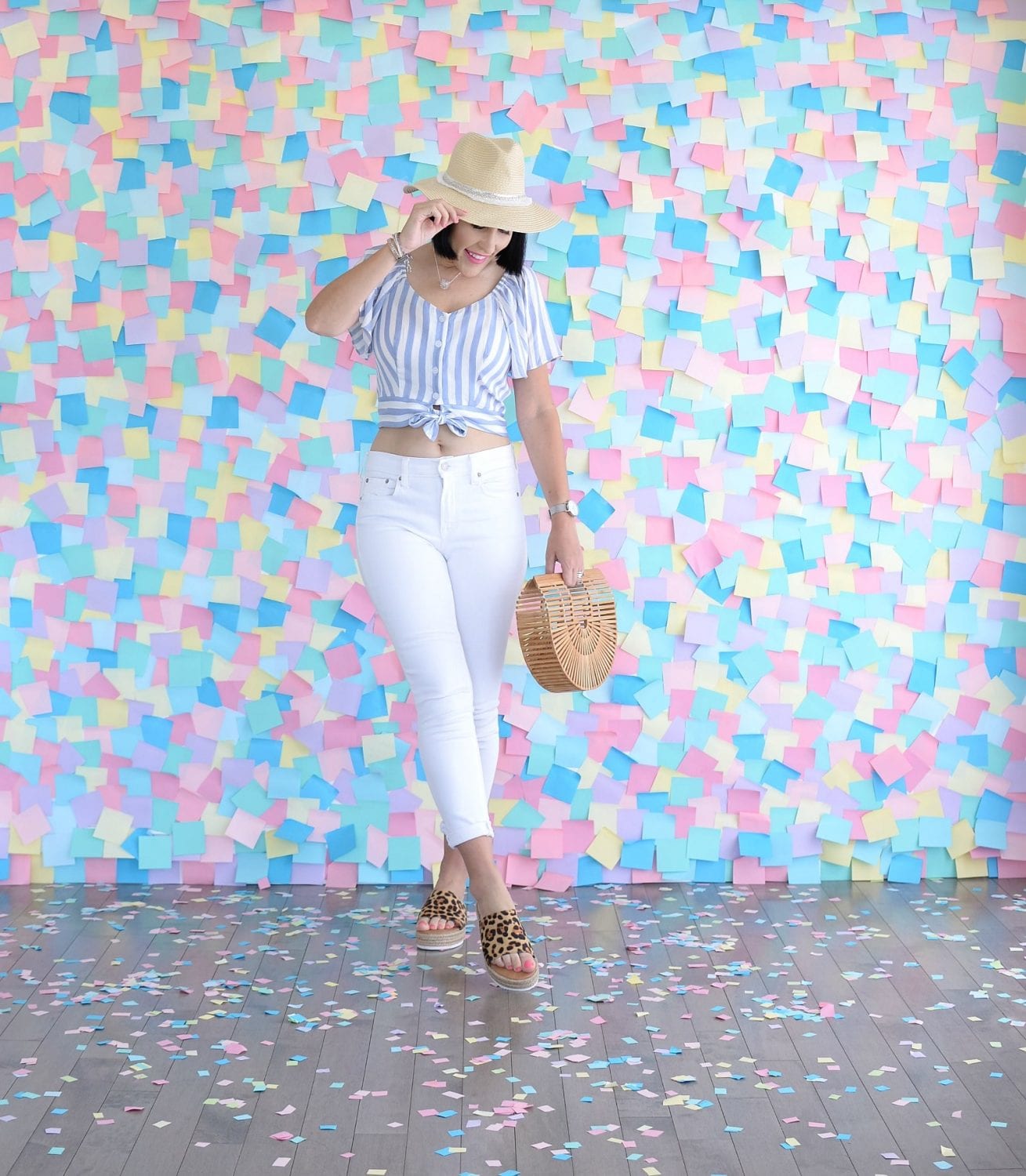 How To Style Summer Clothes for Fall
I know everyone is getting super excited for the cooler weather, and with good reasons. Pumpkin spiced lattes, rustic home décor, fall leaves, cardigans, what's not to love. As much as I'm a summer girl, that doesn't mean I'm not super pumped for layers. As September approaches, we're left with the dreaded question…what do I wear? Today we're going over some of the must-have pieces to take your summer wardrobe straight into fall, starting with my fave clothing item… white jean.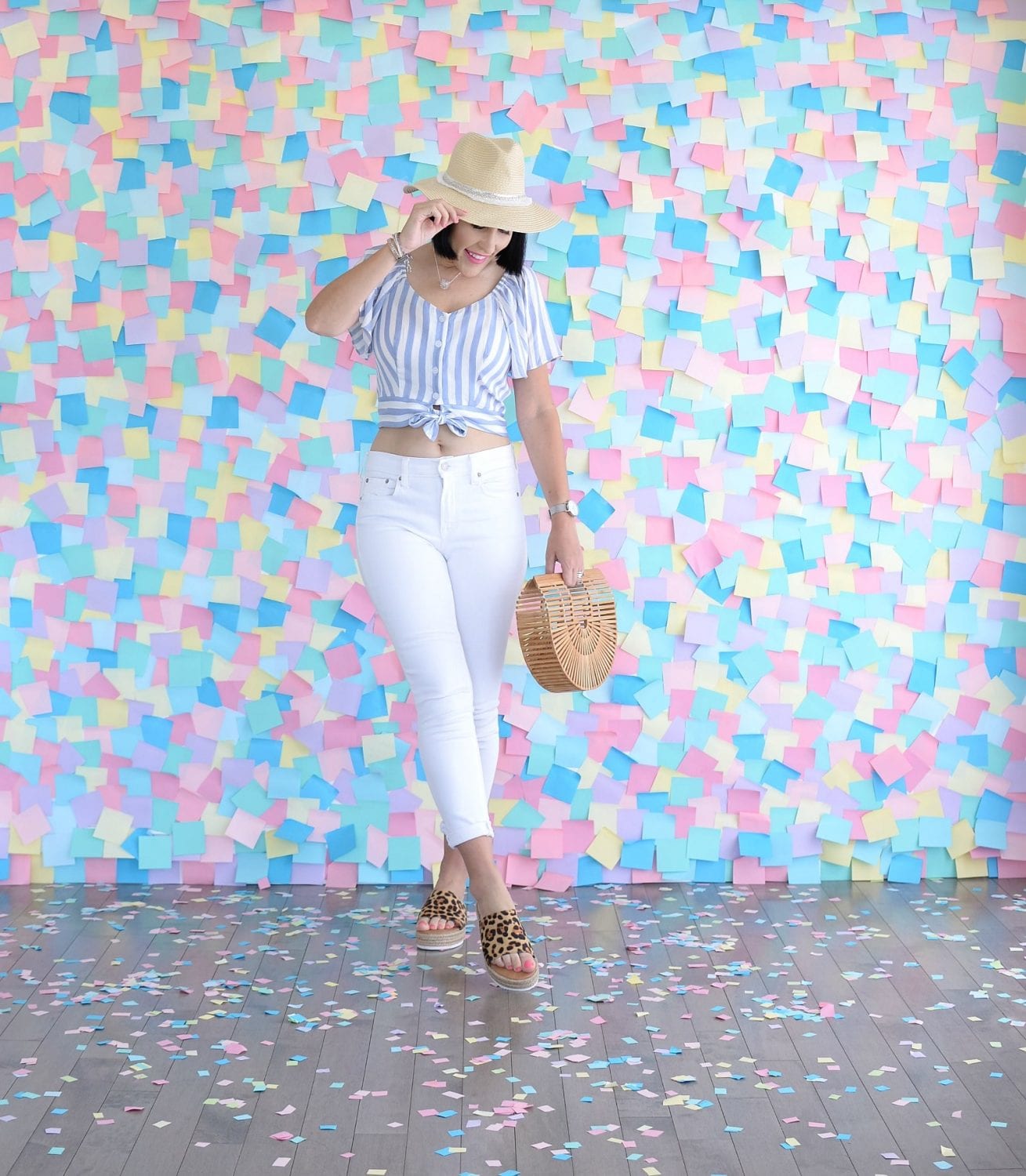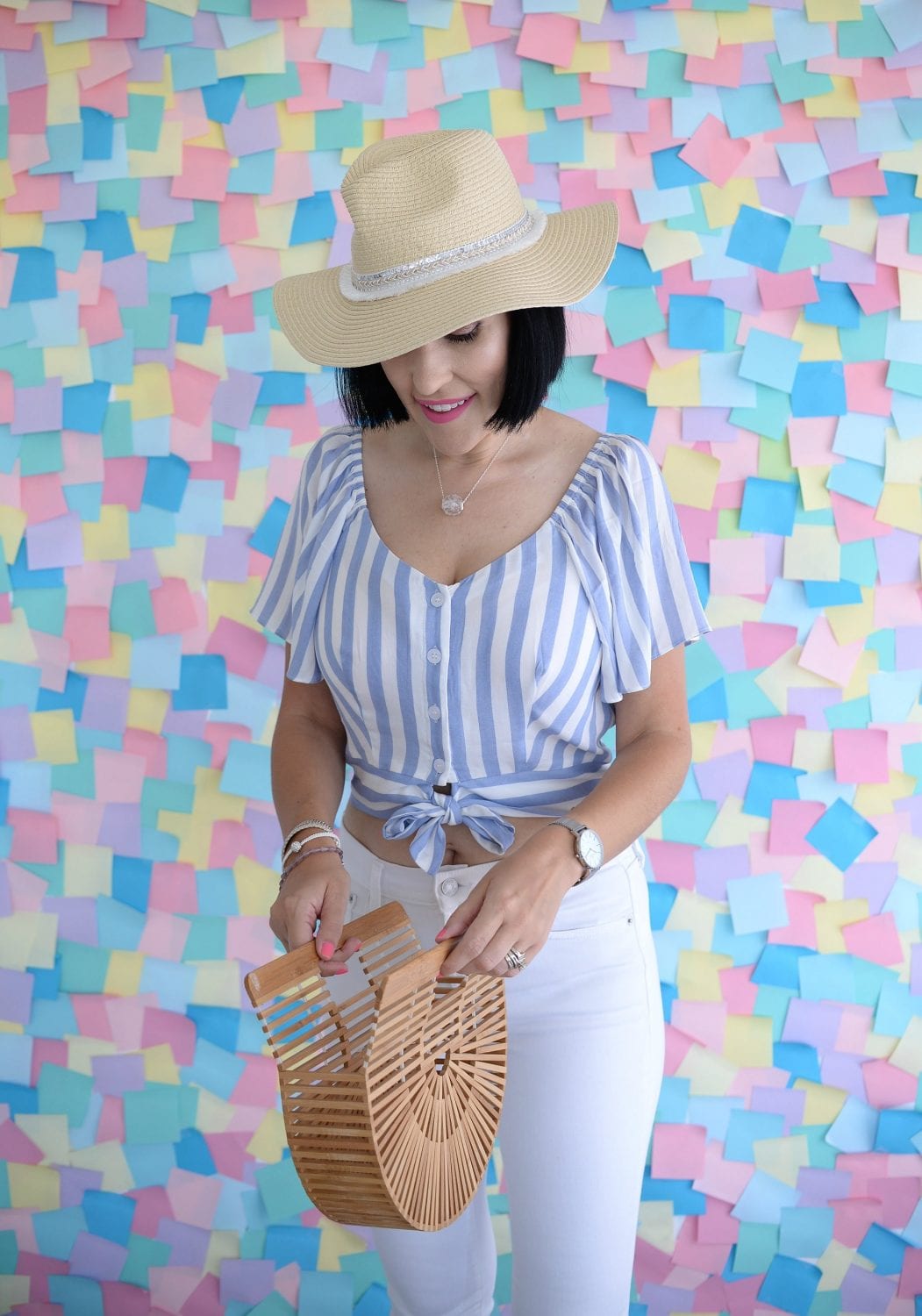 You've heard me talk about it before, but white jeans can absolutely be worn 365 days of the year. During the summer, white jeans are a must. It's a sure way to create a chic and effortless look. From tees, to crop tops, to halters, cold-shoulder and beyond, a white pair of jeans is a staple in any wardrobe. Transitioning into the cooler weather, it's all about texture. Look for thicker sweaters in the same cool white, off-white and cream shades. This not only helps to create a monochromatic look, but a streamline effect that doesn't scream…look at my white jeans. It's a timeless and elegant look that can take you straight into winter.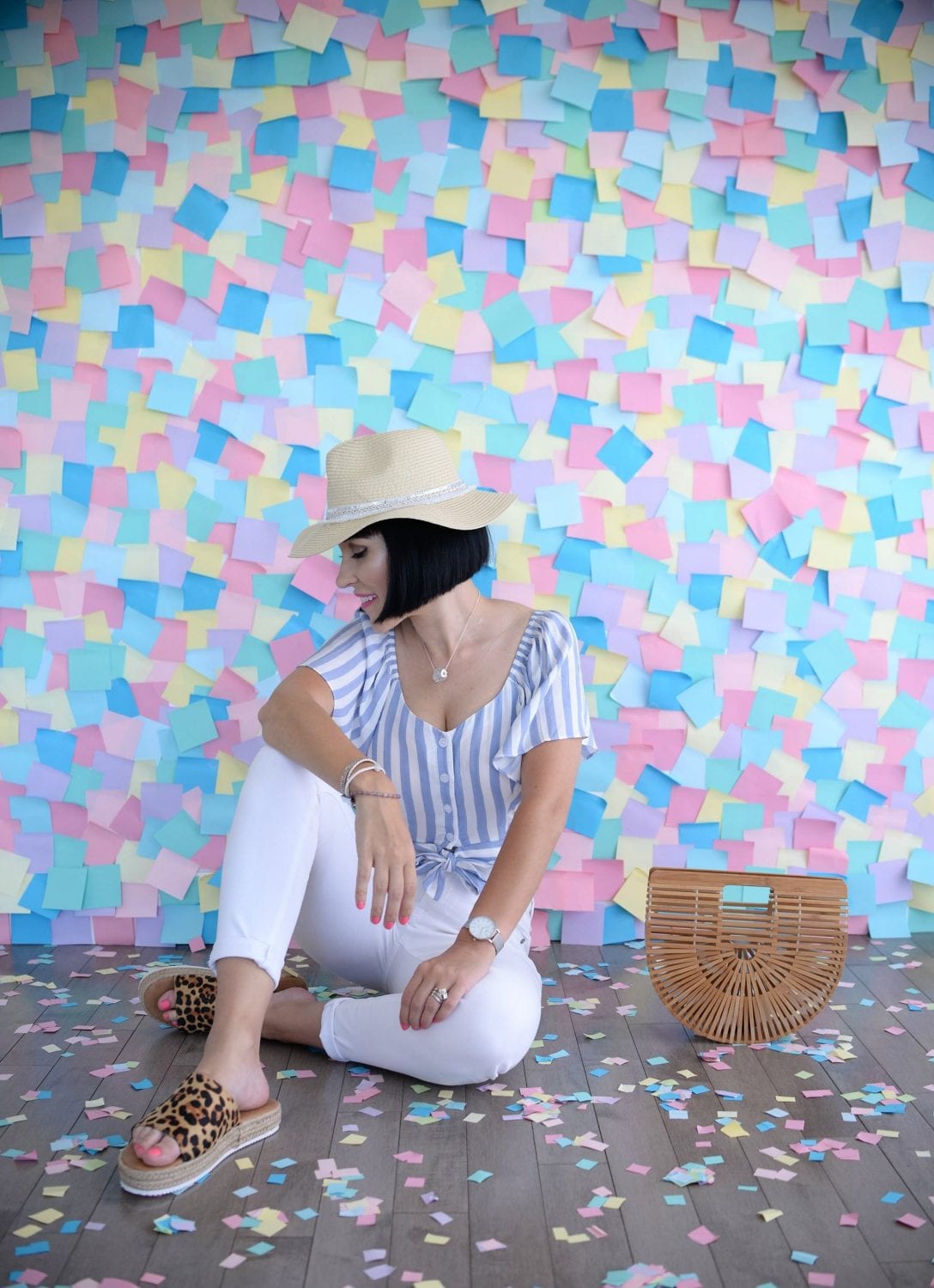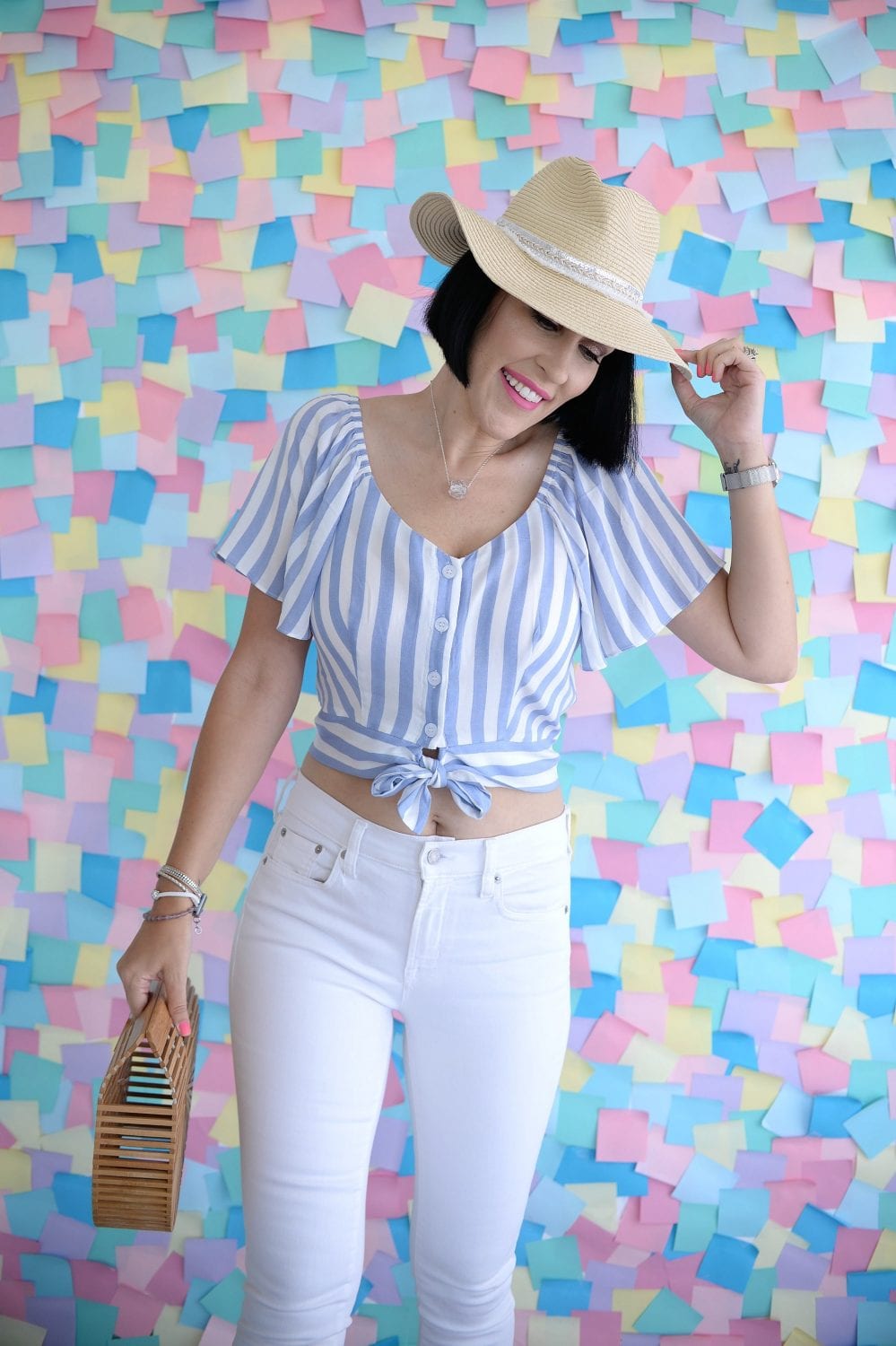 There's no denying that denim skirts were one of the hottest trends this season. Tossing on your favourite graphic tee, some statement accessories and strappy sandals were a sure way to leave you looking fresh and current. Now, how do you take that same denim skirt and transition it into fall, simple, with tights. Look for a tight in a slightly thicker material, something like a cable knit design to add both texture and warmth. To amp up the coziness even more, pair it with a fuzzy sweater and ankle booties.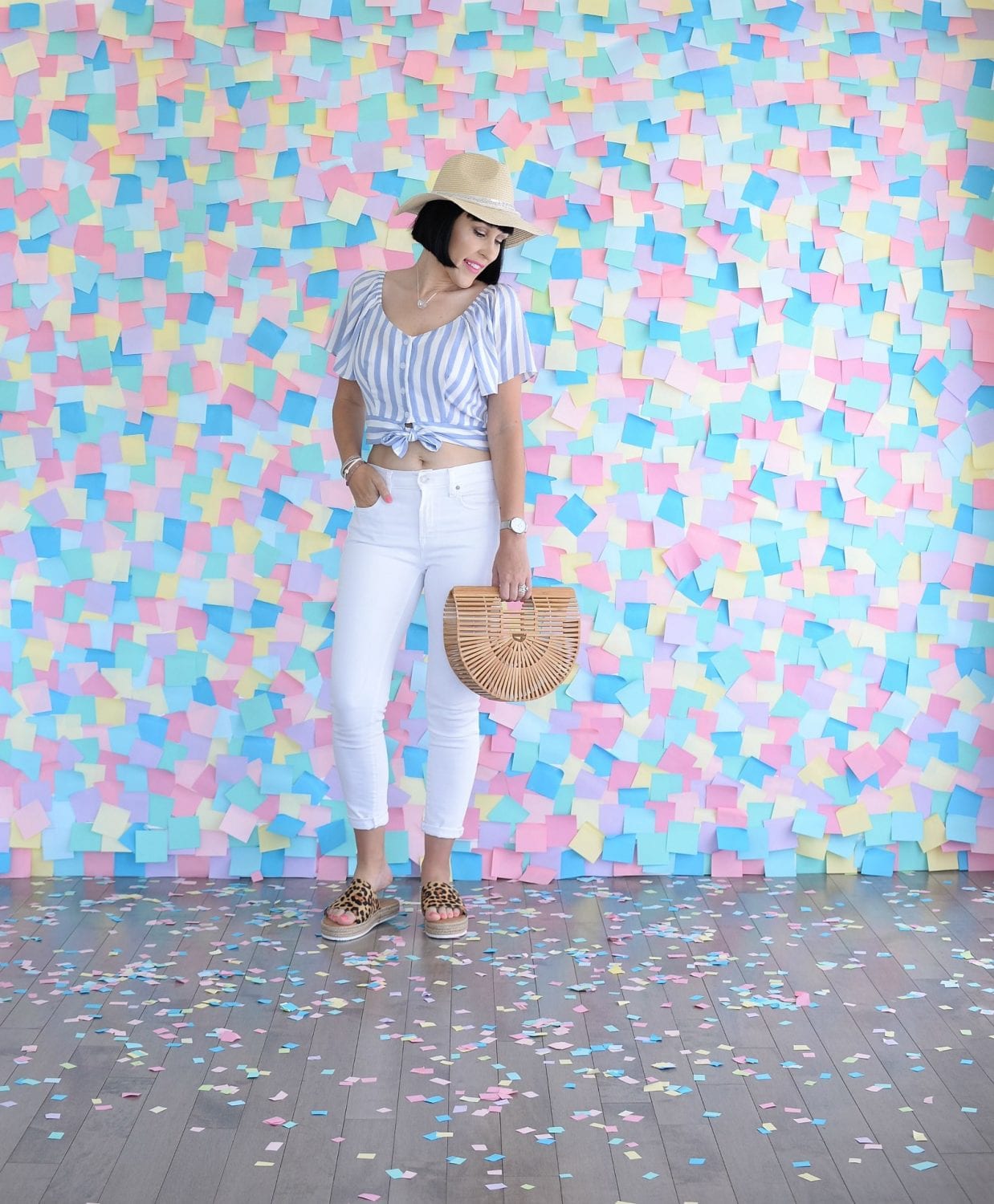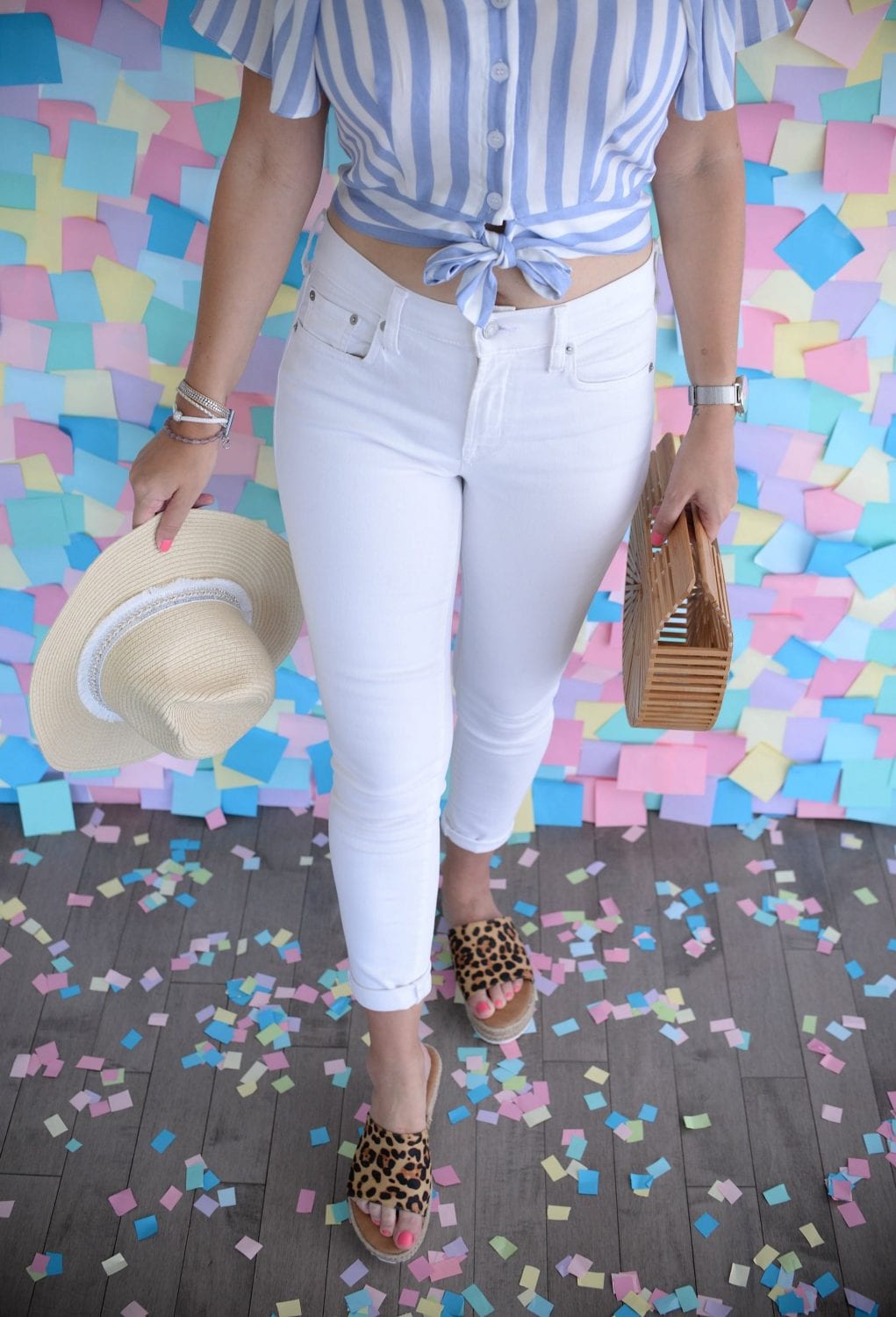 When it's hot and humid, the easiest thing to style is a simple summer dress. You can keep it casual with white kicks or dress it up with heels. Although traditional fall colours tend to be on the warm side, and many of your flowy summer dresses might be in soft pastel hues, it doesn't mean you have to wait till next spring to enjoy them. A little trick is to add a long sleeve top underneath as a layering piece. You can also swap out those sneakers for over-the-knee boots. On chilly days, you can even toss on your fave moto jacket or cardigan.
What I Wore- Blouse- c/o Suzy Shier, Hat- c/o Suzy Shier, Necklace- v/o Victoria Emerson, Bracelet- c/o Victoria Emerson, Handbag- Cult Gaia, Jeans- The Gap, Watch- c/o Victoria Emerson, Sandals- c/o Suzy Shier