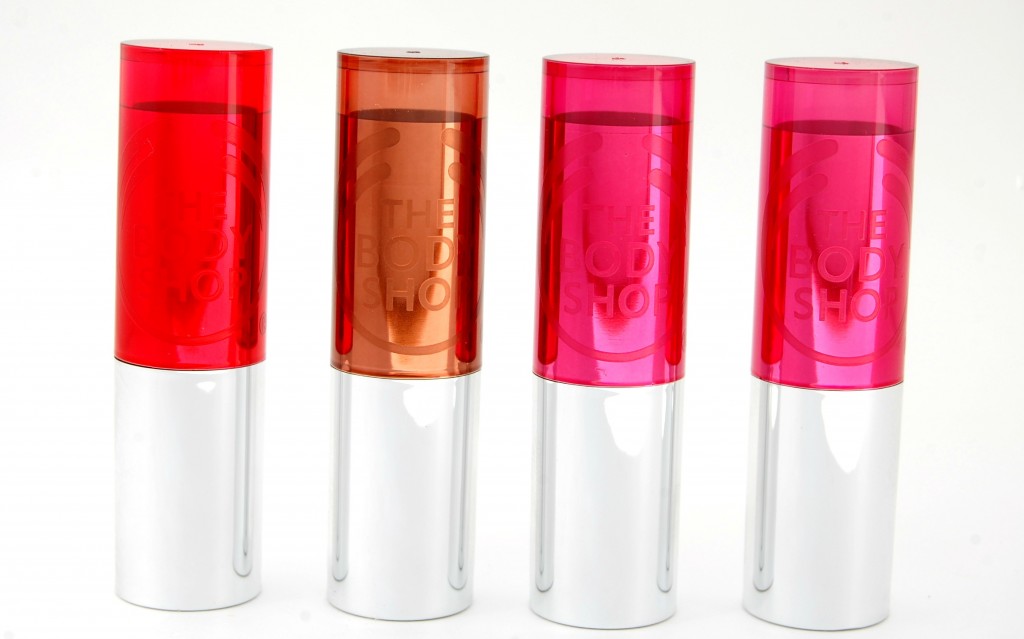 The Body Shop Colour Crush Lipstick Collection consists of 24 vibrant shades, each delivering maximum colour impact in 3 different colour families from the brightest reds, to the sweetest pinks to the finest nudes in a mix of pure colour and subtle shimmer finishes.
The Body Shop Colour Crush Lipsticks are super nourishing and made from the finest, high quality pigments which are crushed, then blended with a drop of cherry seed oil and coated with the silkiest Community Fair Trade marula oil. These products help 1750 Eudafano women earn fair income while giving them a sense of independence, business management and confidence. These are also 100% cruelty free and 100% vegetarian.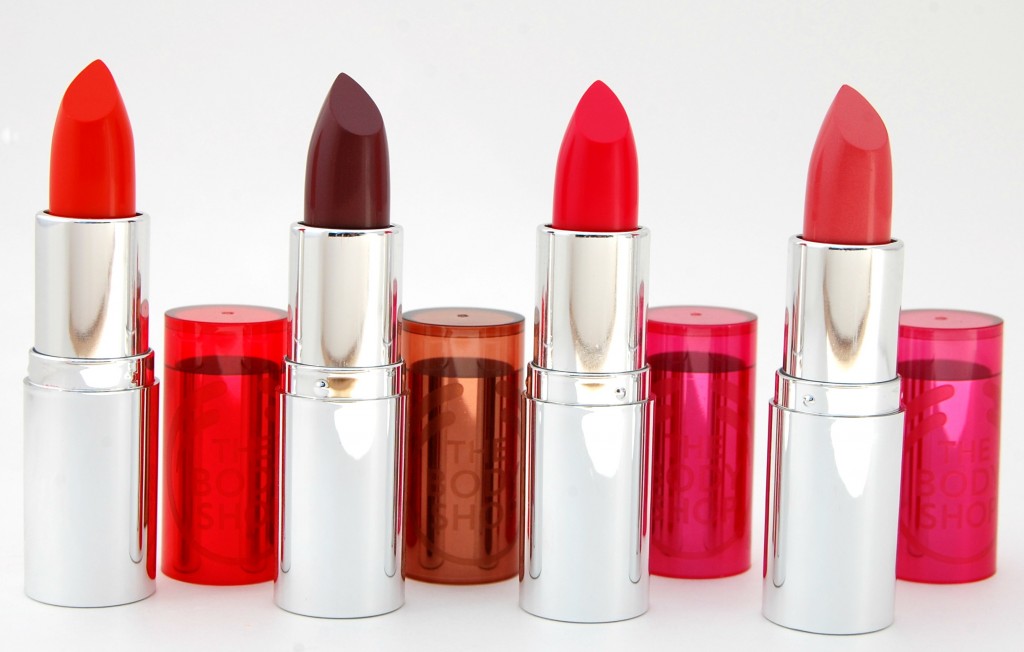 The Body Shop Colour Crush Lipsticks come in a standard lipstick tube, but feature a silver bottom with colour coded, translucent, corresponding lids to match each colour family (reds, pinks and nudes) so you can easily find what colour family you're looking for. It's highly pigmented, one swipe gives full colour payoff and has almost a weightless feel to it. It glides onto the lips and feels ultra smooth, soft and comfortable on the lips for hours. It provides about 4 hours of coverage before fading, but never bleeds into fine lines and has a wonderful floral rose scent to it.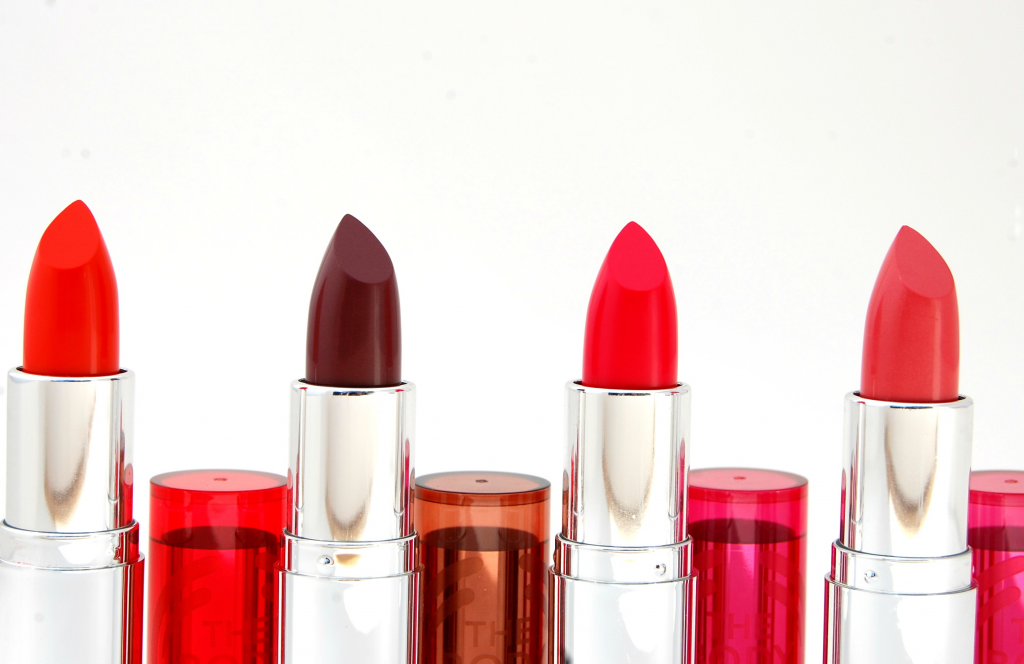 The Body Shop Colour Crush Lipstick glides on smoothly and has a gloriously thick, creamy and soft consistency, making it moisturising, without being sticky. I really couldn't believe how hydrating they are, considering a lot of them have a matte finish, it's like a lipstick and lip gloss in one. These are incredibly pigmented with excellent colour pay off and the texture of these remind me of higher end lippy, but without the high price tag, retailing in at $13. From the ones I've tried, they all have a high-shine with a glossy finish to them that last a good few hours before having to reapply. A new favourite and I look forward to picking up a few darker shades for Fall.

The Body Shop Colour Crush Lipstick in Coral Cutie (#105) is a bright orange based red, which is a huge colour trend right now and will be perfect for Fall.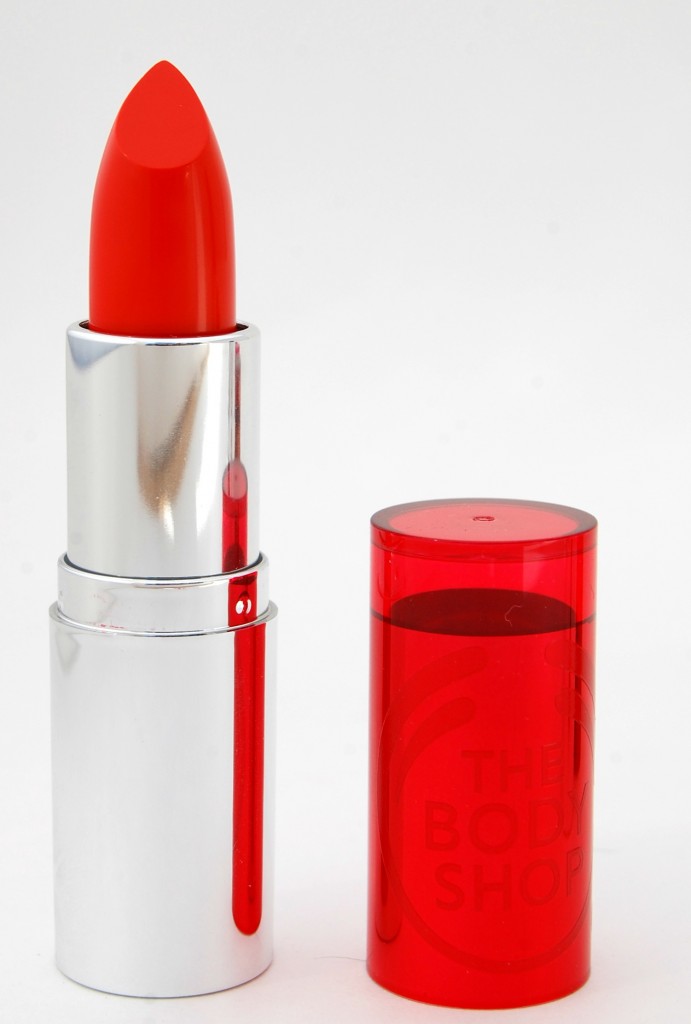 The Body Shop Colour Crush Lipstick in Passionate Pink (#205) is a bold, almost neon blue toned, matte pink.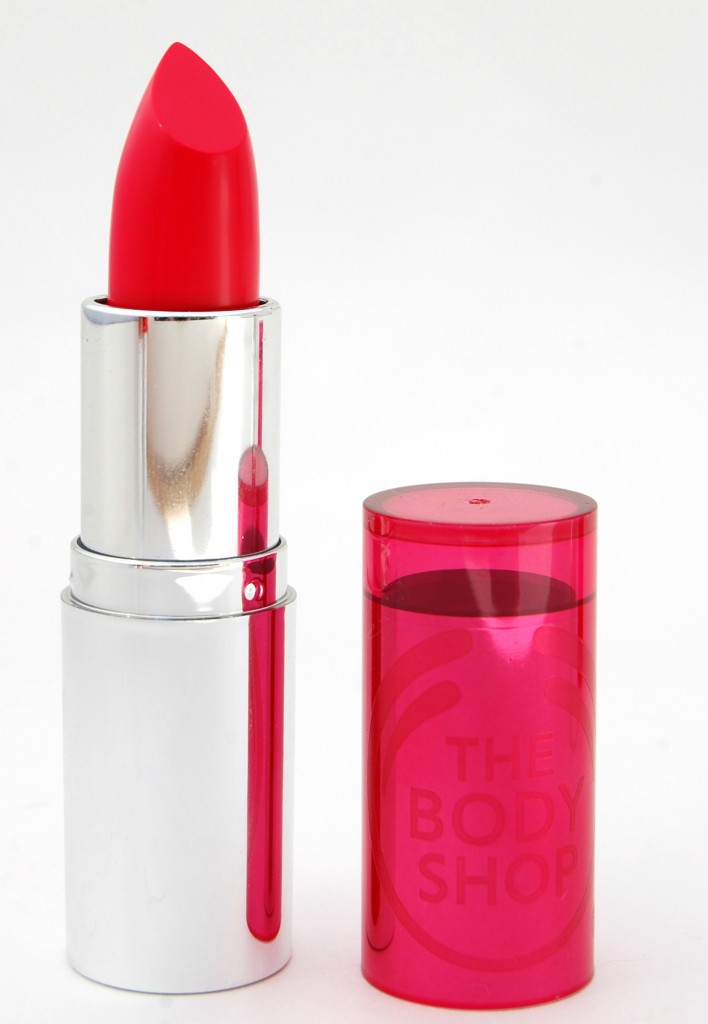 The Body Shop Colour Crush Lipstick in Berry Me (#340) is a matte, deep, mauve, plum shade that will be perfect in creating a vampy look this season.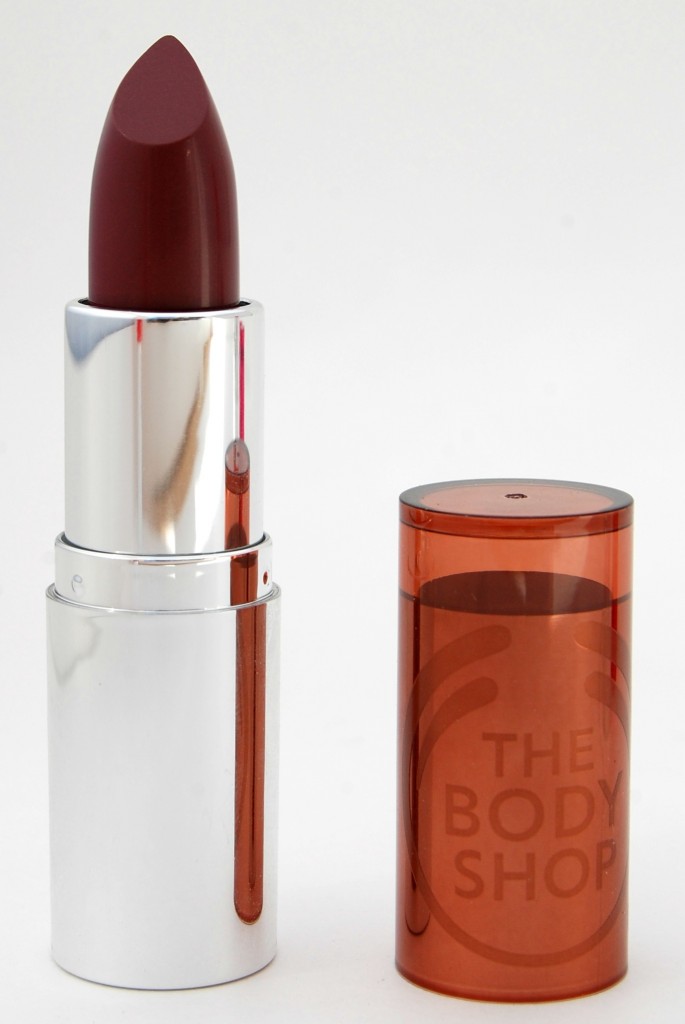 The Body Shop Colour Crush Lipstick in Blushing Pink (#225) is a matte, light blue toned soft pink.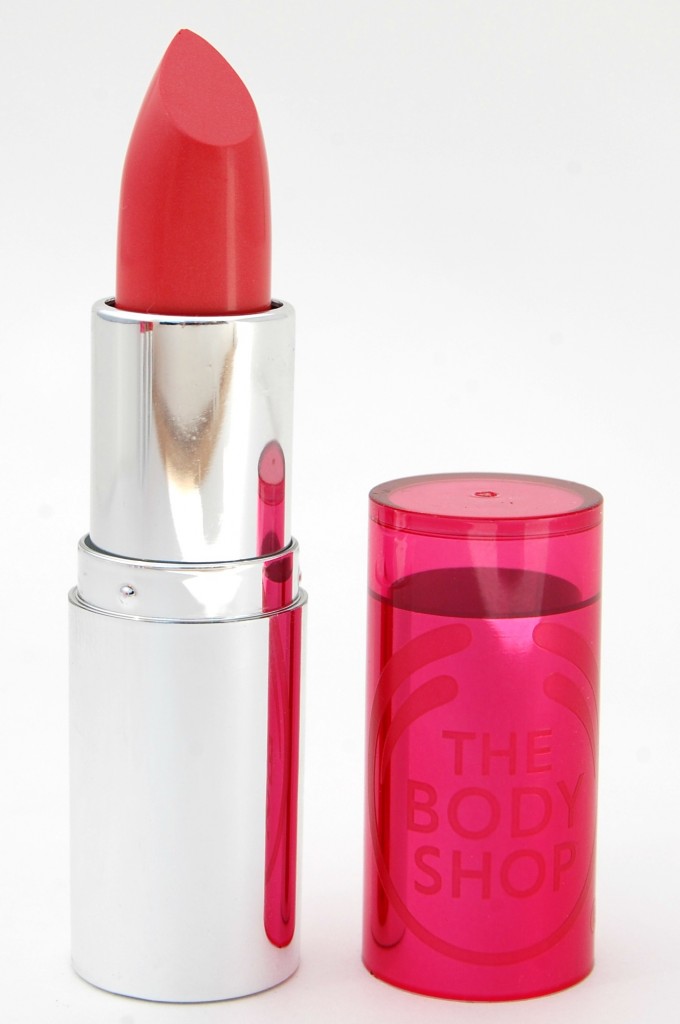 The Body Shop Colour Crush Lipstick in Coral Cutie, Berry Me, Passionate Pink and Blushing Pink