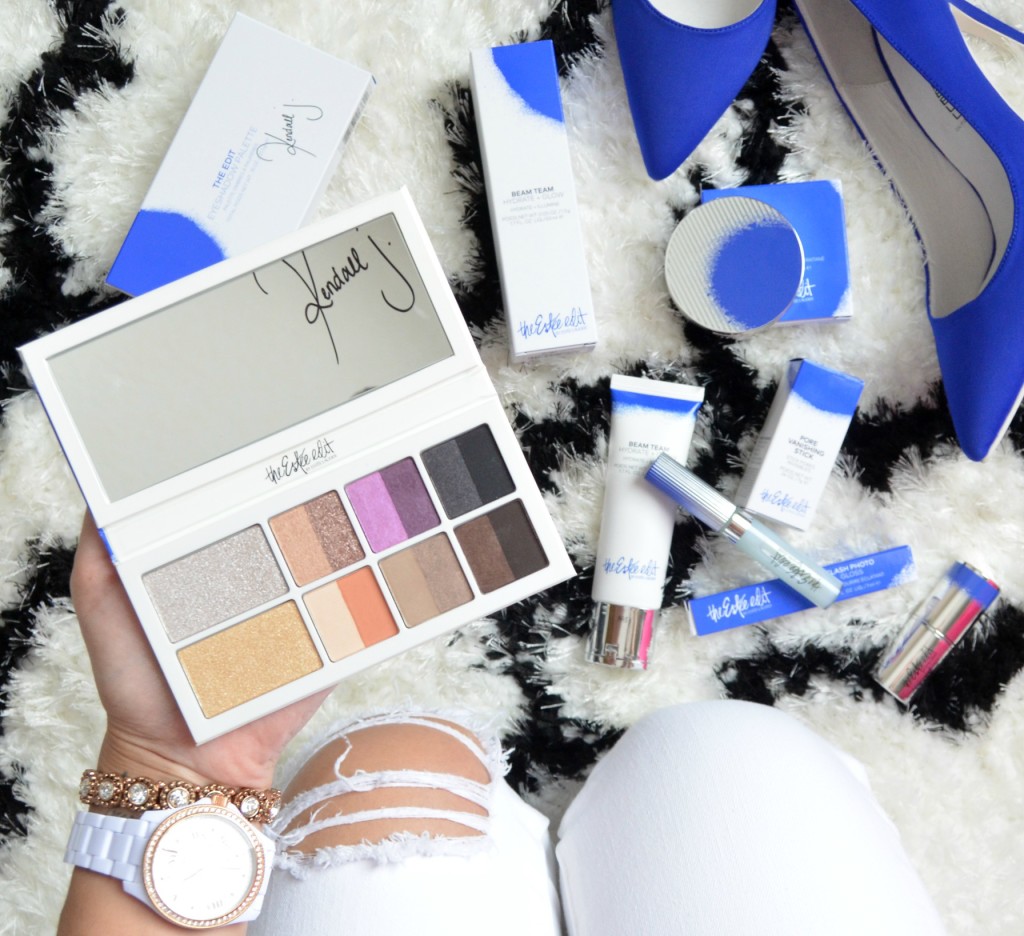 #BEAUTYATTITUDES
Calling all beauty junkies, The Estée Edit by Estée Lauder Collection is finally here. Estée Lauder is known for preaching "Beauty is an Attitude" and she brings you a new beauty attitude, inspired by celebrity guest editor, Kendall Jenner. This entire collection is created just for you, whether you're TheEdgiest girl who pushes the boundaries with high-pigments, TheBarest girl who likes excellent formulas with a sheer pop of colour, or the GoGlow girl who's looking for that instant glow, the new Estée Edit Collection has the perfect product, designed just for you. This beauty with attitude collection is a declaration of who you are and who you want to be, and is available exclusively at Sephora.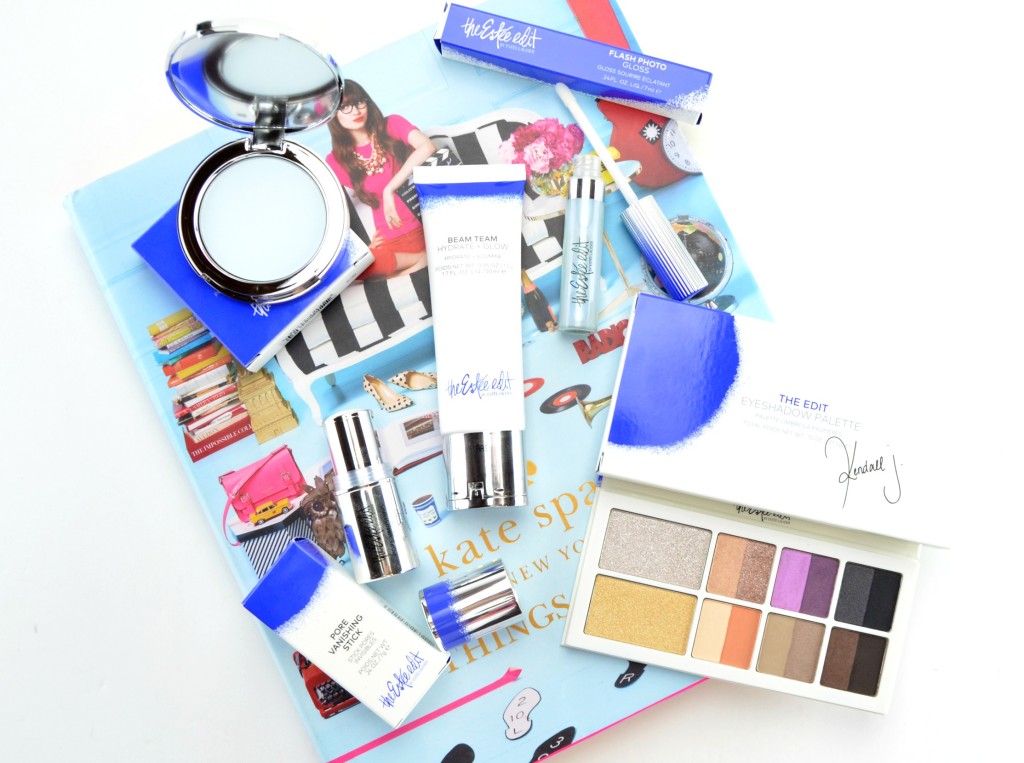 I want to share a few of my must-have The Estée Edit by Estée Lauder products that will help you achieve that stunning, Kendall barely-there, completely flawless look. Each product comes beautifully packaged in a sleek, white with a "spilled" blue colouring effect all over the outside of the box. Below you will find an eyeshadow palette, hydrating and illumination cream, a pore vanishing stick, translucent powder and a high-gloss that helps give the appearance of whiter teeth.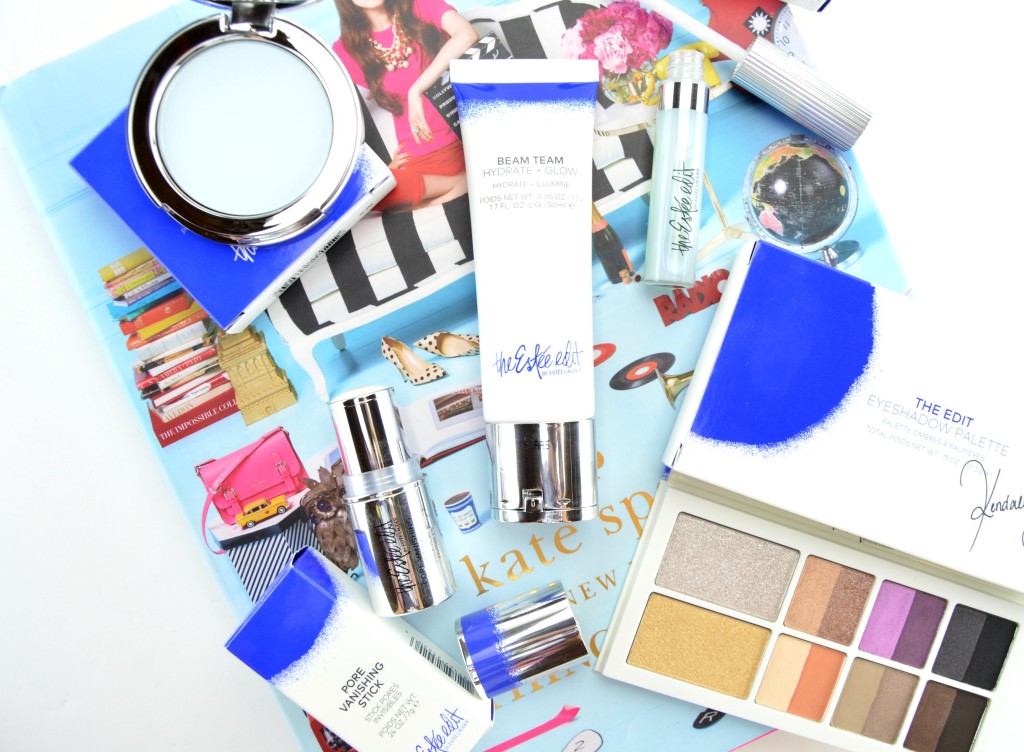 The Estée Edit by Estée Lauder Eyeshadow Palette is designed to help you shape, highlight and transform your eyes in both matte and shimmer finishes. It features a total of 14 different shadows, 12 of them ranging from satin, pearl, matte and sparkly finishes, along with two unique transformer shades. These innovated shades were created with black light technology that can either be used on its own, or placed over top of your favourite shade for a glow-in-the-dark effect when under a black light.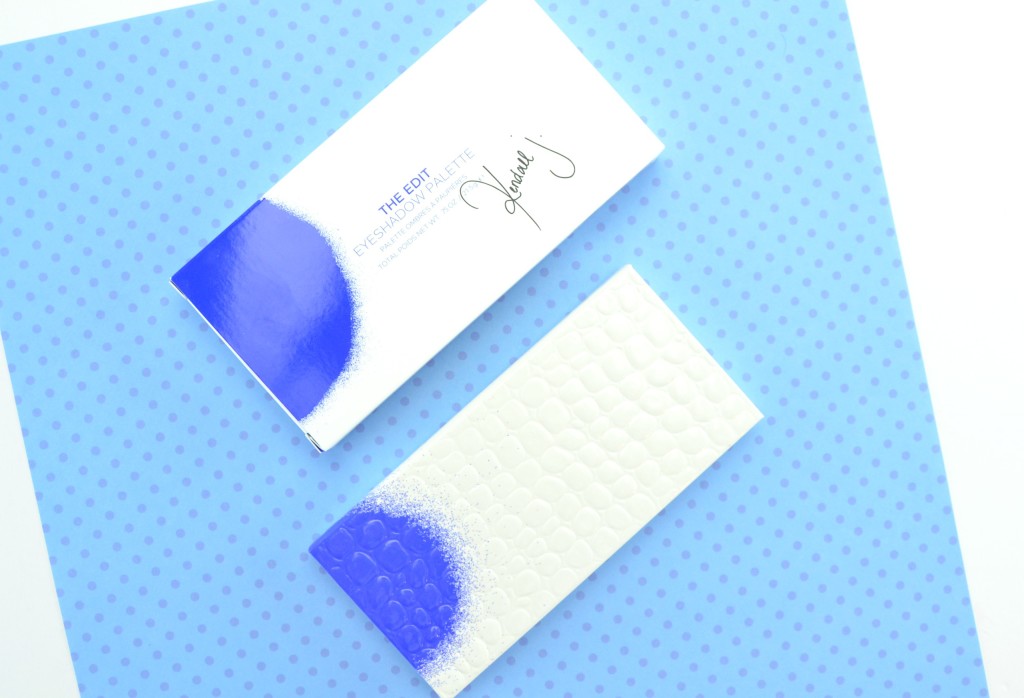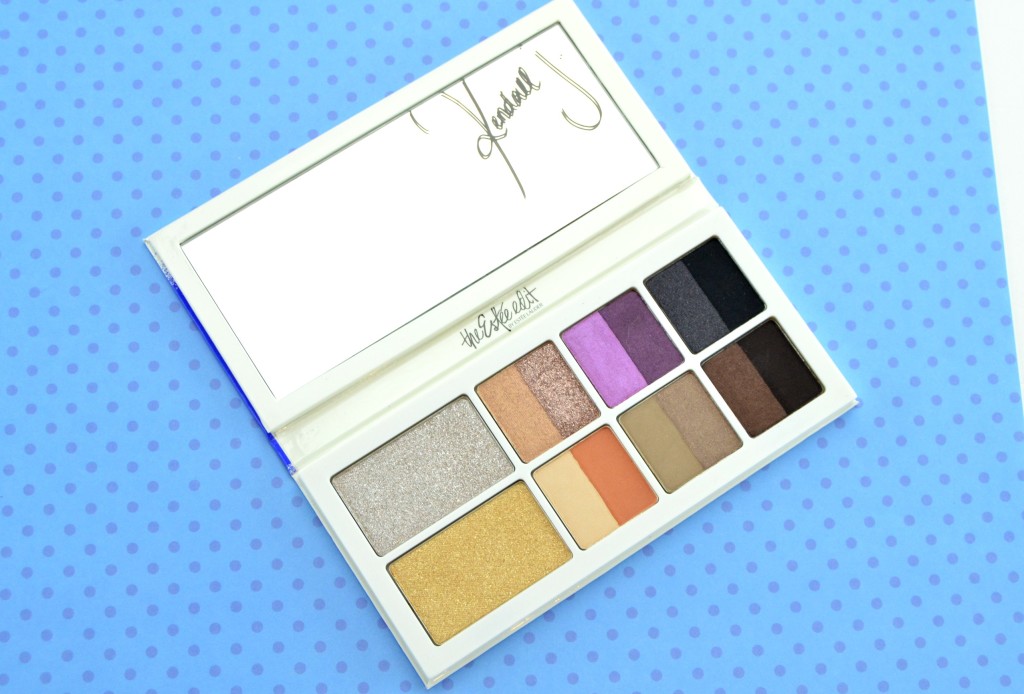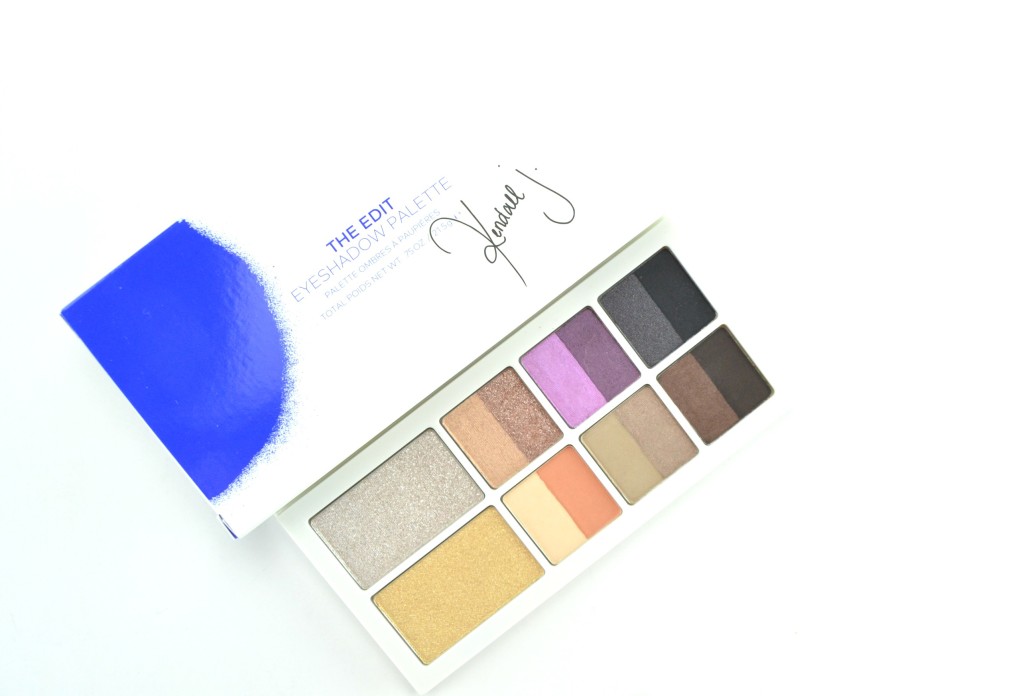 The Estée Edit by Estée Lauder Eyeshadow Palette comes in a sleek white cardboard box-like design with full length mirror on the inside lid, along with Kendall's signature on the upper right corner. It has a slightly drier, almost stiff texture, due to the fact that it's pressed so hard into the pan. On the plus side, if you're someone who is scared you might go over-board when applying your shade, especially when working with colourful shades, you won't have to worry here. Although not completely effortless to apply, no matter if you use a brush or your finger, you'll need to work at each shade to help blend and buff into the skin. Also, only a few of the shades are soft, smooth and cream, those surprisingly being the matte and transformer shades. Once you get passed the powdery formula and spend the extra time needed to blend, you'll end up with a pretty flawless finish that looks absolutely beautiful. Again, although not the most pigmented shadows, when paired with a primer, the colour payoff is fairly decent and stays put the entire day. You won't have to worry about these fading or creasing for a solid 9+ hours.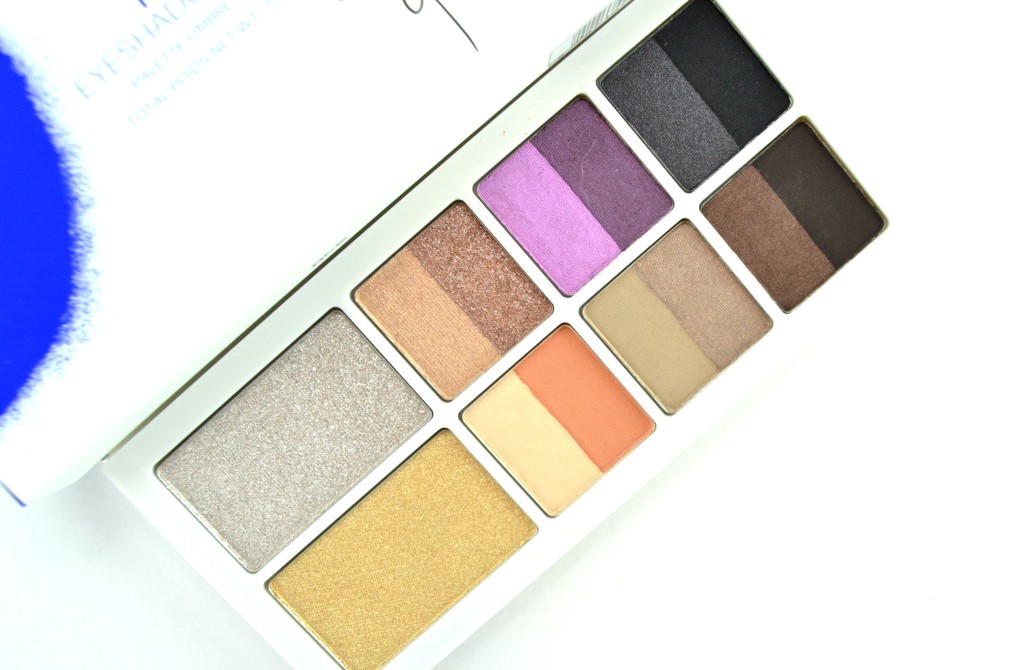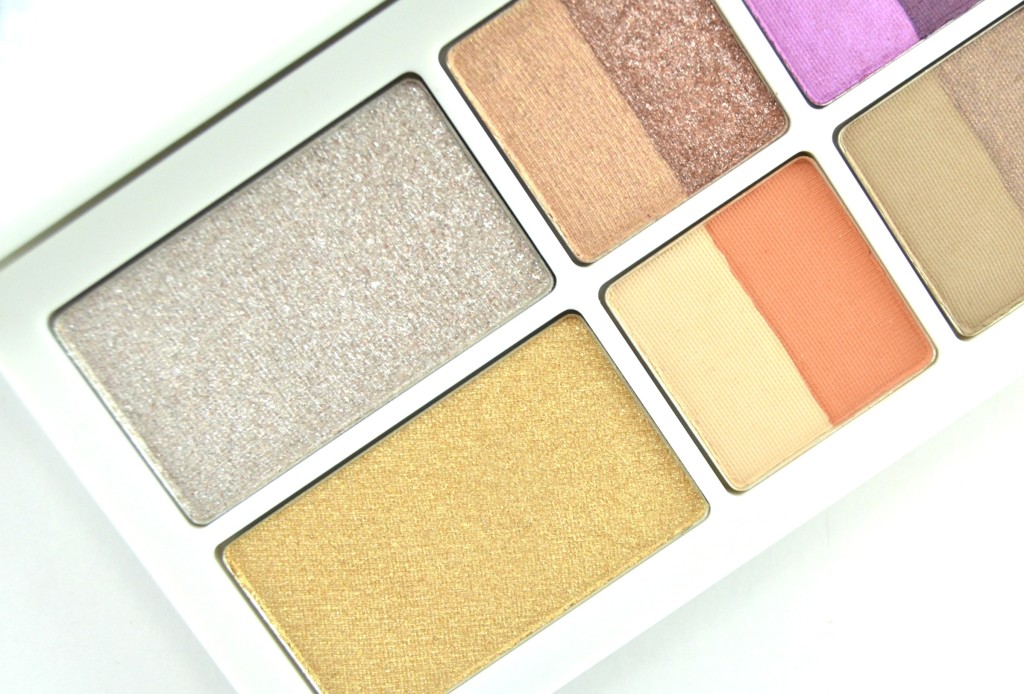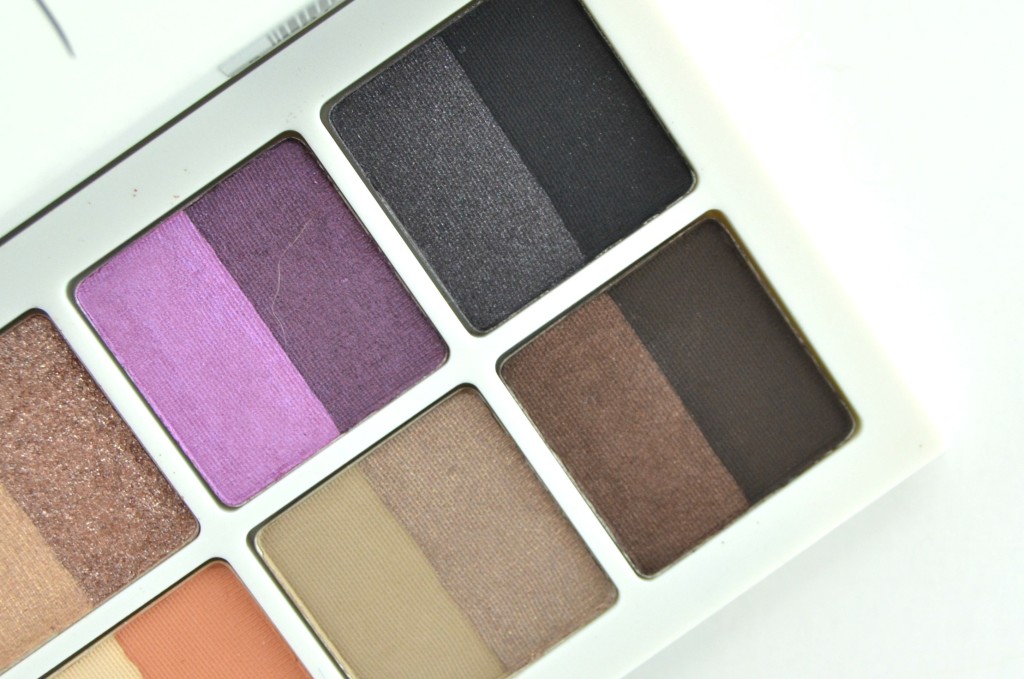 As you can probably tell, I wasn't highly impressed with The Estée Edit by Estée Lauder Eyeshadow Palette the first time I used it. The slightly drier texture really through me for a loop, but the more I played with it, the more I loved it. I adore the uniqueness of the transformer shades, yes, they kick up a ton of product and produce a ton of shimmery fallout, but the fact that it instantly creates an extra pop of shimmer to an otherwise pretty basic eye look, has me reaching for this palette day after day. Perfectly acceptable for daytime use, but the intensity of these transformers really turn up under black lights (perfect for a night of clubbing). I also love the sleek design and that they didn't waste extra space with a brush, cause let's get real, how often do we actually really use the brush included? If you're looking for a palette that has both your basic nudes, a few pops of colours (mostly purple) with both shimmer and shine, I suggest checking this out. It retails for $60.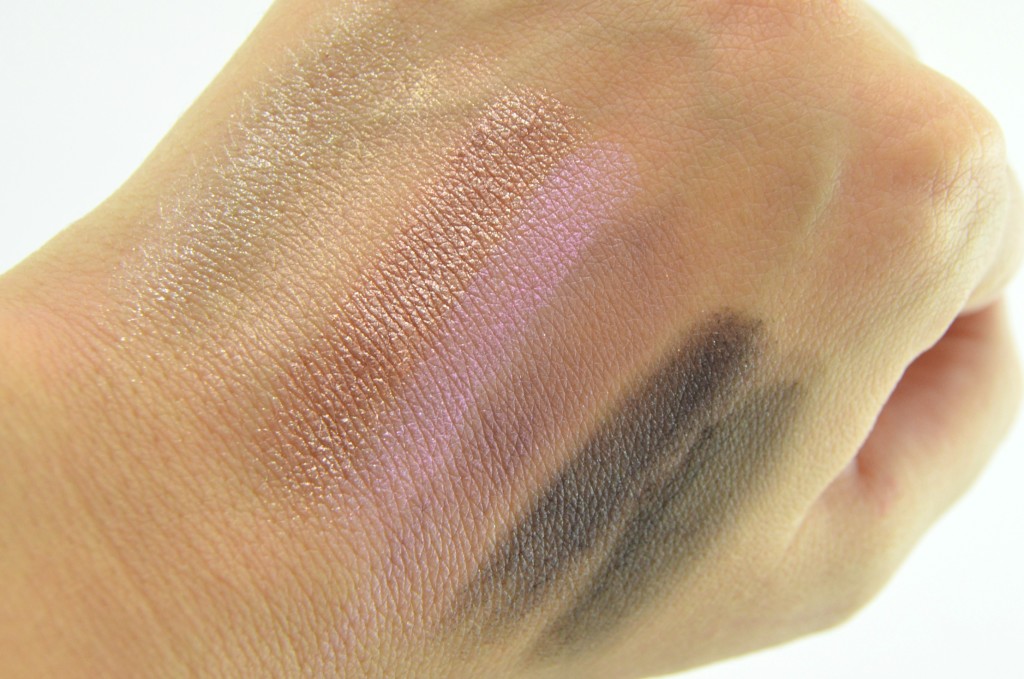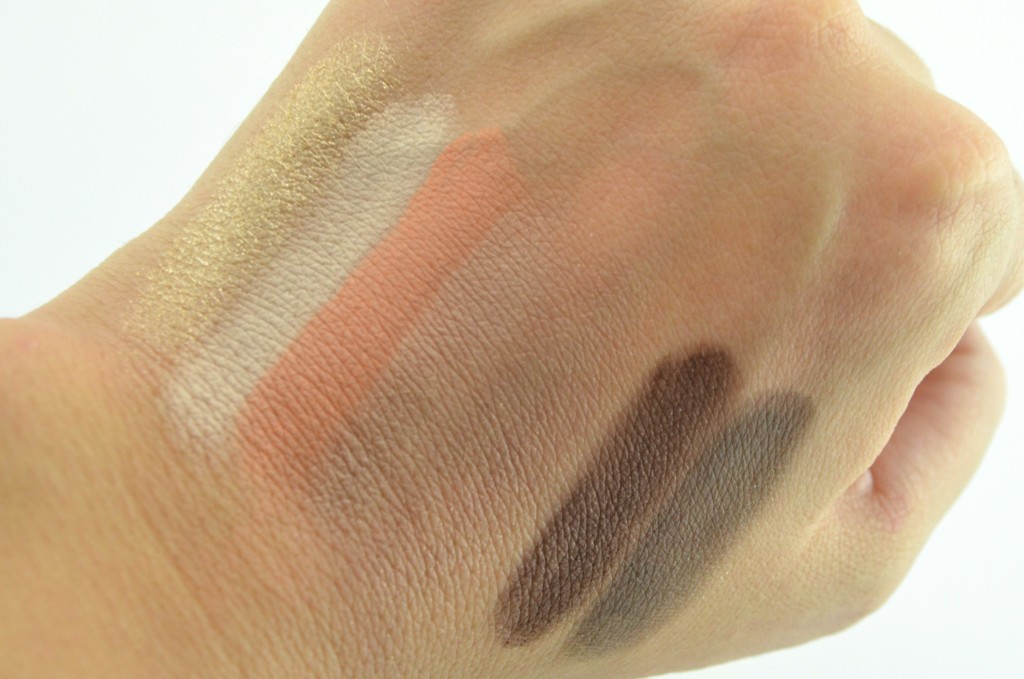 The Estée Edit by Estée Lauder Beam Team Hydrate + Glow is a two-in-one hydrating cream with a light to medium shimmering beige glow. This double-duty, hybrid product, provides both hydration and illumination in a single pump. It instantly helps change the way your skin looks while delivering skin care benefits at the same time. The squeeze tube holds the illuminating moisturizer that contains hyaluronic acid that provides all day hydration with a shimmery glow, whereas you'll find a touch-on concentrate cream underneath the cap that will help to provide a high-impact shimmery finish to the skin.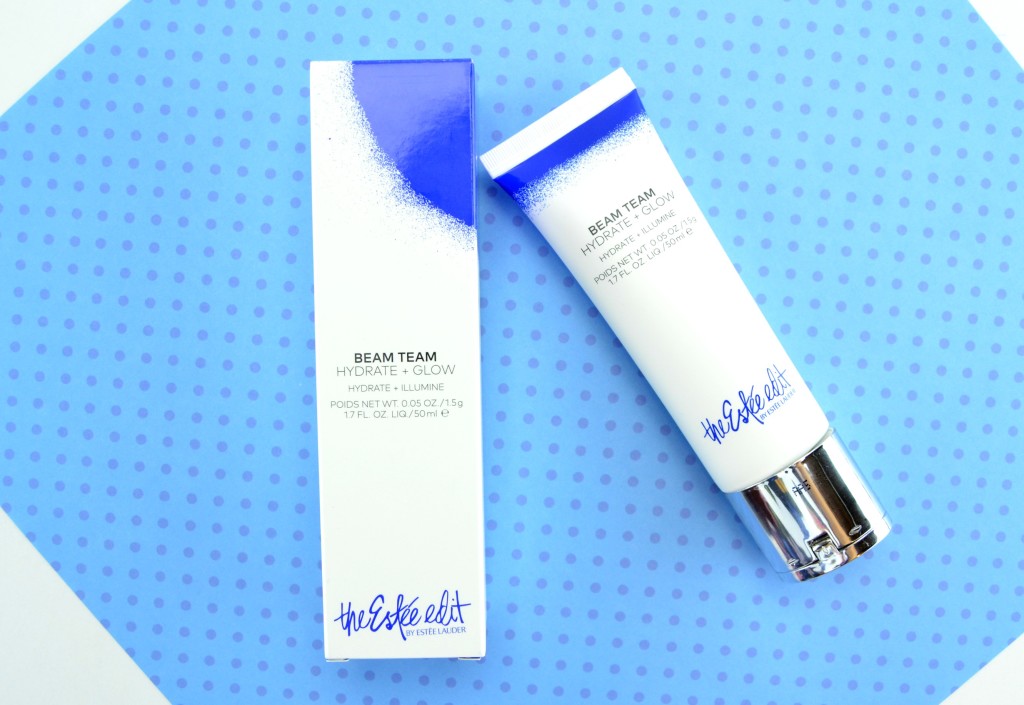 The Estée Edit by Estée Lauder Beam Team Hydrate + Glow comes in a white squeeze tube with an extremely lightweight, silky, smooth beige cream formula within. It has a very fine, almost liquidy formula that applies very sheer and applies smoothly and evenly to the skin. It blends into the skin like a dream and absorbs within seconds, without feeling sticky, greasy or oily. When applying under your foundation it helps to instantly moisturize the skin and provide it with a slight shimmery finish. If mixing in with your foundation it will help to create a sheer, dewy finish that looks incredibly natural. It also claims that you can apply it over top of your makeup, although I haven't tried this yet. No matter how you apply it, it gives an instant glow that's sparkle and glitter free. When you flip open the cap, you'll see a golden highlight found underneath. It's a solid, but as you warm it up, it instantly turns into a cream that is easily applied with just your finger tip. It helps to highlight both the cheekbones, browbones and any other place you want a glow.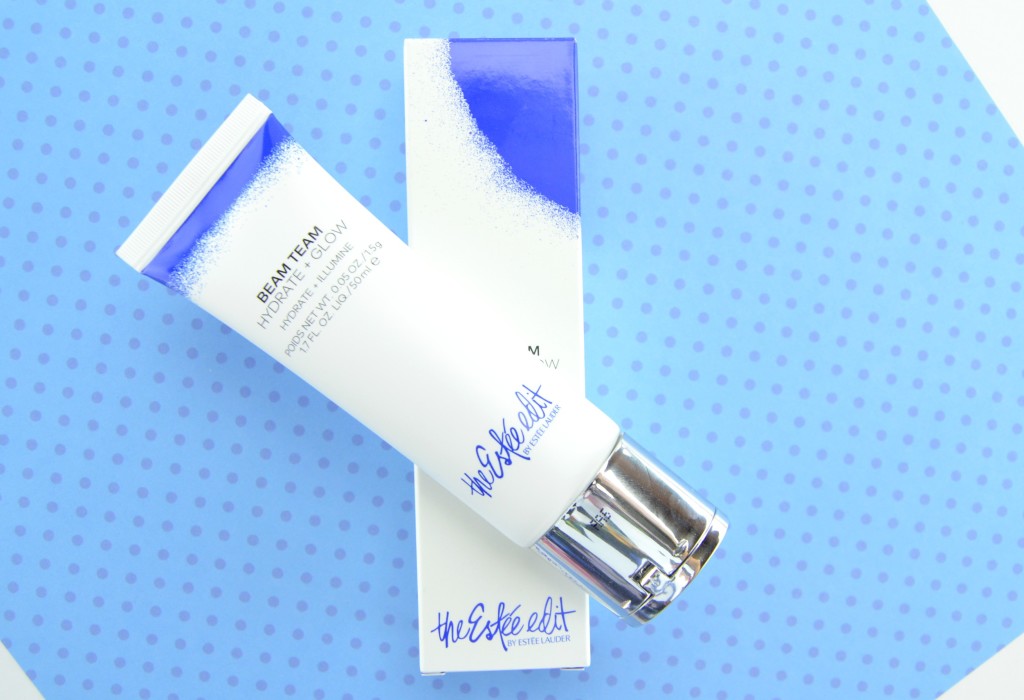 Although the The Estée Edit by Estée Lauder Beam Team Hydrate + Glow can be used under your foundation, mixed in with your makeup or applied over top of your look, I've been using it as a daily primer. It helps to illuminate my dry, dull complexion with a transparent finish, while keeping it highly moisturized. It helps to instantly enhance my skin and restore vitality and radiance with a lovely softly scented fruit and floral fragrance. It's rich and creamy, ultra-smooth texture leaves a veil of light with a natural luminous finish. Although I love the primer portion of this product, the golden highlight under the cap, didn't work for me. The gold is way too dark and intense for my pale complexion, and I actually found it to be quite sticky and hard to work with. It retails for $58 for 50ml.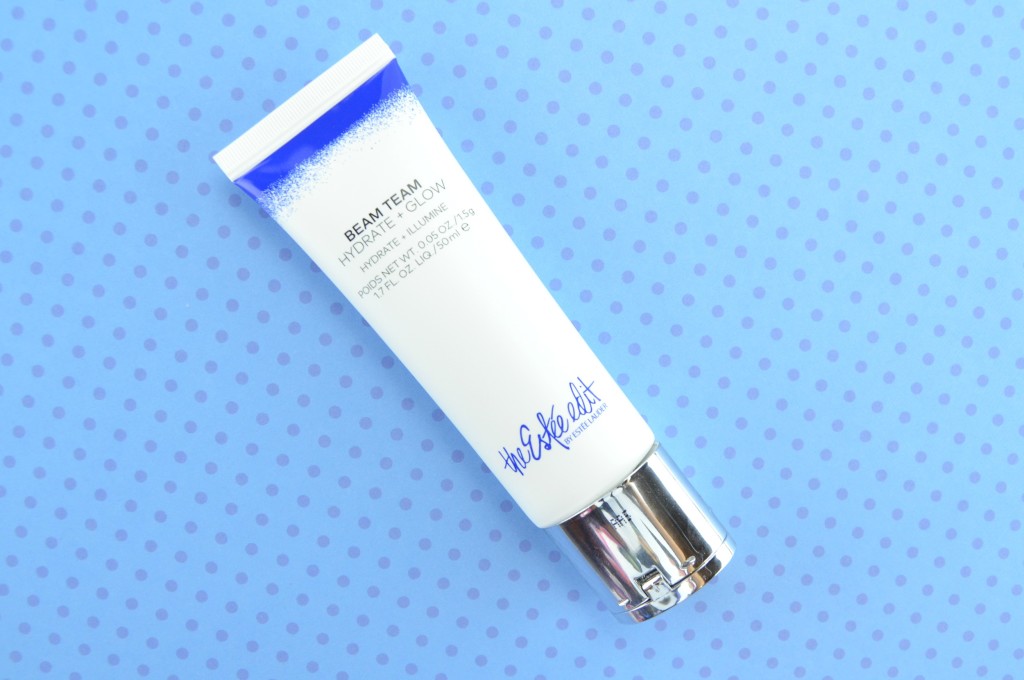 The Estée Edit by Estée Lauder Pore Vanishing Stick comes in a portable design stick that glides across the skin with ease for a fresh, natural, pore-perfect finish. It not only helps to blur the look of enlarged pores, it also helps to create an even skin tone and minimize shine and oil throughout the day.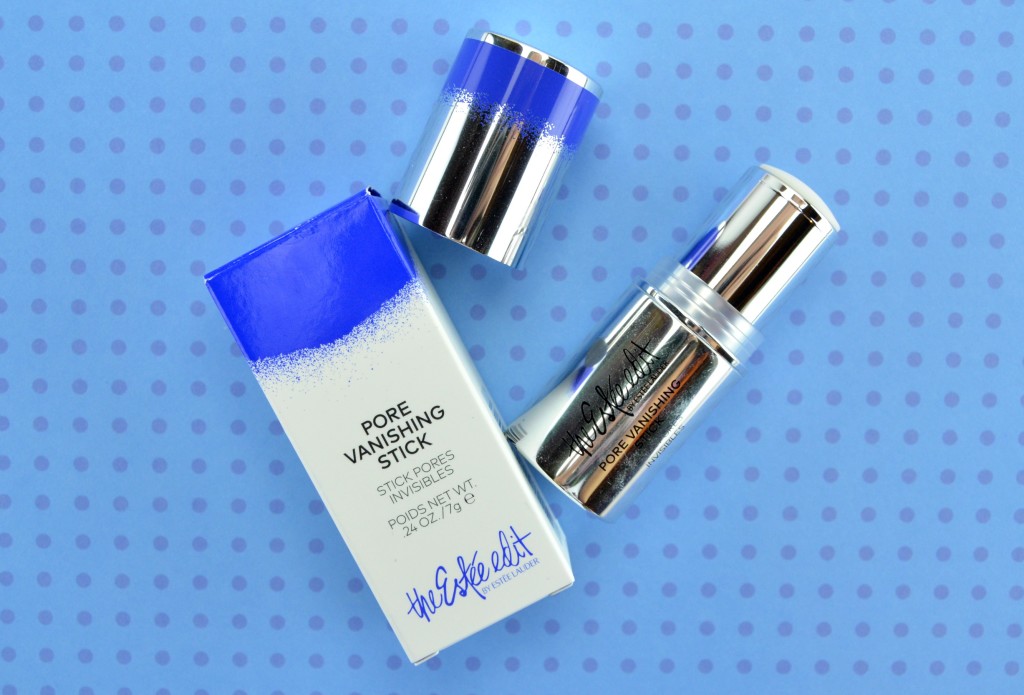 The Estée Edit by Estée Lauder Pore Vanishing Stick comes in a silver mirrored, chubby, swivel-up design packaging with a transparent stick surrounded by a tinted inner core within. Its unique dual-action, incredibly lightweight formula is extremely easy to use. Simply twist up to reveal the product and apply directly to the skin, straight from the tube. It's universal and designed for all skin tones and all skin types. The outer portion helps shut down shine with its oil-absorbing powders, while the inner core helps to create a completely smooth and flawless canvas.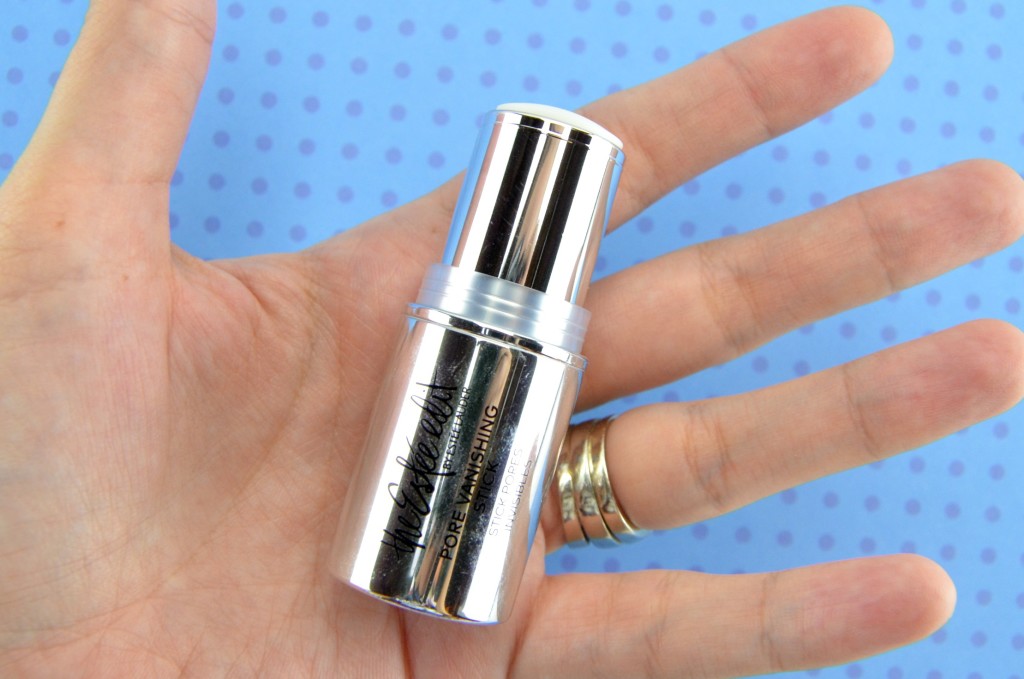 I love the convenience of the The Estée Edit by Estée Lauder Pore Vanishing Stick. I've been applying it before my foundation and simply blending out with my fingers. Its light beige colour found on the inside helps to create a naturally flawless finish. Since I don't really have enlarged pores or extremely oily skin, I'm not sure if it will help diminish the looks of them or keep skin completely matte the entire day, I can tell you, however, it does help my foundation to stay put longer and provides a smooth canvas for my makeup to adhere to. It retails for $34.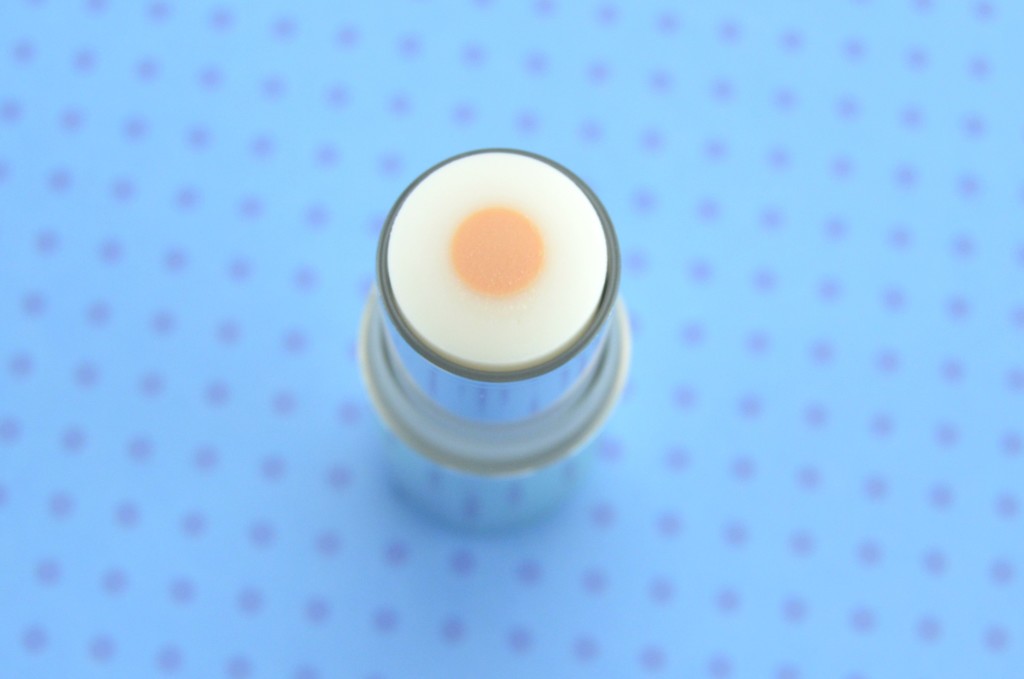 The Estée Edit by Estée Lauder Flash Photo Powder is an oil-absorbing, translucent, blue-hued powder that helps to instantly brighten your skin. It also helps to illuminate the skin for a flawless finish.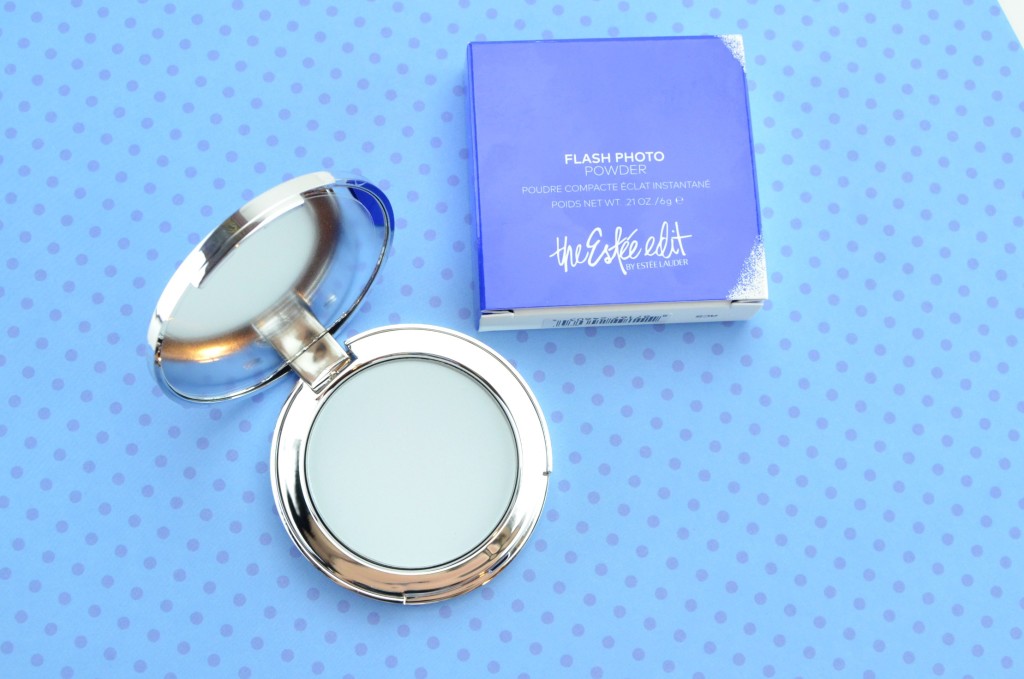 The Estée Edit by Estée Lauder Flash Photo Powder comes in a silver mirrored, sleek compact with flip lid and built in mirror. It features an extremely finely milled, incredibly soft and smooth texture that not only helps to blur imperfections, its translucent blue pigmented powders help to instantly brighten your complexion within seconds. Using a large fluffy powder brush, apply directly over the entire face or focus on your T-zone for an utterly seamless, airbrushed finish. This mattifying powder also helps to absorb oil and shine for a long-wearing matte finish, while light reflecting particles seem to give a soft-focus radiance to the skin that will leave you camera ready.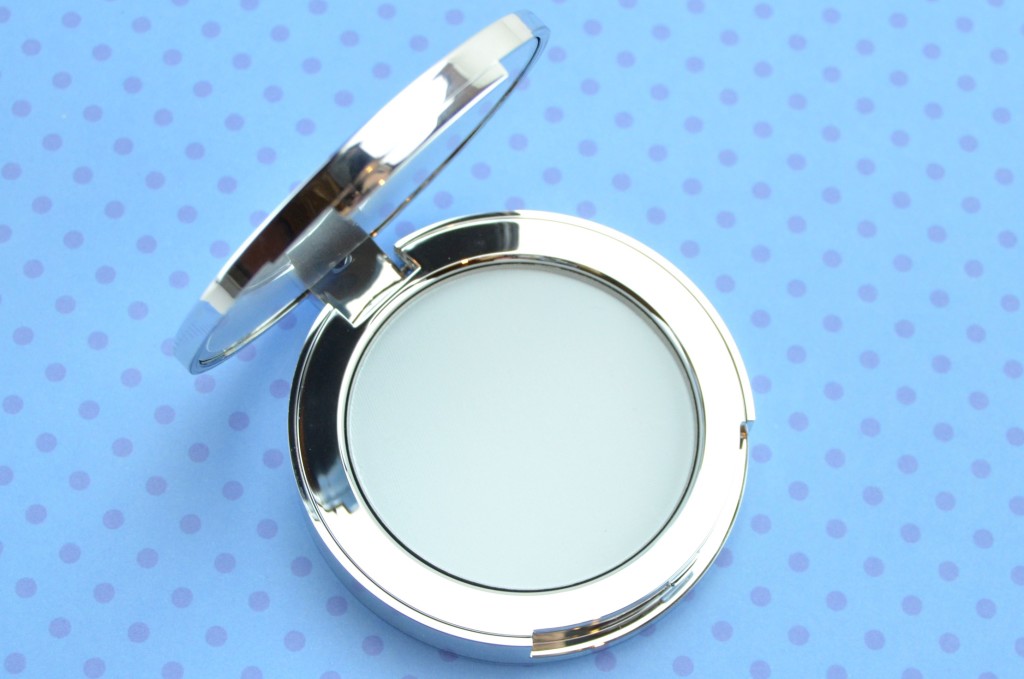 Although the The Estée Edit by Estée Lauder Flash Photo Powder may look a little scary in the compact, thanks to its lovely blue tint, but once applied to the skin, it instantly turns translucent and completely invisible. It not only helps to set my makeup and absorb excess oil, it also gives a slight glowing effect to the skin, without looking caky or powdery. It does an amazing job at keeping my skin matte, without leaving it dehydrated or accentuating fine lines or dry patches. If you're looking to blur imperfections, refine skin texture and keep shine at bay, you'll love this. It retails for $40.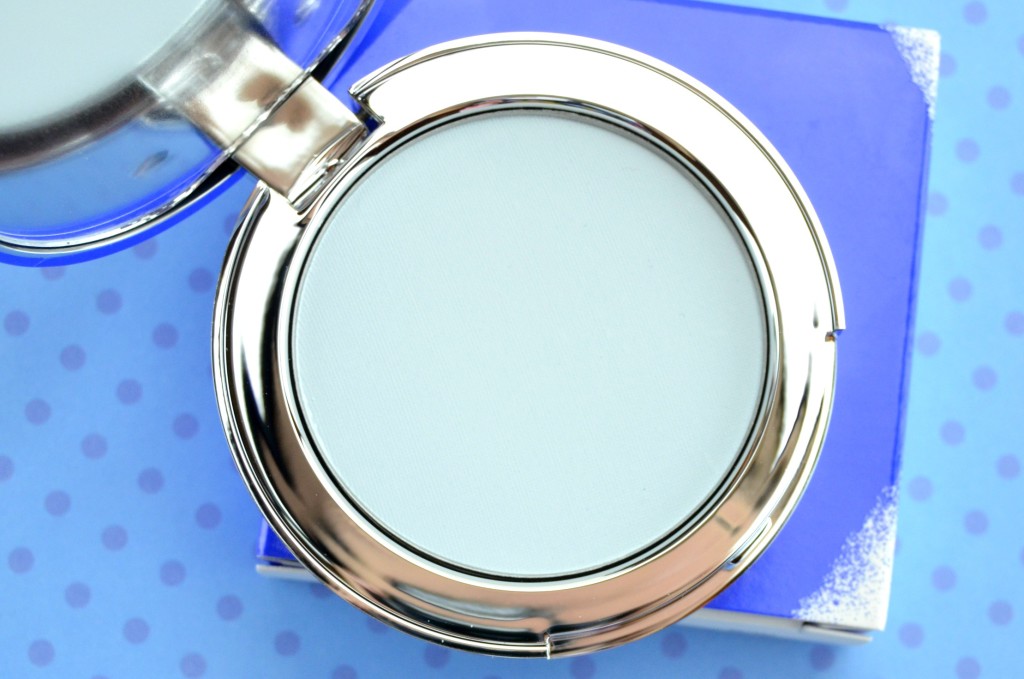 The Estée Edit by Estée Lauder Flash Photo Gloss is a high-tech gloss with a cool blue pearl tint that helps to bring out the white in your teeth.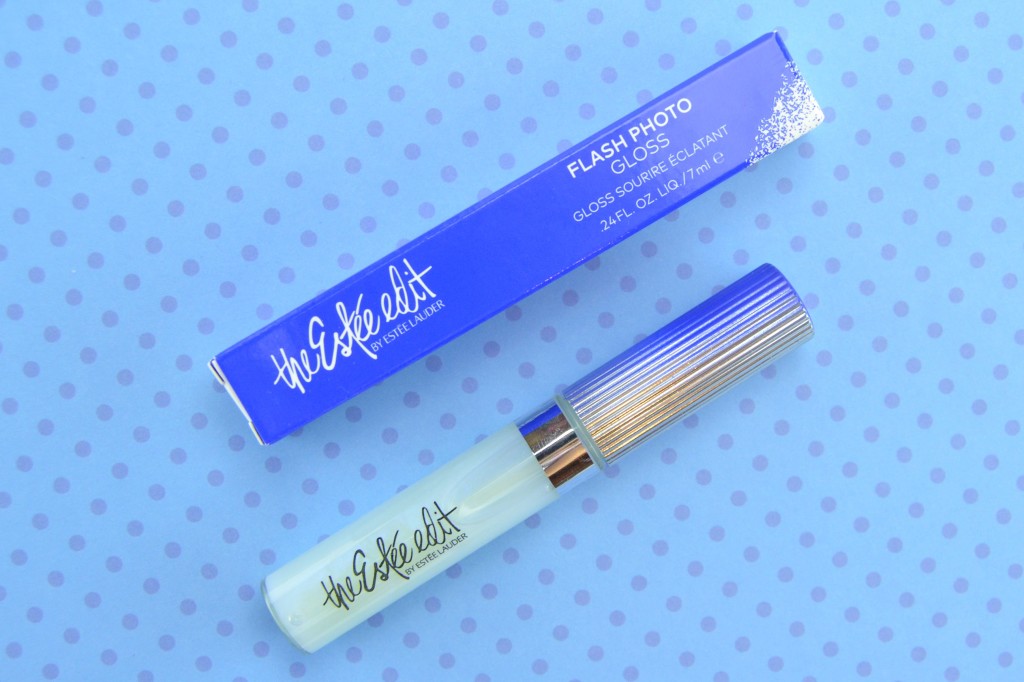 The Estée Edit by Estée Lauder Flash Photo Gloss comes in your standard lipgloss tube packaging and features a luxe, slightly thick, yet lightweight, creamy formula that although doesn't glide onto the lips with ease, it doesn't require too much fussing either. Once applied, it feels smooth and comfortable to wear for hours on end. It has somewhat of a tacky texture, without being overly sticky, which helps prolong the wear time of this gloss. It stays put for a solid 4+ hours, which is pretty amazing for a gloss. Added bonus, it has a soft warm vanilla scent that's not too overpowering.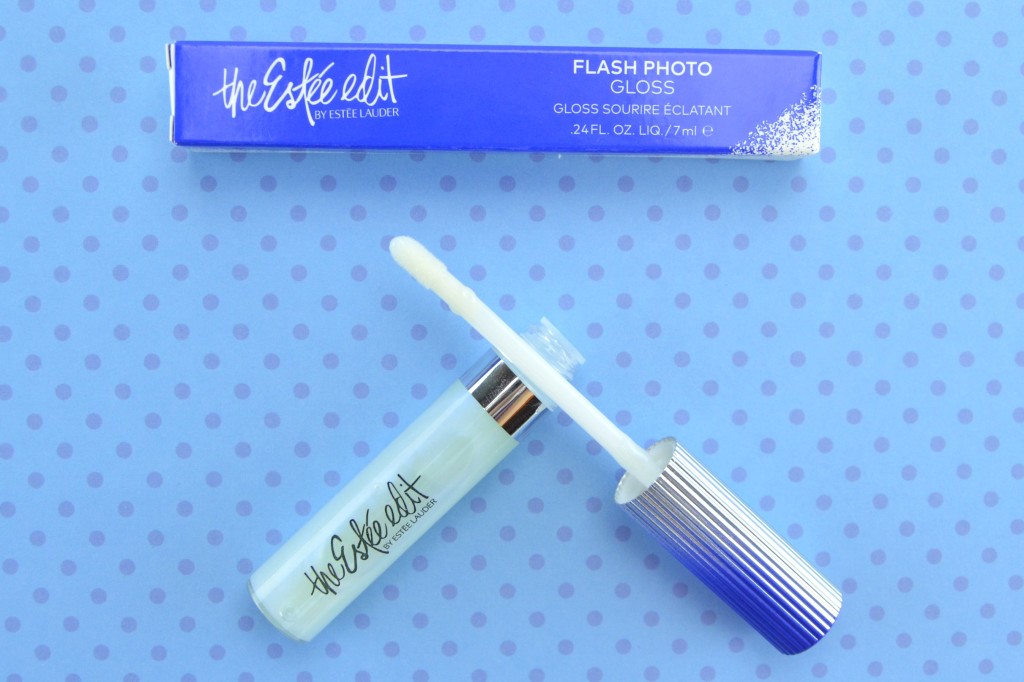 I've actually been enjoying this The Estée Edit by Estée Lauder Flash Photo Gloss quite a bit. I know these blue tinted glosses are not new, but this is the first time I've tried one. I was a little sceptical at first to its claim of making my teeth appear whiter, but you know what, it actually does. Since blue is on the opposite side of yellow on the colour wheel, in theory it should cancel out the yellow stains on your teeth. I think you can noticeably tell that my teeth seem slightly whiter when I wear it, could be in my head though? I also enjoy the slightly thicker consistency, it helps to adhere to the lips longer, which means less time fussing with touch-ups. It's comfortable to wear, seems somewhat moisturizing and provides my lips with a shimmery, gloss finish. It retails for $23.