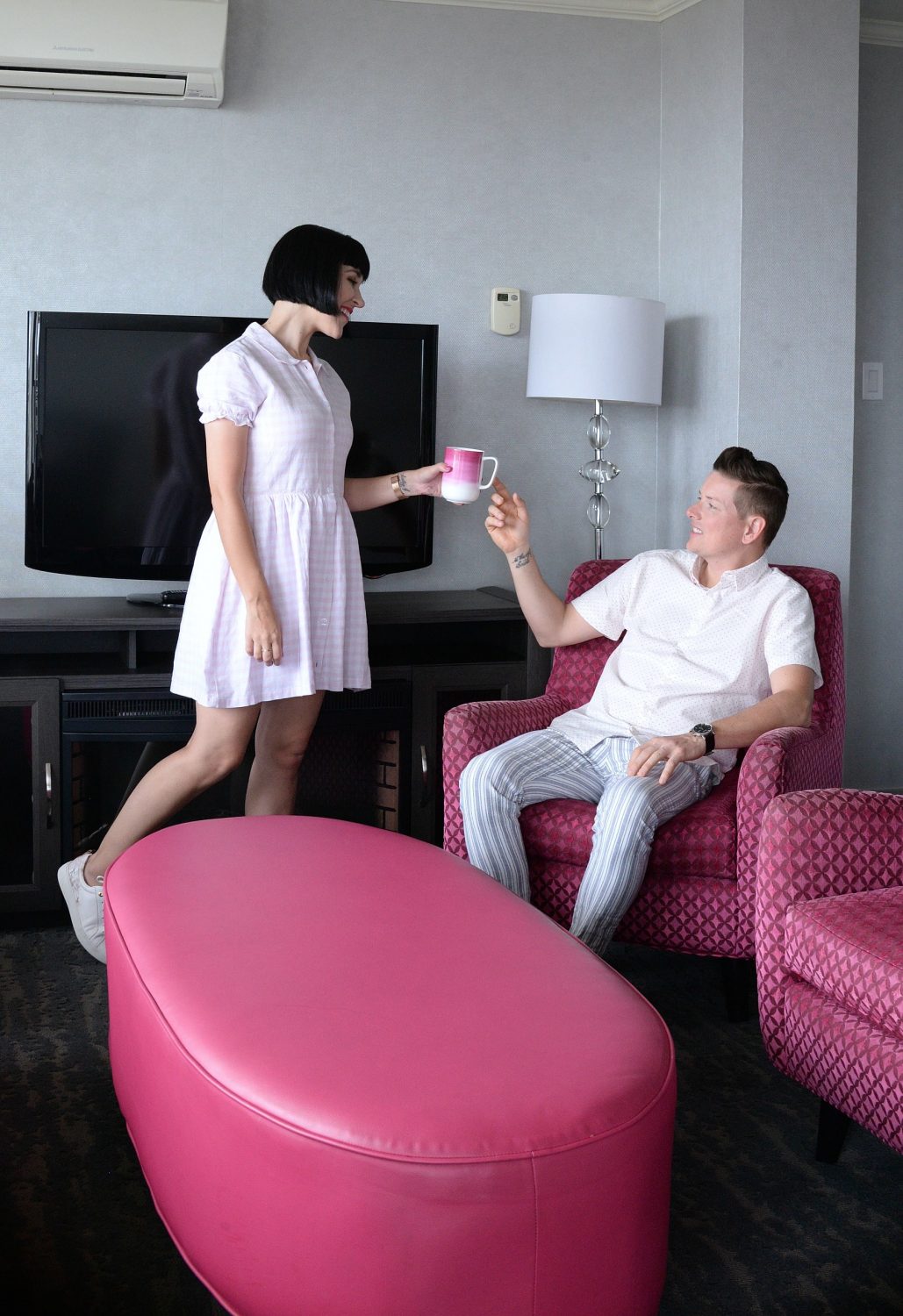 If you're looking for a homey experience while visiting Victoria BC, let me introduce you to Chateau Victoria. Although it was built in 1975, the majority of the rooms have gone under some major renovations. It's located right in the heart of downtown, close to fine dining, cafes, shopping and local tourist attractions. With 176 guestrooms, including 58 traditional rooms, 11 deluxe rooms, along with penthouse suites, there's literary a room for everyone's wants, needs and budget.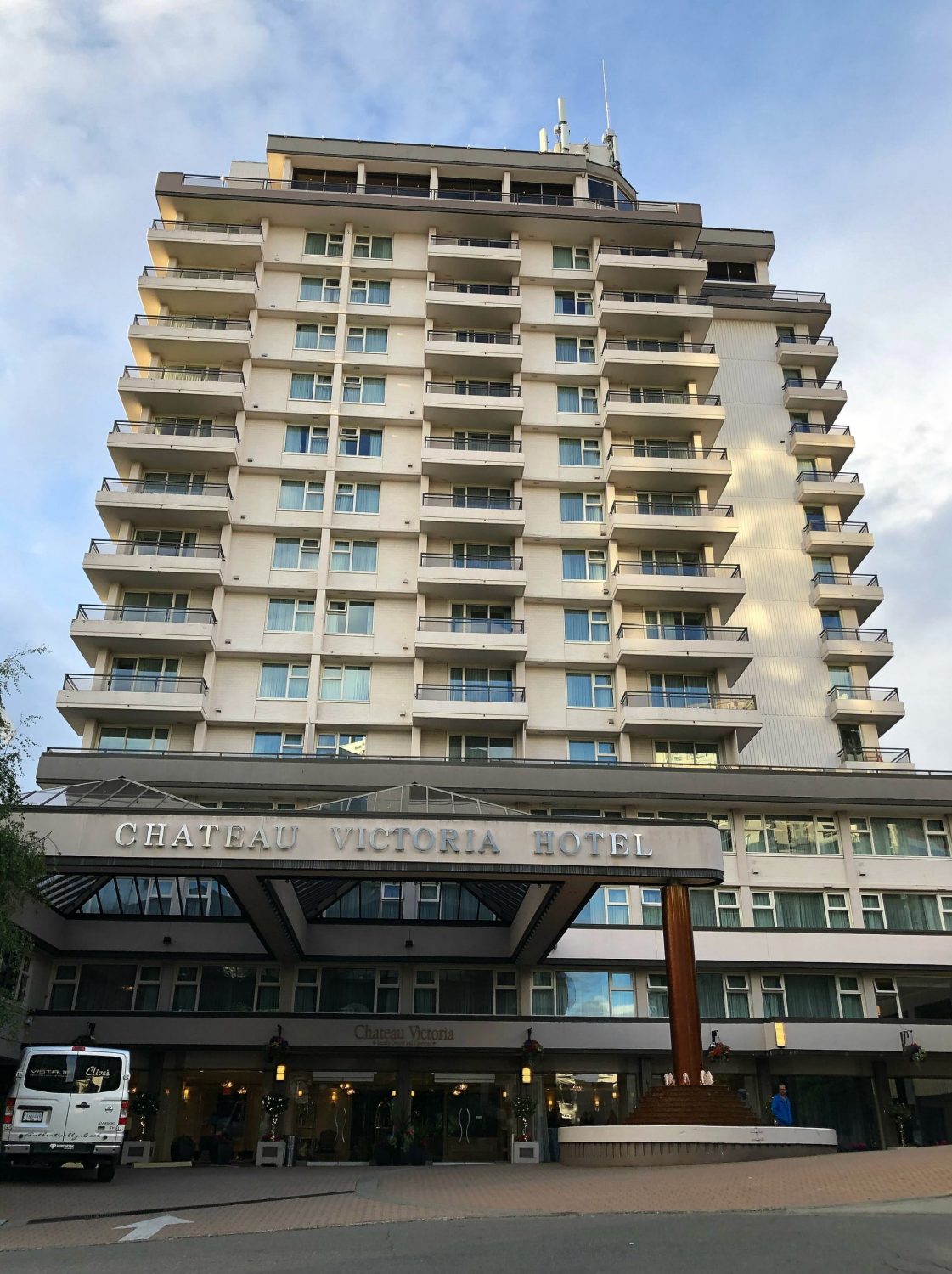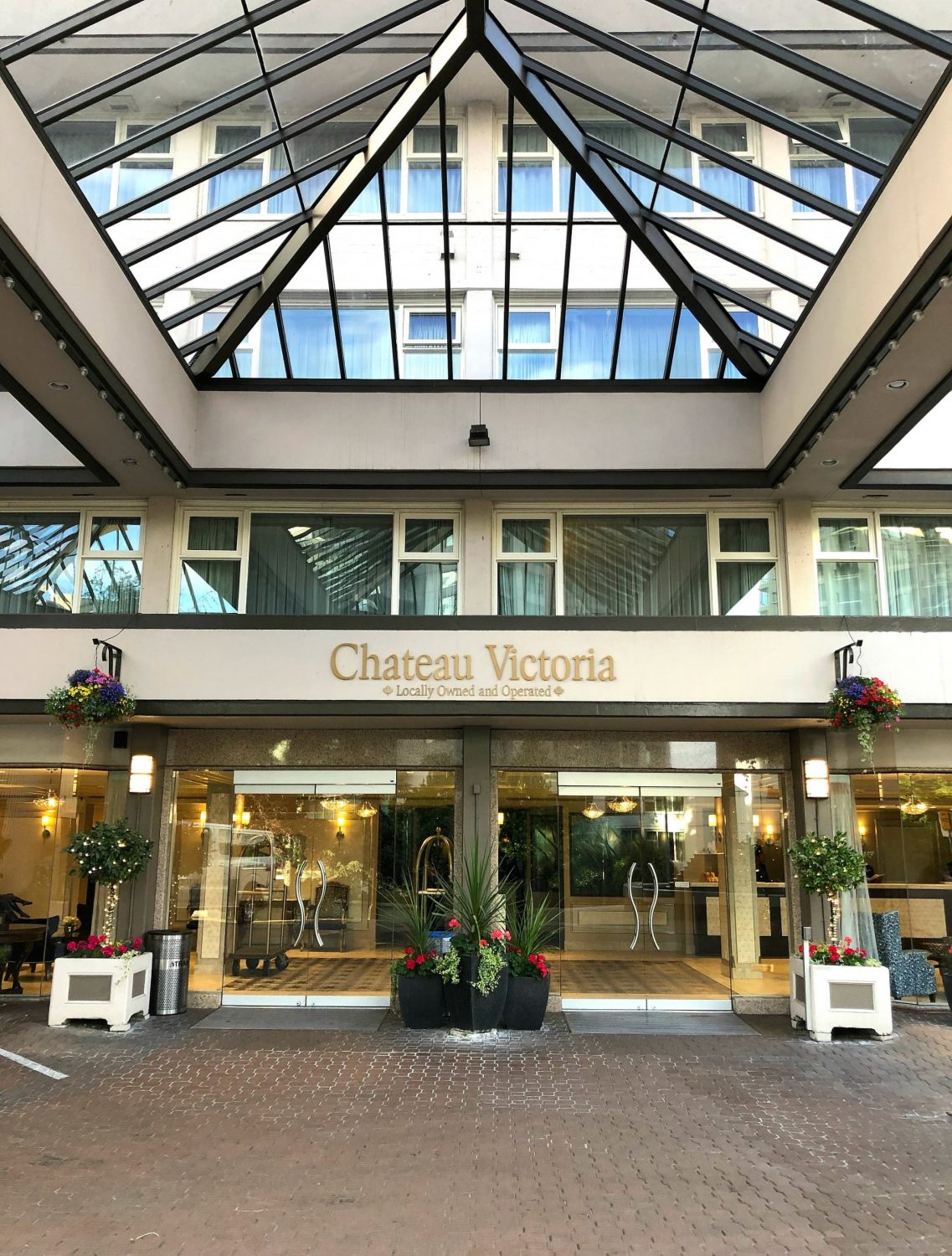 Upon arriving, you'll immediately be greeted by its grand entrance. You'll swear you're walking into a fairy-tale and won't be able to check in until you snap some photos out front. Everything about this hotel screams high-end. The lounge areas are luxurious, modern and bright. It's the perfect place to relax after a busy day of sightseeing. Be sure to try your hand at the grand piano if the mood strikes you.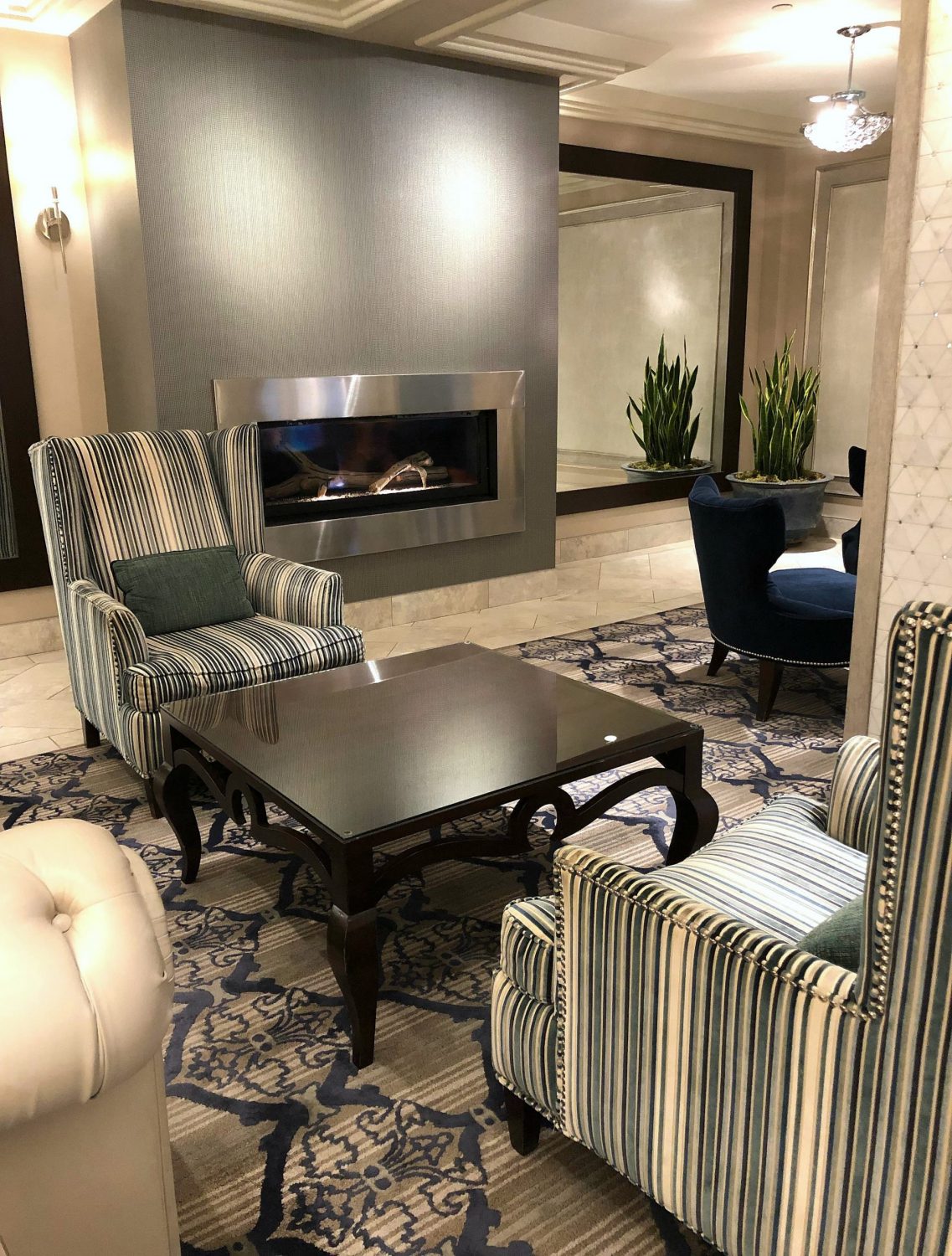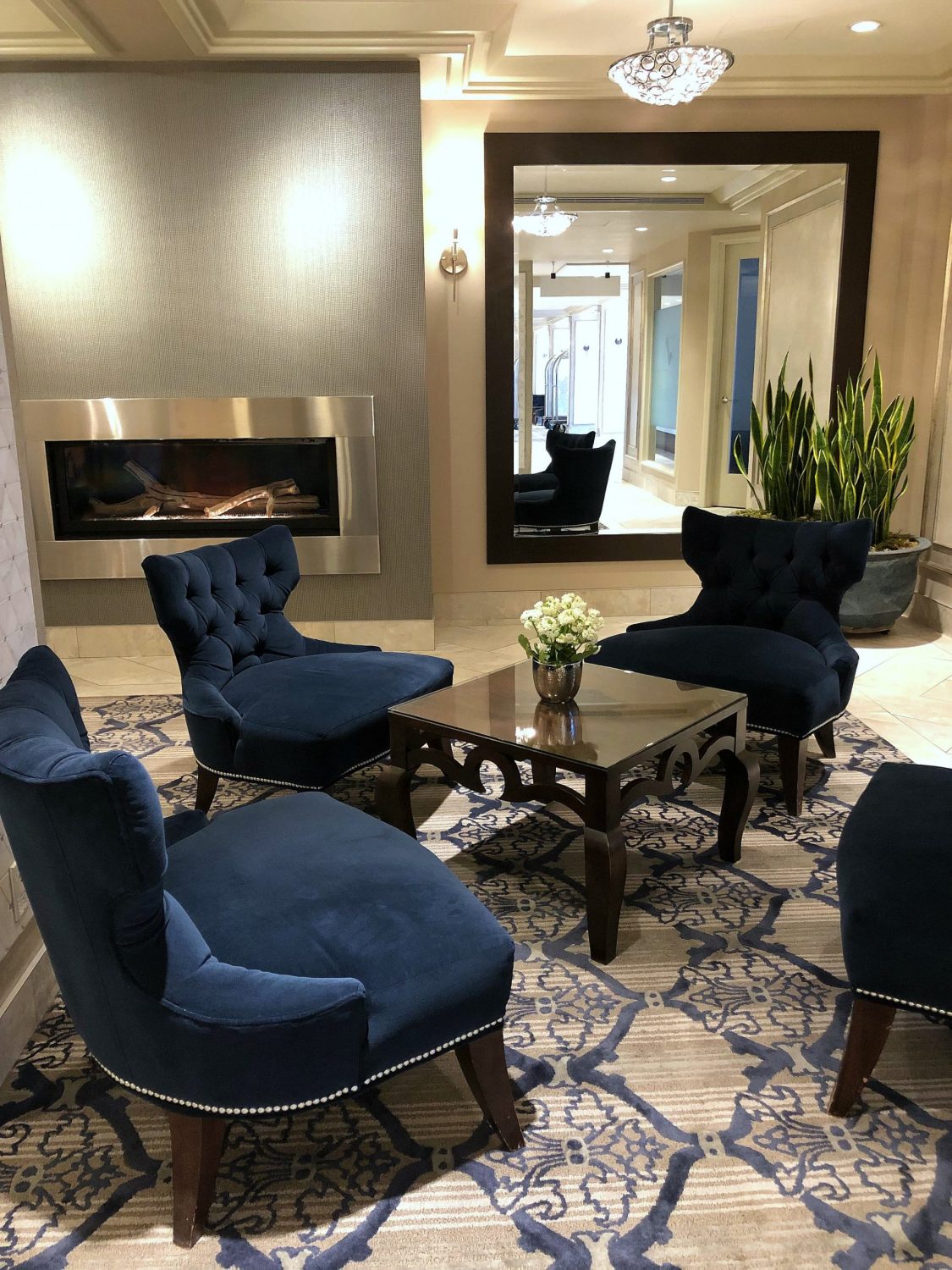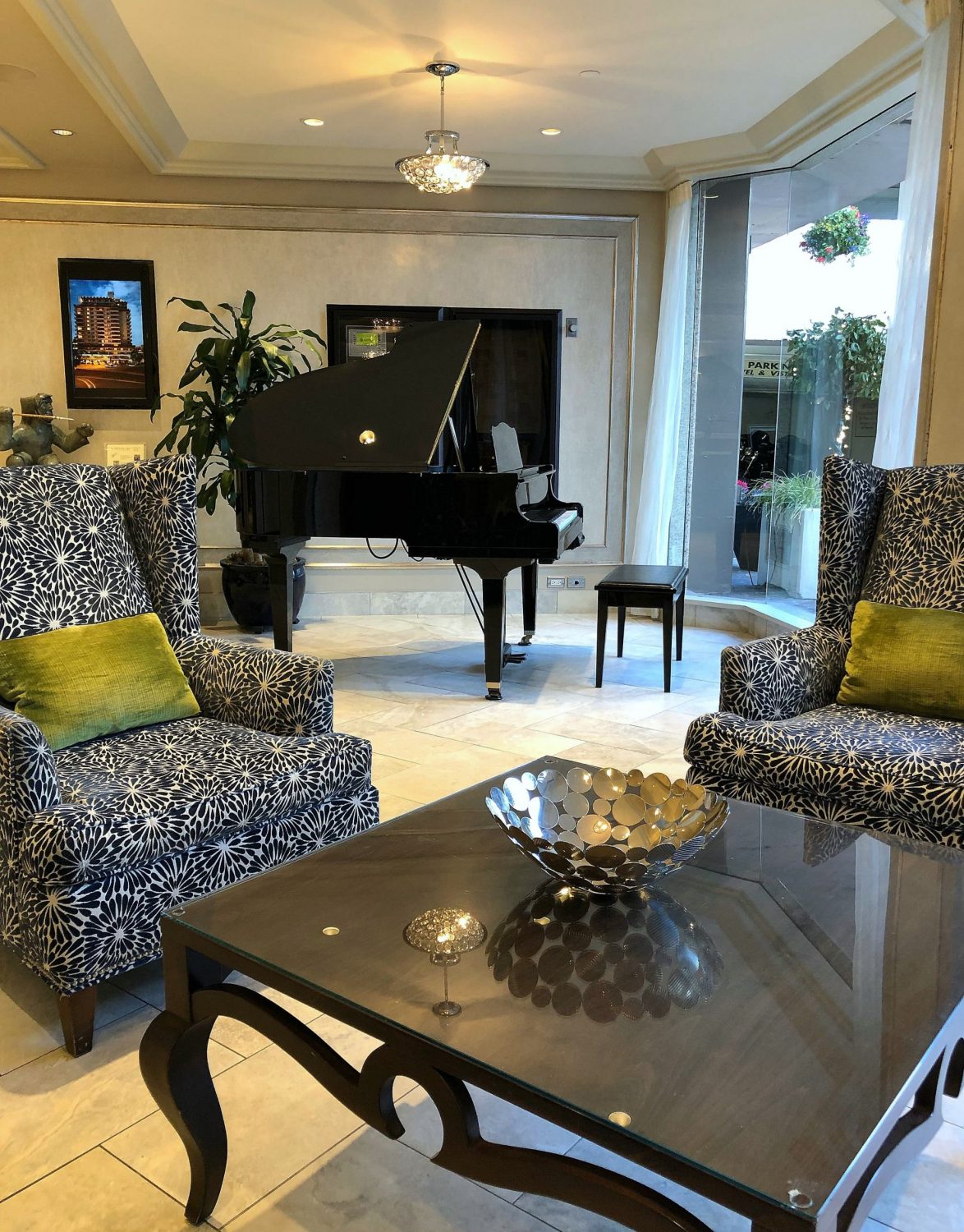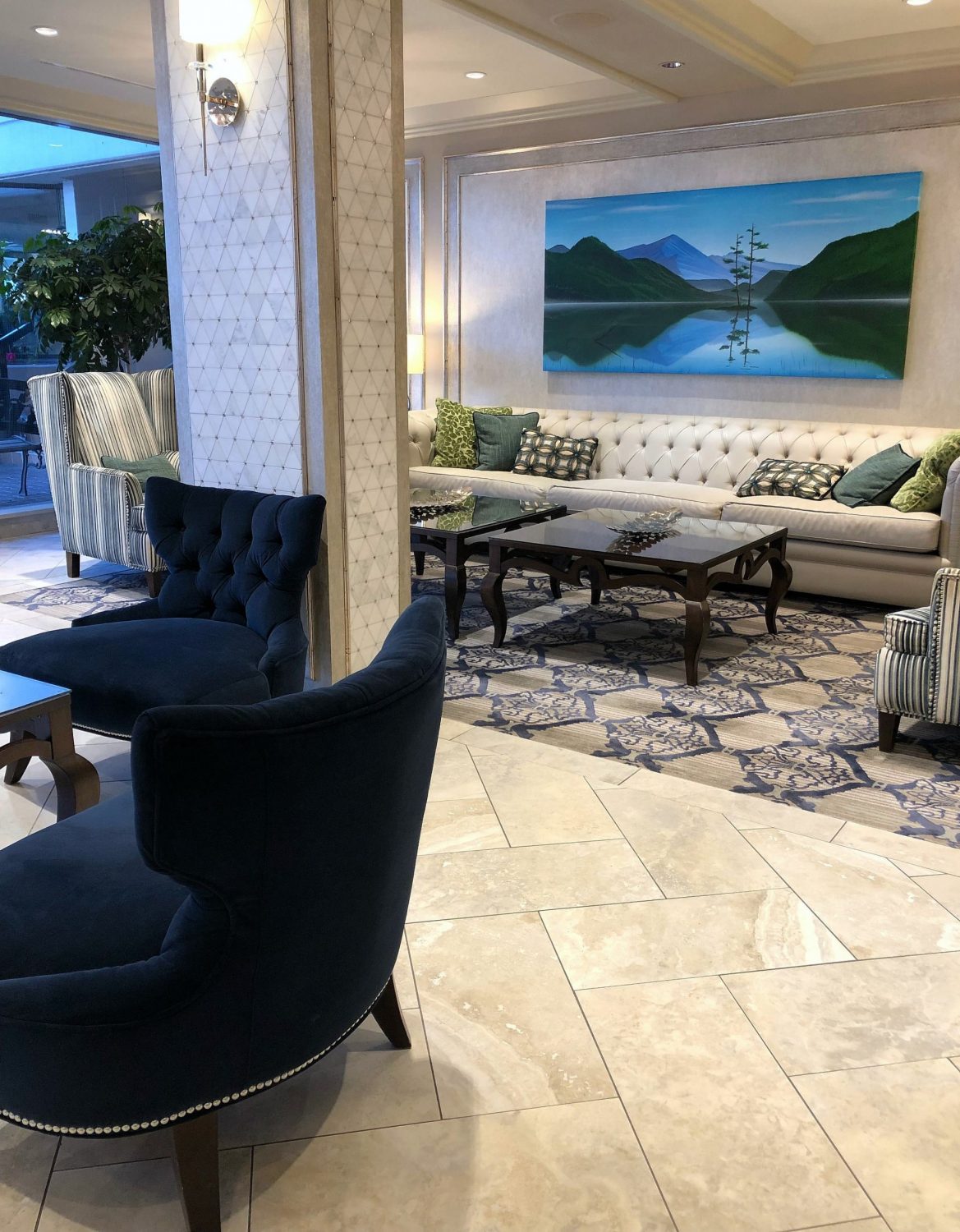 Ever since penthouse apartments became extremely popular, hotels quickly began to offer the same level of luxury to their guests. When traveling, we tend to look for the comforts of home, but with amazing service so we don't have to lift a finger. The Chateau Victoria Executive Penthouse Suites offer all the same amenities you would expect from a high-end hotel, with a touch of luxury and flare.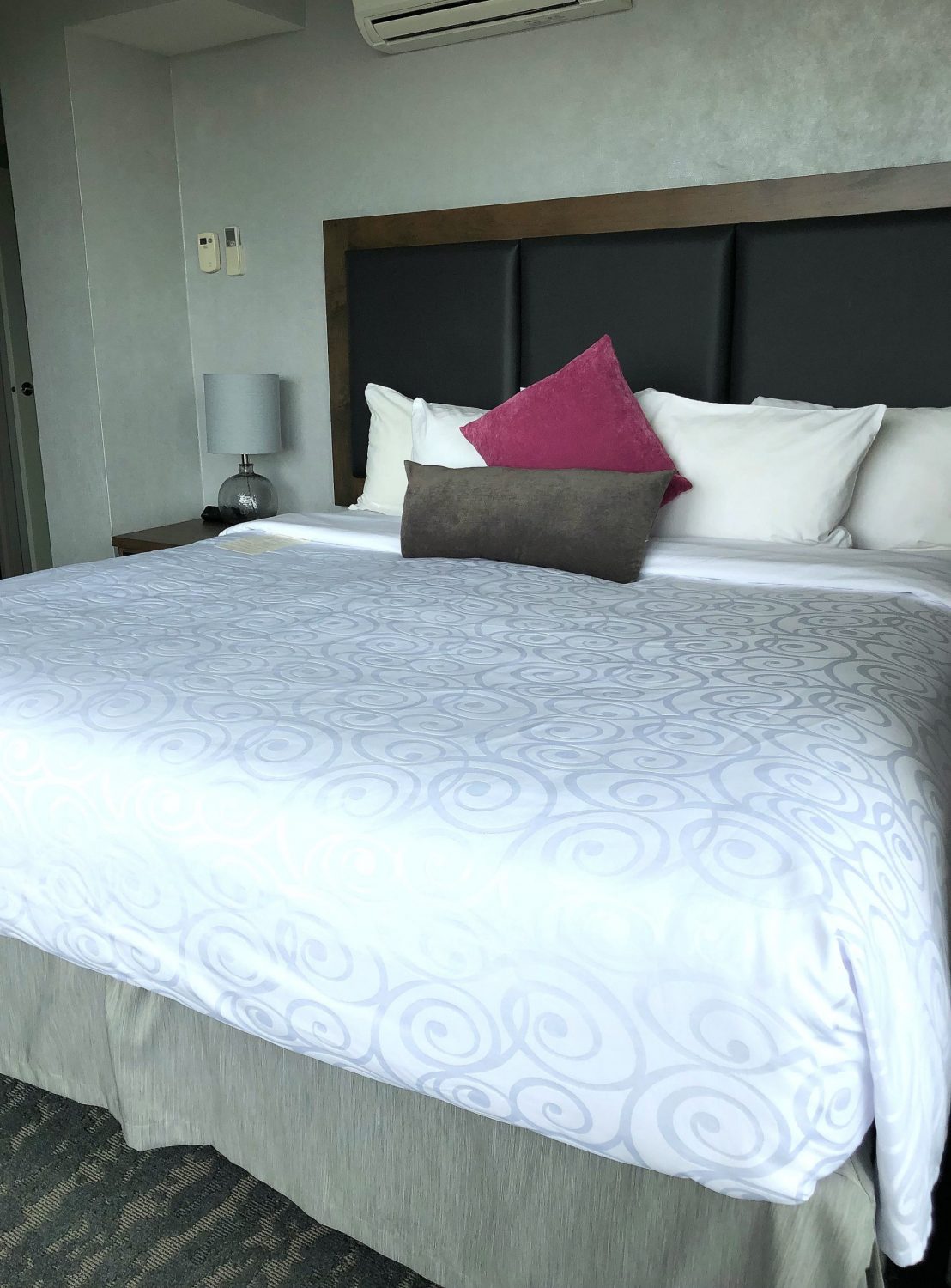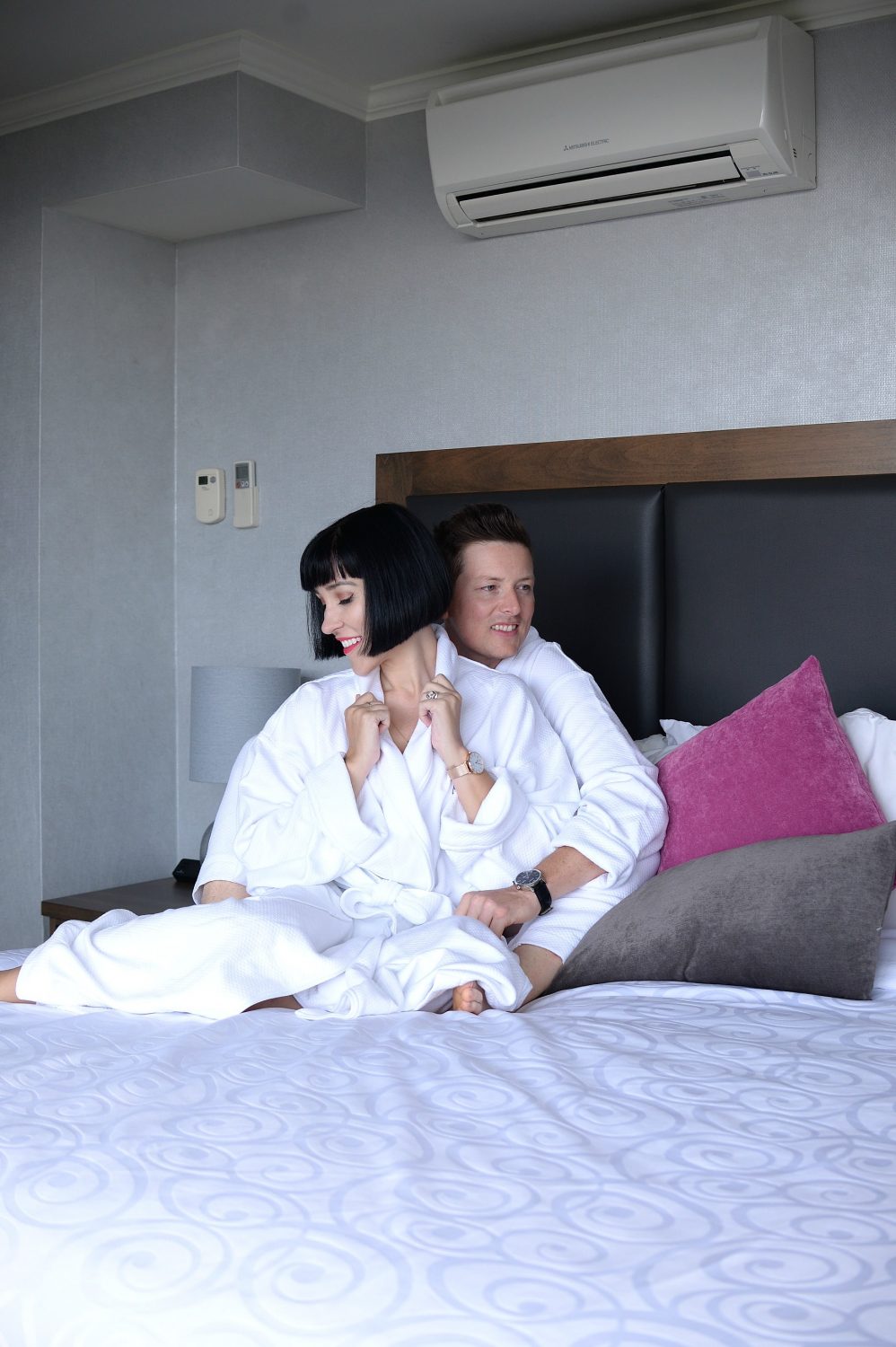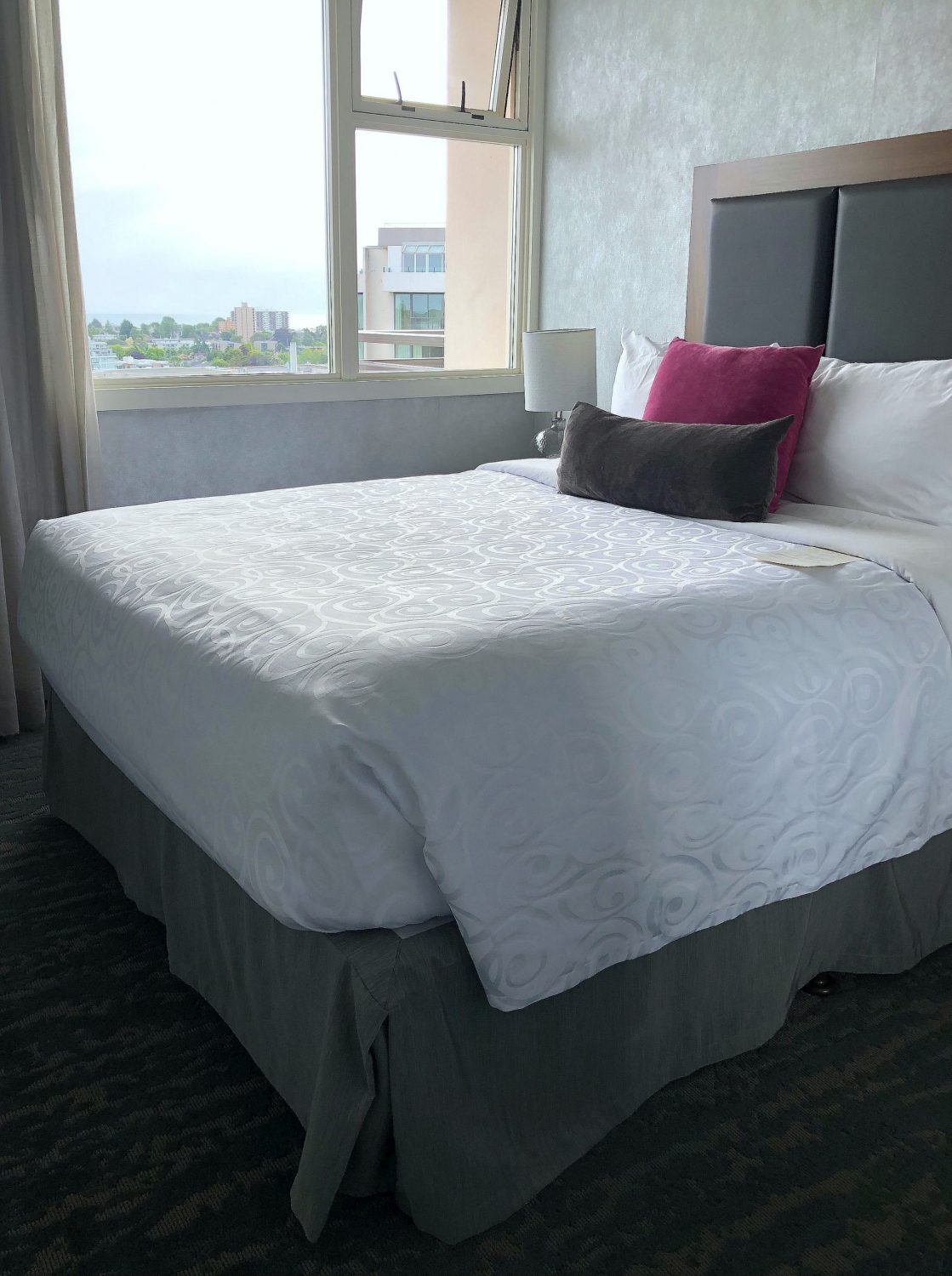 Unlike your standard cookie cutter hotel room, the Penthouse Suite offers a boutique style and feel with an incredible view of the city below. Whether you decide to sit on the wrap around balcony for the breathtaking view of the city, relax with a glass of wine by the fireplace or lounge in the living room while watching some TV, the penthouse suite is almost better than home.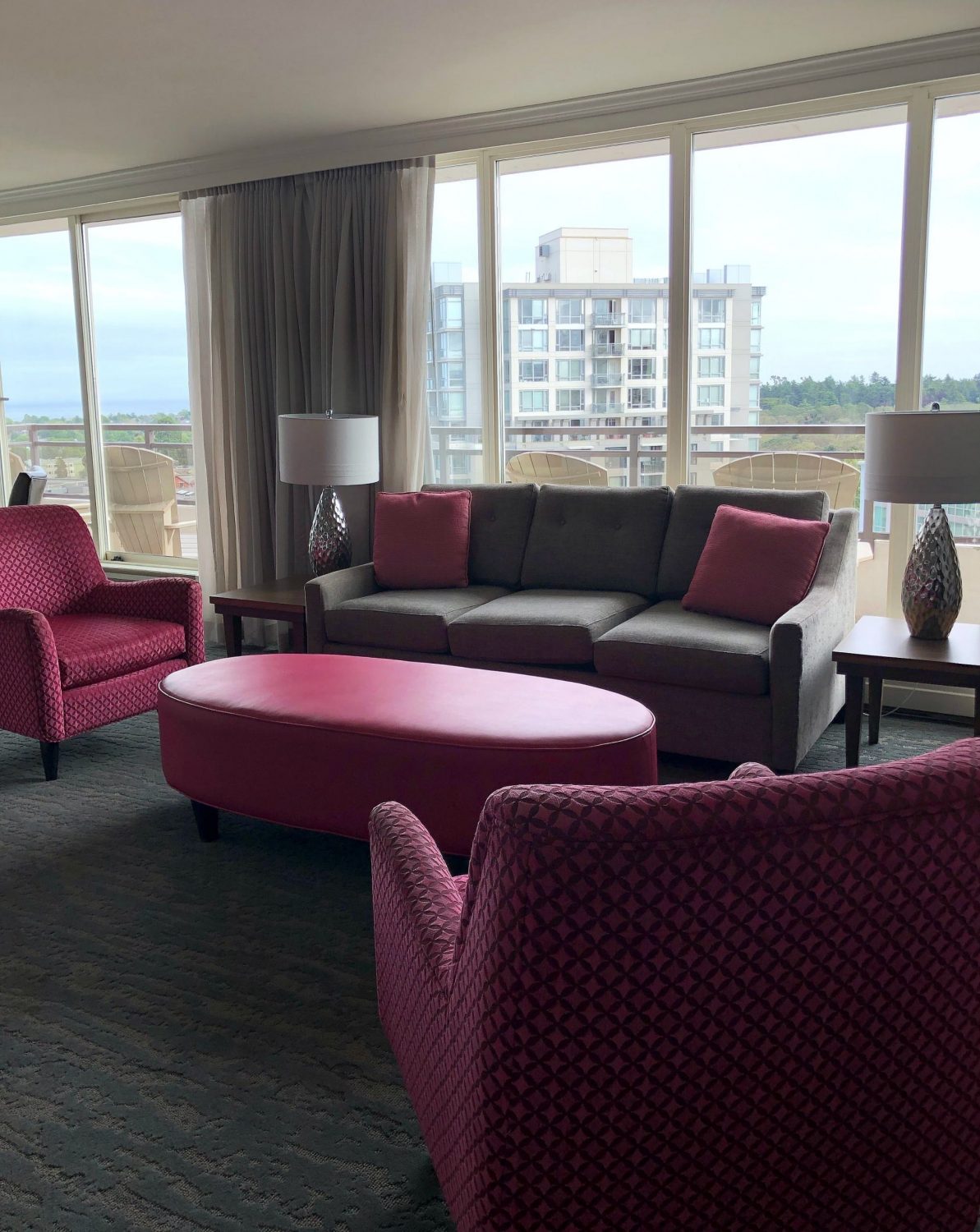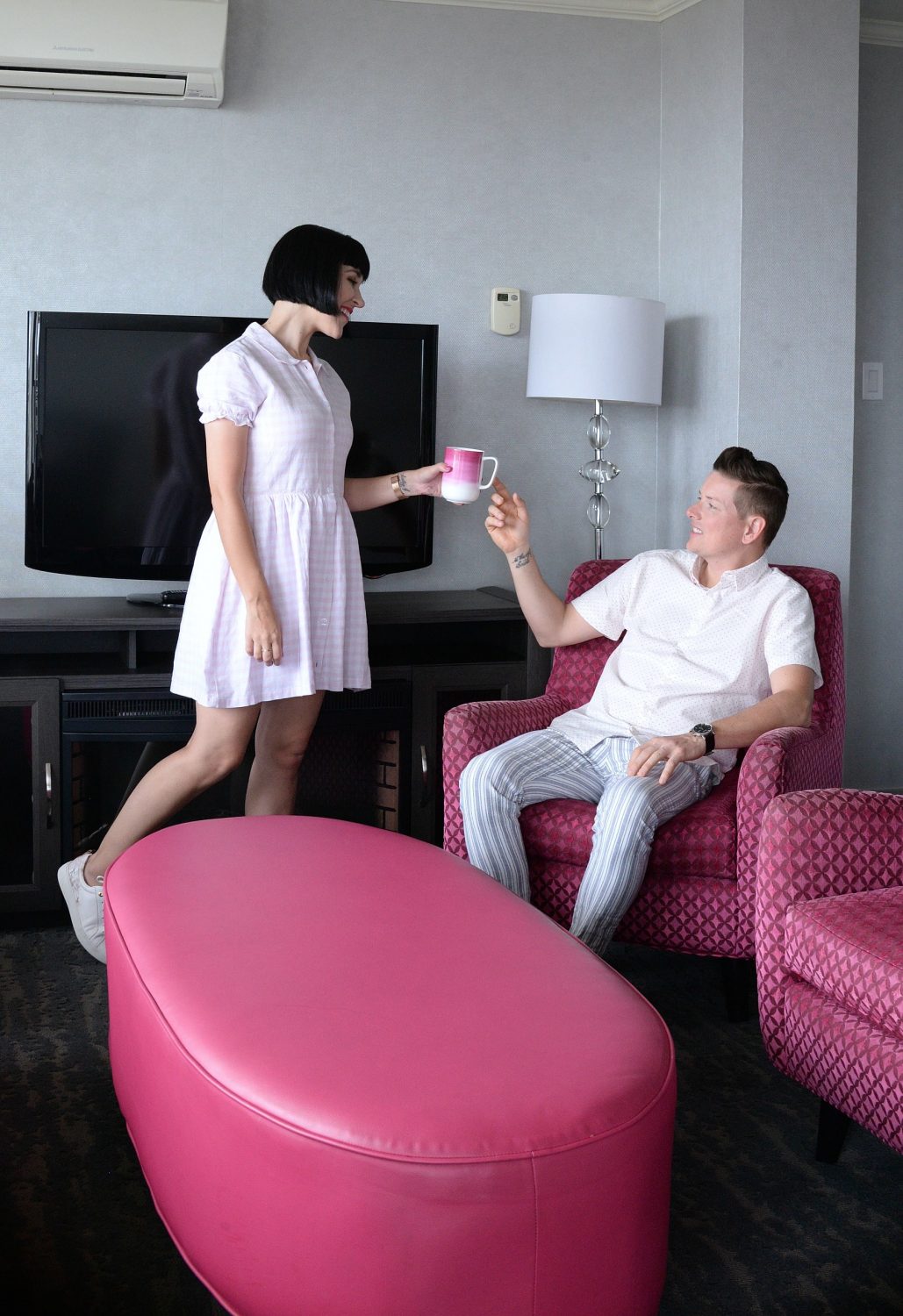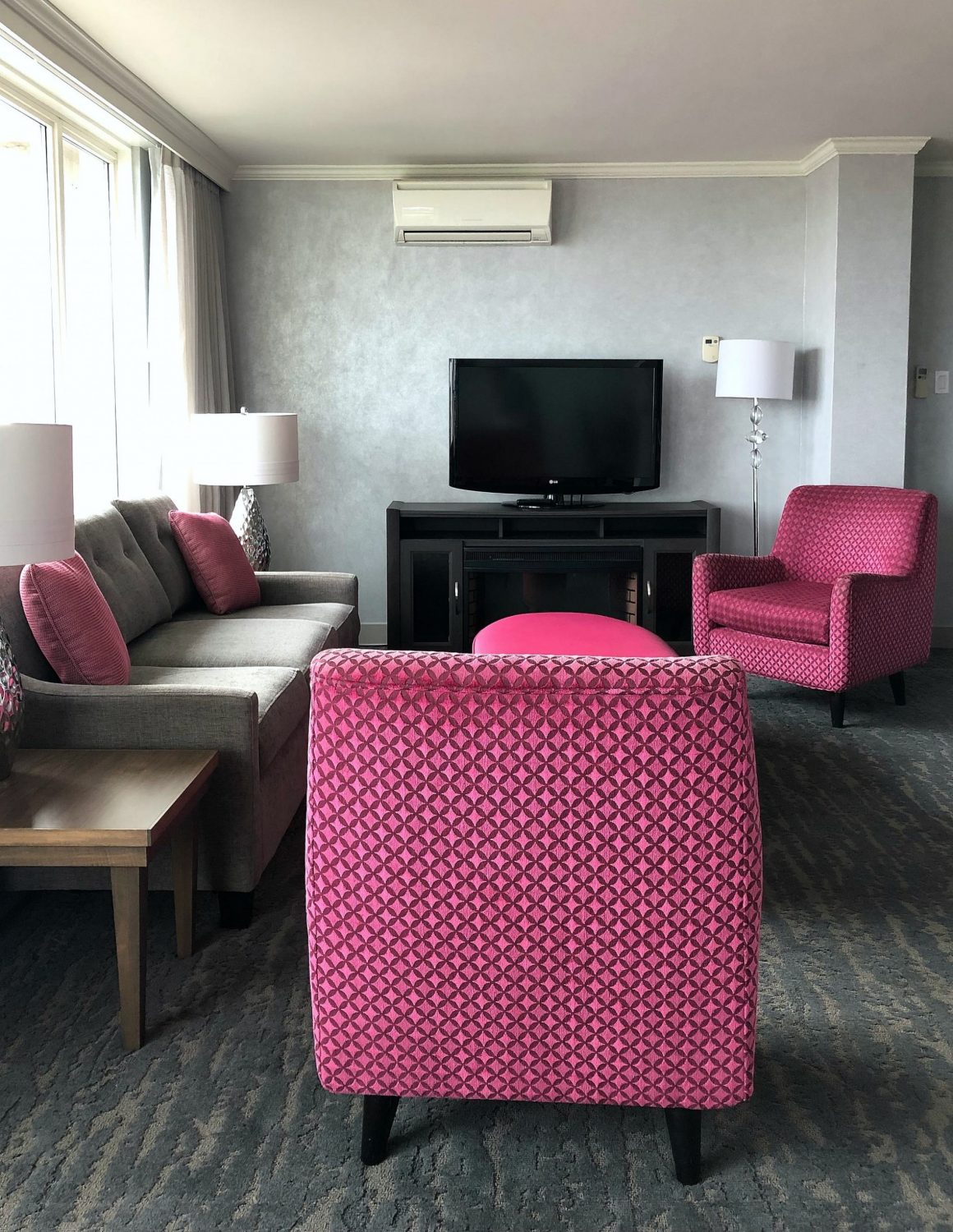 With its two bedrooms, both featuring Sealy Posturepedic Pillowtop Beds and duvet blankets with crisp high thread count linen sheets, it's like sleeping on a cloud. In the morning you'll have access to your fully functioning, open-concept kitchen, with coffee maker, stove, oven, fridge and microwave. You'll be able to do all your cooking, if you choose to, or just have plenty of space for dining leftovers and snacks.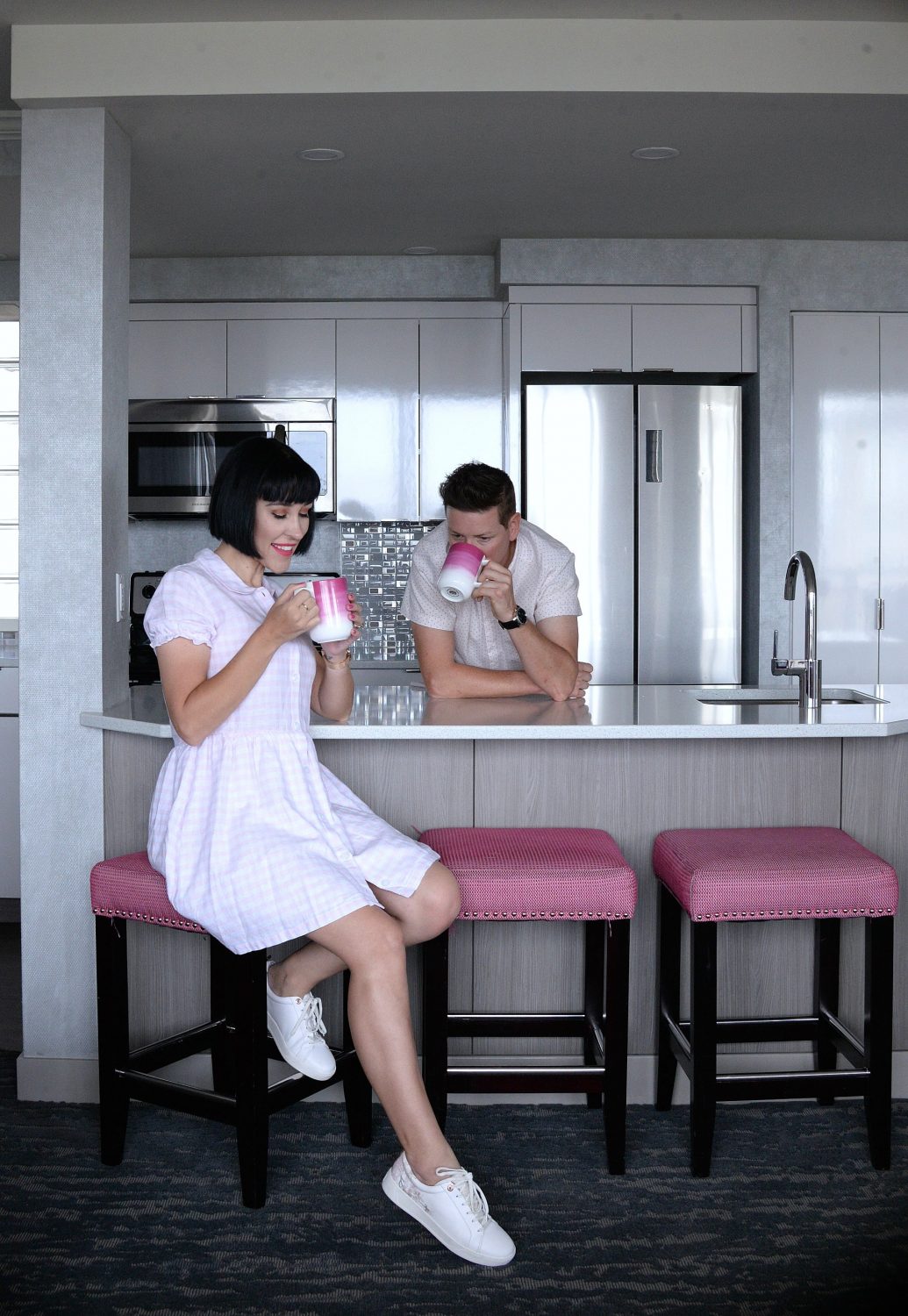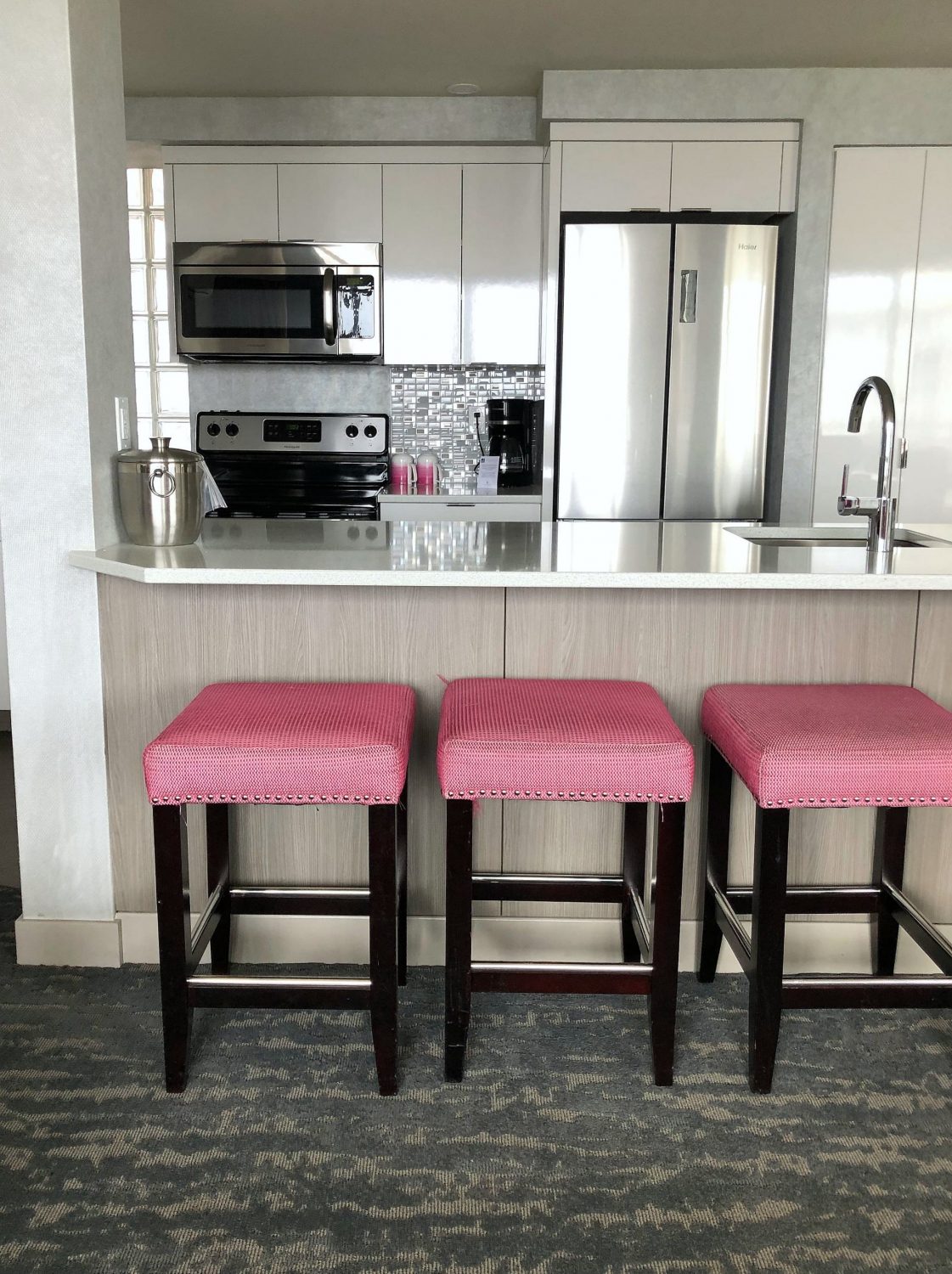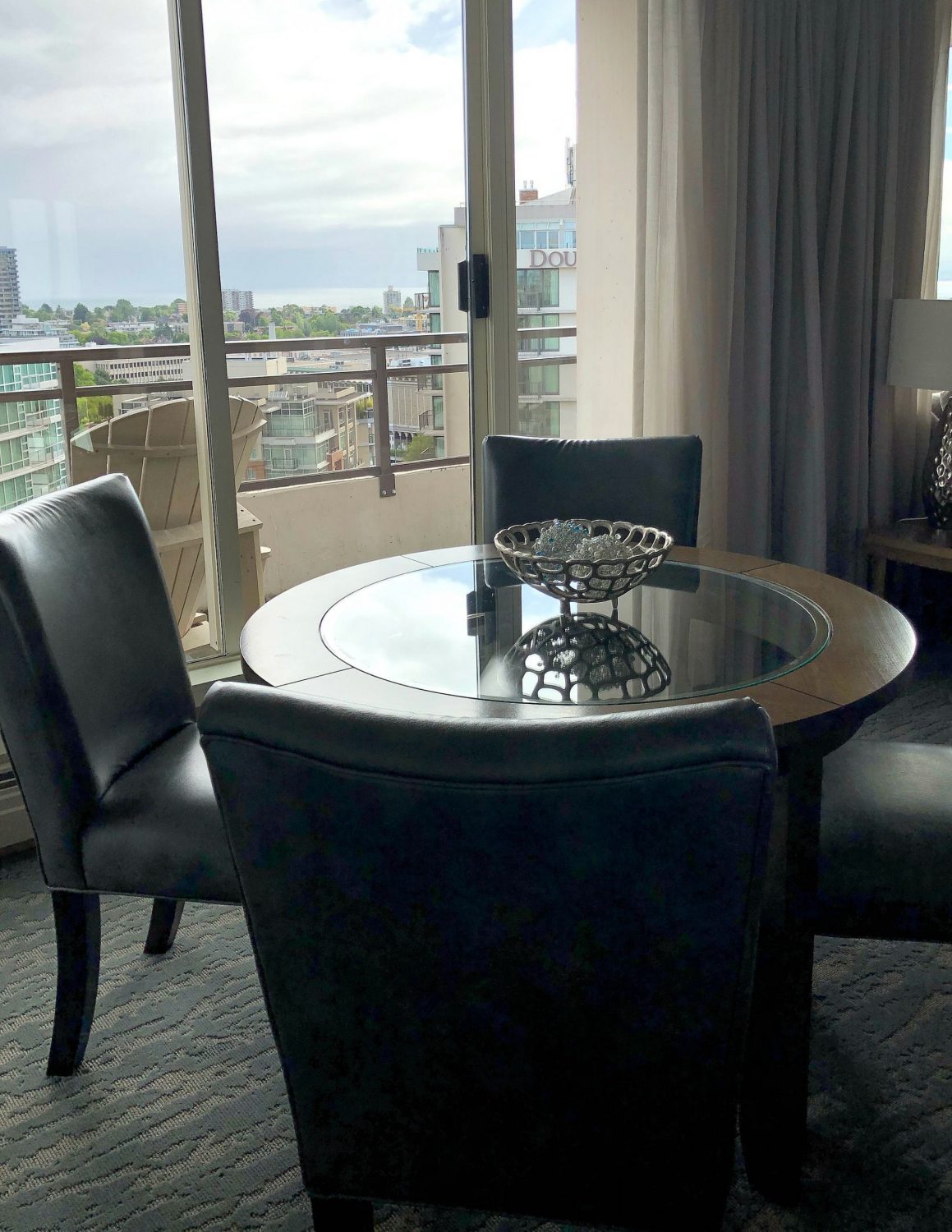 The suite is spacious, beautiful and with  modern-day furnishings. Its floor to ceiling windows provide a ton of natural light and create a grand experience. Both bathrooms create spa-like vibes and the suite also features a designated vanity room to get ready in the morning. Be sure to slip into a bathrobe for that extra touch of luxury when getting out of the shower.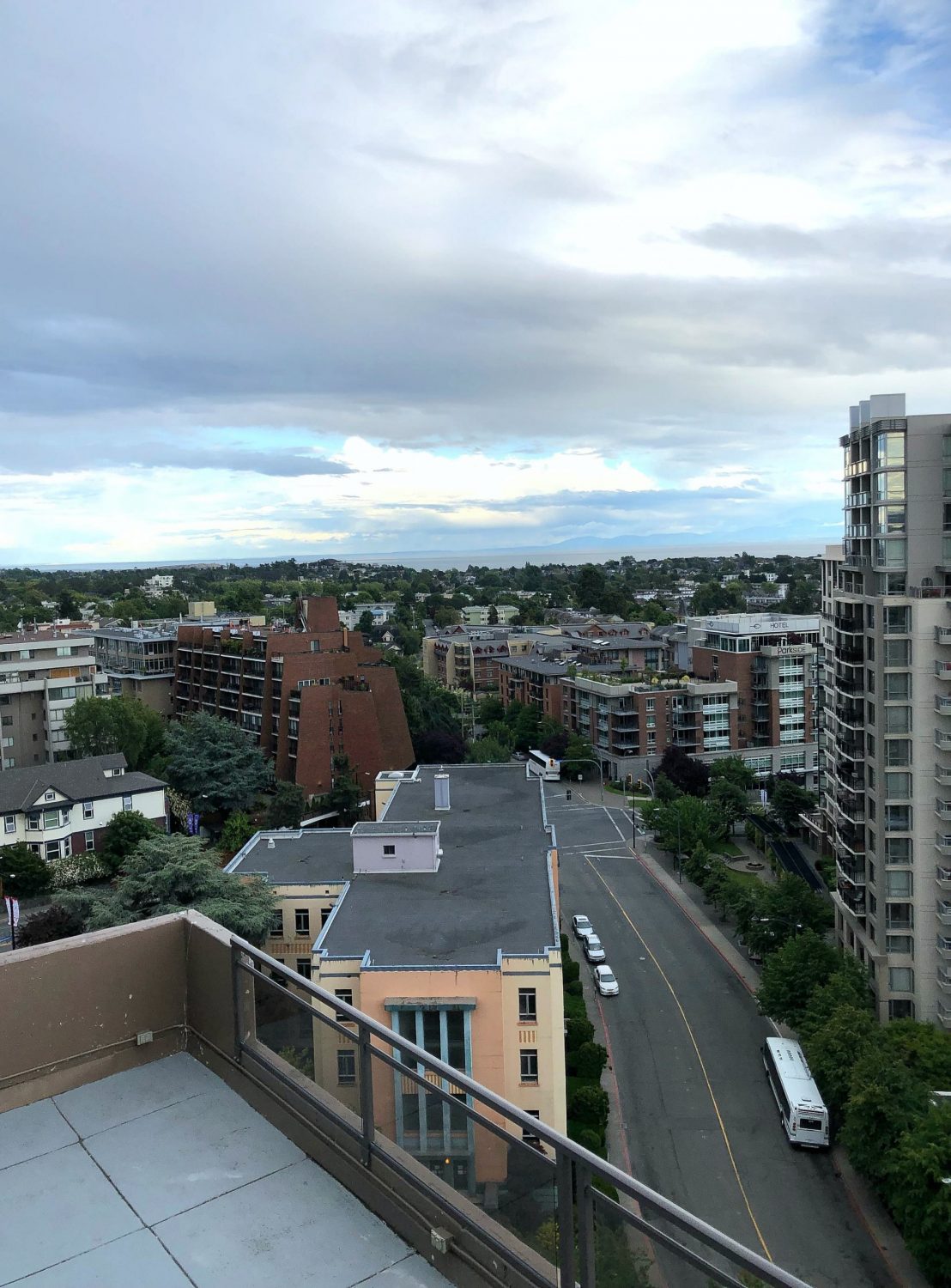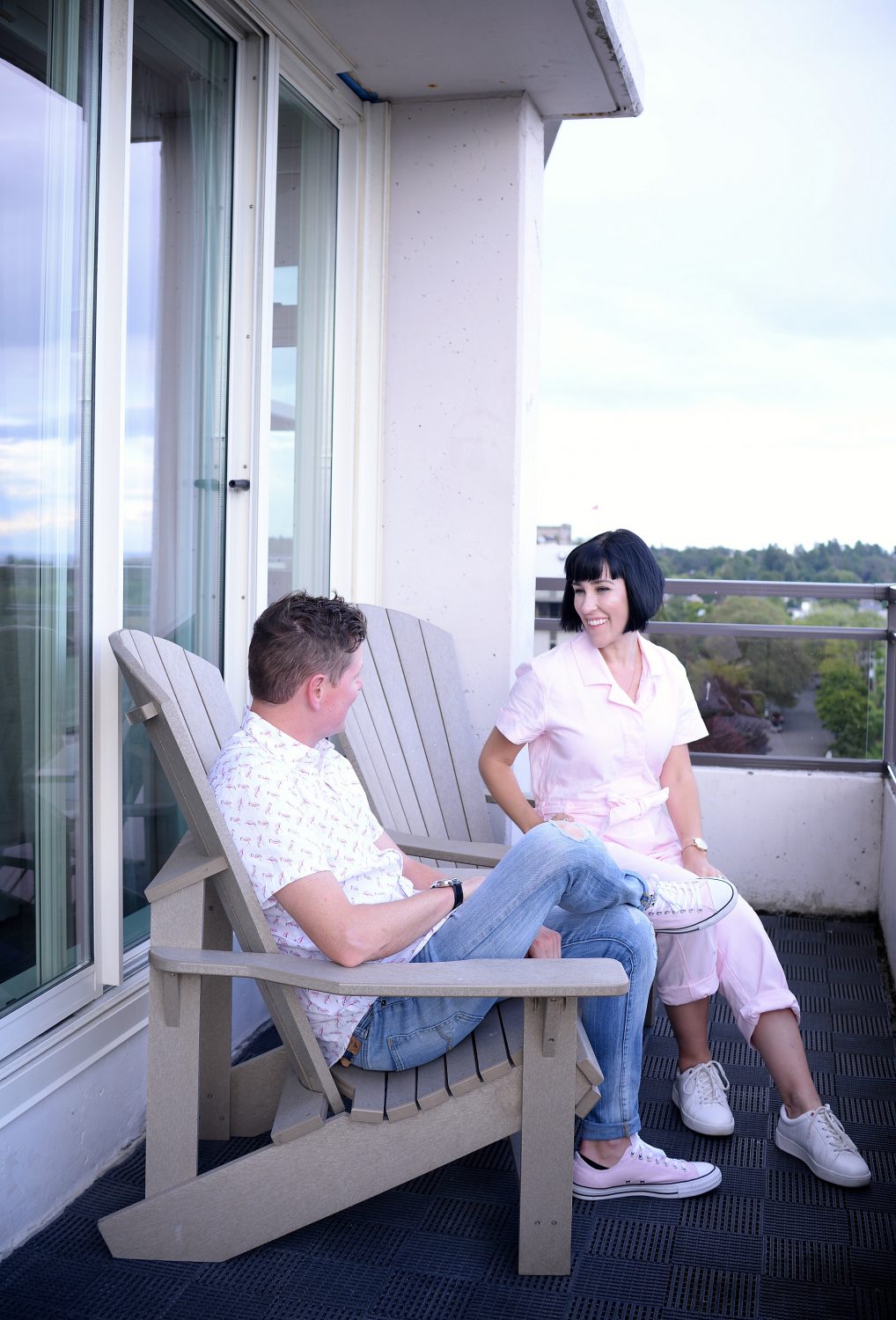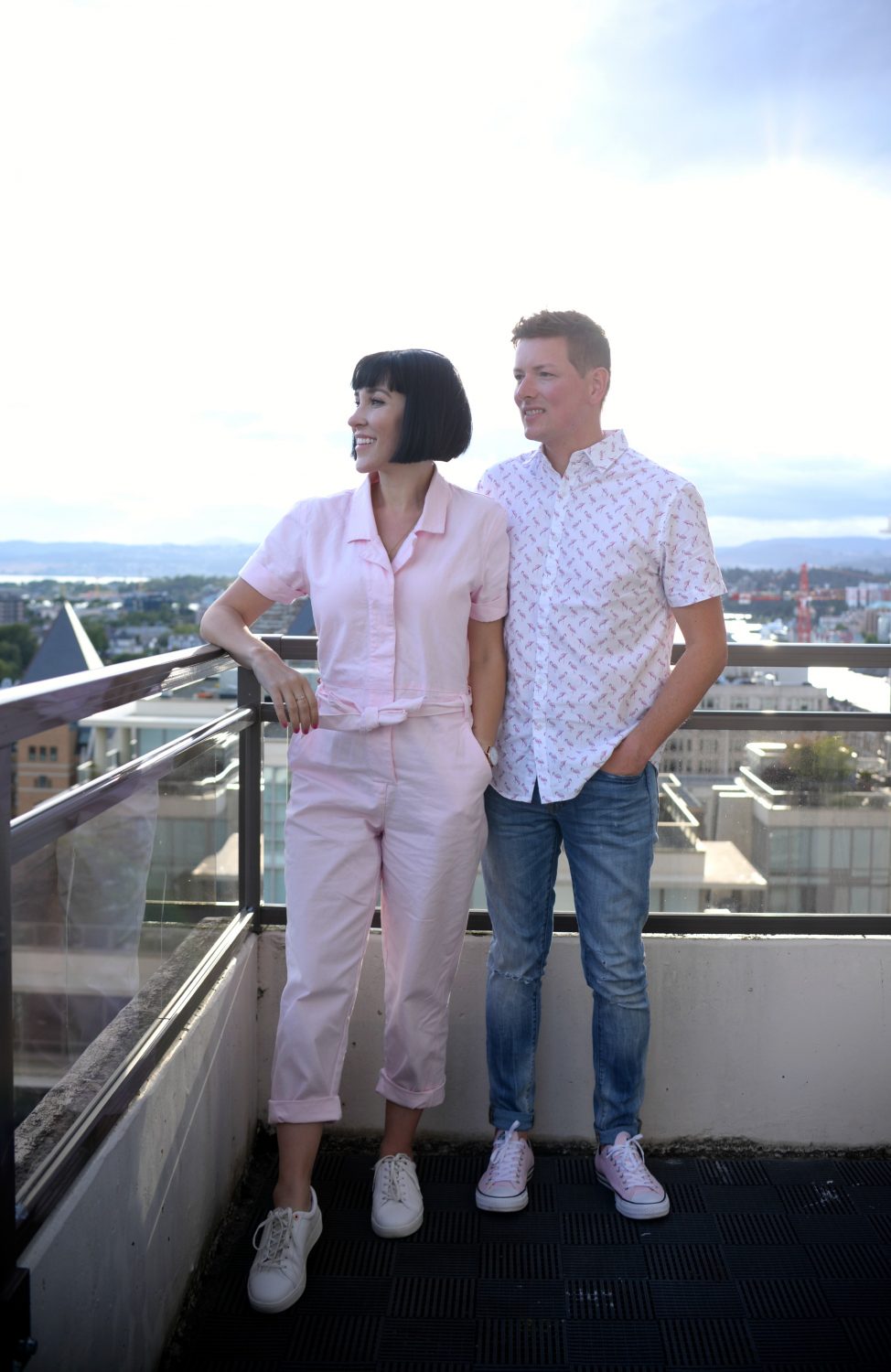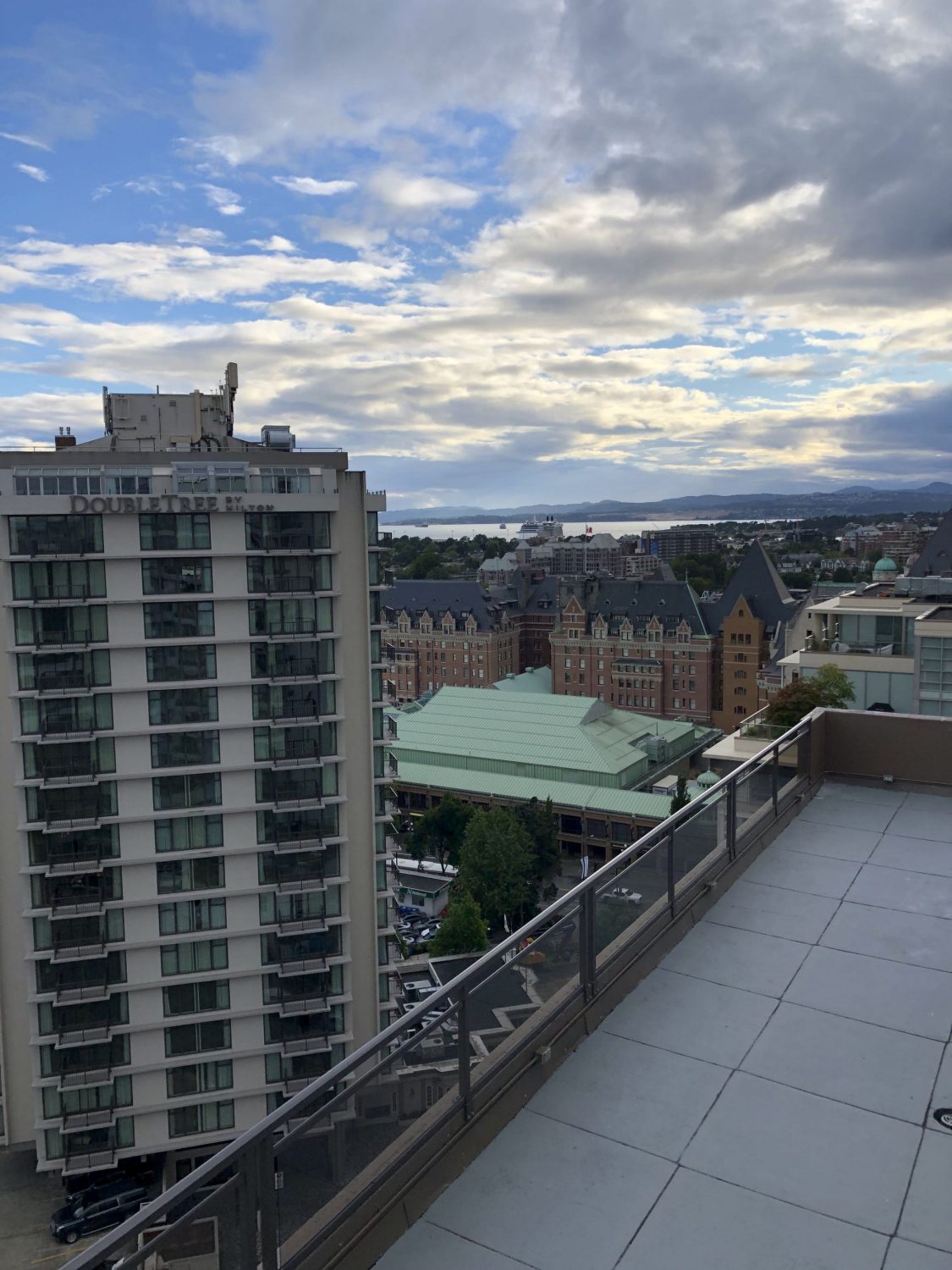 On days when you're not looking to cook, take advantage of Victoria's only rooftop restaurant. Vista 18 Westcoast Grill & Wine Bar is located on the 18th floor where you can sample some of the best local meals the city has to offer. Looking for a more casual dining experience, head to Clive's Classic Lounge located just left of the lobby. Be sure to get your exercise  in, in either the pool or exercise room. Soothe sore muscles and tired feet at the end of the day in the ultra-hot whirlpool.
Chateau Victoria truly is unlike any other hotel you've stayed at. No detail goes unnoticed, the staff goes above and beyond, and the views are some of the best in the city. Highly recommend.