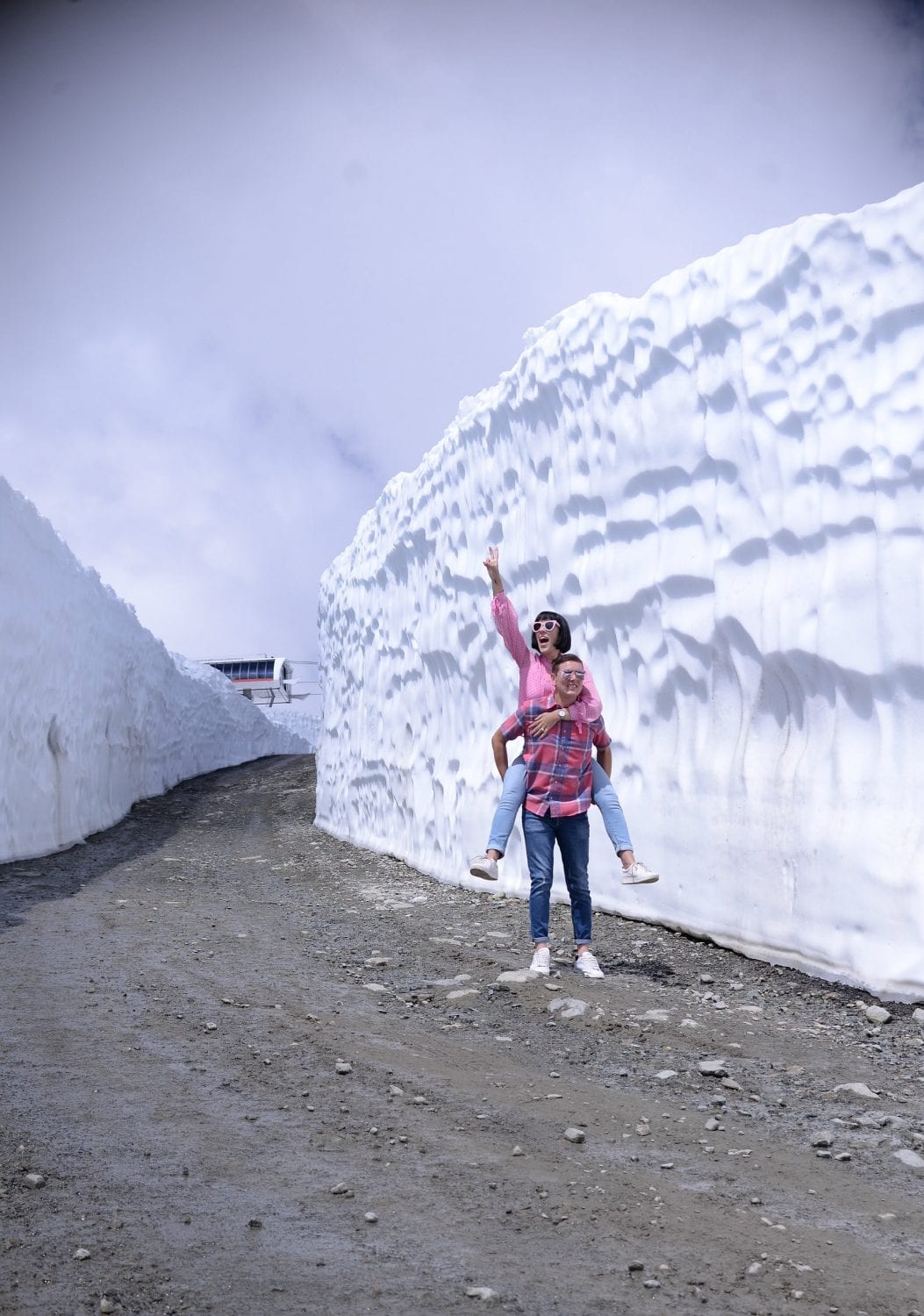 The Ultimate Travel Guide to Whistler, BC
Although Whistler is mostly known for Blackcomb Mountain, one of the largest ski resorts in North America, it also has a ton of other fun activities. Just a short 2-hour drive from Vancouver, Whistler is a scenic mountain town in the Coast Mountains of British Columbia. Although the hot summer months might not be ideal for skiing, don't write it off completely. Chances are, no matter what time of year you come, you'll have an amazing time. If you're traveling from the Vancouver area, you'll hit Squamish, B.C. in about an hour and you'll want to take the Sea To Sky Gondola up the mountain. Sadly to say, it's closed until Spring 2020 due to some vandalism to the gondola, but if you're planning a trip there next summer.. add this to your list.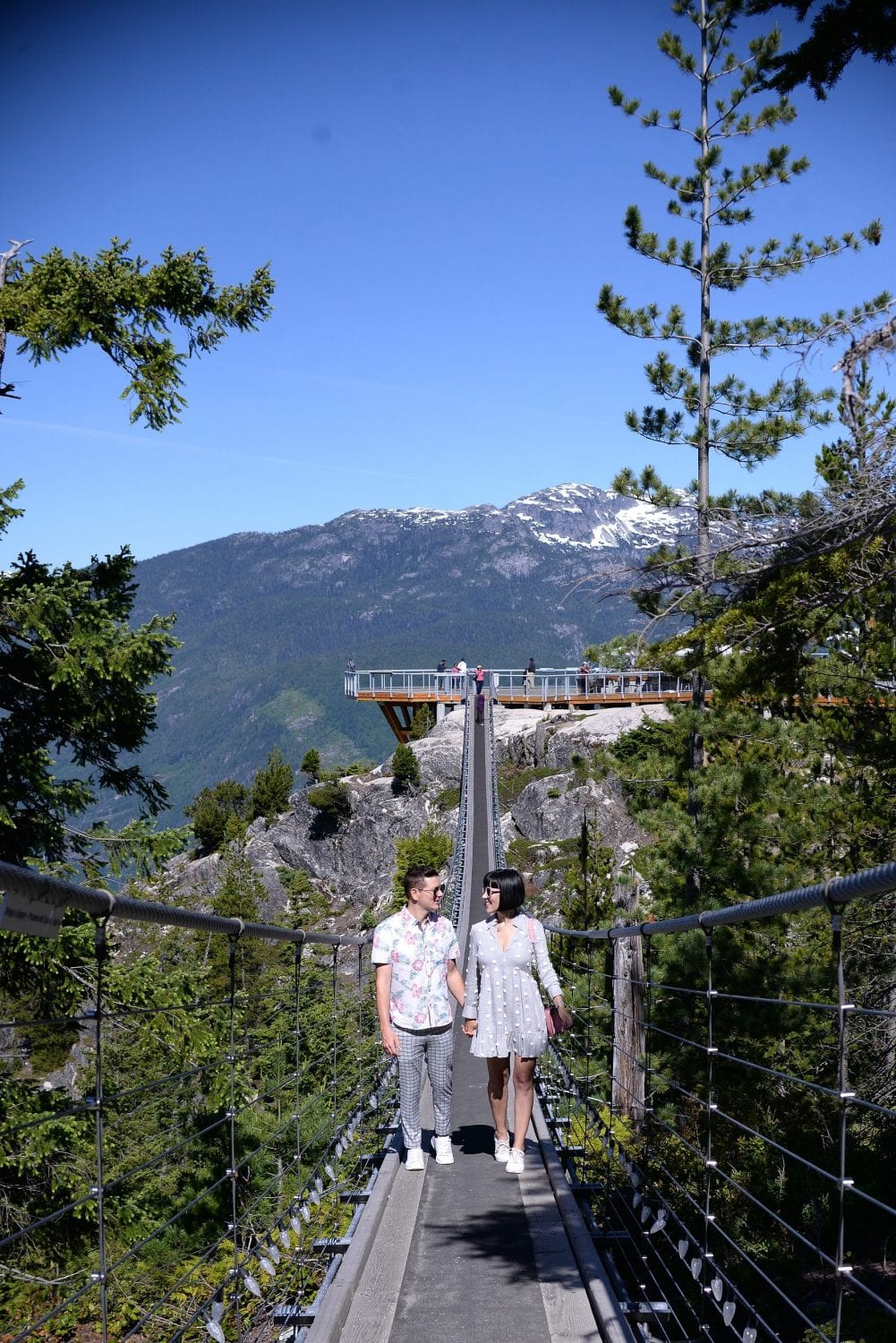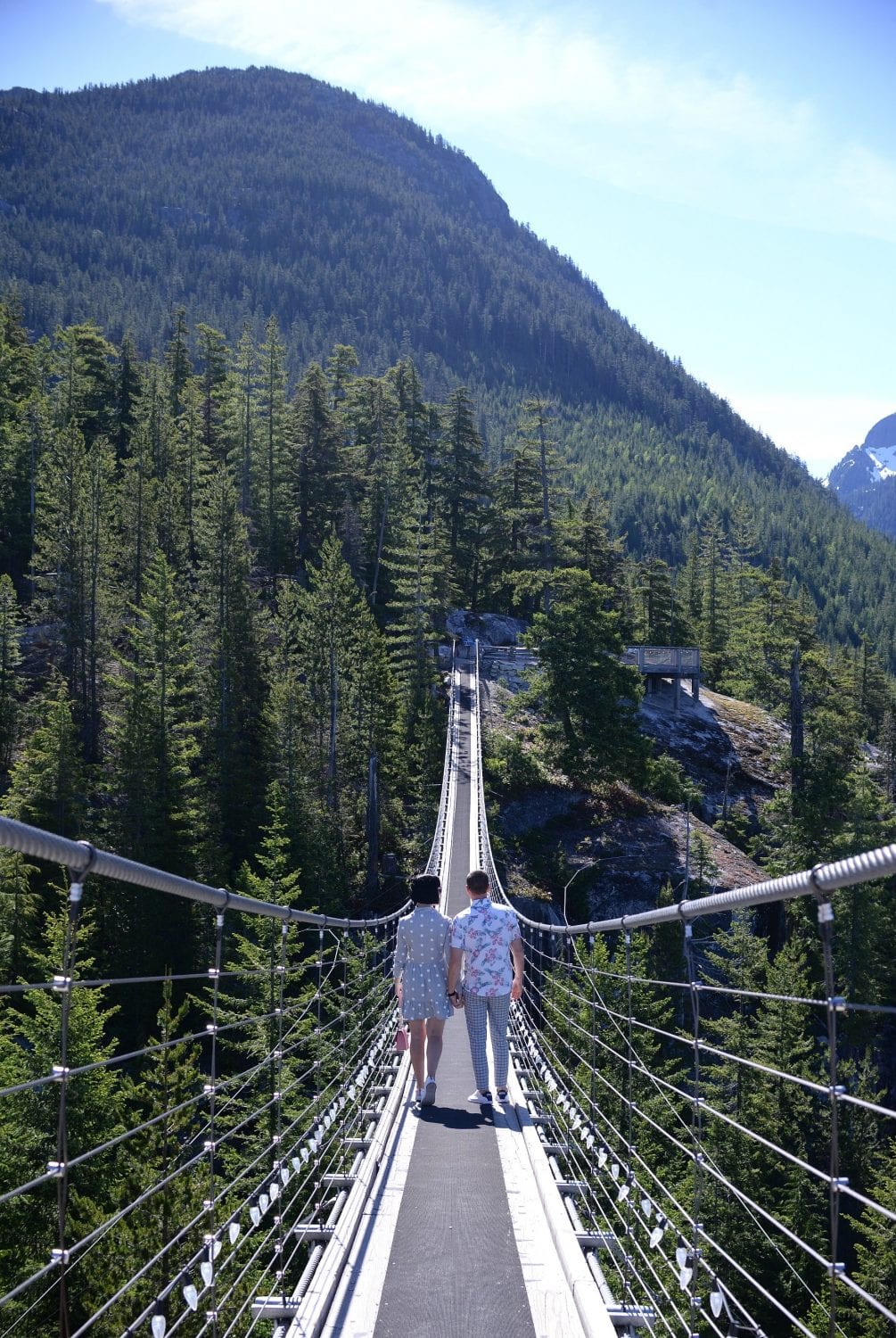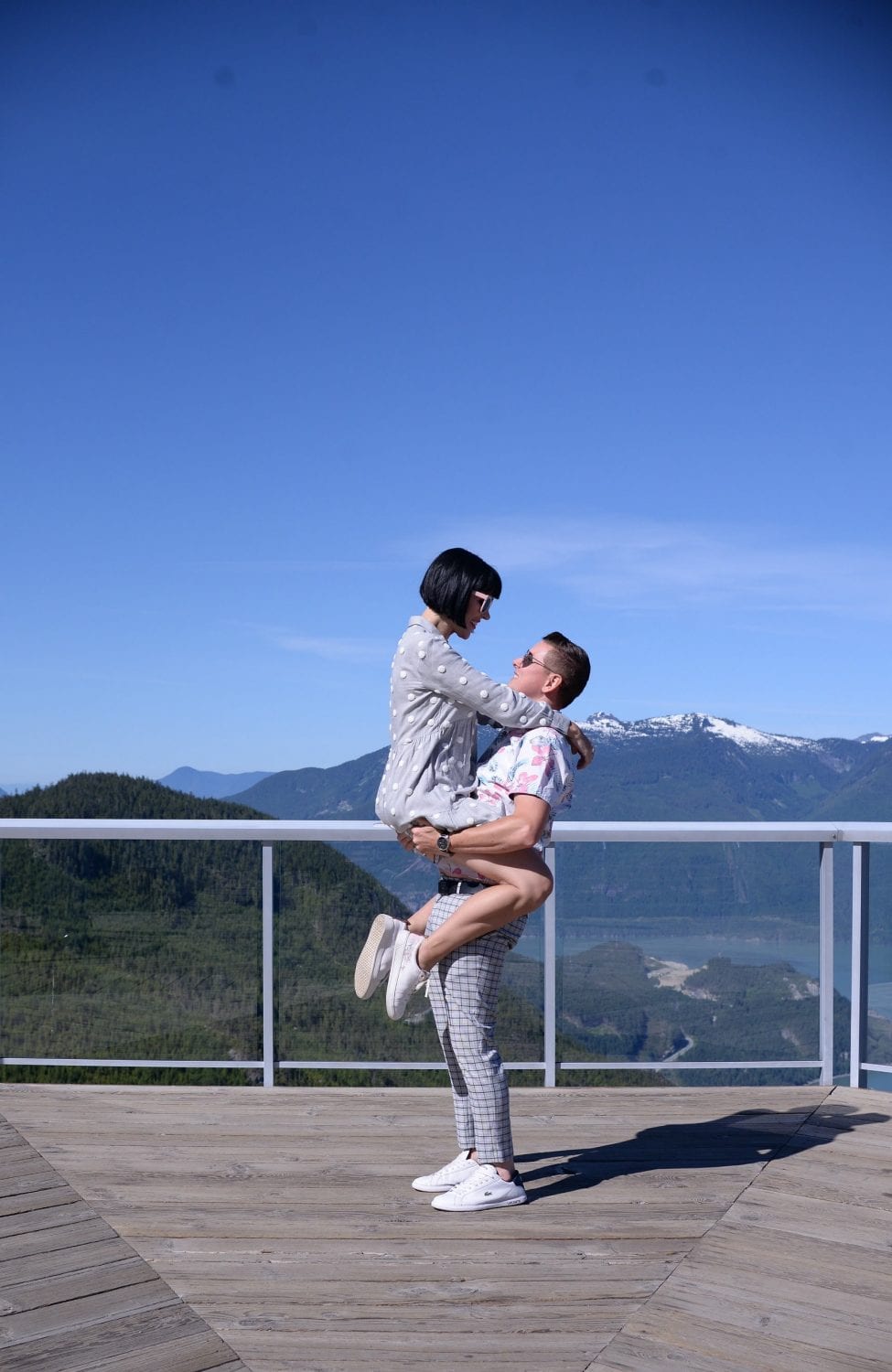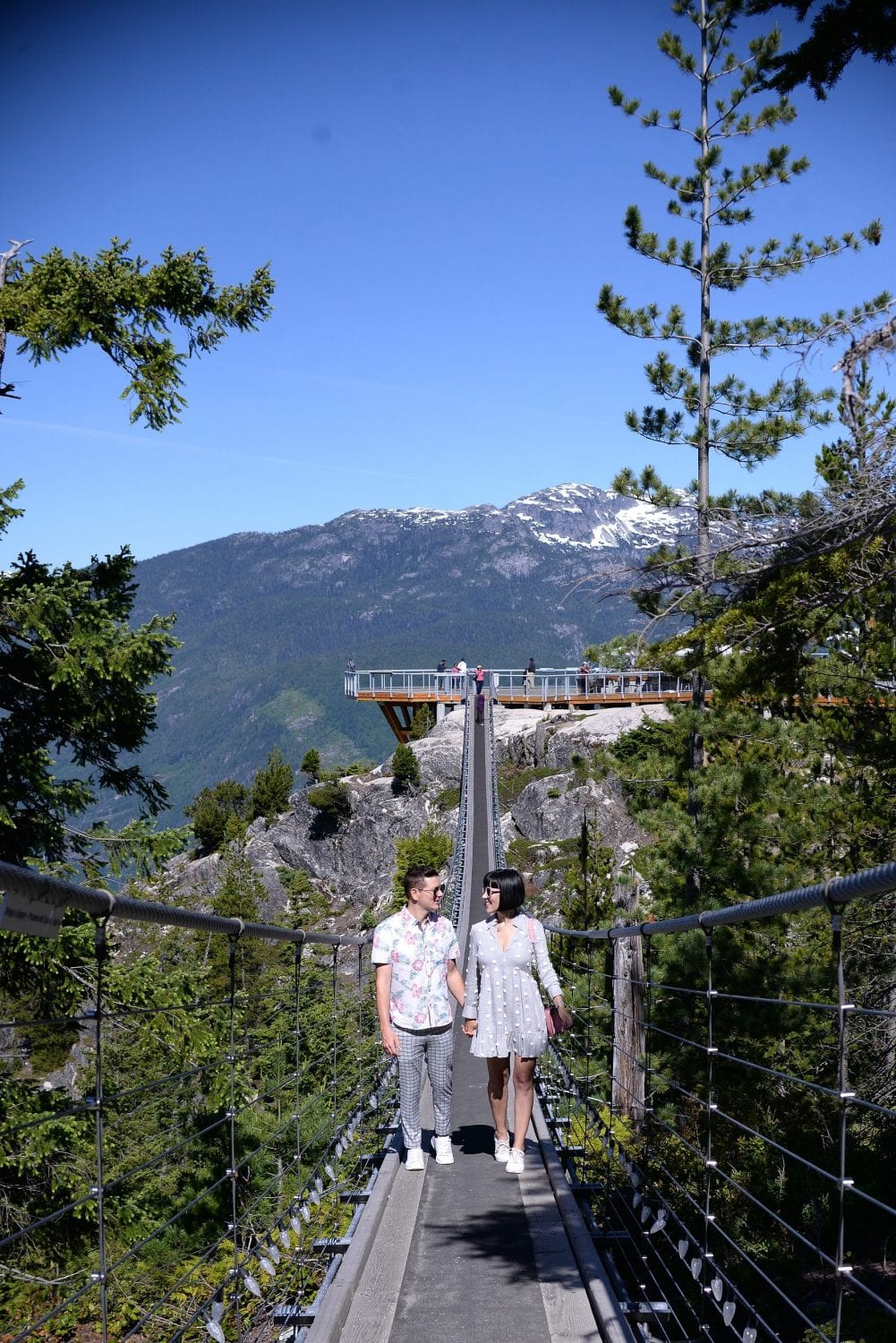 Riding The Sea To Sky Gondola takes about 10 minutes from the base to the top of the mountain. You'll reach a total of almost 900m above sea level and have a stunning view of the Howe Sound and surrounding mountains. You'll have the chance to walk across a 100-metre suspension bridge that takes you from one side to another. You'll have a 360-degree view of the area and be able to get a true sense of just how small we are in the grand scheme of things. There's miles and miles of trails to discover and explore, but be sure you take full advantage of the 3 viewing platforms. A few steps off the gondola and you'll be on the Spirit Viewing Platform, it's your first lookout that gives you a total sense of just how high you really are. Right after the bridge you'll come across Summit Lodge Viewing and it gives you a breathtaking view of Howe Sound and the freeway. The Chief Overlook Viewing Platform is my personal fave thanks to its unique hang over the cliff design.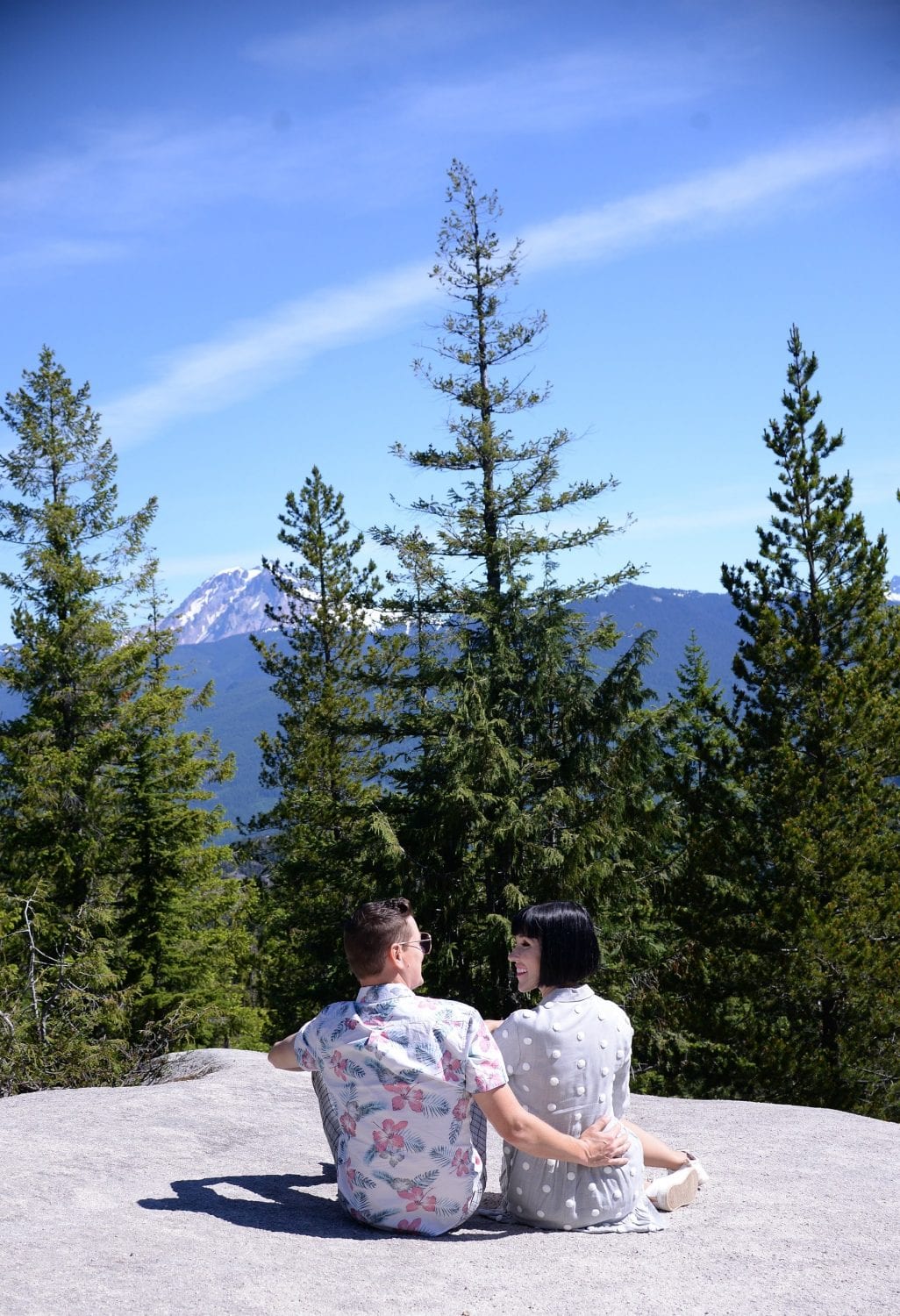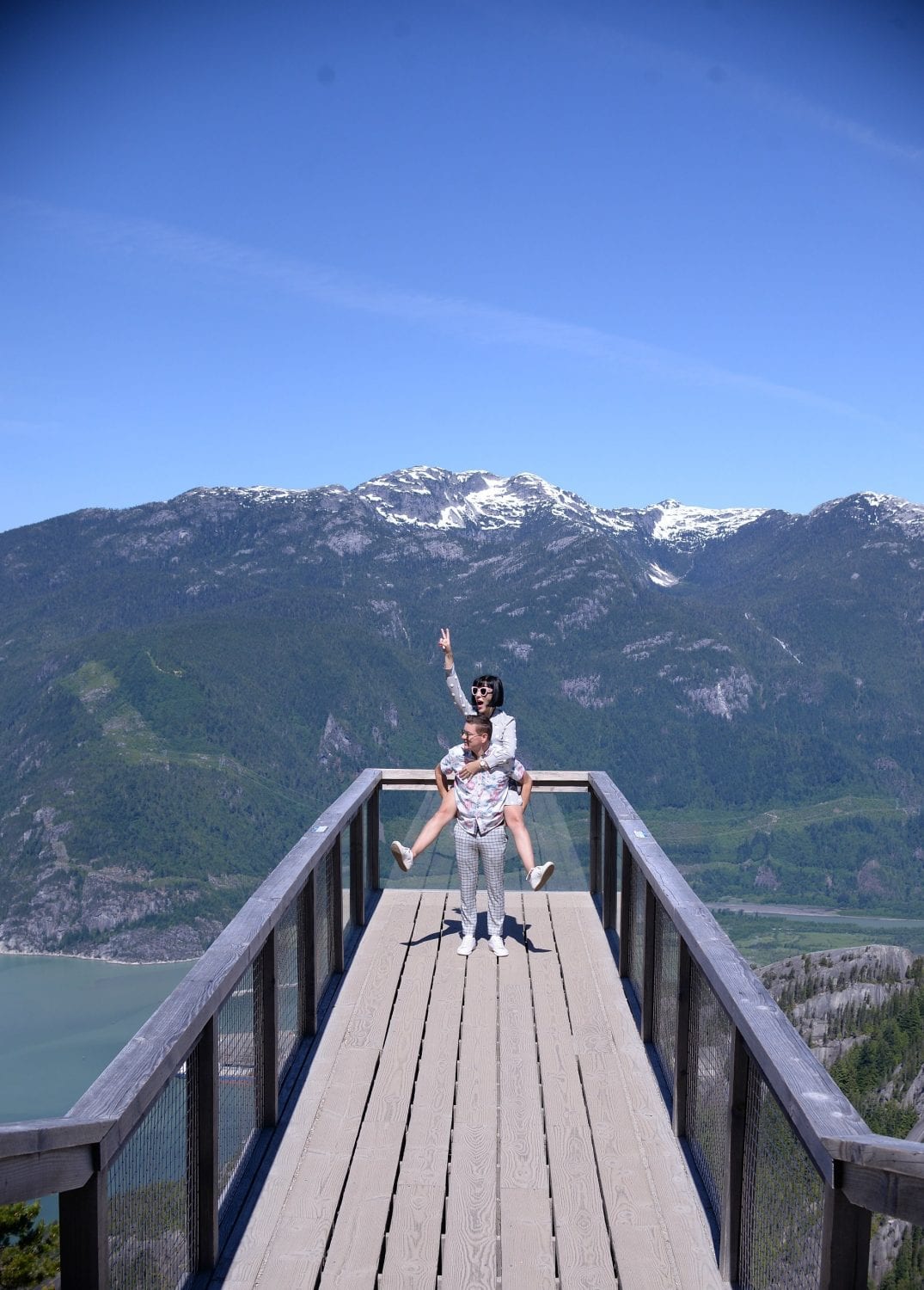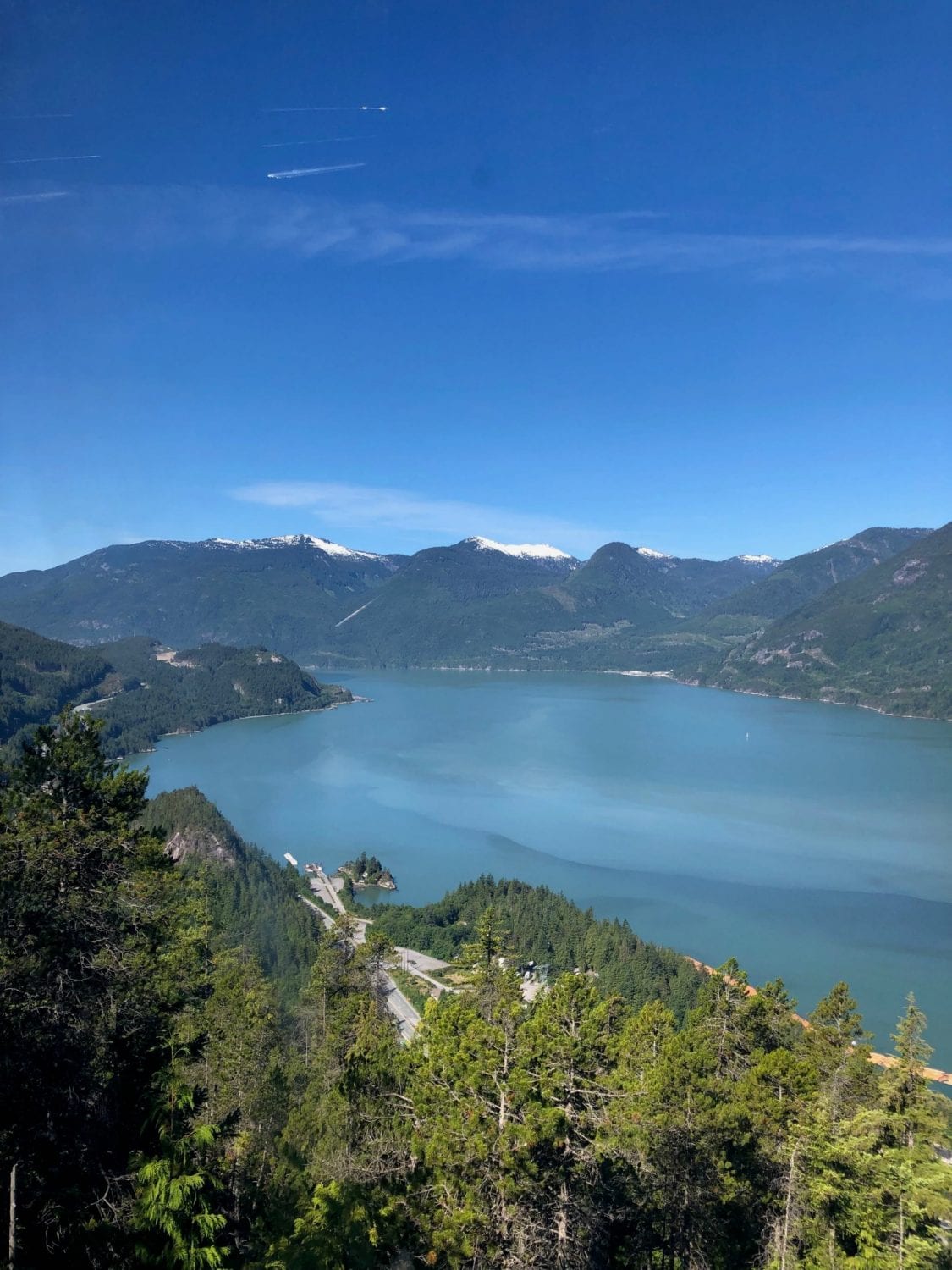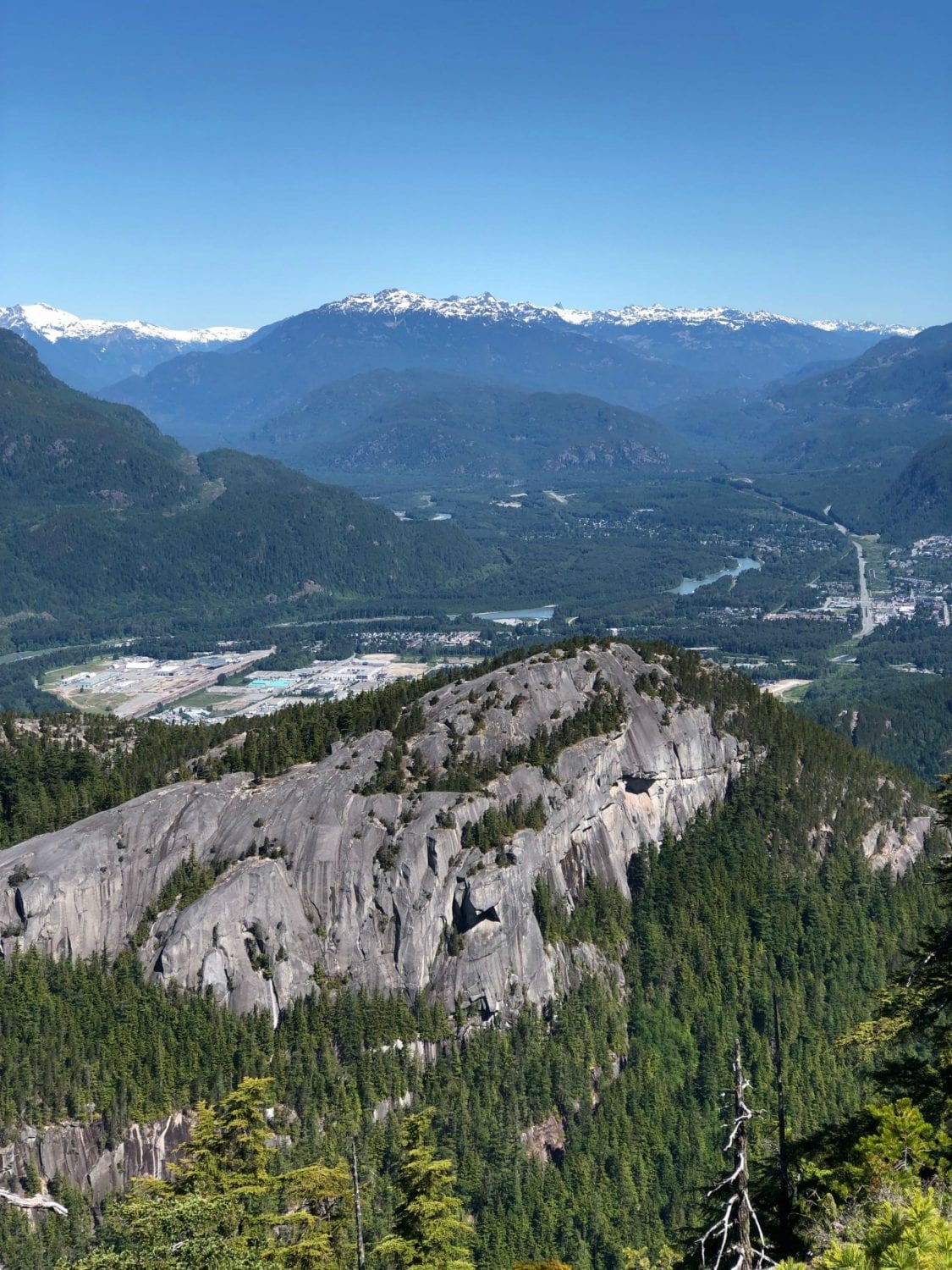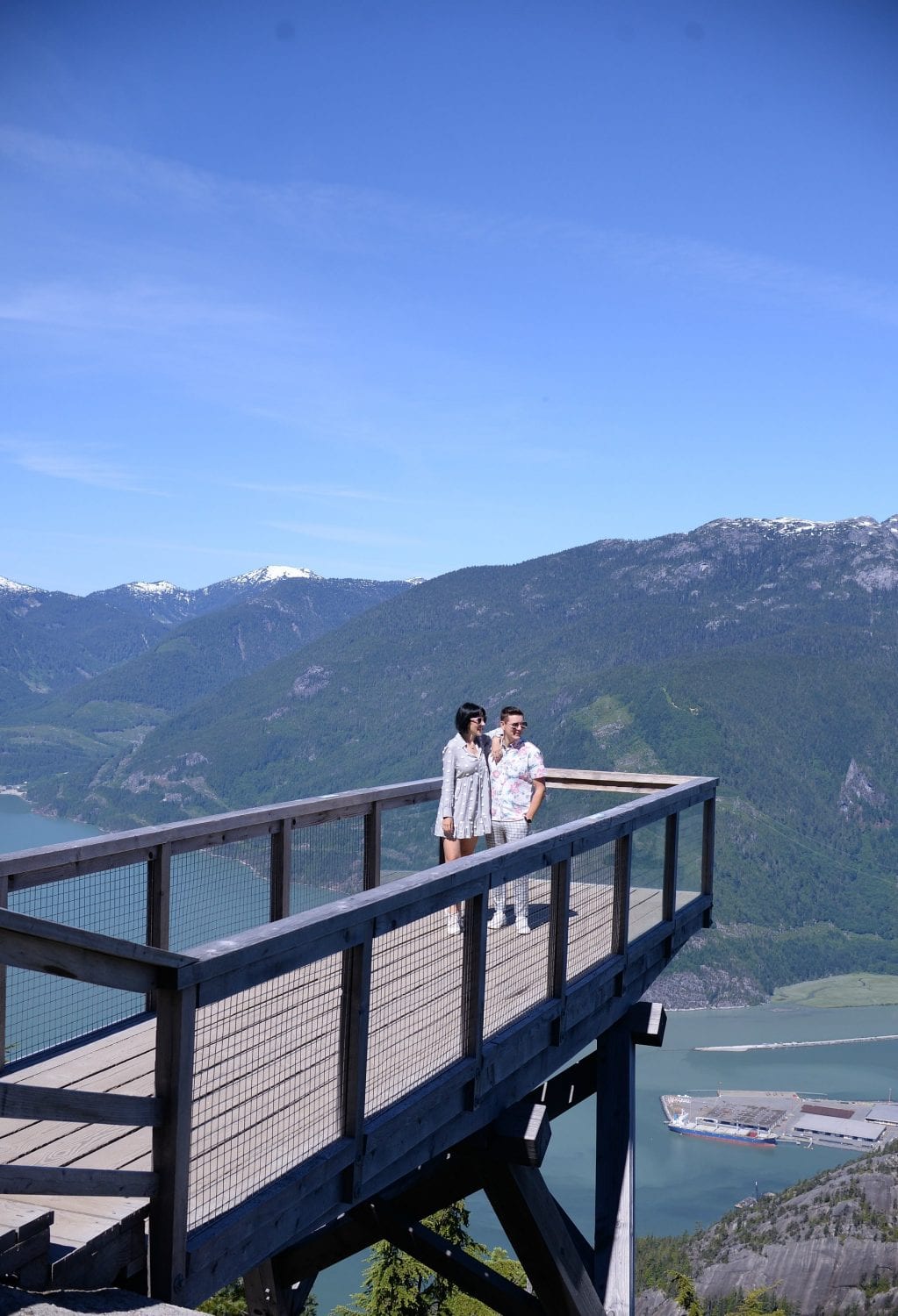 I'm pretty sure you can't come to Whistler without taking advantage of the Scandinave Spa. It's the perfect destination when you're looking for a little relaxation, while invigorating your sole. Escape from your everyday stress or unwind after a busy few days of sightseeing and traveling. You start your hydrotherapy in one of their hot installations. Whether you decide to start with the eucalyptus steam baths, wood burning sauna, finish sauna or hot baths, be sure to rotate them throughout the day and enjoy all 4. The heat helps to dilate blood vessels, reduce blood pressure and increase blood flow. By doing so, this helps cleanse the skin and release negative energy.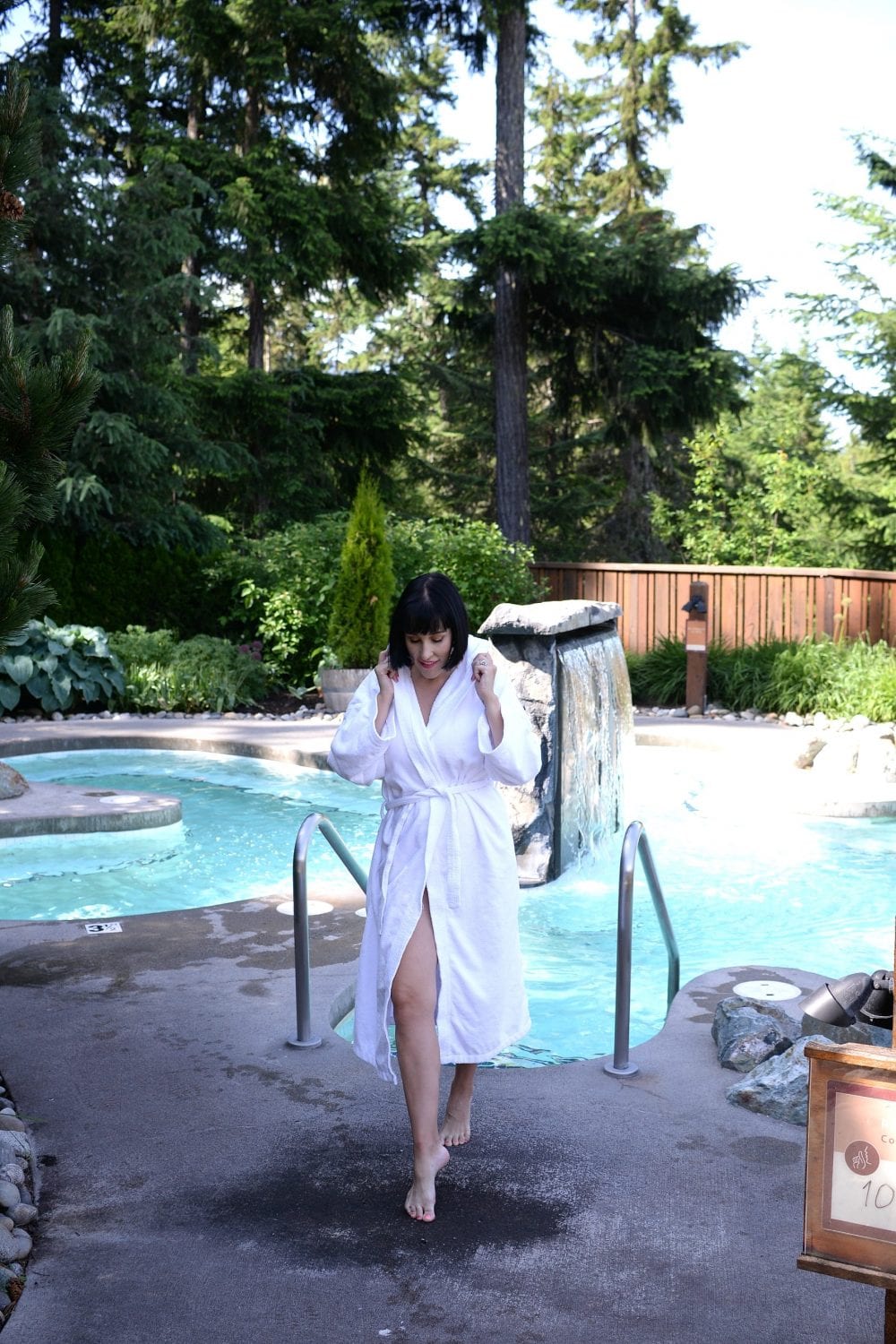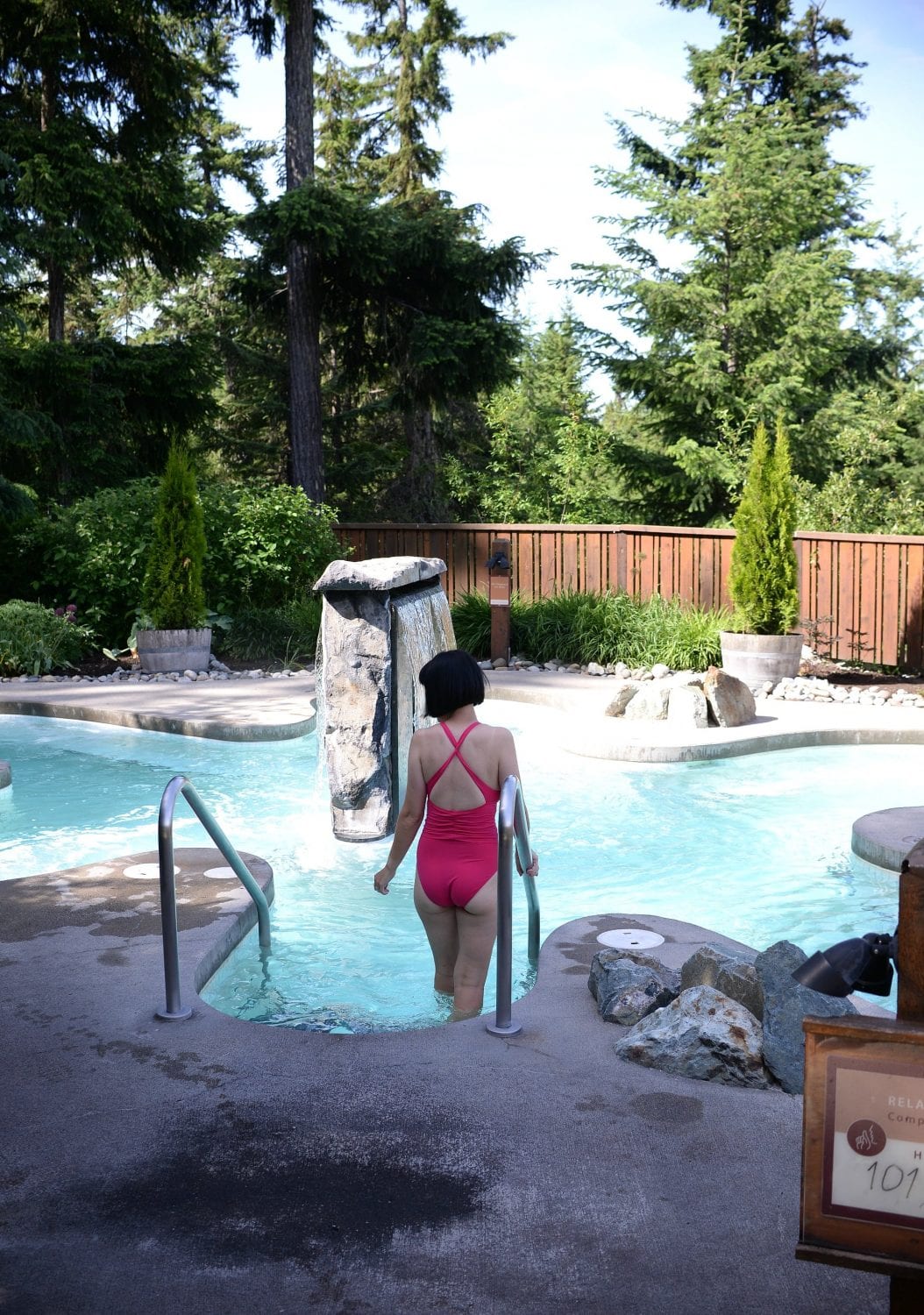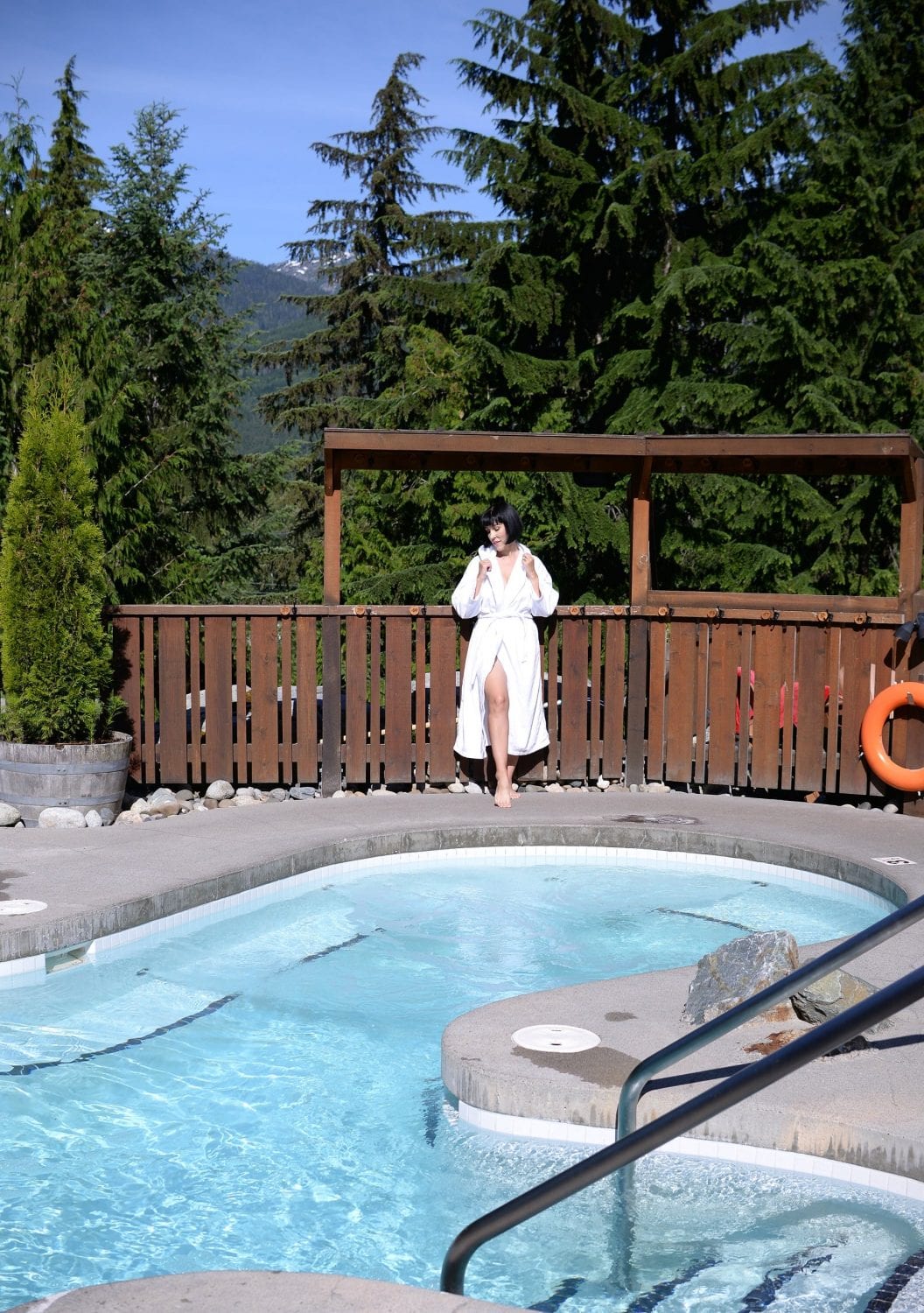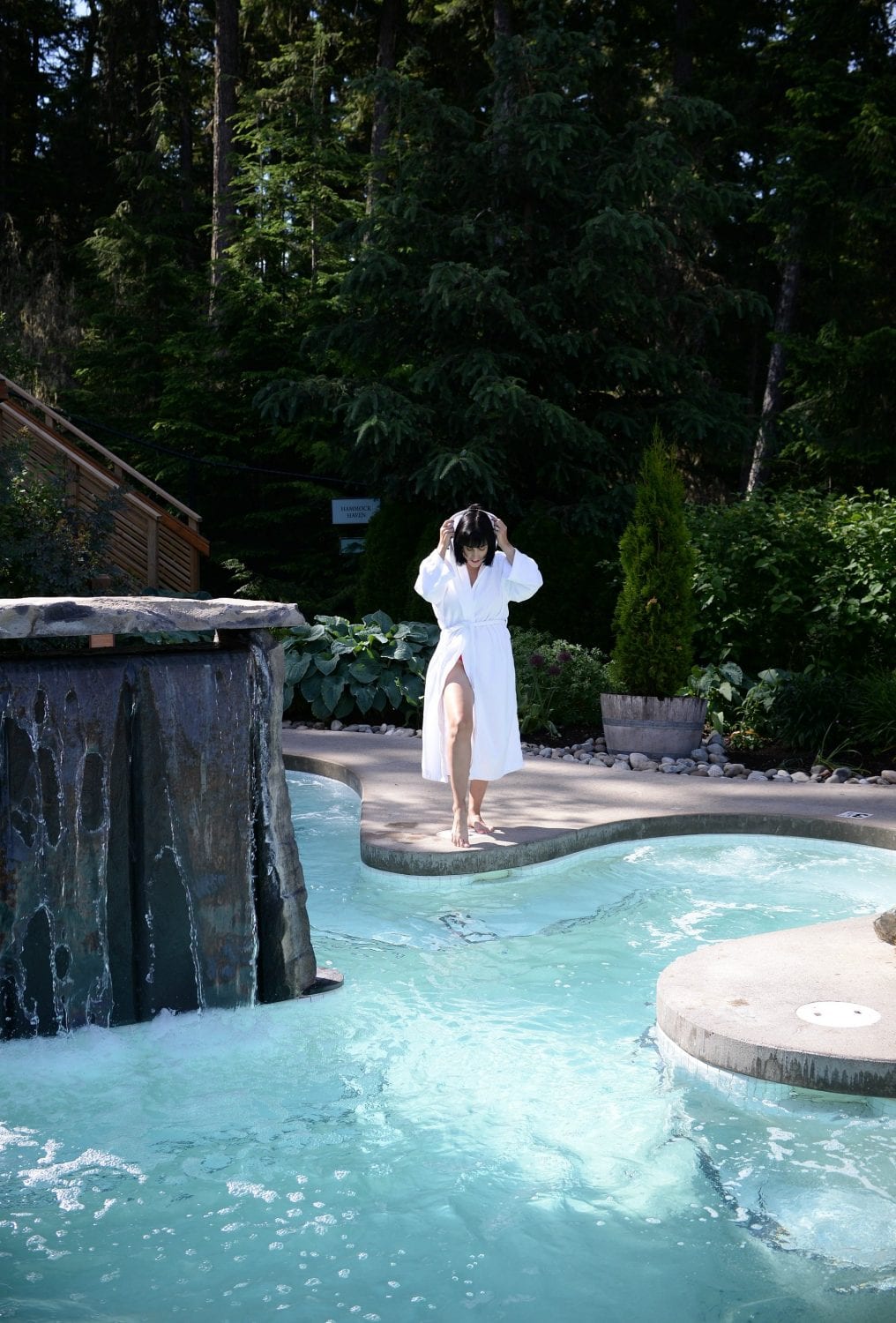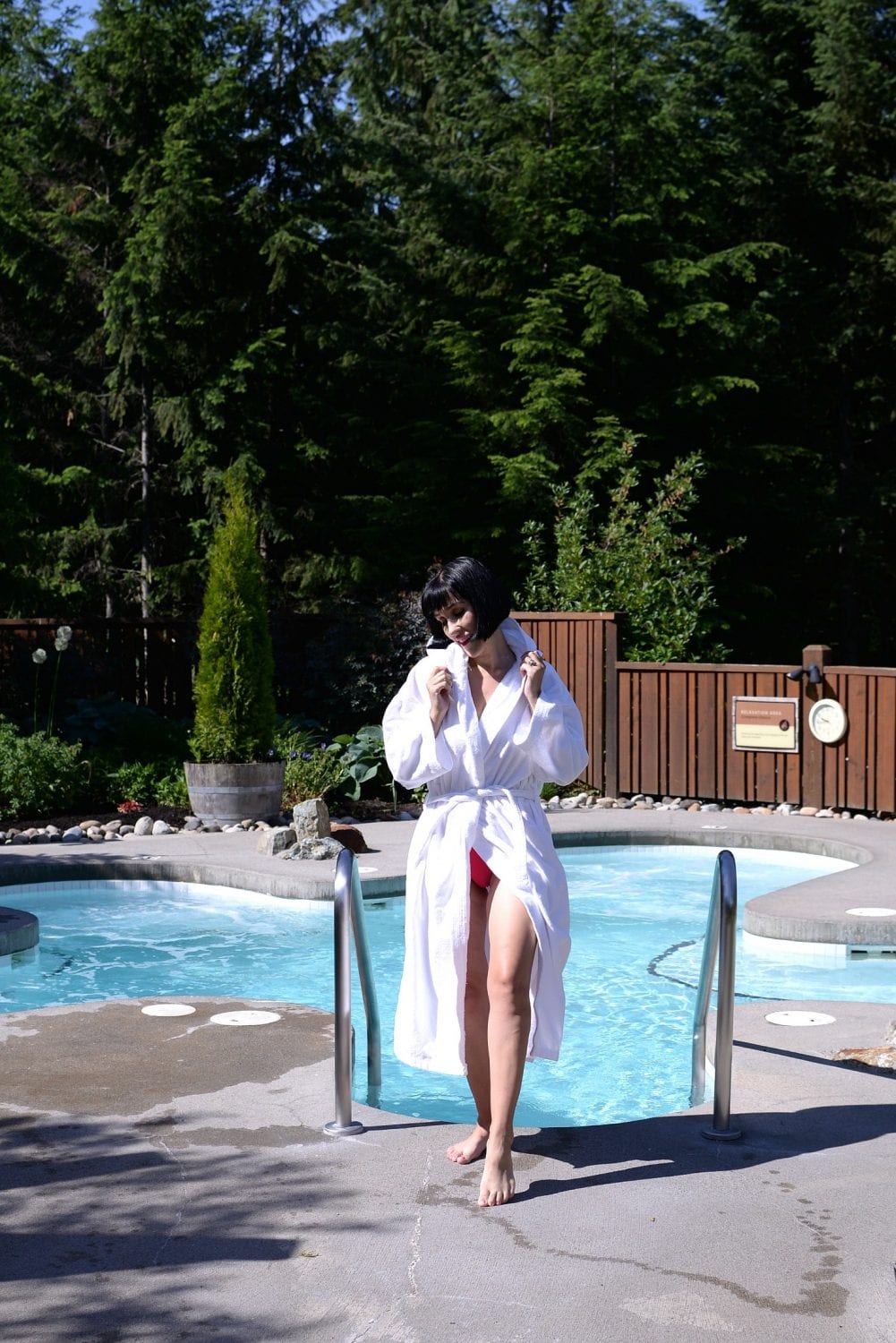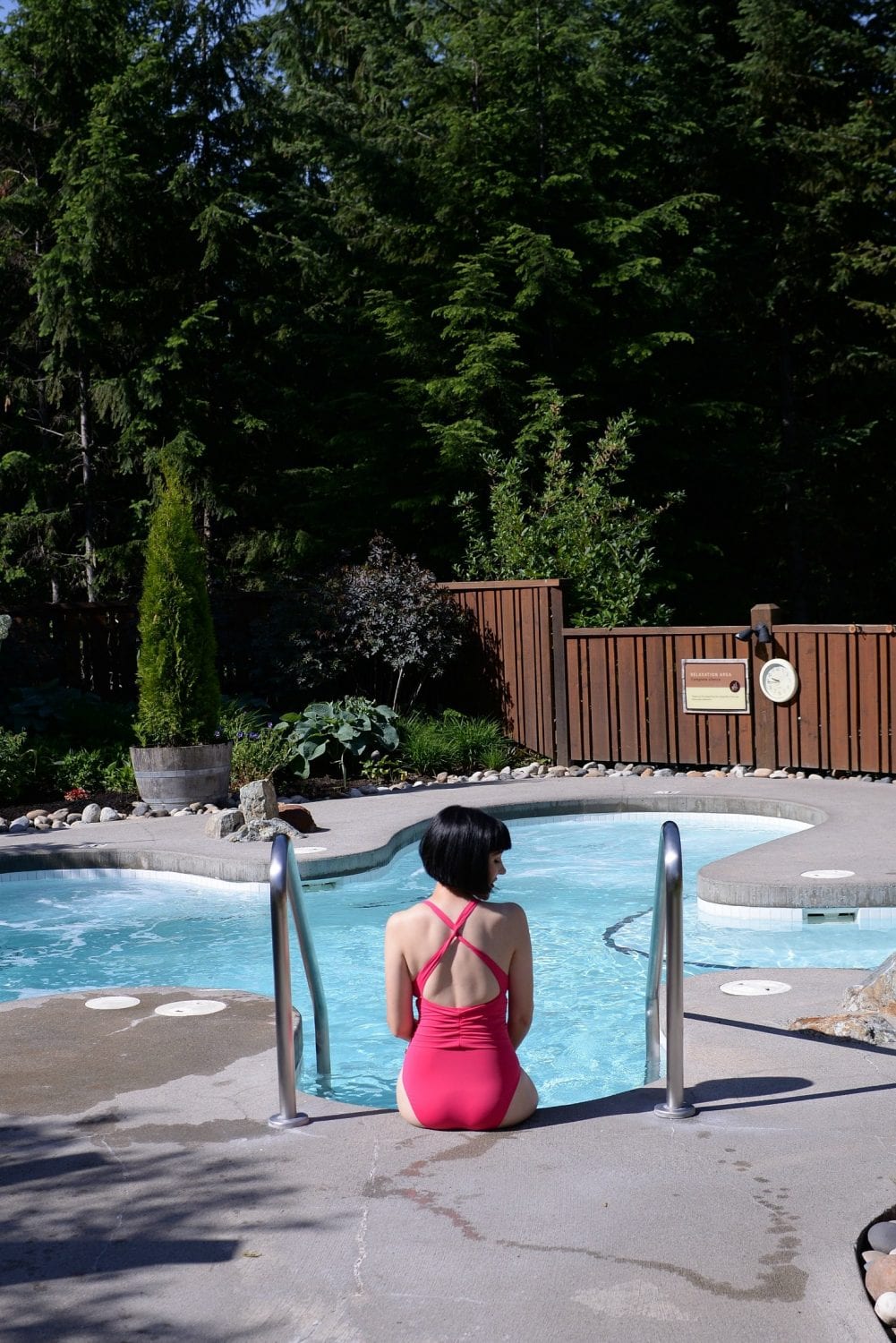 Next, brave yourself and take a cold plunge. Hit up the Nordic waterfall, showers or cold plunge baths for as long as you can. Ideally you want to immerse yourself for at least 30 seconds, but the longer, the better. This helps to close the pores, flush out toxins and release endorphins. It also helps to increase your heart rate and the most beneficial part of the hot-cold circuit.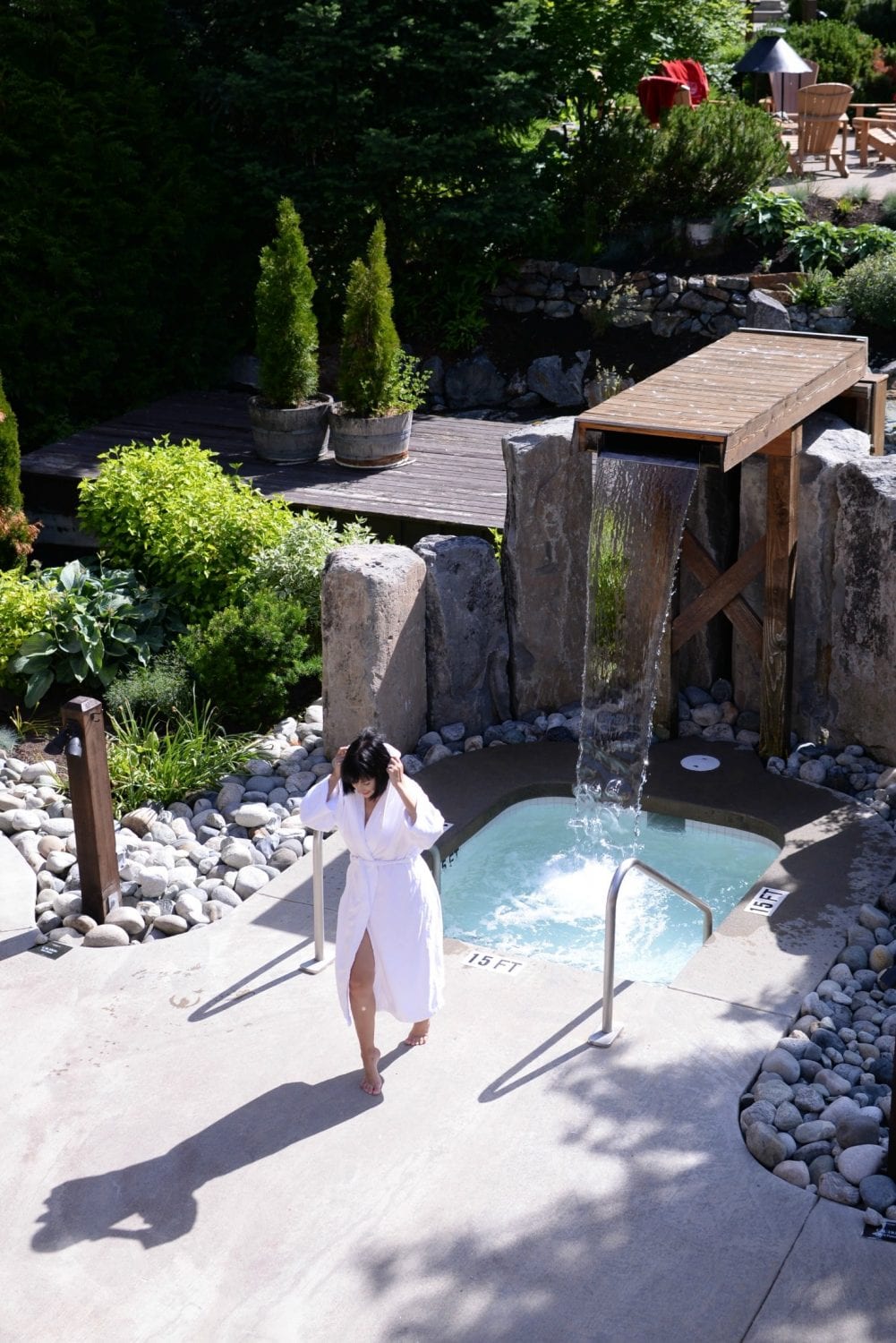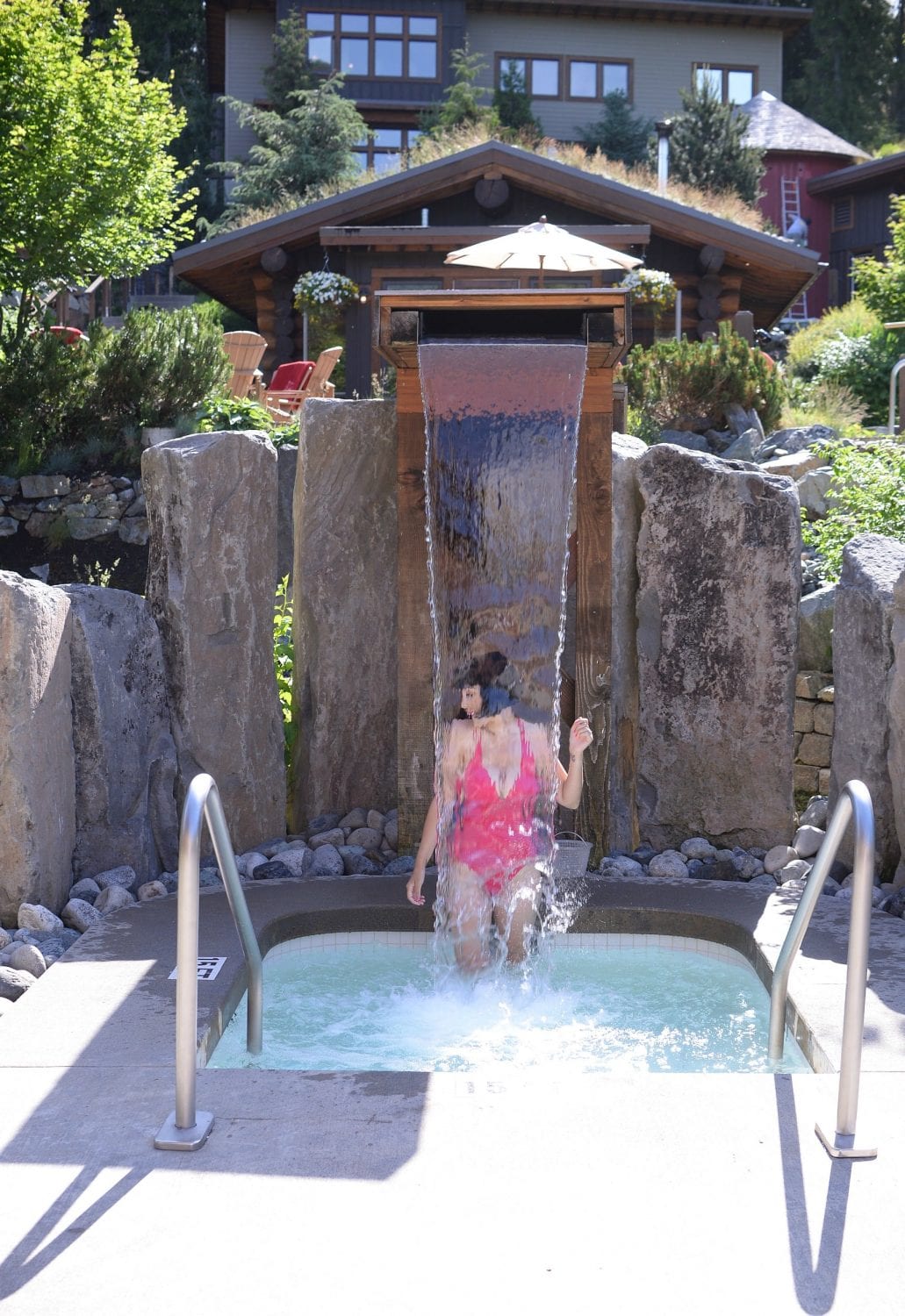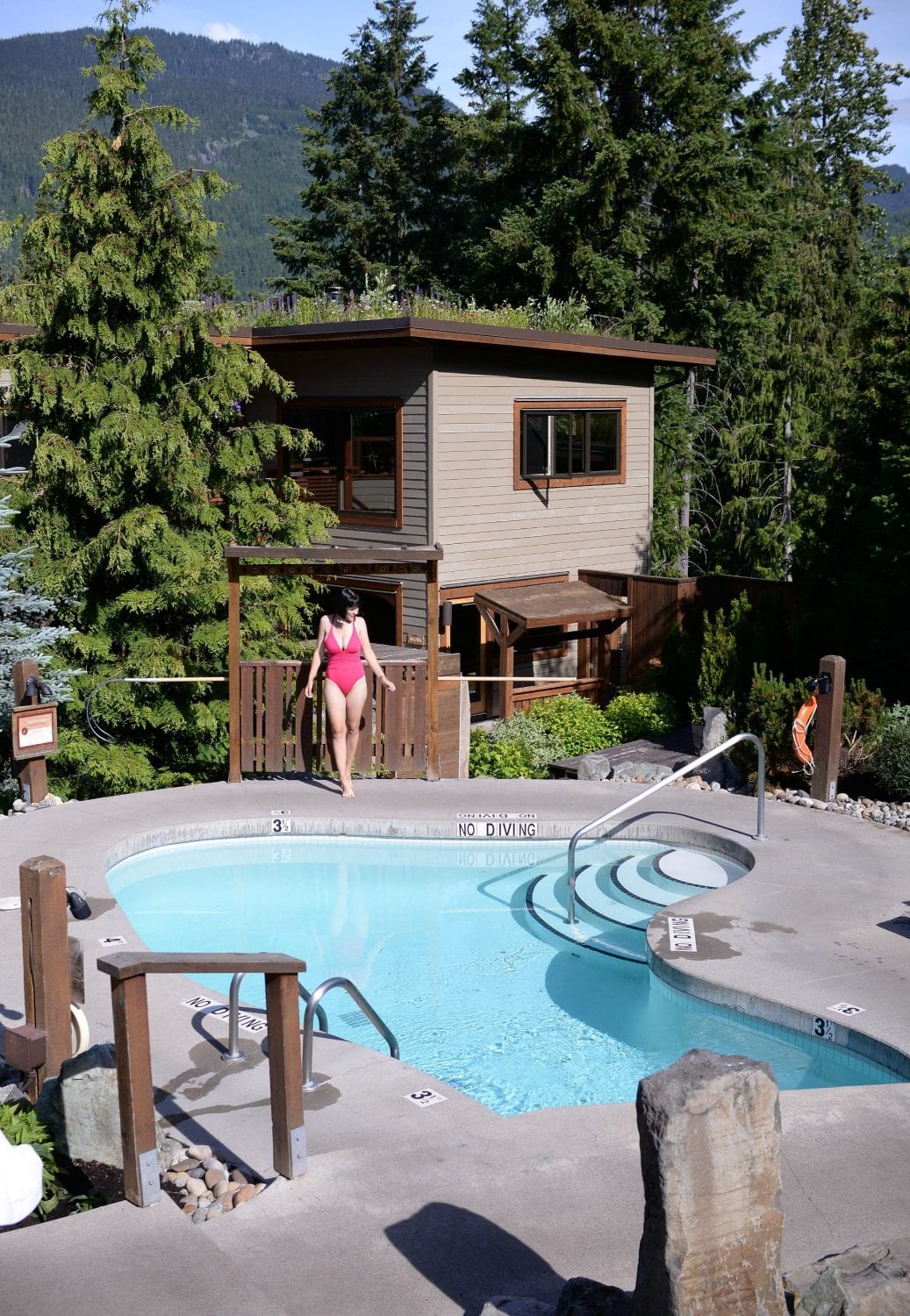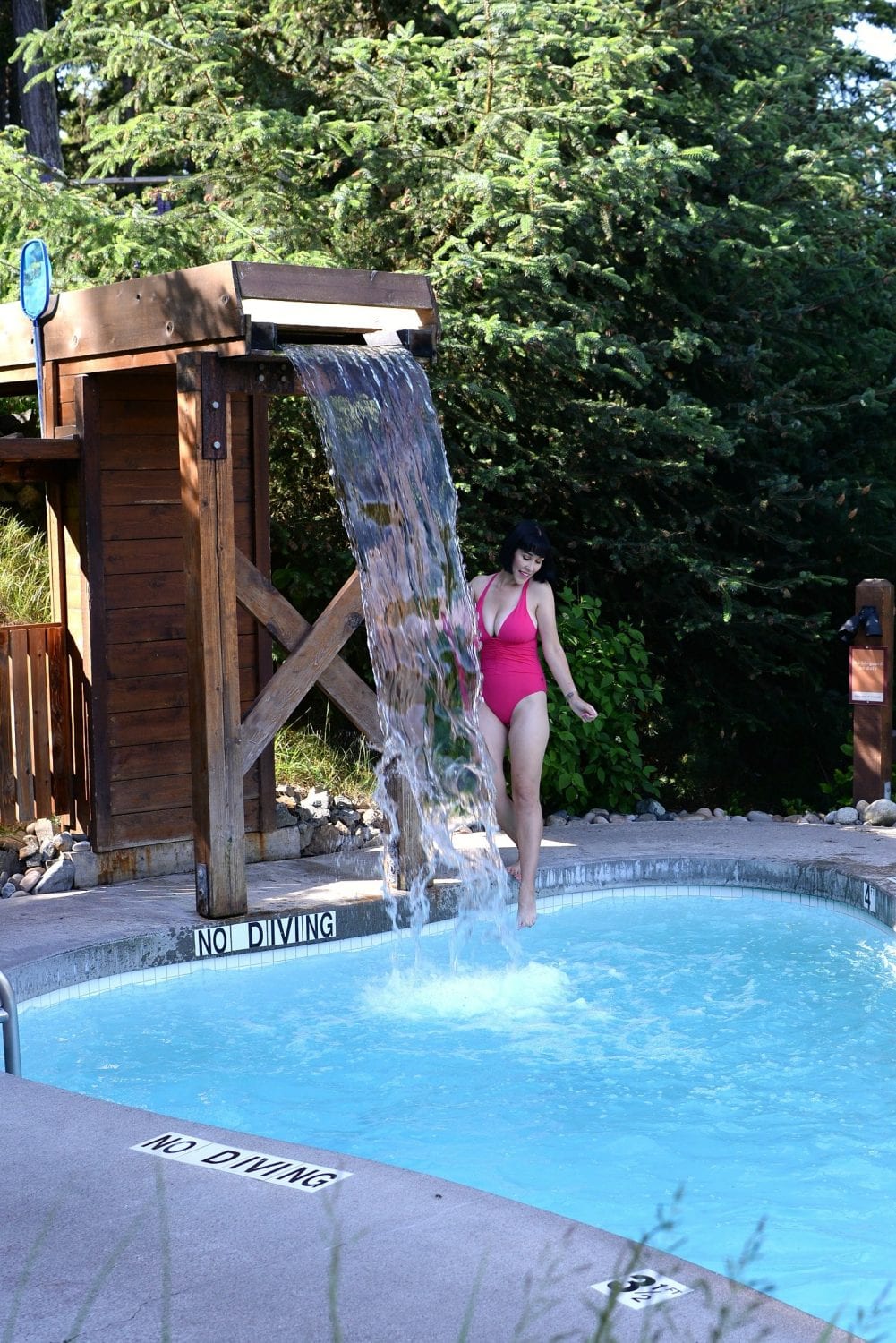 Finally, sit back and relax in one of the quiet areas. You'll have your pick from the solariums, hammocks, outdoor fireplaces and even a yoga studio. This will help your cardiovascular system to regulate itself and prepare for the next circuit. It's recommended to rest the body for a minute to 20-30 minutes before starting again.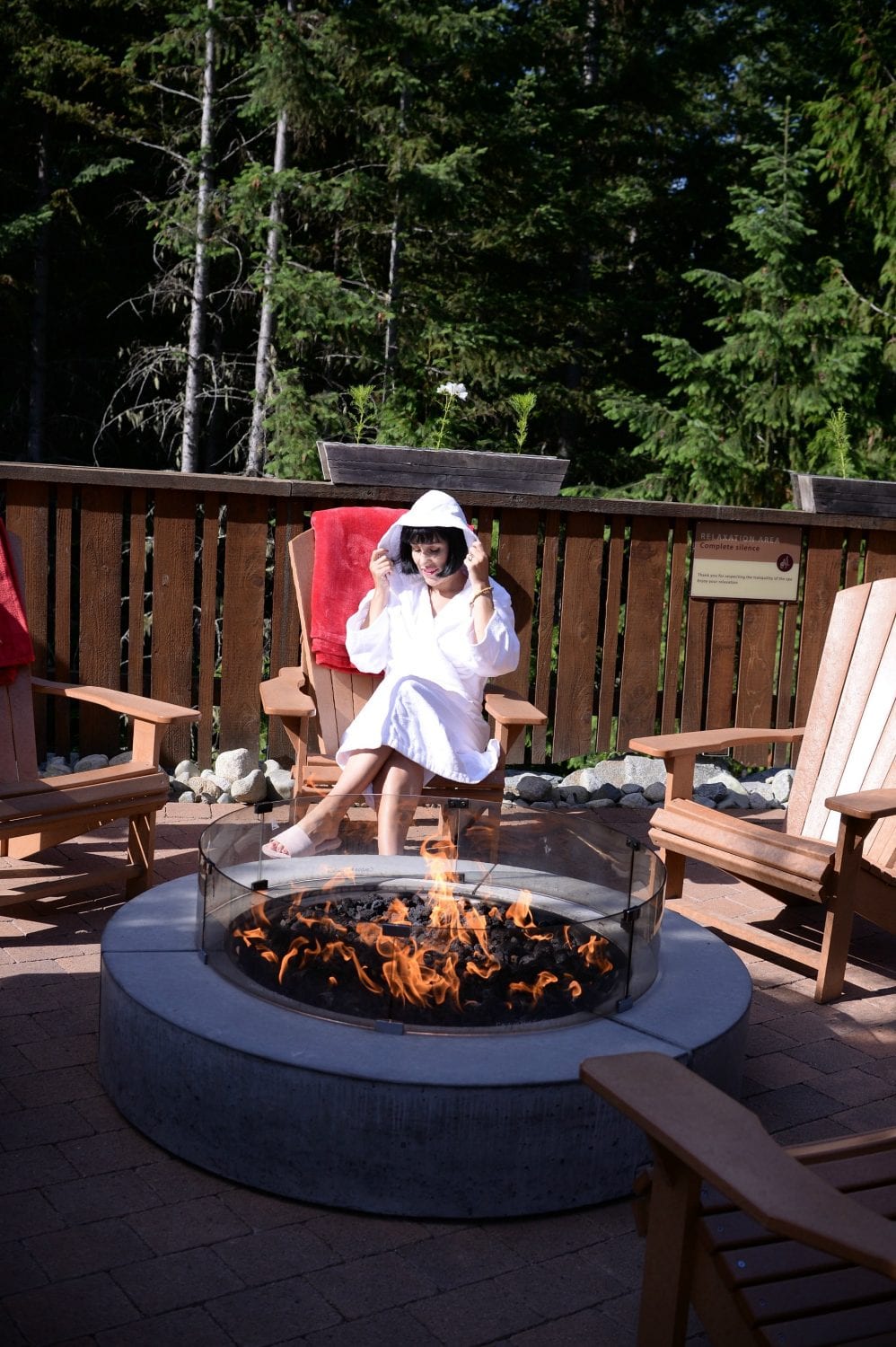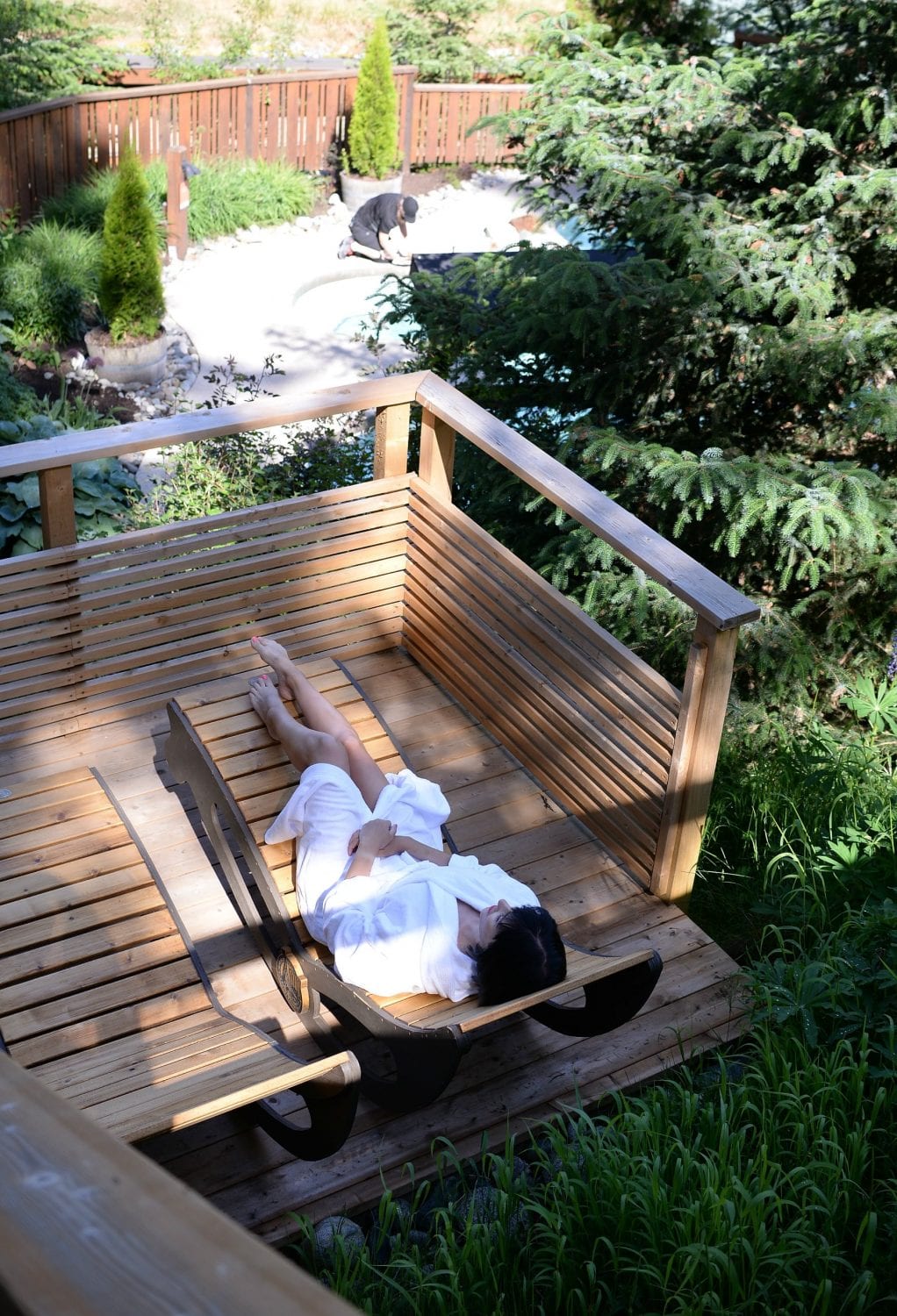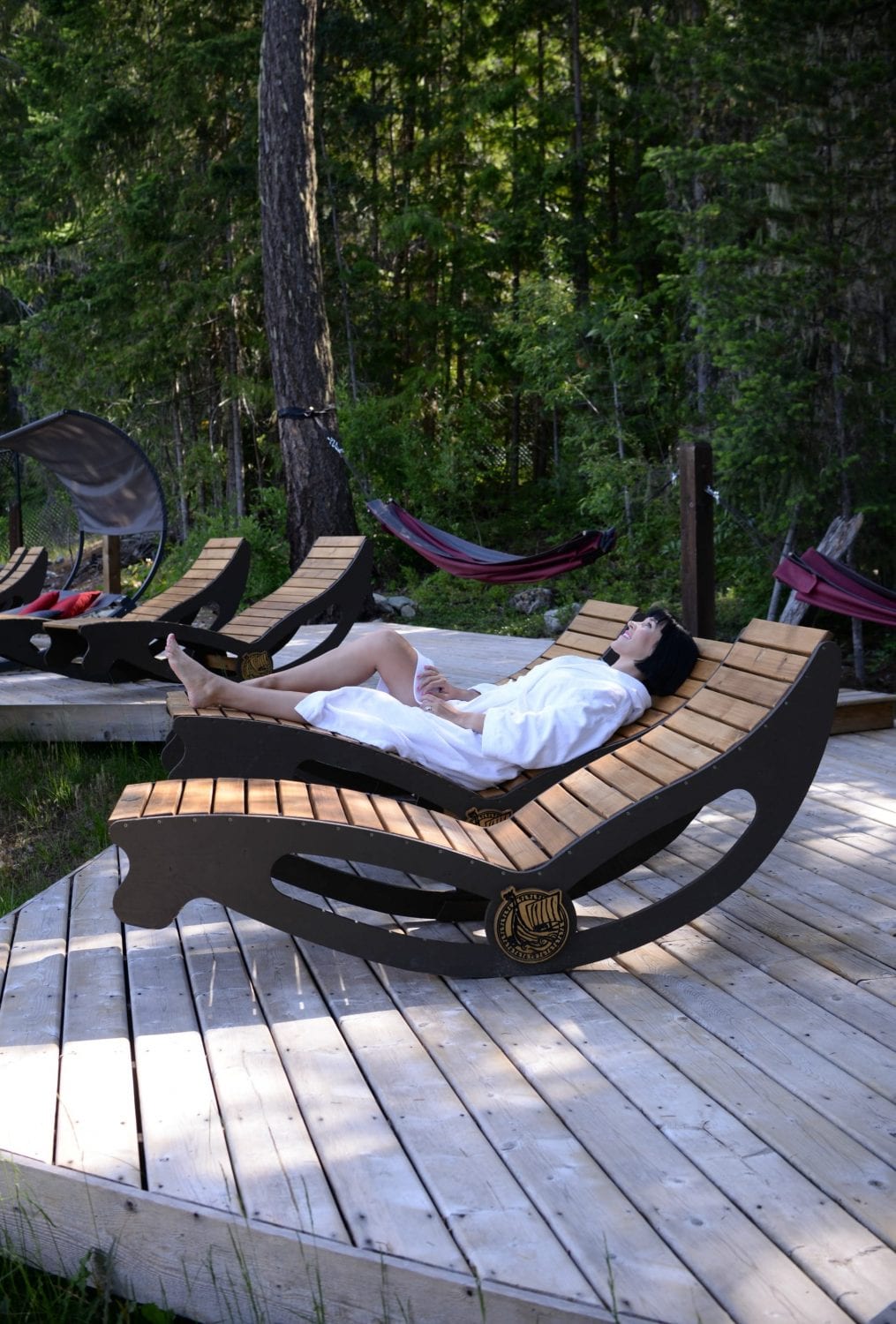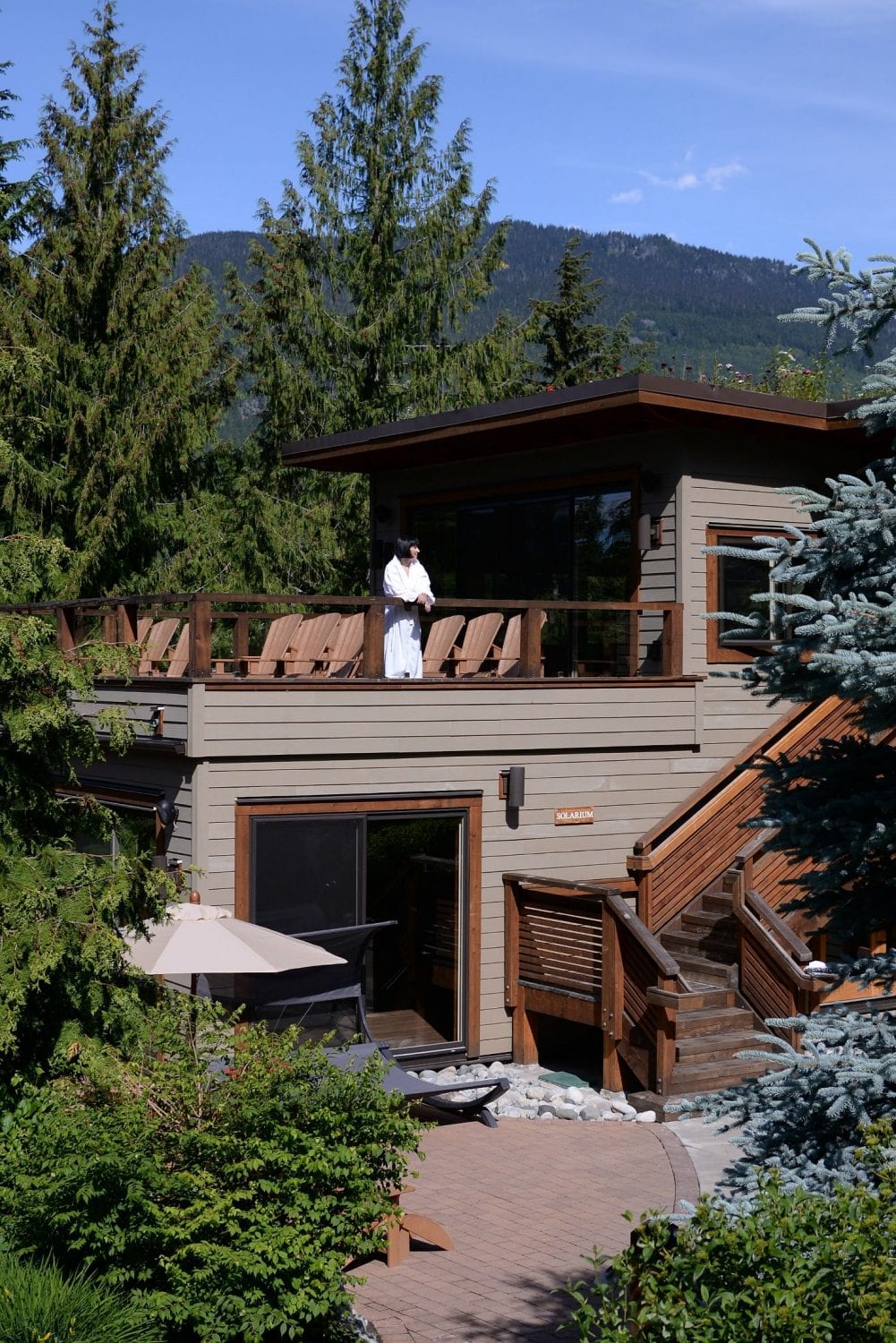 Be sure to set aside an entire day for this spa, you want to take advantage of all the amenities. From hot to cold, to relaxing and mediating, this day is all about focusing on yourself, mind, body and sole.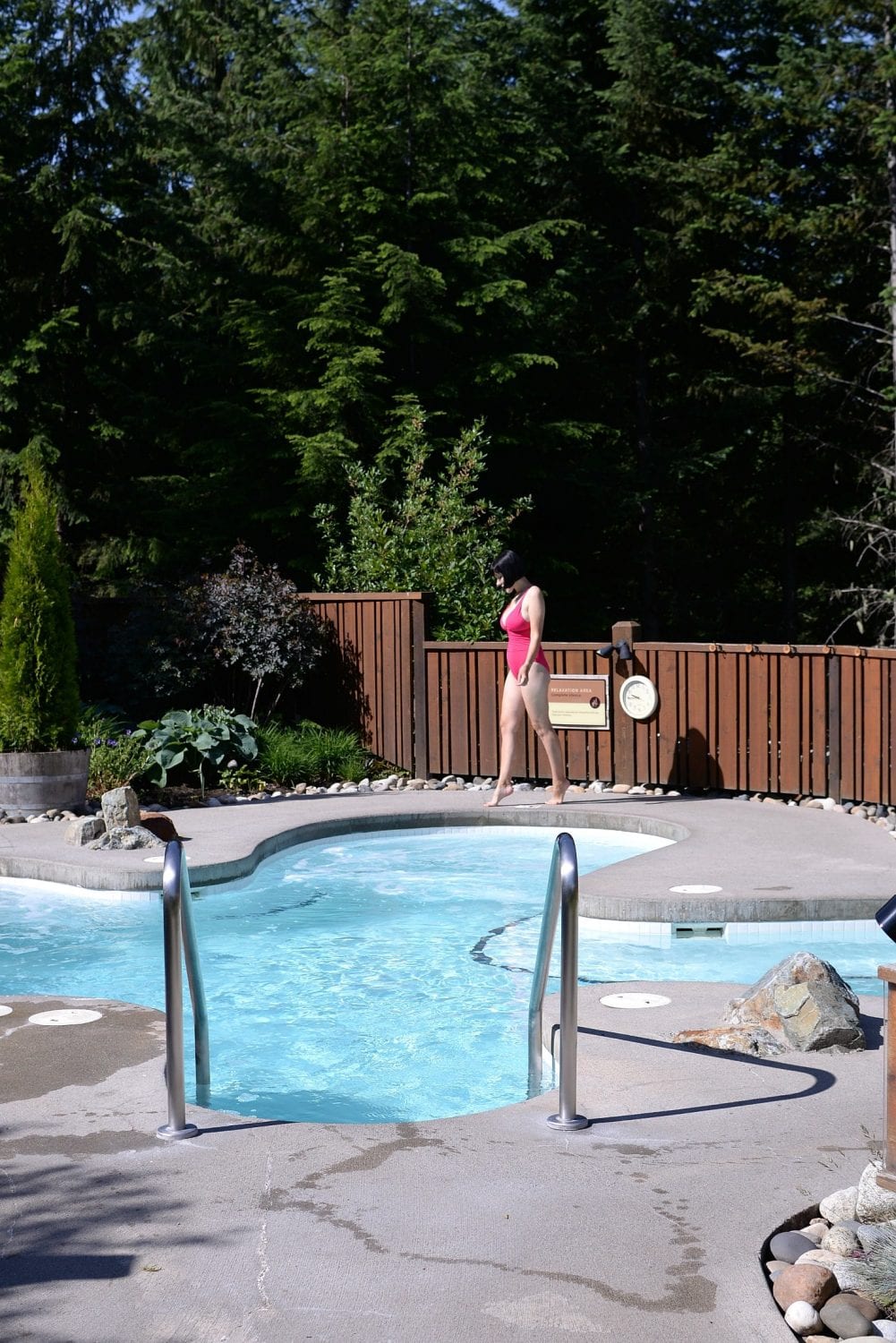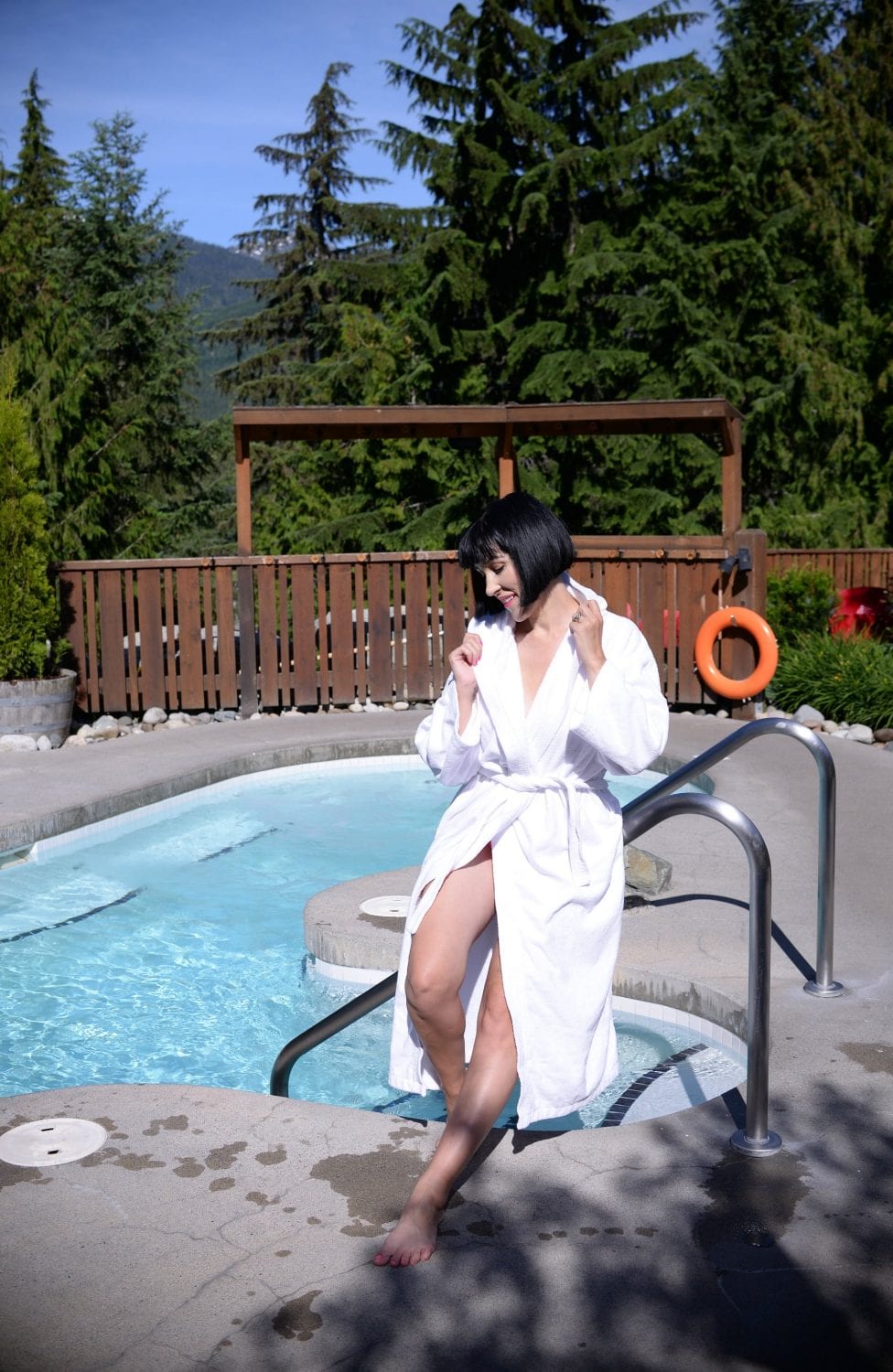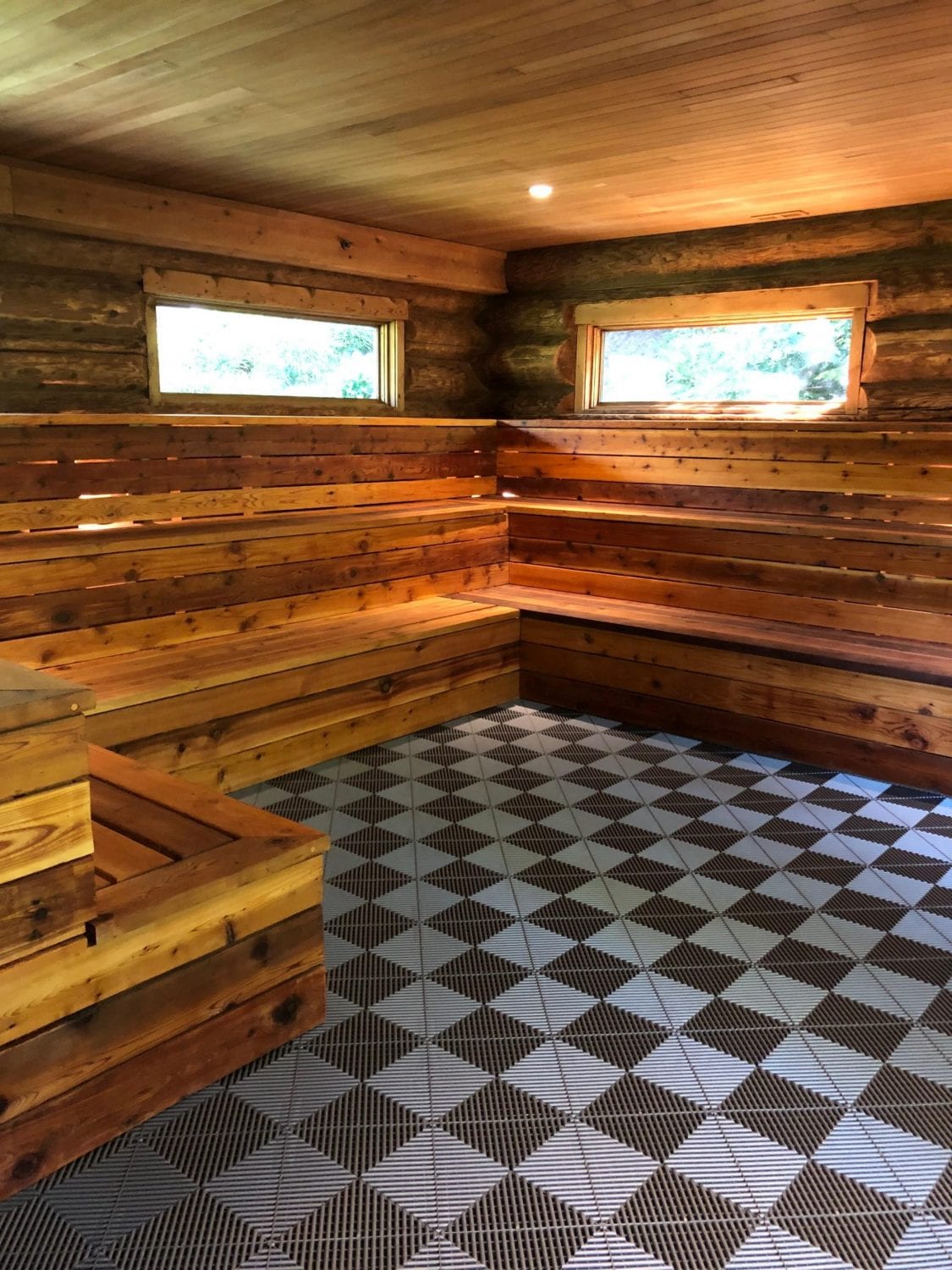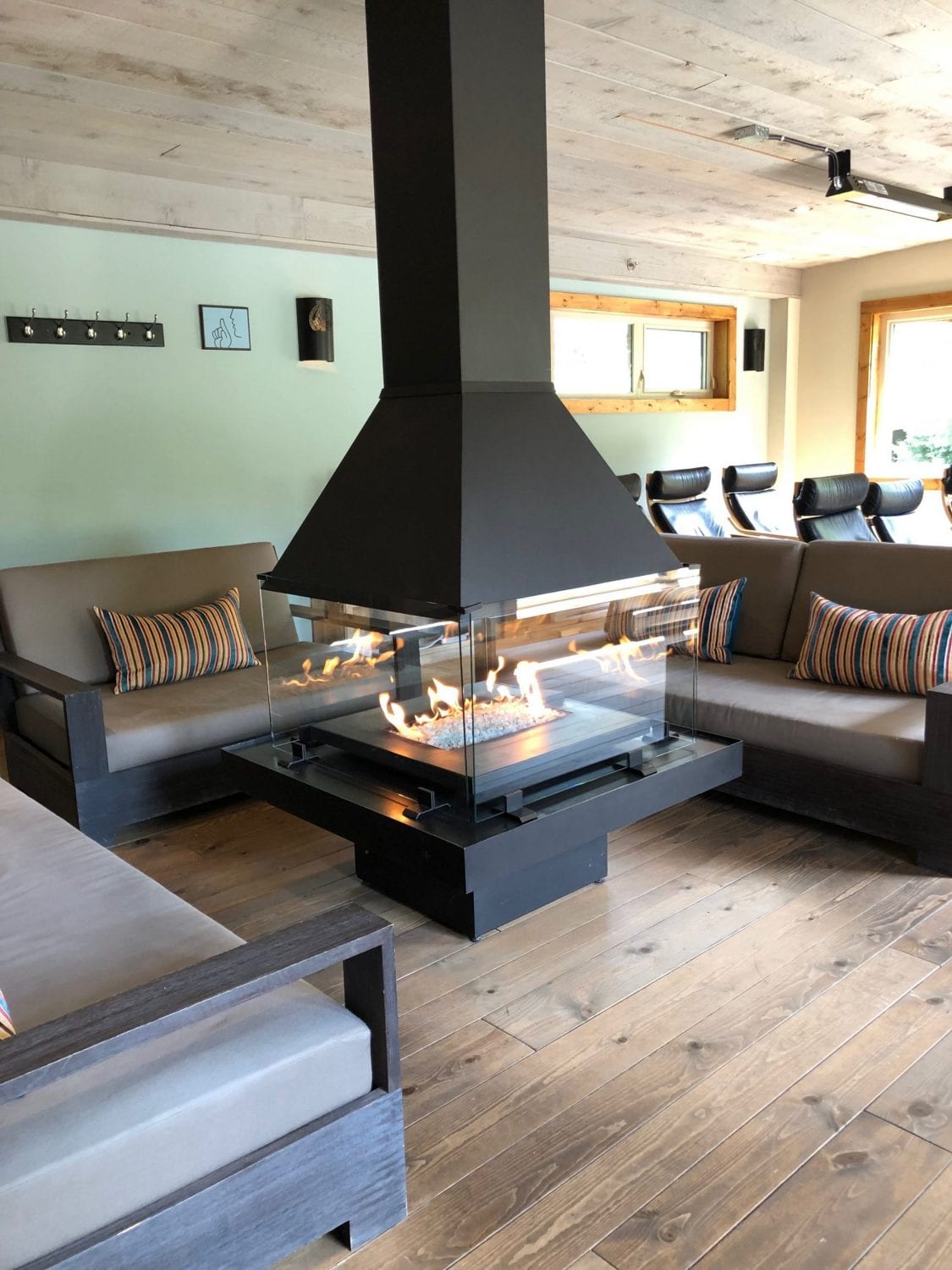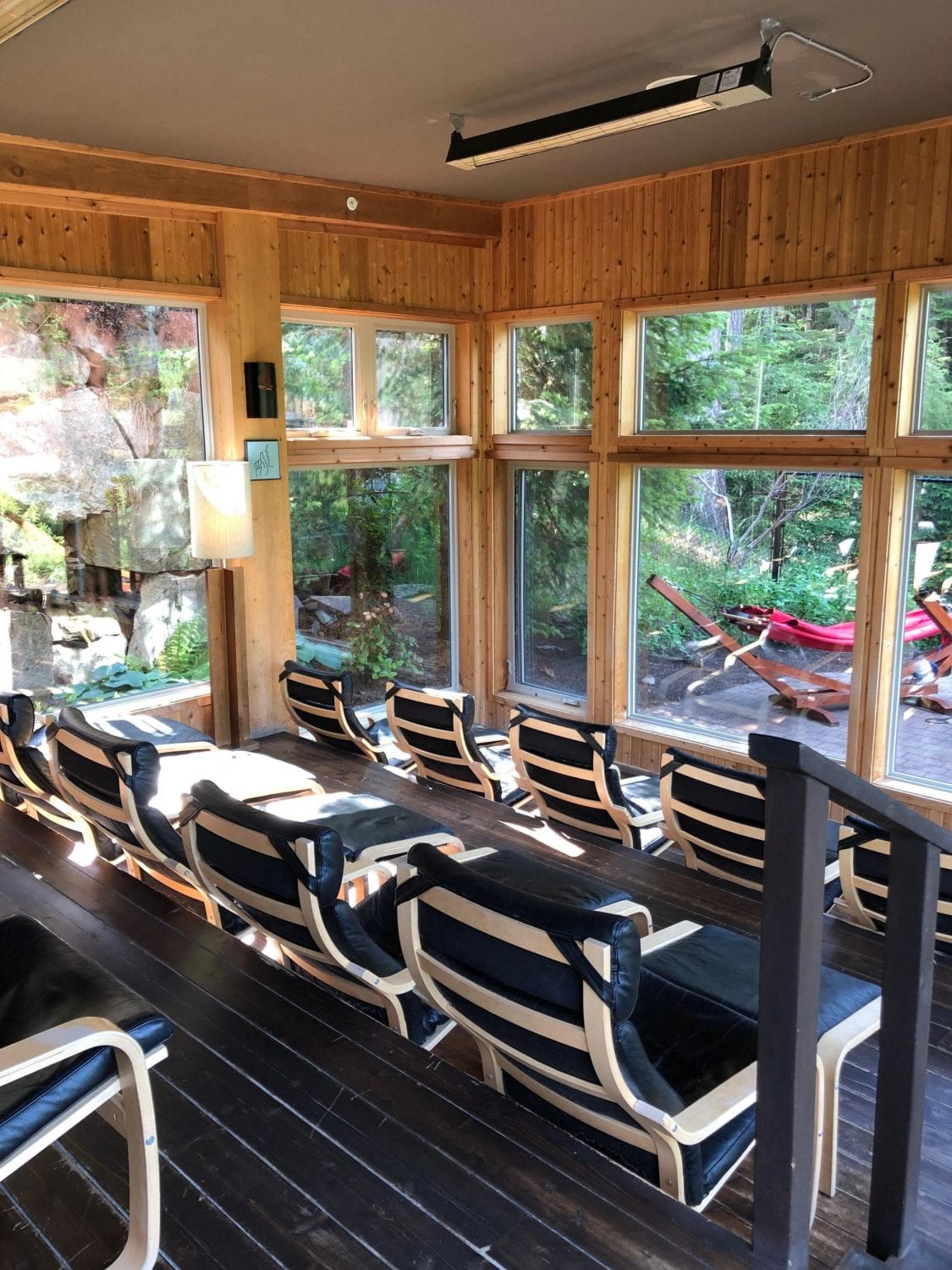 After coming off that relaxation high, get your adrenaline running again by driving an RZR. The Adventure Group offers off-roading buggy's that will quickly take you up the mountains, through the backcountry and in the forest at a very high speed. Put your pedal to the metal as you trek over rocks and up and down hills, leaving nothing but dust behind you. Along the way, you'll stop at some of the most breathtaking views in the area to capture that perfect Instagram moment. You'll see views that only those in a UTV will be able to experience. Fire up your engine, cruise along rugged trails and get your heart pounding on this 2+ hour adventure around the backcountry of Whistler.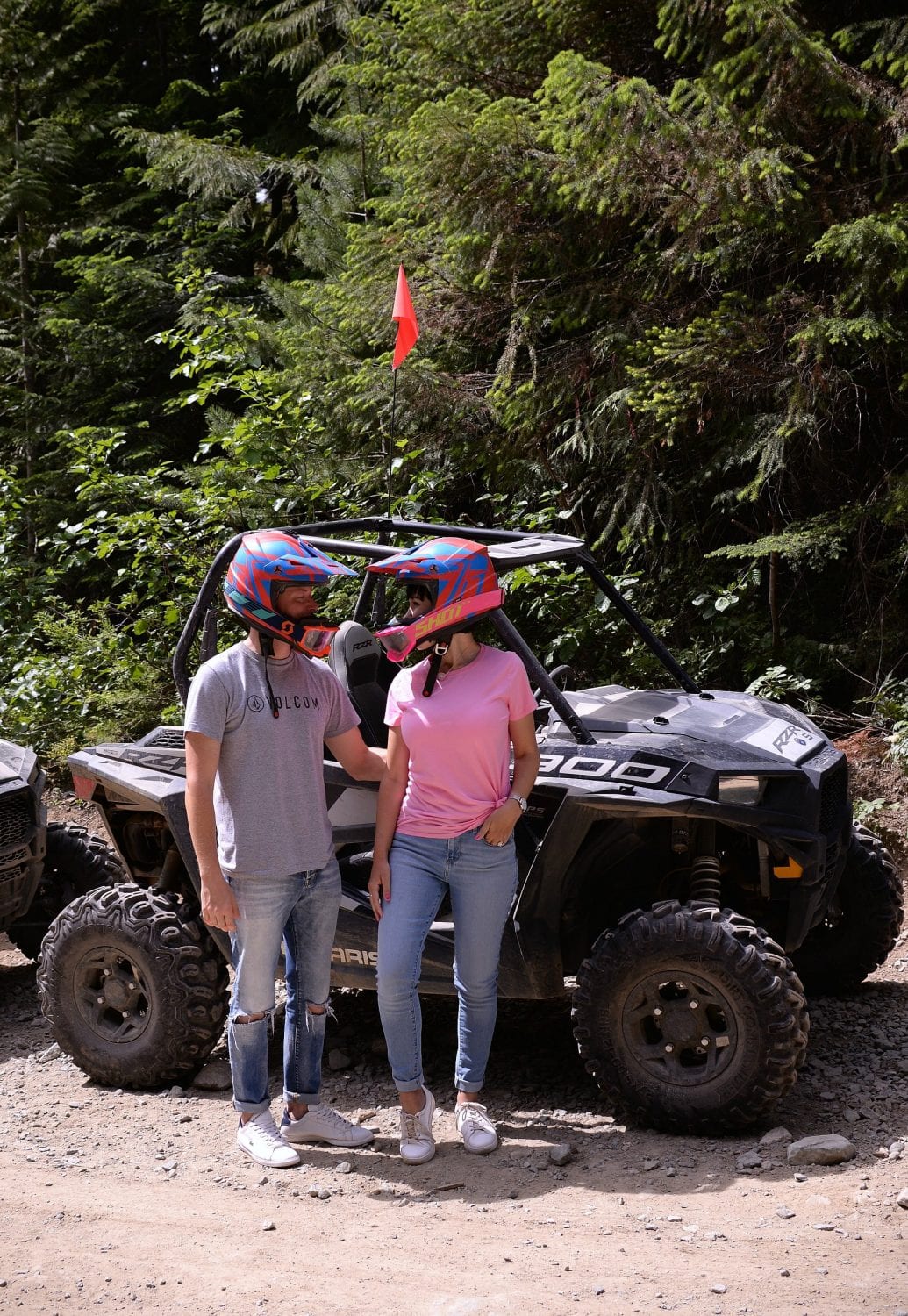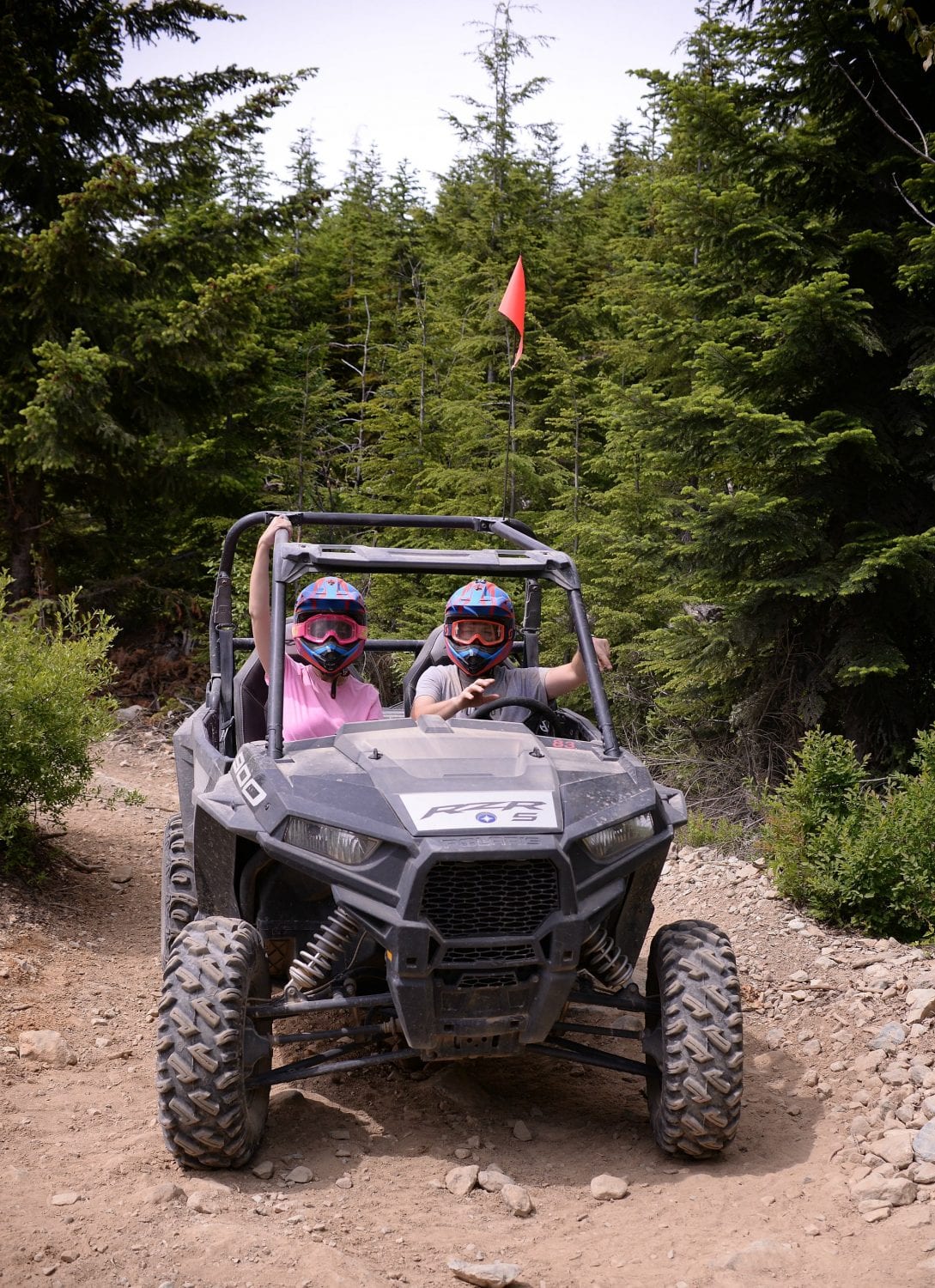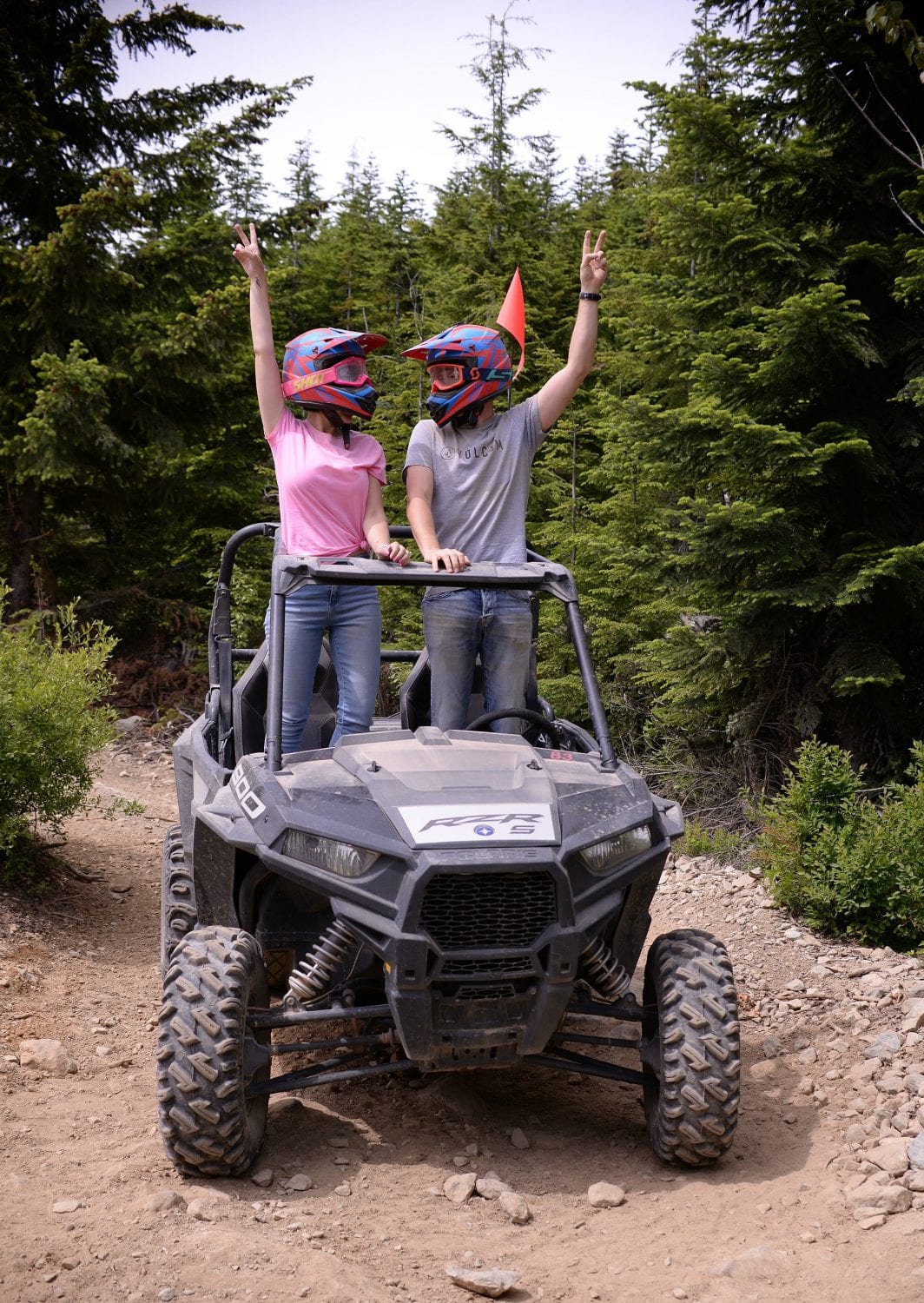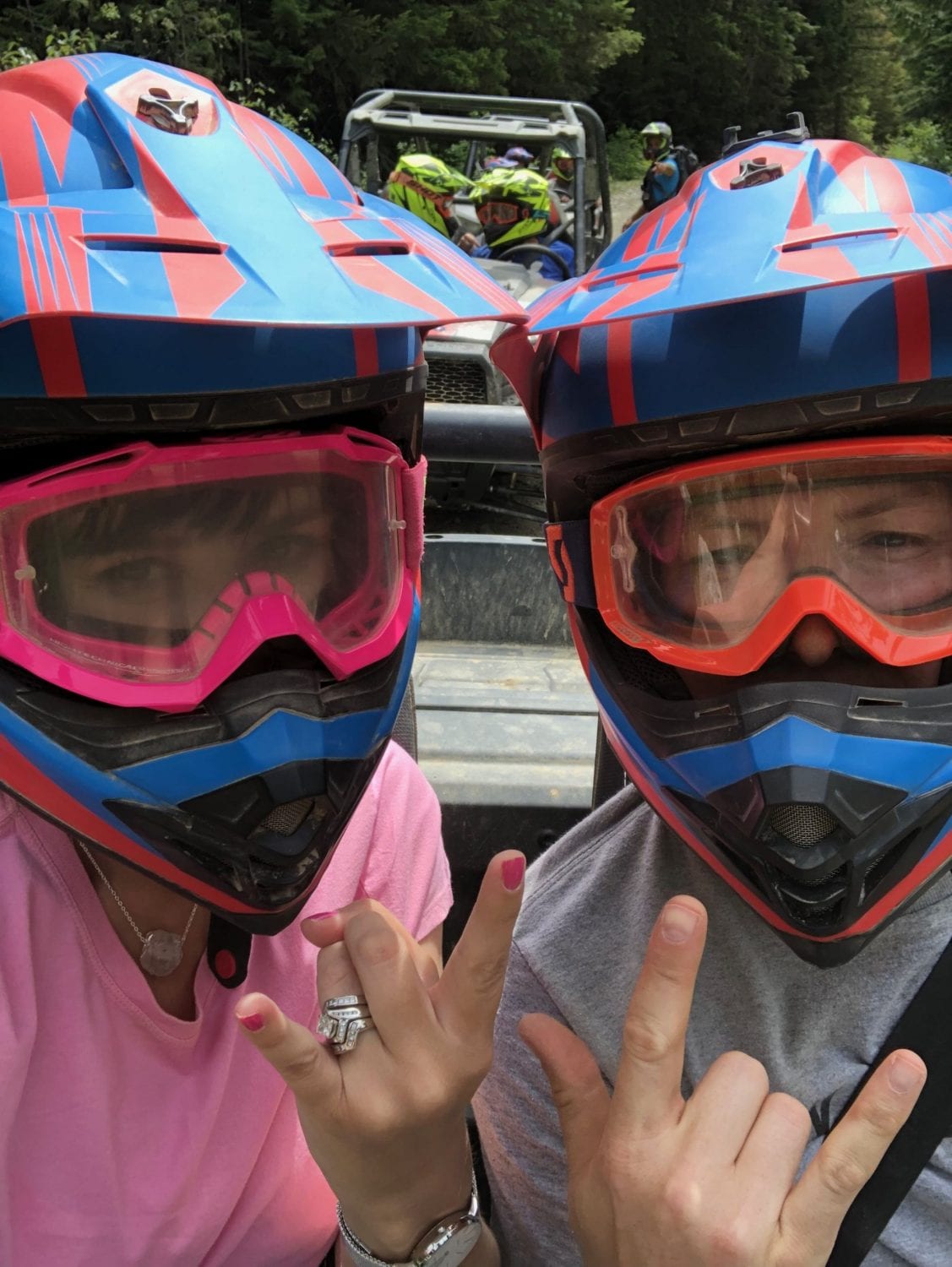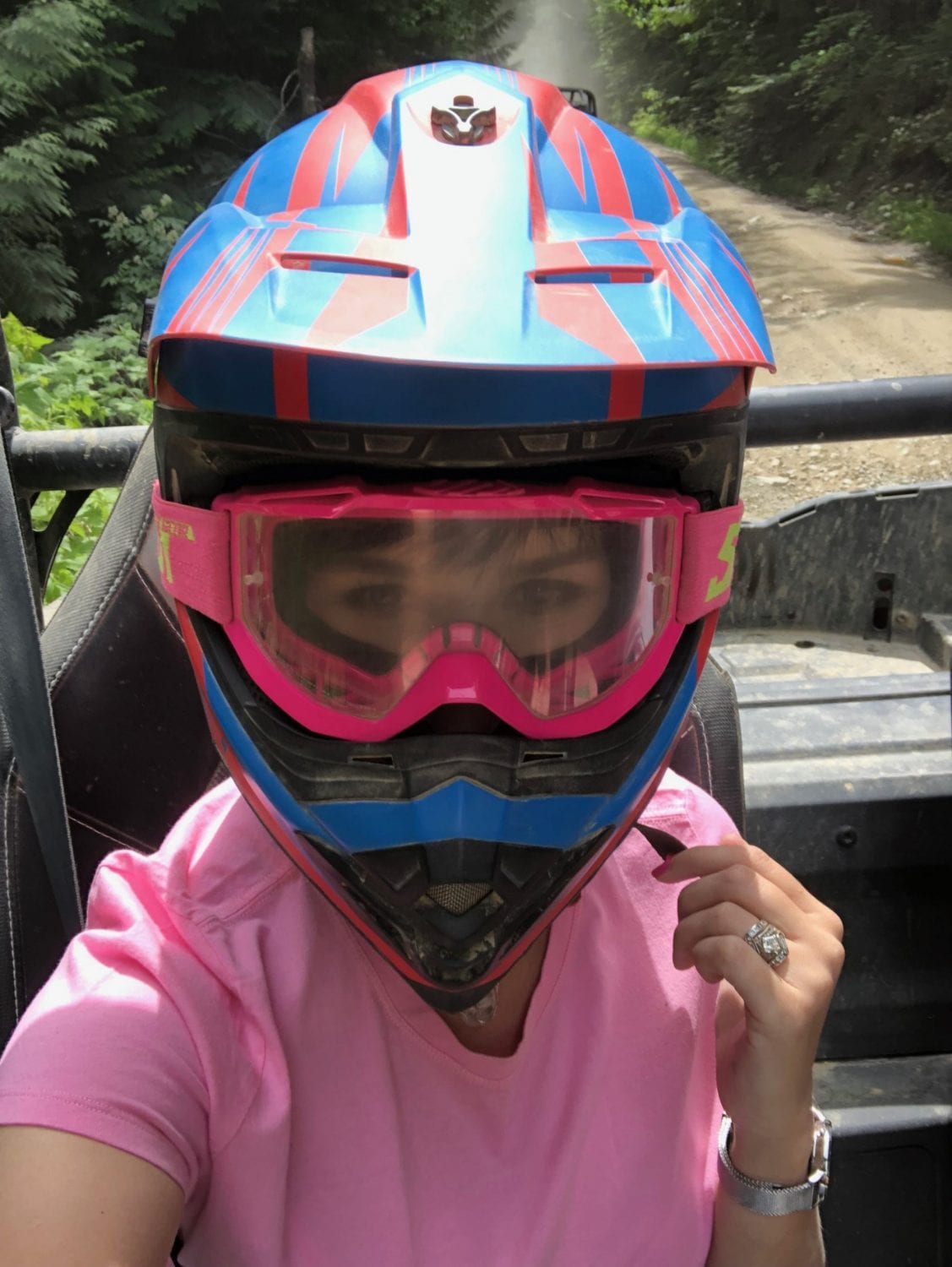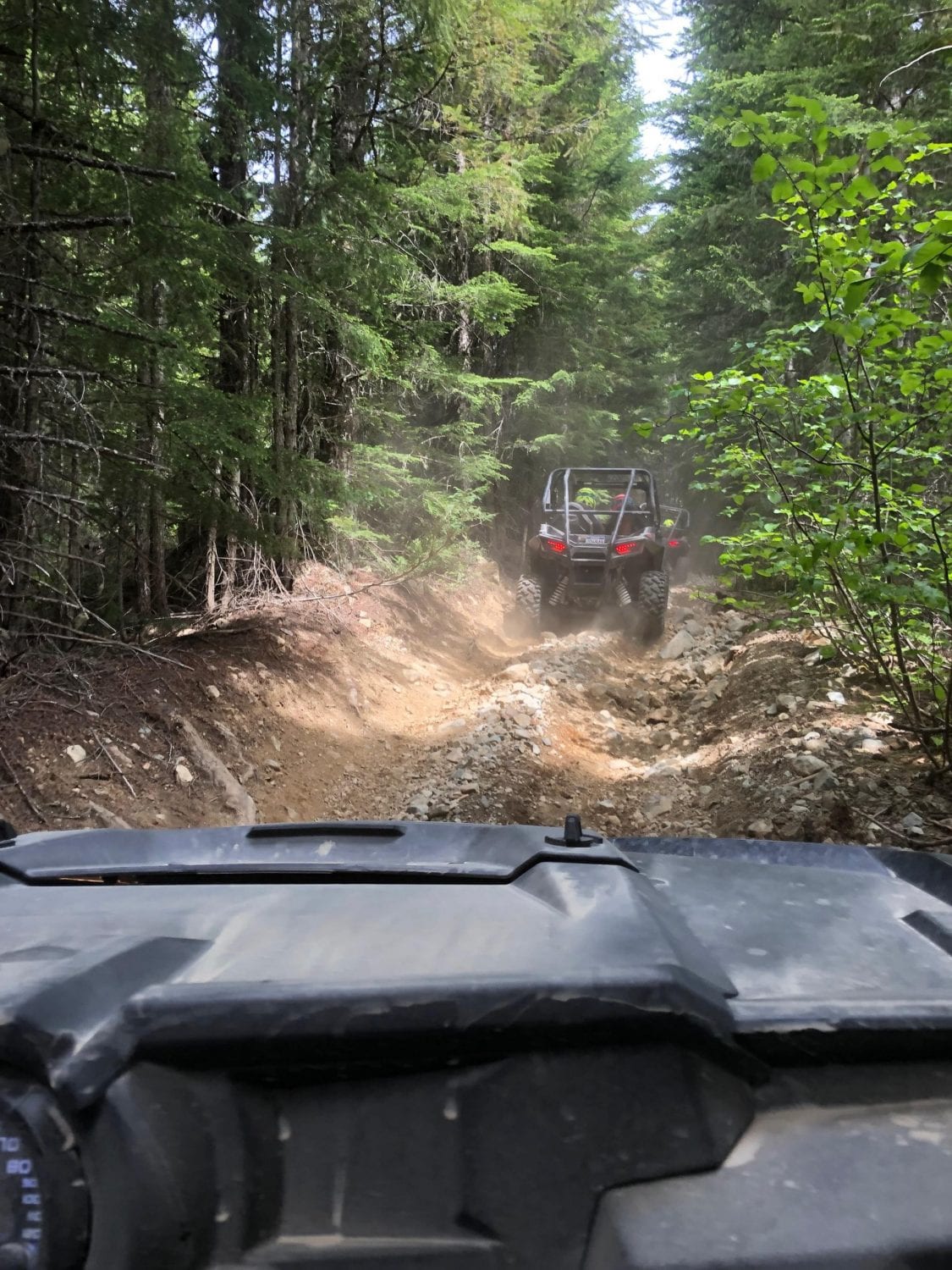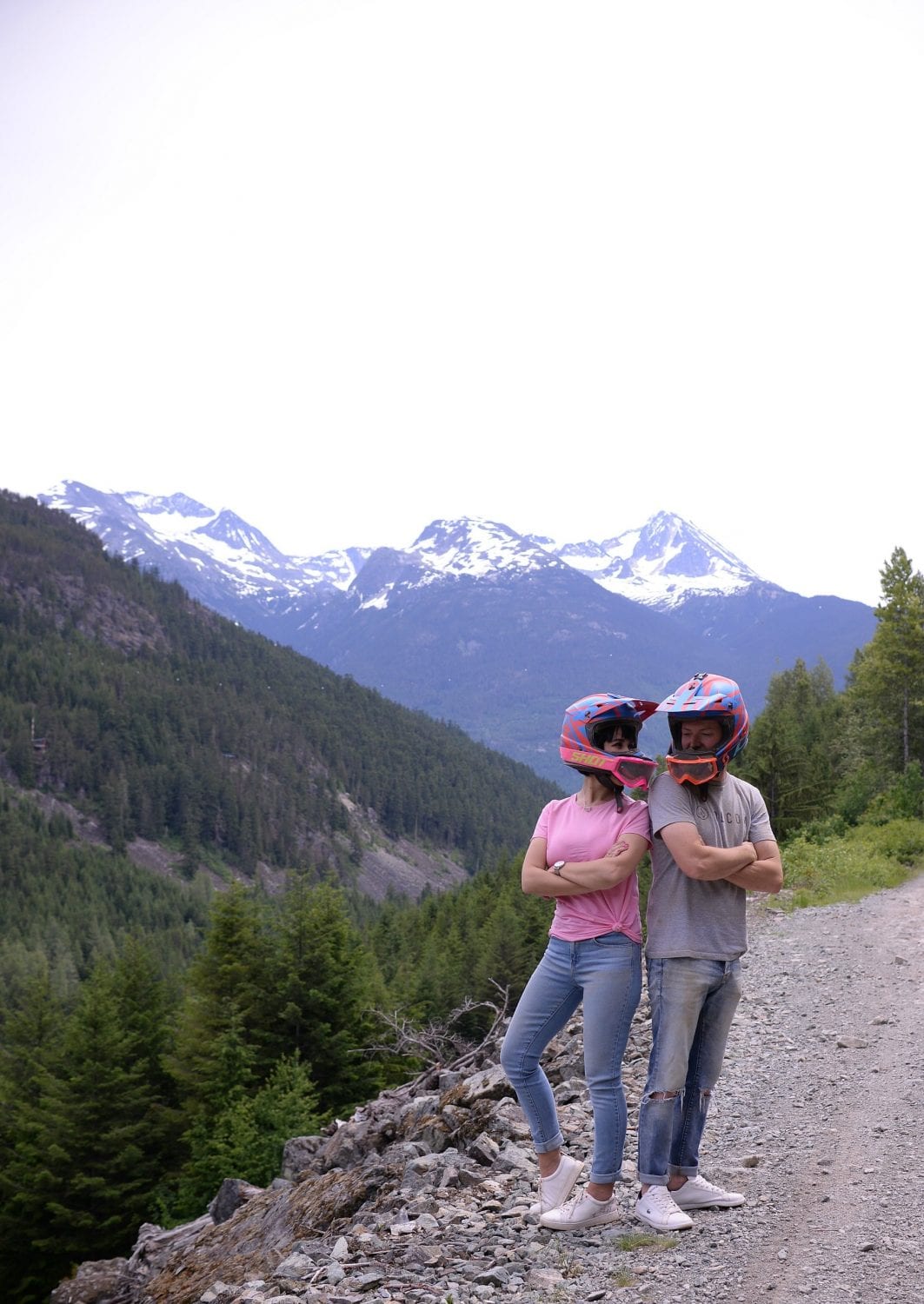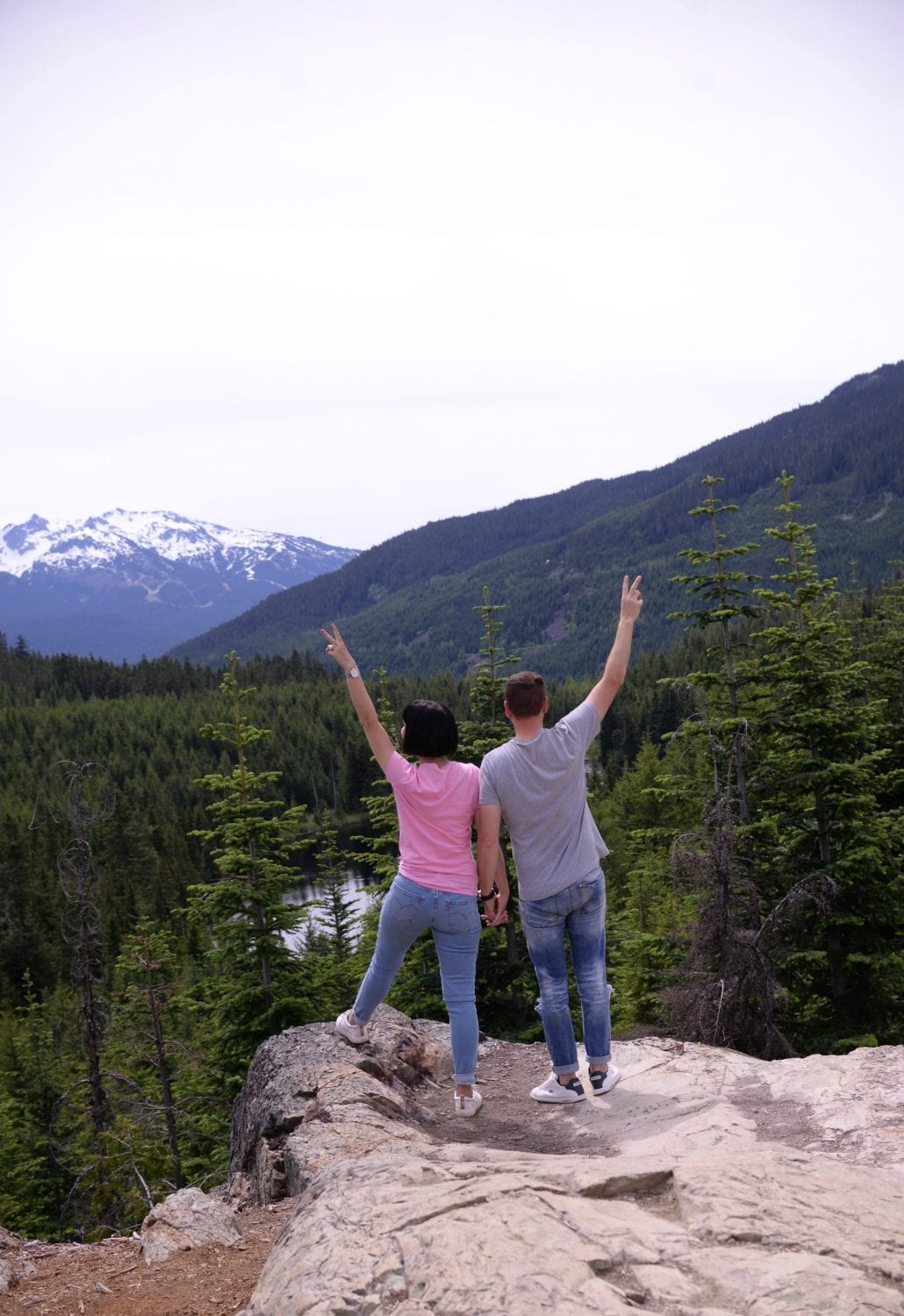 Speaking of adventures, if you're looking for a little height in your travel journey, why not experience Ziptrek Ecotours. The Bear Tour is perfect for all ages and first timers. It takes you across 5 different ziplines, 4 treetop bridges and lasts around 2.5+ hours. Ranging from 400 to 1100 feet, you'll cross both mountains and swing directly over the river. Come experience the forest canopy and zip hundreds of feet off the ground and  reach thrill-seeking speeds. The guides are extremely helpful and knowledgeable, keeping you both entertained and safe during your flight.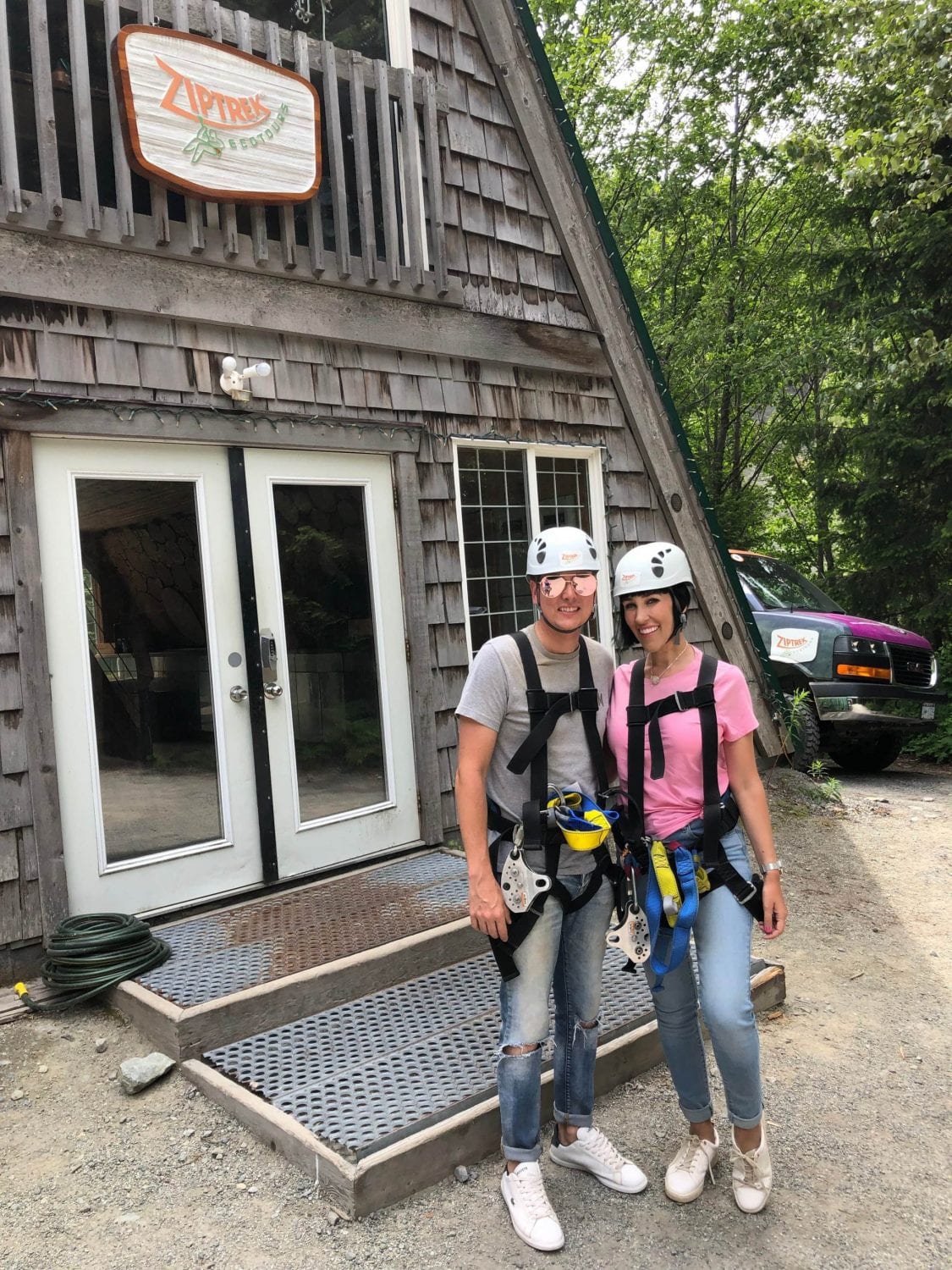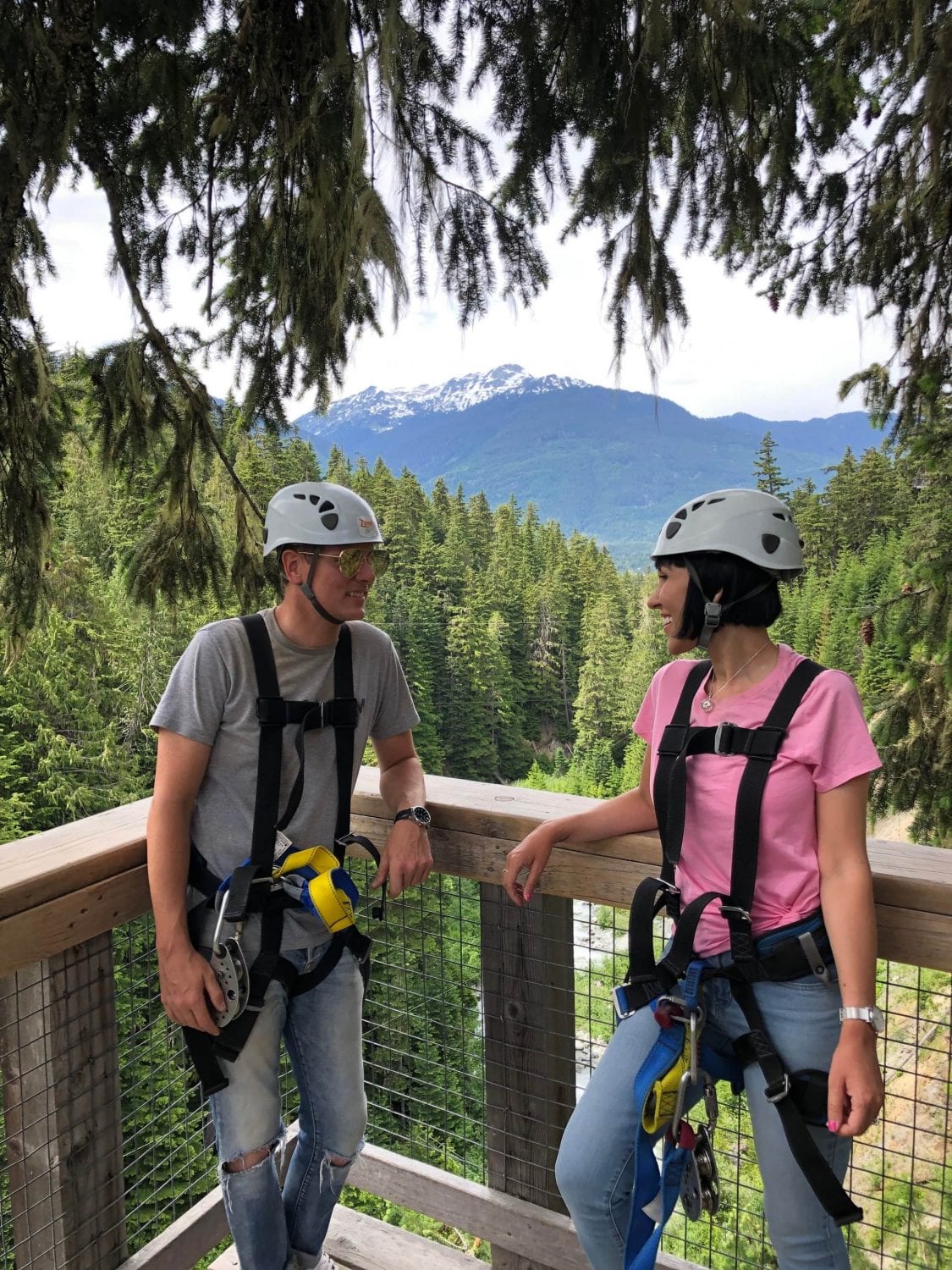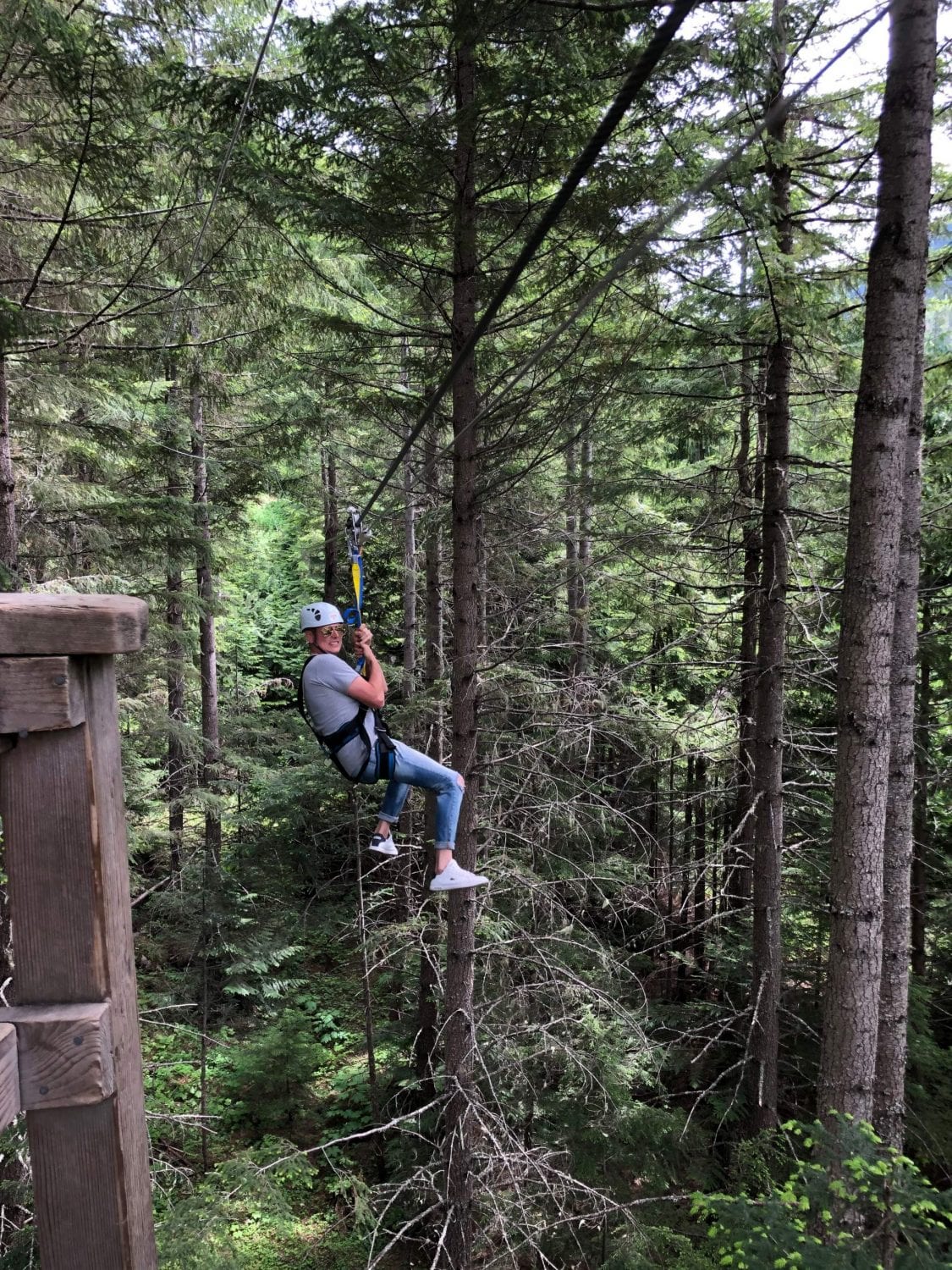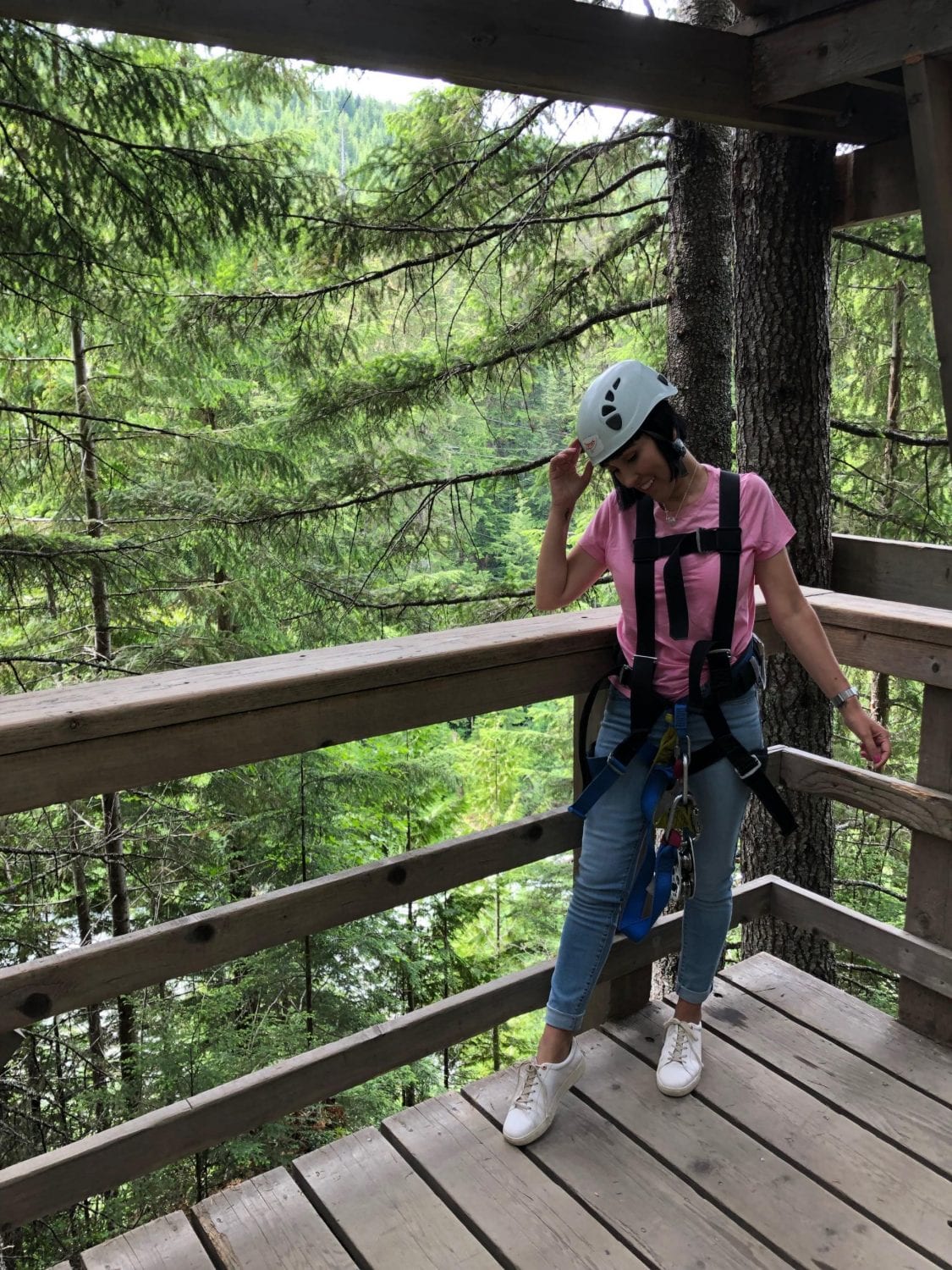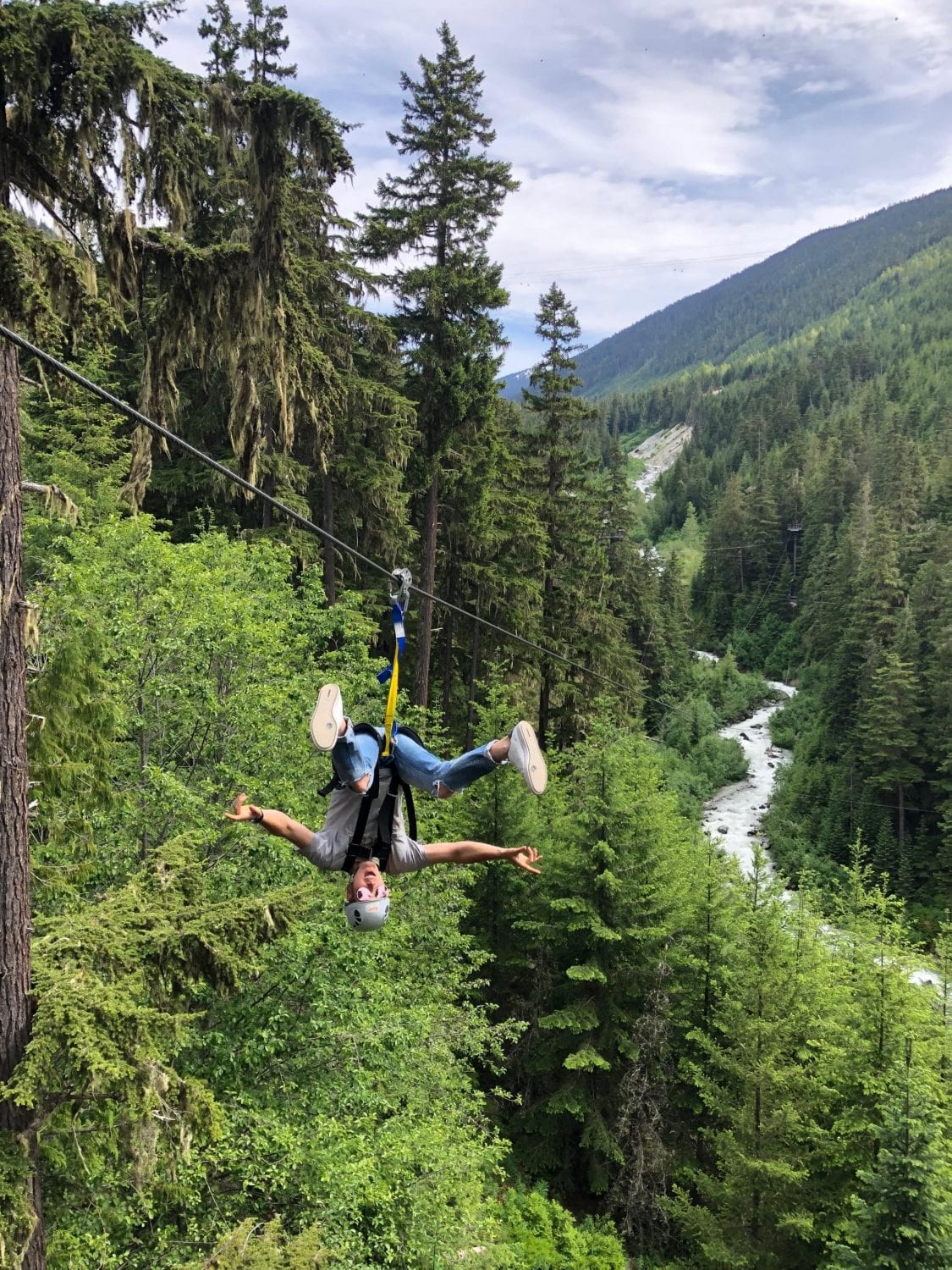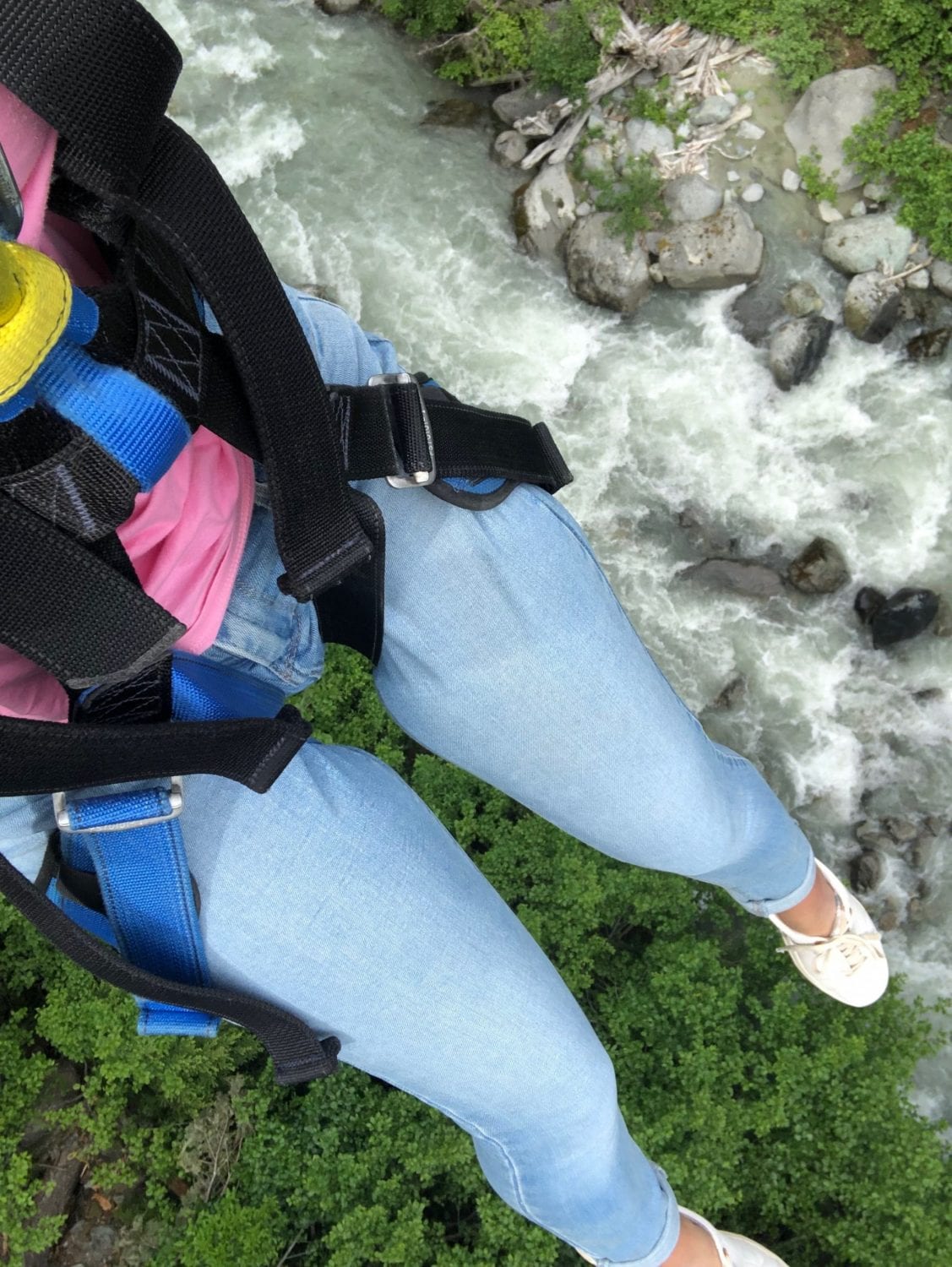 For a dose of culture while in town, visit The Audain Art Museum. Get a true sense of the area as it showcases the art of British Columbia from the late 18th century to present day. It opened the door a few years ago and features nearly 200 pieces of local art, including First Nations masks and pieces by artists like Emily Carr and E.J. Hughes. There are temporary exhibits that change with the season, so no matter how often you visit, you'll be sure to see something new.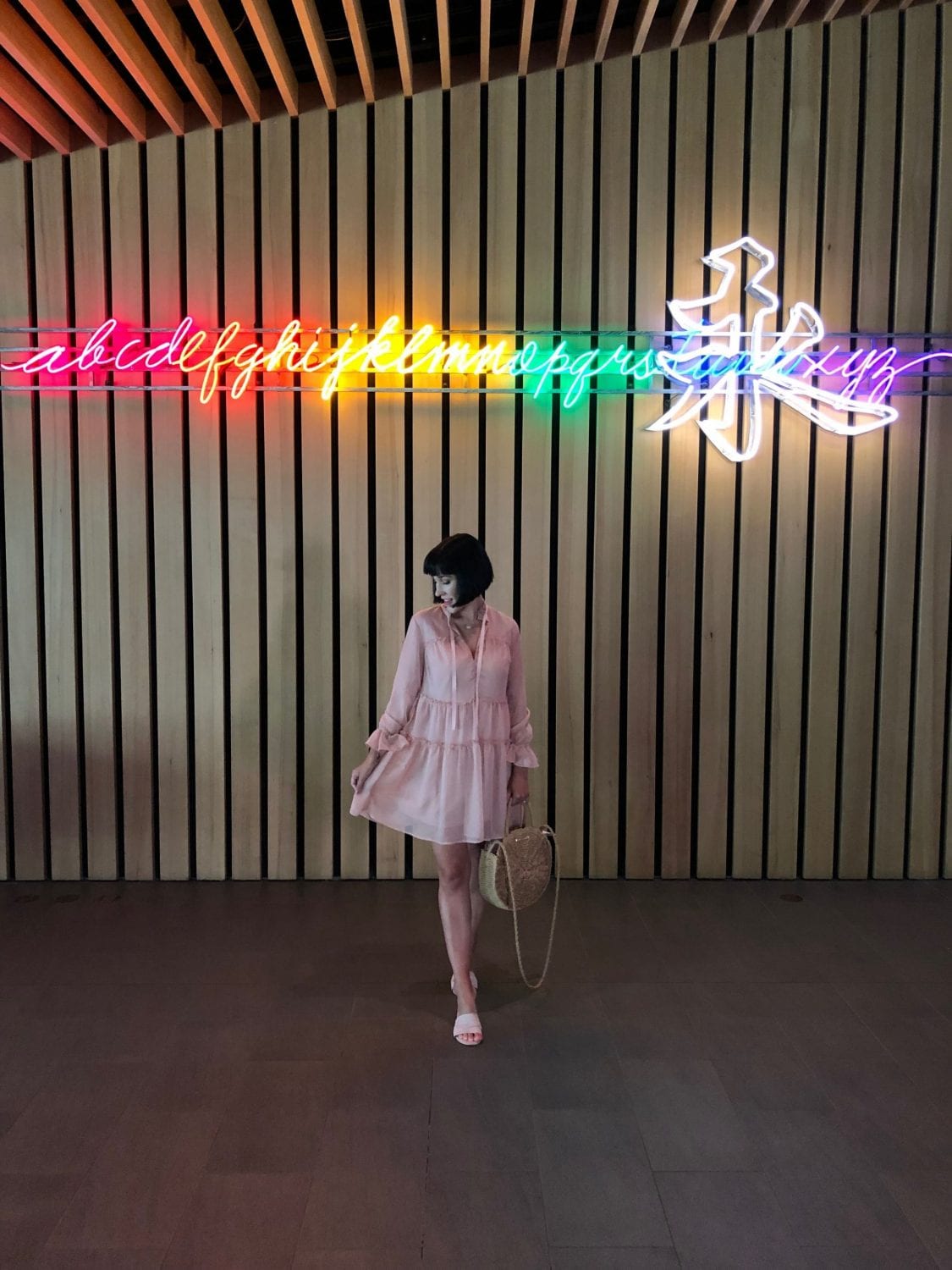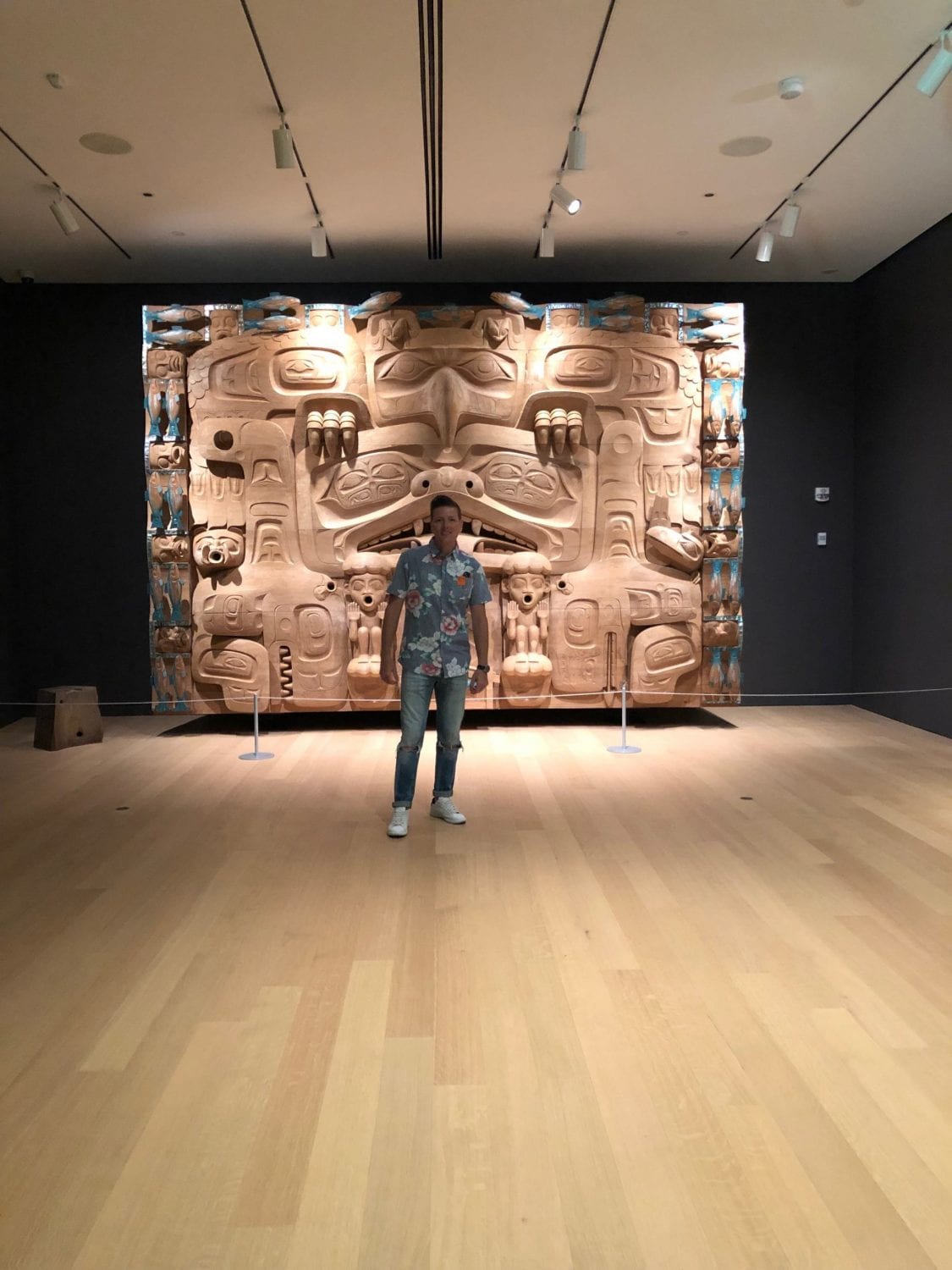 I can't put into words what Vallea Lumina is, I can only tell you, you need to experience it for yourself. Upon arriving, you are sworn in as a ranger and then sent out into the forest in hopes of finding two lost hikers. It's your job to look for clues along this 1.5KM trail and bring the hikers back to safety. You'll come across a cryptic transmission, bright trees that help to guide you, campfires, base camp radios, shooting stars, light installations, soundscapes and so much more. The forest really does come alive and you'll quickly find out there's more beauty to discover the further you go into the woods. The entire hike takes about 90 minutes.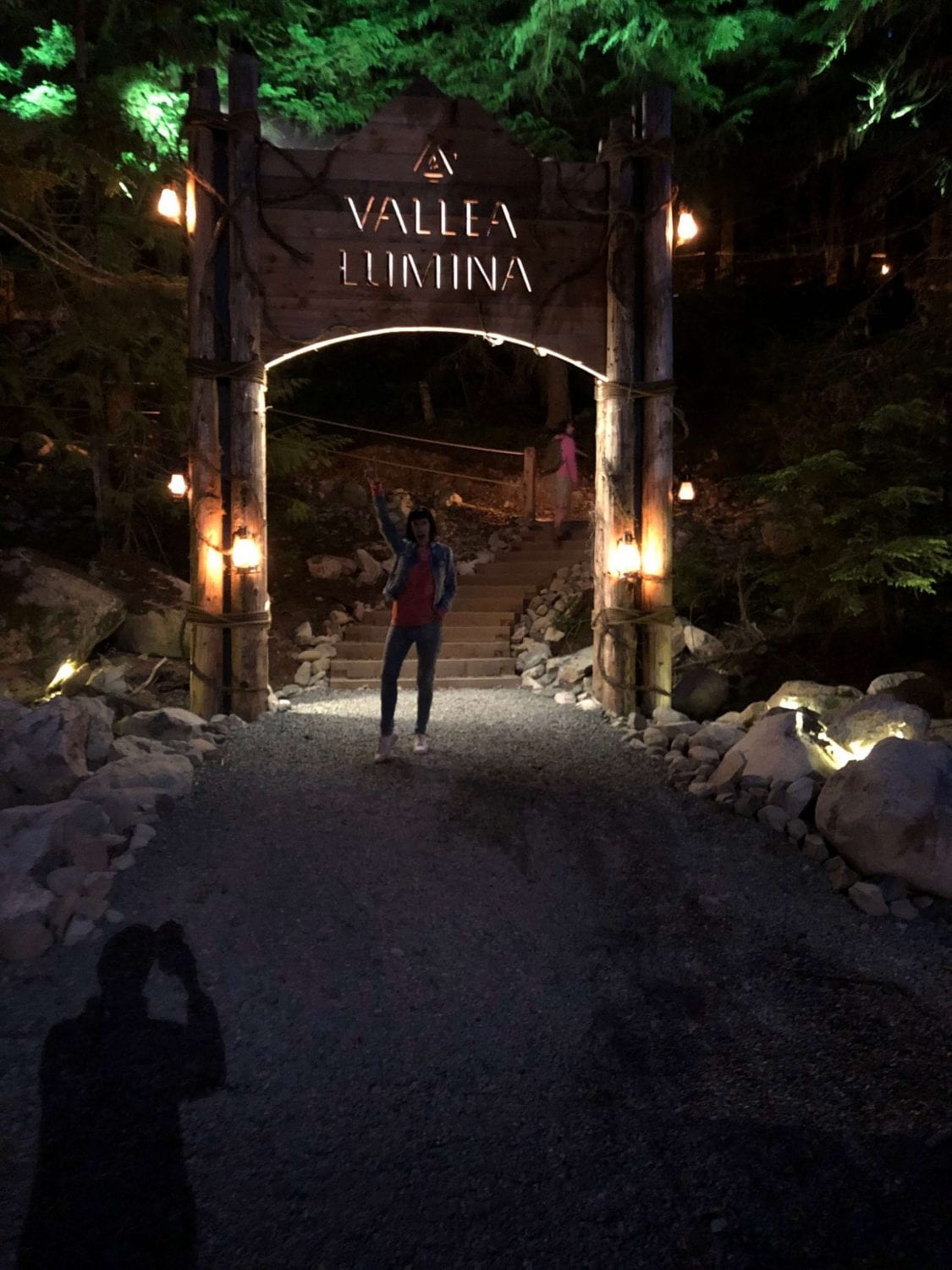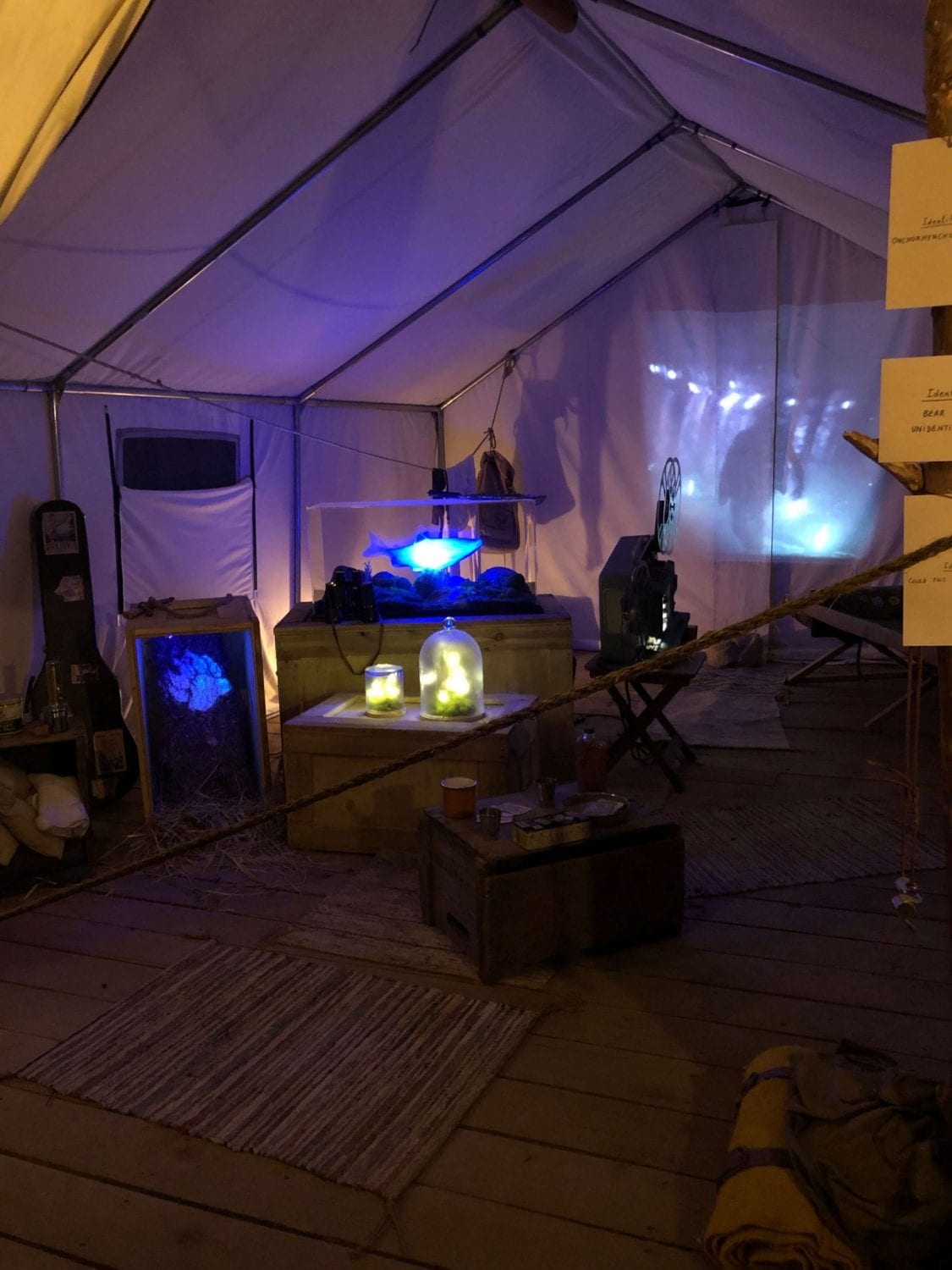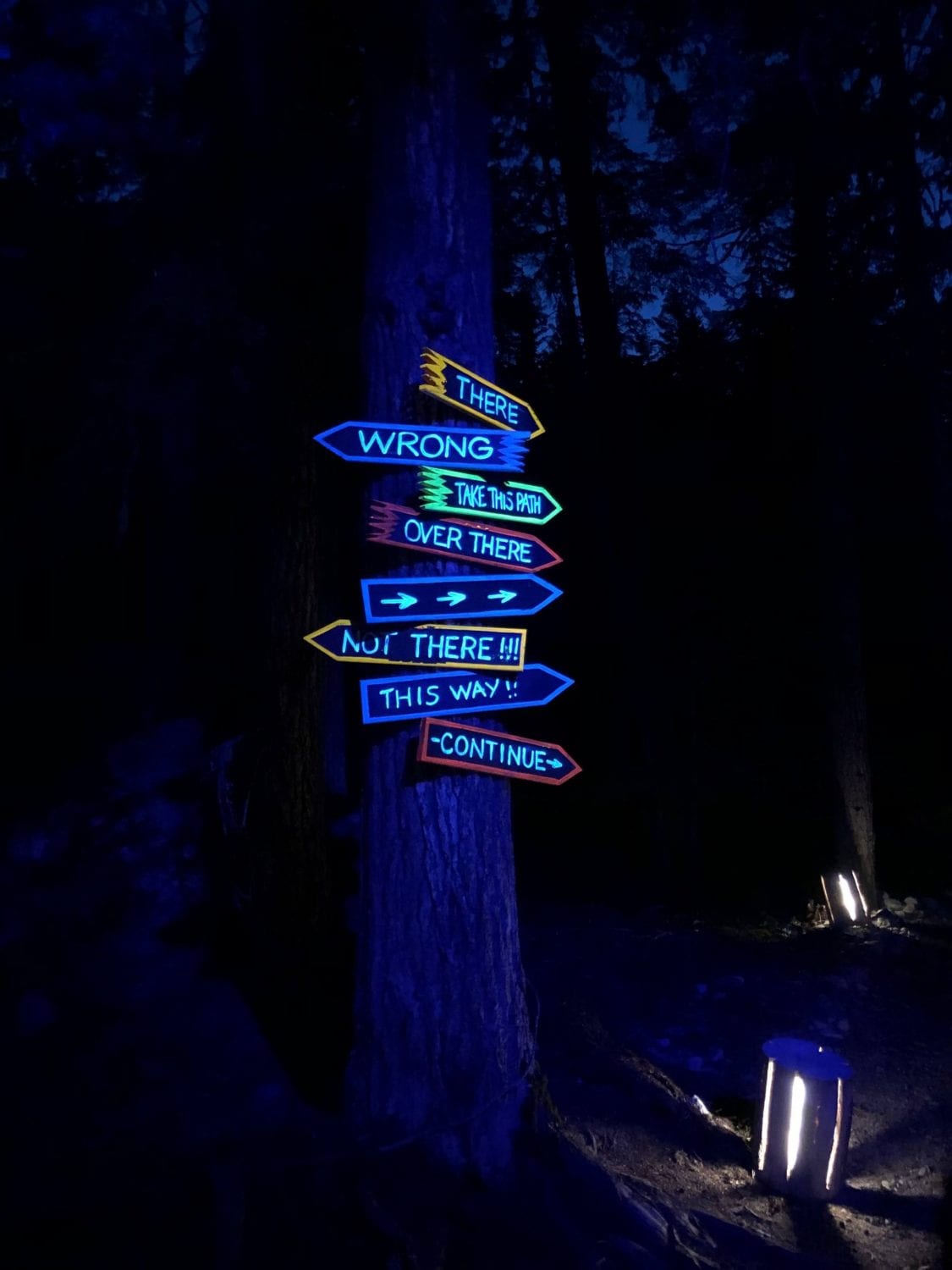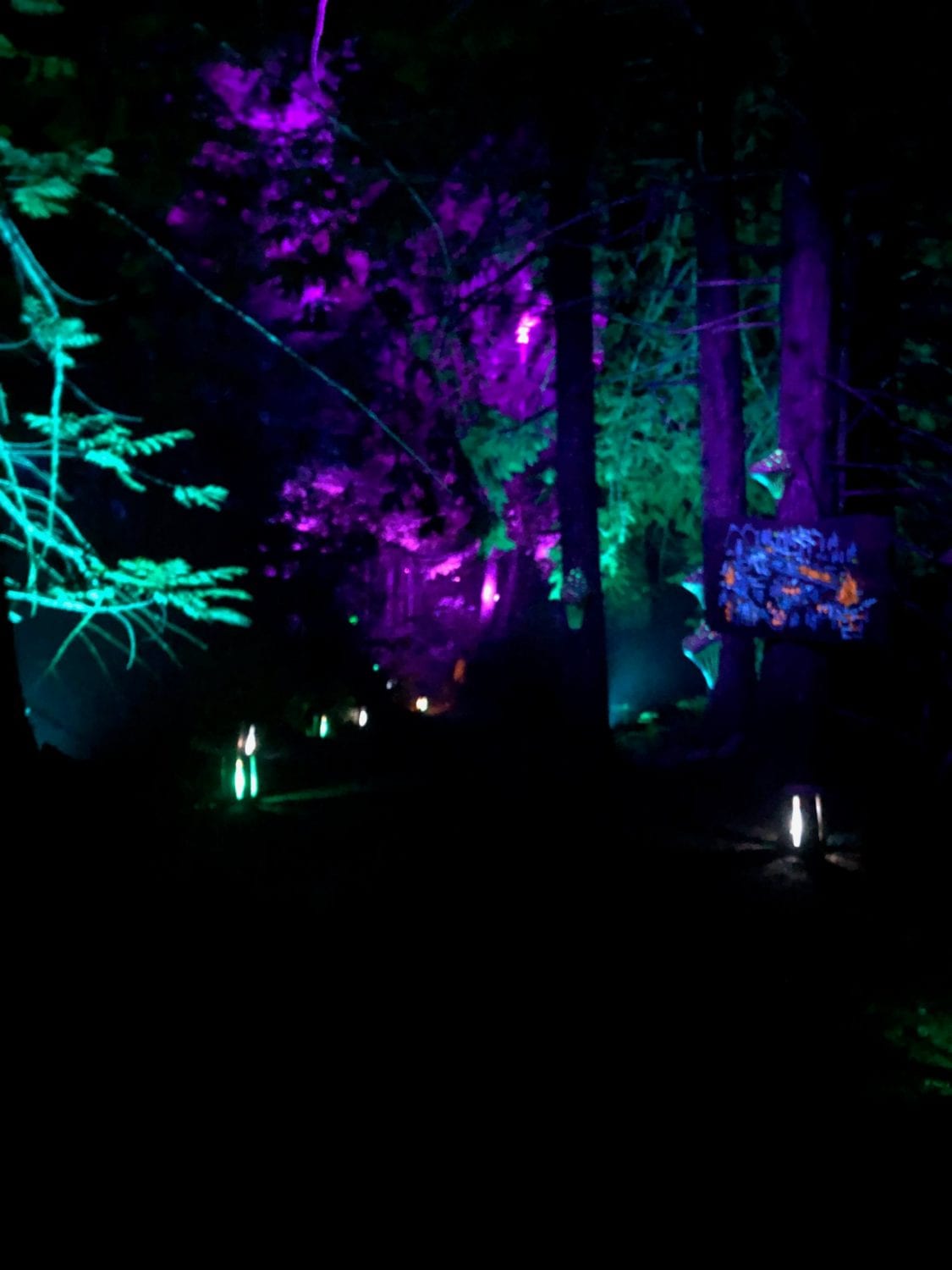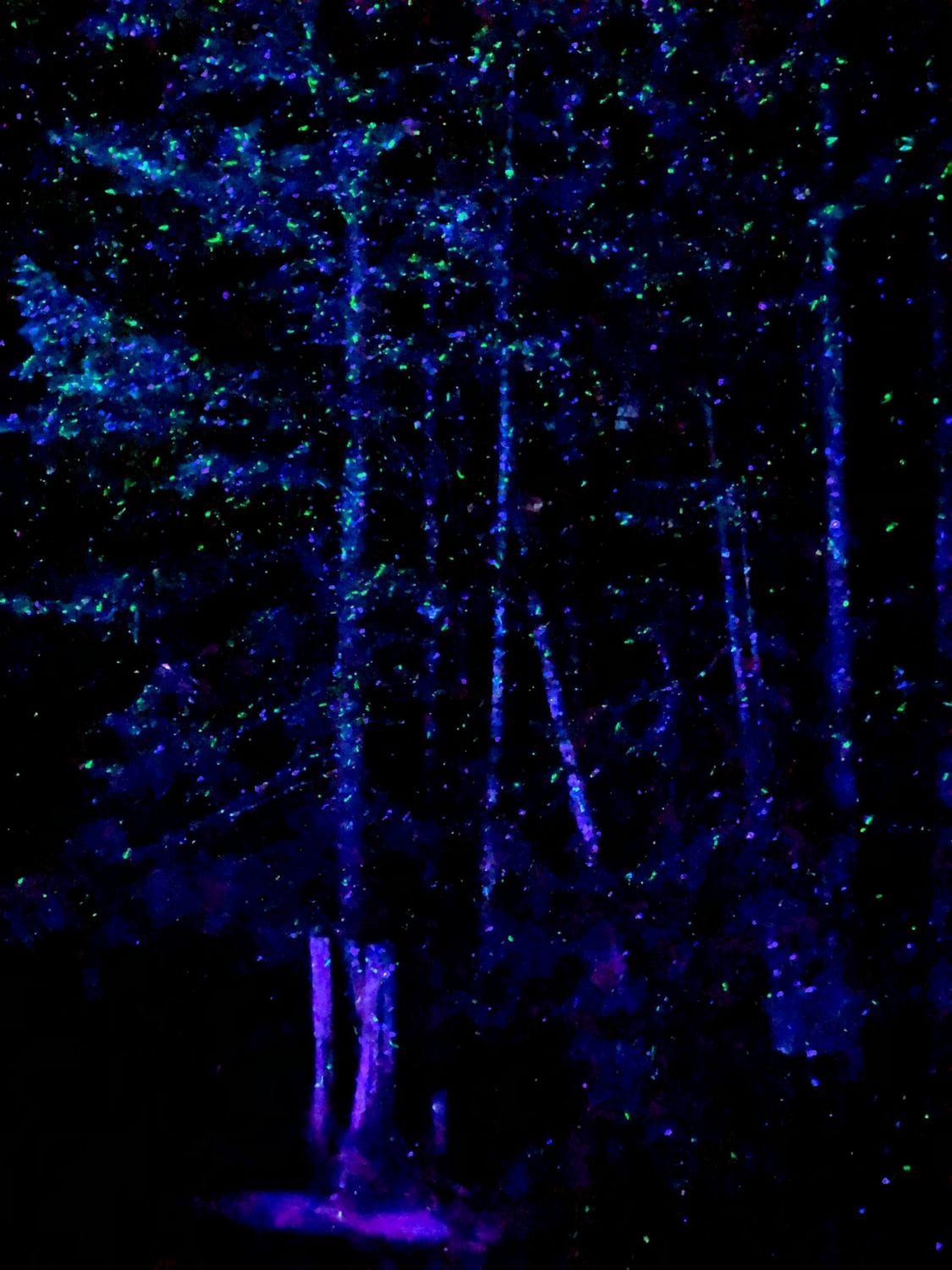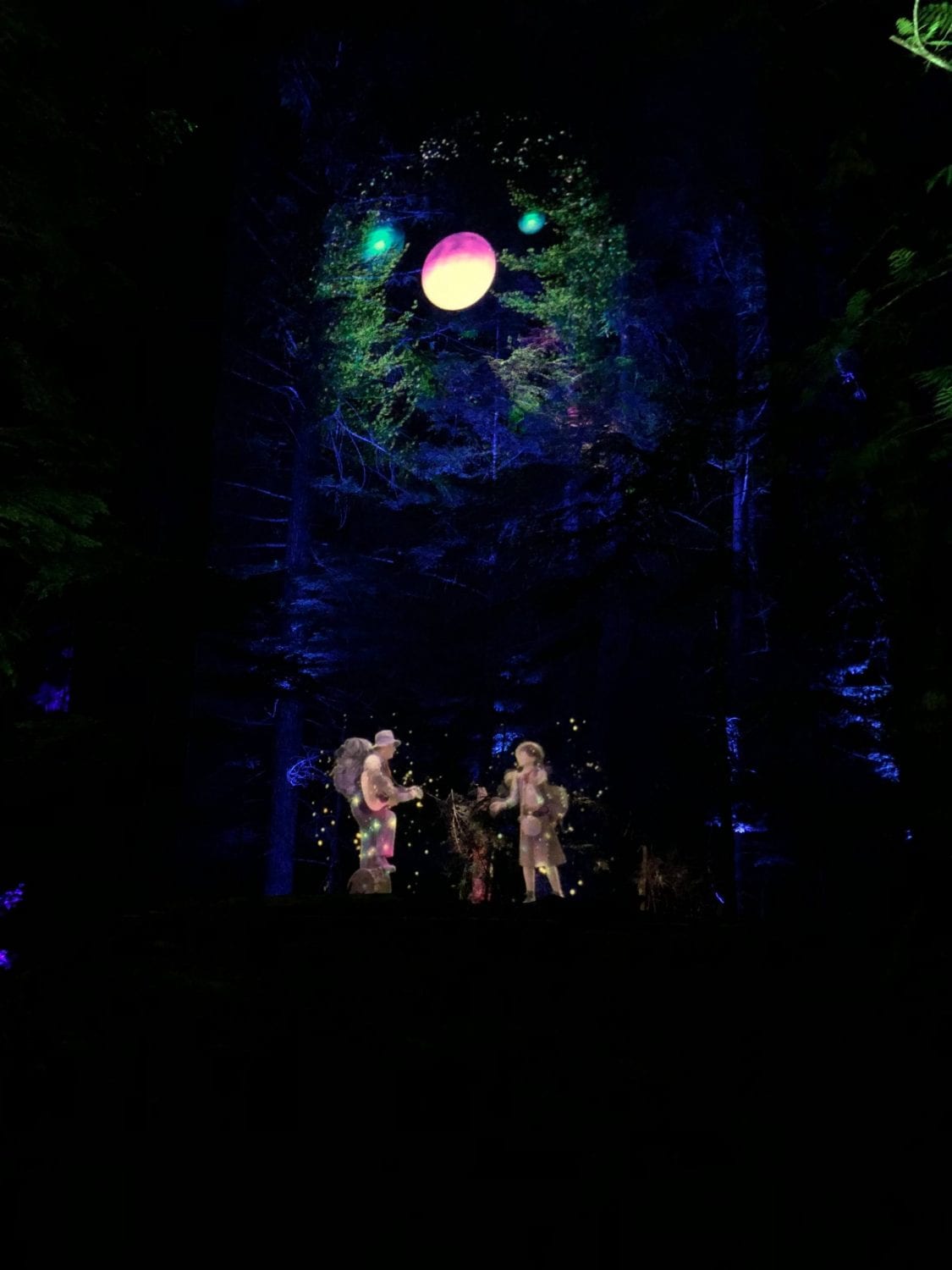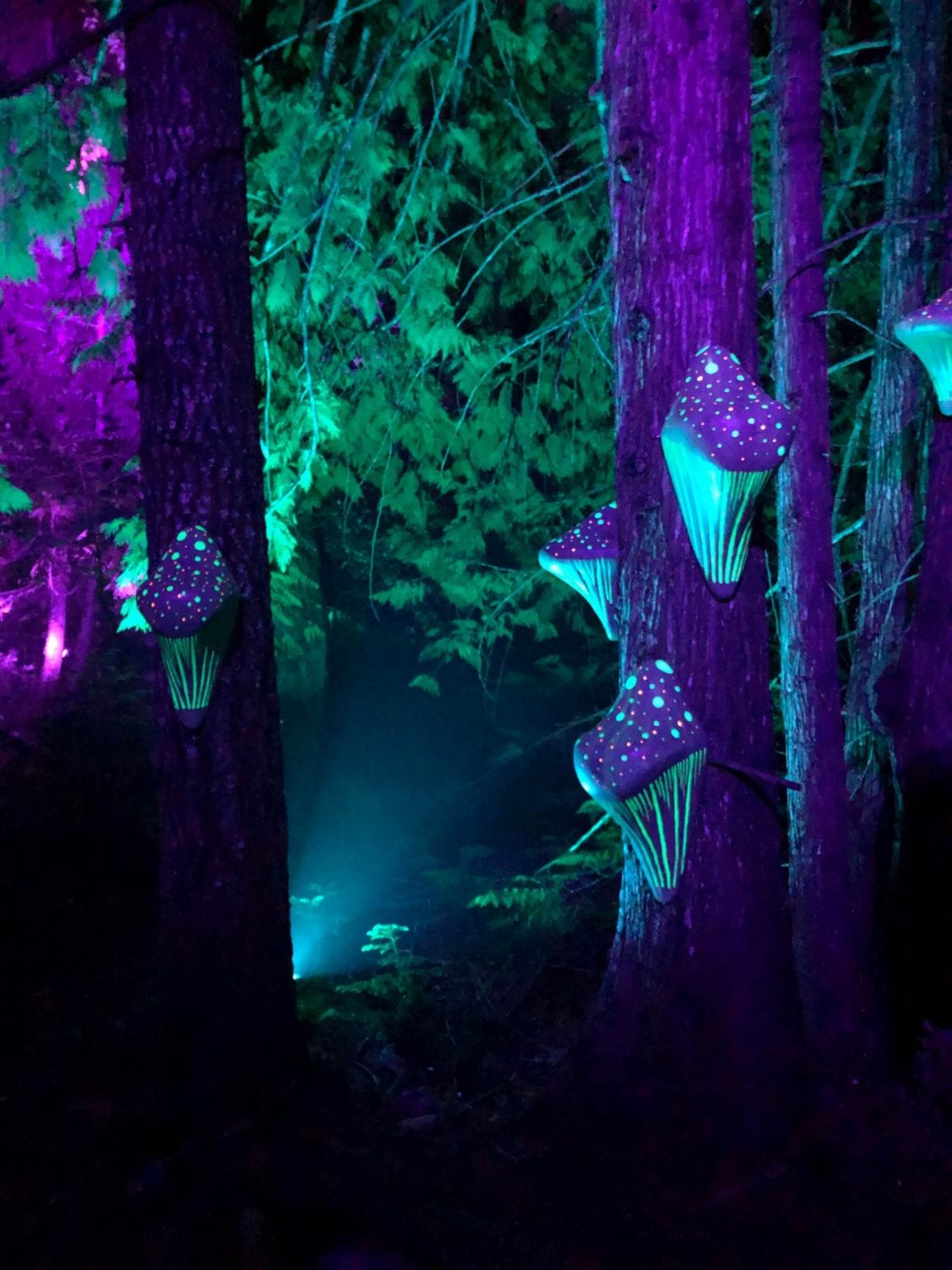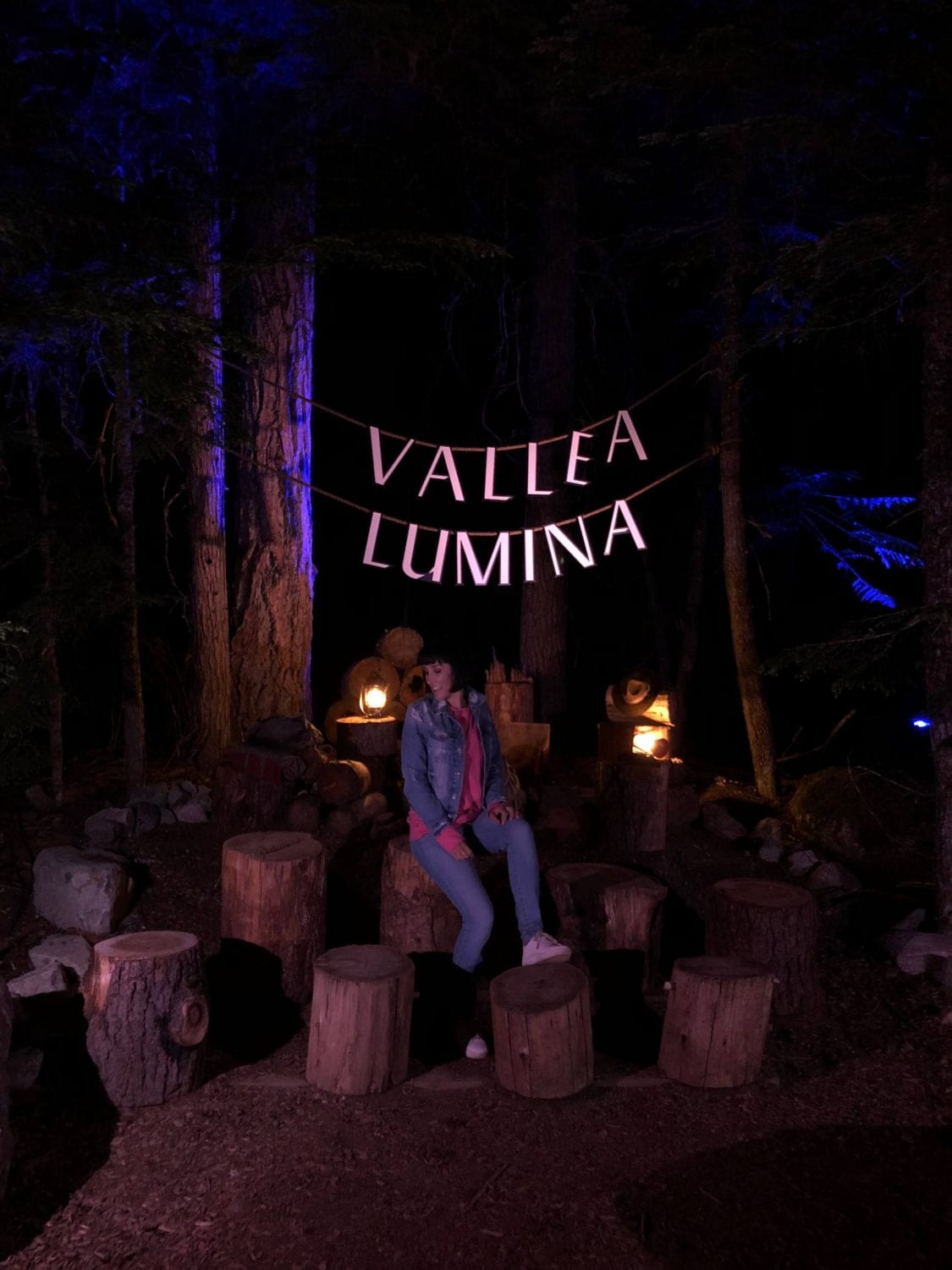 The PEAK 2 PEAK Gondola might just be the top attraction in Whistler, and with good reasons. You'll first have to take either the Blackcomb gondola or the Whistler Village gondola, but once you do, you'll be transported from mountain to mountain (as many times as you like. You'll have a bird's eye view of the volcanic peeks, rainforest and ancient glaciers below. Once at the top, there is more than 50+KM of hiking trails to explore, wildflower and nature, along with eagles, hawks, pika, marmots, hares, deer and of course, bear spottings. While on Blackcomb mountain, be sure to take the chair lift up to 7th Heaven Zone for a breathtaking view. If you're there during late May/ early June, enjoy the snow walls tower above Pika's Traverse on Whistler Mountain. The walls are cared from the abundance of snow from the past winter and provide an incredibly photo opp.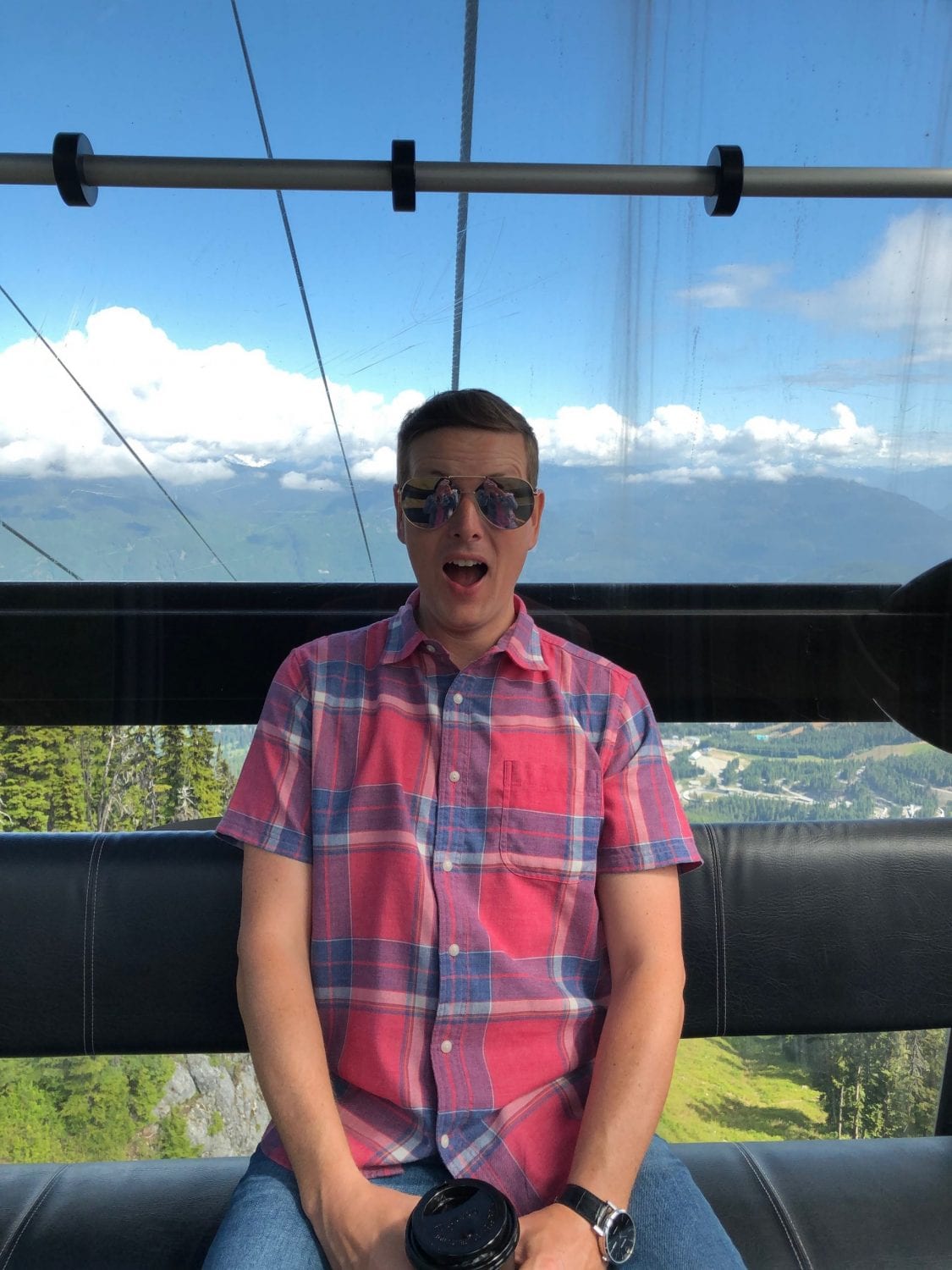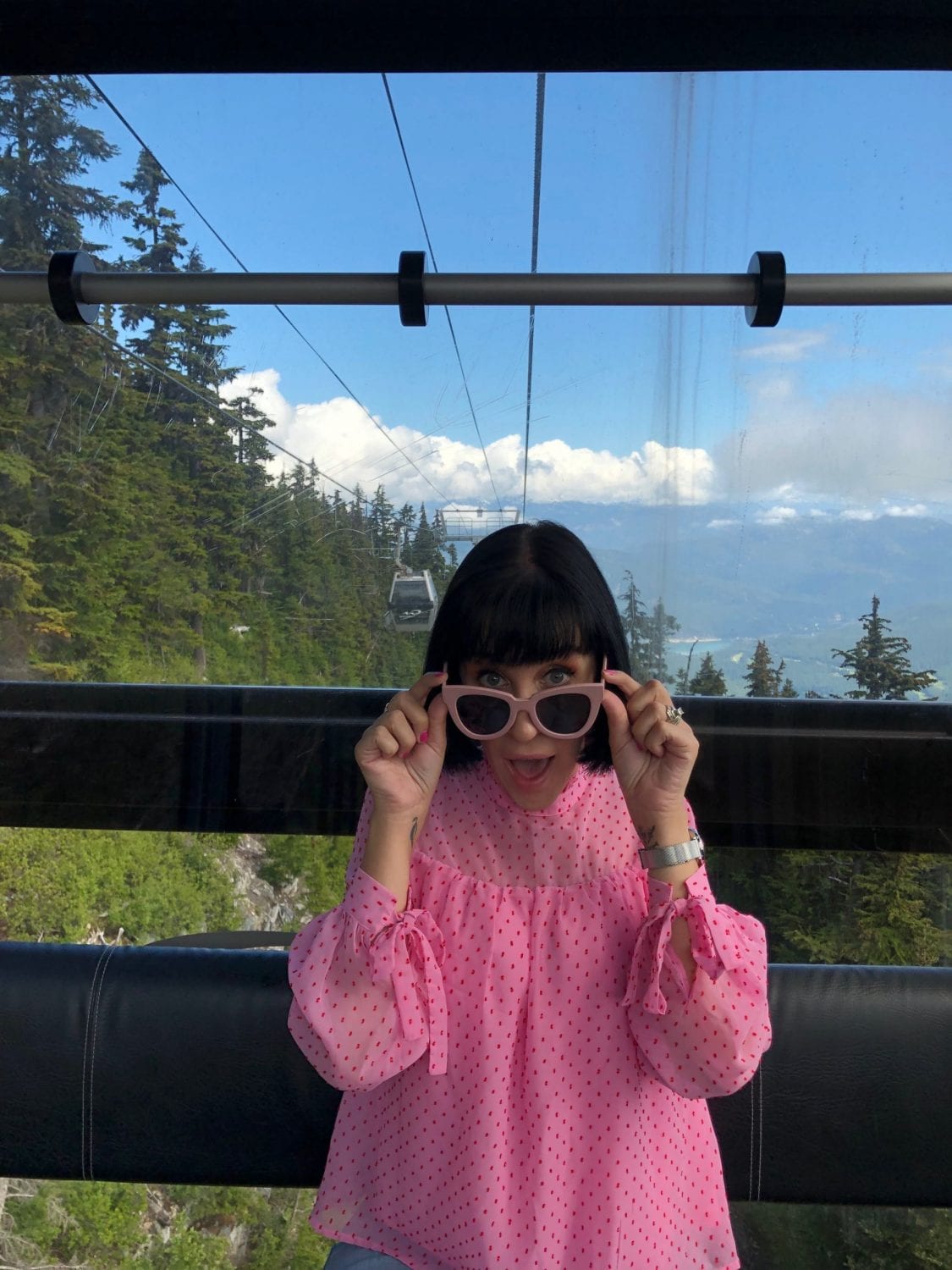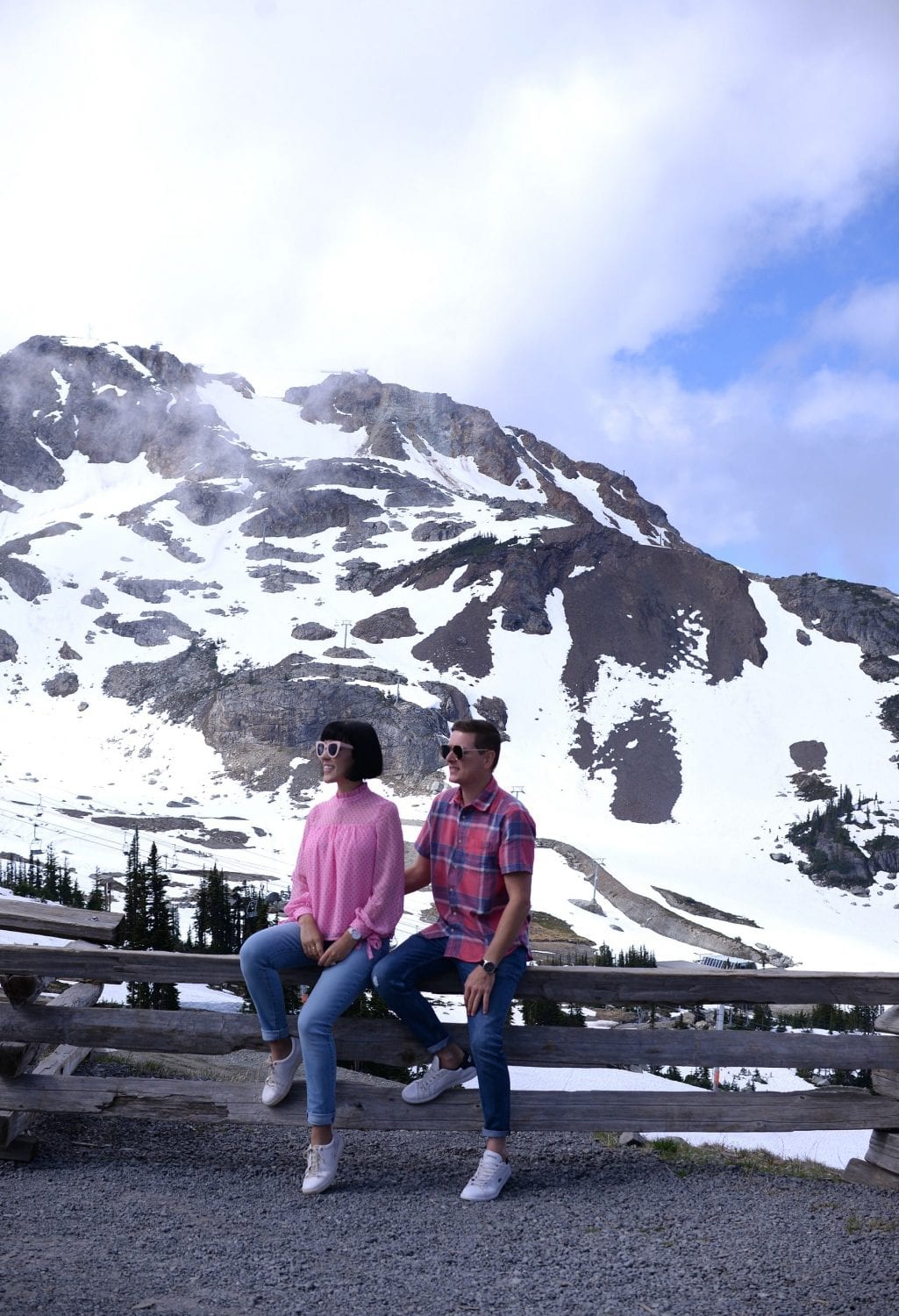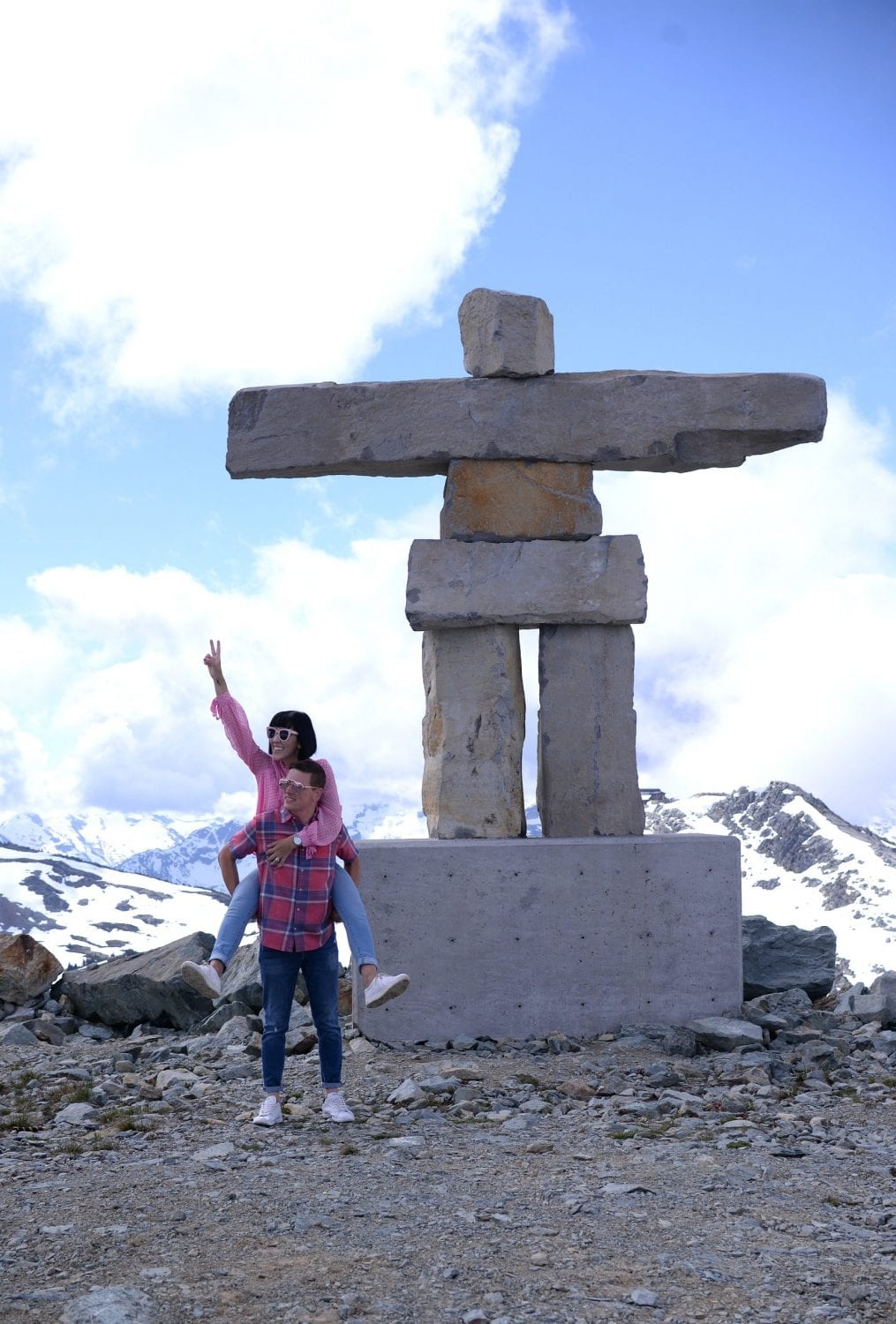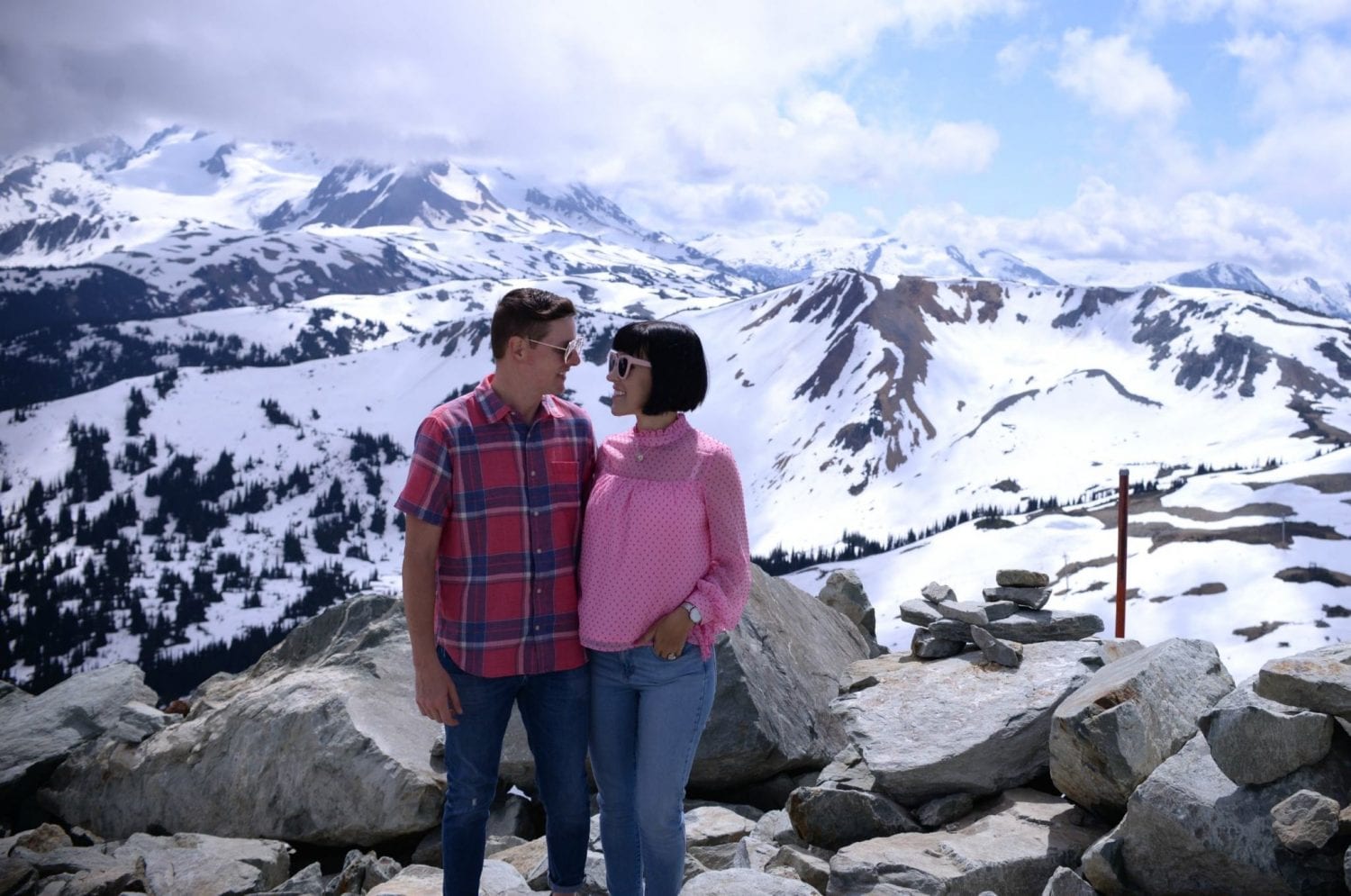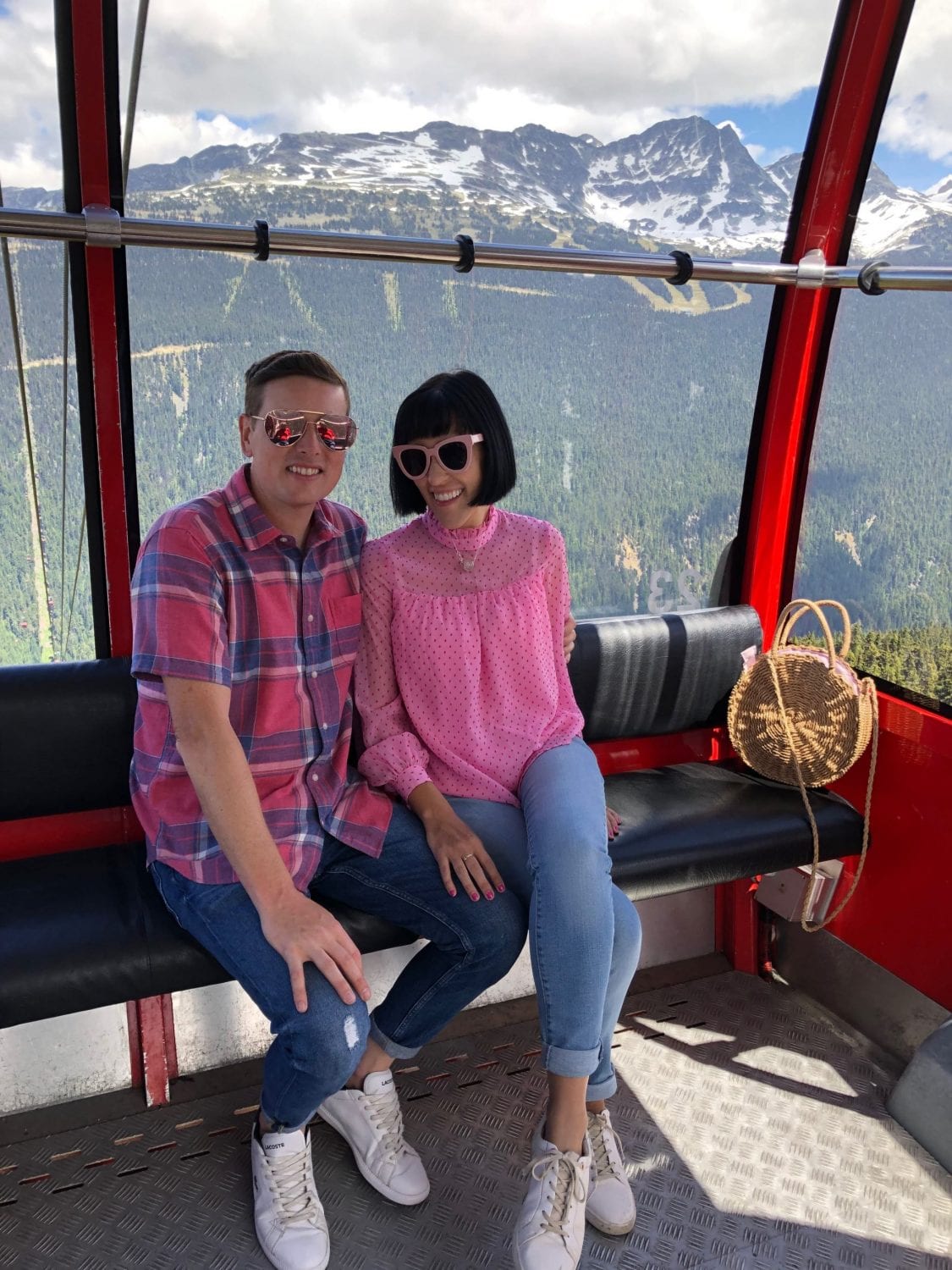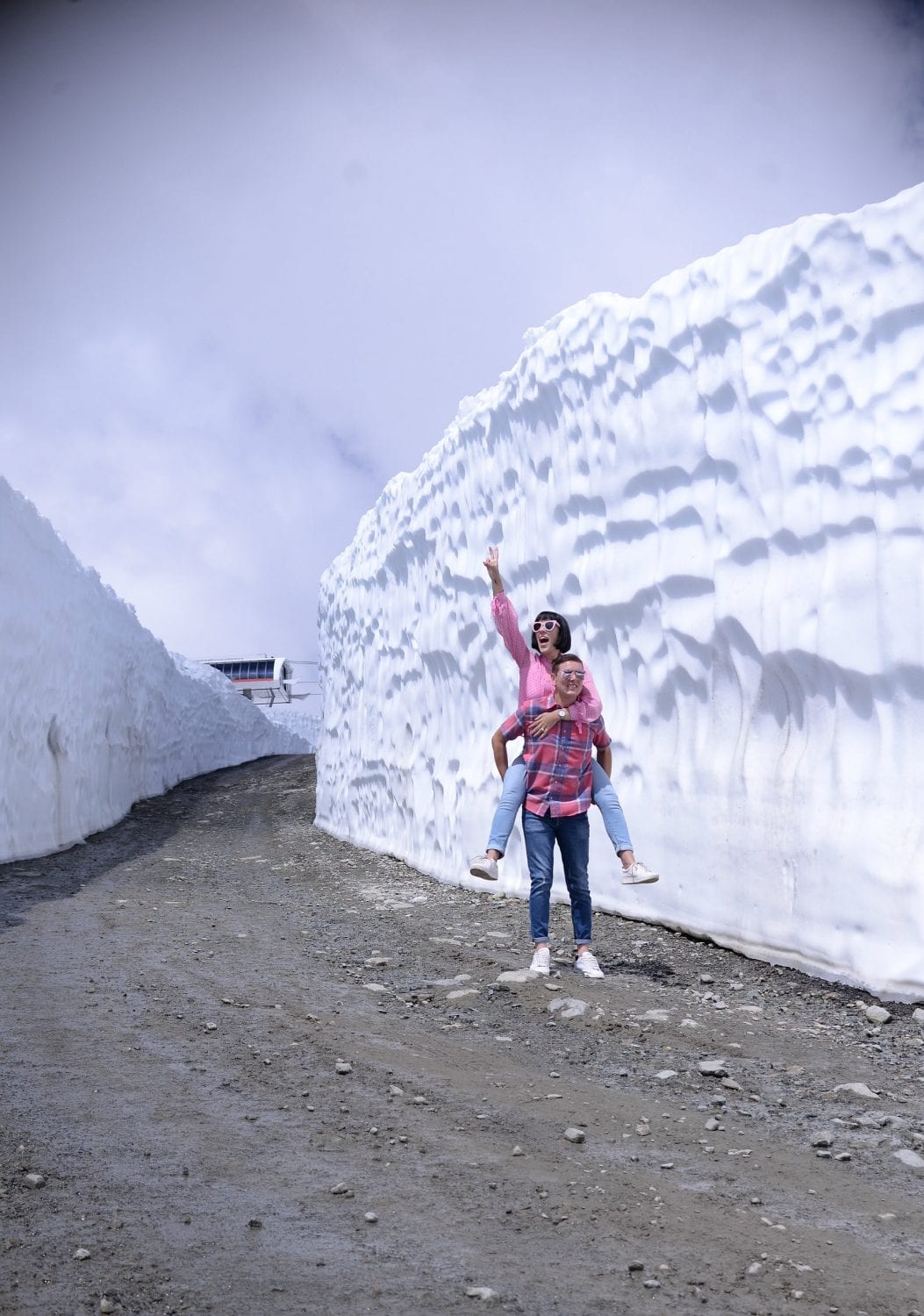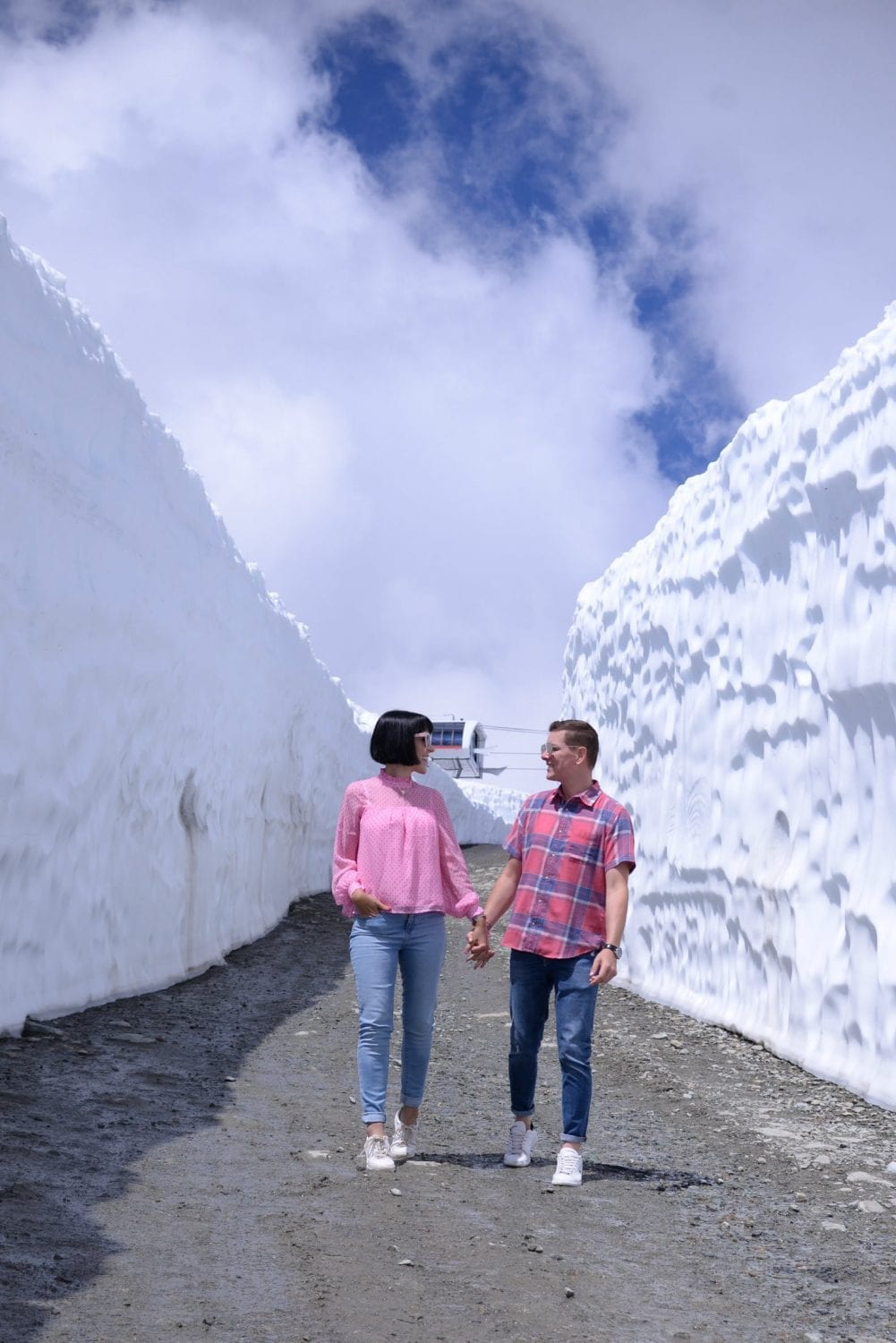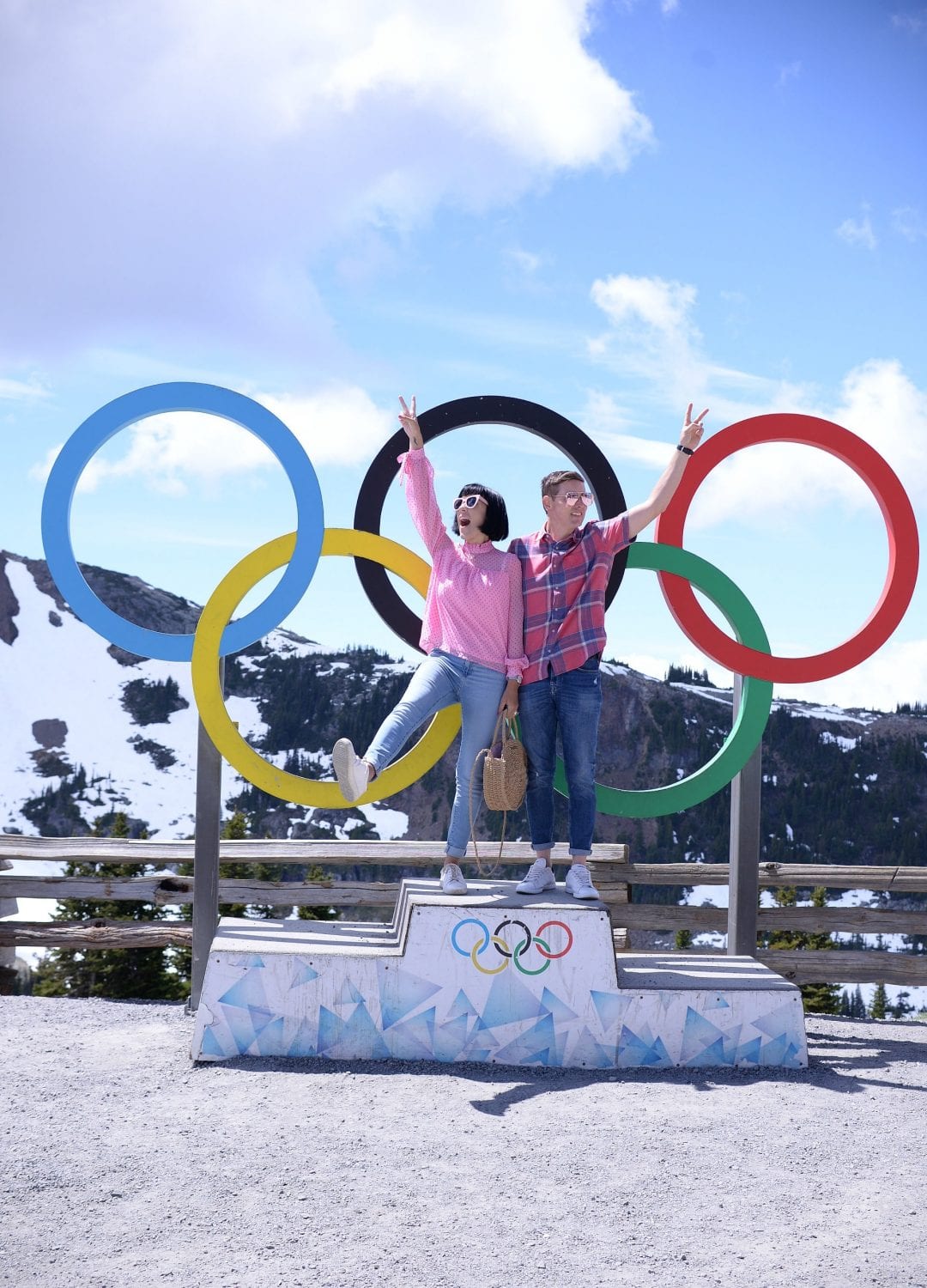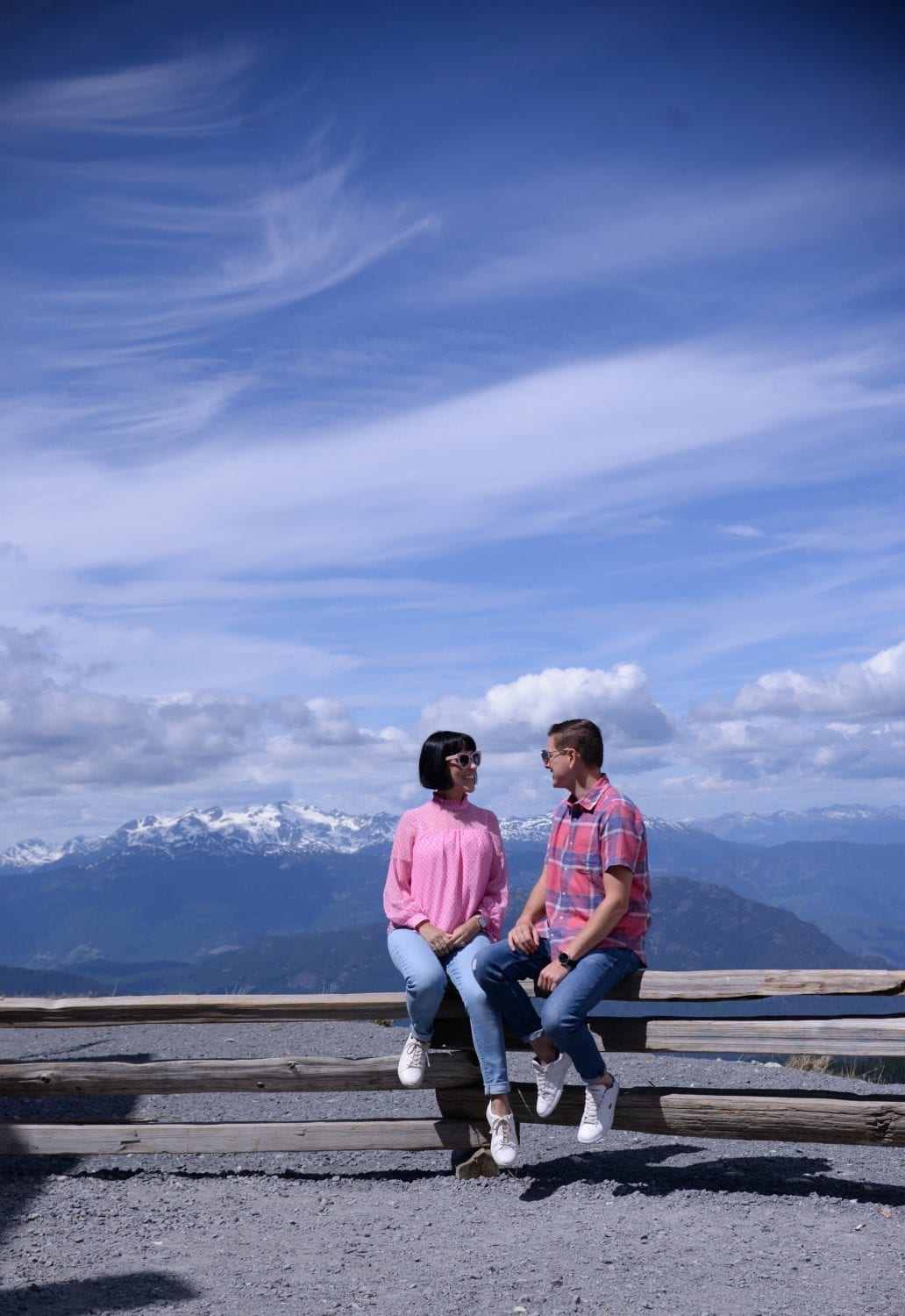 As for the food, there's a ton of chic cafes, trendy restaurants and independently own eateries. Pure Bread is a local favourite, and with good reason. This family run bakery sets out to bake delicious, savoury cakes, sweet treats, breads and pastries that puts a smile on everyone's face. Everything is handmade and made from scratch each and every day, and you'll have a large selection of baked goods for both breakfast, lunch and dinner. This incredibly warm and welcoming hotspot not only offers excellent service, but with a friendly smile. Grab your morning cup of Joe and a melt-in-your-mouth pastry before taking on the day.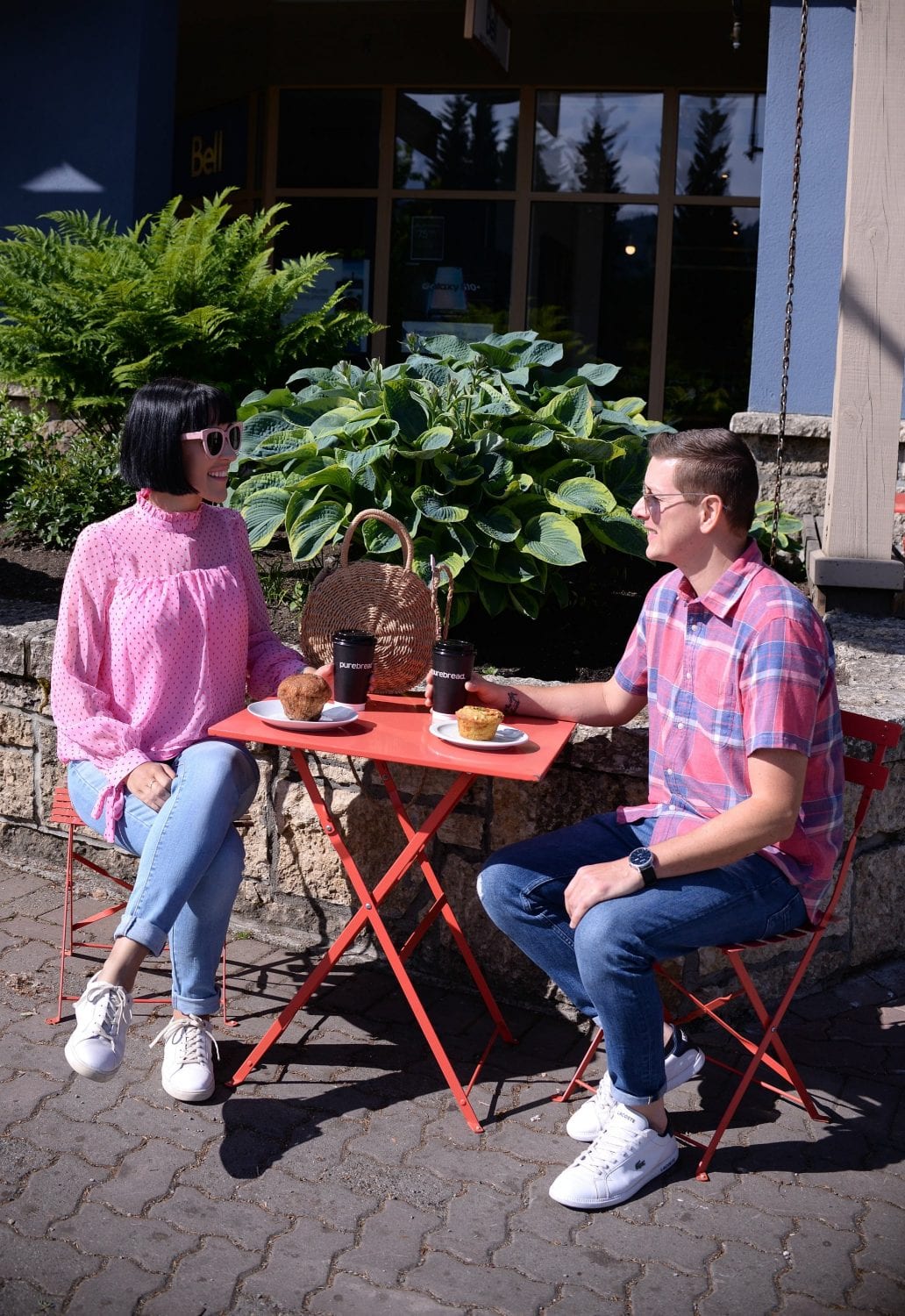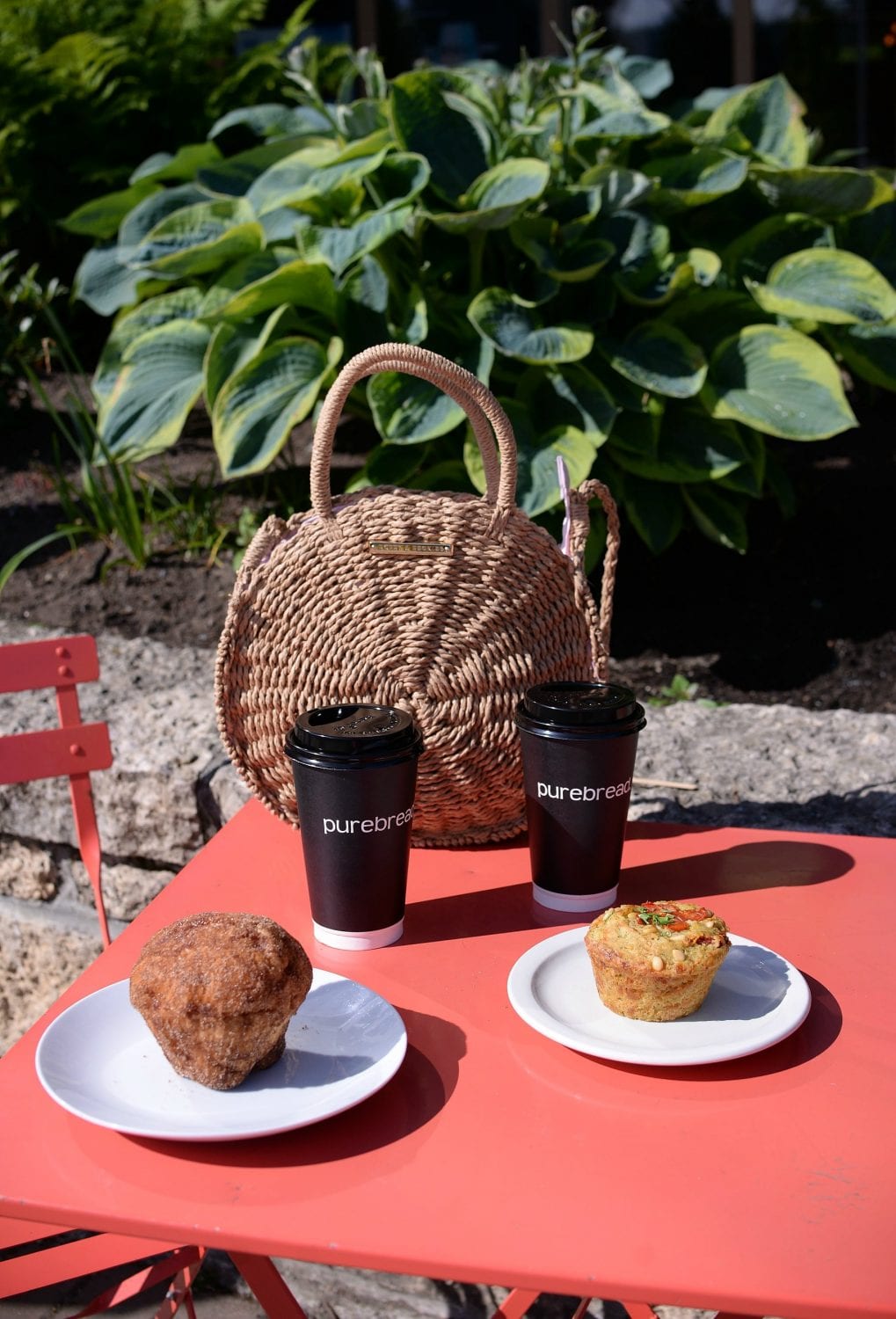 Speaking of bakeries, another fave is Hot Buns Bakery. It's located right in the heart of the Village and offers up fresh cinnamon buns, among other freshly baked goods. From croissants, muffins and danishes, this cozy café is the perfect way to start your morning. They also offer crepes and paninis if you're looking for something a little more filling, savoury and sweet.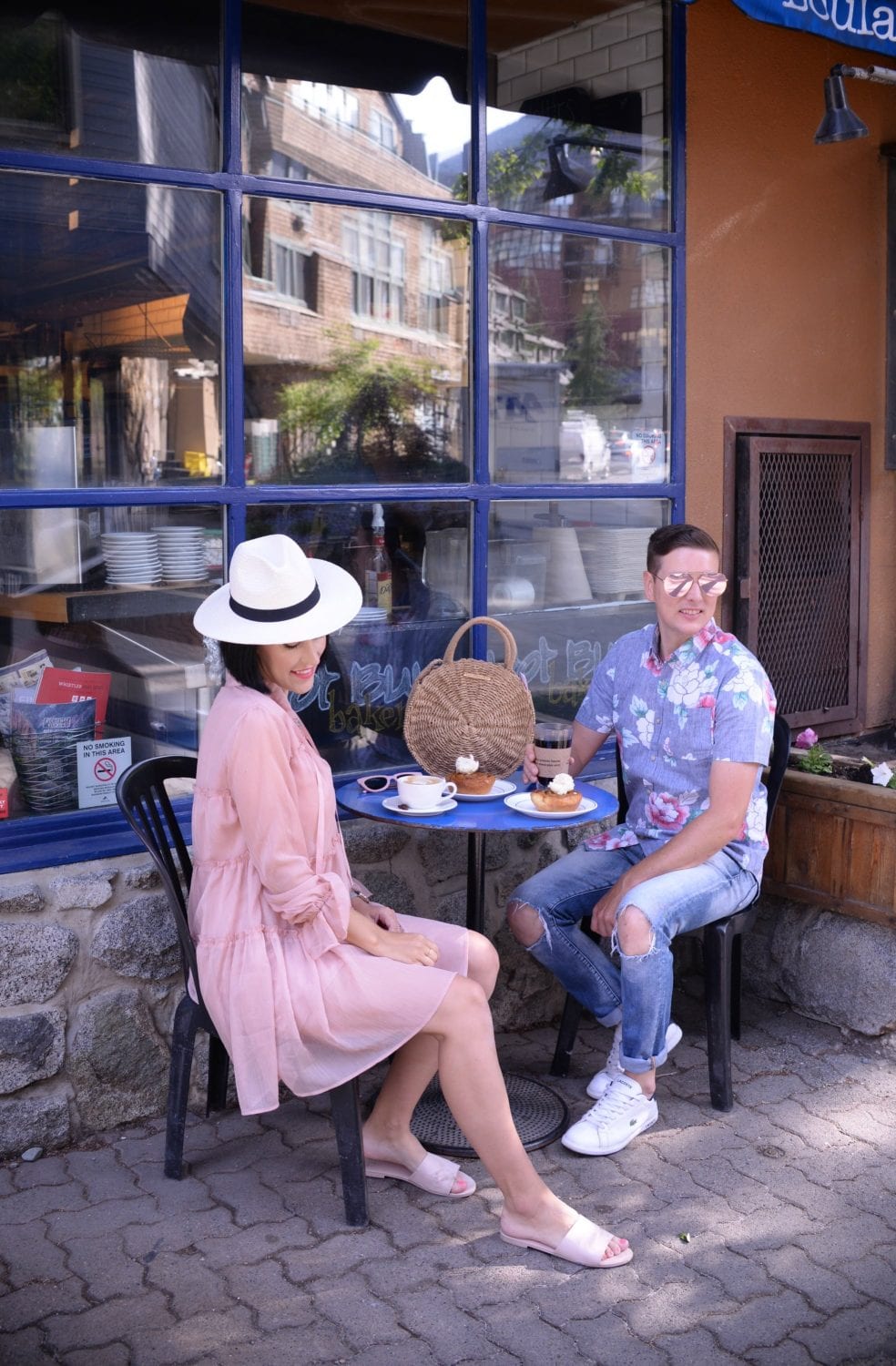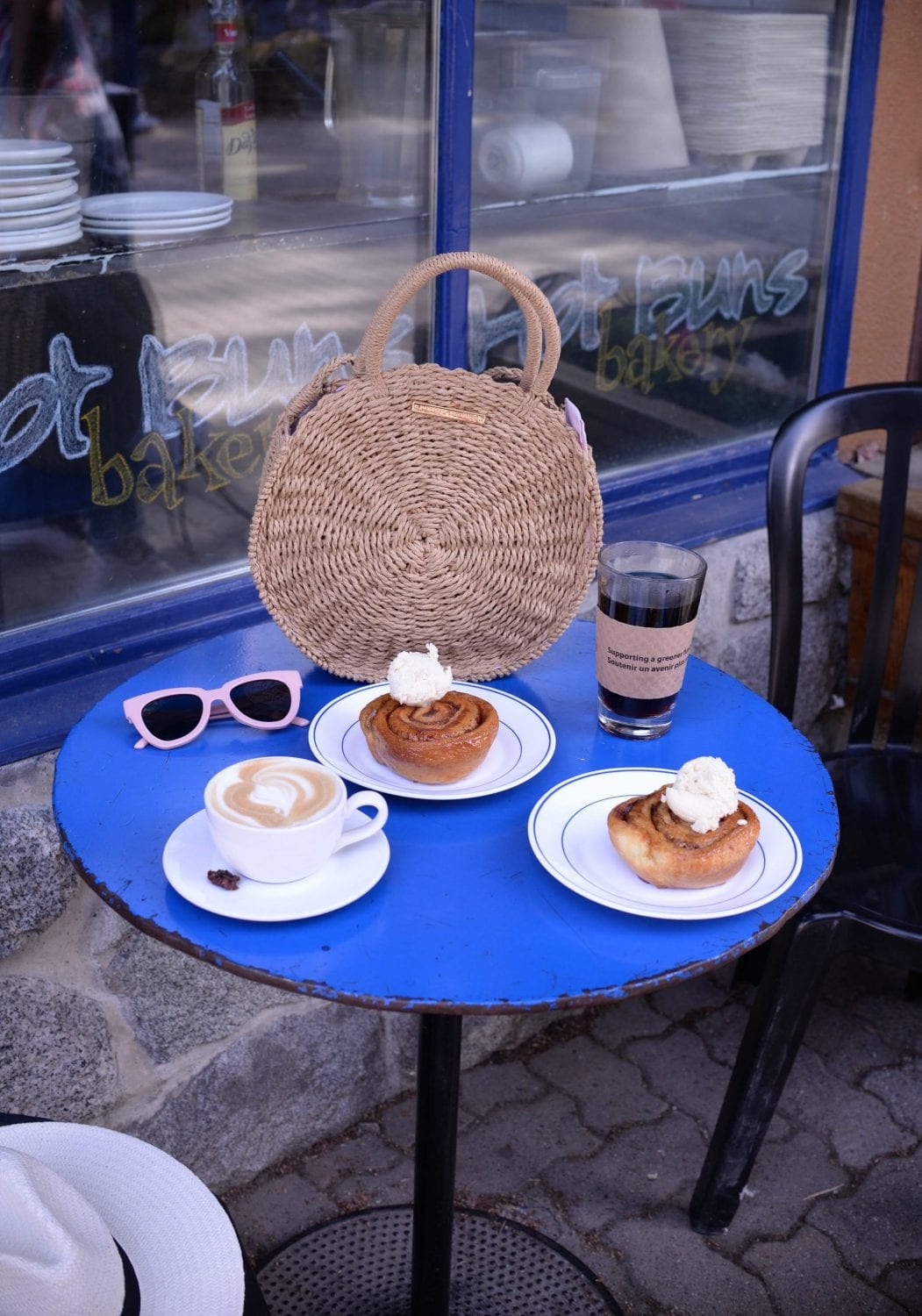 If you're looking for a laidback, affordable and full of entertainment, try El Furniture Warehouse. Everything on the menu is only $5.95, yes you read that correctly, everything is under $6. From appetizers, to soups, salads and sandwiches, everything is fresh, full of flavour and incredibly cheap. Don't let the price fool you though, all the meals are incredibly delicious. Get the crispy mac n' cheese, it's the best one I've ever had. It's the perfect spot for a light lunch.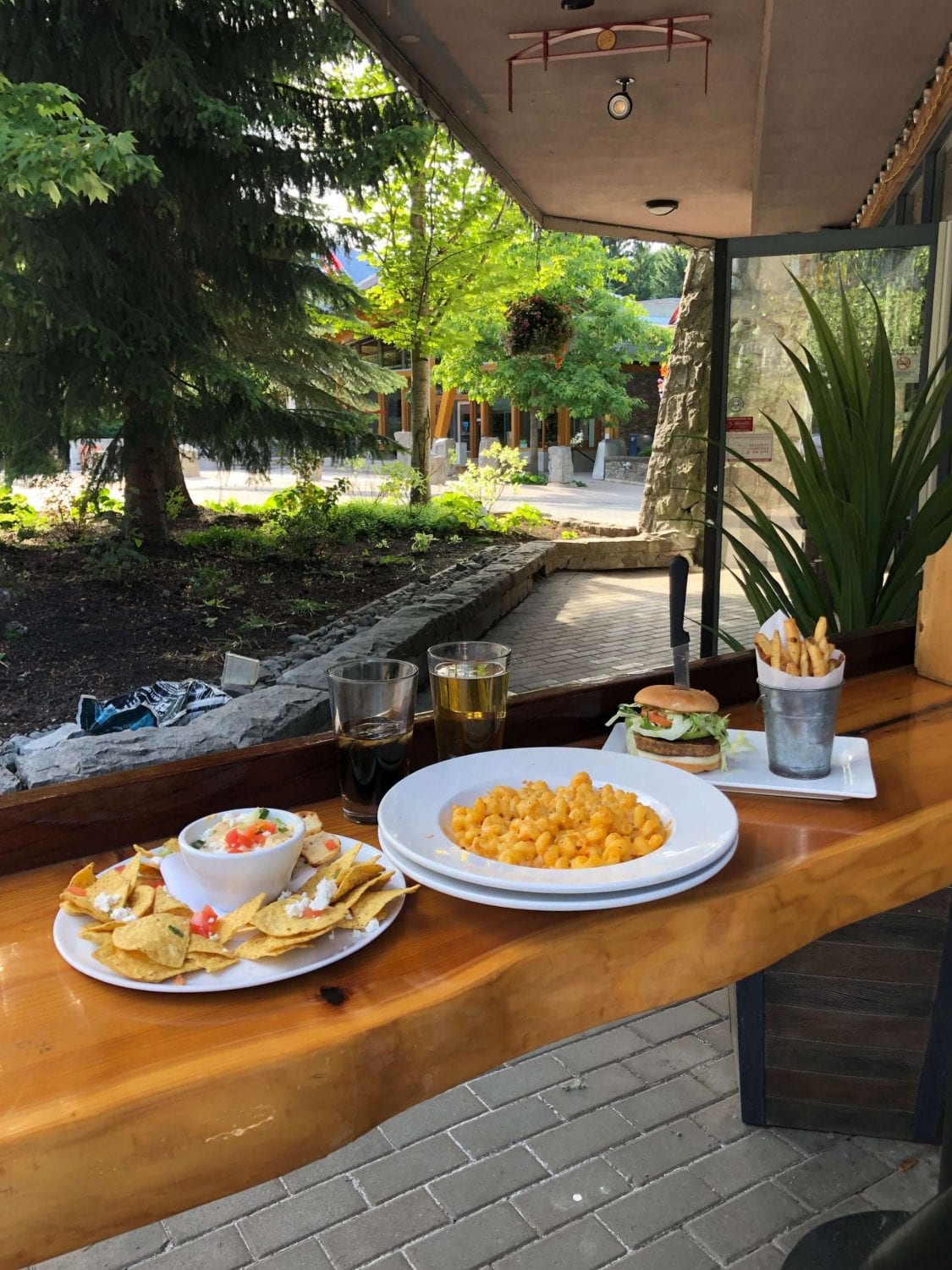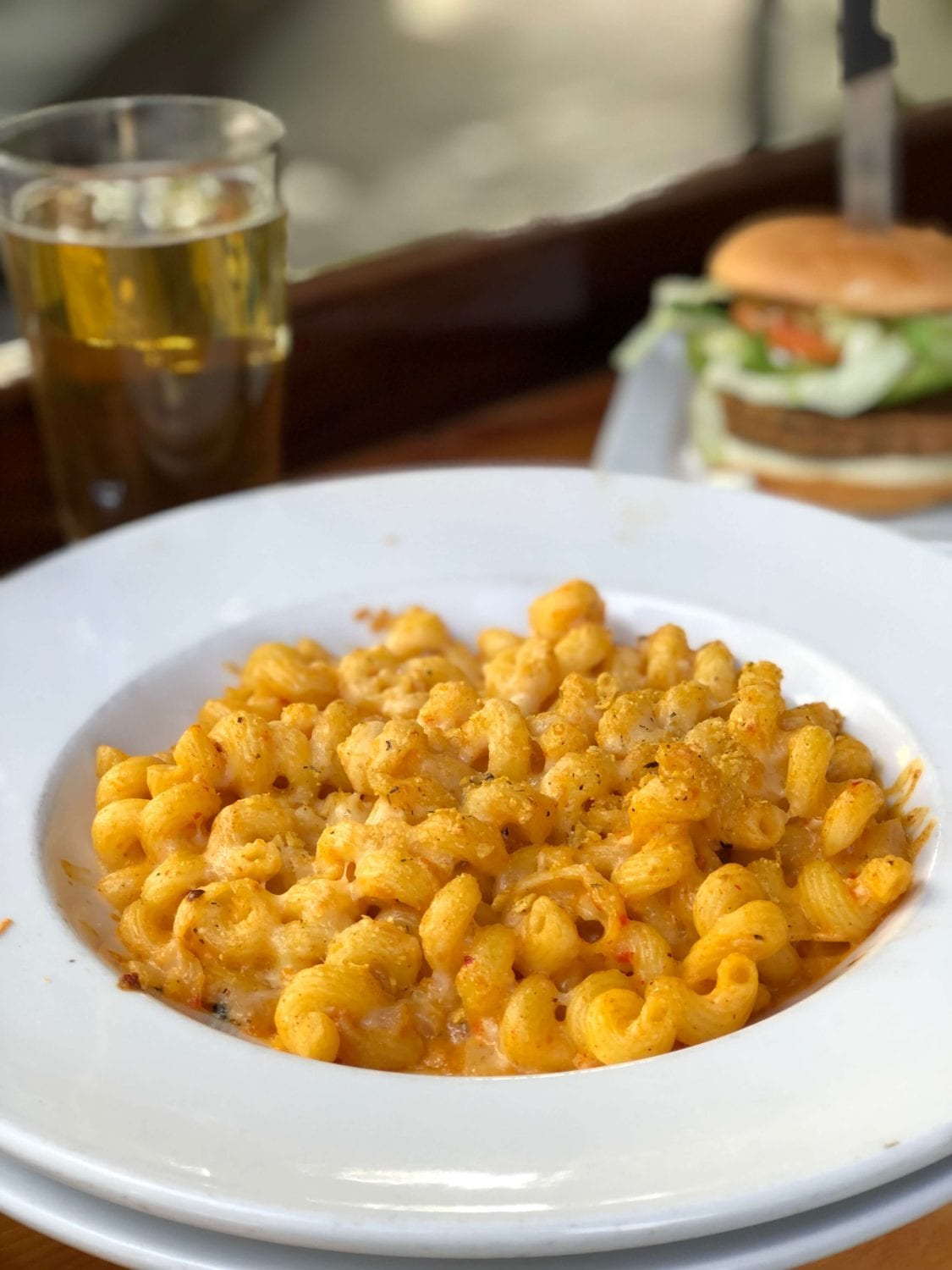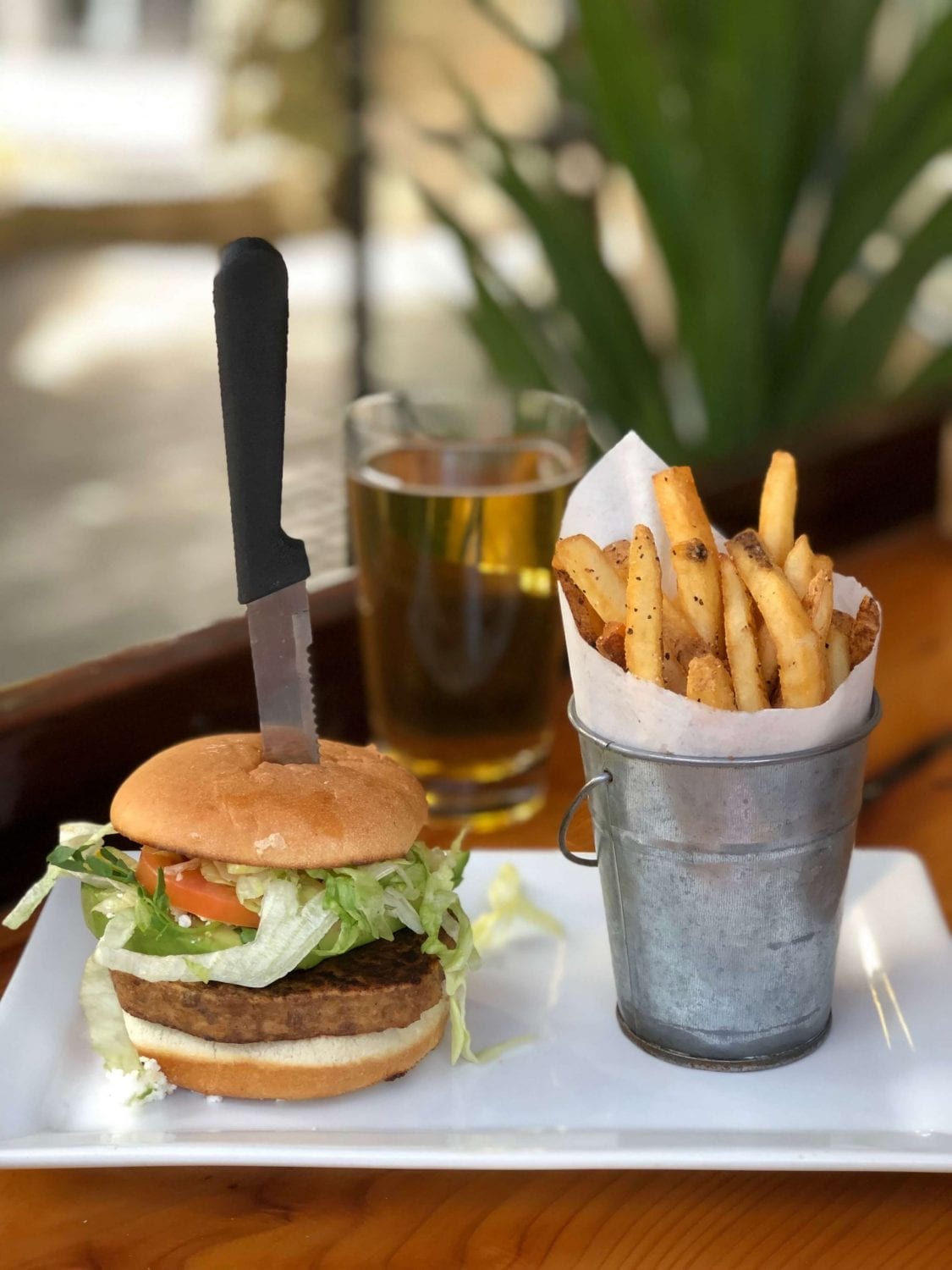 Looking for lunch and a cold one, try High Mountain Brewing. Whether you're looking for a bite to eat in their separate restaurant, or an award winning, handcrafted ale or lager, this is the place to be in the evening. It offers unlimited TV viewing to catch all those sport games and cozy fireplaces for those romantic date-nights. It's a mix of barbeque and rotisserie classics, with over-burning pizzas made from scratch. It doesn't get any better than pizza and beer, does it?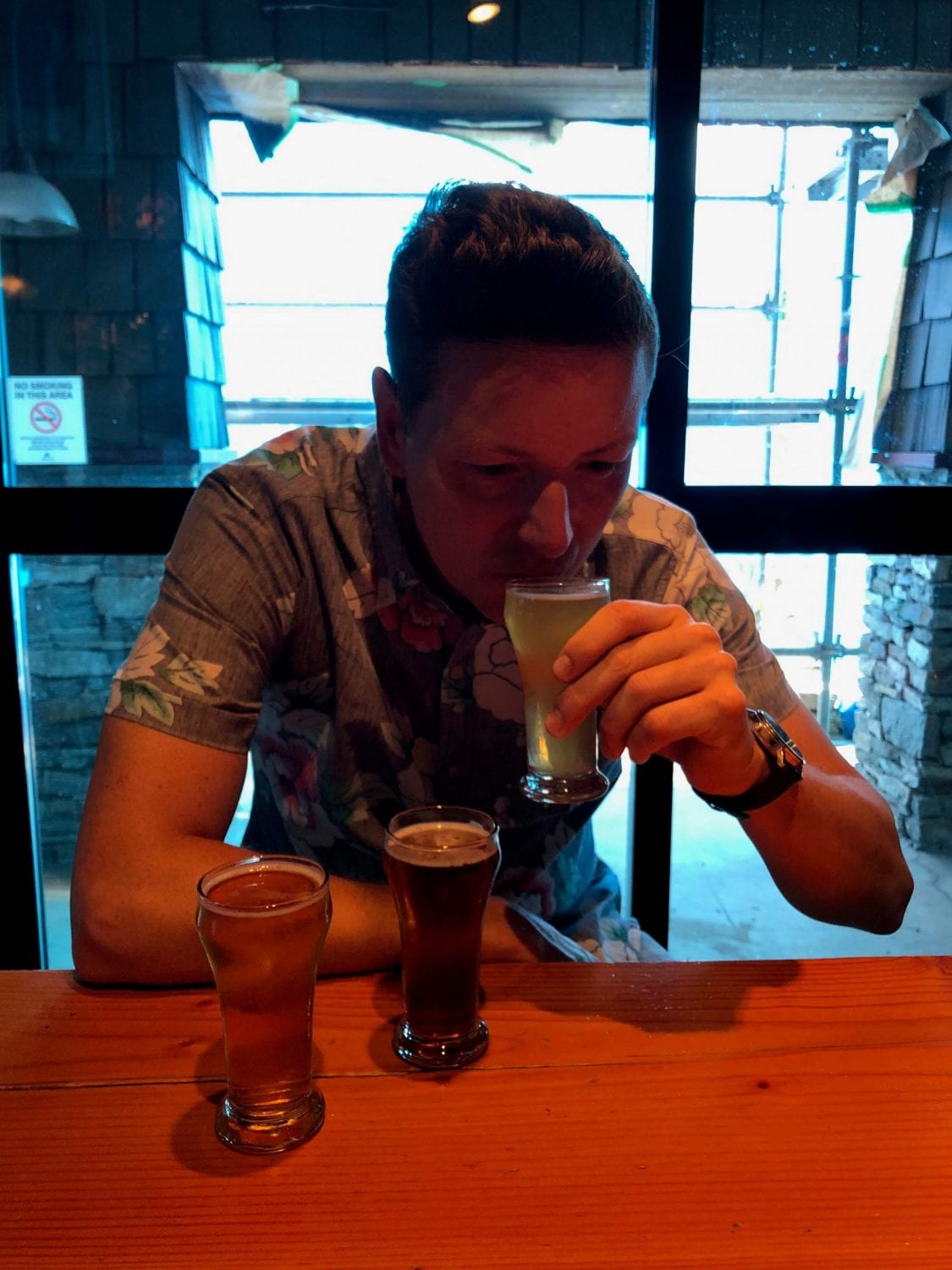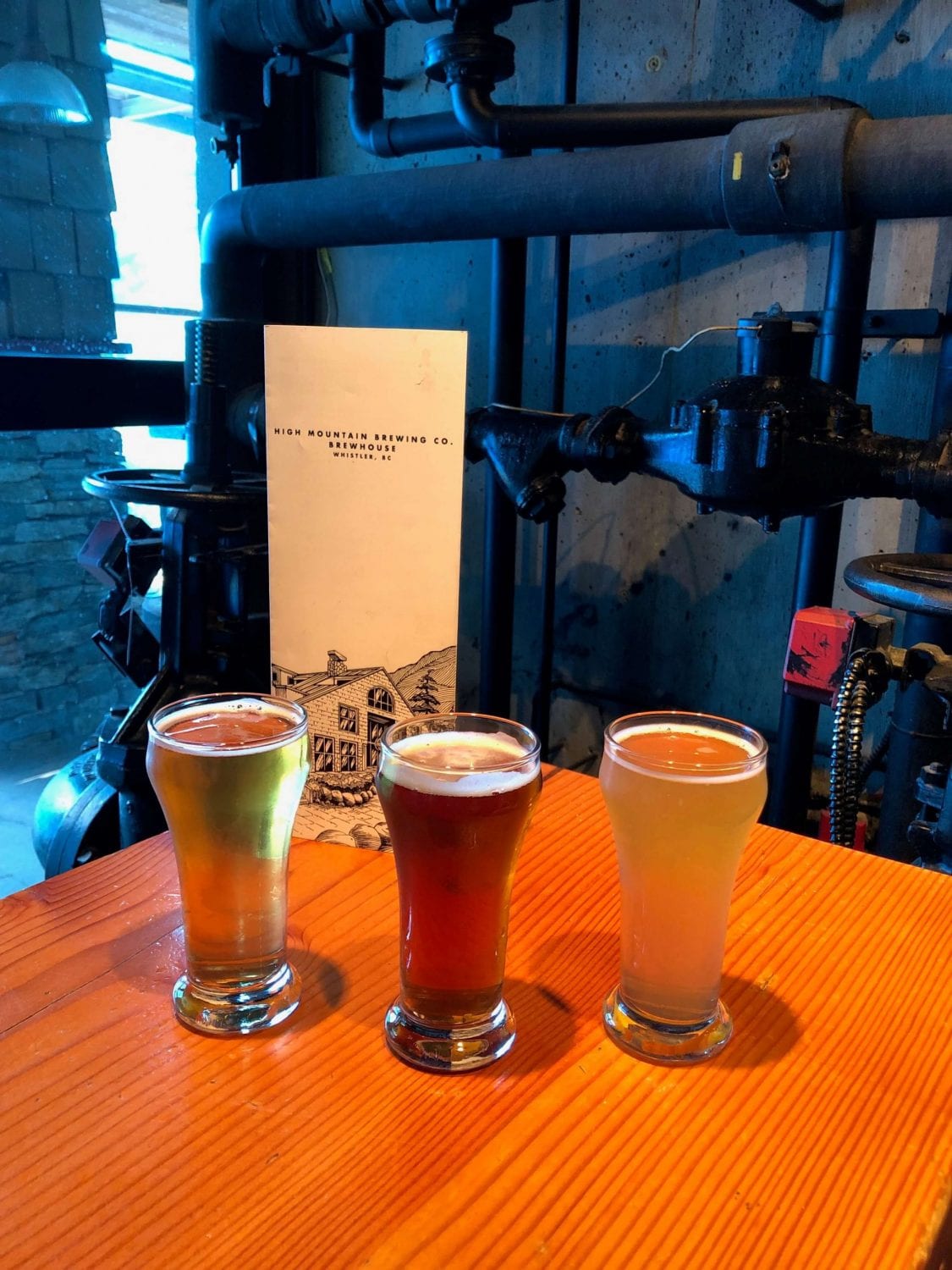 BG Urban Grill is another excellent choice for dinner. Their goal is to not only provide delicious food and drinks, but memories that can last a lifetime. They use nothing but fresh and local produce to create all their mouth-watering dishes and take extreme pride in offering up an internationally inspired menu. From the far East to Europe, to central and south America and beyond, these multiple cuisine offers ensure you find something new and exciting to try.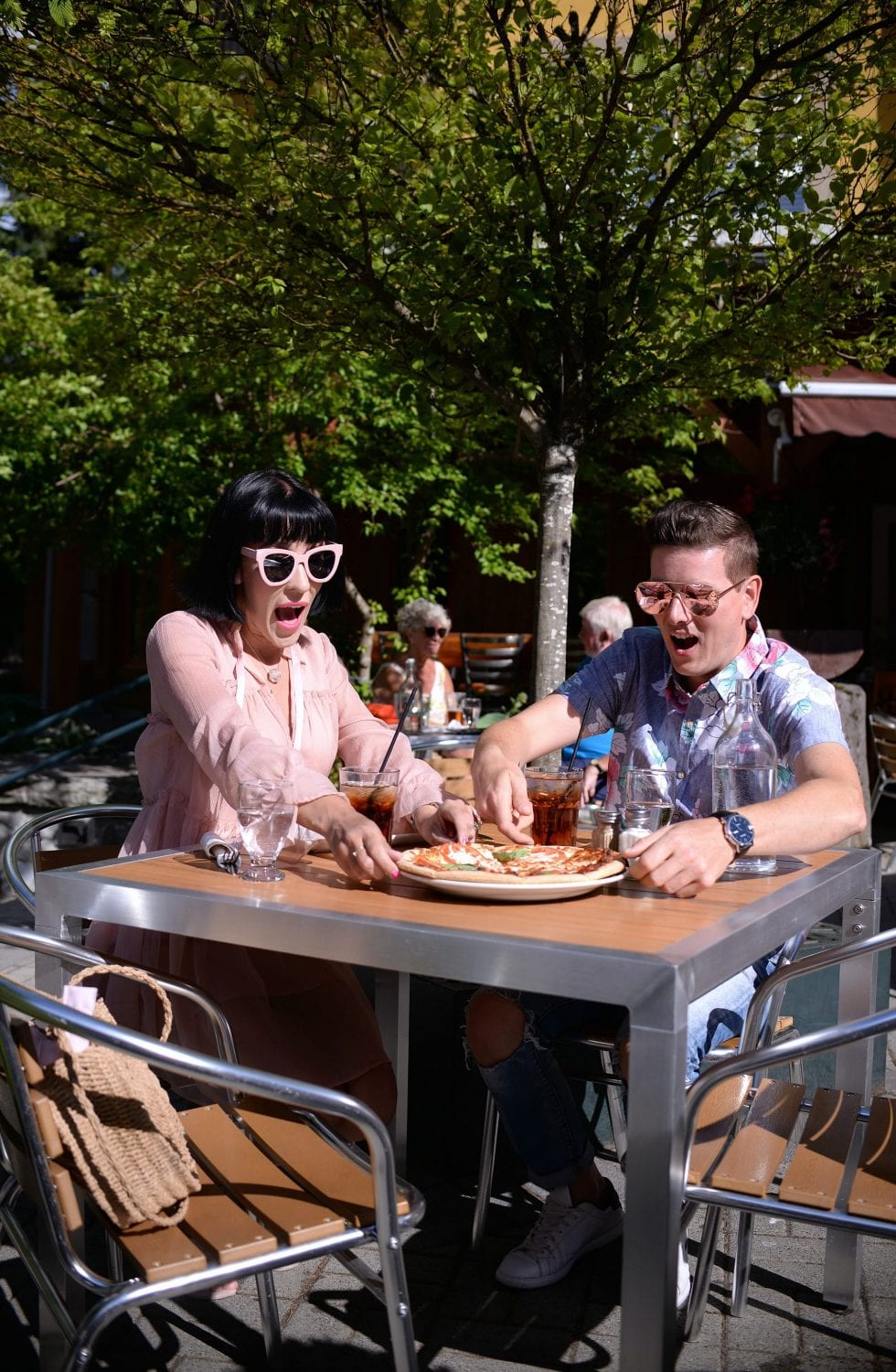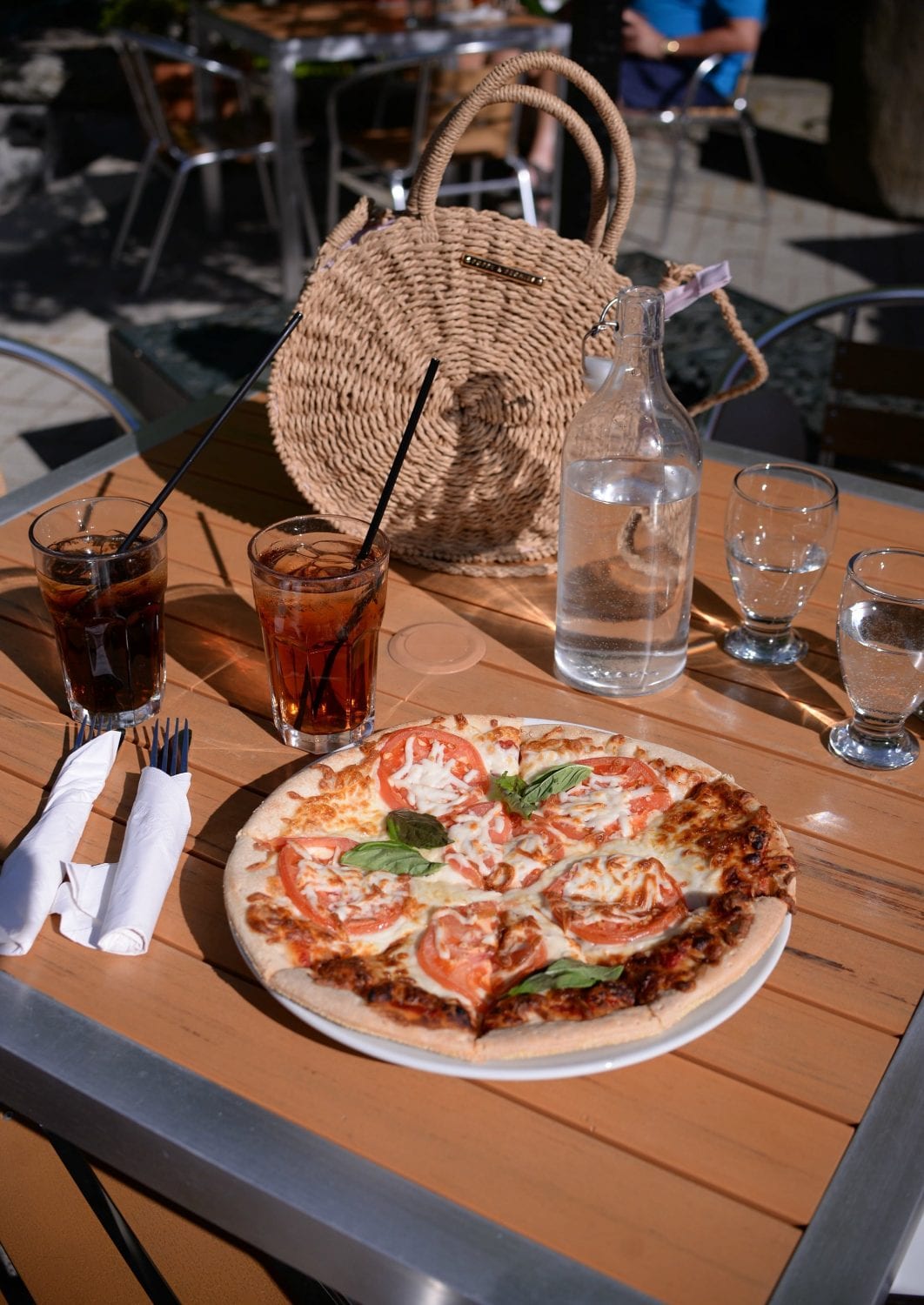 For a sweet treat after dinner or any time of the day, you can't come to Whistler without indulging in a Crazy Cow Ice Cream or two. COWS Ice Cream is handmade and made of the highest quality ingredients, including 16% butterfat. Their old-fashioned recipes are mixed slowly, keeping the air out and leaving only great-tasting creamy ice cream behind! Every scoop contains fresh cream and real eggs, served in a handmade waffle cone.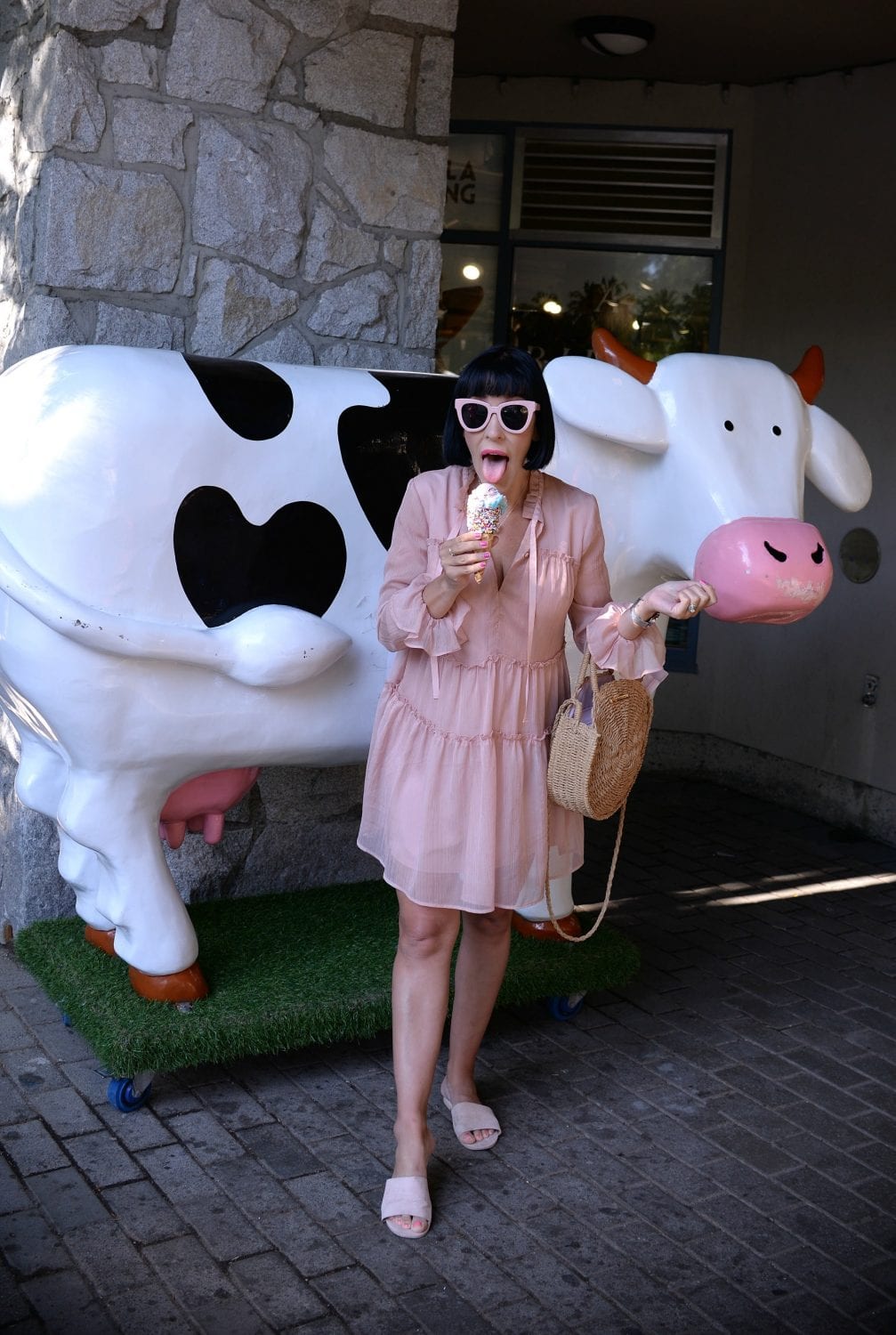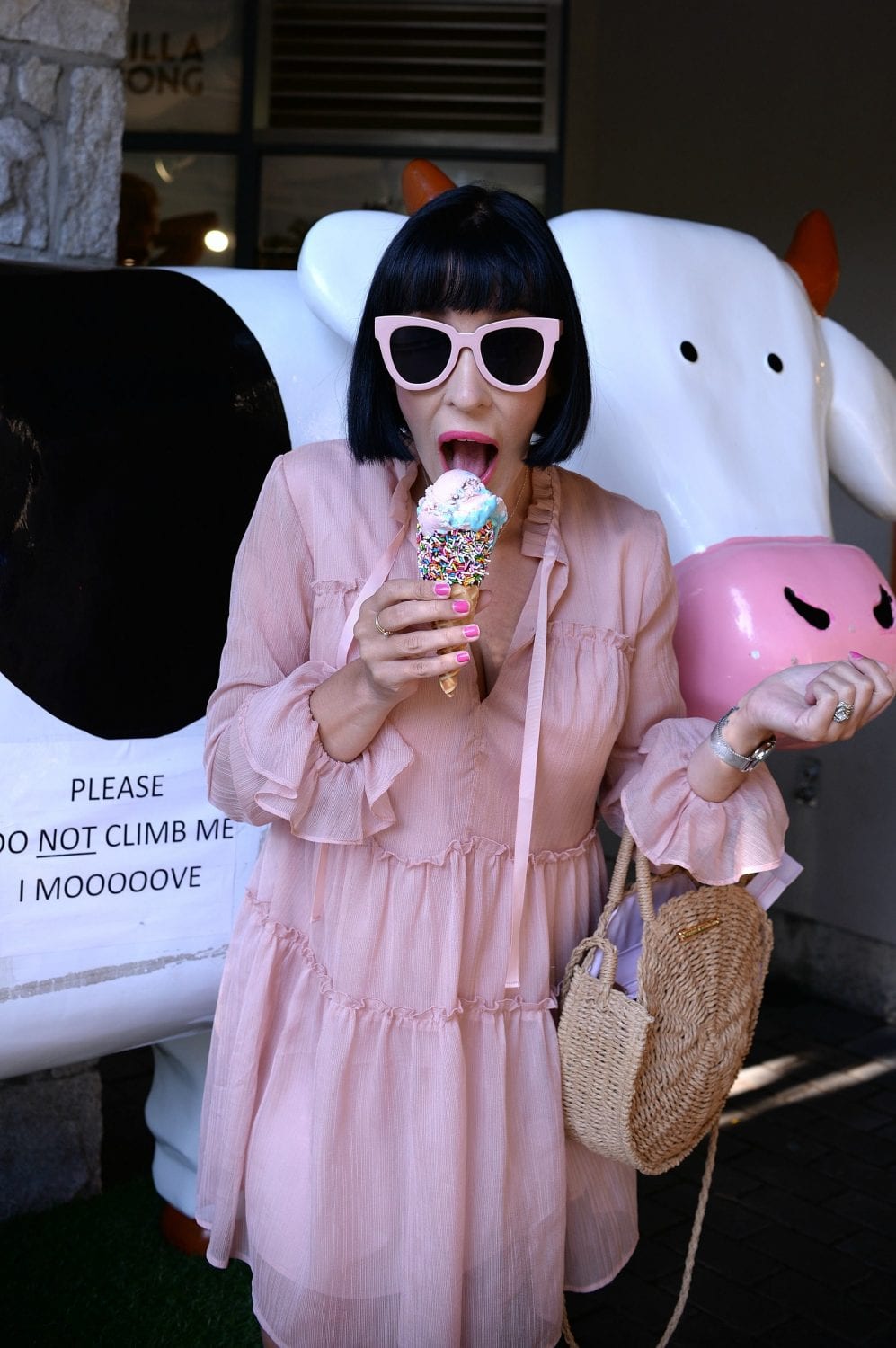 I already did an entire blog post on Whiski Jack Resorts Northstar, but if you're looking for a place to call home while you're visiting Whistler, this is the place to be.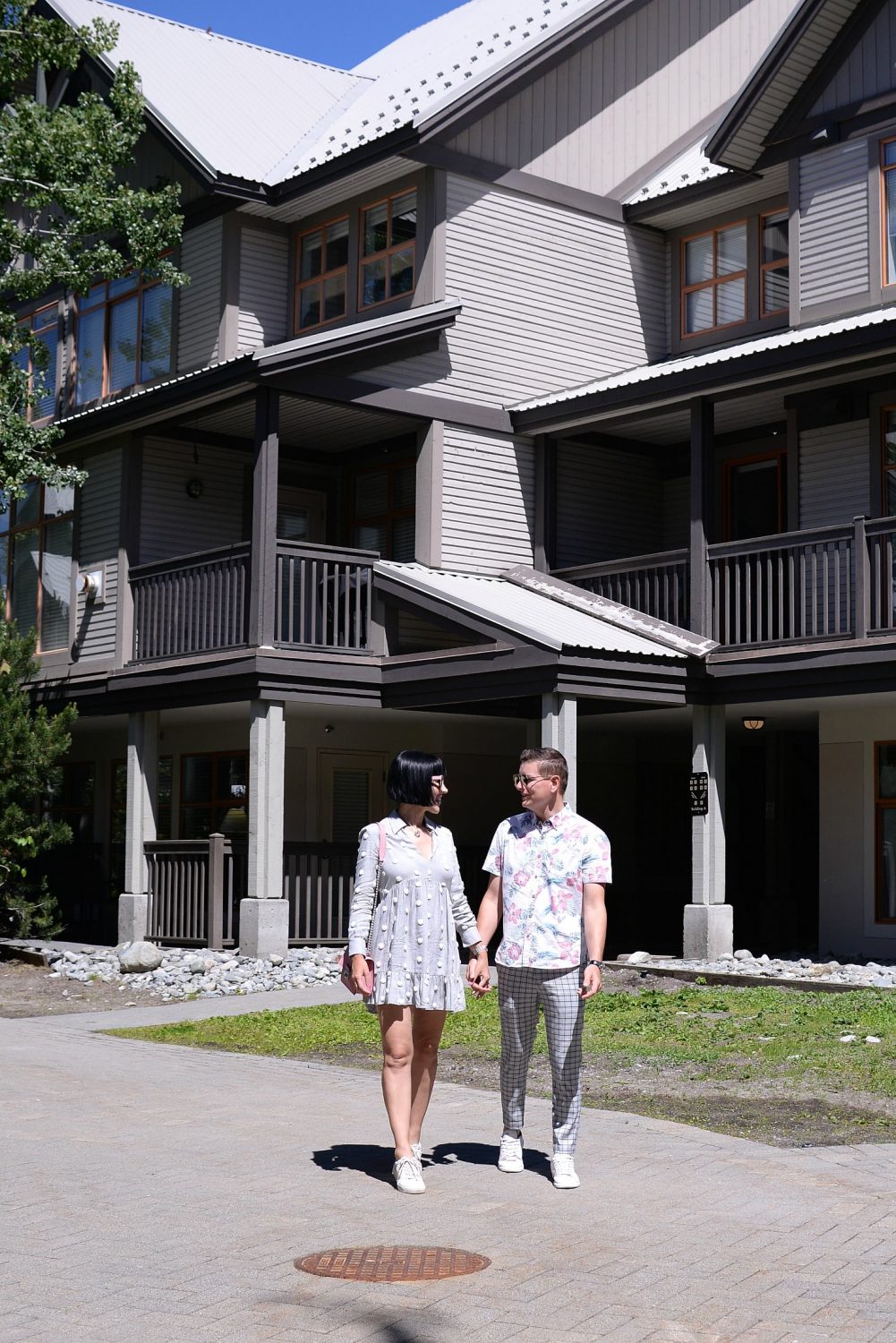 Just a few more fun photos that we captured around town!