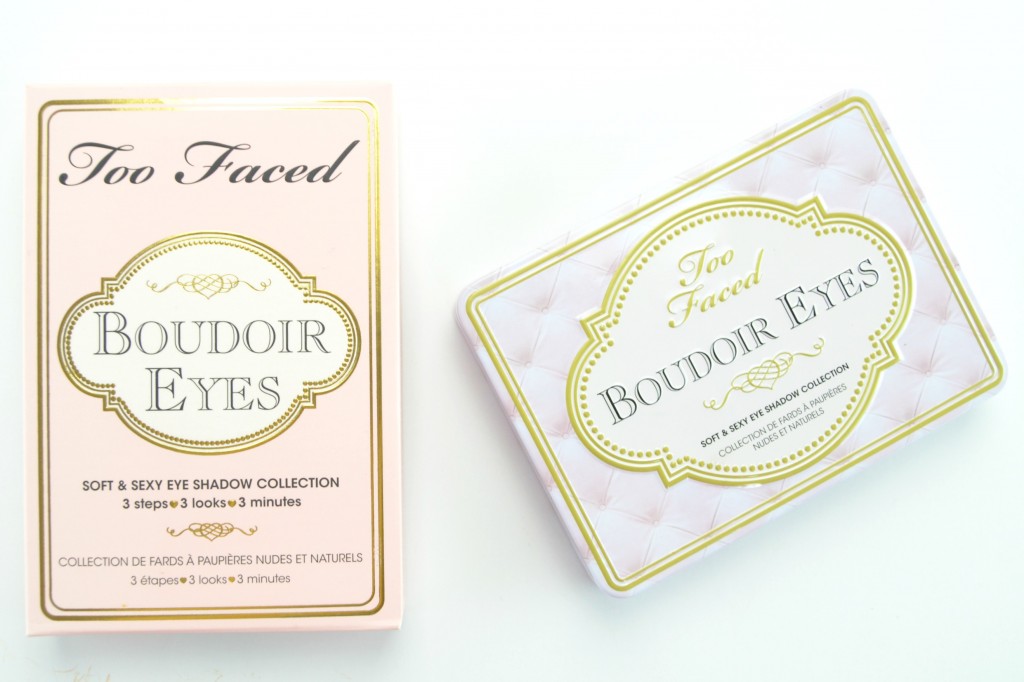 Bedroom Eyes
Although not a new product, I've re-fallen in love with Too Faced Boudoir Eyes Soft & Sexy Eye Shadow Collection, which effortlessly allows you to create 3 different bedroom eye looks in 3 minutes in 3 easy steps.
Too Faced Boudoir Eyes comes packaged in a beautiful, collectable tin along with a how-to Glamour Guide to help you create 3 sexy looks. This 9 pan palette contains 3 (.07oz) slightly larger and lighter shades that are designed to be your all-over lid shade along with 6 (.03oz) cool toned eyeshadows. It's divided into 3 rows, the top row is your everyday daytime look, the middle is your classic look that can take you from the office to cocktail hour and the bottom row if your fashion look for those days when you're feeling a little adventurous and looking to play with a slightly darker colour palette.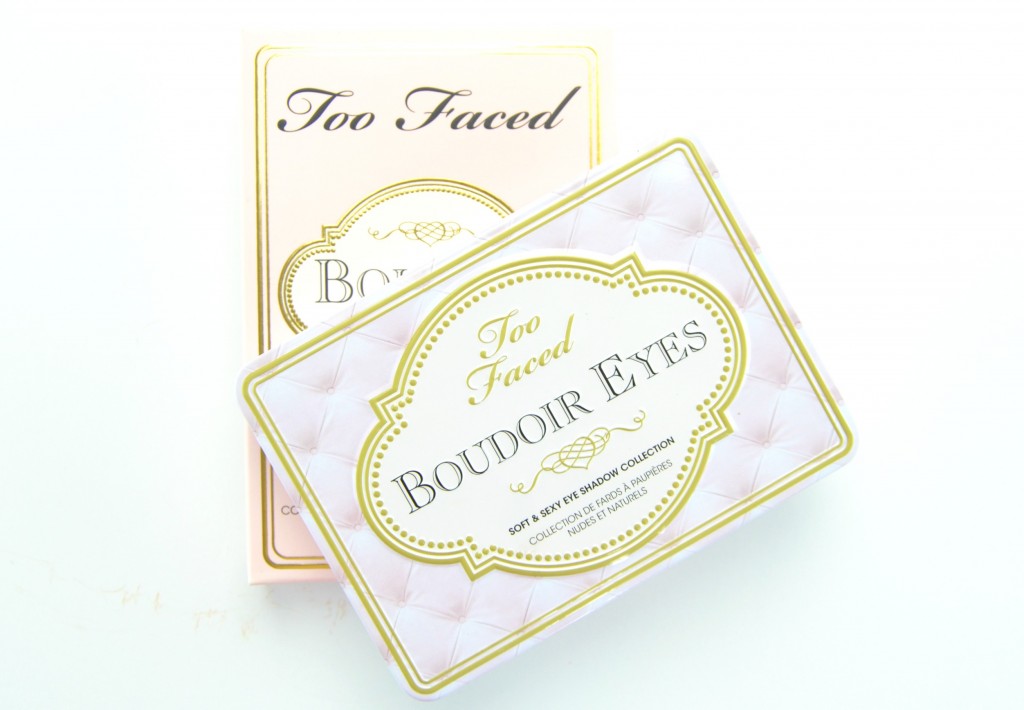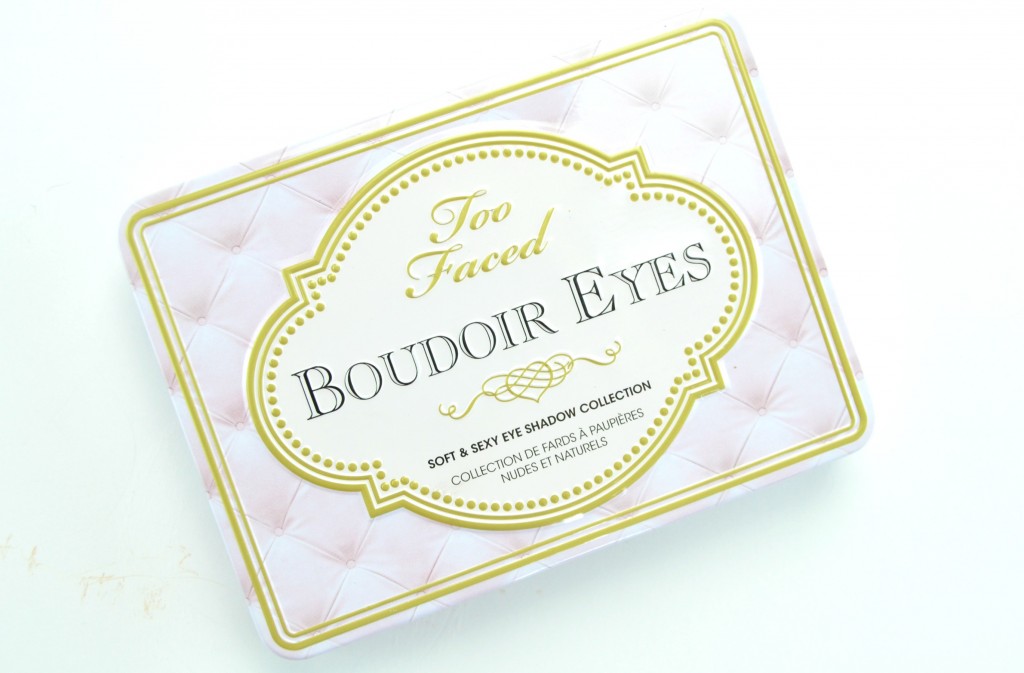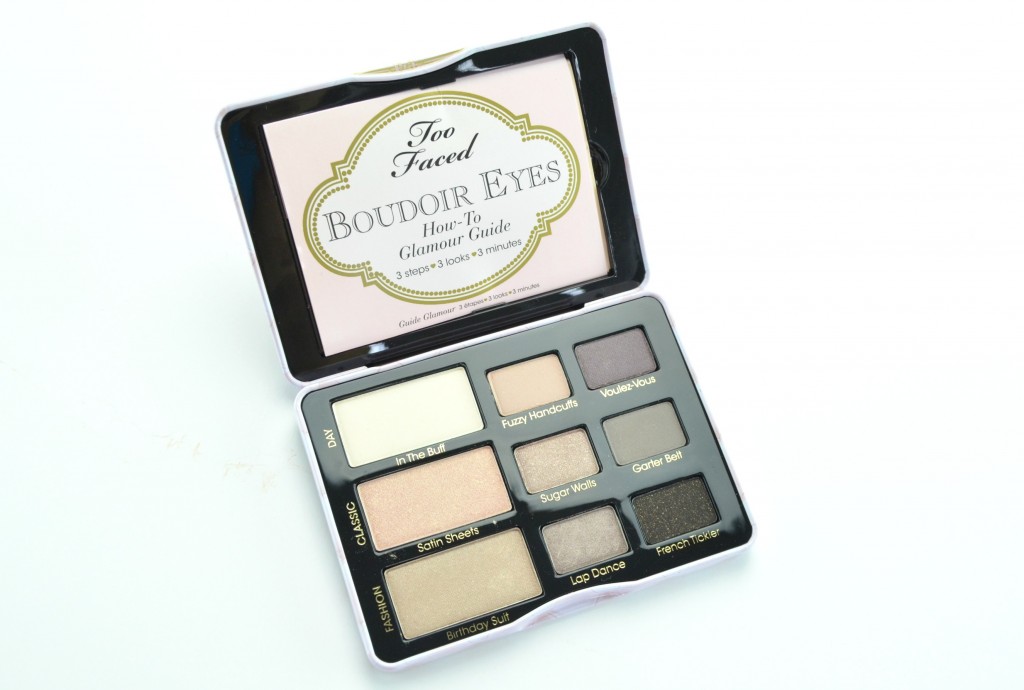 Each shade in the Too Faced Boudoir Eyes has an incredible rich and creamy, incredibly soft, finely-milled texture. Each shade blends effortlessly into the skin for a natural, seamless, flawless look. It's extremely pigmented with true opaque colour in a single swipe. It's buildable, yet incredibly lightweight and you can easily achieve true colour payoff with a single stroke. It's long lasting, even without a primer, no creasing or fading throughout the day. It features an excellent array of both matte, satin, glitter, and shimmer finish to help to achieve endless amounts of looks for both day and evening.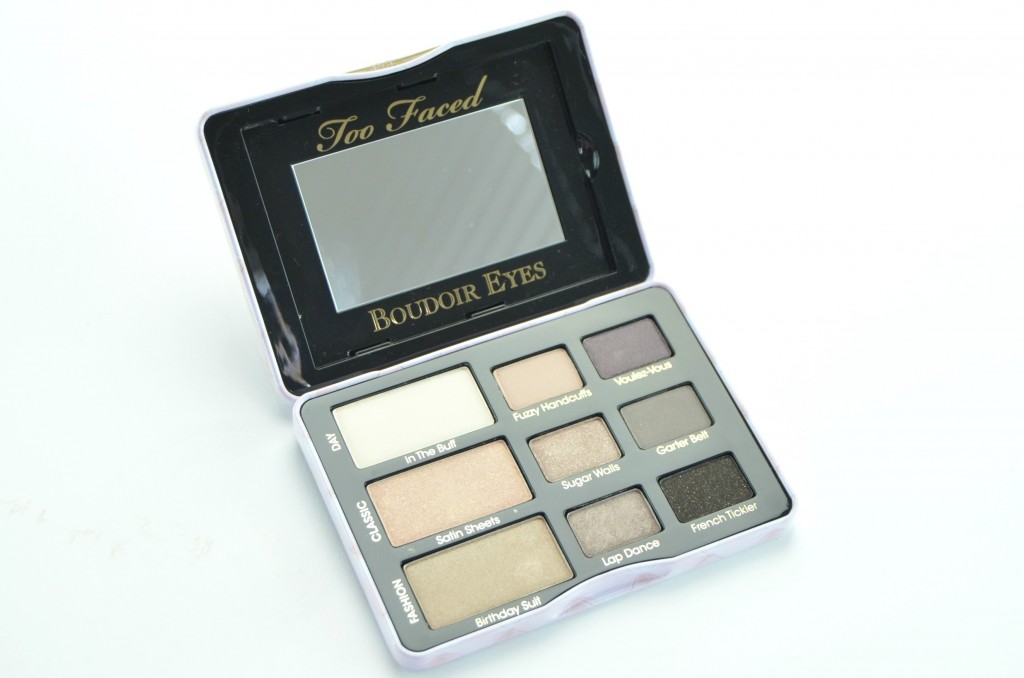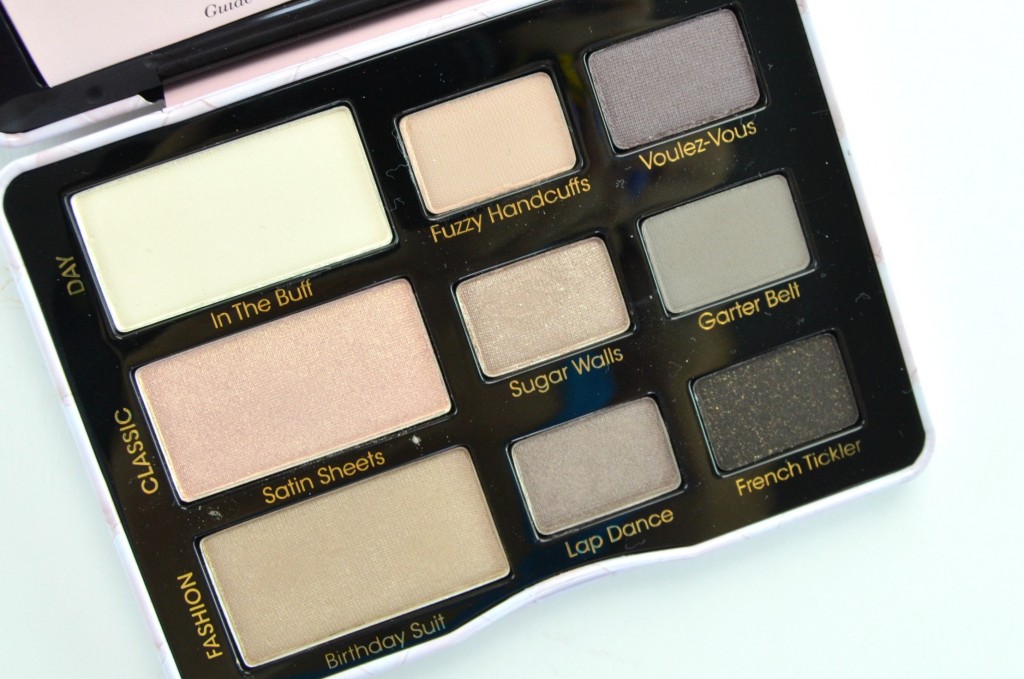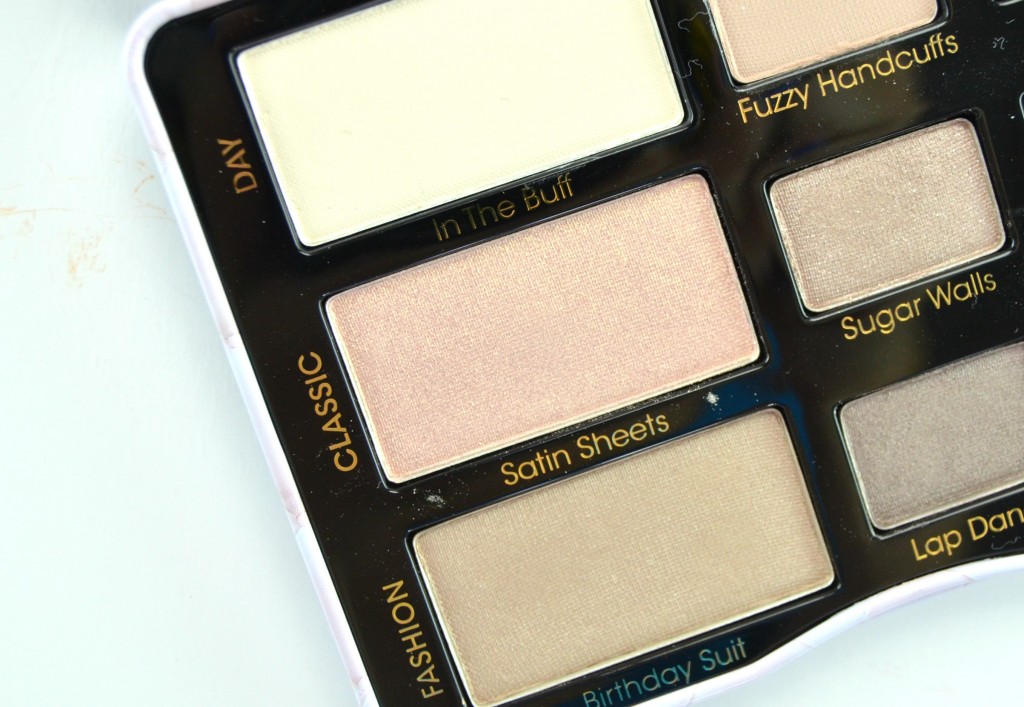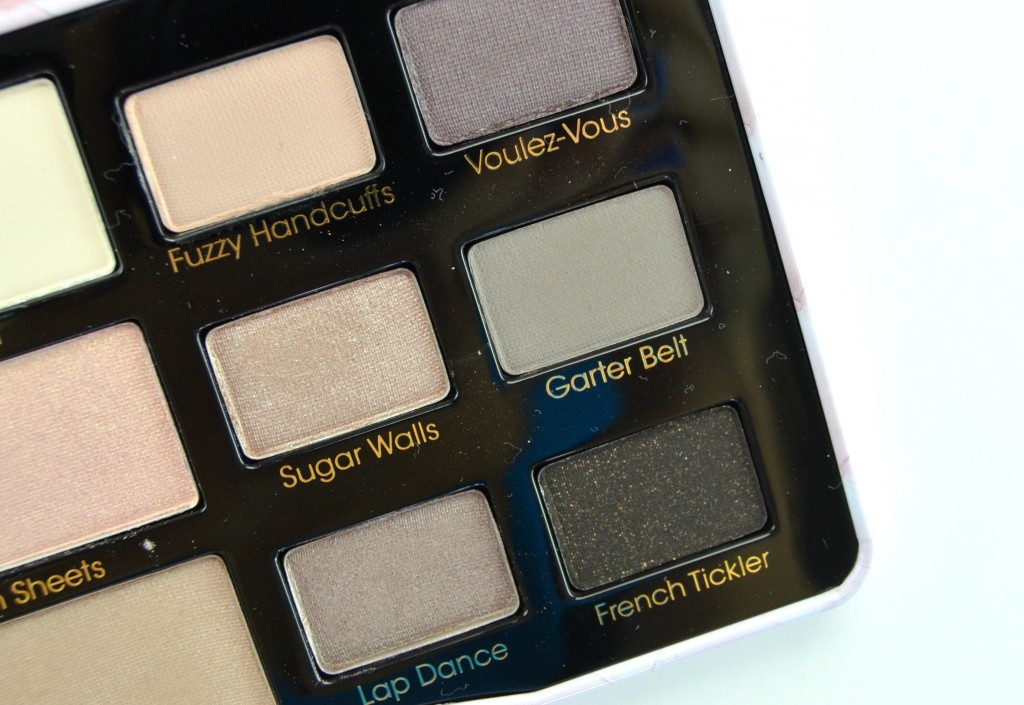 Your day look features In the Buff which is a beautiful matte bone, Fuzzy Handcuffs which is a stunning nude with a stain finish and Voulez-Vous which is a deep rich plum with a slight shimmer finish.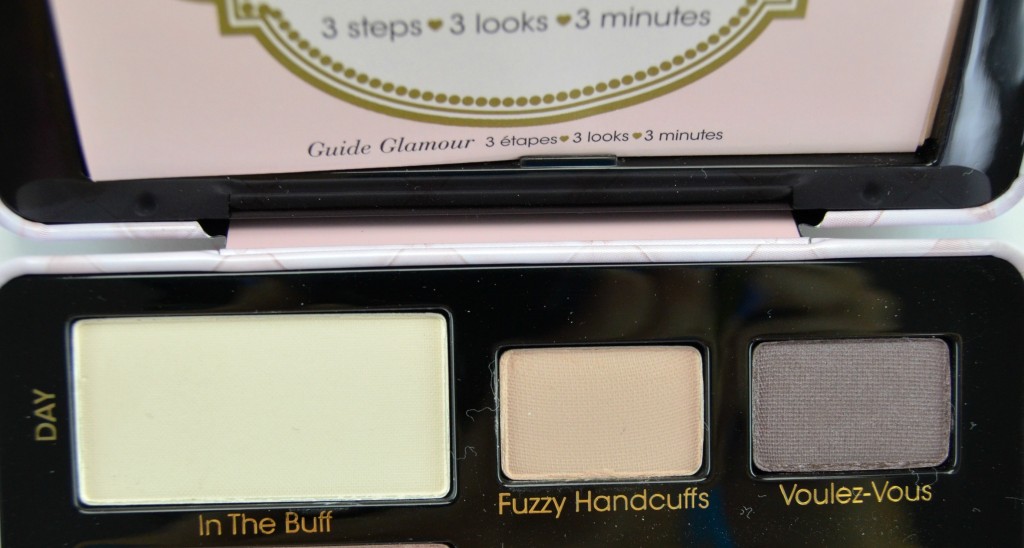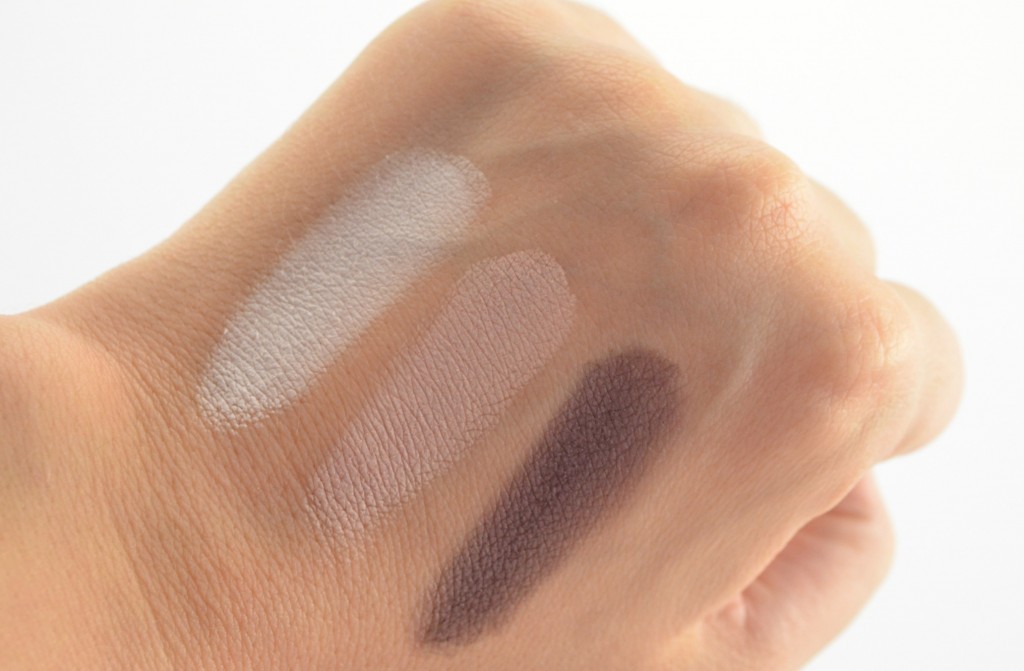 Your classic look features Satin Sheets which is a golden pink with slight shimmer, Sugar Walls which is a nude-mauve shimmer with silver micro-glitter and Garter Belt which is a matte smoky grey.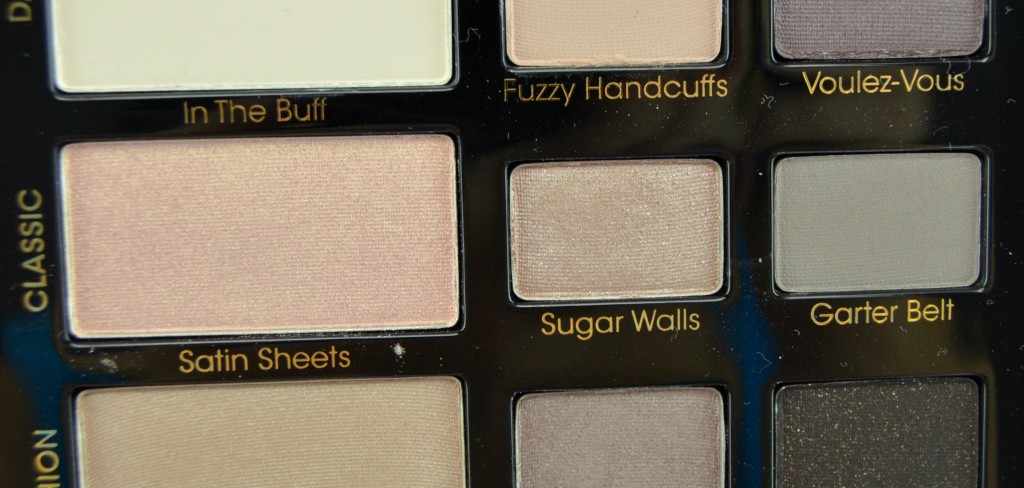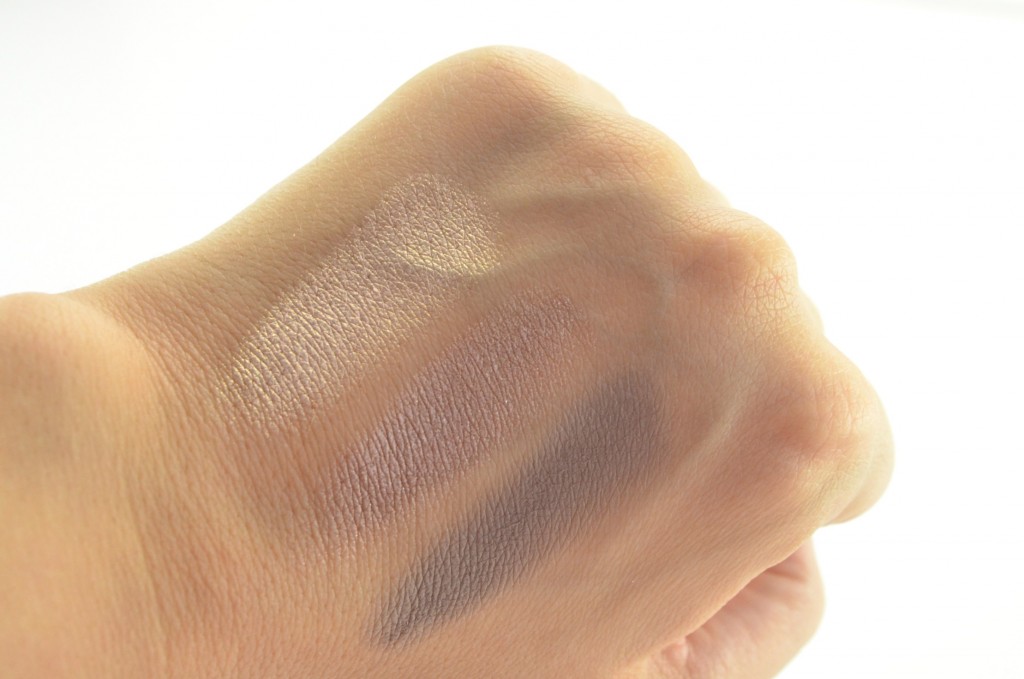 Your fashion look features Birthday Suit which is a sheer linen shimmer, Lap Dance which is a stone violet with slight shimmer and French Tickler which in an intense matte black with gold micro-glitter.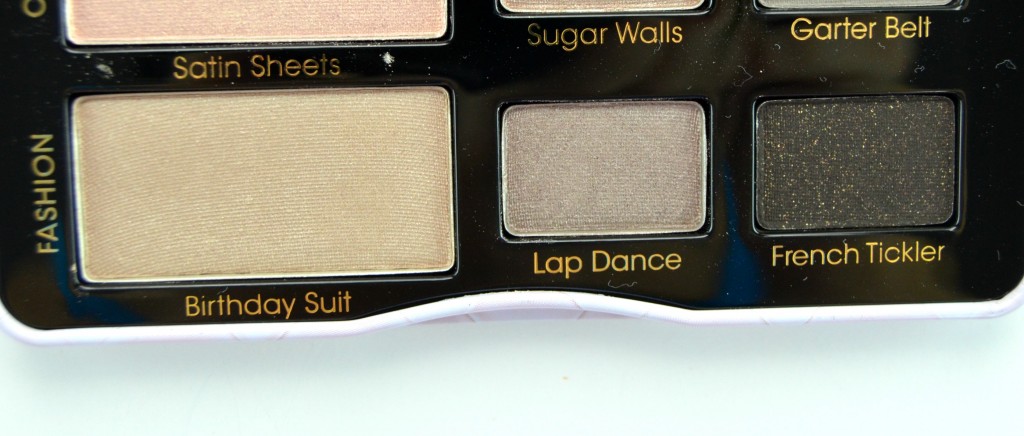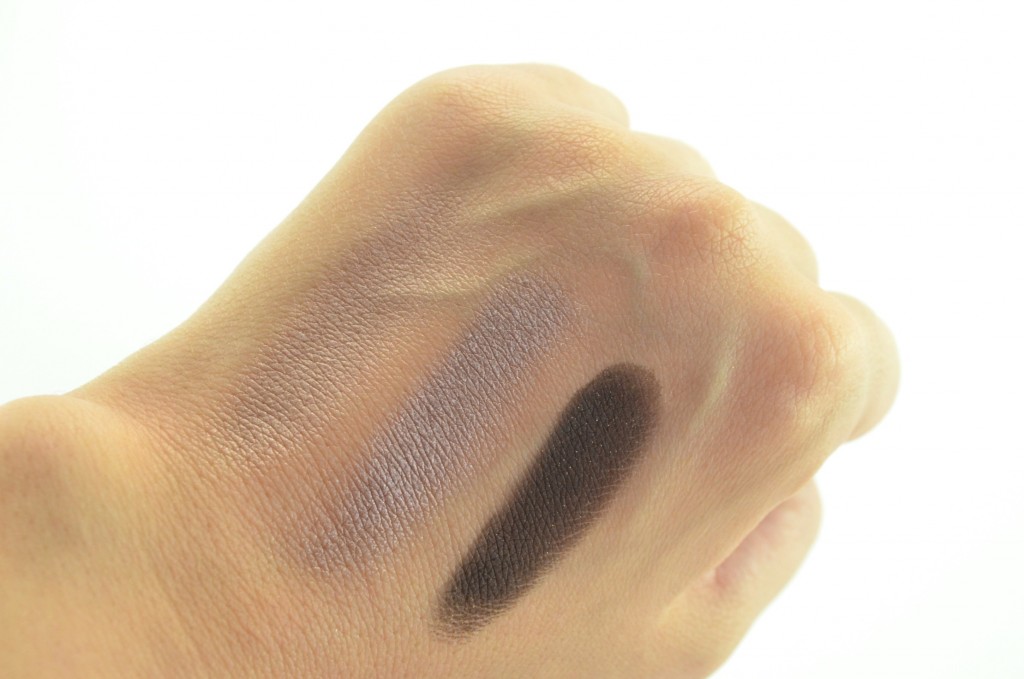 Too Faced Boudoir Eyes has literary been my go-to palette for the past few weeks. It has a wonderful combination of wearable shades that can easily take me from day to night. It allows me to create the perfect smokey eye look that's suitable for everyday wear. There's a nice balance of both matte and shimmer finishes, allowing for great contrast. In most palettes, you never really receive a good black shadow to help define and create depth to the look, but French Tickler is absolutely stunning (and might I say) one of my favourite black eyeshadows to date? It's extremely pigmented and can also double as an eyeliner. It retails for $45.