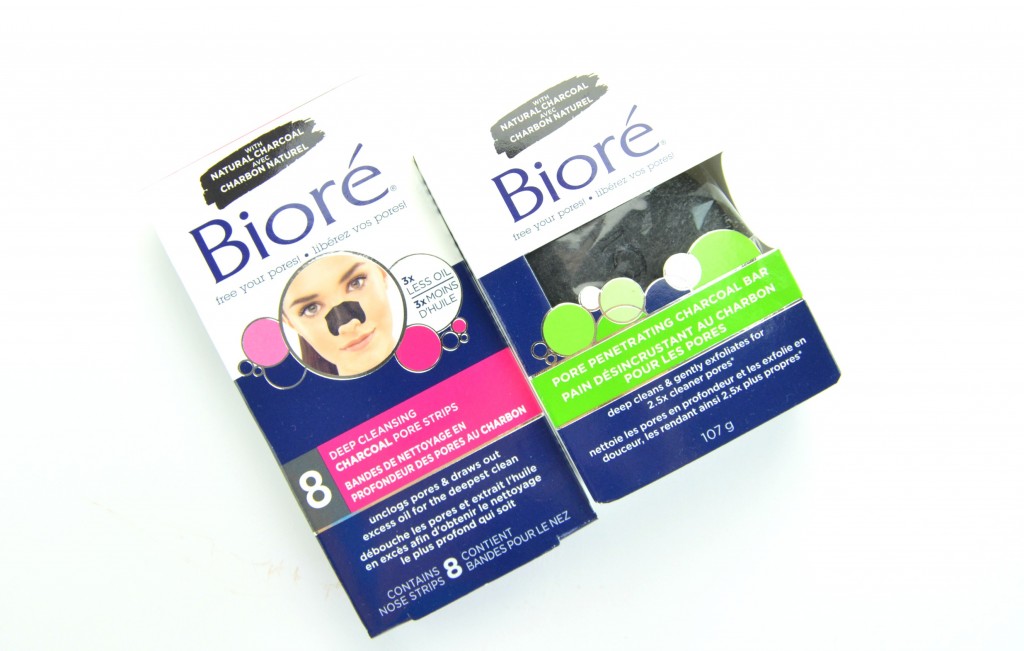 Black is the new black
You may remember last year's blog post on the new Bioré Skincare Charcoal Collection, and just how beneficial charcoal can be in your everyday skincare routine, while Bioré is back with three new products to this extremely popular lineup. Whether you're looking for a deep down clean or to keep your skin shine-free this summer, these new cutting-edge formulas will be sure to give you a clean, smooth and flawless skin just in time for warmer weather.
Bioré infamous pore strips now come with newly formulated charcoal ingredients to help act as a magnet to pull out all toxins that may be trapped deep underneath the skin's surface. It will not only help keep your skin clear of breakouts, whiteheads and blackheads, but will reduce oil for a full 24 hours. Overtime it helps to absorb excess oil so you'll not only see 3x less oil, but it will help to reveal healthy, beautiful looking skin. These new strips are applied the same as the originals, but are in black instead of white. Simple wet nose, peel and apply. It helps to smooth down each side and press to ensure good contact with the skin. Leave on for 10 to 15 minutes, or until the strip is stiff and almost crunchy. Slowly and carefully peel off the strip, starting at the edge and working your way towards the centre of the nose.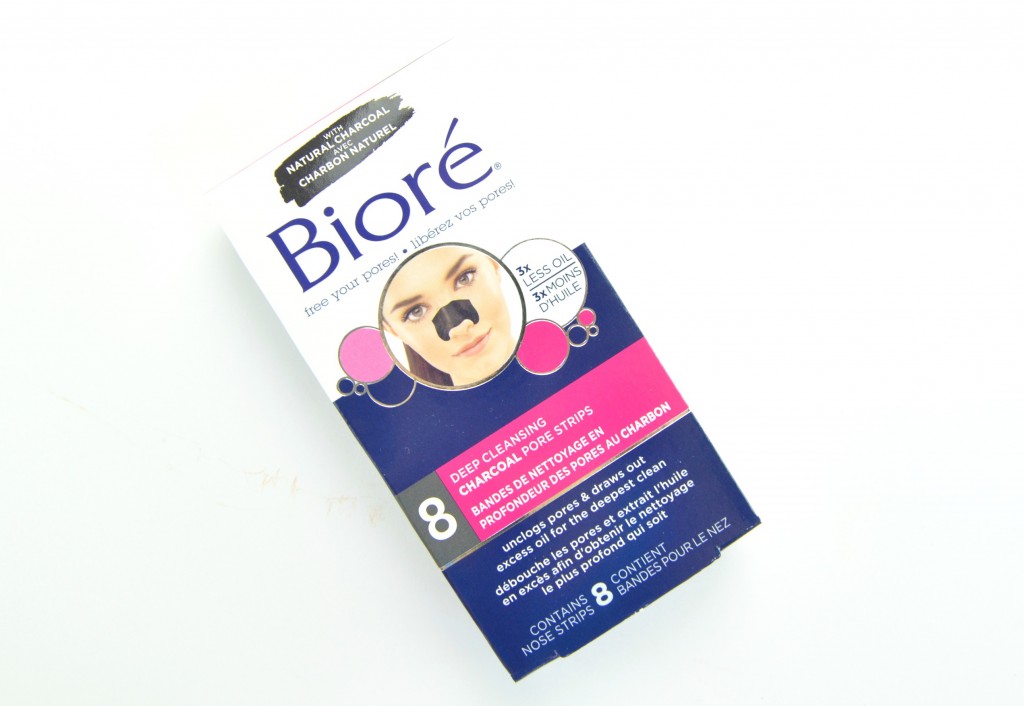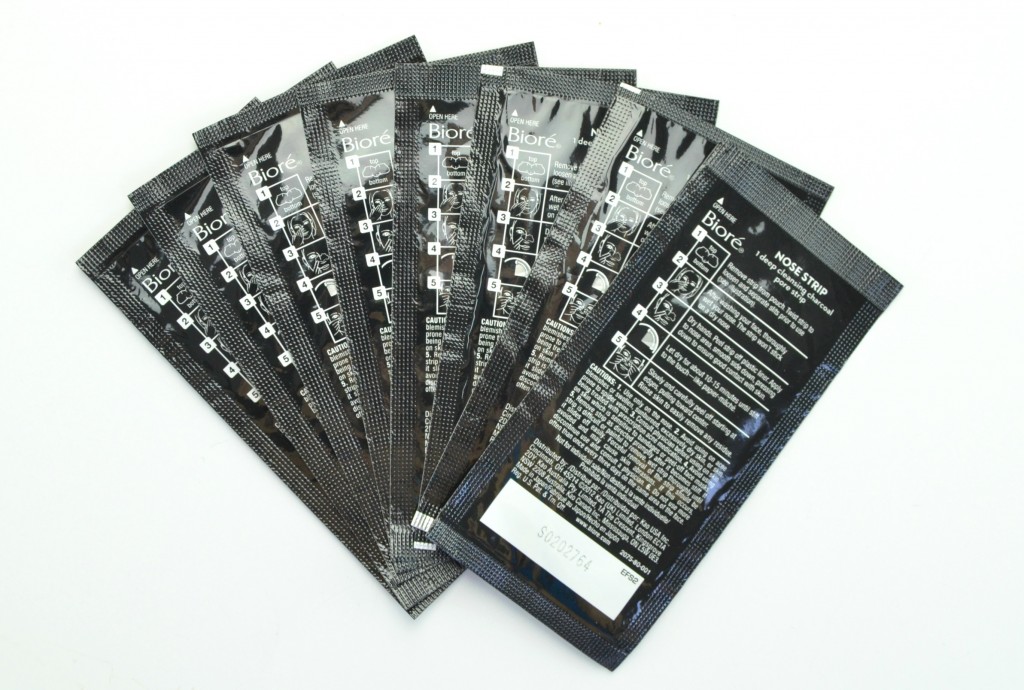 I can't tell you how satisfied I get to see all the junk the strips pulls off my nose. It really helps to draw out deep down impurities, more so than the original thanks to its deep cleaning properties of natural black charcoal. It also seems to have a slightly stronger adhesive which really helps to pull out more impurities from the pores. It helps to remove all traces of dirt and oil that my makeup remover may have missed and keeps my skin oil and shine free for the entire day. With regular use, I noticed I had fewer clogged pores, which reduced the appearance of new enlarged pores forming. It retails for $9.99 for 8 strips.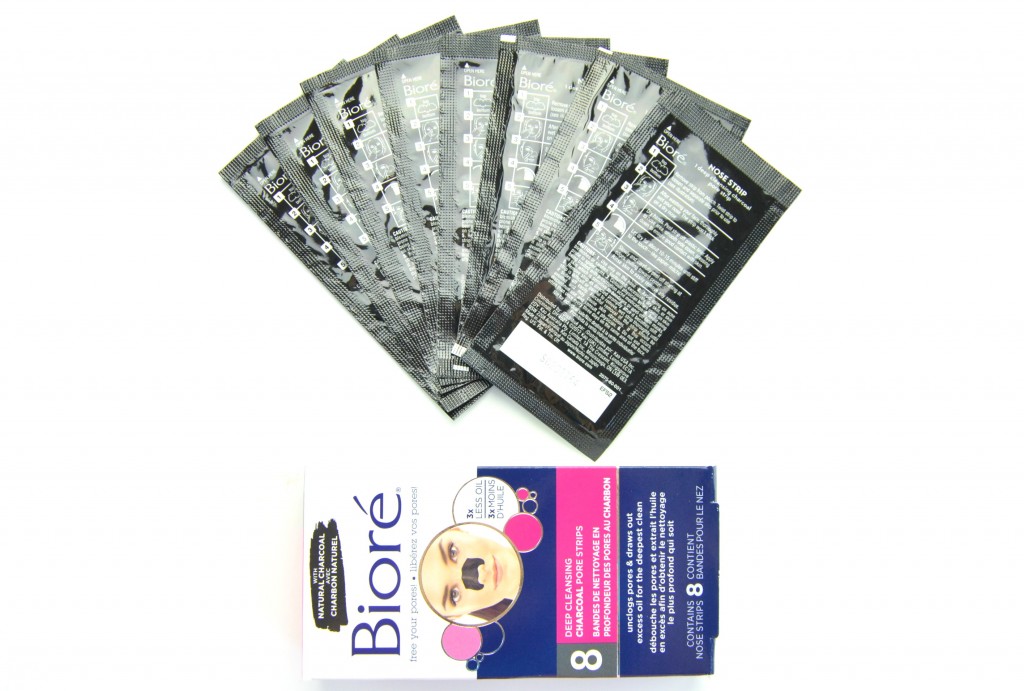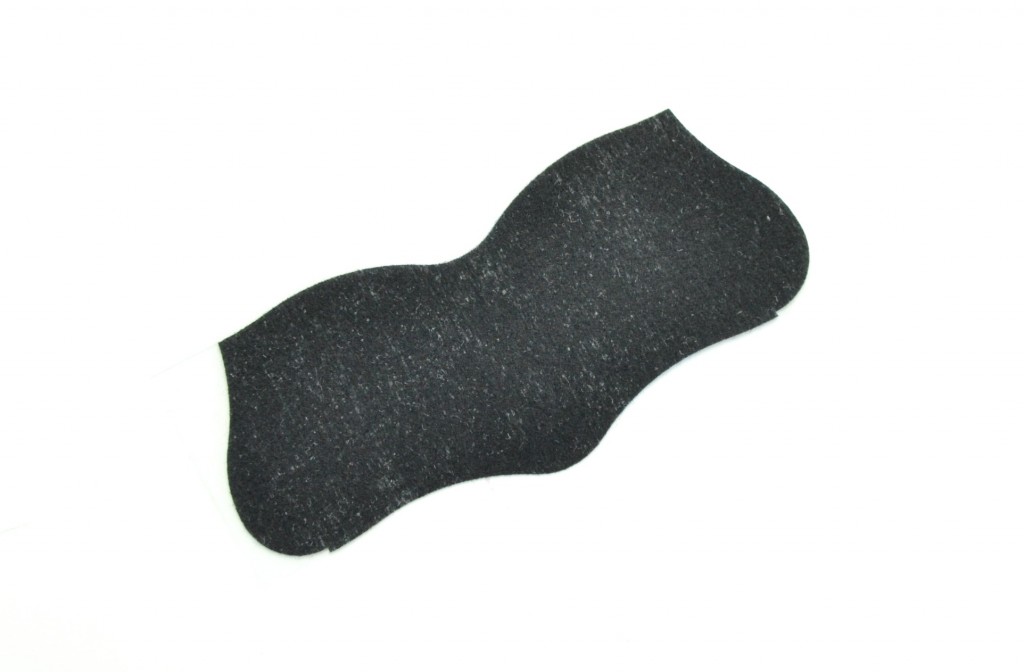 Bioré Pore Penetrating Charcoal Bar will help you take control of your cleansing routine and hold the ultimate pore-cleansing power in the palm of your hand. It's formulated with jojoba beads and peppermint in this unique dual action formula that helps to gently exfoliate the skin and remove all traces of dirt and oil. It provides a slight tingly sensation that leaves your skin feeling refreshed and smooth.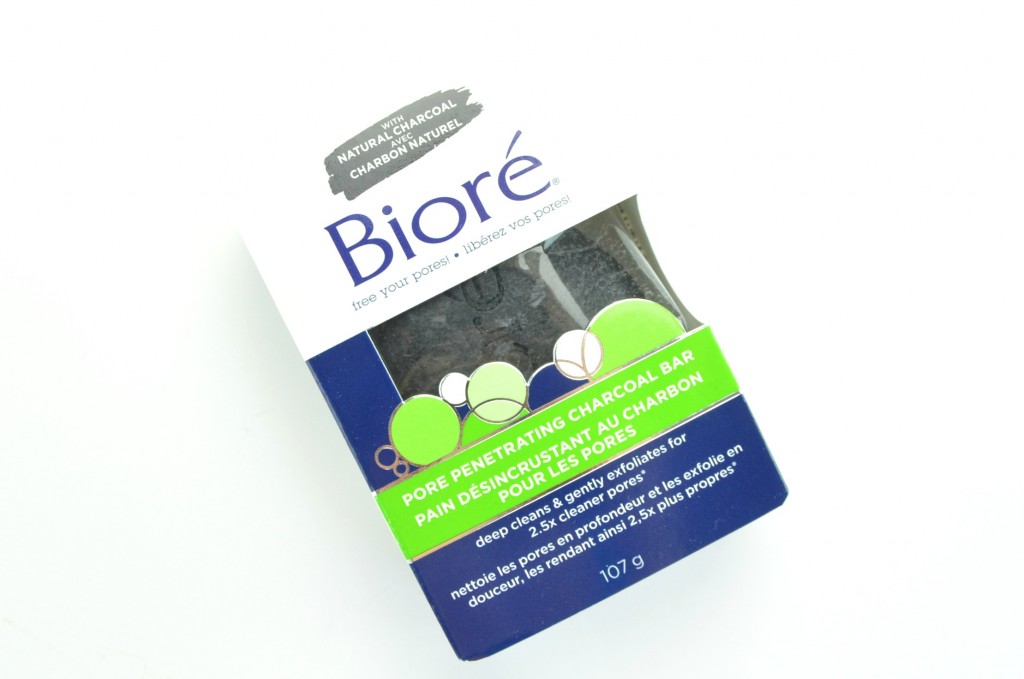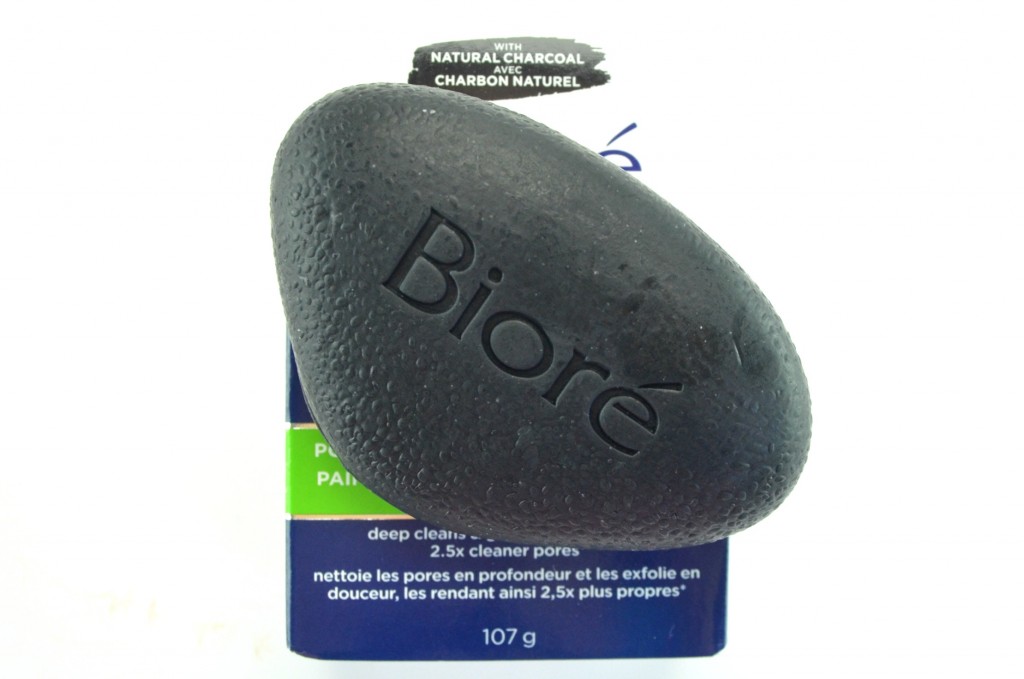 Since I'm not a huge fan of bar soap on the face, I've been saving it for my shower routine. It really helps to draw out deep down dirt and oil for 2.5 times cleaner skin than my regular cleanser. I simply add a few drops of water and work the bar into a white lather and then gently massage over my entire body. It instantly awakens my senses with the fresh smell of spearmint gum. Its tiny jojoba beads feel somewhat gritty on the skin and acts as a gentle exfoliator. I'm not too sure how this would feel on the face though? My skin doesn't feel tight or extra dry, nor does it cause breakouts. It retails for $9.99.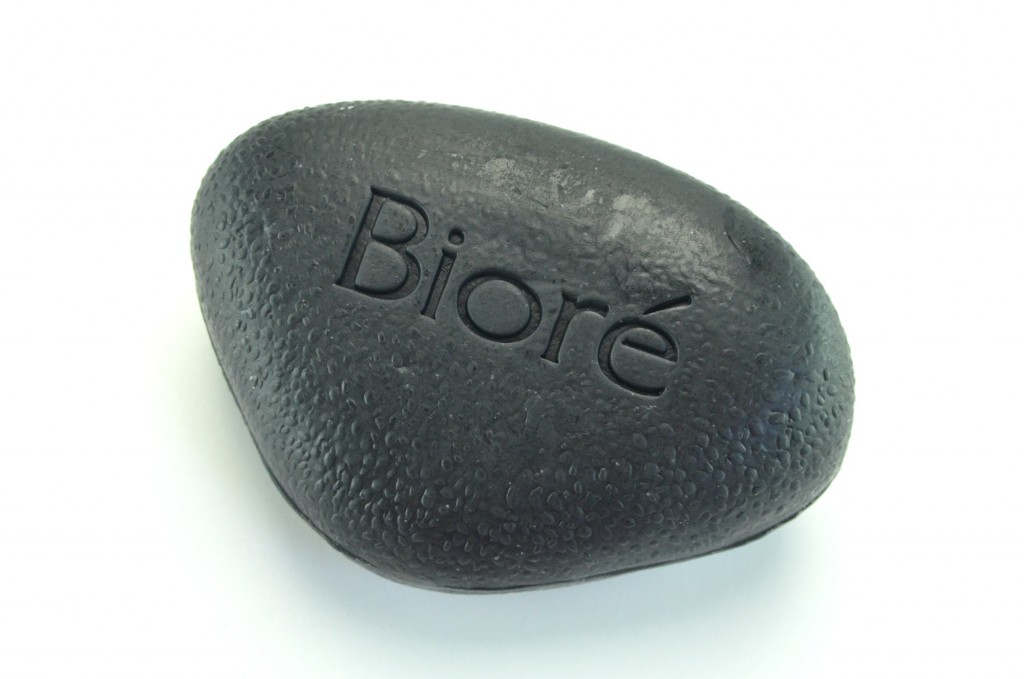 Also in the collection, new Bioré Deep Cleansing Pore Strips for the Face, which retail for $9.99.