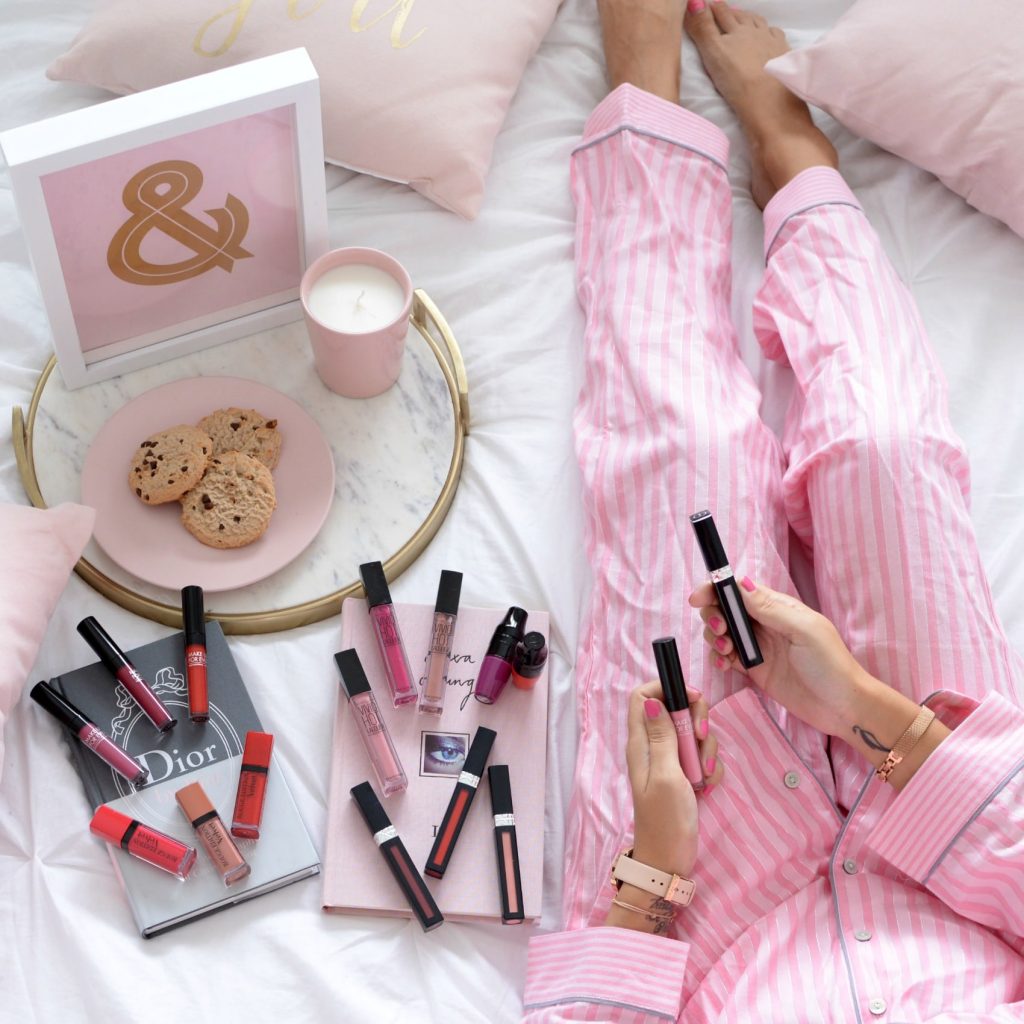 Liquid Lipsticks
Sometimes all your need is a new lippie to jumpstart you into the next season. From a kiss of barely-there nudes to bold and brights and everything in between, winter is the perfect time to experiment with colours, formulas and finishes. That being said, lipstick shopping is much like finding that perfect pair of jeans. You have to try and test out a lot before you find one that's an ideal fit. From skin tone to wants and needs, the key is having an idea of what you're looking for before you start to shop. From sheer glosses for the minimalist, to rich, naughty hues for the more vampy, moody side of things, to holographic for the trendsetters and metallic for those that like to make a statement, there's a lipstick out there for you. We all love a good lipstick, but each season brands come out with a ton of new products and it can get a tad overwhelming. With so many options out there, today we are focusing on liquid lipsticks that you should definitely check out this winter.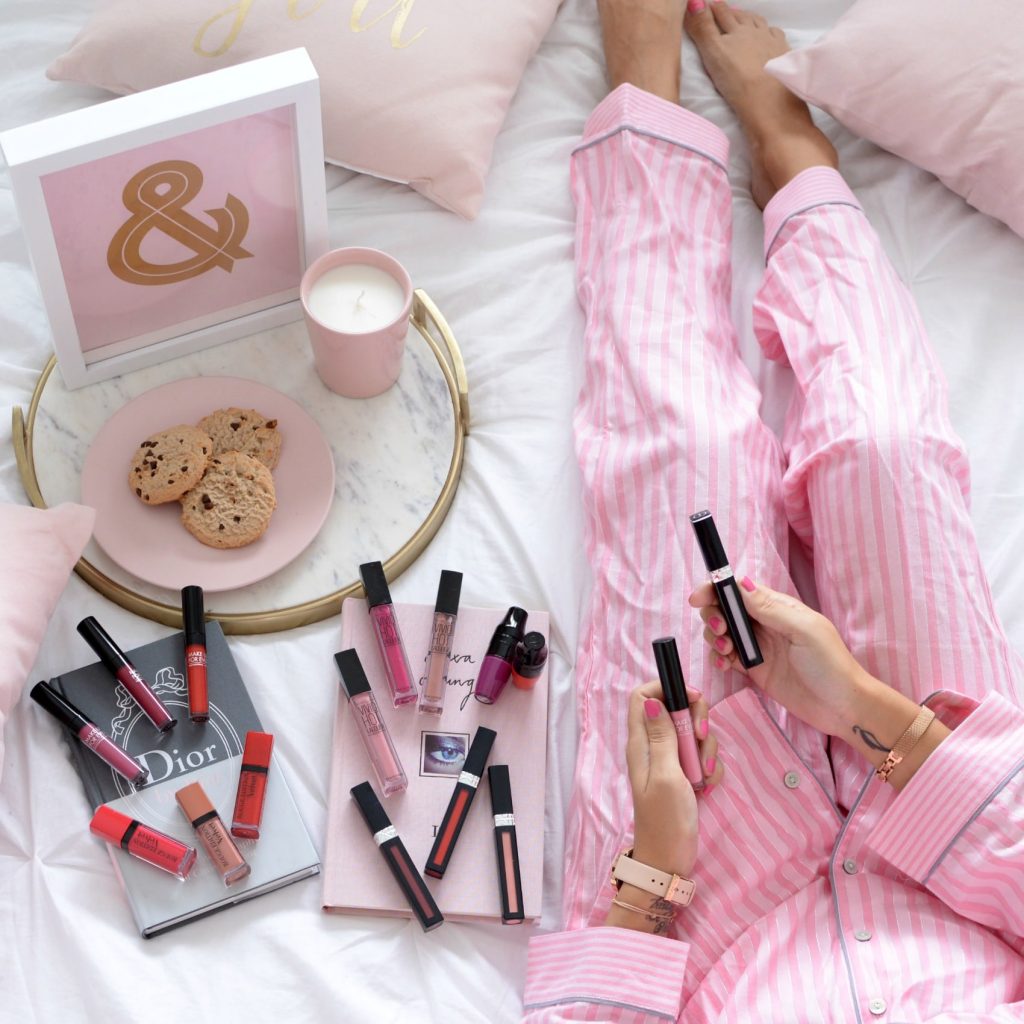 If you're looking for an excellent drugstore liquid lipstick this season, you can't go wrong with Maybelline Color Sensational Vivid Hot Lacquer Lip Gloss. It features a weightless, rich and creamy, moderate thickness formula that provides a full coverage effect in a single swipe. It has a unique gel-like consistency that, although went on slightly thicker than a traditional gloss, its somewhat denser texture actually helps to adhere better to the lips. Because of this, it stayed in place for over 8 hours without migrating or feathering outside the lines. It fades beautifully, without at tale tell line around your lips and it manages to feel incredibly comfortable on the lips the entire day. It's non-sticky or tacky and once set on the lips, it doesn't slide around or feel heavy or drying. Its highly pigmented, opaque colour melts into the lips and provides a high-impact glossy finish. It retails for $10.99 in 12 high-gloss shades.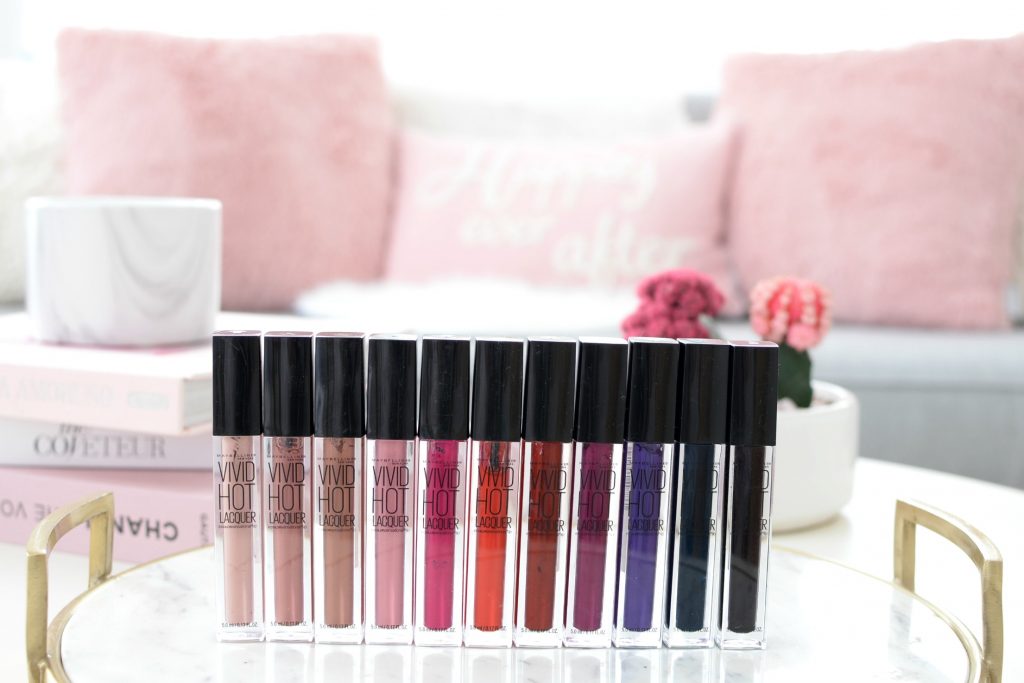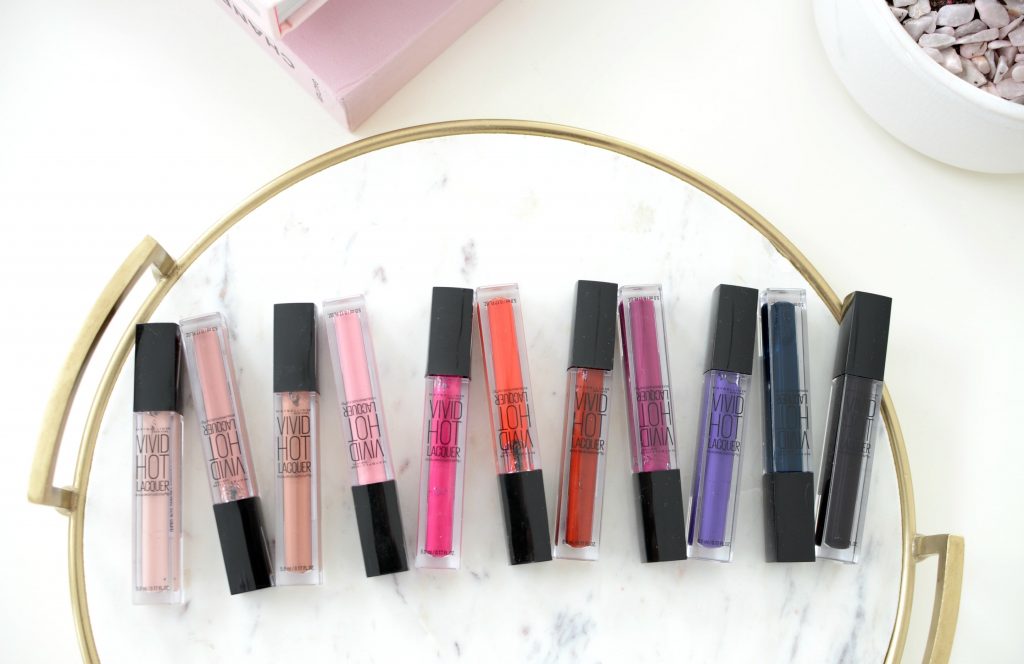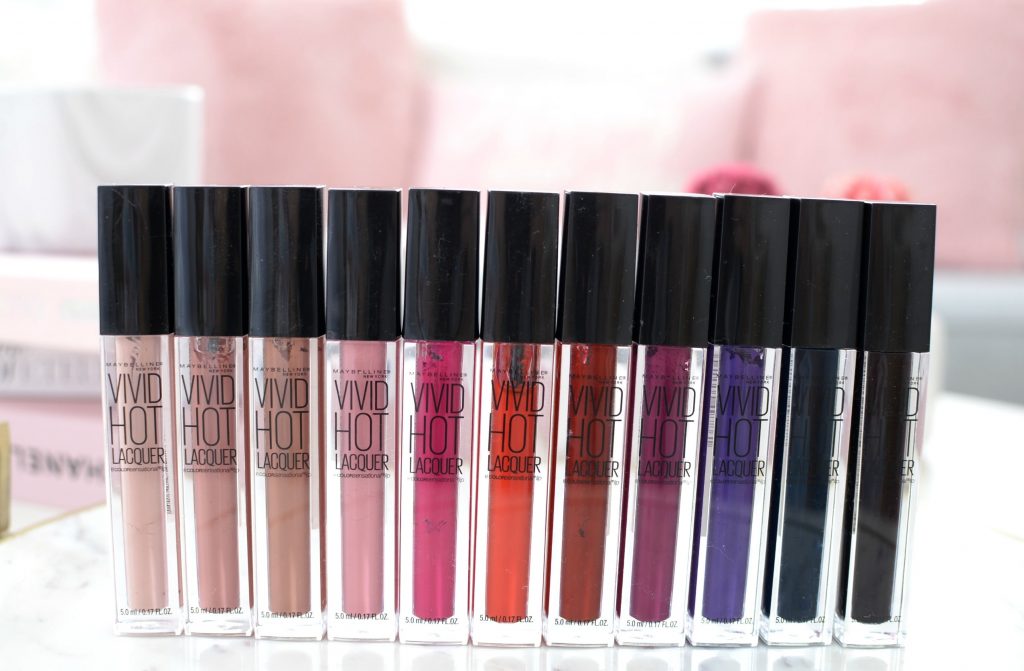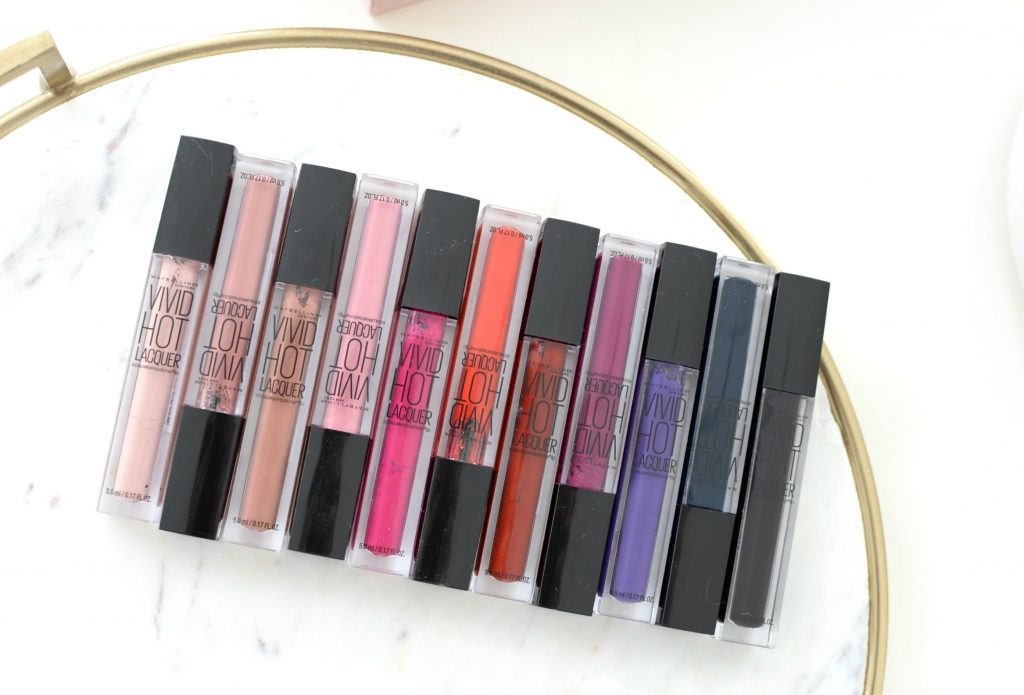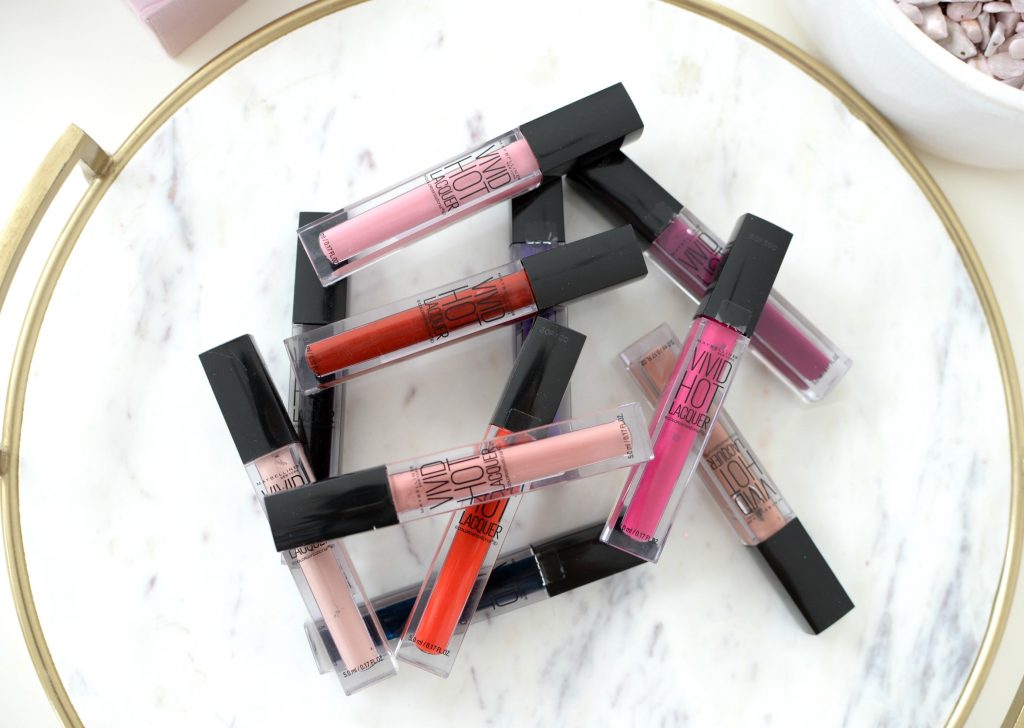 Maybelline Color Sensational Vivid Hot Lacquer Lip Gloss in Tease, Charmer, Unreal, Too Cute, Sassy, So Hot, Classic, Retro, Obsessed, Royal, Major and Slay It.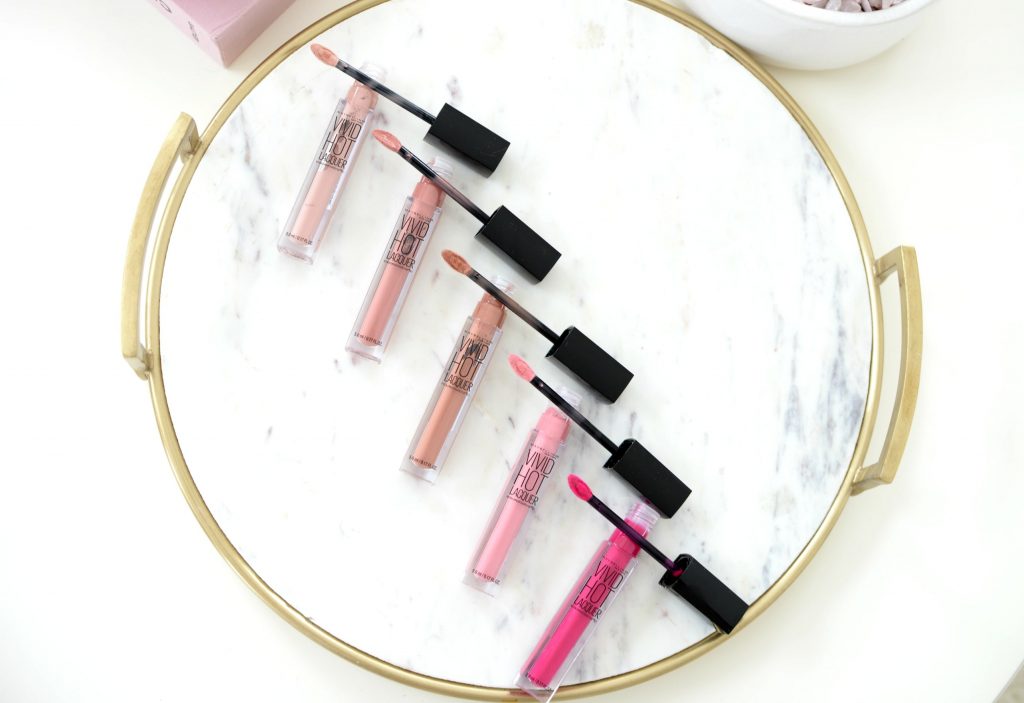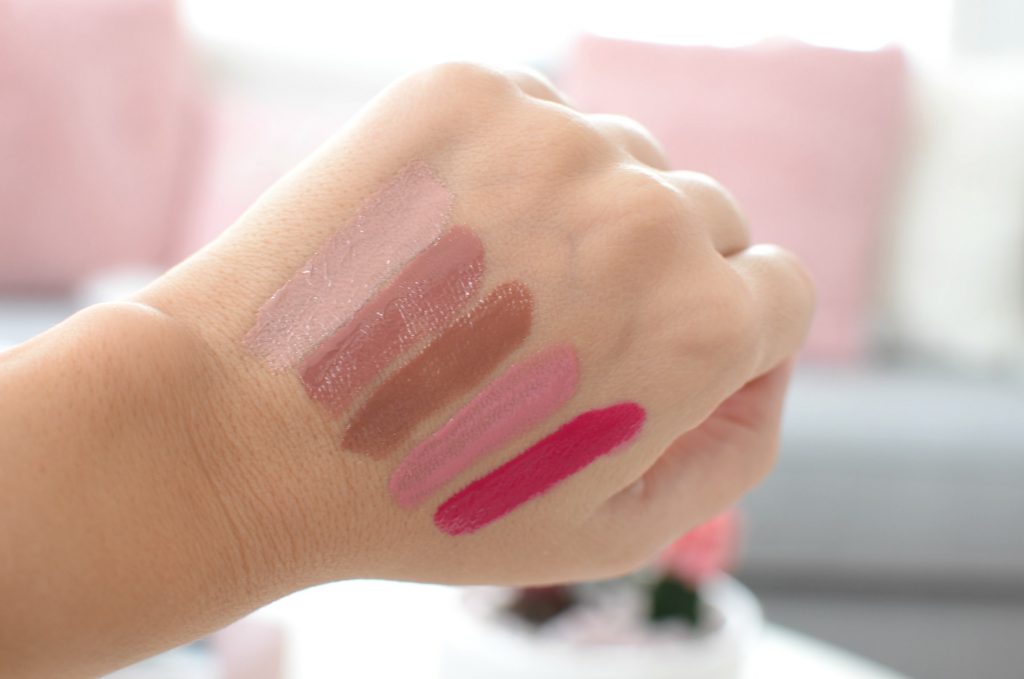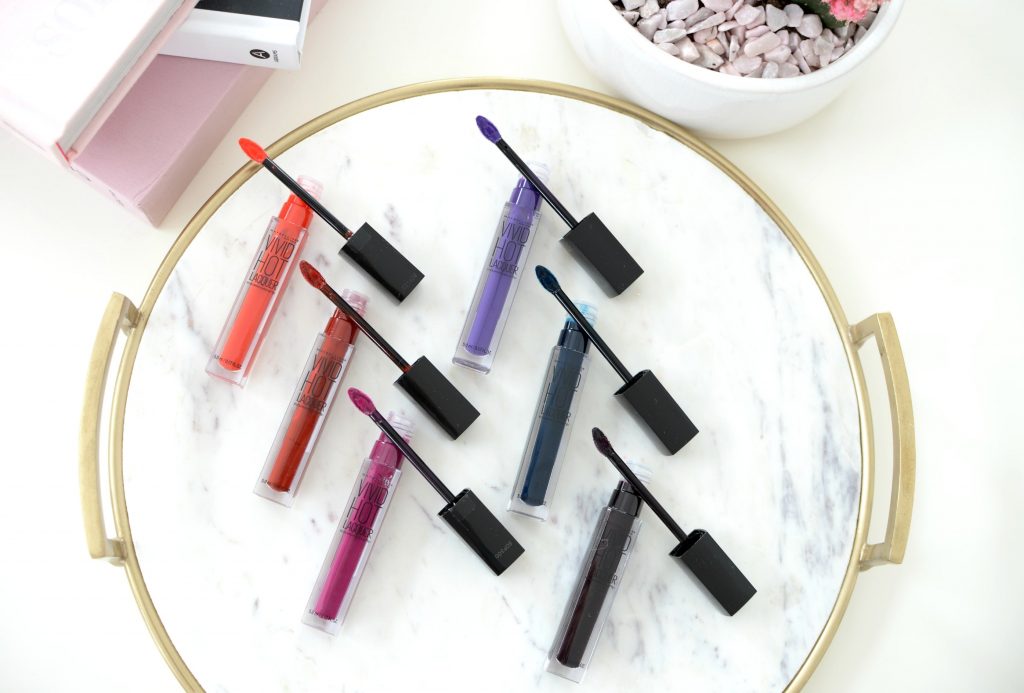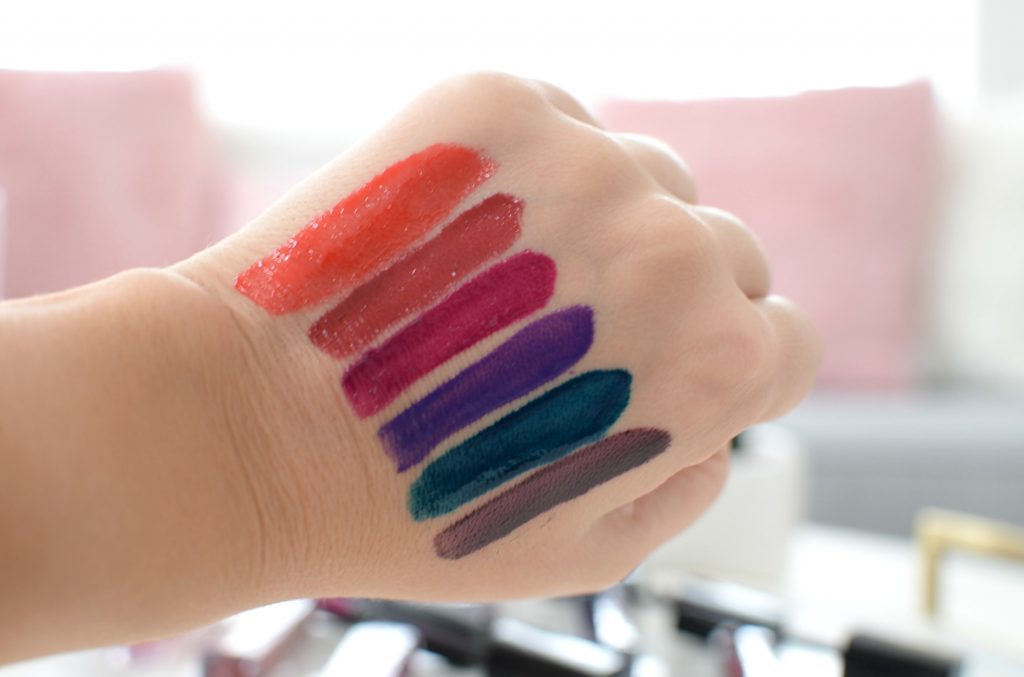 I think it's safe to say, Make Up For Ever Artist Liquid Matte dominated the liquid lipstick world this year. Sadly to say, it was only available in 6 shades when they got released at the beginning of the year. It was so widely popular, and fans were looking for more colour option, the brand has now released 9 new shades (for a total of 15). Unlike traditional matte lipsticks that can be quiet drying, this formula is infused with avocado oil and glycerin, giving it nourishing and hydrating benefits. Its almost weightless and incredibly comfortable formula features both silicone resin and wax to help provide a long-lasting, ultra-matte finish. It's intensely pigmented, allowing you to achieve a full, opaque coverage in a single swipe. It sets and dries quickly and doesn't transfer or fade for hours on end. It retails for $25.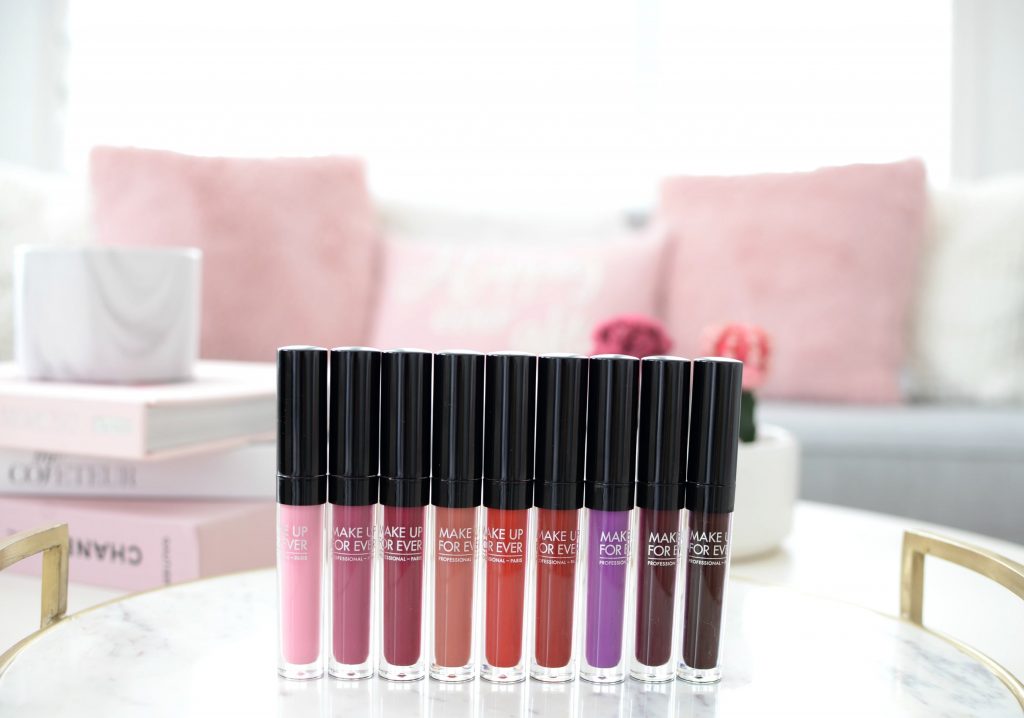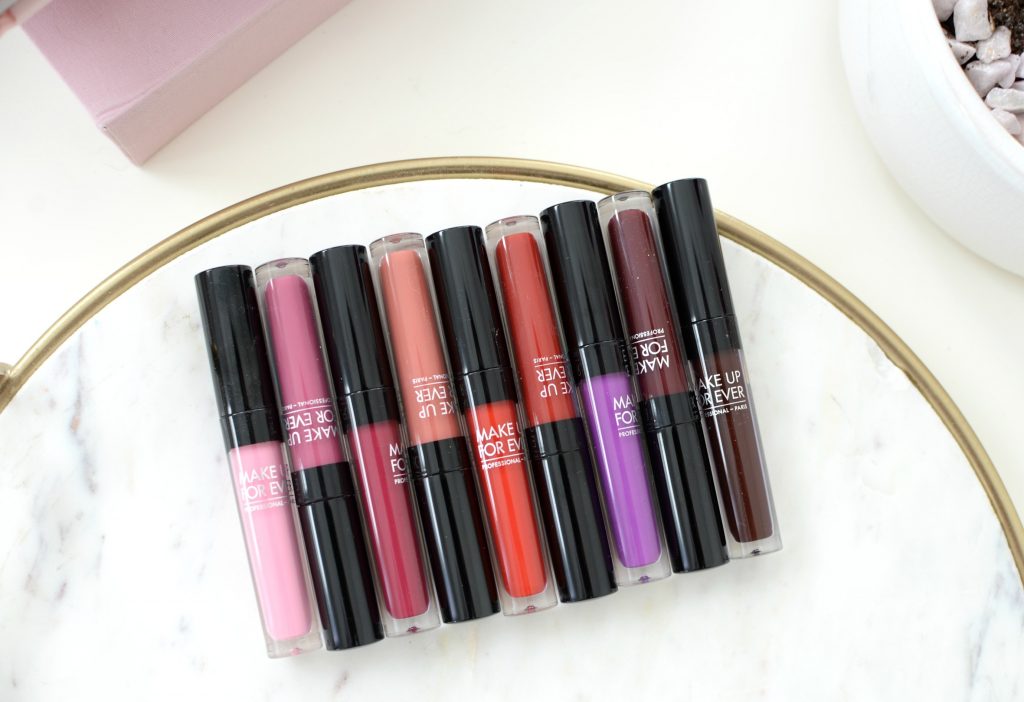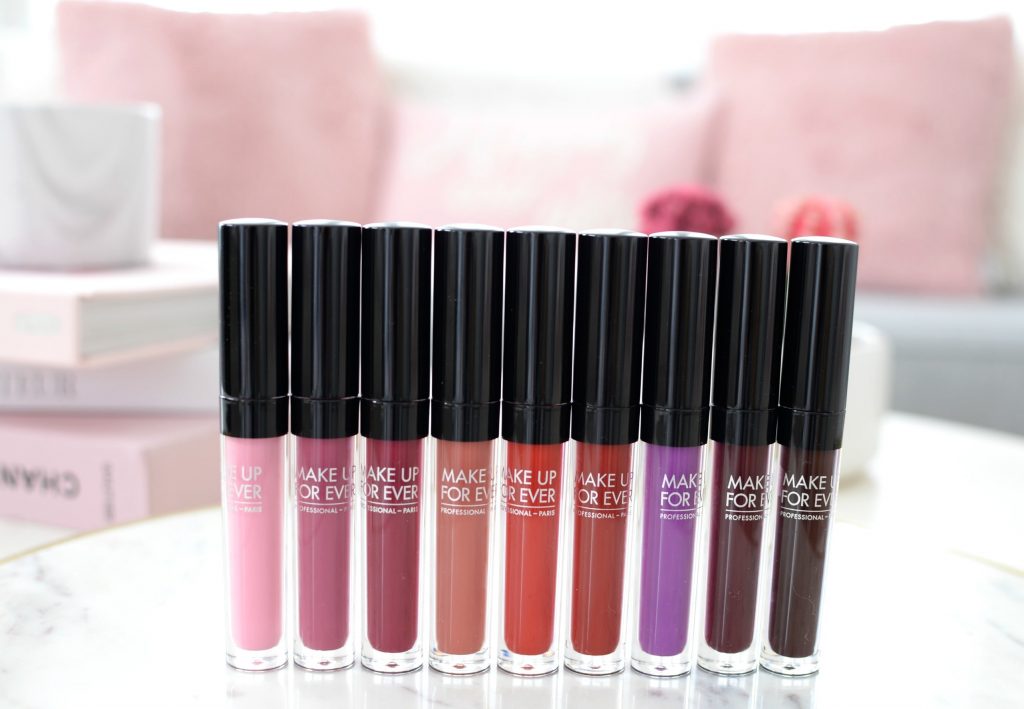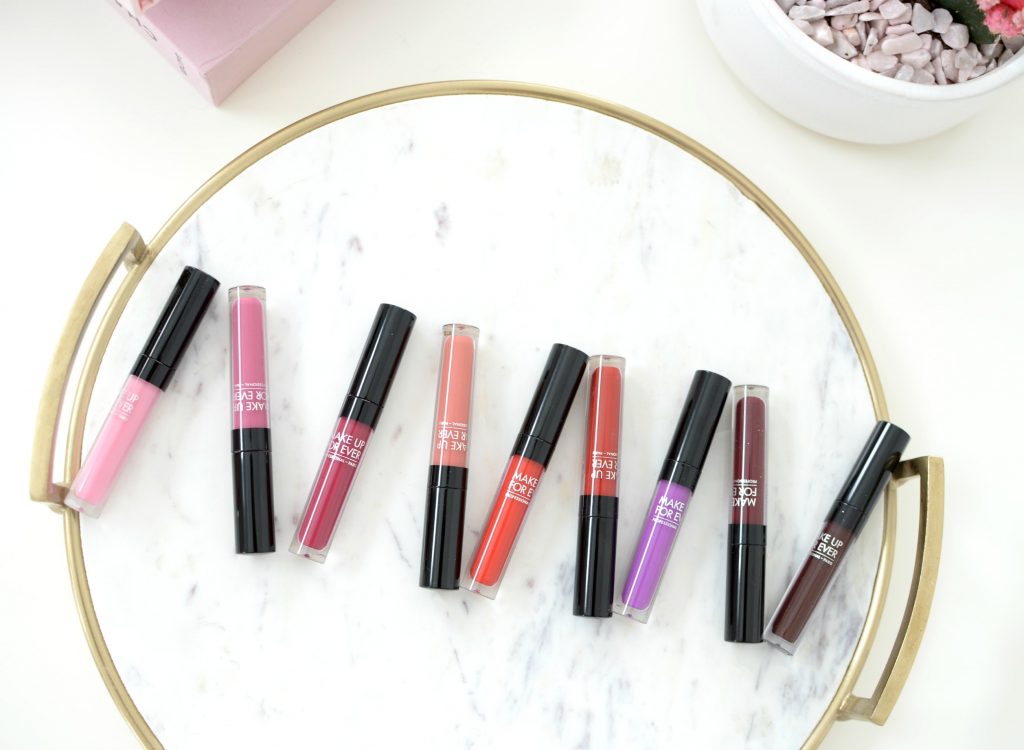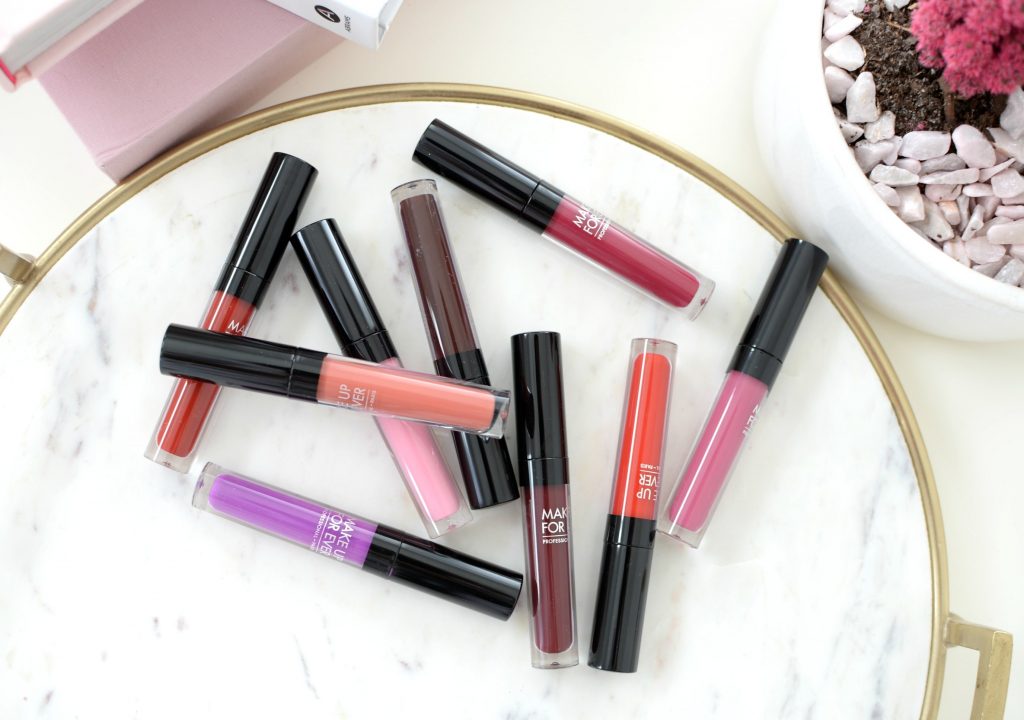 Make Up For Ever Artist Liquid Matte in 201 fresh pink, 205 mauvy pink, 207 raspberry, 301 rust, 401 red, 403 deep red, 501 purple, 503 deep plum and 505 blackcurrant.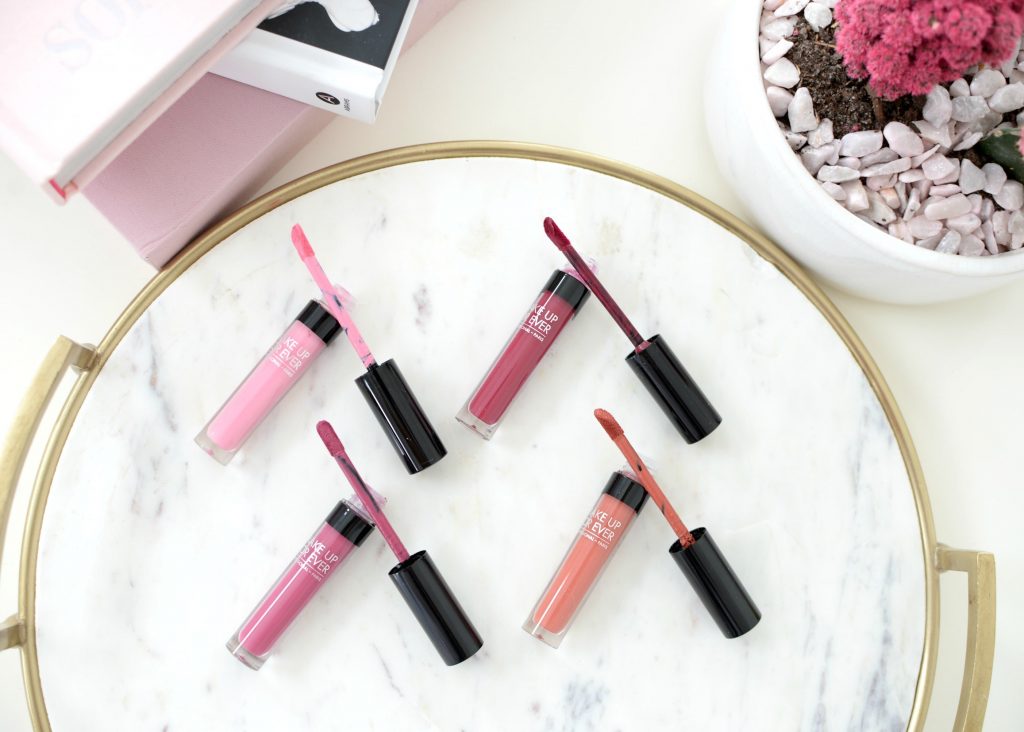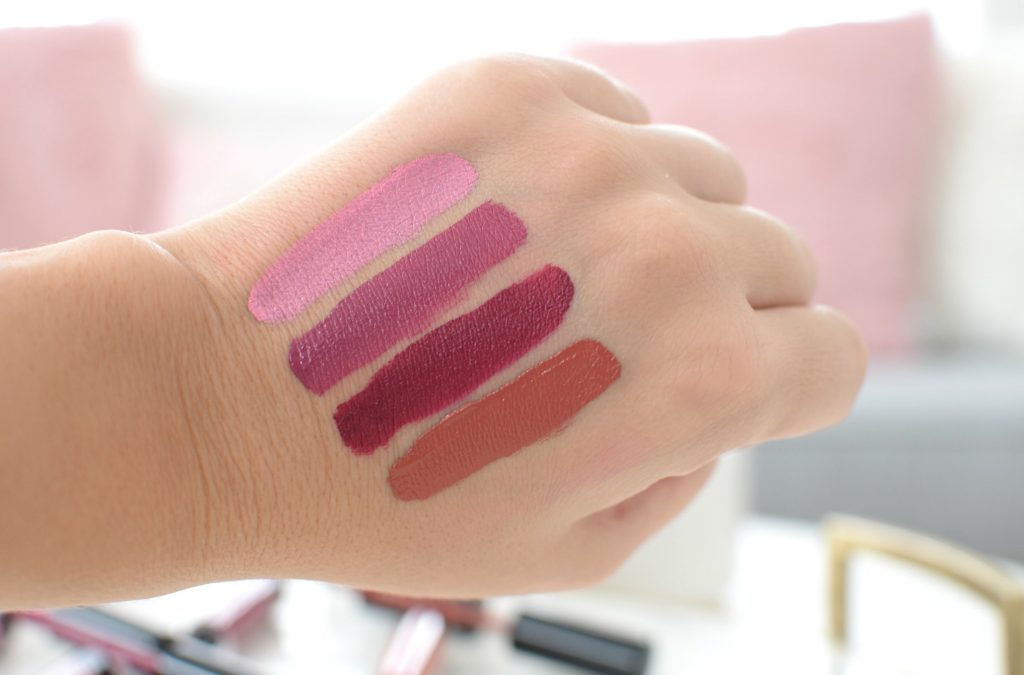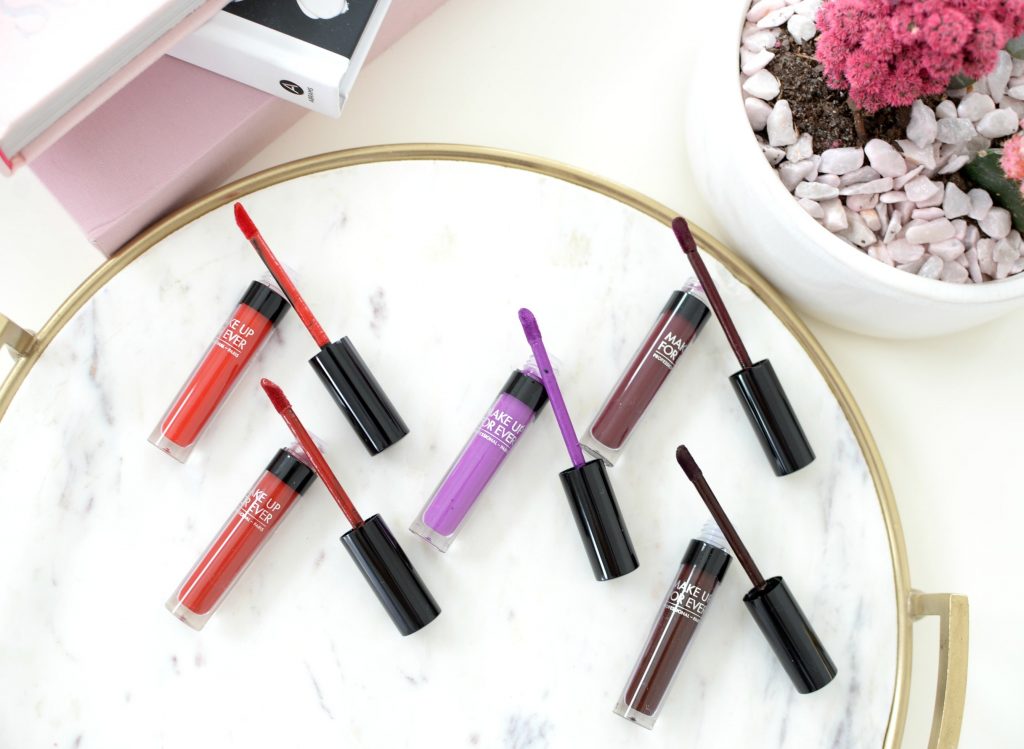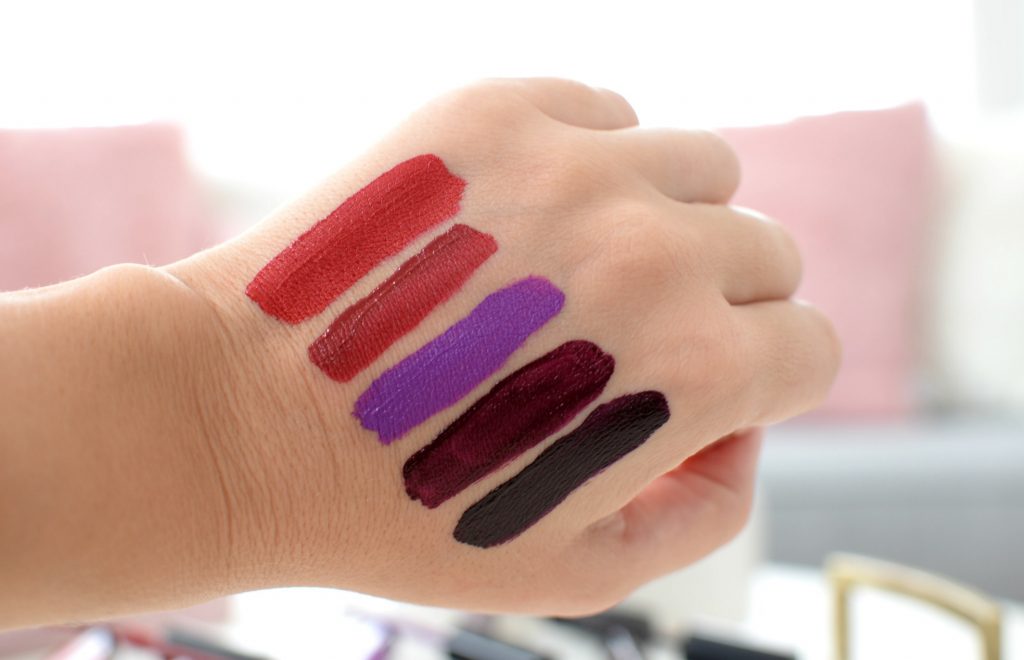 The new Bourjois Rouge Edition Velvet are for those looking for a slightly thinner, more sheer finish. Its incredibly lightweight formula features an incredibly soft, almost melting texture that glides onto the skin like butter. Its precise slanted foam applicator lays down the perfect amount of product to ensure an even and flawless application in a single swipe. You won't need to re-dip your wand to achieve a bold finish. It sets and dries fairly quickly to a velvety matte finish. Unlike traditional drying matte lippies, it's enriched with evanescent oils to provides a second-skin like feel that's nourishing and moisturizing. It's saturated with pure pigments, intensely and boldly covering the entire lip in extreme, opaque colour that lasts upwards of 12+ hours. Once set and dry, the colour isn't moving. Feel free to talk, smile, eat and drink as much as you like, the formula isn't budging. It stays comfortable without feeling tight or heavy the entire day without having to apply a balm or gloss over or underneath. It retails for $24 in 18 velvety shades.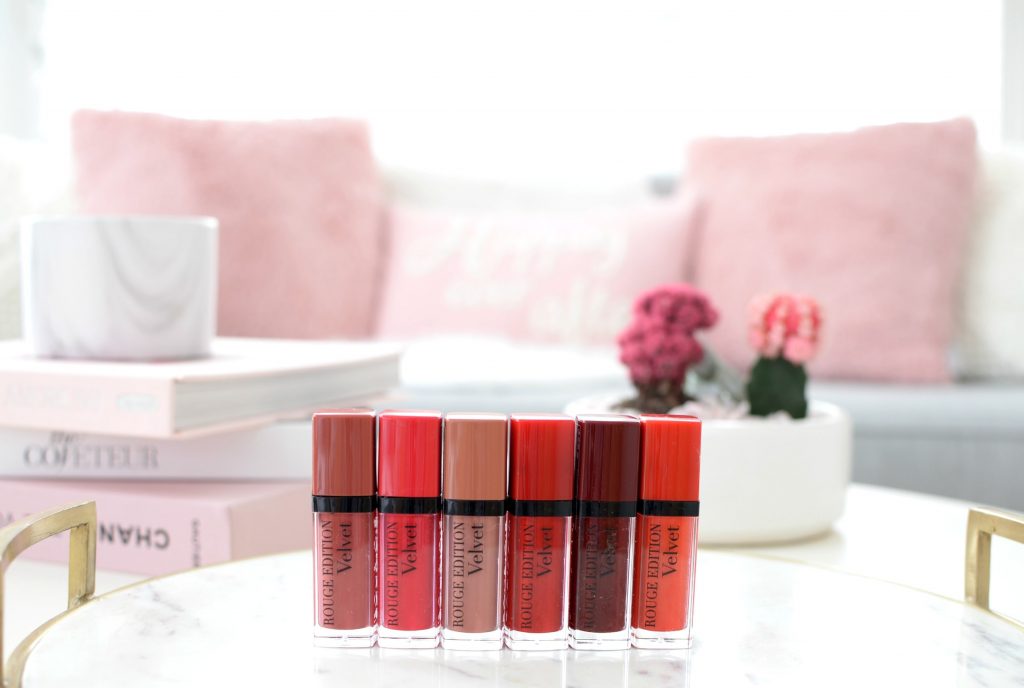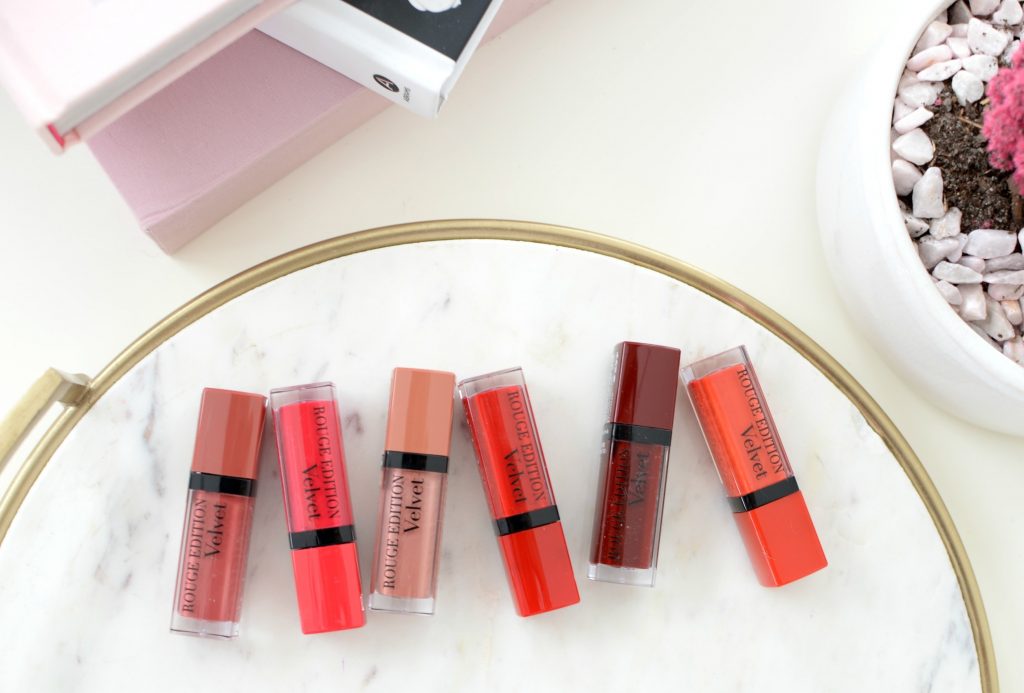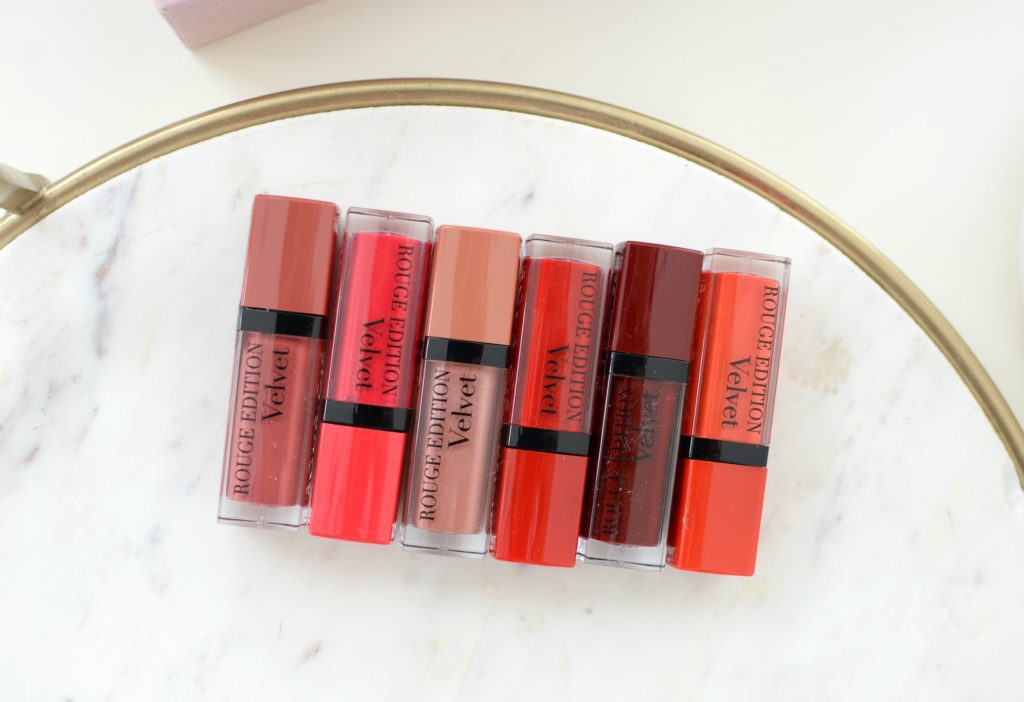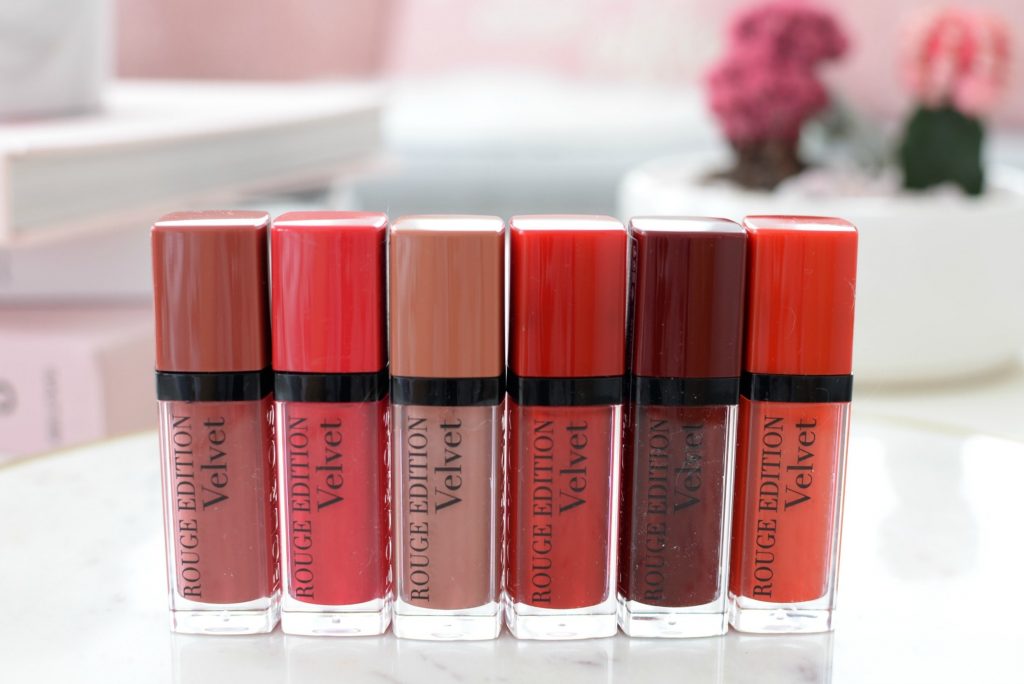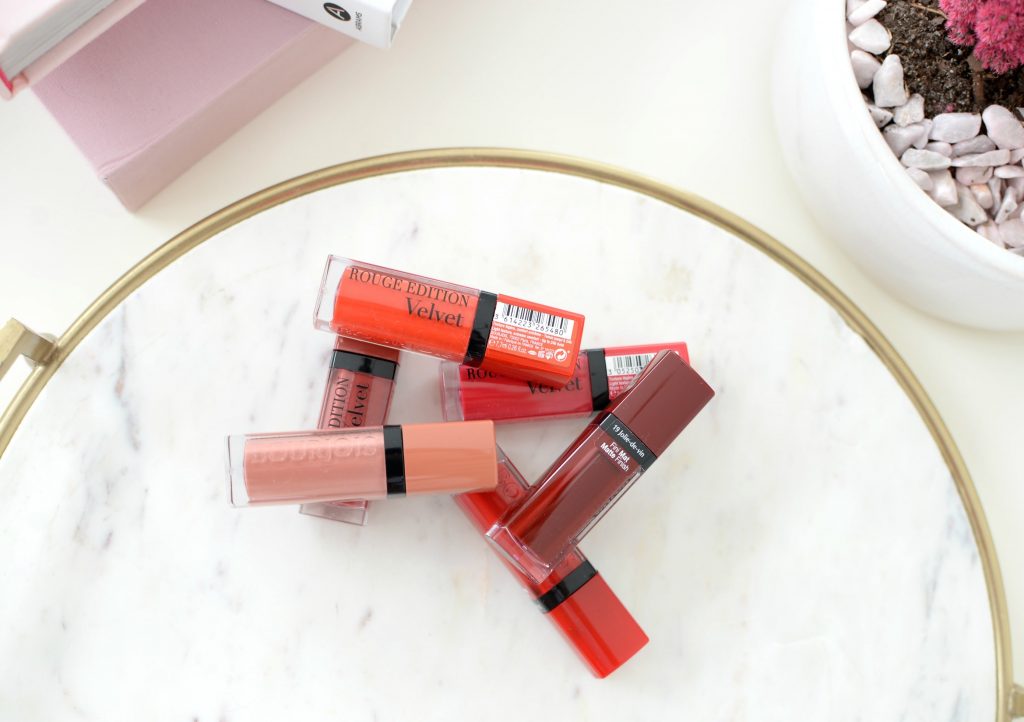 Bourjois Rouge Edition Velvet in Beau Brun, Fu(n)chsia, Cool Brown, It's Redding Men, Jolie-de-vin and Poppy Days.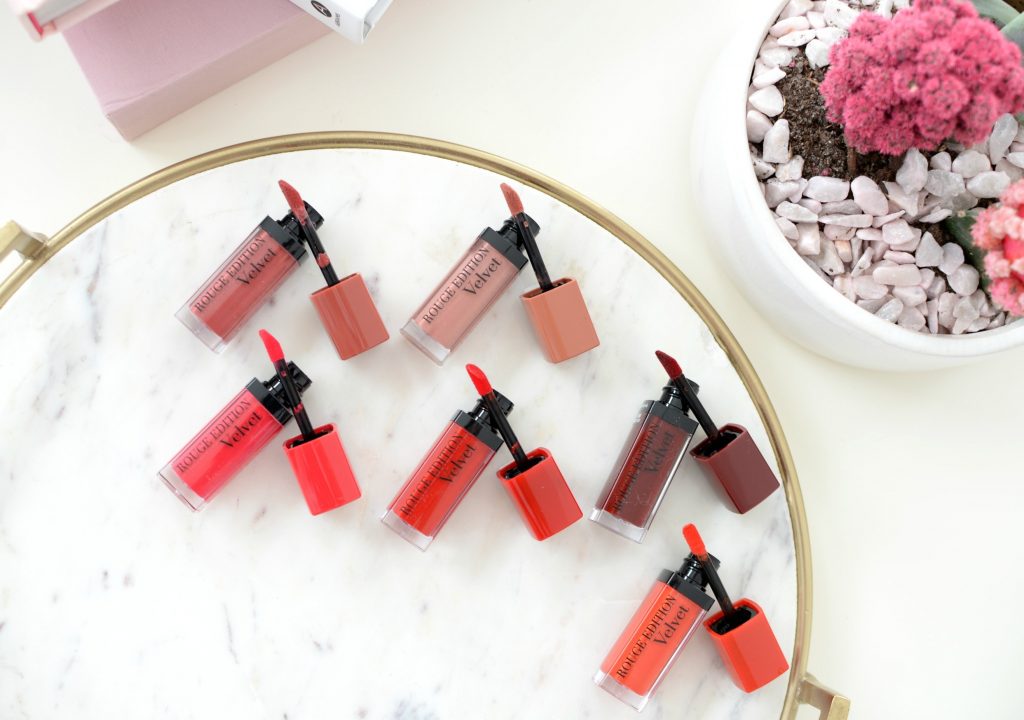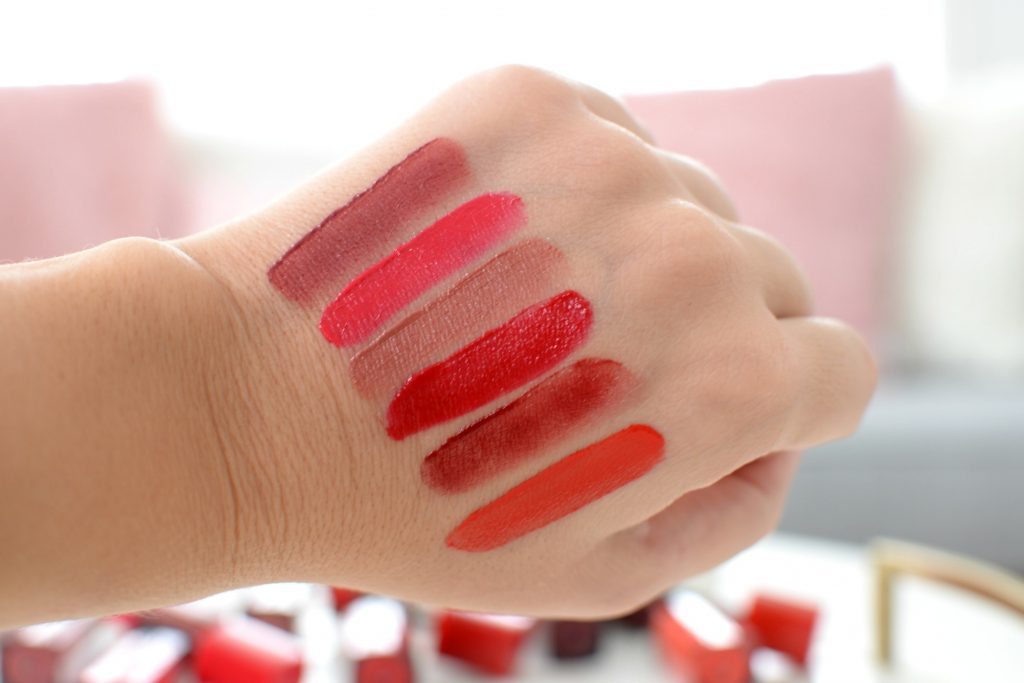 From matte, metals to satin, the new Dior Rouge Dior Liquid features an array of unusual shades to take your makeup look to an entirely different level. These long-wearing liquid lipsticks can be worn on their own or as a fabulous top coat to add depth and visual interest. It contains a blend of mineral waxes, ultra-fine powders and oils to give it an intensely pigmented, incredibly nourishing and silky-smooth formula. Its unique reservoir applicator deposits the perfect amount of product onto the lips for an effortless and flawless application process each and every time. Not only is it comfortable to wear and easy to apply, it blends beautifully into the skin, almost melting and becoming one with the skin. It delivers up to 12 hours of wear time and stays put throughout eating and drinking. It retails for $43 in 29 shades.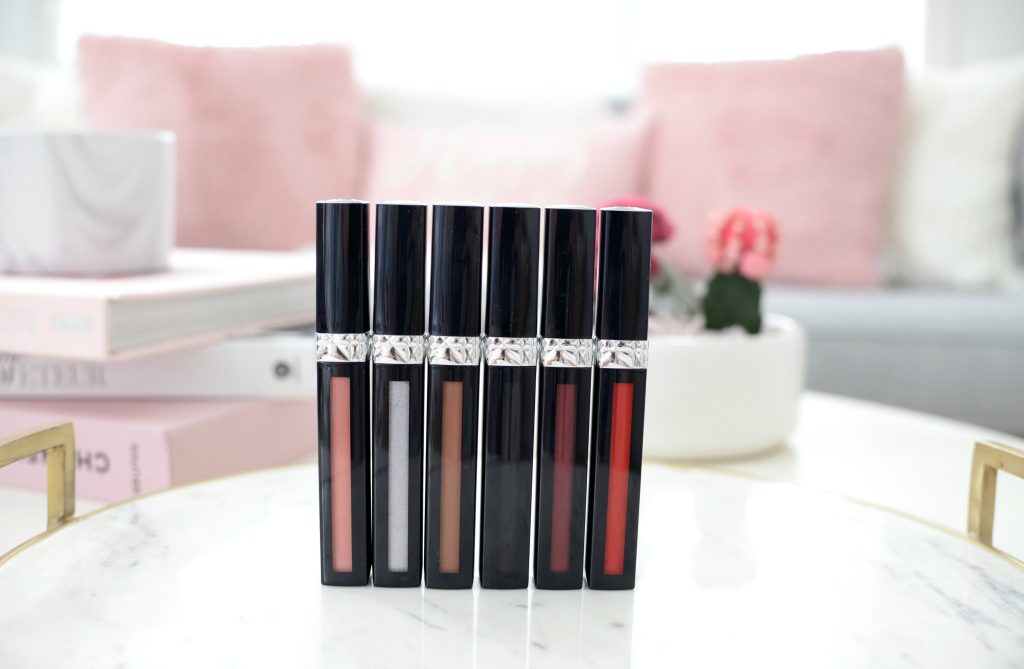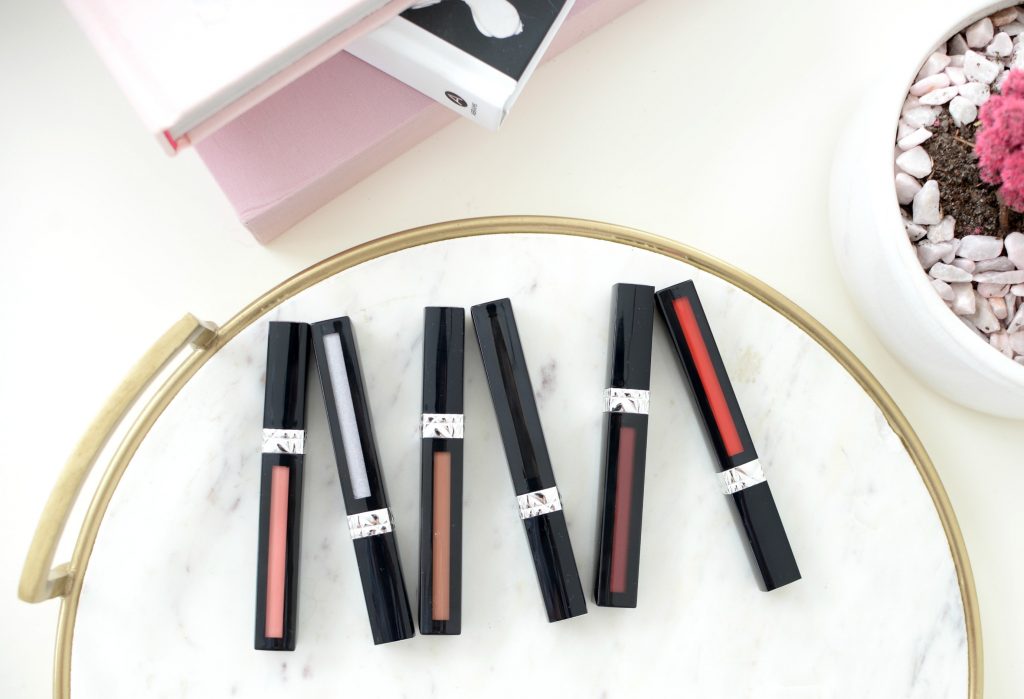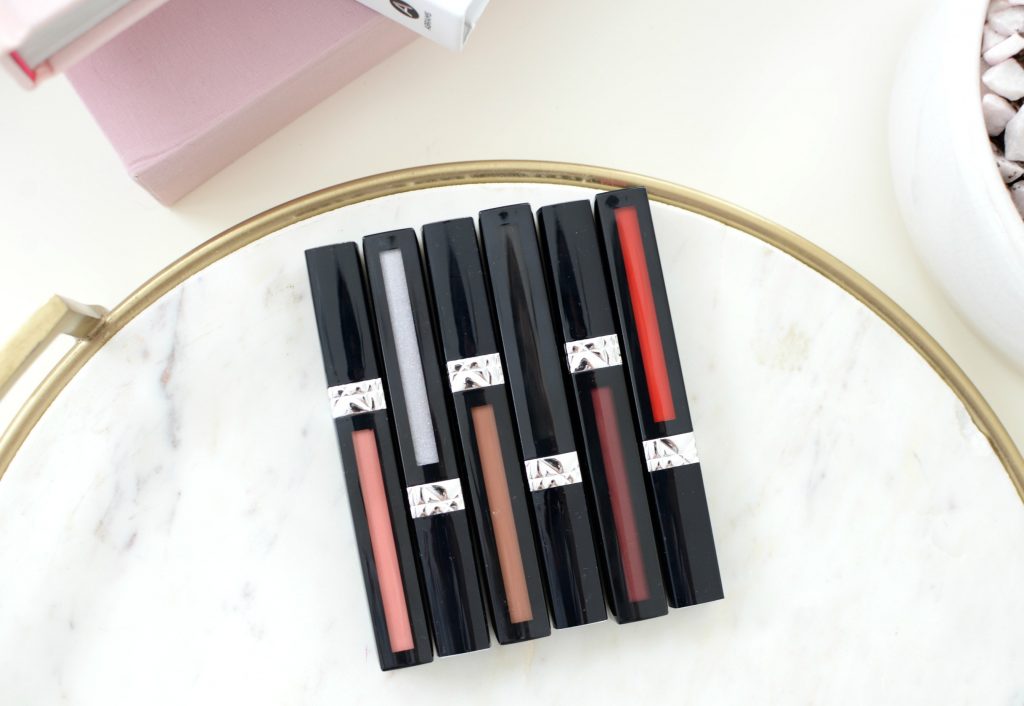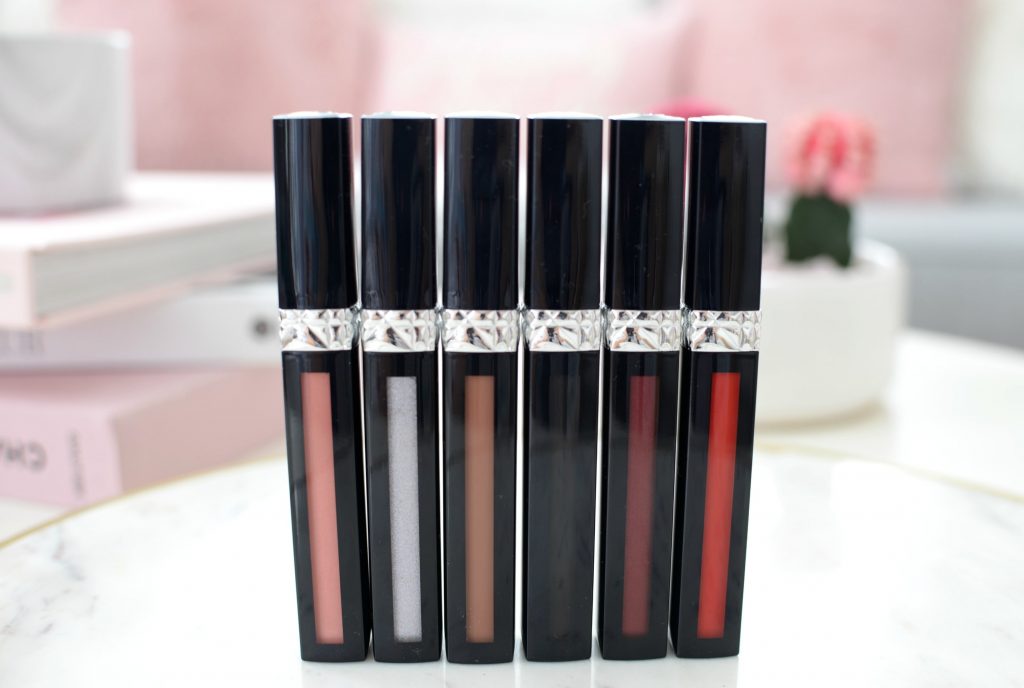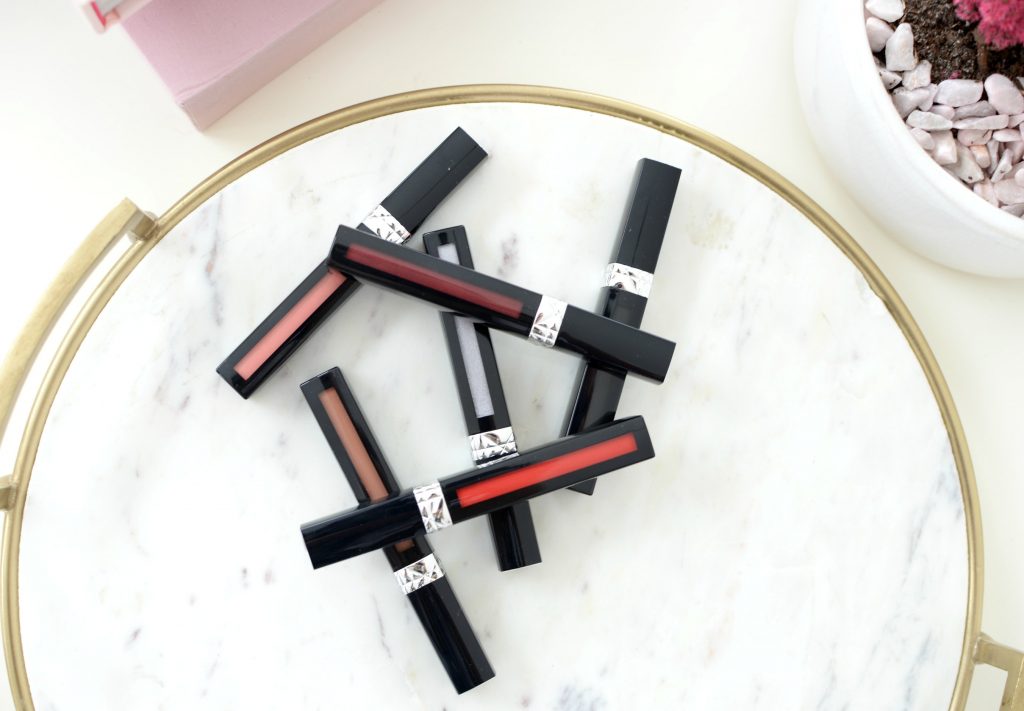 Dior Rouge Dior Liquid 162 Miss Satin is a delicate Miss Dior Pink, 601 Hologlam is a crazy and intense holographic silver, the trendiest nude you'll ever see with 614 Jungle Matte, 908 Black Matte is a mysterious jet-black shade 979 Poison Metal was worn by Natalie Portman and if you're looking for that iconic Dior red, try 999 Matte.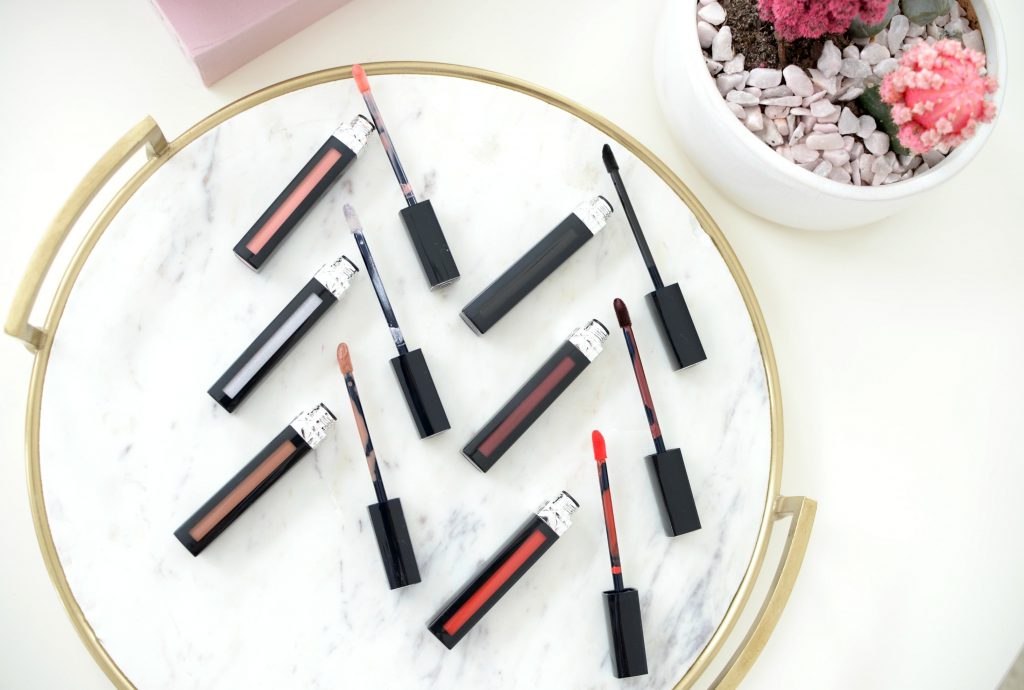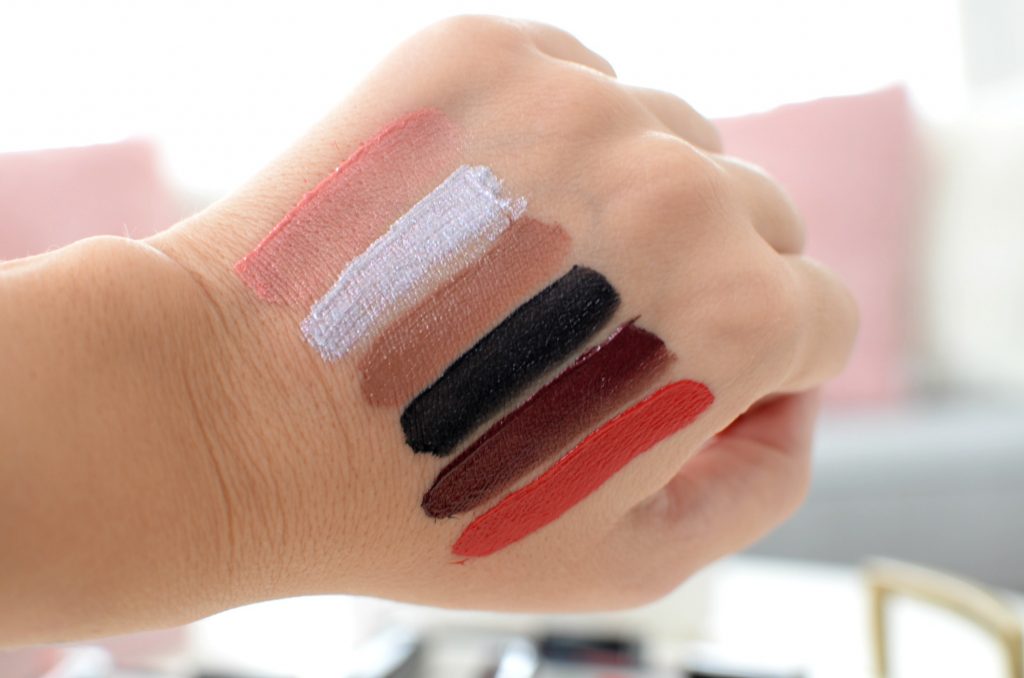 We all fell in love with the Lancôme Juicy Shakers last year, thanks to its unique cocktail-shaker-esque container, soft cushion sponge applicator and tinted lip oil formula. This year the brand released the Matte Shaker High Pigment Liquid Lipstick and it seemed to be even more amazing than the OG. It features bright pigmentation in a nourishing formula that provides a seamless finish to the lips. Its unique pointed, soft cushion sponge applicator, helps to not only absorb just the right amount of colour onto the lips, but it also helps to melt the product into the skin for a flawless effect. It instantly gives a slight plumpness to the lips, in an incredibly natural matte finish. Although it's completely matte, it doesn't look flat or dull on the skin, nor does it leave behind a sticky or drying texture. The more you shake the bottle, the more instant the colour payoff. So, depending on your desired look, you can go from a sheer wash of colour to a more vibrant and bold effect. It retails for $30 in 23 shades.