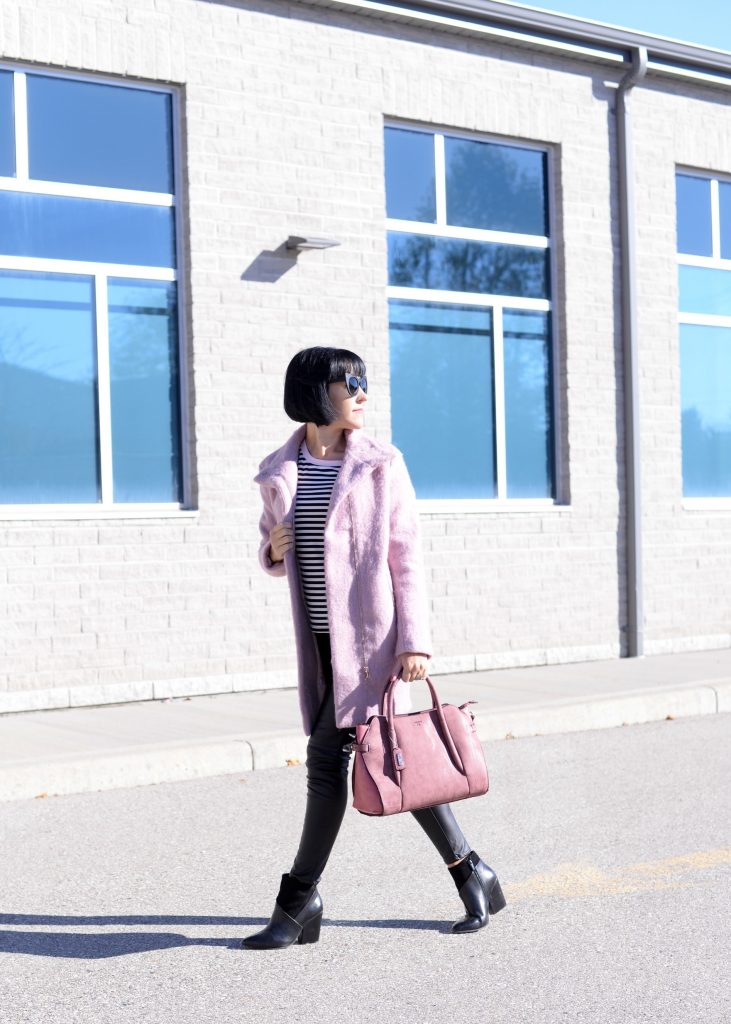 New year, new me
New year, new me. As much as I dislike that term, I honestly think 2018 is going to be the year of Amber. I made a lot of changes and grew as a person in 2017, but I'm looking to enrich my life even more this year. I learned so much last year, about who I am and the person I want to be. I have a strong feeling that 2018 is going to be my best year yet. I can't wait to take the journey with you all and see where the year takes us.
Sharing my entire life on the internet has its ups and downs. I love interacting with all my lovely supporters on the daily, but it also comes with harsh criticism, negativity, and just down right rude comments. Last year I learned to stop worry about what others thought of me, and just be me. I've never been one to let others control the way I think/feel about myself, but sometimes it's hard to brush off nasty comments. From that I wear too much pink, to I talk and swear too much, to my grammar isn't correct to I spend too much money on X products and clothing, someone always has an opinion. This year I'm going to focus on the things that make me happy, the people I love and the activities that bring me joy, no matter if people approve or not. Let's face it, we can't please everyone, so why not please ourselves? I'm not going to let others control my life, hold me back from being my true self or discouraging me from my dreams.
Life is short, and time waits for no one. I've always known time is valuable, especially after losing my BFF to cancer 10 years go. Last year I learned the importance of doing the things that make me happy… now, and not waiting till that "perfect" time. I also learned how to manage my time better. Running a full-time business isn't easy, no matter how laid-back blogging looks. For years I always felt like I was 1 step forward and two steps back. I stressed about tasks I couldn't complete, emails that didn't get answered within the first hour, social media posts that went unnoticed, etc. Last year I learned how to better manage my time, so I would have more free time to spend on the things I truly love and am passionate about.
Keeping with life is short, and although this may be a tough pill to swallow and seem harsh, remove all negativity from your life. Maybe it's individuals on your social media that do nothing but complain (come on, we all have those people) or friends in your real life that bring you down, holding onto these people will only hold you back. Surround yourself with people that praise you, lift you up and love and support you. Nobody has time for people that bring you down or leave you feeling unhappy/ sad or bad about yourself. Once you get rid of the people that don't bring you joy, you'll have more free time to spend with those that love and care about you.
I learned the importance of saying no. This was one I struggled with for years. I finally realized that I don't owe anybody anything and I'm not obligated to say yes to everything. I now know my worth and I'm comfortable saying no to things I can't get 100% behind. Moving forward I'll be focusing on choices that benefit me, as I'm only here to serve others. New opportunities are around each corner, so just because I pass on one prospect, doesn't mean I won't get another chance at greatness. I'm learning to pass on projects and not feeling the pressure to say yes to every offer.  
Things don't bring you joy, experiences do. I learned this years ago, but running a blog fulltime, I sometimes get sucked into having something new to show you guys. Whether that's a new outfit, the latest beauty product, the hottest makeup item of the moment or something new for the home, all these things don't enrich my life. Will I continue to shop to ensure I have new content to share with you, of course, but that doesn't mean I don't want to travel more. Derek and I have been lucky enough to take several trips a year, but I want to travel even more this year.
Life is a lesson, and you need to keep learning. After 8 years of doing the same thing, day in and day out, I found myself lost. I wasn't learning anything new, besides what I watched on YouTube, and I was feeling discouraged. Last year, I set goals and promised myself to learn something new each month. Whether that's a new app, how to use a new feature on my camera, basic HTML and SEO, copyright issues, etc.… I'm always learning. This year I want to learn even more and maybe even take a class or two.
Geez… I have so many more… let me know if you want part two!
What I Wore- Shirt- H&M, Jacket- H&M, Sunnies- c/o ZeroUV, Purse- Pinkstix, Watch- c/o Wittnauer, Bracelet- c/o Keep Collective, Vegan Leather Leggings- Aritzia, Booties- Nine West