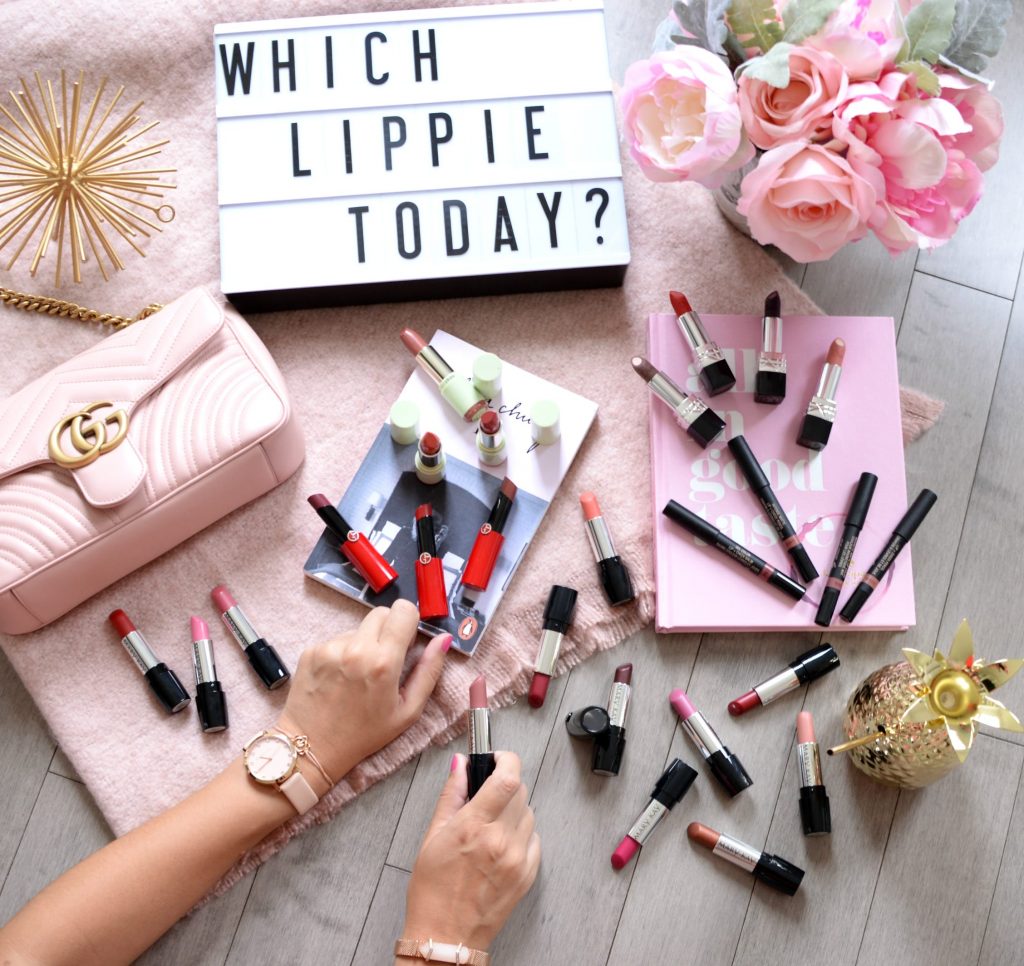 Best Lipsticks For Winter 
Sometimes all your need is a new lippie to jumpstart you into 2018. From a kiss of barely-there nudes to bold and brights and everything in between, the new year is the perfect time to experiment with colours, formulas and finishes. That being said, lipstick shopping is much like finding that perfect pair of jeans…you have to try and test out a lot before you find one that's an ideal fit. From skin tone to wants and needs, the key is having an idea of what you're looking for before you start to shop. From sheer glosses for the minimalist, to rich, naughty hues for the more vampy, moody side of things, to holographic for the trendsetters and metallic for those that like to make a statement, there's a lipstick out there for you. We all love a good lipstick, but each season brands come out with a ton of new products and it can get a tad overwhelming. With so many options out there, today we are focusing on tradition lipstick formulas that you should definitely try this winter.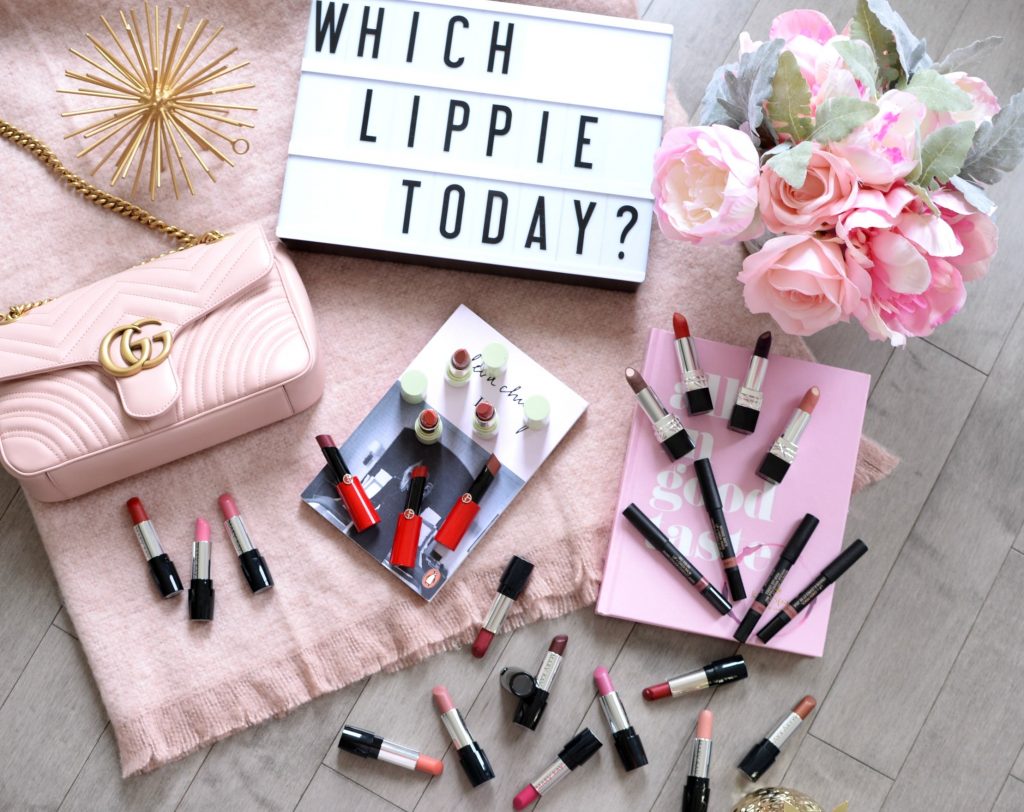 The new Mary Kay Gel Semi-Shine Lipstick features a unique gel-like technology that instantly provides a luminous finish on the lips. If you like the long-lasting formula of a liquid lipstick, but hate the drying effect, these ones will cushion your lips in hydration for all day comfort, yet stay put for upwards of 8+hours. If you're looking for true, opaque pigmentation of a matte lipstick, but something a little more nourishing and shiny, these lipsticks stay true to colour for hours. They glide on smoothly, don't fade, crease or bleed outside the lines and don't need any prep-work before applying. These are perfect for the cooler months as they create a bold, intense colour payoff that stays put without drying out the lips. It creates a gorgeous sheen on the lips without being too shiny or glossy. As it does start to wear throughout the day, it doesn't, however, become more matte, yet stays radiant and juicy. It retails for $21 in 12 stunning shades.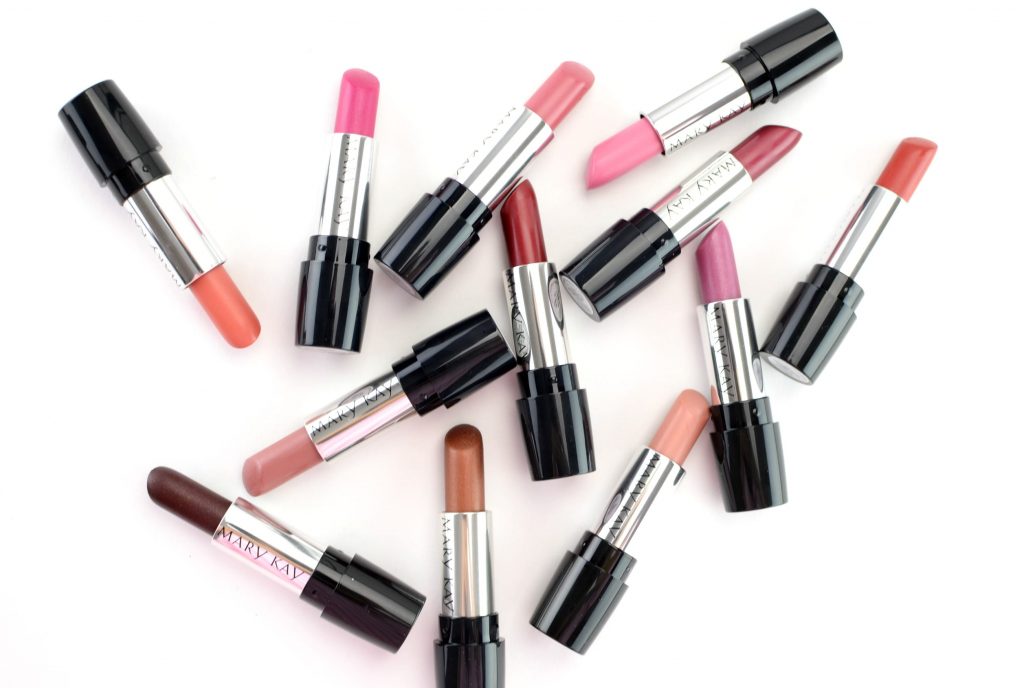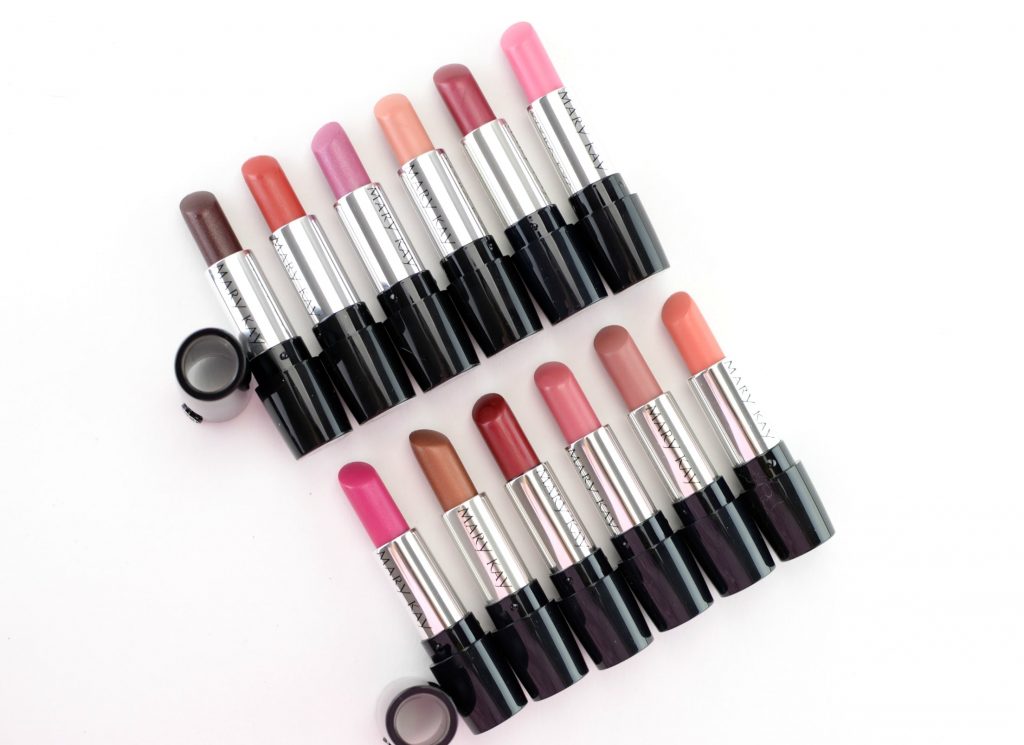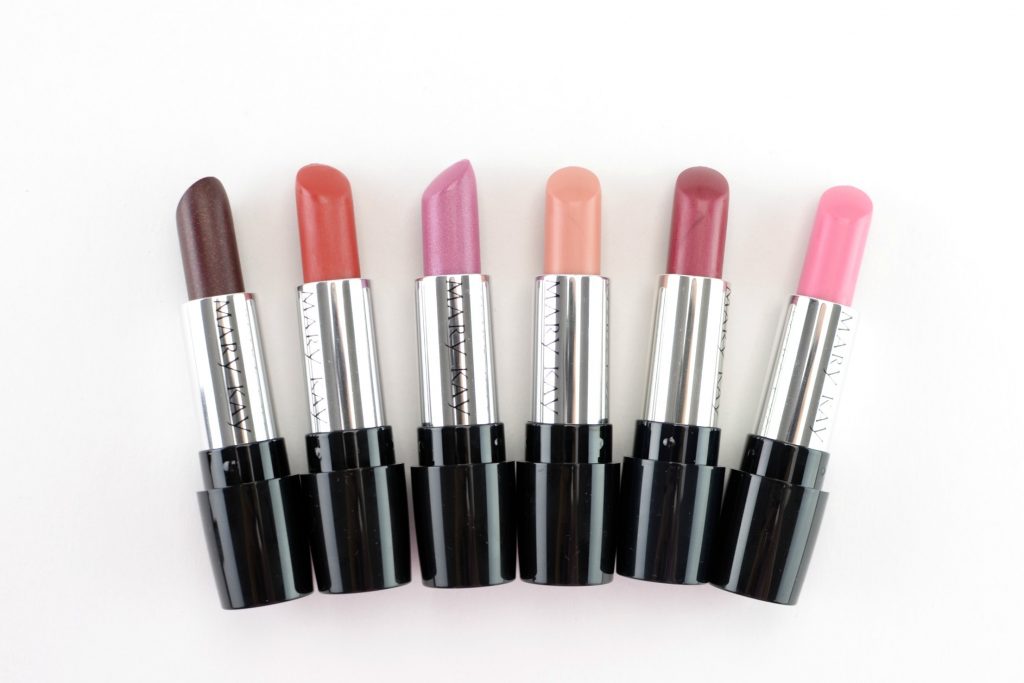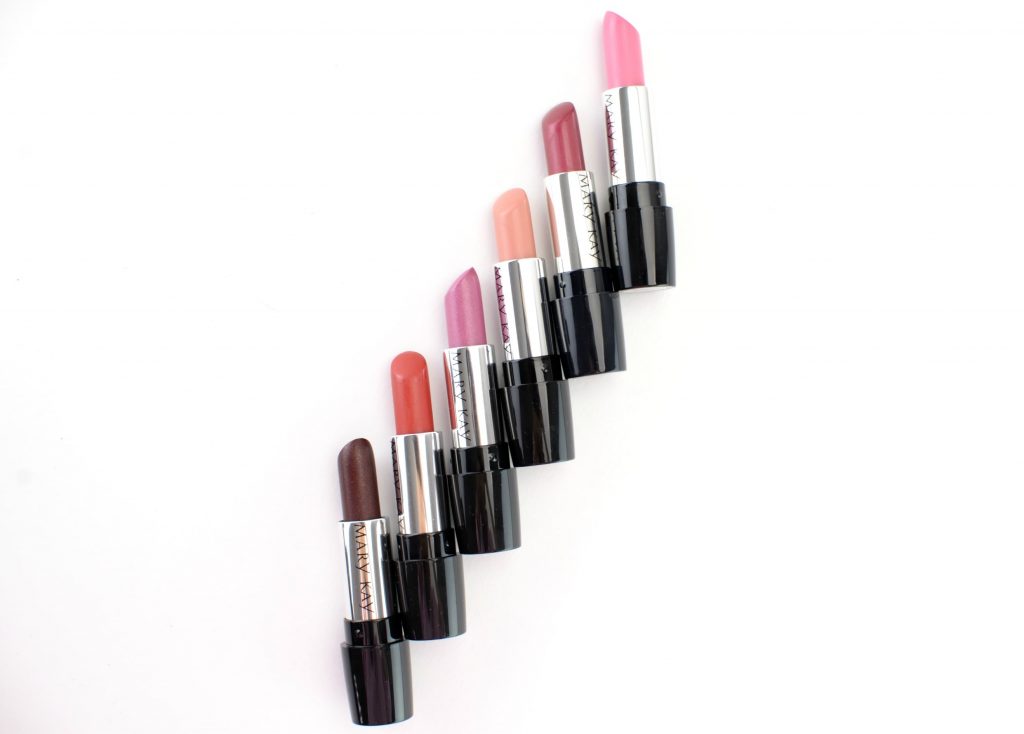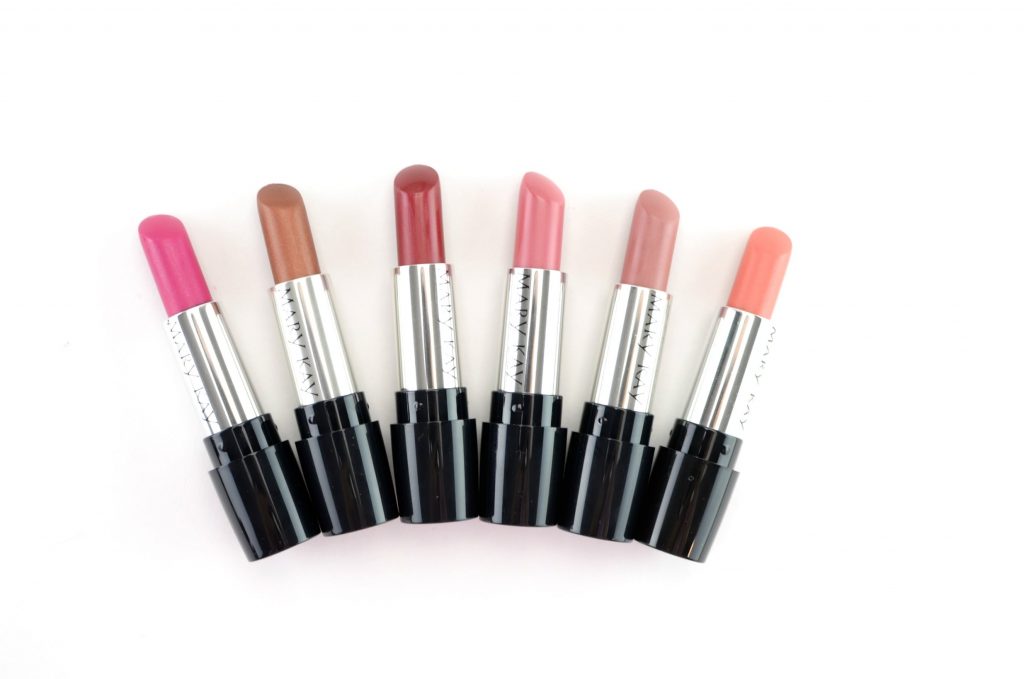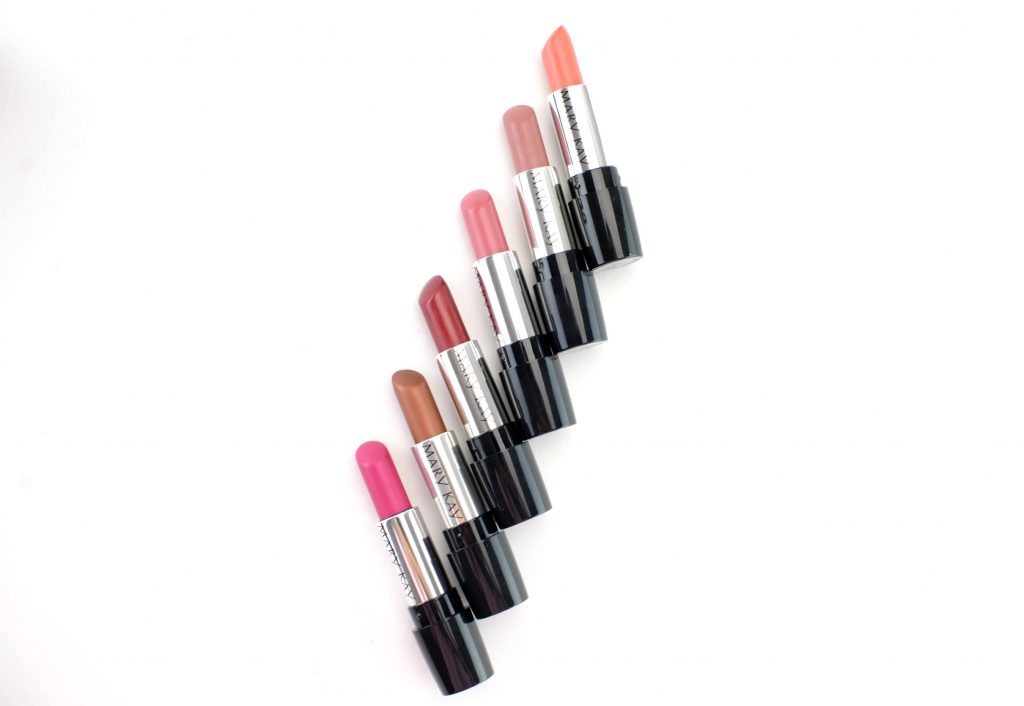 Mary Kay Gel Semi-Shine Lipstick in Berry Couture, Red Smolder, Luminous Lilac, Naturally Buff, Apple Berry and Love Me Pink.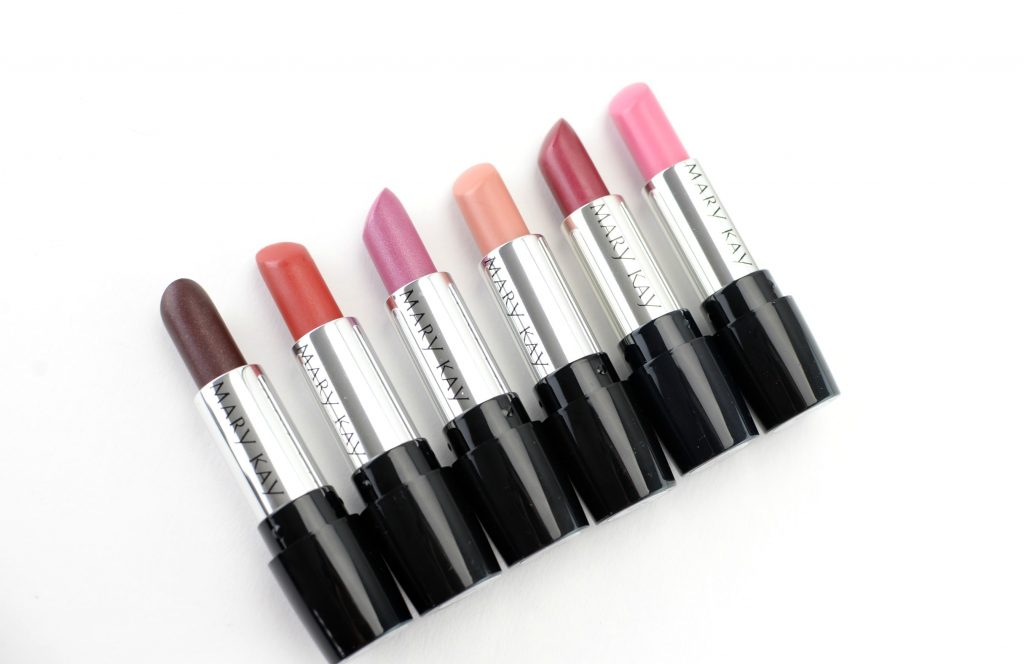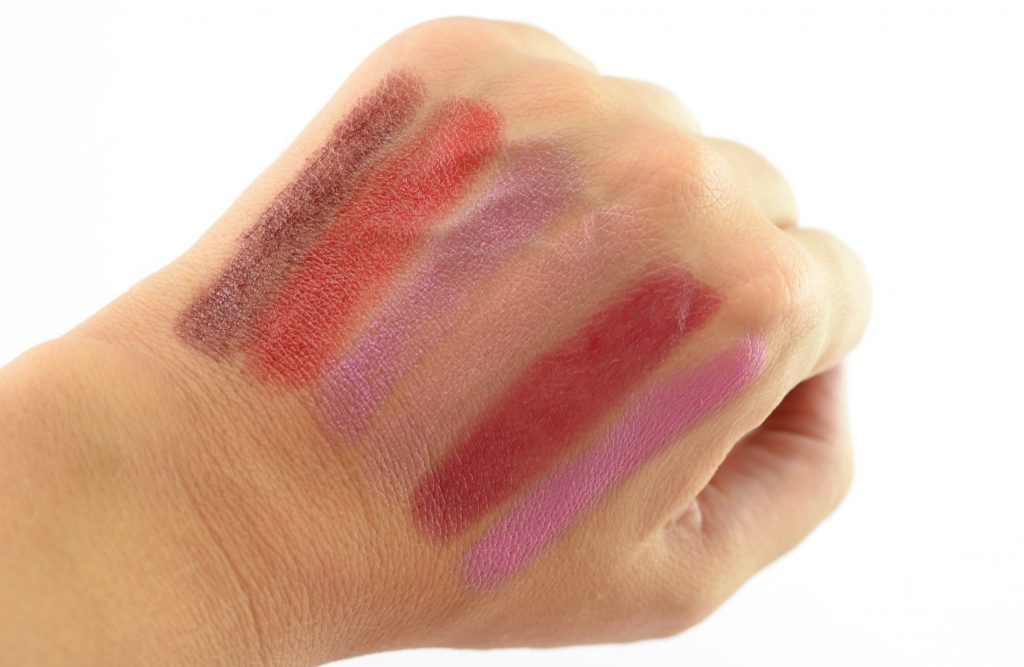 Mary Kay Gel Semi-Shine Lipstick in Haute Pink, Spiced Ginger, Scarlet Red, Raspberry Ice, Rosewood and Sunset Peach.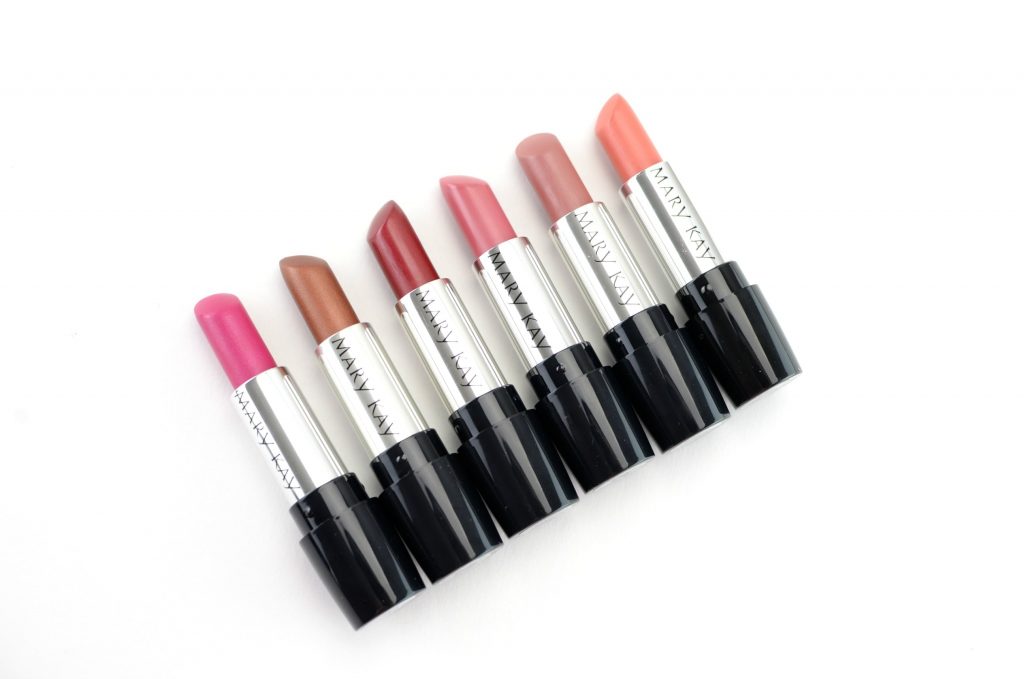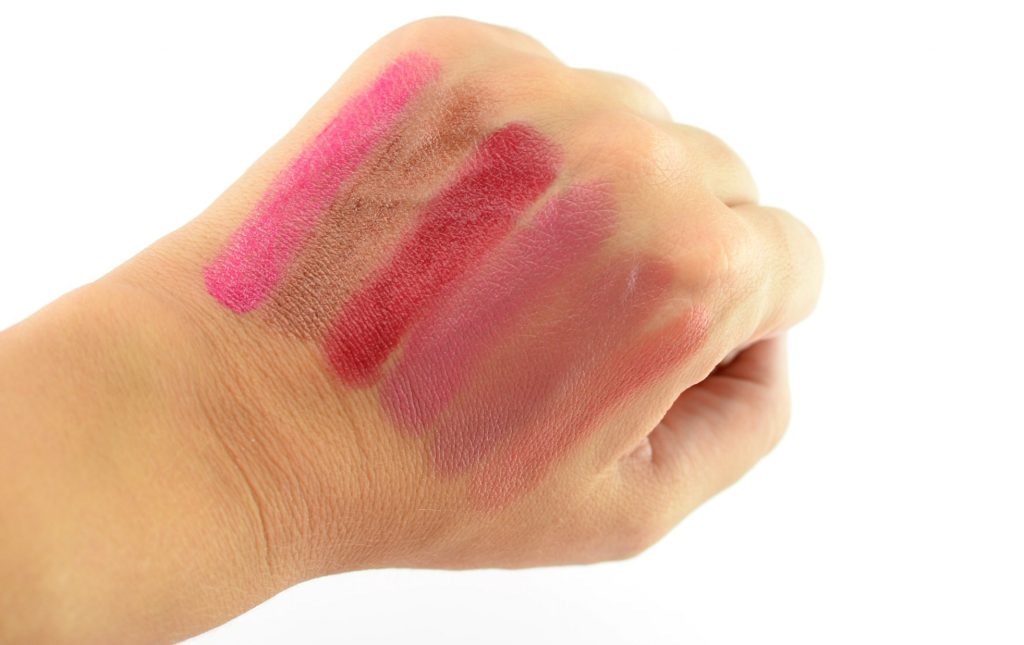 Keeping with the high-shine lip colour trend, the new Giorgio Armani Ecstasy Shine Lipstick creates a bold and vibrant finish with the shine and sheen of a gloss. This ultra-creamy texture is twice as soft as a traditional lipstick and provides up to 8 hours of hydration. It moisturizes the lips like a balm, yet keeps the pigmentation of a lipstick. Its weightless formula is extremely comfortable to wear the entire day and its blend of liquid pigments and trio of emollient oils creates a unique glossy, almost wet shiny finish on the lips. It provides a slight cooling effect and literally melts into the lips with no effort at all. It's one of those lipsticks you can apply while running out the door and know its going to look flawless. All shades can be applied without a mirror, making them perfect for on the go. Lips not only feel nourished and moisturized, the juicy effect gives the appearance of more healthy, plumped lips (without fillers). It retails for $43 and comes in 21 juicy shades.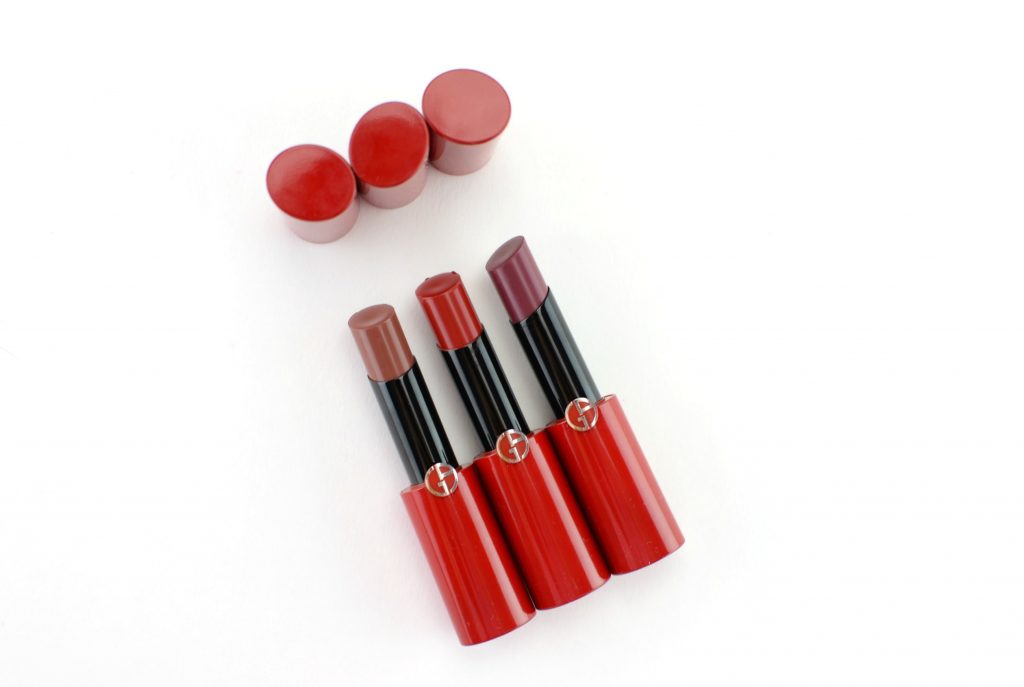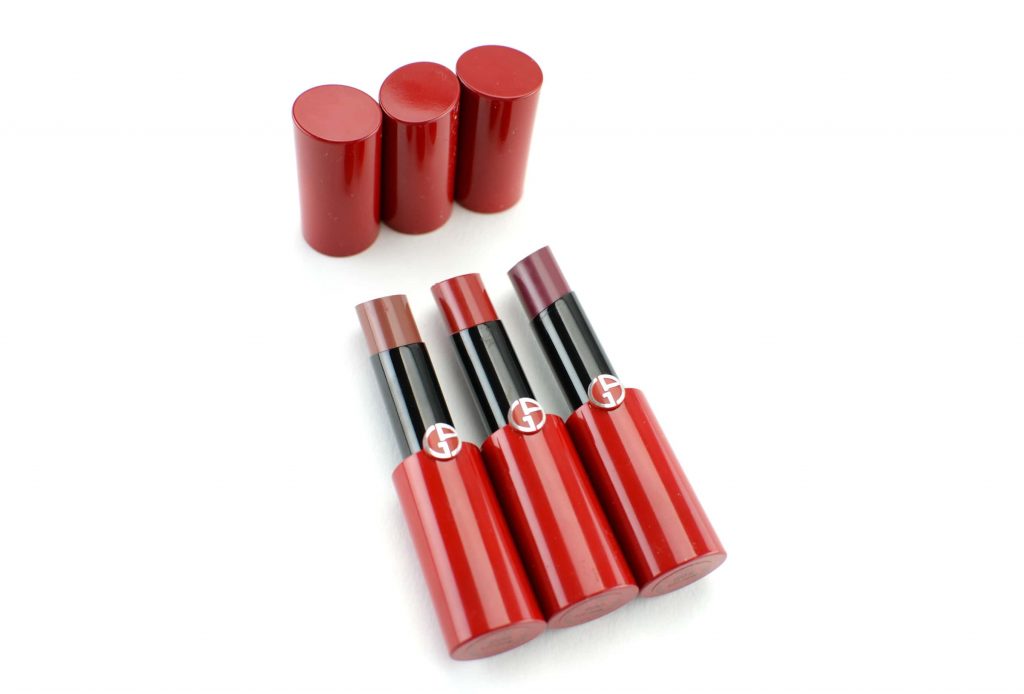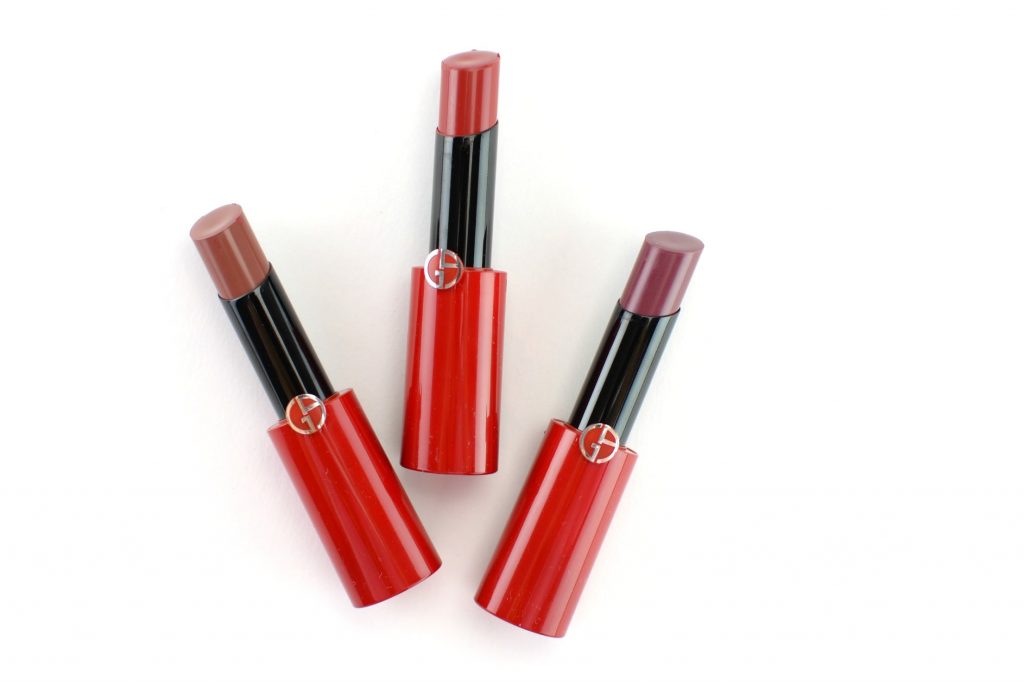 Giorgio Armani Ecstasy Shine Lipstick in 200, 400 and 602.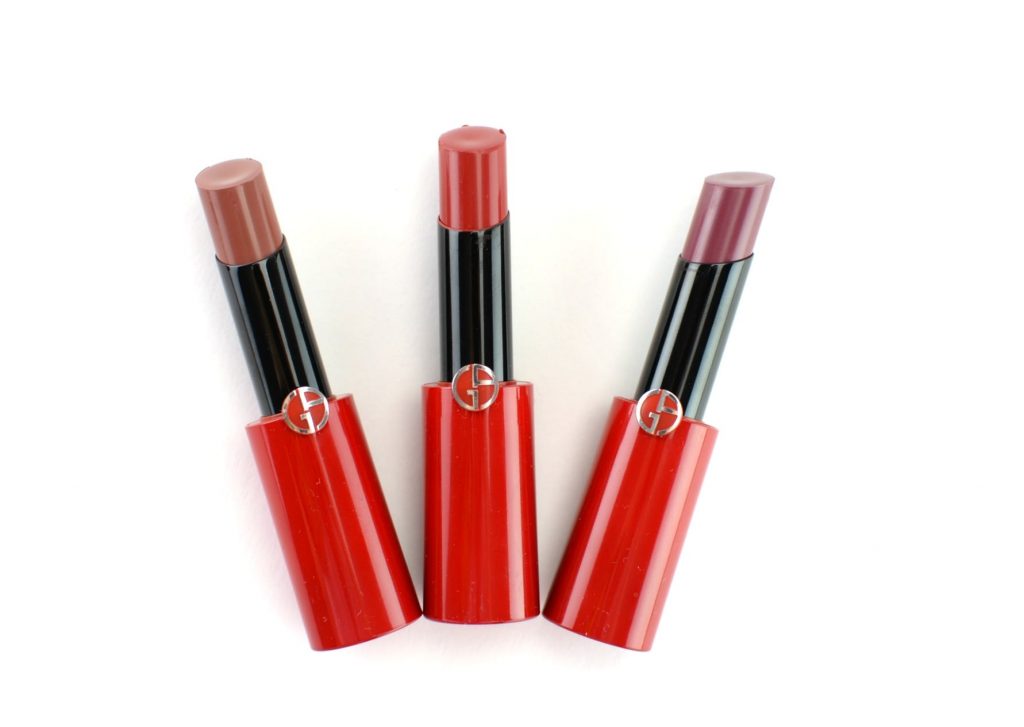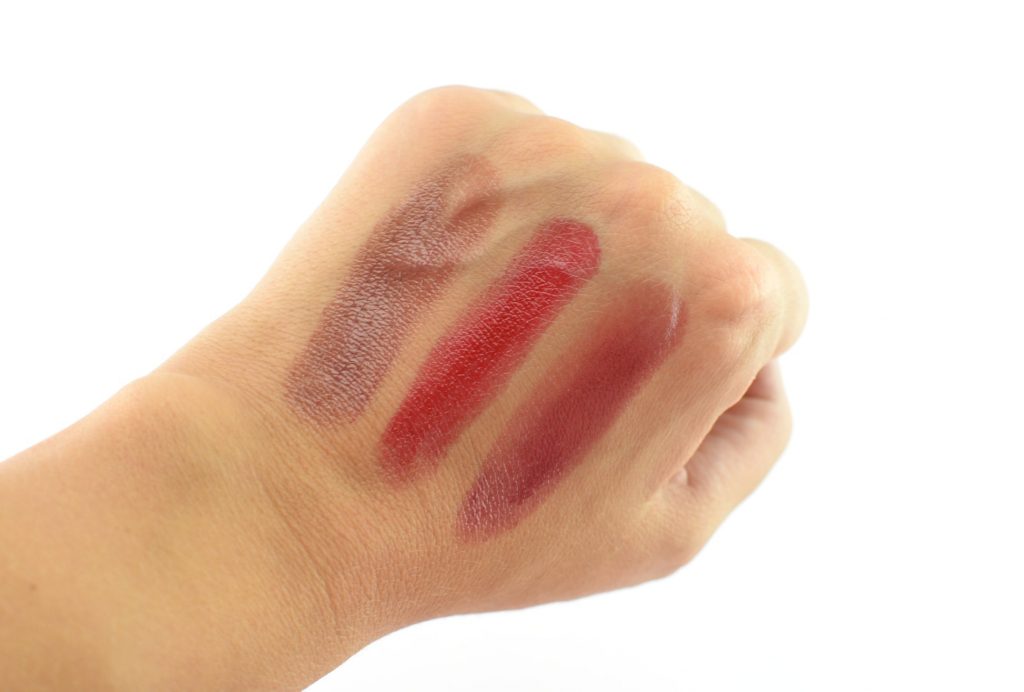 There's no denying that metallics are huge, but sometimes wearing something so bold on the lips can be intimidating. The new Dior Double Rouge combines both the matte and metal craze in one. In a single swipe, you can instantly create that ultra-trendy ombré effect that's much more wearable than a metallic on its own. Its rich and creamy formula features an intensely pigmented matte outer ring with a heart-shape metal centre. The two coordinating shades work beautifully together in creating a sophisticated, yet high-fashion look. It gives the optical illusion of volume in a single swipe. Although you don't get the bold, powerful feel of a metallic lip, you do achieve a much more subtle, wearable look. It creates more depth and elevates any makeup look. It retails for $43 in 8 cutting-edge shades.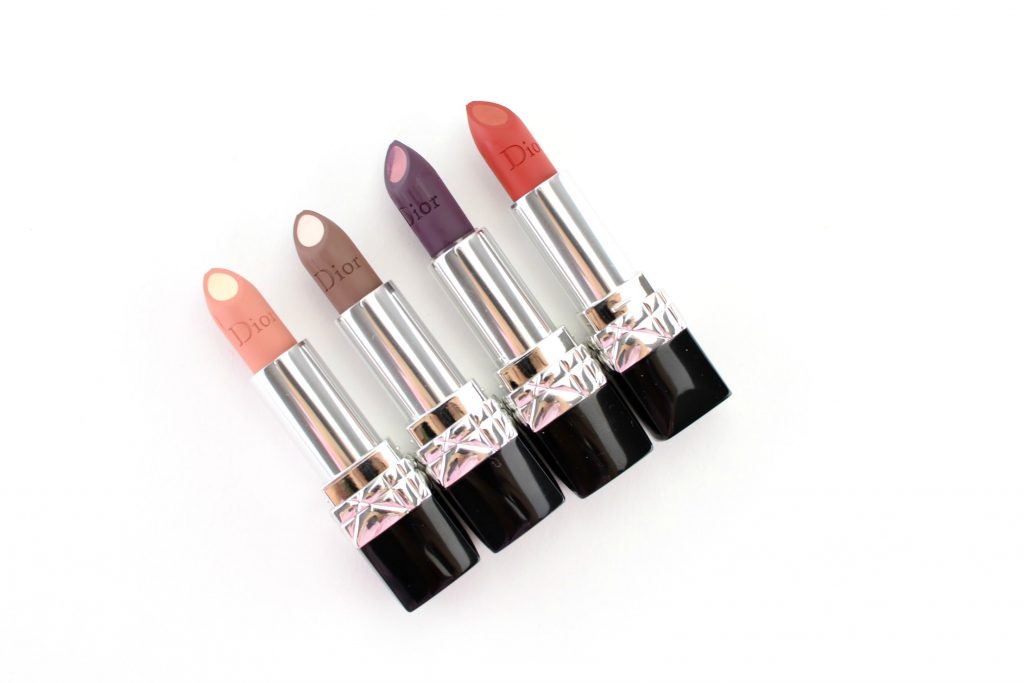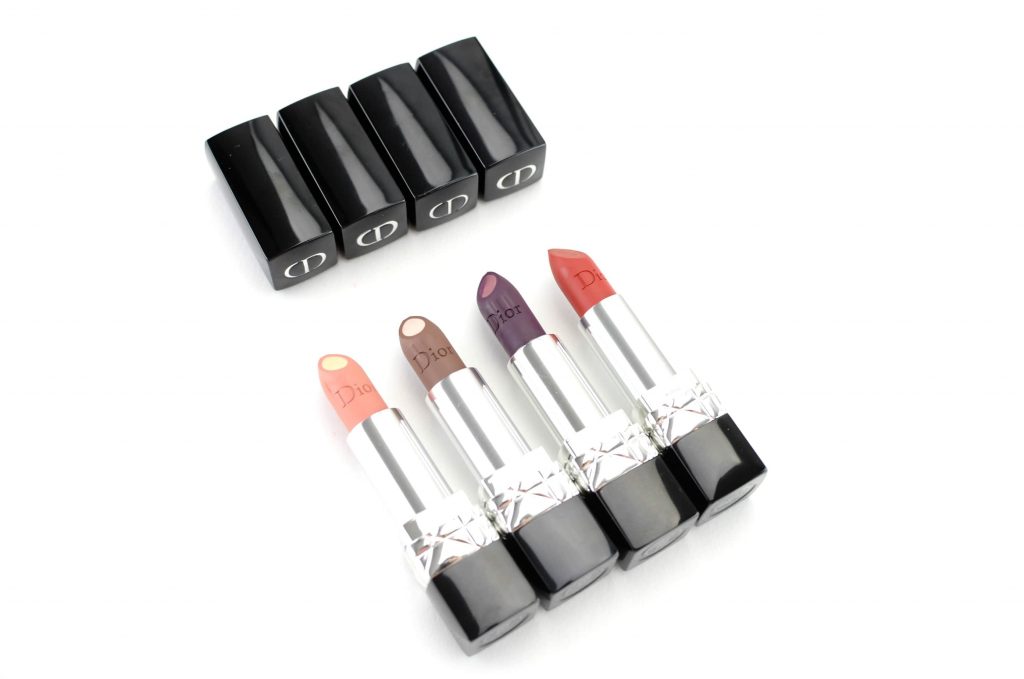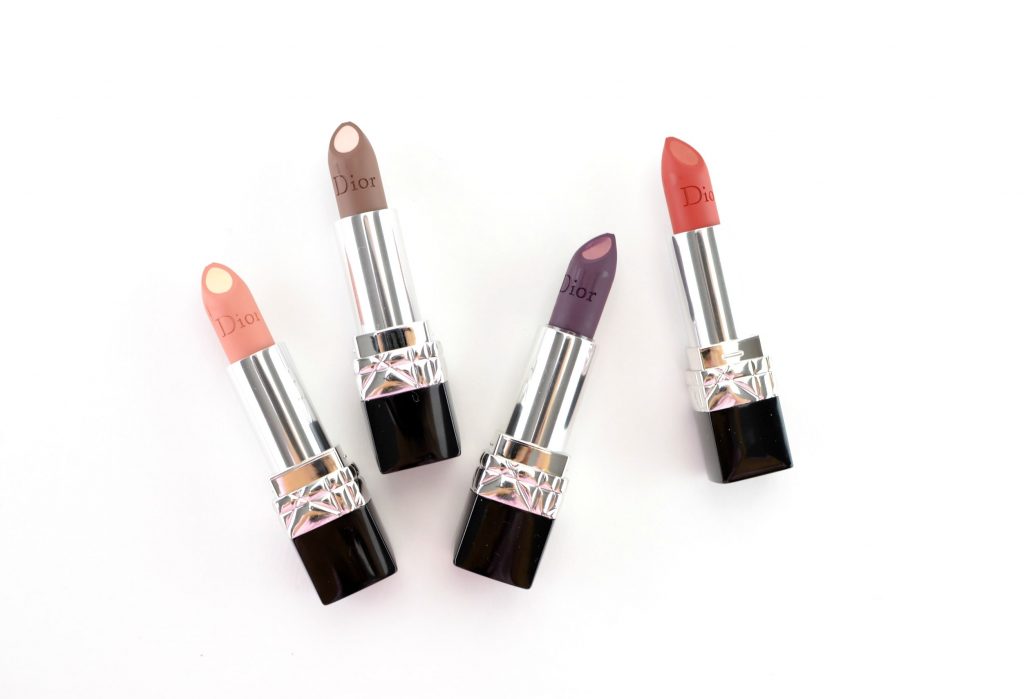 Dior Double Rouge in Vibrant Nude, Jungle Beige, Poison Purple and Matte Metal.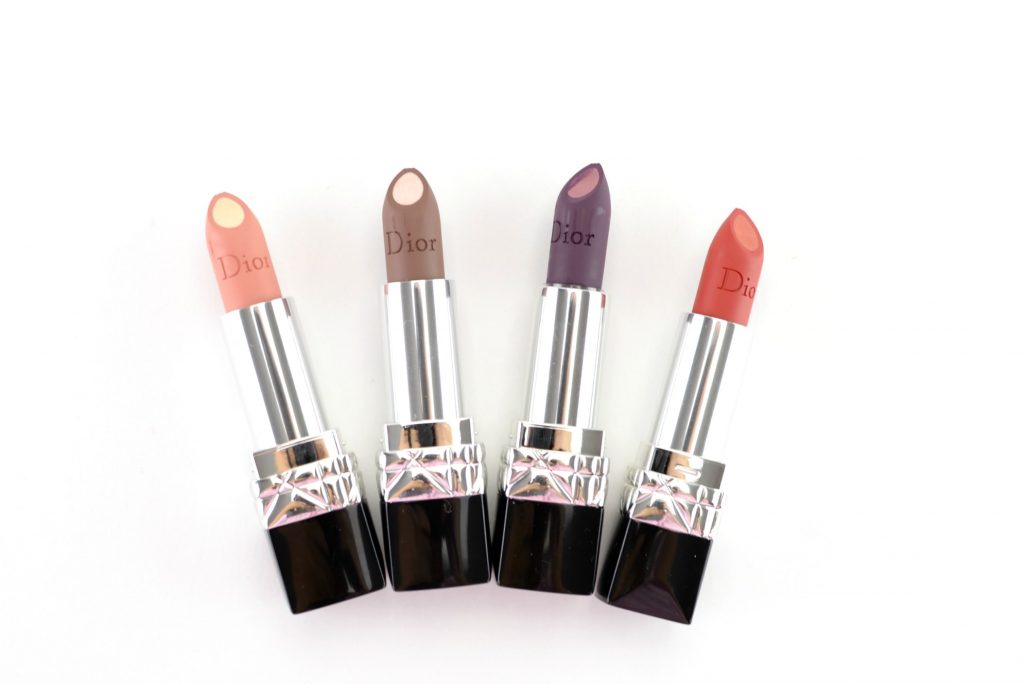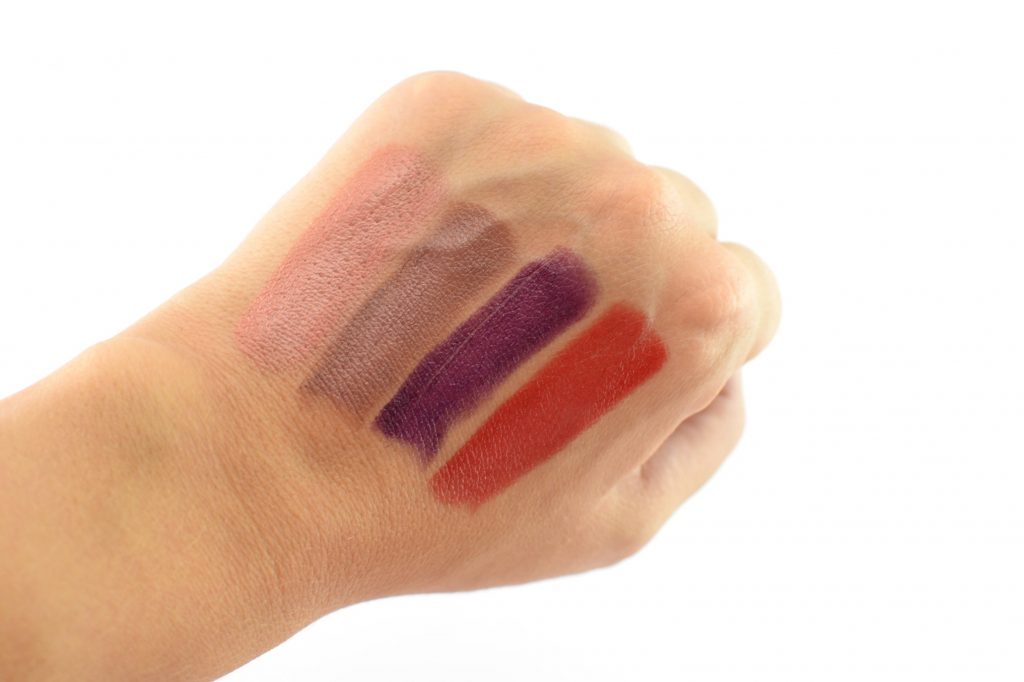 Nudestix created an entire brand around quick and easy breezy, swipe-and-go makeup items that anyone can do in seconds. Not ready to go the glossy route, try one of their Intense Matte, Magnetic Matte, Gel Color or their OG classic Lip & Cheek Color Pencils. All 4 formulas feature an incredibly soft, non-drying formula that can also double as a lip liner and cheek blush. Each shade is intensely pigmented to provide maximum true opaque coverage in a single swipe. It wears like a liquid lipstick, we're talking 8+ hours, but has the control and ease of a pencil. Depending on the formula you pick up, you can achieve both matte, satin, gel-like shine in an array of stunning hues. Each shade applies seamlessly, doesn't feather or bleed outside the line and is comfortable to wear the entire day. Its lightweight texture adds a vibrant pop of colour to the lips that's nourishing and never drying. Each pencil retails for $28.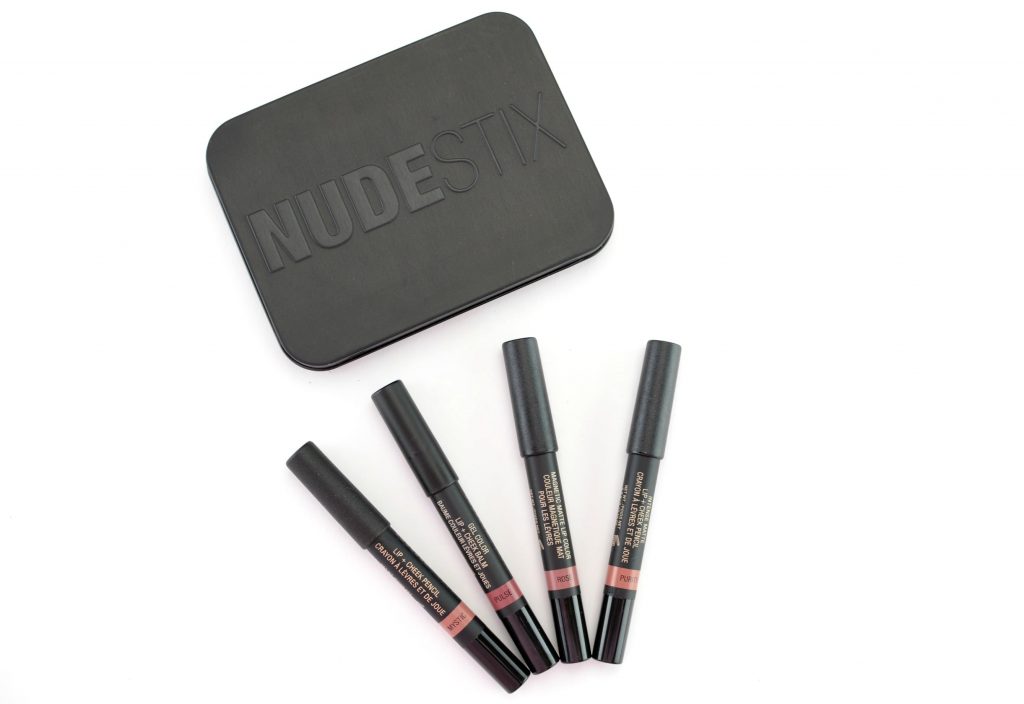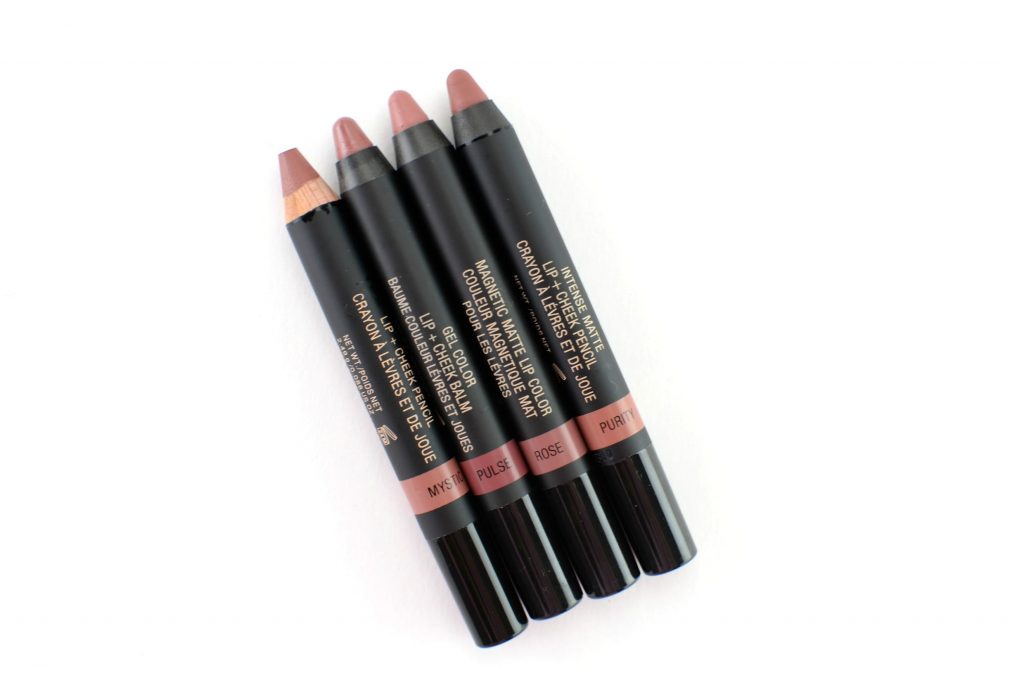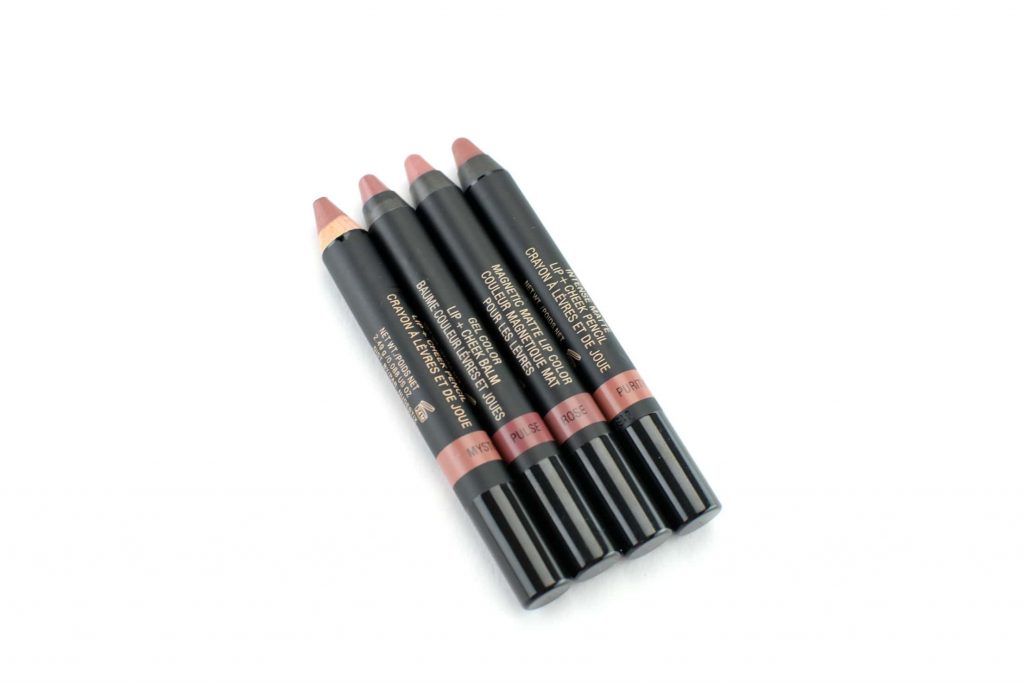 Nudestix Lip & Cheek Color Pencil in Mystic, Gel Color in Pulse, Magnetic Matte in Rose and Intense Matte in Purity.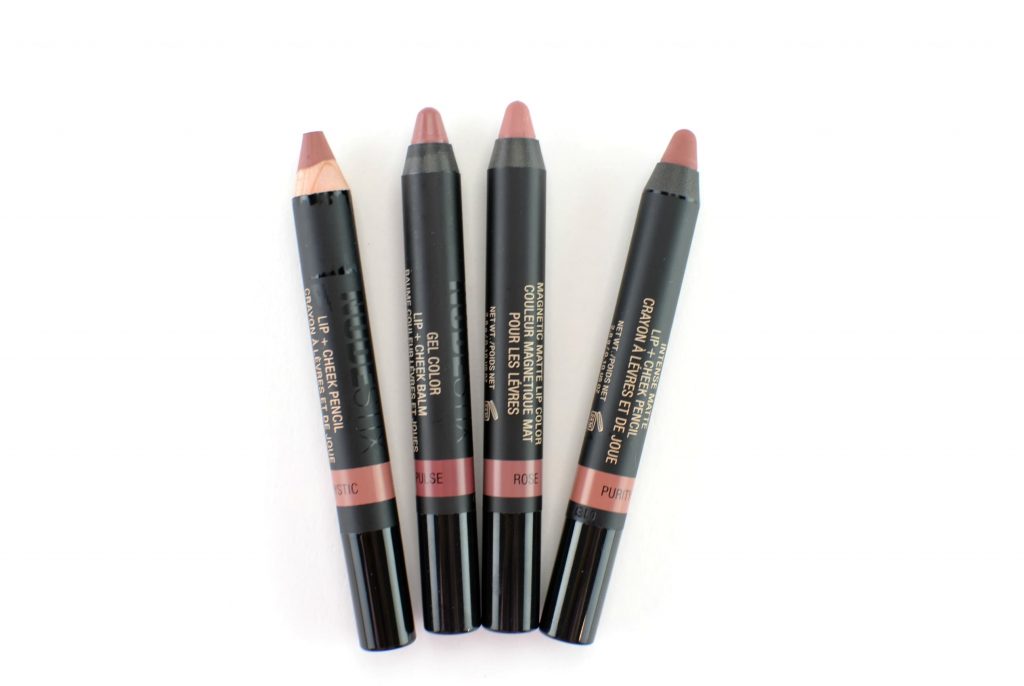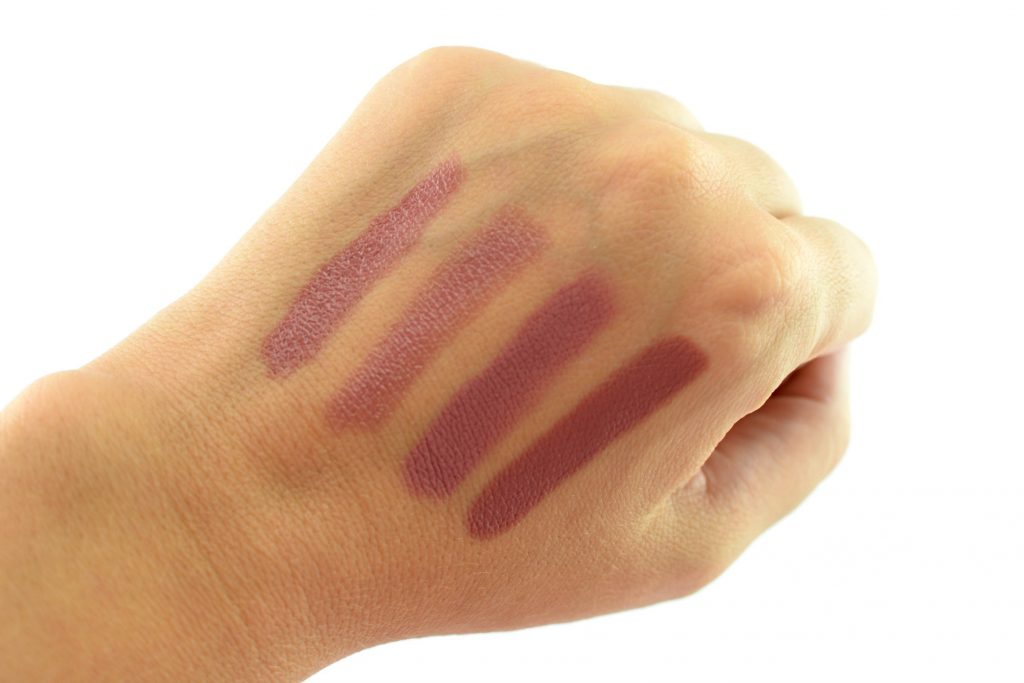 If you're looking for a "your lips, but better" effect, reach for the new Pixi Mattelustre Lipstick. This rich and creamy lippie is formulated with hyaluronic acid, vitamins C and E to help protect, nourish and hydrate the lips, while providing a full-coverage, demi-matte finish. Not only does it drench lips with intense moisture for a healthy, long-lasting look, it actually helps to give the appearance of a slight plumping effect (because the lips look so youthful). It glides on like butter, provides a sheer wash of colour for a fuller, smoother look. Unlike traditional semi-matte lippies, it helps to create a beautiful sheen to the lips that doesn't look flat or dull. It retails for $12 in 3 juicy shades.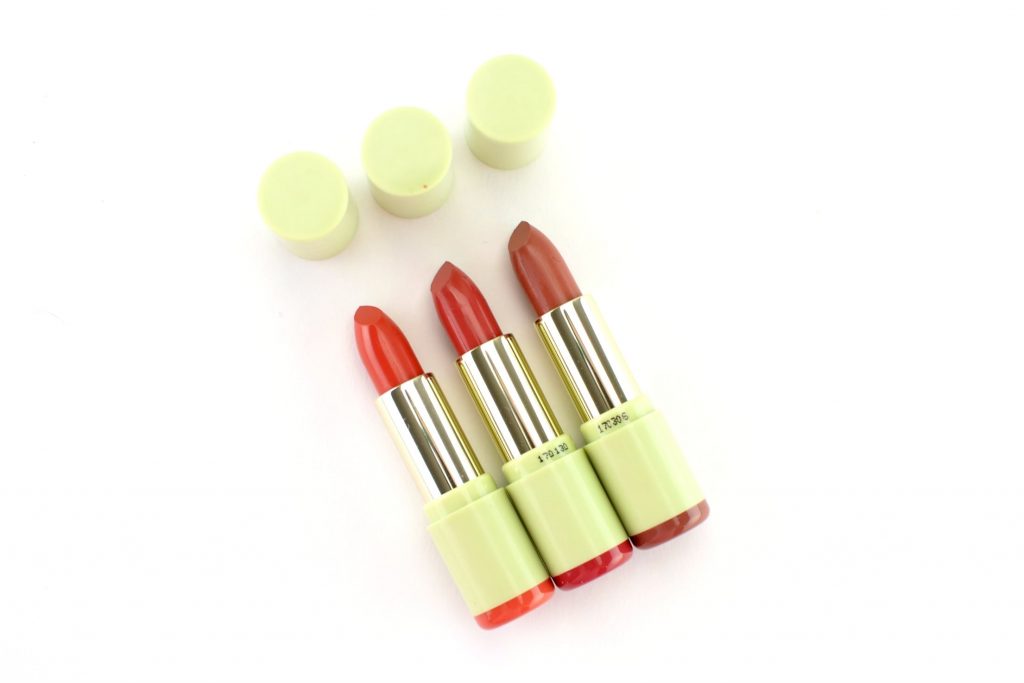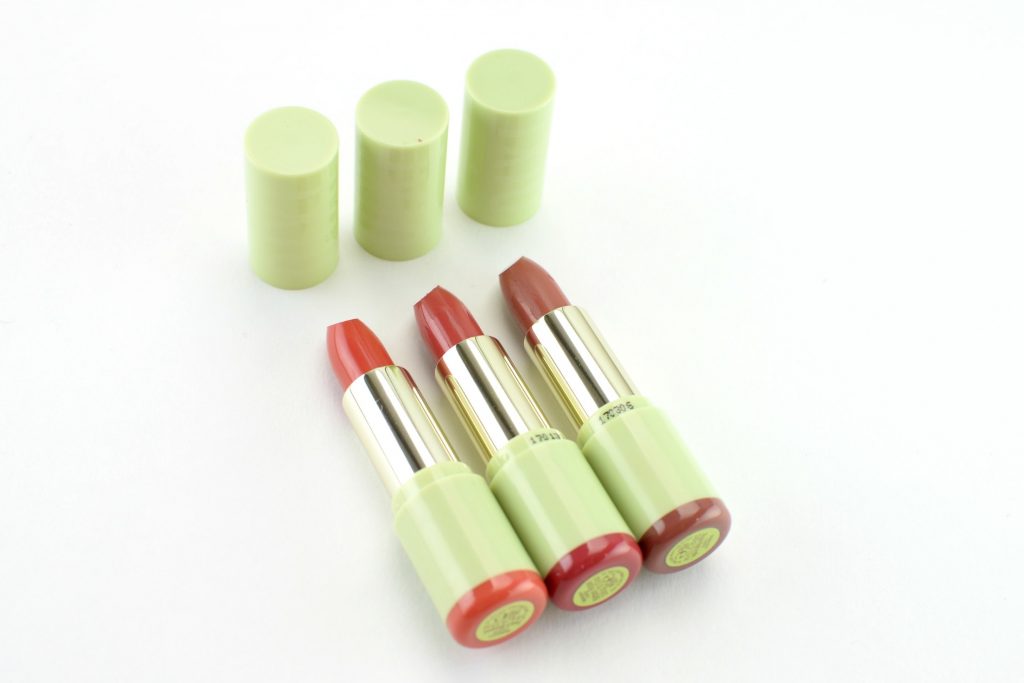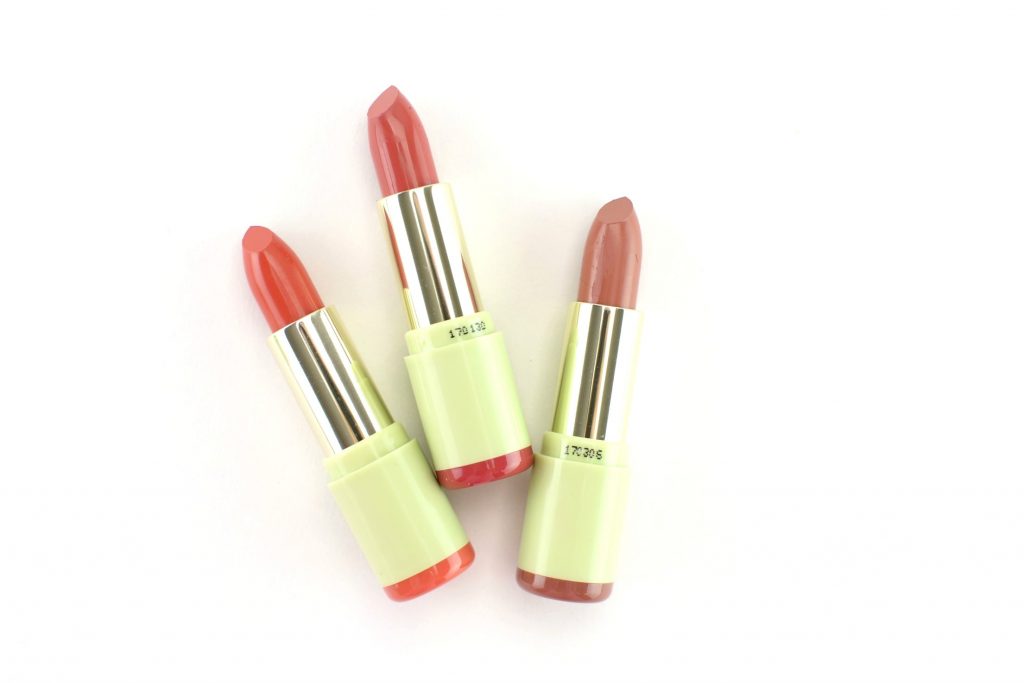 Pixi Mattelustre Lipstick in Peach Blossom, Bitten Rose and Rose Naturelle.