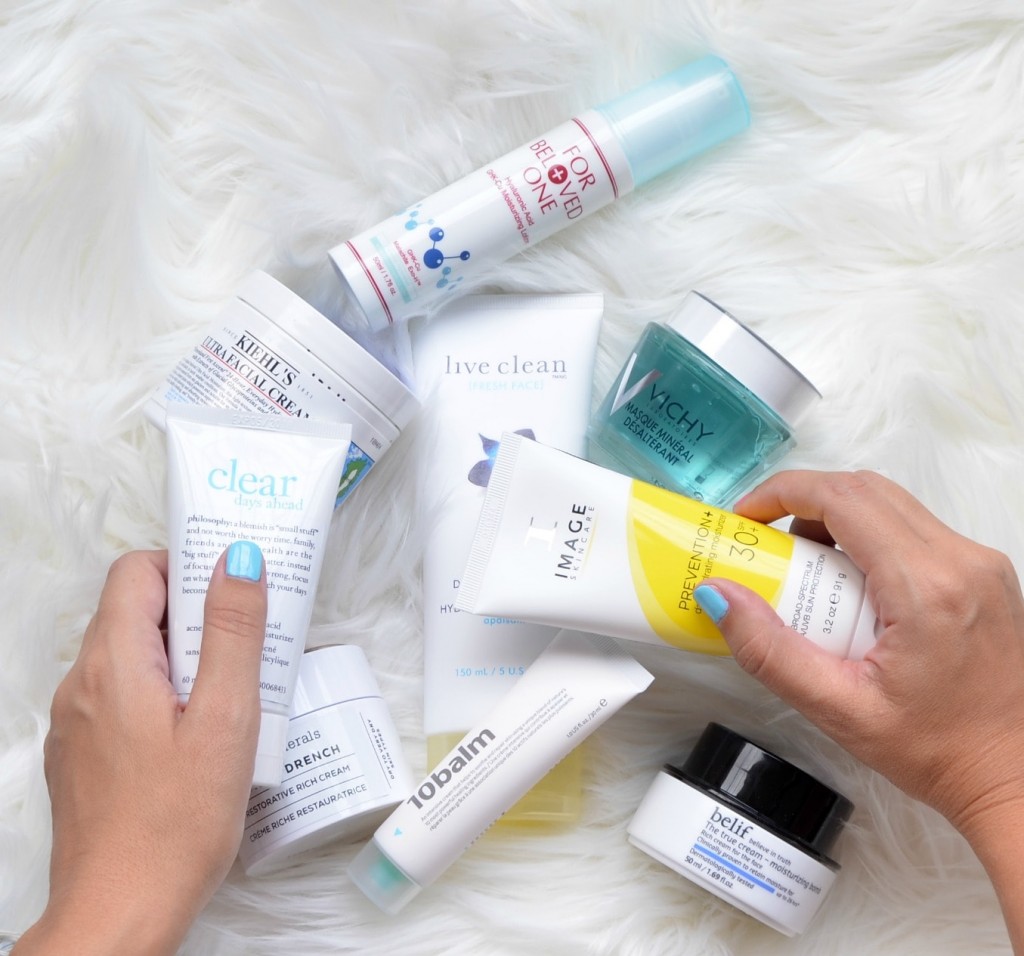 Daily face creams for dry skin
Winter is officially here. With this comes long, dull, dry days. Without a daily dose of hydration, skin will be left dry, flaky, red, itchy and sore. A rich and creamy daily moisturizer is a must all year round, but in the dead cold winter months, it's extremely important. Everyone can benefit from a moisturizer, but finding that perfect one can be a little overwhelming. Oily skin tends to need a lighter face cream, whereas dry skin needs something a little richer and thicker. Although slathering on a heavy lotion may seem like the logical solution, not all dense moisturizers are created equal. If you're looking to really improve your overall skin condition for healthy and glowing skin throughout the entire winter season, keep reading. I've rounded up some of the top moisturizers for you to try this winter.
For Beloved One Hyaluronic Acid GHK-Cu Moisturizing Lotion is perfect for those with extremely dry, dehydrated skin. This moisturizer comes in a pump-style bottle ensuring it stays air tight and sanitary. It helps to instantly repair the skin, retain moisture and promote healthy skin rejuvenation. This lotion features an array of anti-aging and hydrating active ingredients, including copper peptides, malachite and other moisturizing benefits to help maintain skin's elasticity, firmness and prevents sagging. It also helps to stimulated collagen and bring a little life back into your skin. For such a hydrating lotion it's still incredibly lightweight, absorbs into the skin fairly quickly and doesn't feel tacky or sticky. It keeps skin supple, radiant and with a healthy glow all day long. Instantly locks in moisture to keep it hydrated for upwards of 24 hours. It retails for $54.99 for 50ml.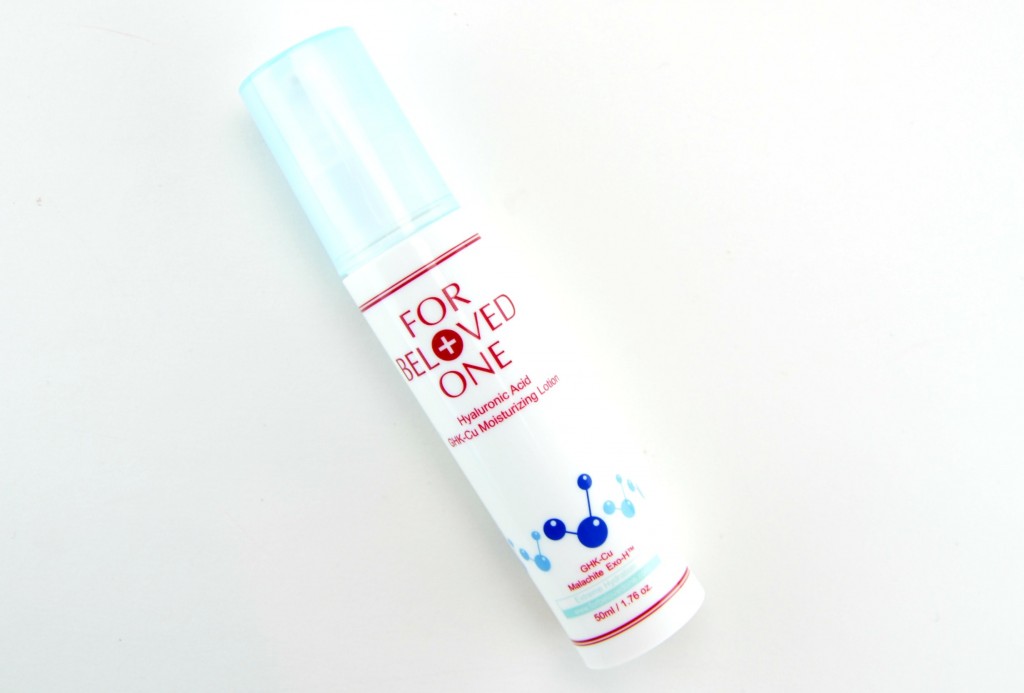 Live Clean Fresh Face Soothing Daily Moisturizer is designed and created for all skin types. It features a lightweight, creamy texture that absorbs into the skin within seconds. It's formulated with certified organic botanicals including lavender, cucumber, chamomile, milk thistle, mallow, buckthorn and aloe. Orchid extract helps to lock and seal in moisture, while vitamin C protects and boosts radiance. It's non-sticky, non-greasy consistency looks and feel invisible on the skin, yet is extremely hydrating. It's the perfect moisturizer for applying under your foundation, as it blends into the skin beautifully. It helps to refresh and hydrate the skin for all day comfort. It's slightly soothing, refreshing and calming formula is perfect to wear both day and night. It replenishes skin's moisture barrier for all day hydration. It retails for $19.99 for 150ml.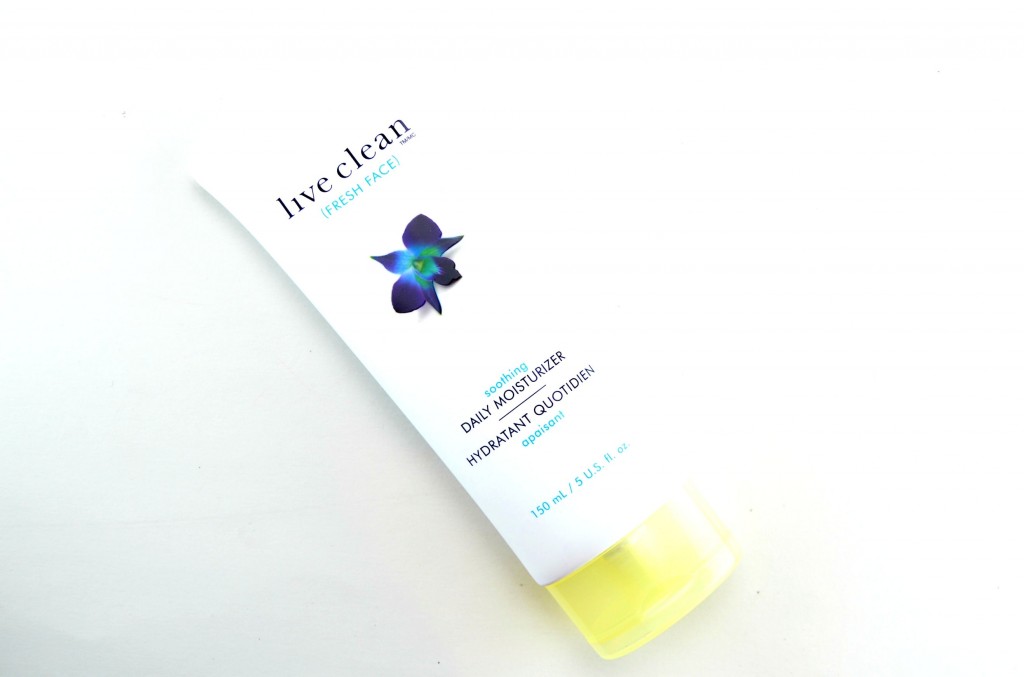 Image Skincare Prevention + Daily Hydrating Moisturizer is ideal for those that don't want to take the extra step in applying a sunblock or SPF. It's a long-lasting, deep moisturizer that's designed and created for those with dry, dehydrated and sensitive skin. It's enriched with antioxidants, vitamins and green tea as anti-inflammatory agents and is paraben and chemical free. I often think we forget about our SPF in the winter, when in fact, we should be focusing more on sun exposure. The suns UV rays actually bounce off the snow and can damage our skin even more than in the hot, summer months.
Although Image Skincare Prevention + Daily Hydrating Moisturizer is formulated with SPF30, it still features an incredible sheer, lightweight and invisible formula. It spreads on easily, without a white or greasy residue and its silky formula absorbs within seconds. This moisturizer works wonderfully under foundation, unlike other SPF moisturizers that can leave skin with an oily residue. It keeps skin moisturized with less flakiness and dry patches. This lotion does an excellent job at keeping my skin hydrated throughout the day and actually locks in moisture.  It has a refreshing scent that awakens the sense in the morning. It retails for $72 at epbeauty.ca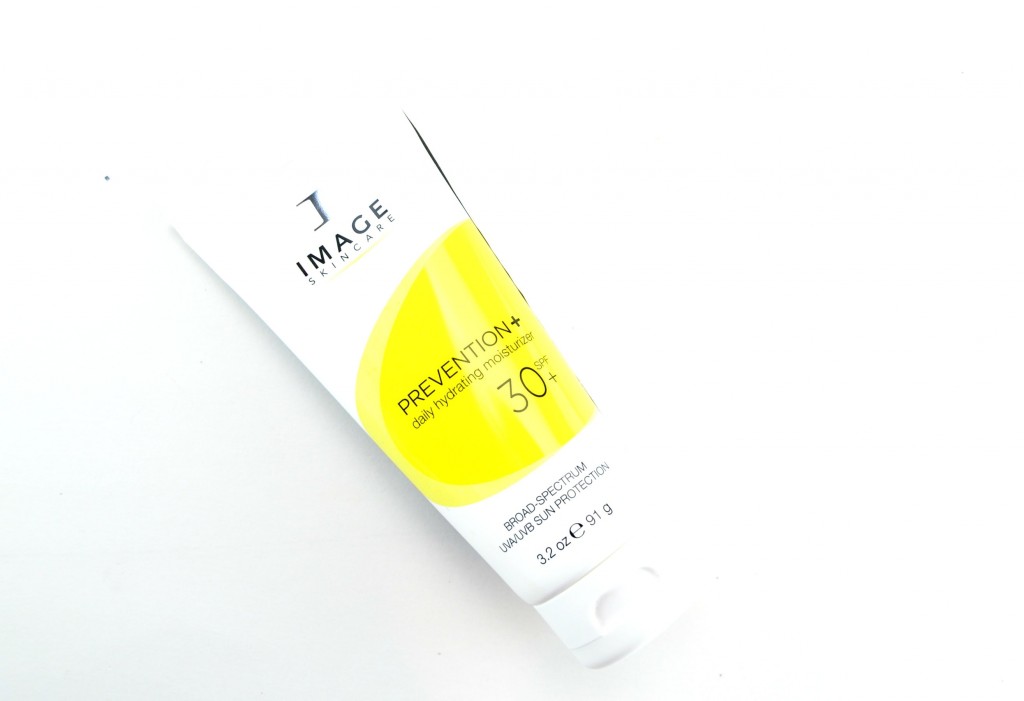 Philosophy Clear Days Ahead Oil-Free Salicylic Acid Acne Treatment & Moisturizer is perfect for those with acne or blemish prone skin. Not only does this lightweight moisturizer keep skin perfectly balanced, while controlling oil production for a beautiful matte finish, it also helps to reduce acne breakouts. This easy to use, one-step acne treatment clears up skin and restores your skin back to a healthy state. It's breathable, oil-free formula immediately begins to eliminate bacteria, while salicylic acid and oligopeptide-10 help to keep skin clear of future blemishes. It helps control irritation and redness, while improving skin tone and texture. This moistruizer can be used up to three times a day without ever drying the skin out or leaving it feeling tight, dehydrated or parched. It retails for $46 for 60ml.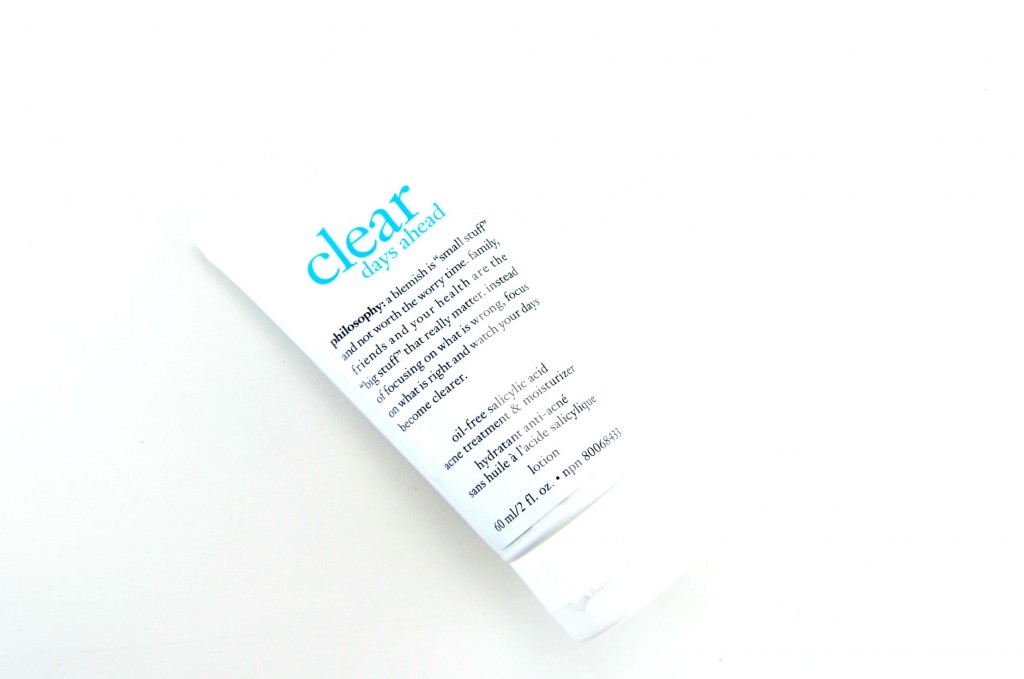 Kiehls' Ultra Facial Cream is ideal for those that only want to apply a daily moisturizer once a day. This incredible lightweight, creamy texture is designed and created to hydrate the skin for up to 24 hours. It applies smoothly, absorbs extremely quickly and is the perfect base for any foundation. The unique combination of natural emollients help to ease dry patches, and reduce moisture loss while drawing and absorbing moisture from the air. Leaves skin feeling comfortable and visibly well balanced. Thanks to its continuous moisture replenishment throughout the day, skin is left feeling smooth and looking healthier. In honour of Kiehl's 165th birthday, they've partnered with Hailee Steinfeld's to create this limited edition packaging that retails for $59 for 125ml, with funds benefiting the Children's Hospital of Los Angeles.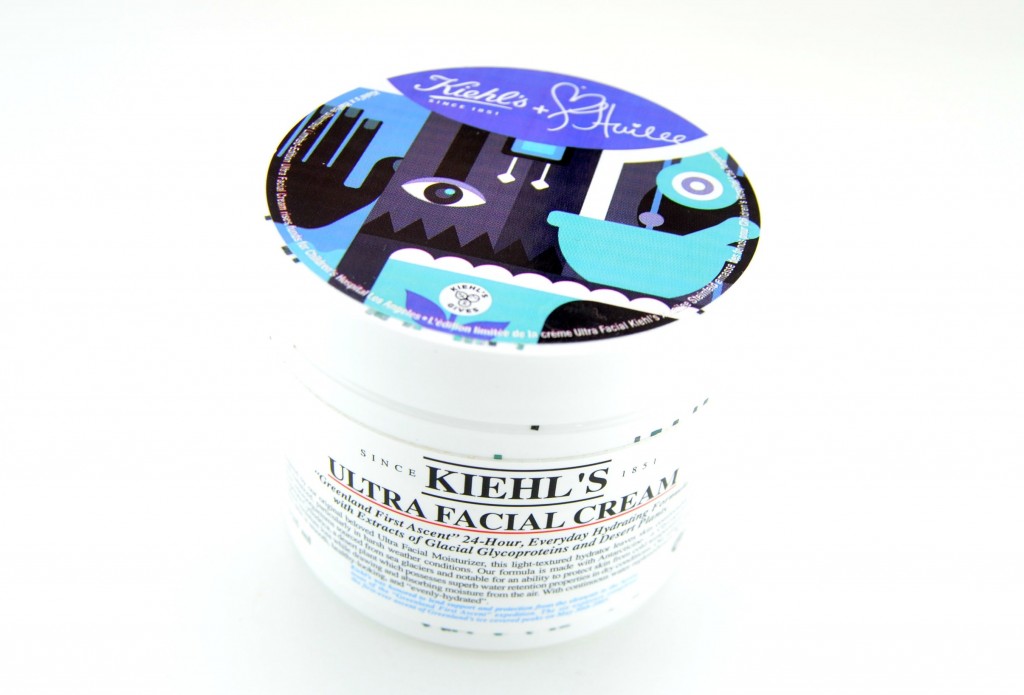 belif Believe in Truth The True Cream Moisturizing Bomb is perfect for those with normal to dry skin. It continues to hold the number one spot in the beauty category in Korea and is now taking Canada by storm. It's unique and innovated blend of apothecary herbs, including the powerful hydrating agent of Comfrey Leaf, is the key to really keeping the skin moisturized. This comforting and indulging moisturizing cream actually provides skin with long lasting hydration, we're talking up to 26 hours of deep hydrating. The cushiony cream format is designed to 'burst' when applied, releasing a flood of moisture onto skin. It's then quickly absorbed without any sticky or greasiness. It has a unique, almost fluffy, aqua gel texture and a perfectly clean, fresh and natural aroma. Skin is instantly left looking and feeling incredibly soft, supple and moisturized. It gives the appearance of healthier, smoother, more  supple skin. It retails for $47 for 50ml.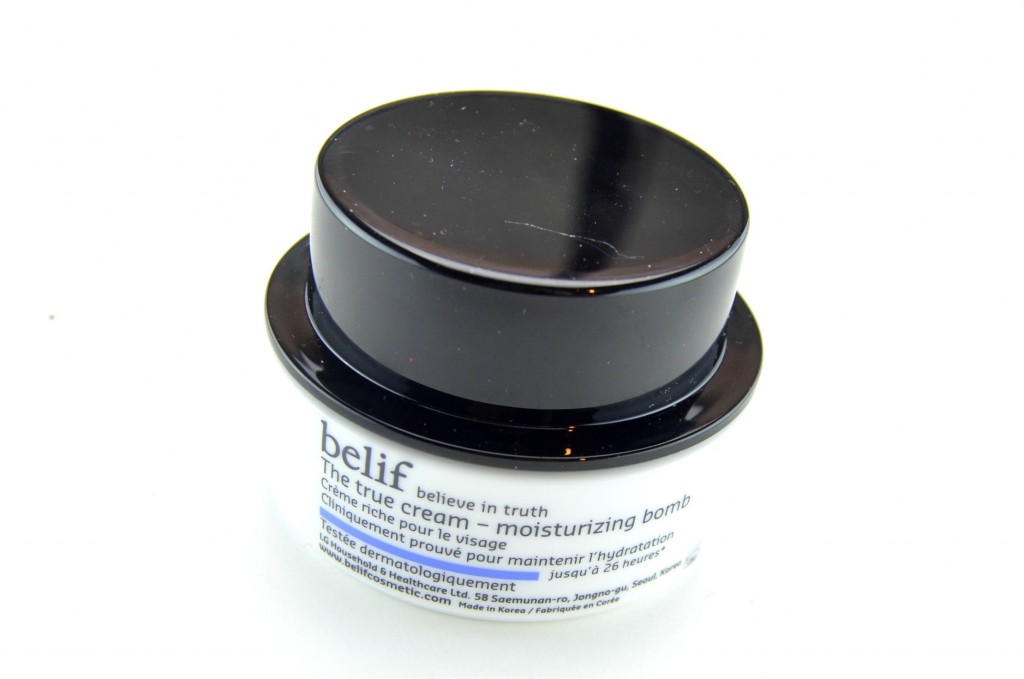 bareMinerals Butter Drench Restorative Rich Cream is created for those with very dry skin types. It's formulated with mineral moisture technology to help rejuvenate and provide a super soft and silky feel. It's enriched with shea butter, peptides, ceramides, and amino acids to help add radiance, smooth away roughness and diminish the appearance of fine lines and wrinkles. It features a natural aroma of bergamot and eucalyptus to invigorate and awaken your senses. It's the perfect daytime moisturizer. Its incredible rich, luxuriously, buttery formula deeply penetrates into the skin to help replenish your skin's moisture loss. It absorbs quickly, leaving the skin supple and non-greasy. This cream helps to clear up any dry patches and visibly reduce the signs of aging. It retails for $45 for 1.7oz.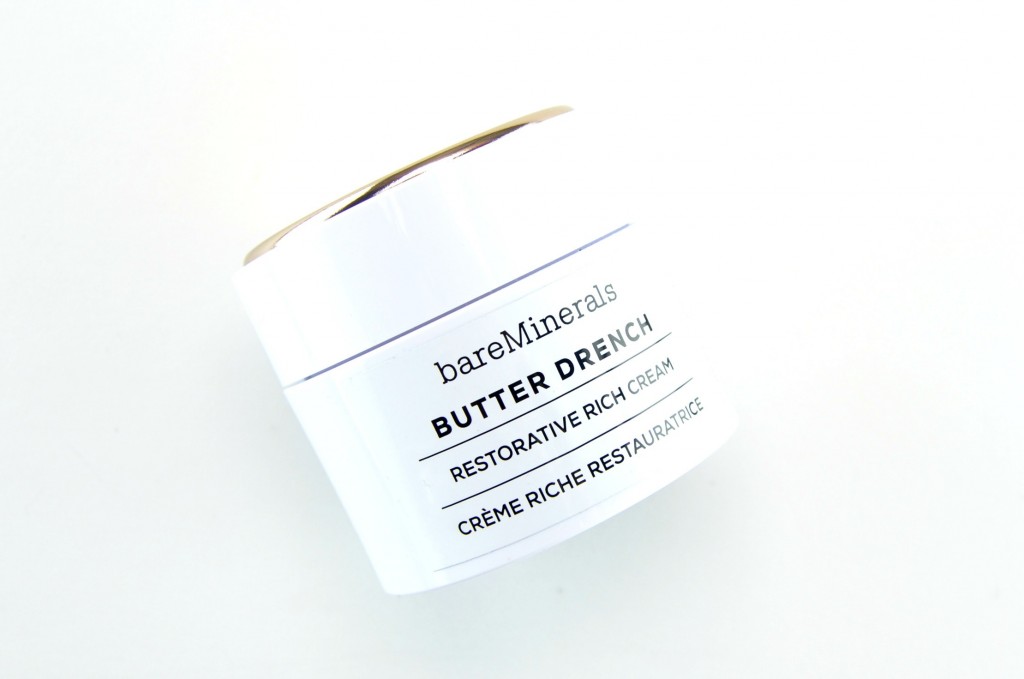 Indeed, 10balm Soothing Cream uses the most powerful healing ingredients designed for those with super sensitive skin. It's formulated with antioxidant and healing extracts such as honey, propolis, pollen, royal jelly and arnica. It also contains bisabolol, allantoin, vitamin E, buriti and baobab oil to help reduce inflammation and stimulate cell regenerating. It immediately helps to sooth and repair damage skin with a non-greasy formula. This little miracle balm instantly nourishes and hydrates the skin to help calm irritated, distressed and dehydrated skin. It's lightweight, moisturizing, fast absorbing and doesn't clog pores. Added bonus, it also helps to support natural skin renewal process, so your skin is always left healthy, radiant and youthful. It retails for $19.99 for 30ml.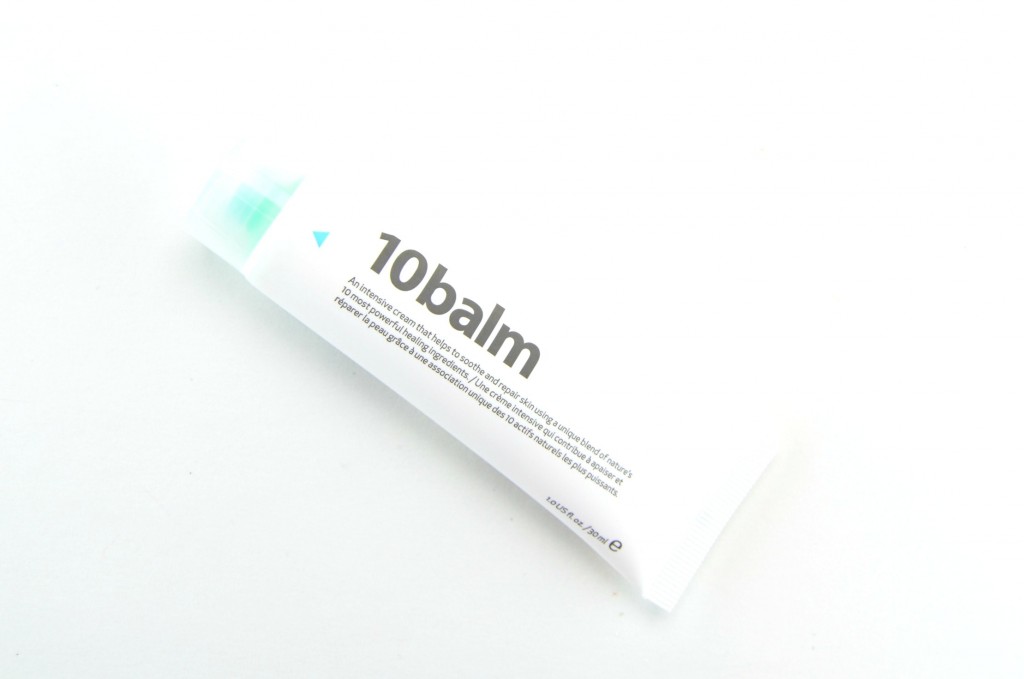 Although Vichy Quenching Mineral Mask is intended to be a leave-on treatment mask, it can also double as an extremely hydrating facial cream. It's unique lightweight, refreshing water gel-like texture instantly boost hydration and soothe thirsty and uncomfortable skin. It's applied by gently tapping into the skin using your finger tips to help stimulate the formula for maximum benefits. It features mineralizing thermal water, vitamin B3 and glycerin to help strengthen, sooth and hydrate the skin. Skin is left looking healthier, radiant and moisturized. It also contains green tea, jasmine water and bamboo to provide a slightly cooling effect for instant freshness. It retails for $34 for 75ml.