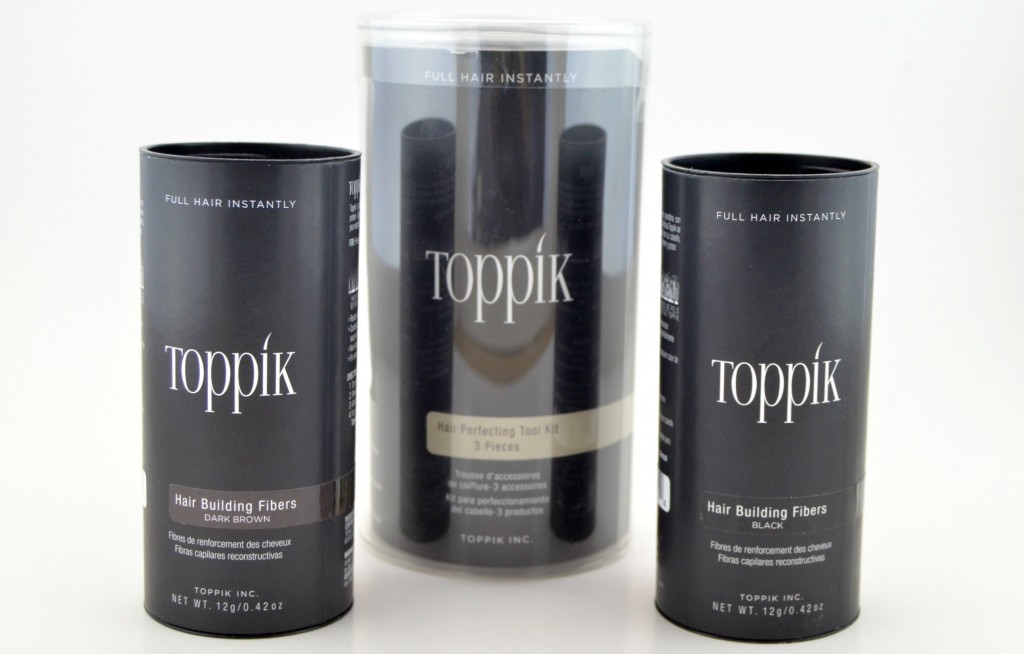 There are several reasons why millions of people around the world suffer from hair loss, factors like hormonal, stress, vitamin deficiencies, poor nutrition, thyroid problems and medical treatment, to name a few. Many people are desperate to find a solution or a quick fix to mask this problem and Toppik is here to help.

Toppik Hair Building Fibers can give anyone, male or female, with thinning hair, a thicker head of hair in minutes. Natural, premium, high grade keratin, derived from natural wool source (the same type of protein found in real hair) is perfectly safe for everyday use and long-term exposure. It attaches its hair fibers to existing hair using a strong innate static charge that creates a magnetic effect, to tightly bind the fibers to the hair. It can be used to touch up roots in between colour, hide the scalp in thinner areas, or when hair is parted down the middle, or pulled back, or even disguise areas where the extensions are attached to the hair. It provides a natural, fuller and more voluminous look in seconds.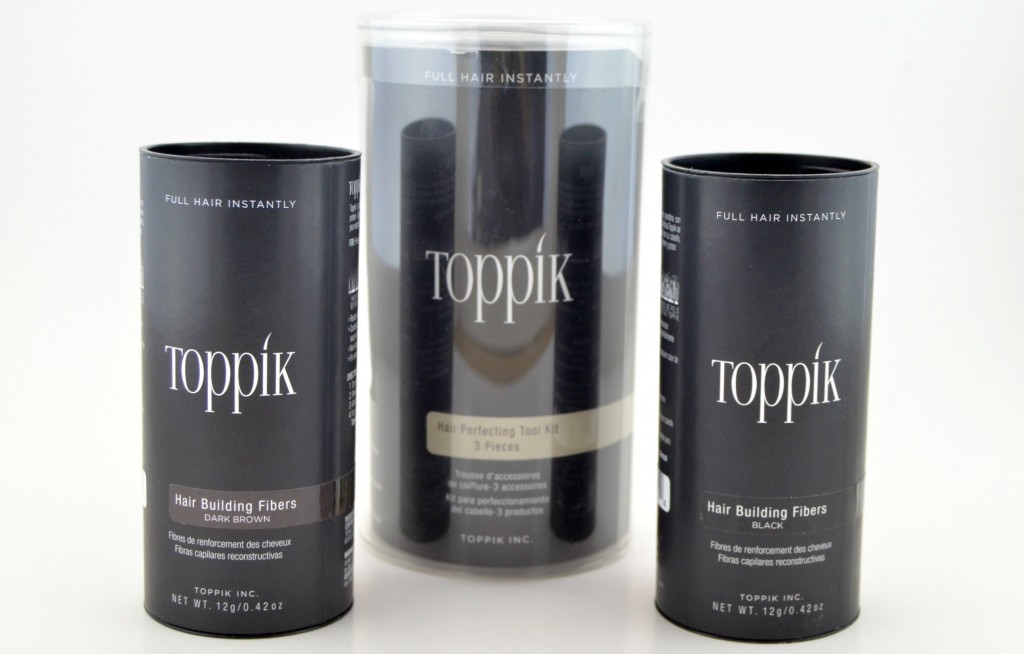 Toppik is safe enough to use every day, it will not affect natural hair growth, nor will it stimulate re- hair growth, it is simply a cosmetic enhancement. You must have some hair for it to work properly, if you're excessively balding or completely bald, it simply won't work. Toppik needs some hair for the fibers to grab onto, it will only create the illusion of thicker, fuller hair if you have some hair to work with. It's quick and easy to use with no greasy or oily residue left behind. Just simply dry and style hair as normal and then shake or spray (using Toppik Spray Applicator sold separately) fibers onto thinning areas. Gently pat hair to disperse the fibers and then lightly comb, brush or style the hair if desired. You can also apply Toppik FiberHold Spray to help strengthen the bond between the fibers and your hair.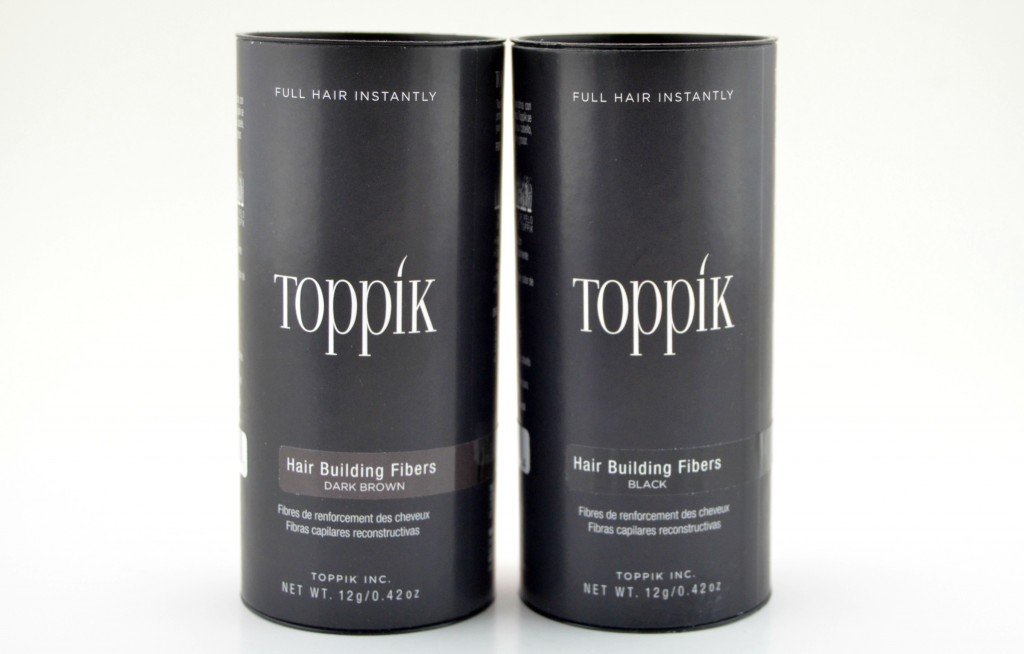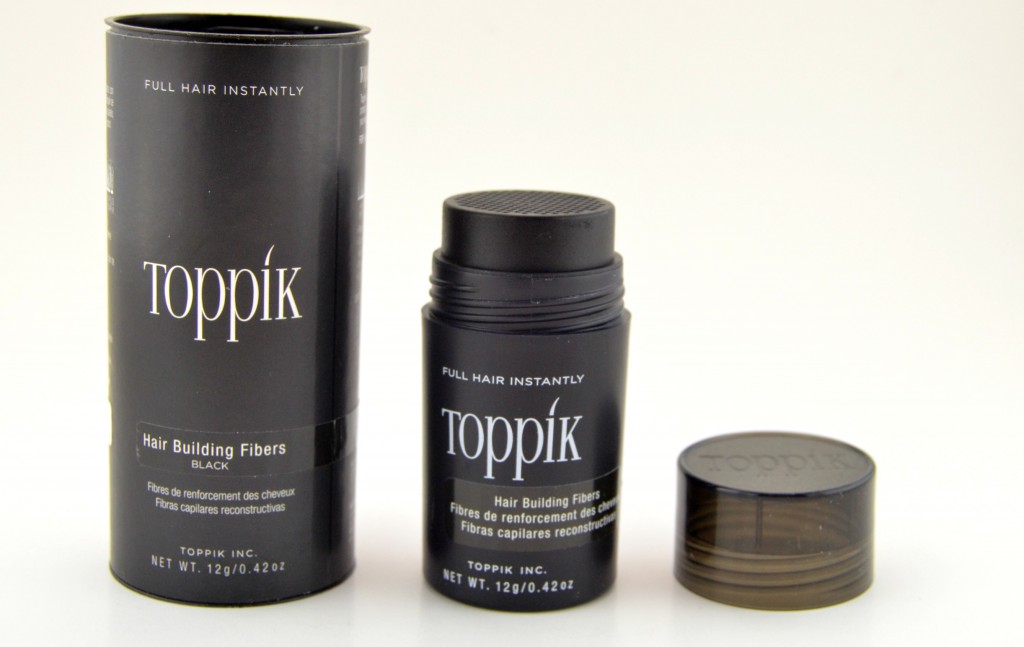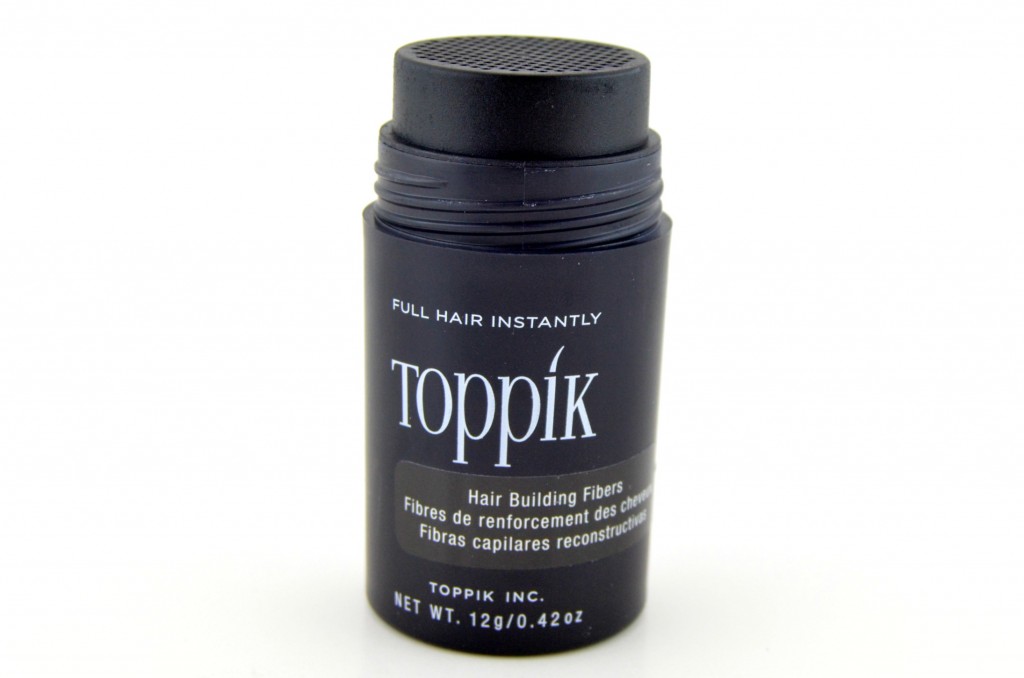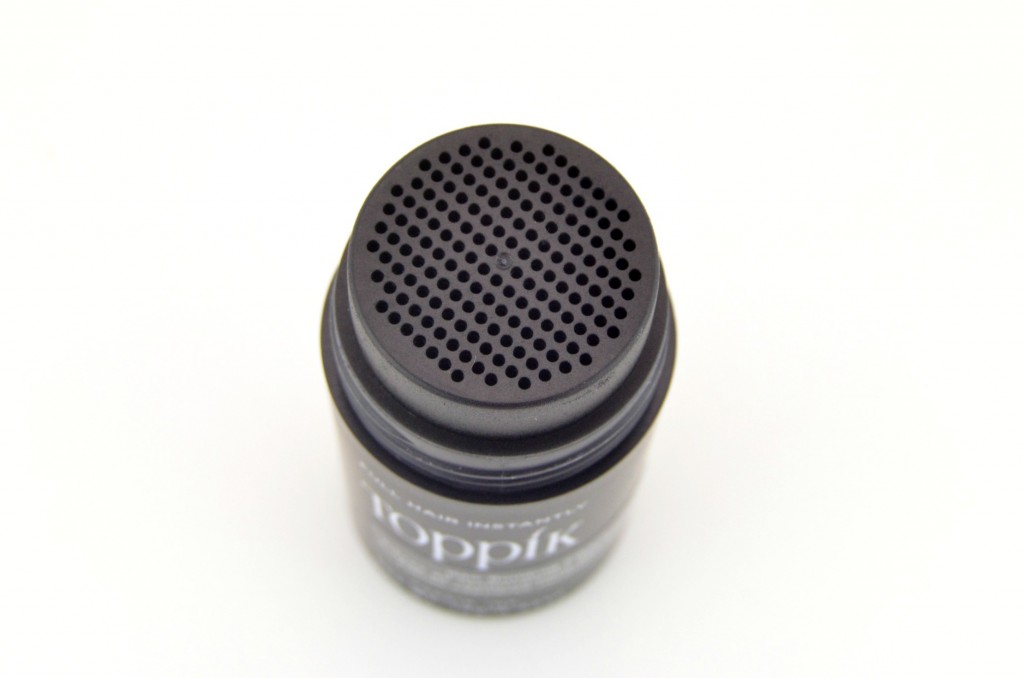 I've been using it for the past 3 weeks and loving it. I find it a lot easier to use with the spray applicator, it gives you more precision than just shaking it on. After combing, I add a little FiberHold, but once my bottle ran out, I just used regular hairspray to hold everything in place and it worked just fine. Even though it was said to be 100% colourfast, meaning the colour won't run or stain, I made the mistake of leaving it on before bed and the colour did come off on my white pillowcase. Luckily for me, it didn't run throughout the day, I think when working with such a dark colour like black, you always run the risk of it staining. It didn't come off on my clothes, it didn't run down my face even in the rain, and it did come off my pillowcase in the wash.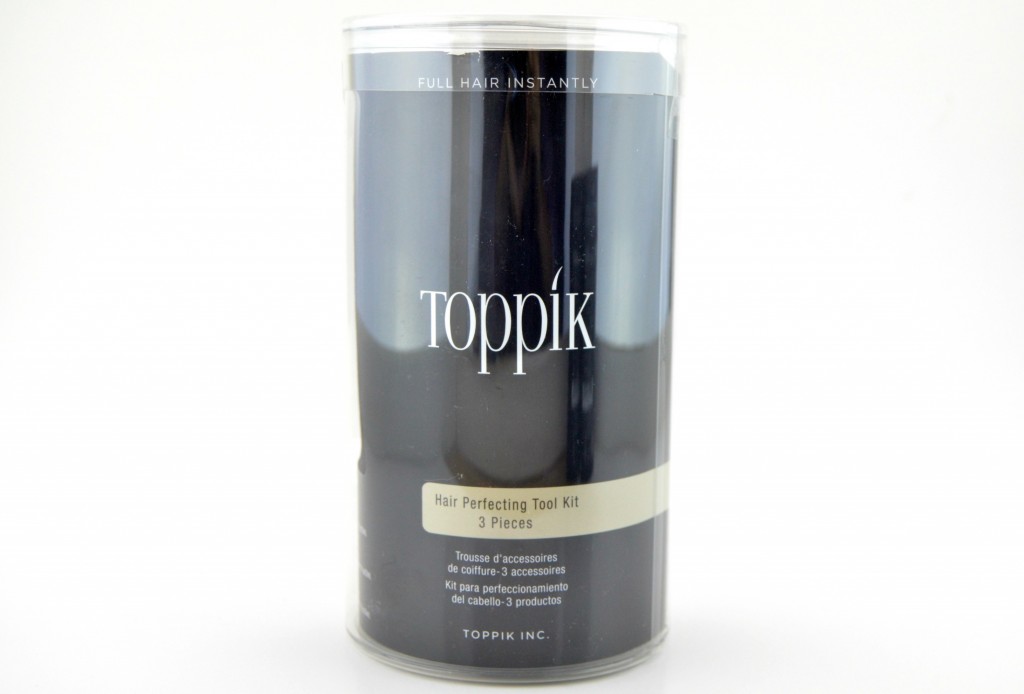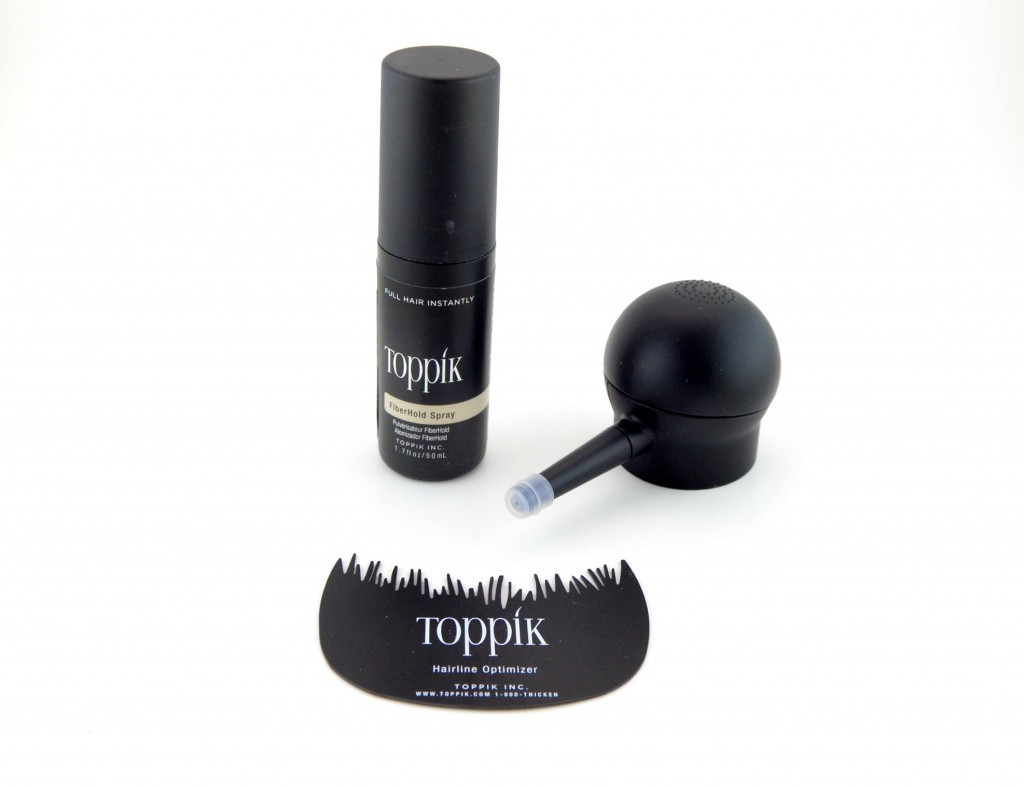 I did find it a little difficult at first, I found a lot of hair fibers on my bathroom floor, which is to be expected when spraying anything onto your hair, the applicator definitely made it less messy. While Toppik will not give you the same head of hair as before the thinning occurred, its perfect for creating a thicker, fuller look, especially for someone like me that parts my dark hair down the middle and has a pale, white scalp. It comes in 4 shades, light brown, medium brown, dark brown and black and retails for $28 for 12g. The 3 piece Toppik Hair Perfecting Tool Kit, which includes the spray applicator, hairline optimizer and travel-size fiberhold spray, all to help frame the face perfectly for precise coverage, retails for $28.