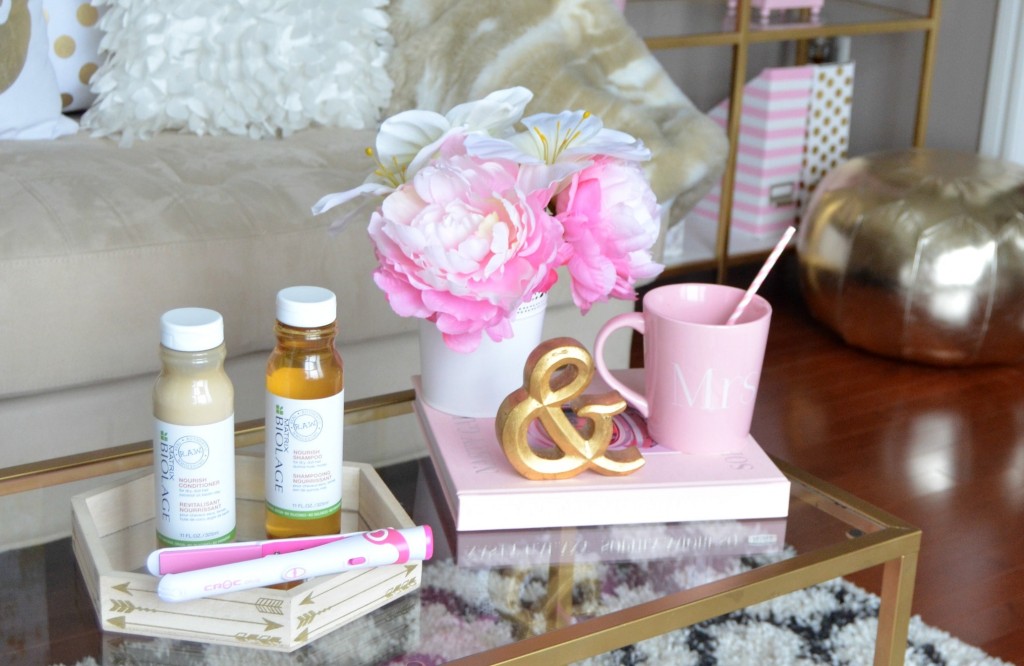 As the air starts to lose moisture due to the cold, dry weather, so does our skin and hair. Living in Canada it feels like we have 2 months of warm weather and the rest of the months are freezing cold. Winter's most annoying sidekick would have to be dry, brittle, itchy scalp and hair. No matter how healthy you may think your hair is, winter always seems to leave it lifeless. Caring for your hair with correct hydrating products and avoiding harsh and damaging treatments, will reveal natural, healthy luster that is soft, silky and smooth.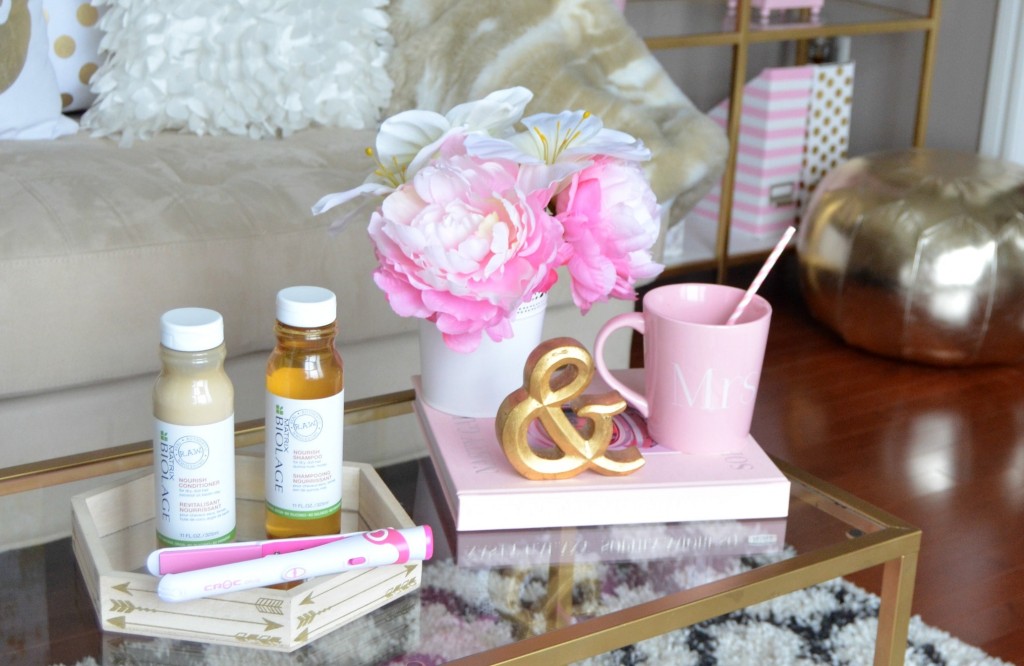 The first step in transforming your dry hair back into healthy, shiny hair is to always handle it with care, especially when it's wet or damp. If you're currently battling dehydrated hair than the chances are you have brittle and fragile hair to. If you brush, comb or even towel dry your hair too roughly you can not only cause breakage but you can cause split ends as well. Try not to scrub too hard when washing, use the tip of your fingers to gently work and massage the shampoo into your scalp, roots and ends of your hair. When finish washing, gently squeeze out any excess water, never ring out your hair by twisting and twirling it. If at all possible try air drying your hair or at least pat dry with a towel, never twist it up or tie it up in a towel. This was cause even more damage and also cause frizz and fly-a-ways. Another thing to keep in mind, try to use lukewarm water over hot, as this is dehydrating.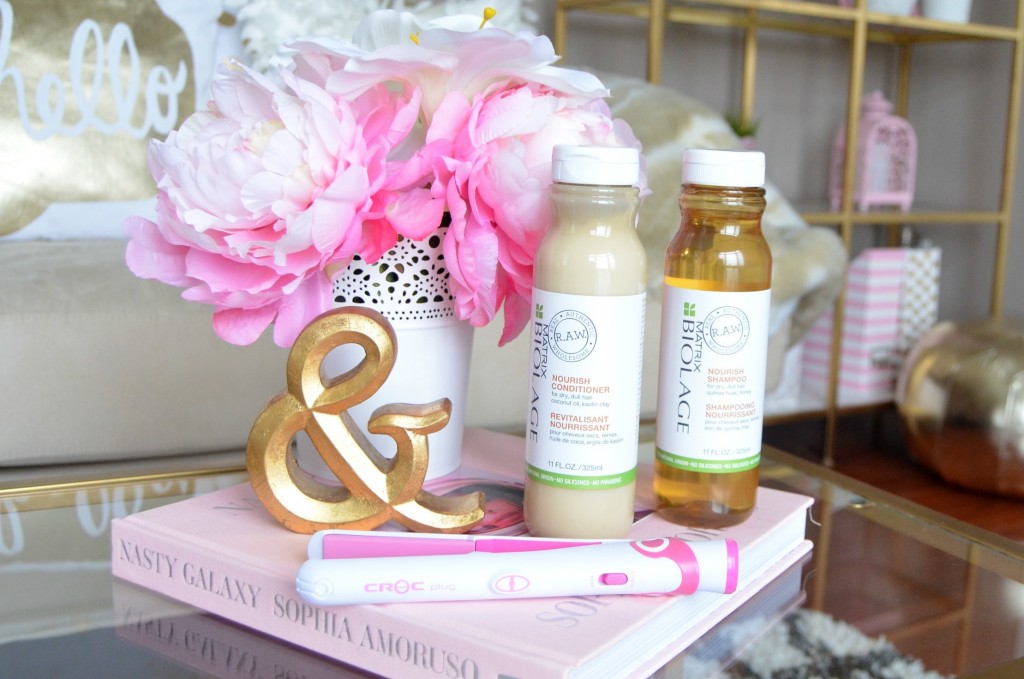 Shampooing less often is also beneficial to your hair, but if you have to wash every day, like myself, opt for a nourishing formula like Matrix Biolage R.A.W. Nourish Shampoo that's created for those with dry, dull hair. It comes in a plastic bottle and features both quinoa husk and honey feeds to help leave hair incredibly soft, shiny and smooth. It has a thin, almost gel-like, clear, with a slight yellow-ish tint consistency that feels incredibly lightweight, yet nourishing. It instantly revitalizes the hair and provides pure hydration that helps cure dry, damaged hair after a single wash. It helps to repair moisture loss for soft, supple, shiny hair. It gently cleanses the hair, without stripping it of its natural oil or colour and does a wonderful job at removing all product buildup, dirt and oil. It immediately leaves your hair silky, smooth and incredibly shiny. If you can cut back to washing every other day, or even a few times a week, it will give your hair the chance to receive all those nourishing benefits and stay stronger and shinier much longer. It retails for $25 for 325 ml at your local Trade Secrets or online.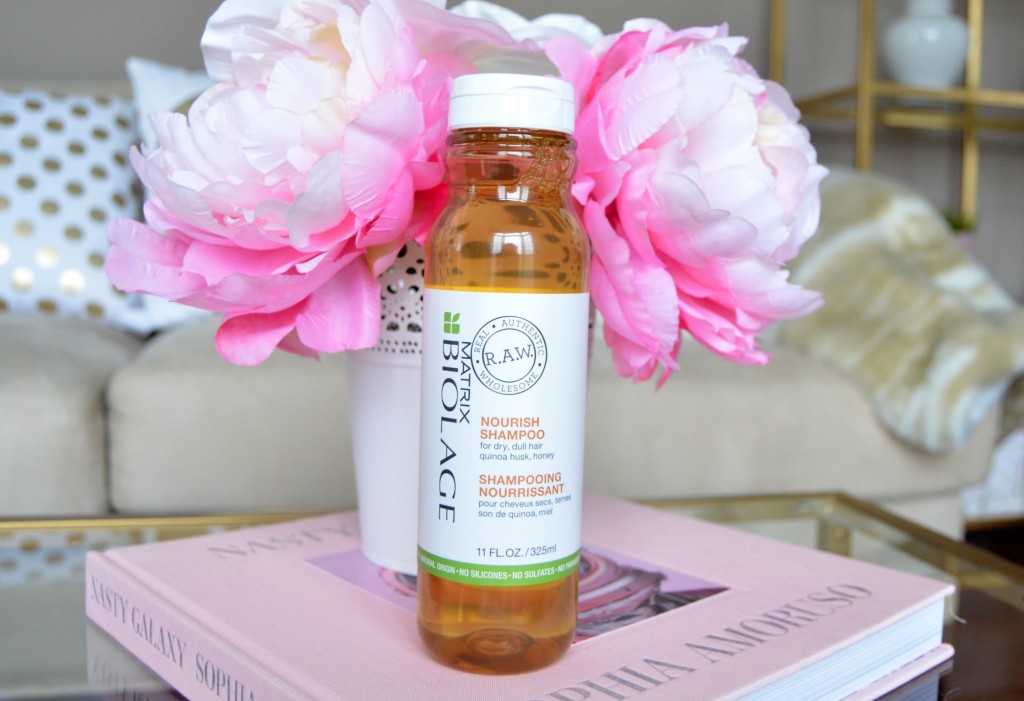 Don't be afraid if your hair tends to look quite greasy in the beginning, this is just your scalp producing extra oils, as it's been used to being washed and shampooed daily for so long and is now trying to make up for this. Once your body tells it you no longer need to overproduce oil, it will start to balance itself out. You'll eventually be able to go several days without washing, without your hair looking or feeling greasy, oily or dirty. Dry shampoo is obviously a great alternative to washing your hair daily and is an excellent way to stop stripping your hair of its natural oils, leaving it stronger and less dry.
Using a hydrating conditioner each time you shampoo is an added bonus for healing dry, brittle hair. A dime size amount of Matrix Biolage R.A.W. Nourish Conditioner is all you need to help protect your hair from drying out throughout the day. Not only is it infused with coconut oil and kaolin clay to instantly condition, soften and add shine to the hair, it also helps to leave it more manageable. It has a slightly richer, creamier and thicker texture than the shampoo, yet absorbs into the hair cuticles to immediately detangle and add extra hydration back into dull strands. You want to ensure you coat each strand by gently massaging throughout your hair, focusing on the tips and working your way down. After letting it sit for a few minutes, rinse out with lukewarm water. It applies evenly, washes clean away and leaves hair touchably soft. It helps to keep knots and fly-a-ways at bay with a fresh and invigorating scent. It retails for $25 for 325ml at your local Trade Secrets or online.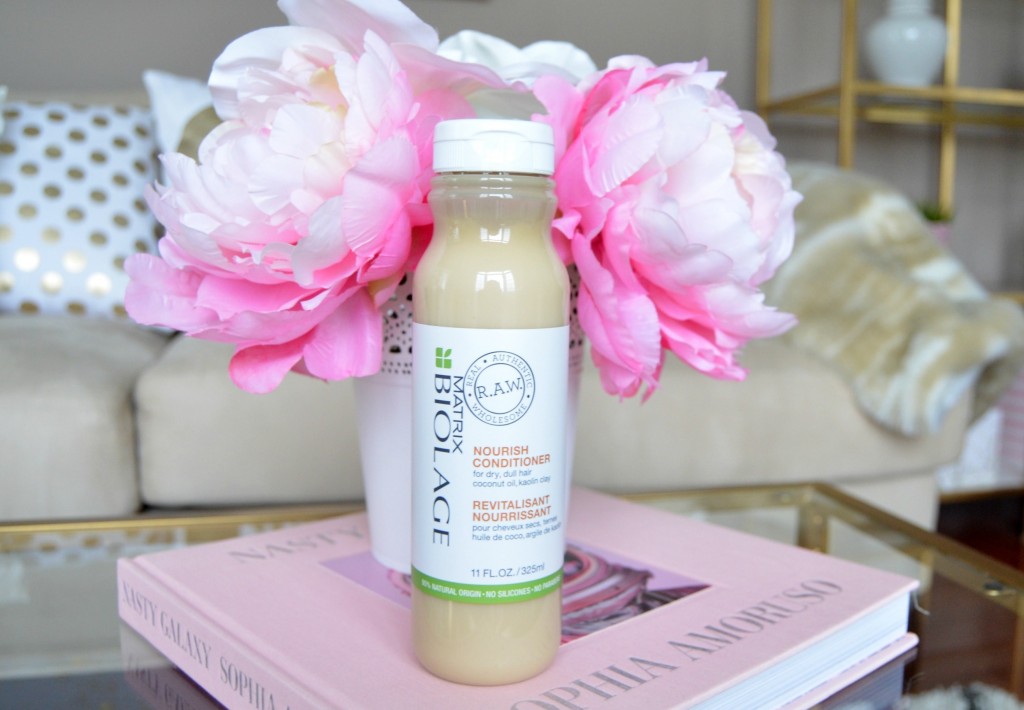 I talked about letting your hair air dry briefly above, but this really is the key to healthier hair. I know we all have the urge to reach for our hair dryer, but this is one addiction we need to let go of. I know it makes our hair look incredibly shiny, and when we're in a rush in the morning we don't necessarily have the time to wait for it to dry on its own, but heat damage is a real thing and is a sure way to cause breakage, split ends and is just overall unhealthy for both our scalp and locks. Cutting back on the blow-outs will instantly bring your hair back to its natural texture, shine and strength. If you have to reach for your blow dryer, try setting the temperature to a lower setting or even cool, it will take a little longer to dry, but less damaging. Same goes for your flat iron, straightener and curling wand, less is more.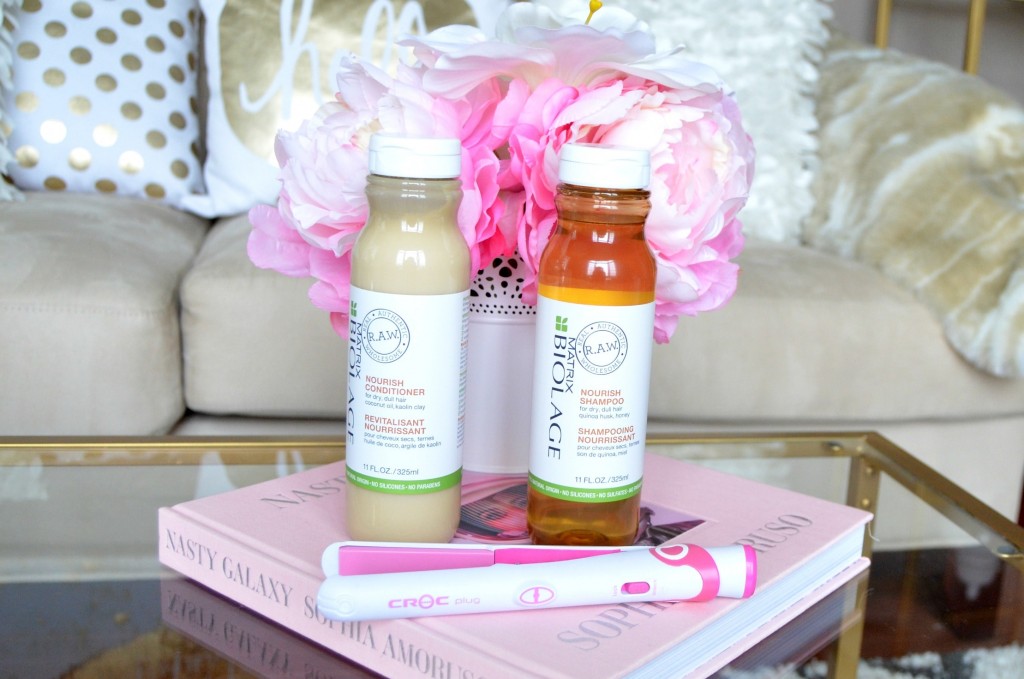 Finally, it also comes down to the correct brush. Use a comb instead of a traditional brush, as they tend to be more harsh and damaging. Use a wide-tooth comb to gently comb through your hair to help untangle knots and give it a smooth, soft finish. It's more forgiving on your hair and it also doesn't pull out or break your hair. Fingers are a great alternative and can also double as a massage.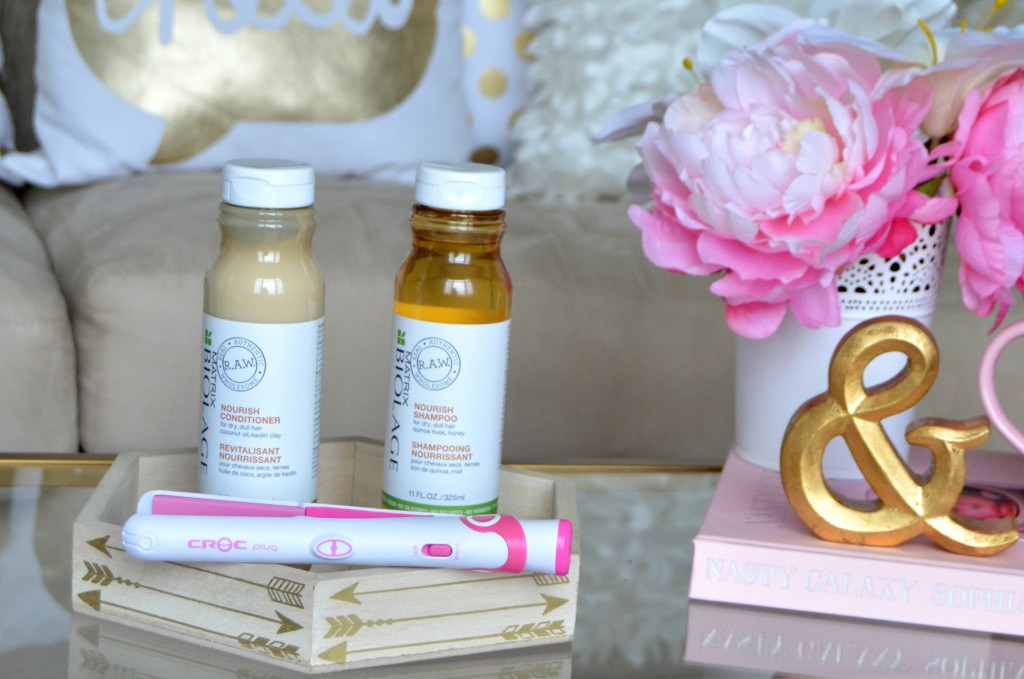 Using these few tips and tricks will ensure you transform your current dry hair into healthy, strong hair in as little as a few weeks.
"Disclosure: This post was sponsored by Trade Secrets, but all opinions on this blog are my own. I also want to thank you for supporting the brands that support my blog."