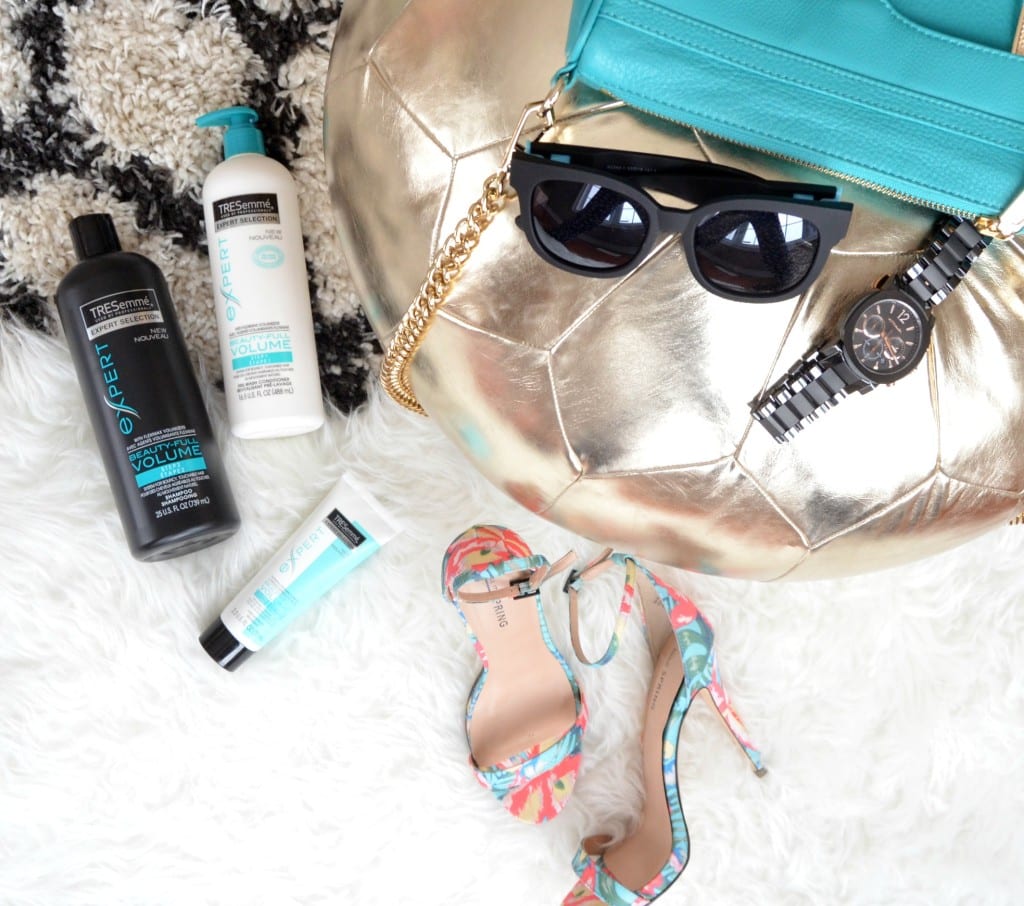 #VolumeRevolution
Are you ready for soft, touchable, voluminous hair, then prepare yourself for the new TRESemmé Beauty-Full Volume Collection. This 6 piece lineup is not only reinventing the way you wash your hair, it's actually helping add both body and bounce, with incredible volume. Now I know what you're thinking, what makes it so unique and innovated, well let me tell you.
This new TRESemmé Beauty-Full Volume Collection is actually a reverse wash system, being you start with a pre-wash conditioner to help wash away daily grime before using the shampoo. This is the first haircare system I've used where the conditioner comes first. The logic behind this system is that, the pre-wash helps to soften, protect and prep the hair for washing, while the shampoo is designed to wash away the weight.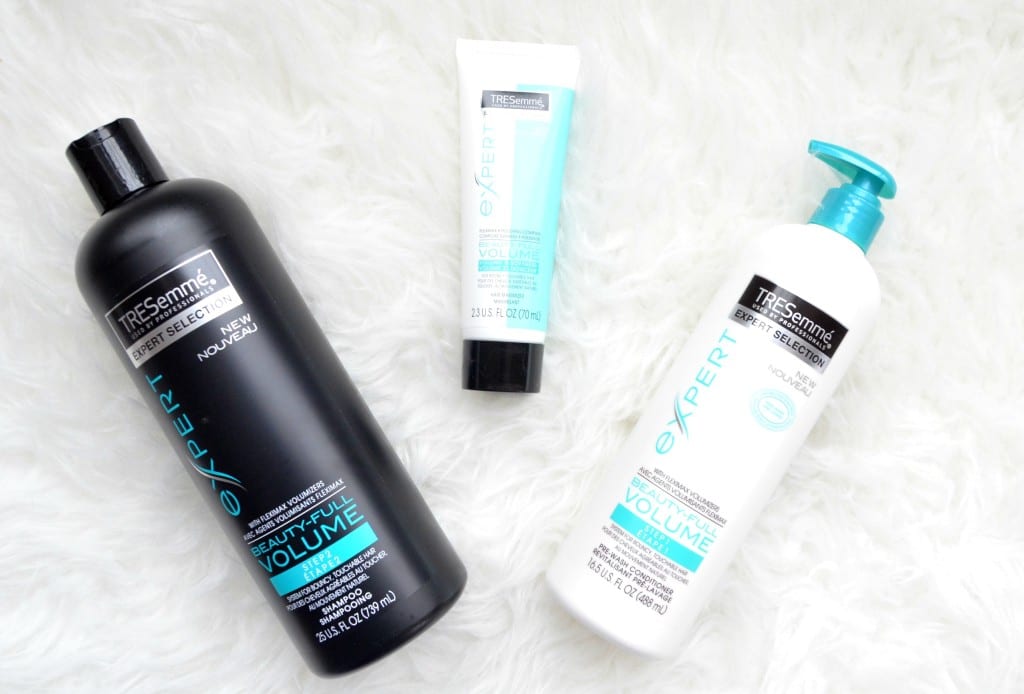 TRESemmé Beauty-Full Volume Pre-Wash Conditioner is such an interesting concept, it's designed to be used before the shampoo to instantly leave hair smooth, polished and full of bounce.
TRESemmé Beauty-Full Volume Pre-Wash Conditioner comes in a pump-style bottle that I absolutely love and features a thick, rich, creamy texture. It applies smoothly and easily to wet hair and instantly bonds to the outer layer of my hair to help protect it during washing. I concentrate applying it to my mid-lengths all the way down to the ends and then leave it on for a few minutes to allow it to fully absorb and penetrate deep down into my hair shaft. Although not completely weightless, it does rinse clean away without feeling too heavy. Although it didn't necessarily provide a ton of volume, it definitely made my hair feel incredibly clean, soft and shiny. It retails for $4.49 for 488ml.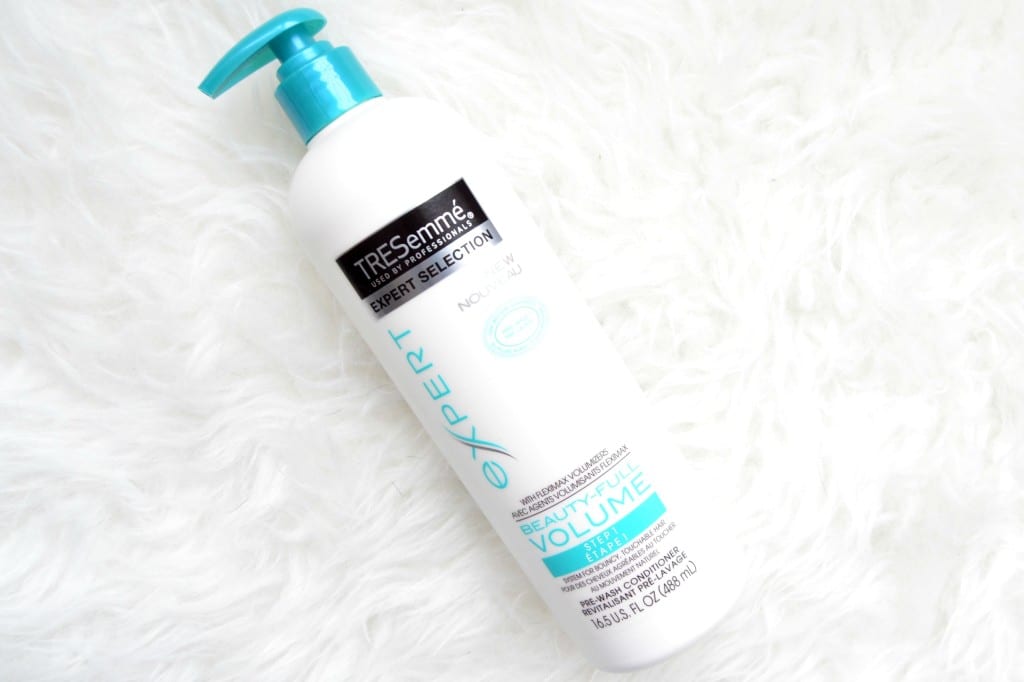 TRESemmé Beauty-Full Volume Shampoo is your second step in this unique system and is designed to be used after the pre-wash. This ensures your hair gets the full conditioning it needs to maintain its bounce and fullness. It also helps to control static by infusing your hair with volume and leaving it perfect prepped for styling.
TRESemmé Beauty-Full Volume Shampoo comes in your standard squeeze tube bottle, and since it's so large, I actually wish it came in the same pump-style packaging as the pre-wash. It has a slightly thinner, silky, smooth consistency that smells like fresh green apples. It provides a decent amount of lather, so that you know it's working, but it doesn't have that heavy, greasy or oily feel to it. It does a wonderful job at removing product buildup, like hairspray, while still retaining moisture. It instantly leaves my hair feeling soft, silky and smooth with less static and frizz. Again, I'm not sure about the extra volume, but that could just be my hair type? It retails for $4.49 for 739ml.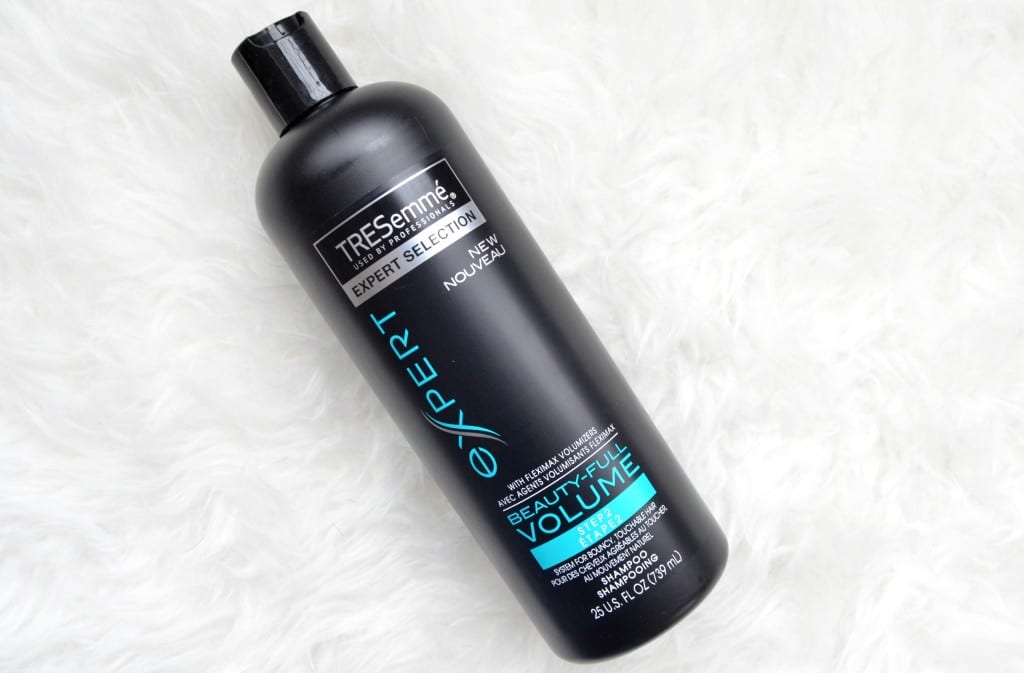 TRESemmé Beauty-Full Volume Maximizer is your final step in this 3-step process and it's designed to give your hair body and bounce without feeling sticky, stiff or hard.
I'm not going to lie, not a huge fan of this TRESemmé Beauty-Full Volume Maximizer. I found it incredibly thick and way too creamy to apply to my short, thin hair. That being said, the only product I apply on a daily basis is an argan oil to help control frizz and add shine. I think this treatment is just too rich for my hair type? It retails for $4.49 for 70ml.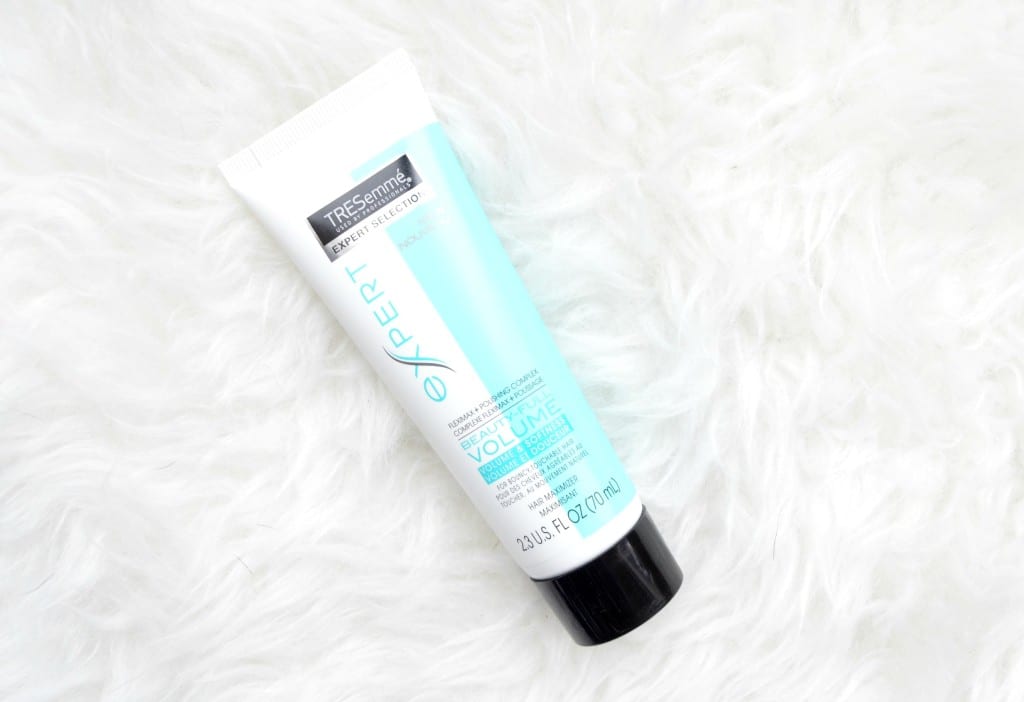 I was a little skeptical at first about this whole reverse shampooing process, but I was pleasantly surprised at how well it actually worked. I was afraid the shampoo would wash away the conditioning benefits and prevent my hair from feeling incredibly soft and smooth, but it does the complete opposite. My hair actually looks and feels more hydrated and silky smooth. After only a few short weeks, I'm noticing a huge difference in the overall appearance of my hair texture. I'm seeing less static with each wash and the frizz and fly-a-ways seem to be under control. Thanks to the slightly thicker consistency of the conditioner, that I apply before the shampoo, my hair not only looks healthier it is shinier. I can see this collection getting a lot of hype in the up-coming months, partly because it is innovated, unique and different, and partly because it's an affordable lineup.