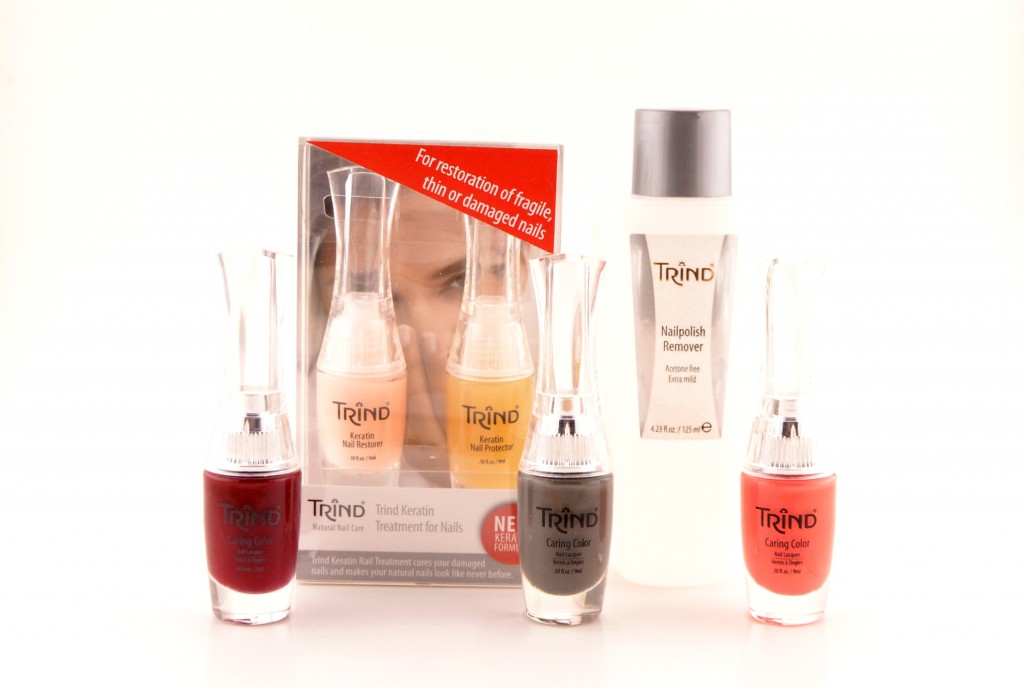 Trind was founded in 1988 and is Europe's most trusted and respected line of hand and nail care and is now finally available in Canada. Trind helps all women have stronger, more flexible and healthier looking nails in the matter of weeks. Trind is the first nail care company in the world to introduce a nail care solution based on the protein Keratin, with its Trind Keratin Treatment for Nails Kit. It consists of two products, Trind Nail Restorer and Trind Nail Protector that's applied daily for 4 to 6 weeks to heavily damaged, brittle and thin nails. You can then apply Trind Caring Color Nail Lacquers over top of the treatment for an incredible combination with fashionable shades for fabulous nails. Its unique formula helps to strengthen and maintain healthy vitality to your nails.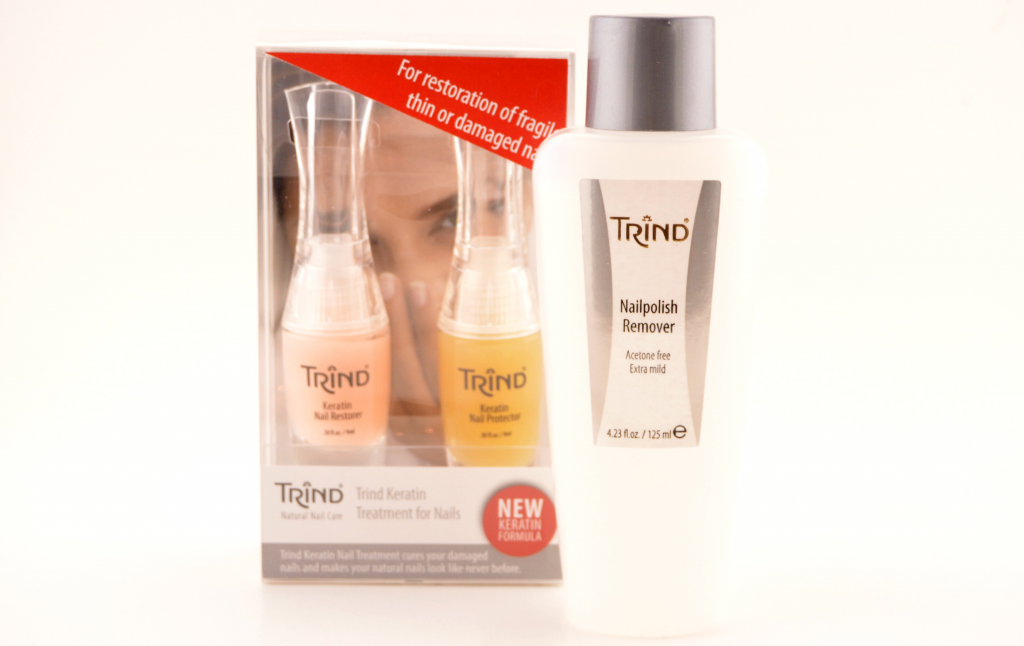 Trind Keratin Treatment for Nails Kit contains 2 products, Keratin Nail Restorer and Keratin Nail Protector, and is applied daily for 4 to 6 weeks. The Keratin Nail Restorer is applied first and has a somewhat thin, light semi-transparent liquid formula that applies easily and soaks into the nails right away. You massage it into the nails, wait about 2 minutes before wiping the nail clean with a dry cloth. You then apply the Keratin Nail Protector which has a thicker, richer consistency, much like a top coat, to keep the nails protected from the outside environment. It applies smoothly and easily in 1 to 2 swipes and dries within a few minutes. You want to make sure it's completely dry before applying the polish, if you plan on applying polish. You will then remove the daily Restorer and Protector with the Trind acetone free nail polish remover at the end of the day. The kit retails for $45.95.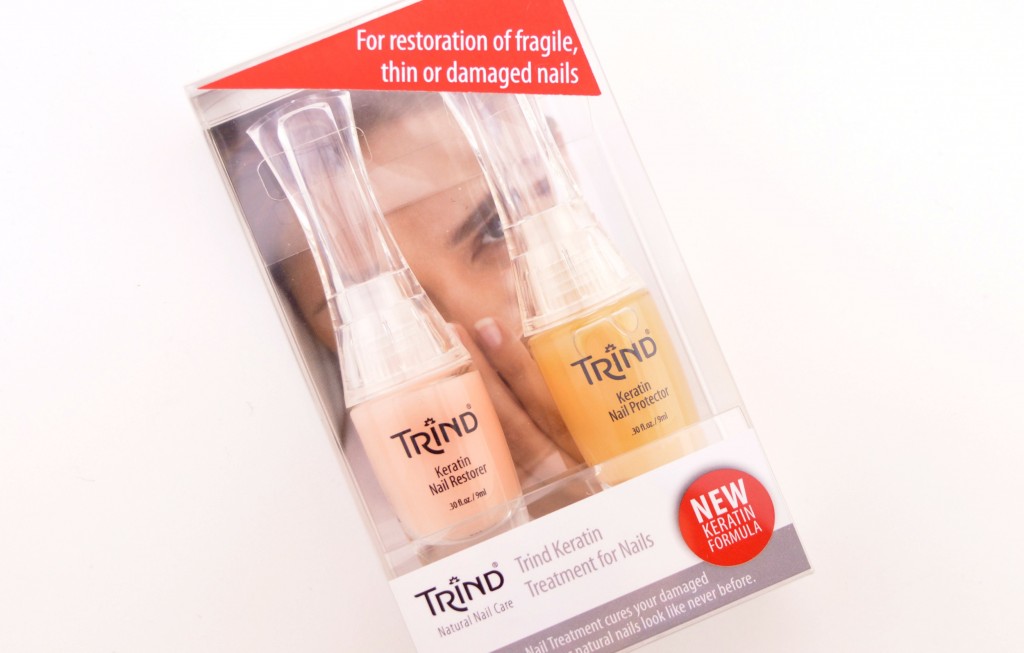 Trind Caring Color Nail Lacquer contains active ingredients that help to strengthen and improve the overall condition of the nails and optimize the adhesion of the polish to prolong the life of your manicure. It comes in a sleek and elegant, antique shaped, clear bottle with a long, thin lucite handle. It features a thin, but not too runny texture with a thin, yet easy application brush. The shades are highly pigmented, perfectly opaque in 1 to 2 coats. It glides on smoothly, is easy to work with and covers the entire nail with 1 to 2 swipes of the brush. It delivers a high shine finish with a streak-free application that's quick drying. Although I haven't worn these polishes for more than a few days, it didn't seem to chip or fade within that time. It retails for $13.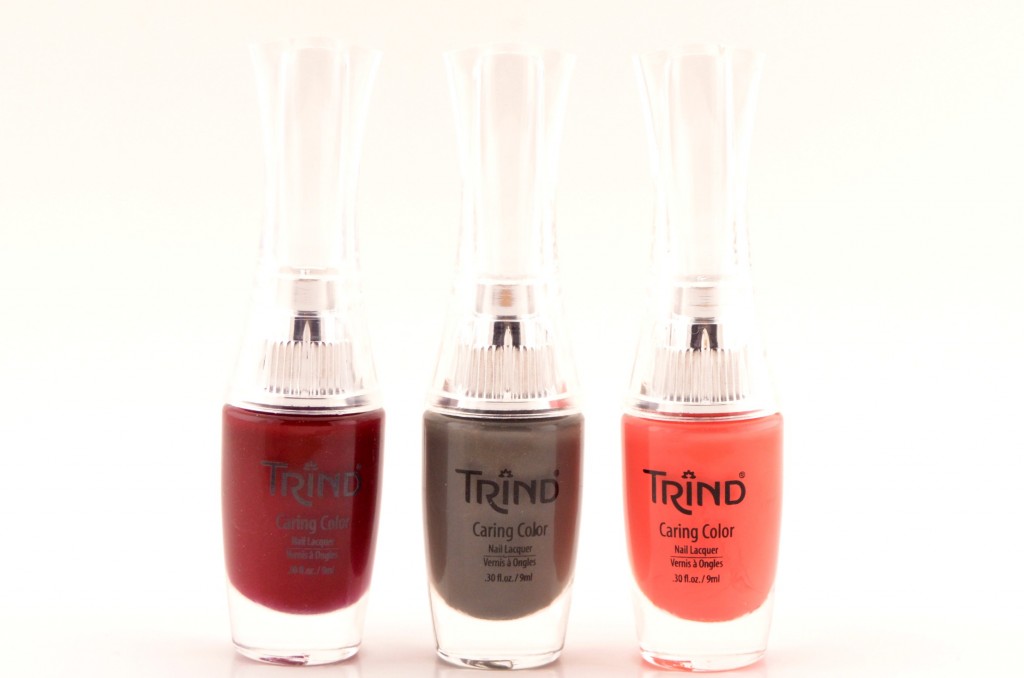 Trind Caring Color Nail Lacquer in CC117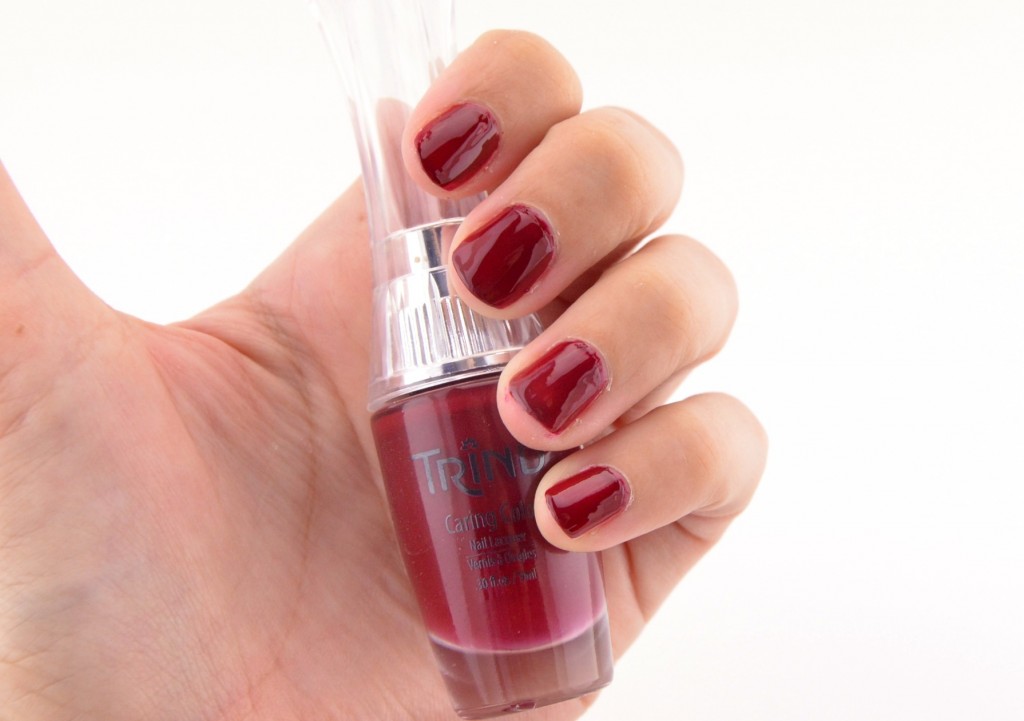 Trind Caring Color Nail Lacquer in CC161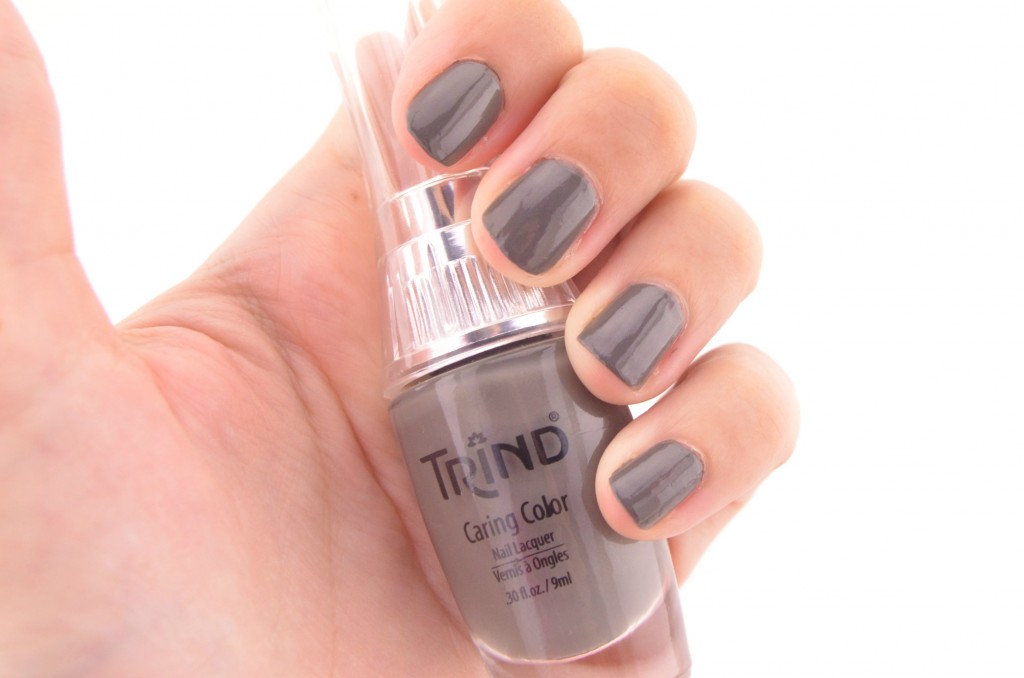 Trind Caring Color Nail Lacquer in CC166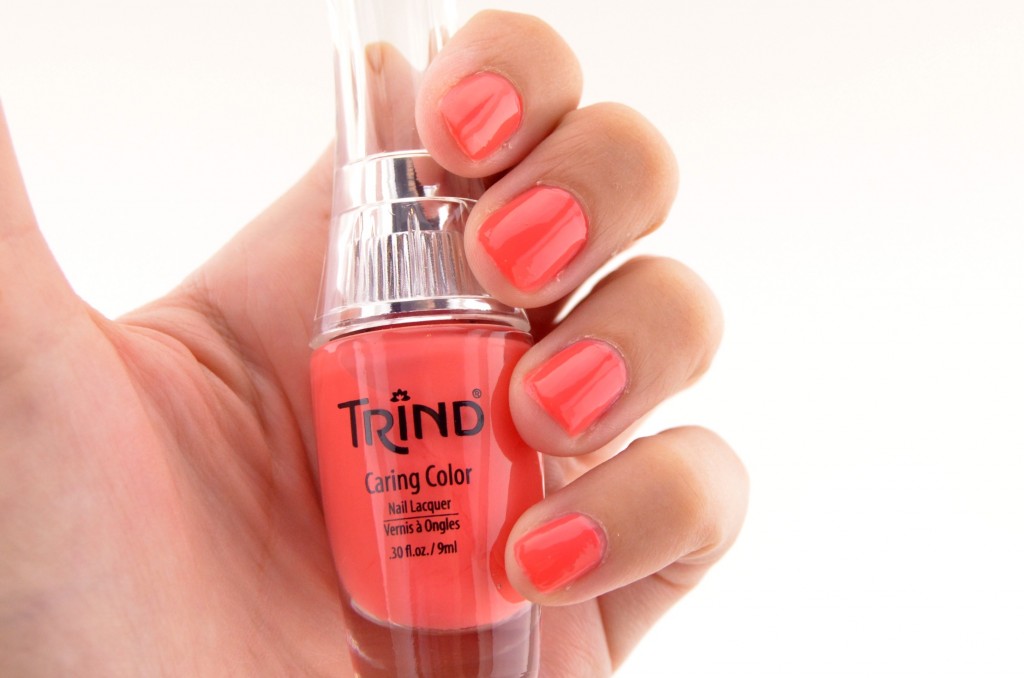 I've been using this treatment for the past 3 weeks and I have to say I'm obsessed with the bottle, super unique and pretty enough to keep on display. The 2 piece treatment kit has made my nails 100% stronger in only a few short weeks, but I find it somewhat of annoying to keep re-applying each day for another 3 weeks. Although it's super easy to apply and easy to remove, the fact that it has to be applied daily prevents me from applying nail polish as I don't have the time to remove it and re-paint every night. For those that like to have colour on your nails, this might come as a problem to you? If you have brittle, soft, nails that won't grow I'm sure the pros overweigh the cons and you'll love this kit. The polishes are equally as great, I love that it not only gives colour to the nails, but it helps make them stronger; got to love 2 in 1 products.
Also right now you can pick up Trind Perfect Cuticle & Nail Kit for only $24.99 (which is half off) at Nail Polish Canada