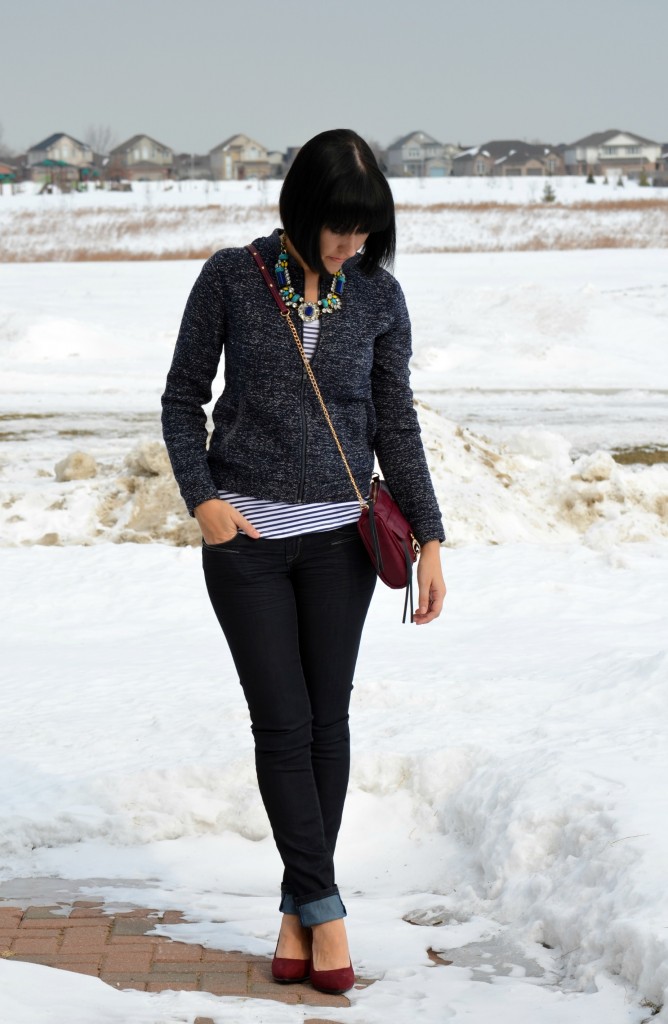 Don't you just love lazy Sundays? Between working, charity events, blogging, part-time jobs, keeping the house perfect, along with all the other daily chores, it's not often I have free time to do nothing. I can't remember the last time I just sat on the couch and watched some bad TV. After running around in the morning, I did absolutely nothing in the afternoon. I may have started to re-watch Sex And The City. Don't you just love re-watching your favourite TV shows? Has anyone else noticed they don't make shows like they used to in the 90's and early 2000? I swear all that's on TV anymore is reality TV, non-actors getting paid to act stupid. Where has all the talent gone? I guess this is why I'm forced to watch reruns like 90210, Seinfeld and Sex And The City over and over again.
Help… new TV show suggestions welcome.
I do already watch SVU, Criminal Minds, Mike and Molly and 2 Broke Girls, we also just got into Intelligence.
Tank- Smart Set
Necklace – c/o Avon
Jacket- Smart Set
Purse- Smart Set
Jeans- Smart Set
Pumps- Wal-Mart