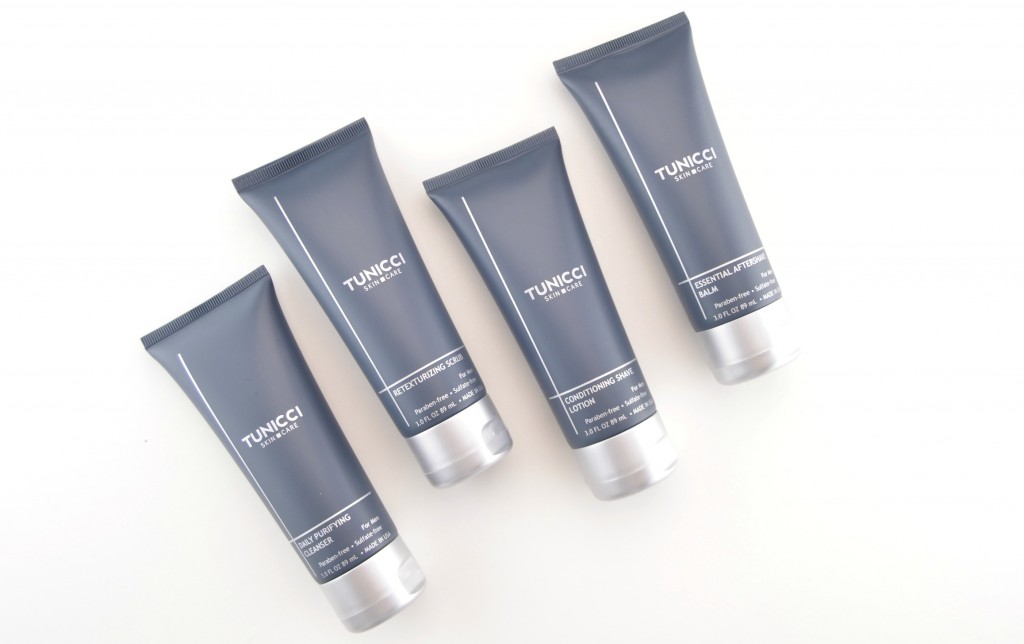 Designed just for men

Men's skin care products are on the rise, long go the days when men didn't take care of themselves, wouldn't be caught dead at the spa or getting a mani/ pedi. Although men want to look and feel good, just like us ladies, they want something quick, easy and simple to use. Derek's fallen head over heels for Tunicci Skin Care line, a Canadian brand that provides premium quality, high-performance, easy-to-use grooming products designed just for men.

Derek's been on a 4 piece Tunicci Skin Care system routine for the past 4 weeks and his skin has never looked so good. These products get him squeaky clean and groomed with no primping and has him spending less time in front of the mirror. He loves the sleek, matte greyish/ black packaging with squeeze tubes, allowing him to get every last drop of each product.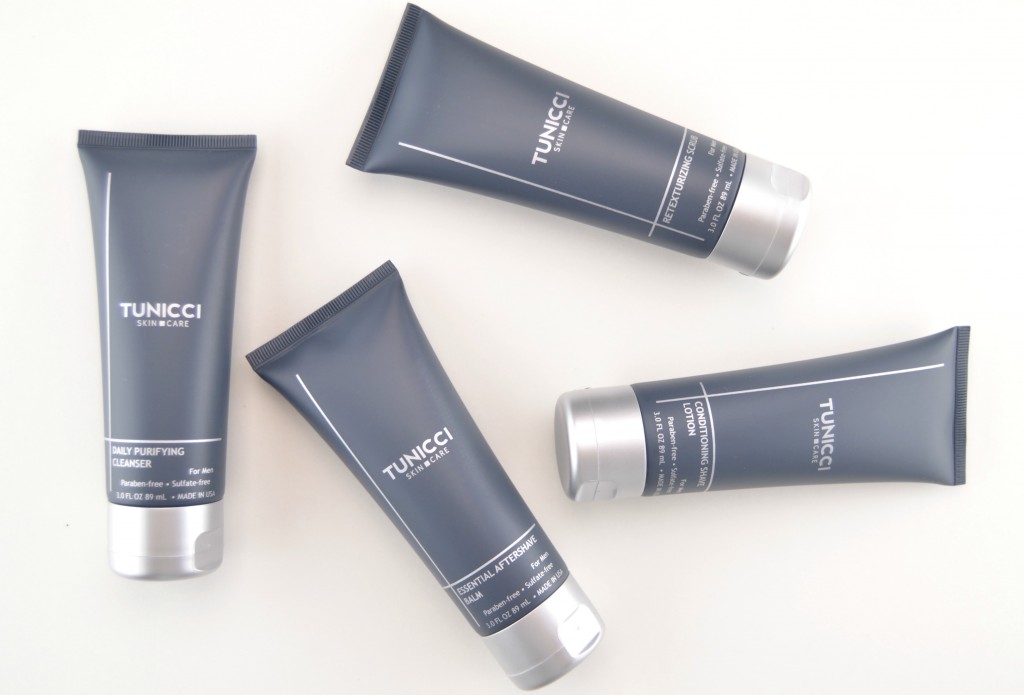 Tunicci Daily Purifying Cleanser is a foaming cleanser that features nutritive amino and peptides properties to deeply cleanse the skin and remove all traces of dirt and impurities. It has a rich and extremely creamy, pearly white texture that Derek says actually feels more like a lotion when applied to the skin, than a cleanser. He says, although it doesn't come to a lather, it feels extremely hydrating and cleanses the skin like nothing he's ever tried before. It washes clean away and skin instantly feels moisturized, smoother and squeaky clean. It has the refreshing and calming scent of lavender. It retails for $22.95 for 89ml.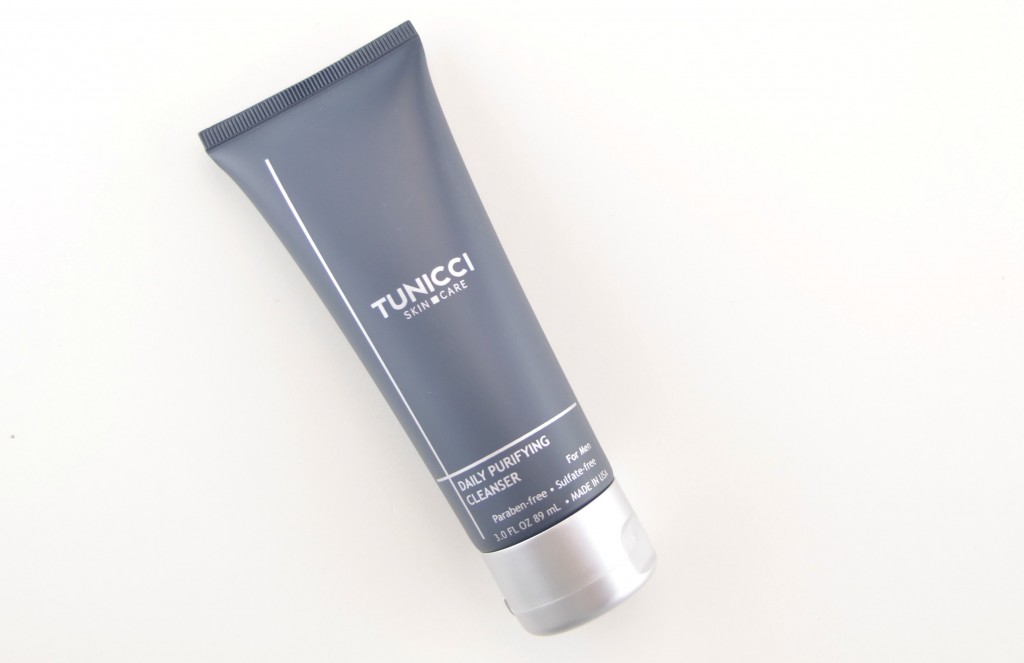 Tunicci Retexturizing Scrub is a microdermabrasion scrub that's enriched with Sea Kelp and Green Tea to help remove dead skin cells, leaving skin refreshed and silky-smooth. It has a clear foaming gel that helps refine and smooth the complexion, by lifting off dead skin and deeply cleansing the skin to help unclog pores and clear away impurities. Derek says it has a refreshing mint scent that comes to a nice lather when applied to the skin with only the smallest amount of the scrub. He gently massages it onto damp skin in a circular motion for a solid 1 to 2 minutes. It too washes clean away without a layer of film or sticky residue. He's been using it once or twice a week to help keep skin moisturized and smooth and ready for shaving. It retails for $22.95 for 89ml.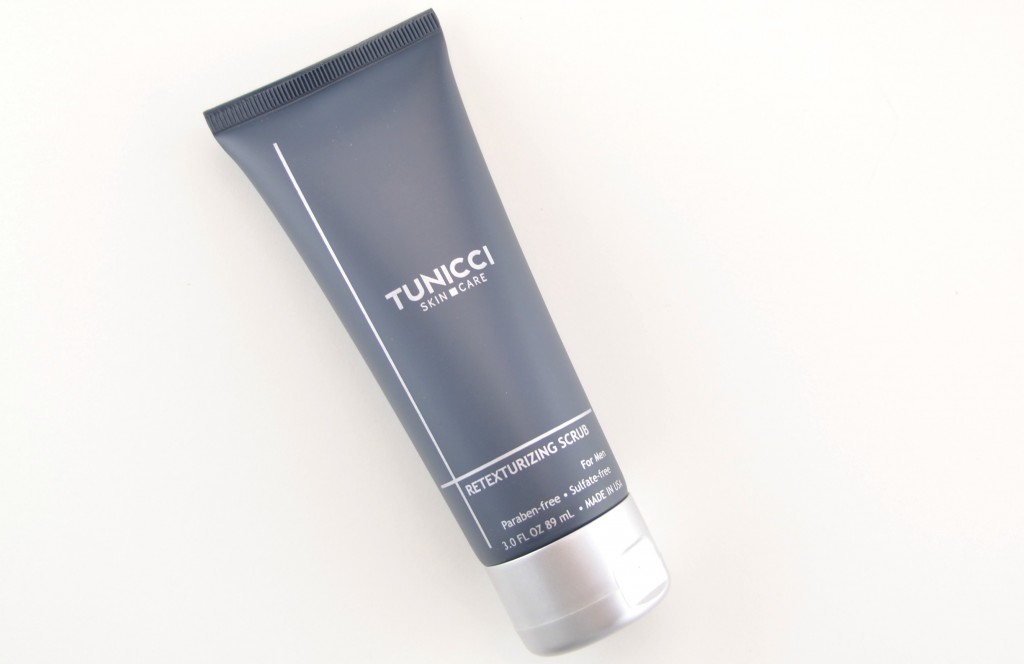 Tunicci Conditioning Shave Lotion is a shaving lotion that helps to bind moisture into the skin so the blade glides across the skin easily and smoothly, preventing razor burn and irritation. It's formulated with phospholipids and white tea to help support the skin's natural barrier and allows the blade to effortlessly glide through whiskers without pulling or tugging. Derek says it's unlike any other shaving gel he's used before. It has a clear lightweight lubricating lotion texture that helps to soften his whiskers, while conditioning the skin for a comfortable, clean, smooth and close shave. Its clear transparent formula helps to easily see where he's shaving, unlike traditional shaving gels that foam up, making it difficult to see where the skin starts. This helps to prevent nicks and cuts and especially great for shaving side burns. He also loves that its lotion texture doesn't clog his blade. He said he's also obsessed with the scent, reminds him of after-mints, with its chocolaty and minty fragrance. It retails for $19.95 for 89ml.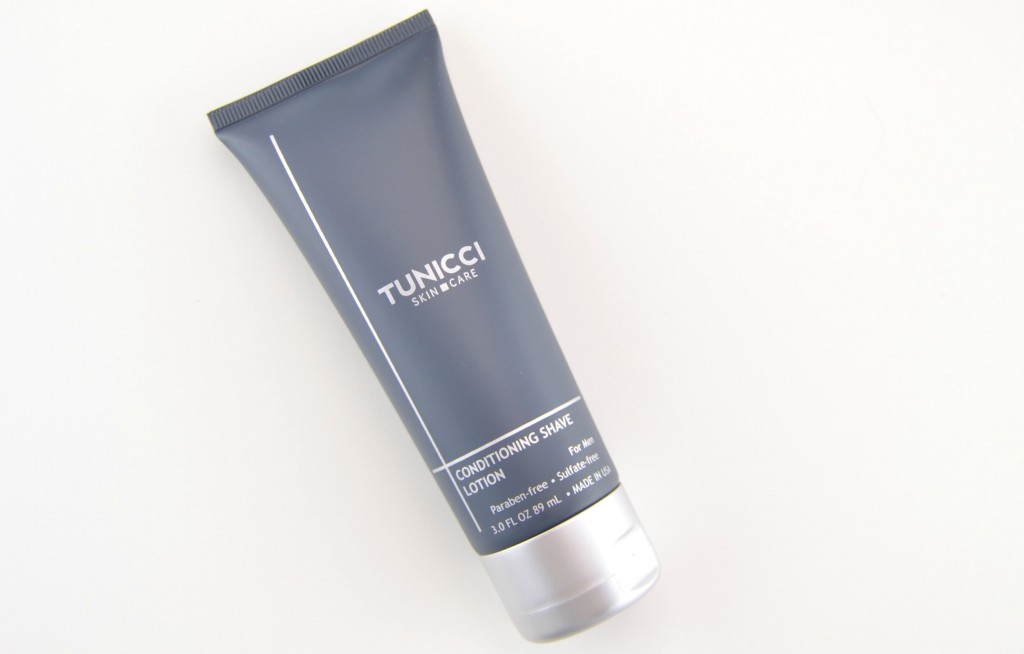 Tunicci Essential Aftershave Balm is infused with Juniper and Lavender extracts to help minimize irritation, while keeping the skin moisturized. It has a lightweight, yet extremely thick, white creamy texture that absorbs into the skin instantly. Derek says it provides long lasting moisture without feeling greasy, sticky or tacky. He says his skin feels healthier, softer and smoother with less dry patches. He says it does an excellent job at cooling and refreshing the skin after shaving, with the lovely fresh scent of lavender. It retails for $22.95 for 89ml.